The 50 Best Coffee Shops In South America
A third wave of coffee has been sweeping over the world in the last decade, with great coffee fast becoming the norm. So, why not see where to find the best coffee in South America?
A whole range of passionate coffee enthusiasts have been redefining our expectations and educating both the consumers and other people entering the coffee industry. Those are the coffee shops we wanted to celebrate today. Some are big, and some are small, but they are all equally passionate about their product.
We asked our global community of readers for their favourite coffee shops, as well as contributions from the Big 7 Travel editorial team.
We know that for many when travelling finding a really good cup of joe is now as important as a good meal, bar or hotel. You'll never be stuck again with this list of South America's best coffee shops…
Best Coffee Shops In South America 2019, How do these rankings work?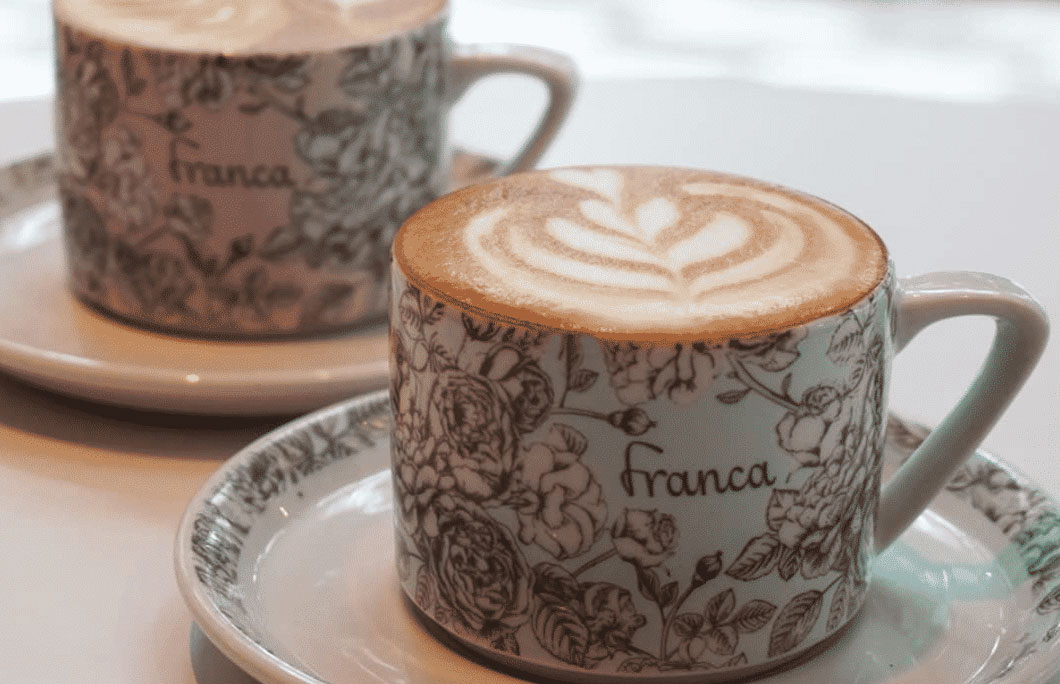 50th. Franca – Caracas, Venezuela
For coffee and cakes that are a cut above the rest, stop by Franca. It's a beautiful minimalist cafe with silky flat whites and a team of talented baristas. The fresh cakes and sweet treats are the perfect add-on.
---
49th. Puku Puku – Lima, Peru
Puku Puku Cafe is a chain coffee shop in Lima that serves up some great coffees in a laid-back atmosphere. They also have a patio section here where you can enjoy the great views of an old colonial mansion.
Try their espresso here and pair it with some of their delicious cupcakes.
---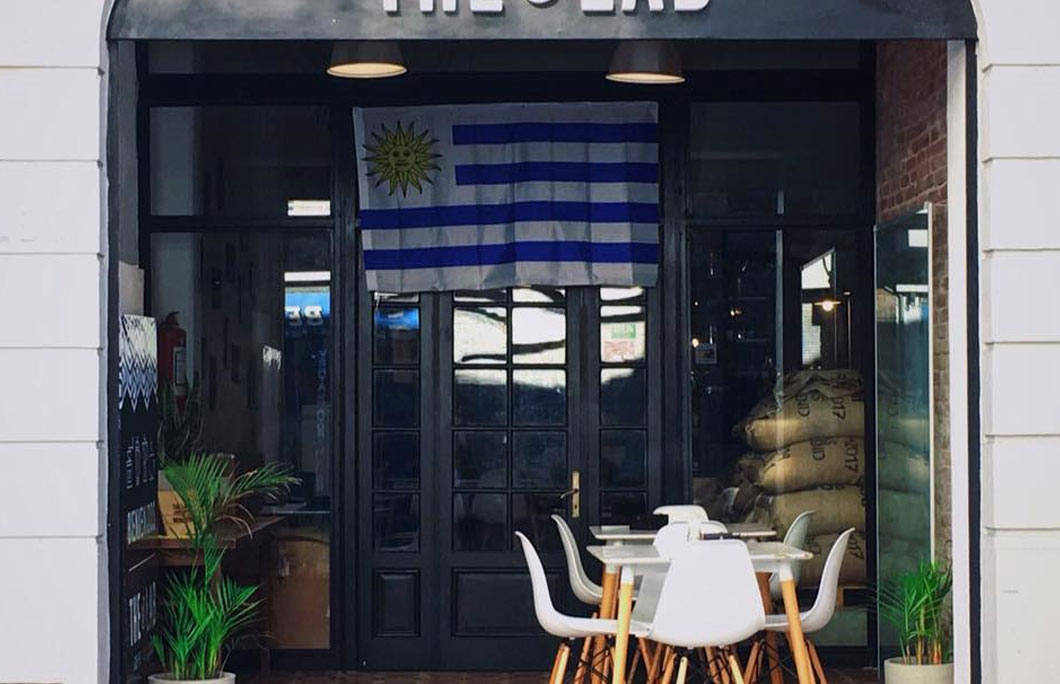 48th. The Lab Coffee Roasters – Montevideo, Uruguay
The Lab has some of the best coffee in South America – no doubt about it. They select the best beans around the world, profiled individually so that each cup is unique. There's five locations across the city, so you won't be too far away from a freshly brewed FairTrade coffee.
---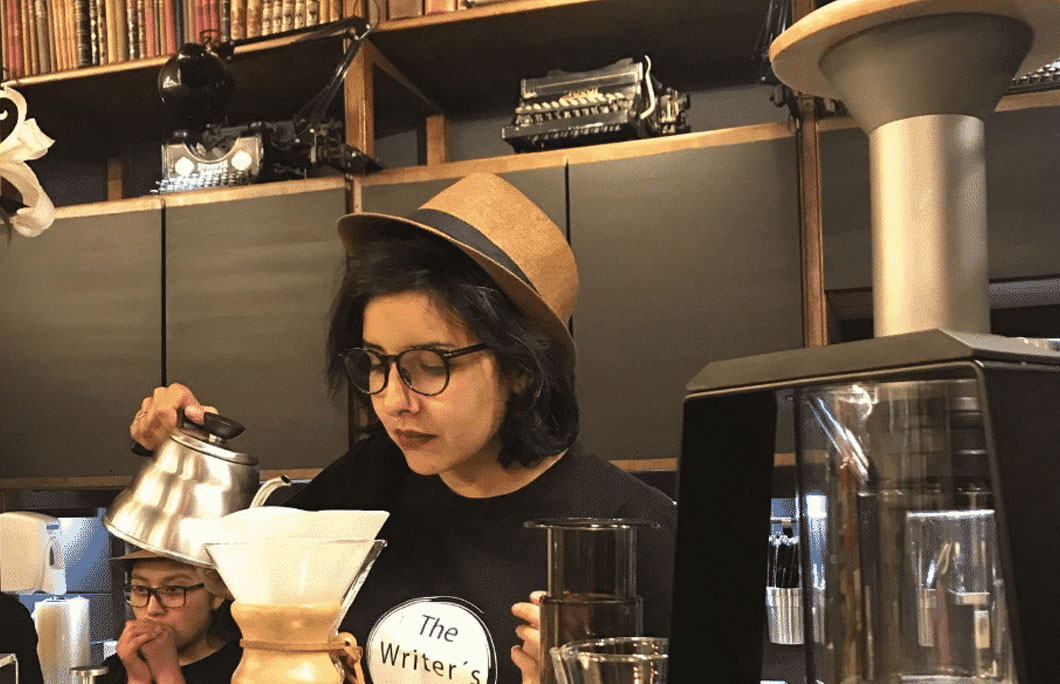 47th. The Writer's Cafe – La Paz, Bolivia
The Writer's Cafe was the first specialty coffee in the centre of the city of La Paz and still knocks it out of the park. They use local coffee beans, helping coffee farmers and supporting Bolivian production.
The space itself is beautiful – old books line the walls and the aroma of fresh coffee hits you as soon as you walk in.
---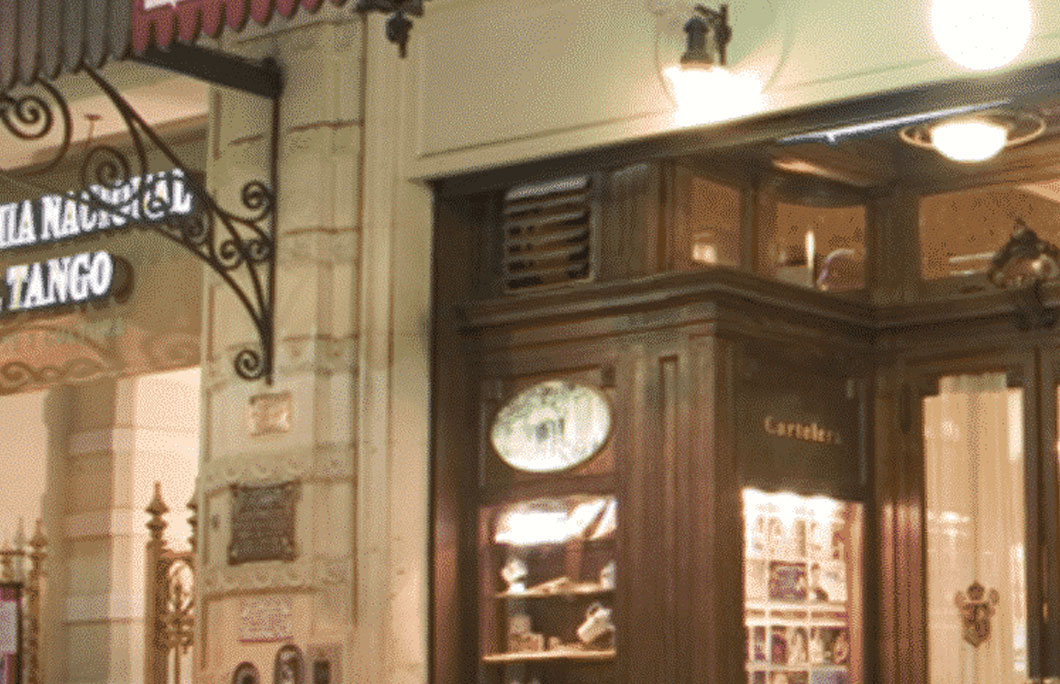 46th. Café Tortoni – Buenos Aires, Argentina
This is a a proper Buenos Aires coffee shop, but the place has been and is to this day so much more than a cafe, with regular live shows, music and events. Ever since a French immigrant named Touan decided to open it at the end of 1858 it has been serving some of the very best coffee in the entire city. If the walls could talk there would be some great stories to be told!
---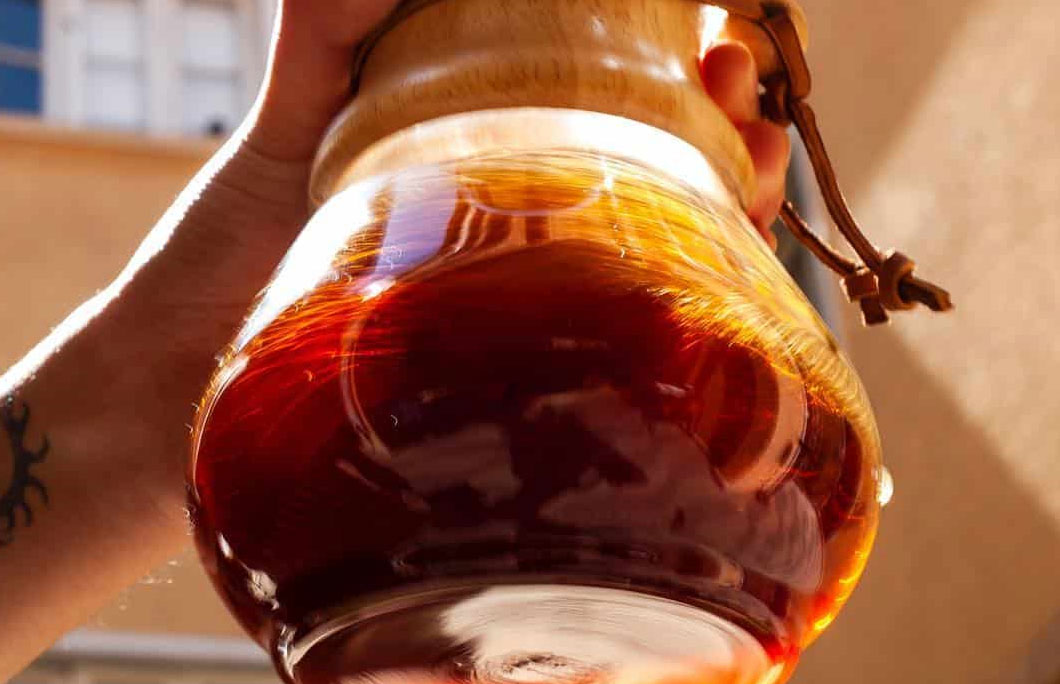 45th. Colmado Coffee – Santiago, Chile
Colmado Coffee is popular among locals and tourists alike for their wide array of java concoctions where you will most likely find what you're looking for. You can even let the barista know that your coffee preferences and they will prepare it to your liking.
Try one of their house blend coffees here and let the barista know if you prefer it to be lighter or darker. Talk about service!
---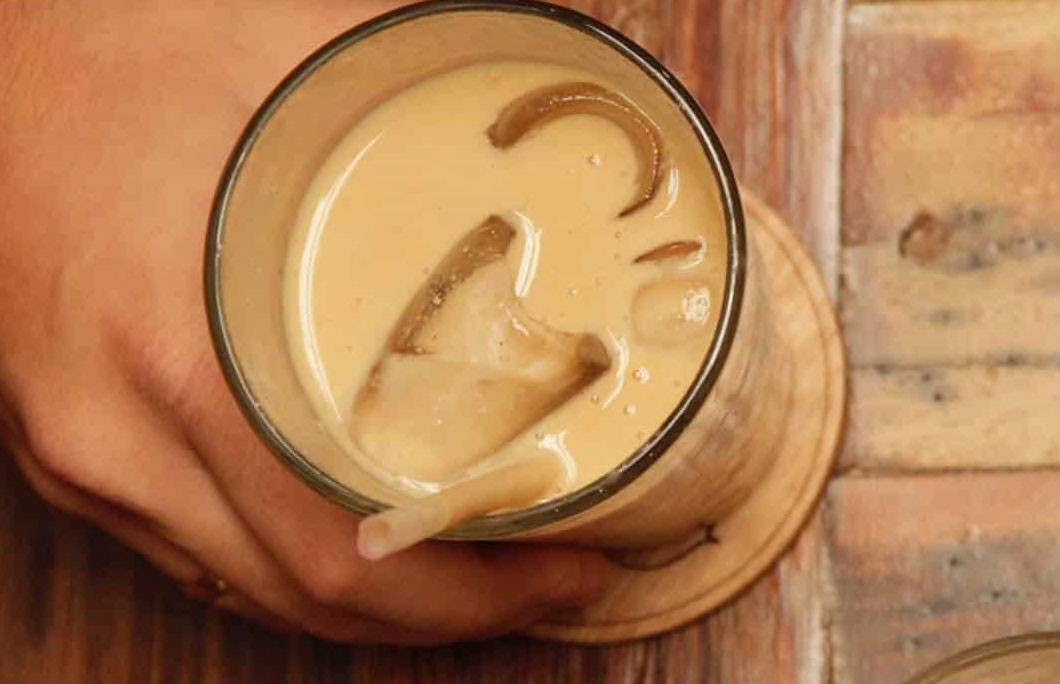 44th. Café Mulata – Caracas, Venezuela
From the first moment you walk into this Caracas coffee joint you'll fall in love with the whole experience. Their iced coffees are a thing of beauty. If you need a hot cuppa, they also do amazing hand brews and flat whites.
---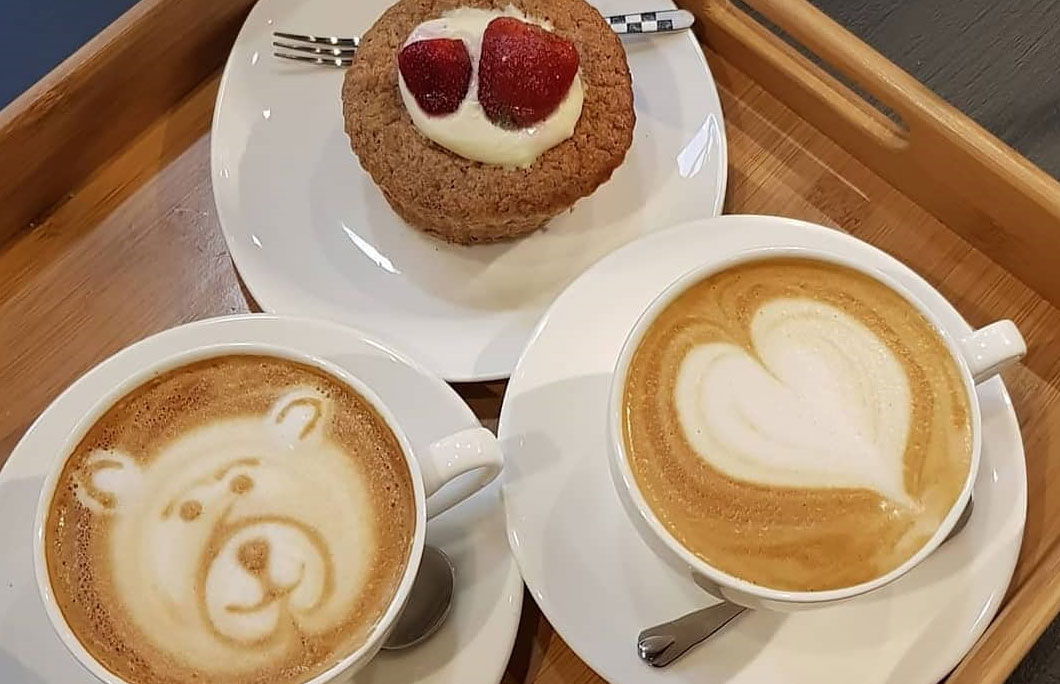 43rd. Mary's Coffee – Asunción, Paraguay
Mary's Coffee is the best place for speciality coffee in Paraguay, and is also home to some of the best coffee in South America. You can order fresh, single-origin coffee and a huge variety of coffee brews, so you're sure to find the perfect cup.
They also host regular pairing and tasting events, so major coffee fans will love learning more about what's on offer here.
---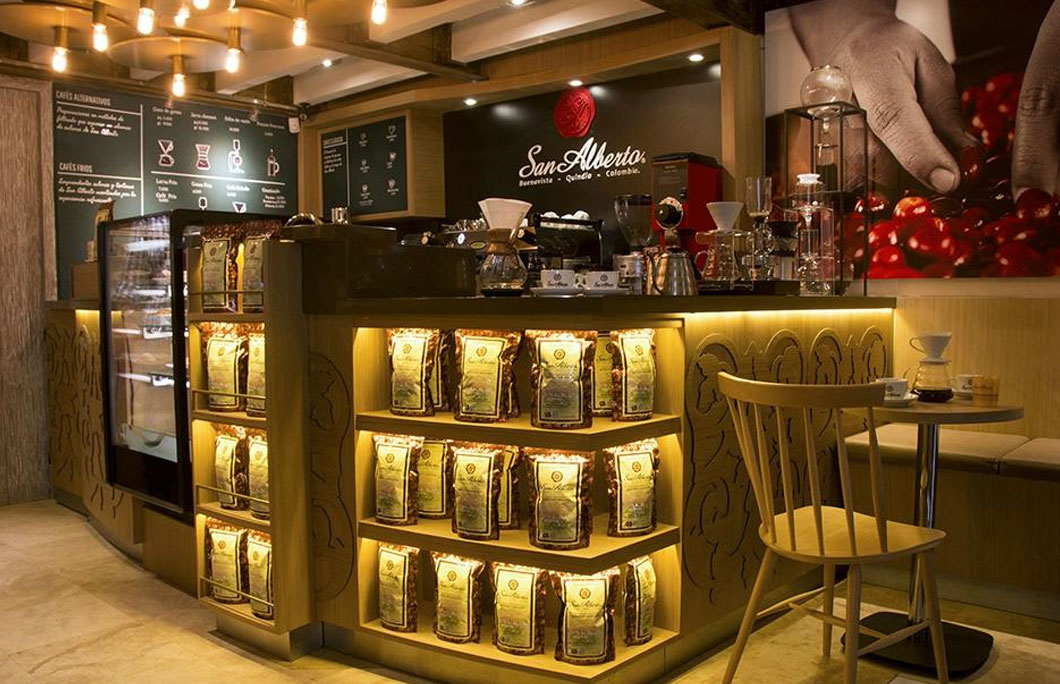 42nd. San Alberto – Cartagena, Colombia
The coffee from this farm comes from a small family farm located in the heart of Colombia's coffee region, so you know it's absolutely divine.
The baristas there are also incredibly well-trained and will prepare your coffee for you in a variety of different ways. Order the syphon and expect a delicious drink with spicy notes.
---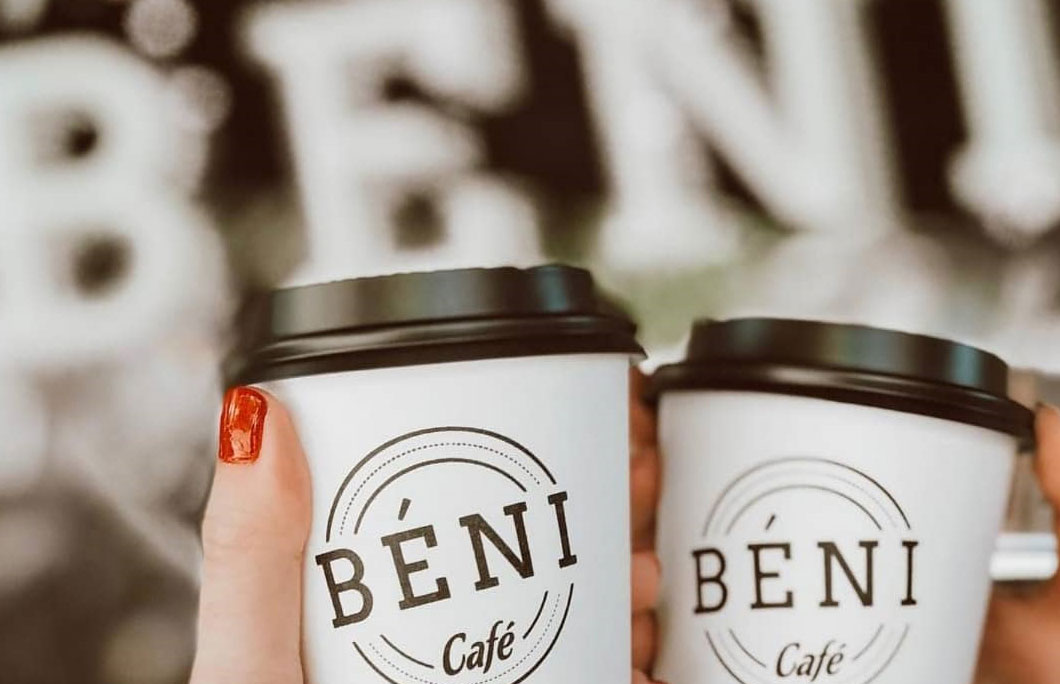 41st. Beni Café – Sao Paulo, Brazil
A bustling room where their coffee is every bit as much loved as their food. They serve great breakfast, sweet treats that are all absolutely perfect for matching up with their rich and tasty coffee. A delightful place to spend some time and sip on a tasty cup of joe.
---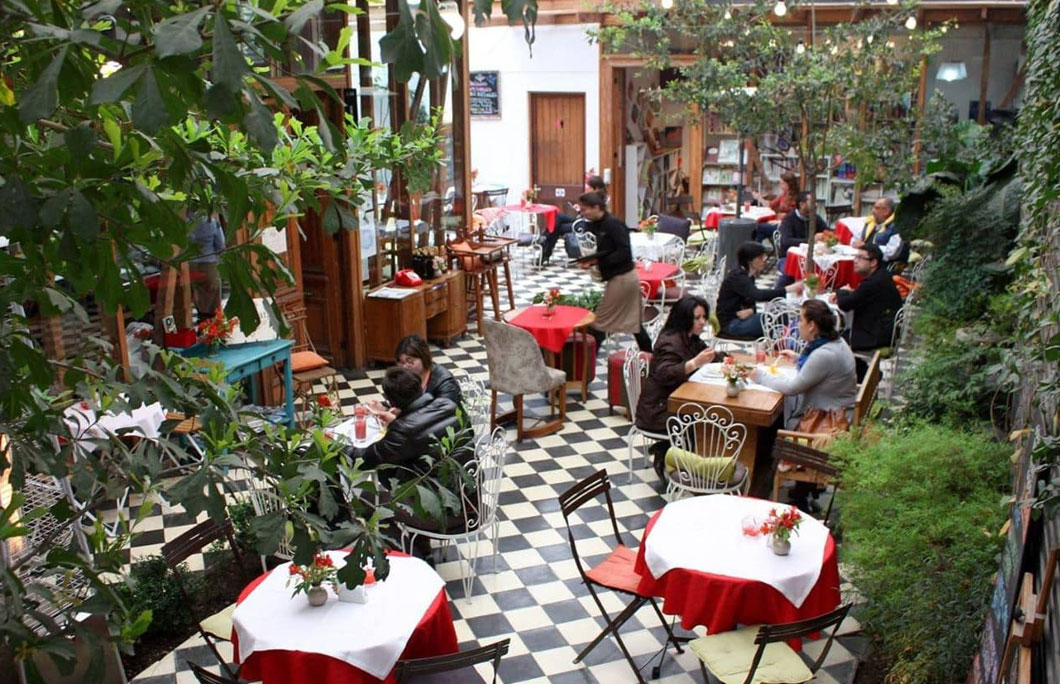 40th. Café de la Candelaria – Santiago, Chile
Cafe de la Candelaria is one of Santiago's best coffee shops with beans coming from Nicaragua. The shop is in an old house that is almost like a recognisable landmark in Santiago.
The coffees possess a full body of flavour and have a natural and pleasing aroma so you can't go wrong with any java drink here.
---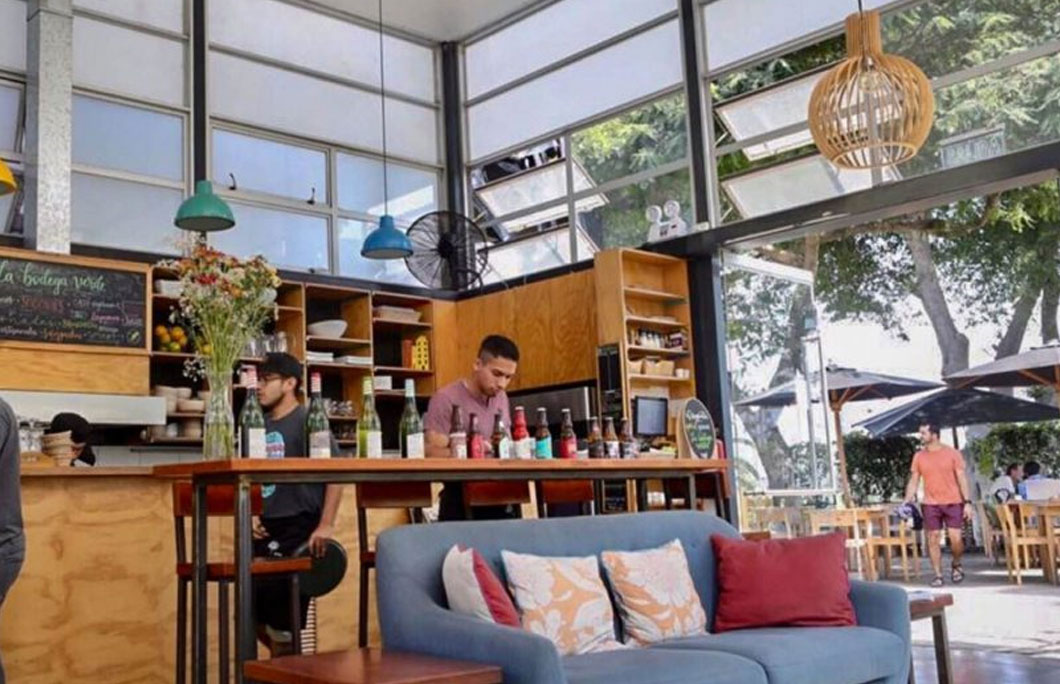 39th. La Bodega Verde – Lima, Peru
La Bodega Verde is a trendy spot that serves just a bit of everything including coffees, teas, smoothies, and sandwiches, to name a few. This charming shop is neatly tucked away from the hustle and bustle of Peru life and offers a reprieve for coffee drinkers looking to escape the crowds.
Try any of their coffees here and enjoy it with a tasty slice of cheesecake.
---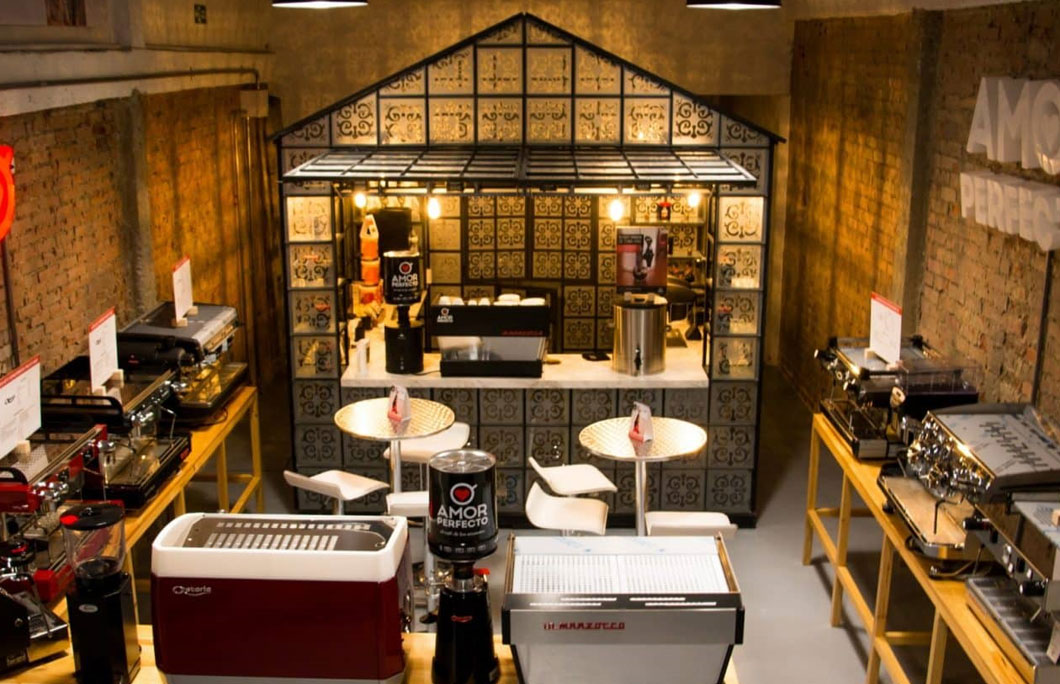 38th. Amor Perfecto – Bogotá, Colombia
From the floor-to-ceiling glass windows to the uniquely-styled bar, there's little to be desired at Amor Perfecto (and that's without even mentioning their world-class coffee).
On the menu? Some of the highest-ranked coffee brands in the world. One of their coffees even earned the prize for the "best coffee to use for espresso" in the world.
---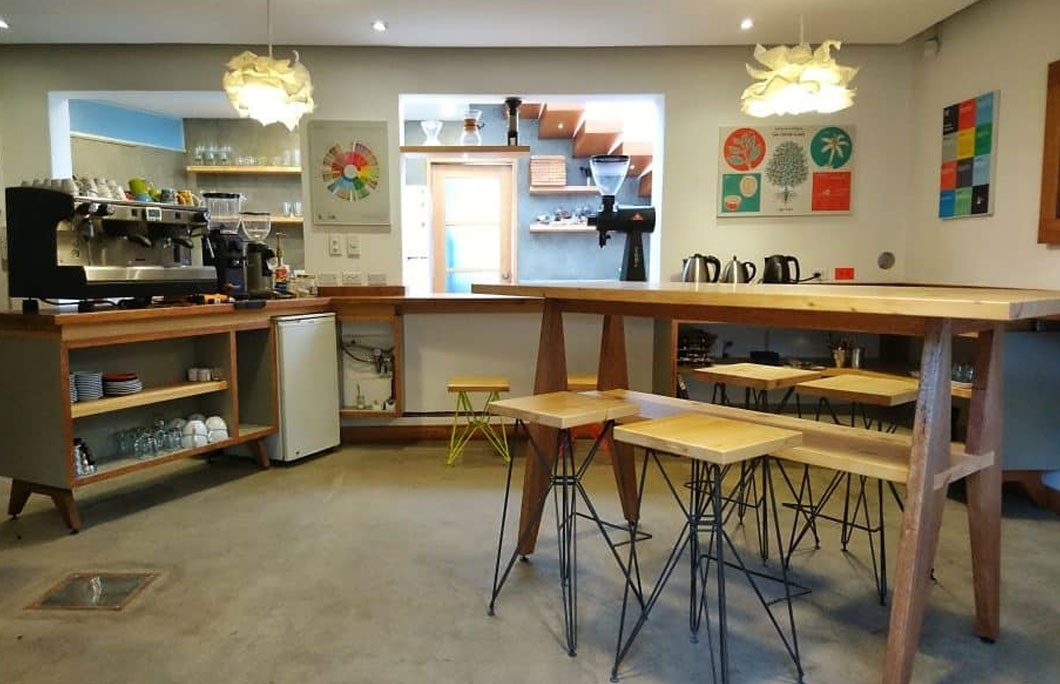 37th. Botánica – Quito, Ecuador
A simple stripped back coffee shop where they are known for the innovation on their drinks menu, combined with doing the classic brews really well. What more could you ask for?
They are very proud of sourcing their coffee ethically and the baristas are super knowledgable.
---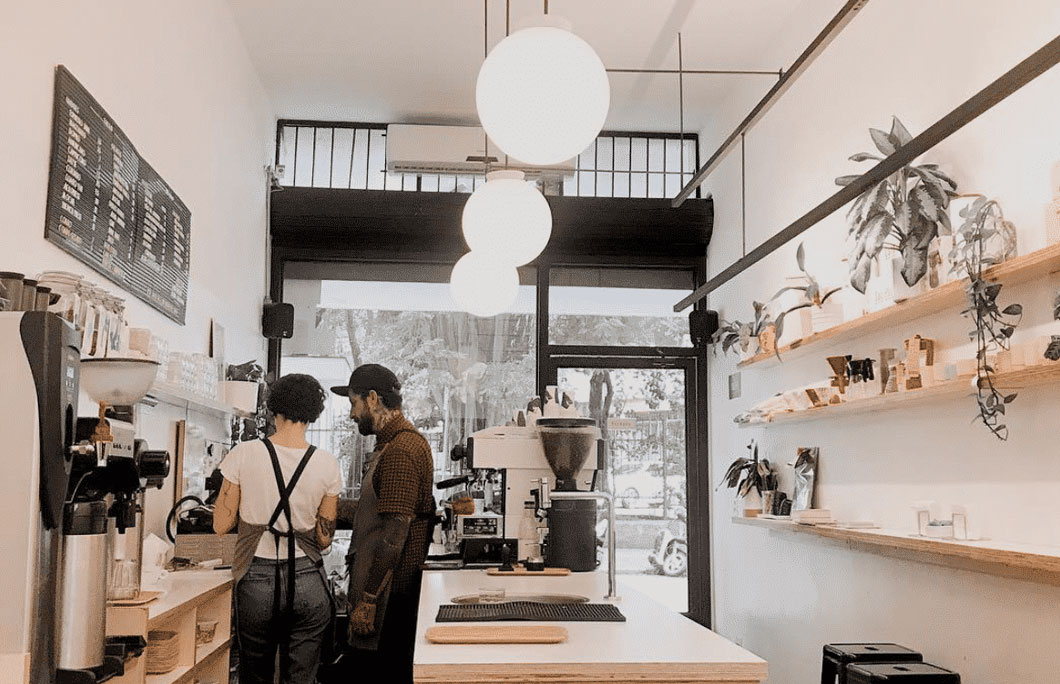 36th. Takko Cafe – Sao Paulo, Brazil
Takko Cafe is a real speciality coffee champion in Sao Paulo, showcasing some incredible high-altitude beans. The space is small but the brews here are mighty – you may as well be in one of the top coffee capitals in the world when you're here.
It's no wonder Takko Cafe is known for serving some of the best coffee in South America.
---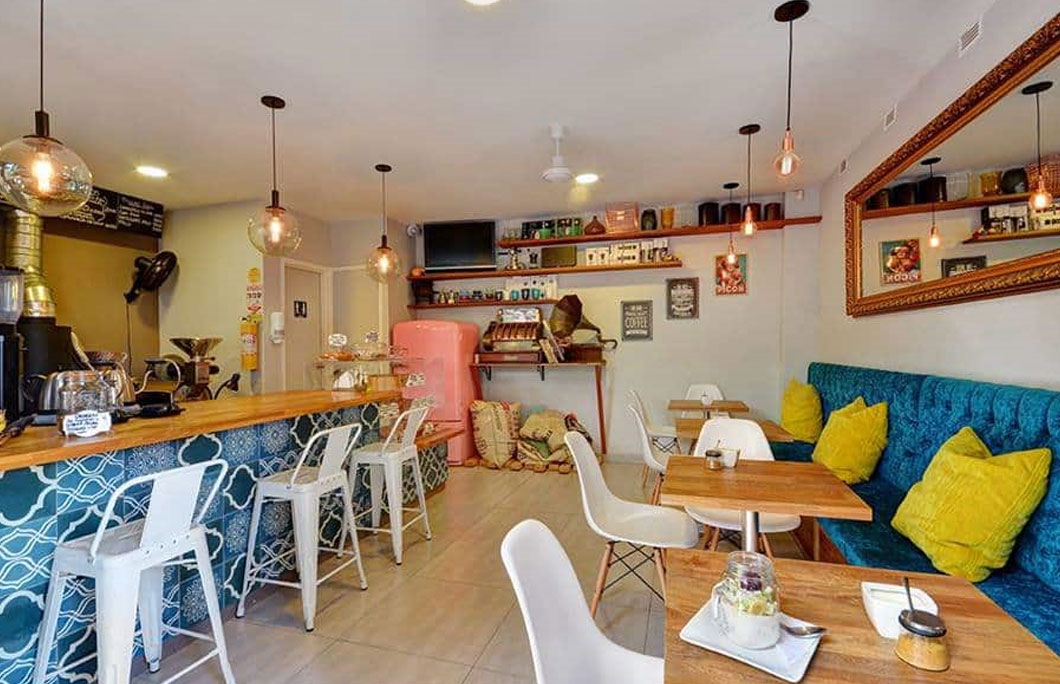 35th. Hija Mia Coffee Roasters – Medellin, Colombia
Another great Instagrammable cafe, Hija Mia is widely known across the city of Medellin for roasting some of the best-tasting coffee around.
They also offer a pretty extensive coffee menu. If you're a true coffee aficionado then definitely head to Hija Mia for a stellar white flat.
---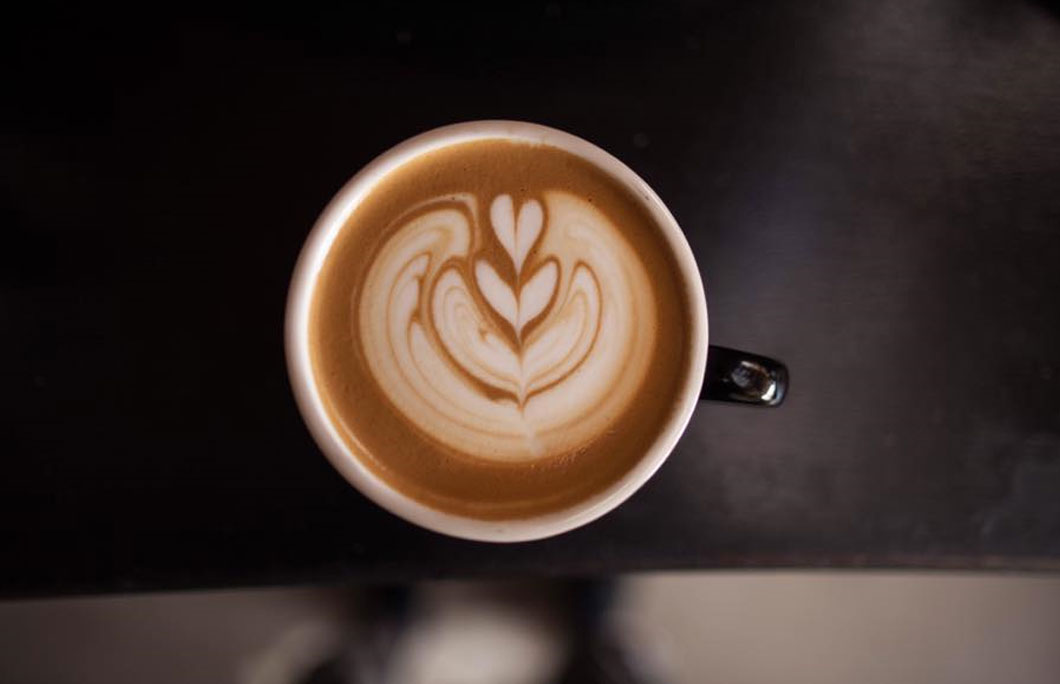 34th. The Burrow Cafe – Montevideo, Uruguay
'La Madriguera' (the burrow) is a stylish coffee store that puts just as much emphasis on their sleek design as they do on their coffee. A keen team of baristas work their magic on a La Marzocco, serving all sorts of brews.
Easily one of the best places for coffee in Montevideo.
---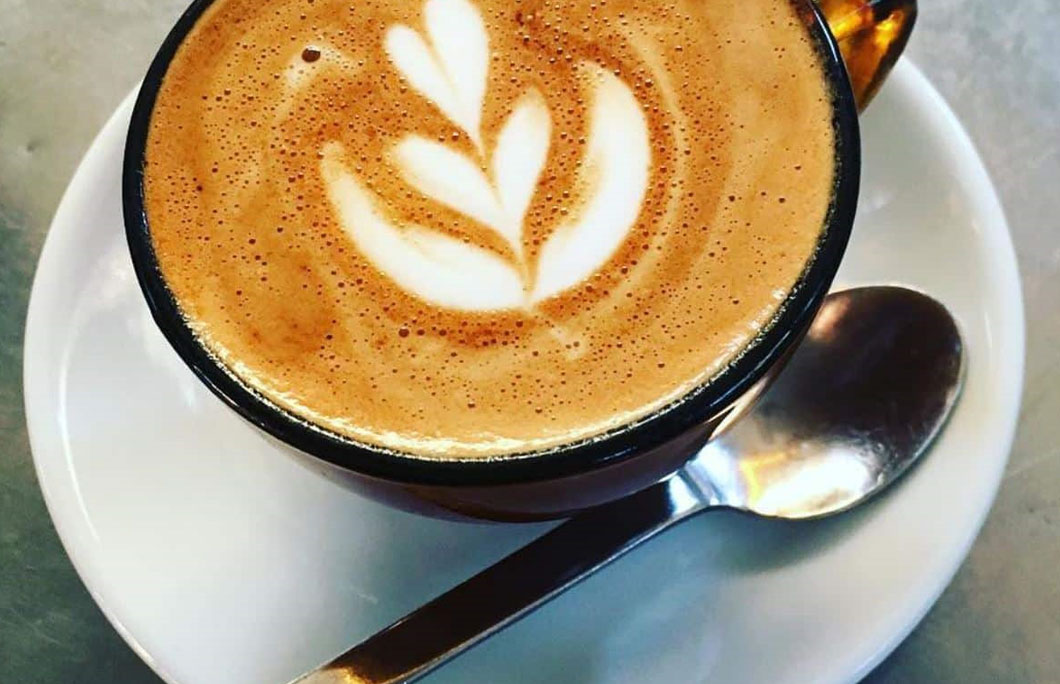 33rd. Coffee Culture Coffee Roasters – Santiago, Chile
Coffee Culture Coffee Roasters (CCCR) is one of the newer coffee shops in Santiago and they roast their own coffees in house. The result are coffees that burst with flavour and are strong.
Come enjoy a strong cup of cappuccino here and stick around to read a book or play the piano here
---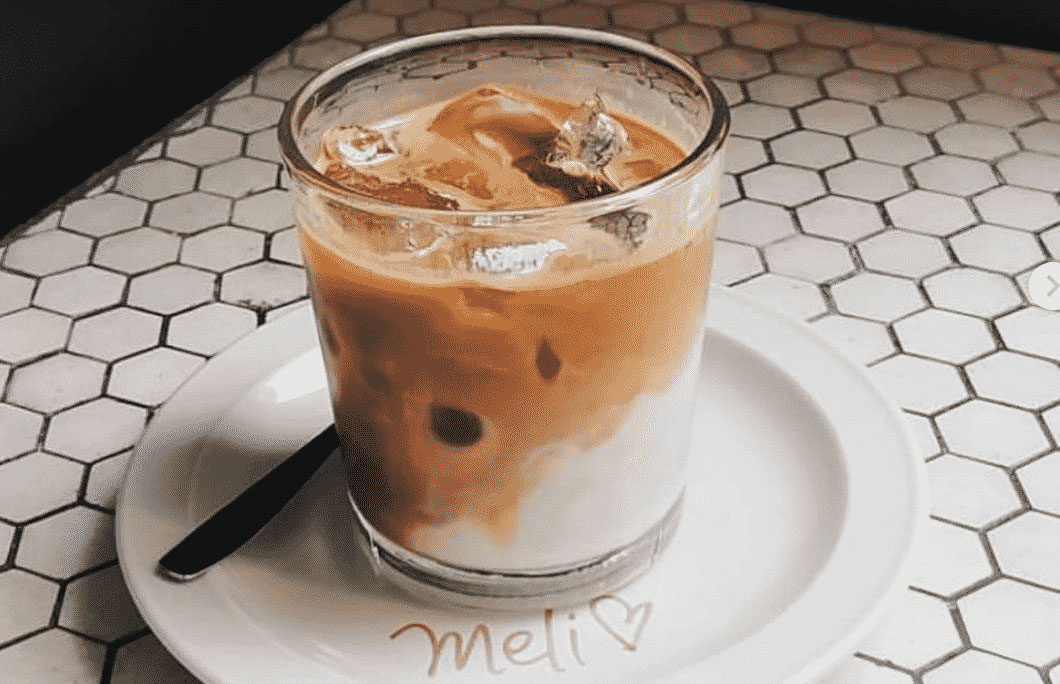 32nd. LAB New American Cuisine & Coffee Shop – Buenos Aires, Argentina
A place where it feels as if every coffee they make is scientific and as close to perfection as you are going to get, not only in this city but anywhere in the world. Their cold brews in the summer are an absolute must.
---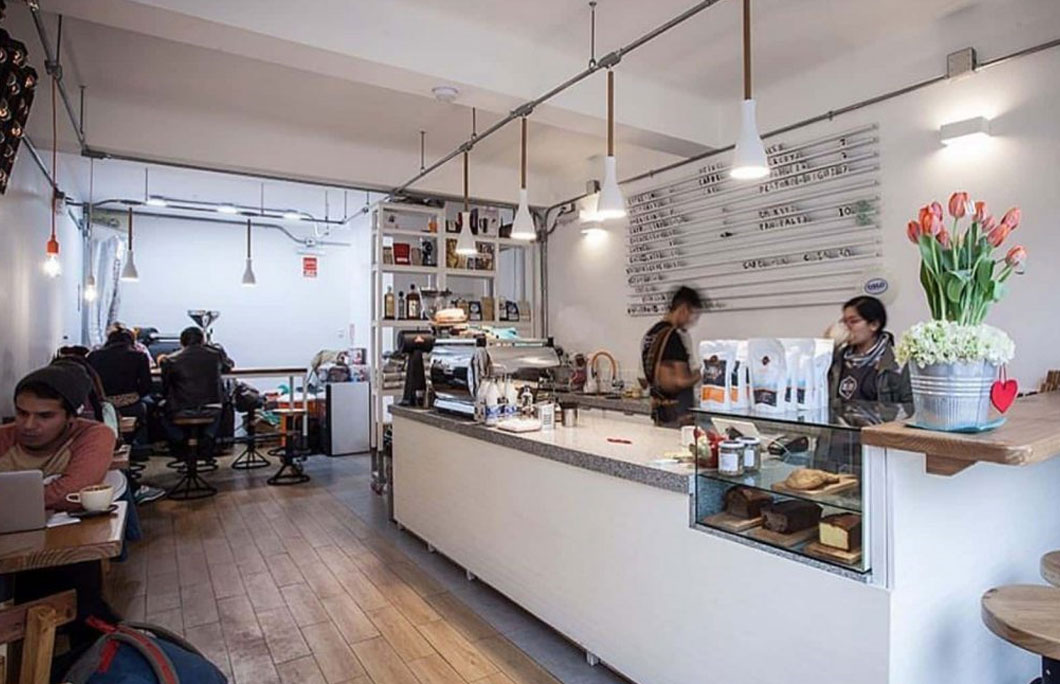 31st. Neira Cafe Lab – Lima, Peru
Neira Cafe Lab is another coffee shop in Lima that is revitalising the coffee scene with its creative java concoctions. Inspired by the smell of coffee that infiltrated his grandmother's house, the owner, Harrysson Neira, used that inspiration to create a cafe that permeates with amazing coffee smells.
You must try the Cacaoccino drink here which is made using local cacao beans.
---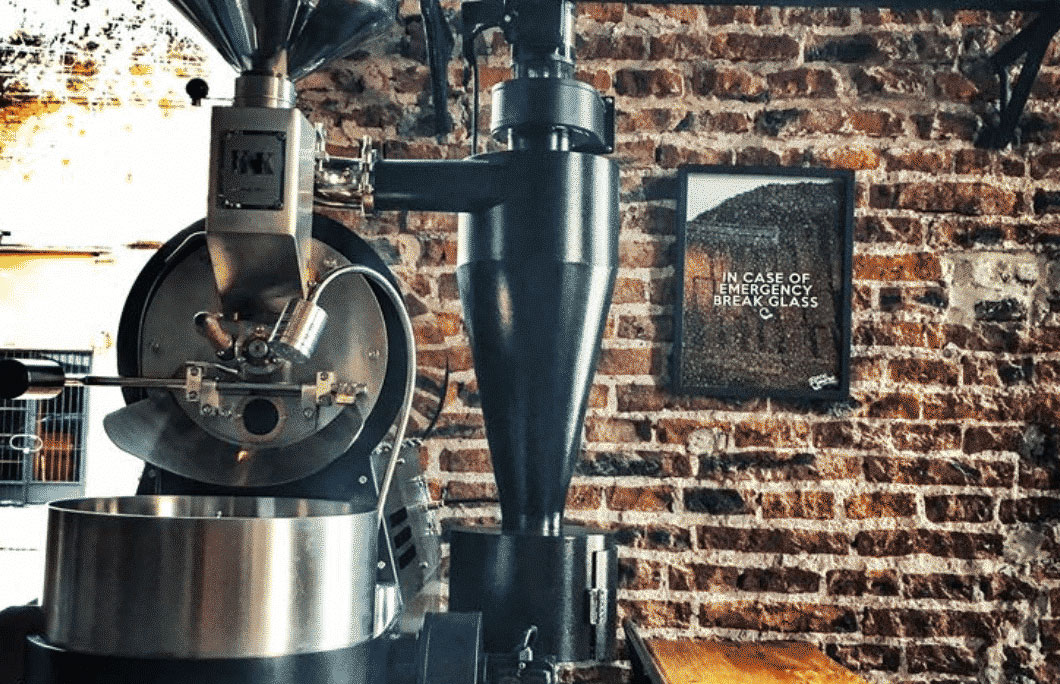 30th. Padre Coffee Roasters & Beer – Buenos Aires, Argentina
A lovely place to come if you want to spend some time on the laptop working or to eat great food. They roast their own coffee beans and also have a great selection of beer, which along with their avocado toast means this is a Buenos Aires coffee shop that ticks so many boxes.
---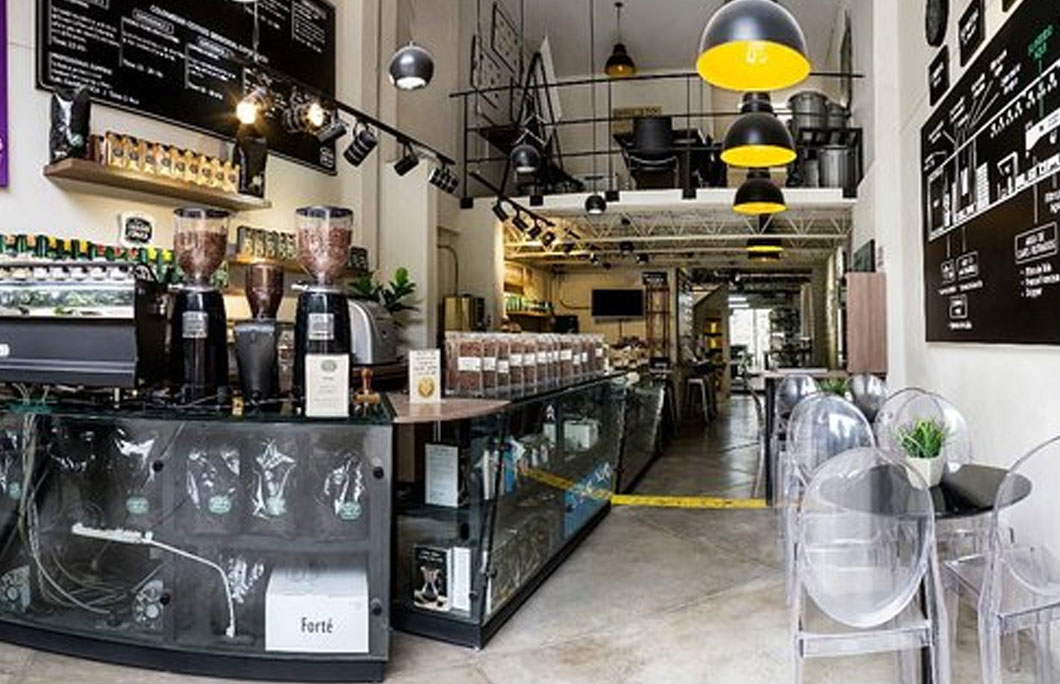 29th. Catación Pública – Bogotá, Colombia
Interested in receiving coffee laboratory training while visiting Bogotá? At Catación Pública you can participate in a course that will help you pass the Coffee Quality Institute Quality Grader exam.
This means that the baristas on-site are incredibly knowledgeable and know how to prepare a great cup of coffee.
---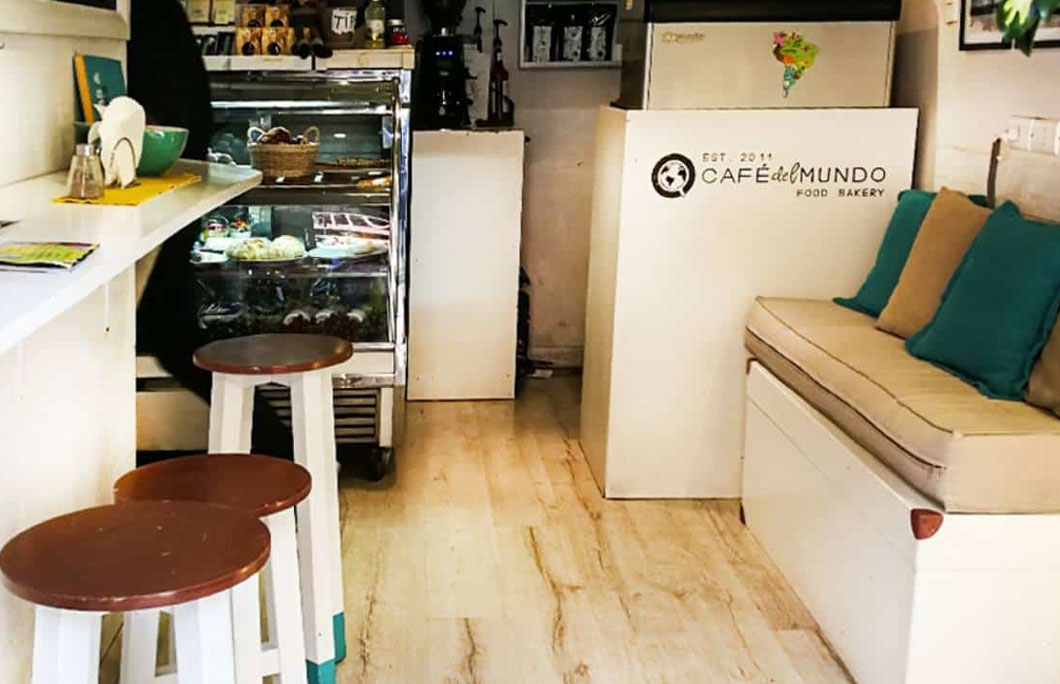 28th. Café del Mundo – La Paz, Bolivia
This cute cafe is from a Swedish and Bolivian couple, who aim to have a great spot for people all over the globe to meet, change travel experiences and eat food from all over the planet. They certainly succeed, with coffee here super top-notch.
Choose from Nutella lattes or a simple but great American drip coffee.
---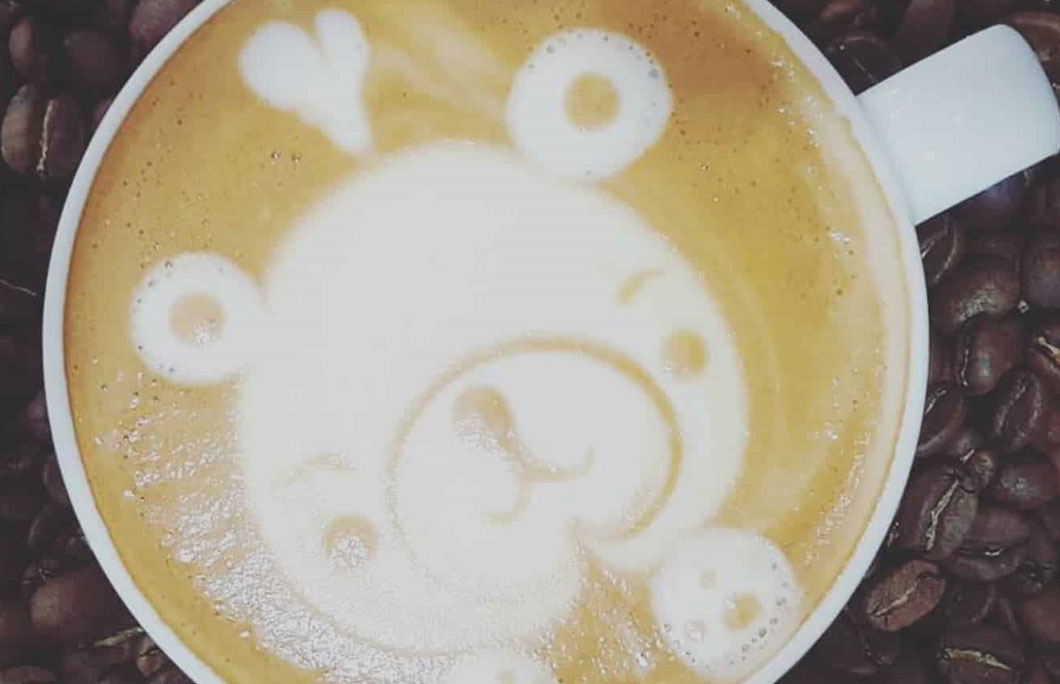 27th. Cultura Coffee Shop – Santiago, Chile
Cultura Coffee Shop is a cafe that prepares some of the best coffee in Santiago. The passion is felt here at Cultura thanks to the owner, Jose Carvajal's dedication to passing his knowledge in training baristas and even teaching coffee tasting classes.
Try their best java creation, the Mokaccino here at Cultura.
---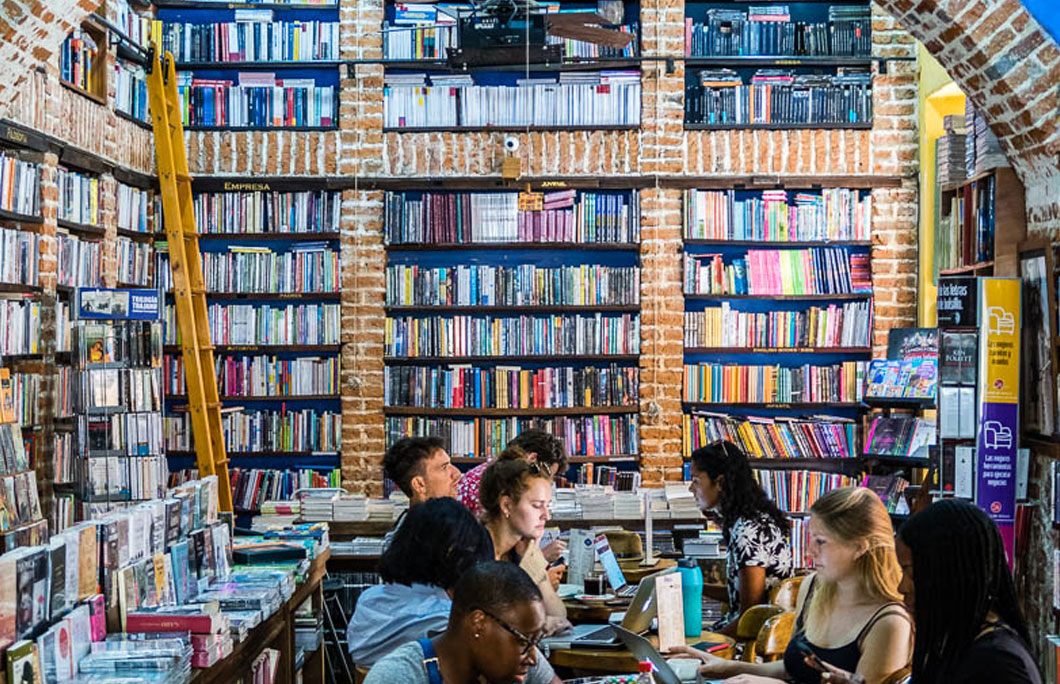 26th. Ábaco Cafe y Libros – Cartagena, Colombia
Not only is this one of the best coffee shops in South America, but it's also one of the most Instagrammable spots in Cartagena. The locale of this cute little cafe was a library for years before the owners decided to add a coffee bar.
Now, it's one of the most popular cafes in all of Cartagena.
The baristas here really know their coffee, but their mixologist makes some of the best cold brew cocktails. Make sure to try the Soul Brew while you're there.
---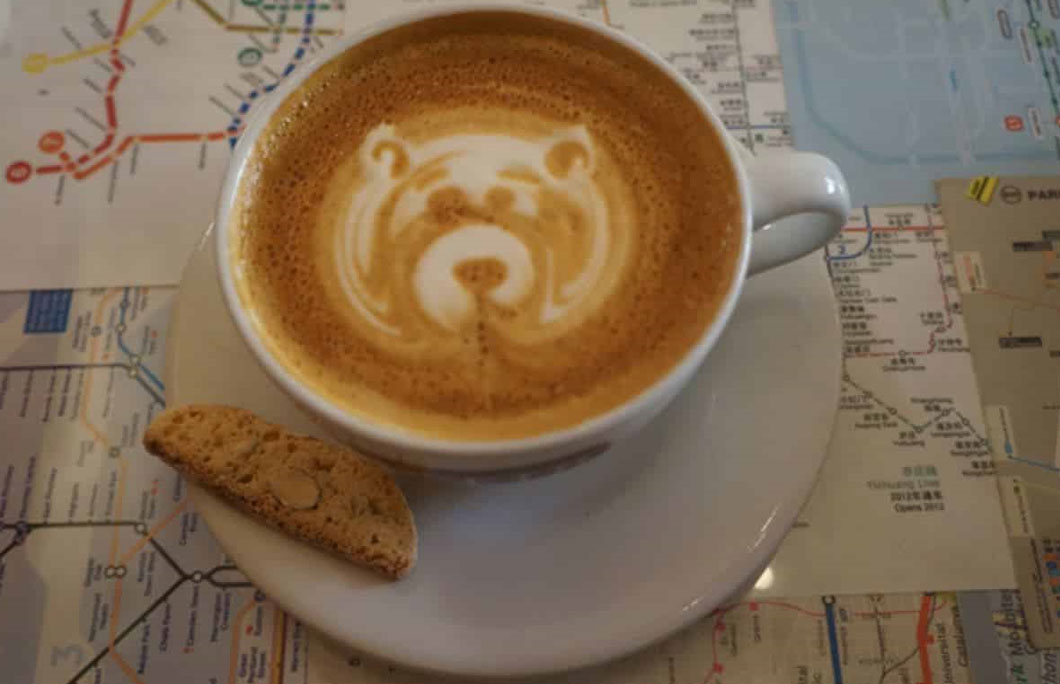 25th. Arabica Espresso Bar – Lima, Peru
The Arabica Espresso Bar dishes out what you would expect here: espresso. Arabica is one of Lima's most trusted places for espresso-based coffee drinks and is an especially popular place for the hip, younger crowd, including students.
If you come at the right time, they often have two-for-one espresso drink specials.
---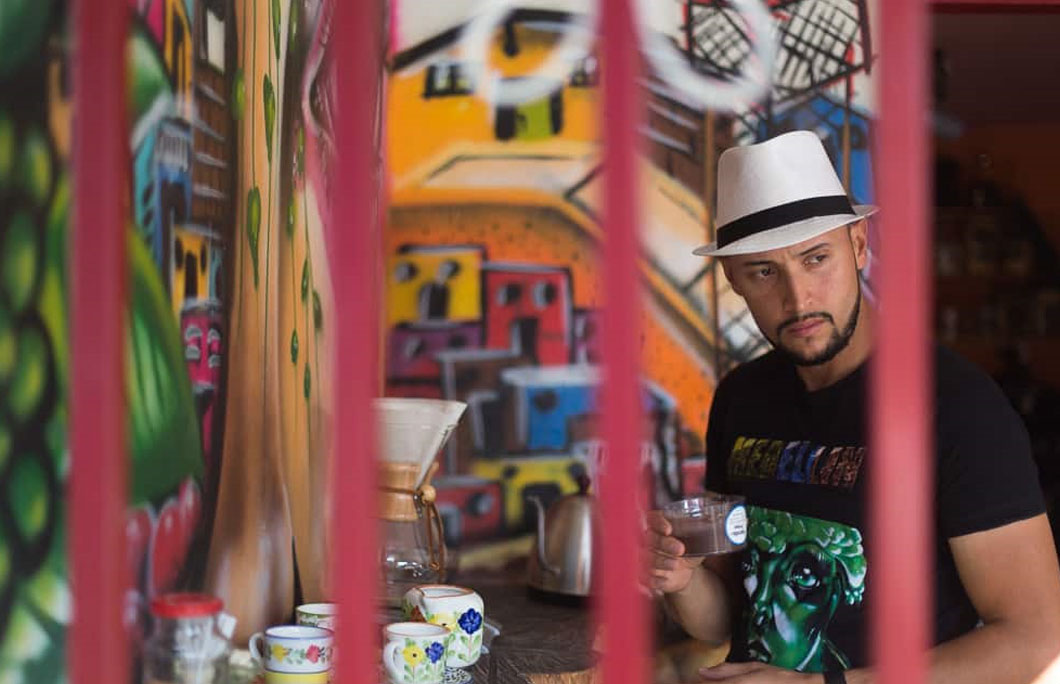 24th. Cafe Aroma de Barrio – Medellin, Colombia
Part of drinking coffee in Medellin is immersing yourself in the local culture, and there are few cafes which allow you to do that to the extent that Cafe Aroma de Barrio does.
You'll find this cafe at the top of Comuna 13, which was previously one of Medellin's most dangerous city and is now perhaps the most-visited tourist location in all of the city. If you're looking to give back to the community, then get your coffee here, as the cafe itself is a lesson in local entrepreneurship and art.
---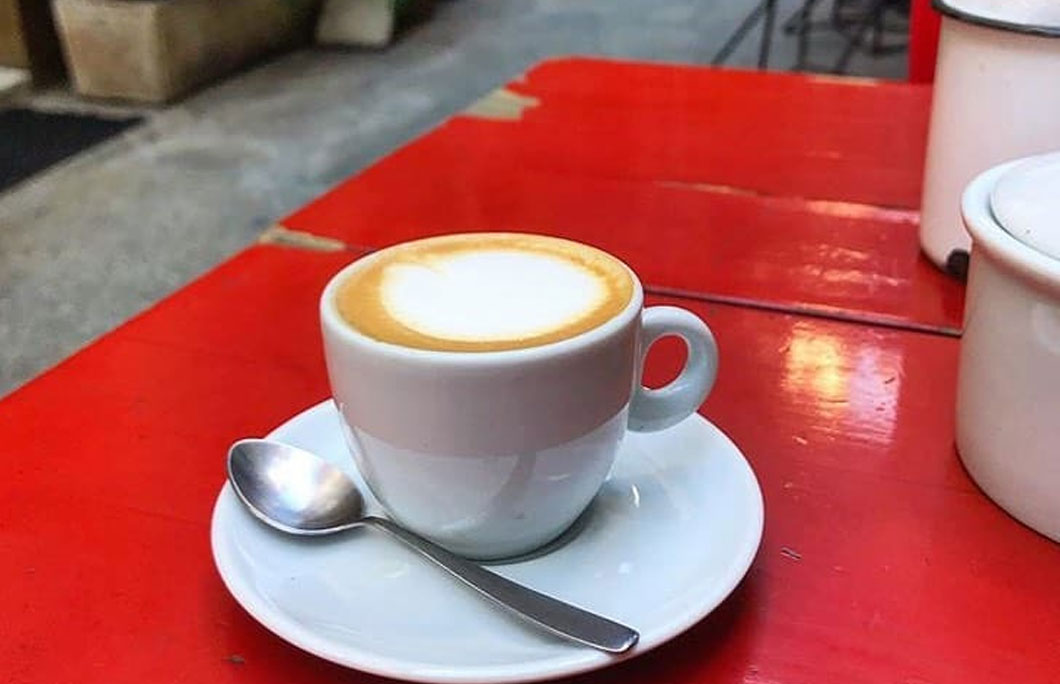 23rd. Café Secreto – Rio de Janeiro, Brazil
Cafe Secreto is a hidden little gem on Vila do Largo, that's fast becoming not-so-hidden. The reason is their expert team and delicious coffee. Sip on great espresso, V60 or AeroPress brews in a pretty setting.
Those with a sweet tooth should order one of their mochaccinos – they're a local favourite.
---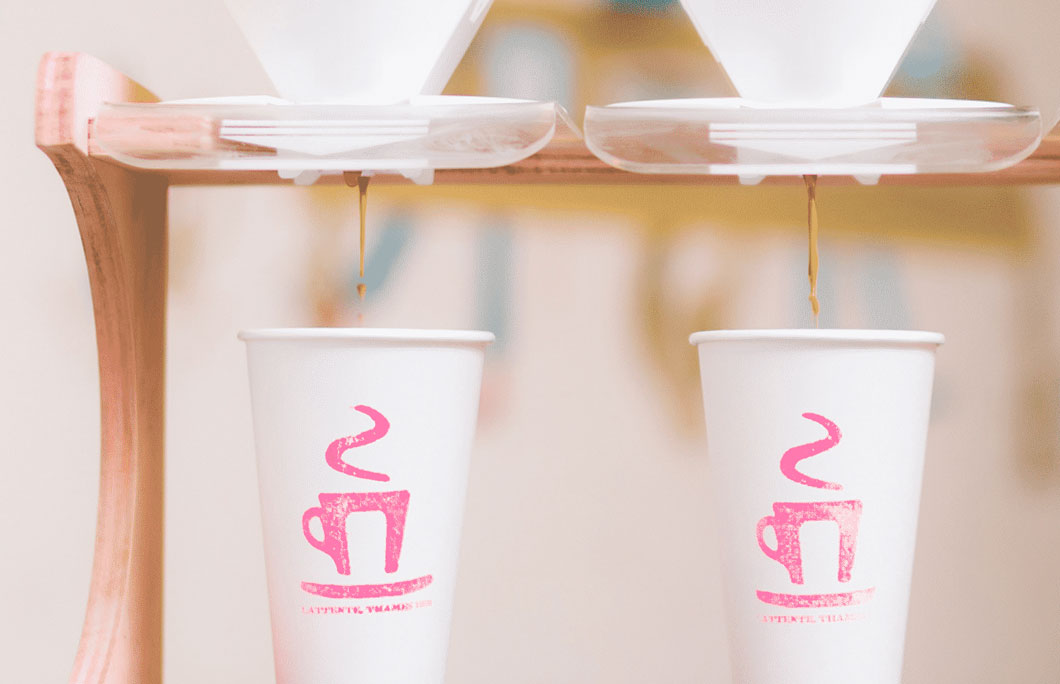 22nd. Lattente – Buenos Aires, Argentina
A quaint little neighbourhood cafe that serves great food and pastries. The place has a very French feel to it and once you taste their fresh coffee you will be finding an excuse to come back day after day.
You'll be telling everyone you meet to try some of the best coffee in South America here.
---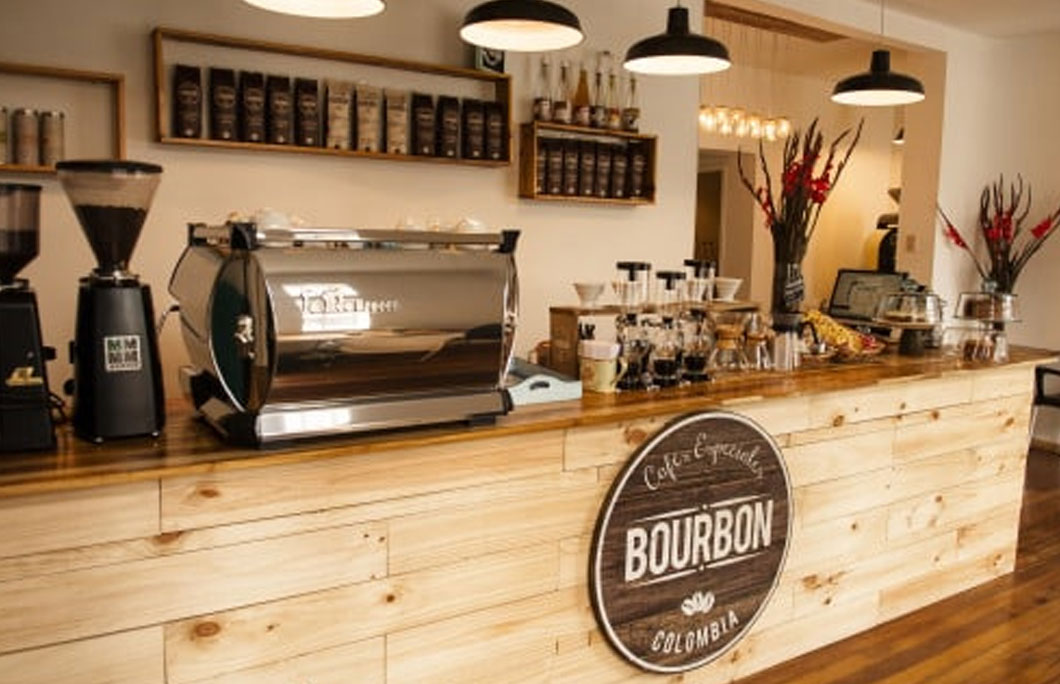 21st. Bourbon Coffee Roasters – Bogotá, Colombia
You can't visit Bogotá without visiting the charming Quinto Camacho neighbourhood, and while you're there you have to try the coffee from Bourbon Coffee Roasters.
Order a regular coffee first, and then try one of the delicious coffee cocktails that they offer. They roast their own coffee on-site, which means all of their drinks are extremely fresh.
---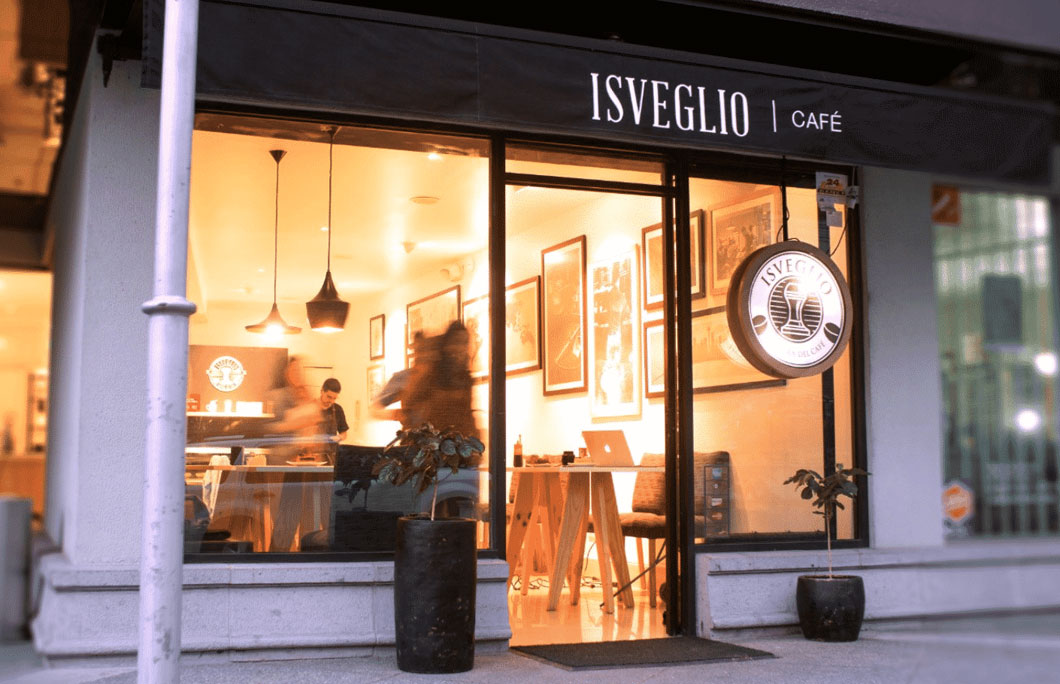 20th. Isveglio – Quito, Ecuador
Considering Ecuador is one of the top producers of some of the best coffee in South America, it makes sense that their cafes are impressive. Isveglio are passionate about all things caffeine: post-harvest coffee, roasting, coffee shop, coffee-related services and coffee advice from talented baristas.
---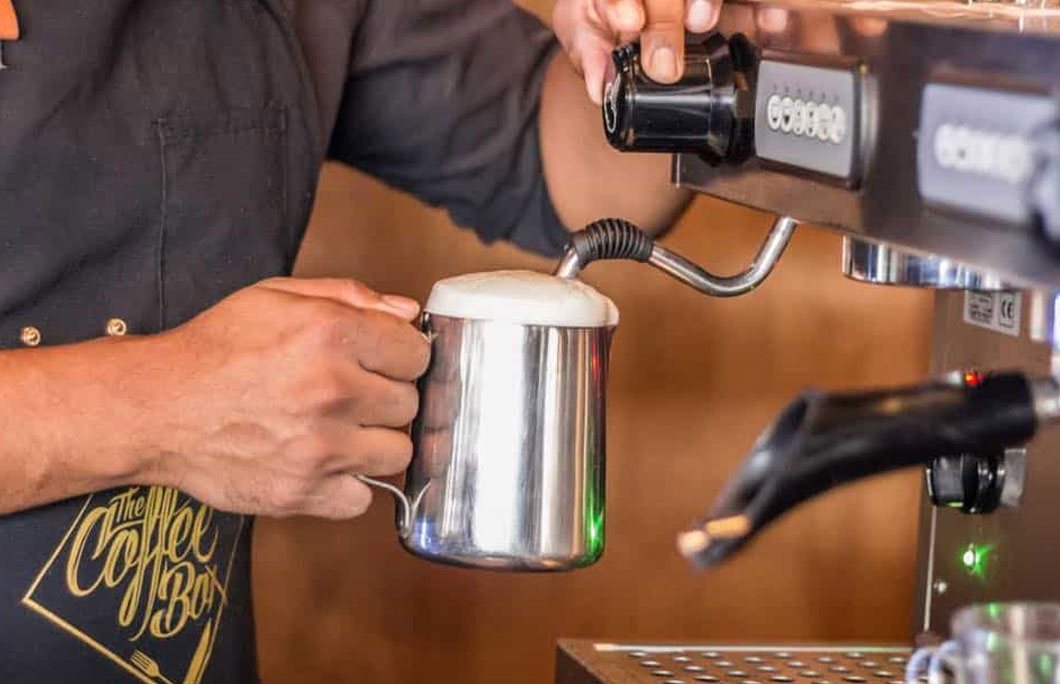 19th. Coffee Box – Paramaribo, Suriname
The serve breakfast, lunch and dinner with menus that are meant to seriously tempt and treat you. The portions are big so forget about the diet for once.
Their juices, freak shakes and other drinks are superb but the coffee really does reign supreme. A world-class operation.
---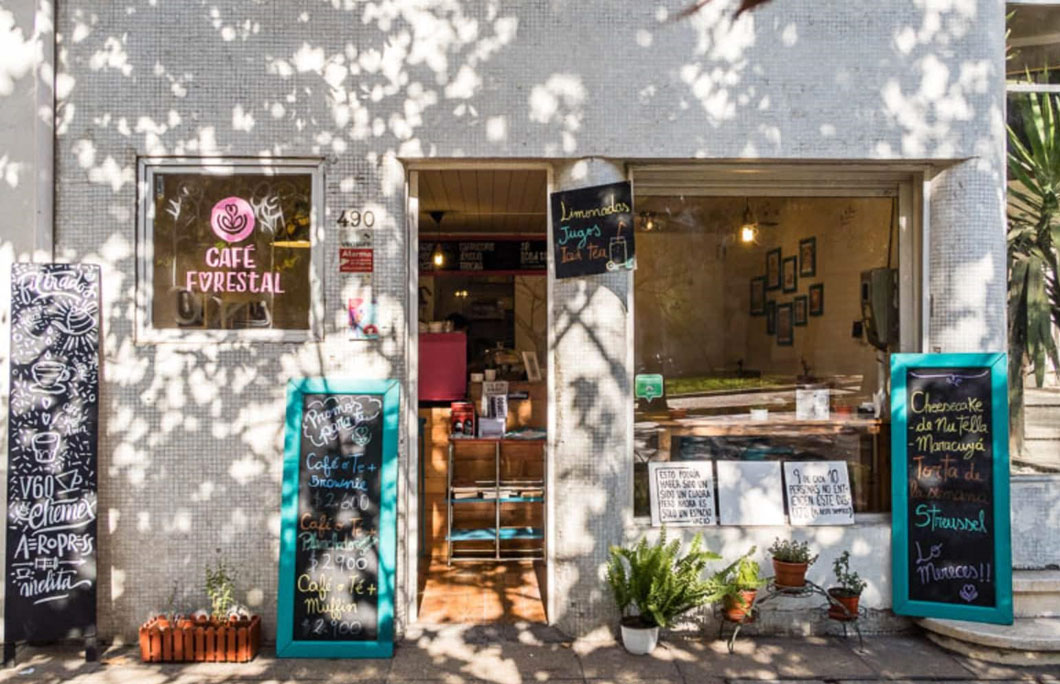 18th. Café Forestal – Santiago, Chile
Cafe Forestal is one of the smaller and cosier coffee shops in Santiago. They make some amazing espresso-based coffees here and the pastries here are also quite sublime.
For a perfect pair, try a cup of cappuccino and a slice of warm, apple pie.
---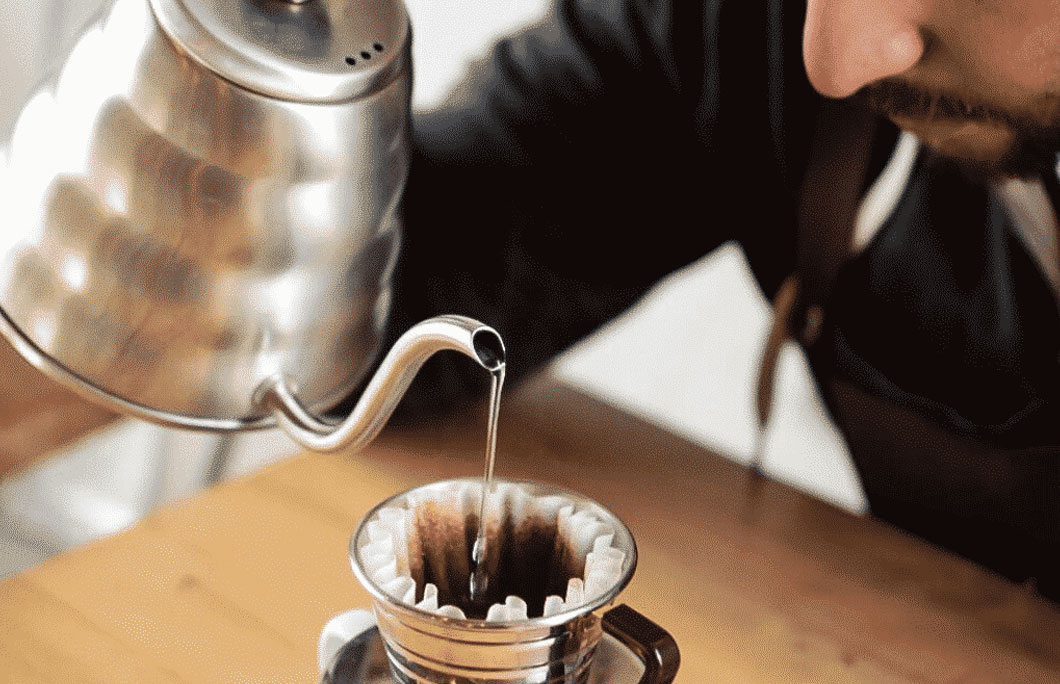 17th. Full City Coffee House – Buenos Aires, Argentina
If you're looking for a really good breakfast and coffee combination then this is the spot for you. Wonderful bacon and cheesy eggs served with fresh bread. The coffee is just so good. That combined with the great seats for people watching make this the sort of place you'll be staying for a second cup.
---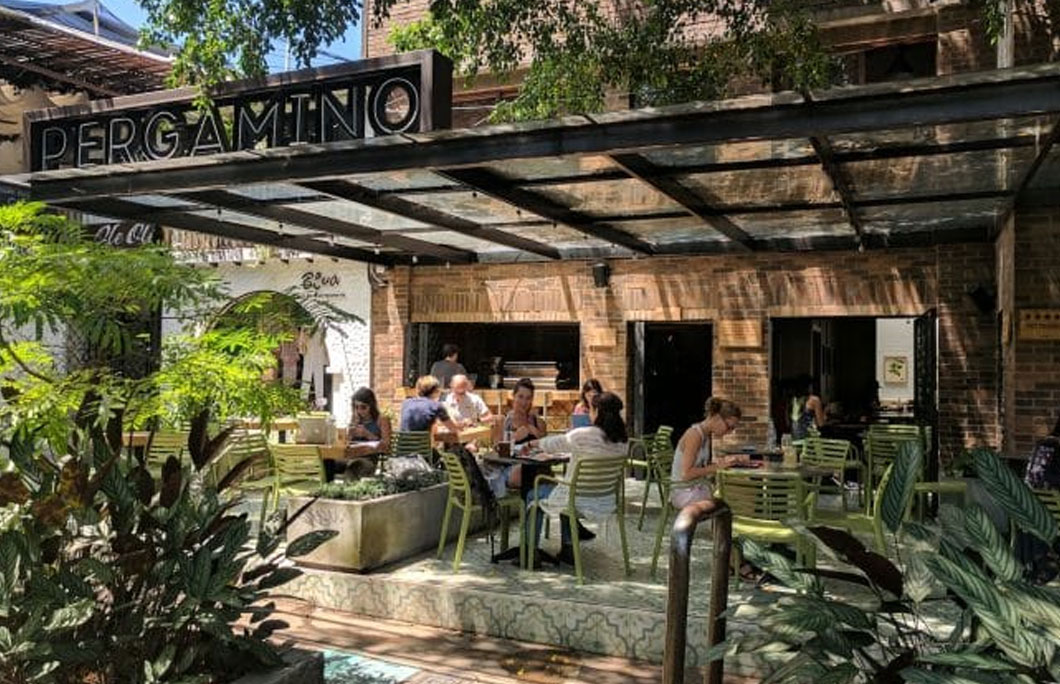 16th. Pergamino Cafe – Medellin, Colombia
Pergamino perfectly mixes locally-sourced, high-quality coffee and outstanding baristas who truly have a passion for their craft. The result is a great cup of coffee regardless of what you order and a truly relaxing atmosphere to drink it in.
Make sure to try one of their different brews, which range from Aeropress to Chemex, and purchase a bag of coffee to take home with you as a souvenir.
---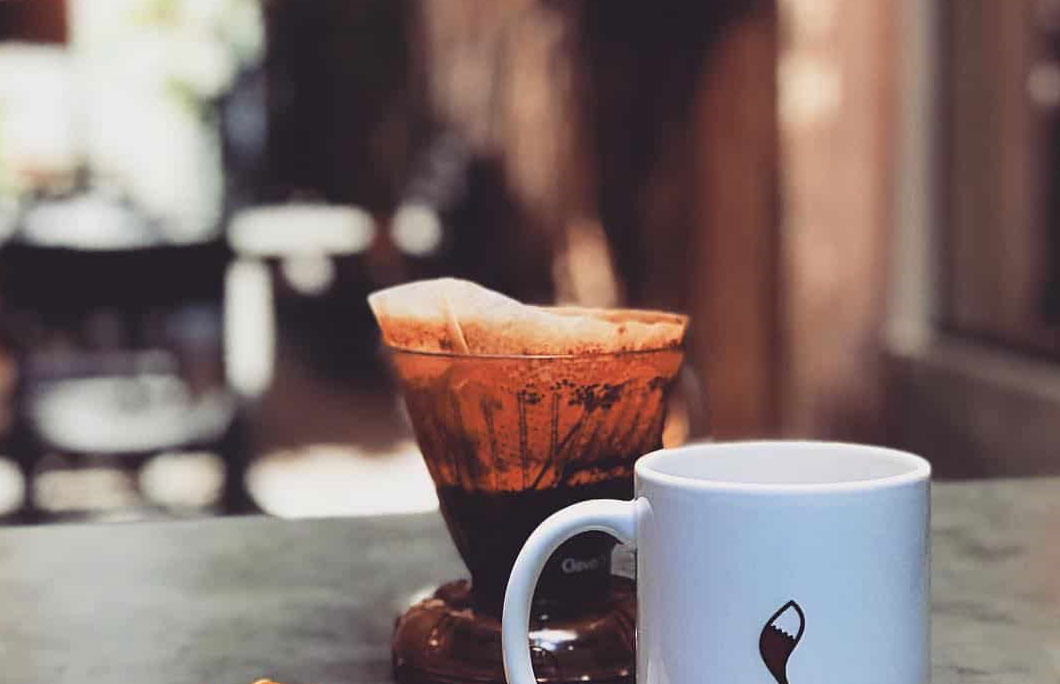 15th. Coffee Lab – Sao Paulo, Brazil
Coffee Lab is a quality roasting, tasting and brewing lab focused on micro batches with unique features, eco-social responsibility and foot-to-package traceability.
They teach the next wave of baristas who are ready and waiting to churn out brilliant coffee. The sort of place where if you cut the people here they would bleed coffee.
---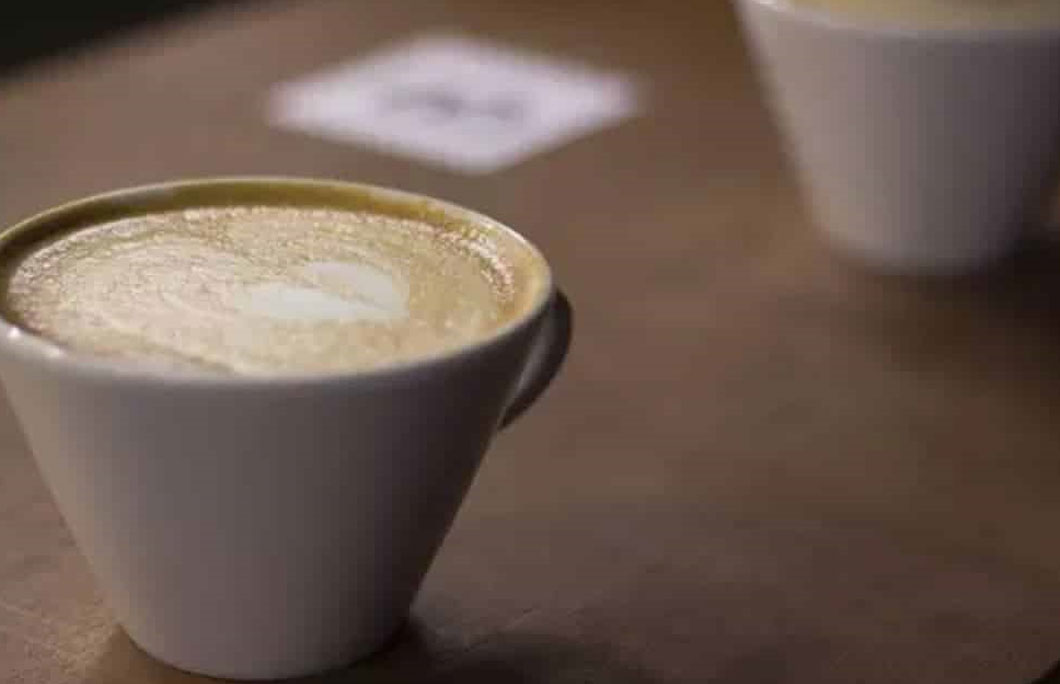 14th. Tostaduria Bisetti – Peru, Lima
Tostaduria Bisetti is a coffee shop that is in an old and large colonial mansion in Lima. This coffee shop has been serving some of Lima's finest coffees since the 1950's and uses high-quality, local beans from organic farms in Peru.
Try one of their fresh coffee blends from beans that are roasted in-house.
---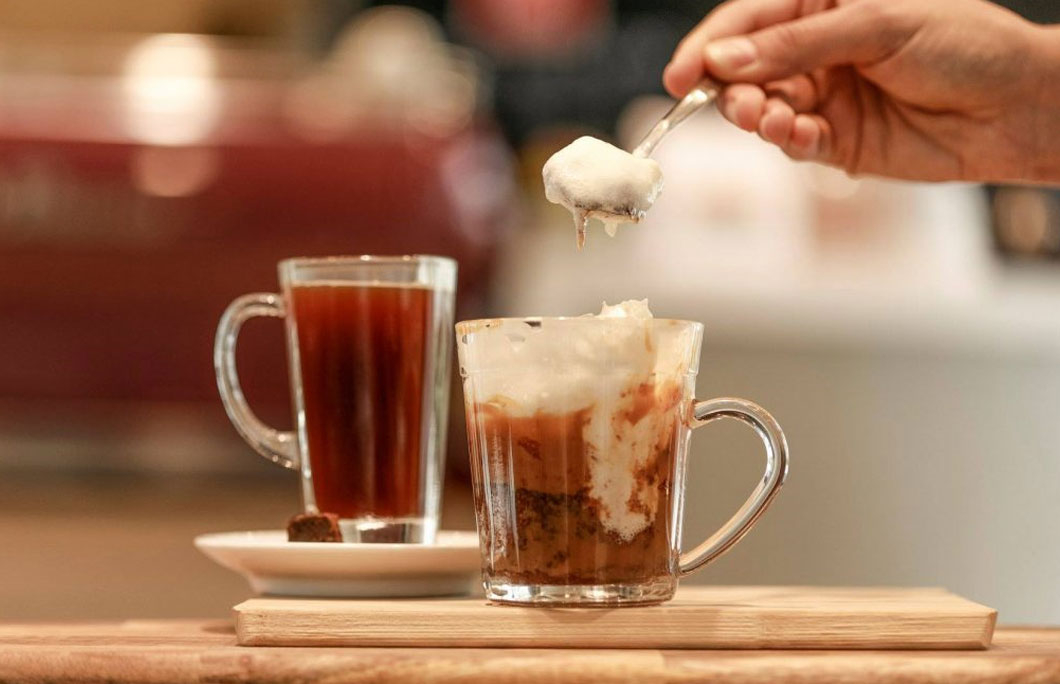 13th. Sofá Café – Sao Paulo, Brazil
A beautifully designed room where the focus is very much on their love for coffee and pleasing their very discerning customers.
The drinks look absolutely beautiful and are presented with great fanfare and panache. As well as looking good they actually taste world class as well.
---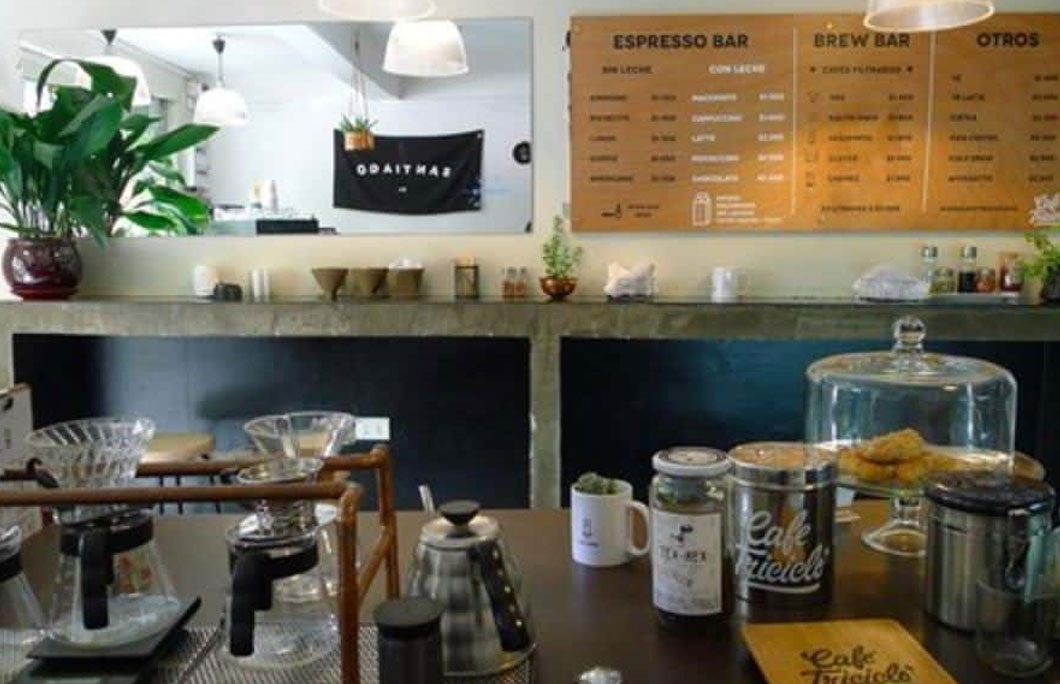 12th. Café Triciclo – Santiago, Chile
Cafe Triciclo makes a variety of locally-roasted coffees but their best just might be their pourovers. This coffee shop, that used to be a mobile cafe on a trike, is now in its own location that is a relaxing place to sip on some coffee.
Definitely give their pourover a try here at Cafe Triciclo.
---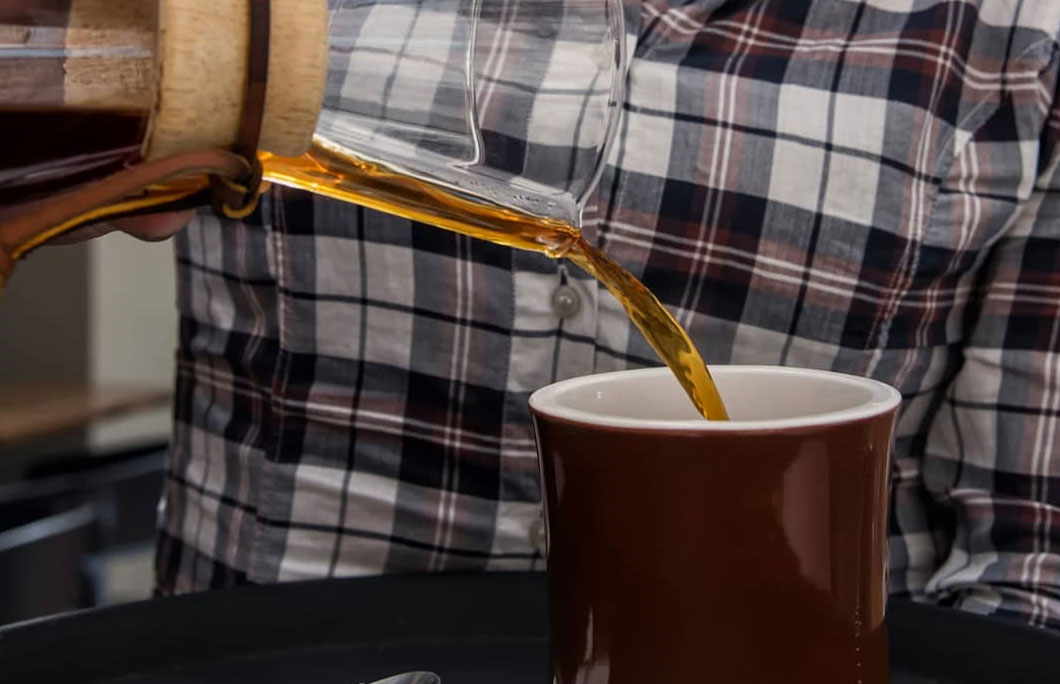 11th. Roaster Boutique – La Paz, Bolivia
A great place to come for breakfast or brunch with a menu packed full of big, bold classics.
The food is good but the coffee is great. The team here take a lot of time ensuring the beans are sourced ethically from farmers and they tell that story wonderfully, both in person and online.
---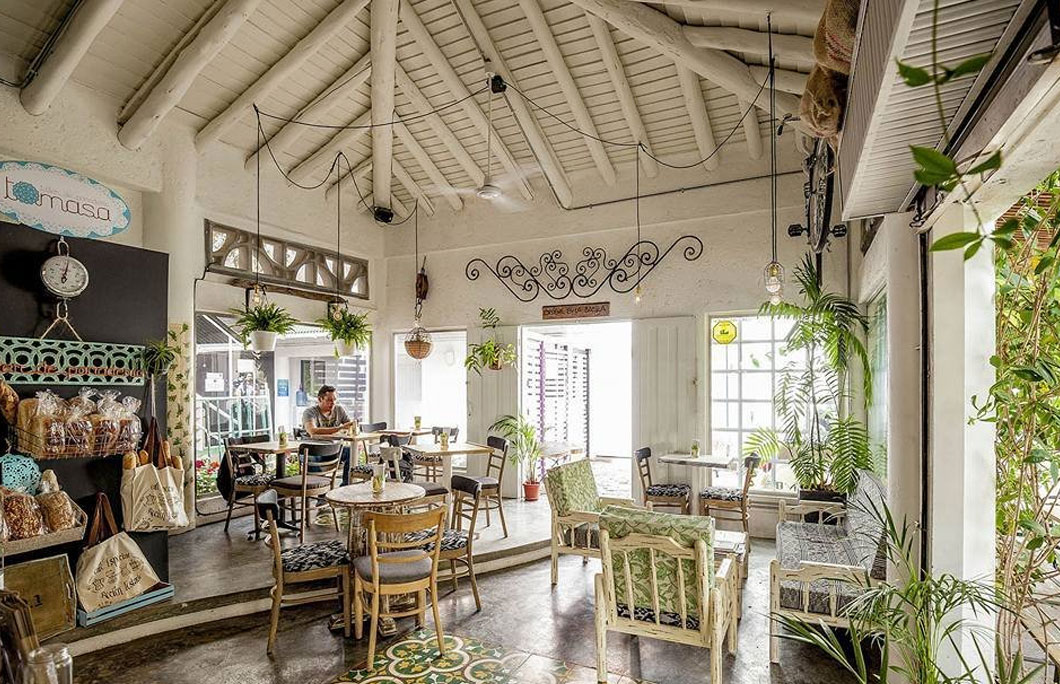 10th. Tomasa y al Alma – Cartagena, Colombia
If you can't drink coffee without enjoying a delicious pastry on the side, then Tomasa y al Alma is the place for you.
Al Alma Coffee Roasters is the parent company, and you'll find three unique cafe locations all over Medellin. Look for Tomasa y al Alma in La Strada and Provenza and Cafe Al Alma in the Patio Bonito neighbourhood.
All three locations offer scrumptious pastries that pair well with whatever coffee you decide to order.
---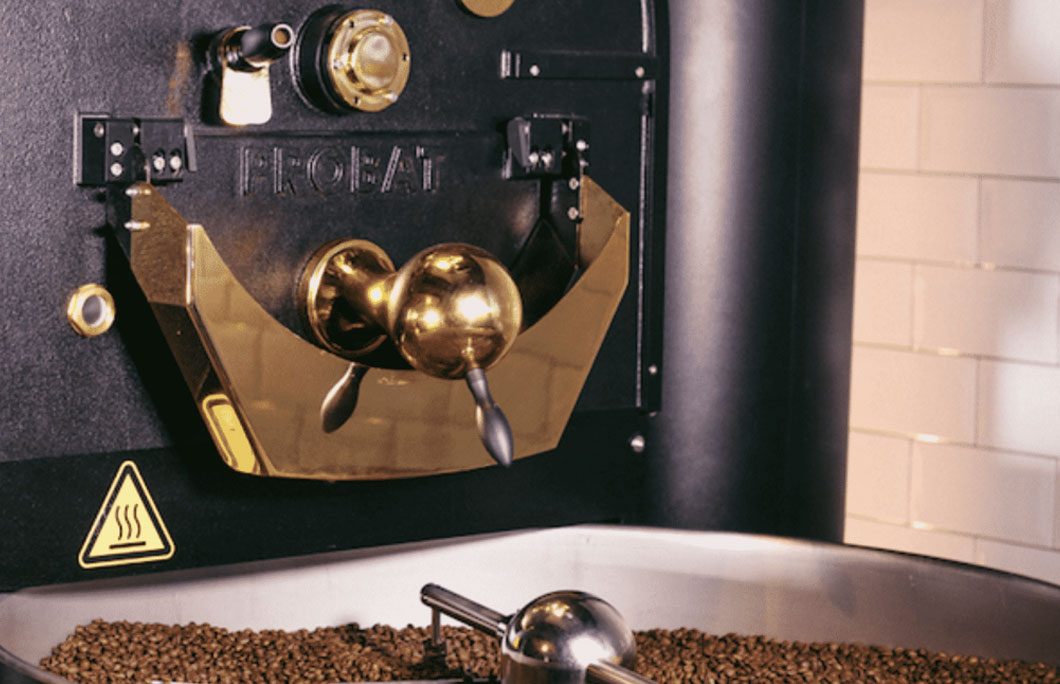 9th. All Saints Cafe – Buenos Aires, Argentina
They roast their own coffee and as they say themselves "that is at the heart of everything they do". Their shop is always buzzing and the staff super knowledgeable and friendly. They train baristas, sell coffee online and generally live and die for all things coffee.
---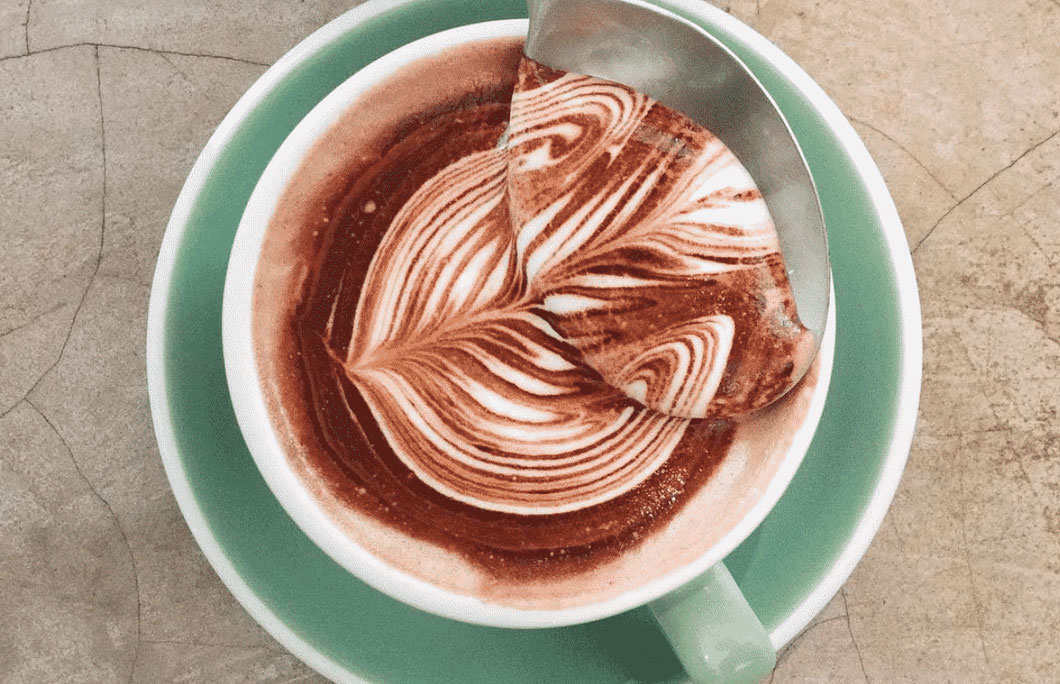 8th. Castália – Brasilia, Brazil
They are best known for making some of the best baked goods, pastries and sweets in the city, The magic really happens is when you combine one of those edible delights with their rich, smooth a strong coffees.
An absolute match made in heaven – it's the sort of place you'll stay for a second cup.
---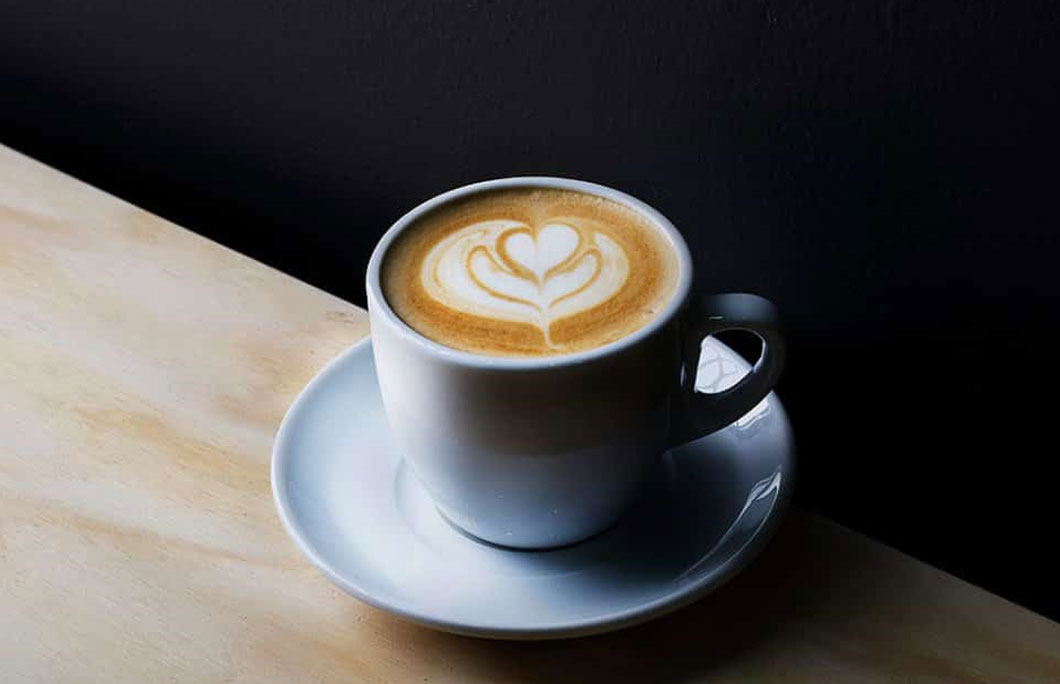 7th. Contraste – Bogotá, Colombia
One of the baristas here was a finalist in one of Colombia's national barista championships, so you know you can get good coffee at Contraste.
You can find this coffee shop in the La Candelaria district, which is also where you'll find most of the city's main tourist attractions. Head out for the city's spectacular graffiti walking tour and stop at Contraste for world-class coffee afterwards.
---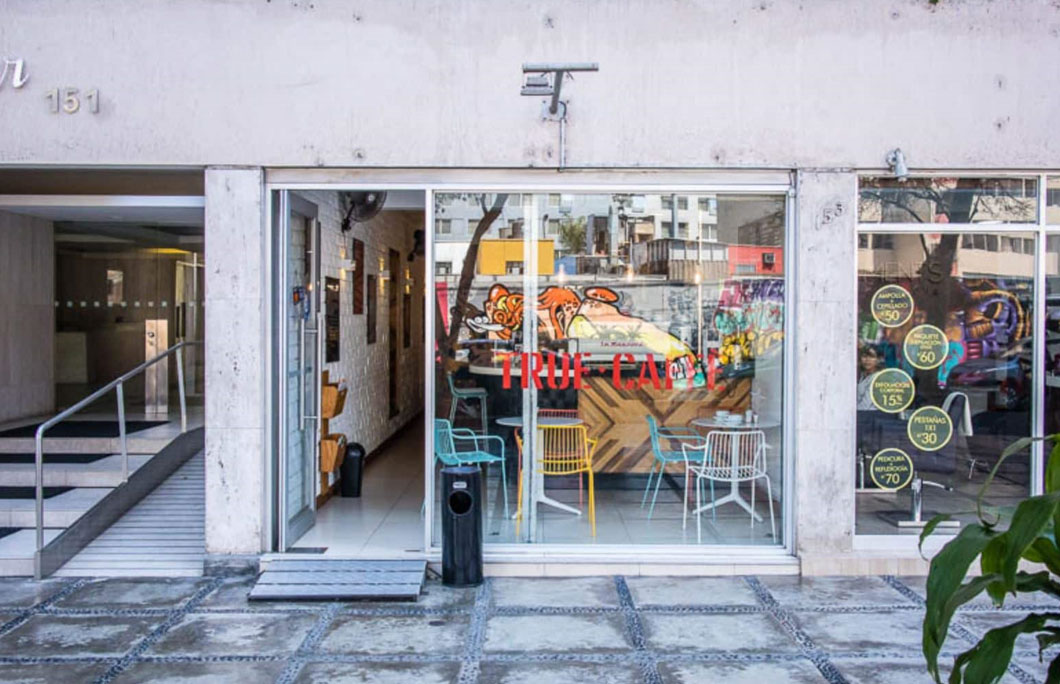 6th. True Caffè – Lima, Peru
True Caffe has only been around for a few years but they make fantastic specialty coffees. Known for their darker roasts of coffee, mixed with Peruvian and Indian beans, True Caffe is going against the grain of Lima's more popular lighter-roasting beans.
Come to True Caffe if you enjoy the bolder, darker coffee roasts as they do it fantastic here.
---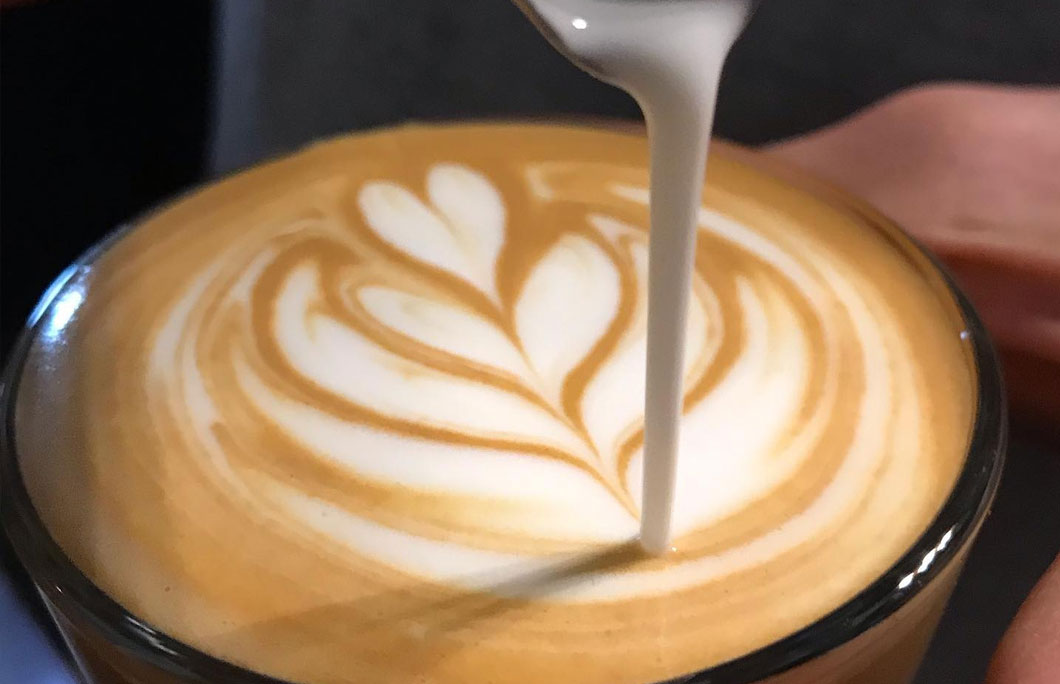 5th. Original Green Roasters – Santiago, Chile
Original Green Roasters is a comfortable place to come enjoy a coffee in Santiago. The coffees here are uniquely roasted in a copper roaster using beans that are sourced from a Guatemalan farm.
Try the house coffee or indulge in a Flat White here at Original Green.
---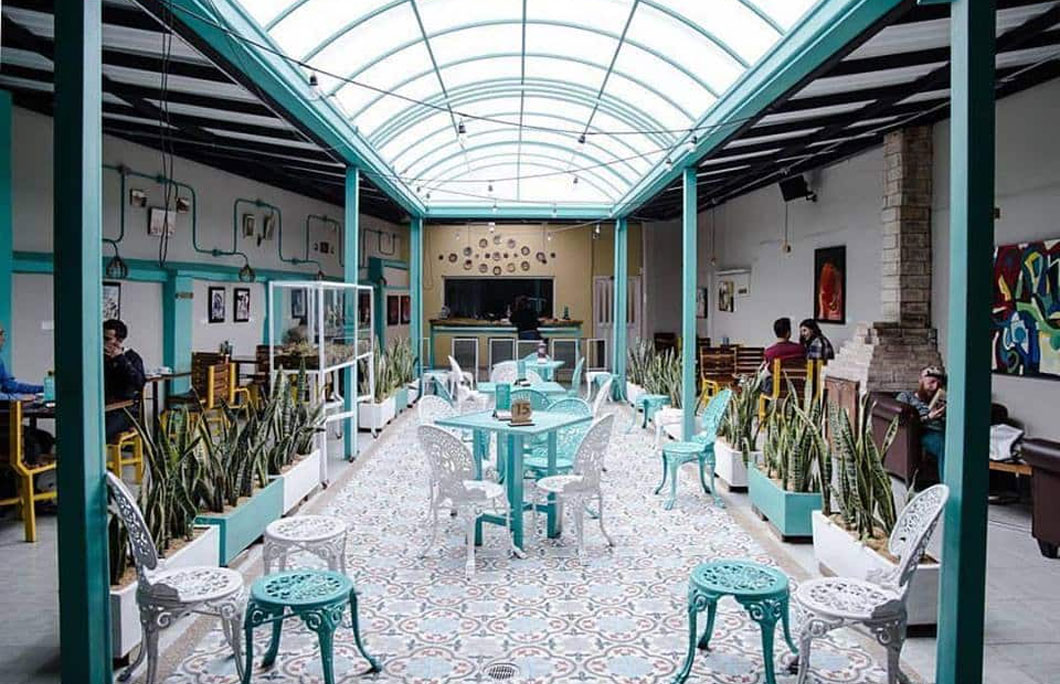 4th. La Varietale – Bogotá, Colombia
While you're enjoying the panoramic views of the city from Cerro de Monserrate, pay a visit to La Varietale, one of the most colourful cafes in all of Colombia.
Along with being extremely warm and inviting, the coffee shop boasts the most extensive range of brewing methods that we've found in Bogotá. Immerse yourself in coffee culture and ask them to brew your coffee with an Aeropress, Chemex, V60, Syphon, or a variety of other methods.
---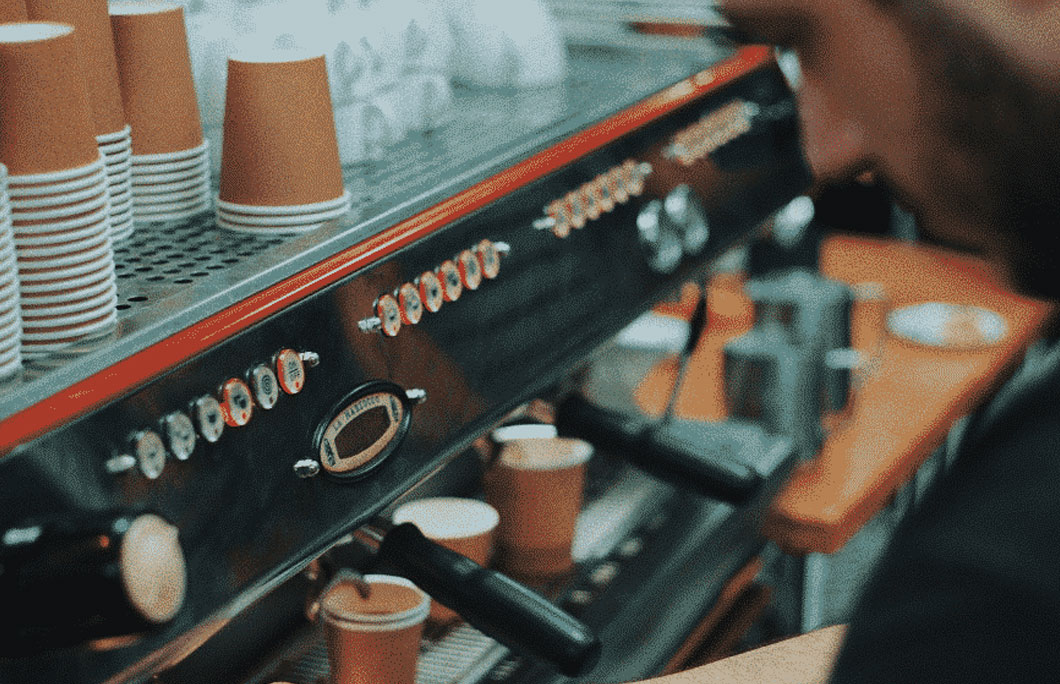 3rd. Curto Café – Rio de Janeiro, Brazil
One you have tasted the coffee here, you are going to find it very hard to go back to any other type. Deep rich and wonderfully consistent. It's no wonder that it's one of the best coffee shops in the world.
They also have a huge range of sweet treats and baked goods to go along with your drink. Their education programmes and staff are what take things to another level.
---
2nd. NEGRO Cueva de café – Buenos Aires, Argentina
A wonderfully comfortable and cosy cafe that does great baked goods, breakfasts and lunch. The food might draw you in at first, but it's the coffee you'll be wanting to stay for. While everything they do is superb, look out for their espresso as something that simply can't be missed.
---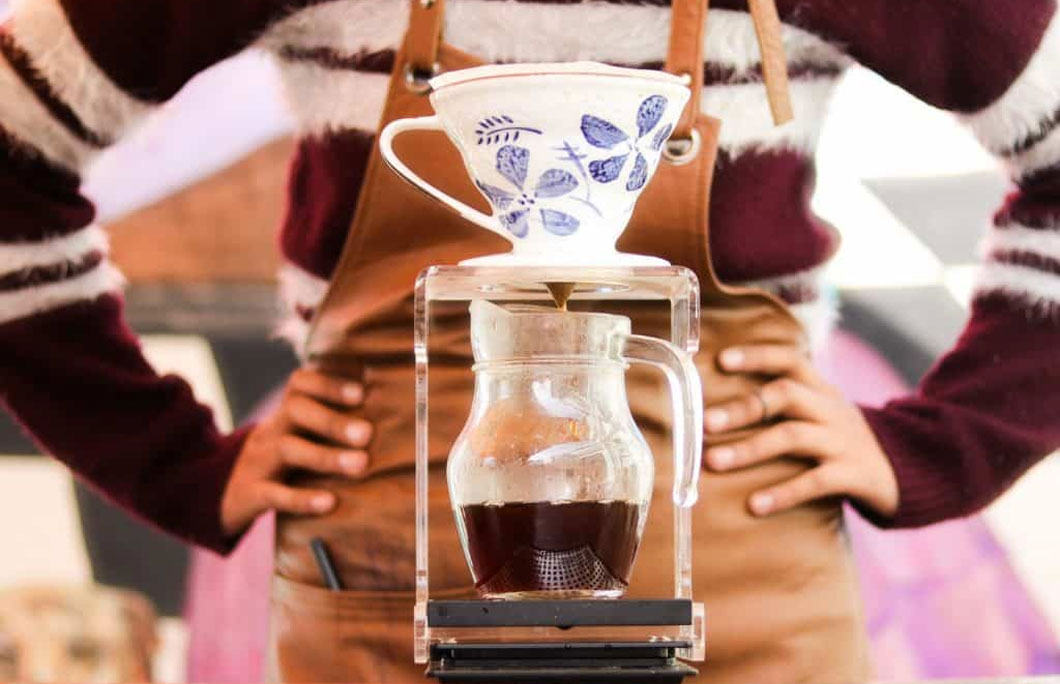 1st. Typica Cafe – La Paz, Bolivia
With multiple locations they are known for their motto of blending the perfect science and art, to create coffee drinks that are simply out of this world.
Coming to drink coffee here is like a semi-religious experience; it's gonna make you never be able to look at another cup in the same way again. Absolutely world-class – it's hands down the home of the best coffee in South America.
---