The 25 Best Burgers In Texas 2020
Restaurants are reopening across the state, so it's the perfect time to shine a (very tasty!) light on where to find the best burgers in Texas. The Lone Star State knows a lot about good burgers. The massive state of Texas is filled with mouth-watering burgers at nearly every corner, but these places are the best of the best…
25 Best Burgers In Texas 2020, How do these rankings work?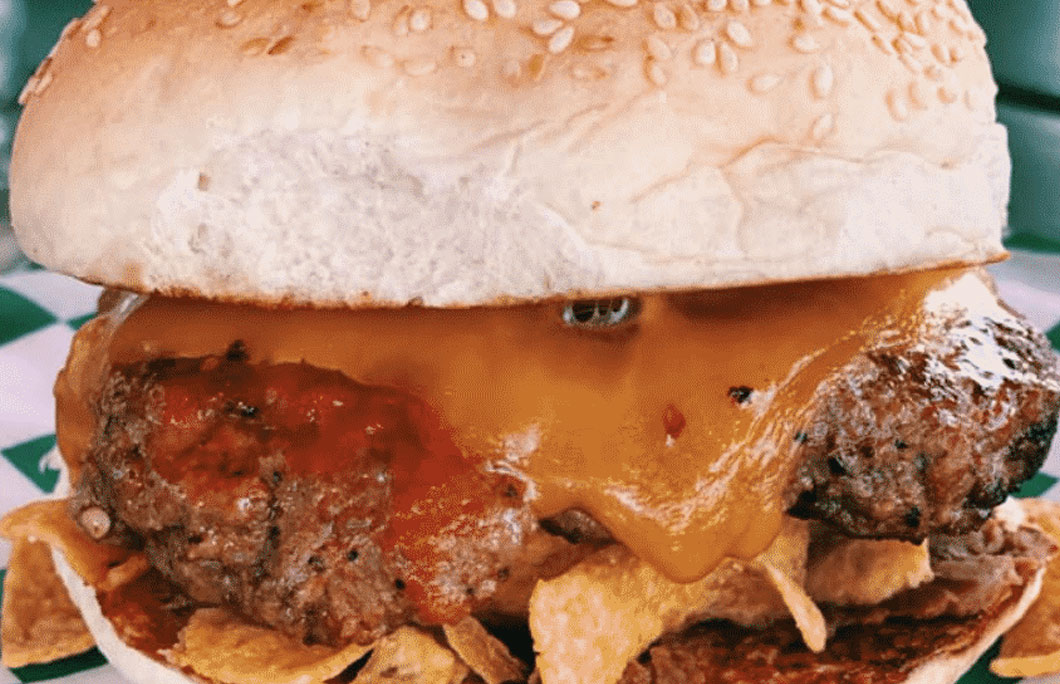 1. Tookie's Burgers – Kemah
When it comes to legendary burgers, Tookie's holds claim to being many a Texan's favourite burger bar. This old school place has been serving up burgers since 1975, surviving the tides of time. Their super sized beef patties are made fresh daily, with the finest beef and topped with fresh cut locally grown produce and super soft buns.
Try one of the specialty burgers like the Squealer, the Champion or the Bean Burger, but they also offer the plain old fashion burger.
---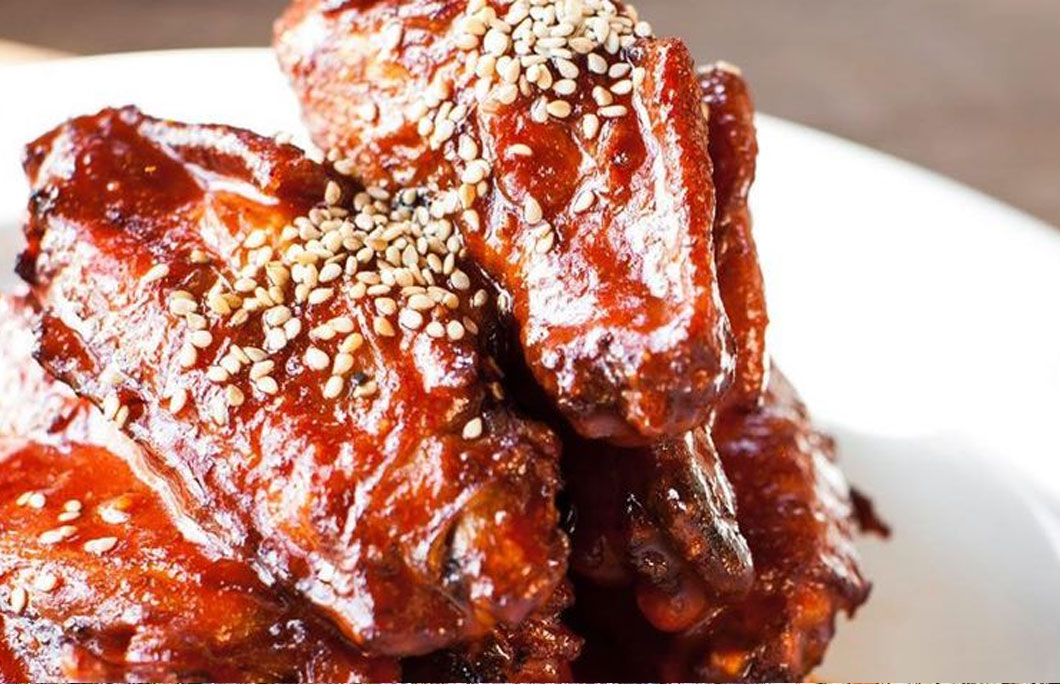 2. The Hay Merchant – Houston
The best place to come in the city if you want to drink from a really good selection of beer and have a stunningly good burger at the same time. The Hay Merchant grinds their beef fresh every single day, and you can tell from that very first delicious mouthful. As of mid-June, they're not open for dine in juuust yet, but be sure to order for curbside pickup.
---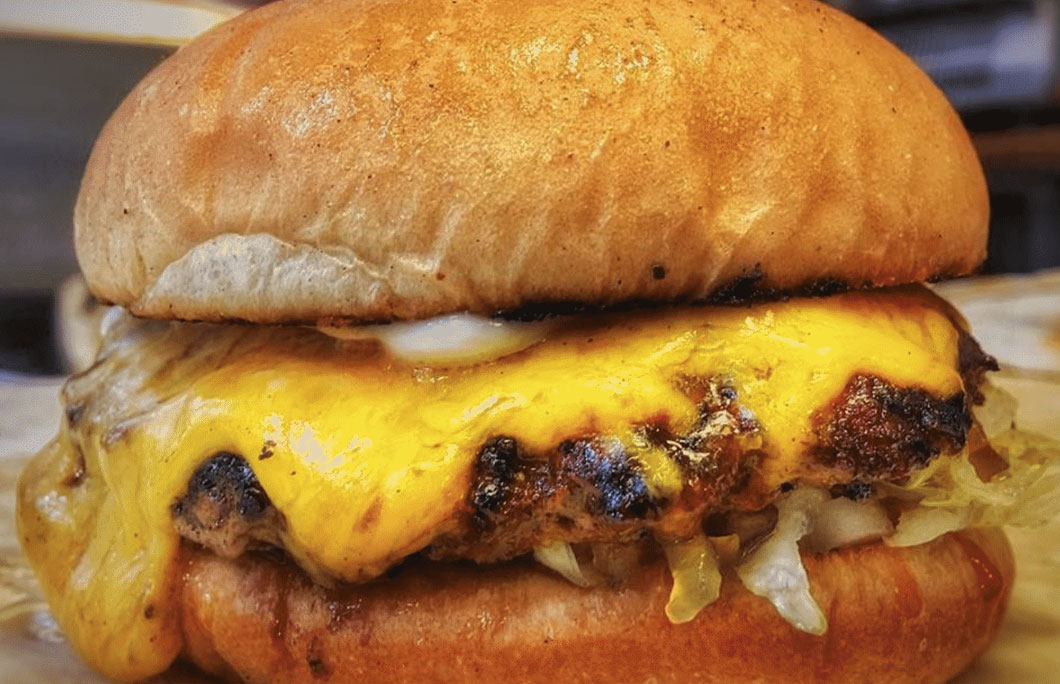 3. Bubba's Texas Burger Shack – Houston
Bubba's (best known for their Buffalo burger) has been family owned and operated for over 30 years, with a hugely loyal local fanbase. It might look like somewhere you'd drive on by, but stop off at this little shack nestled under the Westpark Tollway and you'll be rewarded with some incredible food.
You can choose between bison or beef patties, with toppings such as Jack cheese or fresh avocado.
---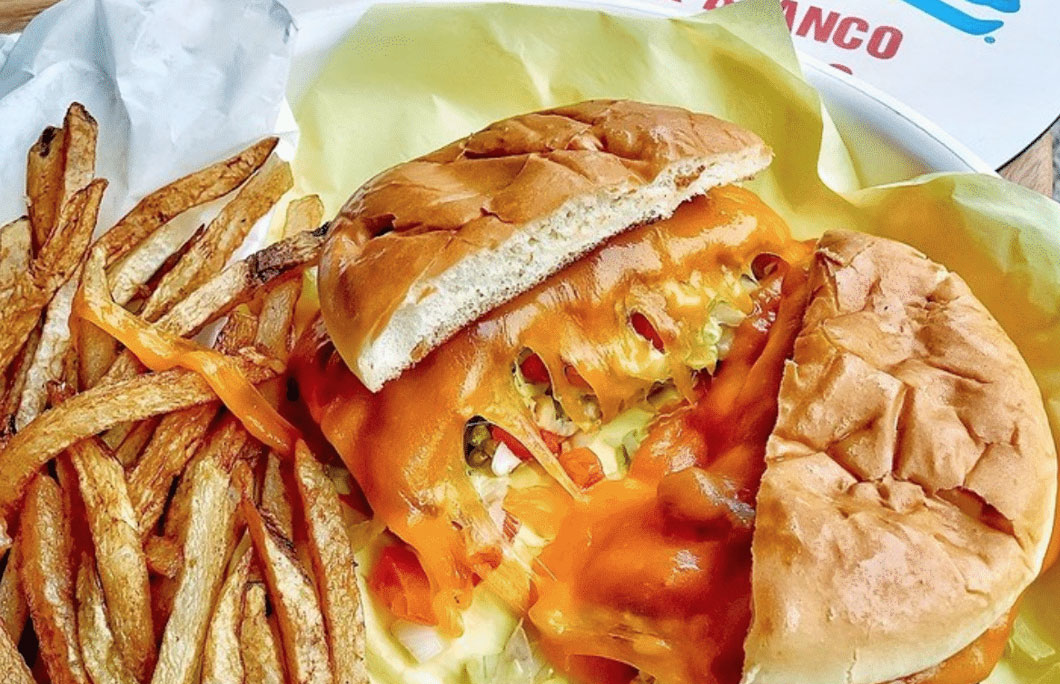 4. Chris Madrid's – San Antonio
This iconic restaurant has been through many changes during its years, but is still owned by the Madrid family. It's a firm favourite of everyone in San Antonio, with foodies flocking here for the famous tostada burger, which comes with homemade refried beans, chips, onions and melted cheddar cheese. The ooey-gooey cheese burger is also a must-eat, loaded with melty cheese.
---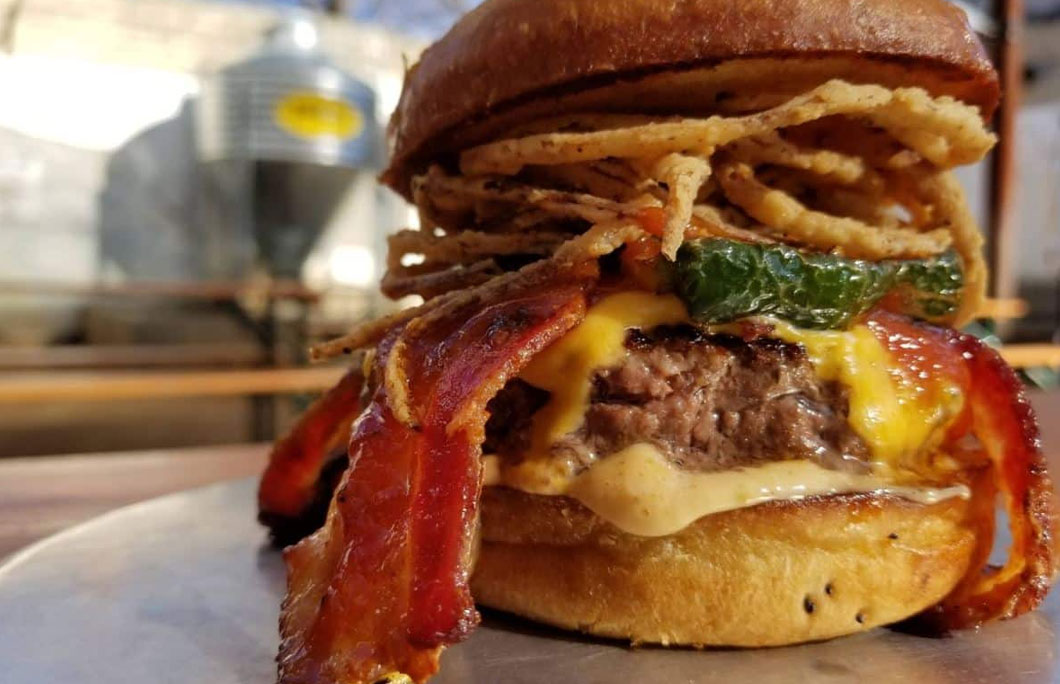 5. Rodeo Goat – Fort Worth
Rodeo Goat just may have the most extensive list of unique burgers in Fort Worth. On top of their unique menu, the burgers themselves are packed with flavour and will be sure to leave you in burger coma.
For over 20 different burgers to choose from, try their Cowboy Murrin Burger which comes with a smattering of burger toppings including smoked bacon and their special house BBQ sauce.
---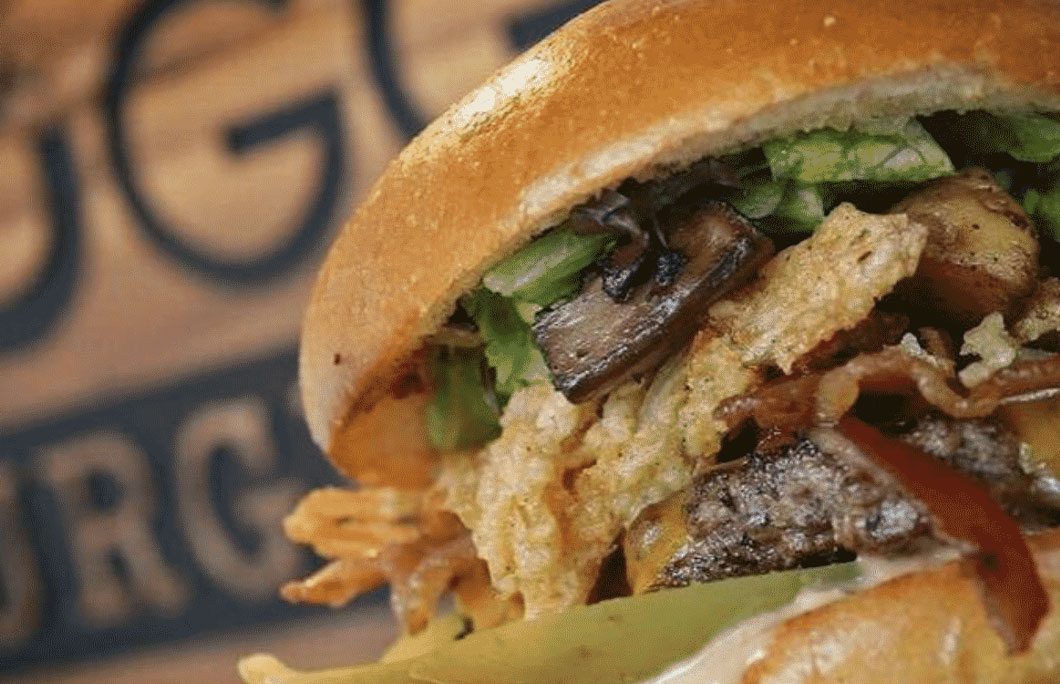 6. Dugg Burger – Dallas
What makes Dugg Burger so special? Mostly, its down to the unique way they make the burgers here: a part of the top bun is "dugg" out to make more room for toppings. The bun itself is a pillowy soft brioche bun made by a local bakery, while patties range from juicy beef to to crispy chicken or portobello mushroom cap for a veggie option. Top it off with as many toppings as your heart desires!
---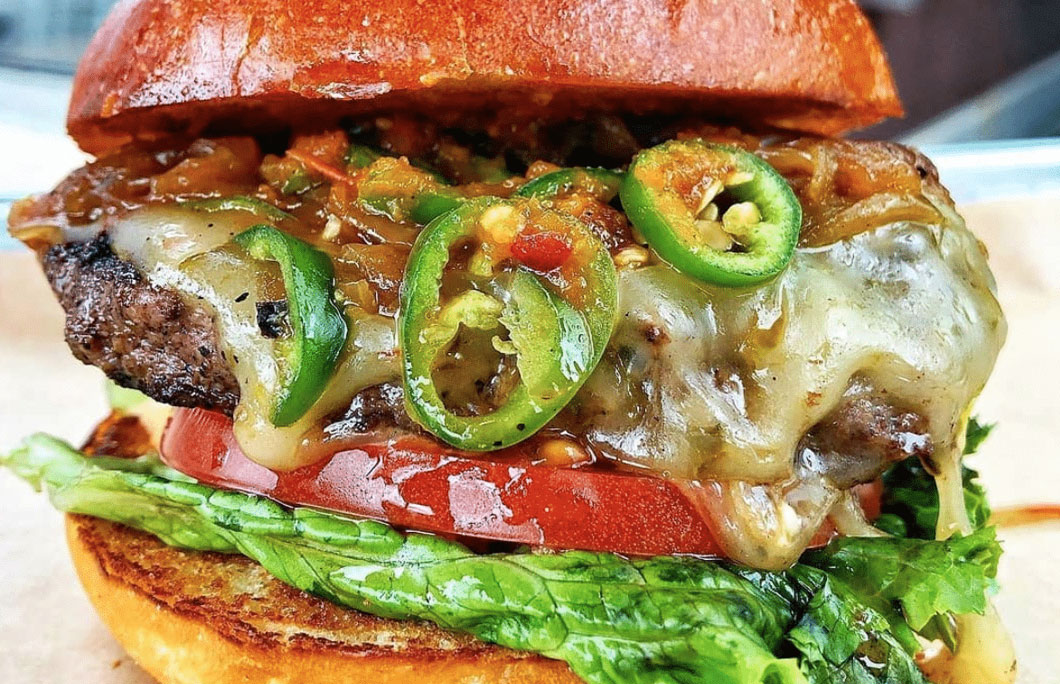 7. Hopdoddy – Multiple
Hopdoddy is a chain that simply doesn't feel like a chain, because of the amount of love that goes into everything (they hand bake the buns, for example). Their service is top class and the toppings original and unique. If you can't decide what to order, try the 'Goodnight/Goodcause' burger, which has Angus Beef, Cheddar, Caramelized Onions, Jalapeños, Caffeinated BBQ, Sassy Sauce, Lettuce & Tomato.
Best bit? A portion of the proceeds is donated to a local charitable organization in your community!
---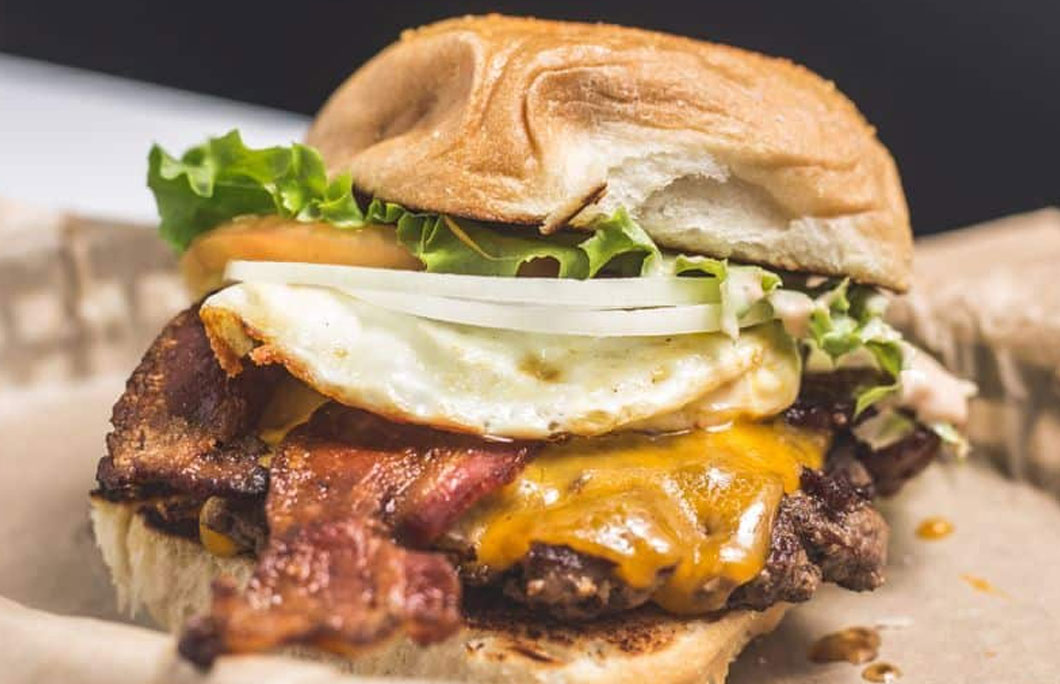 8. LA Burger – Irving
The brothers behind LA Burger have found the perfect way to fuse flavours of Korean cuisine with American favourites, consistently landing them on any list of the best burgers in Irving, Texas. Even though all of their burgers are great, the Bonsai Burger is especially unique. It's topped with Teriyaki grilled onion, avocado, and provolone.
---
9. Wallbanger's – Corpus Christi
Wallbanger's prides themselves on making every single menu item fresh on the premises. All the burgers here are handmade with ground chuck, fresh vegetables, real cheese & a freshly baked bun. If you have a huge appetite and want a serious treat, try the burger topped with mac and cheese. Two of life's great pleasures.
---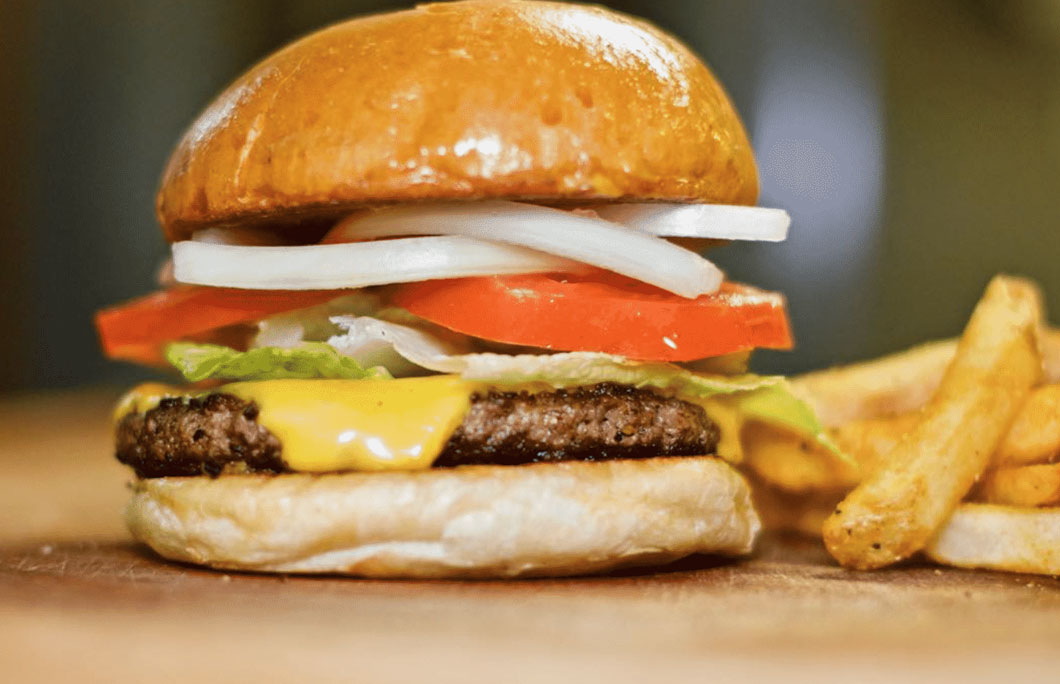 10. Tejas Burger Joint – Tomball
This burger joint is a sister restaurant to Tejas Chocolate and Barbecue in Tomball, so if there's one thing you can be certain of here it's excellent meat. They smoke the beef patties here with a touch of post oak smoke that makes this burger a unique bite. Top it off with droolworthy blue cheese and make sure you order a milkshake on the side.
---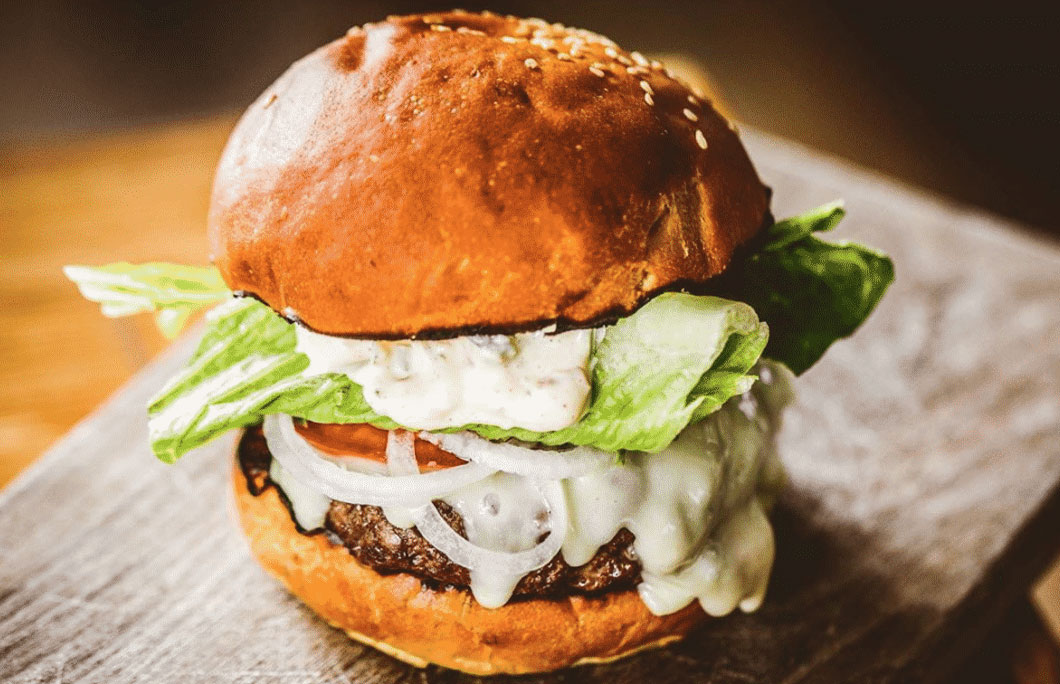 11. Odd Duck – Austin
The craftsmanship that goes into making the burgers at Odd Duck speaks for itself, with a focus on local ingredients and doing things the proper, homemade way. There's only one burger on the main menu, but it's a good 'un. It's a Wagyu burger with green chile pork jam, tostada, turnip relish, and beer cheese.
---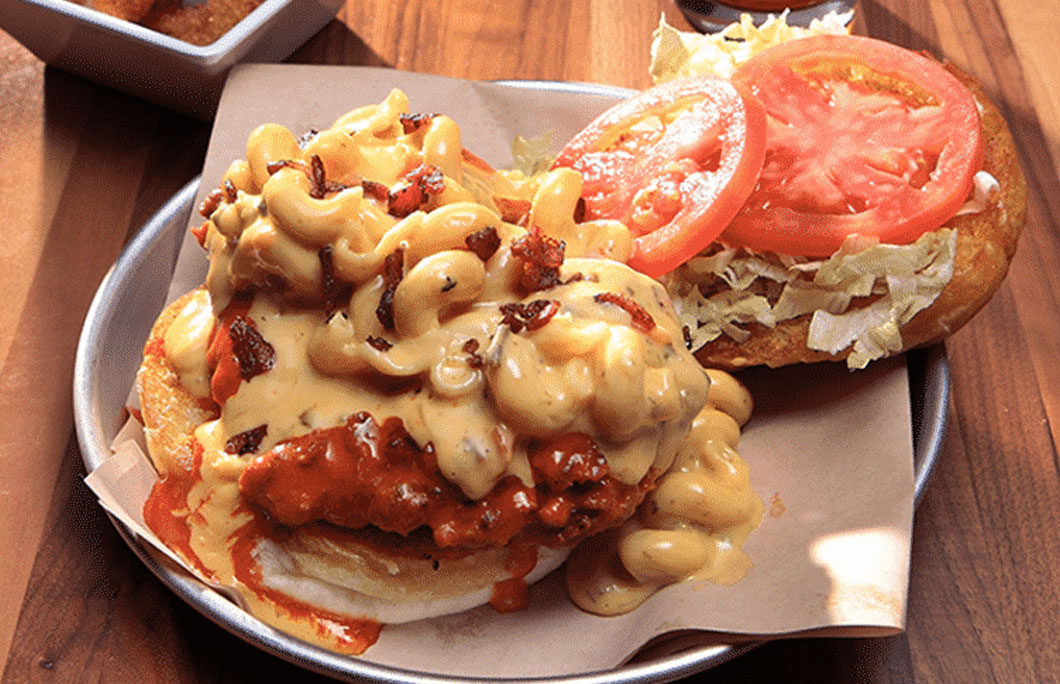 12. Toro Burger Bar- El Paso
Toro Burger Bar has a few locations in El Paso and that's only because locals can't get enough of their burgers! Their burgers are full of flavour and the burger items on the menu are unique.
Consider the Booze Burger at Toro's. Comes with Angus beef, Guinness cheese sauce and Jameson BBQ glaze, or a crispy buttermilk chicken burger with mac and cheese. Yep, we're drooling too just thinking about it…
---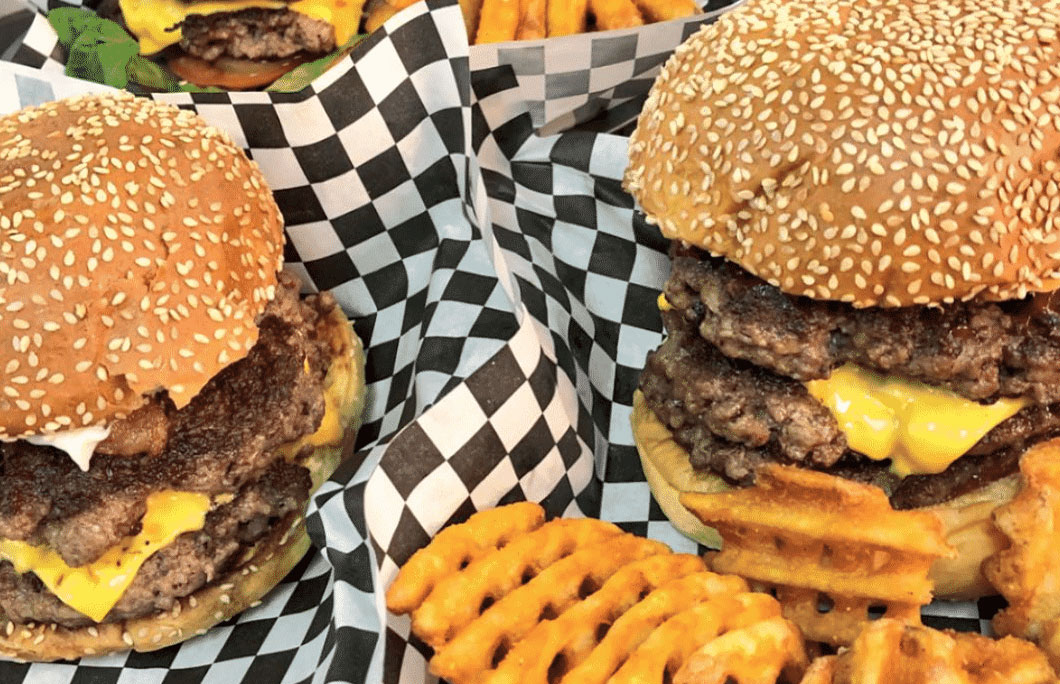 13. Stanton's City Bites – Houston
Stanton's City Bites is a truly unique and historic building that looks nothing like the typical burger joint on the outside. What began as a family grocers evolved into a casual restaurant serving some of the best burgers in Texas. Once inside you'll find plenty of chilled vibes and tasty treats; the perfect place to linger with friends over their truly epic burgers.
As of mid-June, they're not open for dine-in yet, but you can order for pickup and delivery.
---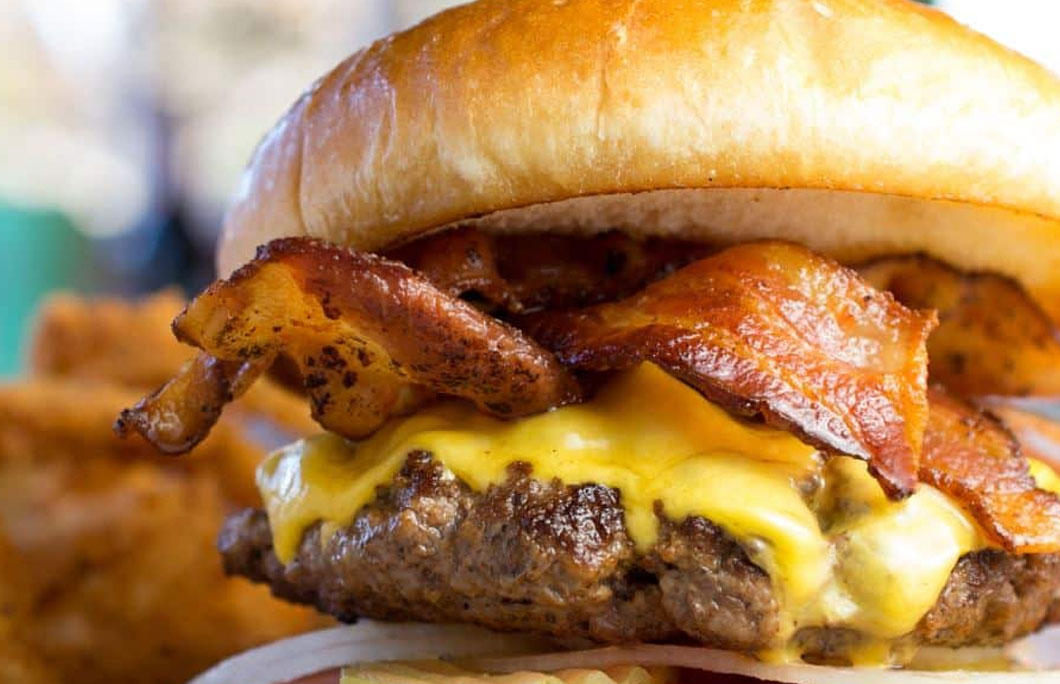 14. Kincaid's Hamburgers – Fort Worth
Kincaid's Hamburgers has been serving some of the best burgers in Fort Worth since the 1940's. Nothing extra special to their burgers here – they just know how to serve up a good, hearty, American burger here.
Locals flock to this burger shop for the Regular Kincaid Cheeseburger. It's easily one of the best places in the state for a juicy burger.
---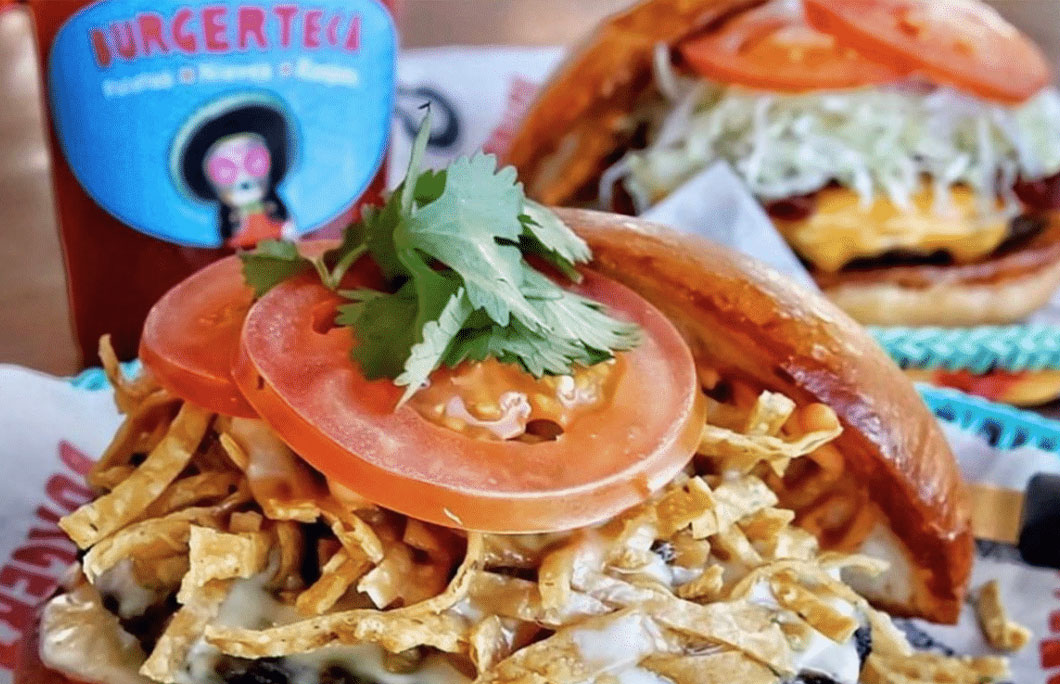 15. The Fruteria – San Antonio
Popular burger joint 'Burgerteca' recently merged with The Fruteria, its sister Mexican restaurant and bar. The result is a lively, fun place that serves up hand-infused Margaritas and incredible burgers. You'll be tempted by their homemade tacos, but make sure you try the burgers here. A top pick is the Chile con Queso Burger (below).
---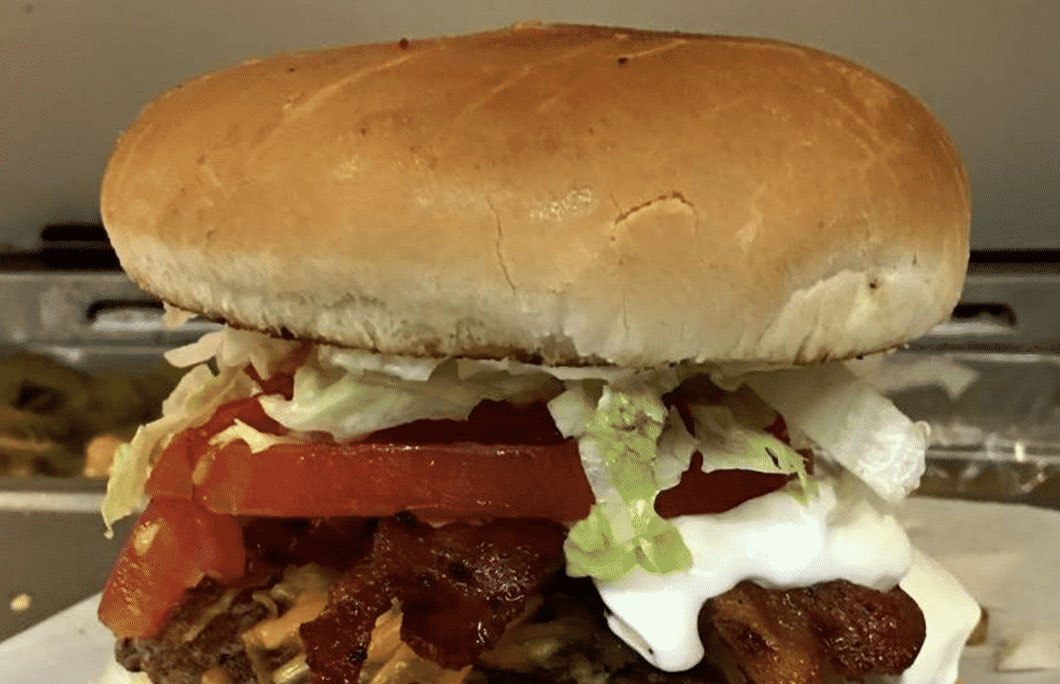 16. Butcher Boy's – Nacogdoches
Now this is proper American cooking that has been in business since 1977. They have great chicken steak dishes, but you come here for one thing and one thing only: that's the classic burger. Committed to quality, they grill some excellent local beef and use toasted buns to give you that juicy flavor every beef lover yearns for.
---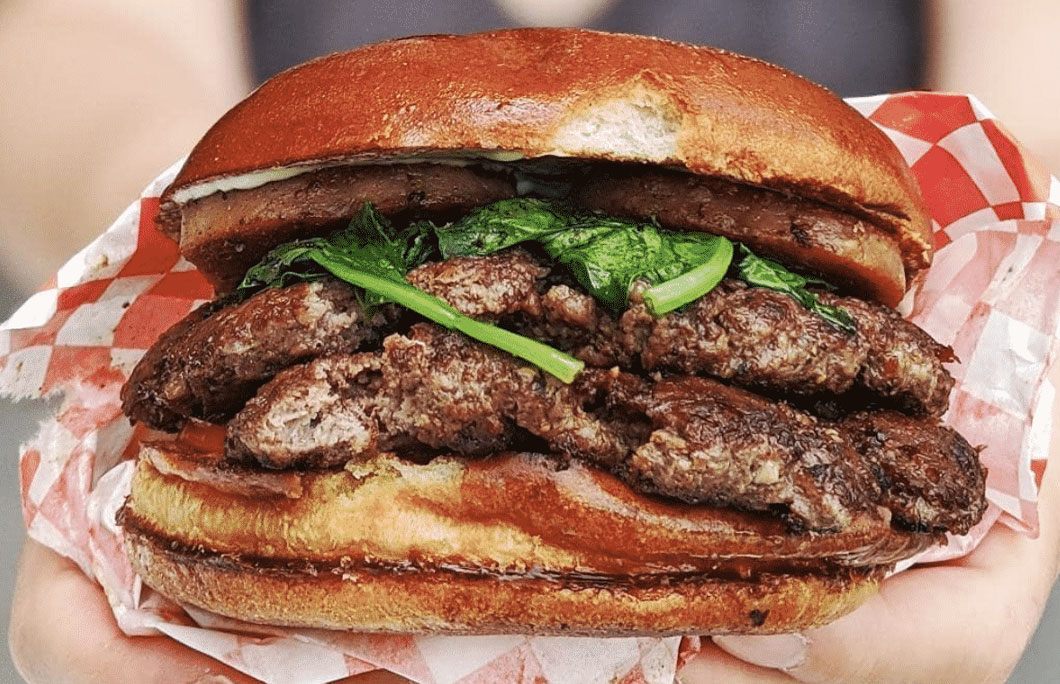 17. Burger Chan – Houston
In the mood for something a little… different? Burger Chan has gained cult status since opening in 2016, with people raving about their umami-glazed beef burgers and housemade sauces — everything from barbecue and guacamole to sambal mayo and scallion aioli. The menu is build-your-own, right down from choice of bun to special toppings such as seared Spam.
---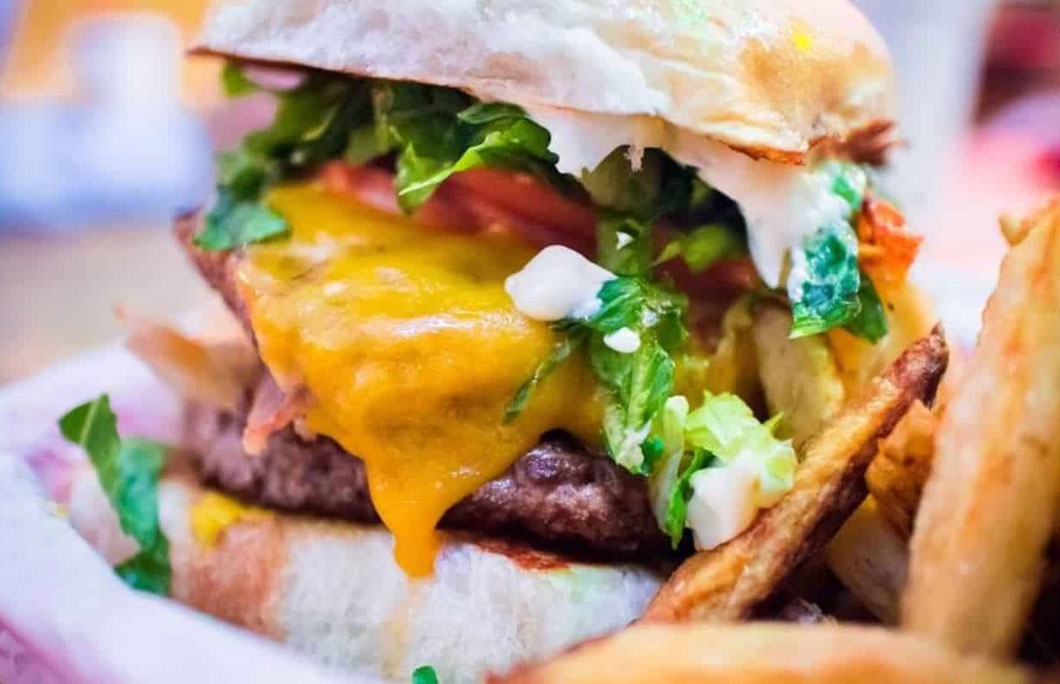 18. Dutch's Legendary Hamburgers – Fort Worth
Dutch's Legendary Hamburgers makes some of the more creative burger combinations in Fort Worth. With their unique burger creations, they focus on maintaining a freshness to their burgers, like ingeniously spreading avocado on their Texana Burger.
Some of the burgers are not "traditional" and if that adventurous burger is what you're looking for, then try their Country Fried Dutch Burger. A beef patty, battered in beer and lathered in white gravy.
---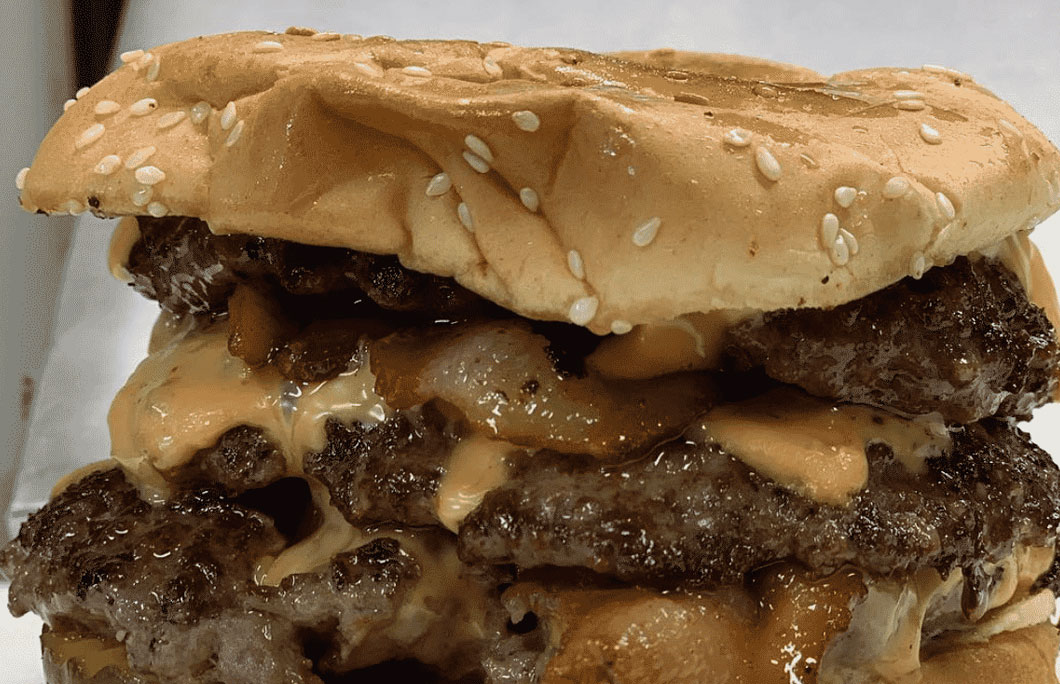 19. Captain Billy Whizzbang's – Waco
They have self appointed themselves the "best burgers in Texas" and it's very hard to disagree. This is a proper old-school, counter-serve burger joint and hasn't changed much since opening in 1977.
If you are feeling super hungry you'll try the triple patty cheeseburger below. A challenge, but a super tasty one. Or, try the signature Whizz-Pigg burger made with half ground bacon and half ground beef with all the fixings.
---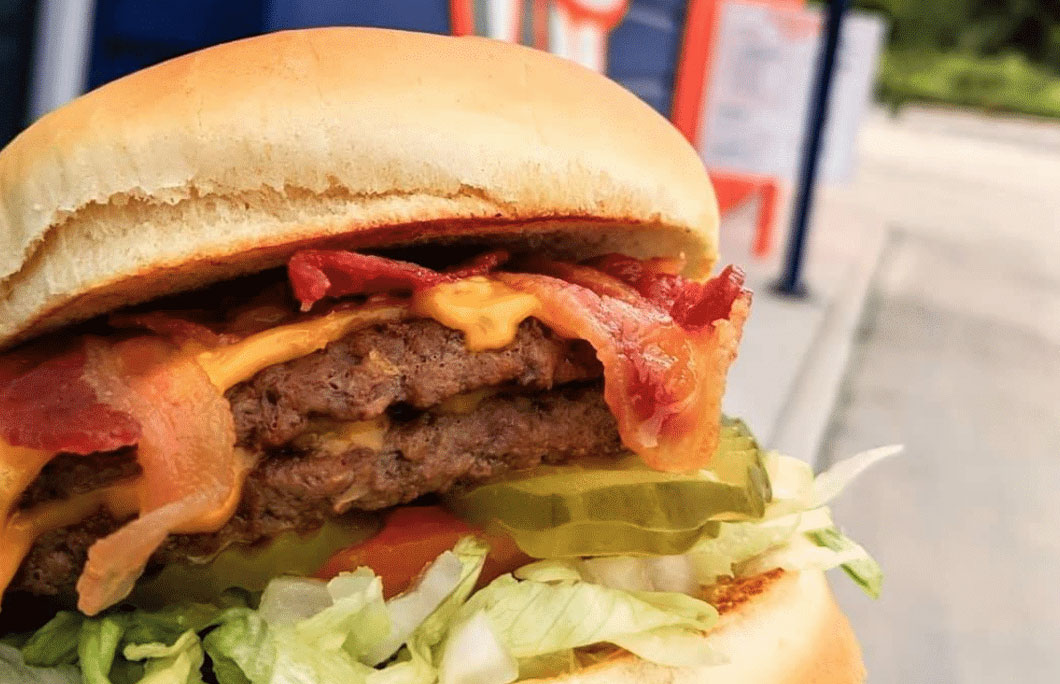 20. Burger Boy – San Antonio
Burger Boy is a proper old school drive through burger joint (you can eat in too) that has a wildly passionate local following. San Antonians have enjoyed these burgers since the 1980s, and now Burger Boy is known all across the state. Their burgers are simple, delicious and you won't hear anybody in the area say a bad word about them. A great excuse to visit Texas.
---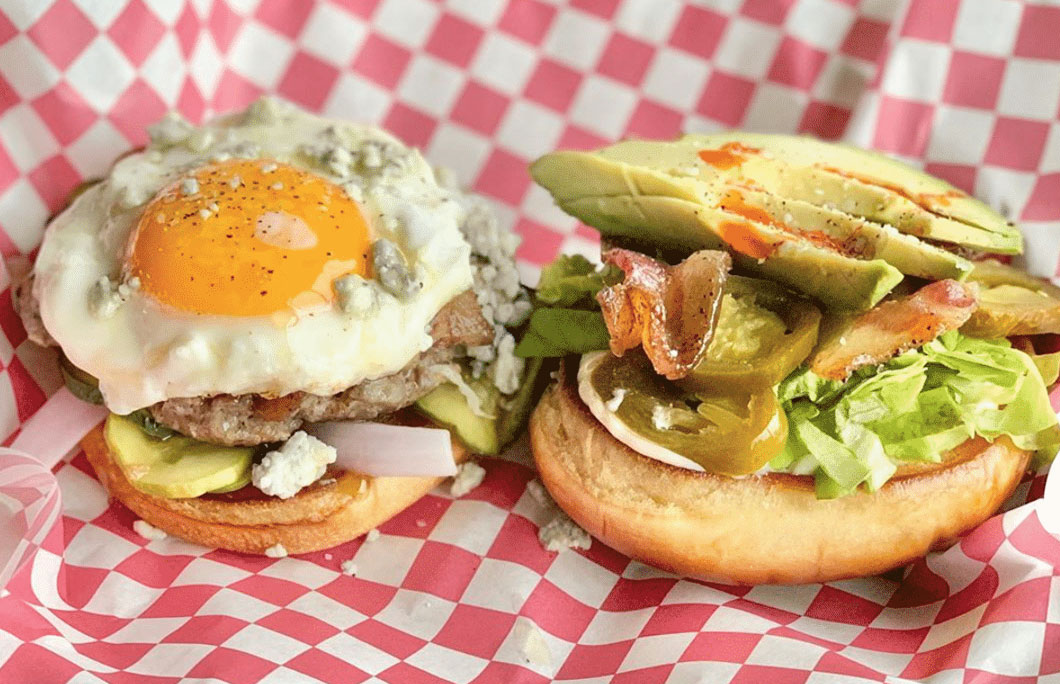 21. The Cavalier – San Antonio
If you fancy more a 'gourmet' burger, then The Cavalier is the perfect place. It's a Southern-inspired restaurant that cooks up downhome fare with a stylish touch. There's just one burger on the menu, but it's a great one. Dig into their housemade 1/4 all beef patty with white american cheese, house mayo & pickles on a brioche bun.
There's also a dog-friendly patio, pool table, dart boards, and vintage arcade games (although it's outdoor dining only as of mid-June).
---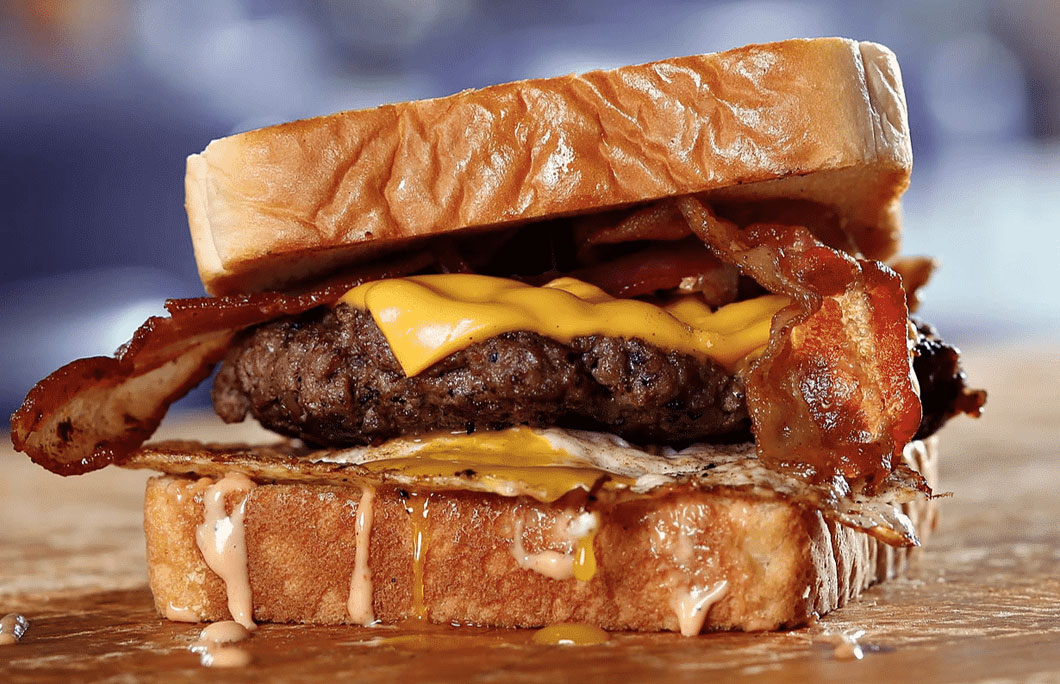 22. Heff's Burgers – Multiple
More proof that the best burgers don't have to just be in the big cities. Heff's Burgers now have nine stores since they started back in 2009. Heff's has been voted best burger in multiple cities in Texas over the years, and we can understand why.
Once you've seen and tasted one of these bad boys it'll be hard to go back to any other type of burger ever again.
---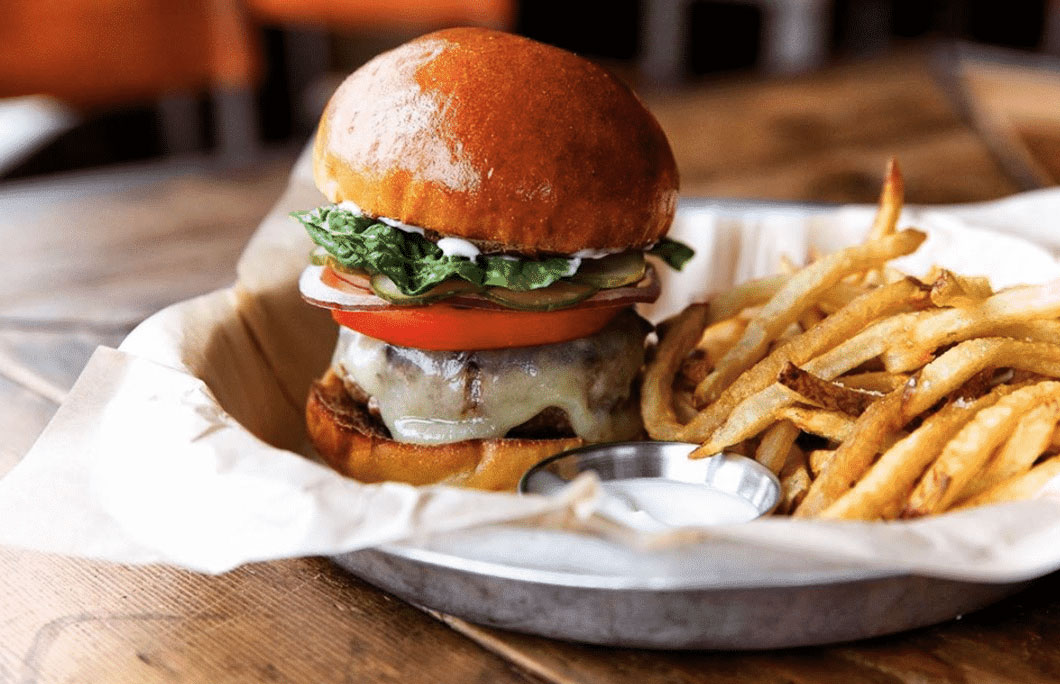 23. Contigo – East Austin
Modeled after the owner's family's hunting ranch, Contigo is full of Texan charm and fine cuisine. Dine family-style at cute picnic tables at the outdoor seating area and settle in for some of the best burgers in Texas. You can choose burgers such as double patty smash burger on a potato bun, or add on bacon jam. No shortcuts are taken here, and it shows.
---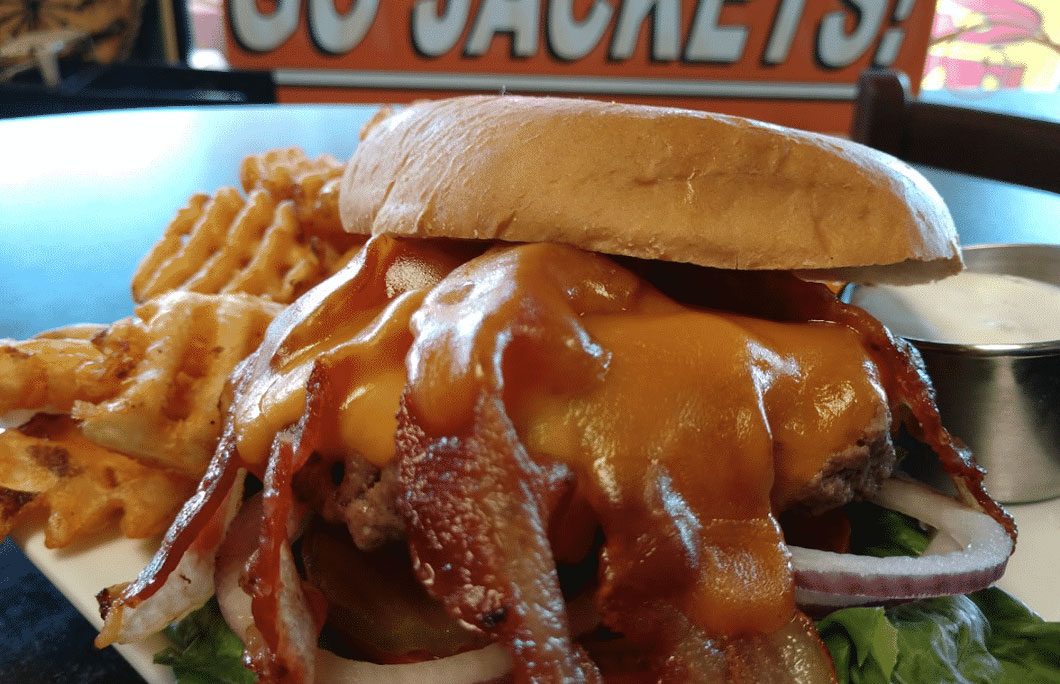 24. East Texas Burger Co – Mineola
For an All-American burger, this busy old-fashioned counter serve selling burgers, fresh-cut fries & fried pies for 100+ years always hits the spot. Nothing too wild or whacky, just perfectly grilled burgers that are oozing with flavour. The burgers are charred to a flavoursome well done and come with all the fixin's.
---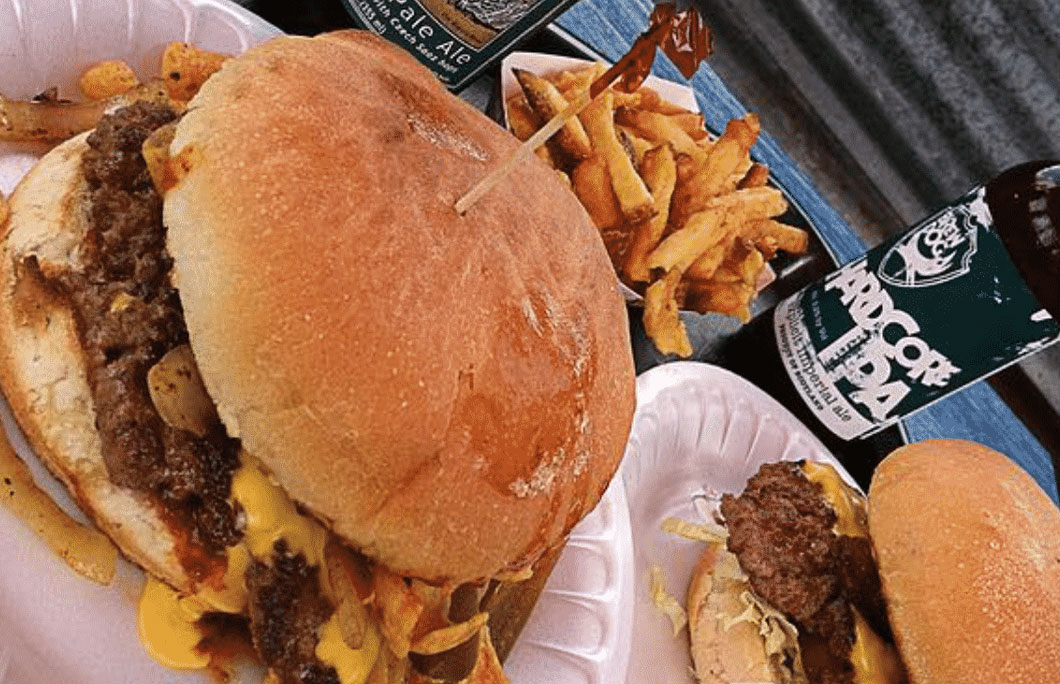 25. Hubcap Grill – Galveston
Hubcap Grill is a small, local chain that holds a special place in the hearts (and stomachs) of Galveston locals and visitors alike. They use only fresh beef, with homemade toasted buns. They serve them hot and fresh and make them the old fashion way, on the grill to sear in the juices.
This passion for quality results in a wonderful burger that's always satisfying.
---