Discover the Top 50 Islands to Visit in 2023
It's time for our annual roundup of the world's best islands. It's a diverse list, featuring everything from Caribbean cays to Nordic bays – and just about everything in between. To compile our list, we've used aggregated scores from our social audience and editorial contributions. We've also considered major 2023 events, hot new hotel and restaurant openings and special initiatives that are bound to make a trip to each destination even more special in 2023. So, from Puerto Rico to Palau, here are the best islands in the world to visit in 2023.
Where are the best islands in the world?
50. Sommarøy, Norway
For proof that you don't need to book a flight to the Caribbean for coral beaches and turquoise ocean views, head to Sommarøy. It's a Northern Lights hotspot, but what really sets this Nordic destination apart is the "Midnight Sun". Sommarøy, which means 'Summer Island', hardly sees sunset during the summer months. The sun doesn't set for 69 days every summer, which means endless days of sunshine.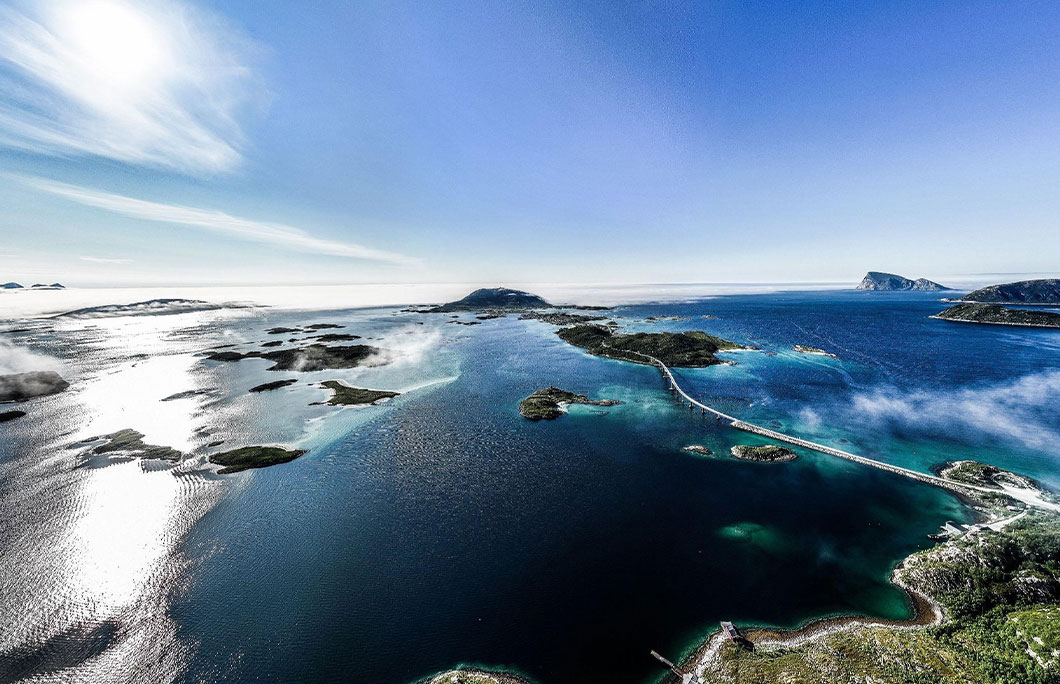 ---

---
49. Belle-Île-en-Mer, France
The largest of Brittany's islands, Belle-Île-en-Mer has won over actresses, painters and presidents. Known as the "Beautiful Isle", days here are best-spent swimming, sailing and sunbathing on sandy beaches and in sheltered coves or hiking and horseriding through the countryside. Come summer, there are music concerts, opera festivals and other events to enjoy too.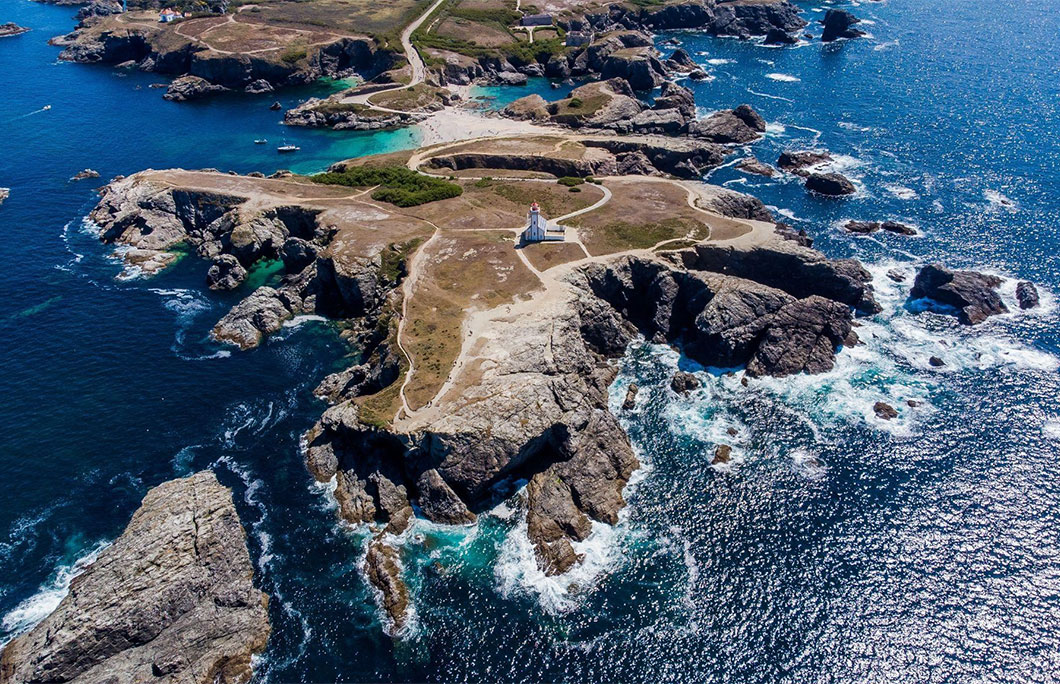 ---
48. Puerto Rico
Personality-packed Puerto Rico offers exceptional food, beaches, adventure and culture in spades. The island marked 500 years since its founding last year, but the celebrations continue in its Unesco-listed capital city San Juan. As well as colourful architecture and late-night parties, the island is home to three bioluminescent bays, a tropical rainforest and several of the best beaches in the world.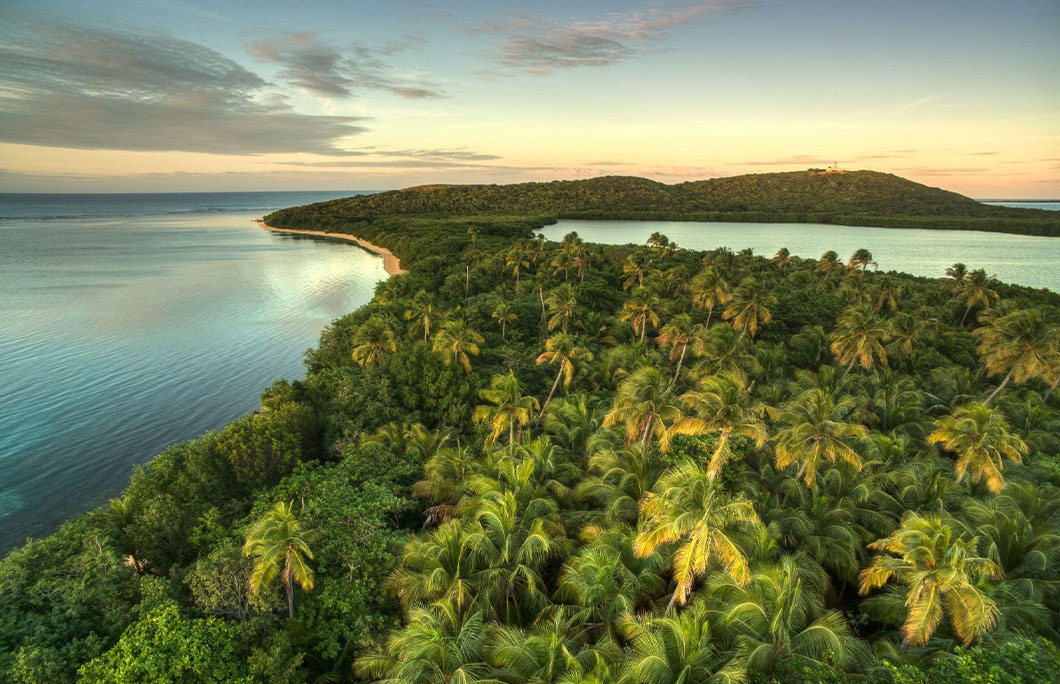 ---
47. Nosy Be, Madagascar
One of Madagascar's most famous destinations, Nosy Be is a tiny island in the Indian Ocean. Home to a whole host of weird and wacky animals (including the world's smallest frog), it's particularly popular with wildlife enthusiasts. Hell-Ville is its busy, bustling town, where you'll find a wide range of brilliant bars, music and restaurants too.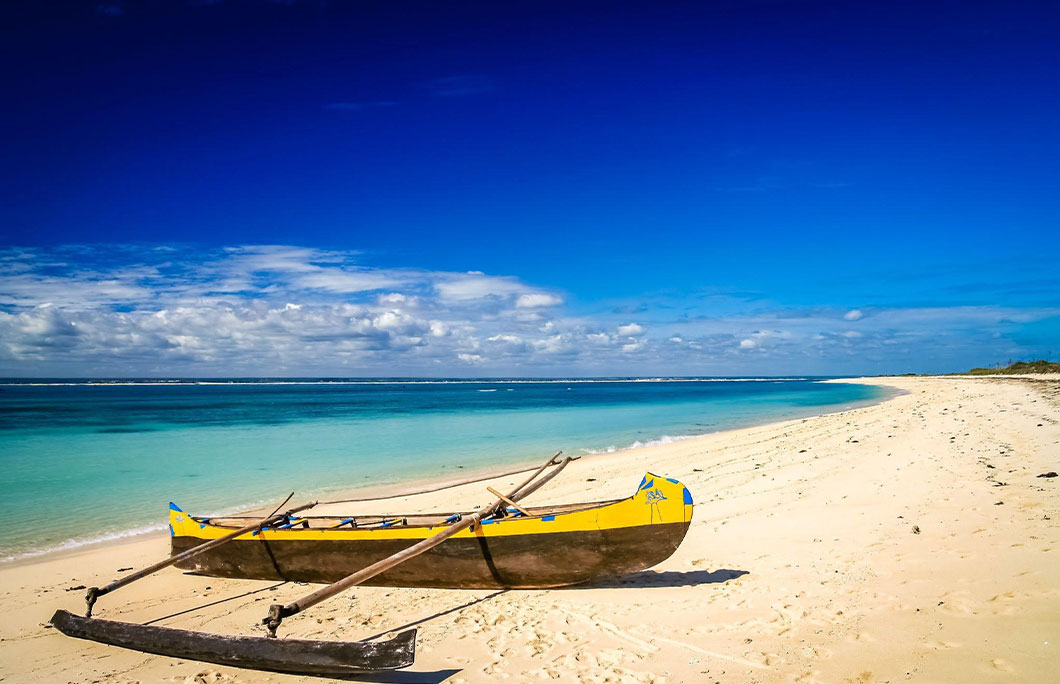 ---
46. Isla Perro, San Blas, Panama
With more than 1,000 islands floating off its mainland, Panama isn't exactly short on islands but the San Blas Islands are probably its best looking. Isla Perro, or Dog Island, is one of the collection's most famous islands, thanks to its crystal clear waters, epic shipwrecks and talc-soft white sands. It's the stuff of all your castaway fantasies. You can spend the night on the island at one of 30 camping and glamping sites too.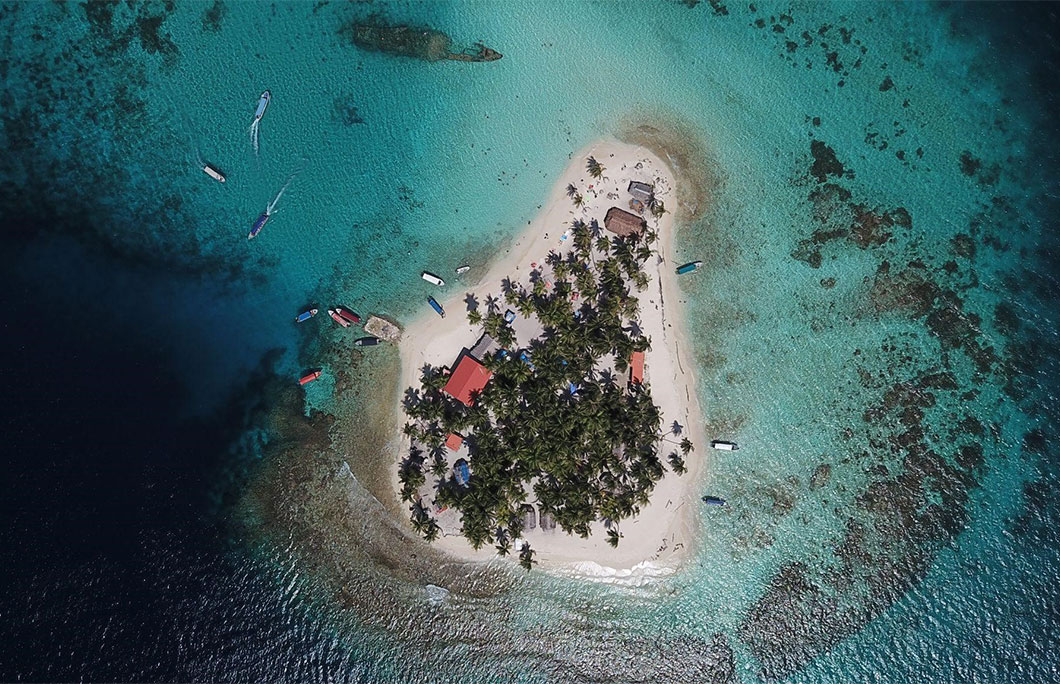 ---
45. Siargo, Philippines
For a really remote getaway, Siargo in the Philippines is an excellent choice. You'll need to hop on multiple transfers to reach this tiny tear-shaped island, but it's well worth the extra effort. Think shallow emerald waters, towering palm trees and wildlife-rich mangroves. The beaches really are as pretty as they come.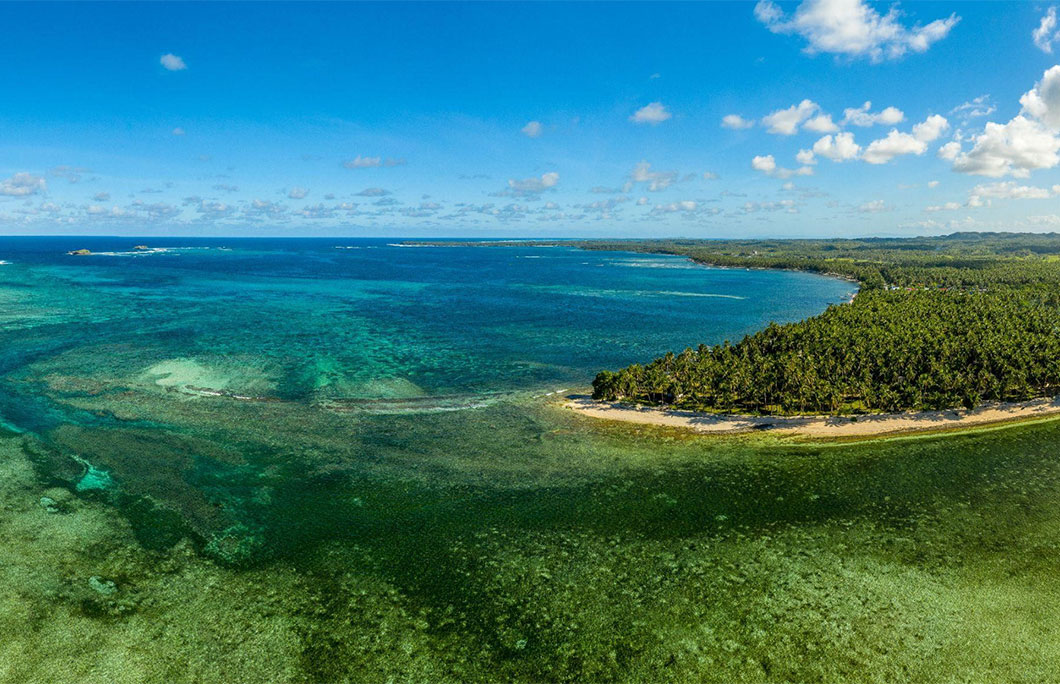 ---
44. Formentera, Spain
Boho Formentera has long been overshadowed by its party-loving big sister, Ibiza. But this beautiful Balearic island has an awful lot to say for itself, from its unbelievably turquoise waters to its lovely, laid-back restaurants. Unlike Ibiza, hotel numbers are restricted here which means it never gets too crowded either. This is bare-foot living at its best.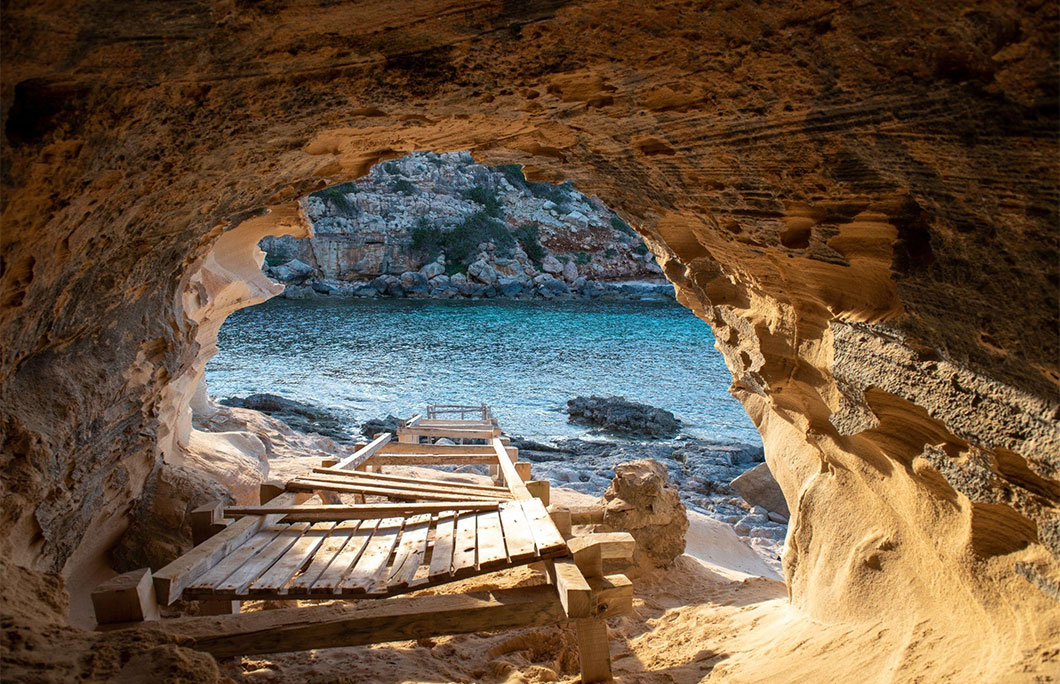 ---
43. Côn So'n, Vietnam
Côn Sơn, also known as Côn Lôn, is the largest island on a 16-island archipelago. Visitors can stay at the luxurious Six Senses Resort: it's just a 45-minute flight from Ho Chi Minh City but a world away from the everyday. The golden sand and blue sapphire sea make it one of the best islands in the world.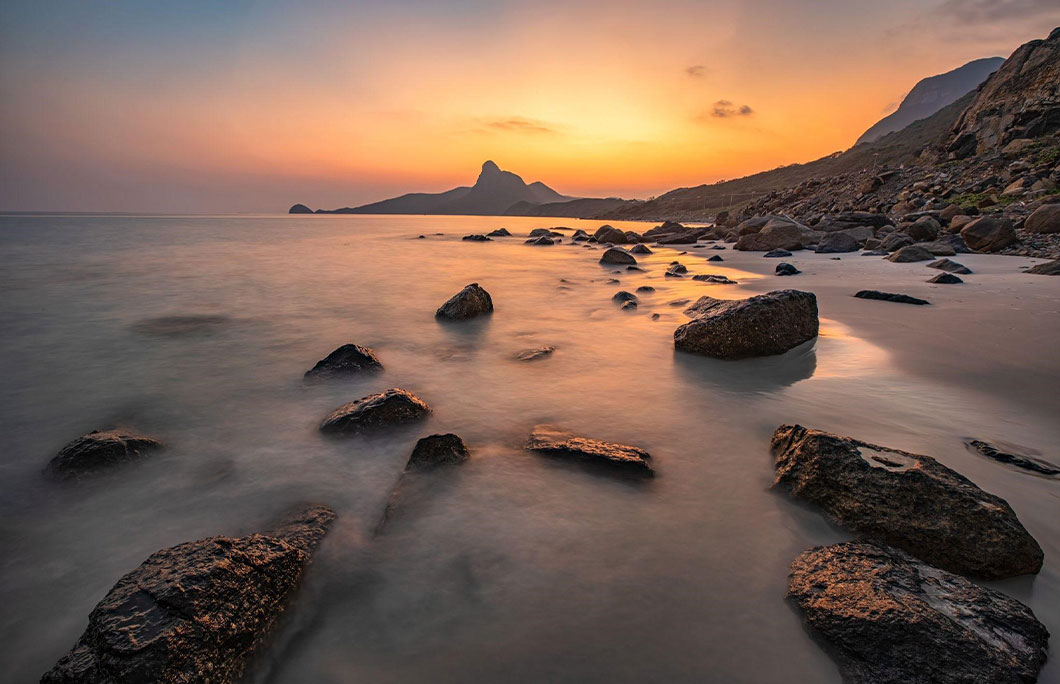 ---
42. Santorini, Greece
This whitewashed Cycladic island is the most well-known and oft-talked-about island in Greece. It's long been popular with honeymooners thanks to its spine-tingling views of blue-domed churches, sugar-cube houses and sparkling sea, but it's also popular with families and hikers. Most people hotfoot to Oia and Fira, two enchanting cobblestoned towns.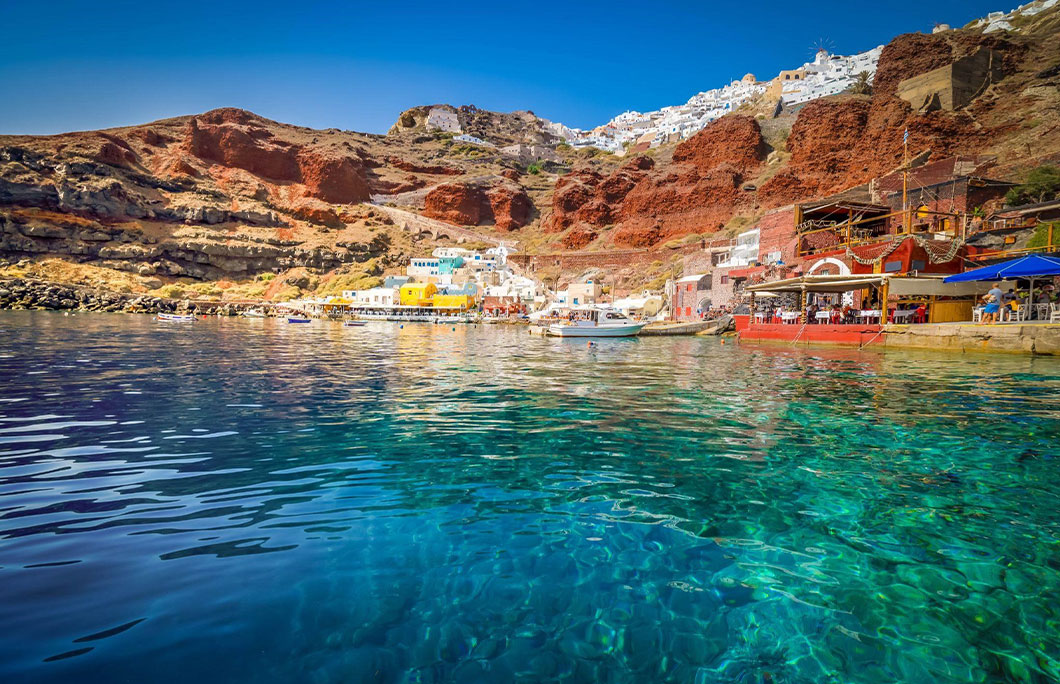 ---
41. Seychelles
Seychelles has gained a reputation for its ritzy resorts, but this irresistible island escape offers more than good hotels. Made up of a group of 115 islands in the bathwater-warm Indian Ocean, the islands are famous for their crystal-clear waters, pristine green hills and unique biodiversity. When you've tired of swimming alongside tropical fish and lazing on one of the best beaches in the world, the Morne Seychellois National Park offers acres of exceptional hiking terrain.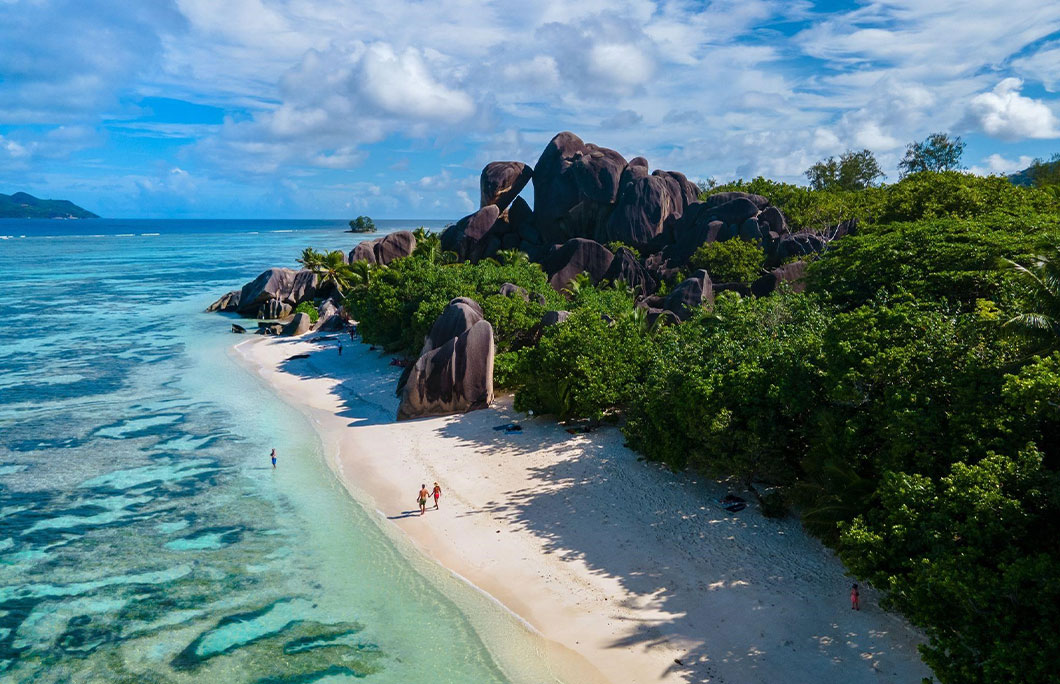 ---
40. Bali, Indonesia
Bali regularly ranks as one of the top islands in the world, and rightly so. This paradise island has something for everyone – terraced rice fields, pristine beaches, world-class surf spots and historical temples. Add in a buzzing food and drink scene and it's easy to see why Bali is one of the best islands in the world for everyone from honeymooners to surfers.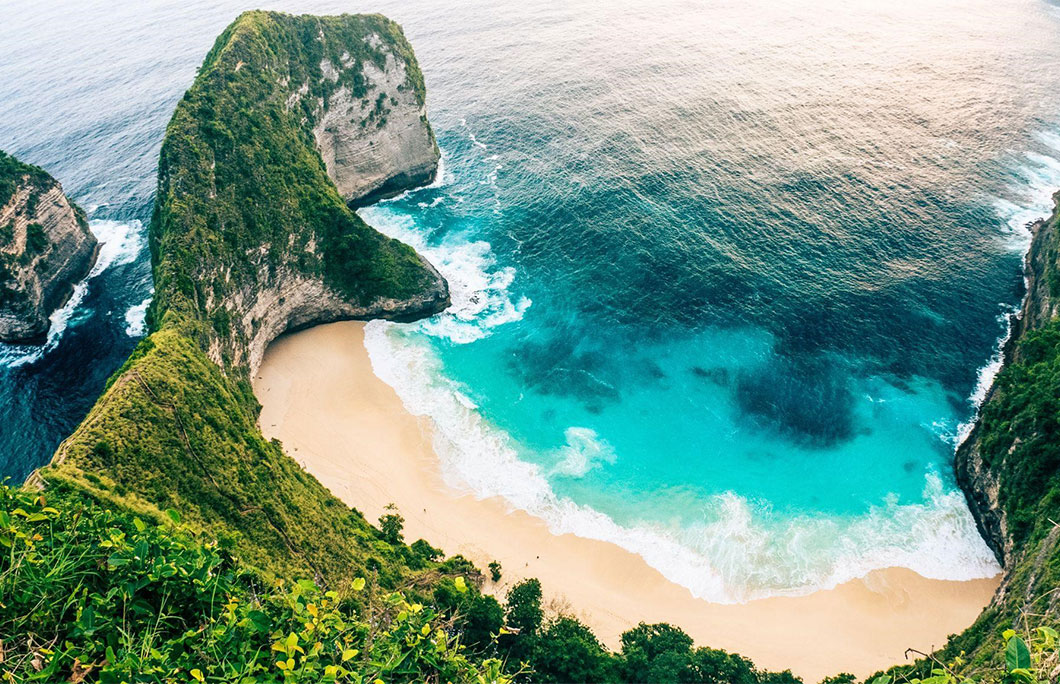 ---
39. The Maldives
The Maldives will give you a chance to live out all your desert-island fantasies in real life, thanks to its crystal clear lagoons, white-sand beaches and superb snorkelling. It's a top choice for honeymooners thanks to its romantic resorts but we think everyone deserves a trip here – particularly since 80% of the country could become inhabitable by 2050 due to global warming.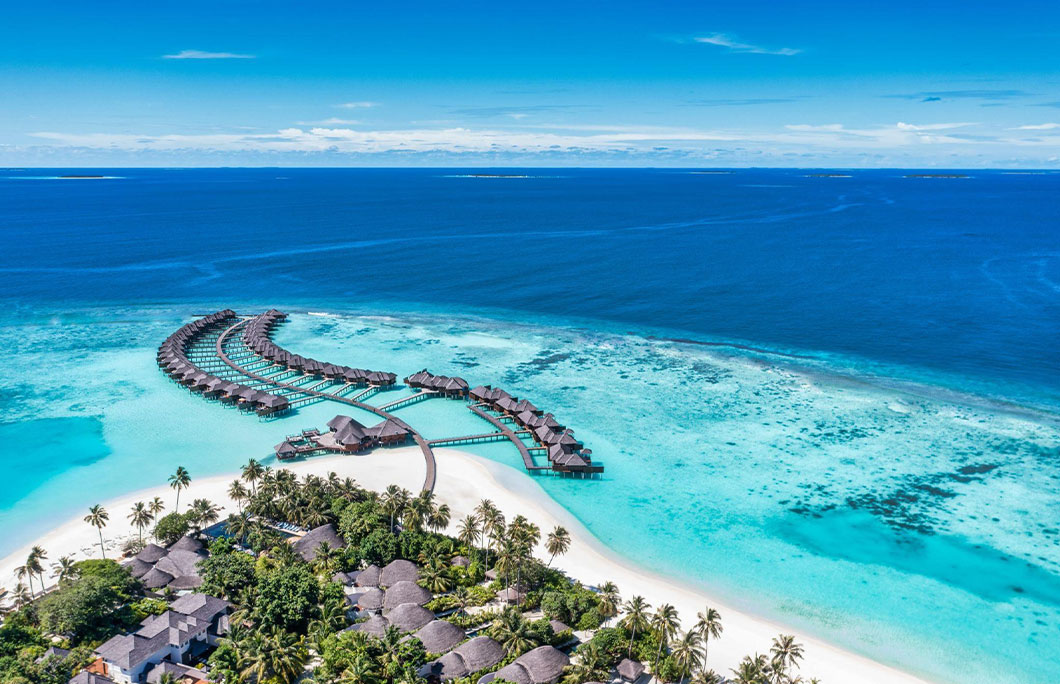 ---
38. Cebu, Philippines
Cebu is an island of sugar-white beaches, clear emerald waters, hot springs and jungle waterfalls. It's also one of the best places in the world to swim with whale sharks. For the best snorkelling and a jaw-dropping 2 km beach, head to Moalboal.
---
37. Bozcaada, Turkey
This secret Aegean paradise is beloved for its traditional tavernas, brilliant beaches and sprawling vineyards. Few international visitors get as far as this idyllic island, which means it's blissfully quiet in the summertime too. You'd never guess that it was from these beaches that the Achaeans launched the Trojan Horse either. There are dozens of charming pensions to check into too.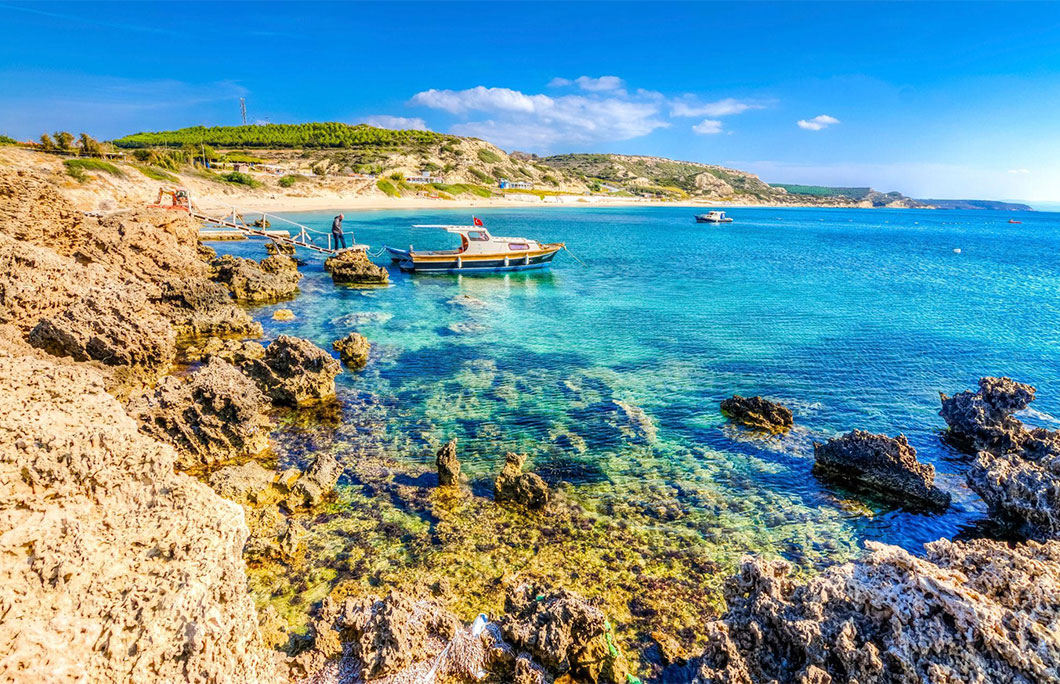 ---
36. Isles of Scilly, United Kingdom
England's most remote and most tropical island is full of surprises. Located 28 miles off the coast of Cornwall, this collection of islands offers crystal clear waters, talc-soft beaches, rolling vineyards and dramatic headlines covered with wildflowers. It also boasts a sub-tropical climate, making it one of the warmest places to retreat to in the country.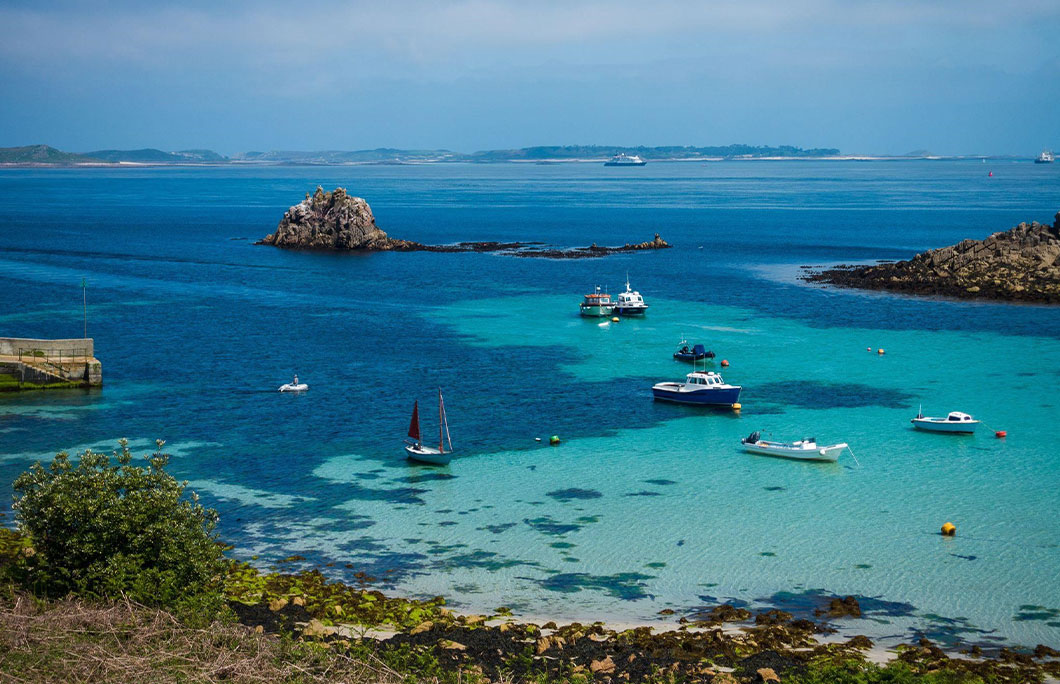 ---
35. Flatey, Iceland
Flaty is dotted with beautifully kept old houses,but just two families stay here throughout the winter.In a charming way, it feels morelike a movie set. And so it is. Many movies are set on the island, most notably The Honour of the House, which is based on a short story by Nobel Prize winner Halldór Laxness. Time literally stands still on this tranquil island.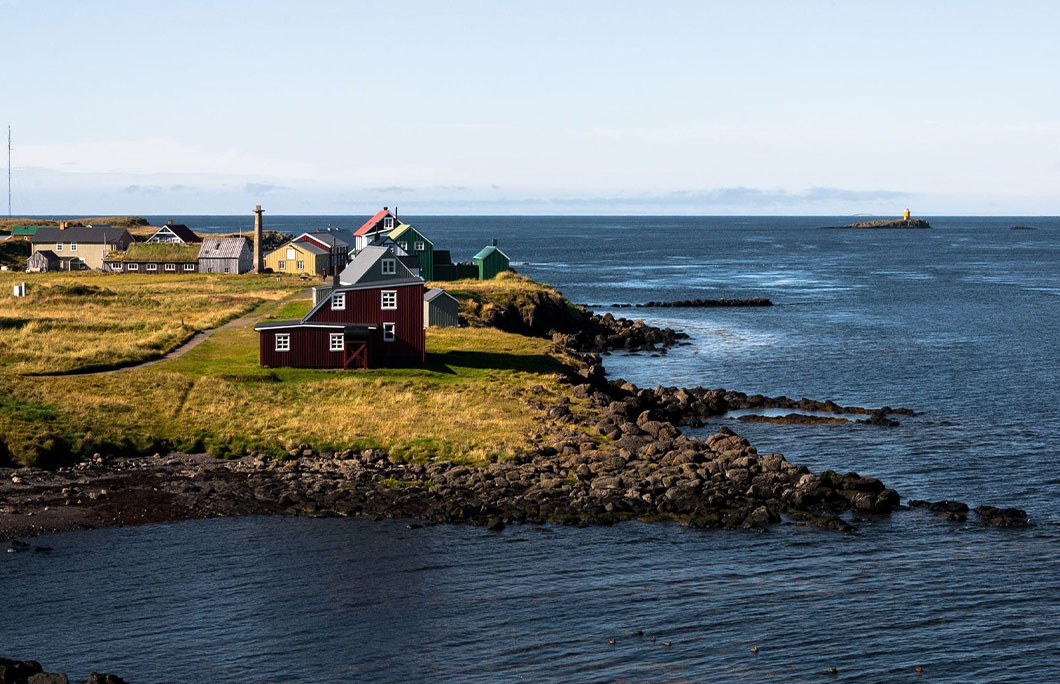 ---
34. Cayman Islands
It may be a tiny speck in the middle of the Caribbean sea, but the Cayman Islands are renowned all over the world for its coral sands and sparkling waters. This year, a whole string of hot new hotels have opened up along Seven Mile Beach and beyond, like the newly-rennovated Ritz-Carlton Grand Cayman and Vida Ocean Adventure Lodge. In the past year the art scene here has exploded too. Soak up some of its best at the National Gallery of the Cayman Island, the Kennedy Gallery and Davinoff's Concrete Sculpture Garden.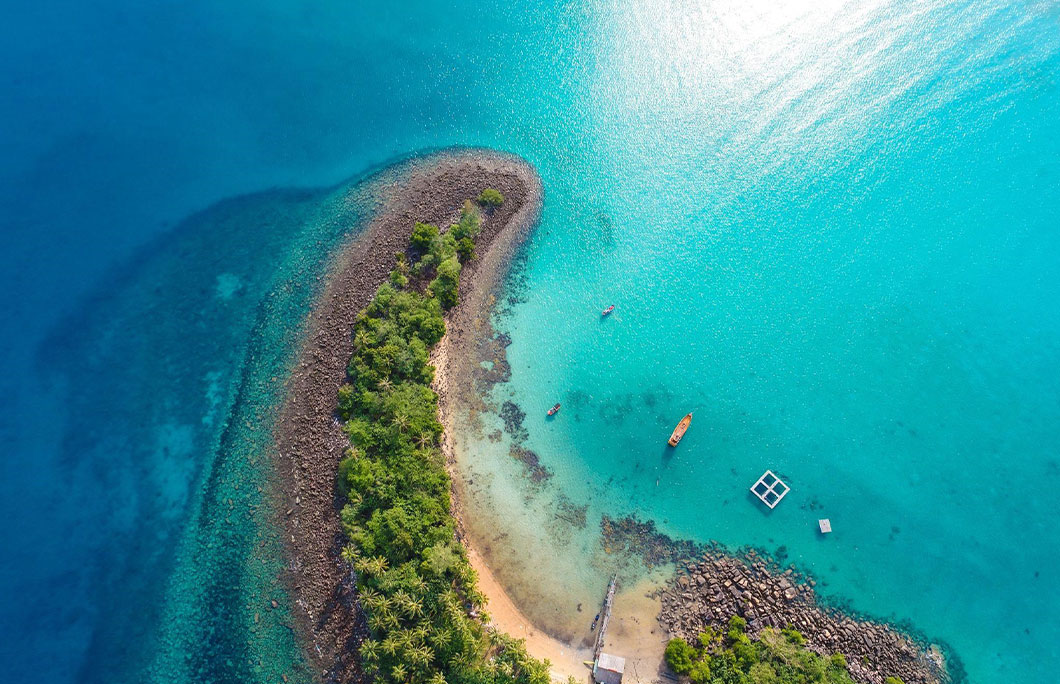 ---
33. Moreton Island, Australia
Set in Brisbane's backyard, just a 75-minute ferry ride from the city, Moreton Island is made entirely of sand – the third largest of its kind in the world. From snorkelling the Tangalooma wrecks to tobogganing down sand dunes at 40 km/ph, it's the ultimate island getaway for families. Plus, a friendly family of dolphins have visited the shores since the early 1990s, so guests at the resort can book feeding sessions too.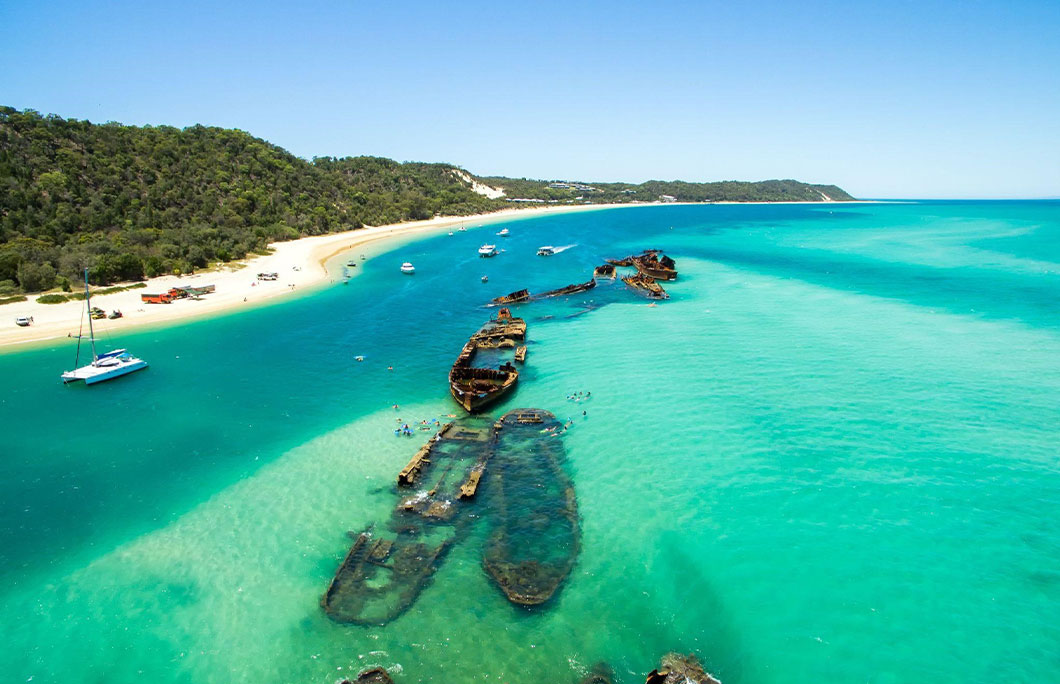 ---
32. Bornholm, Denmark
Denmark might not be the first place that springs to mind when it comes to idyllic islands, but that's all part of Bornholm's charm. Technically closer to Sweden, this picturesque island is a 30-minute flight or 2.5-hour drive from Copenhagen. Combining pristine beaches, picturesque fishing villages and a renowned culinary scene, it's the perfect place to while away a few days. Take to two wheels and explore its 200-km cycleways to really get under the skin of this lovely, laid-back island.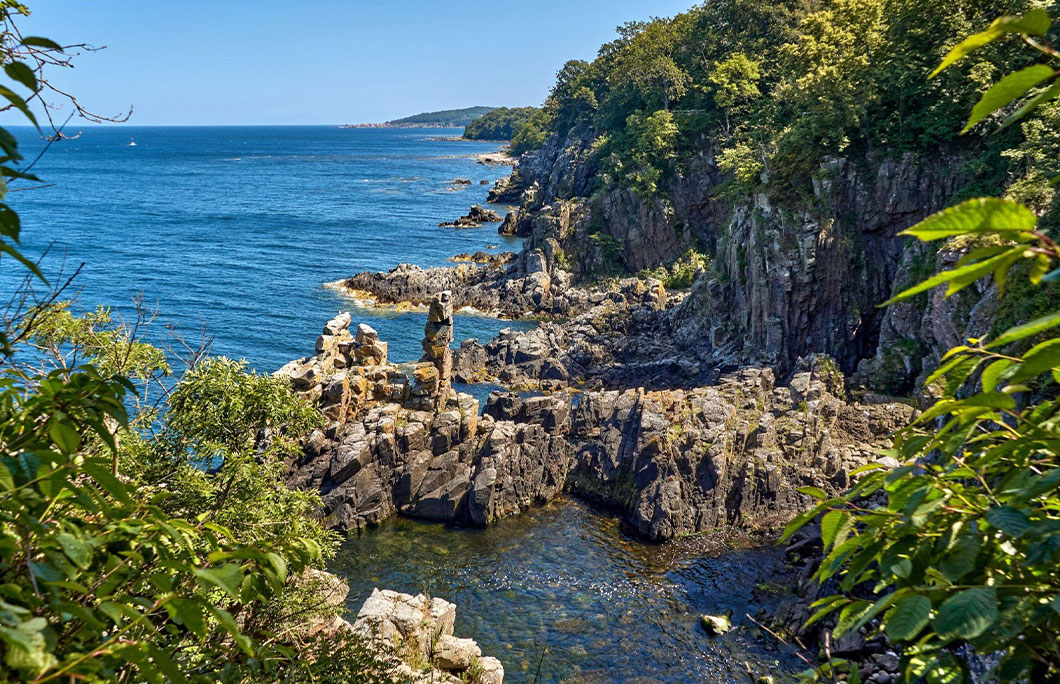 ---
31. Manitoulin Island, Canada
The world's largest freshwater island, Manitoulin Island floats off the northern edge of Lake Huron in northeastern Ontario. What's more, it encompasses more than 100 inland lakes, many of them featuring their own islands. It's also known as "Spirit Island" in Algonquian – and anyone who visits will agree that it has its own magic. It also boasts epic hiking and biking terrain, as well as diverse flora, fauna and wildlife.
---
30. Madeira, Portugal
For years, Madeira was the destination of choice for retirees, but these days it's drawing younger crowds for its lively towns, beautiful beaches and epic hiking trails. It's even home to its own island chain – The Desertas Islands – known as the Galapagos of Europe. As well as jaw-dropping beaches, it's home to a colony of Mediterranean monk seals, which can reach three metres long and 300 kg in weight. It's also home to one of the top 15 beaches in the world, Porto Santo. The 9-km golden stretch of sand is famous for its rolling sand dunes and therapeutic hot sand therapy.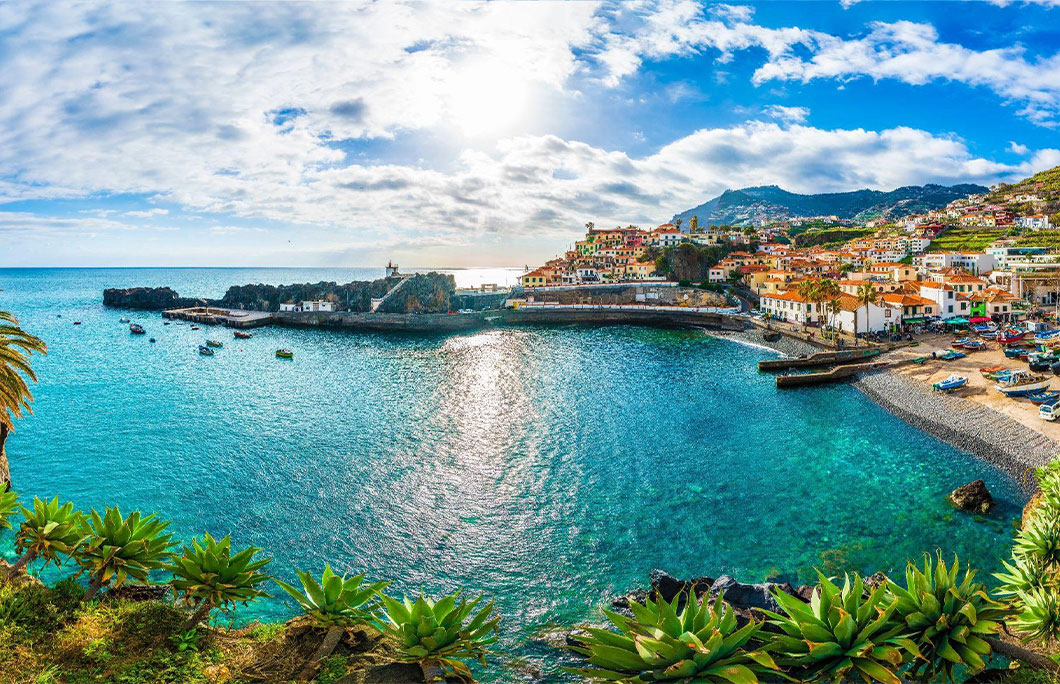 ---
29. Langkawi, Malaysia
Offering the ultimate escape from the country's frenetic cities, Langkawi is the northernmost and, possibly, most beautiful island. The island is teeming with weird and wonderful wildlife in its fauna-filled mangroves and ancient rainforests, as well as the surrounding coral gardens. There's no shortage of plush resorts either.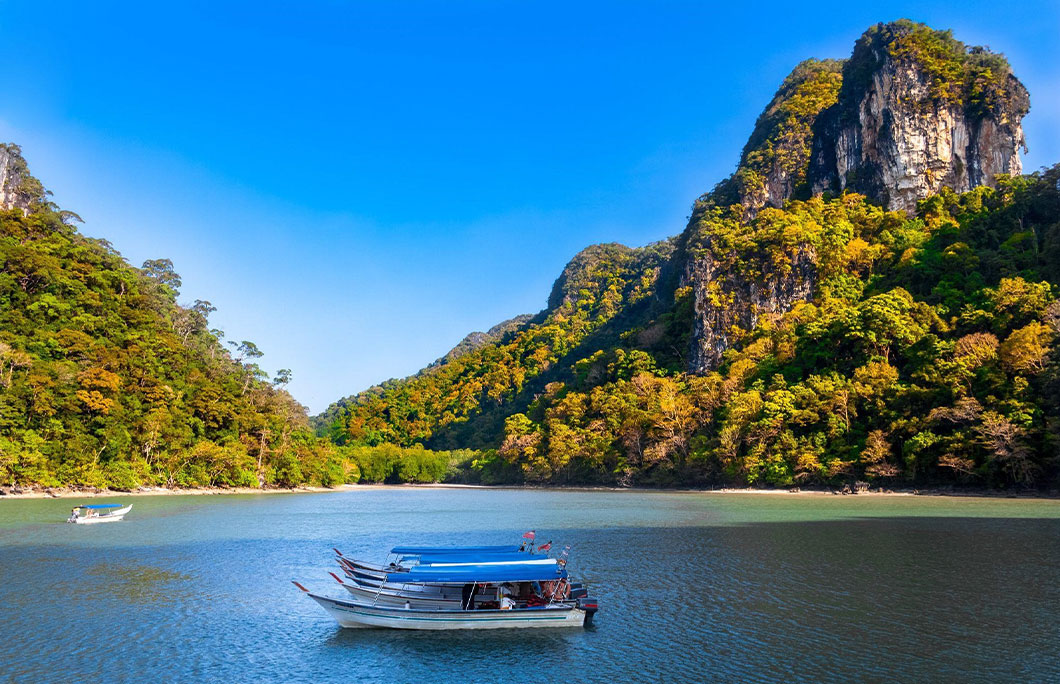 ---
28. Kangaroo Island, Australia
Kangaroo Island might only be minutes (or 8 miles) away from mainland Australia, but it feels a million miles away. But remember, nature is king here. Head to the Flinders Chase National Park to get close to the elusive platypus or Seal Bay Conservation Park to sit alongside playful sea lions. The island is also well-known for its local produce and no trip would be complete without a handful of just-caught oysters washed down with a zesty sauvignon blanc.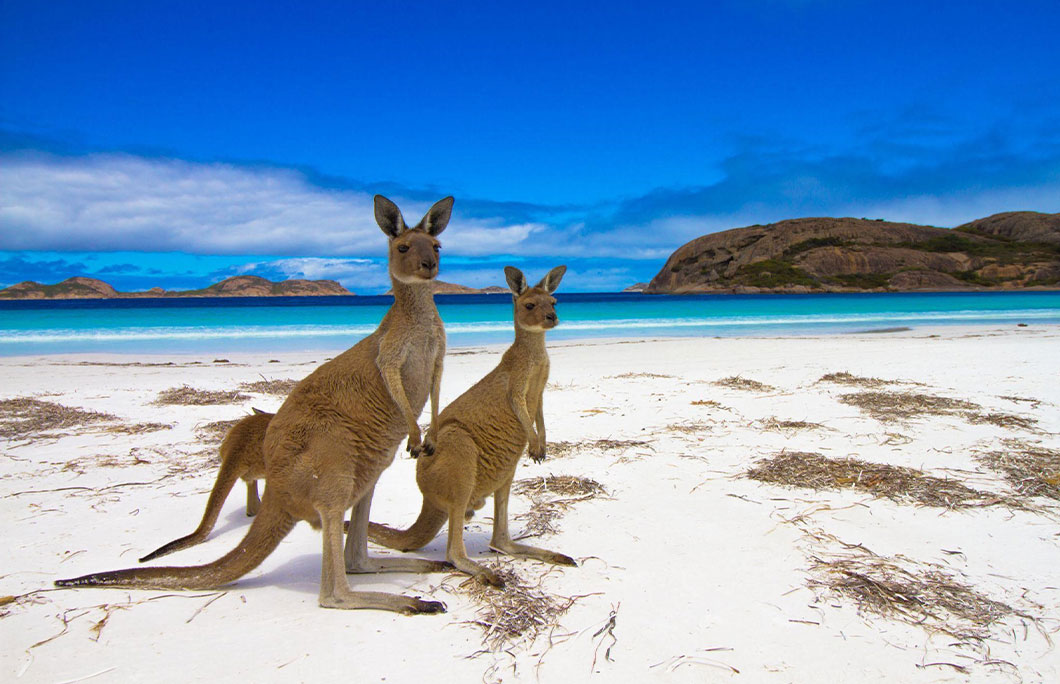 ---
27. Fernando de Noronha, Brazil
It's no secret that Brazilians love to beach, but if you're hoping to escape the crowds you'll want to head 220 miles off the country's northeastern coast to the archipelago of Fernando de Noronha. This UNSCO-protected island boasts crystal-clear water, miles of untouched beaches and dramatic peaks. It's a popular spot with giant sea turtles and spotted dolphins, which makes for some epic snorkelling too. Take note though, only 460 visitors are allowed on the island at any one time, so you'll need to book your trip well in advance.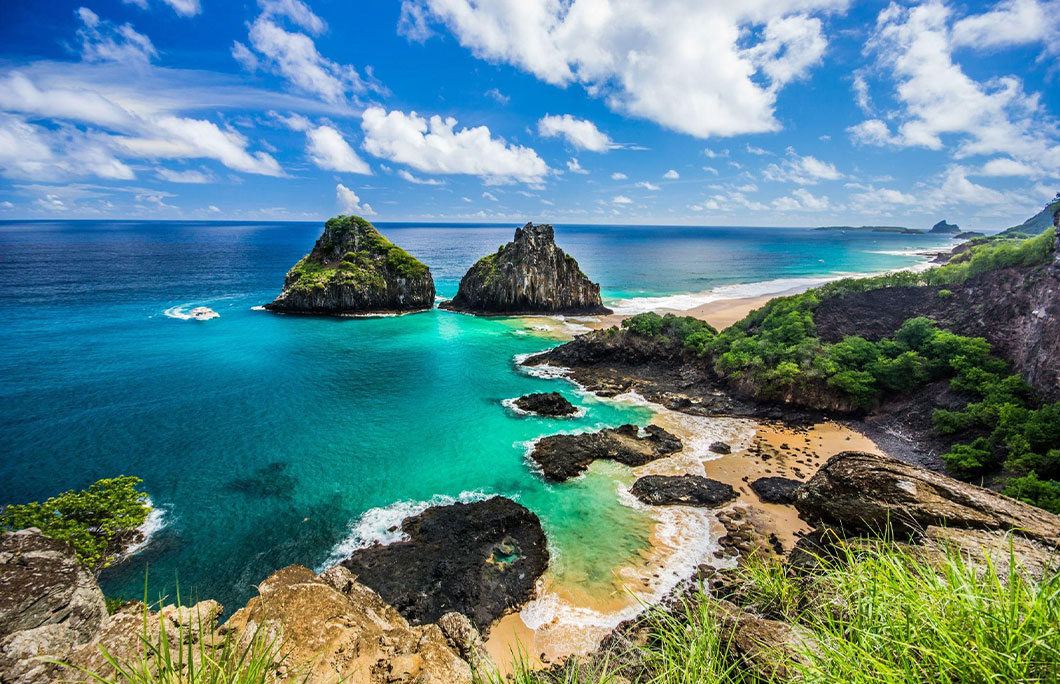 ---
26. Waiheke Island, New Zealand
This beautiful, bohemian island is famous for its good food, wine and art, but it's heartstoppingly beautiful too. The second-largest island in the Hauraki Gulf of New Zealand, it's just a 40-minute ferry ride from downtown Auckland, which makes it popular with city-dwellers too. The beaches are breathtaking too, boasting secret coves, calm waters and endless expanses of sugar-soft sand.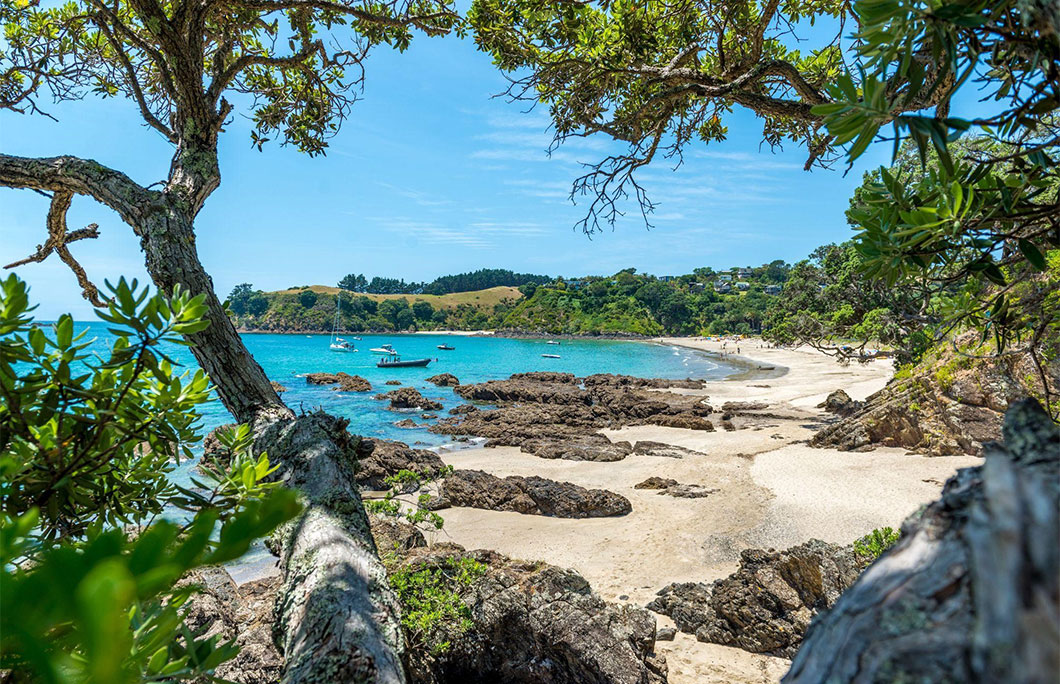 ---
25. Naoshima, Japan
Floating in the Seto Inland Sea, Naoshima offers everything you might expect from an island: sun, sandy beaches and lively restaurants, with one exception – it's crammed full of artwork. Visitors can be awed by Yayoi Kusama's giant polka-dotted pumpkins and Tadao Ando's huge stone monoliths, as well as a whole roster of galleries housing everything from Monet paintings to exhibitions dedicated to the human heart. It's one of the world's most unique destinations for art lovers and travellers looking for a one-of-a-kind island experience.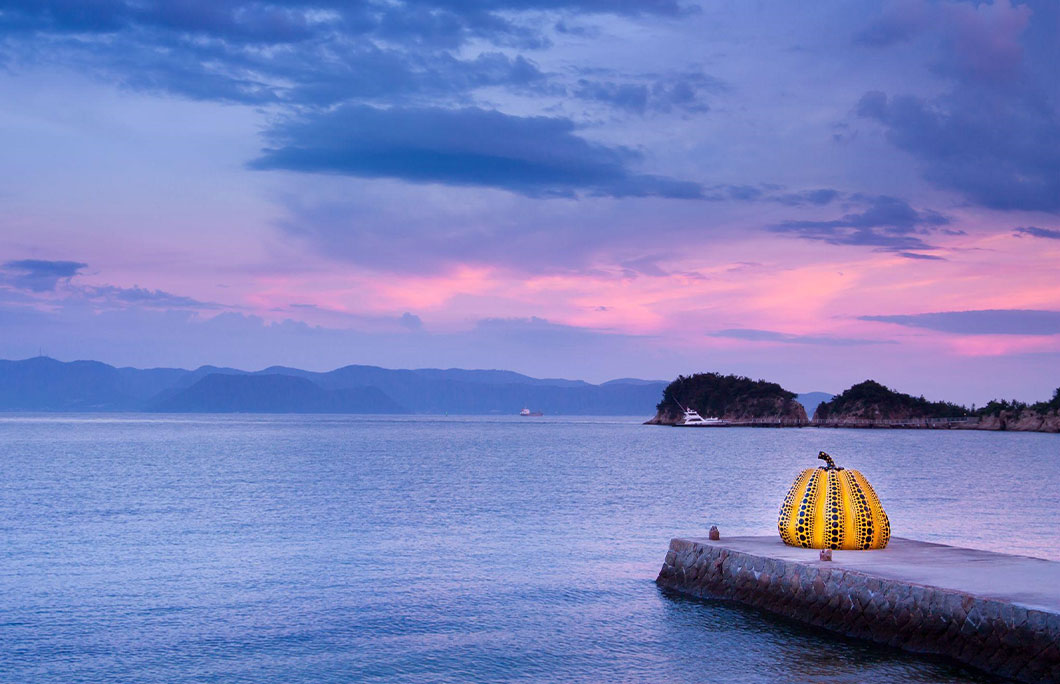 ---
24. Bled Island, Slovenia
It's fair to say Slovenia is having a bit of a moment. Ranked as one of the greenest destinations in the world, thousands of tourists are hot-footing here for hiking, biking and more. Lake Bled, which rises out of the country's most beloved lake like a magical mirage, is bewitching. Open daily, the tiny island is home to the Church of the Assumption, a tiny museum, Provost's House and the petna – an impressive gondola offering swapping views over the fairytale landscape.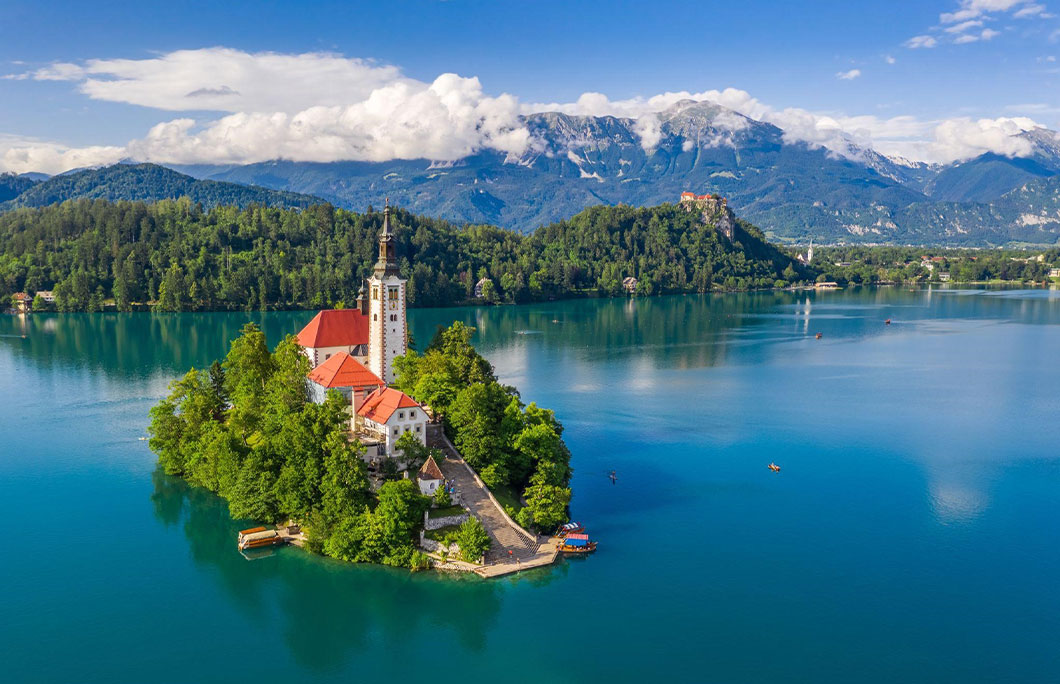 ---
23. Channel Islands, USA
The Channel Islands more than earn their nickname 'Galapagos of North America'. Floating just off the coast of Southern California, the string of islands is home to a spectacular variety of wildlife, including 150 species found nowhere else on Earth. The National Park Service works hard to preserve the natural character of the island, so you won't find any restaurants, hotels or even cars here. Magic.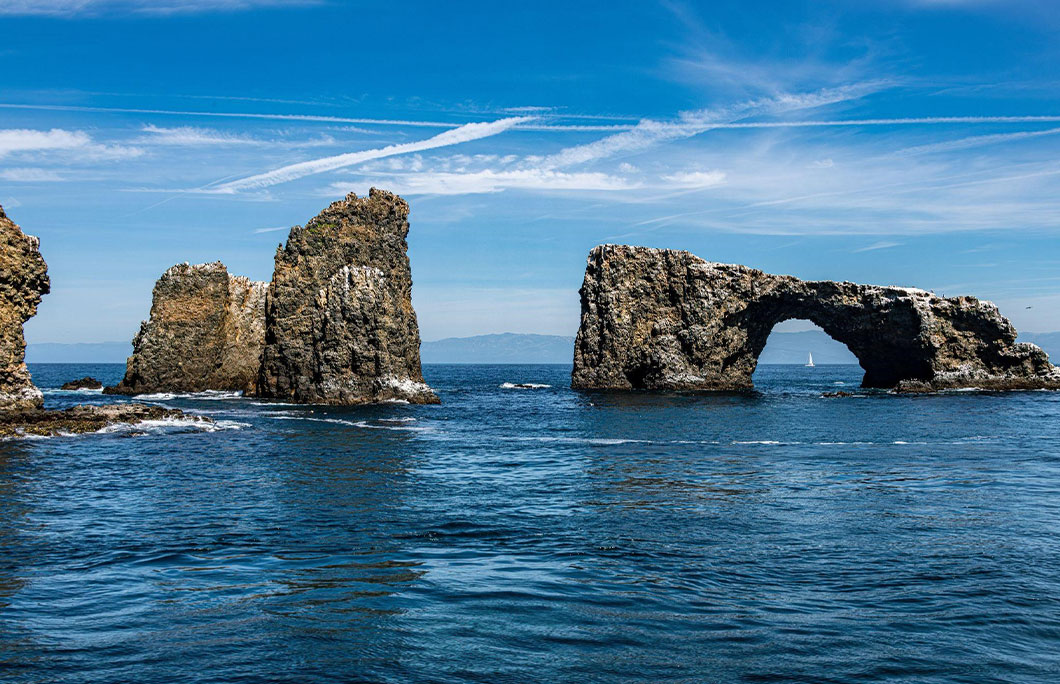 ---
22. Elba, Italy
Elba was once known as Napoleon's prison island, but it's since become an idyllic offshore break for some self-imposed exile. Floating between Tuscany and Corsica, beautiful beaches, superb snorkelling and cypress tree-lined alleyways beckon. For the best views as far as Corsica, hop on the chairlift all the way to the island's peak.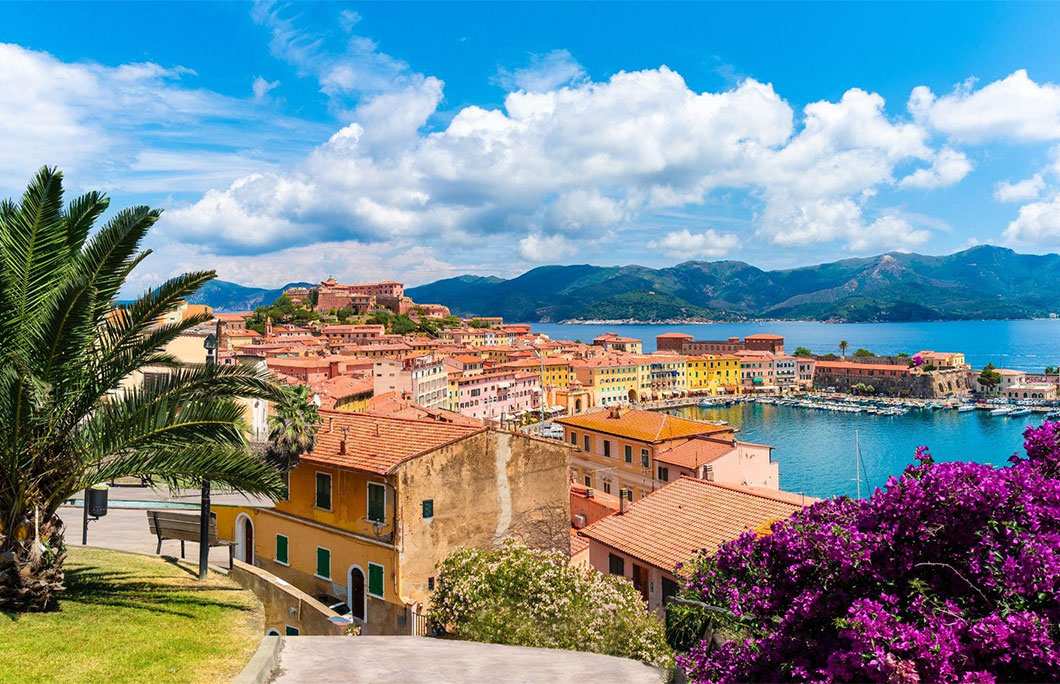 ---
21. Mauritius
Squeezed between a coral coastline and verdant green mountains, Mauritius is rich in cultural and natural diversity. While it might be small, there's plenty to keep visitors occupied too, from brilliant beaches to botanical gardens. It's not just popular with humans either; bottlenose dolphins, spinner dolphins, sperm whales and humpbacks all play in its surrounding waters.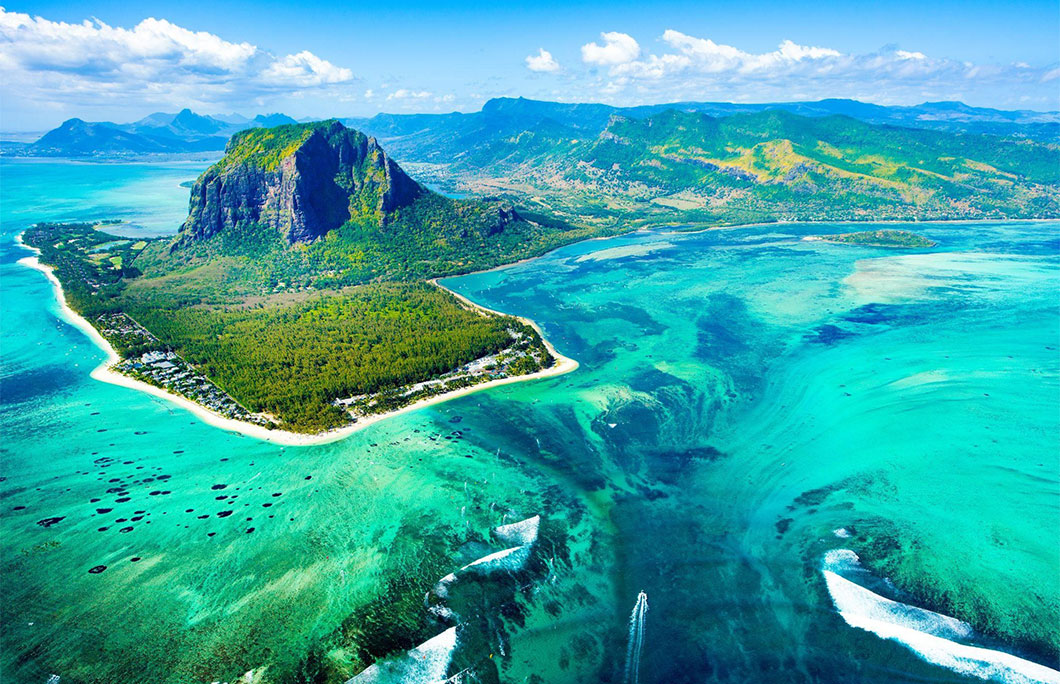 ---
20. Prince Edward Island
This postcard-perfect island just off the eastern coast of Canada has long drawn tourists thanks to its farm-to-table dining, funky vintage stores and artisanal studios and shops. It's also the fictional home of Anne of Green Gables. Now, there's even more reason to visit thanks to the opening of the Island Walk, a 435-mile trail that gently winds across farmlands, forests, beaches and charming small towns.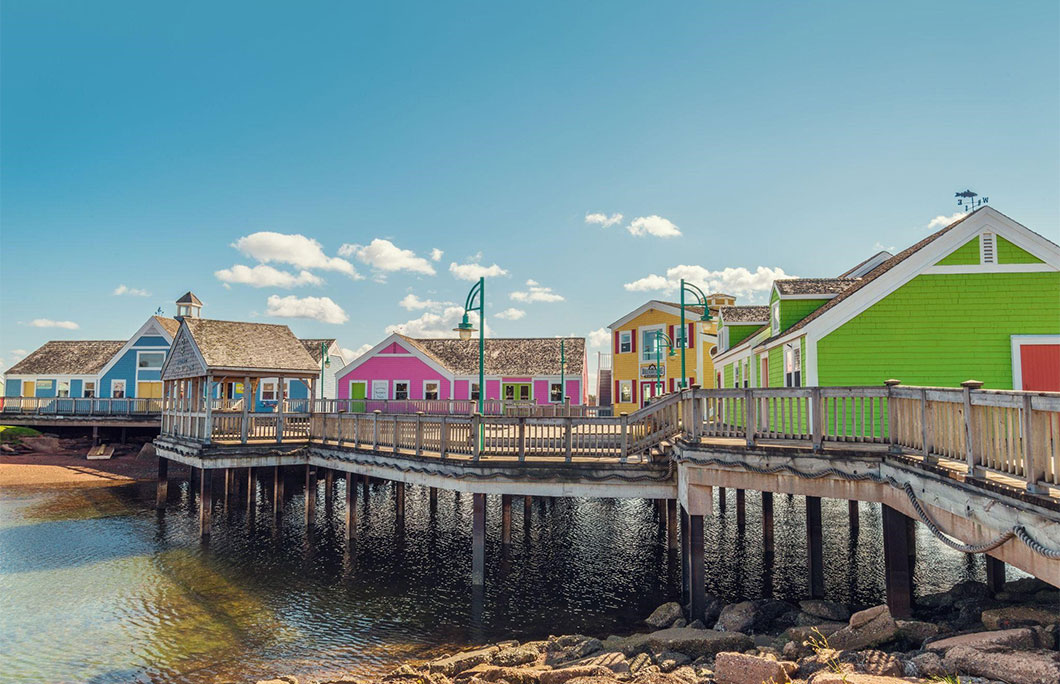 ---
19. Roatán, Honduras
The best-developed of the Bay Islands, Roatán is encircled by 31 miles of pristine, palm-fringed coastline and surrounded by the world's second-largest barrier reef. The sapphire waters are brimming with biodiversity and teeming with colourful fish, dolphins and West Indian manatees. It's more than a snorkellers paradise though. Head to the northeastern tip for Garifuna dance, music and food at weekly street parties. Or, for something a little more upmarket there's Azul, a new gourmet restaurant that's already making waves across the pond.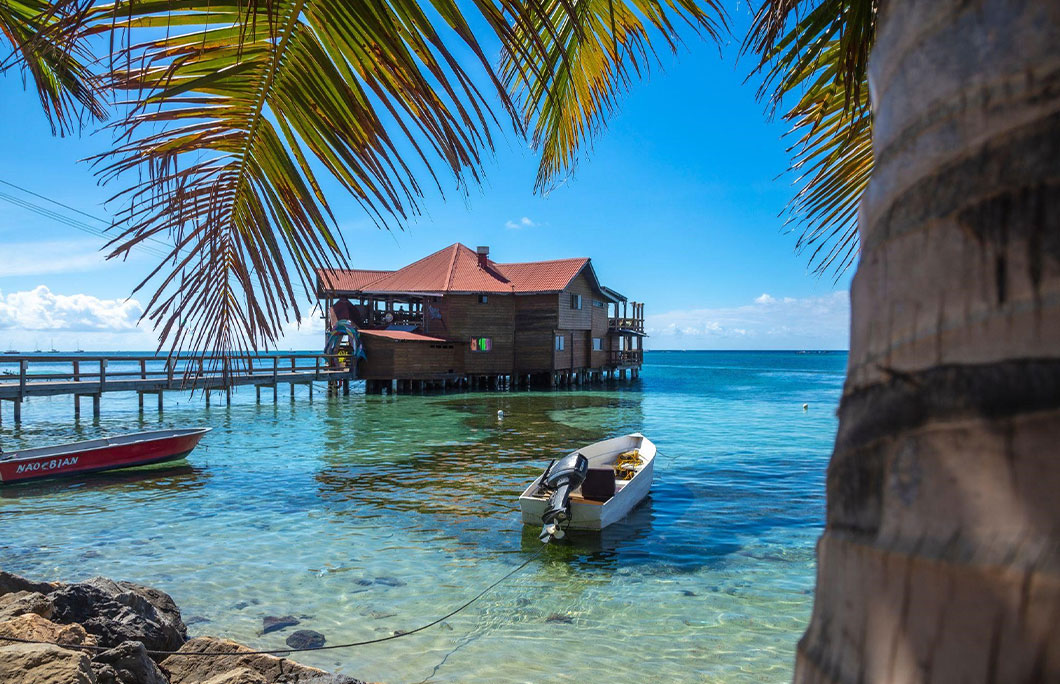 ---
18. Key West, Florida, USA
With its candy-coloured houses and world-class diving, Key West is a go-to getaway for Floridian beach lovers, even if it is technically closer to Cuba than Miami. As well as palm-tree-lined sandy stretches like Smathers Beach and wildlife-rich national parks, there are rum distilleries, literary museums and top-notch restaurants to explore too.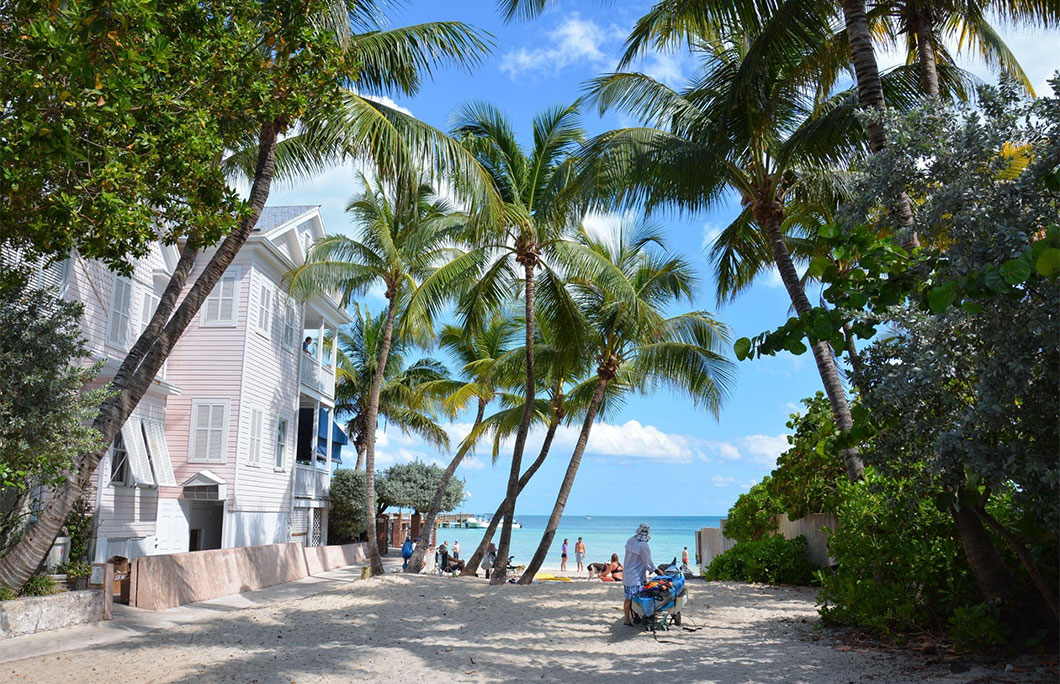 ---
17. Koh Rong, Cambodia
This tiny island offers the perfect antidote to days of temple touring around Siem Riep. The island's late-night raves might make it a popular spot for those seeking a more hedonistic holiday, but it's impossible not to relax with all those swaying palms and casuarina trees, soft white sands and bathwater-warm waters within touching distance. At night, the warm waters glow and sparkle with bio-luminescent plankton.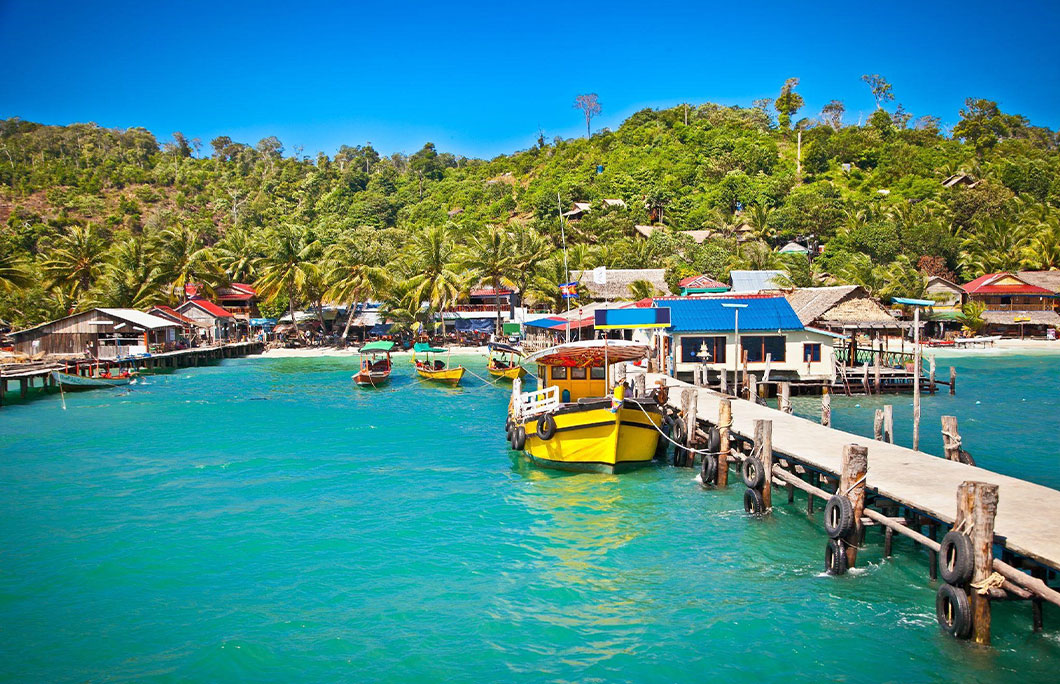 ---
16. Benguerra Island, Mozambique
One of the six islands that make up the Bazaruto Archipelago – nicknamed the Pearl of the Indian Ocean – Benguerra Island is a protected conservation area and national park off the eastern coast of Africa. It's the ultimate remote tropical getaway, complete with miles of pristine sandy beaches, sapphire waters and unspoiled coral reefs. The newly-opened Kisawa Sanctuary, an eco-resort right on the beachfront, offers the prime position for spotting the endangered manatee-like dugong, which sailors used to confuse for mermaids.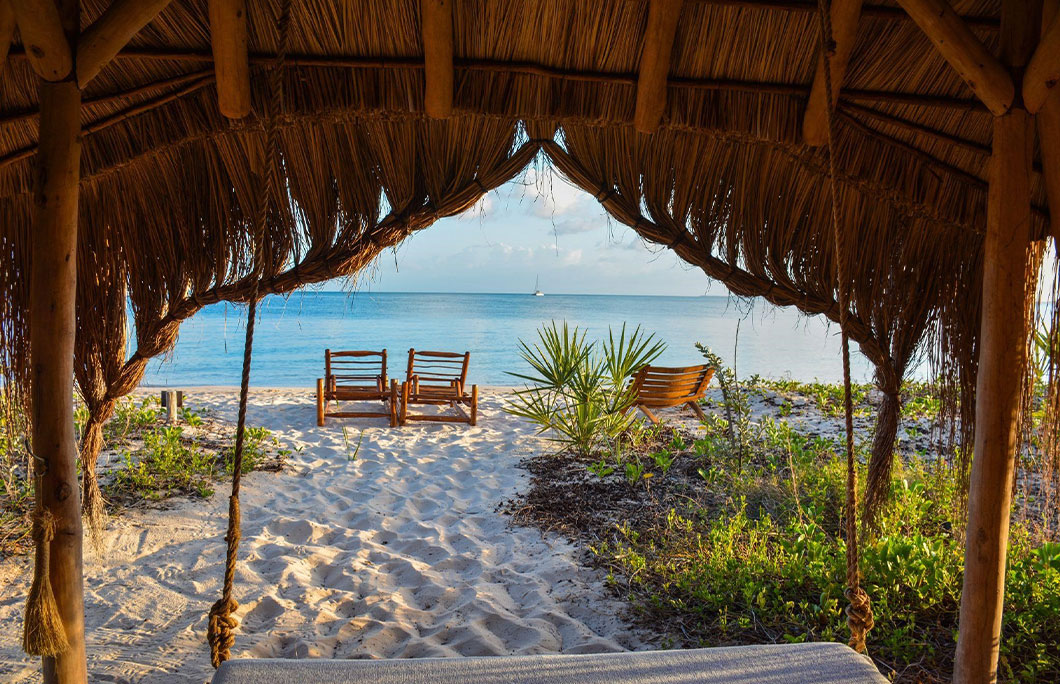 ---
15. Palau, Micronesia
The Republic of Palau might be small, but it's making a big impact when it comes to sustainability. Last year, it introduced the Ol'au Palau, a world-first initiative of gamifying responsible tourism, where travellers are offered exclusive experiences based on how they treat the environment and community, rather than how much they spend. Dip in crystal clear waters filled with more than 1300 species of fish, then stretch out in the sun on one of the island's many secluded beaches.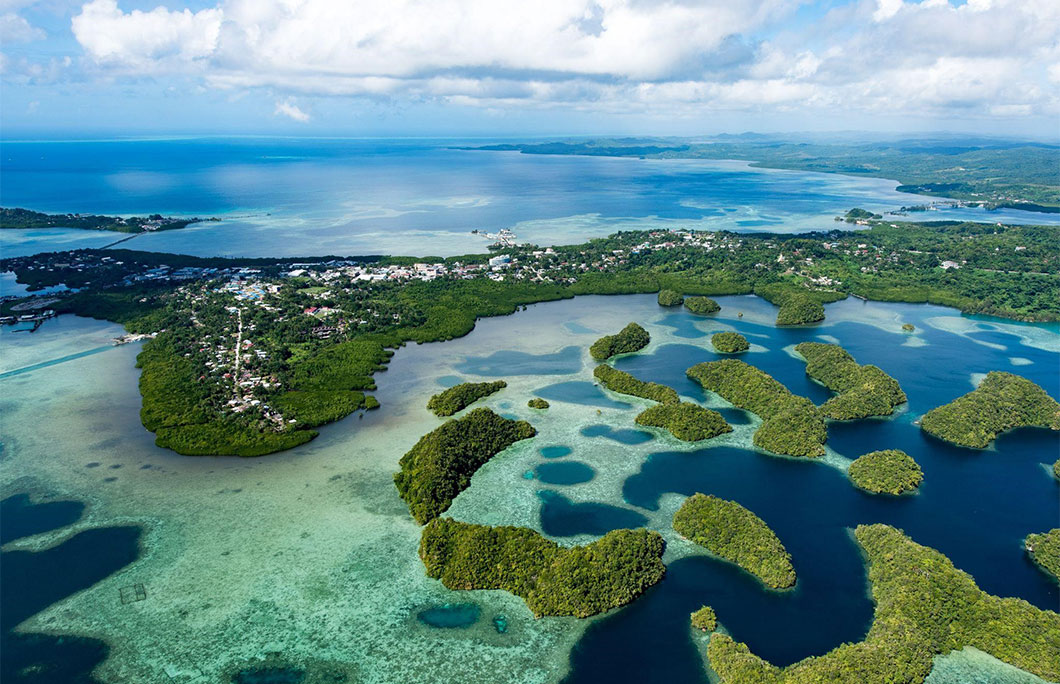 ---
14. La Palma, Canary Islands, Spain
Locally known as 'La Isla Bonita' (The Pretty Island), La Palma is the calmest of all the Canary Islands. Instead of high-rise hotels and busy beaches, you'll find pine-clad peaks, lush rainforest and verdant mountains. That's not to say there aren't any beaches here. In fact, the island boasts some of the best in the region – you'll just have them all to yourself.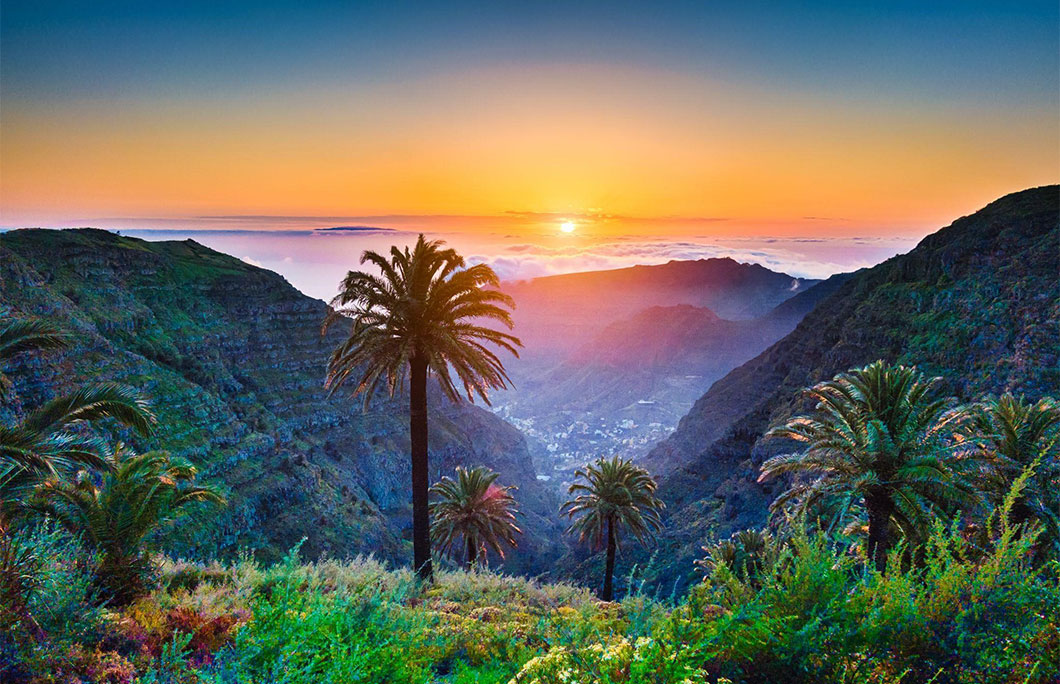 ---
13. Sri Lanka
Sri Lanka has been off the tourism radar for a few years now due to protests, economic crises and the pandemic, but its doors are now wide open. There are a thousand reasons to visit the beguiling island, not least its friendly people, flavourful food, endless beaches and timeless ruins. Loop around the island and you'll tick off tea plantations, elephant-filled wildlife parks, thousand-year-old ruins and endless strips of golden sand.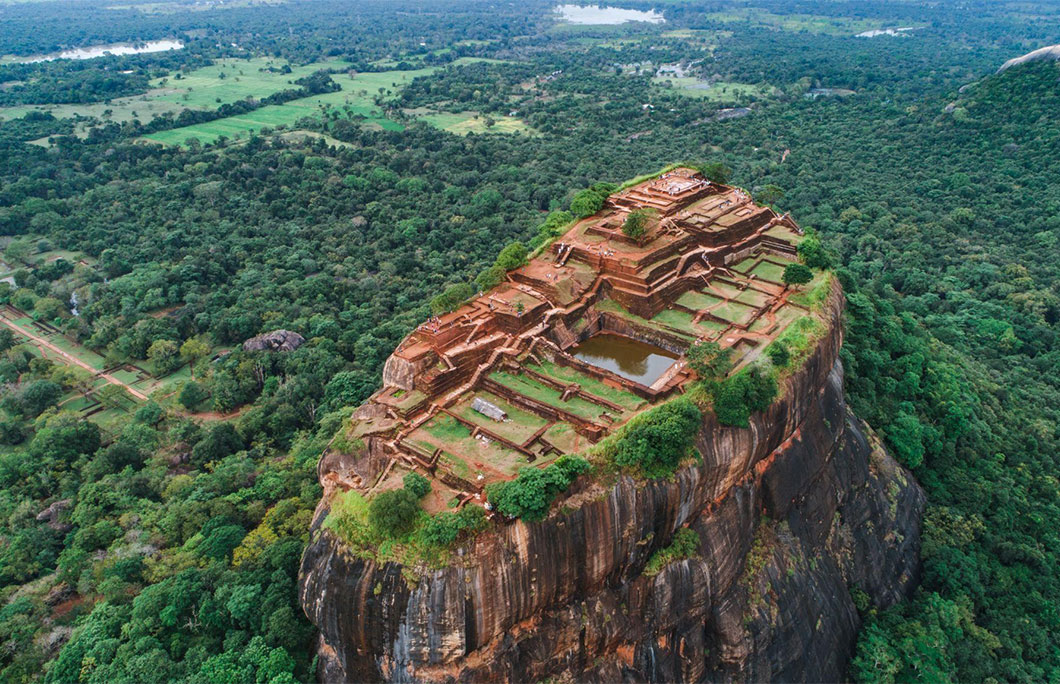 ---
12. São Jorge, the Azores Islands, Portugal
Those looking for outdoor adventure need look no further than the Azores Islands, a collection of nine islands floating halfway between Portugal and New York. São Jorge is one of the islands' four UNESCO biosphere reserves and is crammed full of wildlife. It's a haven for 28 whale and dolphin species too.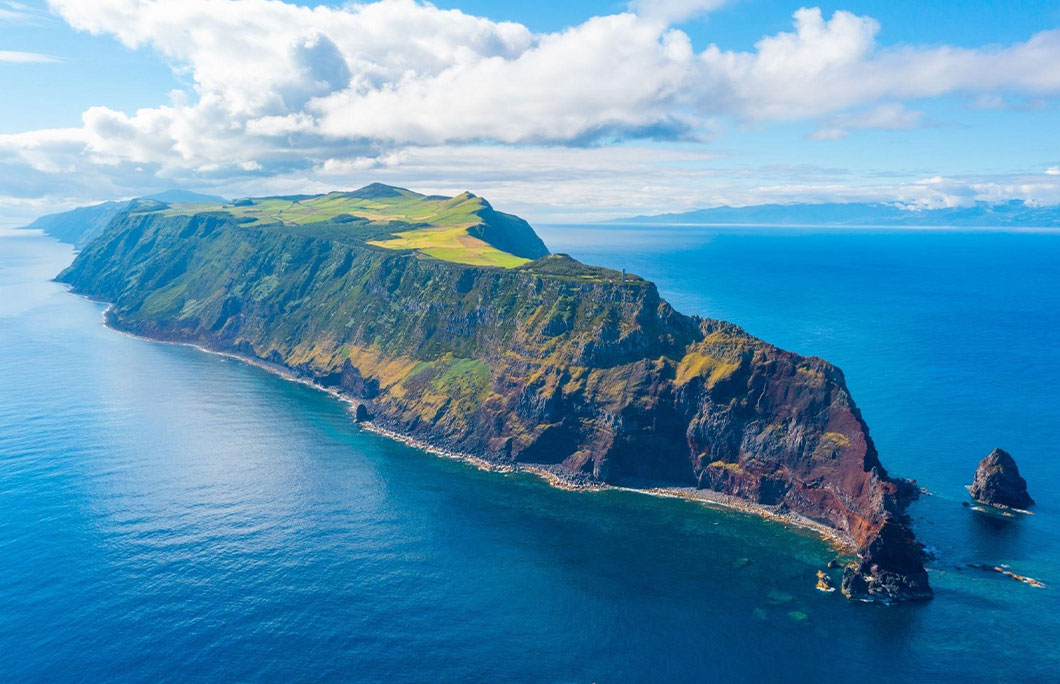 ---
11. Koh Mak, Thailand
A far cry from Thailand's notoriously overcrowded corners, Koh Mak is committed to developing its tourism infrastructure sustainably. That means working with nature and the local community, rather than exploiting it, by investing in recycling, renewable energy and prohibiting gas-guzzling vehicles. Little wonder, then, how it's managed to maintain its status as one of the most idyllic islands in the world. Think wildlife-rich waters, endless blonde beaches and swaying coconut-filled palms and you're halfway there.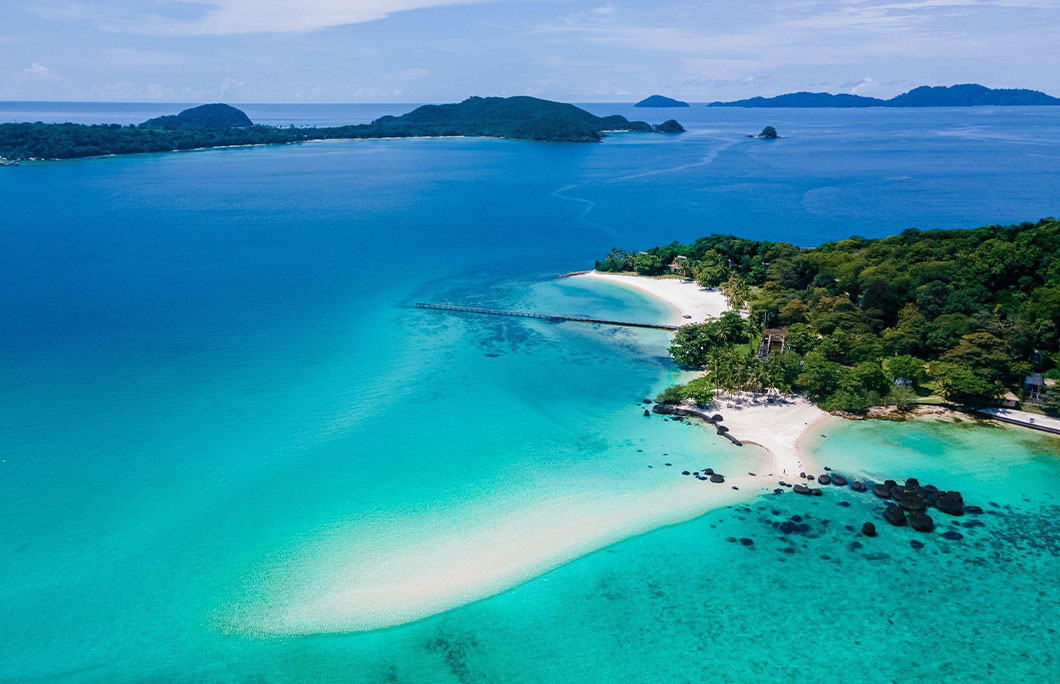 ---
10. Hvar, Croatia
Hvar might be one of Croatia's best-known and trendiest islands but that doesn't make it any less special. Between its cobbled alleys, cocktail bars and yacht-lined promenade it's easy to see why travellers hotfoot to Hvar Town, but beyond the capital, there are ancient hamlets, acres of vineyards and secluded beaches for those looking for something a little more low-key. Star-spotters should get extra excited: Jelsa was recently named the first International Dark Sky Community in Southern Europe.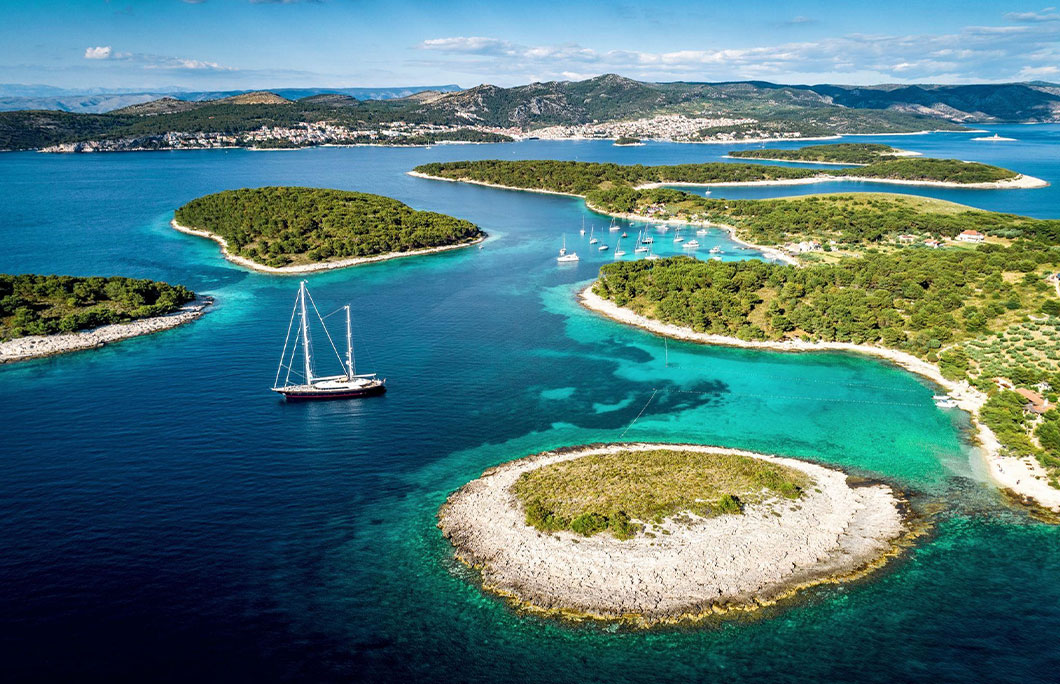 ---
9. Malta
With more than 300 days of sunshine a year, over 7,000 years of history and the ocean never more than a quarter of an hour away, Malta is of the Mediterranean's favourite islands. There's something for every type of traveller too, from rugged hills and underwater caves to lively historic towns and remote villages. Valletta was declared the European Capital of Culture in 2018 and since then the city has exploded with hotels, restaurants and renovated cultural sights.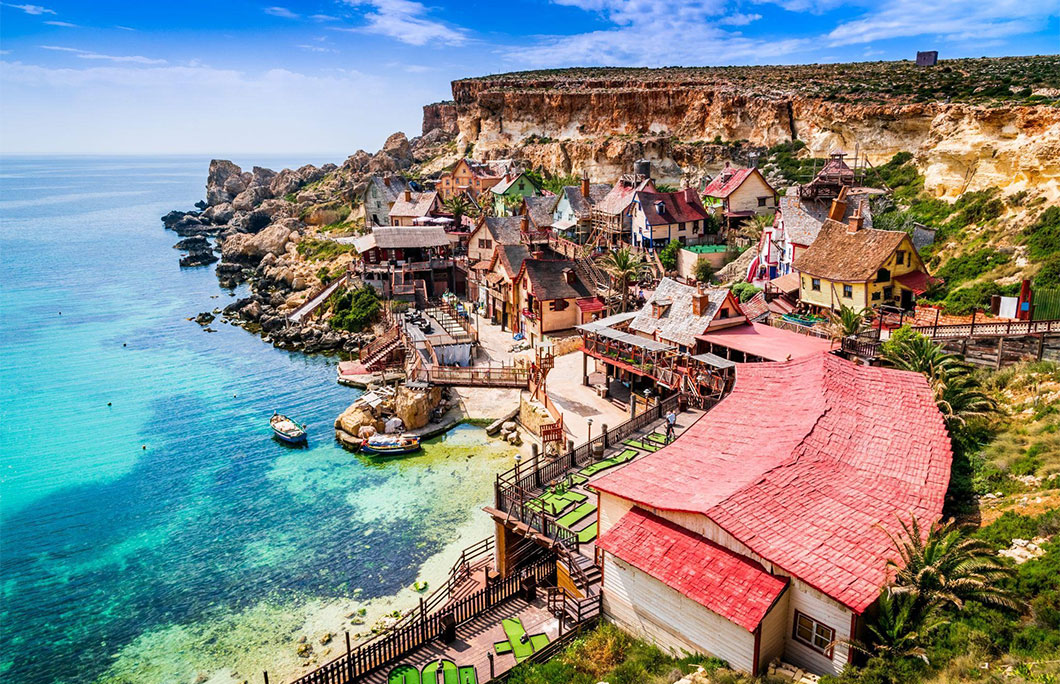 ---
8. Cocos Island, Costa Rica
From rainforests and protected parklands to cliff-diving and tropical beaches, Costa Rica is one of the hottest destinations to visit in 2023 but what about its islands? Remote Cocos Island, which is located 310 miles from the country's Pacific coast, is a cast-away paradise. Said to have inspired Treasure Island and Jurassic Park, the UNESCO World Heritage site is one of the world's most extraordinary diving destinations. The volcanic island is covered in evergreen forests and cascading waterfalls, while its waters are home to staggering marine life, including hammerheads and whitetip reef sharks.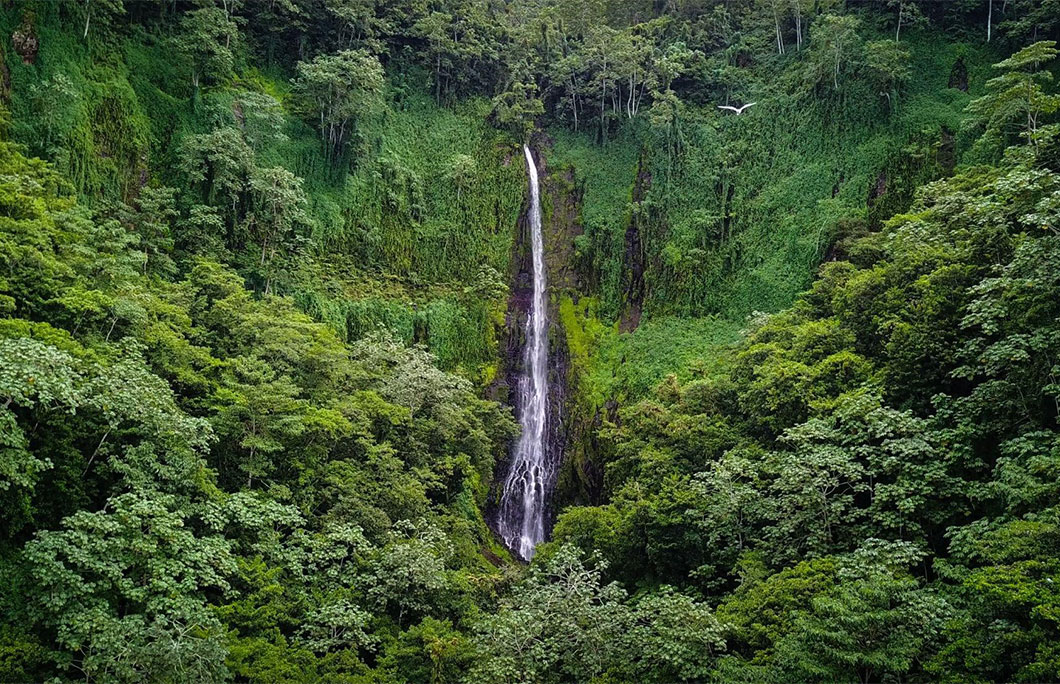 ---
7. Dominica
Dominica was already home to the Carribean's longest hiking trail – the Waitukubuli National Trail – but now it's home to the Caribbean's only sea-kayaking trail. Launched last year, the Waitukubilo Sea Trail is the ideal way to explore the island's pristine coastline, dramatic cliffs and hidden coves. A stay at the newly opened eco-resort Coulibri Ridge, with its purified rainwater infinity pools, solar-powered rooms and mountain views, is the perfect place to rest up afterwards.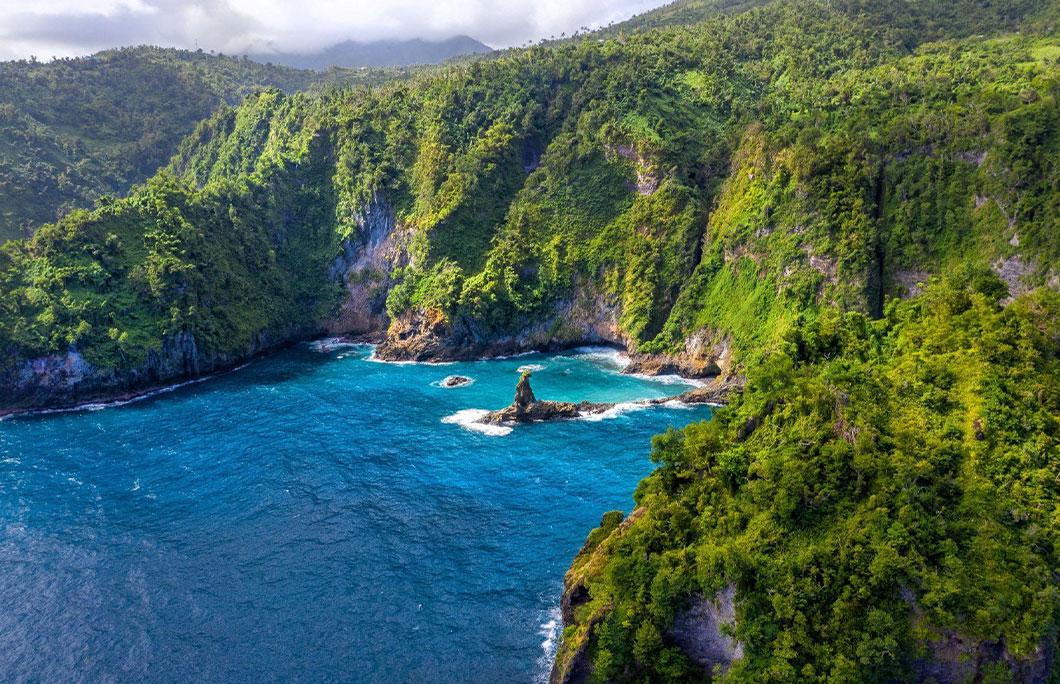 ---
6. Spetses, Greece
Greece isn't short of good-looking islands, but Spetses is something special. It's long been a playground for the Athenian elite, but in the last couple of years, Hollywood has taken notice too, using it as a location for major movie hits like The Lost Daughter and Glass Onion: A Knives Out Mystery. Little wonder why. This perfect, pint-sized island offers horse-drawn carriages, miles of sandy stretches and some of the country's best restaurants, just two hours from the colourful capital of Athens.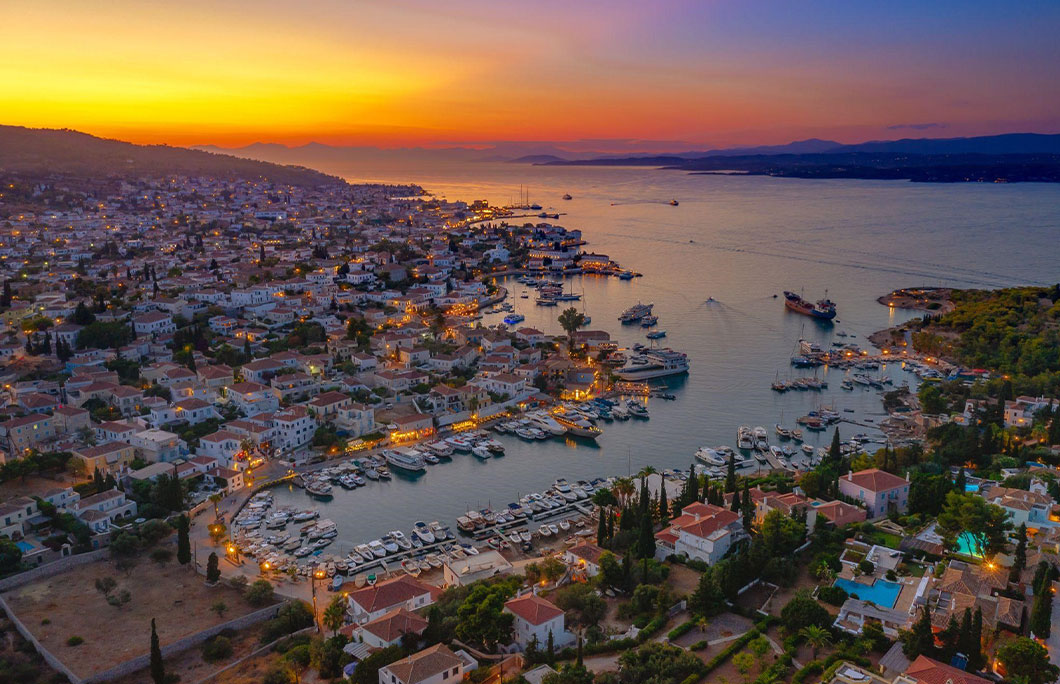 ---
5. The Galapagos, Ecuador
The Galapagos hardly needs an introduction. On land, visitors can get up close to 100-year-old giant tortoises, penguins and blue-footed boobies, while underwater there are adventures to be had with marine iguanas, sea lions and over 550 species of fish. Well, now there's another reason to visit this tropical paradise. Earlier this year, scientists discovered a whole new coral reef, plus the South American country expanded its marine reserve by a whopping 23,166 square miles last year. What are you waiting for?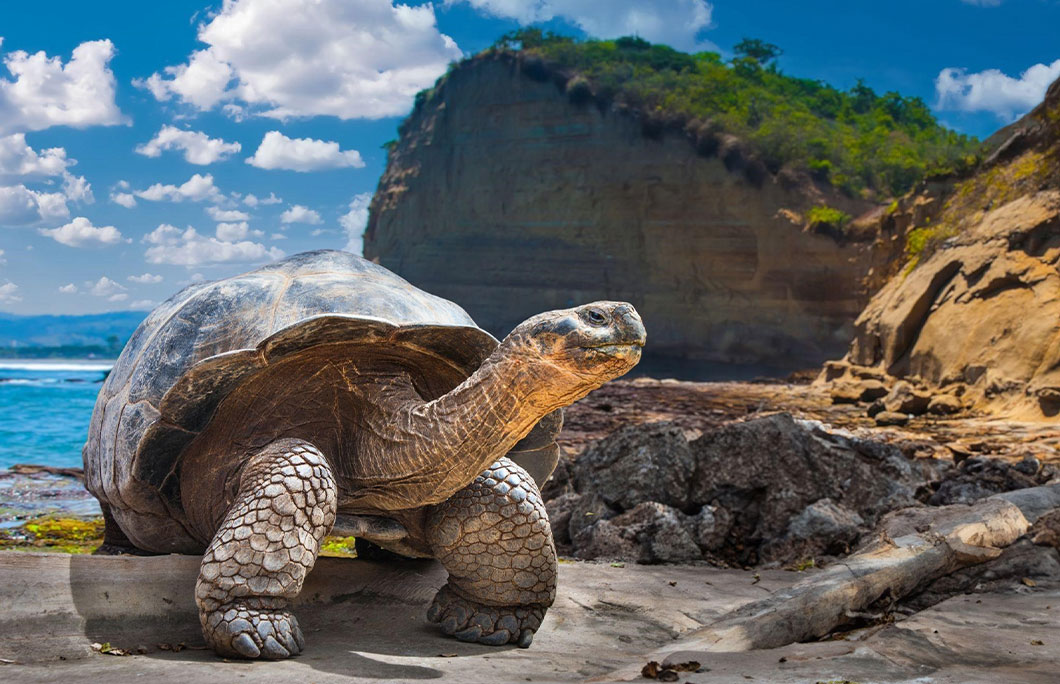 ---
4. Tahiti, French Polynesia
All eyes will be on the tiny town of Teahupo'o on the southwest coast of Tahiti as the surfing venue for the 2024 Paris Olympics, so you might want to try and squeeze in a trip to this idyllic escape beforehand. This island is about as dreamy as it gets, with endless stretches of white-pink sand beaches, colour coral atolls and hibiscus flower-filled towns.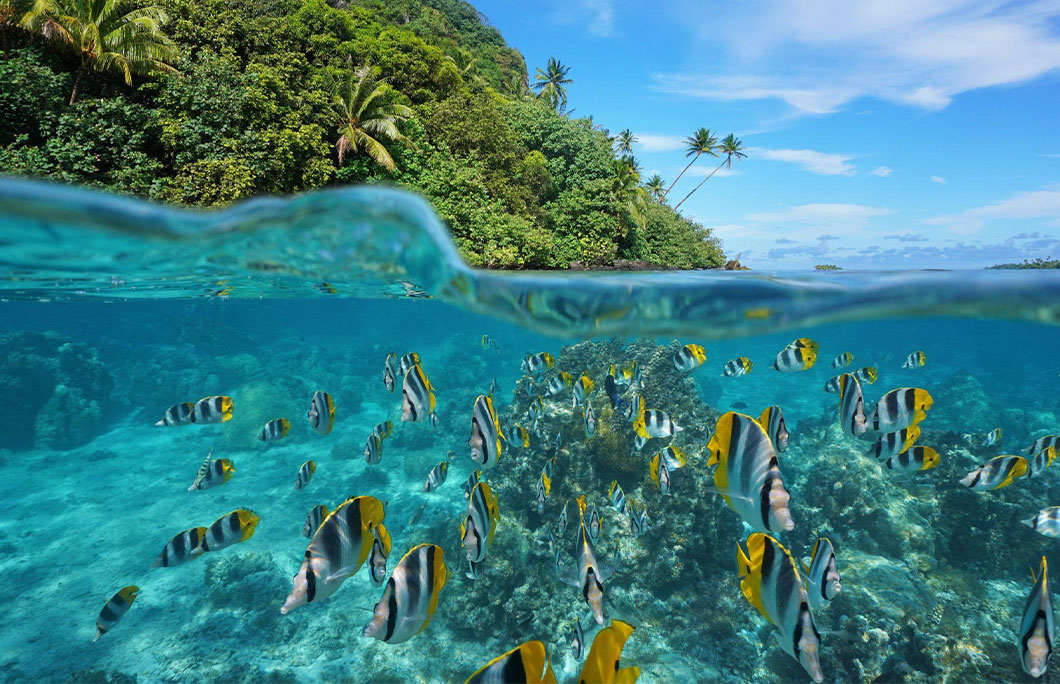 ---
3. Raja Ampat Islands, Indonesia
There are 18,110 islands to choose from in Indonesia, but when it comes to postcard perfection, the Raja Ampat archipelago is hard to beat. Perched within the Coral Triangle, the most biodiverse marine habitat in the world, it offers some of the best diving in the world. Things are just as interesting on dry land, with its dense jungles, eye-watering white sands and rocky islets. No wonder it's been described as "the last paradise on earth".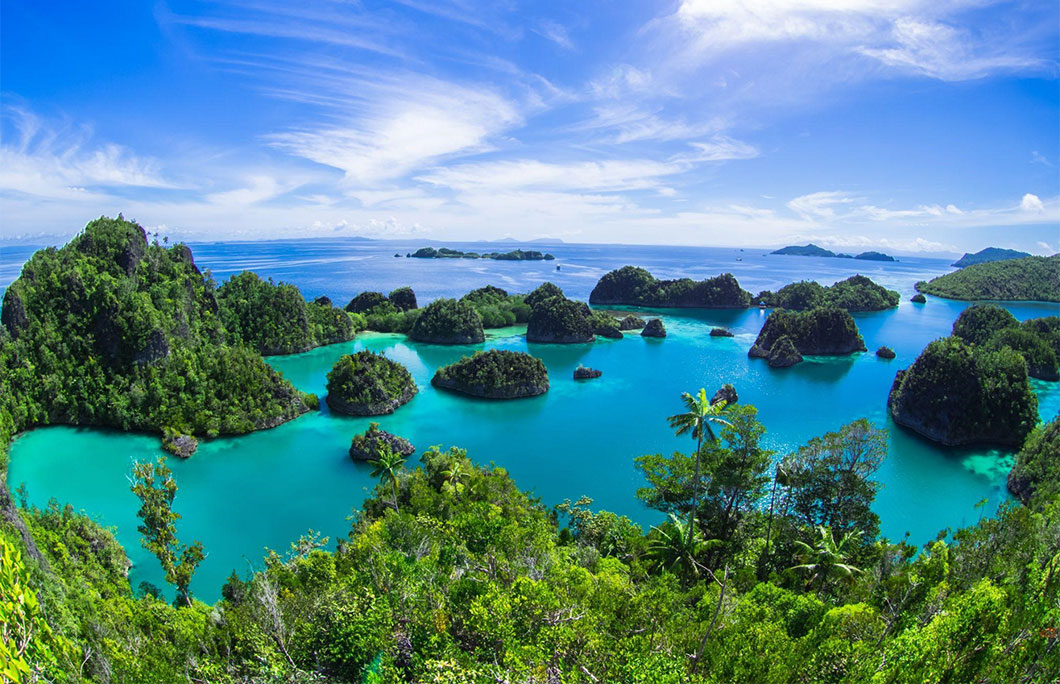 ---
2. Tasmania, Australia
Billed as the ultimate 'far-cation destination', Tasmania combines a wild and unspoiled landscape with a world-renowned food and drinks scene. From the Great Eastern Wine Week Festival in September to the epic Wukalina Walk, this idyllic island offers something for all types of travellers.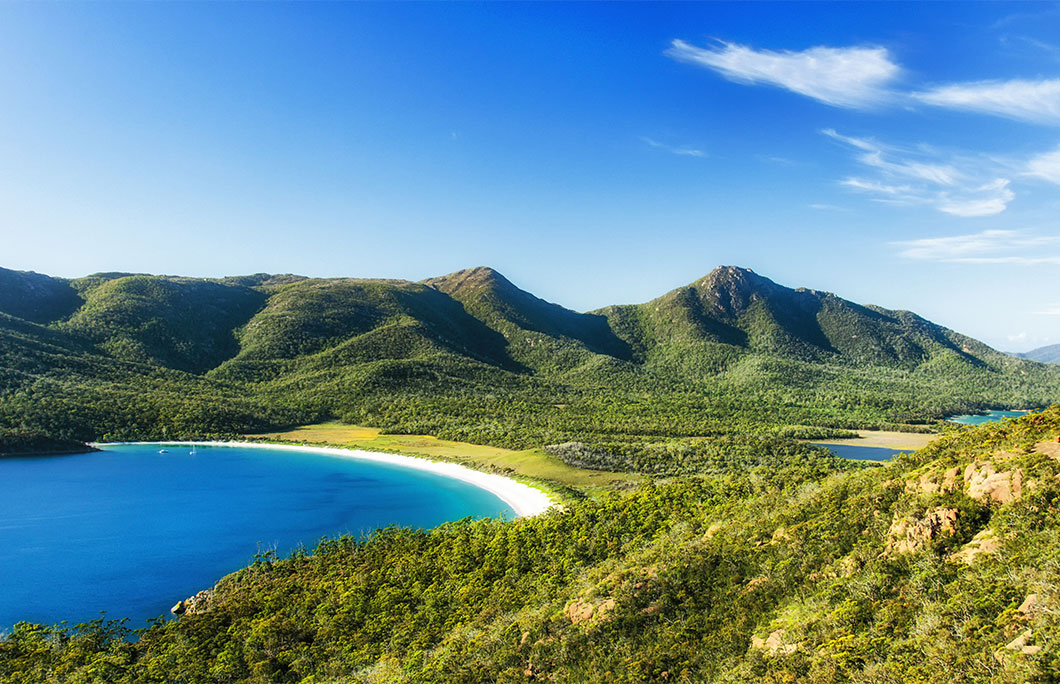 ---
1. The Bahamas
Beloved for its coral-fringed beaches, colourful historic towns and sprawling forests, a trip to the Bahamas is always a good idea – but 2023 is set to be an extra-special year. In July, the West Indies nation will celebrate 50 years of independence and it's going to be quite a party leading up to and beyond the big day. Exciting events include regattas, street festivals, carnivals and plenty of opportunities to celebrate Bahamian music, dance and food.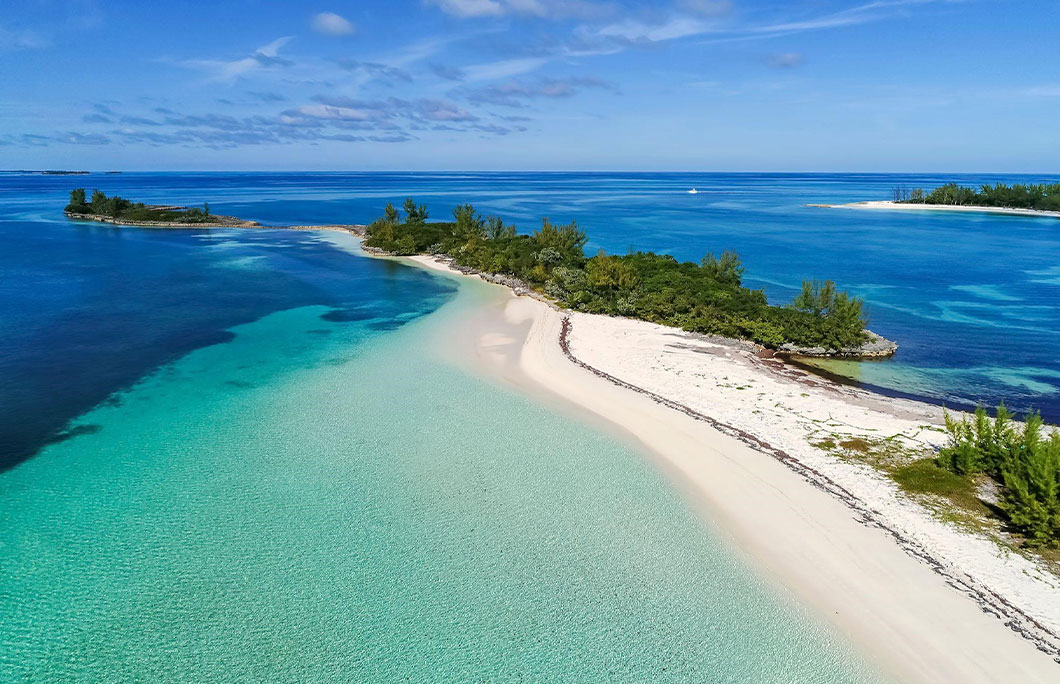 ---