Where are the best Islands in the world
With the world heating up fast this summer, an island getaway has never looked so appealing. Thankfully, it's time for our annual roundup of the 50 best islands in the world. It's a diverse list, featuring everything from tropical cays to Nordic bays all based on aggregated scores from previous social media results, and contributions from the Big 7 Travel editorial team. So, from Menorca to the Maldives, consider this your essential vacation guide…
50. Togean Island, Indonesia
It's not easy to reach the Togean Islands in the Gulf of Tomini, but it's worth the extra effort. Combining kaleidoscopic coral reefs, undisturbed turquoise waters and rainforest-covered habitats, it's a real slice of paradise.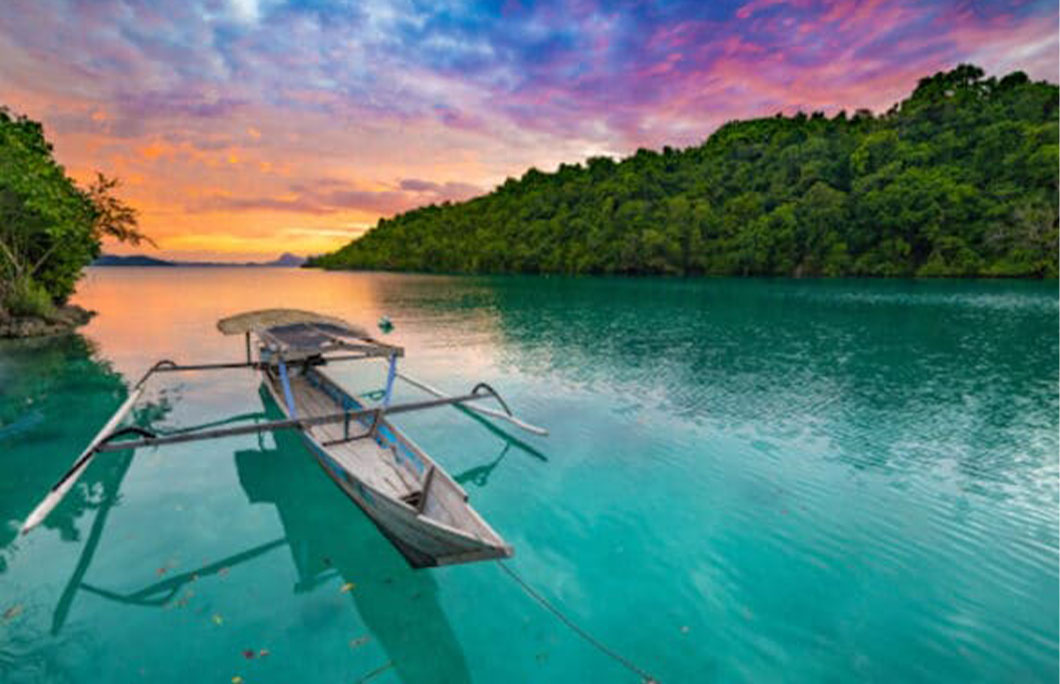 ---

---
49. Fogo Island, New Foundland
This teeny-tiny island on the northeast coast of Newfoundland is located in the iconic Iceberg Valley. It's teeming with wildlife and was one of Canada's oldest settlements, but when the cod industry dried up in the 1990s it was practically abandoned. Thanks to the efforts of The Fogo Island Inn, the island is now thriving. It's truly one of a kind.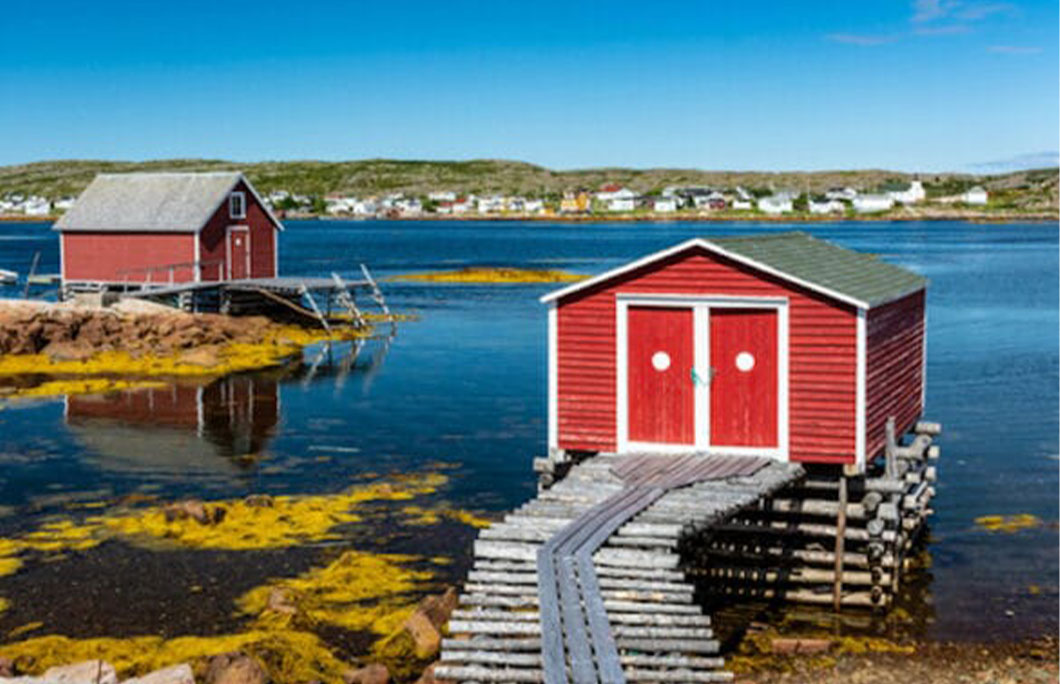 ---
48. Côn So'n, Vietnam
Côn Sơn, also known as Côn Lôn, is the largest island on a 16-island archipelago. Visitors can stay at the luxurious Six Senses Resort: it's just a 45-minute flight from Ho Chi Minh City but a world away from the everyday. The golden sand and blue sapphire sea make it one of the best islands in the world.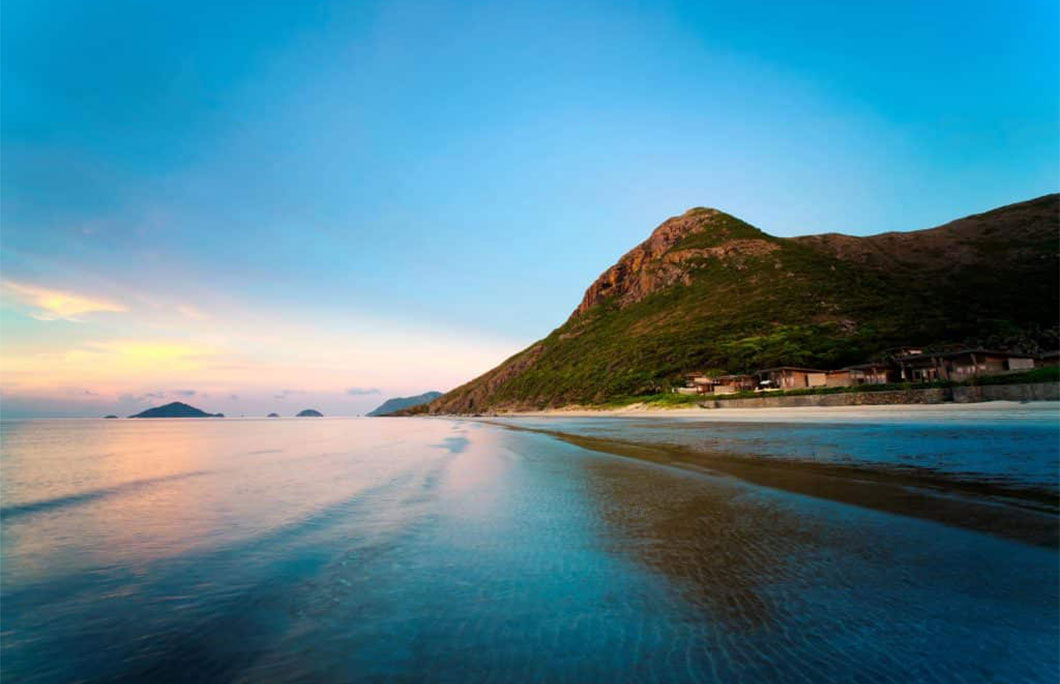 ---
47. Nosy Be, Madagascar
One of Madagascar's most famous destinations, Nosy Be is a tiny island in the Indian Ocean. Home to a whole host of weird and wacky animals (including the world's smallest frog), it's particularly popular with wildlife enthusiasts. Hell-Ville is its busy, bustling town, where you'll find a wide range of brilliant bars, music and restaurants too.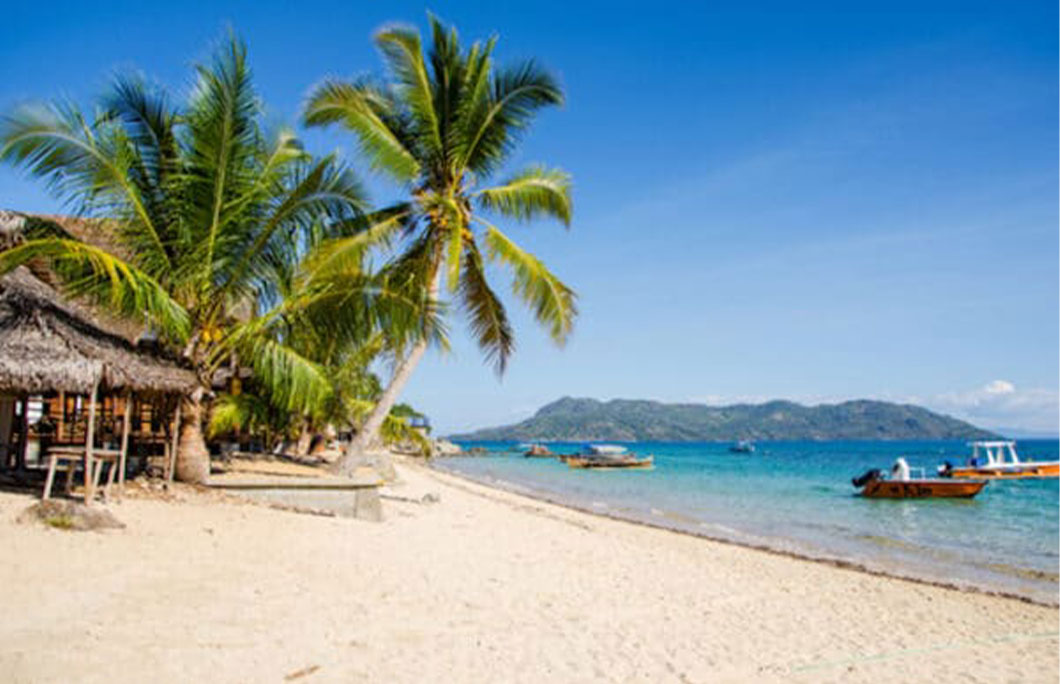 ---
46. Pulau Tengah, Malaysia
Tengah Island is a privately owned island that's a slice of paradise that has to be seen to be believed. Stay at Batu Batu, a rustic island retreat set amongst coconut groves, rocky outcrops and fine sand beaches on the uninhabited island of Pulau Tengah.
Those wanting to explore the coral kingdoms of the South China Sea can just don a snorkel and mask and step right off the beach!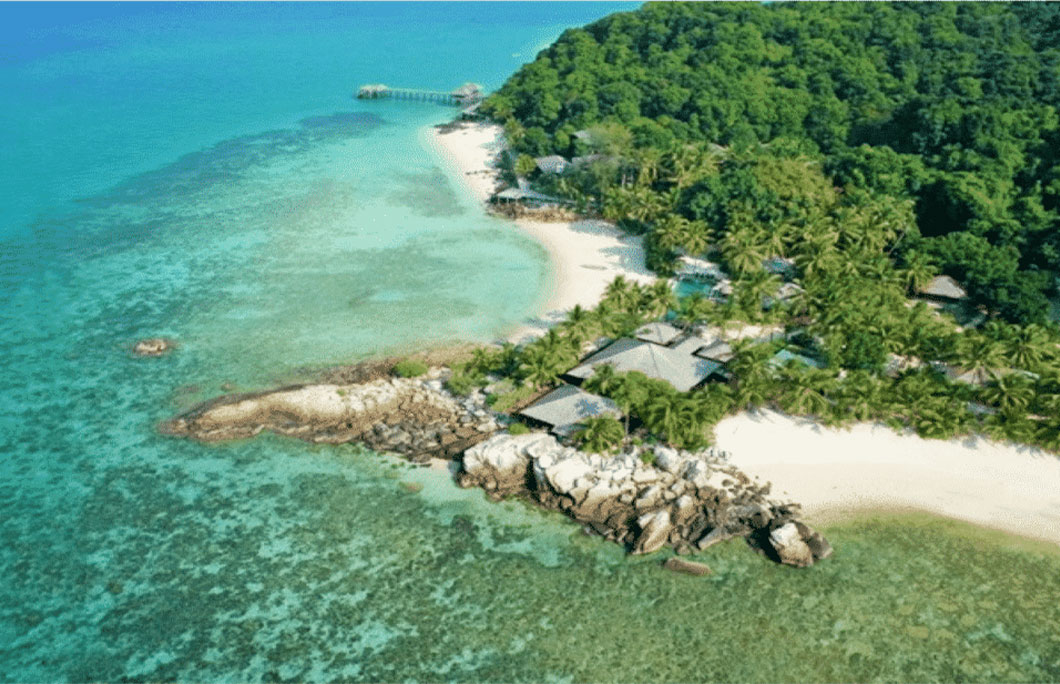 ---
45. Ibiza, Spain
While you'll have your fair share of techno club photo ops, Ibiza is also one of the most beautiful Spanish islands, with a pretty Old Town and scenic beaches. Ibiza isn't all party, party, party – the Old Town is actually a UNESCO Heritage Site. It's full of narrow streets and monuments and is classically charming.
Cute wine bars line the streets near the harbour, and as you walk up into the hilly town you will have a spectacular view of the sea below.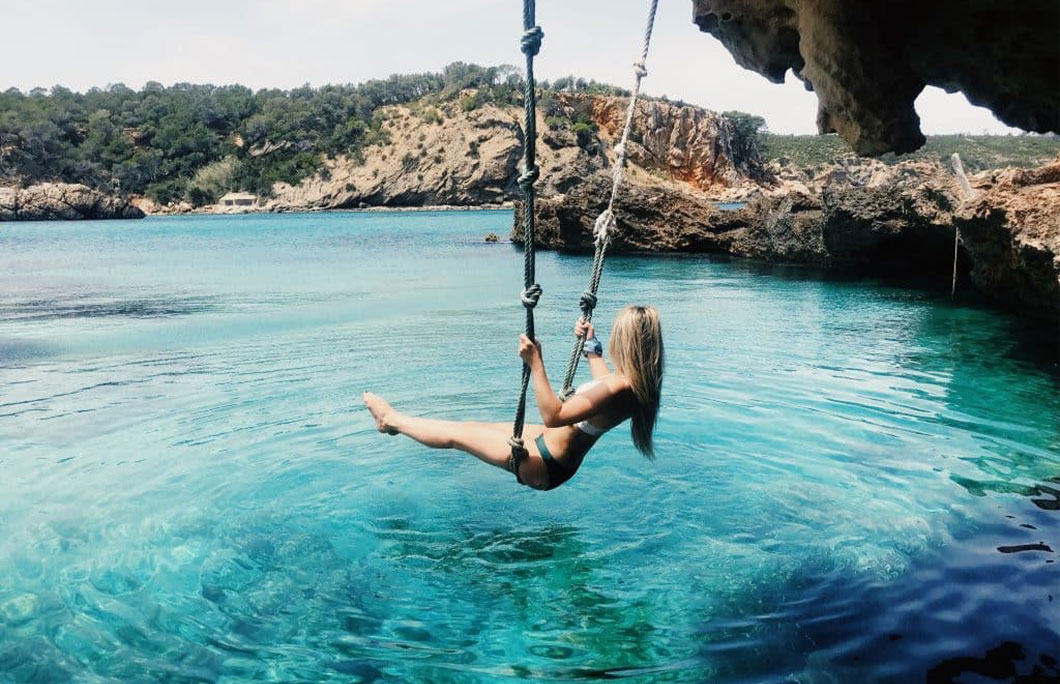 ---
44. Grand Cayman, Cayman Islands
Just a tiny speck in the middle of the Caribbean sea, the Cayman Islands are known all over the world.
Seven Mile Beach is among the many reasons why Grand Cayman is considered an ideal tropical destination. With sparkling waters and coral sands it's so perfect it almost doesn't look real.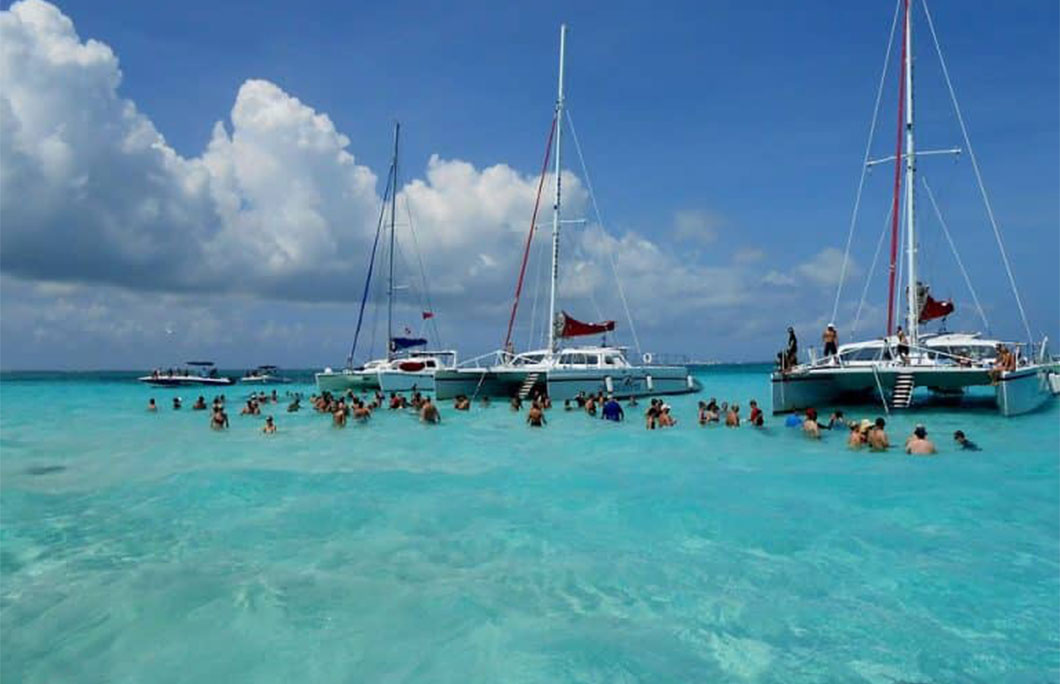 ---
43. Laucala Island, Fiji
This jaw-dropping luxury private resort island in Fiji is on a tropical jungle section of land, with lush vegetation and wild-growing coconuts as a natural backdrop to the white sandy coastline.
Now, Laucala is a hot spot for celebrities such as Oprah and George Clooney. The resort has coral reefs, postcard-perfect beaches and dense rainforest.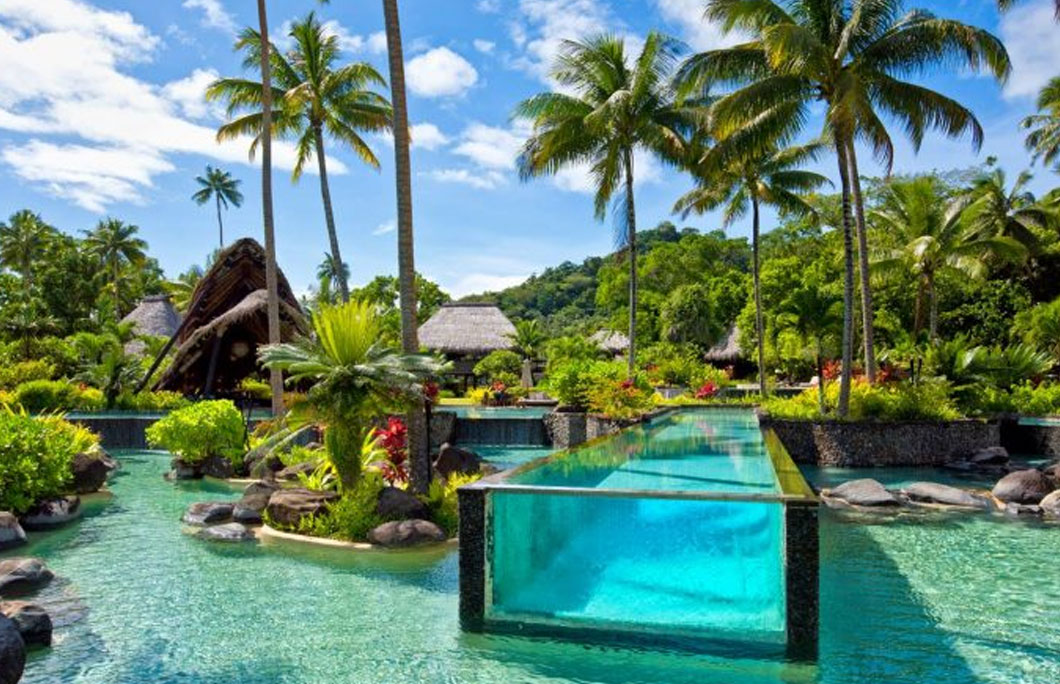 ---
42. Koh Rong Samloem, Cambodia
Koh Rong Samloem is a small tropical island in the Gulf of Siam, with picture-perfect white sand beaches fringed by palm and casuarina trees. It's still a peaceful destination that has a laidback vibe and is relatively untouched.
The real highlight here is the bio-luminescent plankton that makes the warm waters glow and sparkle at night.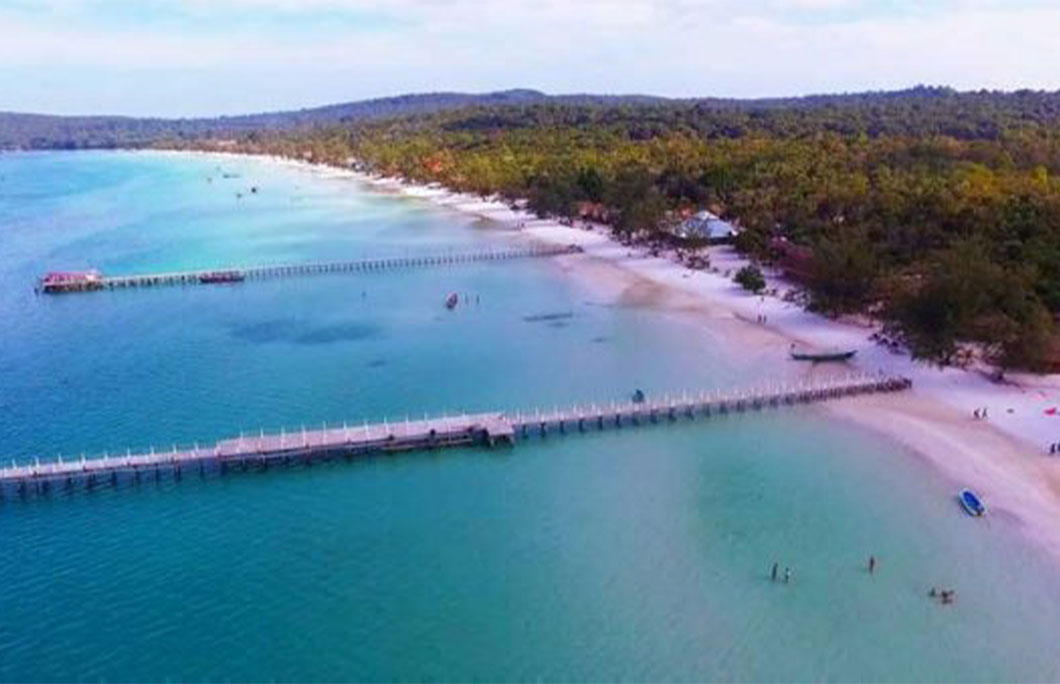 ---
41. Koh Tao, Thailand
This peaceful island in the Gulf of Thailand has plenty of sheltered bays, but Tanot is the most beautiful. It's uncrowded with warm, blue water and soft sand.
Snorkelling is excellent here, with a great variety of coral and some fairly large fish that you'll see as soon as you dip your toes into the water. While there are endless amazing Thai islands to take your pick from, Koh Tao ticks all the boxes.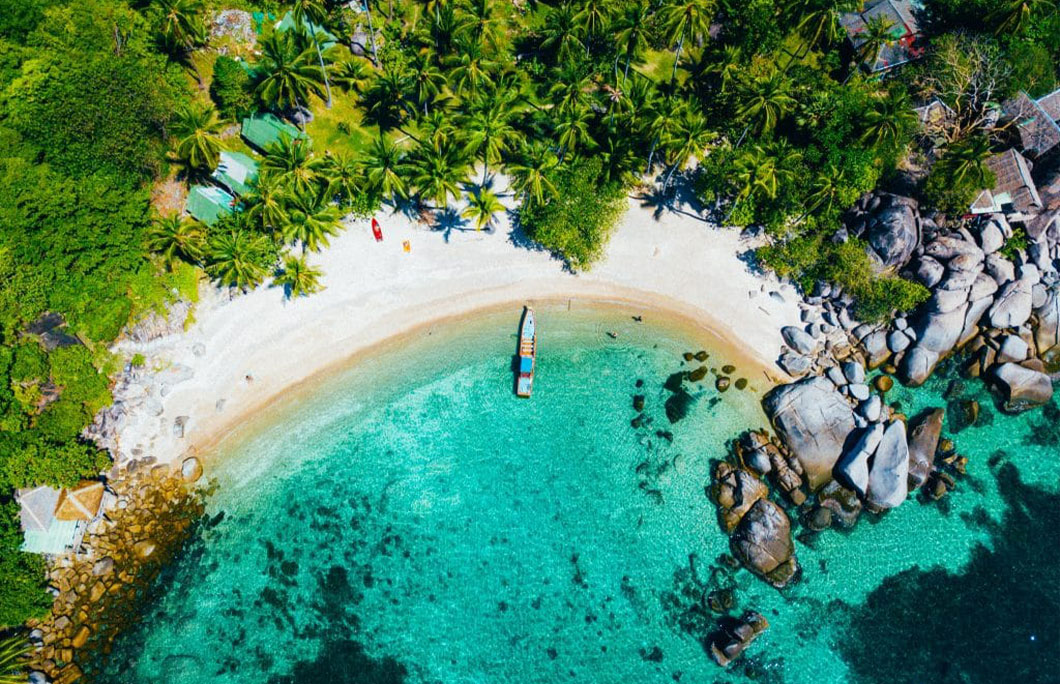 ---
40. Korcula, Croatia
Korcula is one of the must-visit destinations on Croatia's South Dalmatian coast. It's a little further out to get to than most of the other islands, so you can enjoy fewer crowds and a more laid-back atmosphere.
Locals have nicknamed Korcula Town "Little Dubrovnik" because of its medieval squares, churches, palaces and houses, while the beaches and dense forest offer incredible scenery.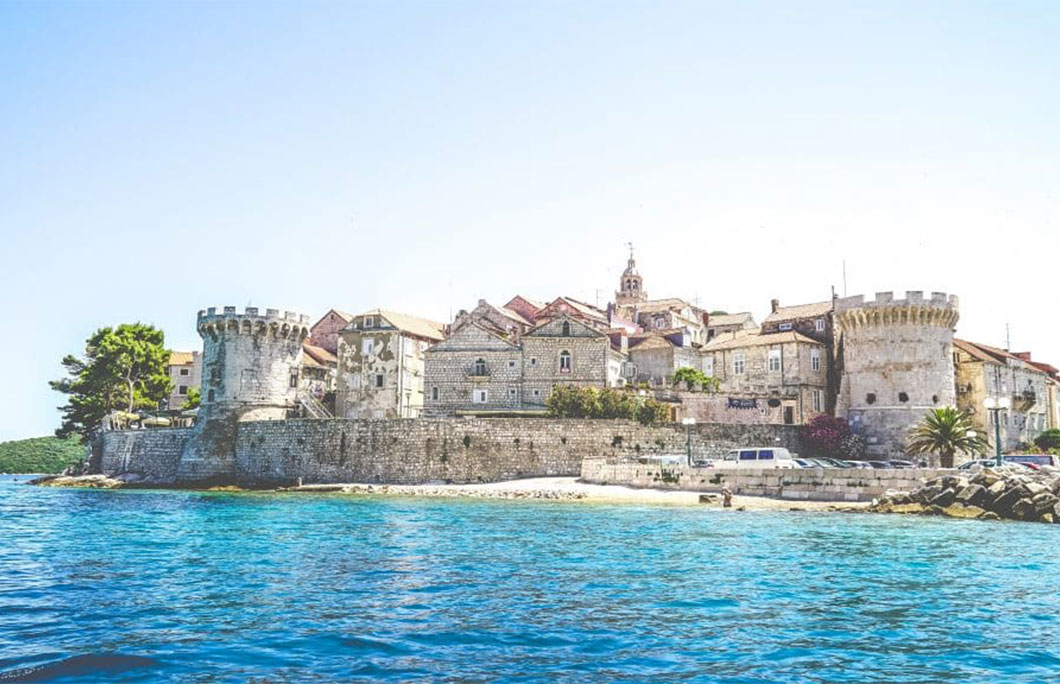 ---
39. Curaçao
Curaçao combines urban and outdoor life like no other island. There are over 35 spectacular beaches that are never too crowded. Time it right and you might just have a sandy stretch all to yourself.
The island of Curacao is also one of the most colourful islands in the Caribbean. The Shcarloo neighbourhood and the street art you'll find there, though, take this to a whole new level.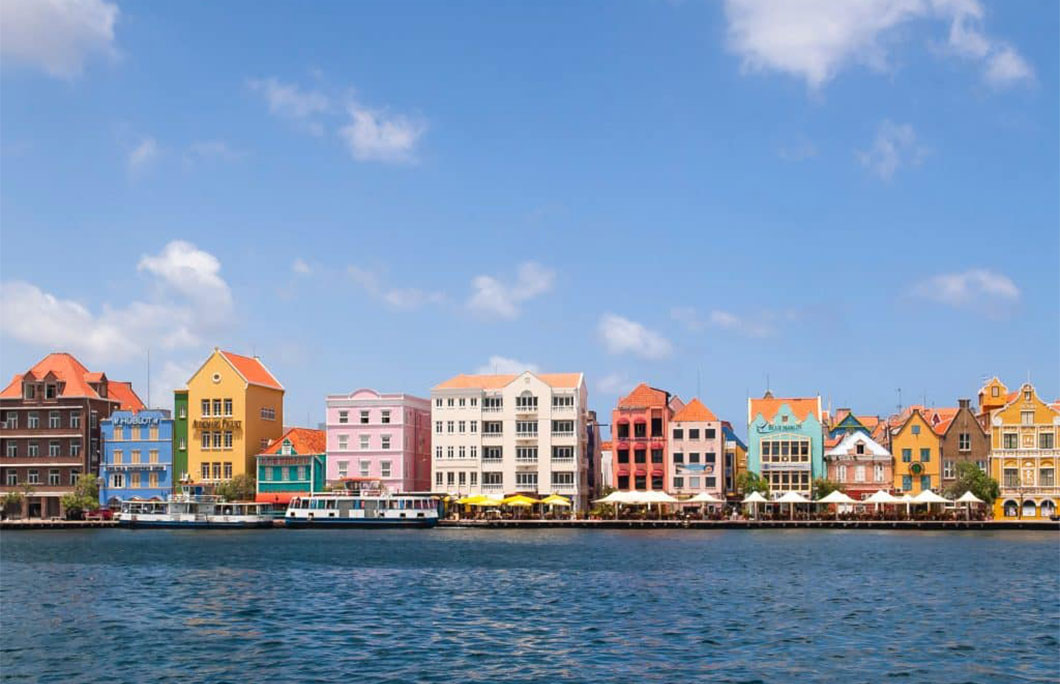 ---
38. Galápagos Islands, Ecuador
The wonderful country of Ecuador is famous for being home to the Amazon jungle, Andean highlands and the wildlife-rich Galápagos Islands. These biodiverse islands are home to unusual animal life – such as the land iguana, the giant tortoise and the many types of finch – that inspired Charles Darwin's theory of evolution by natural selection following his visit in 1835.
It goes without saying that a trip to the Galapagos Islands will be the journey of your lifetime.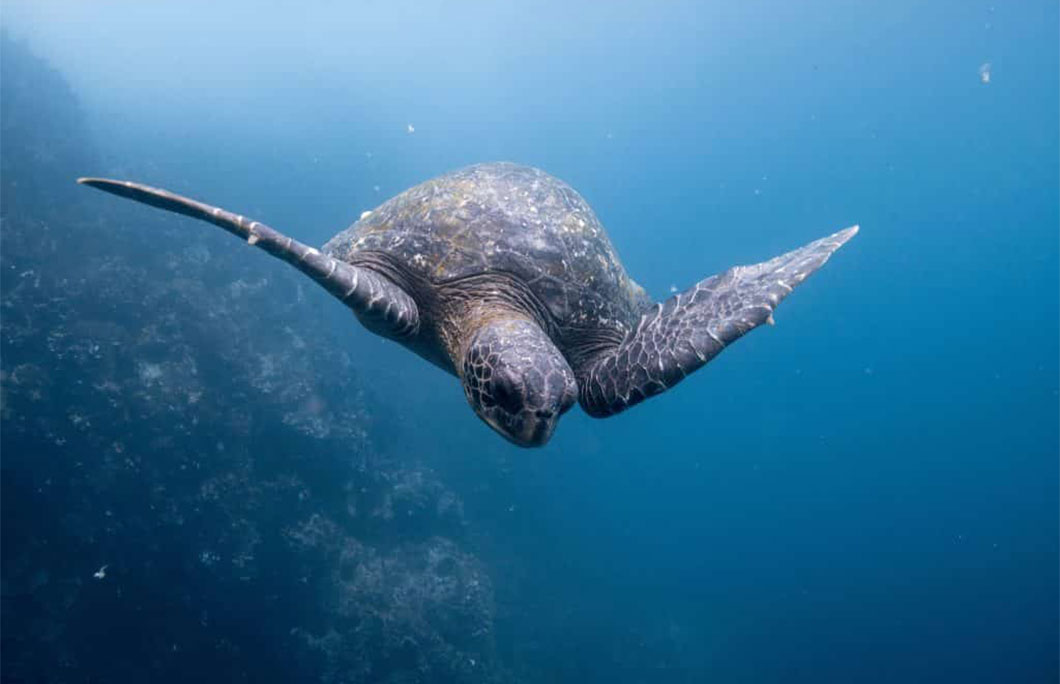 ---
37. Aitutaki, The Cook Islands
The Cook Islands are a little South Pacific Paradise only six hours from Sydney. There are 15 islands to explore, but a must-see is Aitutaki. It's spectacularly beautiful, with a triangular-shaped reef surrounding a bright turquoise lagoon containing 15 small Motus (islets).
The crystal-clear water is teeming with tropical fish and its pristine white-sand beaches are private and secluded. What more could you ask for from one of the best islands in the world?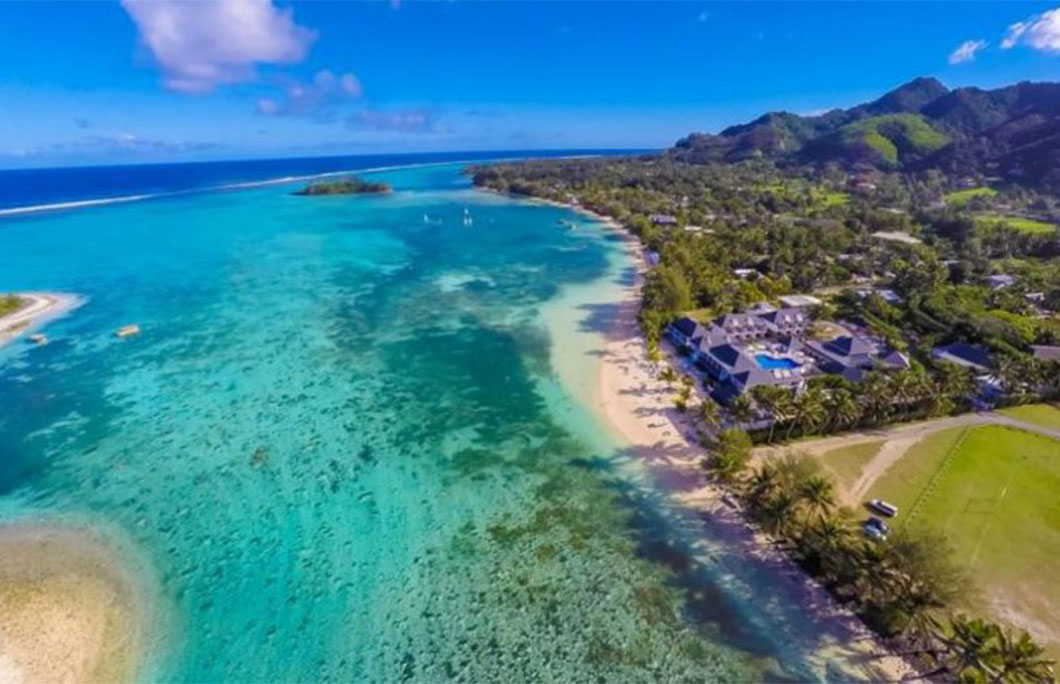 ---
36. Kauai, Hawaii
Kauai is sometimes called the "Garden Island," which is an entirely accurate description. As the oldest island in Hawaii, it's covered in lush greenery, with tropical rainforests, forking rivers and cascading waterfalls! Some parts of Kauai are only accessible by sea or air, giving you incredible views.
It's the island's laid-back atmosphere and rich culture found in its small towns that make it one of the best islands in the world.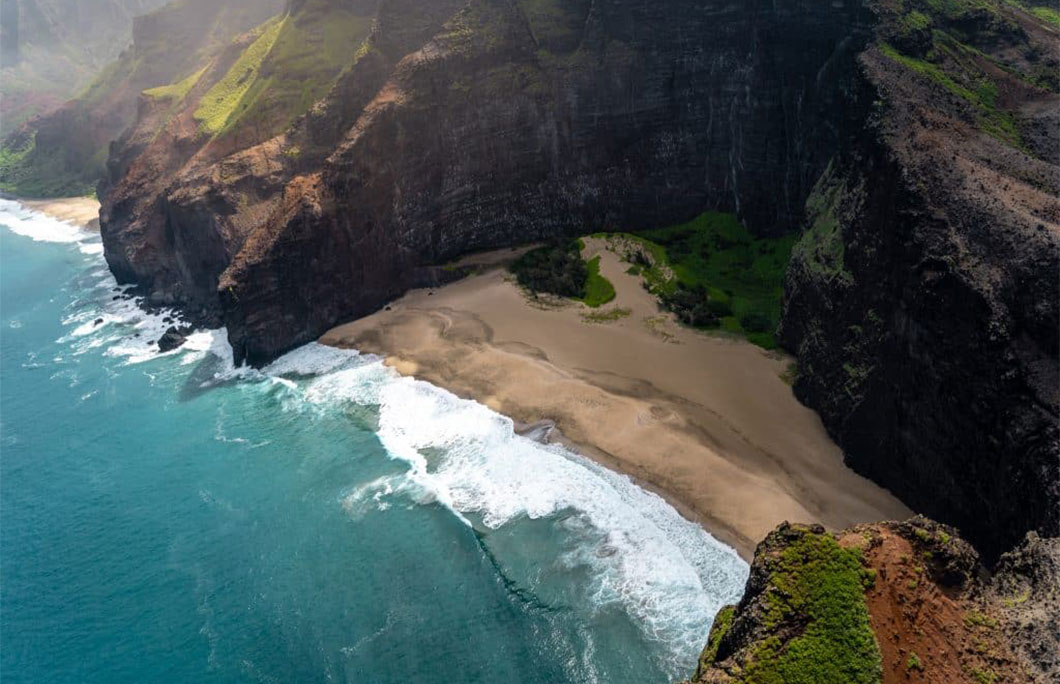 ---
35. Manitoulin Island, Canada
The world's largest freshwater island, Manitoulin Island floats off the northern edge of Lake Huron in northeastern Ontario. What's more, it encompasses more than 100 inland lakes, many of them featuring their own islands. It's also known as "Spirit Island" in Algonquian – and anyone who visits will agree that it has its own magic. It also boasts epic hiking and biking terrain, as well as diverse flora, fauna and wildlife.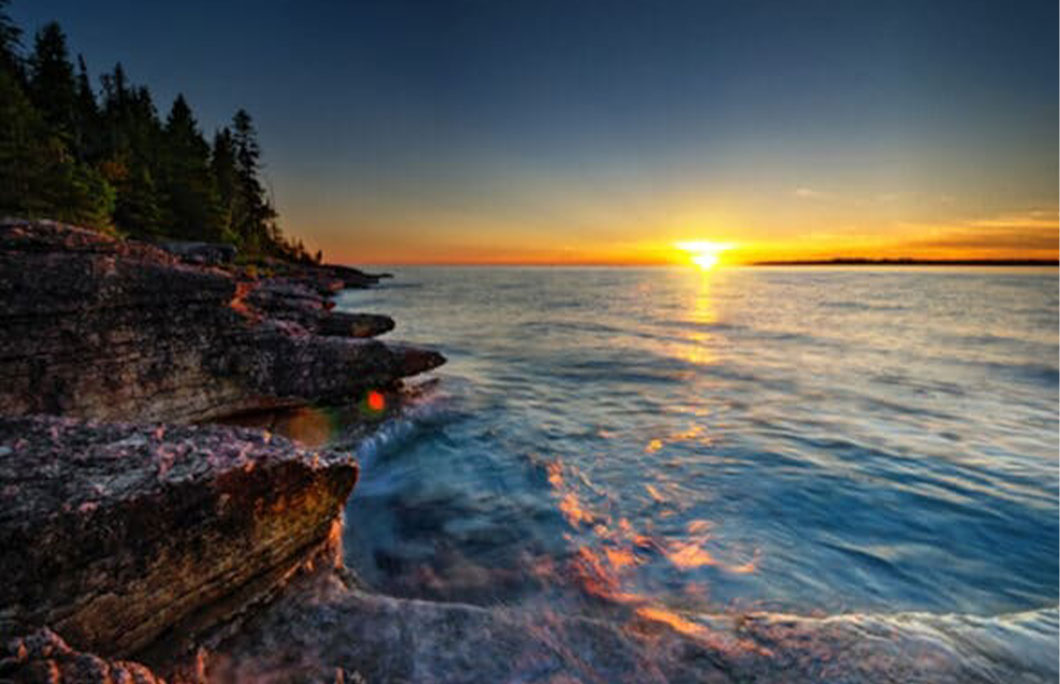 ---
34. Sardinia, Italy
The second-largest island in the Meditteranean, Sardinia boasts blockbuster beaches, epic hiking terrain, rich history, eccentric festivals and some of the ritziest resorts in the region. For years, few international travellers bothered to venture beyond its most famous cities and resorts, but these days its quieter, wilder patches are getting all the attention. The island is also home to five of Italy's "Most Beautiful Villages": Azara, Bosa, Carloforte, Castelsardo and Posado.
---
33. Bora Bora, French Polynesia
When you think of bucket list destinations, the most ridiculously stunning Instagram travel snaps, or even desktop pictures, many of them come from Bora Bora.
It's home to some of the clearest water in the world thanks to its shallow reefs, which are ideal for snorkelling and other water sports. It also happens to be home to some of the prettiest and most luxurious hotels and private villas in the world.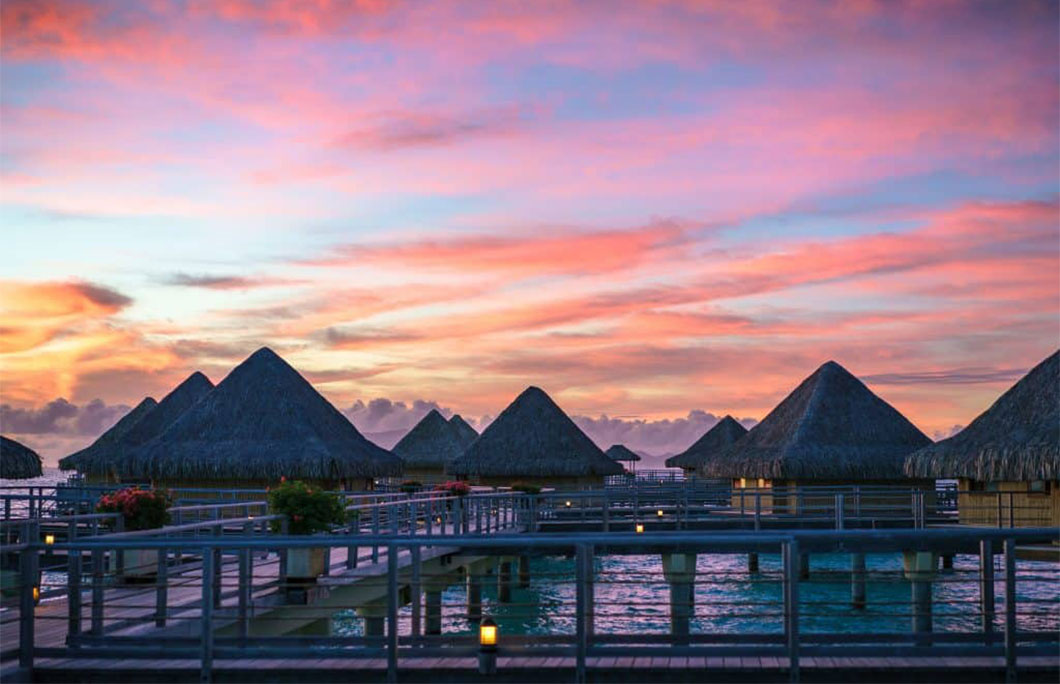 ---
32. Cebu, Philippines
Cebu Island is a tropical paradise in The Philippines; made up of Cebu Island and 167 other islands in the Visayas. There are sugar-white beaches, clear emerald waters, hot springs and several jungle waterfalls. For an unforgettable experience, you'll want to head to Oslob on the southern tip of Cebu.
This is where you can go swimming with whale sharks! Be sure to try some TUBA, the coconut nectar wine which is best drunk fresh when it is still sweet.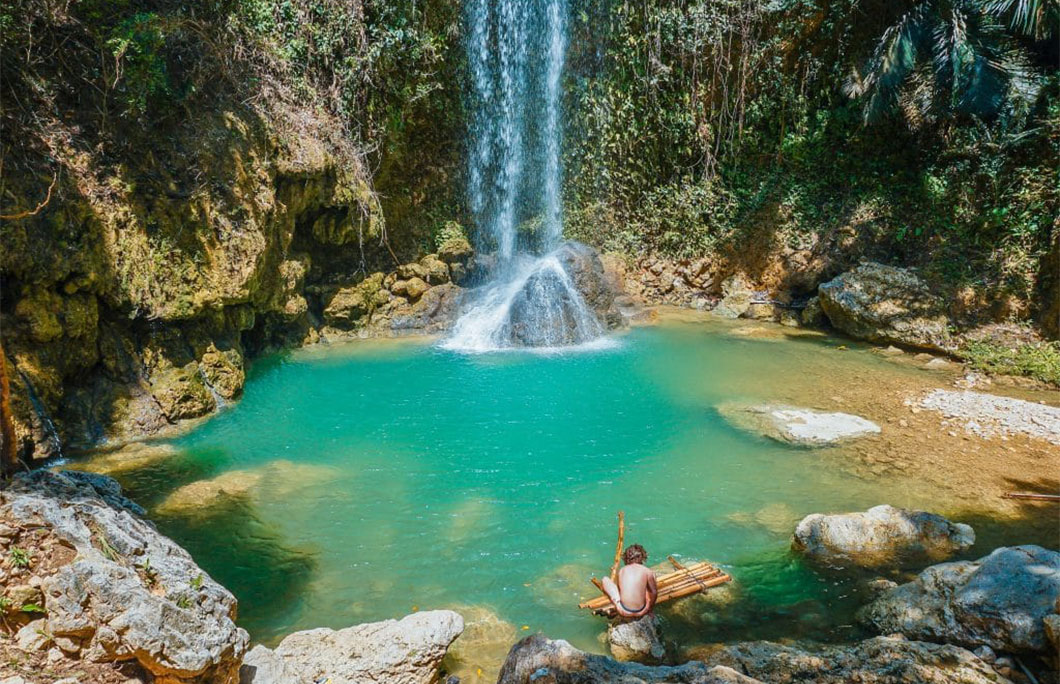 ---
31. Isle of Eigg, Scotland
The Isle of Eigg isn't just good-looking, it gets top billing for sustainability too. The tiny island – which is actually the second largest island of the Small Isles – was the first island in the UK to become totally self-sufficient in renewable energy. The community-owned Eigg Electric powers the entire island, supplying both its residents and visitors during the summer months. Campervans and visiting cars aren't allowed on the island, but you can easily pop over on a daytrip from Arisaig or stay overnight at one of the island's lovely guesthouses or glamping pods.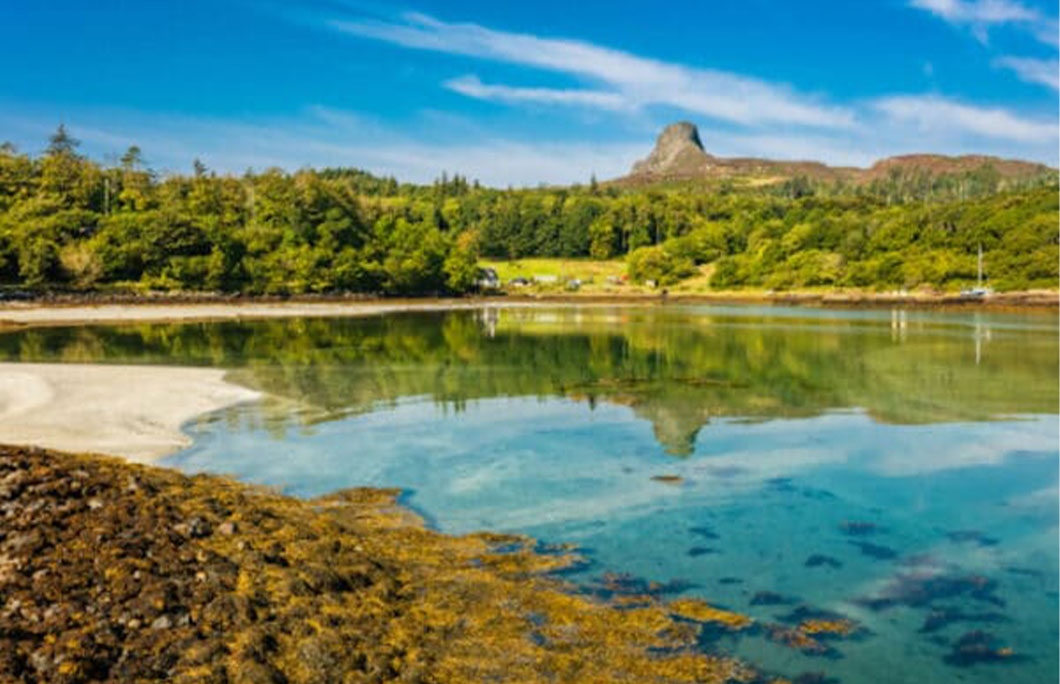 ---
30. Bozcaada, Turkey
This secret Aegean paradise is beloved for its traditional tavernas, brilliant beaches and sprawling vineyards. Few international visitors get as far as this idyllic island, which means it's blissfully quiet in the summertime too. You'd never guess that it was from its beaches that the Achaeans launched the Trojan horse. There are dozens of charming pansiyons to check into too.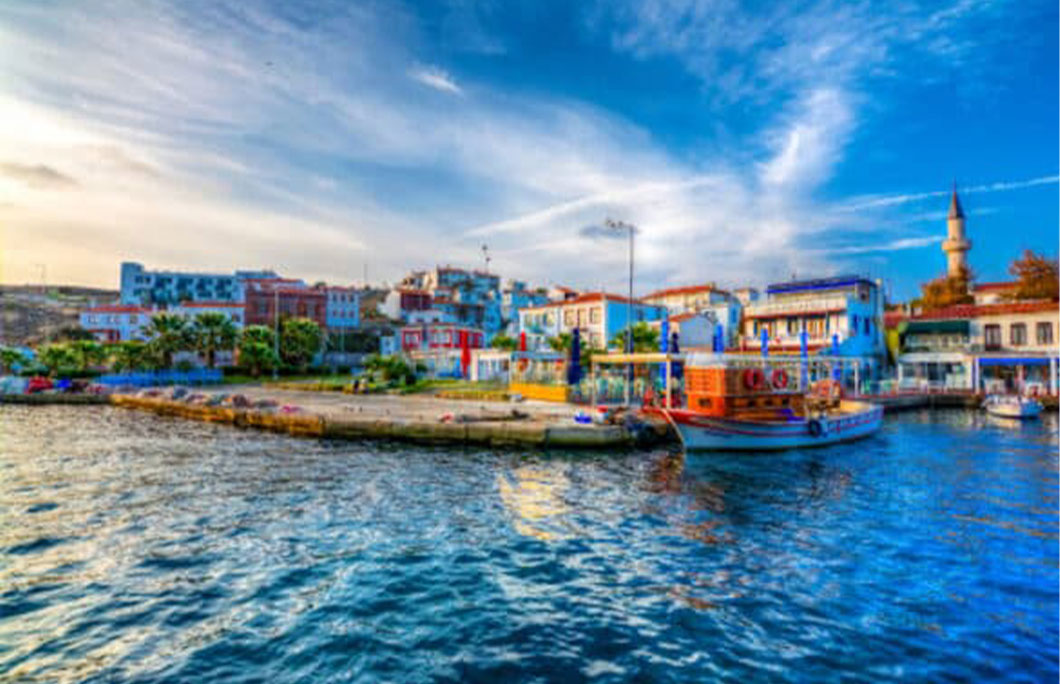 ---
29. Rawa Island, Malaysia
Few places are quite as beautiful as Rawa Island in Malaysia. Take a dip in the warm waters of the South China Sea. Enjoy the green scenery. Snorkel along the natural coral reef just metres from the shore.
It's an easy drive and boat trip from Kuala Lumpur or Singapore, with a stay at the private island resort on the island essential for visiting. Rawa island boasts 100% coral cover and its house reef is naturally shallow, so it's perfect for easy dives.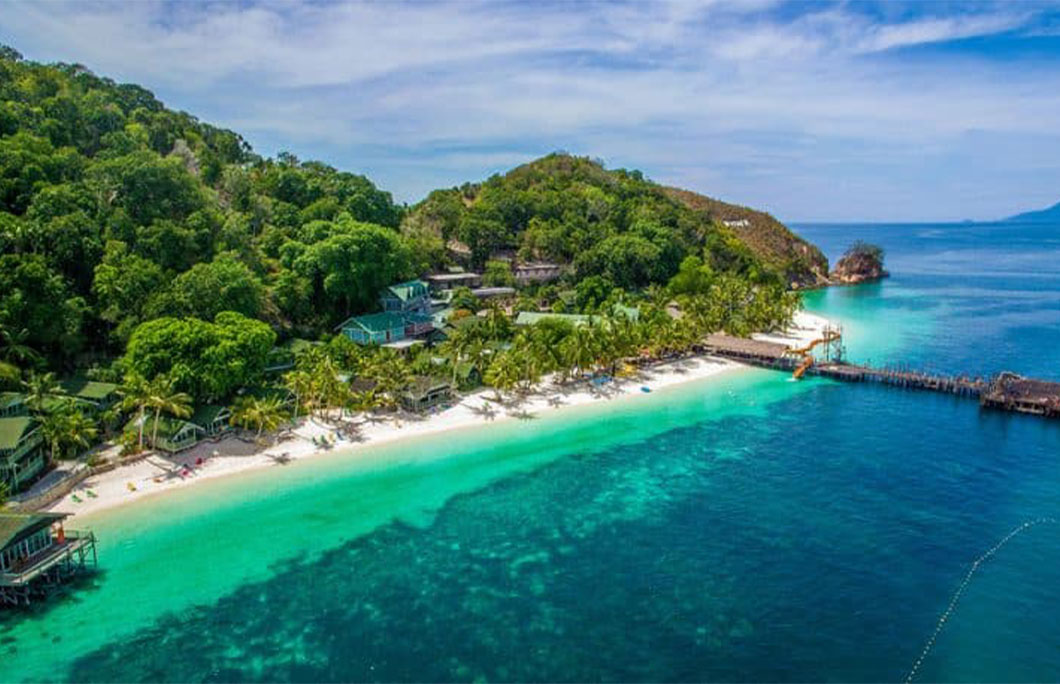 ---
28. Isla Perro, San Blas, Panama
With more than 1,000 islands floating off its mainland, Panama isn't short on islands but the San Blas Islands are probably the best looking. Isla Perro, or Dog Island, is one of the collection's most famous islands, thanks to its crystal clear waters, epic shipwrecks and talc-soft white sands. It's the stuff of all your castaway fantasies. You can spend the night on the island too, at one of 30 camping and glamping sites too.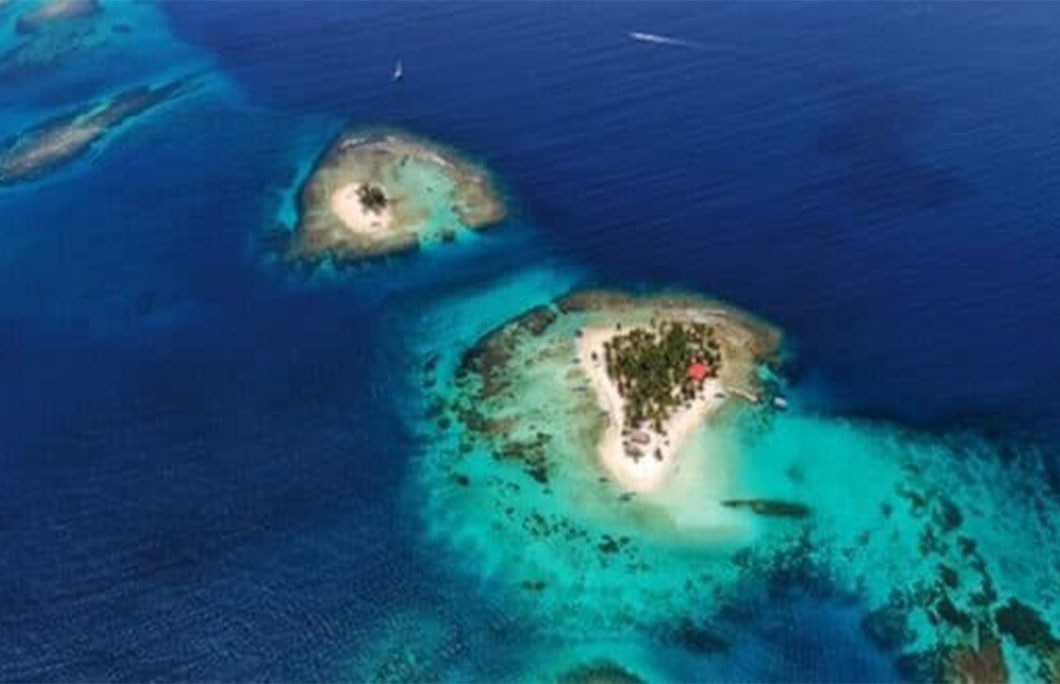 ---
27. Santorini, Greece
A trip to Greece isn't complete without Santorini — the most well-known and oft-talked about island (for good reason) of them all. A volcanic explosion created the stunning cliffs of Santorini, which now feature two gorgeous cobblestoned towns — Oia and Fira.
Tourists love to take donkeys up and down the steep staircases, edging along the cliffs and snaking through the villages.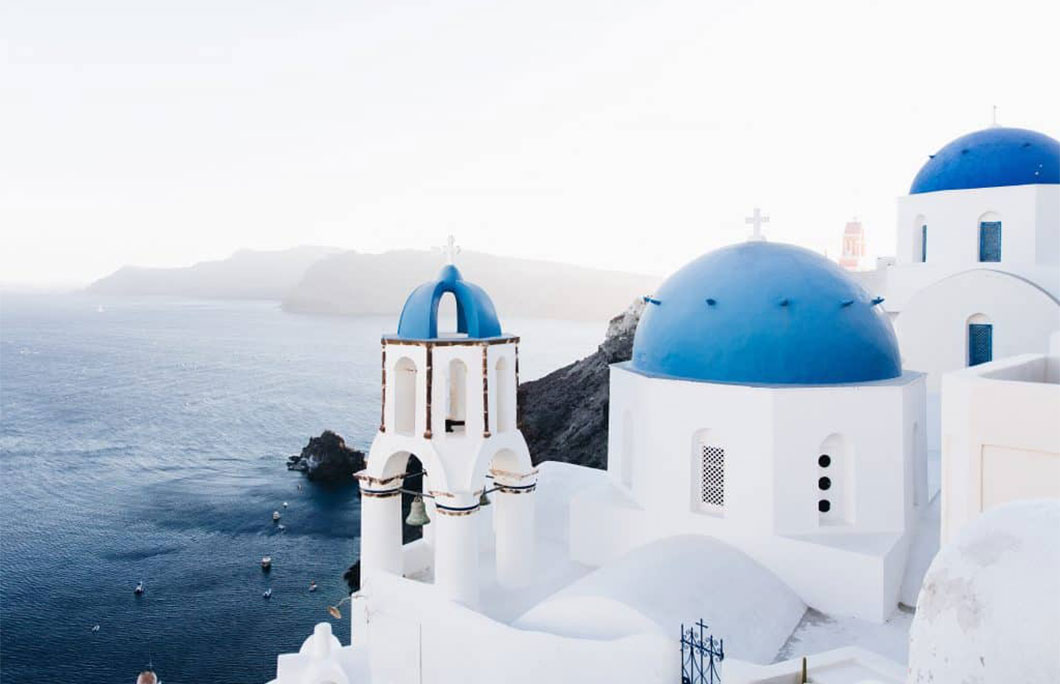 ---
26. Fogo, Cabo Verde
Cabo Verde is technically ten islands, each packed with personality. While Boa Vista is famed for its funky music and Sal for its fly-and-flop package holiday offerings, Fogo is probably its most fearsome and fascinating. Named after its still active volcano (Fogo means fire), the island is all towering peaks, otherworldly volcanic landscapes and sparkling bays and beaches.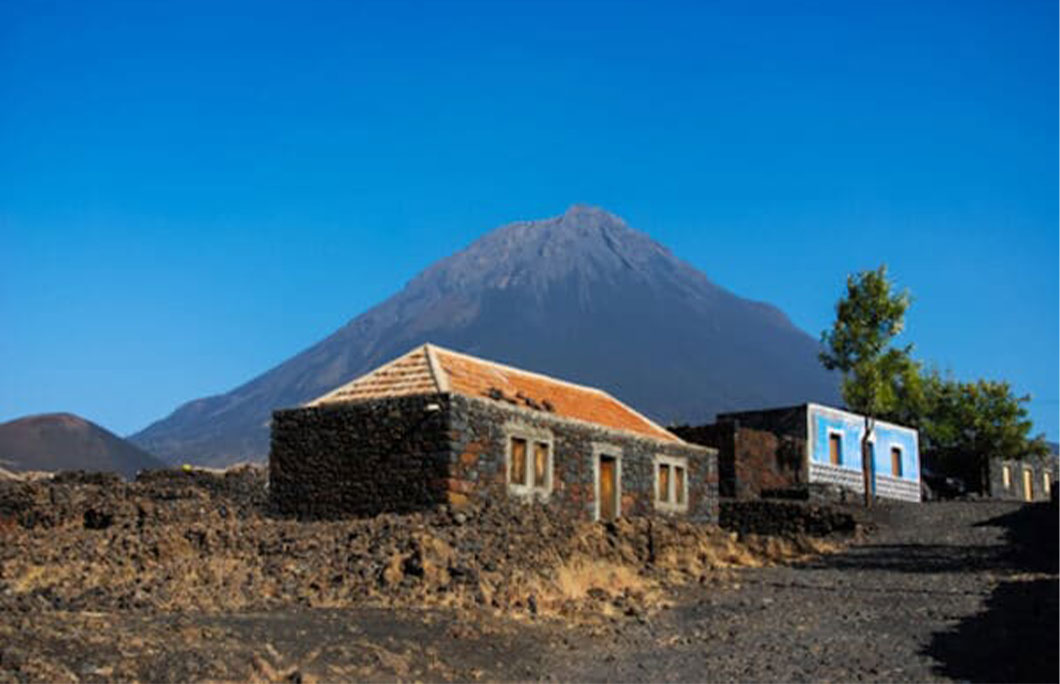 ---
25. The Aran Islands, Ireland
These three remote islands off Ireland's west coast are packed with rural charm and scenery that really will take your breath away. Visitors can stroll around them or cycle the brick-lined paths that criss-cross them. An authentic escape from the whirlwind of modern life, its dramatic scenery and famous local hospitality make these a must-visit for anybody who loves Ireland.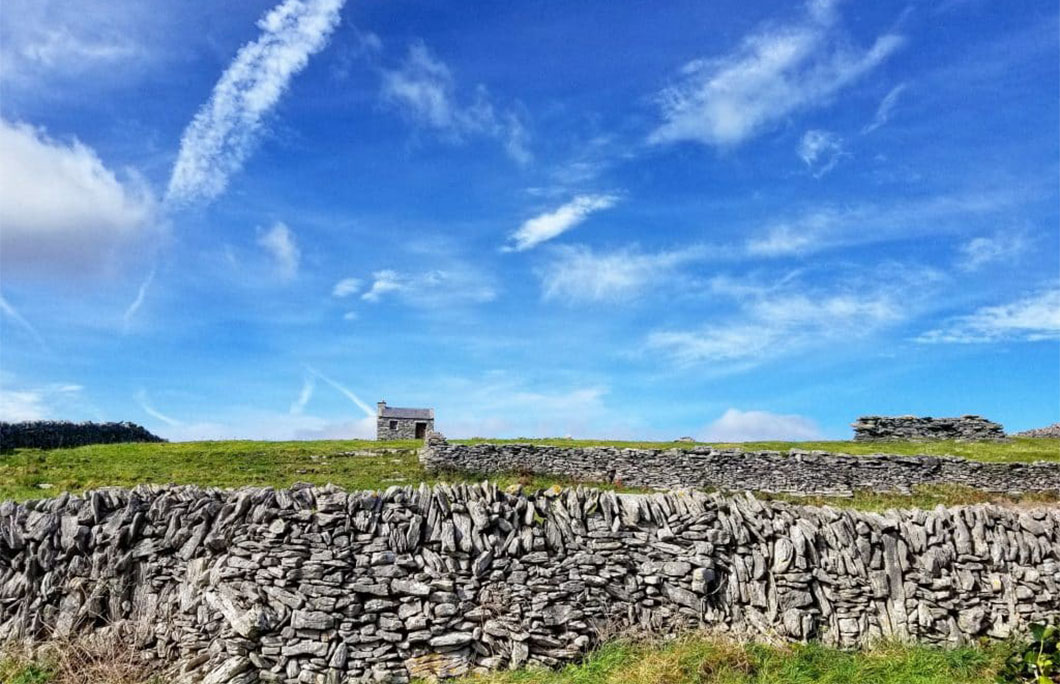 ---
24. Isla Holbox, Mexico
Touted as the new Tulum, Isla Holbox has only just appeared on most people's travel radar. It's home to crystalline lagoons, lush mangroves and reams of powder white sand, one of which ranks as one of the best beaches in the world. Despite its flourishing reputation, it's managed to stay refreshingly low-key; local authorities banned cars, there aren't any banks, high-rise buildings or postal services, and electricity only reached the island in 1987.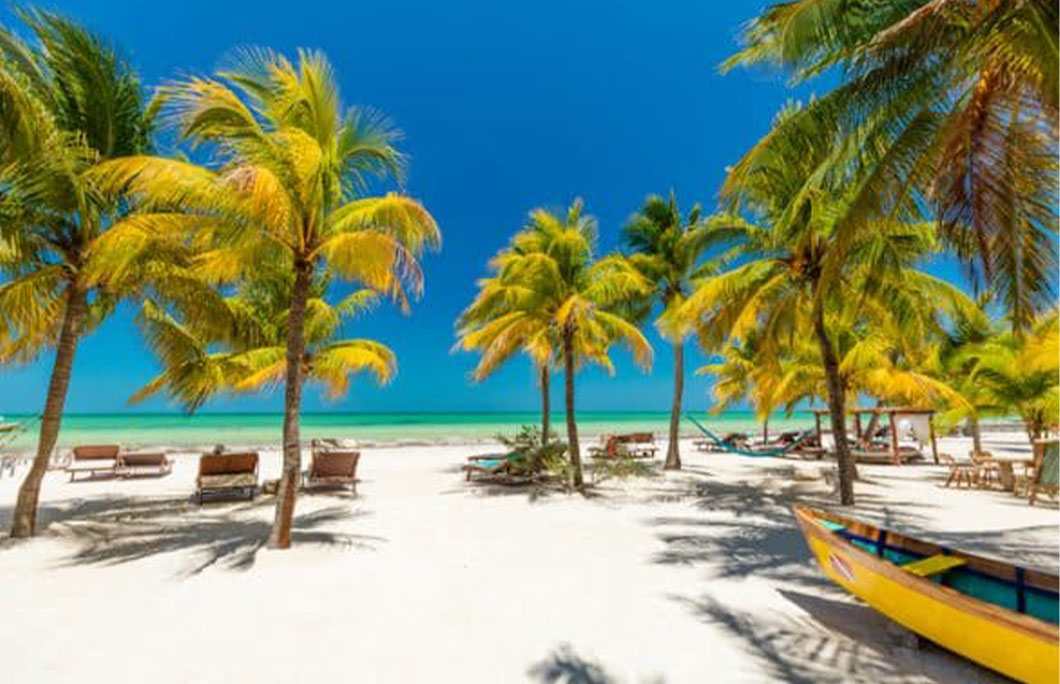 ---
23. Barbados
Barbados is one of those magical holiday destinations that everybody dreams about visiting; it instantly ticks so many boxes when you arrive.
Nestled in the south of the Caribbean, it offers stunning beauty, a vibrant cultural scene and some of the best beaches and surfing in the Caribbean. Mainly though, it is the people that make Barbados what it is. Magical.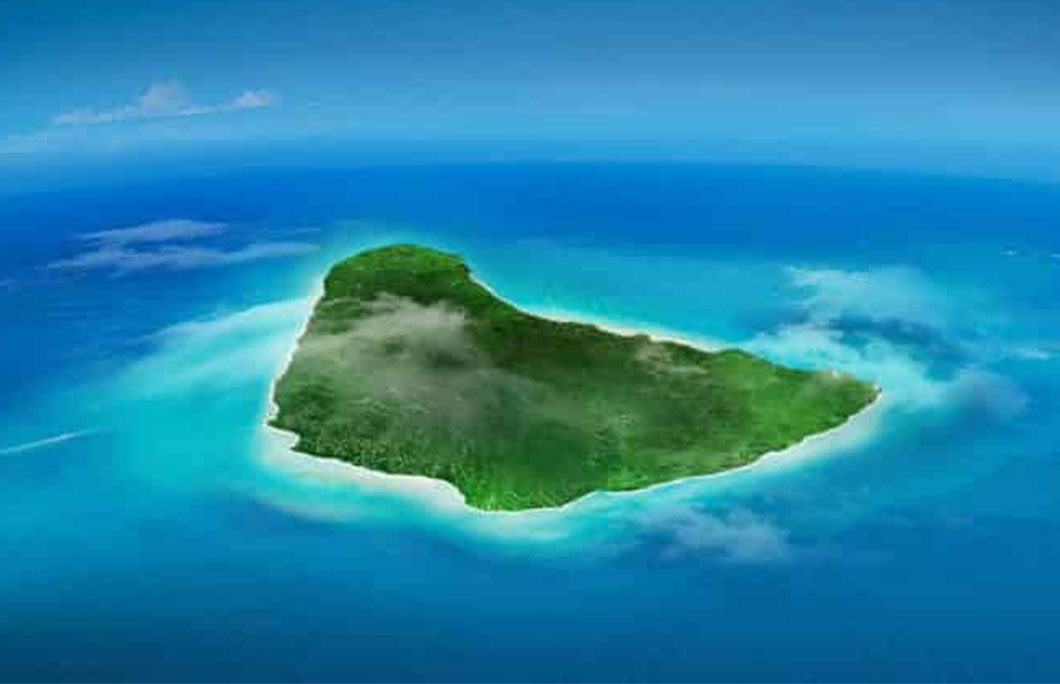 ---
22. Fraser Island, Australia
This is a large island that is one of many similar stunning spots on Australia's East Coast.
Fraser Island stretches over 123 kilometres in length and 22 kilometres at its widest point. Fun fact: it's actually the largest sand island in the world. It is a must-visit for anybody backpacking around this part of the world, with endless activities, wildlife and stunning natural scenery to see.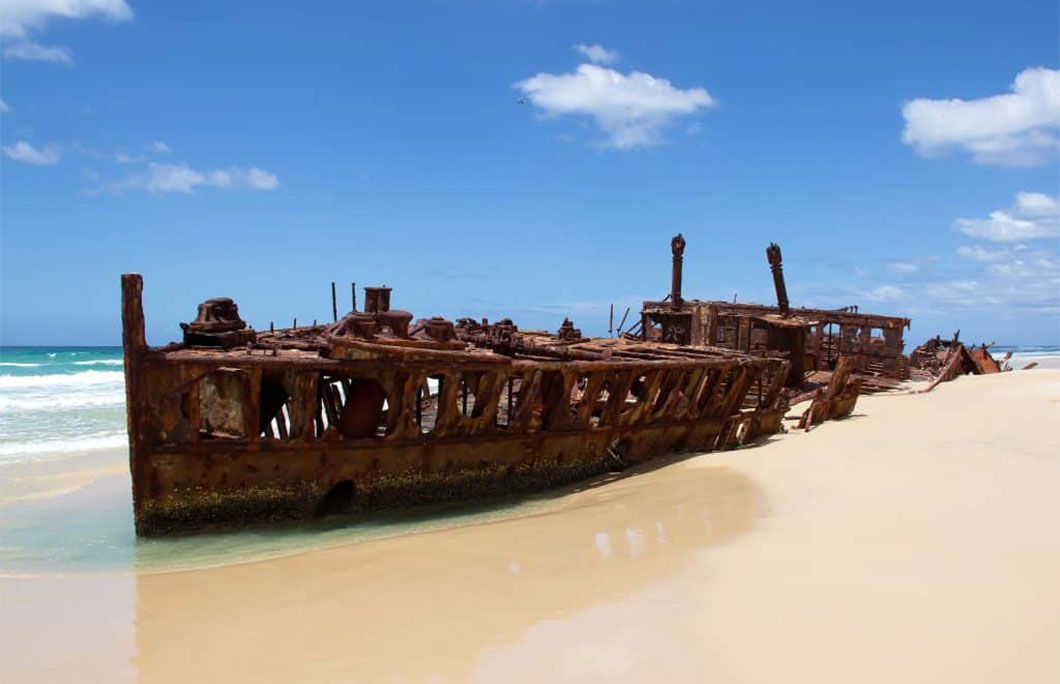 ---
21. Marco Island, Florida
With its groomed beaches and great golfing scene, Marco Island is a go-to getaway for Floridian beach lovers. It's also just 20 miles from Naples, a short and scenic drive along Collier Boulevard. As well as pristine sandy stretches, turquoise waters and watersports galore, there are alligator and croc-filled mangrove swamps to explore too. No need to worry about accommodation either; all the biggest names are here, from Marriott to Hilton.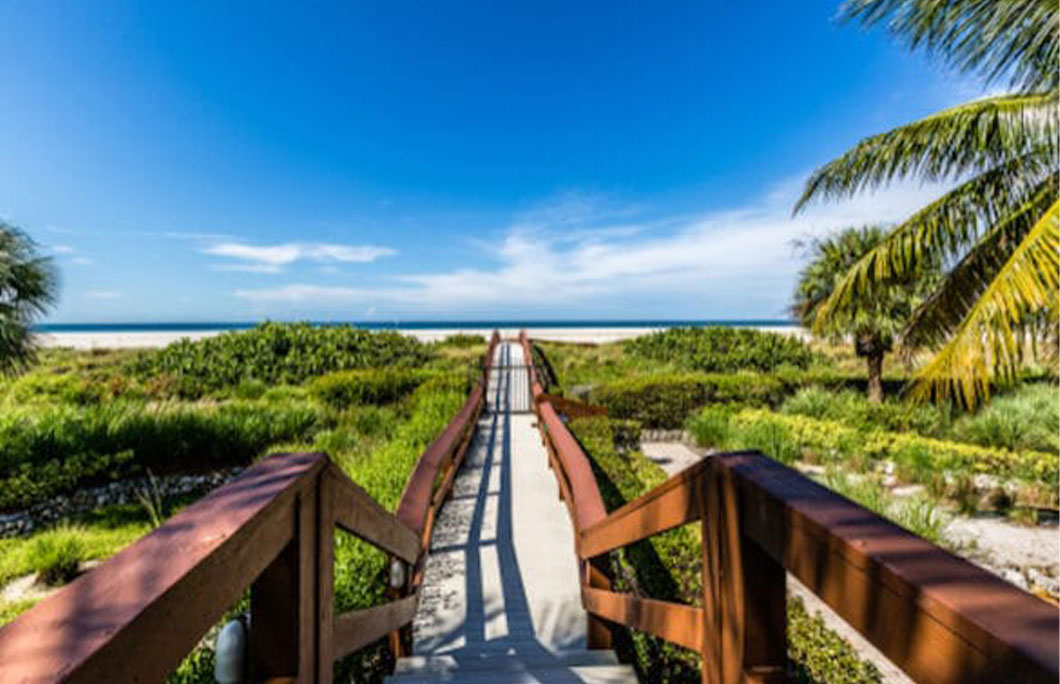 ---
20. Sommarøy, Norway
For proof that you don't need to book a flight to the Caribbean for coral beaches and turquoise ocean views, head to Sommarøy. But what really sets this Nordic destination apart is the "Midnight Sun". Sommarøy, which means 'Summer Island', hardly sees sunset during the summer months. The sun doesn't set for 69 days every summer, and is in constant darkness from November to January.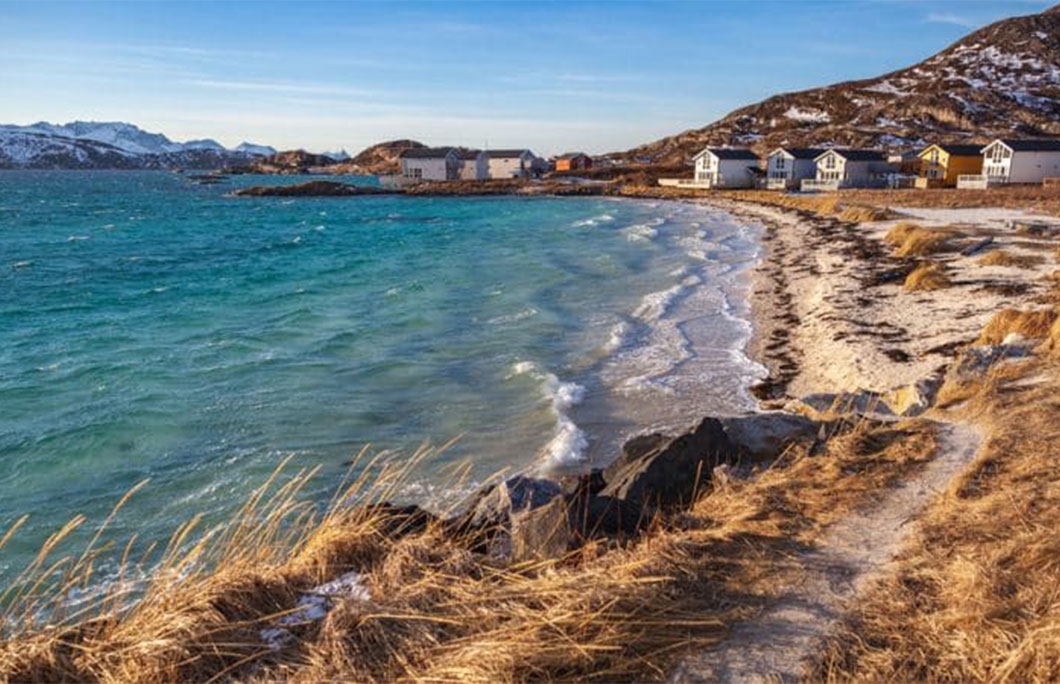 ---
19. Bled Island, Slovenia
It's fair to say Slovenia is having a bit of a moment. Ranked as one of the greenest destinations in the world, thousands of tourists are hot-footing here for hiking, biking and more. Lake Bled, which rises out of the country's most beloved lake like a magical mirage, is bewitching. Open daily, the tiny island is home to the Church of the Assumption, a tiny museum, Provost's House and the petna – an impressive gondola offering swapping views over the fairytale landscape.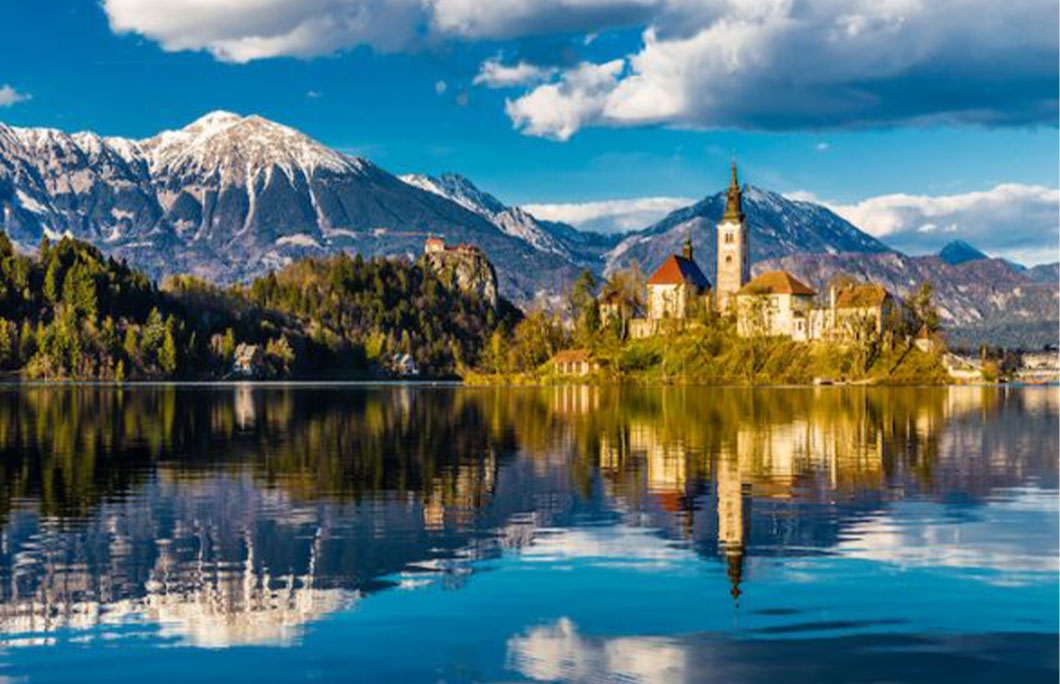 ---
18. Espiritu Santo, Vanuatu
Santo – as locals call it – is the largest of the 83 Vanuatu Islands. It still remains largely unspoilt, with powdery white sand and freshwater Blue Holes surrounded by natural rainforests. You'll fall in love with this place the moment you spot it from the plane.
One of the world's most picturesque islands, this spot has clear blue waters and sparkling sand. At Champagne Beach, you will also find fresh fruit stalls, freshly prepared crab and lobster and cute beachside shacks.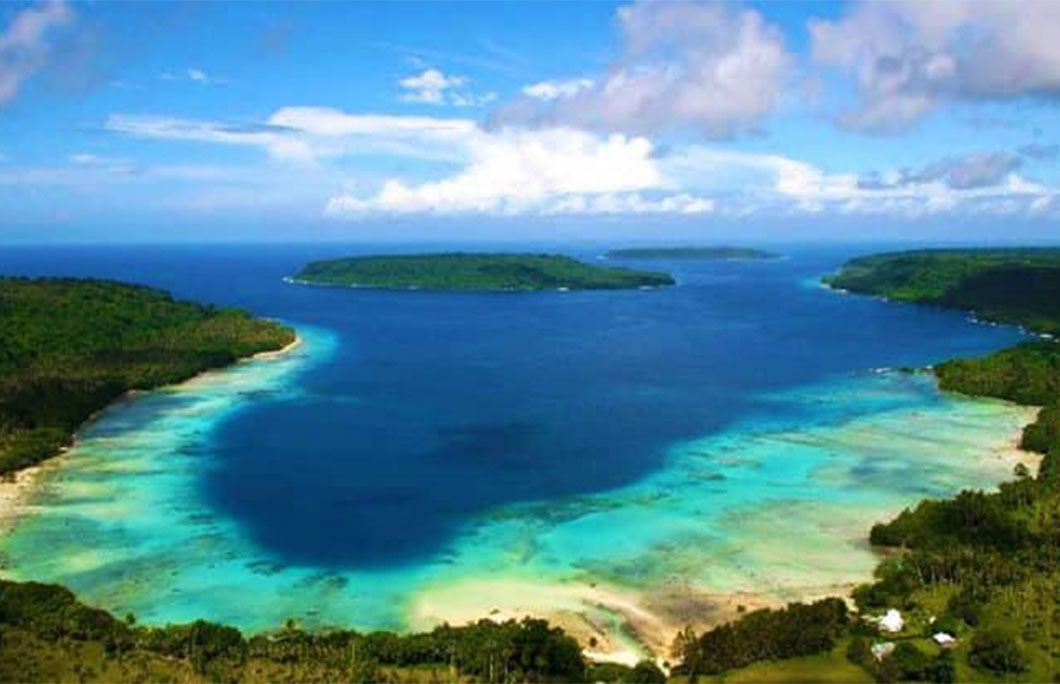 ---
17. Ambergris Cay, Belize
Those looking to combine some of the world's best snorkelling with an epic party scene will be hard pressed to find better than Ambergris Caye. It's the largest island in Belize, surrounded by the Belize Barrier reef, the largest barrier reef in the Americas. As well as endless white sandy stretches, waters teeming with marine life and mangrove-lined lagoons, there are upmarket hotels, bustling beach bars and party hotspots like Placencia and Punta Gorde.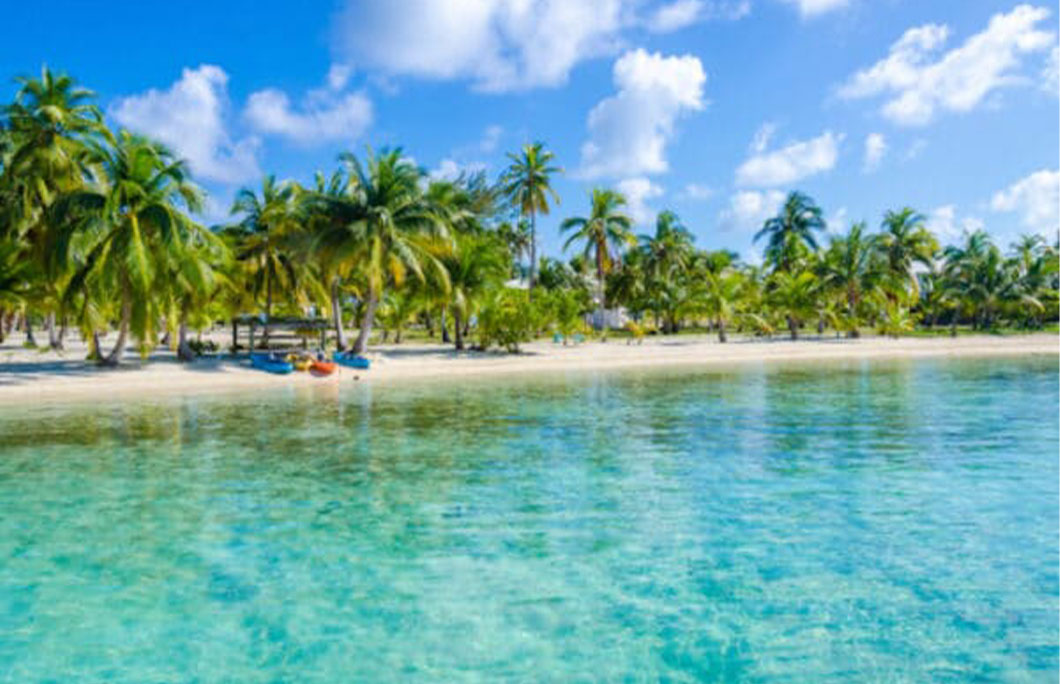 ---
16. Waiheke Island, New Zealand
This beautiful, bohemian island is famous for its good food, wine and art, but it's heartstoppingly beautiful too. The second-largest island in the Hauraki Gulf of New Zealand, it's just a 40-minute ferry ride from downtown Auckland, which makes it popular with city-dwellers too. The beaches are breathtaking too, boasting secret coves, calm waters and endless expanses of sugar-soft sand.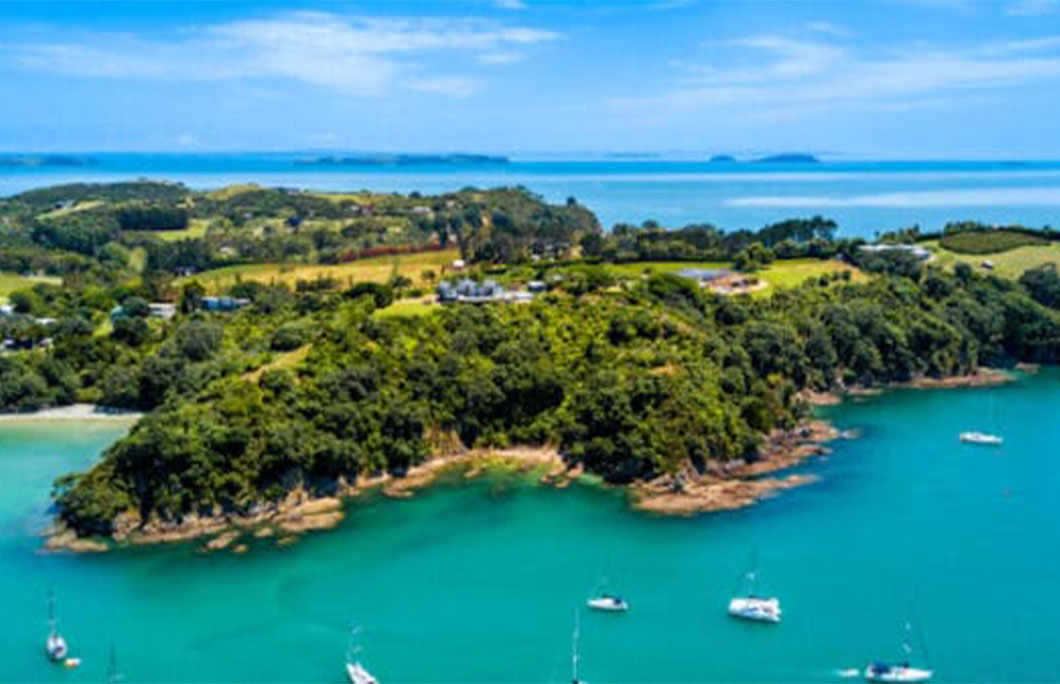 ---
15. Bornholm, Denmark
Denmark might not be the first place that springs to mind when it comes to idyllic islands, but that's all part of Bornholm's charm. Technically closer to Sweden, this picturesque island is a 30-minute flight or 2.5-hour drive from Copenhagen. Combining pristine beaches, picturesque fishing villages and a renowned culinary scene, it's the perfect place to while away a few days. Take to two wheels and explore its 200-km cycleways to really get under the skin of this lovely, laid-back island.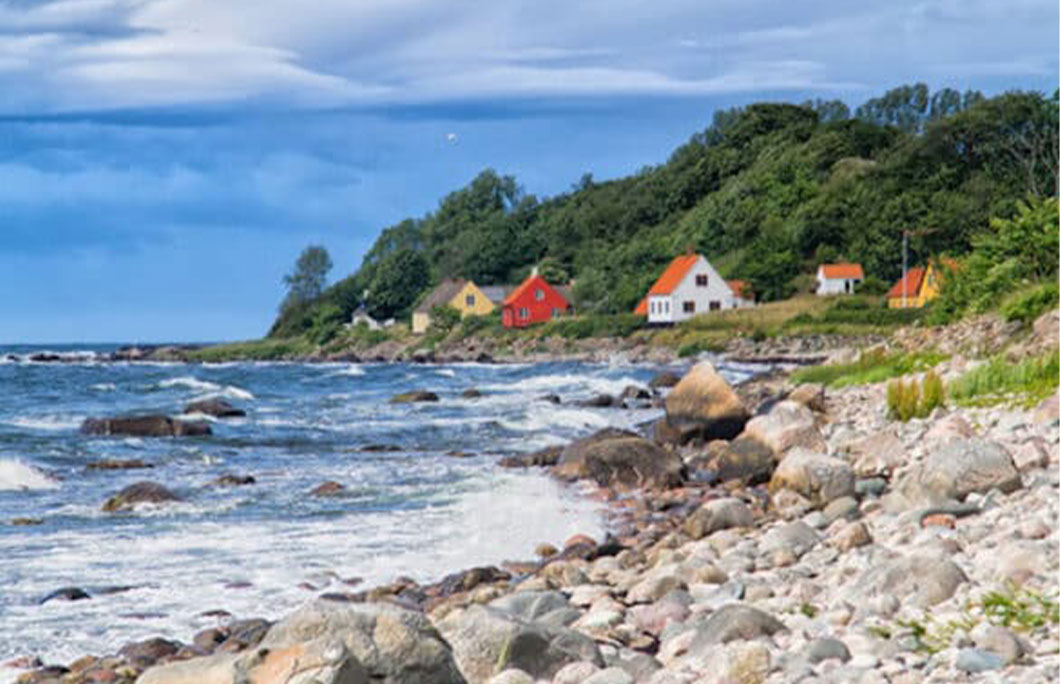 ---
14. Purple Island, Qatar
Everyones talking about Qatar this year thanks to the Fifa World Cup, but if you're looking for some respite from the crowds, you might want to consider hopping across to on of the nation's islands. Unlike many of Qatar's islands, Purple Island isn't manmade and instead boasts a fascinating history. Once a temporary campsite for trade with Bahrain and used by fishermen and pearl divers since 2000 BCE, it's home to some fascinating ruins, as well as a wide variety of birds and marine animals.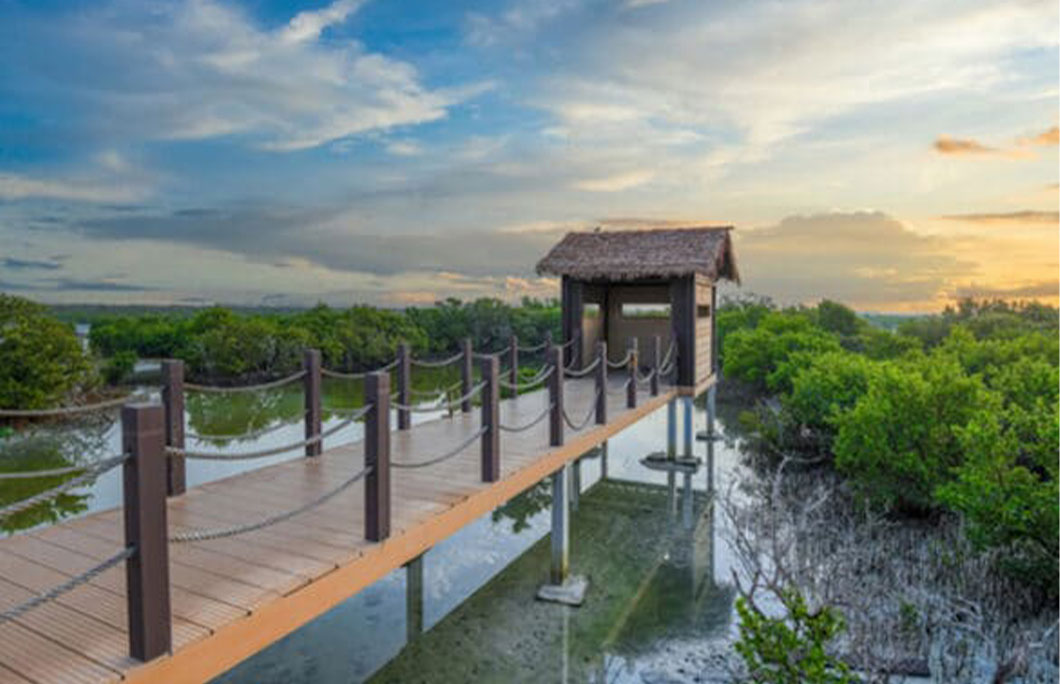 ---
13. The Maldives
Looking for paradise? You'll find it in the Maldives, a tropical nation in the Indian Ocean of more than 1,000 coral islands. It's home to some of the world's most luxurious hotel resorts, with white sandy beaches, underwater villas and restaurants and bright blue waters.
You'll struggle to pick just one spot to visit here, but highlights include Rangali Islands and its incredible underwater resort.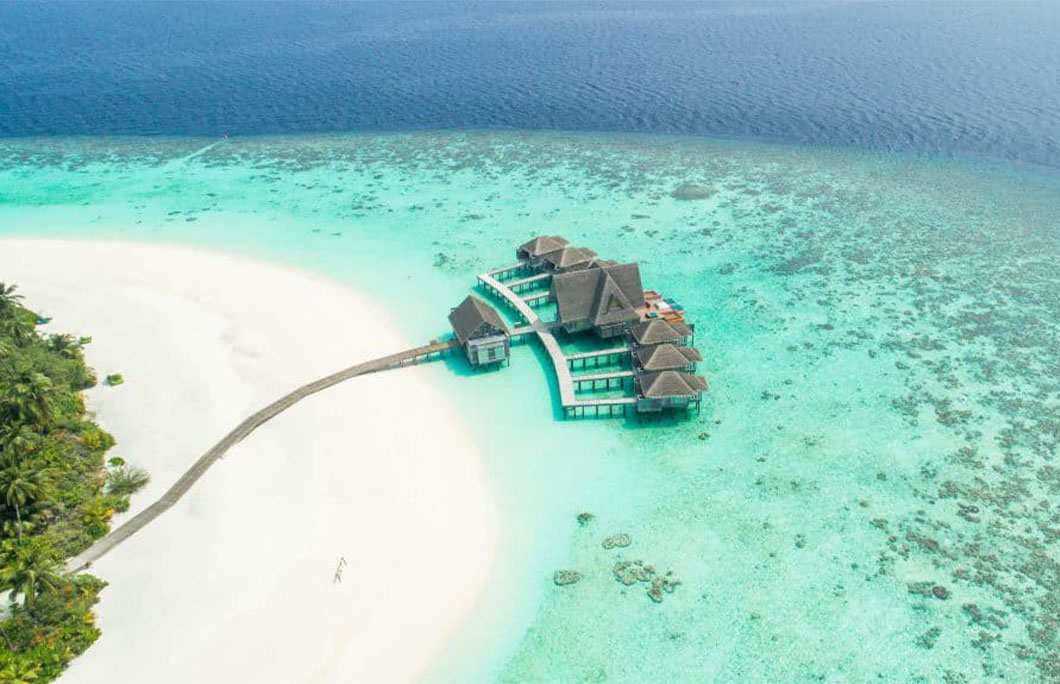 ---
12. Mnemba Island, Tanzania
Set three kilometres off the northeast coast of Unguja, Mnemba Island is a teeny-tiny island that sits within a halo of coral reef. Perfect for those seeking seclusion, the island offers 12 luxurious beachside banda suites and double the number of staff to guests. Days here are best spent stretching out on sugar-soft white sands, snorkelling in the shallows and sipping champagne as the sun sets against the casuarina pine forest backdrop.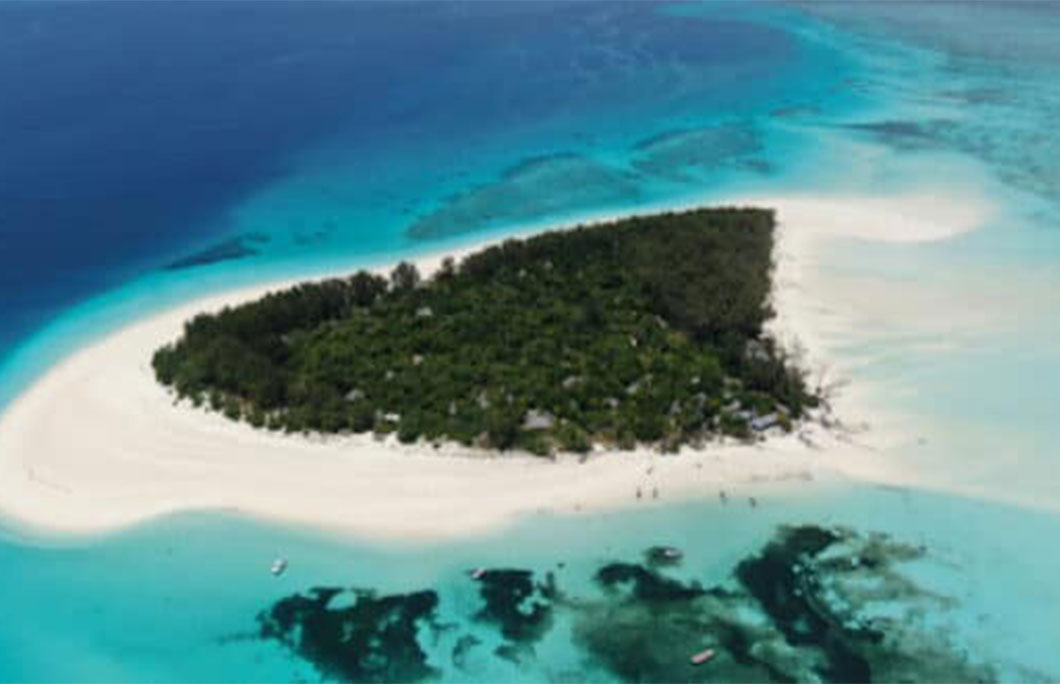 ---
11. Bali, Indonesia
The Indonesian island of Bali has long been a huge draw for everybody from surfers to honeymooners for decades, but it's been closed to tourists for more than two years. But as of June 2022, its doors are wide open. This paradise island has something for everyone – terraced rice fields, pristine beaches, world-class surf spots and historical temples. Add in a buzzing food and drink scene and it's easy to see why Bali is one of the best islands in the world.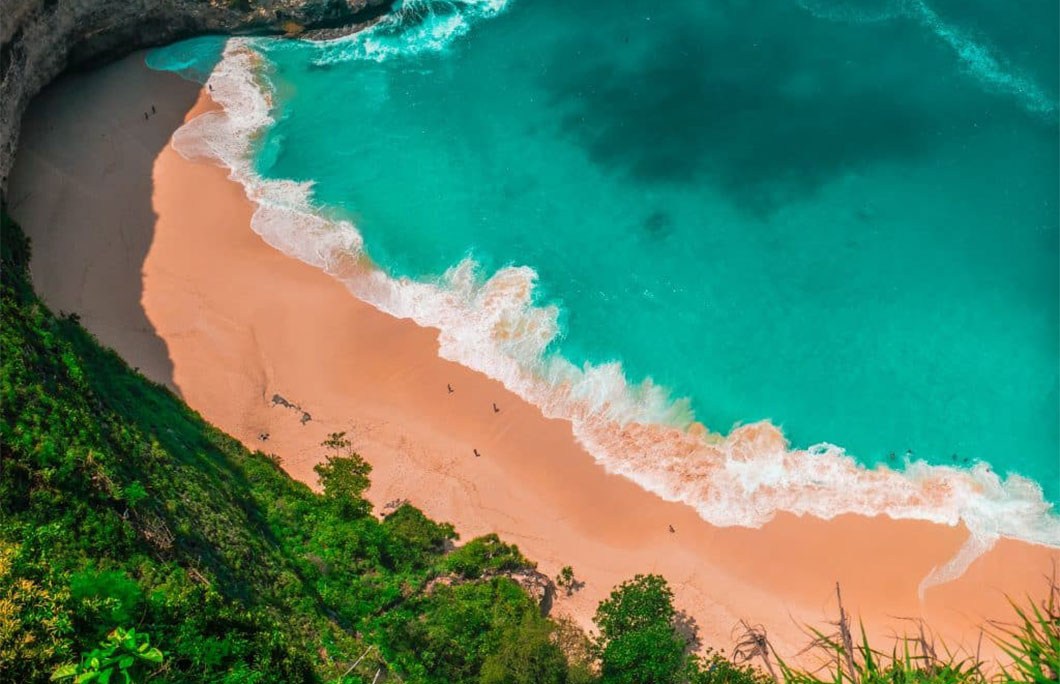 ---
10. Menorca, Spain
For a long time, Mallorca and Ibiza got all the attention, but Menorca has recently come into its own in recent years. Billed as the Balearic's most eco-friendly holiday spot, the whole of the island is recognised as a UNESCO Biosphere Reserve thanks to its bountiful flora, fauna, birds and beaches. It's also the largest marine biosphere in the Mediterranean and a Starlight Reserve and Starlight Destination.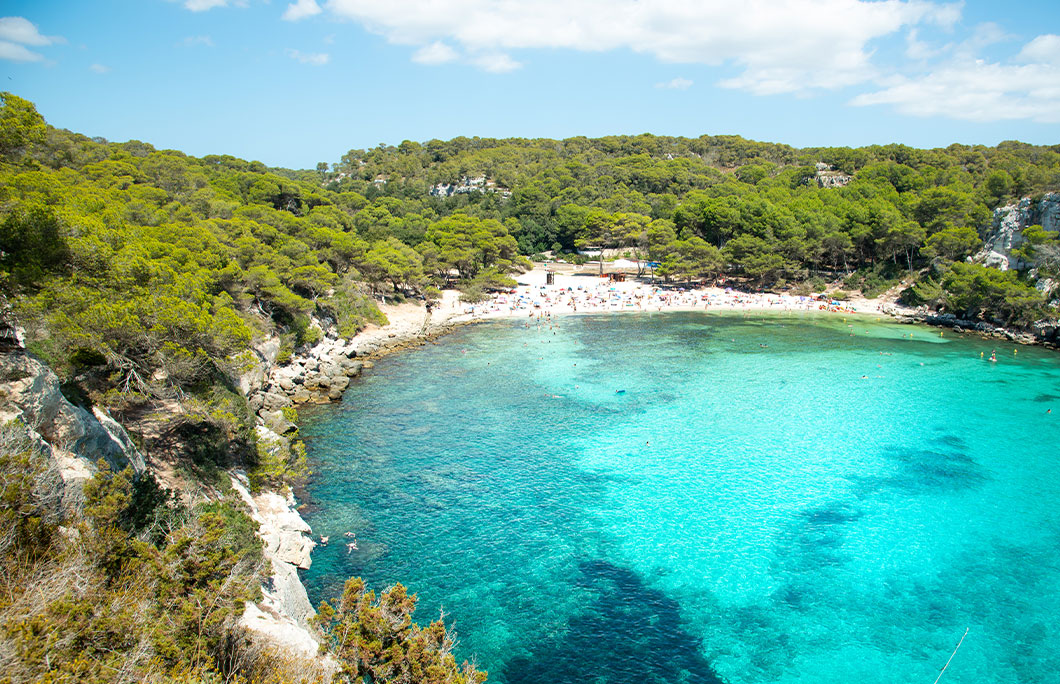 ---
9. Flatey, Iceland
Iceland isn't short on good-looking islands but Flatey can now claim its place as one of the best islands in the world. There are beautifully kept old houses dotted along the island, but just two families stay here throughout the winter.
In a charming way, it feels very much like a movie set. And so it is. Many movies are set on the island, most notably The Honour of the House based on a short story by Nobel Prize winner Halldór Laxness. The tranquillity at this island is unique – time stands still.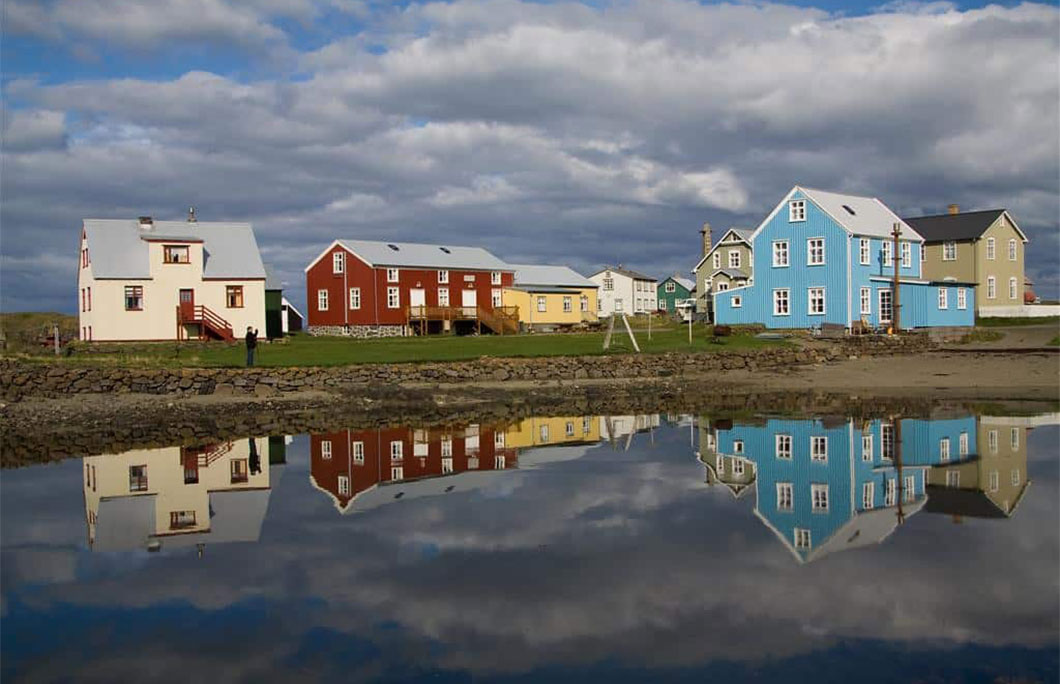 ---
8. Havelock Island, Andaman Islands, India
Widely recognised as the crowning jewel of the shimmering Andaman Islands. The region is home to 89% of India's coral diversity, including Staghorn coral, sea fans and plate coral. Radhanager, a sweeping crescent-shaped stretch of sand backed by jungle, frequently ranks as the best beach in Asia. For an ultra-luxurious stay, check into the newly-opened Taj Exotica, the first five-star resort on the island. With 72 villas nested between banana plantations and coconut groves, a 50-metre infinity pool and a brilliant restaurant, it promises to be the ultimate island escape.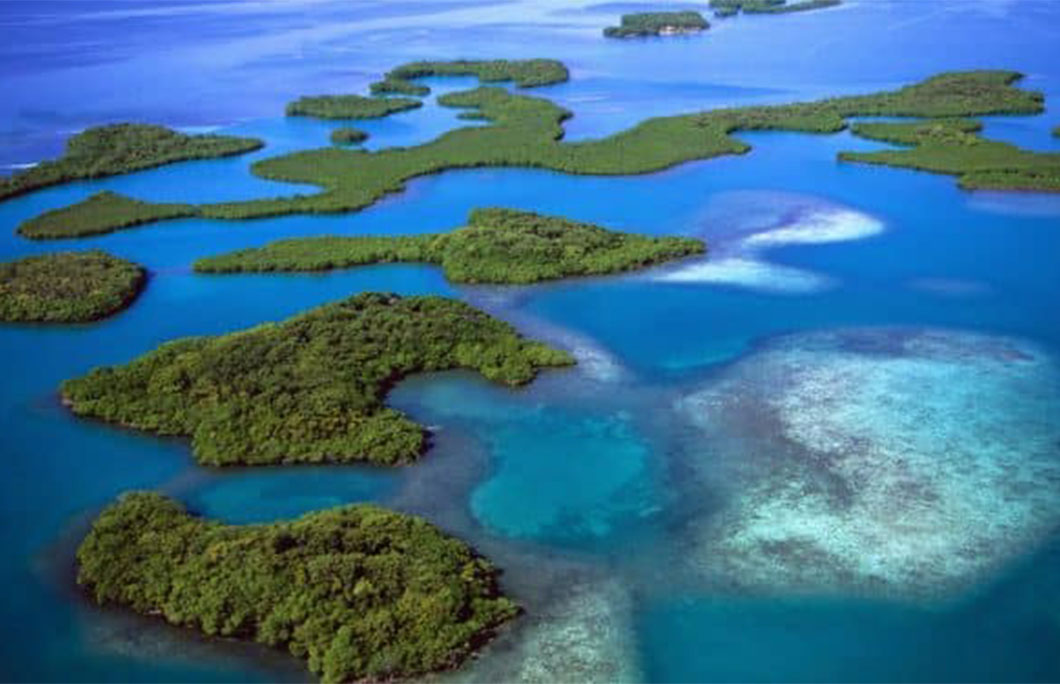 ---
7. Moreton Island, Australia
Set in Brisbane's backyard, just a 75-minute ferry ride from the city, Moreton Island is made entirely of sand – the third largest of its kind in the world. From snorkelling the Tangalooma wrecks to tobogganing down sand dunes at 40 km/ph, it's the ultimate island getaway or families. Plus, a friendly family of dolphins have visited the shores since the early 1990s, so guests at the resort can book feeding sessions too.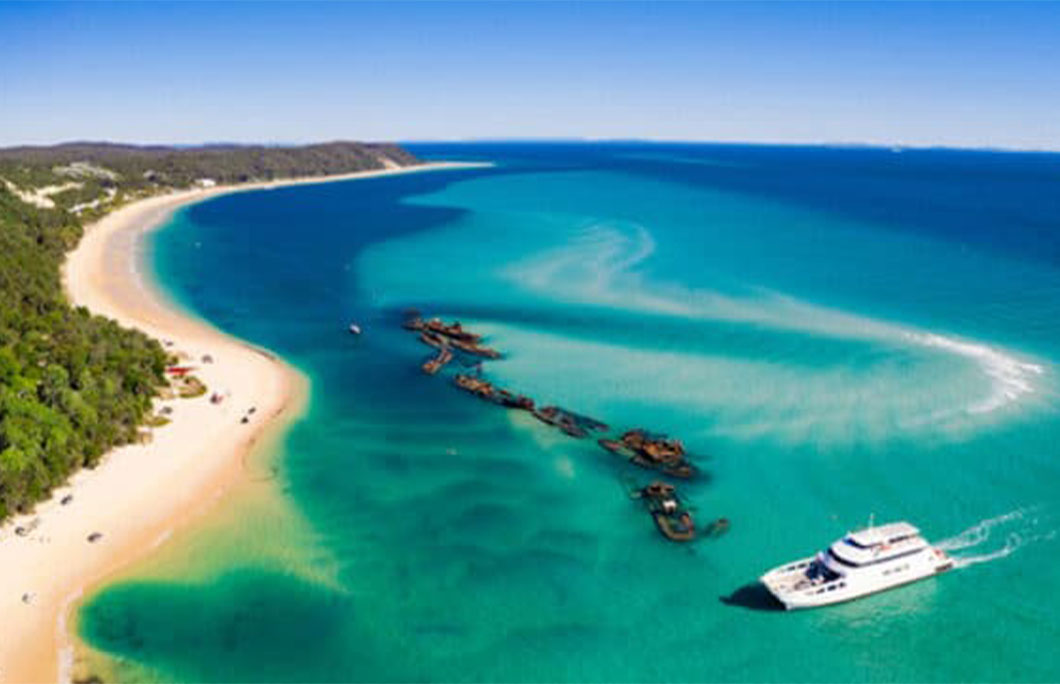 ---
6. Lummi Island, Washington
Lummi Island yet feels lightyears away from the bustle of Seattle. It's a sleepy, scenic island with a thriving artist community, local and organic dining, and stunning vistas of the Salish Sea.
Coming here is like going back into the past where life is a little bit slower and a lot more meaningful. It's an ideal place to get off the grid and enjoy seaside strolls, bicycle rides and a good book. After the past two years, this is the sort of place that heals you from the inside out. Fewer than 1,000 people live here full time, and for those that do – we're jealous.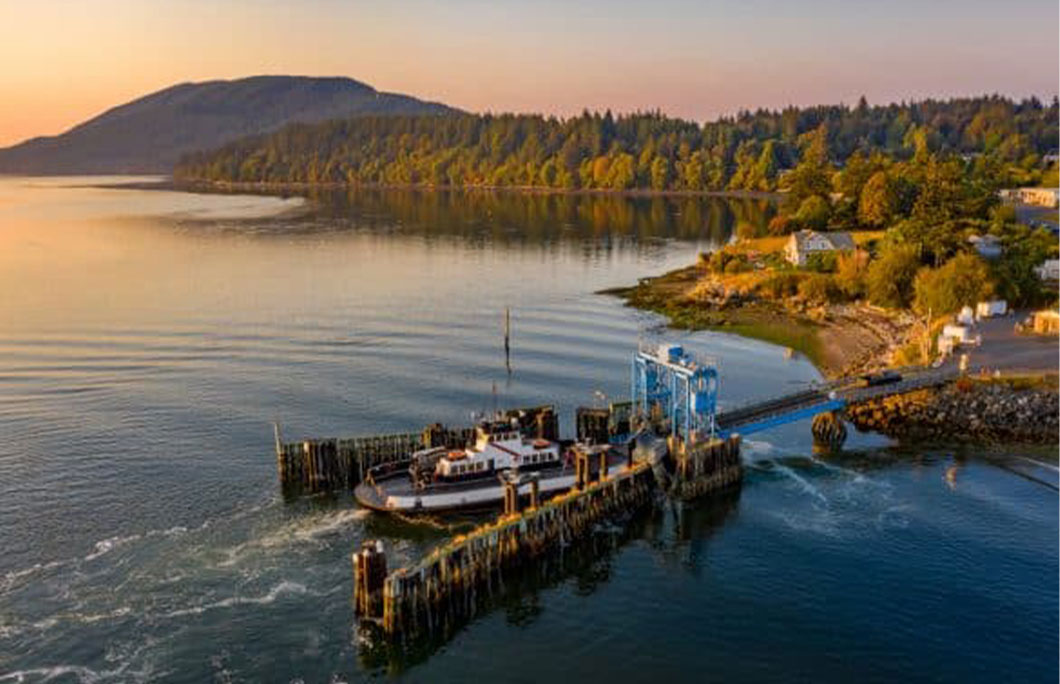 ---
5. Madeira, Portugal
For years, Madeira was the destination of choice for retirees, but these days it's drawing younger crowds for its lively towns, beautiful beaches and epic hiking trails. It's even home to its own island chain – The Desertas Islands – known as the Galapagos of Europe. As well as jaw-dropping beaches, it's home to a colony of Mediterranean monk seals, which can reach three metres long and 300 kg in weight. It's also home to one of the top 15 beaches in the world, Porto Santo. The 9-km golden stretch of sand is famous for its rolling sand dunes and therapeutic hot sand therapy.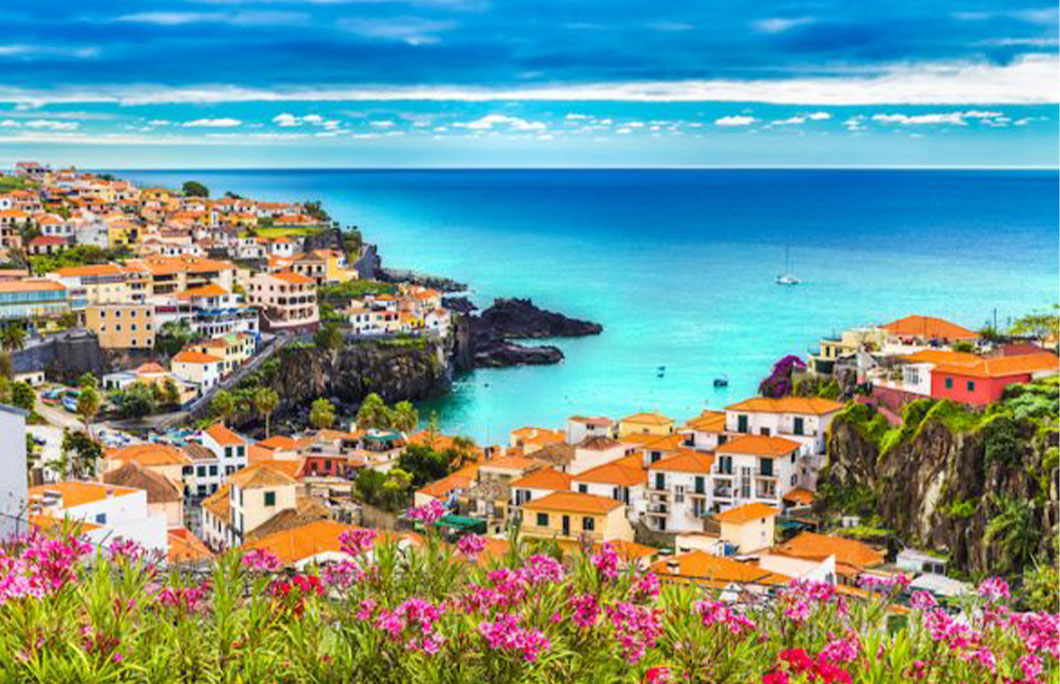 ---
4. Anguilla
This eco-friendly island stretches just 16 miles long, but it packs a real punch. From pink-hued beaches to historic ruins to spectacular snorkelling, there's something for every taste and budget. This year, there's a whole string of new restaurants to check out and hotels to check into too, from Meads Bay Bar and Restaurant to Hummingbird Villa.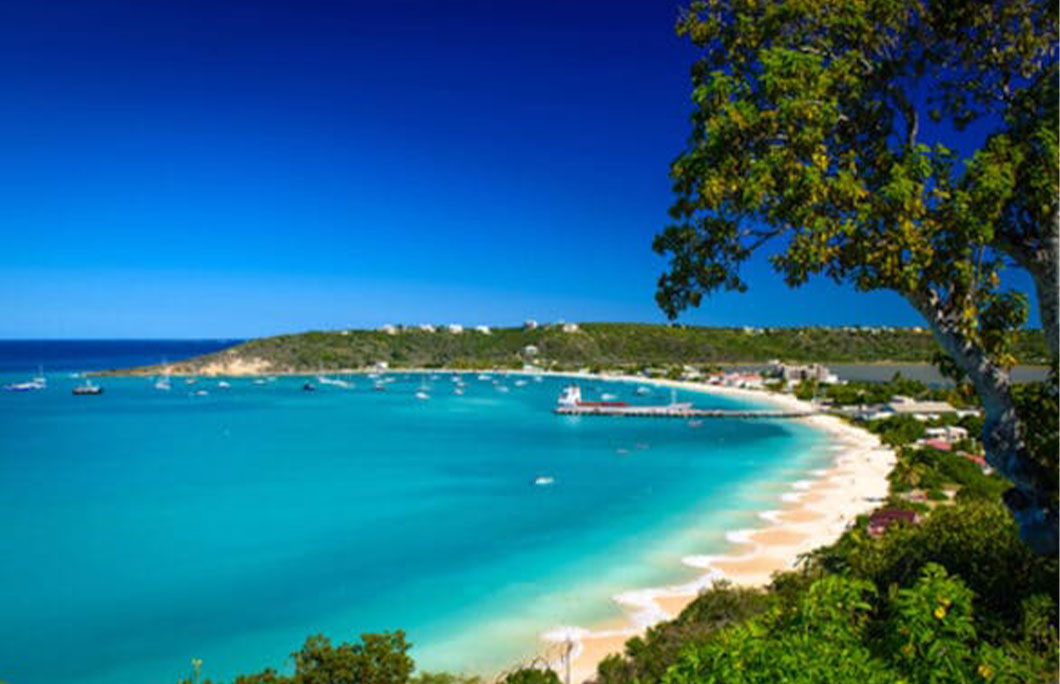 ---
3. Koh Mak, Thailand
A far cry from Thailand's notoriously overcrowded corners, Koh Mak is committed to developing its tourism infrastructure sustainably. That means working with nature and the local community, rather than exploiting it, by investing in recycling, renewable energy and prohibiting gas-guzzling vehicles. Little wonder, then, how it's managed to maintain its status as one of the most idyllic islands in the world. Think wildlife-rich waters, endless blonde beaches and swaying coconut-filled palms and you're halfway there.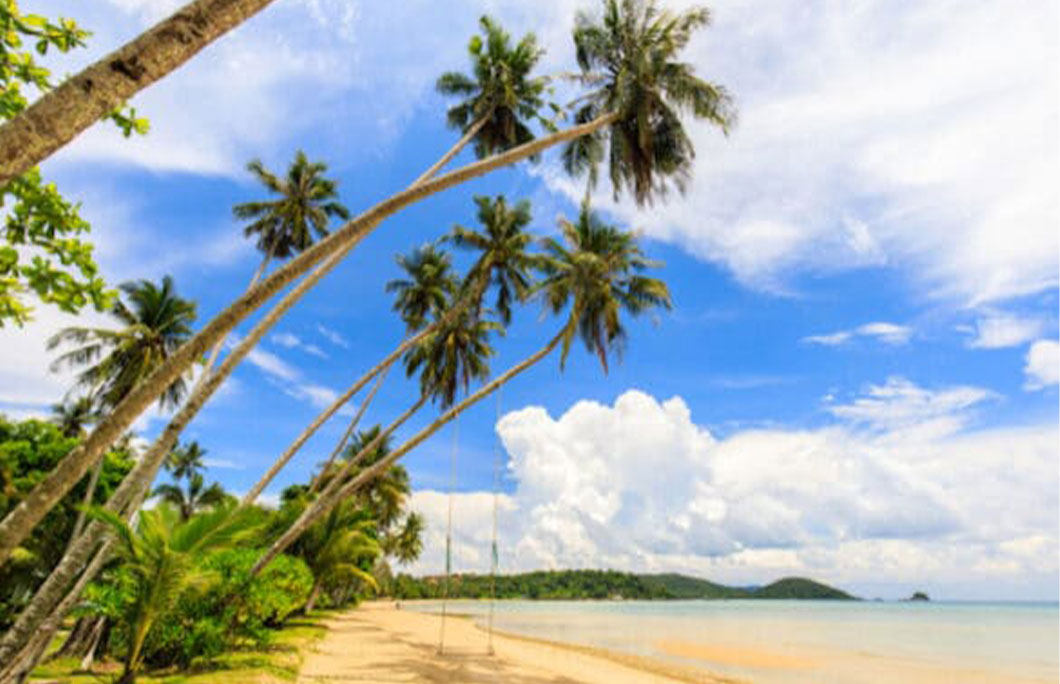 ---
2. Jamaica
Beloved for its palm-fringed beaches, reggae beats and zingy jerk chicken, Jamaica is the third-largest island in the Greater Antilles Caribbean. While it's always been popular with holidaymakers – particularly Montego Bay, Negril and Ocho Rios – 2022 is a particularly important year for the island, as it celebrates 60 years of independence. Parties are planned for the whole year, though the Jamaica Carnival in August will be icing on top of a very impressive cake.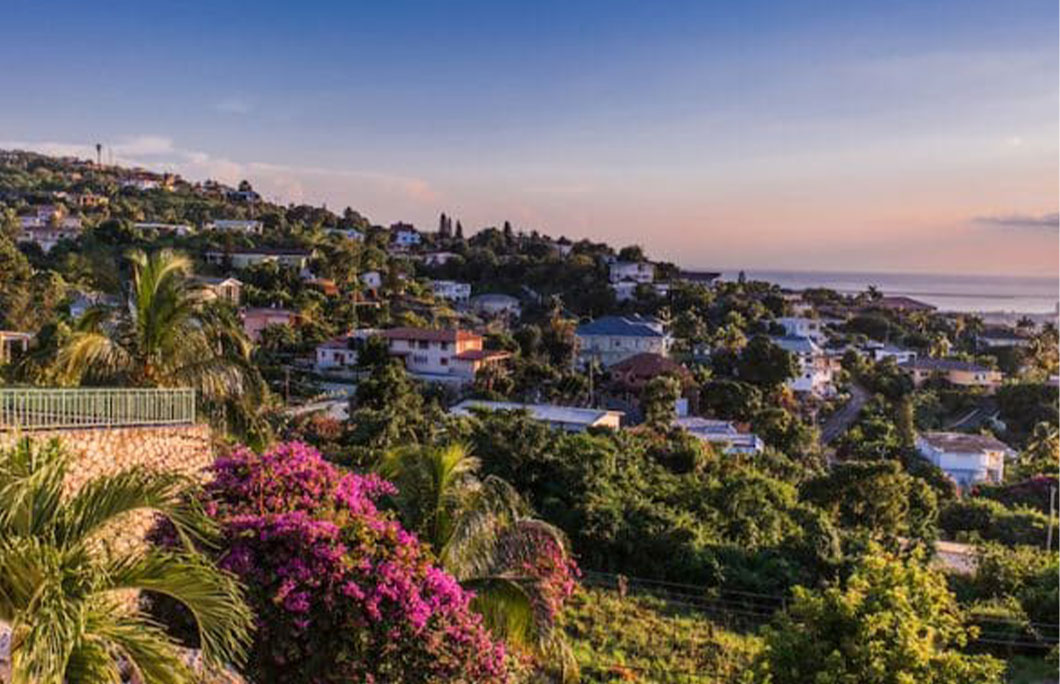 ---
1. Mauritius
Backed by verdant green mountains, this pint-sized tropical island only recently opened up to international visitors, so now is the time to explore. While it might be small, there's plenty to keep visitors occupied too, from brilliant beaches to botanical gardens. It's not just popular with humans either; bottlenose dolphins, spinner dolphins, sperm whales and humpbacks all play in its surrounding waters.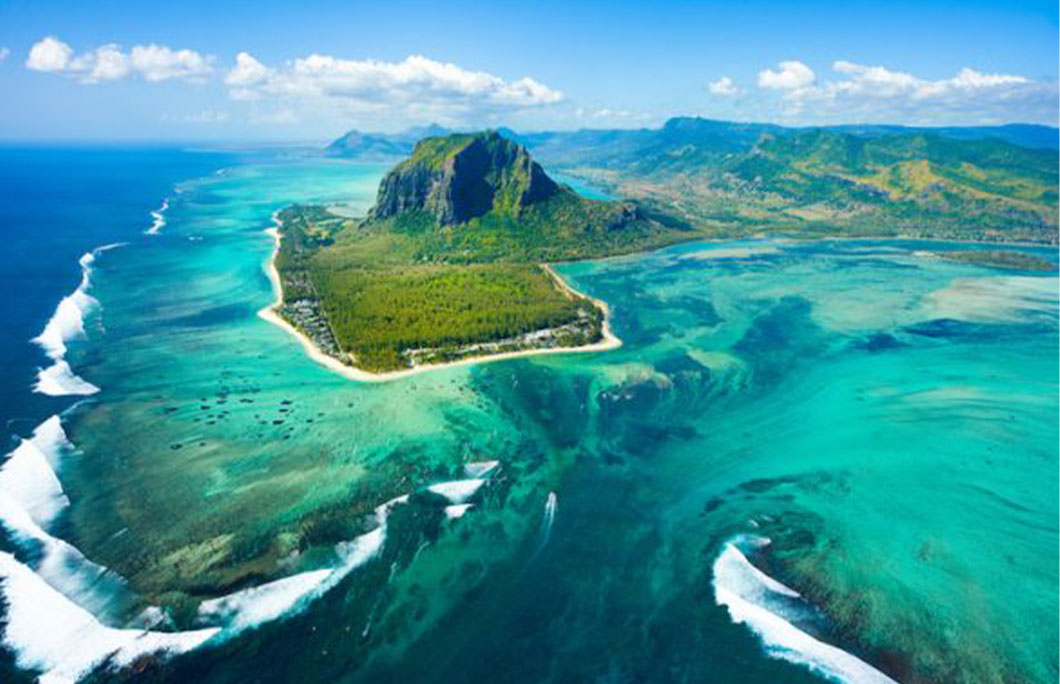 ---