Cannot decide whether to choose Antigua Vs Aruba?
Torn between Aruba and Antigua for your next beach break? You're not the only one. These are two of the Caribbean's superstar islands, both bursting with history, brilliant beaches and natural wonders. So which to choose? If you're struggling to make the decision, our quick guide to Antigua and Arub should help you to decide.
Antigua Vs Aruba: How to Choose Between the Two
Overview – is Antigua Or Aruba better?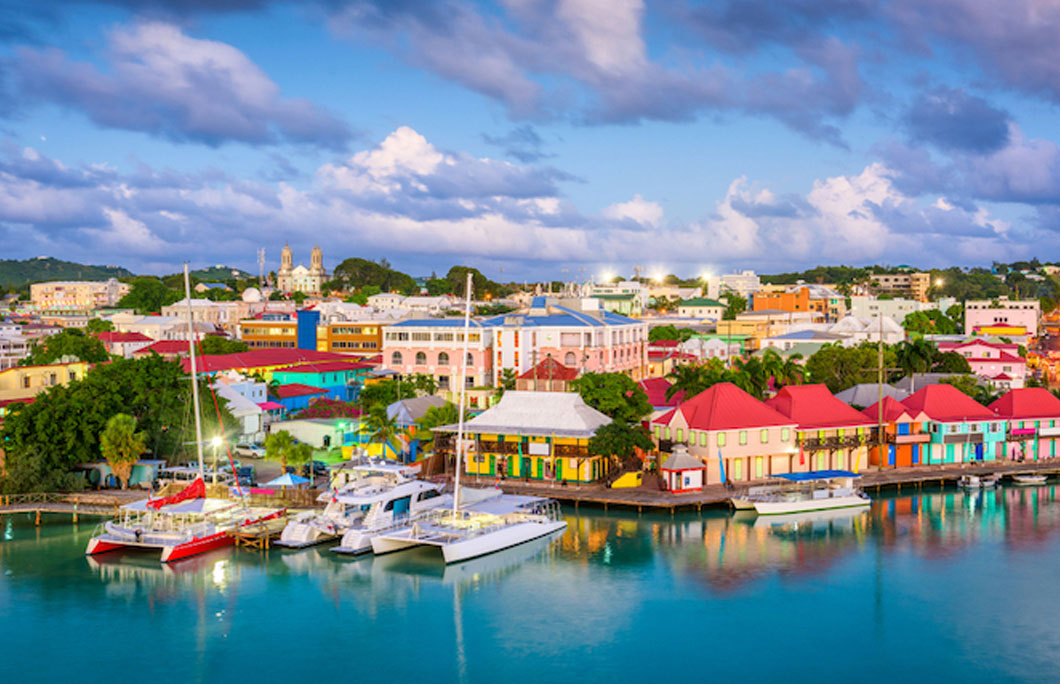 Antigua is one half of the tiny island chain comprising Antigua, Barbuda and Redonda. It sits to the east of St Kitts & Nevis and north of Guadeloupe. Part of the British Empire for decades, it's the the largest of the English-speaking Leeward Islands. For an island that measures just 11 miles wide and 14 miles long, it's bursting with history, natural beauty and brilliant hotels.
Aruba is part of the ABC trio of islands – Aruba, Bonaire and Curacao. Set some 18 miles off the coast of Venezuela, these three islands form part of the Kingdom of the Netherlands. As a result, the island has a striking Dutch Caribbean identity, though its popularity with holidaying Americans has left its marks too. It's one of the most-visited islands in the Caribbean, but don't let that put you off; there are plenty of secluded beaches, uninhabited islands and lively local towns to keep you far from the crowds.
---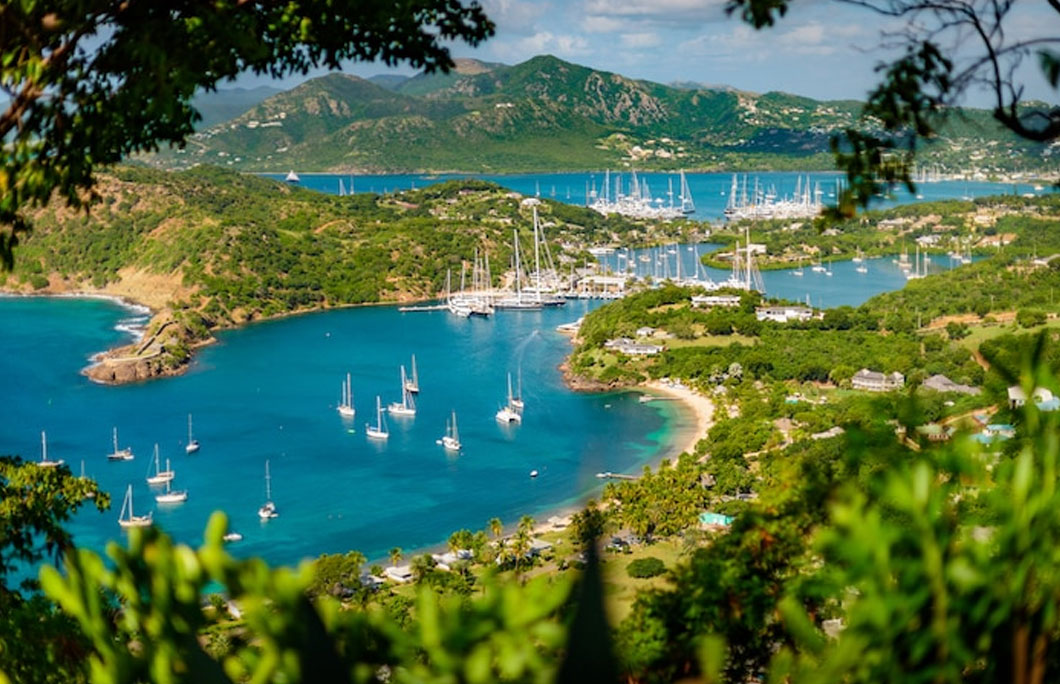 Antigua
Antigua has plenty to offer beyond its blockbuster beaches. St. John's, the capital, is teeming with gingerbread-style houses and colonial-style buildings. It's home to attractions like Nelson's Dockyard National Park, the Unesco-listed Georgian naval base, too. There's plenty in the way of retail therapy here too. The Heritage Quay Complex is packed with duty-free bargains, while the Vendor's Mall is brimming with local arts and crafts.
The island's interior abounds with hiking and biking opportunities too, across tiny villages, sugar mills and rolling hills. Wallings Nature Reserve is one of the best places to experience Antigua's rainforest, with lots of local fauna and flora to spot along the way. Or, if hiking is a little too slow-paced, you could hurtle high above it on the Antigua Rainforest Zipline Tour instead. The island's highest peak, affectionally named after President Obama, is Antigua's 'Everest'. Lush vegetation and dense forest cover the 402-metre peak, which makes it a popular and scenic hiking spot.
If you're interested in Angtigua's history, Betty's Hope sugar mill is now a fascinating open-air museum. The Museum of Antigua and Barbuda covers the history and culture of the nation and boasts a staggering collection of indigenous artefacts too.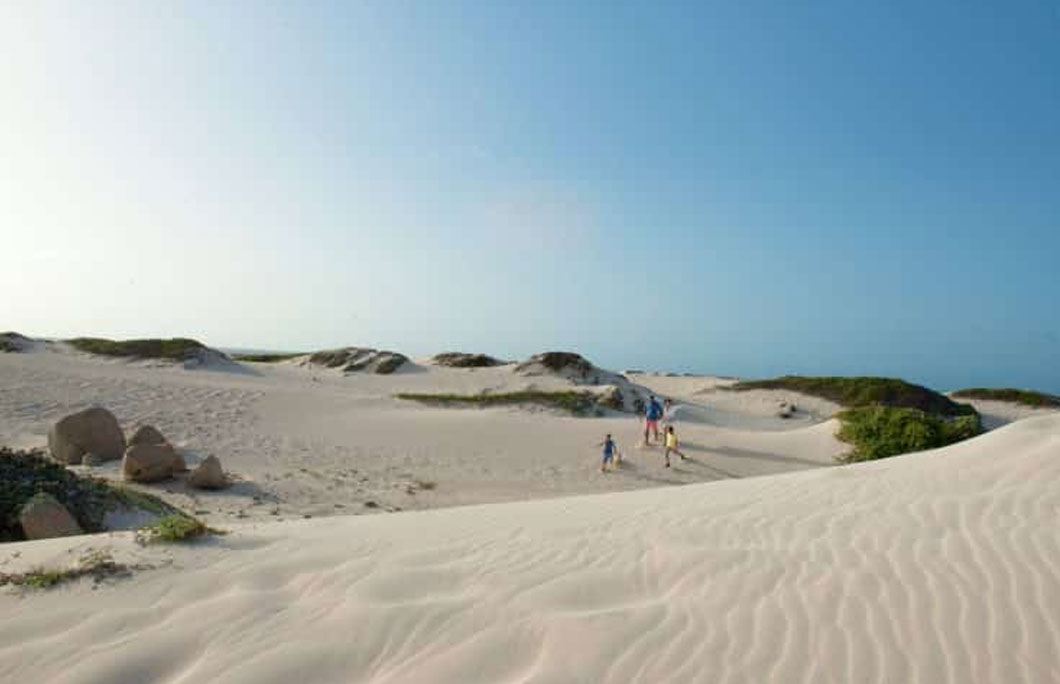 Aruba
When it comes to natural wonders, Aruba packs a real punch.At the Bubali Bird Sanctuary, wildlife-watchers can see more than 80 species of migratory birds in the roosting and breeding area, while adventure enthusiasts can explore the rolling white sand dunes on the northern shores, climb the windswept steps to the peak of Hooiberg hill.
Oranjestad, Aruba's colourful capital, is a bustling harbour city and well worth a visit. As well as luxury boutiques, jewellery stores and theatres, it's home to many of the island's oldest landmarks, including the 18th-century Fort Zoutman, built to protect the city from pirates.
Beyond the beaches and big city, there's a handful of charming coastal towns to explore too, like San Nicolas, known for its galleries and colourful street art. And, no trip would be complete without a visit to the California Lighthouse at sunset. Named after the sunken ship 'California' that prompted its construction, this lighthouse sits 55-metres offshore and offers sweeping views out over the Caribbean Sea.
---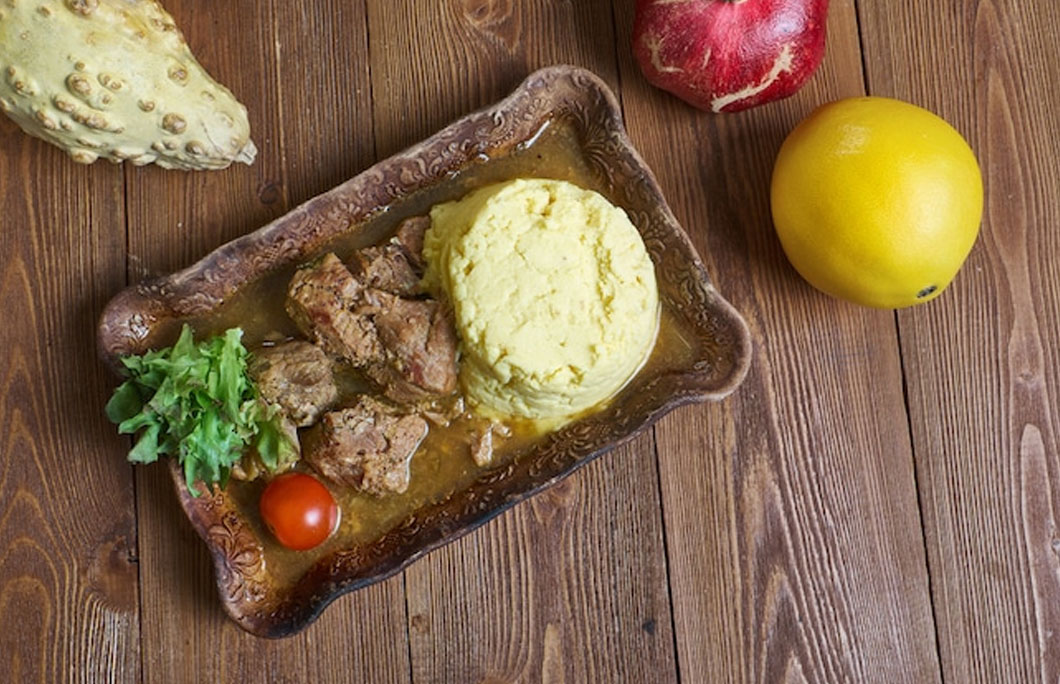 Antigua
Both Creole and European flavours have influenced Antigua's varied cuisine. The island's national dish is fungee, a hearty corn and vegetable mash topped with sauce. It's usually served like rice, pasta and porridge or rolled into balls. You'll find this and other traditional dishes like 'goat water' and spicy stews at most local restaurants. Unsurprisingly, seafood is excellent here too. One of the best places to sample it is at one of the raw bars along the coast, which specialise in spiny lobster, red snapper and oysters.
Aruba
Due to its small and arid landscape, Aruba has been challenged when it comes to bounties of the earth. However, thanks to a new generation of creative chefs, the island now boasts a burgeoning culinary scene. True, you'll still find a strong American influence at many of the restaurants around Palm Beach, but the real treasures are beyond the main strip. Infini, an 18-seat chef's table, is billed as one of the most unique dining experiences in the region.
---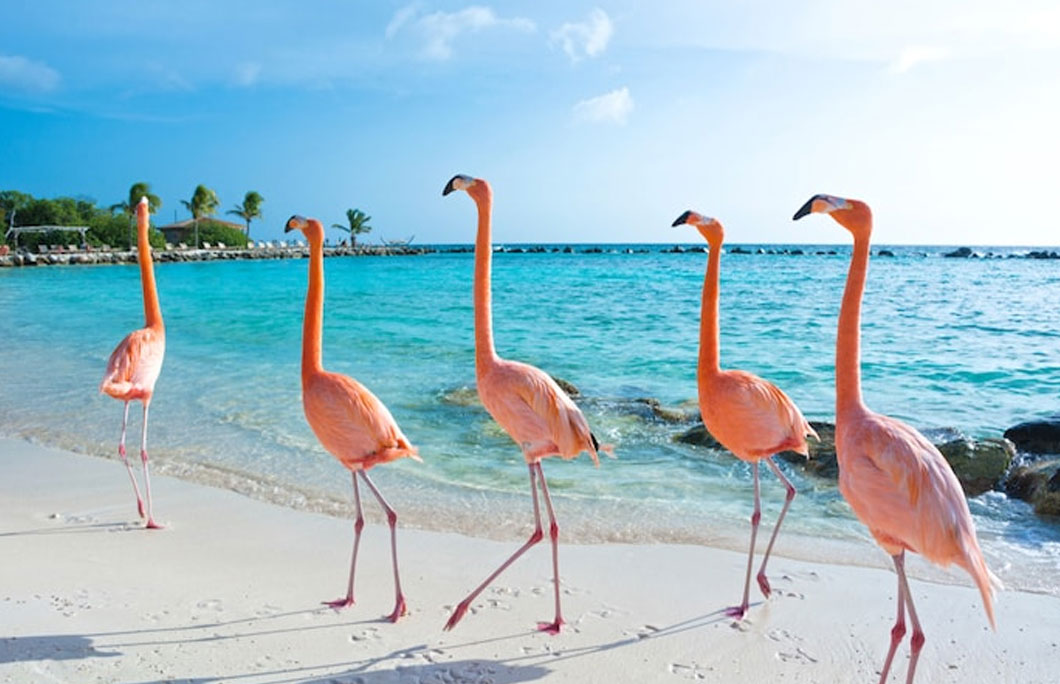 Antigua
Nicknamed "the land of 365 beaches", Antigua literally offers one beach for every day of the year. No two are the same either; you'll find lively beach bars and stereotypical surf towns as well as secluded coves and intimate lagoons. On the northwest of the island, Dickinson Bay is the island's quintessential beach resort destination. It's packed full of restaurants, bars and resorts. Crowd-free Ffyres Beach is popular with families and there are barbecue facilities there too.
The island is popular with surfers too, though windswell rarely exceeds three feet, even during hurricane season. For the best swells, head to Sand Haven or Fort Barrington, renowned for its long and ripable waves. The surrounding waters are teeming with marine life and shipwrecks too, which makes it popular with snorkelers and divers. Cades Reef , a two-mile reef in the Cades Bay Marine Park, is one of the most exciting snorkeling spots in Antigua. You'll need to hop on a boat to reach the spot, which is home to tropical schools of fish, as well as lobsters, sea fans, hard and soft corals, moray eels and nurse sharks.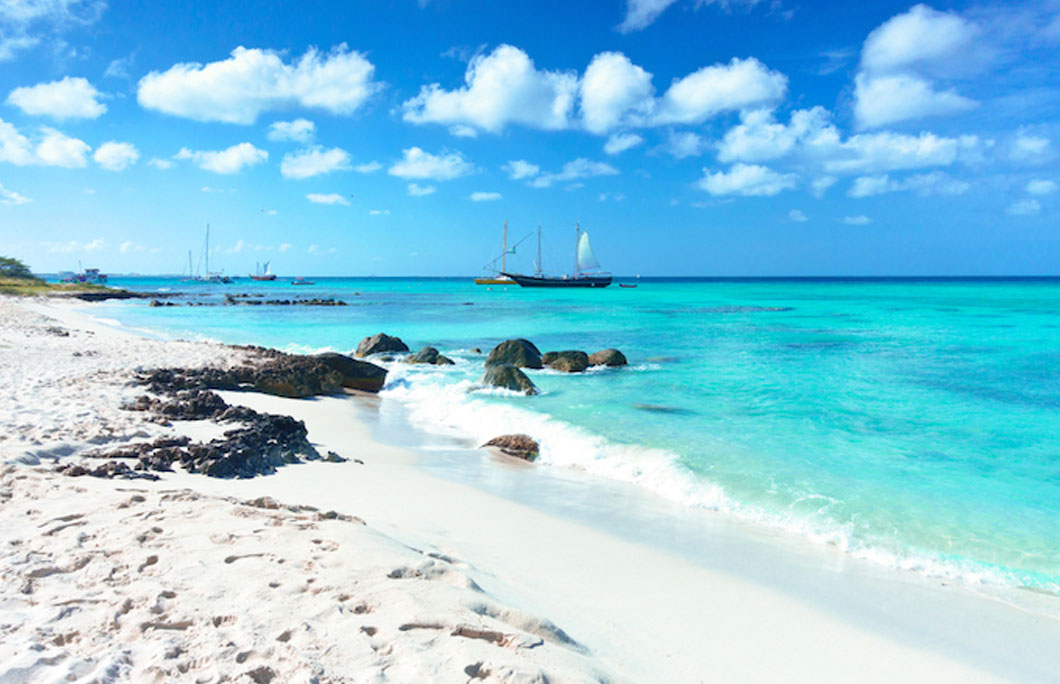 Aruba
Aruba's coastline is just as impressive. It's 11km coastline is home to some of the best beaches in the world too, including the stretch between Palm Beach and Eagle Beach. The aptly-named Flamingo Beach, home to a colony of famous flamingos that strut around the beaches, is one of the most photographed locations on the island too. Over on the south coast, Baby Beach is popular with locals but rarely visited by tourists.
The island's east coast is popular with surfers and boogie borders too. Andicuri Beach is renowned for its crashing waves, as is Dos Playa in the Arikok National Wildlife Park. The north and west coast of the island, protected from the eastern trade winds, are excellent for snorkelling too. The shallow waters at Arashi Beach are teeming with schools of colourful fish, sea turtles and kaleidoscopic corals. The island is home to the largest shipwreck site in the Caribbean too, Antilla Wreck. Colourful coral, tropical fish, lobsters, shrimp and tube sponges now completely cover the 440-ft German ship.
---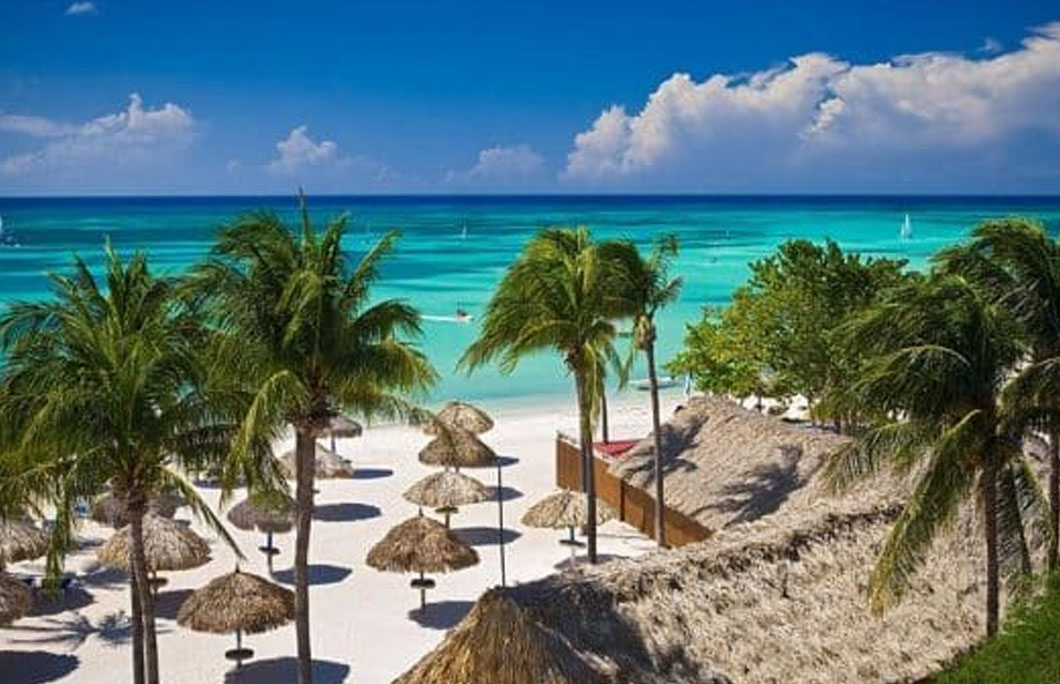 Antigua
Unlike many other Caribbean islands, hotels in Antigua aren't concentrated in one or two pockets of the island. There are luxury resorts and simple guesthouses dotted across the whole island, some with private sweeping beaches, other nestled int the jungle. First-timers should consider staying in St John's. As well as having Antigua's best museums, restaurants, bars and shops at your fingertips, it's a short and easy stroll to some of the best beaches too. The English Harbour is a popular place to stay too, though it's a little swankier than the capital. If you're looking for an all-inclusive resort, look to Dickenson Bay. This long crescent of sand is home to a dozen hotel chains, along with some of the island's best watersports.
Aruba
High season in Aruba is from December to April, so if you're looking to keep costs down it's worth travelling later in the year. The most popular – and expensive – area to stay in Aruba is Palm Beach, where you'll find most of the high rise hotels and resorts. Downtown Oranjestad is a good option if you're not too bothered about beach access, with a good range of guesthouses and lower-profile hotels to choose from too. Monserat, which is further inland, and the residential areas of Noord also offer some excellent apartment, cabin and studios for rent too.
Check out the latest hotel deals in Aruba here.
---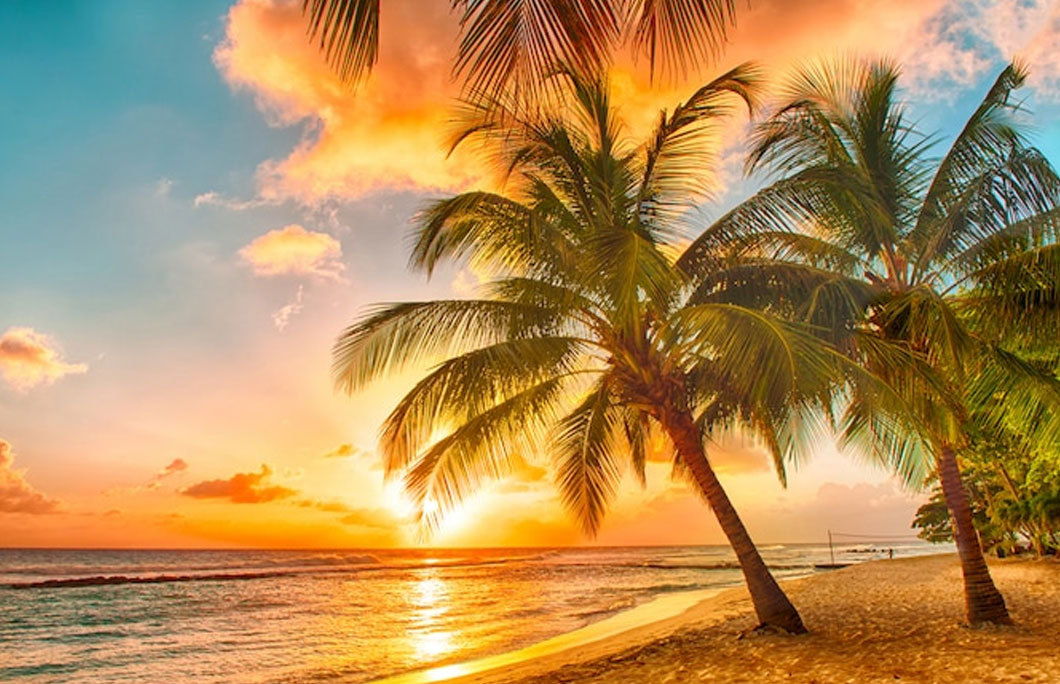 Antigua
Like so many islands in the Caribbean, Antigua has a hot, tropical climates though trade winds keep it refreshingly breezy too. Temperatures don't differ wildly throughout the year, though the island is busiest from December to April when the weather is cooler and drier. The rainy season runs from June to November, during which time short spells of heavy rainfall and thunderstorms are common.
Aruba
Similarly, Aruba has a hot tropical climate with little variation. The most popular time to visit is between December and March, though prices soar during this period. September is the hottest month of the year, with temperatures frequently tipping above 33C. January is the coolest time of year to visit Aruba.