Cannot decide whether to choose Cuba Vs Mexico?
Daydreaming about a tropical Latin American escape? Cuba and Mexico are two blockbuster destinations, both offering sea, sand and sun aplenty, as well as vibrant capital cities and colourful colonial towns. Torn between the two? Take a look at our handy guide on Cuba and Mexico to help you decide.
Cuba Vs Mexico: How to Choose Between the Two
Overview – is Cuba Or Mexico better?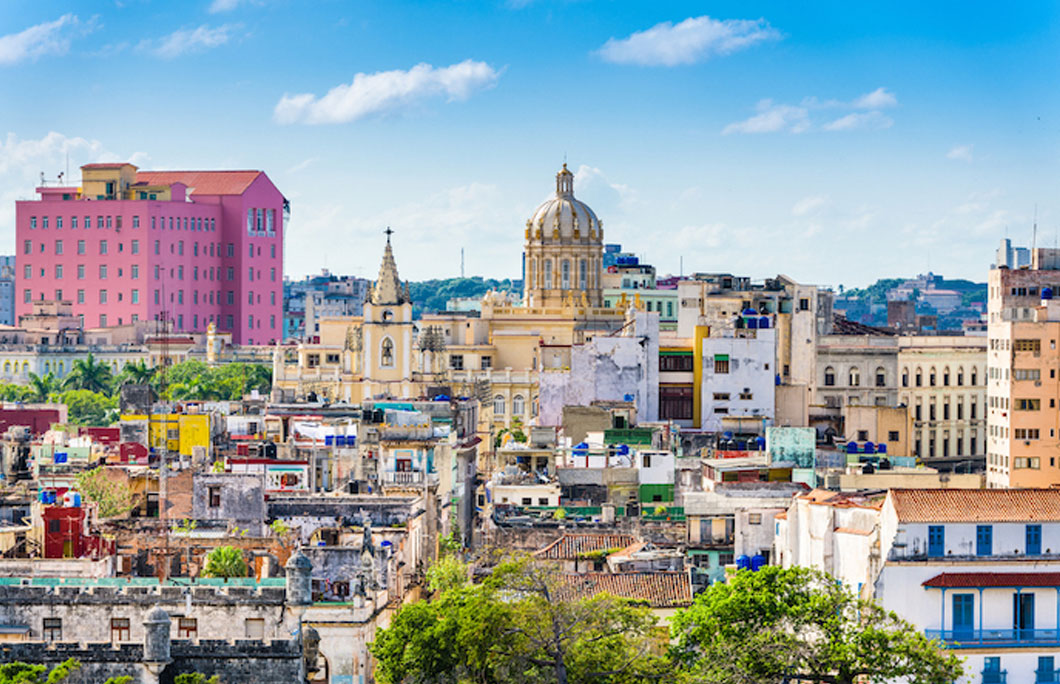 Cuba is located in the north Caribbean, east of the Yucatán Peninsula in Mexico and south of Florida. For almost half a century the country was under embargo, which means it's still scratchy on some modern conveniences (like WiFi) but it's also skipped over some of the worst, like over-tourism. Most visitors gravitate to Cuba's beach resorts, but beyond the sandy stretches, there are enchanting colonial towns, jurassic-like national parks and folklore-rich mountain villages to explore.
Mexico borders the United States in the north and Belize and Guatemala to the east. It's the thirteenth largest country in the world by area, home to the largest Spanish-speaking population on the planet. Most people think they know quite a bit about Mexico already, but there's more to it than Aztecs, tacos and tequila. From palm-fringed resorts in the Yucatán and custard-coloured deserts to the charming 'Magical Towns' and bustling big cities, there's something for everyone.
---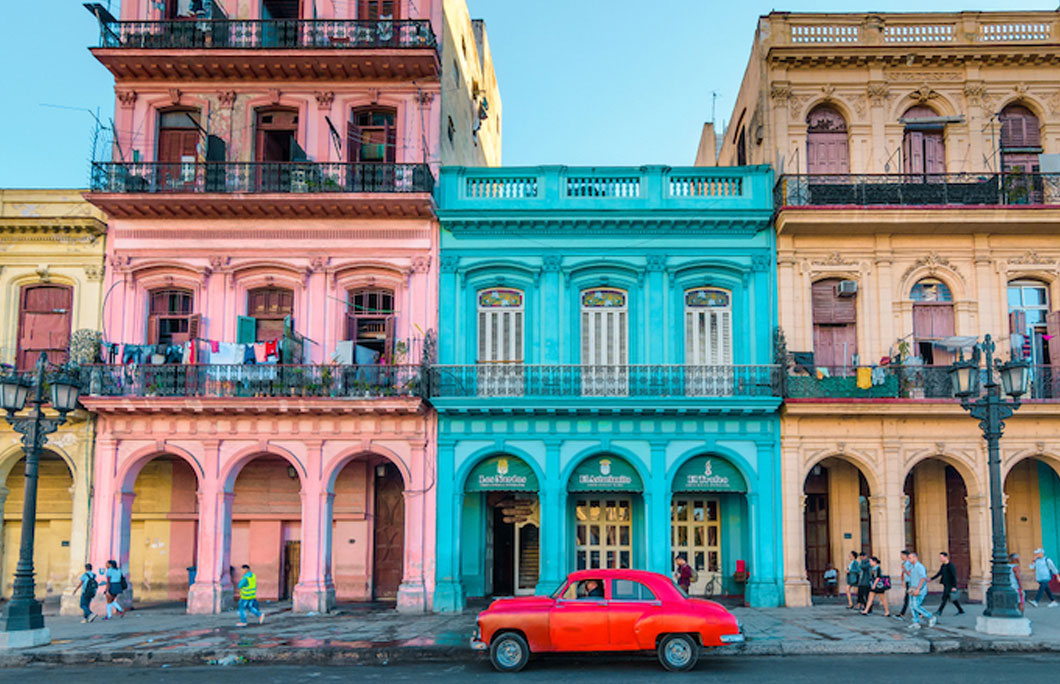 (Photo: Swedishnomad.com – Alex W / Shutterstock.com)
Cuba
Most people touch down in Cuba and hotfoot to Havana. Old Havana, Habana Vieja, is as pretty as a film set, with artfully crumbling buildings and colourful windows, bursting with musicians, theatres, concerts and market stalls. It's not hard to see why Hemingway fell hard for the city; it's impossible not to get swept up in Havana's infectious rhythm.
Outside of the colourful capital, there are other colonial towns to lose yourself in. Lovely, laid-back Cienfuegos is known as the 'Pearl of the South', with its 1920s palaces and bayside setting. Santa Clara, best-known for its connections with Che Guevara, offers and feisty personality. Further south, there's pastel-coloured Trinidad, an ideal base for exploring the Sierra del Escambray.
For nature lovers, there's heaps to enjoy beyond the beaches. For bird-watching, mountain biking and rock climbing, there's the Viñales Valley. The Parque Nacional Ciénaga de Zapata is a huge swamp and mangrove system, home to an abundant variety of flora and fauna, including flamingos and Cuban crocodiles. Then there's the Sierra Maestra, the highest and longest mountain range in the country. It's where Fidel Castrol and his rebels waged guerilla warfare against the Batista government in the 1950s.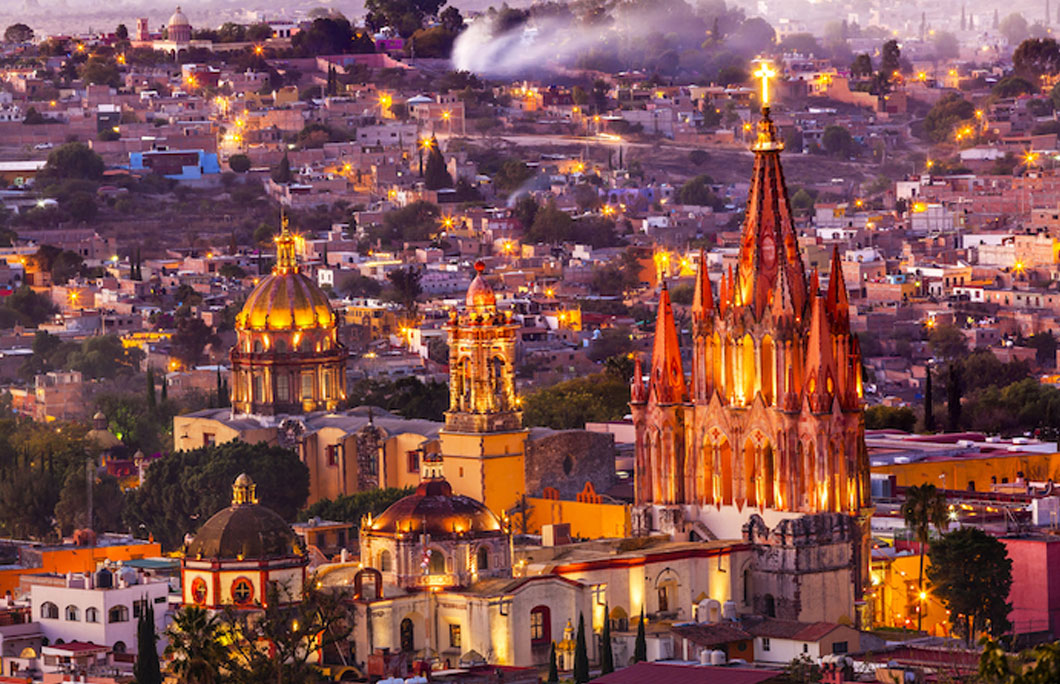 Mexico
Mexico City is a rambunctious capital city – noisy, busy and edgy. It's one of the world's megacities, but it's not just urban sprawl, it has a creative streak too. People head here for cutting-edge design festivals, incredible art galleries including the Palacio de Bellas Artes, Frieda Kahlo's infamous azure blue house and the murals of Diego Rivera.
There are now 121 Pueblos Magicos, towns recognized by the Mexican government for their 'magical qualities', dotted around the country. Some of the most famous include Oaxaca and San Miguel de Allende. Usually smaller towns, they offer either astonishing beauty, history or rich indigenous culture.
Mexico is also renowned for its Aztec and Mayan ruins. Chichen Itza, in the Yucatan, is the most famous but there are others too, including the Teotihuacan ruins outside Mexico City and Palenque, set in a romantic jungle location in Chiapas.
---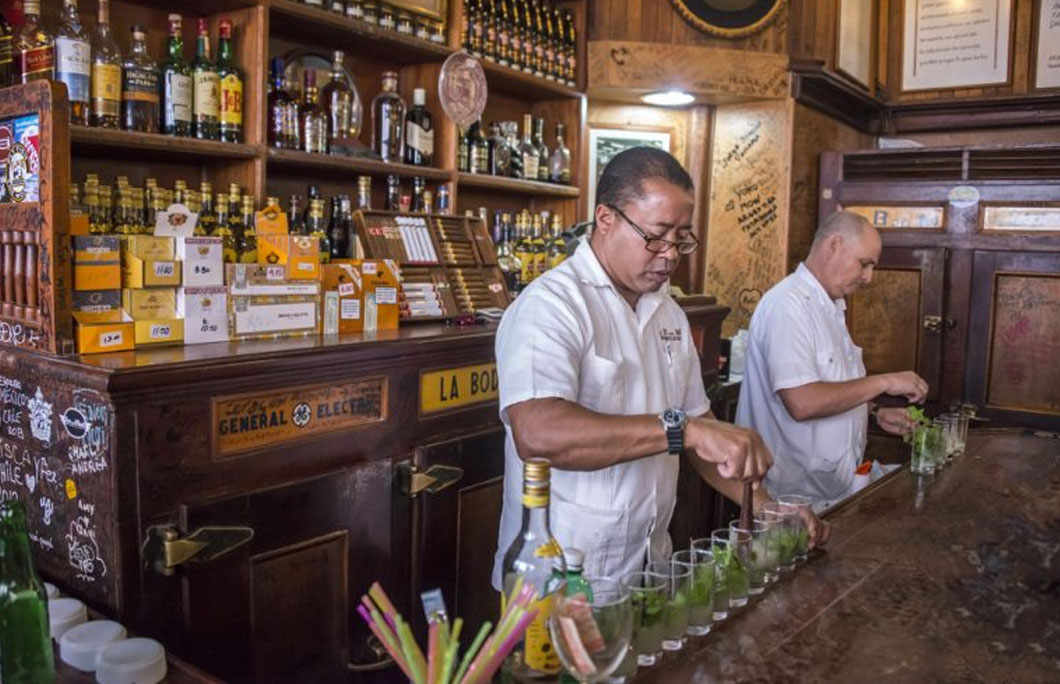 Cuba
Cuba has never had much of a culinary profile to speak of and, to a certain extent, this is deserved. Import sanctions are partly to blame for this, but there's also a cultural resistance to spice and experimentation. That said, it is possible to find good, homecooked meals, often made with fresh and local produce – you just need to look a little harder.
Popular dishes include Comida Criolla, roast or fried pork and chicken with rice, beans and root vegetables and stews like Ajiaco, made with meat, corn and green vegetables. It's easy to find international fare in resort towns like Varadero, as well as good seafood dishes. In recent years Havana has experienced a small culinary revolution, with a wave of new and experimental restaurants like Café Laurent and La Guarida. Unsurprisingly, rum is the national tipple of choice in Cuba, and you'll find it everywhere.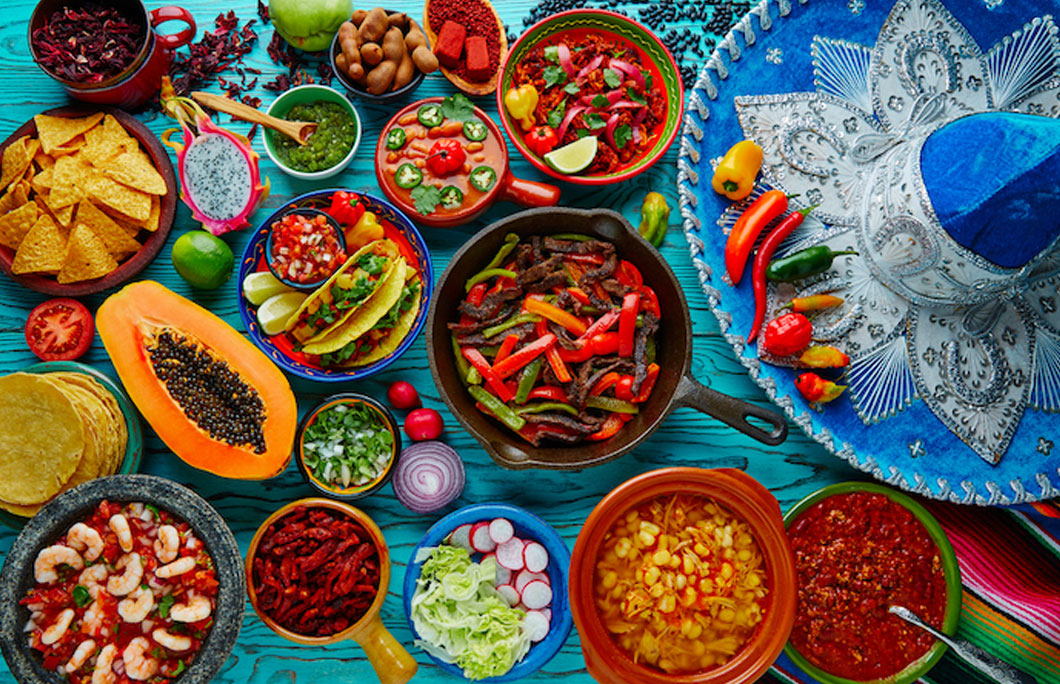 Mexico
Mexican cuisine is internationally renowned, with most cities across the world offering up their own interpretation of Mexican meals. The first thing you notice about gastronomy in Mexico is its regional diversity. Yucateco cuisine is inspired by the flavours of the Caribbean, making use of tropical fruits and habanero chiles, whereas in the central regions it's all about marinated chocolate-laden sauces like mole and avocados. You'll only find burritos and fajitas in the northern tip of the country, though tacos and tamales are everywhere. The street food scene is excellent too, and it's usually possible to pick up a delicious, cheap meal from a market or busy street stall.
Tequila and mezcal, both distilled from the agave plant, are the most popular drinks in Mexico. They're readily available in nearly all bars and restaurants, but for an authentic tasting head to a cantina. Once closed to women (and in smaller towns many still are), these are serious drinking holes where you'll typically pay for your drink and receive a meal alongside it.
---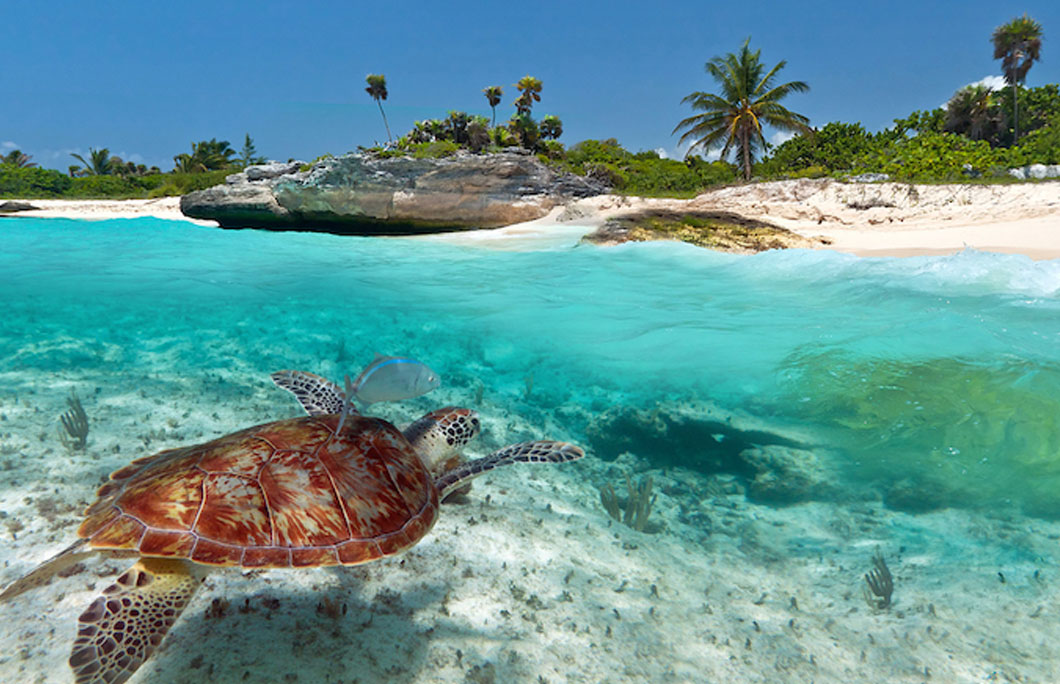 Cuba's gorgeous coastline is the tropical paradise of most people's imaginations. Think bath-warm turquoise waters lapping palm-fringed white sandy stretches. The north coast is brimming with beautiful beaches. Varadero, in Matanzas, is one of the most popular – a seemingly endless beach dotted with dozens of resorts, restaurants and bars. Cayo Coco offers 22 kilometres of white sands, crystal clear waters and infinite snorkelling opportunities.
It's not all been discovered though, and there are still plenty of secret sunbathing spots. Cycle east of Caletón and you'll find dozens of isolated coves. Few associate the infamous Bay of Pigs with beaches, but that's a pity because it shelters some of the island's most idyllic spots. There's a UNESCO Biosphere Reserve here too. Divers will be in their element too. Unlike most of the Caribbean, Cuba's incredible reefs have hardly changed and you can virtually dive the whole way around Cuba's 5,700 kilometres of coastline.
Mexico's beaches are famous for good reason. You'll find those white sands, warm waters and perfect snorkelling conditions on the east coast of the country, in the Caribbean sea. Stretching 80 miles from Cancun to Tulum, Mexico's Riveria Maya coastline boasts some of the world's best beaches, as well as the second-largest coral reef on the planet and an array of Mayan ruins. Isla Holbox, a tiny island accessible only by boat, is pure Robinson Crusoe vibes.
For the best surfing scene, head to the Pacific coast. The beaches here are more laid-back, with fewer resorts and more opportunities to find isolated coves. That said, there are a few blockbuster resort towns, not least Acapulco and Puerto Vallarta. Mexico's lesser-explored Baja California region boasts some of the best diving in the world too.
---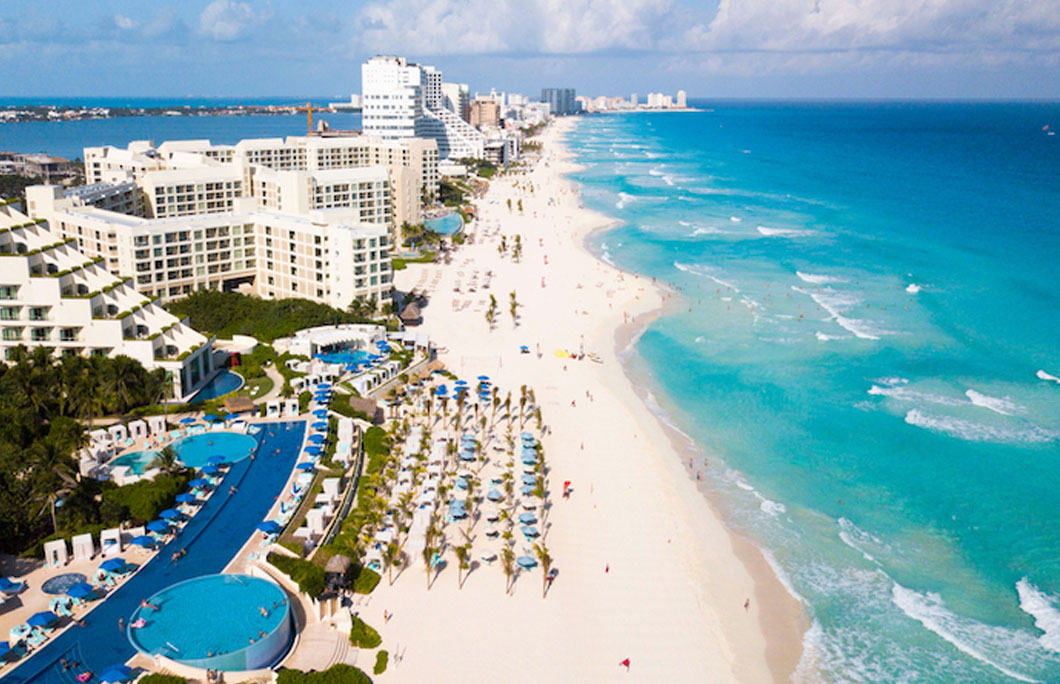 Accommodation in Cuba falls into two categories: traditional hotels and Casa Particulares, which are private homes. In terms of hotels, you'll find both international chains like Hilton and Cuban state-owned hotels. Most of the international chains are located in beach resorts, like Varadero and Cayo Coco. In Havana, you can still find some beautiful historical hotels, like the Hotel Nacionale de Cuba, famously popular with Winston Sinatra and Frank Sinatra. For most visitors, a casa particulares is the best option. Room conditions tend to be much better than budget hotels and are better value for money. But the real draw is the insight you get into local Cuban culture.
In Mexico, there's a wide range of hotels, hostels, B&Bs, rentals and camping sites for all budgets and tastes. Most Mexican hotels will describe themselves as paradores, posadas and casas de huéspedes, but they're all more or less interchangeable. The Yucatan peninsula is home to some well-established resorts like Cancun and Tulum. You'll find a range of resorts here, from boutique Mexican brands to some of the world's most exclusive hotel names. For a more chilled out beach experience, consider the Pacific coast, particularly around the smaller towns of Mantanzas or thumping cities like Puerta Vallarta. In the bigger cities, you'll have no problem finding reasonably priced accommodation, particularly around historic centres.
---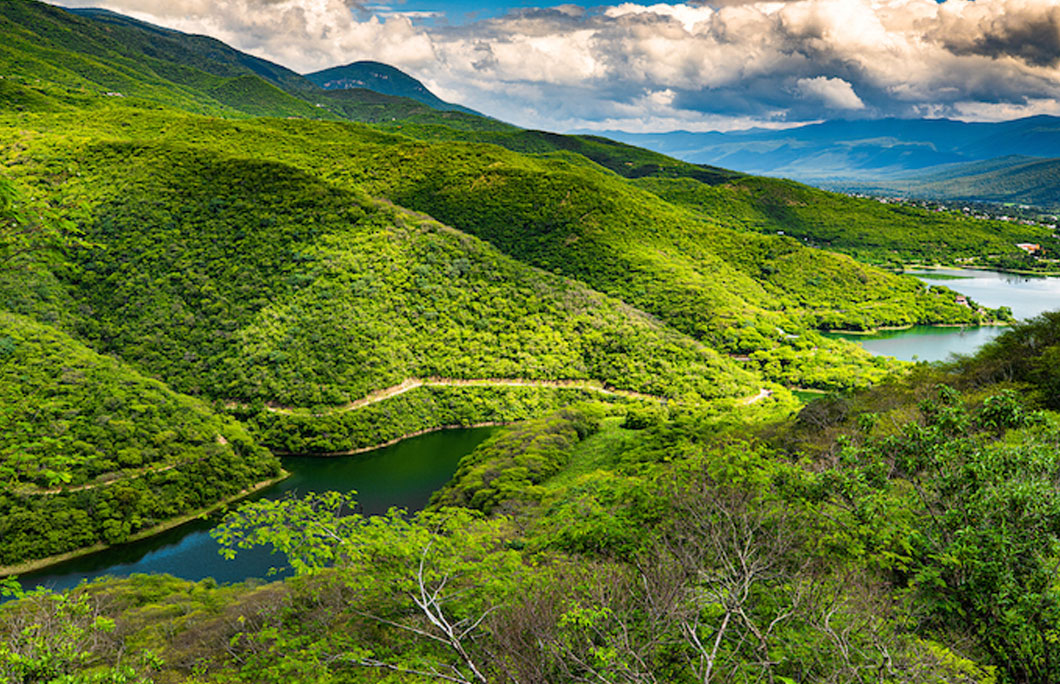 There isn't really a wrong time to visit Cuba, but if you're visiting for sun-drenched beaching it's worth keeping in mind that the dry season runs from November to April. Wet season runs from May to September, but even then you can expect balmy temperatures and blistering sunshine, with temperatures averaging 27-29˚C during the daytime. For long, dry days it's best to visit in March and April.
Given its size, the best time to visit Mexico depends on which part of the country you're visiting. The rainy season runs from June to October. You'll hardly notice this in the north though, where it rarely rains, and in the central areas. December to April are the driest months across most of the country, with temperatures averaging around 30˚ in the day. Late winter is the traditional tourist season in Mexico, with sky-high prices around Christmas time. September is peak hurricane season, so you can turbulent weather through to mid-October.
---