Best Dining & Shopping Options at Fort Lauderdale Airport
Fort Lauderdale Hollywood International Airport (FLL) serves the gorgeous coastal city of Fort Lauderdale with over 135 domestic and international destinations. It is one of the three major airports serving the Miami metropolitan area. In 2019, it handled over 36 million passengers and, as such, it is no surprise that the airport has invested heavily in new and improved terminals and world-class facilities, with excellent restaurants and shopping at Fort Lauderdale Airport.
While waiting for your flight, you now have the option to grab a quick snack or beverage from a grab-and-go deli or sit down for a leisurely lunch or dinner at one of the many sit-down restaurants. Many of these establishments also give you excellent views of the runways. From popular fast-food chains to family-run restaurants serving the best of Miami cuisine, you've got a wide range of options to choose from. The retail scene at FLL is no less impressive. If you've got a long flight ahead of you, there are several bookstores and travel shops to ensure that you're as entertained and comfortable as possible. You can even pick up a souvenir or present for a loved one you'll be meeting on the other side of that flight.
There are 4 terminals and 7 concourses at FLL. Terminal 1 (also known as Yellow Terminal) contains Concourses A, B & C and Terminal 2 (Red Terminal) contains Concourse D. Terminal 3 (Purple Terminal) contains Concourses E & F. And Terminal 4 (Green Terminal) contains Concourse G.
Best Places for Dining & Shopping at Fort Lauderdale Airport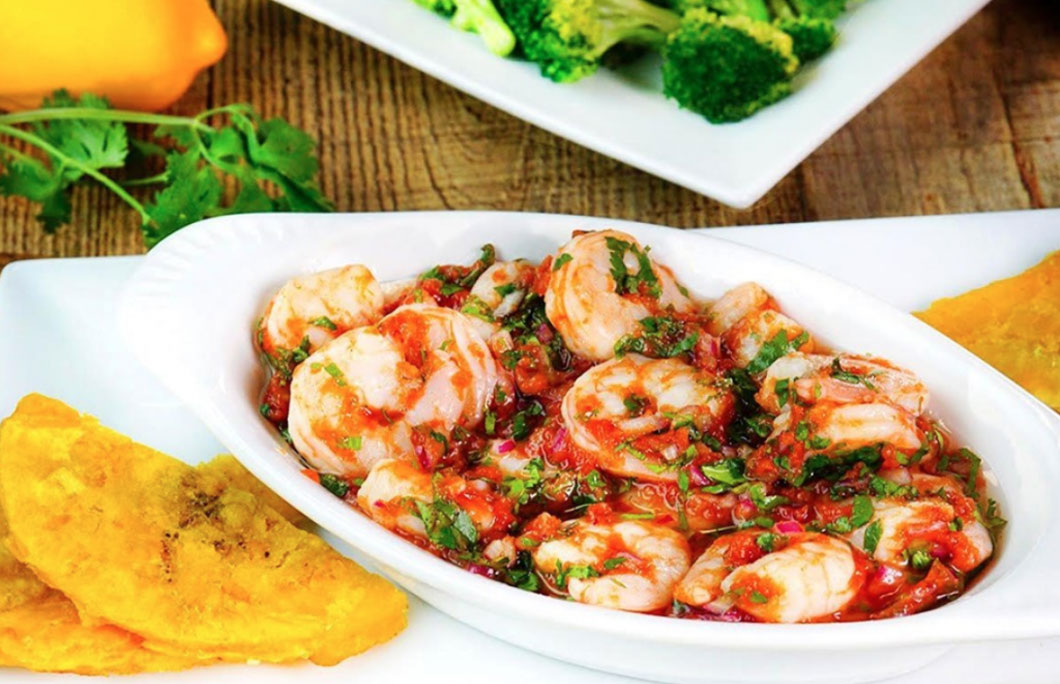 Quick Bites
Casavana Cafe
Florida has a significant Cuban population and its influence on the local food is indisputable. For a hearty Cuban meal, head to Casavana Cafe and ask for their Bistek a Caballo, a divine marriage between Marinated steak topped with two fried eggs, Cuban toast, and café con leche. It is a breakfast fit for a king.
They've got two outlets in the airport: one only for grab-and-go and another for sit-down meals.
Location: Terminal 4, Concourse G
---

---
Kafe Kalik
You may be flying to the Caribbean but Kafe Kalik brings the Caribbean to you. You have to try their traditional Conch Fritters served with fiery Calypso sauce, or the BBQ Guava Hog paired with Caribbean red onions and pickle chips.
Location: Terminal 4, Concourse G
---
Auntie Anne's
The iconic, soft pretzels at Auntie Anne's are made with delicious dough that has been turned, twisted, and baked into a flaky, golden-brown beauty. Pair it with fresh lemonade and you've got yourself a snack that will keep you in good spirits for hours.
Location: Terminal 1, B-C Connector
---
Starbucks
This establishment hardly needs any introduction. If you're looking for a reliable caffeine hit in copious proportions so that it can keep you awake while you catch that red-eye, you already know what to do. They also have a variety of baked goods, in case you're feeling peckish.
Location: Terminal 1, Concourses B & C; Terminal 2, Concourse D
---
Harvest & Grounds
A modern and minimalist bakery and cafe, they are best known for their freshly baked pastries, muffins, and cookies, perfect for when you need a sweet pick-me-up treat. If you're running to your gate and want to pick up something to munch on in the short-haul flight, they also serve hot coffee, sandwiches, and salads.
Location: Terminal 4, Upper-Level, Pre-Security
---
Sit Down Dining
Golden Bear Grill
There are only two Golden Bear Grills in Fort Lauderdale and one of them is at the airport. Named after Jack Nicklaus – the retired American professional golfer who was nicknamed 'The Golden Bear' – this grill features his and his wife Barbara's best recipes.
Location: Terminal 3, Concourse E
---
Torn Basil
Sometimes the pizza cravings just hit. We understand. Torn Basil is known for their excellent hand-crafted pizzas, however, they also don't play it safe when it comes to creative combinations. They also serve up delicious traditional meatballs and pasta dishes. After self-induced a carb-loaded coma, wash it all down with their craft cocktails.
Location: Terminal 2, Concourse D
---
Pei Wei Asian Diner
If you love Pan-Asian cuisine, Pei Wei Asian Diner is a must-visit while waiting in transit. They serve over 35 dishes from across East and Southeast Asia using authentic ingredients. Some of their bestselling dishes include Teriyaki Chicken, Thai Chicken Basil, and Korean Spicy BBQ. The best part is, their dishes are made to order. So you can be sure that you'll get your meal exactly how you like it.
Location: Terminal 3, Concourse F
---
Bokamper's Sports Bar & Grill
Founded in 2008, Bokamper's now has four branches spread across southern Florida, so you know they're good! The best place to catch a match while waiting for your flight, they ensure that you get the full experience as you would at home- televisions covering every wall and friendly rivalry with the fans of other teams all included!
Location: Terminal 3, E-F Connector
---
Shopping
Hudson
The only recognised branded convenience store in the United States, you can be certain to find whatever travel-related accessory or gadget you need at Hudson. Their carefully selected offerings have made lifestyle shopping – especially for the busy traveler – a breeze.
Location: Terminal 1, Concourse B
---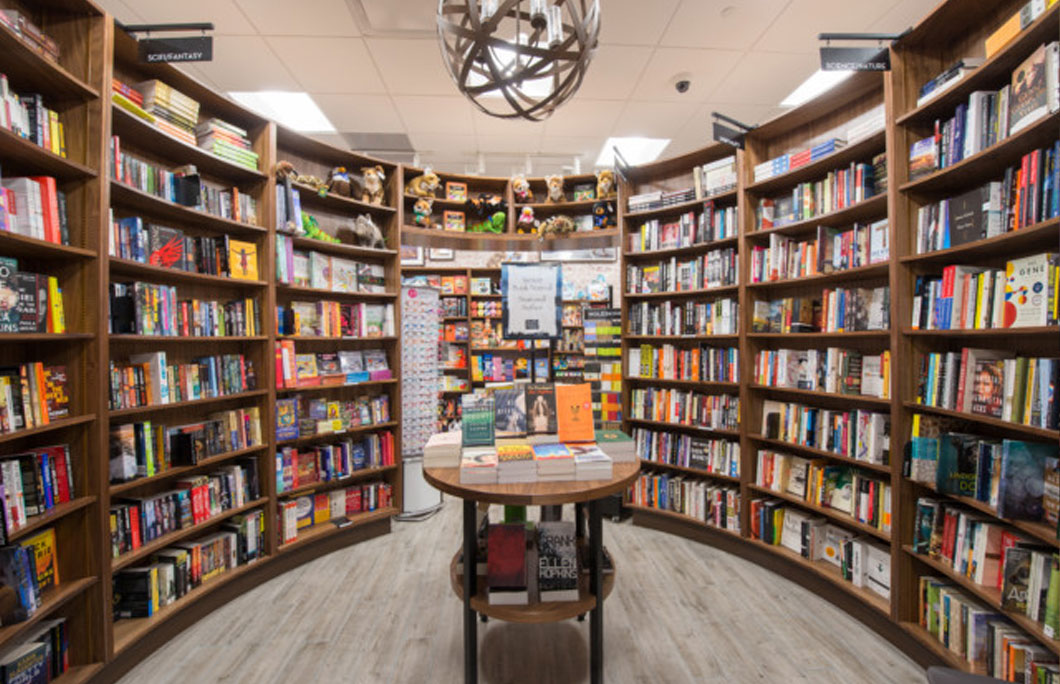 Ink By Hudson
A brand new retail concept, Ink By Hudson is a contemporary bookstore designed to (book)worm its way into the bibliophile's heart. Their core offering of books consists of international bestsellers, however, they have a curated section filled with hidden gems too. Aside from books, they have a whimsical collection of gifts, stationery, and toys.
---
3SIXTY Duty Free & More
If you want to complete some last-minute shopping at the airport or look for gifts to give your loved ones, 3SIXTY features top brands like Crown Royal, Bailey's Irish Cream, Toblerone, and Dulce Gabbana. Starting from wine and ending with perfume, they've got you covered when it comes to premium duty-free shopping.
Location: Terminal 3, Concourse F; Terminal 4G West
---
Sweet Indulgences
Forgot to pick up a gift for someone you're meeting on the other end of your flight? There's nothing a box of chocolates can't fix. Offering high-end confections from well-loved brands like Ghirardelli, See's Candies, M&Ms, Jelly Belly, Godiva, Hershey, Ferrero Rocher and Lindt, you can easily pick up a sweet treat that is sure to put a smile on their faces.
Location: Terminal 1, B-C Connector
---