The 25 Best Pizzas In Texas
While there are many things around the world that we could spend hours arguing about, there is one thing that the vast majority of the world agree on: that without a doubt, pizza is one of the world's tastiest dishes. Luckily, pizza in Texas is as good as it gets.
The Big 7 Travel team has searched high and low for the family pizzerias, the hip newbies and the old classics.
All you have to do is find your local, grab a friend for a slice and start devouring these bad boys…
Best pizza in Texas, How do these rankings work?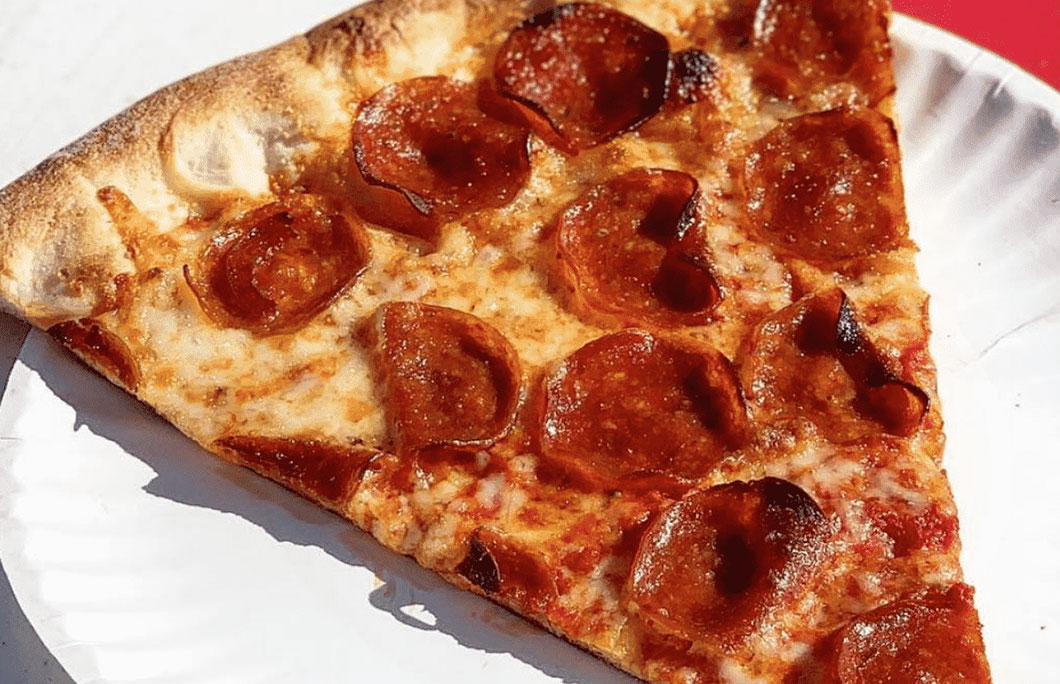 1. Home Slice Pizza – Austin
Home Slice Pizza is our go-to spot for NY style slices and pies in all of Texas. Each pie has top notch ingredients and bakes directly on 2-inch bricks in an old school deck oven.
Fans include Texan chef Tim Love, who goes for their white pizza with ricotta and blanched spinach. "It tastes like the most amazing sauteed spinach you've ever had in your life."
---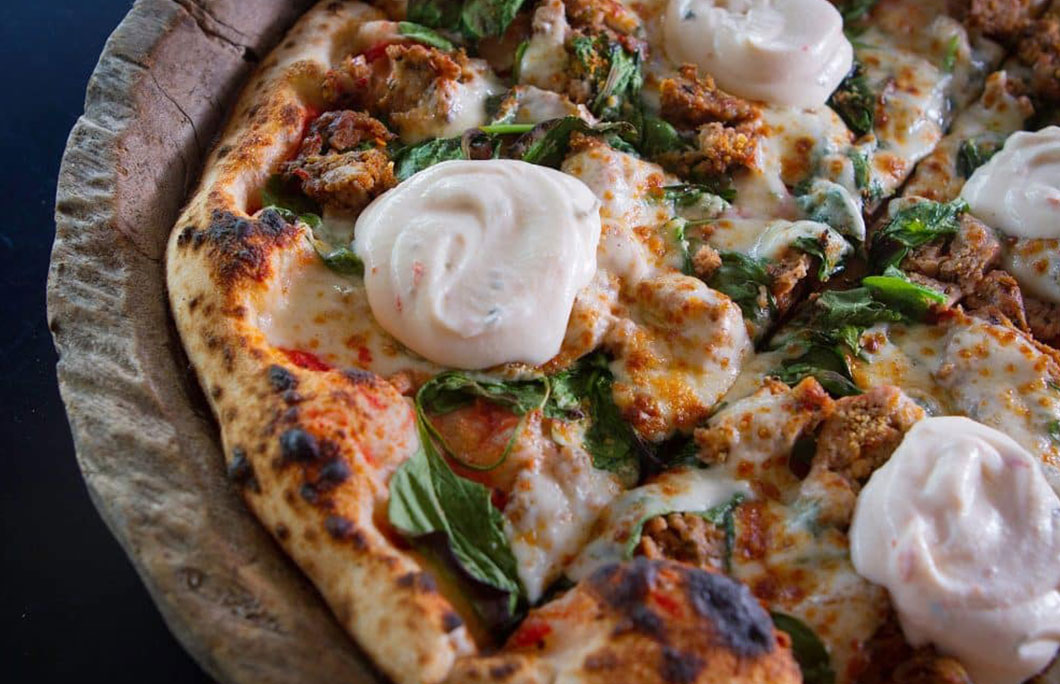 2. Dough Pizzeria Napoletana – San Antonio
This is easily one of the most authentic Neapolitan pizzas you'll find in all of Texas. . At the heart of the pizzeria, the wood-burning ovens cook pizzas to perfection in 90 seconds at over 800 degrees.
They also make their own mozzarella daily and use amazing local ingredients.
---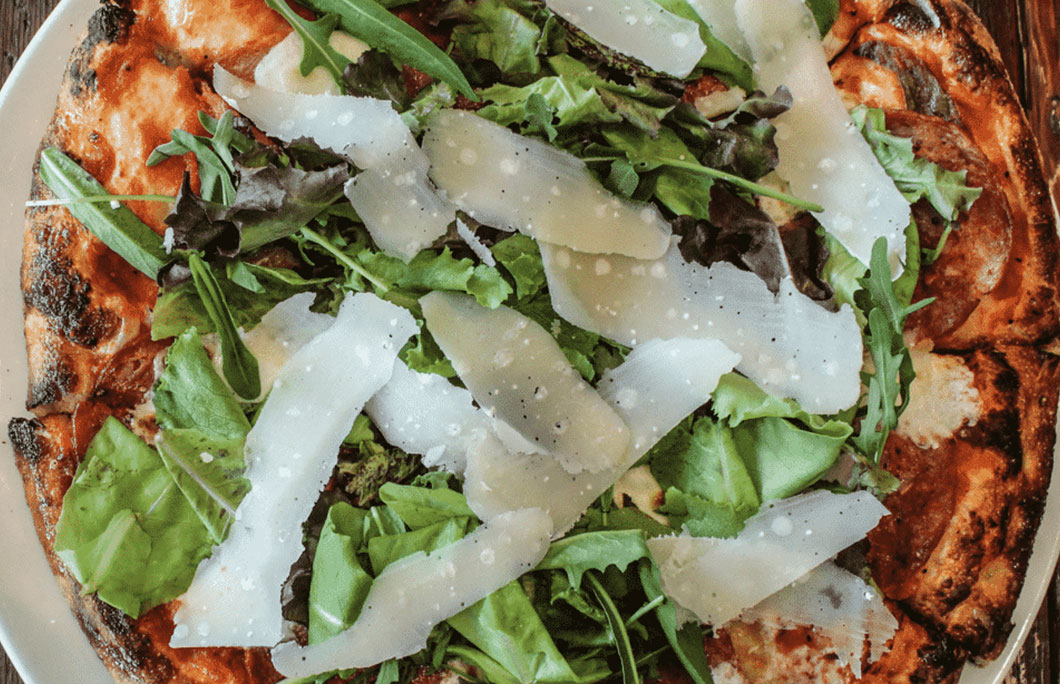 3. Coltivare Pizza & Garden – Houston
A simple room where they focus on modern Italian cooking, using the freshest of ingredients including some that they grow in their own garden.
No fuss, no crazy toppings but just really well executed and presented good food. Once you taste a pizza here once you'll be hooked for life.
---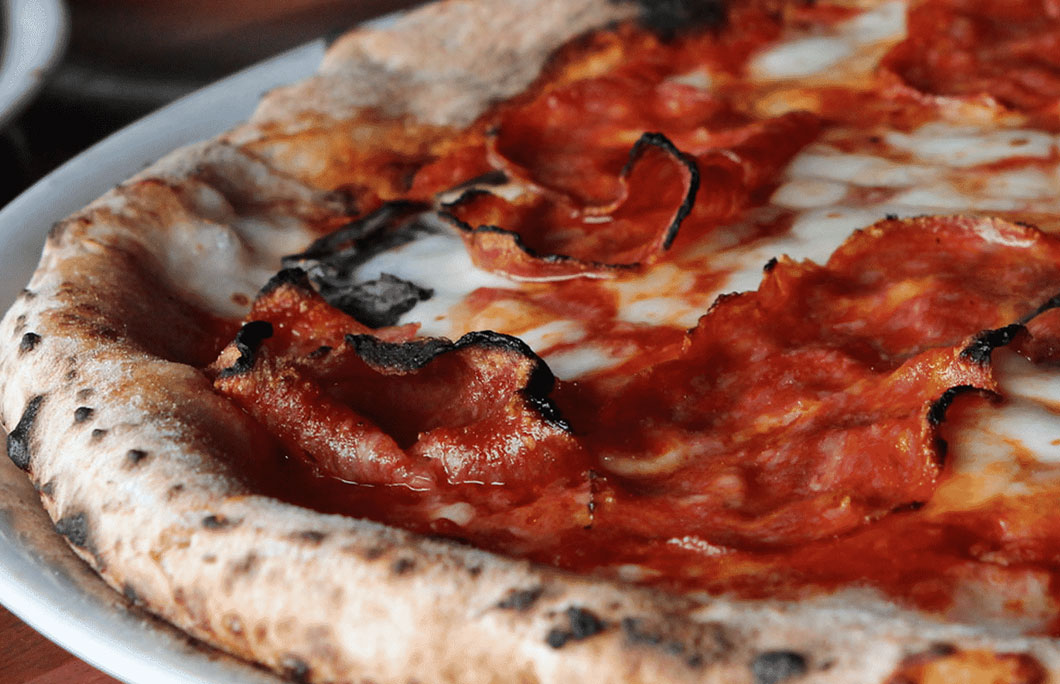 4. Cane Rosso – Dallas
Cane Rosso serves some of the most authentic wood-fired Neapolitan pizzas in Texas and now has three locations across Dallas.
The key is the quality of the ingredients handmade dough rolled daily, mozzarella made in-house and toppings that are to die for. Once you taste their pizzas you might not ever be able to have any other slice again and be truly happy.
---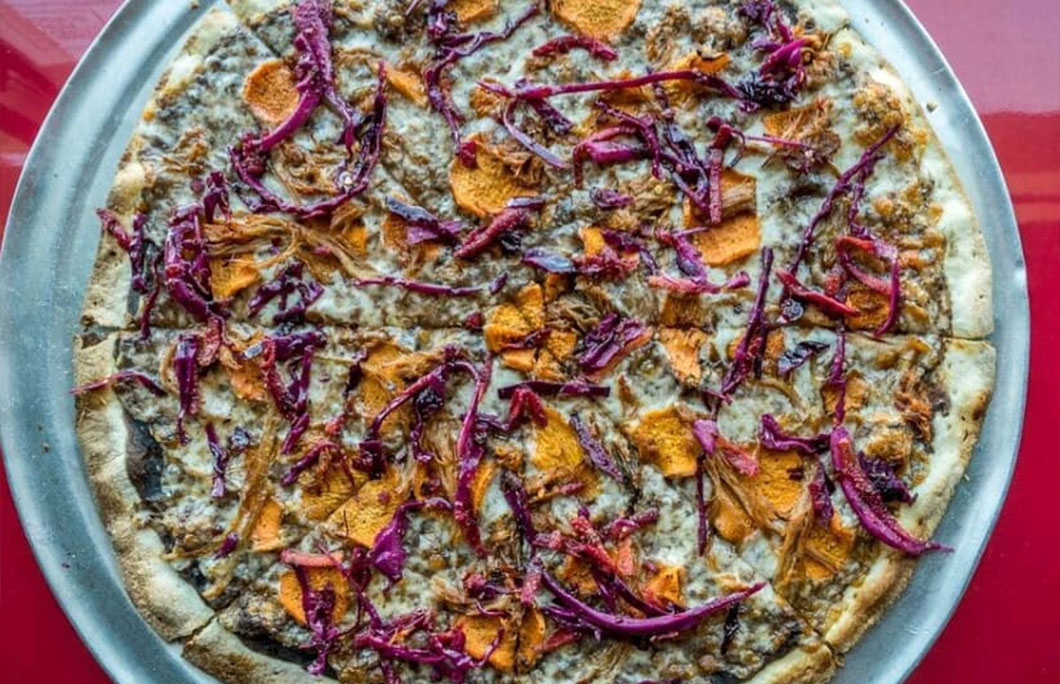 5. East Side Pies – Austin
The creative pies look absolutely beautiful – not that you'll be able to resist digging in before taking an Instagram snap. Fresh, local thin crust pizza is topped with great ingredients such as whole-milk mozzarella, other fantastic cheese and Texas-sourced meats.
The bases here are pretty unique: you can get a chimichurri base pie, black bean sauce or ricotta if you want to go wild.
---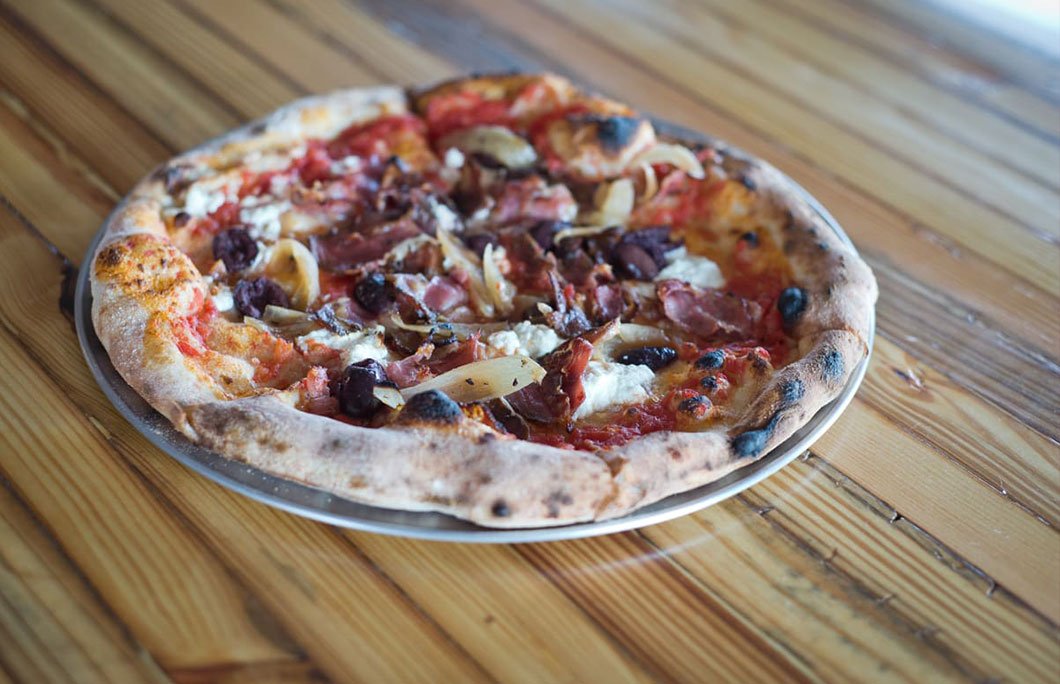 6. Il Forno – San Antonio
Il Forno is another great Napoli-inspired pizza joint in San Antonio, where the menu is divided into 'Pizza', and 'Not Pizza'.
The toppings here go above and beyond deliciousness. Think: garlic, leek, mixed shrooms, fontina and taleggio or a Carbonara pie with guanciale, egg, shrooms, and pecorino.
---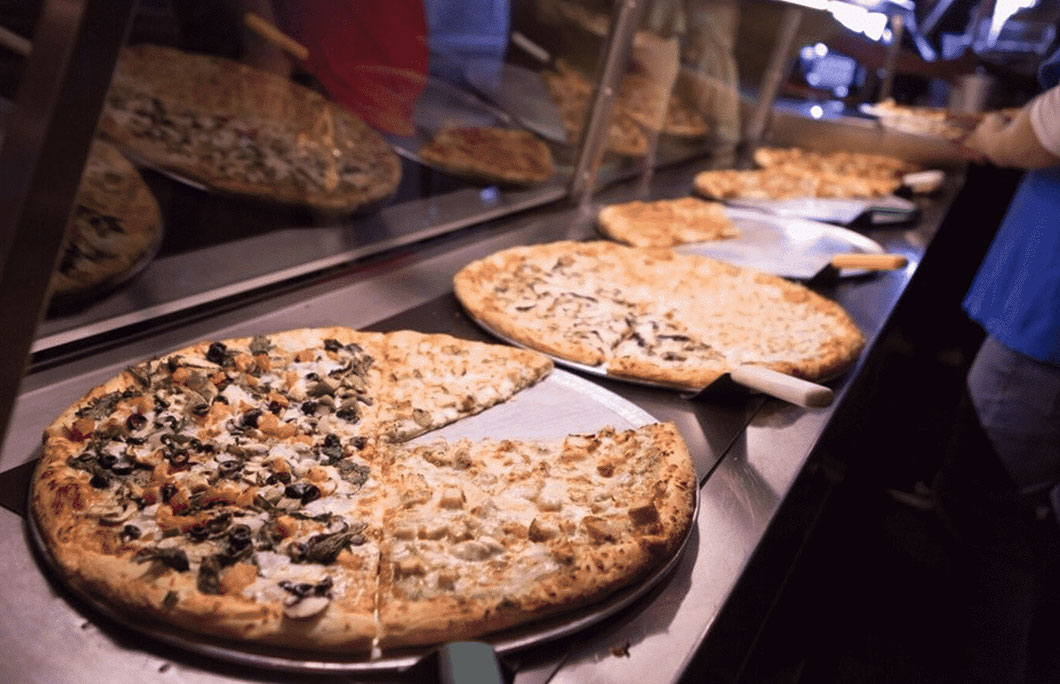 7. Frank's Pizza – Houston
This Houston pizza joint is the stuff of legend with locals. You can eat in where they also serve sandwiches, subs, wings and salads but it's all about the pizza when you visit here.
Huge portions that you can order by the slice, so mixing and matching while chatting with friends is the perfect way to enjoy this world class pizza experience.
---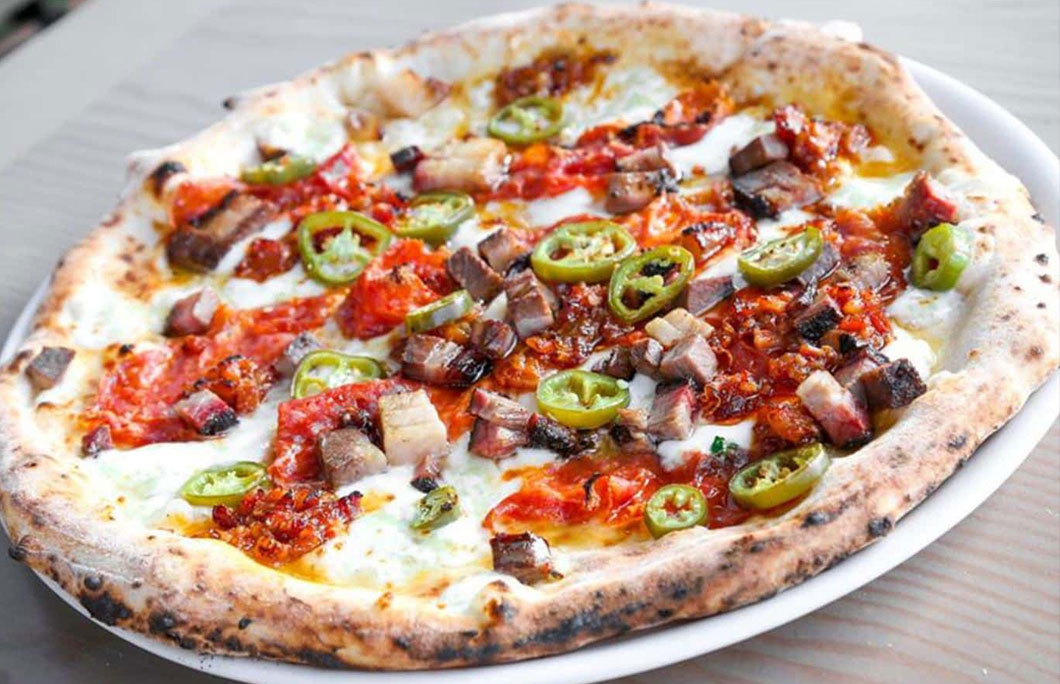 8. Cane Rosso – Fort Worth
Cane Rosso features the most authentic Italian-style pizzas in Fort Worth. The pizzas here are made using fresh ingredients, in wood-fire ovens for a tidy 90 seconds and come out sizzling hot, Neapolitan-style.
Neapolitan aficionados will want to give their Margherita Pizza a try here.
---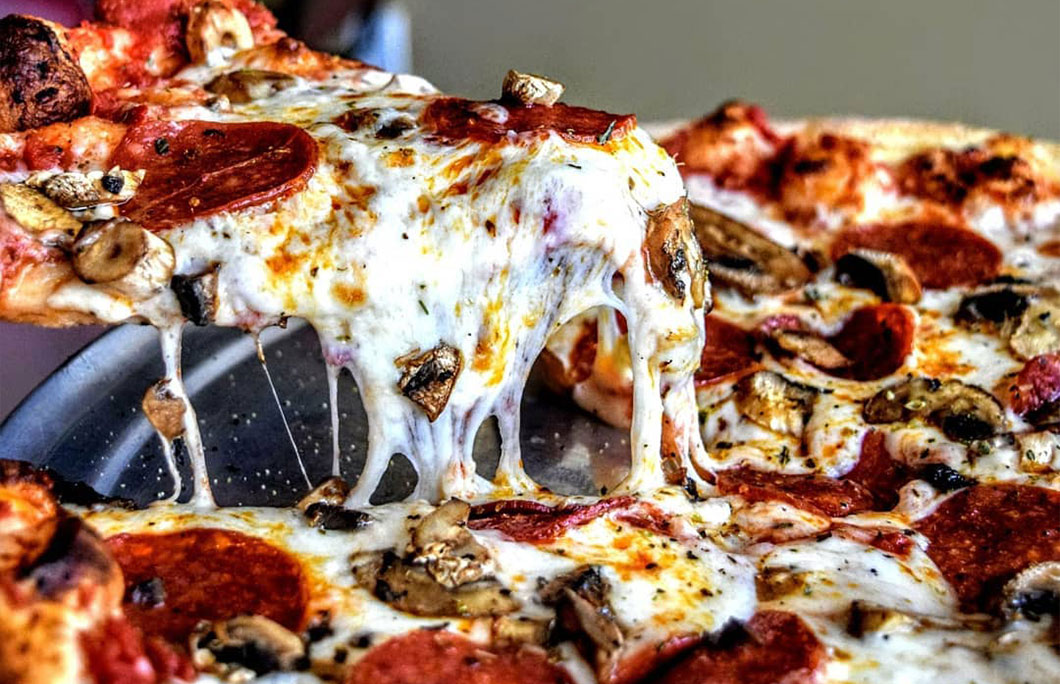 9. Trilogy Pizza – San Antonio
The name Trilogy refers to their three styles of pizza: Traditional New York, Chicago Deep Dish, and California Gourmet Wheat. All pizzas are available in any style, so no matter which toppings take your fancy, you'll be in carb heaven.
The Farmers Market pie is an instant winner. It's with garlic-infused olive oil, mozzarella, feta, chicken, spinach, tomatoes, zucchini, and artichokes.
---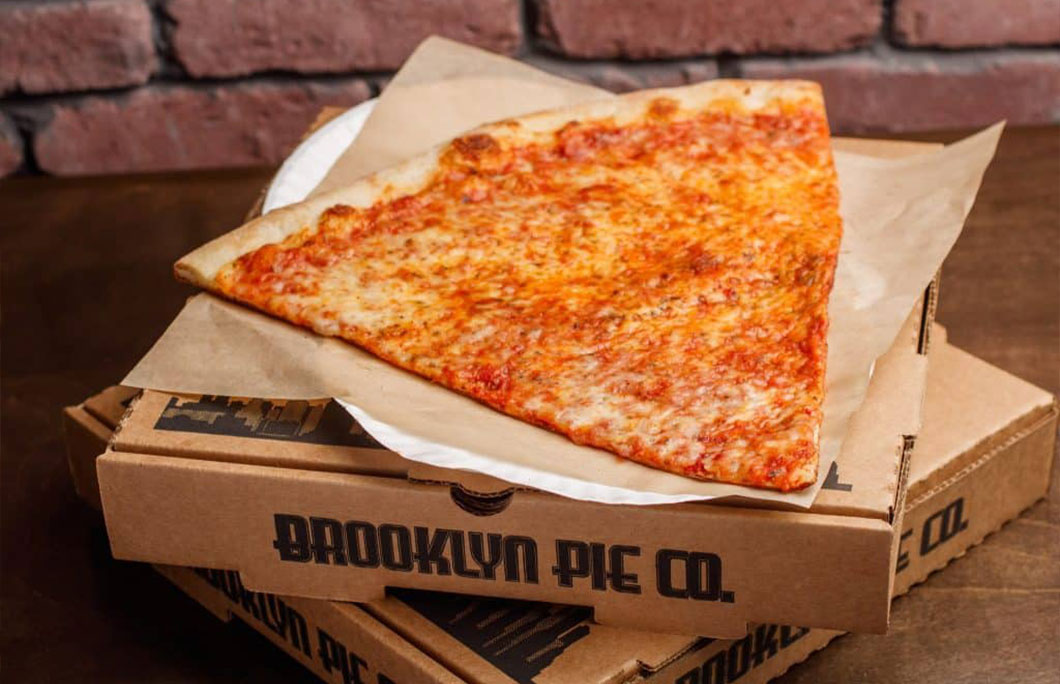 10. Brooklyn Pie Co. – Corpus Christi
This is a top spot to get true New York style pizza that's just as good as anything you'll eat in the Big Apple – swear. They use all natural ingredients and have a killer in-house made tomato sauce.
We suggest keeping thing simple and ordering a classic cheese pie with that great sauce and Italian whole milk mozzarella.
---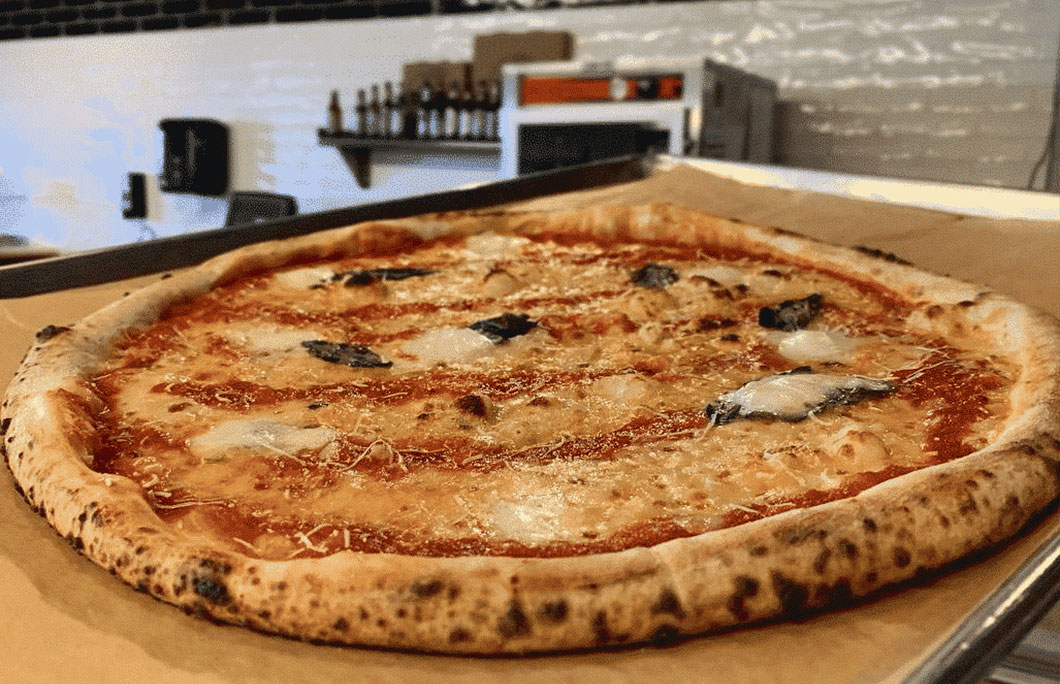 11. DeSano – Austin
They follow the strict guidelines Associazione Verace Pizza Napoletana (VPN), so you know for sure that you'll get an authentic Neapolitan pie here. You can't go wrong with their Margherita D.O.P, made with San Marzano tomato sauce, basil, garlic, scamorza, mozzarella di bufala, pecorino romano.
It's also BYOB, so you can splash the cash on extra pizza instead.
---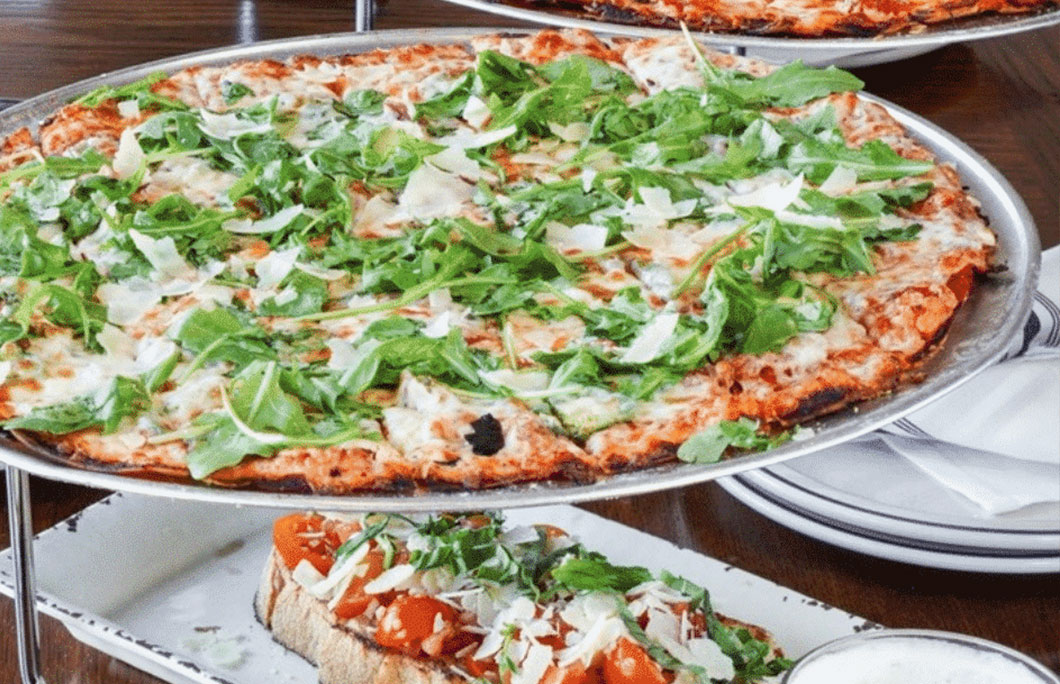 12. Eno's Pizza Tavern – Dallas
Eno's is a real family restaurant and perfect place for a day out. They opened right in the heart of the recession in 2008 but have grown from strength to strength since then.
With thin and crispy pies that are make for sharing, a great selection of beers on taps and wonderful side dishes there really is something for everybody here.
---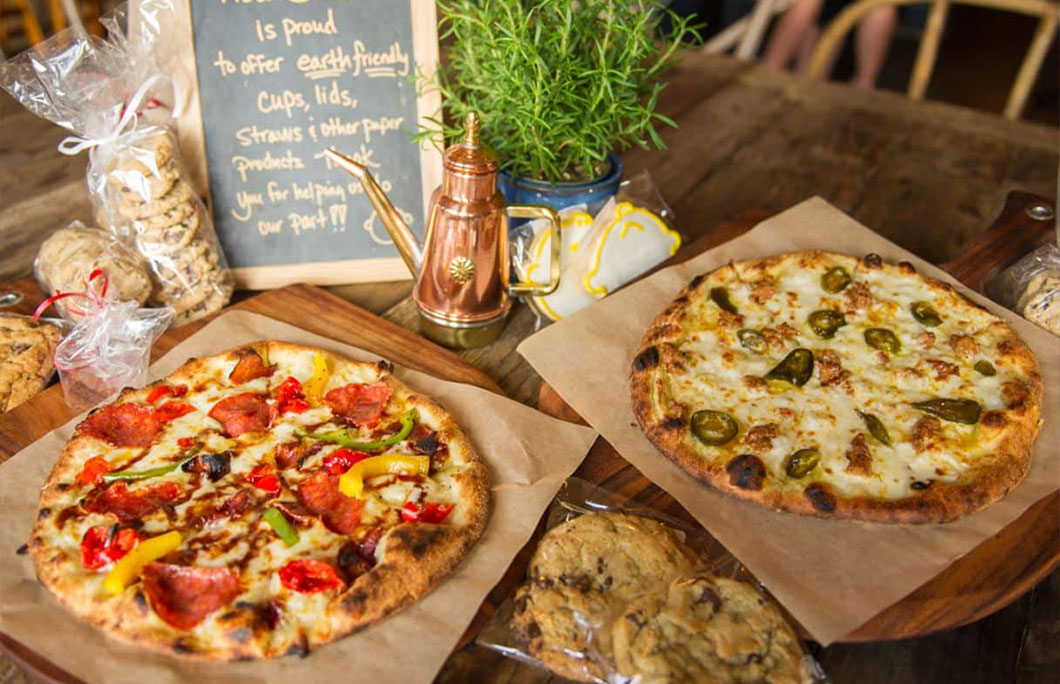 13. Pizza Snob – Fort Worth
Pizza Snob is a small, hole-in-the-wall pizza joint that prides itself on using high-quality ingredients for their Create Your Own Pizza. The variety of toppings available to you to create the pizza you want are numerous, including the tomato sauce you want on your pizza.
Definitely come to Pizza Snob and create your own pie using four toppings. If that's too much for you to think about, then try any one of their eight pizzas and chef specials.
---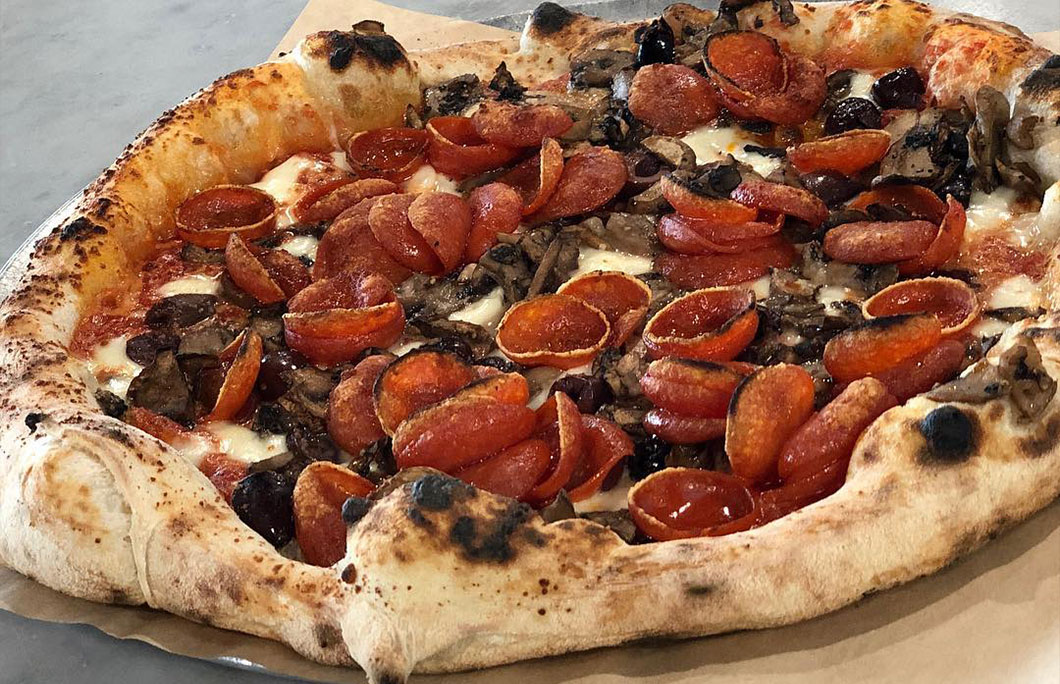 14. Pieous – Austin
The Neapolitan-style pies here are worth travelling for from all over Texas. You can't really go wrong with anything on the menu, but we love their extra house-smoked pastrami – it's what they're best known for.
Crusts are big, doughy and utterly delicious.
---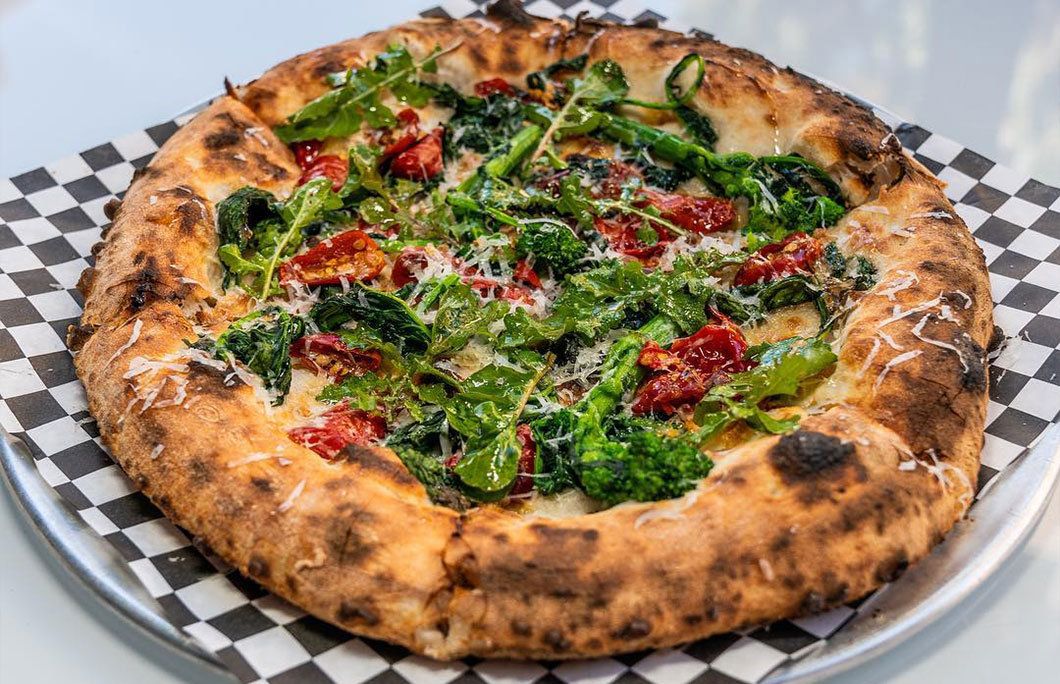 15. Playland – San Antonio
This pizza-centric restaurant has an exciting and fresh take on pizza classics. Their sourdough base is beautifully fluffy and chewy, with charring on the crusts. As for toppings? Feast on spicy fennel sausage, fig puree, heirloom tomatoes or a tasty BBQ pork butt.
---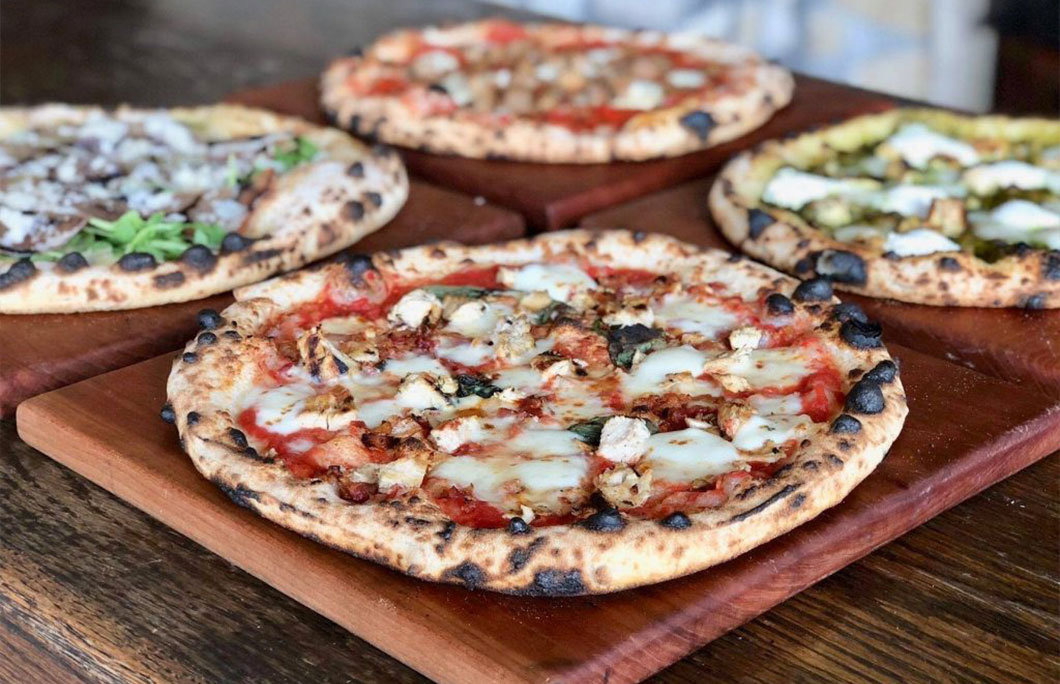 16. Cavalli Pizza – Irving 
Home to some of the best pizza in Texas, Cavalli Pizza comes from a family of first-generation Americans from Italy. Now, all their pizza makers have been trained and certified by the Associazione Pizzaiuloi Napoletani (APN).
The tasty pies are hand-tossed, and baked for 90 seconds in a 900-degree wood-fired oven. Delicious.
---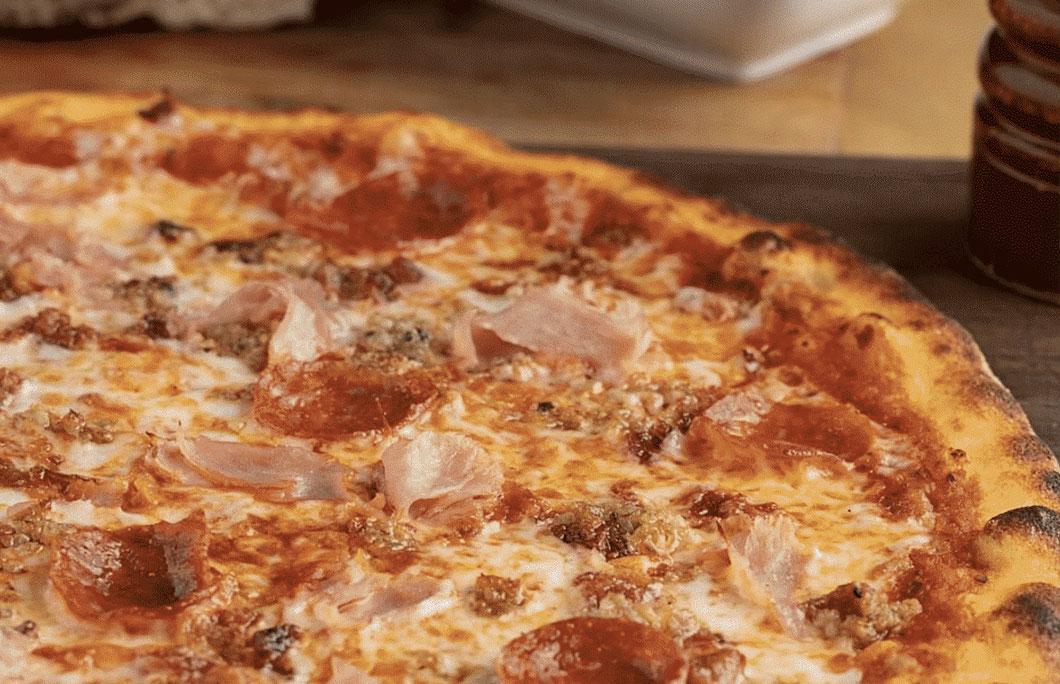 17. Piola – Houston
Founded by two brothers in 1986, they are all about bringing the very best Italian food to the USA. Their pasta, meatballs and cocktails are all the stuff of legend but really you come here for the pizza.
Thin, crispy and perfectly charred it melts into your mouth like molten lava. Divine.
---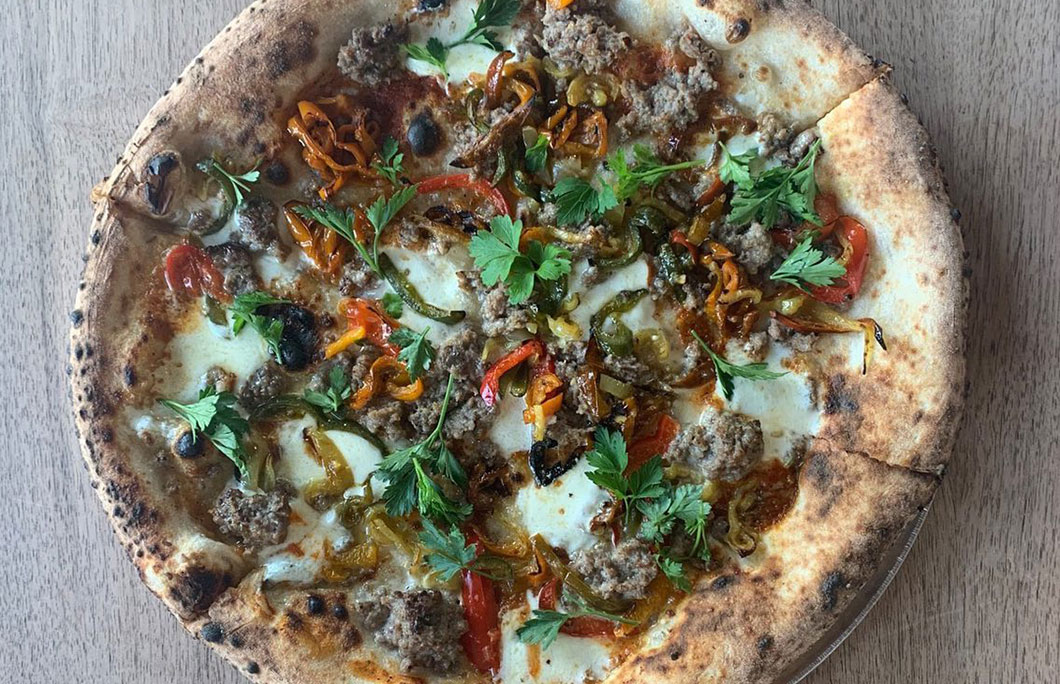 18. Bufalina – Austin
A traditional pizza with some funky ingredients makes Bufalina so special. Choose summer squash, salsa verde, pickled onion and peanuts or a harissa lamb pie.
The best news you'll hear today? All pizzas are 50% off from 4-5.30pm, but just remember that seating is on a first come, first seated basis so it does get busy. But hey, it's some of the best pizza in Texas.
---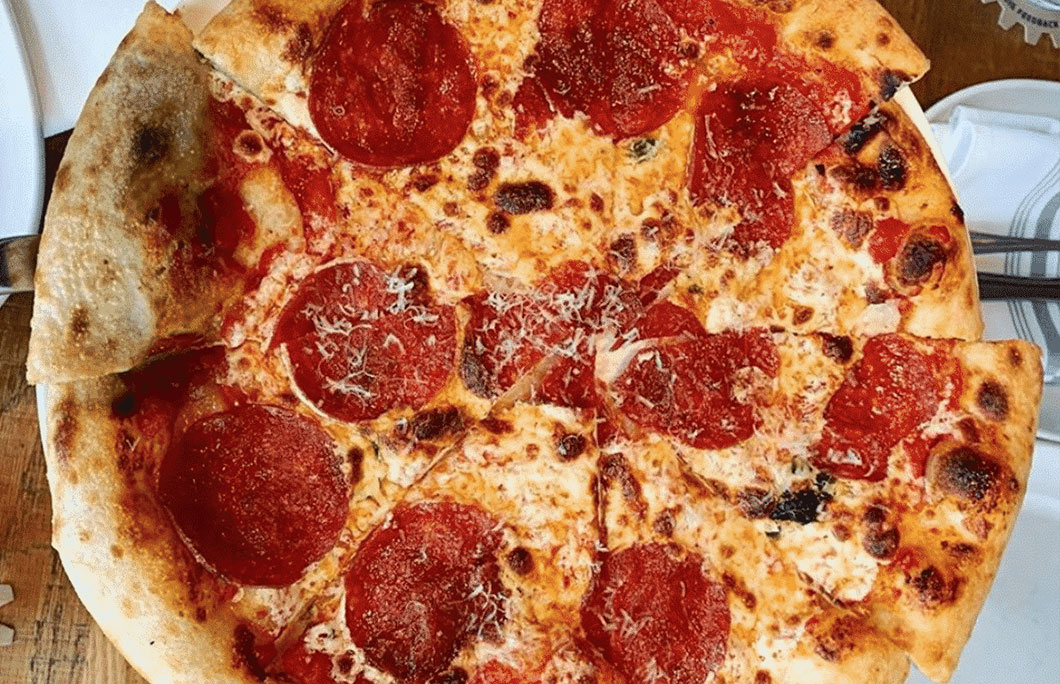 19. Pie Tap Pizza Workshop – Dallas
The dough is naturally leavened with a proprietary starter they've named 'Romo', which is the key to these amazing pizzas.
With two ovens in the kitchen the pies always arrive to the table piping hot and layered with the freshest and most delicious toppings. Add in 35 beers on tap and this is the sort of place you are never going to want to leave.
---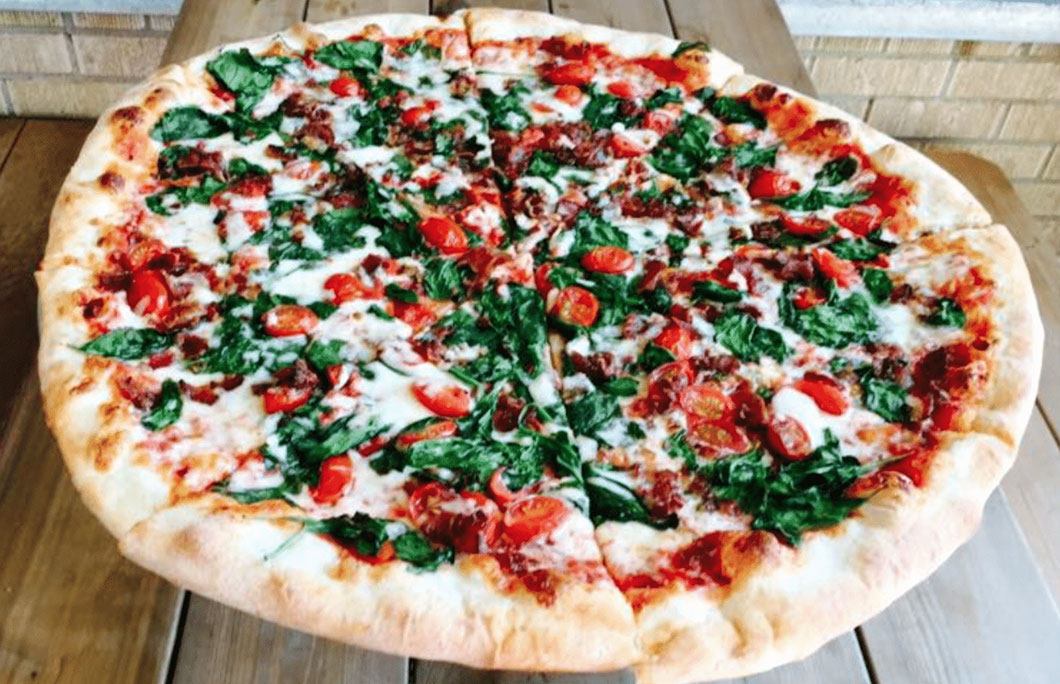 20. Little Deli & Pizzeria- Austin
One of Austin's most underrated pizzerias, the Jersey-style pies draw fans from all over.
Their pizza is made using homemade dough which is prepared in the artisan style the old fashioned way. They have the options of curbside pickup and dine-in service is available at the patio in Windsor.
---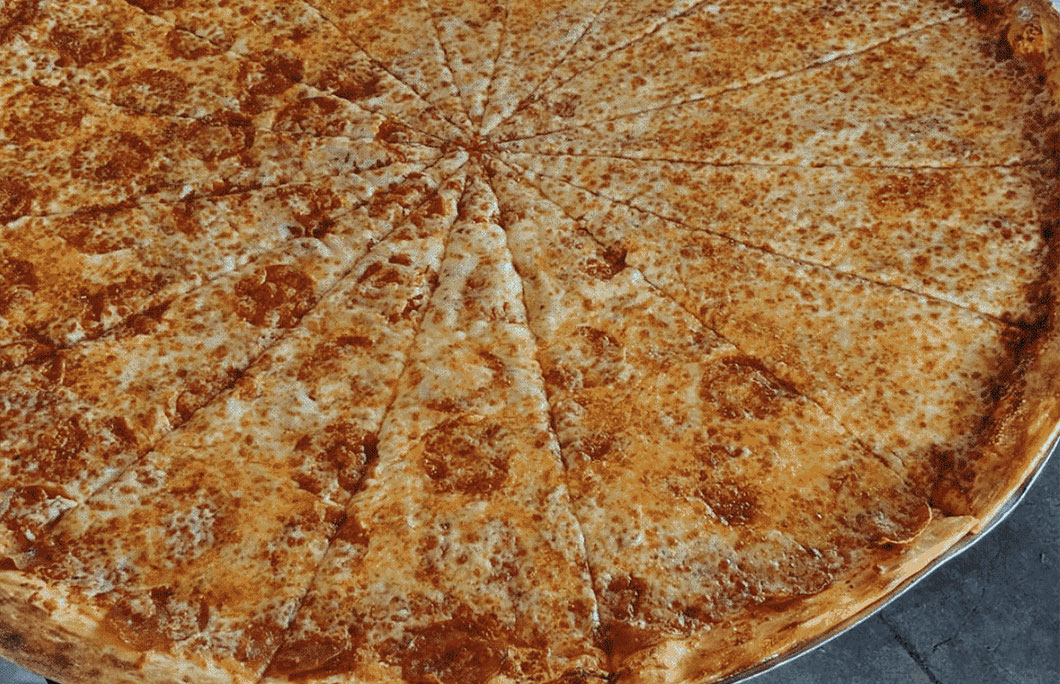 21. Big Lou's Pizzeria – San Antonio
They say everything is bigger in Texas, and Big Lou's Pizzeria is the perfect example. This local pizza joint has a specially-built oven that cooks up its famously huge pies. It's probably one of the biggest pizzas you'll ever eat!
The Big Lou's 42″ pizza has become so popular that it was even featured on The Travel Channel'sMan vs Food.
---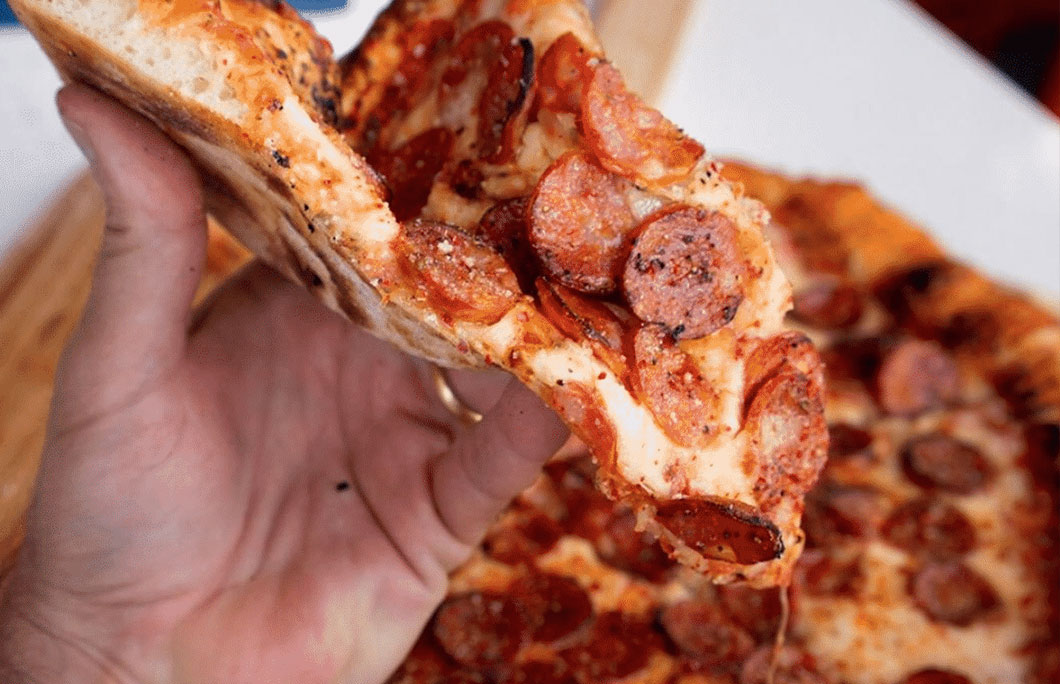 22. Vinny's – Houston
They deliver whole pies or you can call in and grab them by the slice. Best enjoyed the second they come out of the oven piping hot and with simple pepperoni topping. When pizza is this good it really doesn't need much more than that.
Simple perfection.
---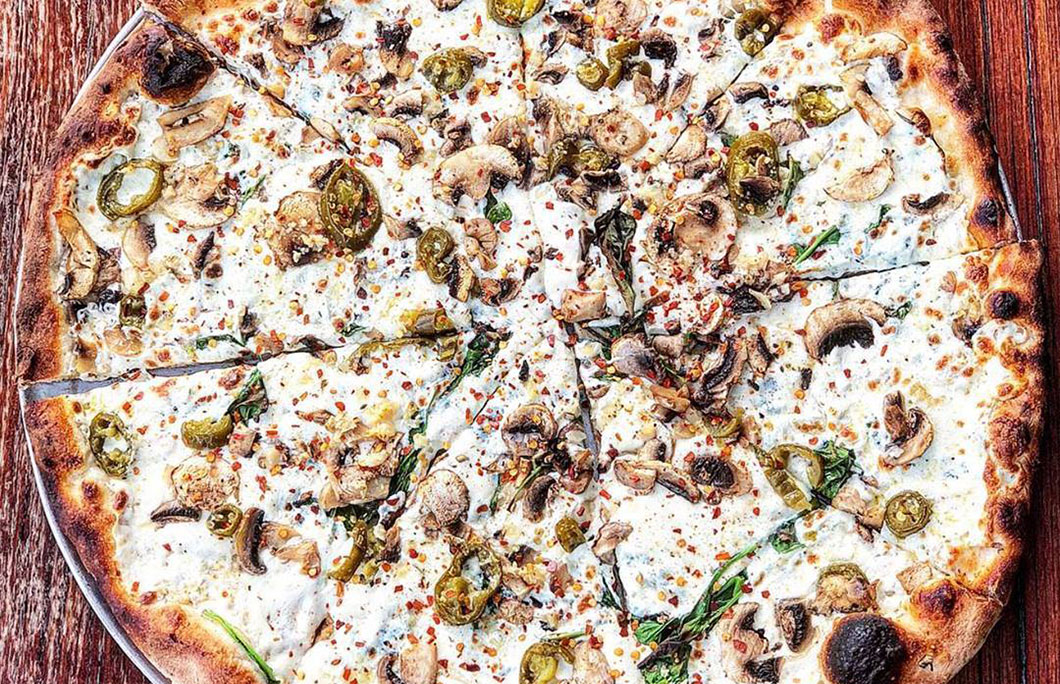 23. Grimaldi's Pizzeria – El Paso
Grimaldi's is one of El Paso's favourite pizza joints and for good reason. The pies here are made only with fresh ingredients, hand-tossed and then made in a coal-fire brick oven.
Can't go wrong with either of their BBQ Chicken Pizza or Pesto Pizza here.
---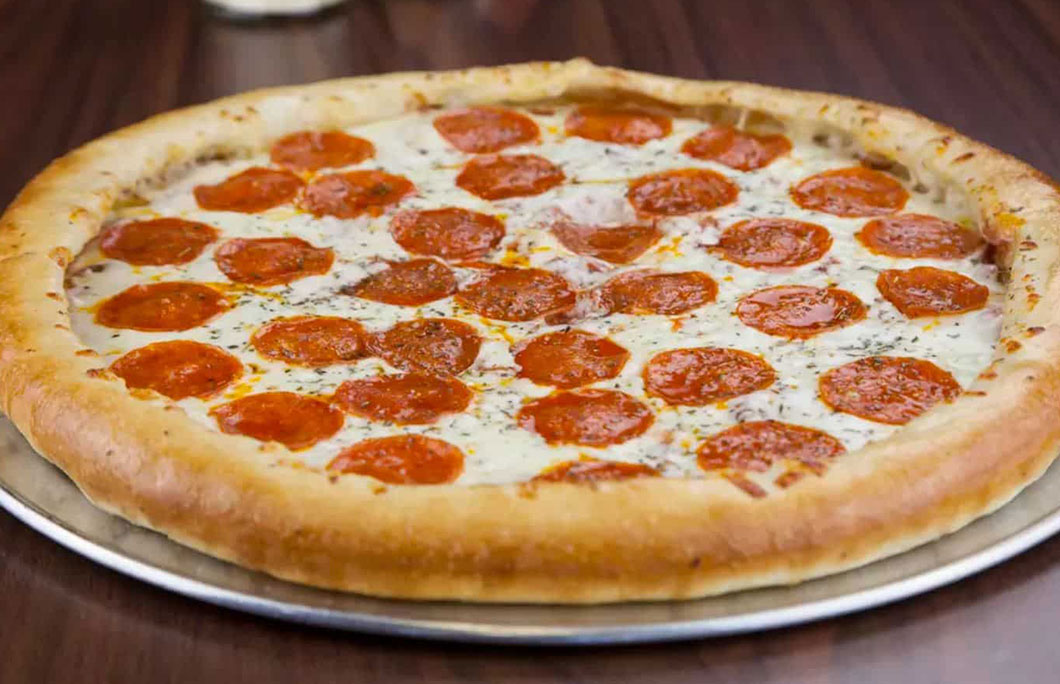 24. Mama's Pizza – Fort Worth
Mama's Pizza is one of the original pizza parlours in Fort Worth and has been around for decades. With a few locations around Fort Worth, Mama's Pizza features thick pizzas with crusts that you can easily fold for an easier New York-style eating experience.
Try Mama's classic Pepperoni Pizza.
---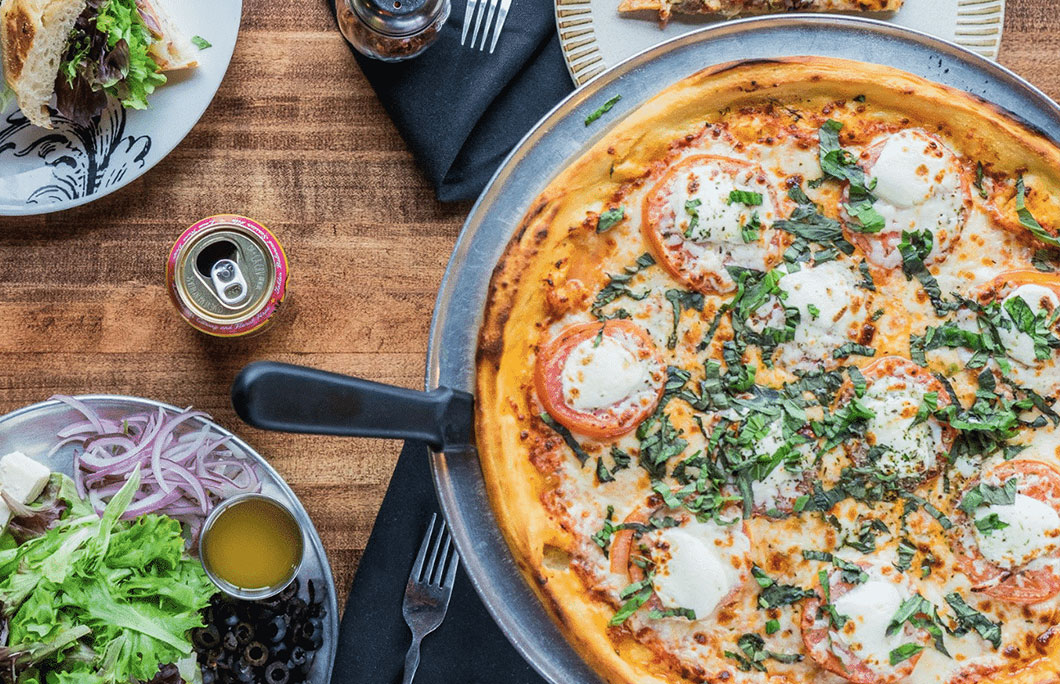 25. Social Pie – Dallas
Social Pie is so much more than just a Dallas pizza restaurant. They have a group of charities who receive up to 5% of the price of the pies and the whole restaurant is built around sustainability.
They are also focused on composting and run a seriously green operation. Although you'll feel good about eating here knowing you are helping others you'll also feel good as soon as you taste the pie. Out of this world flavours.
---