Cannot decide whether to choose Singapore Vs Dubai?
Singapore and Dubai are two of the world's most cosmopolitan, ultra-modern, and affluent places. They're both fascinating places to visit with incredible city skylines, upscale shopping and dining scenes, and lively nightlife. For those with a bit of cash to splash and want a taste of that Big City life, you might be trying to decide which to visit. After all, Singapore is in Southeast Asia and Dubai is in the United Arab Emirates, so they're hardly neighbours. While they might have similar skylines and offer some of the world's best city living, this is where the similarities end. To decide between Singapore or Dubai, take a look at our handy comparison guide.
Singapore Vs Dubai: How to Choose Between the Two
Overview – is Singapore Or Dubai better?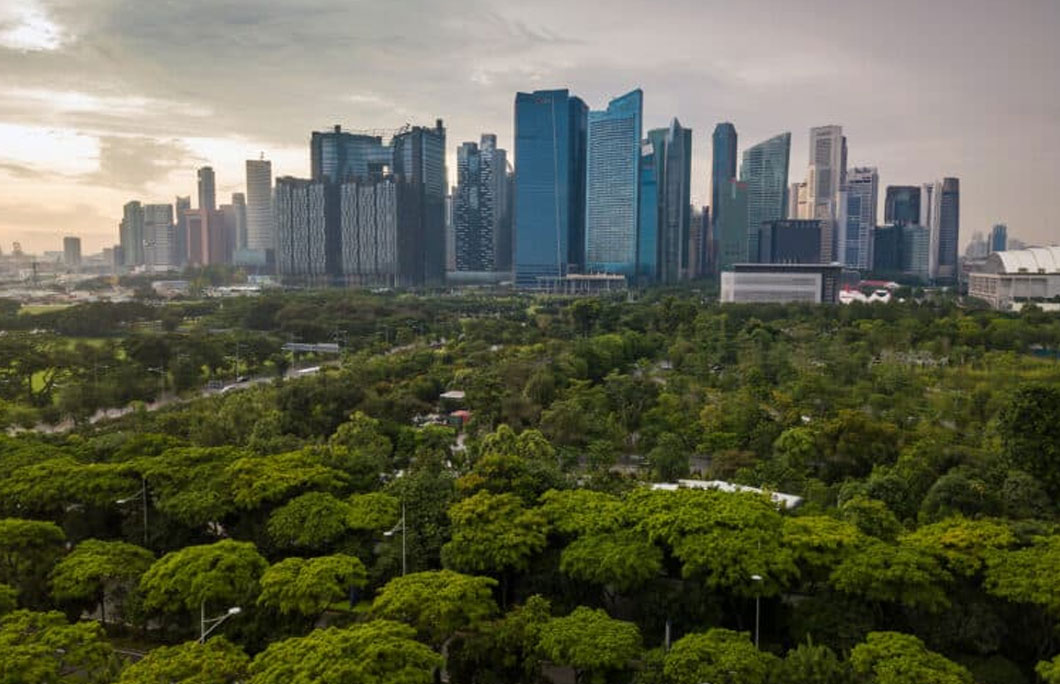 Singapore
Singapore is a central hub of business and technology and is a central base for the rest of Southeast Asia. It's nicknamed Garden City for its lush, tropical feel and abundance of greenery. It has a more cosmopolitan vibe than Dubai and is incredibly diverse. The three main ethnic groups are Chinese, Malay, and Indian, so Singapore is a wonderful melting pot of cultures. It's considerably more walkable than Dubai, which is more spread out. Singapore is a compact island, but just because it's small certainly doesn't mean it's lacking in things to do – quite the opposite!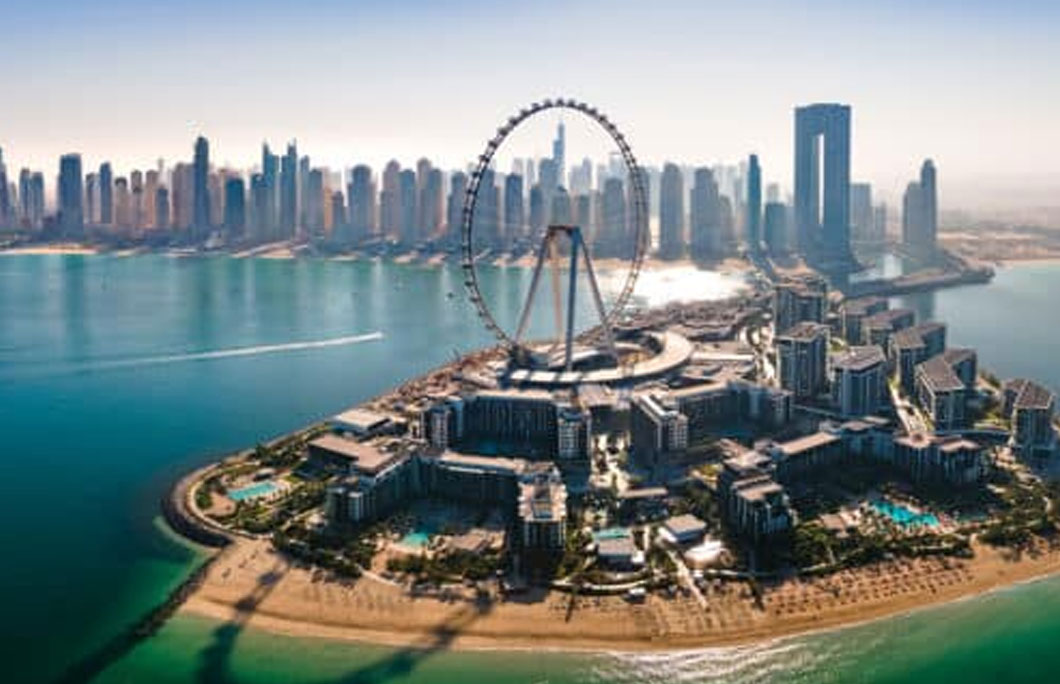 Dubai
Dubai is one of the world's most glamorous cities. It attracts a luxury, laid-back lifestyle, surrounded by ultra-modern skyscrapers and plenty of manmade beaches. In contrast to Singapore's tropical climate and luscious landscape, Dubai is right in the Arabian Desert, which has its own charms. You don't have to go far to see incredible desert landscapes. It's also the most populated city in the United Arab Emirates with a population of 3.43 million. Astonishingly, over 15% of the population are native residents, while 85% are expatriates.
---

---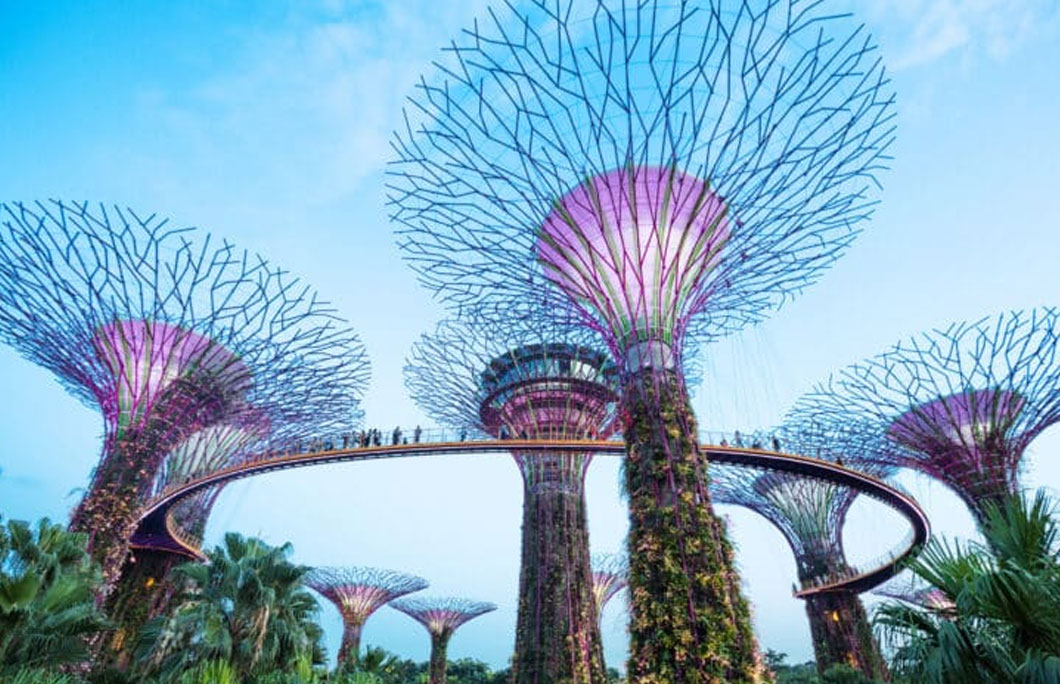 Singapore
As the nickname of Garden City suggests, Singapore is teeming with beautiful lush greenery. One of the most popular places in all of Singapore is Gardens by the Bay. It's a fascinating blend of incredible nature and impressive architectural marvels. The gardens are split into five – the Cloud Forest, Floral Fantasy, Flower Dome, and the Supertree Observatory. It's free to visit but to access the Cloud Forest and Flower Dome, visitors have to buy tickets. The OCBC Skyway is a path that walks you through the Supertree Observatory, and you do have to purchase tickets for that too, but the view of the gardens and Singapore is so worth it. If you haven't yet satisfied your nature kick, the Singapore Botanic Gardens are absolutely incredible. Founded in 1859, the gardens showcase the best and most spectacular of tropical flora in a vast landscape. It's been named a UNESCO World Heritage site and one of the most showstopping parts is the National Orchid Garden. Moving on from gardens and nature, although there are many more to see, and into the realm of manmade architectural beauties. The Marina Bay Sands Hotel is arguably one of the most widely recognised hotels in the world, its spaceship-like design is instantly recognisable and iconic. If your wallet allows you to stay at the hotel, then that's incredible. But for most people, a trip to its Skypark Observation Deck will do. Walk its iconic deck and look out at the mesmerising view of Singapore. As well as luscious nature and ultra-modern architecture, Singapore is also a mecca of culture and history. Explore the colourful streets of Chinatown and Little India, learning more about Singapore's seamless blend of cultures. The National Museum of Singapore is a must for diving deeper into this fascinating country, while the Buddha Tooth Relic Temple and Museum is a wonderfully preserved temple where you can learn more about the gentle religion.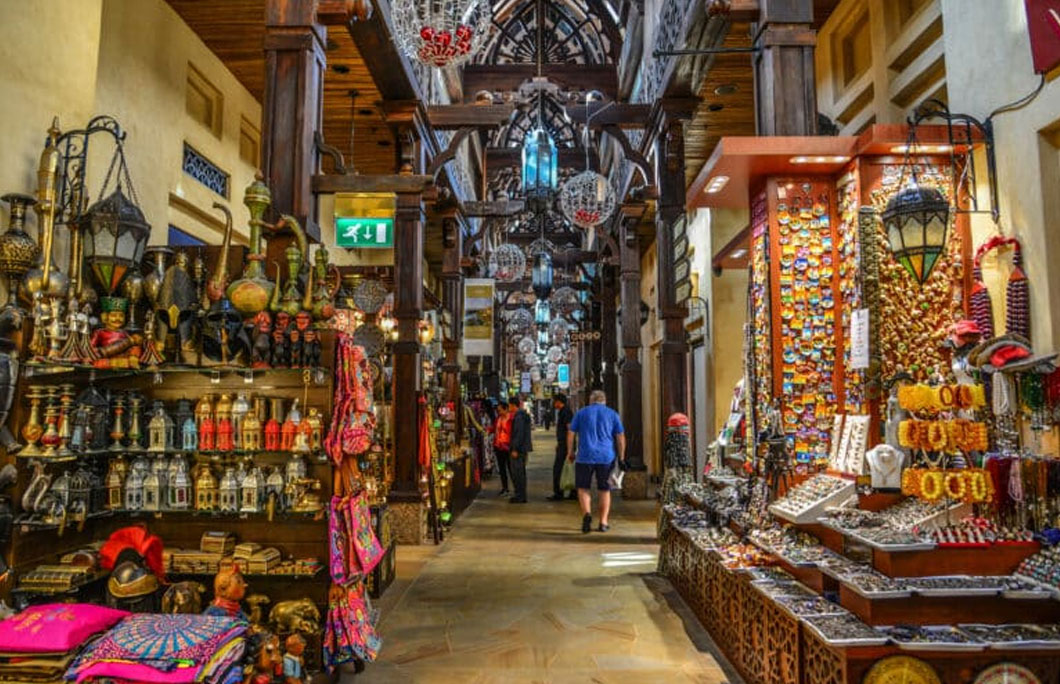 Dubai
Dubai is characterised by its sparkling high rises and luxurious lifestyle, but there's more to it than that. One of the most fascinating things to do in Dubai is head to a souk. While Dubai is predominantly westernised, you can still get some glimpses of Arabian culture if you look closely enough. There's the Gold Souk, Spice Souk, Perfume Souk, Textile Souk, and more. Get lost in its narrow corners, breathe in the rich scents, and be prepared to haggle. Dubai is a hub of architectural showstoppers, so it would be remiss to not mention the Burj Khalifa. The Burj Khalifa is the tallest building in the world at 828 metres. Because of its gargantuan height, it's one of the most famous buildings in the world, synonymous with Dubai and its city skyline. Visitors can reach all the way to level 148, the top level, but many say that you get the same view from level 124/125 and without the huge fee. In a landscape of manmade structures, you might think you'd struggle to find natural beauty. But Dubai is full of spotless beaches and although they are manmade, they're still one of Dubai's top attractions. Sparkling sand and clean waters sound like a pretty good beach to us! And the Dubai Miracle Garden is a fantastic and unique display of flowers and greenery. If you're craving a dose of nature, a visit to this garden is definitely worth it. These are also great places to visit with your family and one of the appeals of Dubai is that it's very family-friendly. There's the Atlantis Aquaventure Waterpark, the Dubai Aquarium and Underwater Zoo, and Dubai Parks and Resorts, which is made up of three world-class theme parks and one water park.
---

---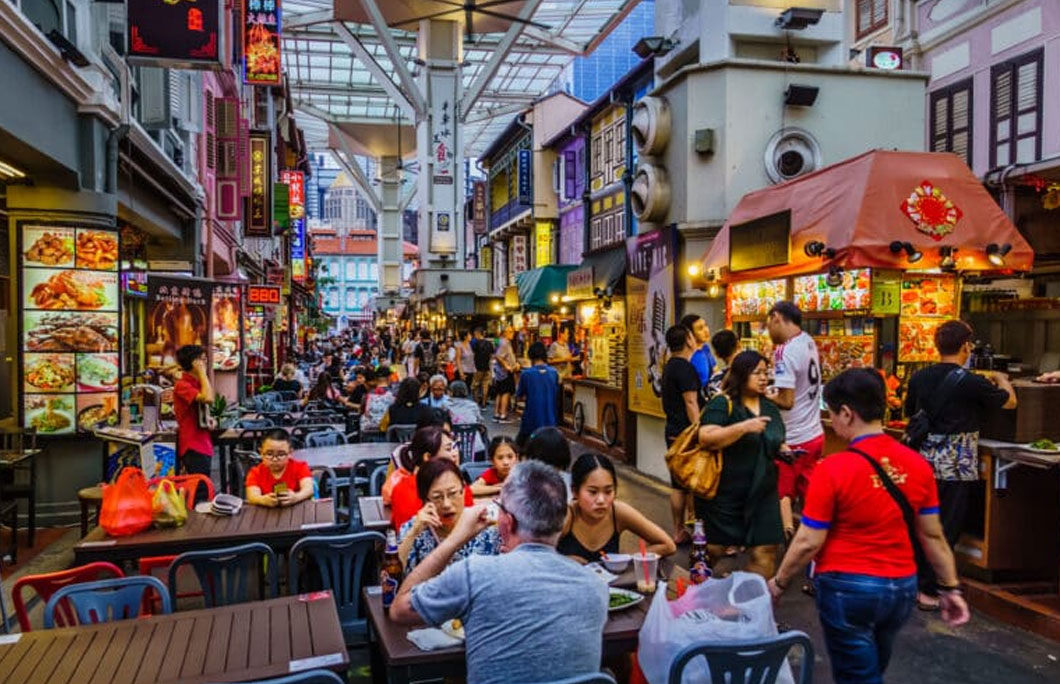 Singapore
The three dominant ethnic groups in Singapore are Malaysian, Indian, and Chinese. So, you can imagine that the food scene is incredibly varied but always delicious. We highly recommend heading to Little India for potentially the best curry of your life. It's also a huge tourist destination, so you'll find western food in most places. There's really something for every budget and taste. There are many fine dining spots, but one of the most unique things about Singapore is its hawker centres. Hawker centres are open-air food complexes with many stalls that offer a wide variety of food at reasonable prices. This is usually the best option for those travelling on a budget and generally speaking, the most delicious. And it's not just about the food, hawker centres have a vibrant atmosphere of bustling stalls and the hum of people laughing and chatting. There are many hawker centres around Singapore, but it was Hawker Chan that earnt a Michelin Star in 2016. It became popular for its super simple soy sauce chicken, rice, and noodle dish, and from that became the cheapest place to ever get a Michelin Star.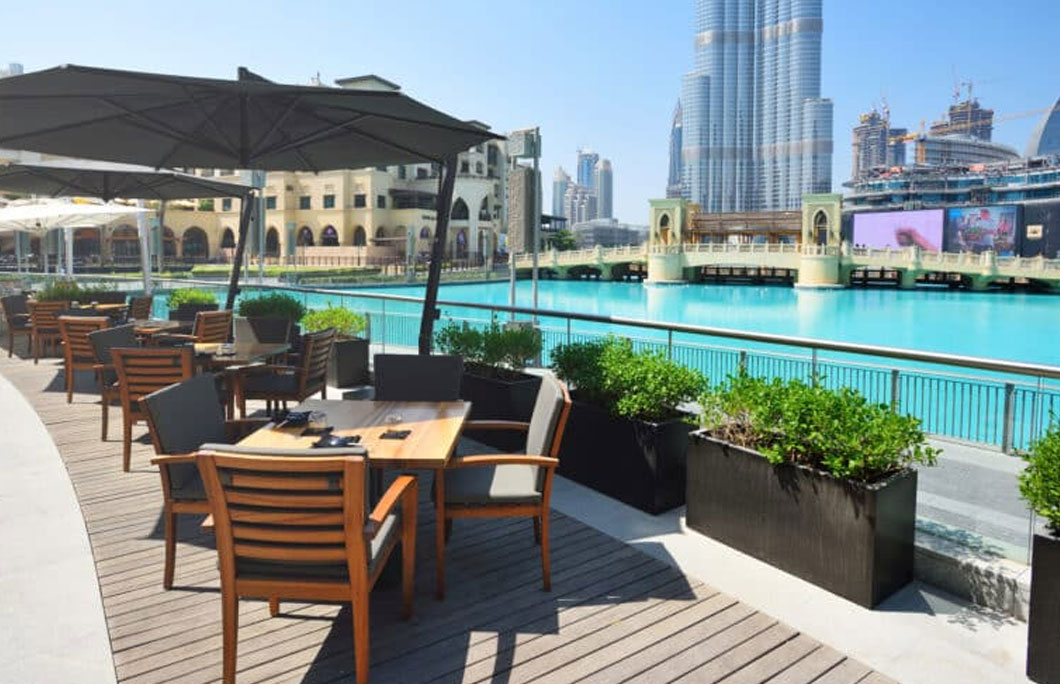 Dubai
Dubai is the fourth most visited city in the world, so it's no surprise that it's a food lover's paradise. There's every kind of cuisine you could think of, from Russian to Japanese. And despite its fair reputation as an up-market glitzy city, there are laid-back restaurants, food markets, and street food vendors. You can find a one-mile strip of street food vendors in Satwa. Leave your heels and fancy clothes at home, you're not going to find white flower falls and cocktails here, but you'll find some of Dubai's most delicious food. And after all, it is in the United Arab Emirates, so getting shawarma is only right. If you do want to visit upscale restaurants, many of the Instagram-esque restaurants are sushi spots like Goldfish and SushiSamba. Another great spot for the Instagrammers in us is Opa, a greek restaurant famous for their smashing food and smashing plates!
---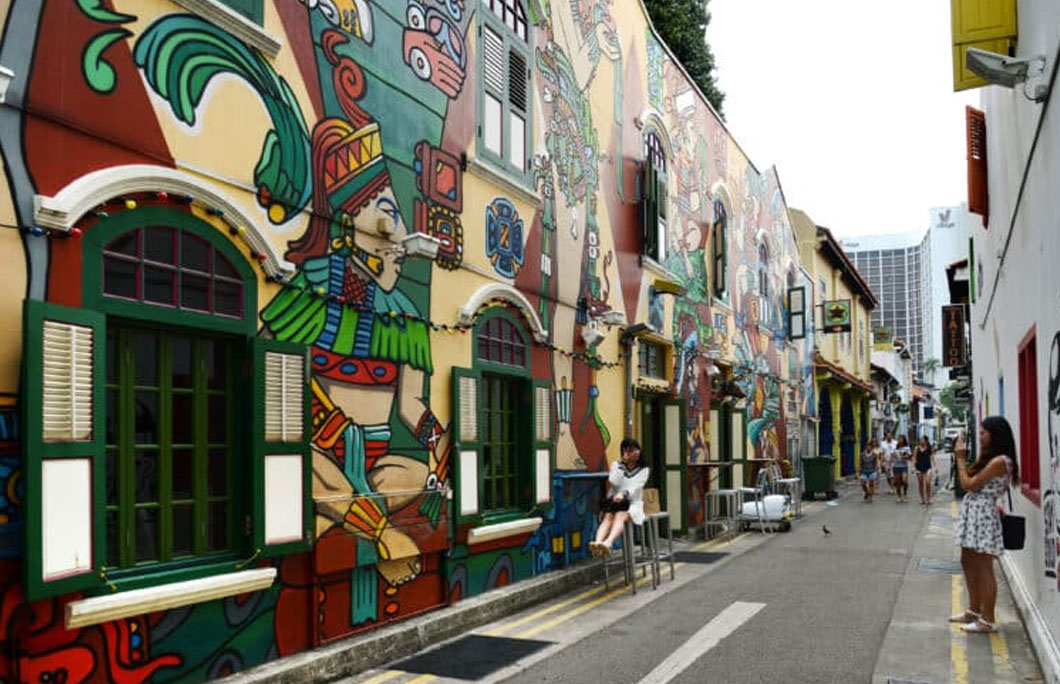 Singapore
Singapore has some of the best shopping in the world. From authentic markets to high-end shopping malls, there's something for everyone here. Marina Bay Sands isn't only a hotel, it's also a shopping mall. The Shoppes at Marina Bay Sands is one of the most iconic malls in Singapore, mainly for the bright teal river that flows through it. Yes, you actually can get on a gondola and go from one end to the other. There are some great shops, but this is understandably a bit of a gimmick. If you're really looking for an authentic street shopping experience, head to Haji Lane. It's a colourful, quirky street of independent boutiques and vintage stores. For those that want something more high-end, hotfoot to Clarke Quay. The beautiful waterfront quay is home to brands from all over the world and also has a great range of boutique stores – if you're looking to splurge, this is the place.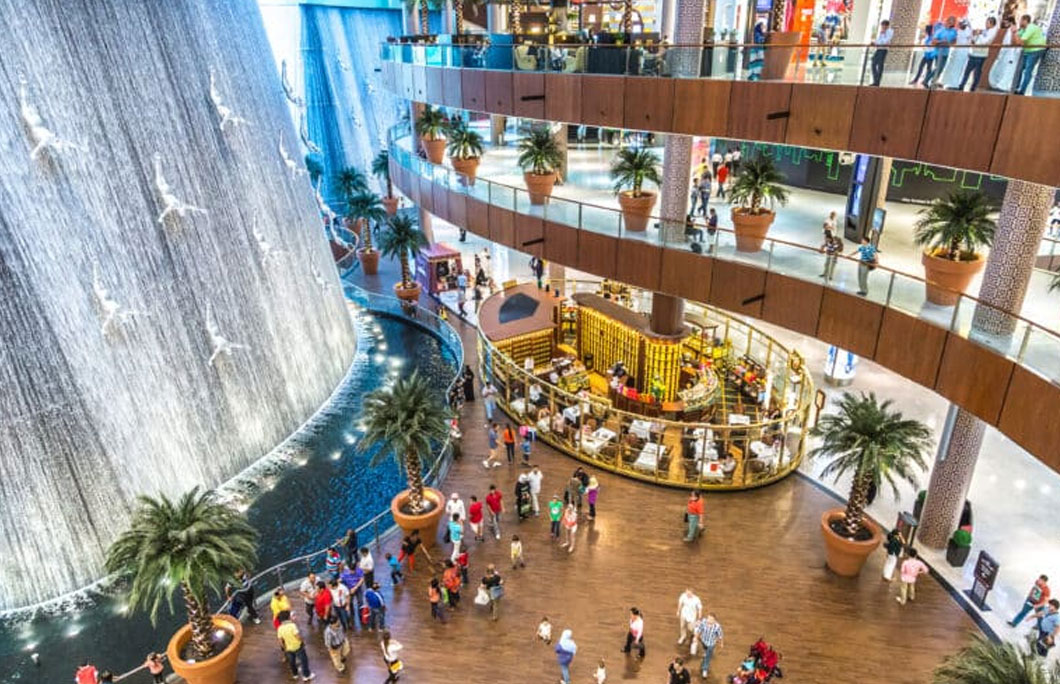 Singapore
One of the best things to do in Dubai is go shopping. It's flashy, exuberant, and available on every corner. There are malls everywhere but of course, the most famous is the Dubai Mall. It's the second largest mall in the world, after the Iran Mall, and is a mix of high-end shops, international retailers, restaurants (there's even a Nandos!), and plenty of family-friendly activities. The thing about Dubai Mall is that it's massive, so if you're strictly looking to shop, you might prefer the Mall of the Emirates. There are also more high street brands at more affordable prices than you'll find at Dubai Mall. We've spoken about the wide range of souks in Dubai, but as a tourist, you might just want a one-stop shop. Souk Madinat is an absolutely beautiful and unique souk and has a wider offering than the specialist markets. It's more of a souk-style mall, so if you're looking for something more traditional then stick to the other souks, but it's still a nice touch of Arabia.
---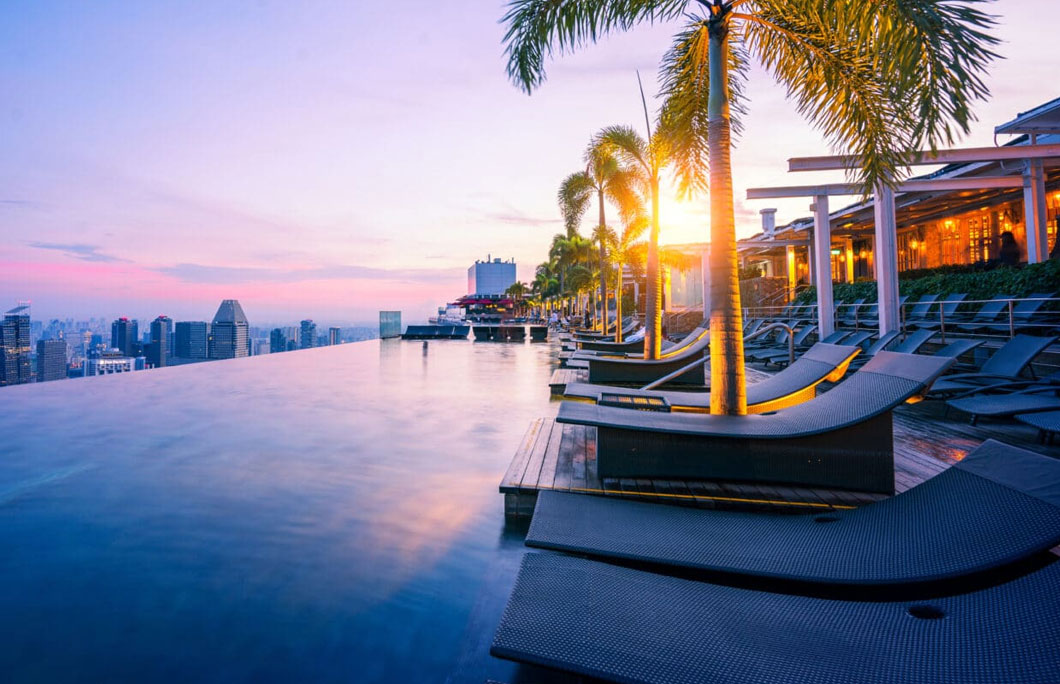 Singapore
There might not be anywhere else on the planet that has such a diverse range of accommodation as Singapore. Budget travellers are in luck, there are many great hostels scattered all around the city. You'll find particularly affordable ones in Little India. There are also budget hotels, mid-range hotels, exclusive beachfront resorts, jungle stays, and more. Of course, there are also the iconic hotels of Shangri-La, Raffles, and Marina Bay Sands.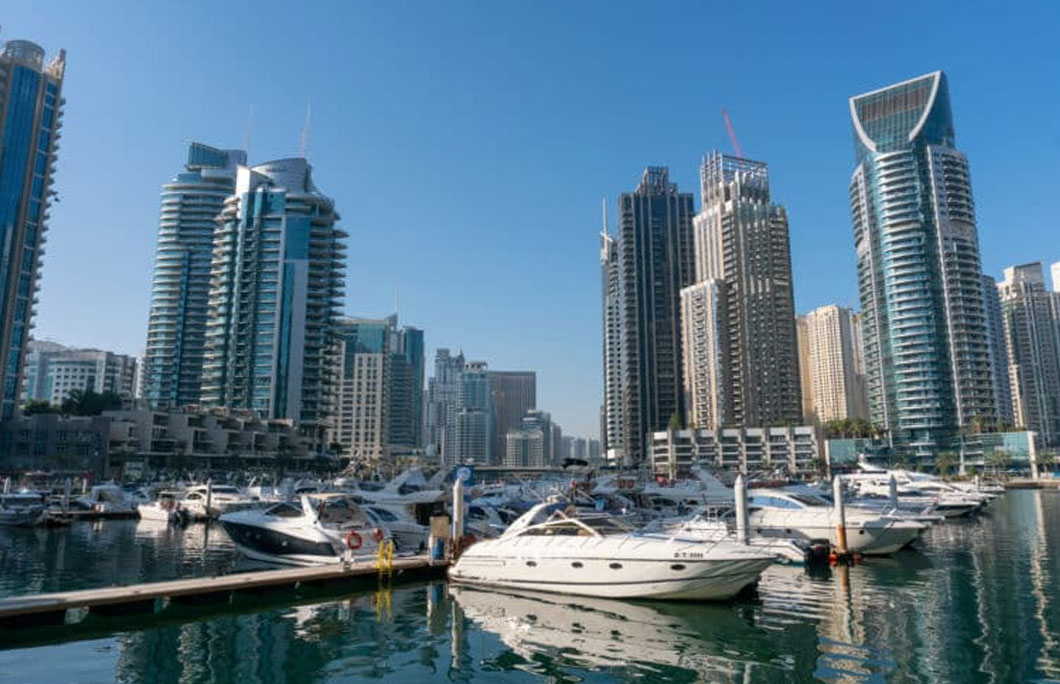 Dubai
The accommodation is pretty straightforward, especially in comparison to Singapore. Most tourists tend to stay in Dubai Marina – it's full of luxury hotels and skyscrapers, it's in a central location, and it's relatively affordable. If you have the cash to splash, the hotels on the iconic palm islands, namely Atlantis Hotel, are really the best of the best in hotel terms. For those on a budget, Deira is by no means the most luxurious area in Dubai, but it's still a good place to stay, especially if you're trying to keep costs low. It's split into an old town and a new town so you can easily experience traditional Dubai life, before the skyscrapers. As well as apartment buildings and glitzy hotels, Dubai has many beachside resorts and beautiful villas that are perfect for families.
---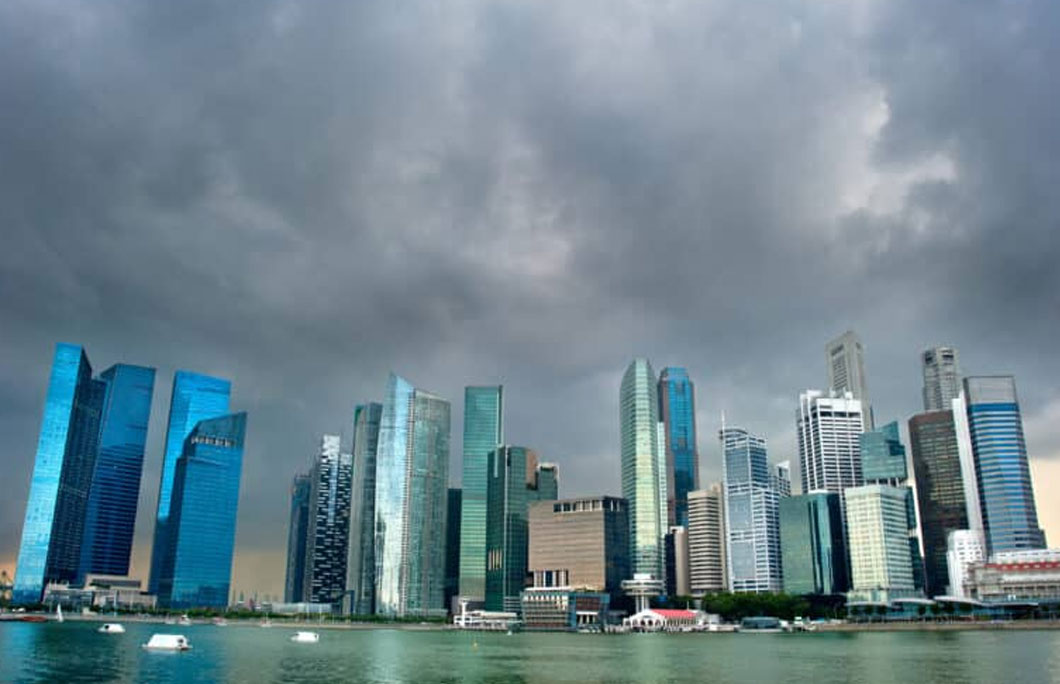 Singapore
Singapore has a tropical climate. It's right near the equator so the weather is typically hot, humid, and rainy. It's pretty much consistent throughout the year, so there's no distinct rainy season. However, there are some wetter months – November is the wettest with an average rainfall of 252mm per month! December and January are typically very rainy, too. Generally, April is the hottest month with an average temperature of 33°C, but the tropical nature means that this fluctuates and June is sometimes hotter. Generally speaking, the best time to visit Singapore is from December to June, but there's no escaping the heat, humidity, and rain, so we think as long as you prepare yourself for that, it's a year-round destination.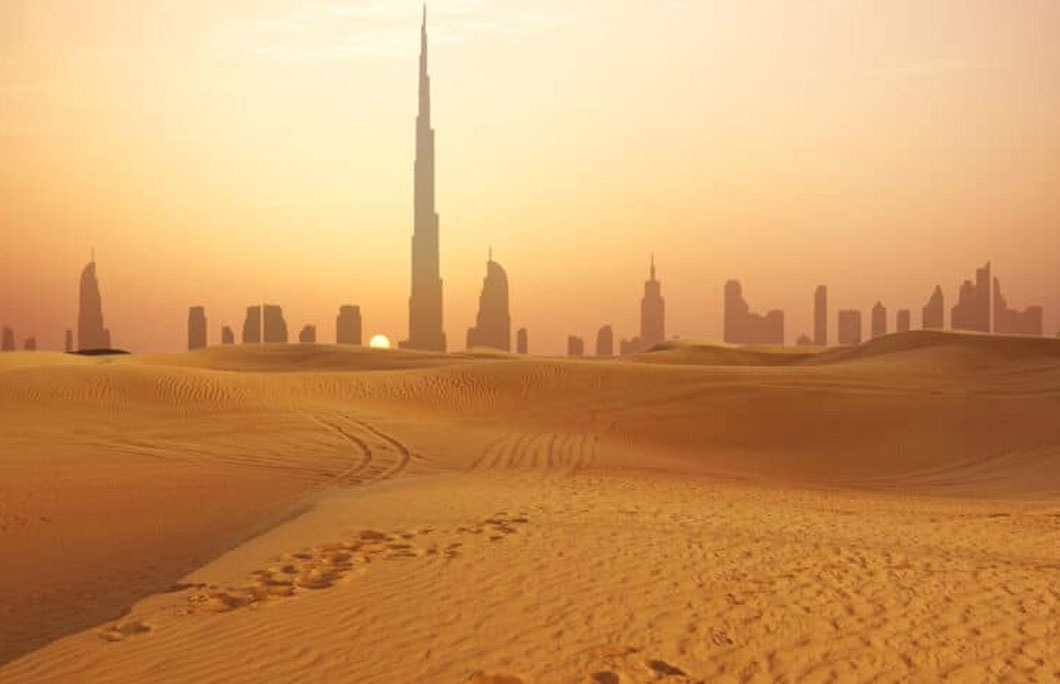 Dubai
Dubai's desert climate makes it a year-round beach destination. It hardly ever rains, unlike Singapore, so it's a pretty good choice if that's the kind of holiday you want. The most it ever rains is during January, an average of 17mm. And while January is Dubai's coldest month, it's still an average of 20°C. August is the hottest month with an average temperature of 37°C, but it's been reaching 45°C more and more. Dubai's summer heat can be extremely intense, even dangerous, for a lot of people – we'd recommend visiting From November to April.
---