The 7 Best Steakhouses In New Jersey
There are some terrific restaurants in the Garden State, especially when you want to chow down on steaks and sides. From trendy to traditional, casual to high-end, there are steakhouses to suit all tastes and budgets. So, whether you want tenderloin or t-bone, here are some of the best steakhouses New Jersey has to offer.
*Due to covid restrictions, please check with the restaurant beforehand about their dining or takeout options
Best Steakhouses in New Jersey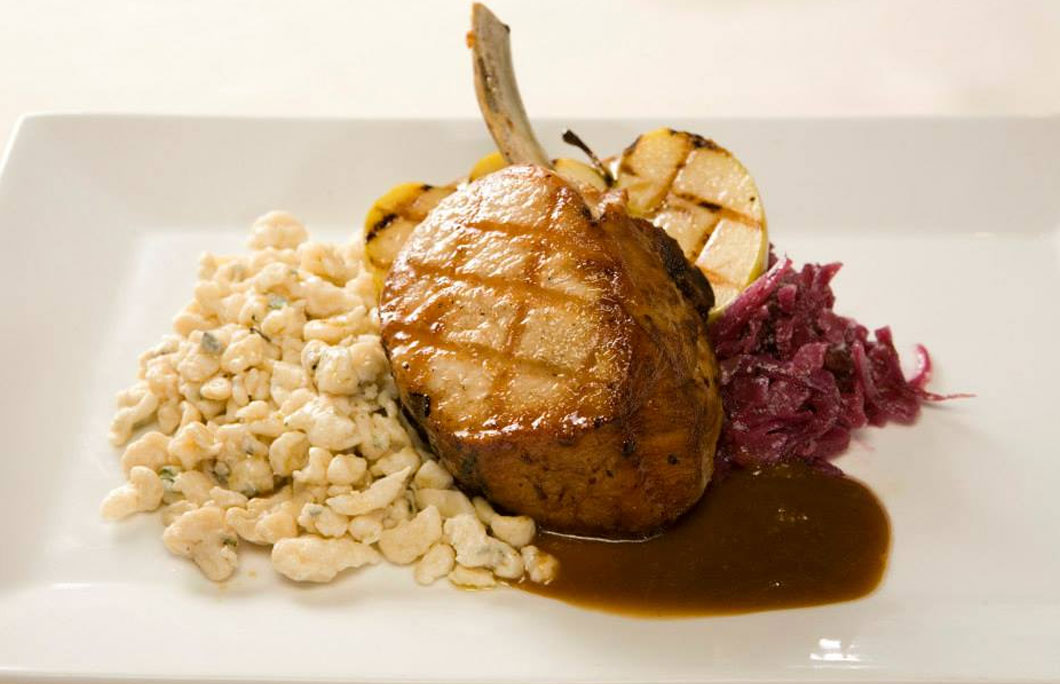 1. Knife and Fork Inn
This historic restaurant in Atlantic City, on New Jersey's Atlantic coast, has been family-run for over 90 years. The Knife and Fork Inn is known for its fabulous wine offerings and steakhouse and seafood classics. It is also part of New Jersey's Anthony Bourdain Food Trail as he ate here whilst filming his tv show "Parts Unknown".
---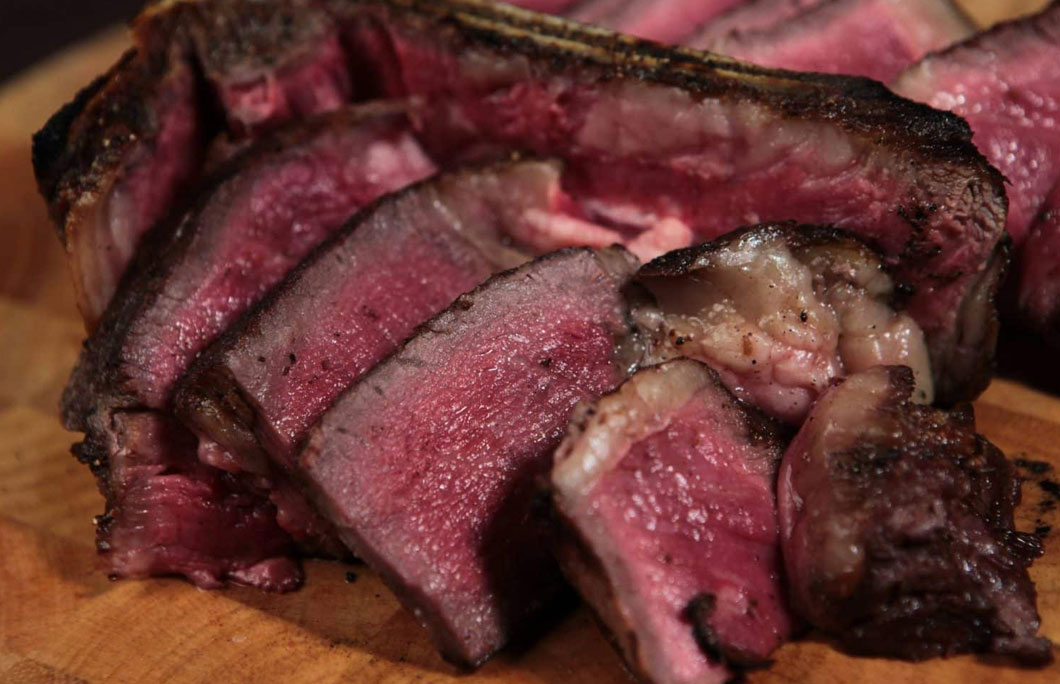 2. Rare, The Steakhouse
Located in Little Falls, New Jersey, this steakhouse serves hand-picked prime steaks, wet-aged for at least 28 days. As you can image, the flavour and quality are top-notch. Choose from prime cuts such as the 48-ounce porterhouse for two and the 26-ounce prime Angus rib chop, aka "The Ultimate Cowboy Steak". Not enough for you? You can pimp out your prime cut with lobster tail and maple bacon. Tasty sides include classics like mac 'n' cheese and whipped potatoes.
---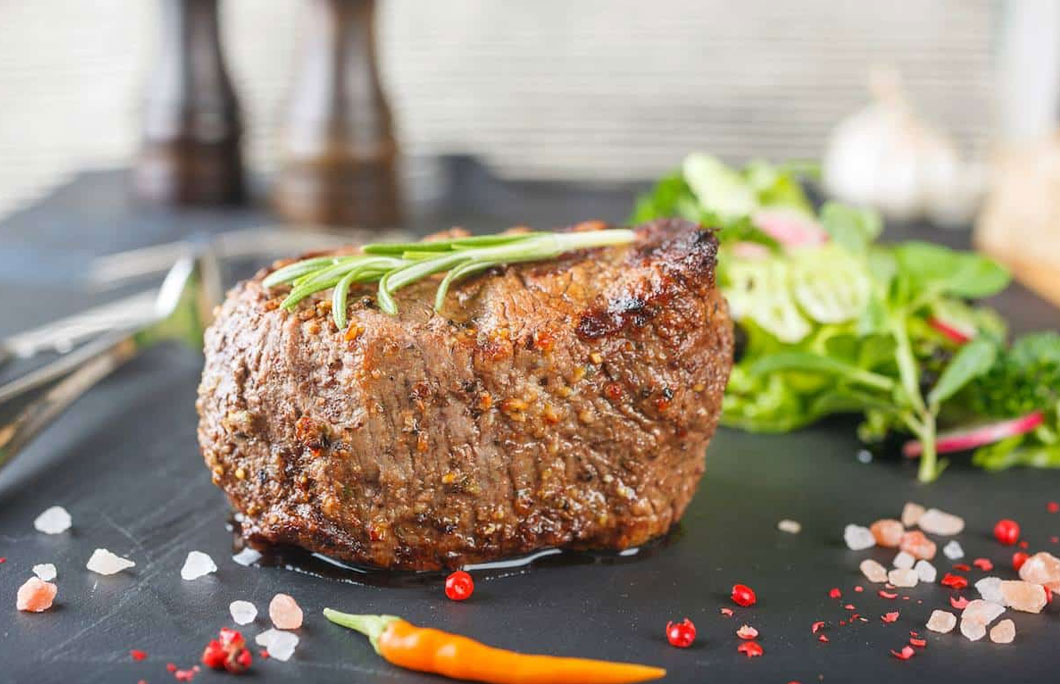 3. Liberty Prime Steakhouse
Located in Jersey City, this steakhouse is all about flavour. Juicy cuts are perfectly cooked and seasoned bringing out the best in the meat. Liberty Prime Steakhouse uses the freshest ingredients from local producers and you can really taste the quality. Come here for brunch, lunch or dinner and tuck into a variety of steaks like filet mignon and aged bone-in rib steak as well as butcher's cuts like the dry-aged Kansas City. If you come for brunch, you can enjoy the classic combo of steak and eggs.
---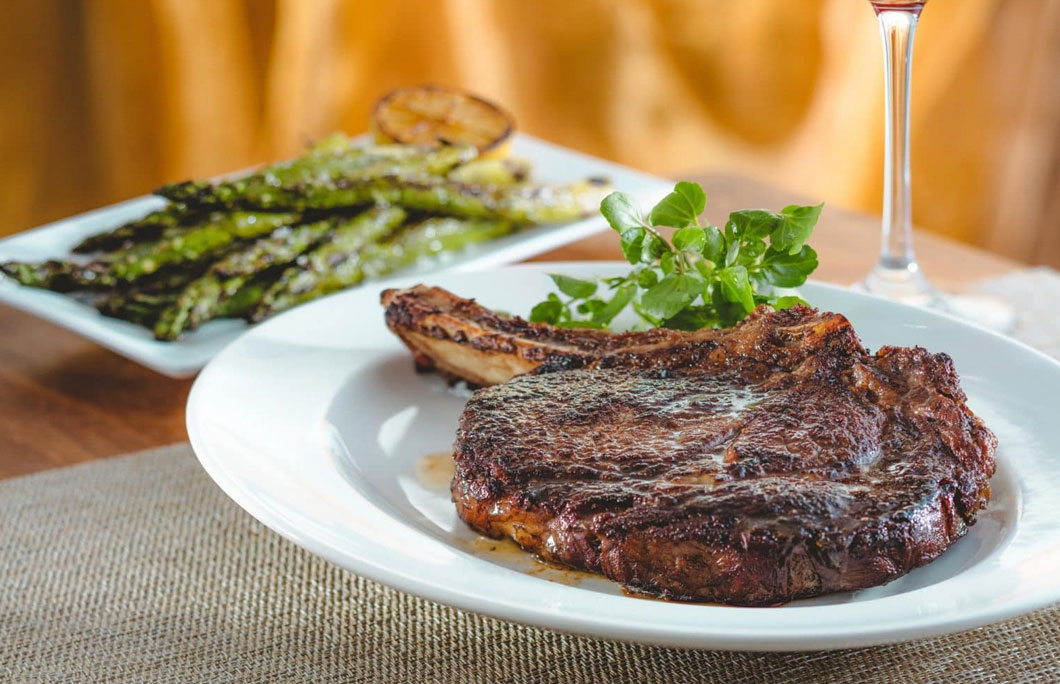 4. The Capital Grille
For juicy steaks and wines to match book a table at The Capital Grille steakhouse in Paramus or Cherry Hill, NJ. The menu features all the main prime cuts as well as a seared tenderloin with butter-poached lobster tails, which is a very elegant surf 'n' turf option. Sides are also elevated and you can dine on lobster mac 'n' cheese and parmesan truffle fries all washed down with wonderful world-class wines.
---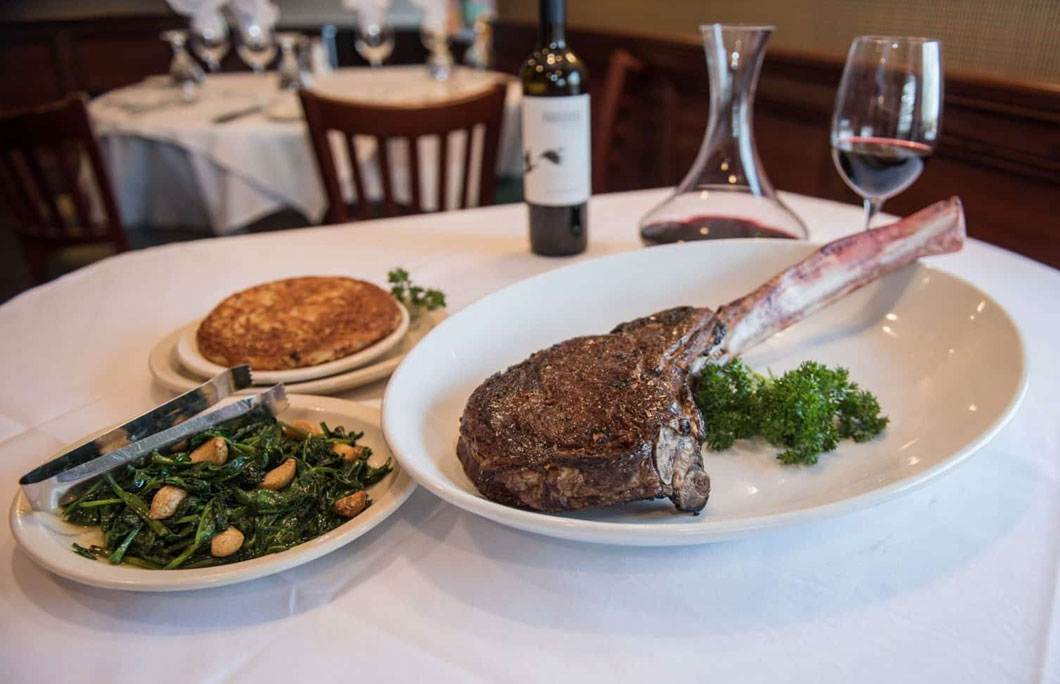 5. The River Palm Terrace in Edgewater
Located in Bergen County, NJ, the River Palm Terrace was named as one of the top 50 steakhouses in America. And rightly so! It serves succulent steaks dry-aged in the restaurant for 28 days and the meat comes from carefully selected ranchers. The in-house butcher hand-picks and hand-cuts the steaks, so you know you are getting the very best quality. New York strips, filets, t-bones and porterhouses are seared and seasoned to perfection and cooked just how you like them.
---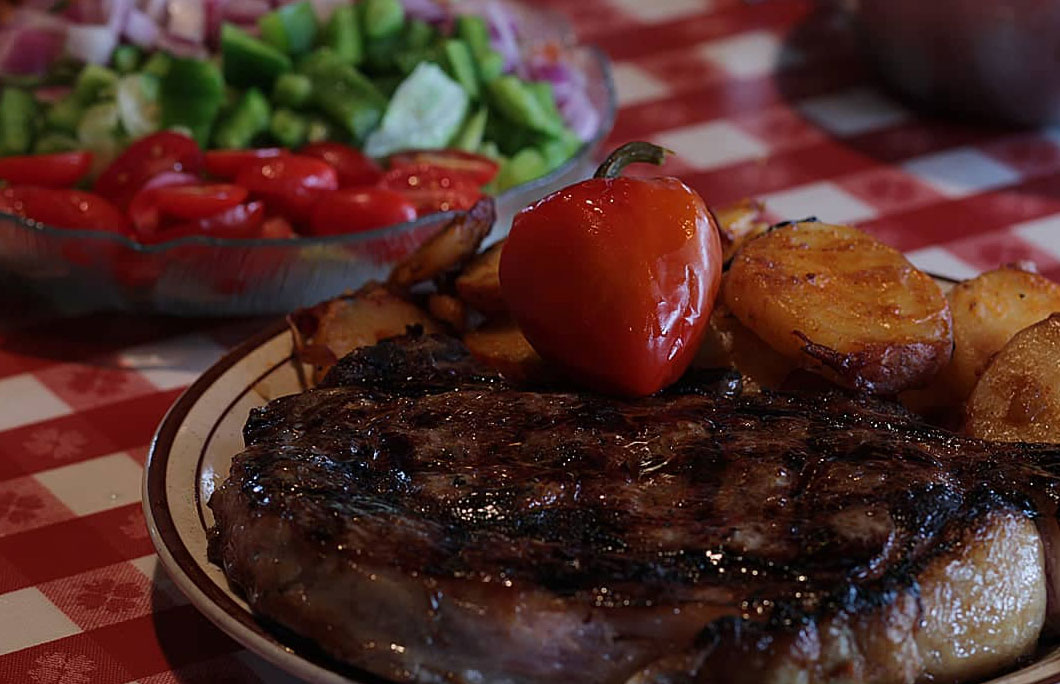 6. Arthur's Tavern
A carnivores' paradise, Arthur's Tavern is one of best steakhouses New Jersey has to offer for those who like their steaks supersized. Located in Morris Plains, NJ, Arthur's Tavern is a fun, casual place to chow down on giant steaks including a 16-ounce bone-in ribeye, 24-ounce Delmonico and 10-ounce centre-cut filet mignon, which you can top with grilled shrimp should you so desire. You can also have your steak served between toasted garlic bread, loaded with baby arugula, sliced tomato, crumbled blue cheese and horseradish mayo. Make sure you wear your stretchy pants!
---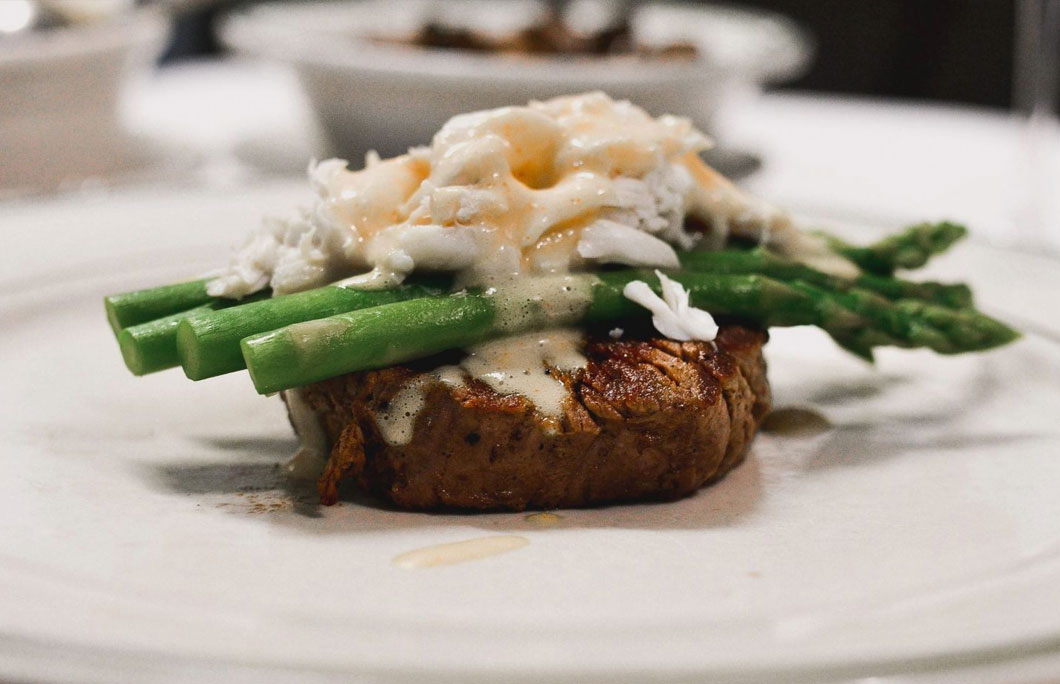 7. Edward's Steakhouse
Edward's is a high-end steakhouse in a beautiful brownstone in Historic Downtown Jersey City. It serves up great steak and seafood dishes alongside an award-winning wine selection. Start your evening at the classic Prohibition-era bar with a cocktail before moving into one of two elegant dining rooms. The menu features choice cuts like filet mignon, aged boneless sirloin, bone-in sirloin, dry-aged porterhouse and a 32-ounce 'Gotham' bone-in rib for two. The surf 'n' turf option is a real treat of filet mignon with cold water lobster tail.
---