What It's Like To Visit Pig Island In Koh Samui
Koh Samui is one of the most popular islands in Thailand, thanks to its golden beaches, laid-back vibes and excellent food options. It's also the perfect starting point to explore other nearby islands, such as Koh Tao and Koh Phangan. While many people flock here to enjoy luxury beach clubs and waterfalls, a new experience is all the rage: swimming (well, paddling!) with wild pigs on a tiny uninhabited island off the south coast of Samui. Pig Island in Koh Samui is actually called Koh Madsum, and the pigs apparently swam over years ago from Koh Taen.
Similar to Pig Beach in the Bahamas, at Koh Madsum you can play with the pigs and feed them snacks on the beach. We recently took a day trip there to visit the pigs – here's what to expect.
Visiting Pig Island in Koh Samui
Lots of tour operators on the island offer trips to Pig Island, and you can choose between a traditional Thai-style longtail boat (30 minutes to the island) or a speedboat. We reckon the longtail boat is cuter for that 'island' experience. You can join a set group or rent your own boat with friends – prices per person are around 1,000 – 1,500baht.
---

---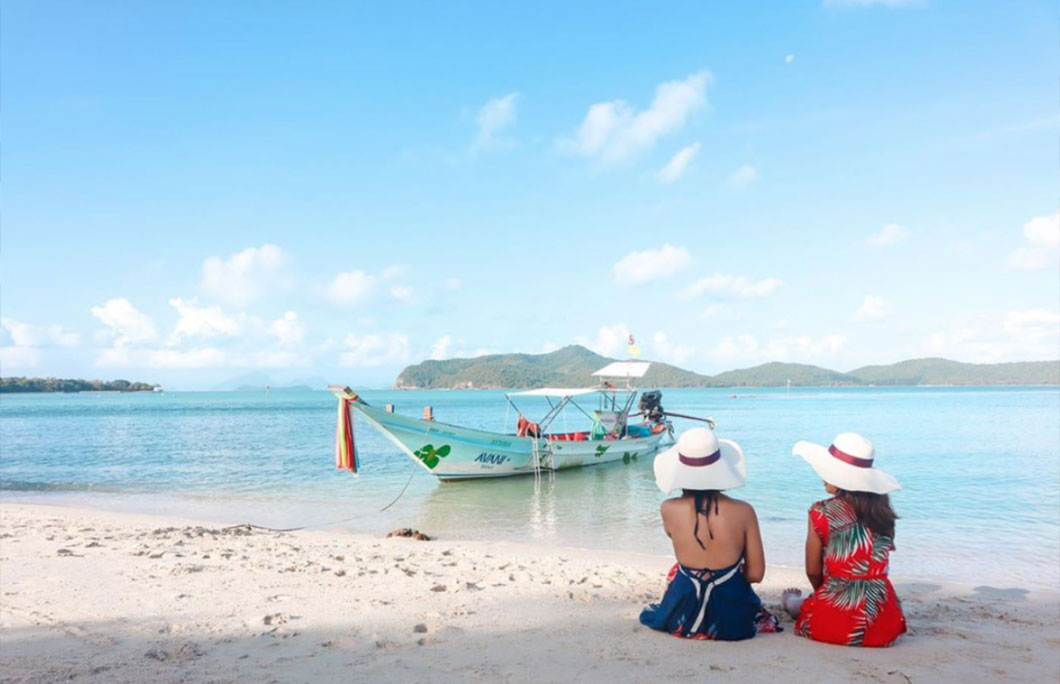 You set off in a beautiful long tail boat from the shore…
Boat trips leave from The Treasure Koh Madsum Koh Samui Pier. Looking out onto the shoreline, this is classic Samui scenery… Shimmering turquoise waters, local fishing boats and the archipelago in the background.
---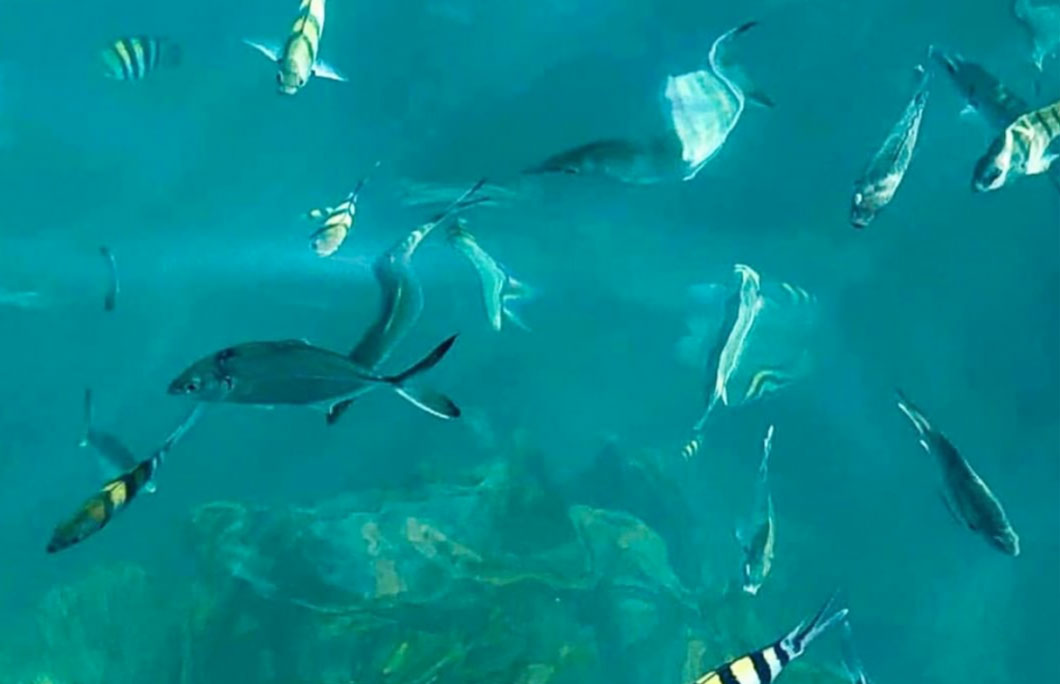 Image: @liannnil/Instagram
Stop for snorkelling where you can see coral and fish
After about 15 minutes or so, the boat slows to a stop near coral reefs where you can jump off into the warm waters and enjoy snorkelling. Although this isn't the best snorkelling location, the water is still pretty clear and it's a nice way to refresh in the morning heat.
---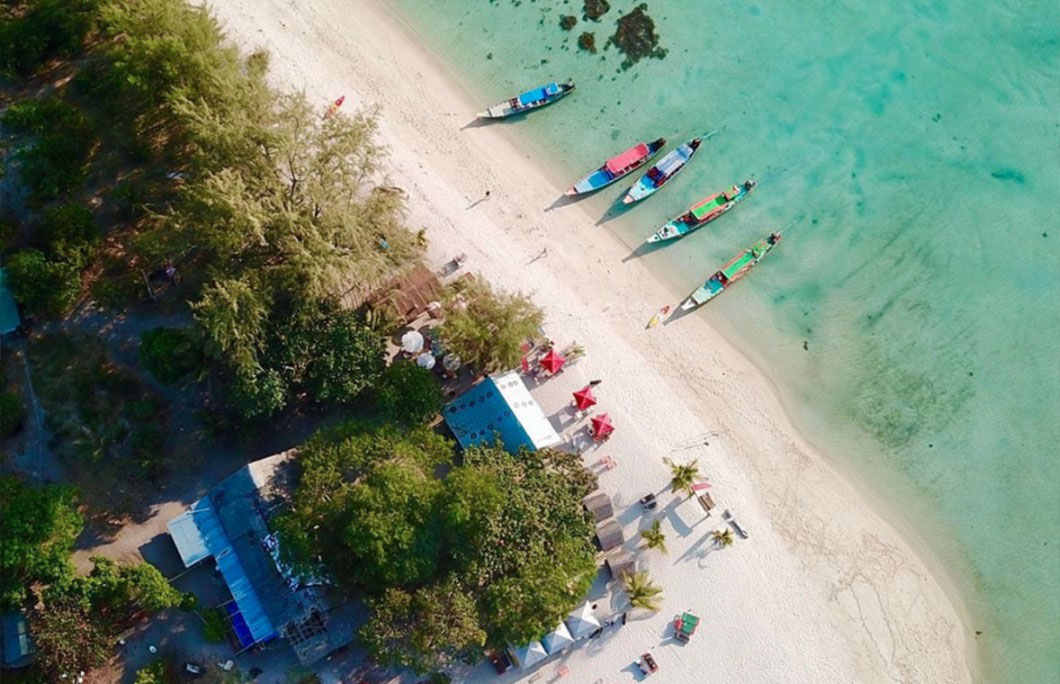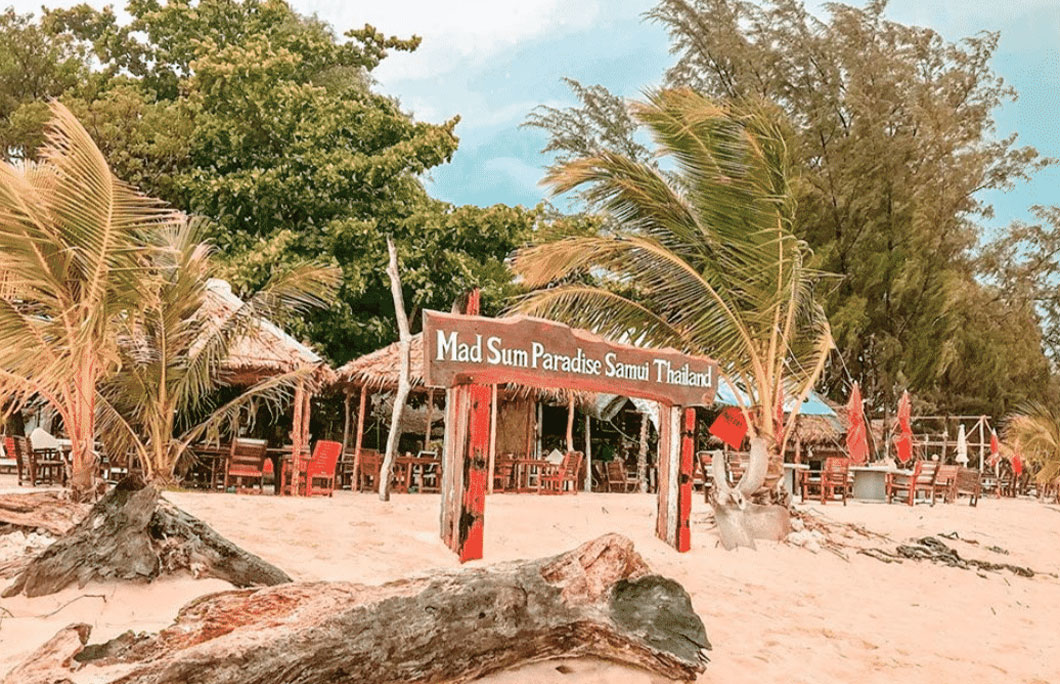 The boat continues to Koh Madsum – first sighting of the pigs!
As you get closer to Koh Madsum, you'll spot the pigs lounging on the beach and wading through the water. The island is uninhabited, although there is a small resort here. There's also a cafe/bar where you can get fresh coconuts, beers and some snacks.
There's also kayaks if you want to explore a little but hey, you're here for the pigs, right?
---
It's busy even in peak off-season (Covid) so don't expect a deserted island
Visiting Pig Island in early July 2020, I expected it to be very quiet as there aren't many tourists on Samui, with borders still shut to international visitors. However, Koh Madsum was still quite busy, with about 40 or so other tourists there. You might have to wait a little while to get your time to splash around and feed the pigs, but you can relax on sunbeds while you wait for others to take their turn.
---
The pigs are very tame and friendly and will stroll over to you when you approach them – they want to be fed! The cafe on the island sells small bags of food for the pigs that you can give to them. There's about eight pigs there, including a cute baby piglet and a hefty Daddy pig.
---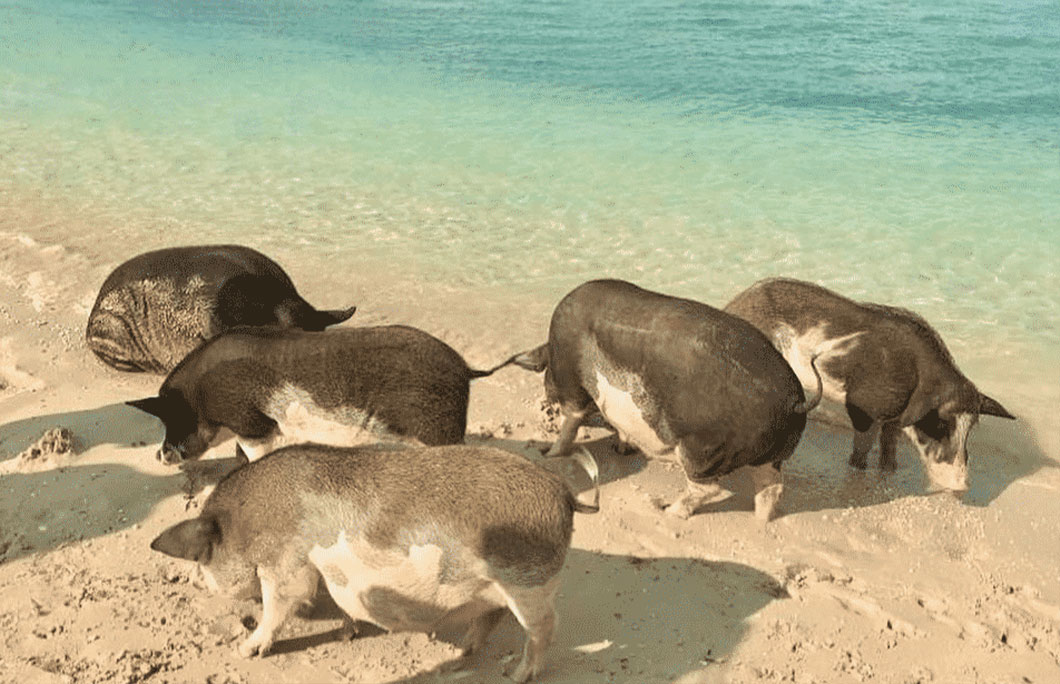 The pigs will wander happily around the beach and in the water
The pigs on Koh Madsum aren't fussed by visitors, and welcome the snacks. They're not aggressive in any way, so don't be scared if they come sniffing over looking for more food! It's such a unique experience being in the sea with the pigs as they burrow for food in the sand, with beautiful scenery behind them. You'll return back to the main island with some amazing photos to remember it by.
For now, visiting Pig Island still feels like a 'hidden secret' in Samui. So, enjoy it before the island undoubtedly becomes too built up. It's the perfect day trip in Koh Samui.
Big 7 Travel visited Pig Island with Avani+ Samui Resort, who offer complimentary day longtail boat trips to Koh Madsum for guests. Visitors to Koh Samui can also arrange private speedboat trips and longtail boats via most tour operators on the island.
---