The 25 Best Pizzas In Arizona
Heading to the gem of America's Southwest and looking for some delicious pizza? Or perhaps you're an Arizona native and just looking to see where you can head for the best slice. Either way, we've got you covered. Here are the 25 places for the best pizza in Arizona, from Tucson to Flagstaff.
Best Pizza In Arizona, How do these rankings work?
1. Pizzeria Bianco – Phoenix
Chris Bianco started making pies inside the back corner of a neighbourhood grocery store in 1988 and it has since become an institution. So much so, that it is fair to say they have changed the entire pizza scene in the city for the better.
30 years later and the pies still stand up and are loved by regulars.
---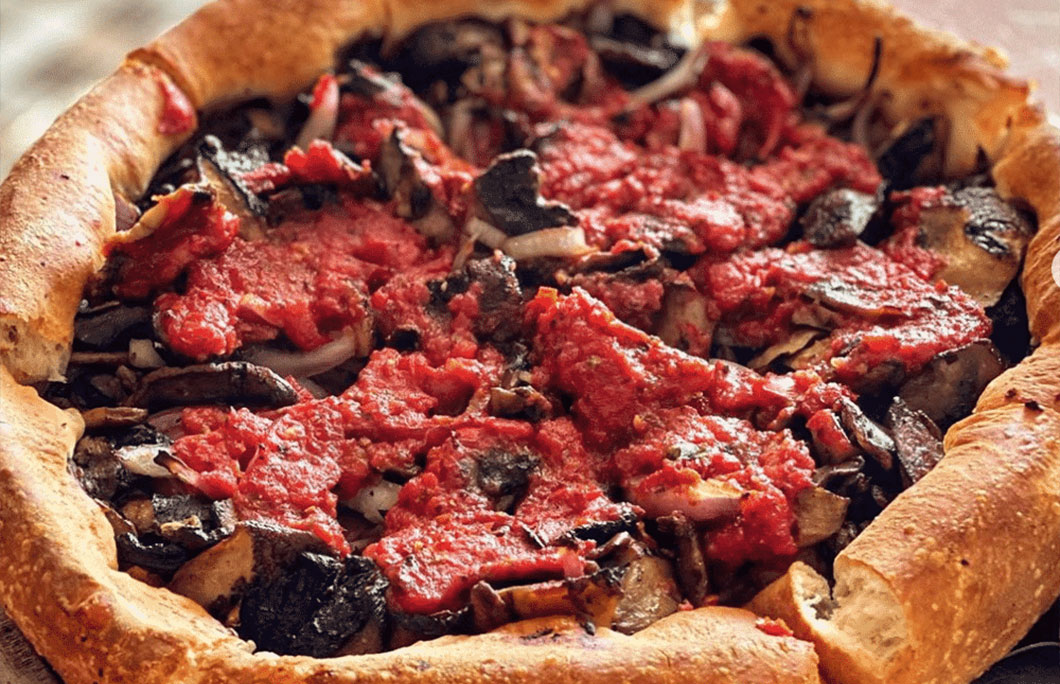 Image: @sweeter_than_agave
2. Rocco's Little Chicago – Tucson
Our next pizzeria brings a little bit of Chicago to Tucson with their hearty deep-dish pizzas. Known for their old-school atmosphere and oversized servings, Rocco's is perfect for date night or a casual lunch. Be sure to grab some of their famous breadsticks while you're at it.
---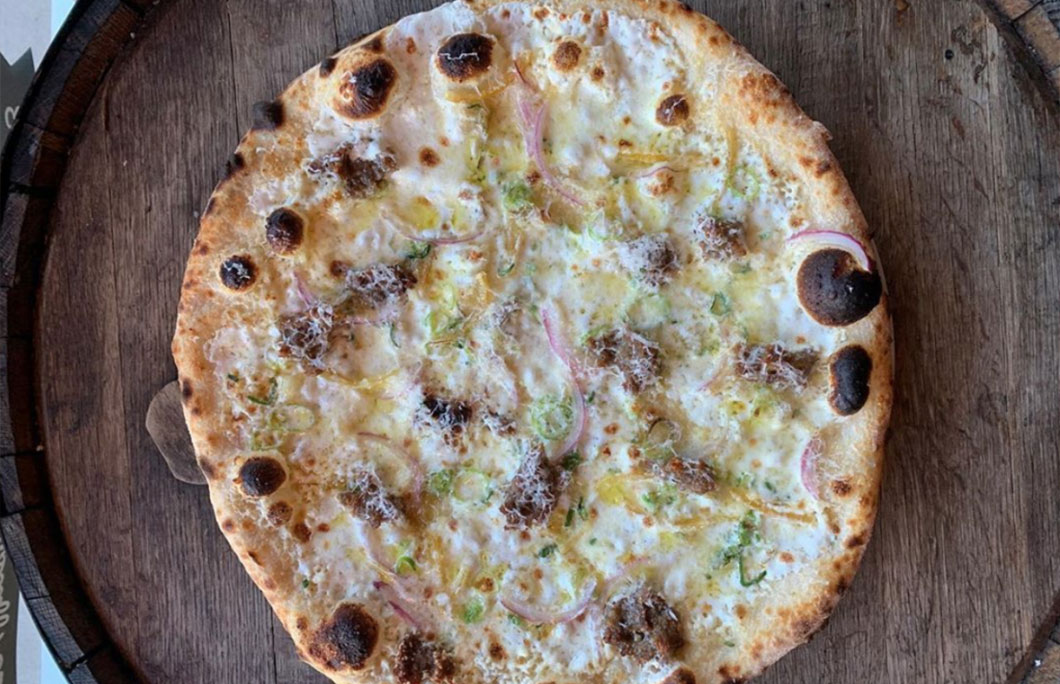 3. Pizzicletta – Flagstaff
Pizzicletta is a Flagstaff favourite and they're as famous for their pizza as they are their beer. The thin crust topped with arugula, cream cheese and prosciutto along with one of their delicious cold brews is a crowd real pleaser.
---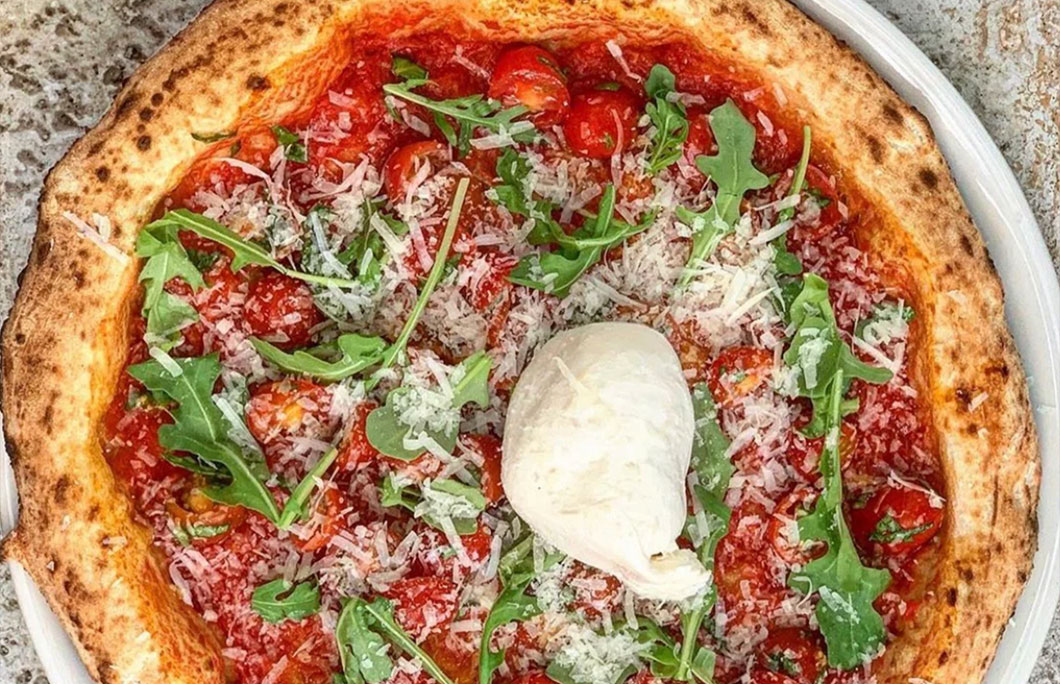 4. CIBO – Phoenix
Set in a restored 1913 bungalow, Cibo has hardwood floors, exposed brick, a stained-glass panel and a fireplace. In short it is the perfect place to come and unwind with some great food.
They serve antipasto, artisanal pizzas and home made fresh pasta​. We'd urge you to save all your appetite for the pizza because they are absolutely world class. Up there with the best you will ever taste.
---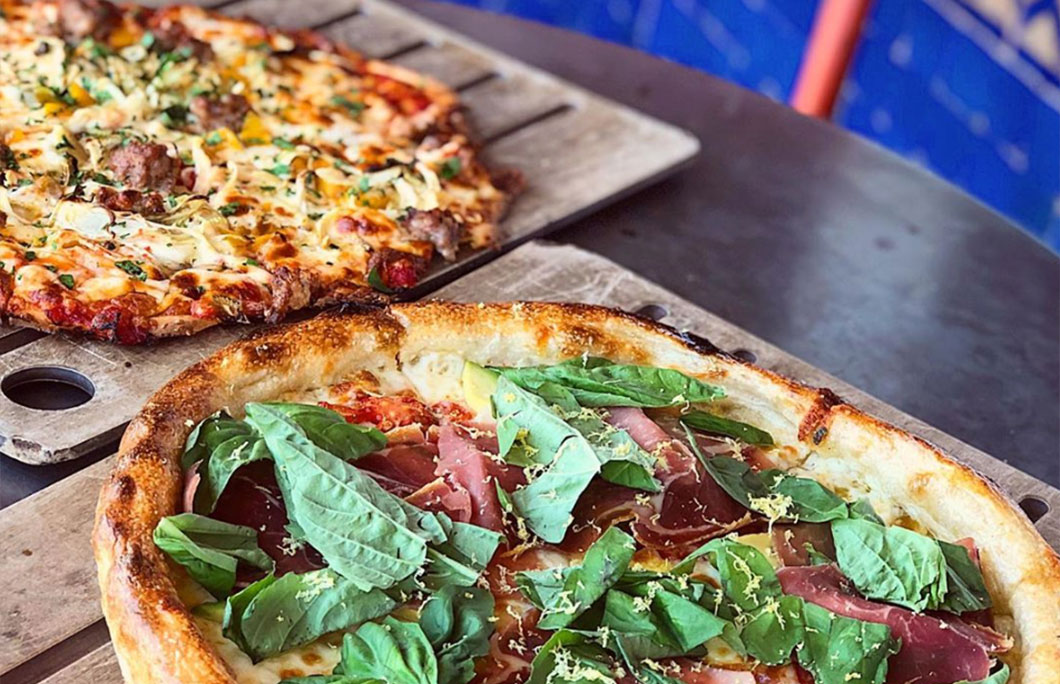 5. La Grande Orange Grocery & Pizzeria – Phoenix
This place is a wonderful venue that serves pastries, creative breakfast, gourmet pizzas and is also a funky retail grocery.
The staff are friendly, the produce first class and once you sink your teeth into one of their pizzas you will be hooked for life. It's all about their lovely fresh and unique toppings.
---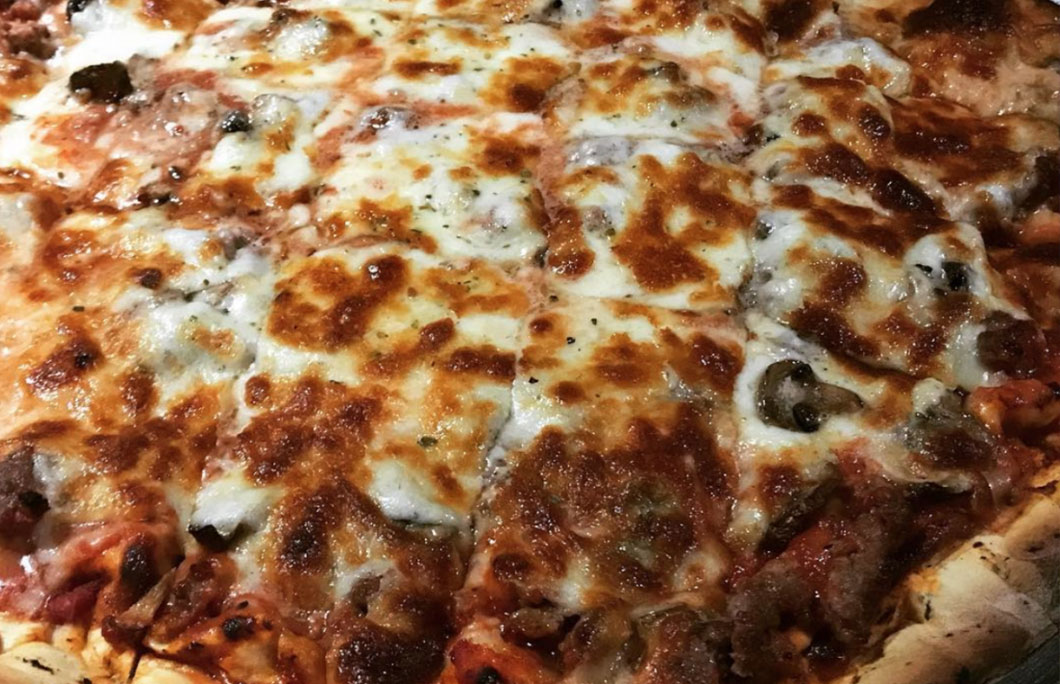 6. Salerno's – Gilbert
Nobody does pizza quite like Salerno's. When Vince and Ida Salerno moved to the US from Calabria, Italy in 1956, they had hopes of pursuing the American dream and opening up their very own pizzeria. With Salerno's, they successfully created one of the best pizzerias in Arizona and are known for their homemade flavours and hospitality. The Salerno family is now made up of three generations dedicated to providing the best pizza in Gilbert.
---
7. Empire Pizza & Pub – Tucson
Opened in 2009 in Tucson Historic District, Empire Pizza & Pub is a favourite among tourists and locals alike. They offer a wide range of options from classic New York style to more unique options such as chicken mole pizza served with cranberry.
---
8. Pizzeria Bocce – Cottonwood
Pizzaria Bocce is the perfect marriage of a friendly atmosphere and drool-worthy pizza. Their lively bar and ample patio seating make it a great space for social gatherings while their hand-tossed homemade pies makes it an obvious choice for pizza lovers.
---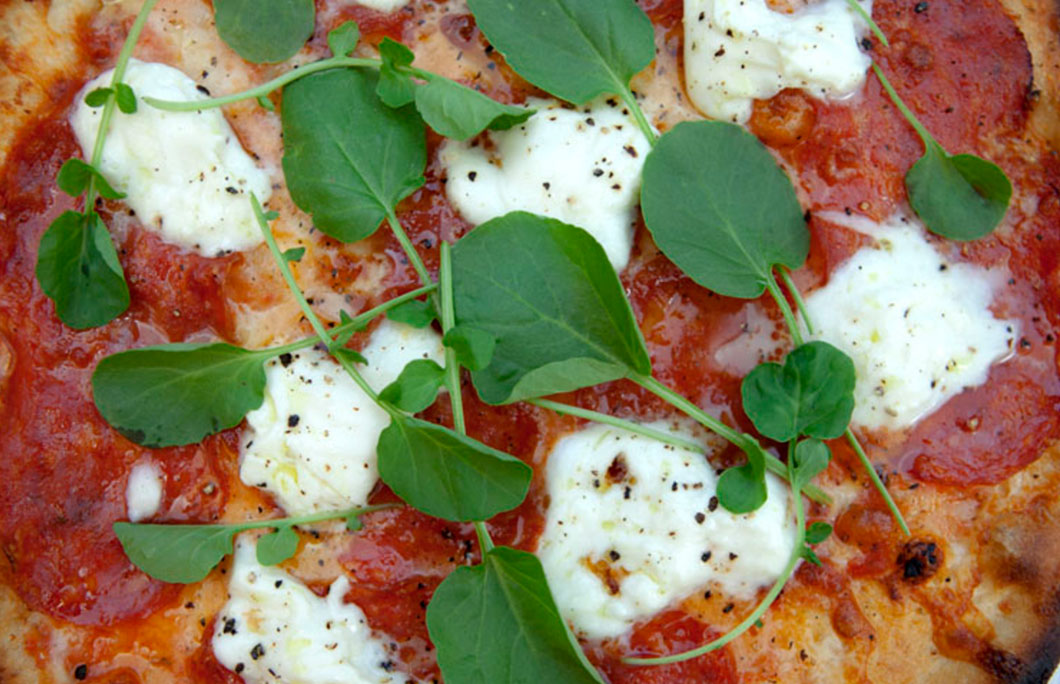 9. The Parlor Pizzeria – Phoenix
The whole restaurant revolves around their wood oven and the wonderful smells and produce that come out of it. Everything they serve is handmade daily, including all of the breads, pastas, and pastries. When the dough, sauce and cheese are this good you really only need minimal toppings.
---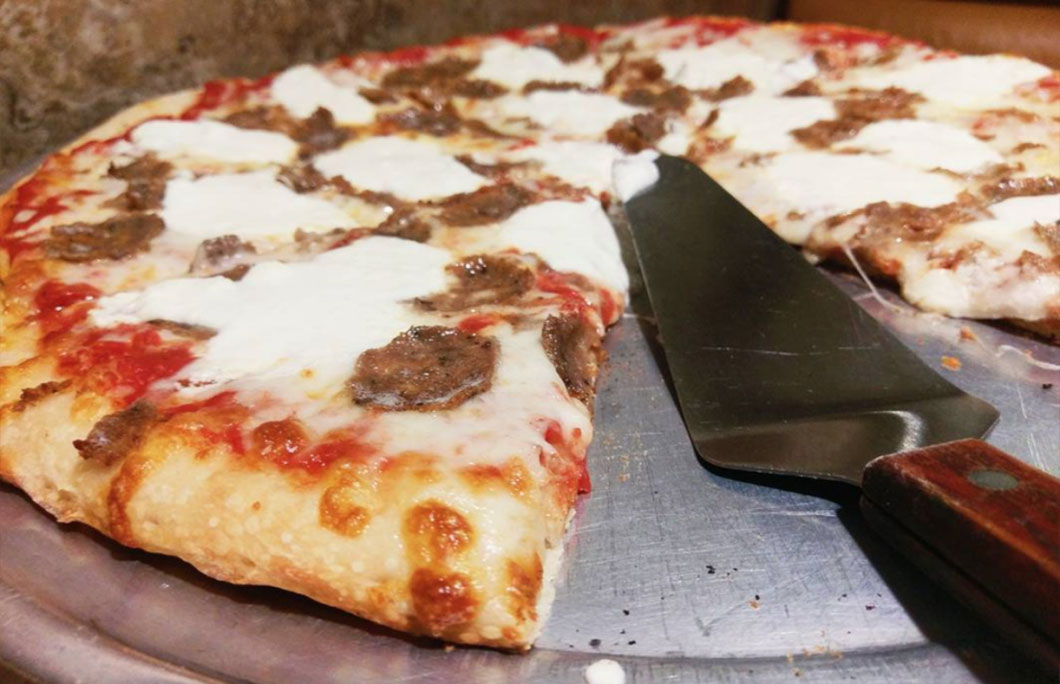 10. Casanova Brothers Pizza – Gilbert
Born and raised in New York, Anthony and Michael Casanova, aka the Casanova Brothers do pizza right. This busy pizza joint of Val Vista Dr. is the perfect choice to enjoy an unforgettable meal. Take note of the Yankees and Bronx memorabilia that gives the place an Old NY atmosphere. Oh! And don't forget to try their famous garlic knots.
---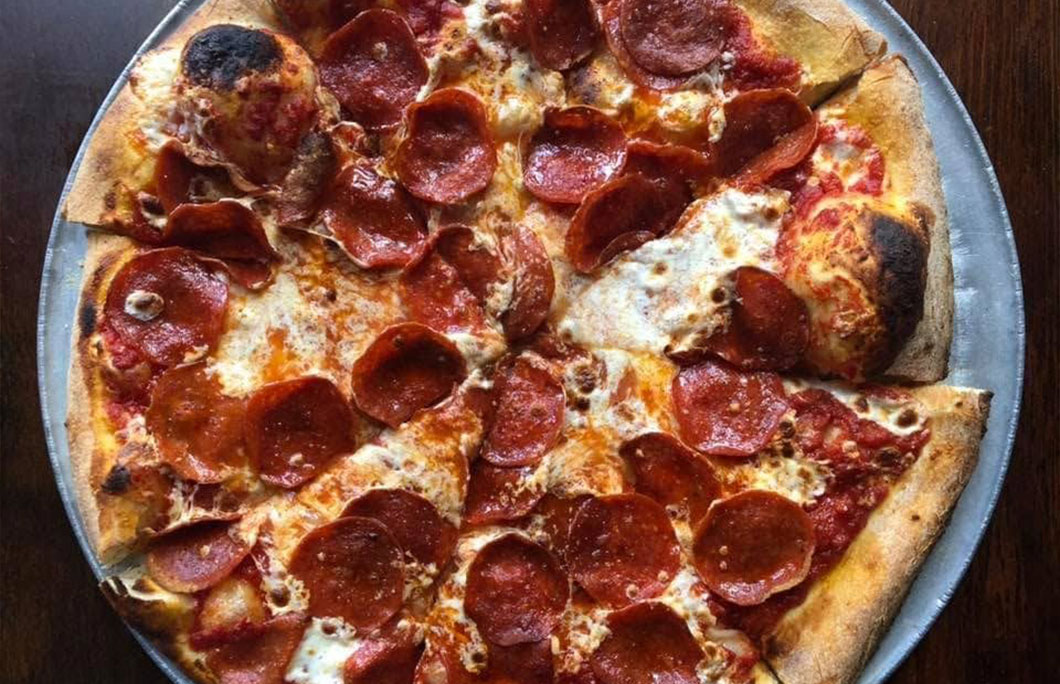 11. Screaming Banshee Pizza – Bisbee
Screaming Banshee is the best in the business when it comes to wood-fired pizza, melt-in-your-mouth apps and attentive service. Head on over and try their classic pepperoni pizza or the more unique, Thai Me Up pizza.
---
12. Brooklyn Pizza Company – Tucson
Family recipes, local ingredients and one big solar-powered oven all come together to make Brooklyn Pizza Company one of the best pizzerias in Arizona. At Brooklyn Pizza Company they serve all the classics like margherita and pepperoni along with more creative options like chicken enchilada pizza.
Take your pick and order by the slice or get the whole pie, either way, you're sure to be drooling.
---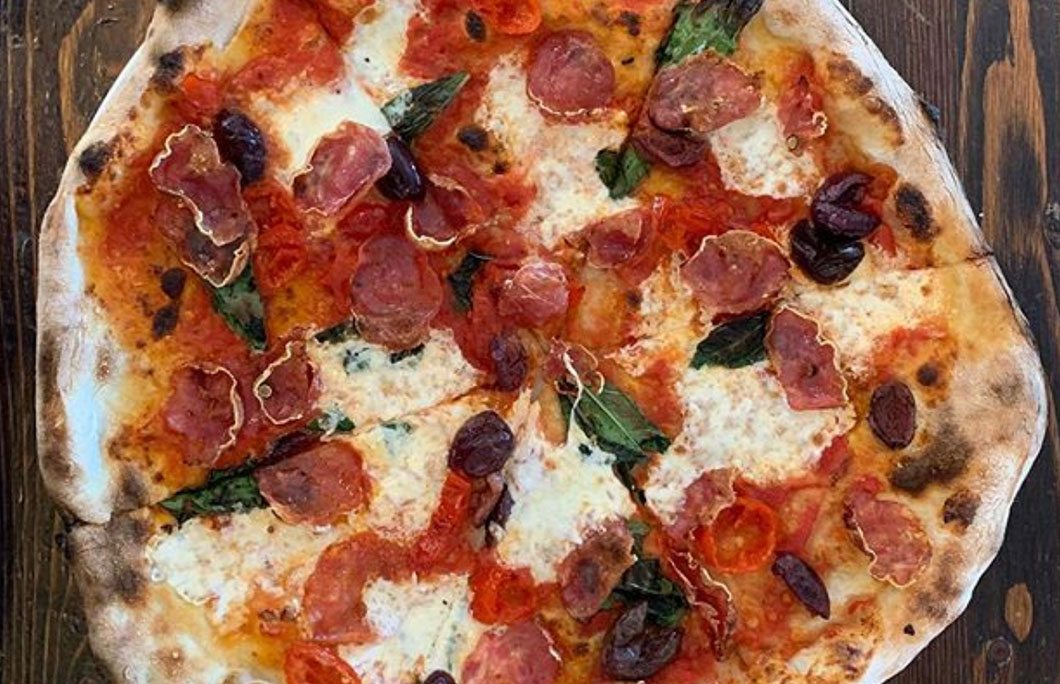 13. Lamp Pizzeria – Phoenix
Their high-temperature wood oven gives the pizzas a rustic authenticity and perfect char. If you life your bases thin and crispy then this is the place to come to.
They keep their toppings authentic and by sourcing the very best produce ensure that these pies are a winner every single time. Pizza in Phoenix doesn't get much better then this.
---
14. Old County Inn – Pine
Consistently voted one of the best small-town restaurants in AZ, Old County Inn is a must-try. At Old County Inn, the pizzas don't just have marinara. They have rich, robust organic tomato sauce and chef-driven local sausage. Everything is made from scratch and if that's not reason enough to visit, their craft beer selection is out of this world.
---
15. Il Bosco Pizza – Scottsdale
Handmade pizzas tossed in an open kitchen then cooked at 900 degrees to craft the perfectly charred pie make Il Bosco a perfect choice for pizza night. In addition to a large variety of seasonal pizzas, homemade sauces and imported cheeses, they also have vegan options.
Head on over to Il Bosco for a few pints and a delicious unforgettable pizza.
---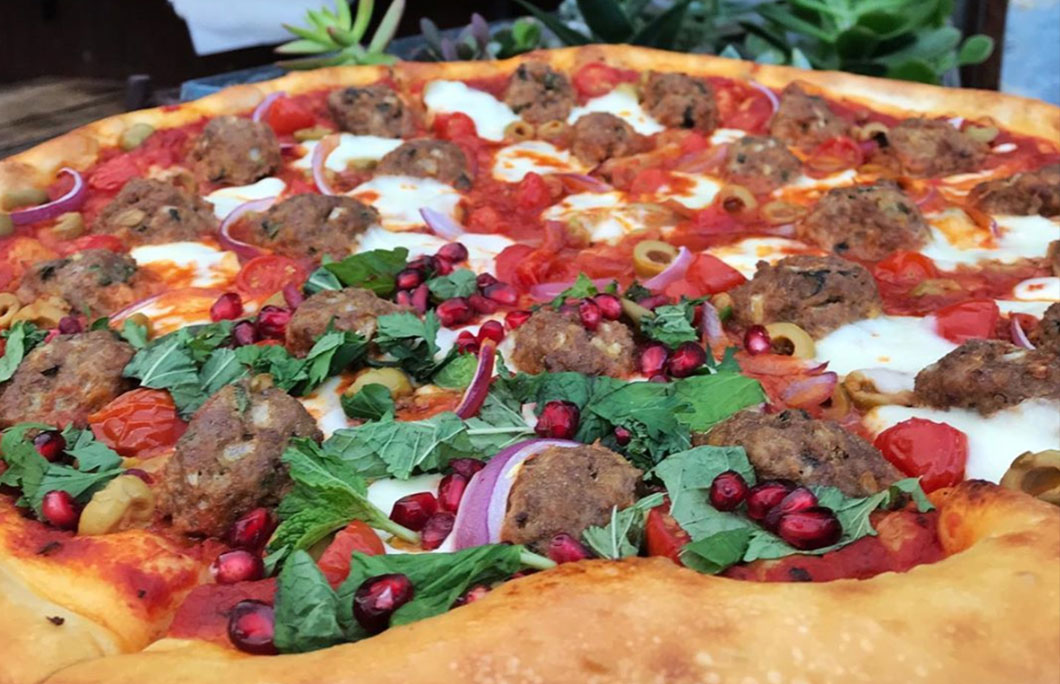 16. Grand Avenue Pizza Company – Phoenix
This is an old-school pizza parlor offering whole pies or individual slices. What really sets them apart are their unique and inventive toppings, with lots of revolving specials to keep you coming back.
Their broad selection means this is the ideal place to come for a few pies with friends, as there is something for everybody.
---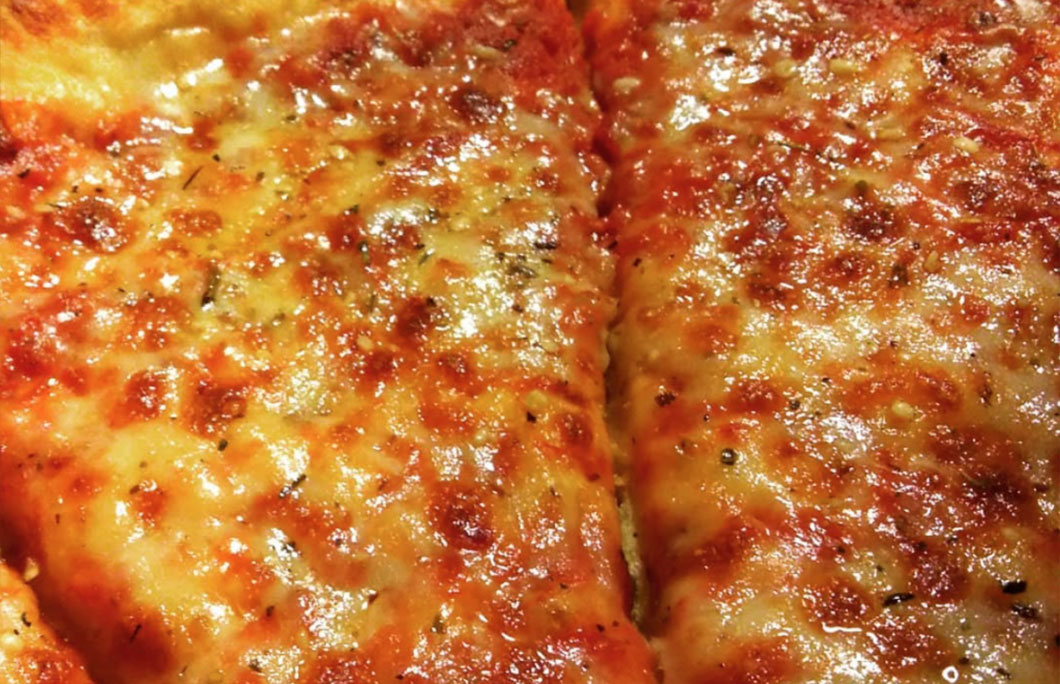 17. Goob's Pizza – Springerville
Goob's Pizza is small, simple and delicious. They are known for their outstanding service and genuinely friendly owners who love their food and customers. If you're pressed for time, you can grab one of their 'take and bake's to make at home.
---
18. Bill's Pizza – Prescott
Located in the Prescott Courthouse Plaza, Bill's Pizza serves some of the most delicious pizza in the state of Arizona. If you aren't convinced, try 'Bill's Favorite' made with a blend of pesto and marinara then topped with cheese, pepperoni, salami, sausage, onions and tomato. You'll thank us later!
---
19. Crisp Premium Pizza – Scottsdale
In Old Town Scottsdale, you're sure to find the most delicious square style pizzas in all the Southwest. More affectionally known as grandma-style pizza, these massive square pizzas are smothered in tomatoes crushed by hand before being topped with only the freshest cheese, veggies, meats and herbs. Don't leave without trying their 'traditional pie'.
---
20. Craft 64 – Scottsdale
Famous for their local craft beer, great wine list and artisan pizza, Craft 64 is a Scottsdale favourite. The mozzarella is made from scratch daily and all of their produce is sourced from local farmers. Craft 64 brings an authenticity and attention to detail that's hard to come by. While there, be sure to enjoy one of their 30 tap handles with your pizza.
---
21. Pizza Lisa – Sedona
Pizza Lisa takes gourmet pizza in Arizona and cranks it up a notch with delicious homemade dressing, organic greens and cooked to perfection meats. Their paper-thin thin crust pizza is a crowd favourite and is best ordered as a Margherita with their fresh basil.
---
22. Twisted Pies – Mesa
At twisted pies, chunky thick pizzas are completely redefined. Their slices are more like slabs and come with generous toppings of every kind. We recommend dining in with them as they have an adorable no-frills atmosphere that says 'come in, have a bite and stay a while.'
---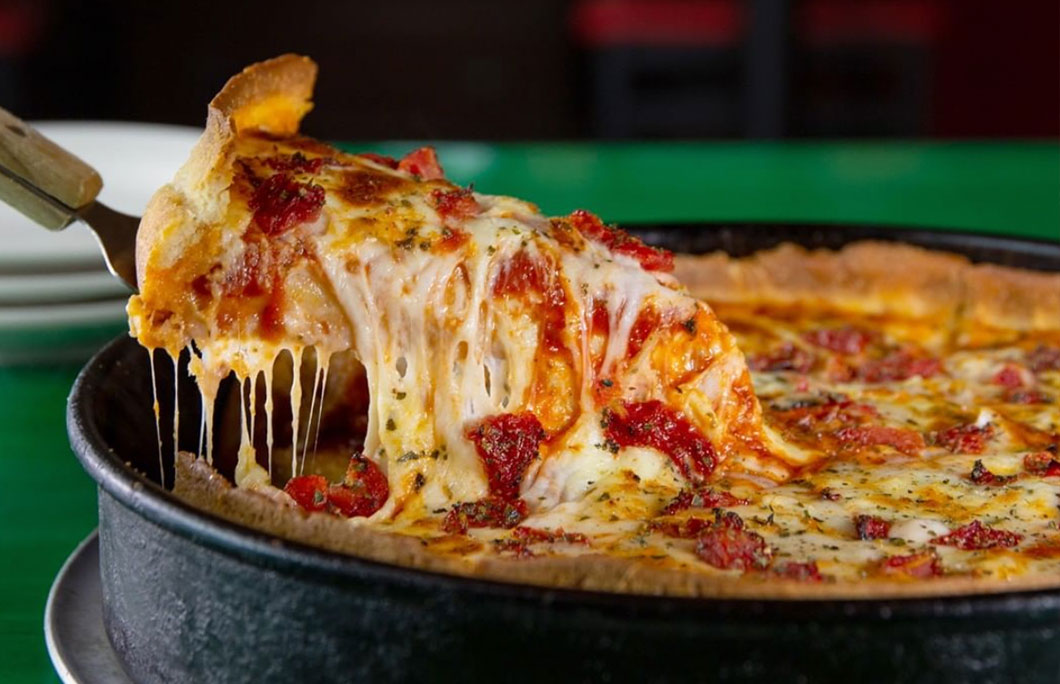 23. Oregano's Pizza Bistro – Phoenix
With six locations dotted around Phoenix you are never too far from one of their outlets and that is a very good thing.
They serve Chicago-style pizza, thin crust, stuffed and pan pizzas so whatever your favourite pie is you will find it here. Family-friendly and with consistently good service, Oregano's is a must-visit.
---
24. Pizza on 87 – Chandler
Pizza on 87 is known for their 'BIG ASS' slice. This massive, cheese-loaded piece of heaven is served with its very own pizza cutter – yep, it's that big. Bite into one of their many massive slices and enjoy the tasty flavours of homemade sauce and fresh ingredients. You'll soon see why it's a top spot for pizza in Arizona.
---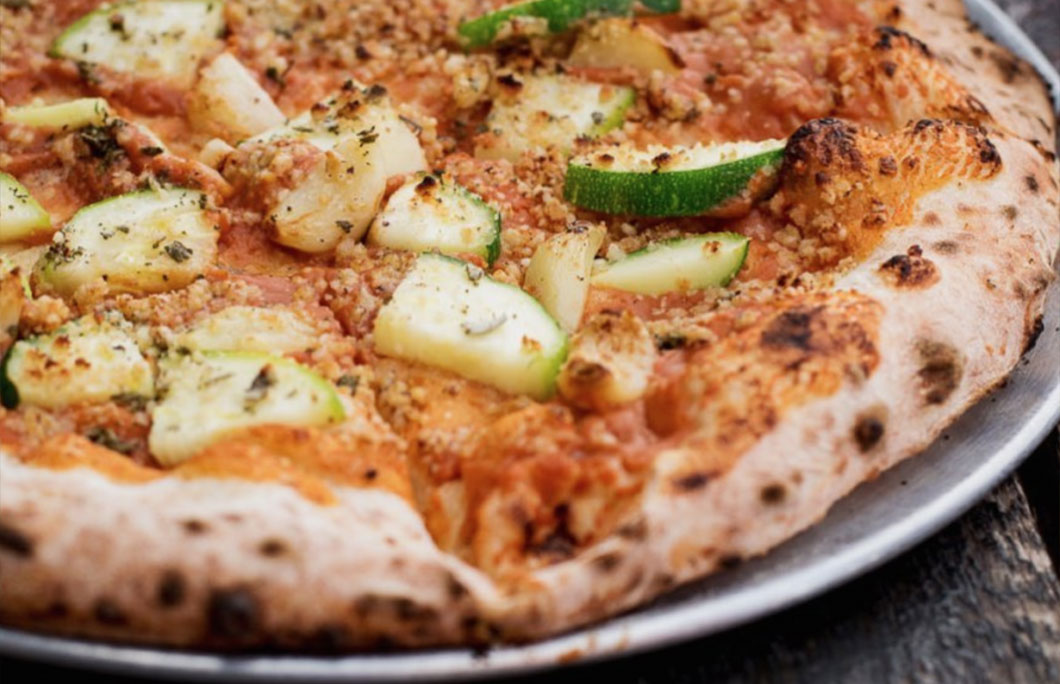 Image: @tucsonfoodie
25. Falora Pizza – Tucson
Last but not least, sink your teeth into one of Falora's delicious artisan pizzas that are bursting at the seams with flavour. Their dough is slow fermented with Caputo 00 flour that's been milled in Naples since 1924. Take your pick from a classic margherita or something more unique such as their manhattanara with oysters and garlic.
---