San Francisco To Seattle
The Wild West of the United States consists of a wide range of natural landscapes, from dry deserts to sandy white beaches to lush rainforests. To soak in the full experience, take a road trip from San Francisco, California to Seattle, Washington.
Sonoma/Napa Valley
Mendocino/Fort Bragg
Mt Shasta
Crater Lake
Portland
Cannon Beach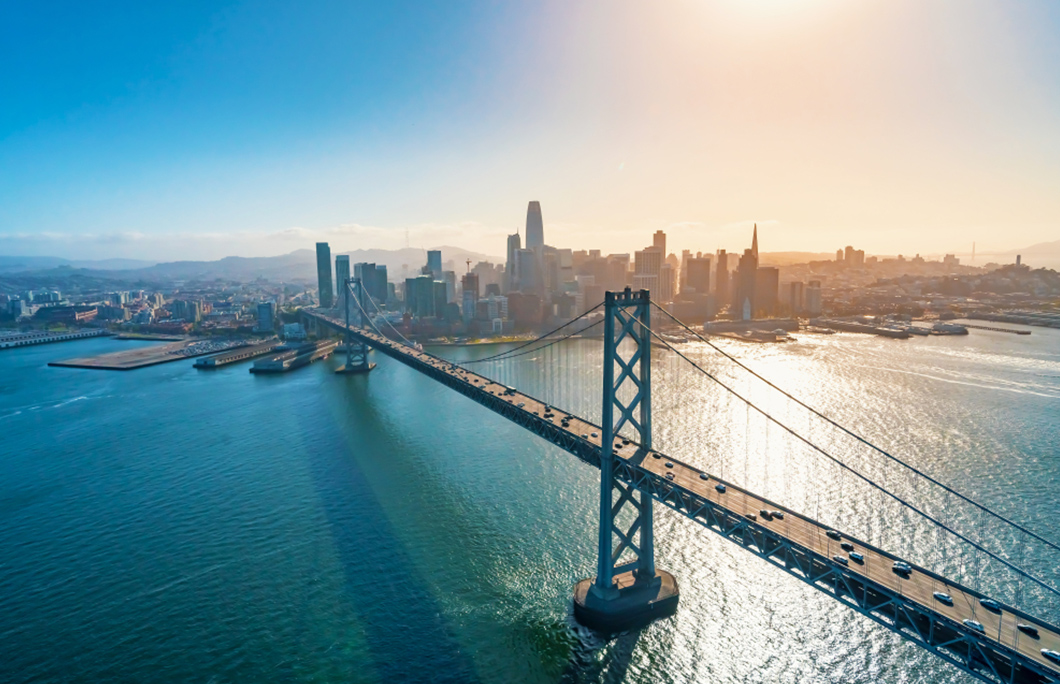 If you drive non-stop, you should be able to complete the journey in about 13 hours. But why do that, when there is so much to see on the way? After all, the best part of being on the road is soaking up the scenery shifts around you! As you travel along the entire coastline, dipping your feet in the great American outdoors, you will understand why this is rated one of the best driving routes in the country. There's a lot to see on the way, but here are some of our favorite landmarks.
Things to know before you go on your San Francisco To Seattle Road Trip
On the I-5N, the distance between San Francisco and Seattle is about 810 miles. The route we have planned, though, is about 1,200 miles long and should be covered over at least ten days. Before you set out, you should know that while San Francisco is sunny and subtropical, Seattle is wetter and has more varied weather. As you drive north from California, it's probably going to get colder. So make sure to pack sunscreen as well as a raincoat.
Places to see on your San Francisco To Seattle Road road trip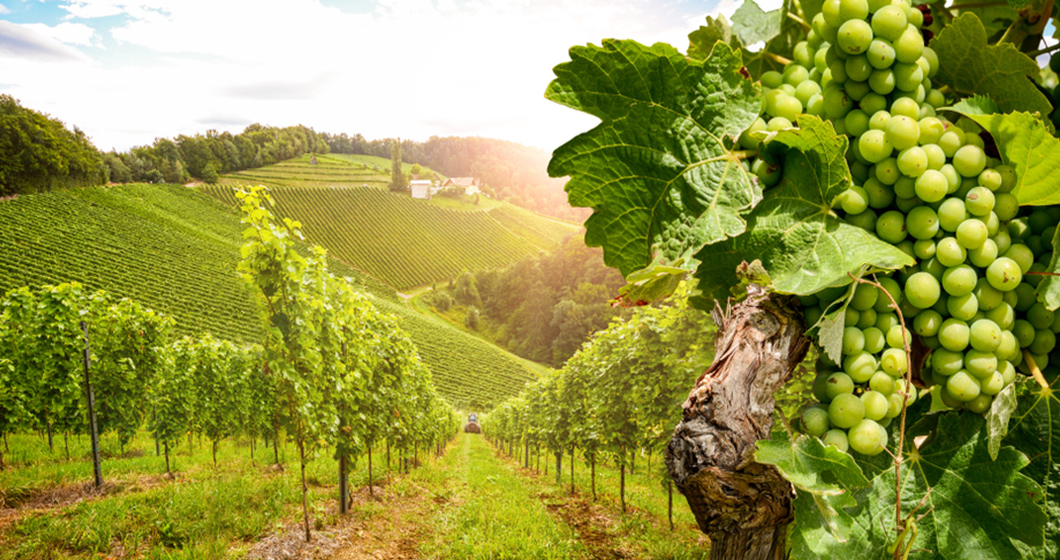 1. Sonoma/Napa Valley
You wouldn't want to drive through northern California without savoring the legendary local wine, would you? Sonoma and Napa, both situated just an hour from San Francisco, have some of the best vineyards in the region – in fact, the country! In the mid-70s, Californian wine was rated even higher than that of France so you know you're getting some of the best of the best. Over 90% of all American wine is produced here. Spend at least a day enjoying different beverages and appreciating the scenery.
The best part? You can relish a drink at not only small estates and major brand outlets but also at truly unique places like the Castello di Amorosa, a castle built in the medieval Tuscan style.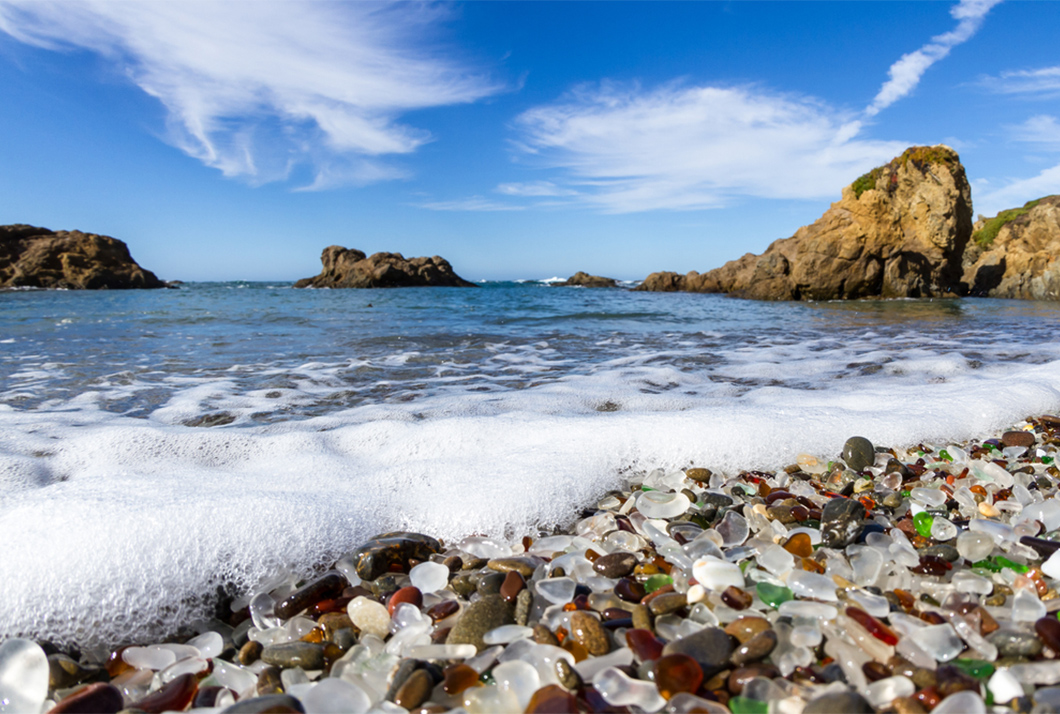 2. Mendocino/Fort Bragg
Located right on the coast, Mendocino and Fort Bragg are small communities that you can explore within a day or two. Mendocino, to the south, is famous for its charming Victorian architecture. Many of its old buildings are made of redwood since it started out as a lumber outpost in the 1800s. The village is home to a lot of artists, so don't be surprised if you hear of an exhibition in one of its galleries. Come evening, walk past warmly lit houses to the headlands, which offer grand views of the Mendocino Bay. The nearby Mendocino Headlands State Park consists of nearly 350 acres of undisturbed coastline. Time to pull out your camera!
Fort Bragg, to the north, is best known for a glimmering stretch of coast that contains thousands of pieces of sea glass. A hundred years ago, when people were less conscious of environmental degradation, it was considered acceptable to throw trash in the sea. Eventually, the remnants of broken glass bottles washed up near Fort Bragg, creating what is now called the Glass Beach. You're welcome to look at whatever sea glass still remains here, but please don't take any with you! If you're traveling with family, you may also enjoy a ride on the Skunk Train, which takes travelers through a lush redwood forest.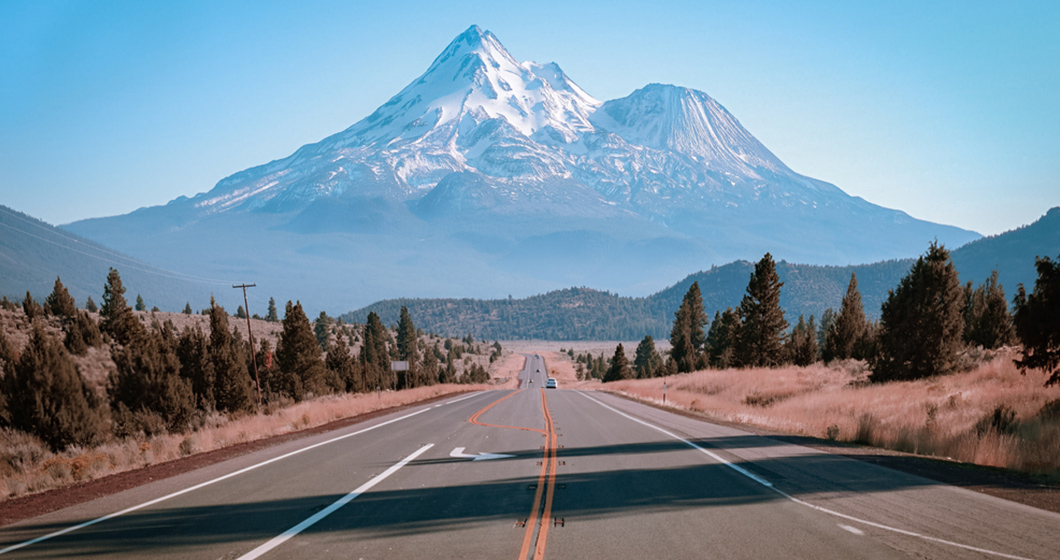 3. Mt Shasta
Mt Shasta is a potentially active volcano, meaning that it has not erupted for a while but may do so in the near future. Native legends claim that this ice-capped mountain is the home of an elder god, while others are certain that it is inhabited by a technologically advanced race. However, nearly everyone agrees that it is a stunning natural wonder with an air of sanctity. Whether you're looking for fresh air or inner peace, you could easily spend two days here. Ski down the mountain slopes, explore the nearby town museum, and kayak across the pristine waters of Lake Siskiyou.
And speaking of lakes – there are more water bodies quite close by. Just head out for a trek to the Lassen Volcanic National Park, which contains beautiful pools of water...and of sulfur.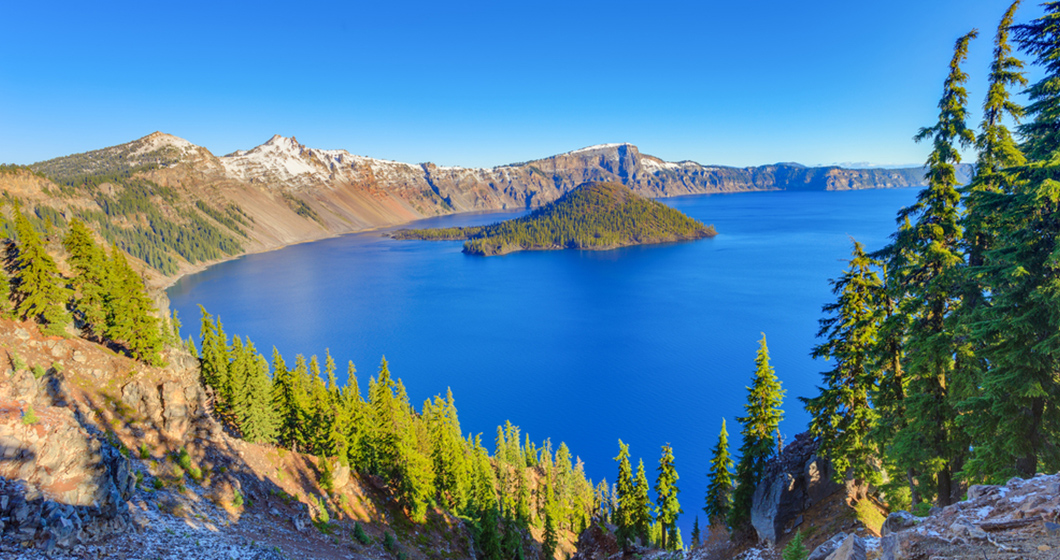 4. Crater Lake
What would you get if a volcanic mountain erupted so violently that it collapsed on itself, forming a crater? A caldera! Situated halfway between San Francisco and Seattle, Crater Lake, the heart of Oregon's only national park, is just 7,700 years old. This means that in all likelihood, its formation was witnessed by the native peoples of the region!
It is the deepest lake in the US, and the cleanest in the world, but that doesn't mean it's safe for swimming. This is because the underlying volcano is still active and may cause minor tremors. If you're still keen on a quick dip, take the Cleetwood trail, but do be careful. Alternately, you can drive around the perimeter or go fishing for rainbow trout and kokanee salmon. These fish aren't endemic to the lake, so there are no restrictions on how many you can bait.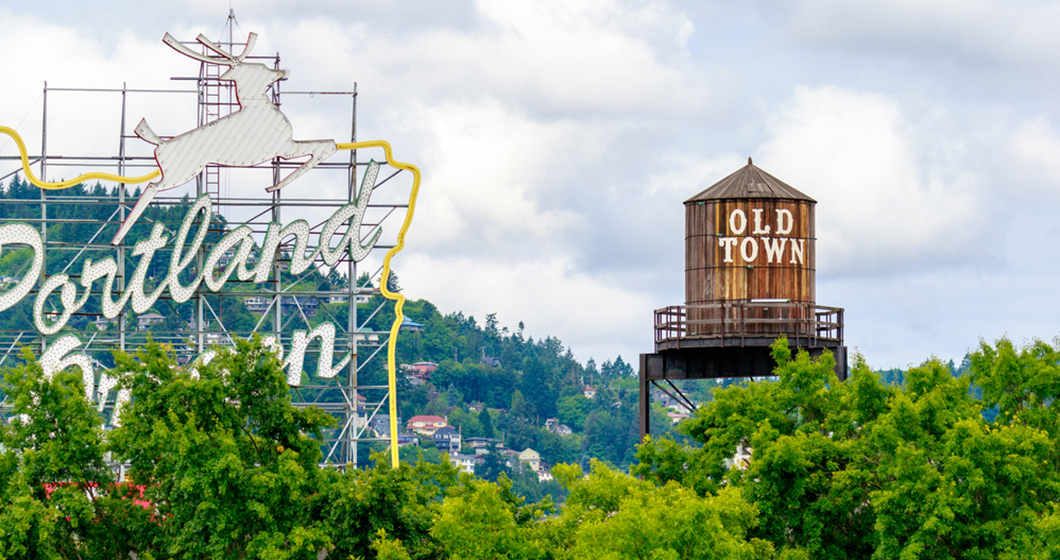 5. Portland
Portland, the self-styled City of Roses, isn't as bustling as Seattle but undeniably has its own personality and this makes it a great place to visit while on a road trip. Taste local snacks at the city's food carts, browse for hours at Powell's City of Books or shop for quirky souvenirs at the Saturday Market if you happen to be there on a weekend. True to its nickname, the city also has some very pretty rose gardens that you can visit. You'll want to spend two or three days here.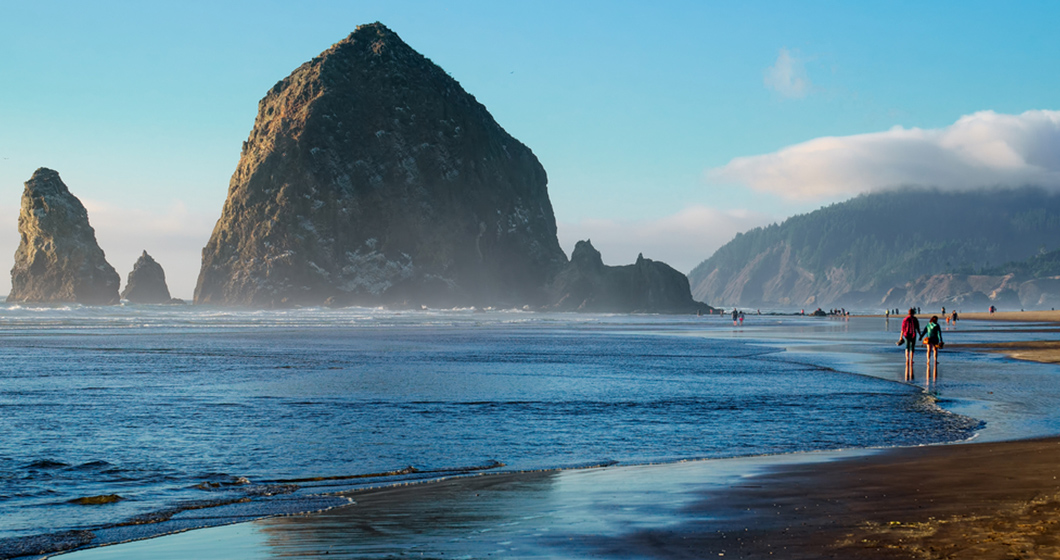 6. Cannon Beach
You know how some places seem like they were made to be filmed? Cannon Beach, Oregon's most popular beach, is one such location. Standing here and looking out at the water, you can see giant rock formations that look like giant crustaceans frozen amidst the waves. The largest is Haystack Rock, a monolith standing at 235 ft. Imagine eating freshly barbecued meat and standing next to a smoking campfire with that in the background. If you'd like to visit other beaches like this, follow the trail to the Ecola State Park or the various State Recreation Sites nearby.