Las Vegas Foodie Bucket List: 21 Dishes To Try Before You Die
If you are coming to this city the chances are you want to have a little fun, so we have created the ultimate Las Vegas foodie bucket list.
It's packed with dishes that are completely over the top and meals that'll probably cost you a few extra days in the gym when you get hime. Life is for living though, and as you will see from the photos below, these dishes are worth the indulgence.
So grab a couple of friends and decide which of the Las Vegas foodie bucket list dishes you are going to tackle first…
Las Vegas foodie bucket list You Should Try Before You Die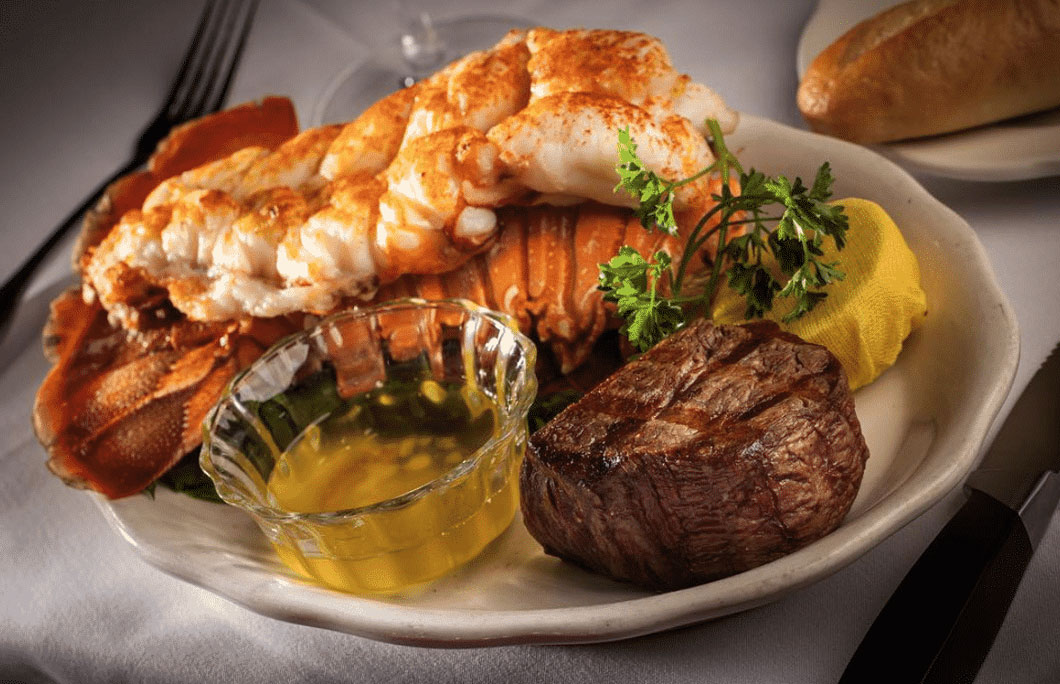 1. Petite Filet with Lobster – Golden Steer Steakhouse
A classic surf and turf dish but done in the most simple and perfectly refined way imaginable.
The fillet is perfectly sized and the huge lobster tail need only be dunked into the provided butter. You don't come to Vegas to do things by half and this is the perfect meal to kick off some serious fun.
---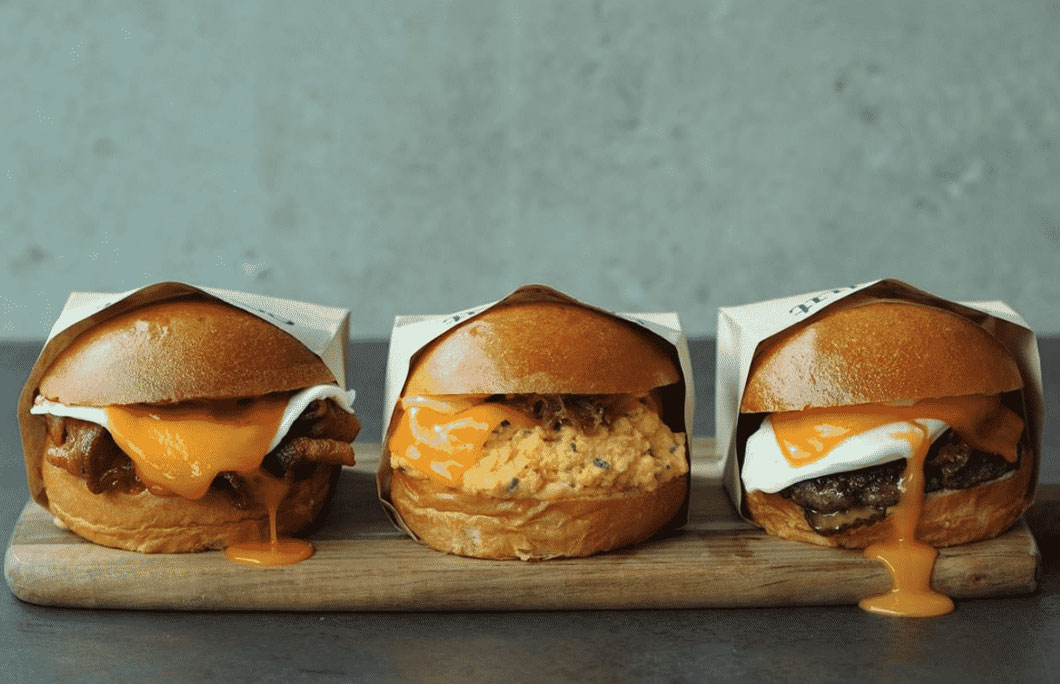 2. The Brunch Baps – Eggslut
Their brunch rolls and baps are pure food porn with every single one of them looking like a work of art. You'll find them in the Cosmopolitan; once you see the menu you will be spinning with choices in your head. In short, you will want everything!
The ingredients are fresh, the portions just perfect and the service always perfect. Brunch has never tasted this good.
---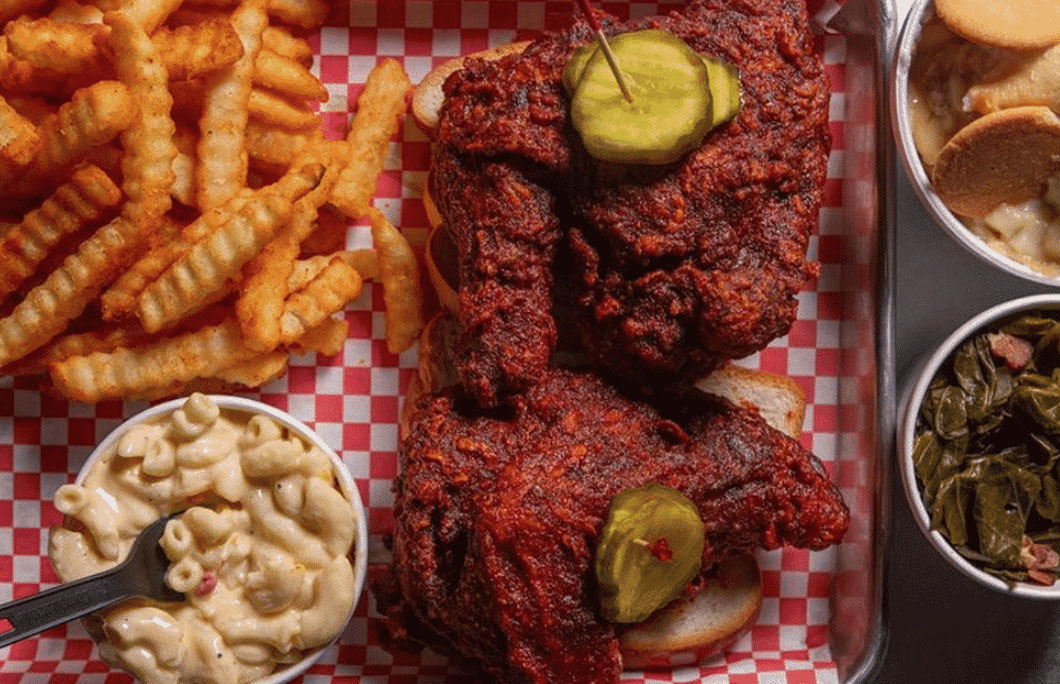 3. Hot Fried Chicken – Hattie B's
Some of the best fried chicken you will ever taste from this small chain. The chicken is seriously spicy and comes with all the classic sides you would expect.
The perfect comfort food which will help sort out any Las Vegas hangover that you may have from partying here.
---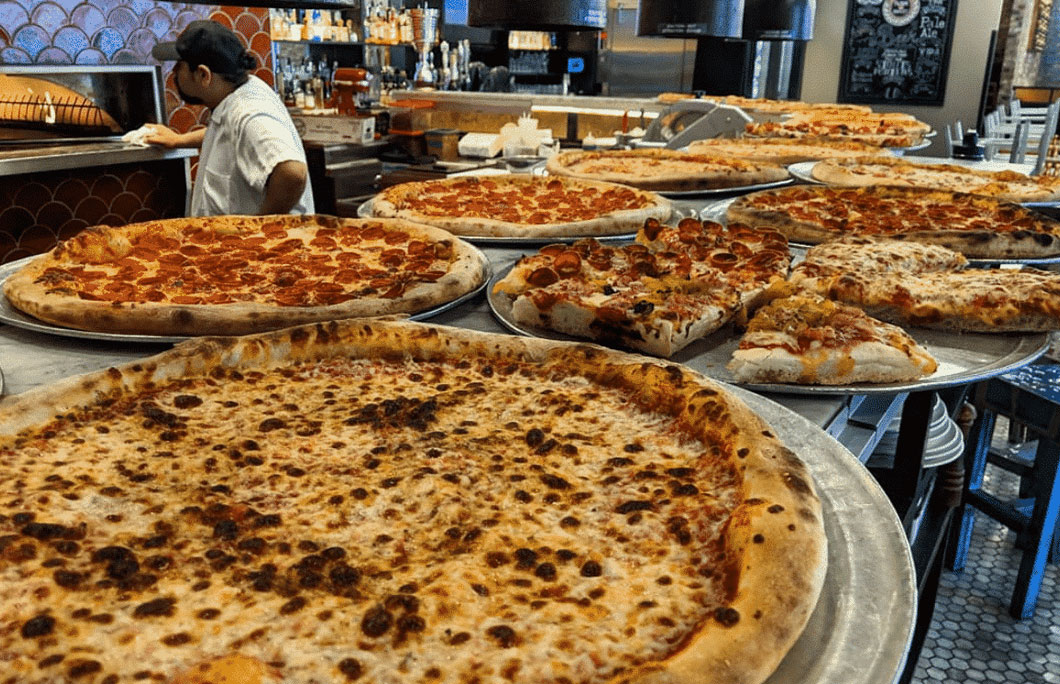 4. Slices Of Pie – Flour & Barley Brick Oven Pizza
These are brick oven-style pizzas made with whole milk mozzarella and a dynamic selection of toppings that change on a regular basis.
Grab a couple of slices with a friend and order one of their signature cocktails to wash it down with. You'll never want to leave.
---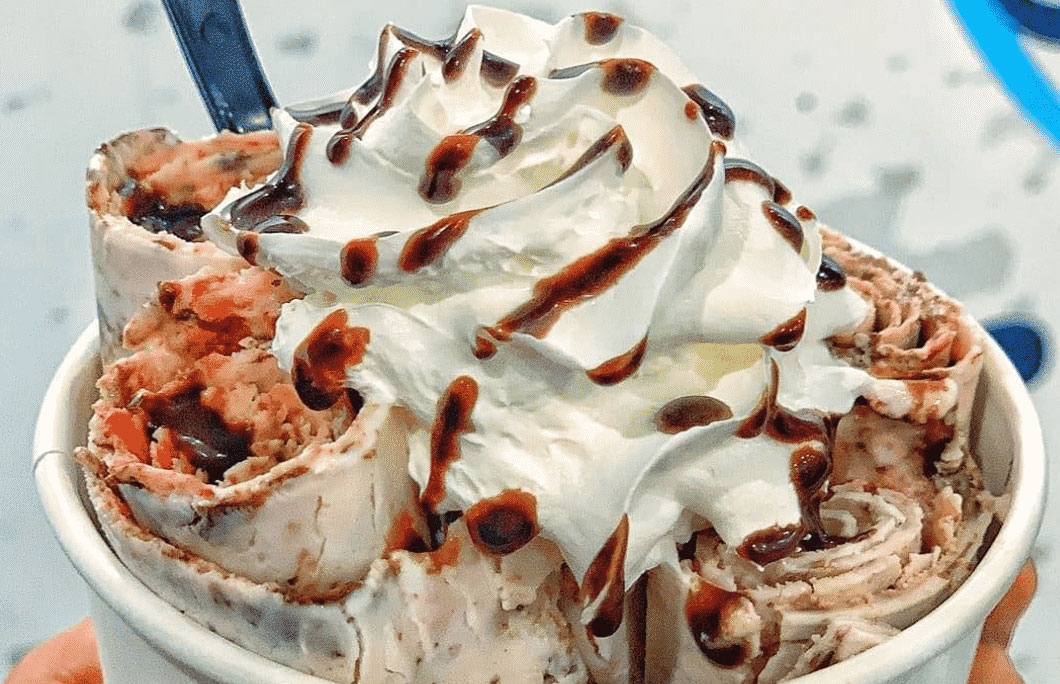 5. Ice Cream – Rolled Ice Cream
One thing that always hits you in Vegas is the heat, and the best way to cool down is with some ice cream.
Watch the theatre of it being made in front of you as you select your toppings and sauces and create a masterpiece that you will quickly devour.
---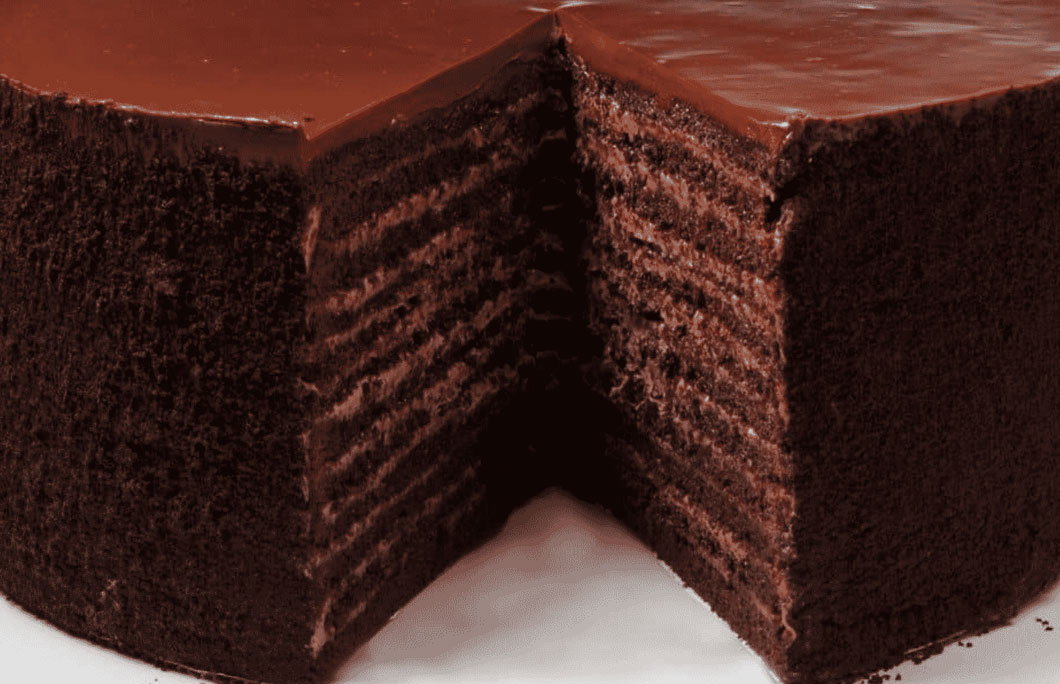 6. 24 Layer Chocolate Cake – Strip House
Yes you did read that correctly: 24-layers. That's a huge t-w-e-n-t-y four slices of chocolate cake layered with a thick buttercream filling. Bruce Bogtrotter, eat your heart out – literally.
The cake has been popping up all over social media channels and always gets rave reviews from loyal fans of the Strip House, the luxury steak house restaurant that does the signature dessert.
---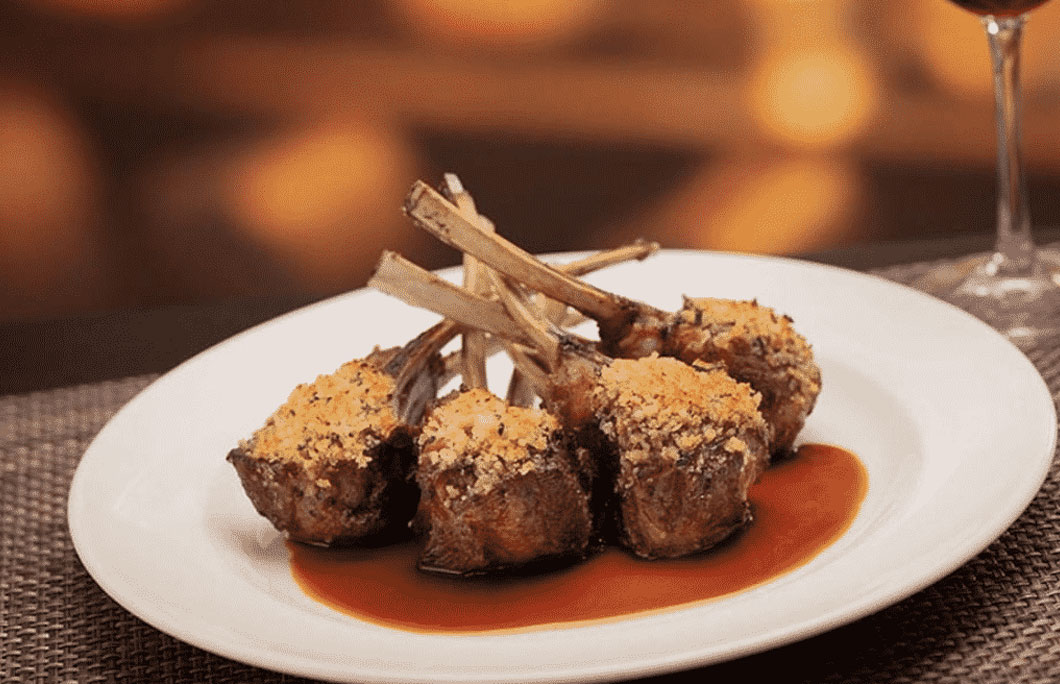 7. Double Cut Lamb Chops – The Capital Grille
One of the best fine dining restaurants in the city has a dish that is pure opulence.
Rather than being worried about small lamb chops (which can often be an issue) they've double the size of the cutting, meaning you effectively get eight lamb chops.
Add in the crispy breadcrumbs and this is a dish you'll be dreaming about for weeks after trying it.
---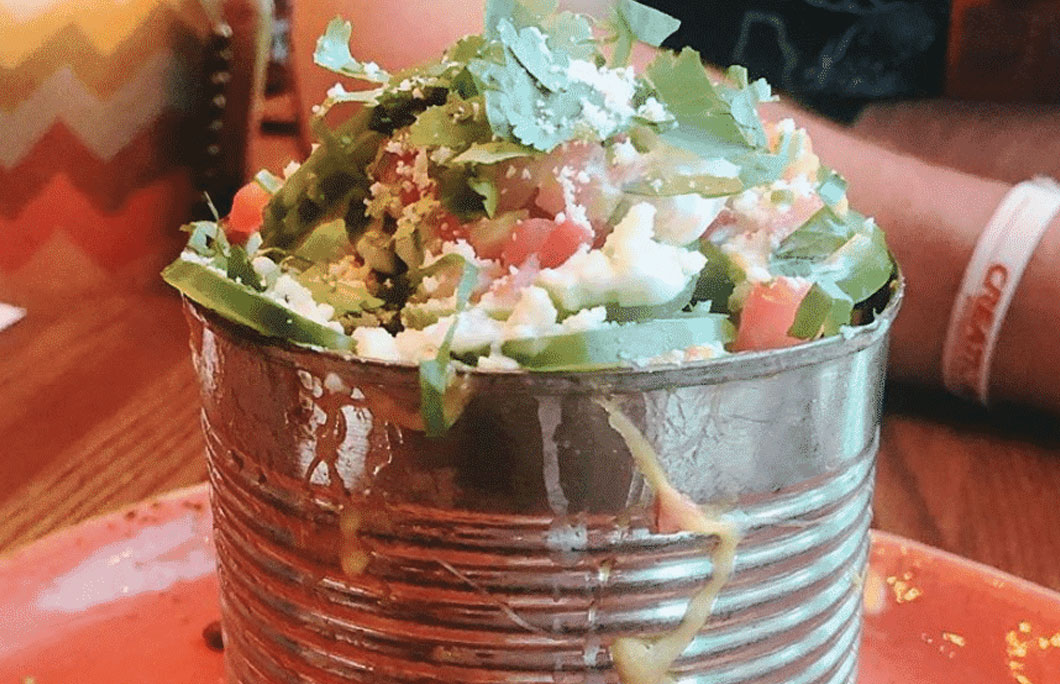 8. Trash Can Nachos – Guy Fieri's El Burro Borracho
Imagine getting a portion of nachos that are so big they are served in a trash can at your table? The sort of thing that could only happen in Vegas.
Watch in awe as the waiting staff pull the trash can away to reveal a mass of crunch, cheesy goodness.
---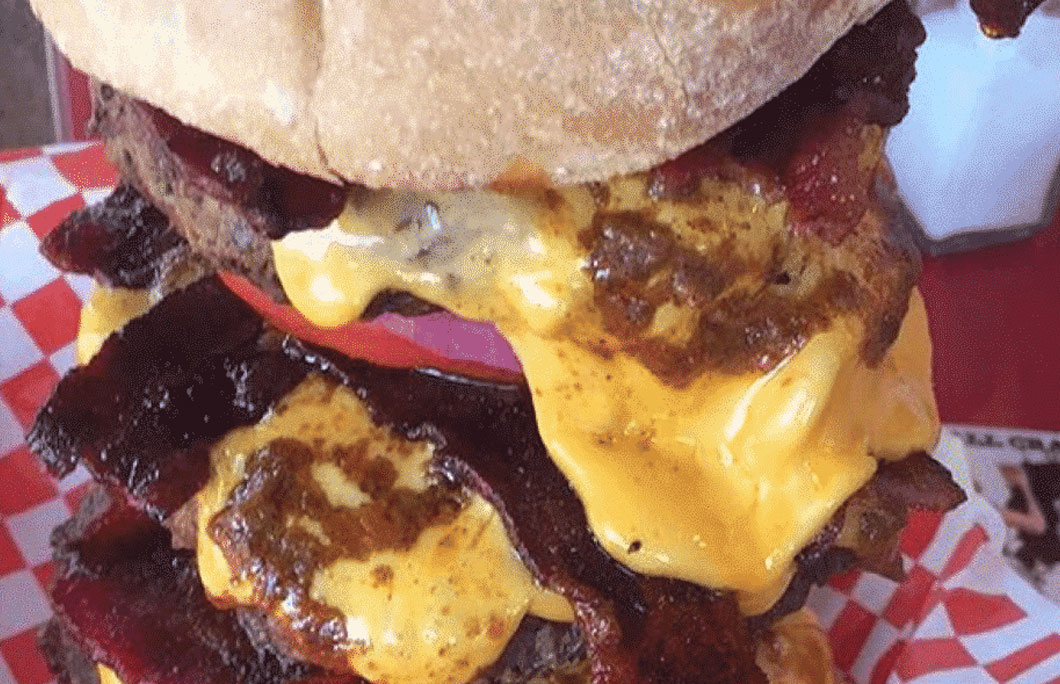 9. The Burgers – Heart Attack Grill
Their burgers are so big that you are asked to don a surgeons gown; if you weight more than 350lbs you get to eat for free. True story!
They have triple or quadruple "By Pass" burgers which are a serious eating challenge. Safe to say that you'll be well fuelled up for a big Las Vegas night out after eating one of these.
---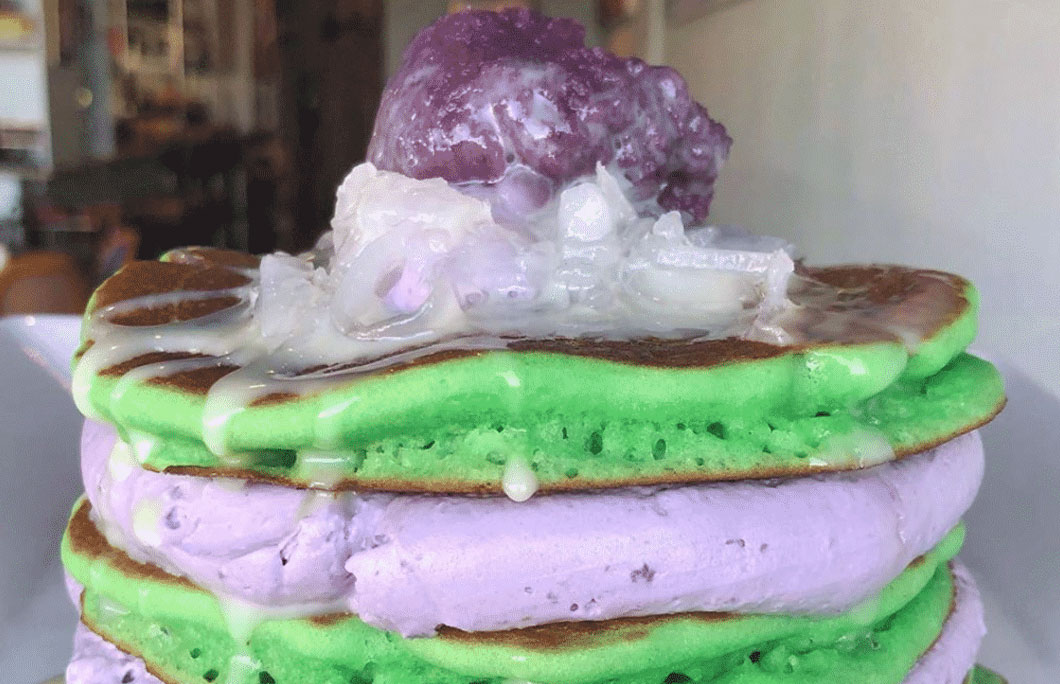 10. Buko Pandan Pancakes – Truffles N Bacon Cafe
Their pancake stack comes with Ube cream cheese, young coconut and is topped off with and Ube scoop .
Their brunch menu in general is superb and also features Ube waffles which are to die for. This is a beautiful dish the likes of which you've probably never had before.
---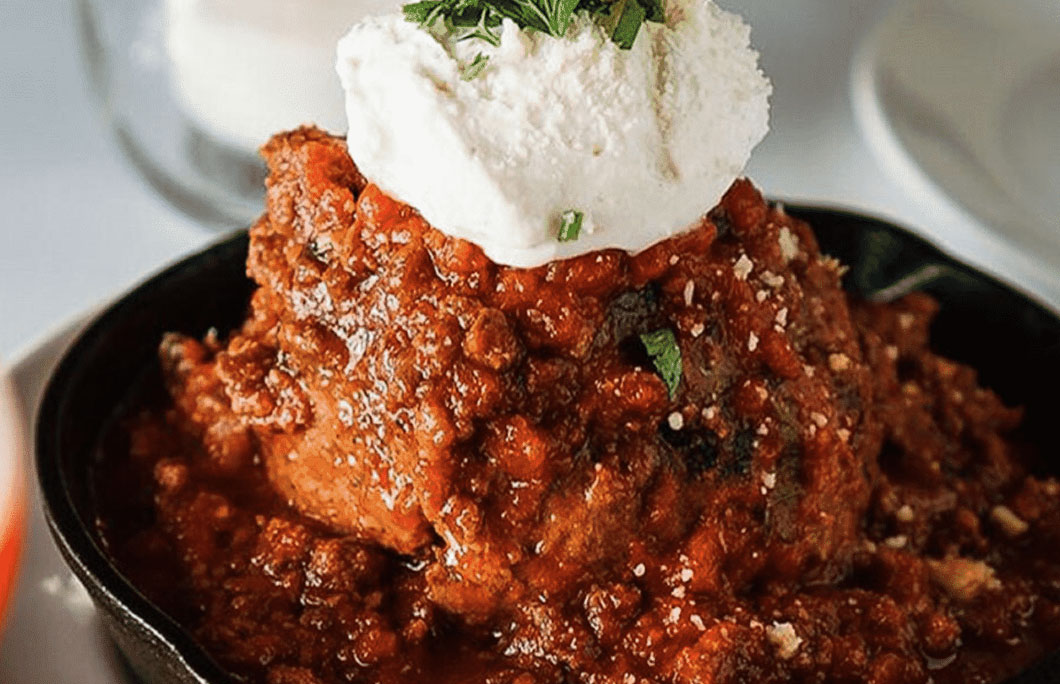 11. Wagyu Meatball 0 Lavo
Their signature meatball with sixteen ounces of fresh ground imperial Wagyu beef, Italian sausage and veal. The dish is then topped with freshly whipped ricotta.
You quite simply have not lived until you have tried this work of art of a meal.
---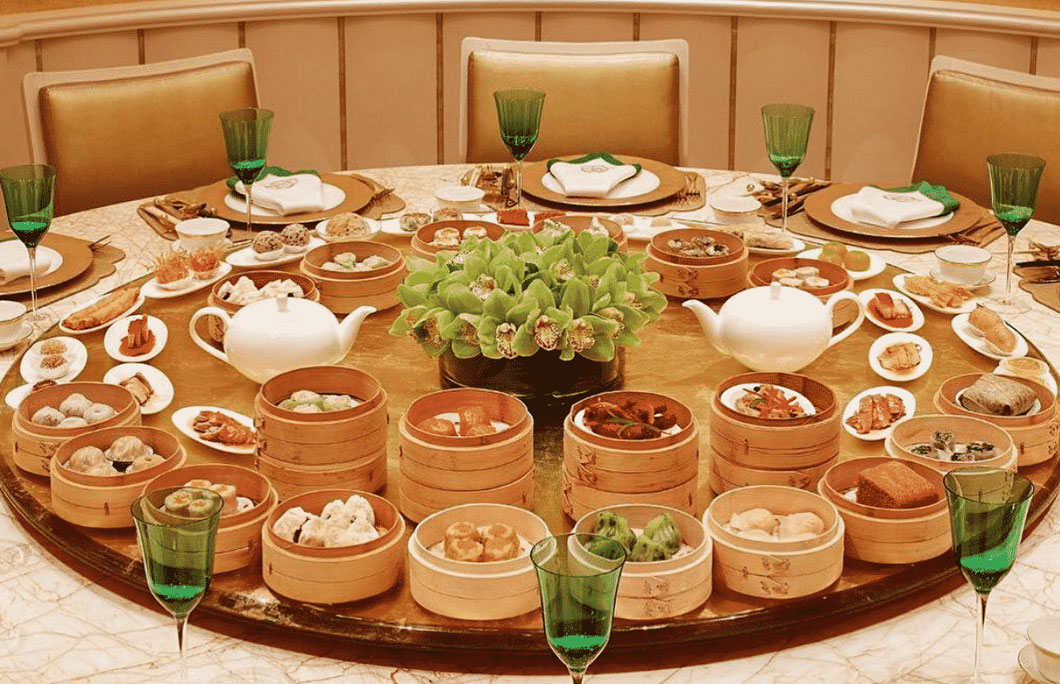 12. Dim Sums At Wing Lei
This was first Chinese restaurant in the country to be awarded a Michelin star and located in the prestigious Wynn Hotel.
The dim sums are so inventive, come with all sorts of fillings; the sharing family nature of the meal is what makes it.
---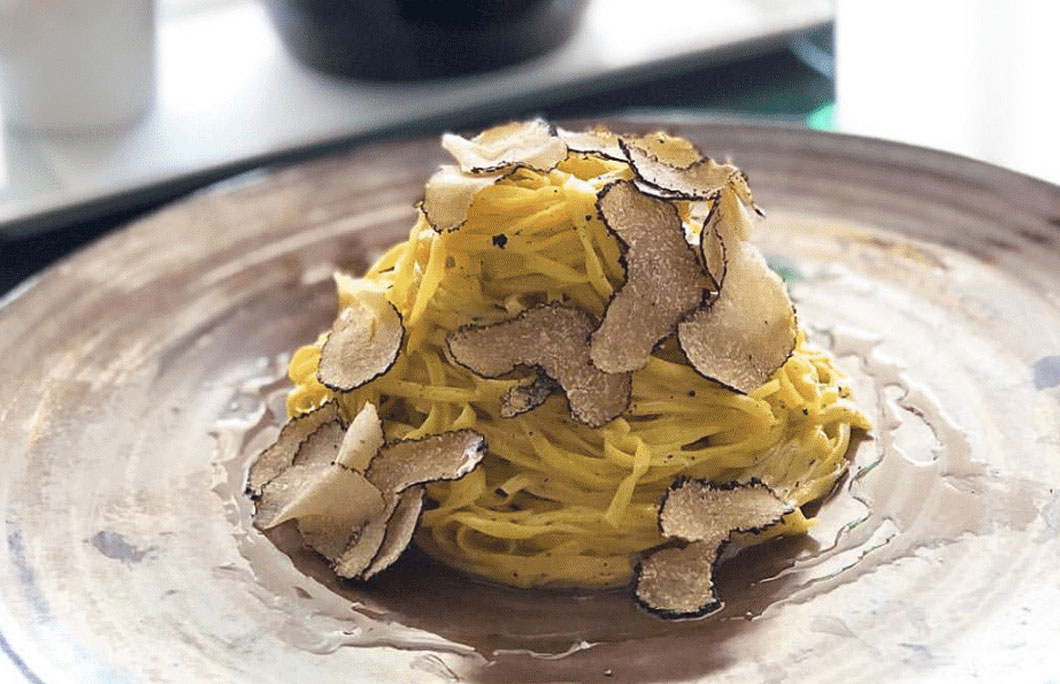 13. White Truffle Pasta – Spago
The Wolfgang Puck owned restaurant is a super high end dining experience. A real chance to spoil yourself and eat some great Italian food.
Their pasta is absolutely world-class and this simple dish with shaved white truffle will have you licking your plate if you could get away with it!
---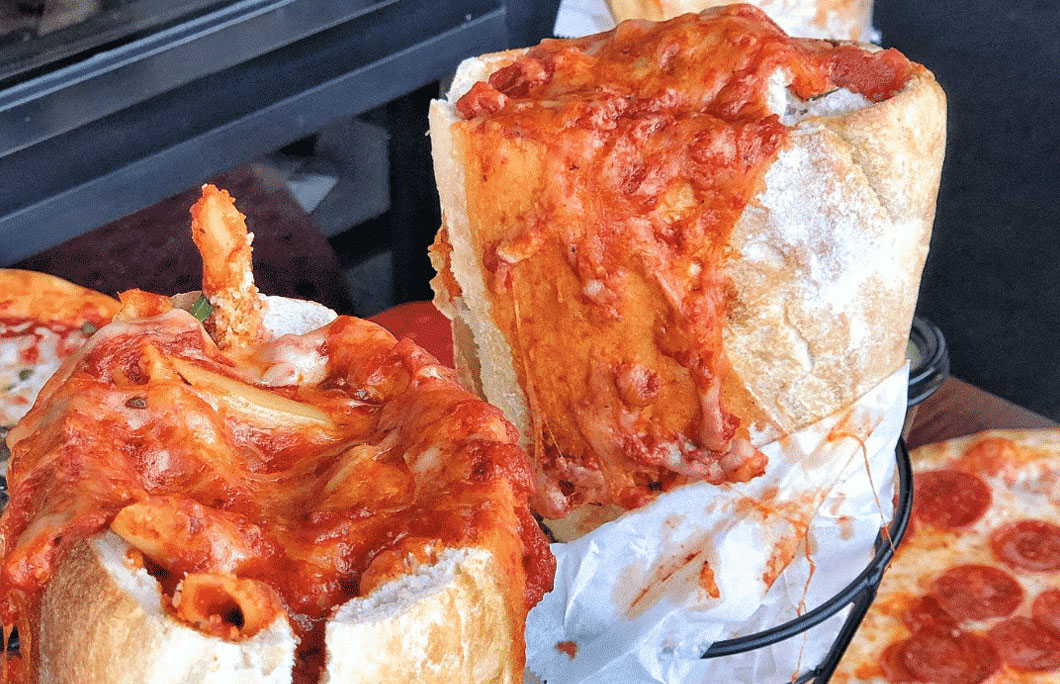 Image: @baileyzeats/Instagram
14. Pasta Stuffed Sandwich – Amano
One thing you'll certainly be doing while you're here is eating, so why not go all out and be totally gluttonous? We have just the dish for you to really pig out on. Behold: the pasta-stuffed sandwich.
The "Fat Baby" is a half baguette hollowed out and stuffed with your choice of cheesy pasta. That's right: double carbs with cheese on top!
---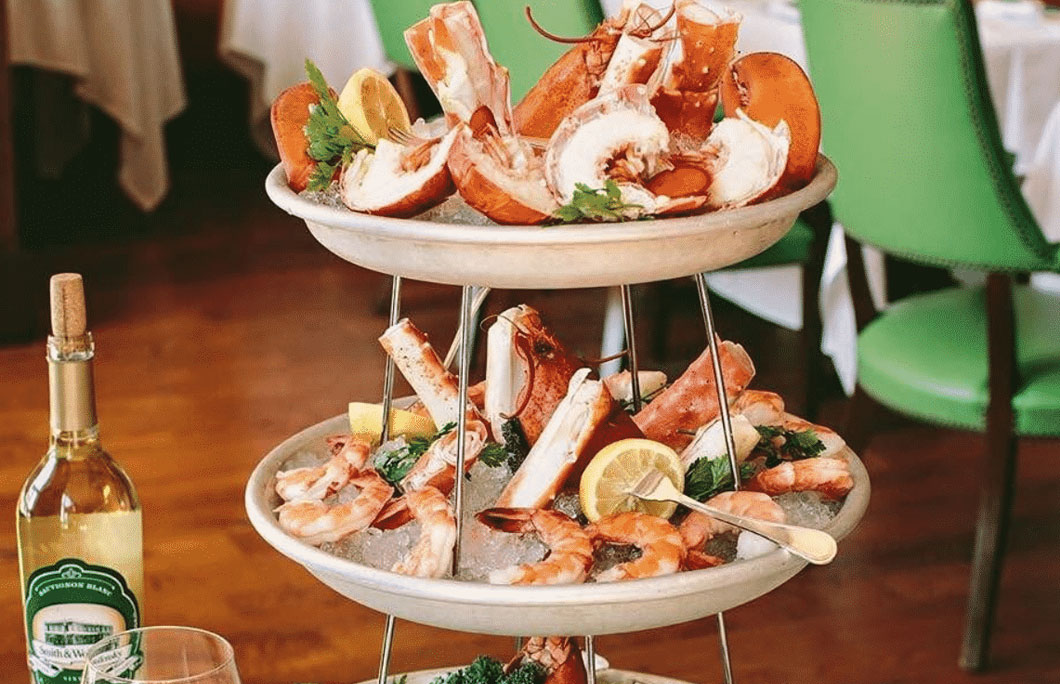 15. The Seafood Platter – Smith & Wollensky
They are one of the best known steakhouses in the world, but we'd urge you to branch out and try the seafood platter.
It comes with only the best and freshest produce and it layered over three levels. Served with a chilled glass of wine it is the perfect dish to share with a friend. Life doesn't get much better than this.
---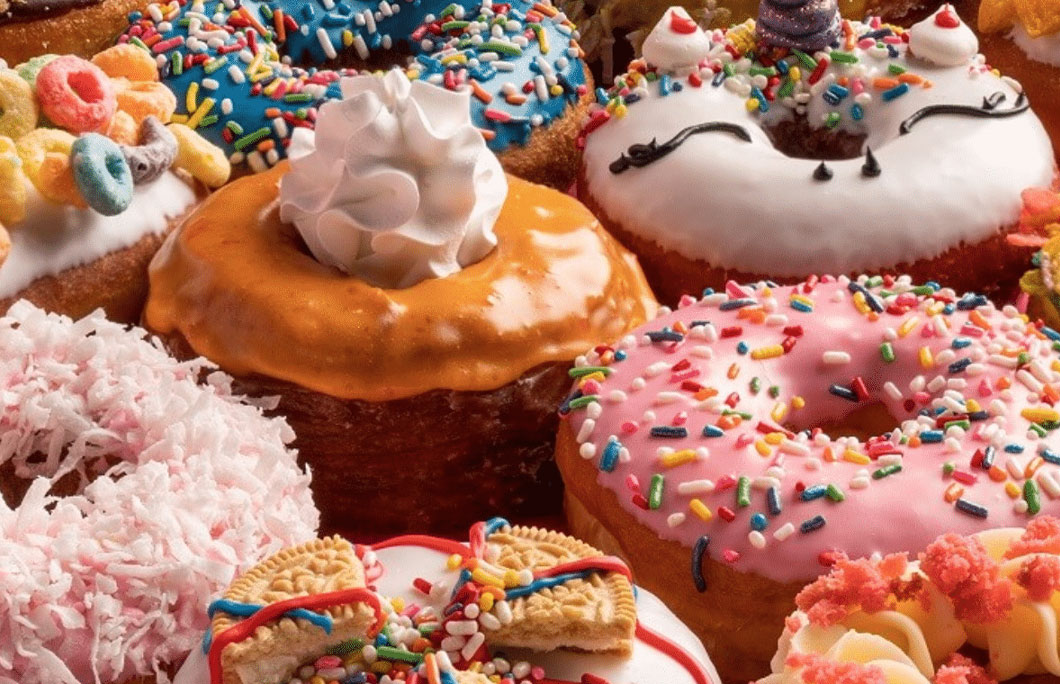 16. A Mixed Box – Pinkbox Doughnuts
They create all sorts of colourful and delicious doughnuts in this shop that would please children and adults alike. They'll even create you some custom designs if you speak to their team.
Opening a mixed box is one of the most beautiful sites a foodie could ever wish to see.
---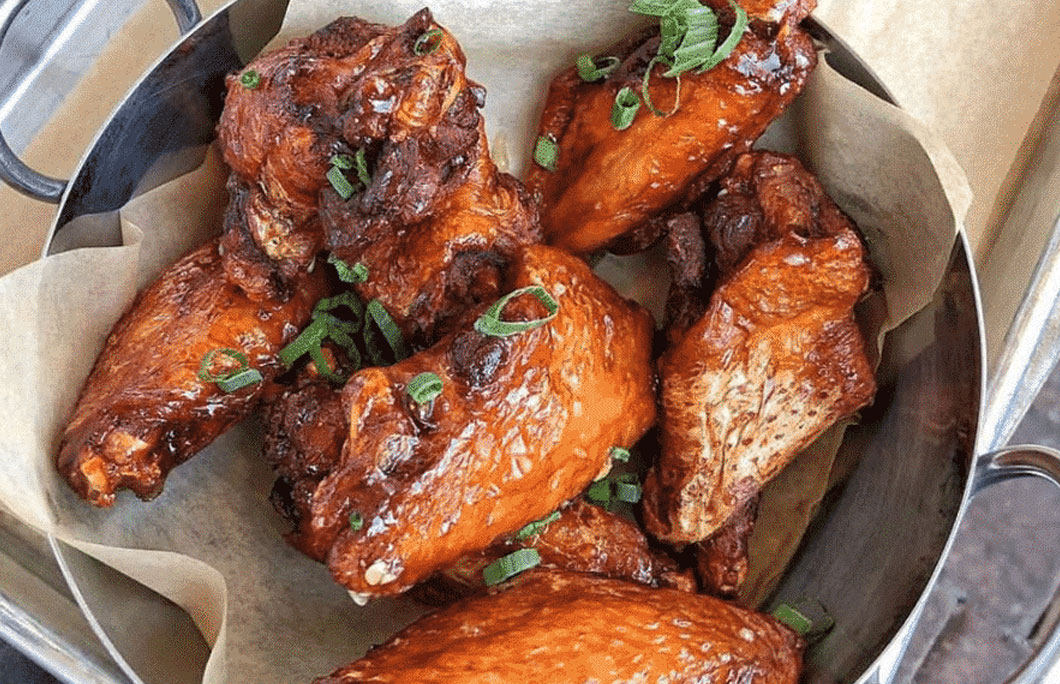 15. Chicken Sings – 595 Craft And Kitchen
A brilliant craft beer bar where they serve up some of the best comfort food in the whole city. They do great loaded fries, burgers and subs, but the wings are seriously at a whole different level.
The perfect place to come with friends and share some seriously tasty bites washed down with great beers.
---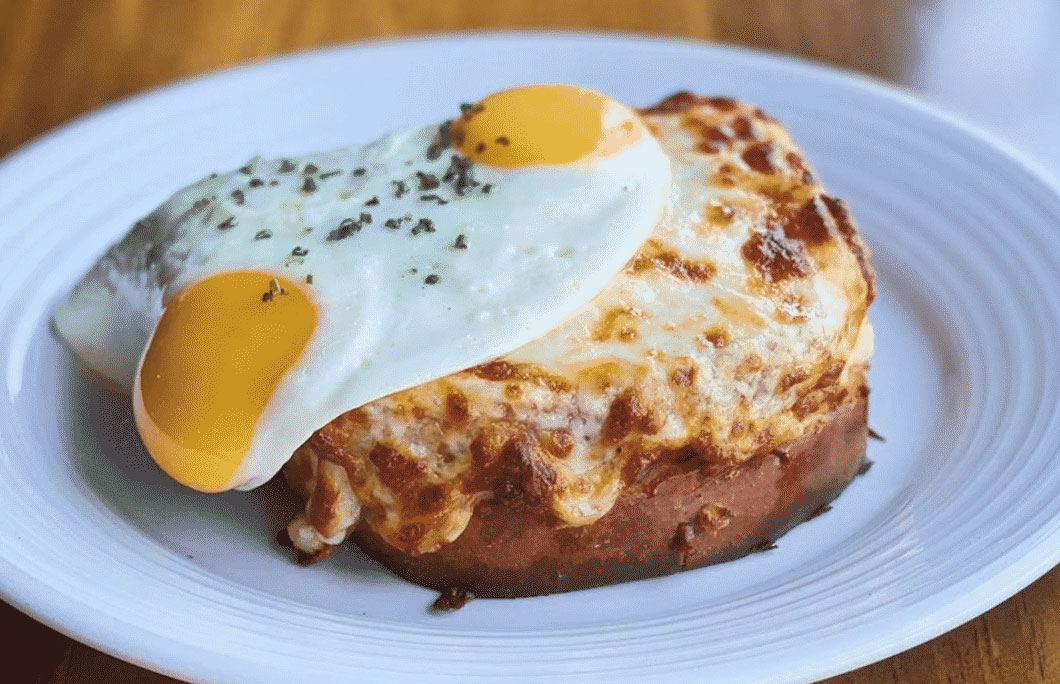 18. Croque Madame – Hardway 8
A short drive out from the strip but the perfect excuse to come and see another side of Las Vegas and eat some terrific food.
Their entire brunch menu which is served at the weekends is an absolute delight but this dish takes things to a whole new level. So simple yet so good.
---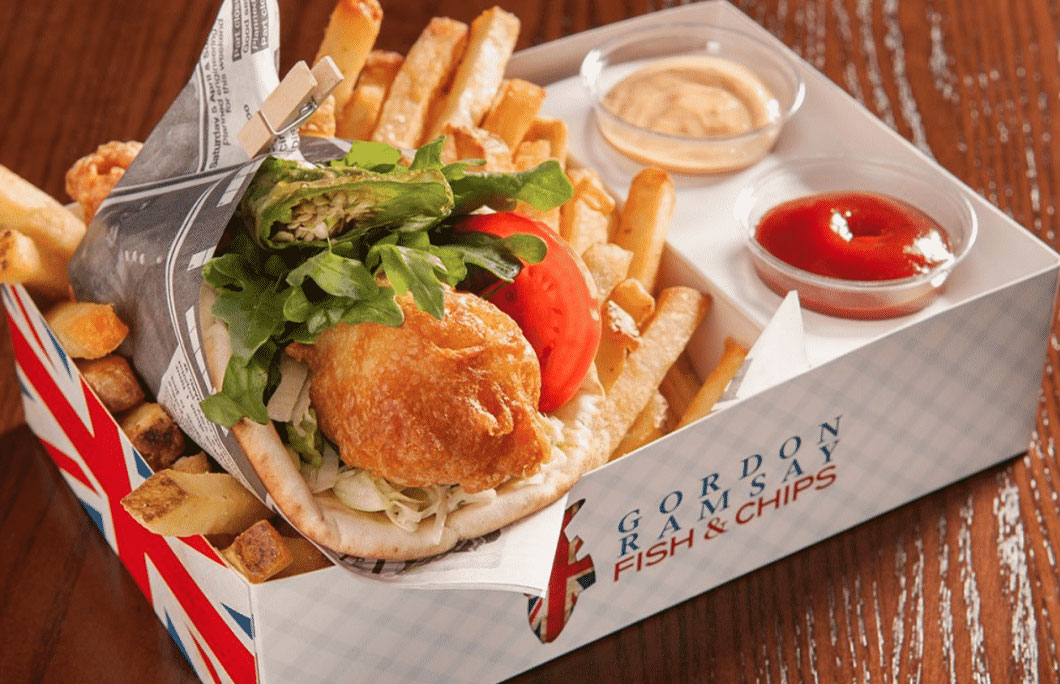 19. Fish And Chips – Gordon Ramsay Fish & Chips
He's easily the most famous chef in the world and has several restaurants in the city including the famous Hell's Kitchen.
The fish and chip shop is more humble and a great way to enjoy some top dishes are reasonable prices. The quality and focus on great natural ingredients is absolutely key here. One you can't leave off the Las Vegas foodie bucket list.
---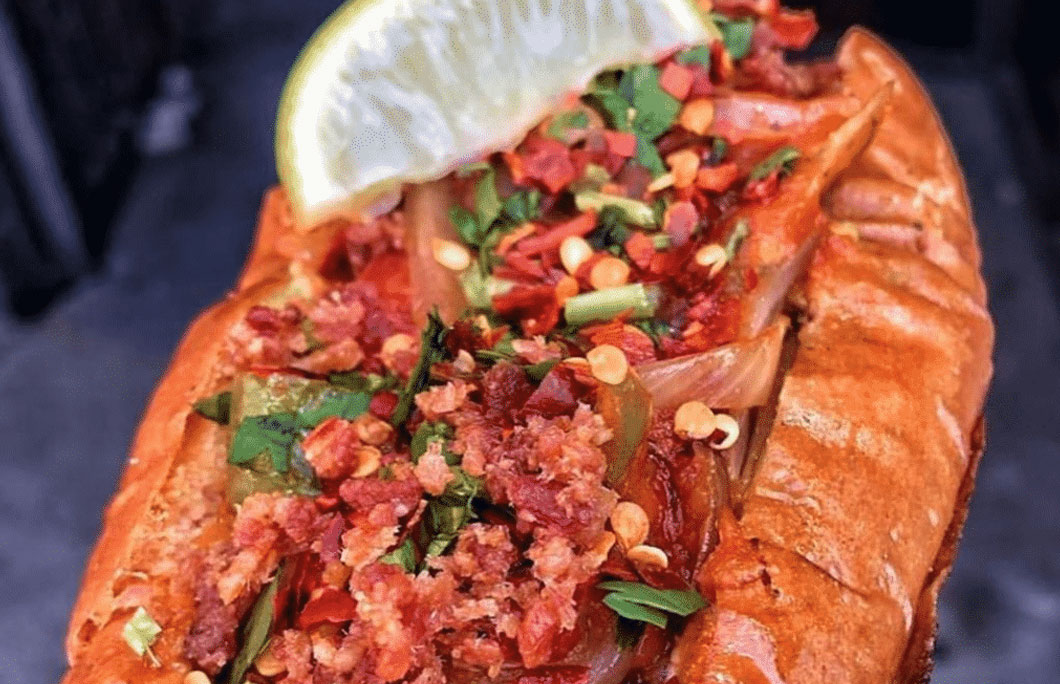 20. Hot Dogs – Dirt Dog
A quick scroll through their wildly popular instagram account and you will see that this is food porn of the very highest level.
Along with their toppings for the fries you are not going to be spoilt for choice in here. Probably the best hot dogs you'll ever eat!
---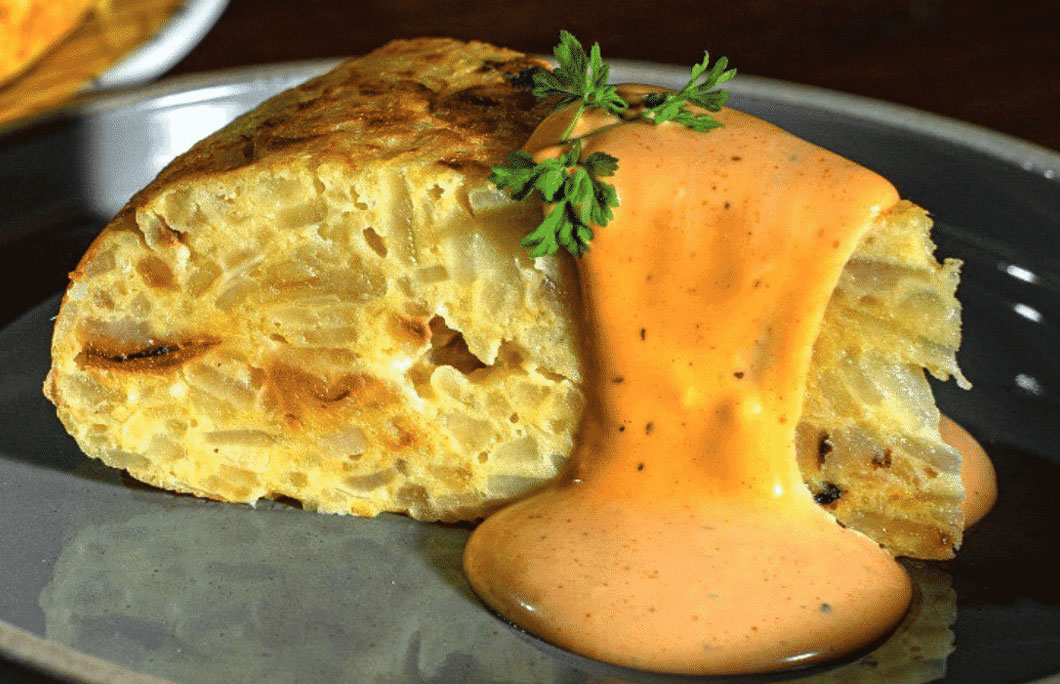 21. Tortilla Española – EDO Gastro Tapas & Wine
In a city with so much good food it is hard to pick one best spot for Tapas but this is right up there. Their small dishes are perfect for sharing and with a great wine list it makes it the perfect place to start a night out with friends.
The tortilla which is a potato omelette that can too often be plain and uninspiring is a delight of a dish.
---
Where to stay in Las Vegas?
Looking for the best hotels in Las Vegas? Check out where to stay in Las Vegas
---
How to get to Las Vegas?
Easily plan transport to Las Vegas here, with the best car rental deals.
---