The 25 Best Pizzas In Wisconsin
When it comes to pizzas in Wisconsin there are a huge amount of quality establishments offering up great pie. With so much choice out there we wanted to narrow it down to the 25 very best.
There are classic Italian joints, New York style pizzas and beautiful slices that you can grab on the go. Prepare to seriously start drooling because these are the top pizzas in Wisconsin to try…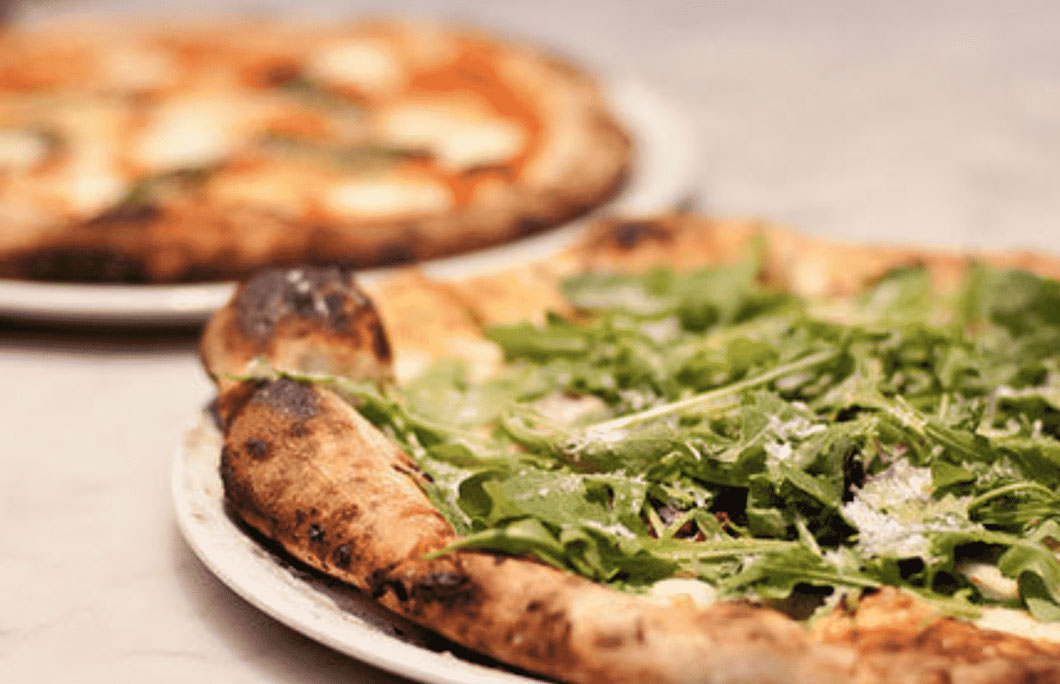 1. Pizza Brutta – Madison
If you are looking for genius crafted Neapolitan pizzas, look no further than Pizza Brutta. They serve up the absolute best Neapolitan pies with perfectly thin crust and housemade mozzarella and fresh, locally sourced ingredients.
---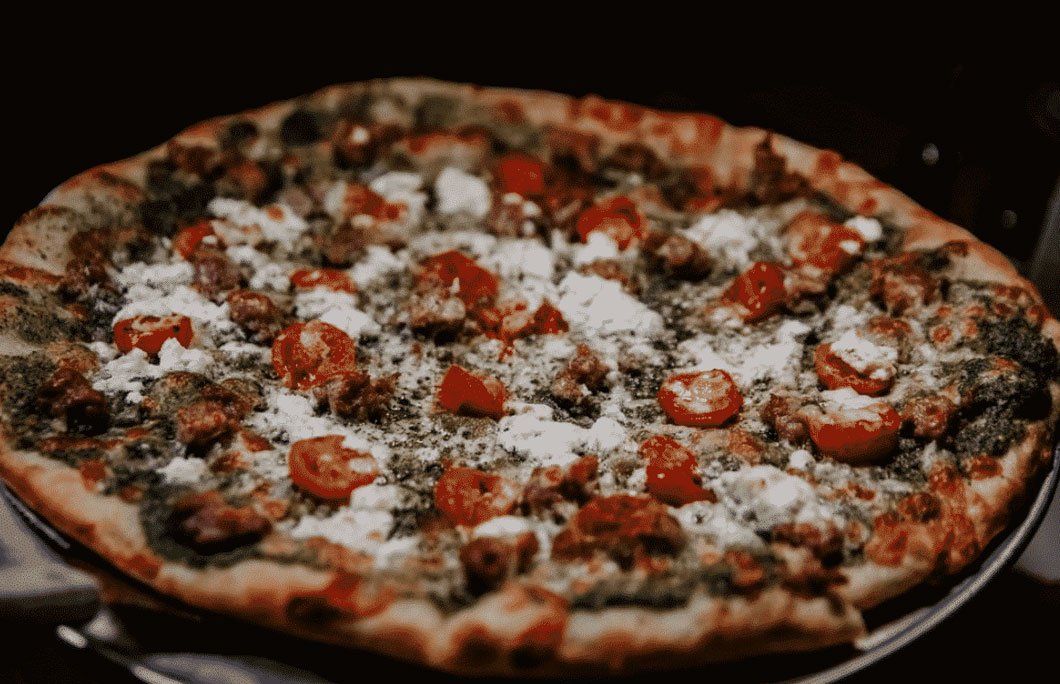 2. Transfer Pizzeria Café – Milwaukee
A brilliant bright and airy restaurant where they serve up a combination of great pizza, craft beers, super house cocktails and live music. The perfect place to start a night out with friends.
Their pizzas are on the thin and crispy side and come with a delicious selection of innovative toppings.
---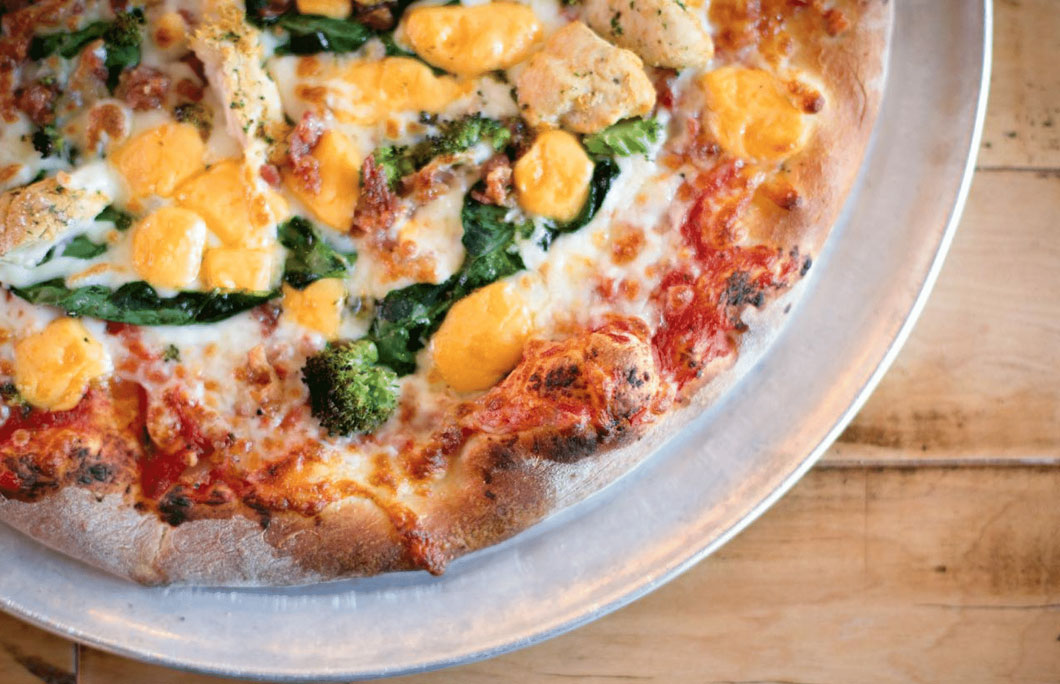 3. Wild Tomato Wood-Fired Pizza – Sister Bay
Fresh wood-fired pizzas and a casual welcoming atmosphere keep guests coming back to Wild Tomato Wood-Fired Pizza. Described as fine-dining quality in a laid back setting, Wild Tomato is known for elevating traditional pizza.
Don't leave without trying their famous broccoli and cheese curd pizza – trust us.
---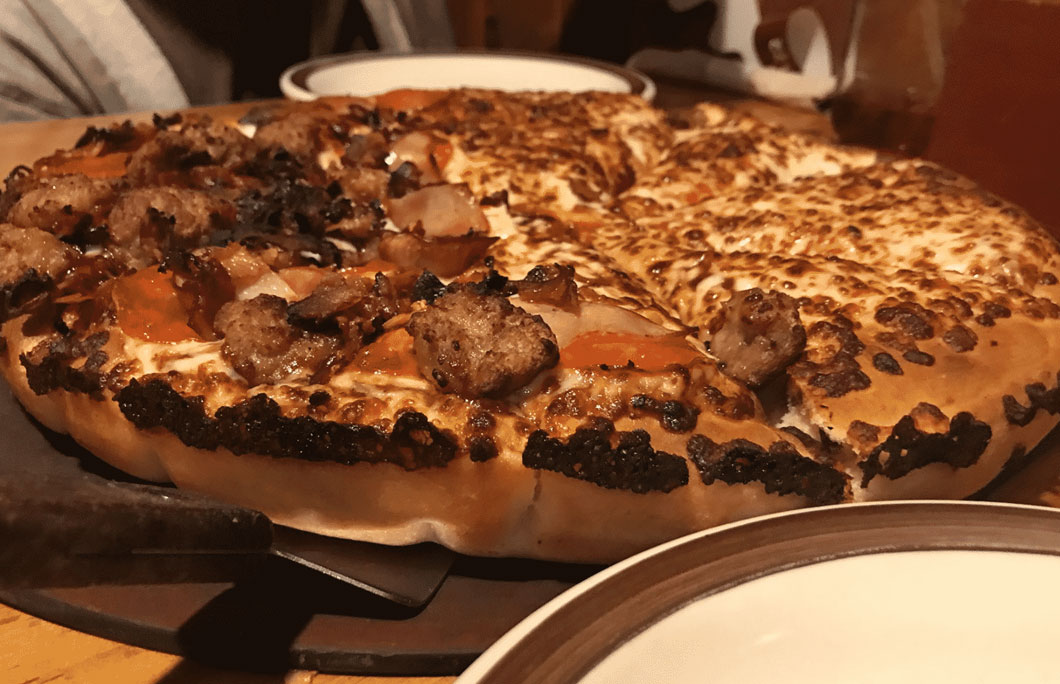 4. Moosejaw Pizza & Dells Brewing Co. – Wisconsin Dells
Situated between Chicago and Minneapolis, Moosejaw Pizza is a Wisconsin Dells favourite. Their daily-made dough and fresh ingredients bring their massive pizzas to life. At Moosejaw, cheese and tomato sauce are just the right amount of stretchy and tangy,
Don't miss their microbrews, either.
---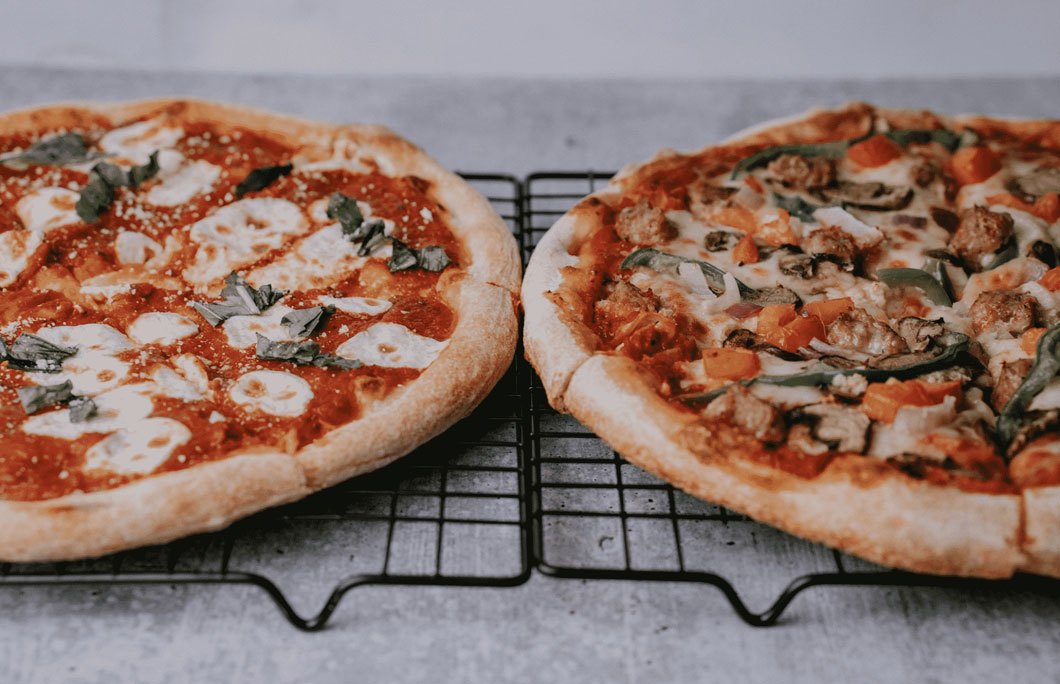 5. Christianos Pizza – Green Lake
Christianos Pizza specialises in real, Italian brick oven pizza. Only 100% Wisconsin mozzarella is used on their pies which are made of all-natural ingredients with no preservatives. Try the fan favourite Christianos Gourmet. It's made with mozzarella, Italian sausage, fresh mushrooms, red onions, Roma tomatoes, bell peppers and topped with fresh garlic.
---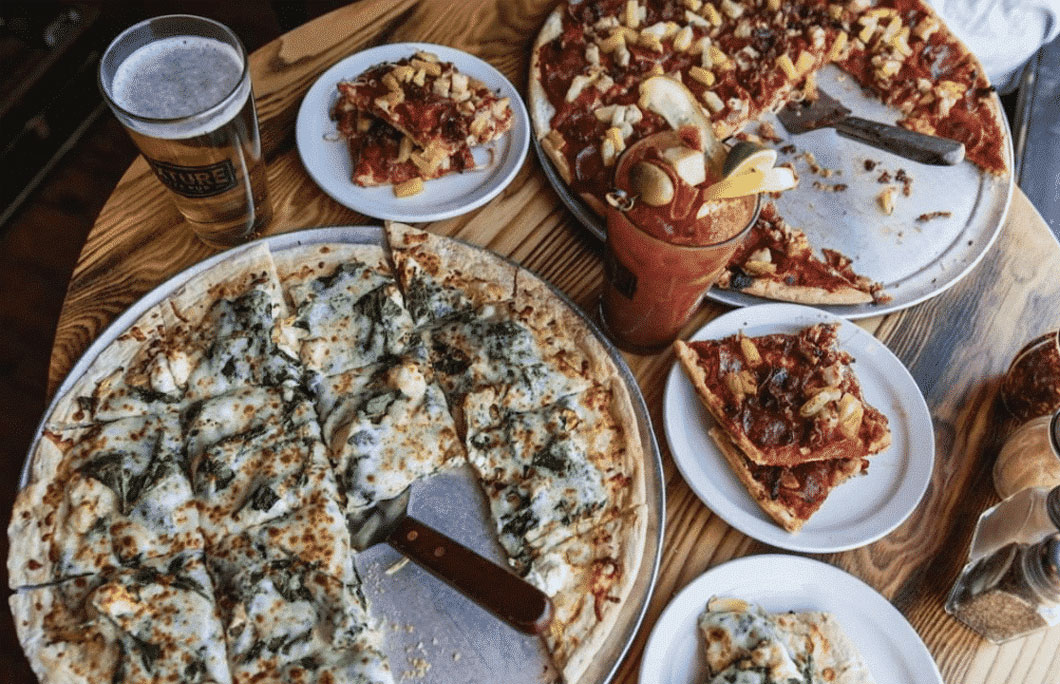 6. Fixture Pizza Pub – Milwaukee
They serve up great subs, cocktails and other comfort food (like chicken wings) but the pizza is the true star of the show.
Their food is made for sharing so bring a few friends and mix and match between a few pies. This way, you can get the best of all worlds.
---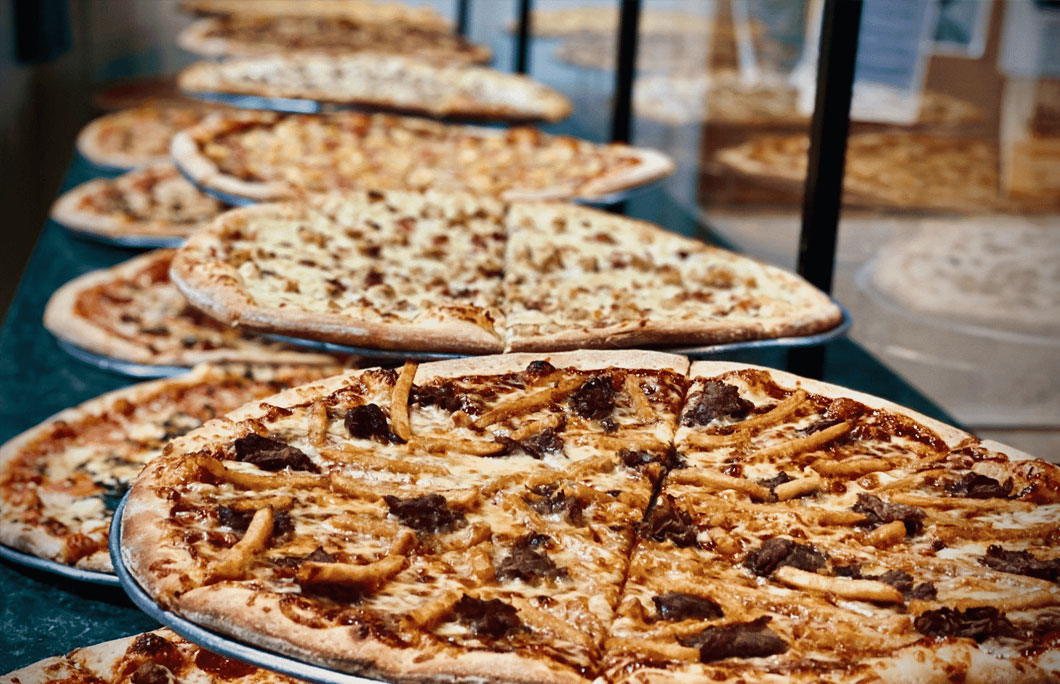 7. Polito's Pizza – Wisconsin Rapids
Enjoy Polito's delicious pizza by the slice or crank it up a notch with one of their extra-large pies. At Polito's they take customer service and quality pizza very seriously. Try their classic pepperoni or Margherita to see just how well they know pizza.
In addition to great pies, the pizzeria is involved in the local community with everything from local charities to youth groups.
---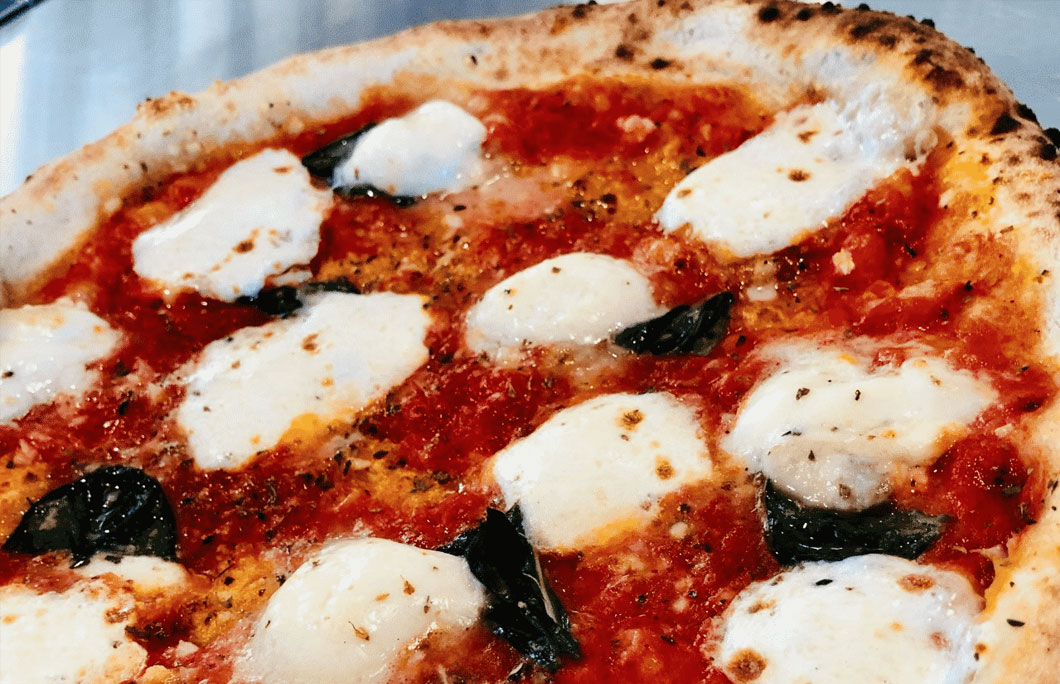 8. Novanta – Middleton
Novanta, or"ninety" in Italian, is in reference to the 90 seconds that their stone baked Neapolitan pizzas cook before being served fresh to customers. What makes their dough a step above the rest, is their ancient Italian recipe which requires the dough to sit for 12 hours.
You can't go wrong with their Diavola made with mozzarella, pepperoni, onion and basil.
---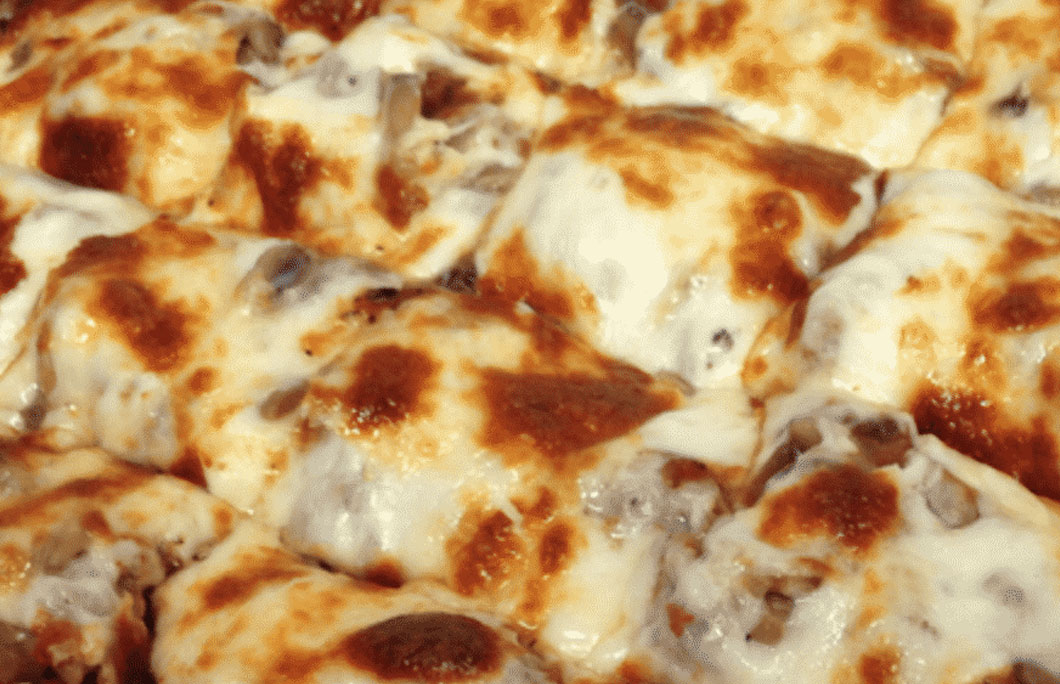 9. Geno's Pizza – Eau Claire
If you're in Eau Claire and on a mission to find delicious pizza, look no further than Geno's Pizza. Each of their menu items is made with only the highest quality ingredients. Their pizzas are savoury, piping hot and always fresh.
Their Chicago-style pizza is a must-try.
---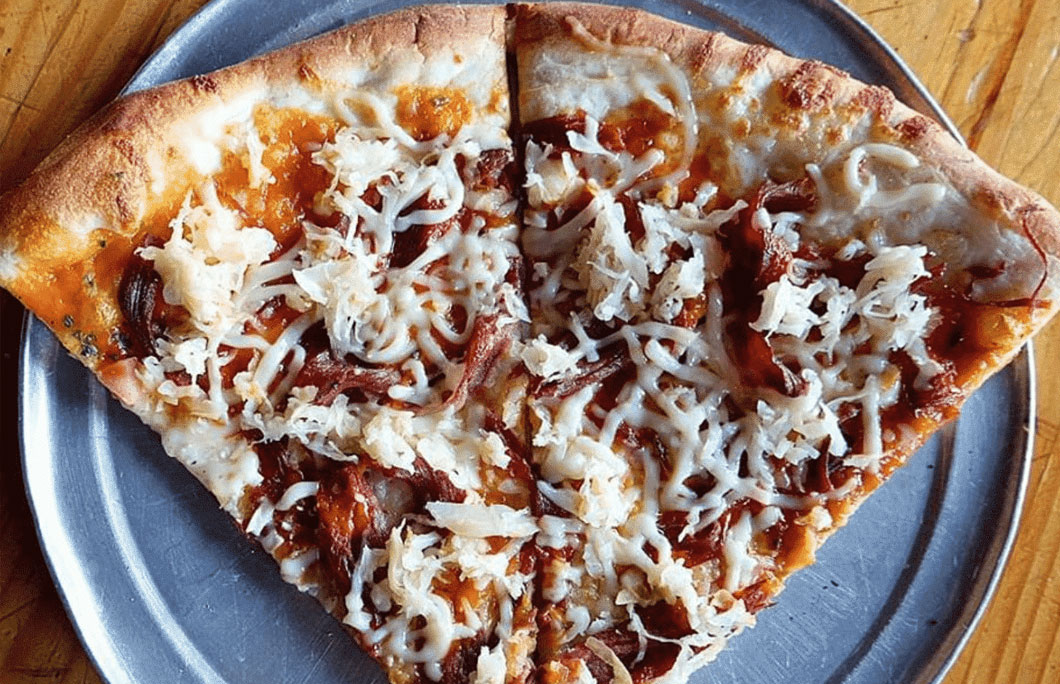 10. Ian's Pizza – Milwaukee
This small chain have been making pizzas since 2001 and winning over masses of customers since day one.
Their base is thin and crispy and comes served either by the slice, or as a whole pie if you are seriously hungry. Once you take that first bite you'll be hooked for life.
---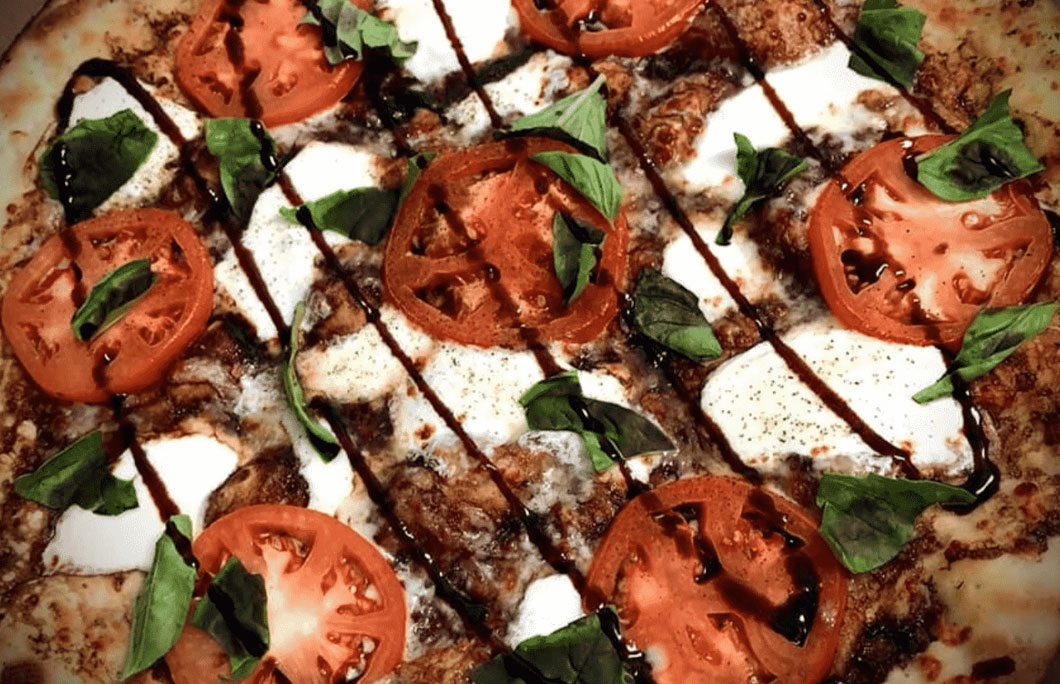 11. Winghaven Pizza Farm – Galesville
This seasonal stone-fired pizzeria is a Winghaven favourite. They serve thin crust, made to order pizza alongside a variety of local beers all of which can be enjoyed on their massive patio. Swing by Winghaven Pizza Farm this summer to enjoy a tasty pie and a few craft brews under the Wisconsin sky.
---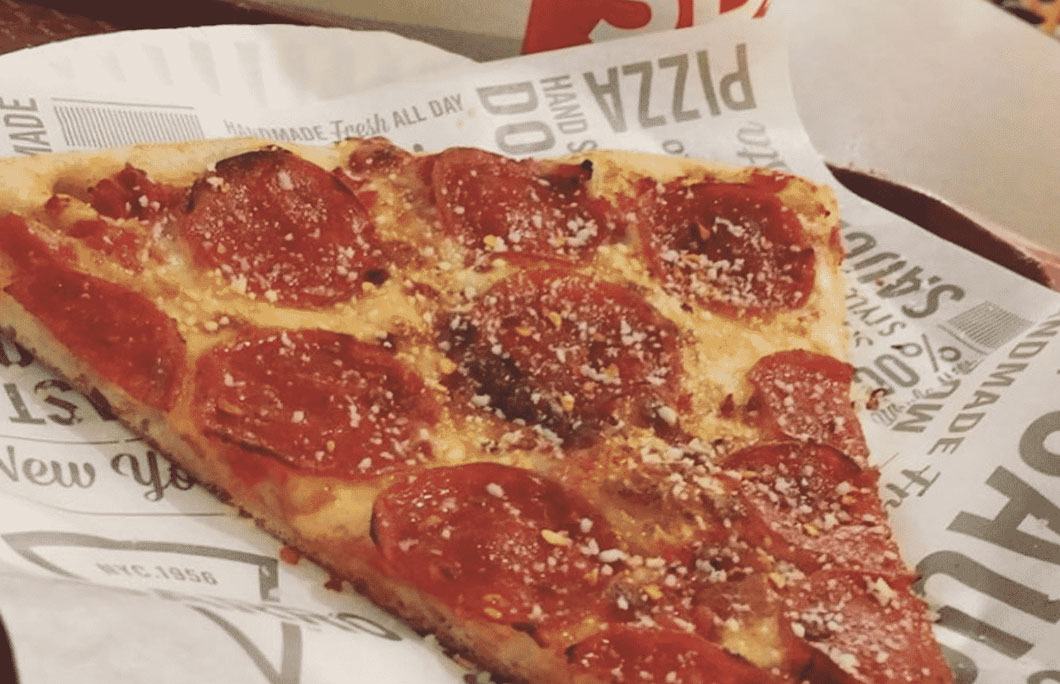 12. Sbarro – Appleton
This fast-food Italian eatery is known for some of the most delicious pizza by the slice in the state. At Sbarro, they offer a wide variety of pizza that can all be traced back to Carmela and Gennaro Sbarro who opened the first pizzeria in Brooklyn circa 1956. Since then it's evolved into a favourite pizza chain around the globe and of course, in Wisconsin.
---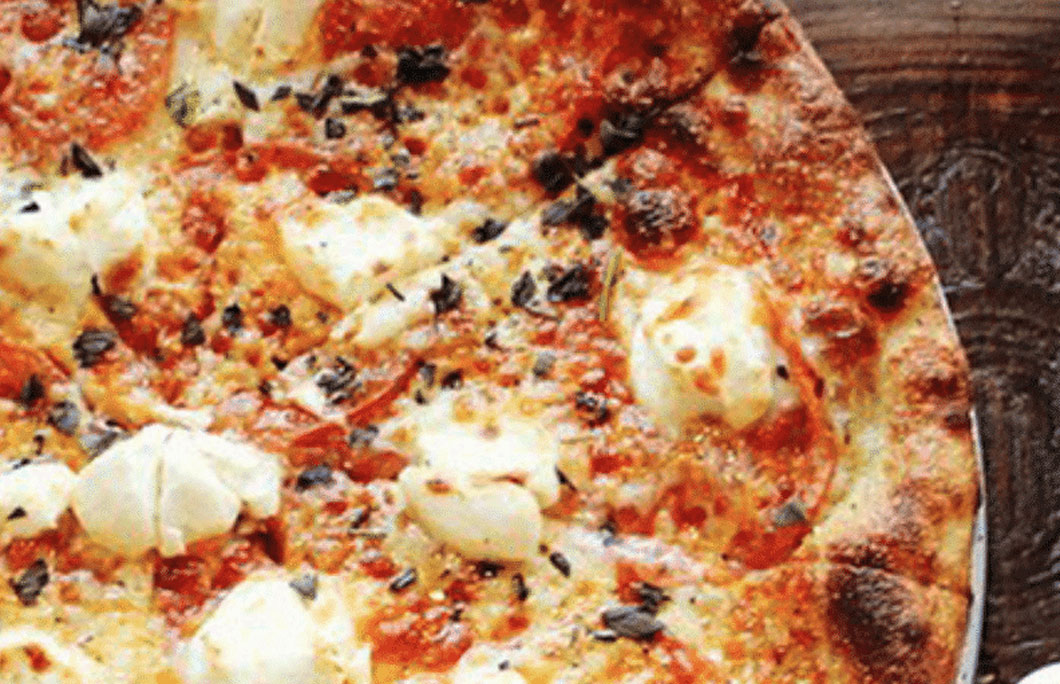 13. Lucille – Madison
Lucille is known for its artisan-style pizzas that have a global twist. At Lucille you'll find quality, hand made, wood-fired pizzas made with fresh ingredients every time. In addition to wonderful pies, the atmosphere is simply unmatched. Vintage, cosy and authentically welcoming – you can't go wrong with Lucille.
---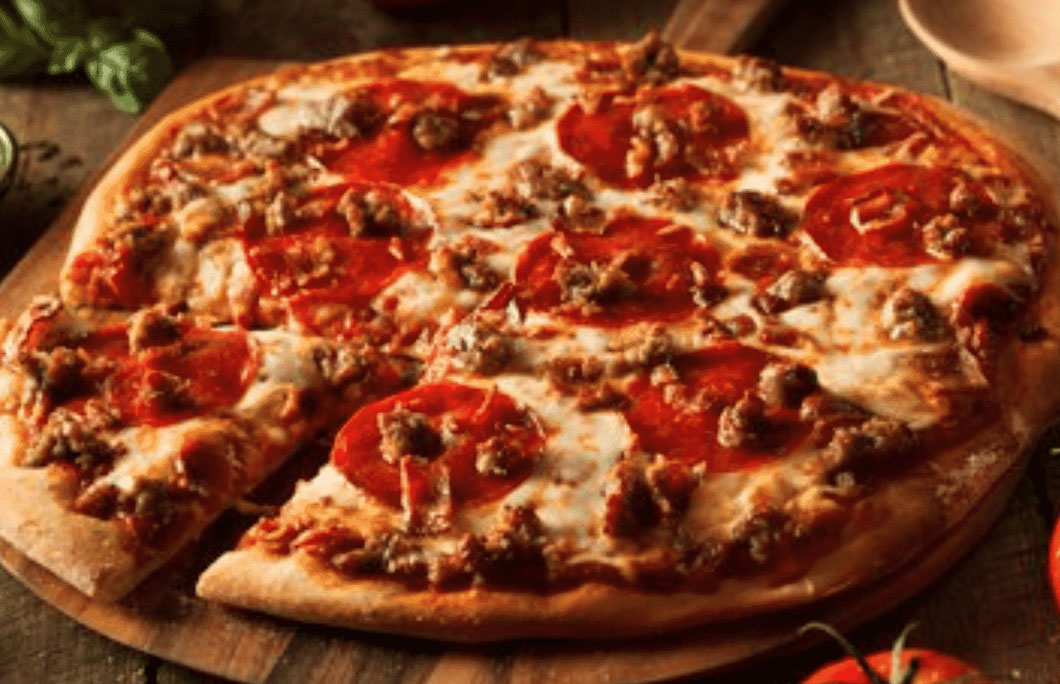 14. Broken Tree Pizza – Neenah
Broken Tree Pizza pizza is as delicious as it is sentimental. Keith's journey to opening Broken Tree Pizza begins with a fond memory of him and his father chopping down a tree in their backyard and working into the wee hours. Afterwards, they enjoyed some delivery pizza for dinner as a reward for their hard work.
Years later, Broken Tree Pizza was made with that night in mind. Delicious, always tasty pizza that feels like a reward.
---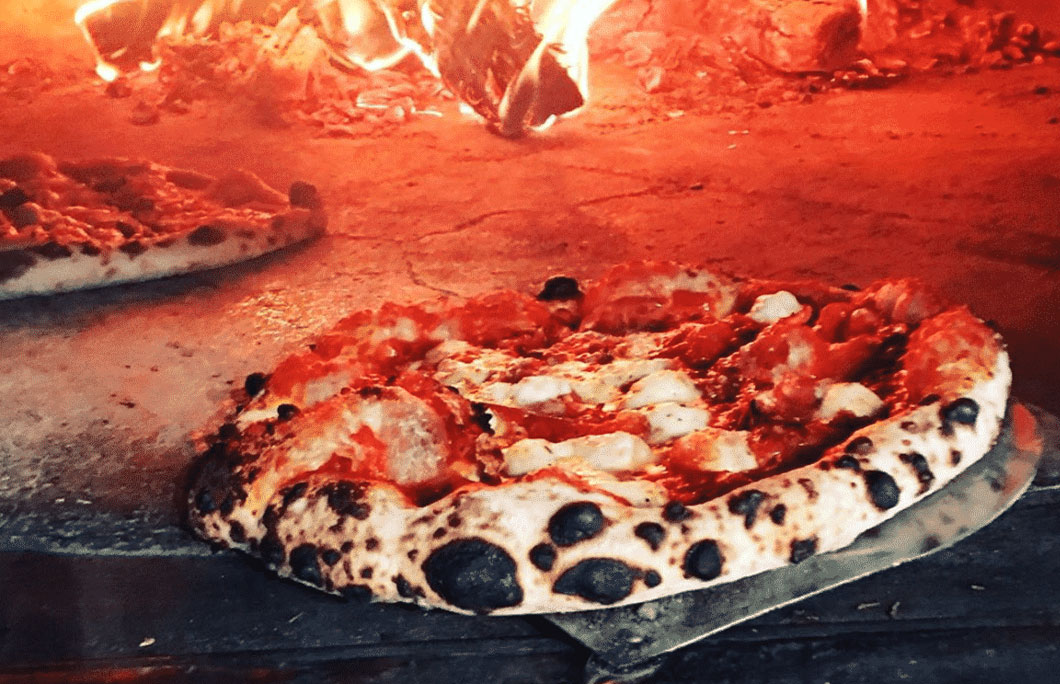 15. Anodyne Coffee Roasting Co – Milwaukee
They make some of the very best coffee in the city and have combined that with their love of pizza to churn out equally good pies.
Cooked in a wood-fired oven in less than two minutes, they are classic Italian in style with big spongey crusts and delicious fresh toppings.
---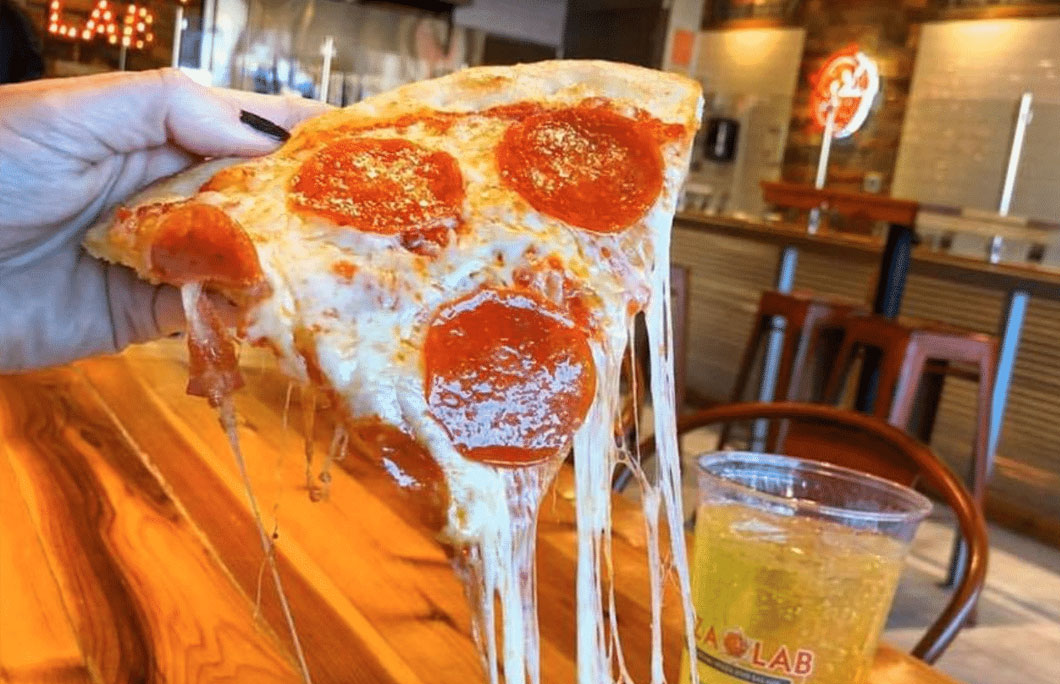 16. Dells Pizza Lab – Wisconsin Dells
Dells Pizza Lab does DIY pizza better than anyone. Create your own delicious pizzas from their wide selection of local cheeses and hand-chopped veggies. The pies here are full of ooey, gooey and super tasty toppings. Best pizza in Wisconsin? Come see for yourself…
---
17. Suncrest Gardens Farm – Cochrane
At Suncrest Gardens Farm, they believe pizza should be savoured and remembered. Being a seasonal farm, come Summertime, they bring the nearby lake to life with picnic-style pizzas and live music.
Pack a chair and blanket then head over to Suncrest for the pizza picnic of your life.
---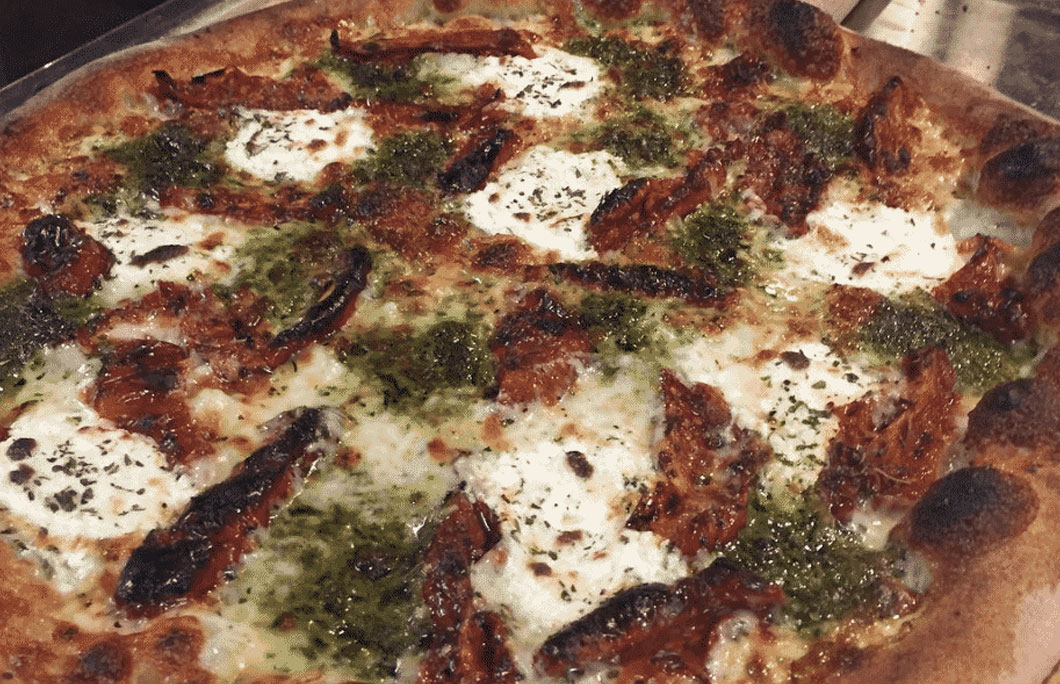 18. Wy'east Pizza – Milwaukee
The main secret to their great tasting pies is the long-fermented dough that is cooked in a super hot oven. The end result is a light and fluffy base with a crunchy crust.
They char their pizzas perfectly to get that perfect crust while ensuring the centre and toppings are still lush and perfectly fresh.
---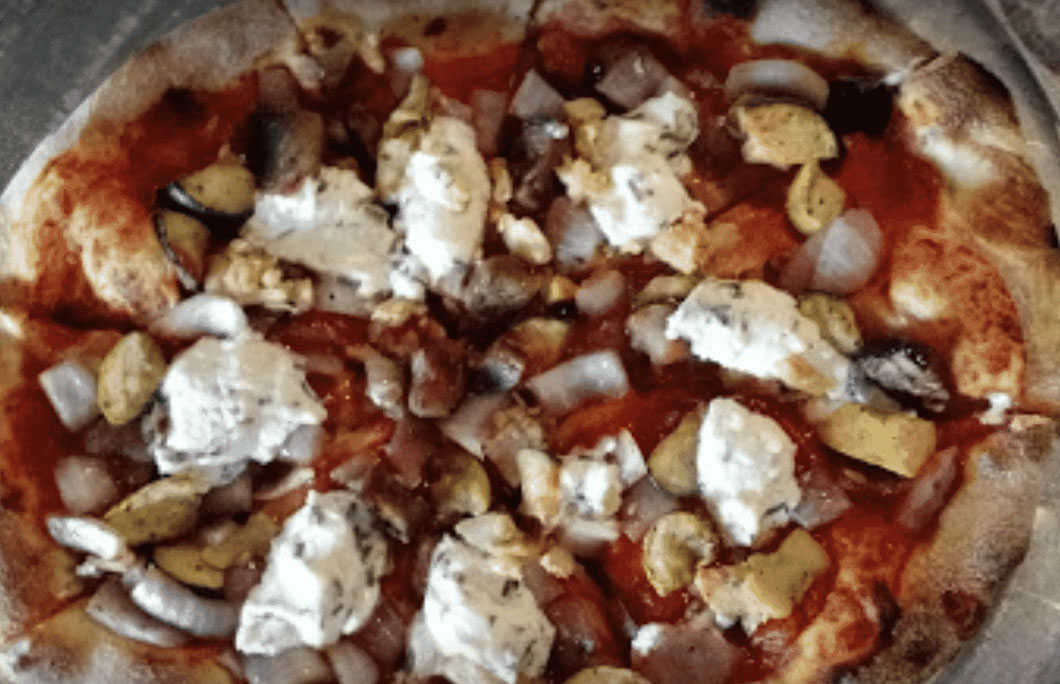 19. Red Eye Brewing Company – Wausau
Head to Washington St. for our next pick. Red Eye offers a whole host of tasty menu options from soups to burgers but pizza is what they do best. Try any one of their delicious wood-fired pies for a savoury and scrumptious meal.
---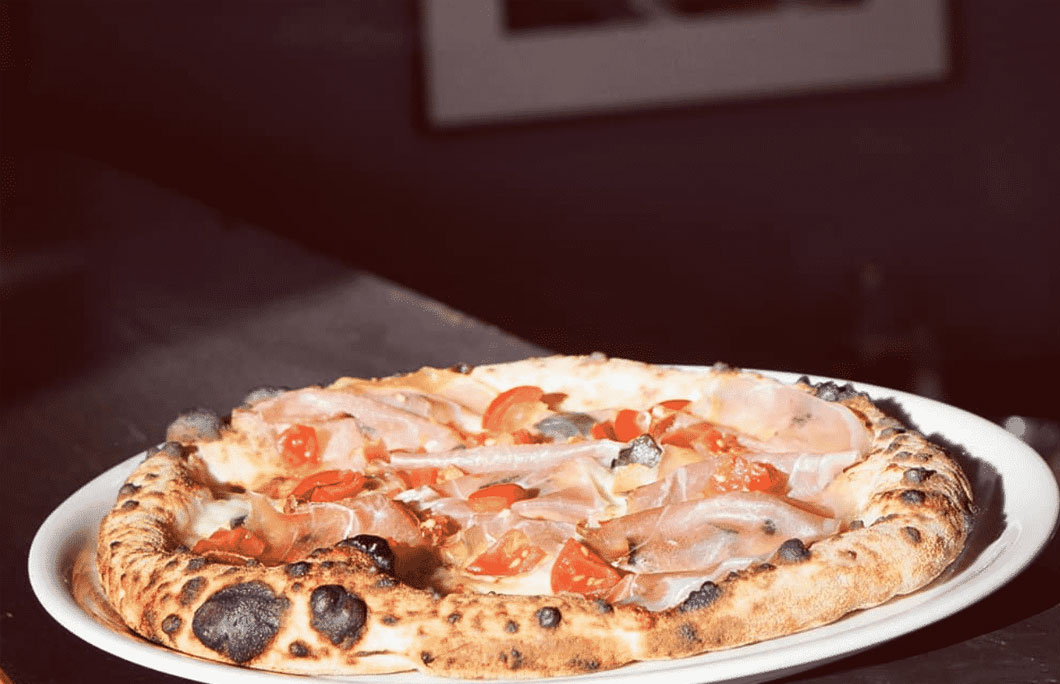 20. Il Ritrovo – Sheboygan
Authentic Neapolitan pizza, Italian grocery and a killer wine bar all come together to make the perfect pizza joint at Il Ritrovo. This charming pizzeria combines the best of Italian tradition with local farmers to bring only the freshest and tastiest pies to your table.
---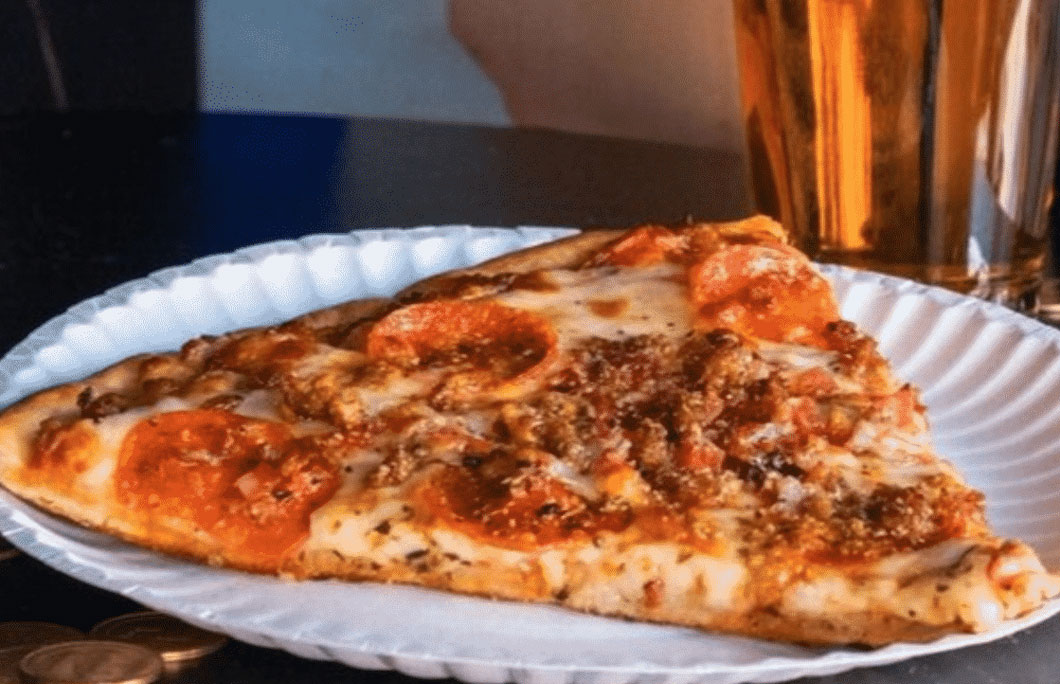 21. Up-Down MKE – Milwaukee
An arcade and nostalgia-based bar featuring more than 60 arcade games from the '80s and '90s. You'll find brilliant pinball machines and Nintendo 64 console gaming.
Add in a great selection of beer and some of the tasty pizza slices in the entire city, and this is one seriously fun venue to come to with friends for a night out.
---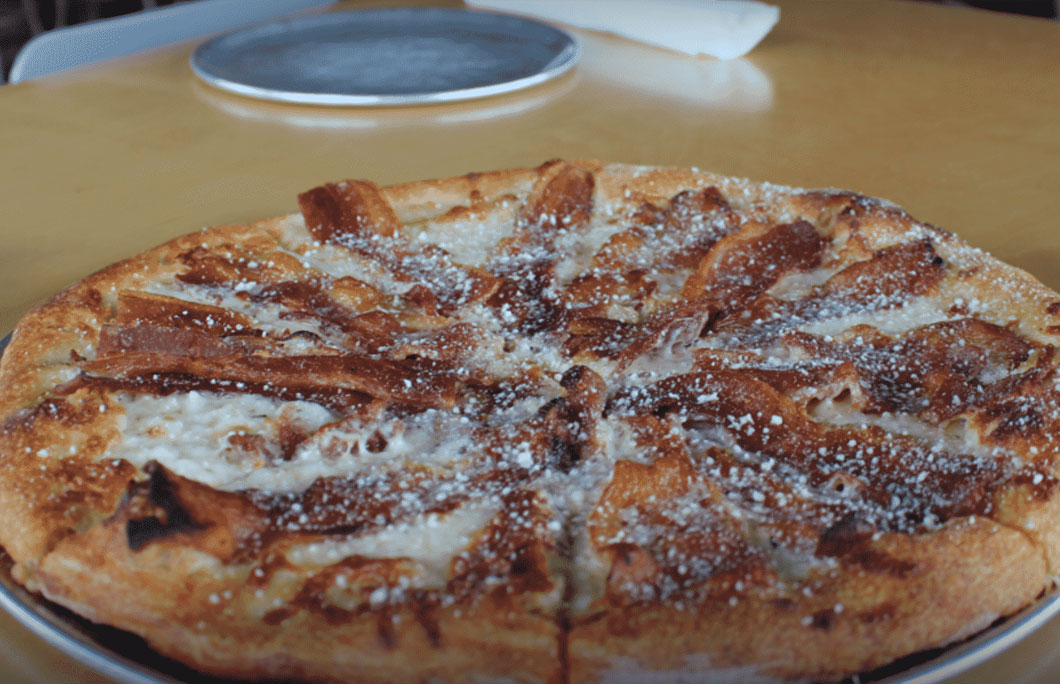 22. Heartland Pizza Company – Green Bay
At Heartland, all of the ingredients are chopped, cut and seasoned to perfection to ensure a tasty pie every time. They aren't afraid to get creative with the toppings, either. Enjoy their beef taco pizza made with fresh cilantro and homemade dipping sauce.
---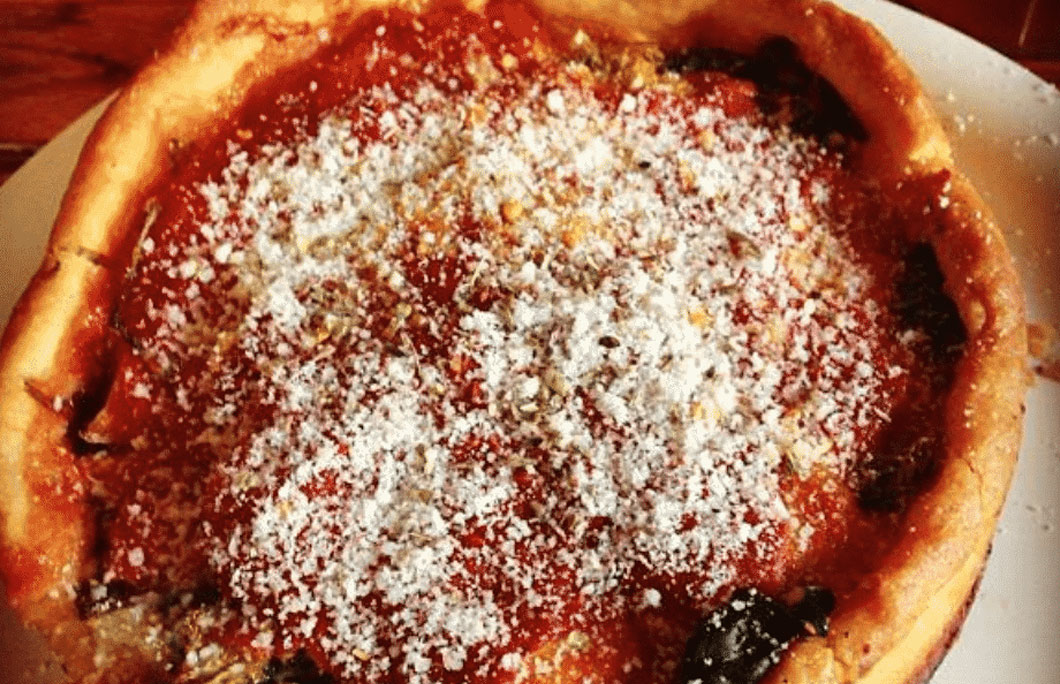 23. UNO Pizzeria & Grill – Lake Delton
Delight your tastebuds with one of UNO Pizzeria & Grill's Chicago-deep dish pizzas. Their prima pepperoni is the stuff of legends and made with chunky ripe tomato sauce, fresh mozzarella and specially imported pecorino romano. In addition to killer pizzas, they offer some of the best brews around.
Grab a friend and head to UNO for a few pints and slices.
---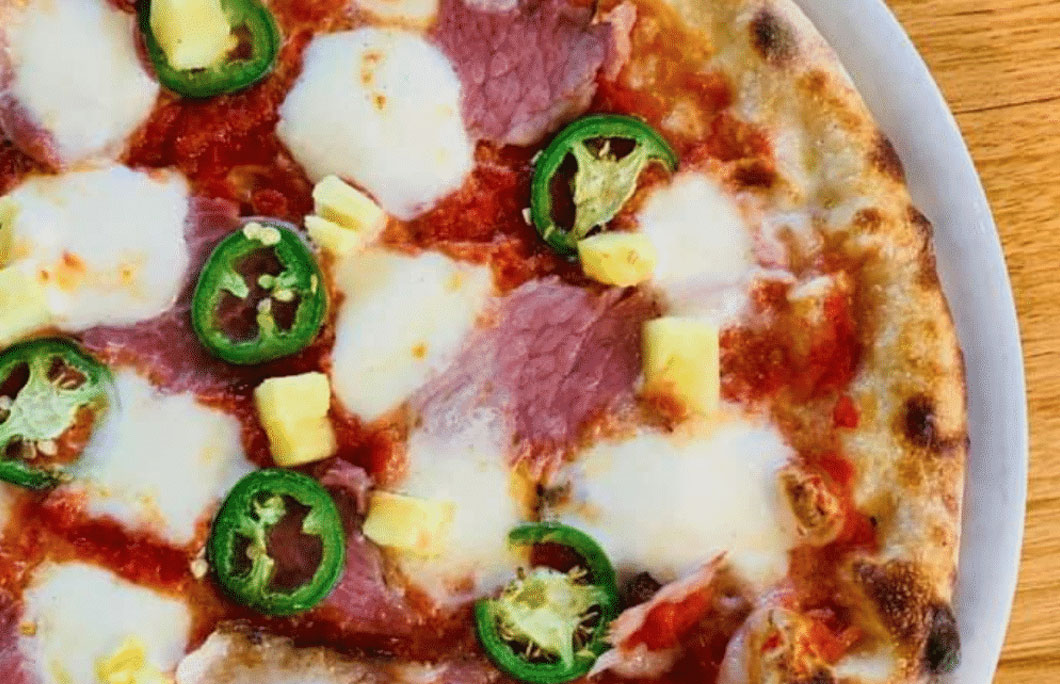 24. Lucette Brewing Company – Menomonie
Lucette Brewing Company is all about bringing speciality craft beer and woodfire Italian eats to Menomonie. While the be beer is their speciality, pizza isn't far behind. Their handcrafted thin-crust pizzas are fresh and topped with only hand-pulled mozzarella before being covered with locally sourced ingredients of the highest quality.
Try their delicious 'sweet honey love' pizza – perfectly crispy pie with tomato sauce, mozzarella, pepperoni, red pepper flakes oregano and honey.
---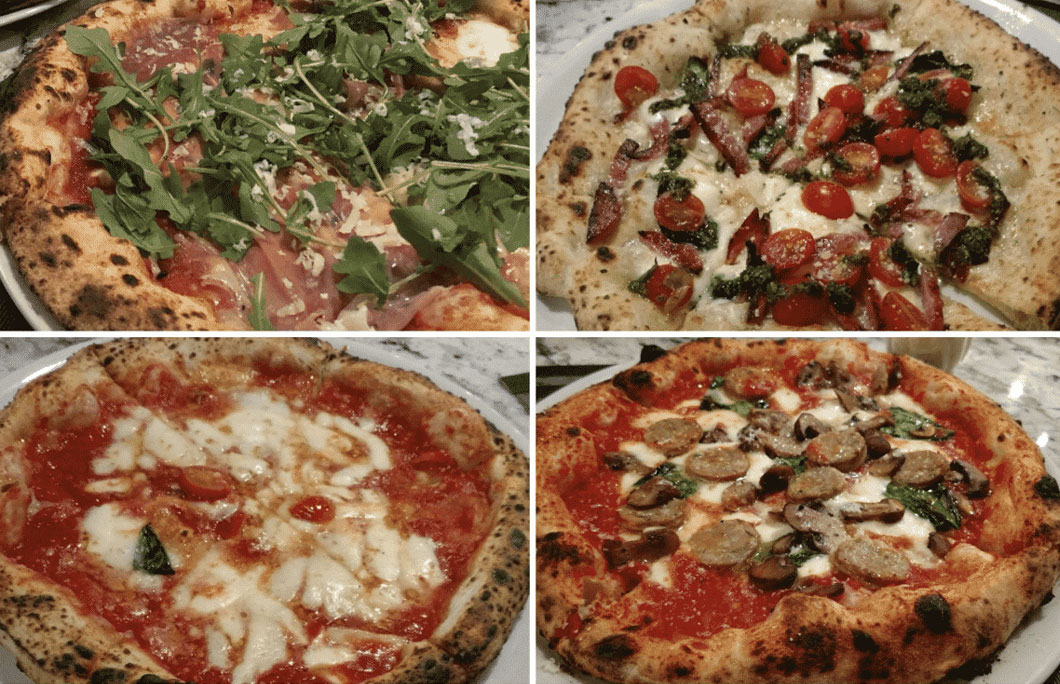 25. San Giorgio Pizzeria Napoletana – Milwaukee
Their pizza couldn't be more classical in style or authentic. This is the real deal and every bit as good as anything you'd eat in Italy.
Their dough is super fresh, and they naturally ferment it in accordance with the strict standards of the authentic Vera Pizza Napolenta. You know you are in the hands of pizza masters when eating here.
---