7 Best Walks in Chicago
The Windy City is well-known for its soaring skyscrapers and world-class museums, but it's a haven for outdoorsy types too. Home to nearly 614 parks, Chicago is much greener than most people give it credit. Add to this dozens of sprawling nature reserves in the surrounding region and it isn't hard to see why the city is a hit with ramblers too. And, it's not all serious walking either. From leisurely strolls on elevated walkways to hardcore hikes in the prairies, here are some of the best walks in Chicago.
The most scenic walks in Chicago
Beginning in Hollywood Avenue on the north side and stretching all the way to 71st street in the south, the Lakefront Trail boasts 18 miles of superstar Lake Michigan views. It's the best way to see Chicago's crown jewel while dipping in and out of a handful of different neighbourhoods. If the 18 miles is going to put too much pressure on your pedometer, we recommended the south shore portion of the trail for sparkling skyline views. It's a popular trail with everyone from marathon runners to toddlers. You no longer have to watch your back for speedy cyclists either, thanks to the trail separation project which divided the combined use trail into a bike trail and a pedestrian trail back in 2018.
---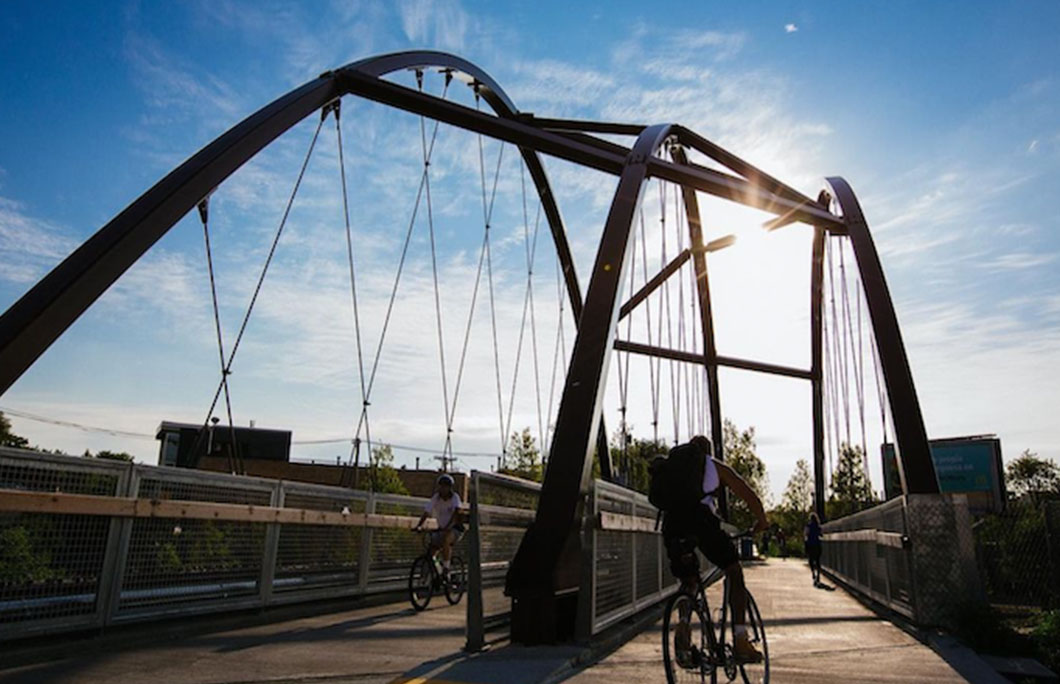 Unlike most of Chicago's most scenic walks, you don't need a lot of puff to enjoy the Bloomingdale Trail at The 606. Once an abandoned railway line, this multi-use 2.7-mile route weaves its way through Bucktown, Logan Square, Wicker Park and Humboldt Park along a (mercifully) flat path. Along the way, there are artworks by local and international artists, as well as plenty of cafes, bars and restaurants for refuelling. It's accessible by bike too. The trail is open from 6 am – 11 pm every day.
---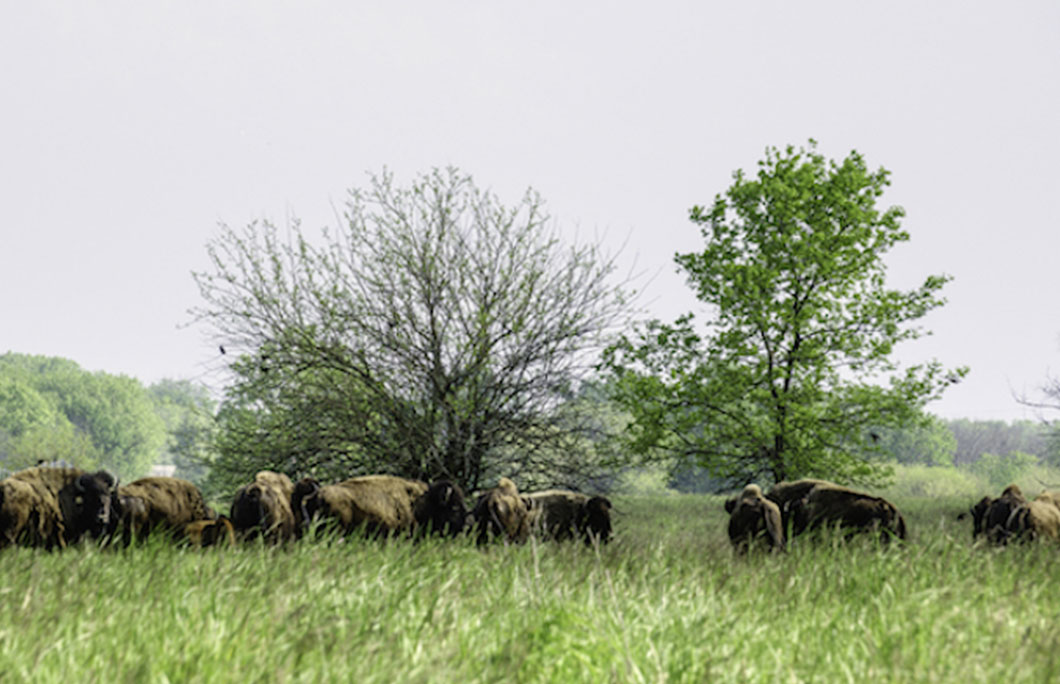 For a breath of fresh air outside the city, Midwein National Tallgrass Praire is an excellent option. Established in 1996, it's the first national tallgrass prairie in the country. It takes around an hour to reach the National Forest Service lands. Set in 19,000 acres of wilderness preserve, there's 38 miles of trails cutting through the rolling prairies and meadows, with 12 miles of trails reserved for hikers and an additional 22 miles of shared trails for hardcore hikers, horseback riders and cyclists. It's one of the best spots to catch a glimpse of bison in its natural habitat too. History buffs should keep an eye out for the decommissioned bunkers which once stored ammunition for the U.S. army.
---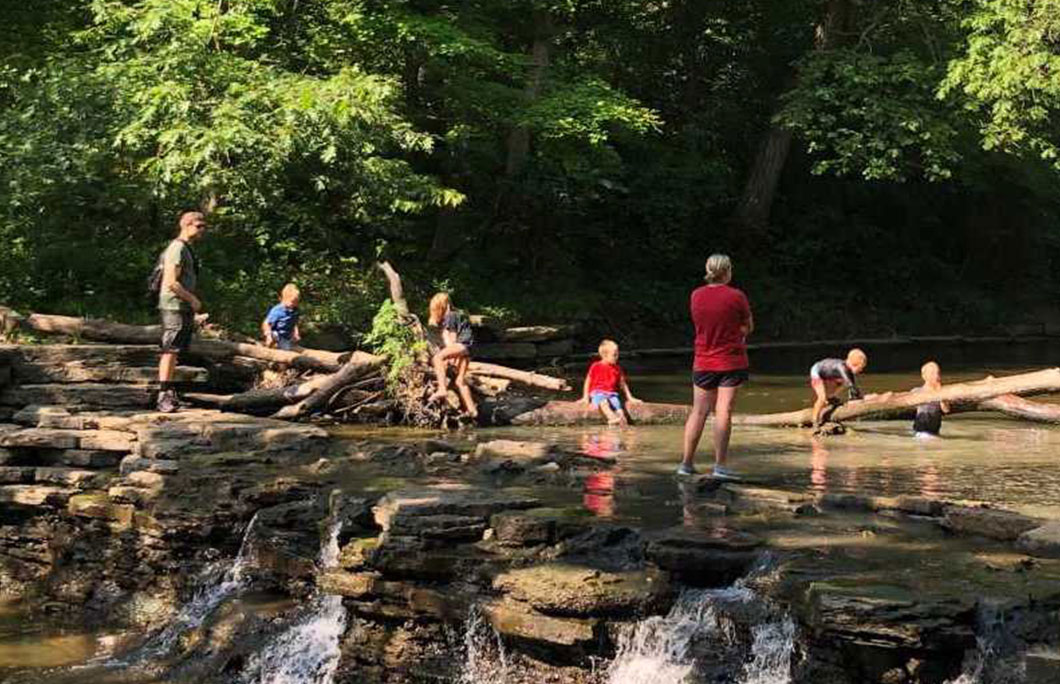 Located less than 30 minutes west of Chicago, the Waterfall Glen Forest Preserve offers over 11 miles of mapped trails in a nearly 2,50-acre preserve. It's a popular spot with hikers, as well as cyclists, horseback riders and cross-country skiers. The preserve takes its name from the former Forest Preserve District President Seymour Waterfall, rather than the manmade cascade at the centre.
There's a wealth of unmapped, off-trail footpaths for more confident ramblers and green-fingered hikers will enjoy spotting and identifying as many as 740 native plants. There are more than 300 species of mammals, birds and reptiles living in the preserve's prairies, savannas and oak maple woodlands too.
---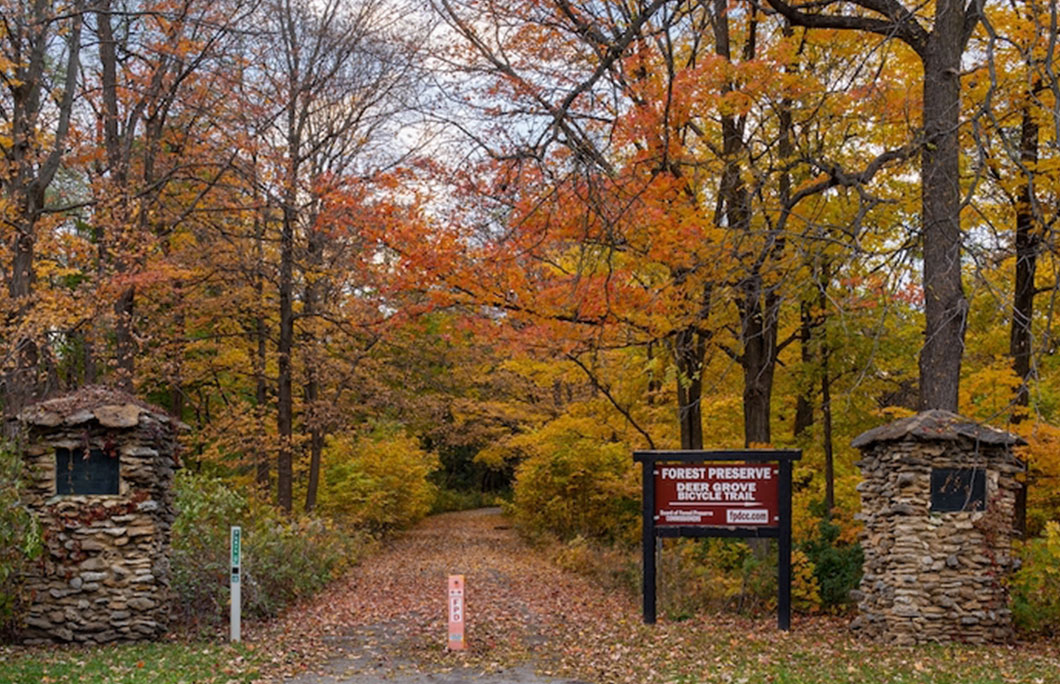 Editorial credit: Rajesh Vijayakumar / Shutterstock.com
Set in 2,000-acres of wetlands, prairies and dense woodland, Deer Grove was the county's first forest preserve. It's now recognized by Illinois Nature Preserves Commission as one of the highest quality natural areas in the whole state. Situated in the northwest suburbs of Chicago, the area encompasses diverse habitats of wooden ravines, wetlands, upland forests and prairie. Suitable for novices and more hardcore hikers, the preserve offers four miles of paved trails and ten miles of unpaved trails.
---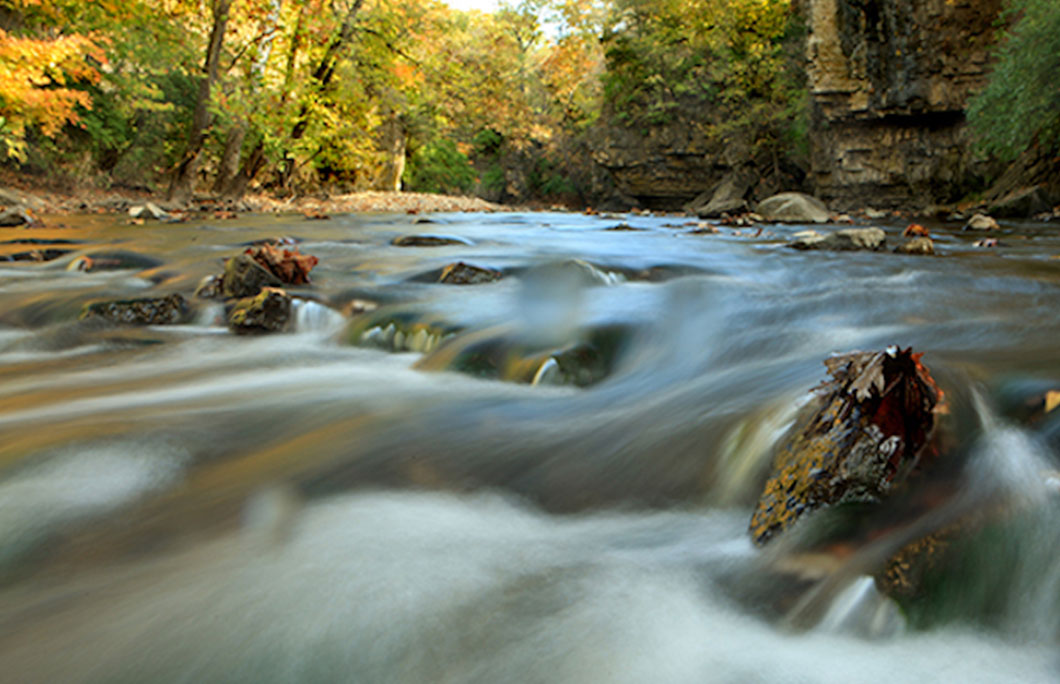 Set in over 4,000-acres of nature preserve, Kankakee River State Park offers plenty of opportunities for some serious mileage. There are dozens of meandering trails littered across the protected land, as well as a park for fishing, foraging and kayaking. The river itself has been treasured for centuries and was occupied by the Illini and Miami tribes in the 17th century. It's only an hour from Chicago but there's a comfortable campsite with electricity and cabins if you're looking to extend your day trip too.
---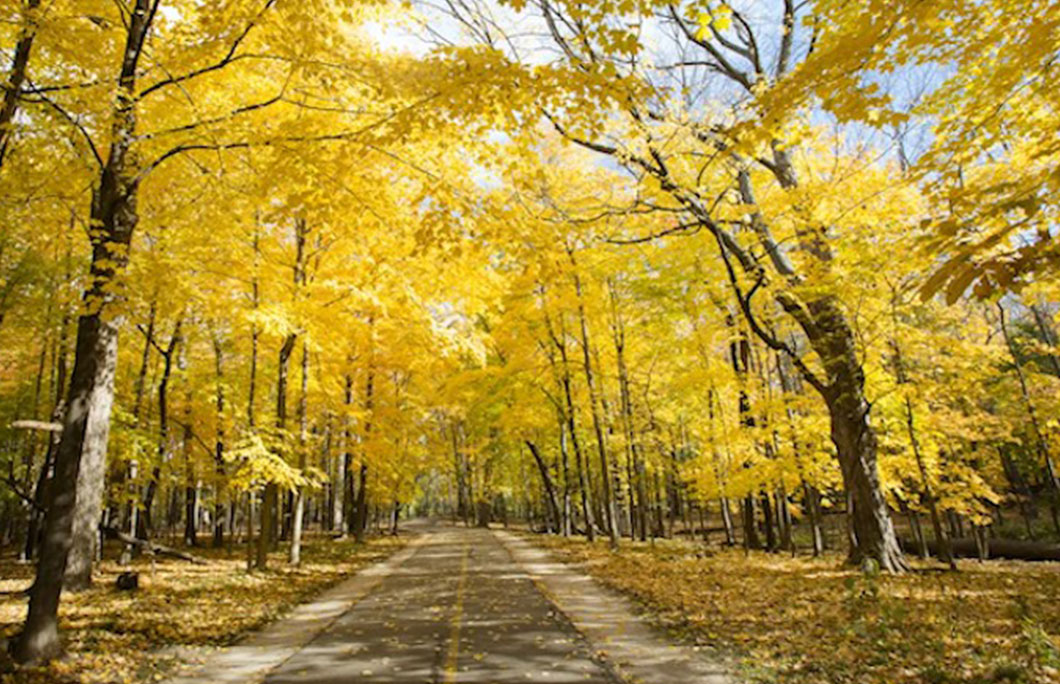 Moments from Chicago's beloved Gompers Park, the North Branch Trail follows the Chicago River. The 22 mile pathway offers hours worth of staggering scenery to the Chicago Botanic Garden at Glencoe. Don't be put off by its length; it's an easy-going and fully-paved trail. Paths cut across woods and lagoons, winding through forests in Nile, Skokie, Morton Grove and Winnetka. Most people opt for the 16-mile trek to the Skokie Lagoons or Morton Grove. Make sure to stop for a pizza at Burt's Place for an energy boost.
Due to its smooth terrain, the path is popular for bike riding so watch your back for speed-seeking cyclists.
---