The 50 Best Pizzas In South America
Nothing beats a perfectly charred pizza, and it's one of the ol' reliable dishes that people seek out when arriving in a new city. So, good news then that the pizzas in South America are incredible.
With the summer holidays finally here and people travelling across the continent, we decided to round up the best of the best when it comes to pizzas in South America. From Argentina to Venezuela, we've got the best of the best.
Think of it as a delicious DIY trail, but with heaps of mozzarella and chewy crusts. Oh, and views of big pizza pies.
Travelling around South America anytime soon? Just bookmark this list and you'll never eat a bad pizza again…
Best Bars In South America 2019, How do these rankings work?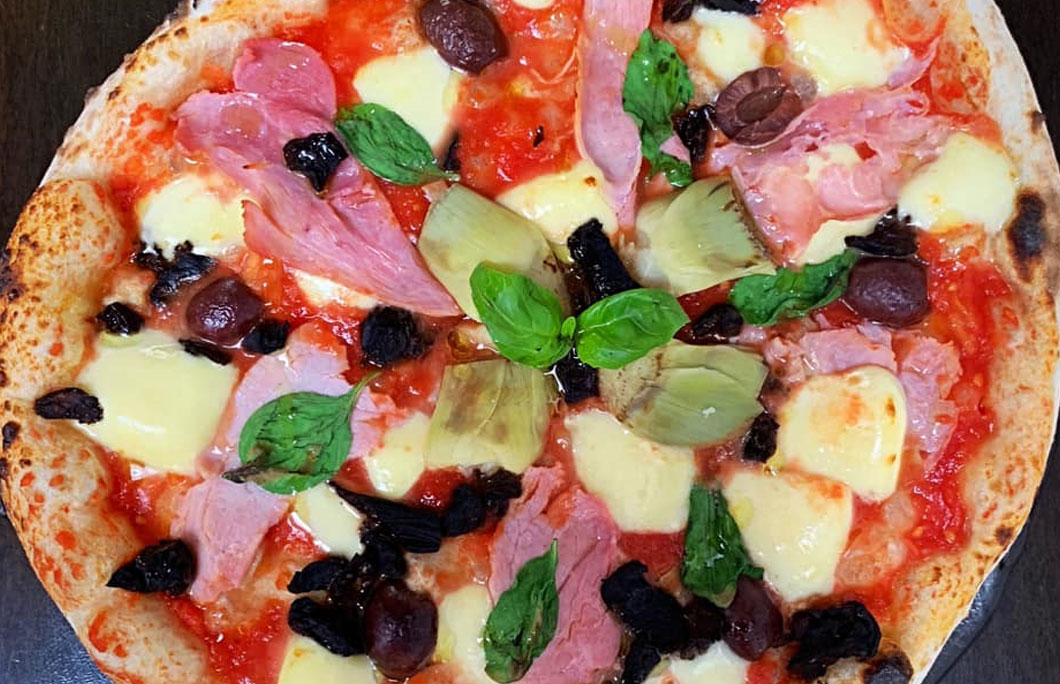 50th. San Paolo Pizzería – Buenos Aires, Argentina
San Paulo Pizzeria is owned by a Neapolitan chef, who is a third-generation baker, so you just know the dough is going to be amazing here. As well as traditional wood-fired pizzas, you can also enjoy a montanara, a traditional Naples street food.
It's pizza, but deep fried and delicious.
---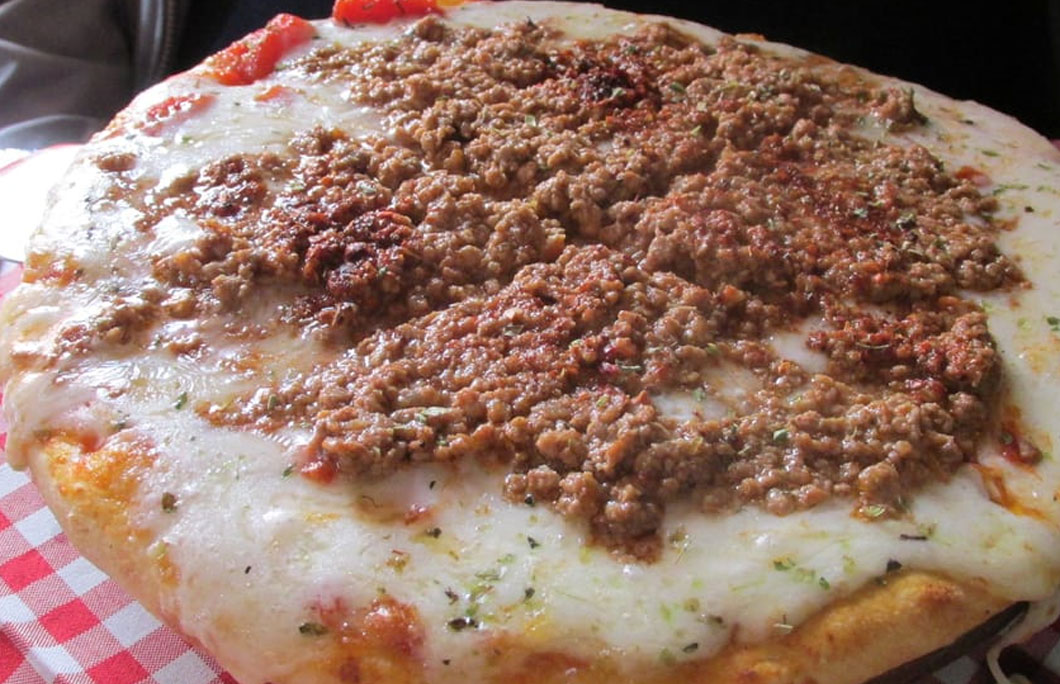 49th. Il Siciliano – Santiago, Chile
This old school Italian restaurant has a lot of delicious dishes, but it's the pizza the steals the show. The have all the classic toppings – mozzarella, prosciutto – but keep an eye out for their special bolognese pizza.
It's the perfect combination of meat, cheese and dough.
---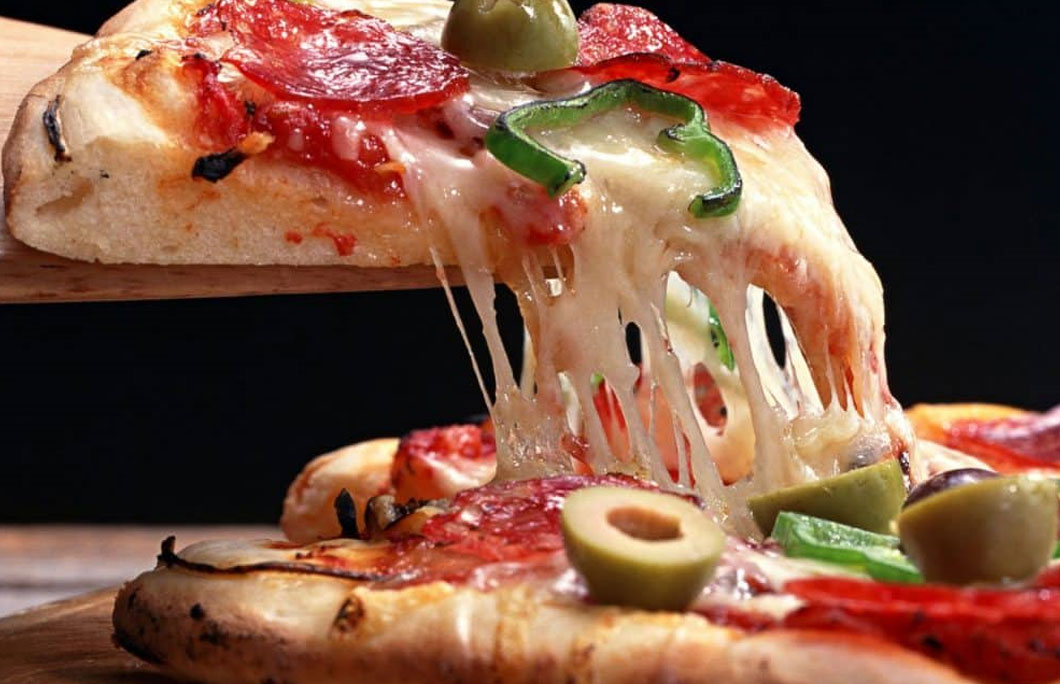 48th. Bingo Pizza – Paramaribo, Suriname
Bingo Pizza brought the "New York Experience" to Suriname for the first time in 1995 and now has several locations across the country. It's wildly popular, and for good reason.
Thick, spongey crusts that are nice and chewy with delicious toppings piled high.
---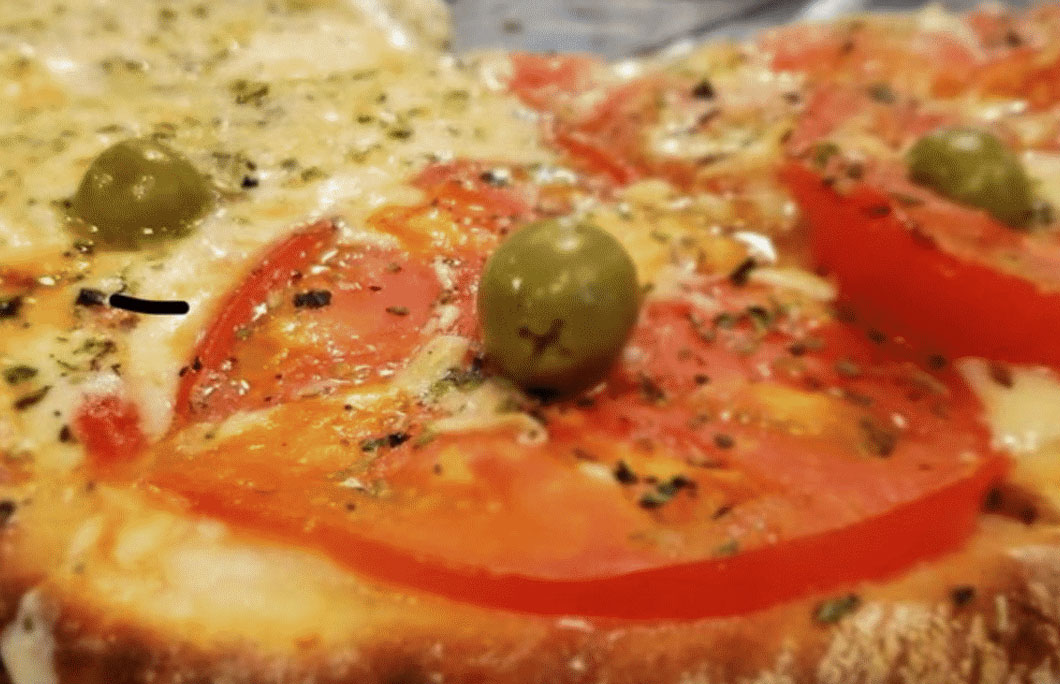 47th. Pin Pun – Buenos Aires, Argentina
Pin Pun is one of the best places to eat "pizza al molde" in the city, which means you'll probably be doing two/three slices at most given the thickness of the base, the richness of the cheese and the density of toppings. You'll want to come with a serious appetite.
---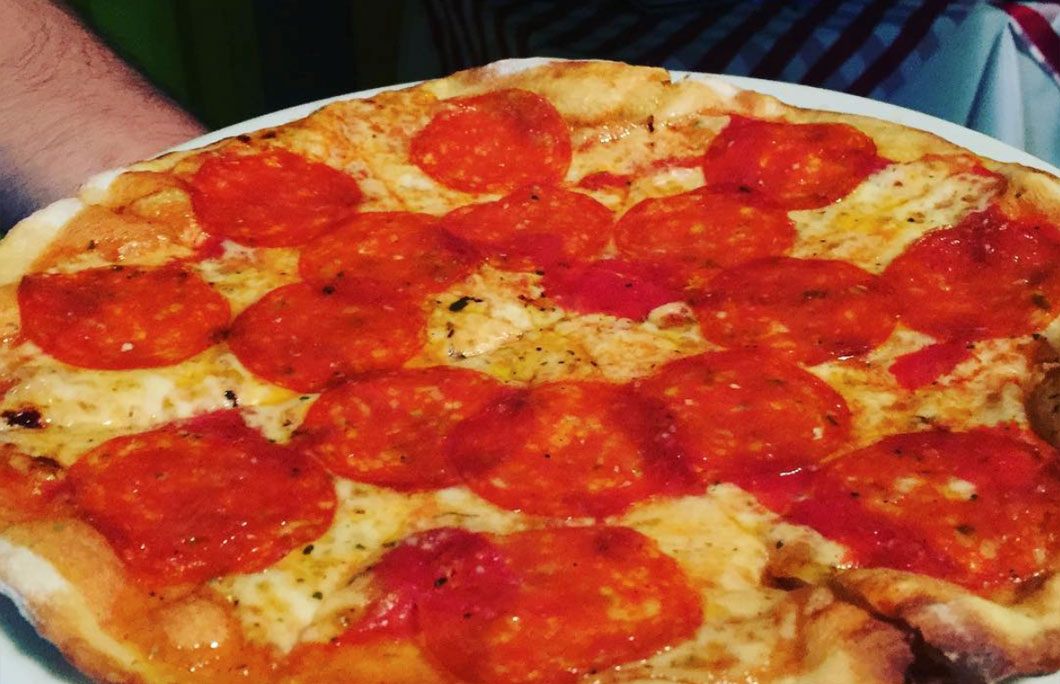 46th. Pizzeria Centro- Medellín, Colombia
Look out for the glowing neon 'Pizzeria' sign above the door and you'll know you have come to the right place. This cosy pizza joint excels in handmade pizza cooked up in a wood-fired oven.
Smell the fresh dough wafting towards your table and go for a classic pepperoni pie. It's a winning combo.
---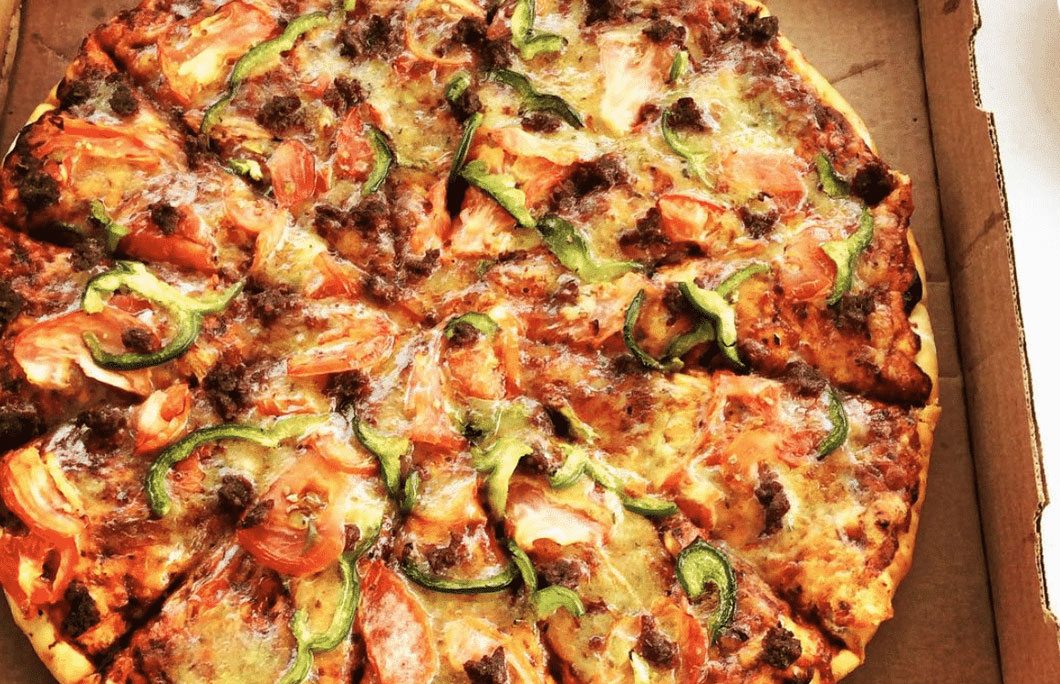 45th. Mario's – Georgetown, Guyana
Mario's is a chain that started off in Trinidad and Tobago and has now spread to other countries. The pizzas are big, topped with generous portions and are the perfect cheat meal.
Their secret to success? Ditching standard Italian mozzarella cheese in favour of cheddar cheese proved to be a big hit and has remained popular to this day.
---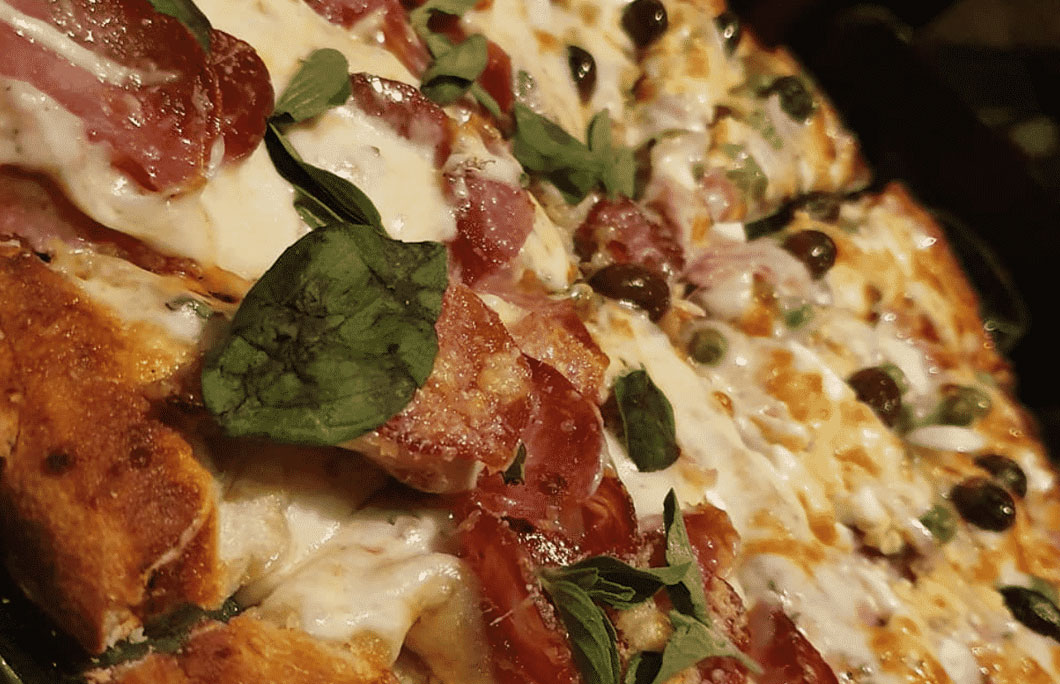 44th. Pizza na Mão – São Paulo, Brazil
This is a bustling neighbourhood restaurant that is a great fun place to hand out and have a few drinks with friends at the start of a night out.
Their pizzas are thicker crust and seriously filling so you'll want to share them and come with a serious appetite. A perfect São Paulo pizza experience.
---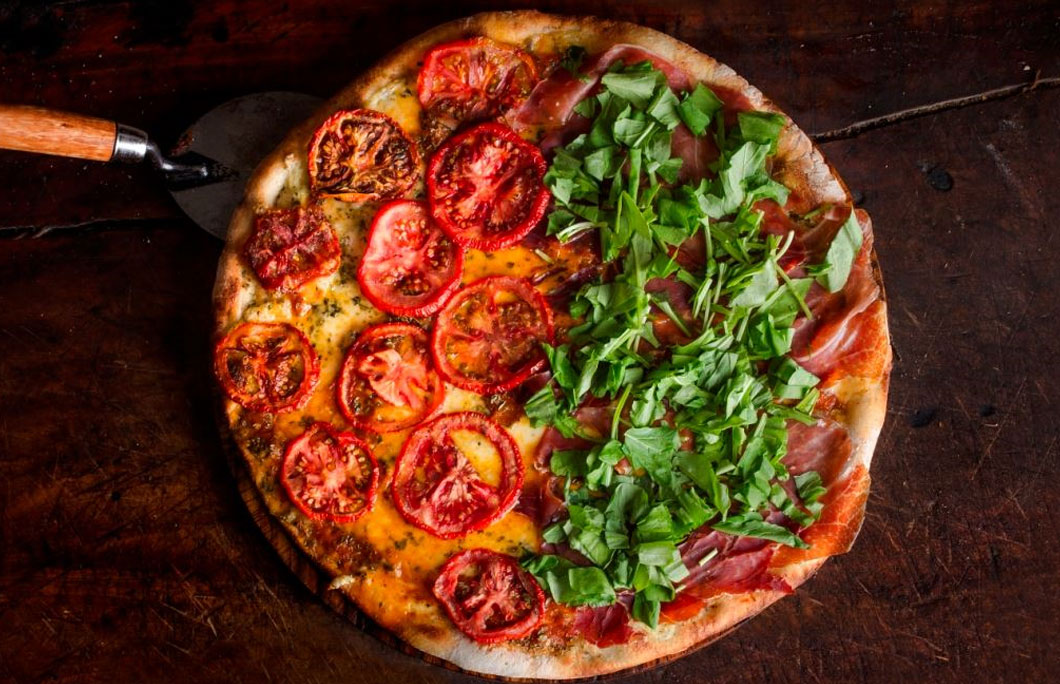 43rd. Pizzeria Marea – Cuenca, Ecuador
Pizzeria Marea has an impressive 21 varieties of pizzas to choose from, all baked in their brilliant wood-burning oven. They've been in business for more than 15 years, thanks to the fact that they bake everything from scratch.
Thin crusts with local ingredients, what's not to love?
---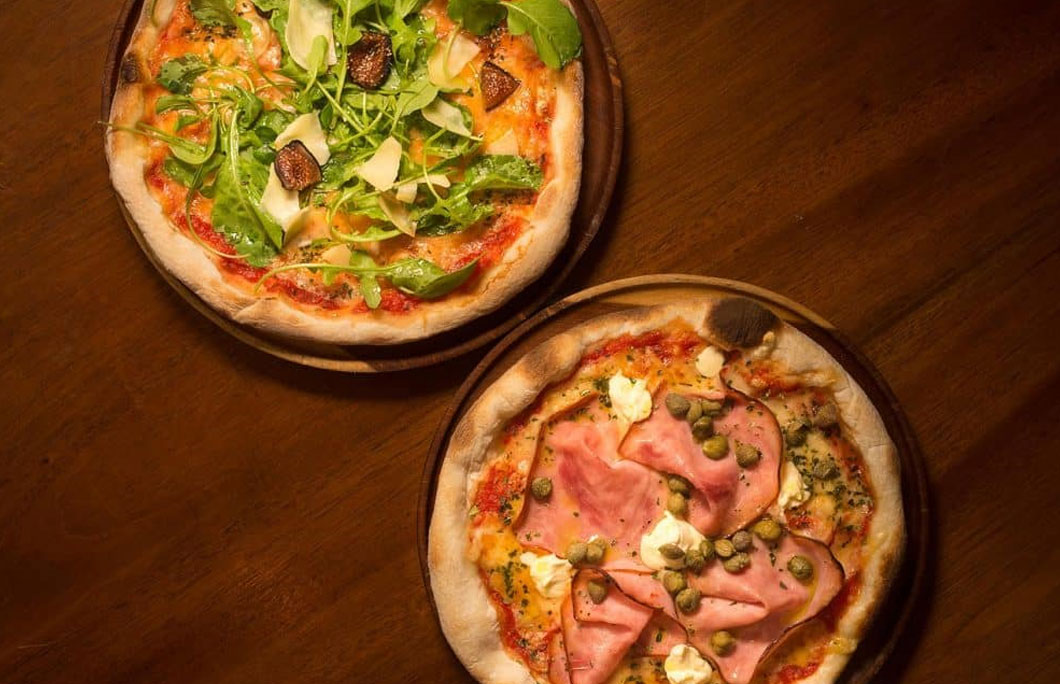 42nd. Efímera – La Paz, Bolivia
This is a lovely, cosy restaurant that's the perfect place to settle in for the evening with a bottle of red wine and one of their incredible pizzas.
Fluffy crusts have just the right amount of crispness, and if you're lucky there will be live music from local performers.
---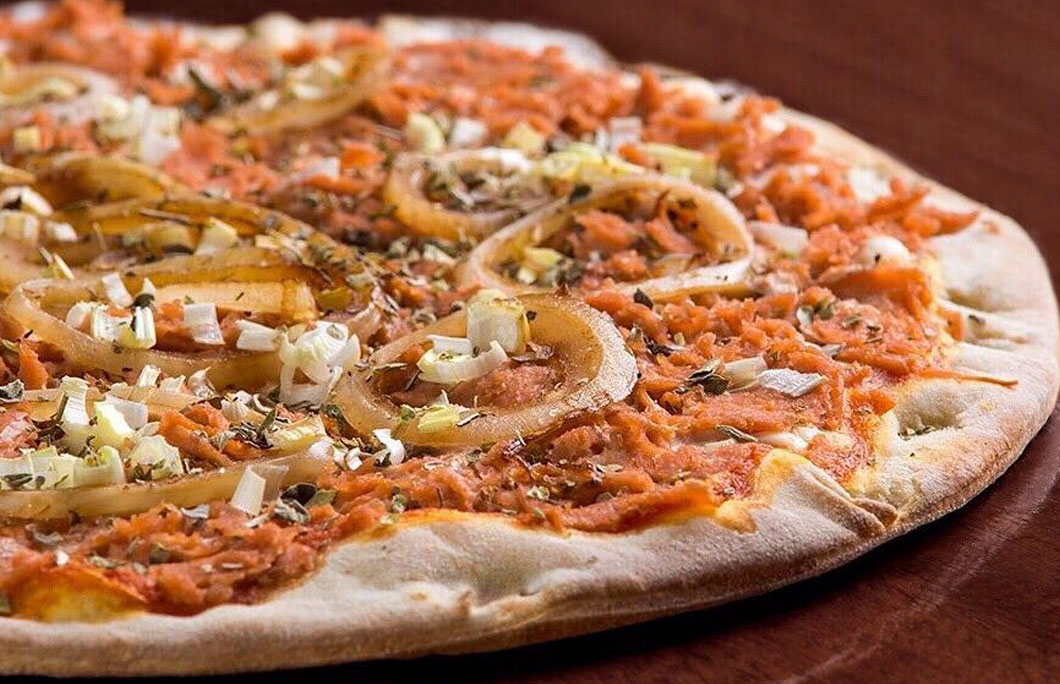 41st. O Forno Rio – Rio de Janeiro – Brazil
Forno Rio was the first pizzeria in Rio de Janeiro to work with a wood oven, and have been cooking up their great pies for over 20 years.
There's a huge choice of over 65 pizzas on the menu, including vegan options with soy curd and tempting chocolate and sweet pizzas for dessert.
---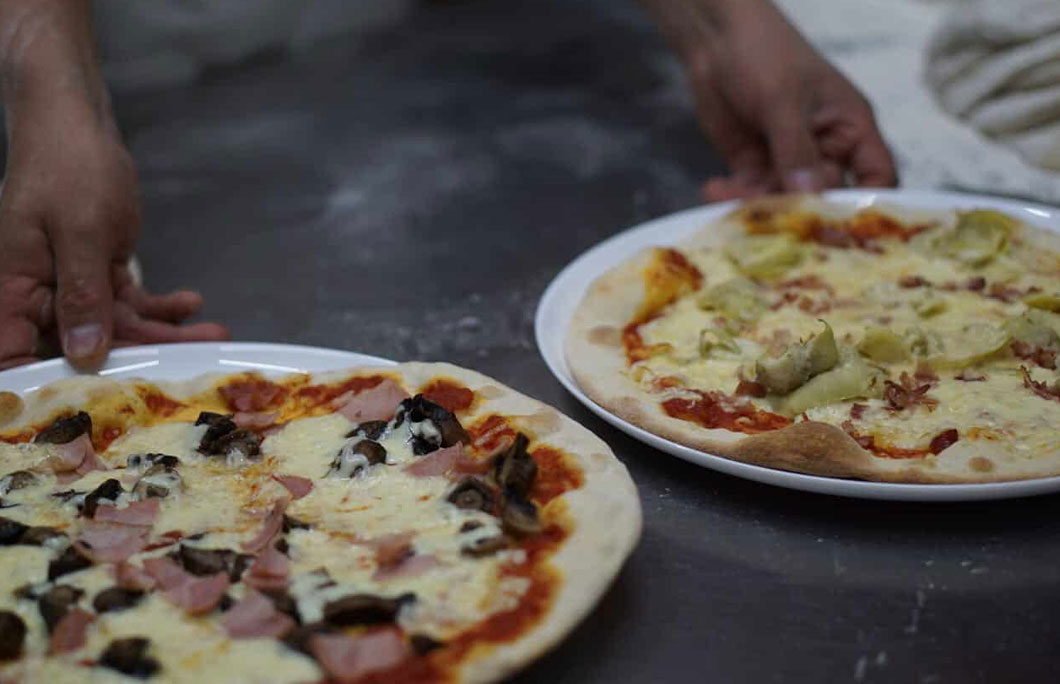 40th. Ciudadano – Santiago, Chile
This modern restaurant merges Italian flavours with its own special twist for a menu that changes constantly. One thing that's always delicious though, is their pizza. Fresh, simple and ready to eat in minutes.
Grab a seat on the terrace for the ultimate summer evening in Santiago.
---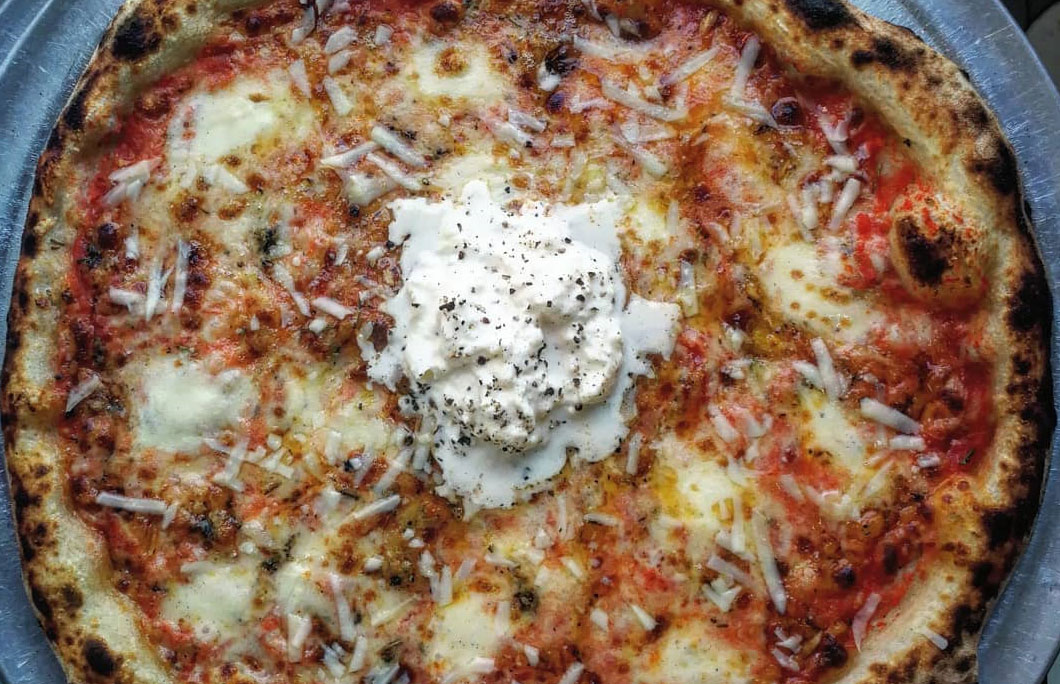 39th. D'Alessandro Pizzeria – Asunción, Paraguay
The pizzas here are authentically Italian, with leopard spots on the crust from the wood oven and toppings such as fresh ricotta and creamy mozzarella.
The key to making their pizza so goddam good? Quality flour, pure water, extra virgin olive oil, firewood and a lot of patience.
---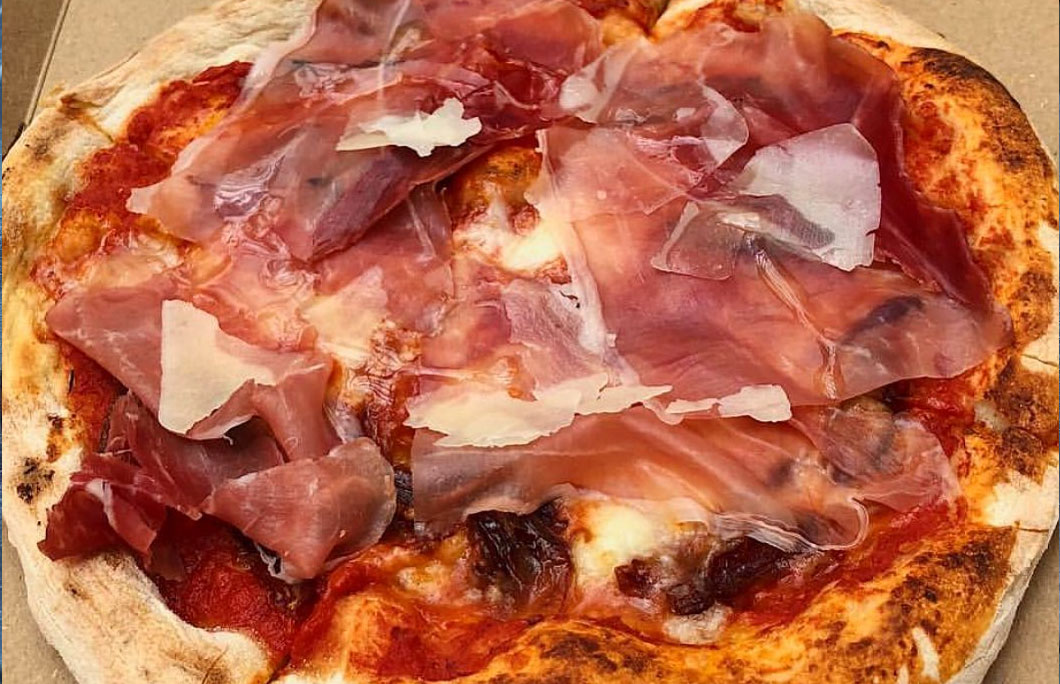 38th. La Diva – Bogota, Bolivia
High ceilings, raised floors, hanging bottles and vines that fall from the cans of San Marzano tomatoes add to the vibe of this pretty restaurant.
La Dive serves Neapolitan-style pizzas, with gourmet ingredients. Think: grilled octopus, caramelised onions and burrata.
---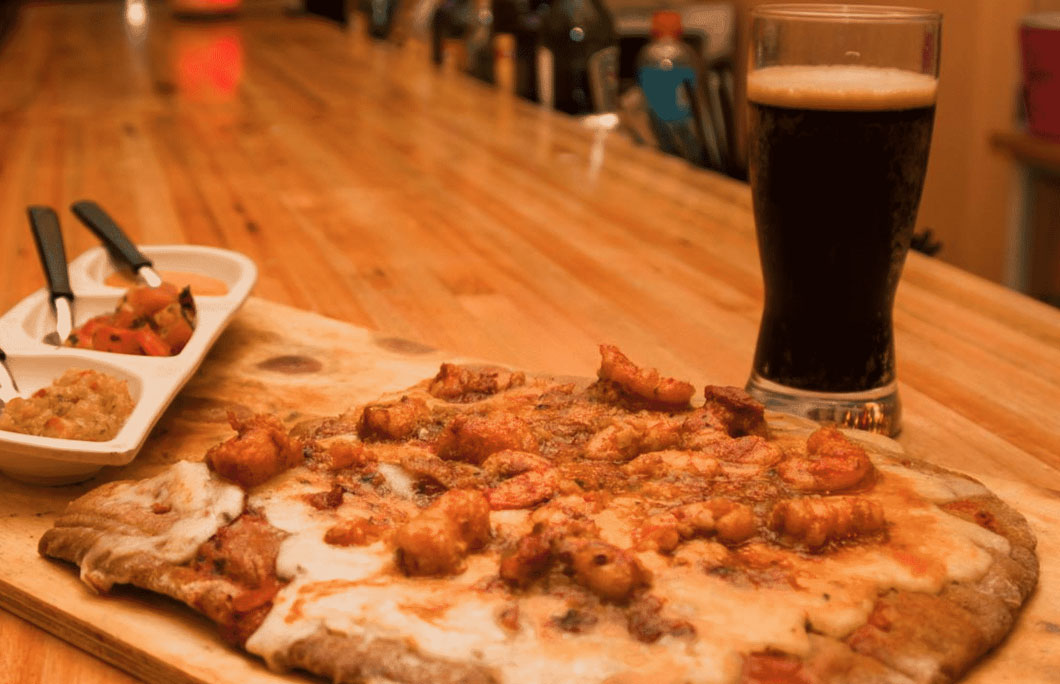 37th. La Más Querida – Buenos Aires, Argentina
The Argentinians love nothing more than really good BBQ so this is the spot to come if you want it combined with great pizza. Throw in some seriously quality local beers and this is a once in a lifetime foodie experience.
---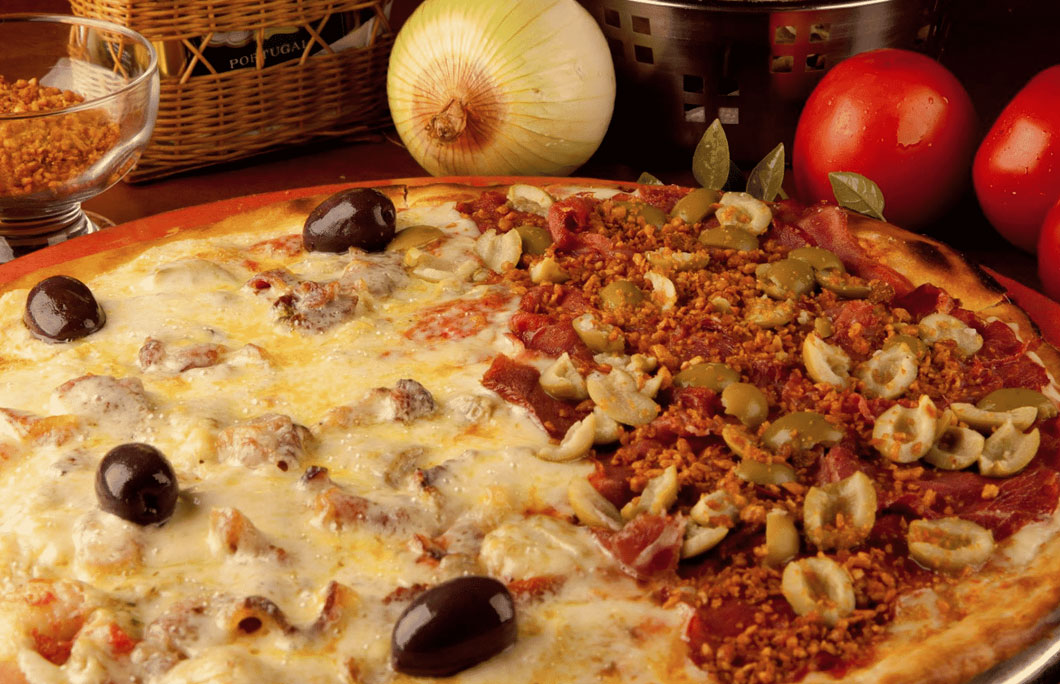 36th. Pizzaria Paulino – São Paulo, Brazil
The restaurant has been open for close to 80 years as a business and their customers are still as passionate and loyal as ever.
They also do great cocktails, pastas and other Italian classics but stick to the pizza. They absolutely nail it every single time.
---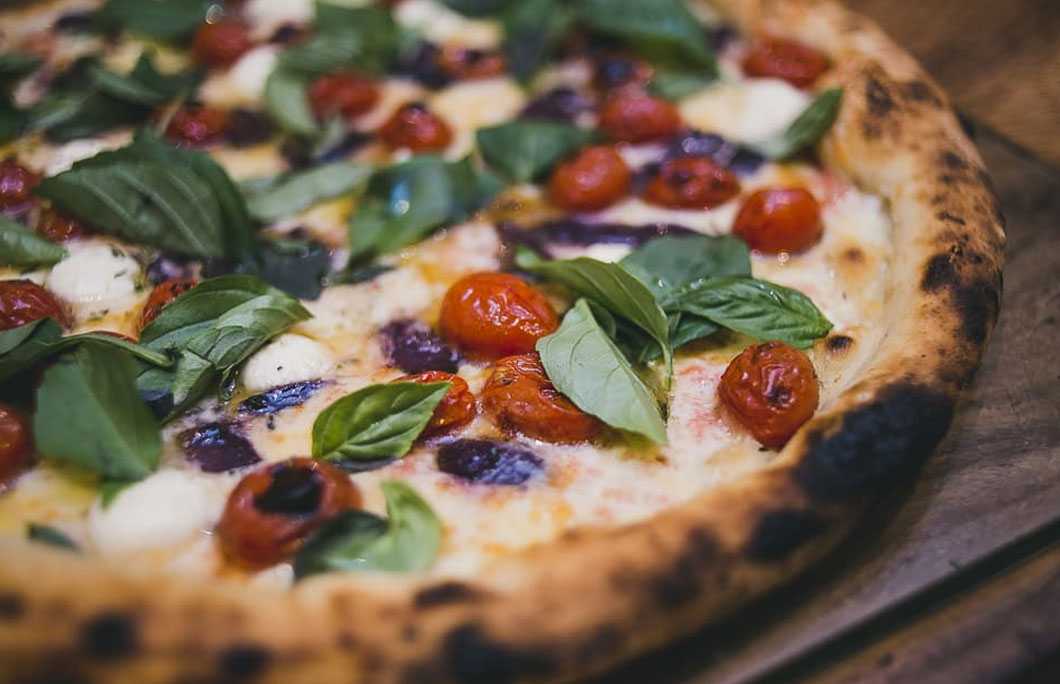 35th. Mamma Jamma – Rio de Janeiro, Brazil
Mamma Jamma started off in the neighborhood of Jardim Botânico in 2009 and soon grew to having a grand total of seven locations across Rio.
They use tasty and colourful ingredients for their pizzas, aiming to serve only the best. One bite and you'll know they're succeeding.
---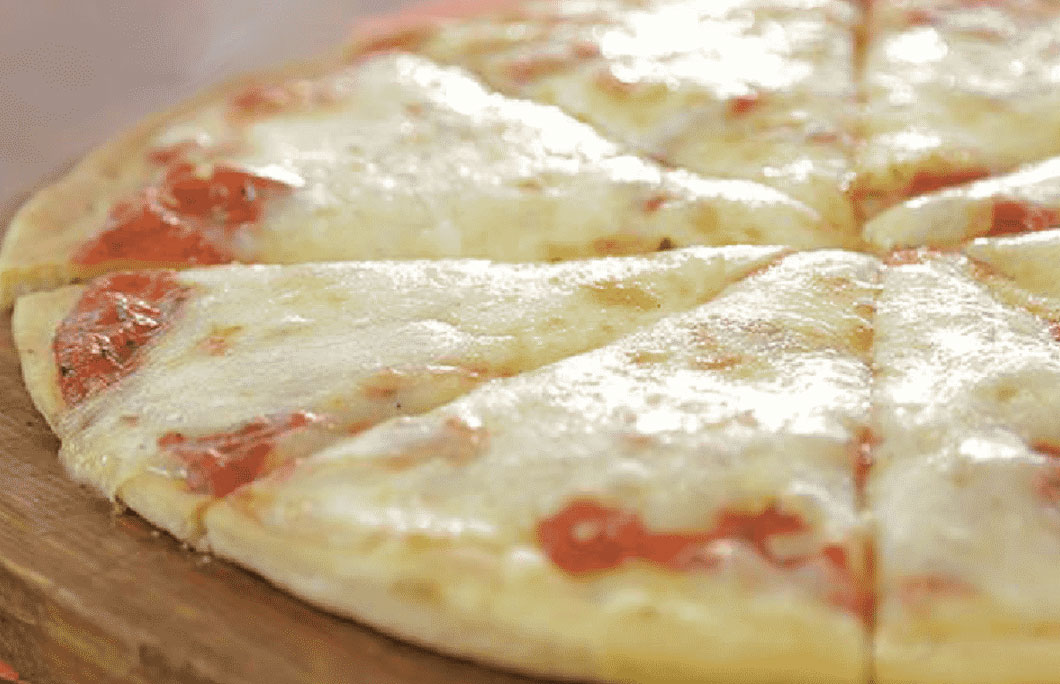 34th. Trouville Pizza – Montevideo, Uruguay
Trouville Pizza is a foolproof place to come for a quick, satisfying and delicious meal in Montevideo – it ticks all the boxes.
The American pizza with mozzarella, fried potatoes and a fried egg is especially good, as is the super-cheesy plain mozzarella pie.
---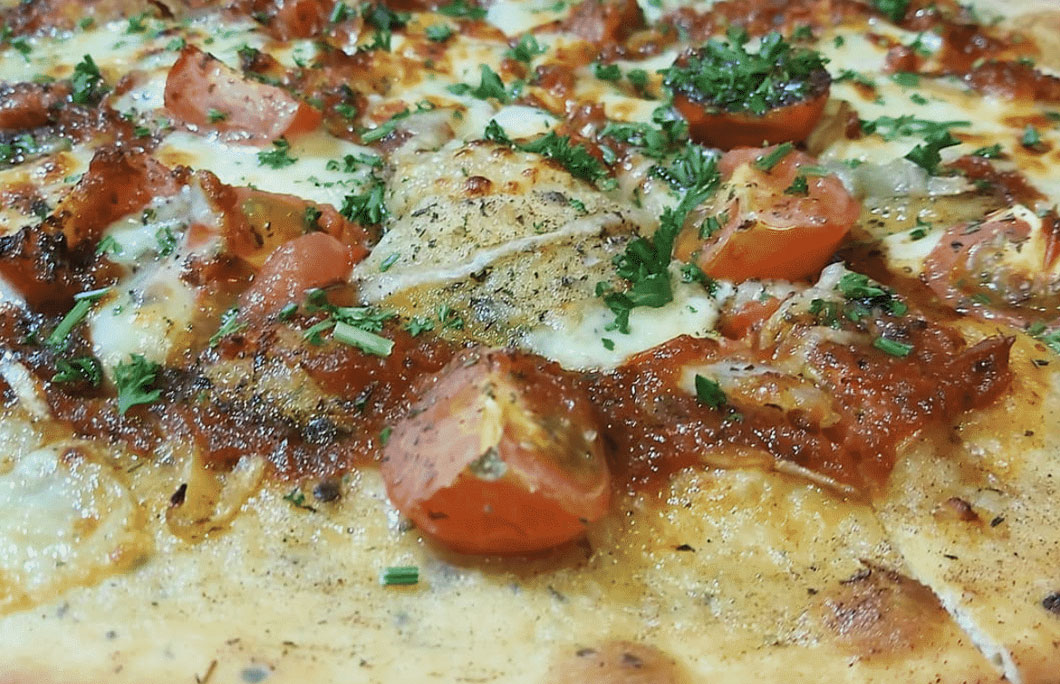 33rd. Peluso's Pizzería – Carabobo, Venezuela
Peluso's started off small and has since moved to bigger and better premises thanks to its loyal local fanbase who just can't get enough of these pizzas.
We don't blame them, they're so good. Superb prices and even better quality.
---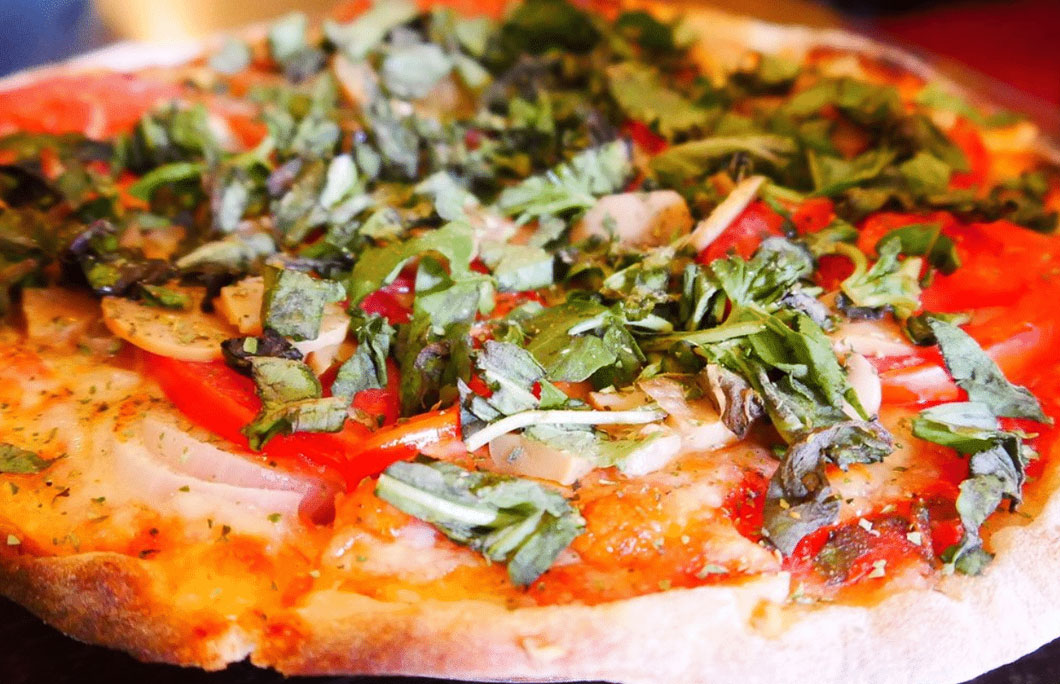 32nd. Mozzarella Pizza – La Paz, Bolivia
This pizza place has a great range of pies, including plenty of vegetarian options. The pizzas are simple with a focus on classic toppings and a thin and crispy crust.
P.S. Be sure to look at the size chart because these pizzas are seriously big.
---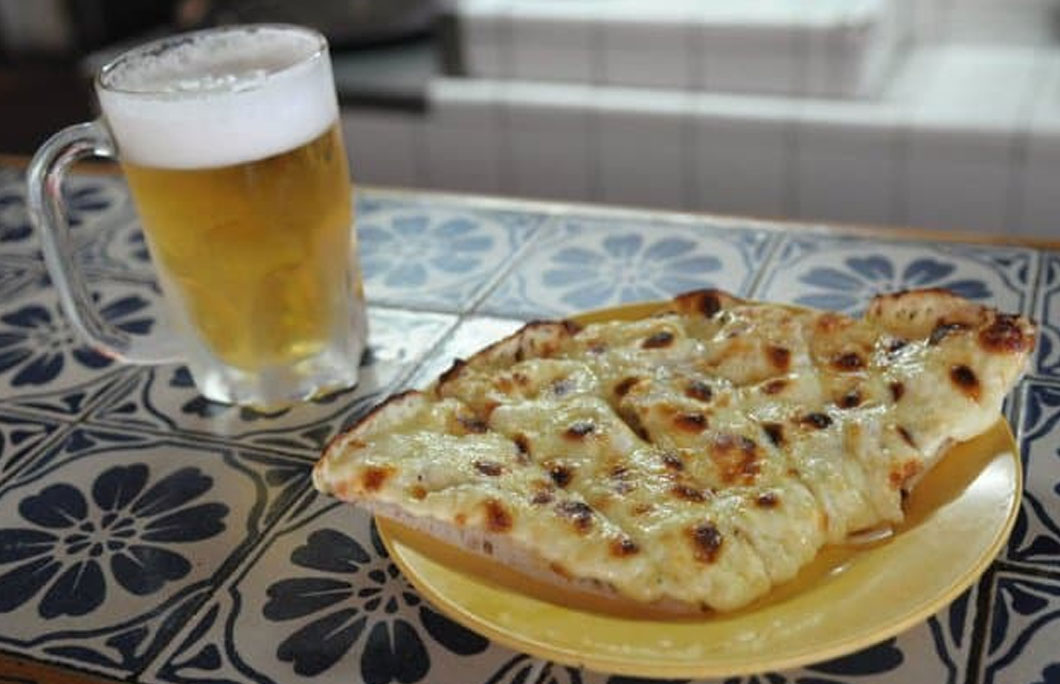 31st. Bar Tasende – Montevideo, Uruguay
This classic pizza bar has been a Montevideo institution since 1931, famous for its trademark muzzarella al tacho (simple but tasty pizza slices piled high with melted mozzarella).
Grab a local beer to wash it down with and you'll be in pizza heaven.
---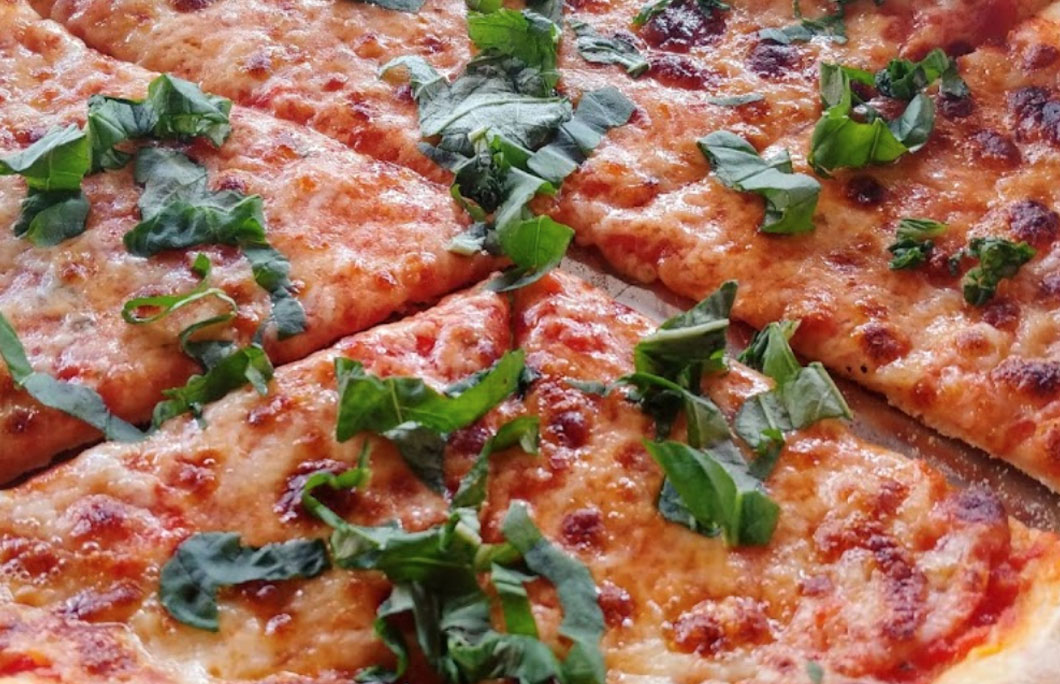 30th. Opera Pizza – Medellín, Colombia
Opera Pizza is an Italian-owned pizzeria that specialises in brick oven, thin crust pizzas. Everything is fresh as can be and there's lots of toppings to choose from.
Want a real feast? Order the Especial: Serrano ham, smoked bacon, mushrooms, blue cheese, parmesan cheese, olives and endive.
---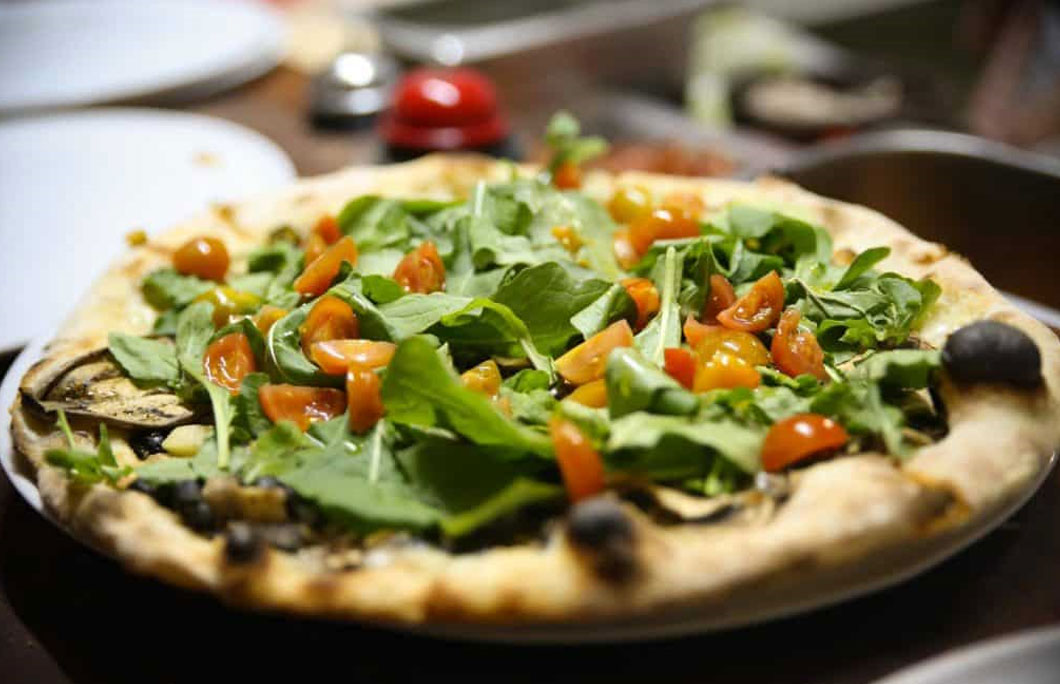 29th. La Finestra – Santiago, Chile
One of Santiago's most authentic Italian restaurants, La Finestra hits the spot time and time again when all you want is a satisfying pizza.
There's a beautiful terrace where you can eat, and they also host regular Italian lessons. La dolce vita, right?
---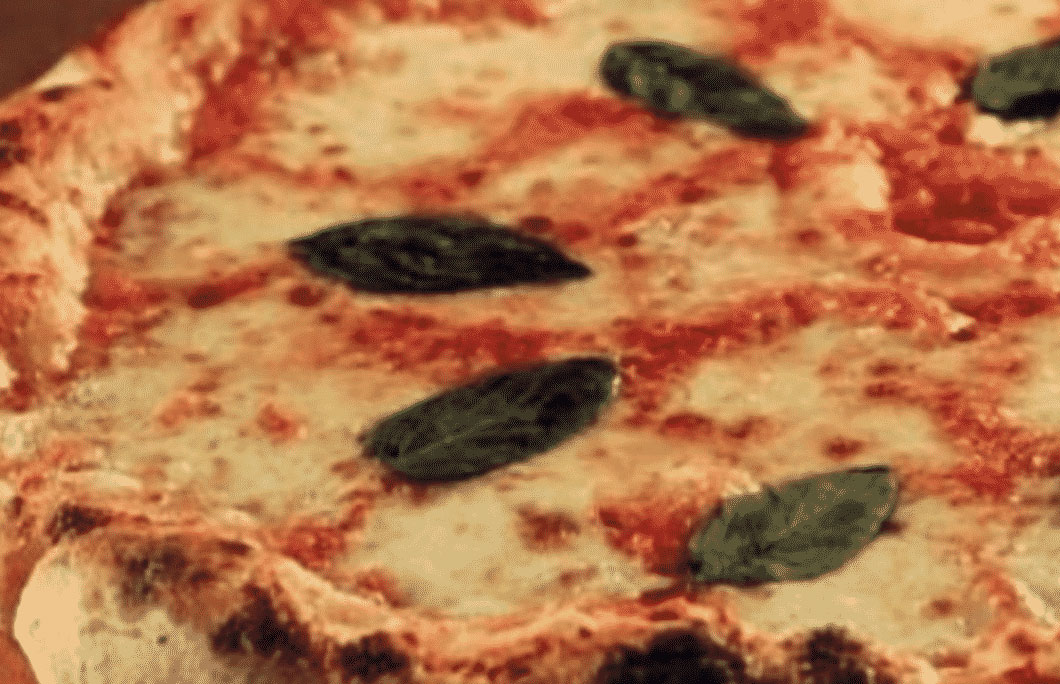 28th. Margherita Pizzeria – São Paulo, Brazil
A wonderfully vibrant and exciting restaurant that is always buzzing in terms of atmosphere. You'll smell the pizzas coming out of the wood-fired oven the second you walk in the door.
Perfect crusts, molten cheese piping hot in the middle and tasty toppings make this an experience not to miss.
---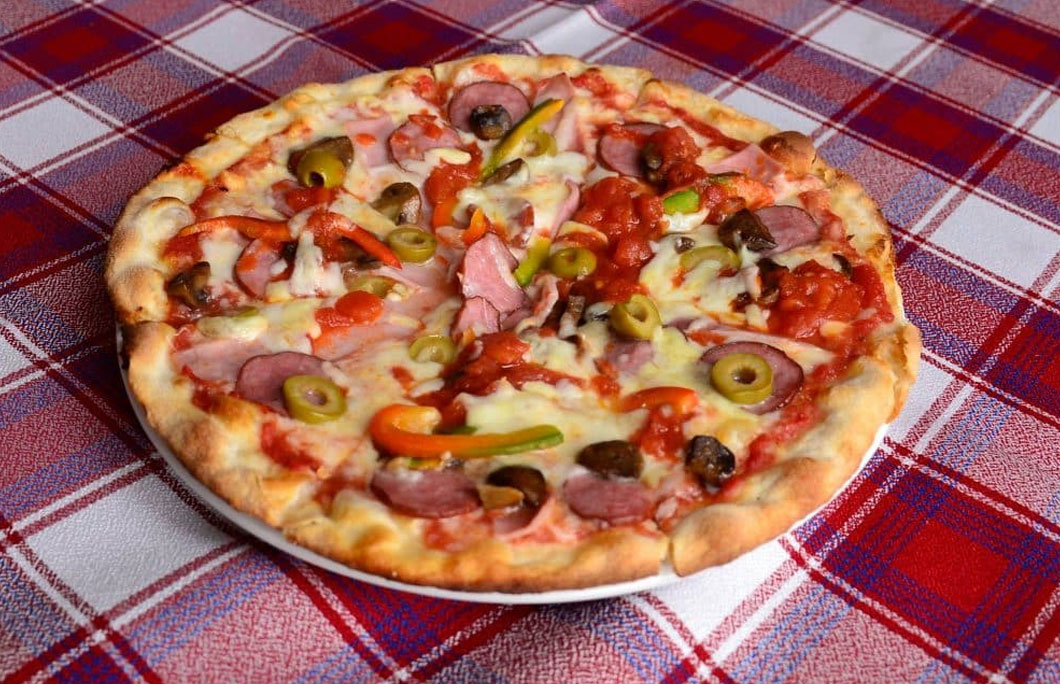 27th. Trattoria Pizzeria El Italiano – Lima, Peru
This traditional restaurant has all the Italian favourites – grilled fish, homemade pasta, tiramisu – but it's their doughy and crunchy pizzas that stand out the most.
It's super cosy inside with a lovely atmosphere and it's BYOB with no cover charge. Perfection on a plate.
---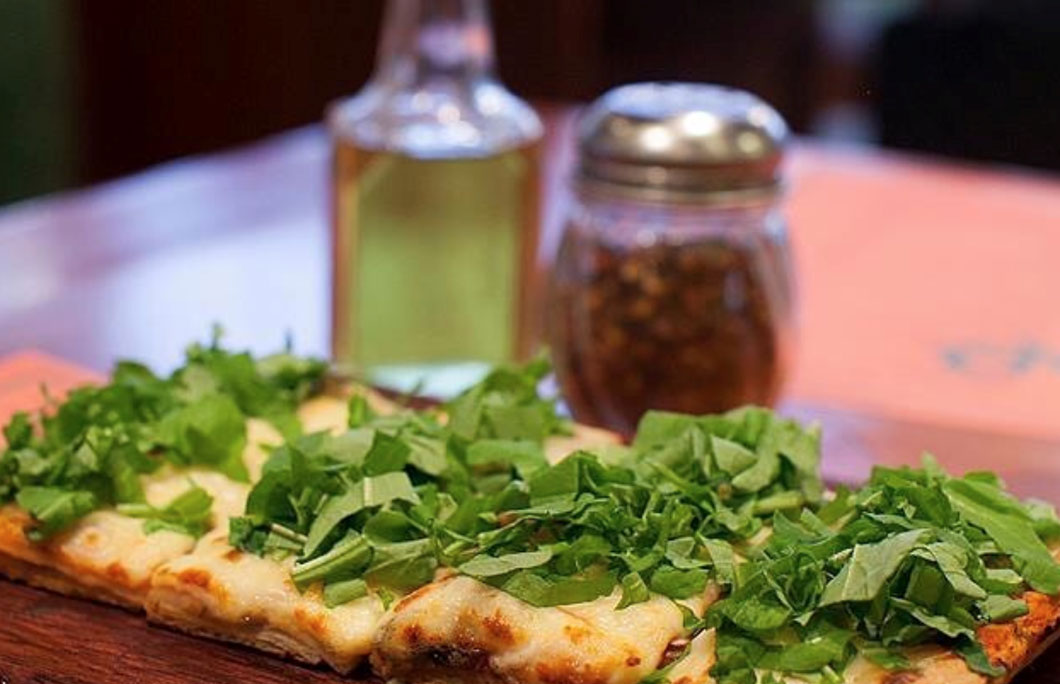 26th. Romolo e Remo – Quito, Ecuador
Romolo e Remo is a lovely family restaurant that sells pizza by the slice – the only hard thing is picking what toppings to have. Our fave? Gorgonzola, suckling pig, semi-ripe cheese and mozzarella.
There's a real community vibe here and knowing that the ingredients are organic makes the pizza taste even better.
---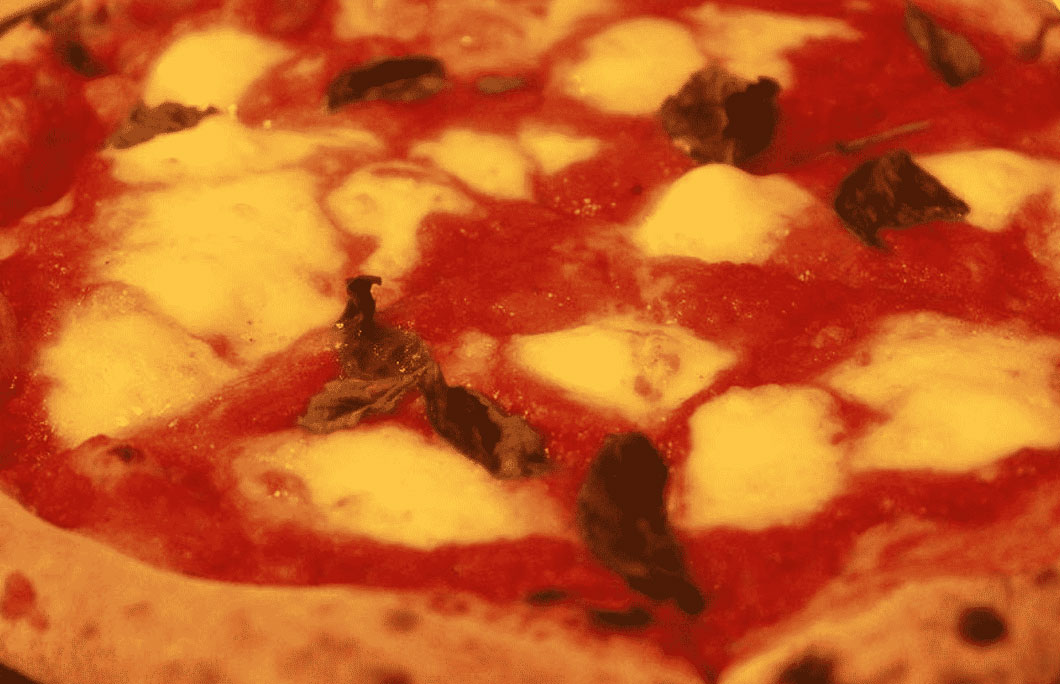 25th. De Rosa Pizzeria – Buenos Aires, Argentina
A wonderfully rich and fulfilling Italian menu where you'll find some of the best pasta in town, as well as juicy porchetta. The pizza really is the star of the show though, and is what will keep you coming back over and over again.
---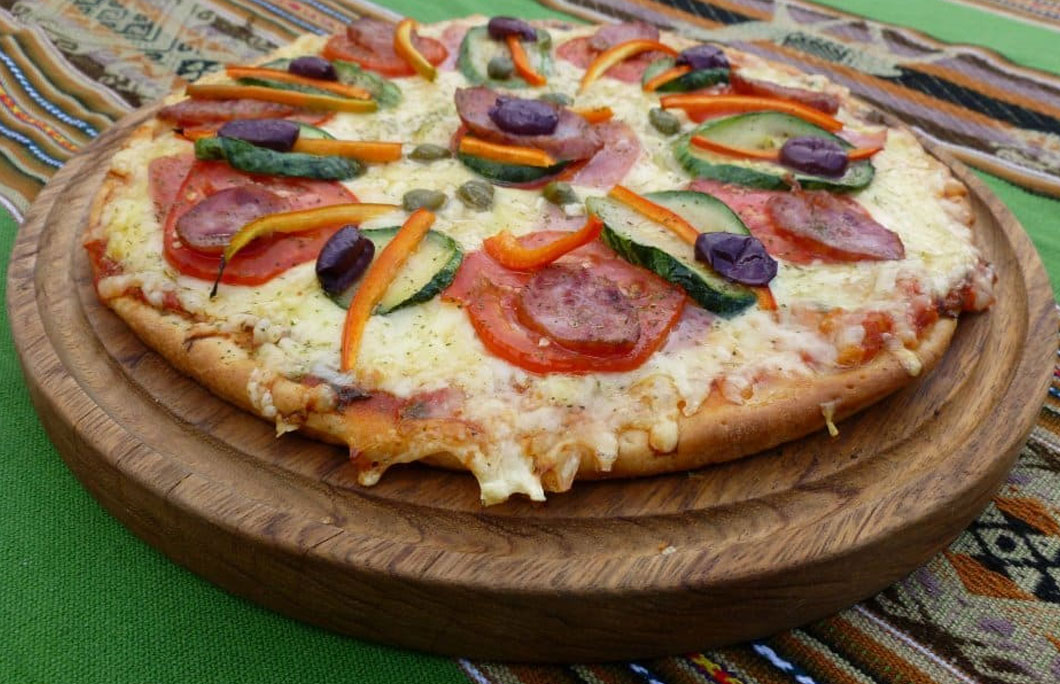 24th. Flor de Leche – La Paz, Bolivia
Flor de Leche is unique in that it's first and foremost a micro-producer that makes amazing local cheese, yoghurt and dairy. They also have a restaurant on site that makes use of all the incredible cheese on their homemade pizza.
Chalet Flor de Leche is open on Saturdays and Sundays from 12.30-4.30pm and take note that's it cash only.
---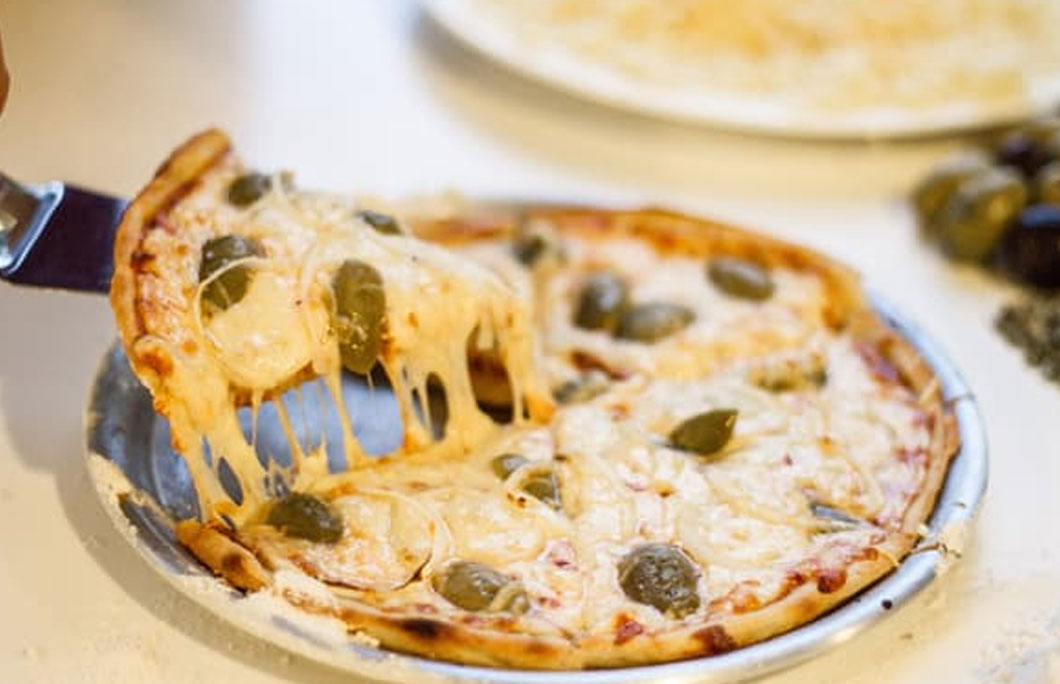 23rd. Cozzolisi – La Paz, Bolivia
If you love your pizza absolutely loaded with cheese, then Cozzolisi is your idea of a dream pizzeria. The crust is neither too thick or too think – it's perfect.
The pies are piled high with melted cheese and lots of other toppings. If you want a serious challenge, order the stuffed cheeseburger pizza.
---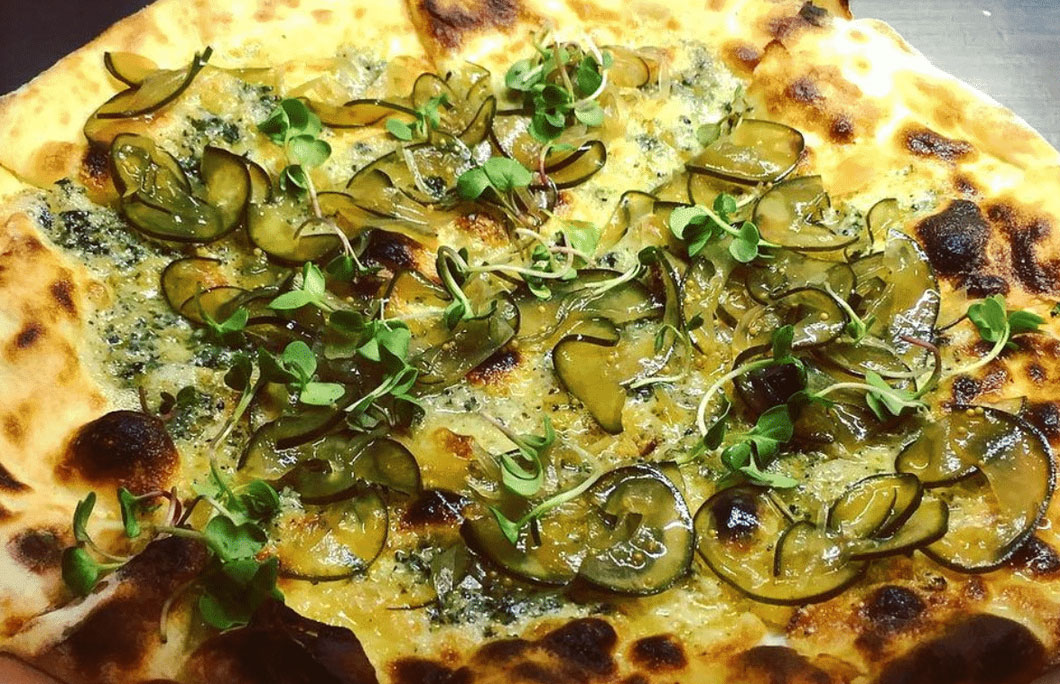 22nd. Cafe Zorba – Medellín, Colombia
Cafe Zorba makes sure to use only super premium ingredients, making all the dough with Himalayan salt and extra virgin olive oil. The result? Pizzas that are light as air and full of flavour.
It's no wonder that it's considered one of the best places for pizza in South America.
---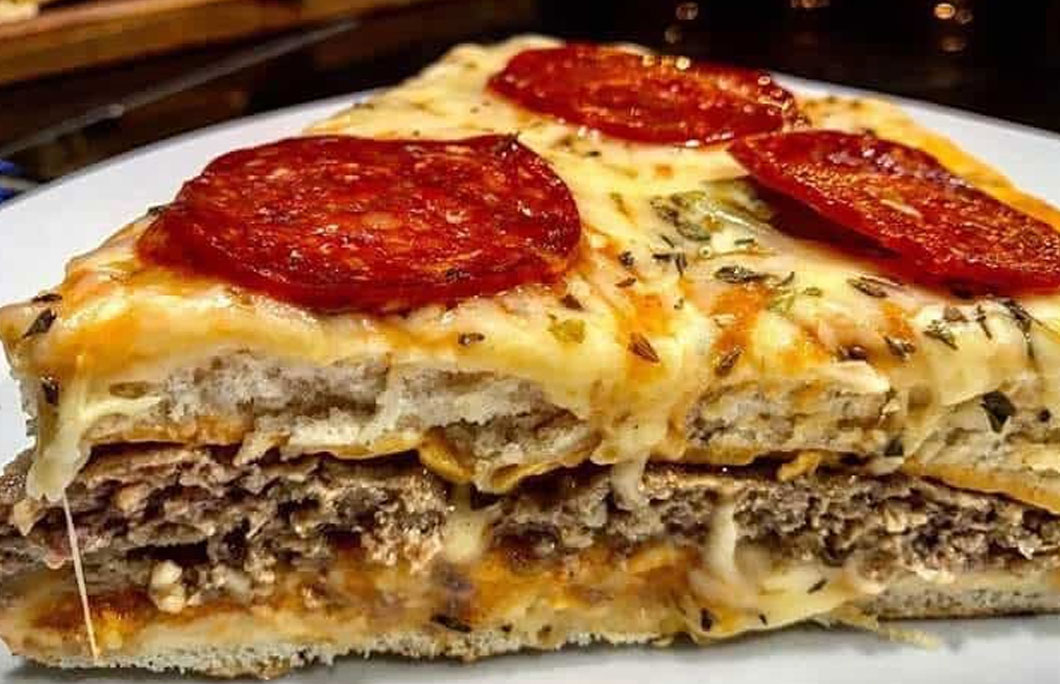 21st. Pizzeria el Nono – Asunción, Paraguay
Pizzeria el Nono is the ideal place for when you want a huge feast and only the most extreme carb dishes will do. The perfect example of what to order? The incredible cheeseburger pizza which is layers of dough, cheese and meat.
It's big but oh-so beautiful.
---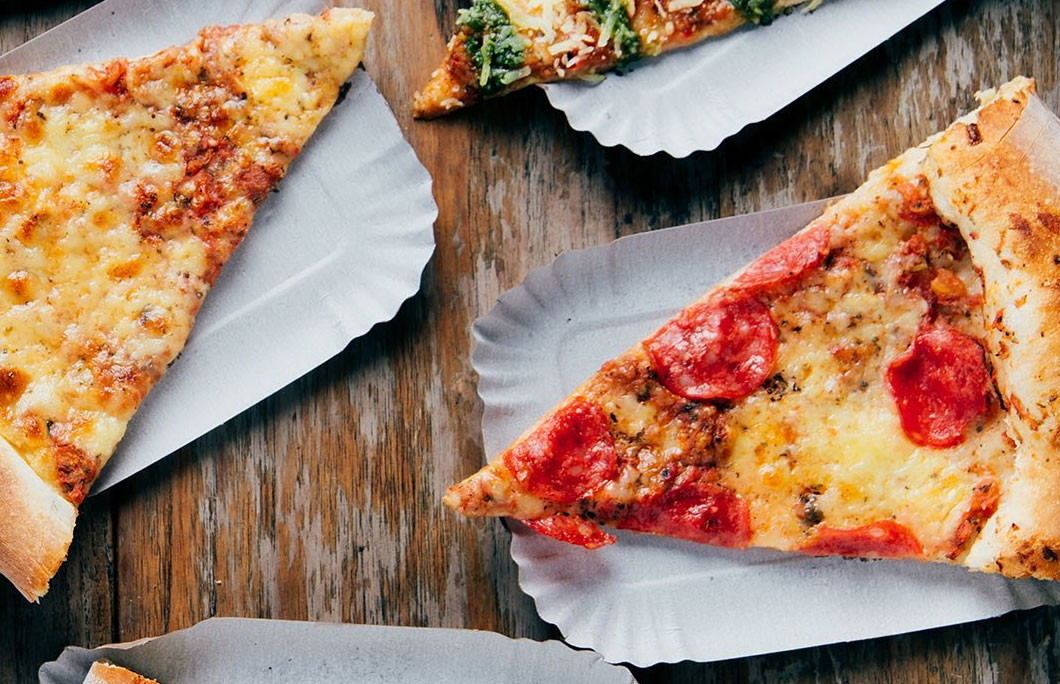 20th. Pizza Caracas – Caracas, Venezuela
One of the trendiest pizza joints in Caracas, this spot sells pizza both by the slice and whole pie. Options include a tasty goat cheese topping or an indulgent four cheese pizza.
Bonus: they deliver all across the city, so you don't have to move a muscle to get one of these bad boys.
---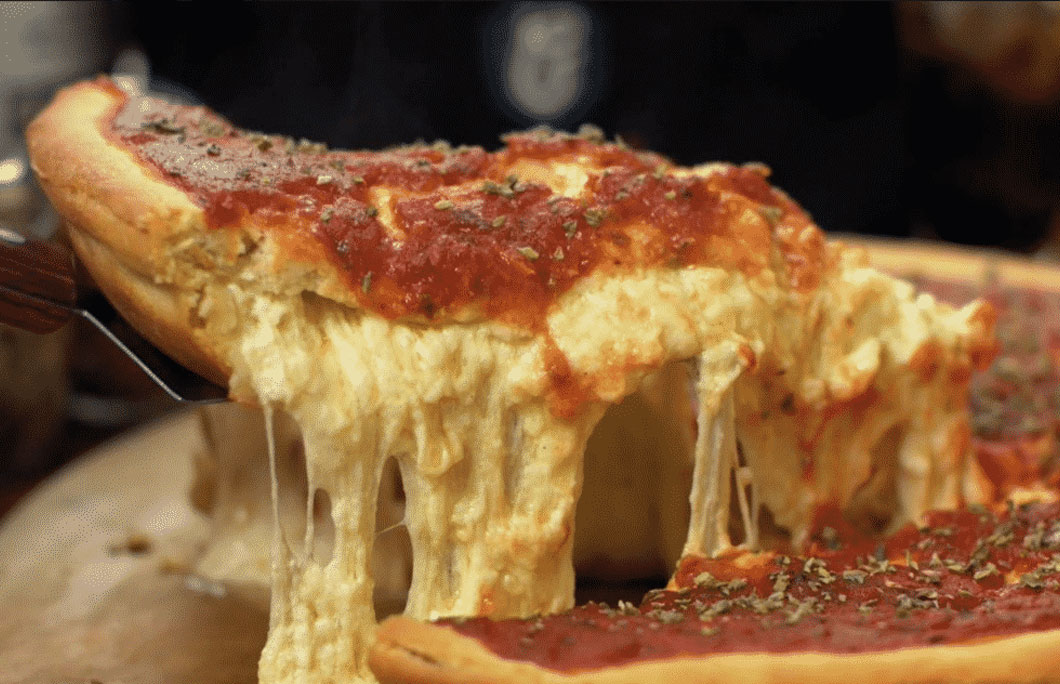 19th. Georgina's – Quito, Ecuador
It's pretty rare that you will find a true Deep Dish Chicago-style pizza in South America, so kudos to Georgina's for bringing this amazing pizza style to Quito. Choose which size you want (keep in mind it's super filling!) and dig into this huge pie.
The fresh mozzarella makes it extra cheesy and the tomato sauce is spot on. Who needs Chicago?
---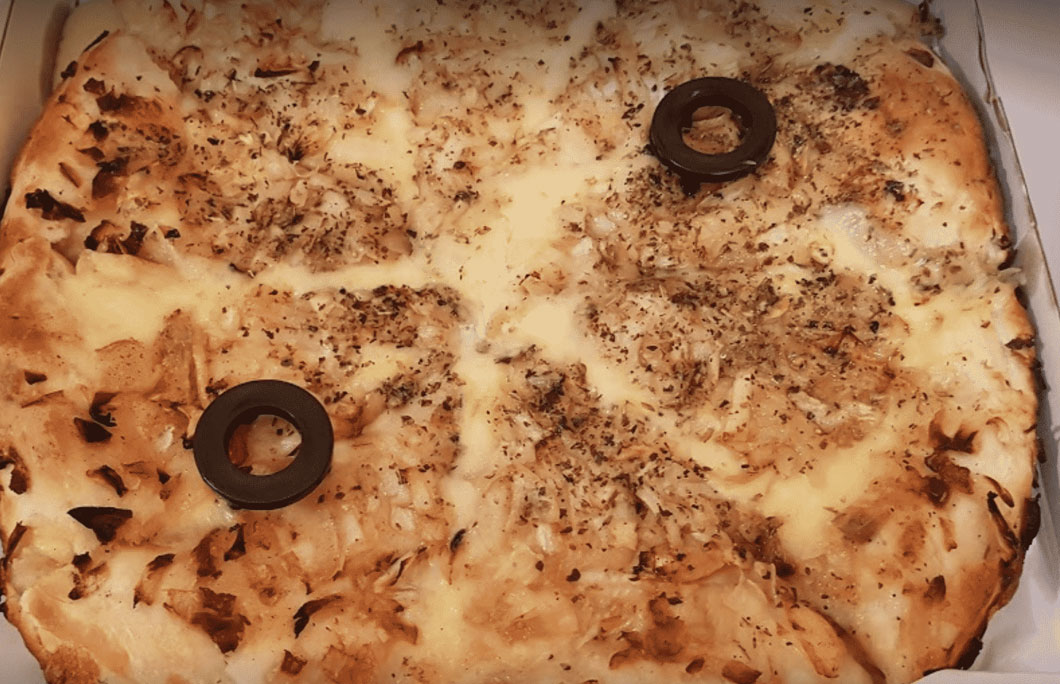 18th. La Mezzetta – Buenos Aires, Argentina
Their unique "thick" slices of pizza are closer to a Chicago style pizza than an Italian pizza and utterly delicious. Their white 'Fugazetta' pizza is a thing of beauty and people come from far and wide to get their pizzas for takeaway.
---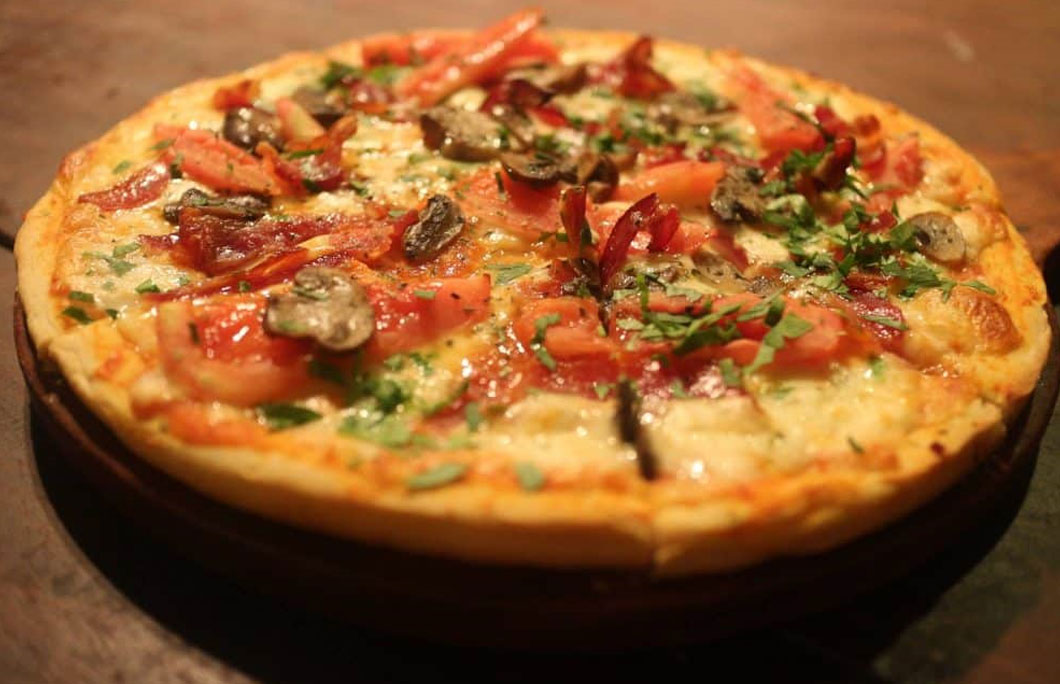 17th. Mamma Lola – Lima, Peru
Mamma Lola is in a lovely location right next to Kennedy Park, so you can stroll off all your carbs after lunch. It's been a family-owned Italian restaurant since 2000 and shows no sign of slowing down.
Homemade recipes include an unusual pineapple, peach and ham pizza as well as a traditional margherita.
---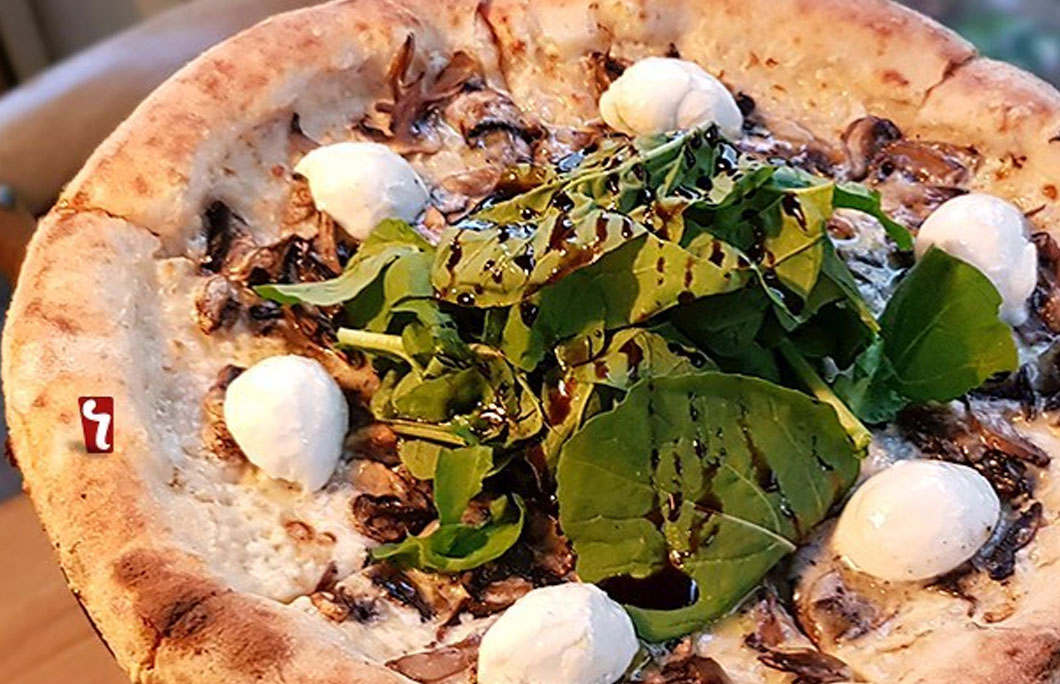 16th. Portarossa – Nueva Esparta, Venezuela
The pizzas here are similar to what you would find in some of the best pizzerias in Italy, with springy crusts that are perfect for mopping up olive oil and gourmet toppings.
Portarossa has some amazing toppings that are hard to find elsewhere, such as a rich truffle oil that adds an irresistible flavour to the pizza.
---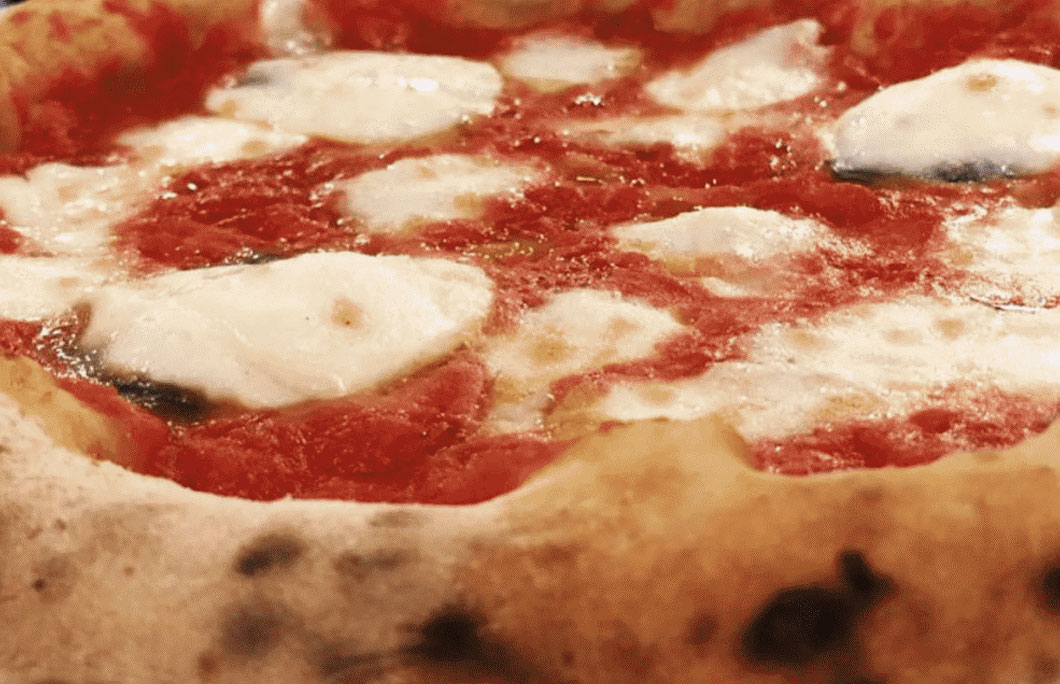 15th. 1900 Pizzeria – São Paulo, Brazil
This is a proper high-end Italian restaurant that does great pasta and meat dishes but you come here for one reason and that is for the pizza.
The pizzas are classic in style and rely on seriously artisanal raw produce ,which is handled by seriously talented chefs. Keep it simple with the toppings, as overdoing it will only complicate the brilliant core product.
---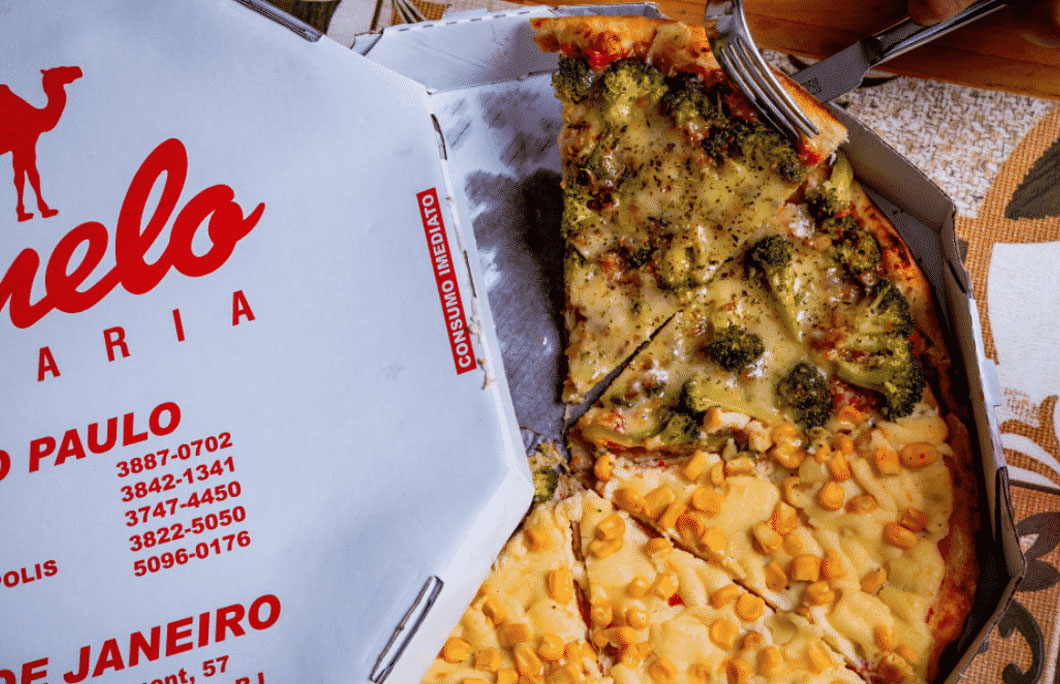 14th. Pizzaria Camelo- São Paulo, Brazil
They've been in business since 1957 so you just know that they have a good idea of what makes a great pizza.
Huge pies are loaded with toppings that are as good to have delivered as they are eating in the restaurant. Have a sweet tooth? Make sure to keep some room for their Nutella and strawberry pizza. A serious treat!
---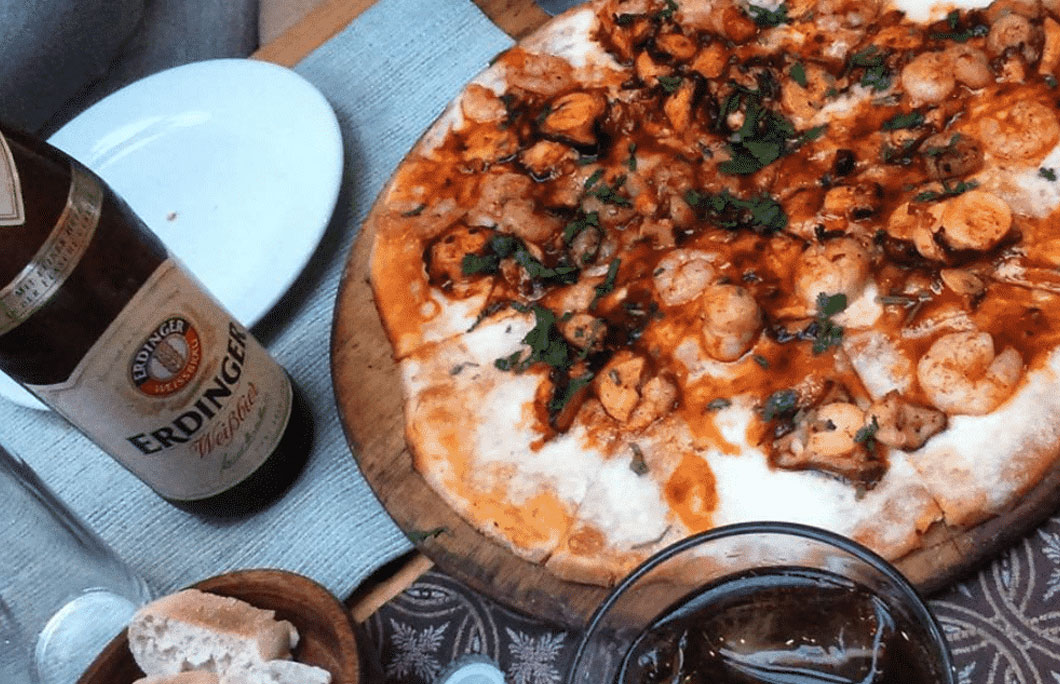 13th. La Diana – Santiago, Chile
La Diana is a charming, bohemian-vibe restaurant that is loved by both locals and visitors for its fresh food and pizzas, which come topped with flavoursome seafood.
Together with a great wine list and excellent cocktails, this is a superb place for a dinner to remember in Chile.
---
12th. La Fusión Pizza & Café – Punta del Este, Uruguay
La Fusion Pizza & Cafe is a master at plank-shaped, rectangle pizzas that are perfect for sharing. The dough is topped with fresh mozzarella and your choice of droolworthy ingredients.
It's then fired up in the wood burning oven until perfectly crispy. You'll back again and again.
---
11th. La Pascana – Buenos Aires, Argentina
La Pascana is a super popular neighbourhood spot that serves up some of the very best pizza in the city, according to their passionate customers. Their pizzas have super original and unique toppings for the adventurous, as well as the classics for the pizza purists.
---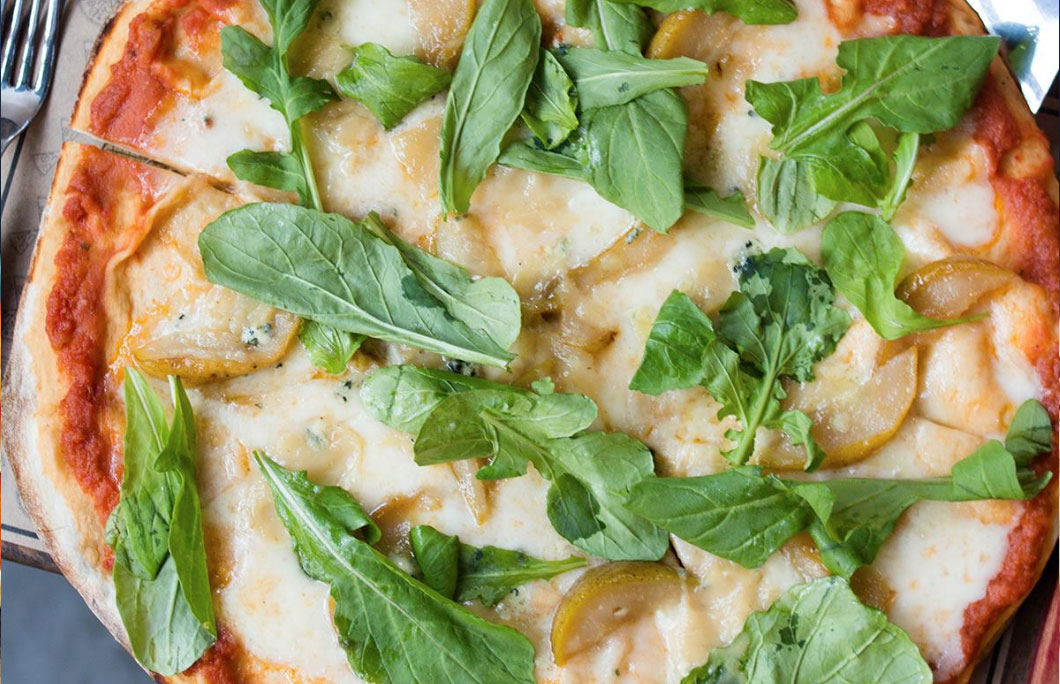 10th. Tio Tomate – Santiago, Chile
If thin and crispy crusts make you go weak at the knees then Tio Tomate will be your new pizza mecca. The base is super light and crunchy, and the toppings as fresh as can be.
Sit outside with a glass of their refreshing sangria and you'll be in carb heaven.
---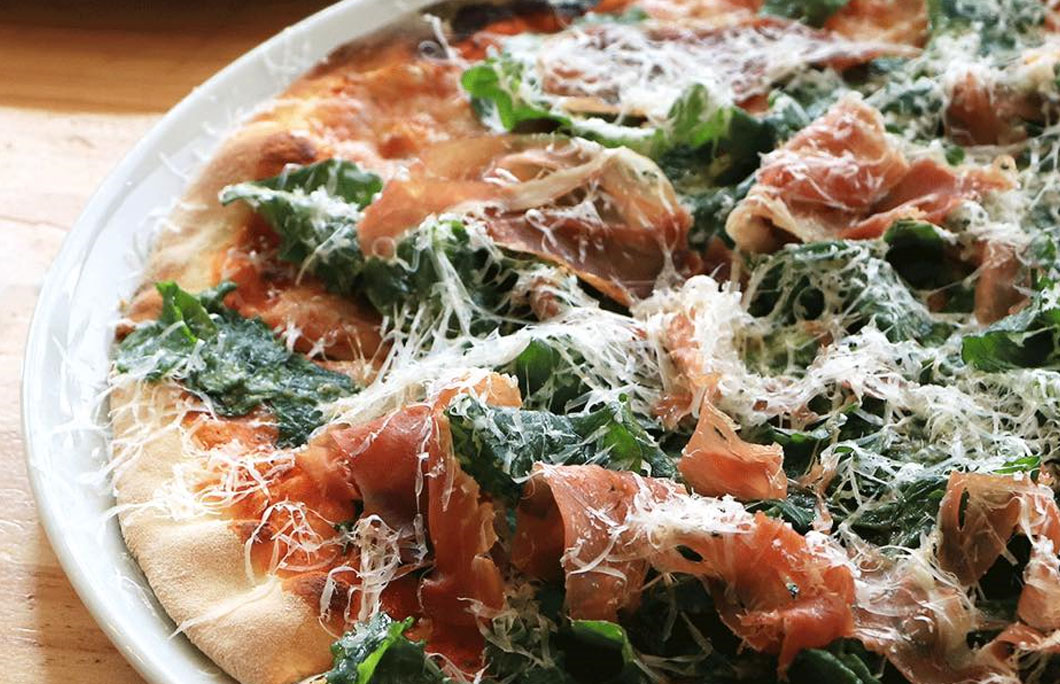 9th. Pizzeria Olivia – Medellín, Colombia
Pizzeria Olivia is a popular chain that specialises in brick-oven cooked thin-crust pizza. It might be a chain, but each restaurant feels like a local neighbourhood pizza parlour, thanks to the use of fresh and organic ingredients.
There's creamy burrata options as well as cashew cheese toppings for vegans.
---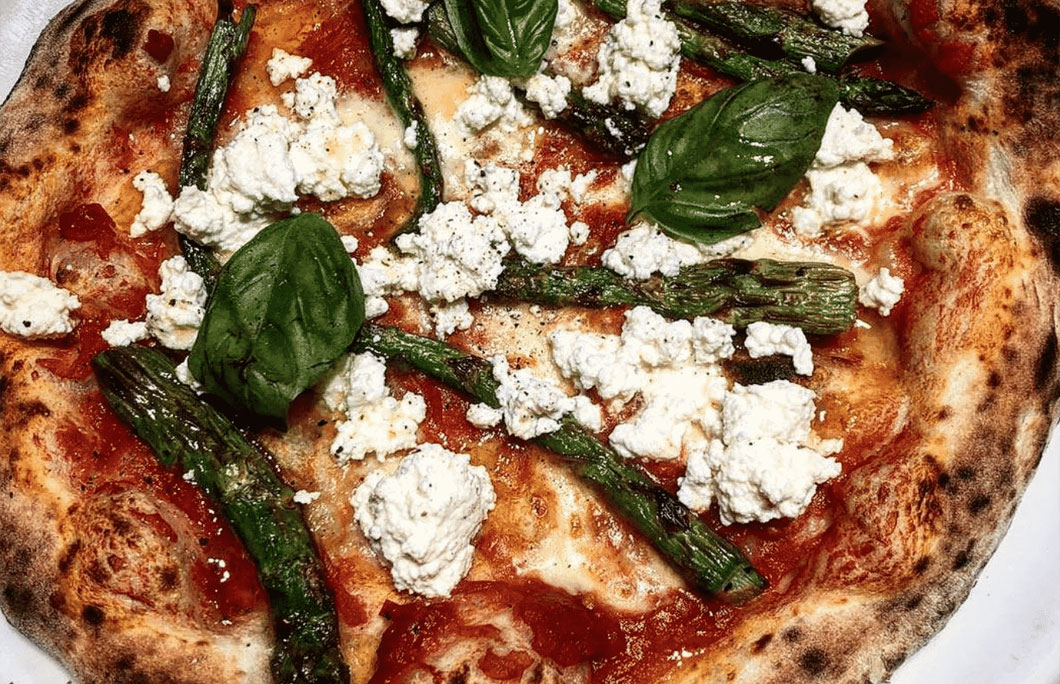 8th. Siamo nel Forno – Buenos Aires, Argentina
Siamo nel Forno is very traditional and Italian in style, with the dough and the process behind making it over the course of 24 hours being the key element. Add in imported ingredients from Italy and some incredible fresh local toppings and you will be in heaven.
---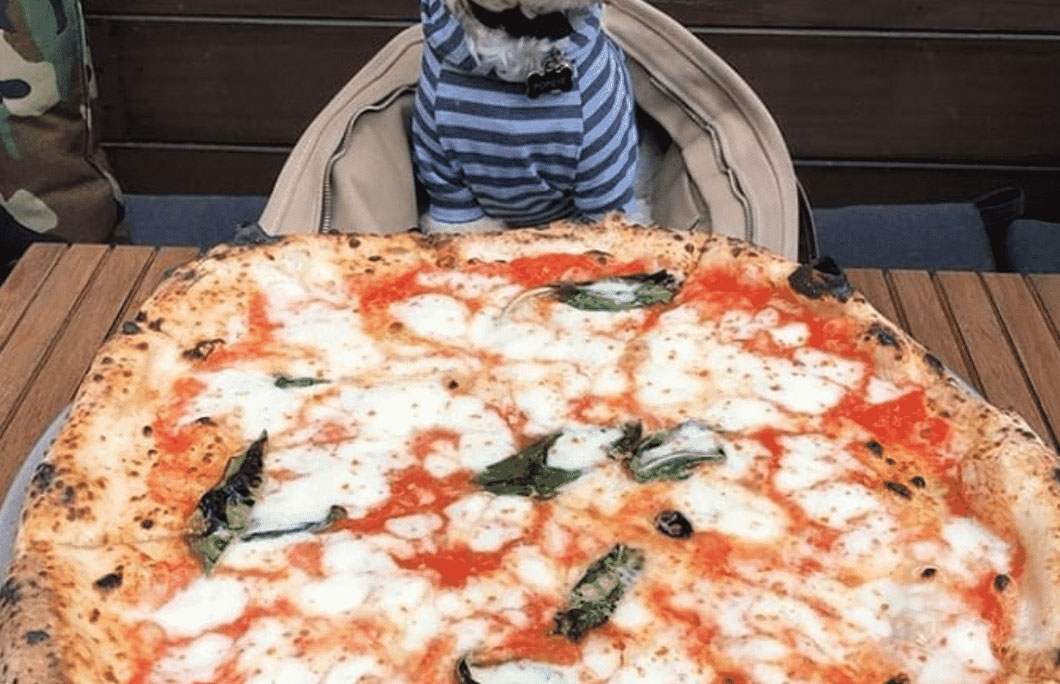 7th. SP Pizza – São Paulo, Brazil
A huge menu with lots of original creations. Pizza crusts that are stuffed with cheese and they even allow dogs into their restaurant. What is there not to love about this São Paulo pizza experience?
Once you come here once you'll quickly become a regular. São Paulo pizza doesn't get much better than this.
---
6th. Imilla Alzada – La Paz, Bolivia
This place proves why La Paz is such an incredible foodie destination. Imilla Alzada consistently serves amazing, Neapolitan-style pizza with a modern twist. Think sliced cucumbers, homemade pesto and silky cheese.
They also have a great range of craft beer – perfect for washing down that dough.
---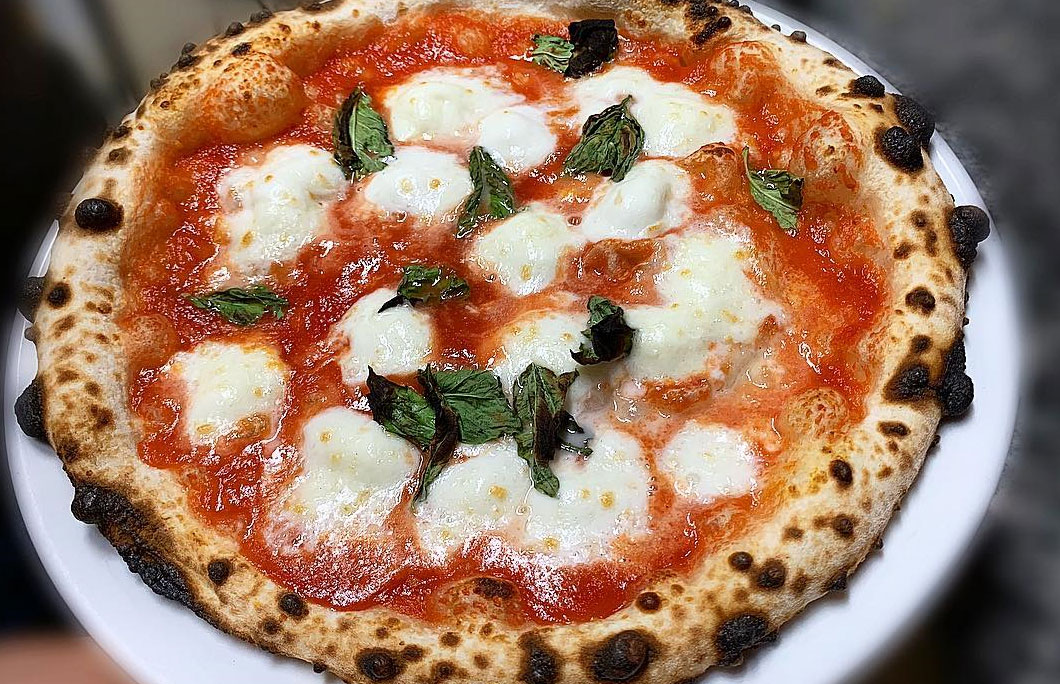 5th. Ná Pizza – Medellín, Colombia
The owner of Na Pizza is Italian, as you can tell straight away from the incredible produce and handmade dough that's used for every pizza here. A beautifully charred crust and rich tomato sauce makes this simply perfect.
You could just as easily be in Naples, Italy – it's that good.
---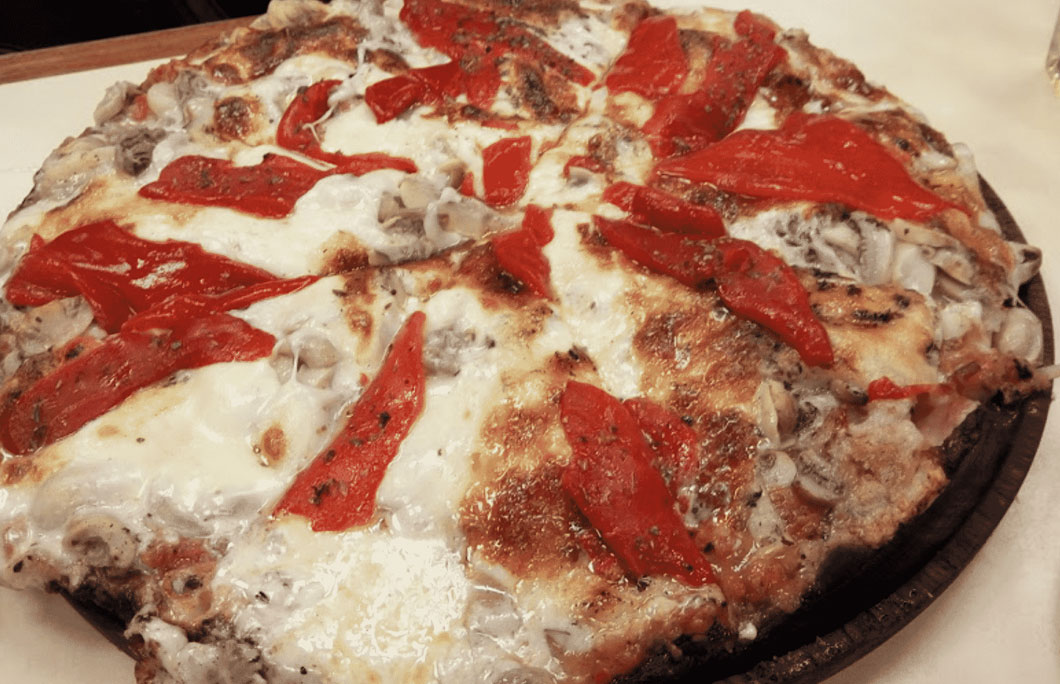 4th. El Güerrin – Buenos Aires, Argentina
Even though the country has large Italian influences, most of the pizza you'll find here have a unique Argentinian twist – the best of which you'll find at this classic, no-frills pizza joint. They specialise in pizza de molde, the most characteristic Argentine style, cooked in the pan with lots of bubbling cheese.
---
3rd. Bráz Pizzaria – São Paulo, Brazil
With 20 years of history and five locations in São Paulo, this reliable pizzeria uses only the best ingredients from Italy. The crusts are crispy and the base the perfect thickness, while toppings range from classic Italian to Brazilian-inspired.
---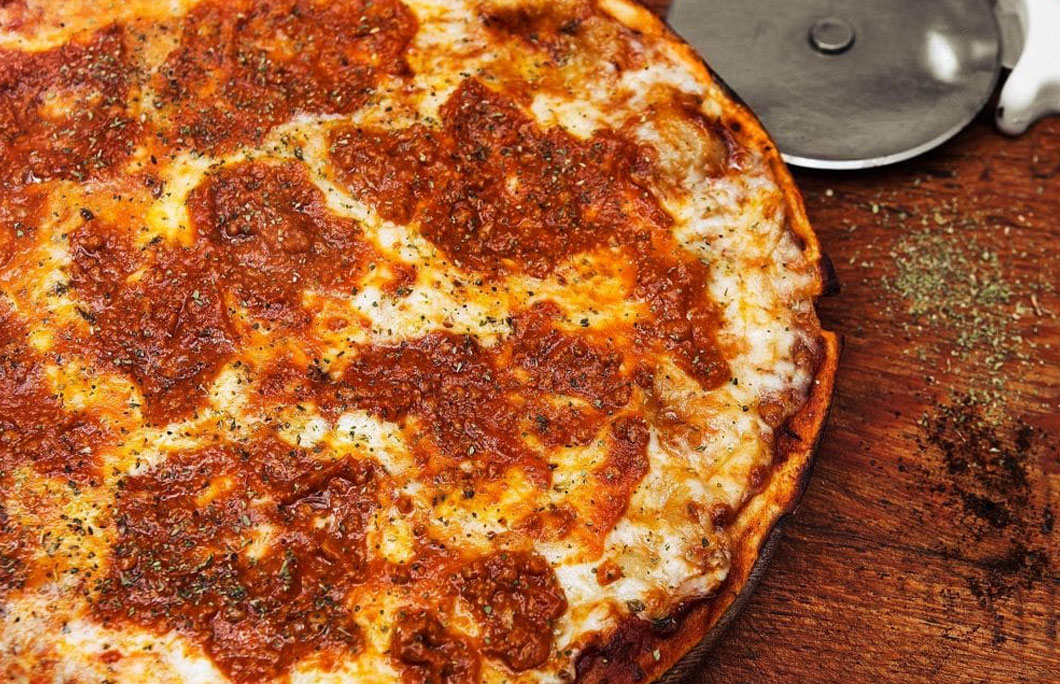 2nd. La Linterna – Lima, Peru
You'll find La Linterna on a quiet street in the heart of San Isidro. It's the sort of place that never lets you down with its extraordinary pizzas that are thin and crispy.
It's been a local hotspot since the 1960s, ever since the founder (from New York) set up shop. Now there's also two other locations in Chacarilla and Barranco. It's NY-meets-Naples in the best possible way.
---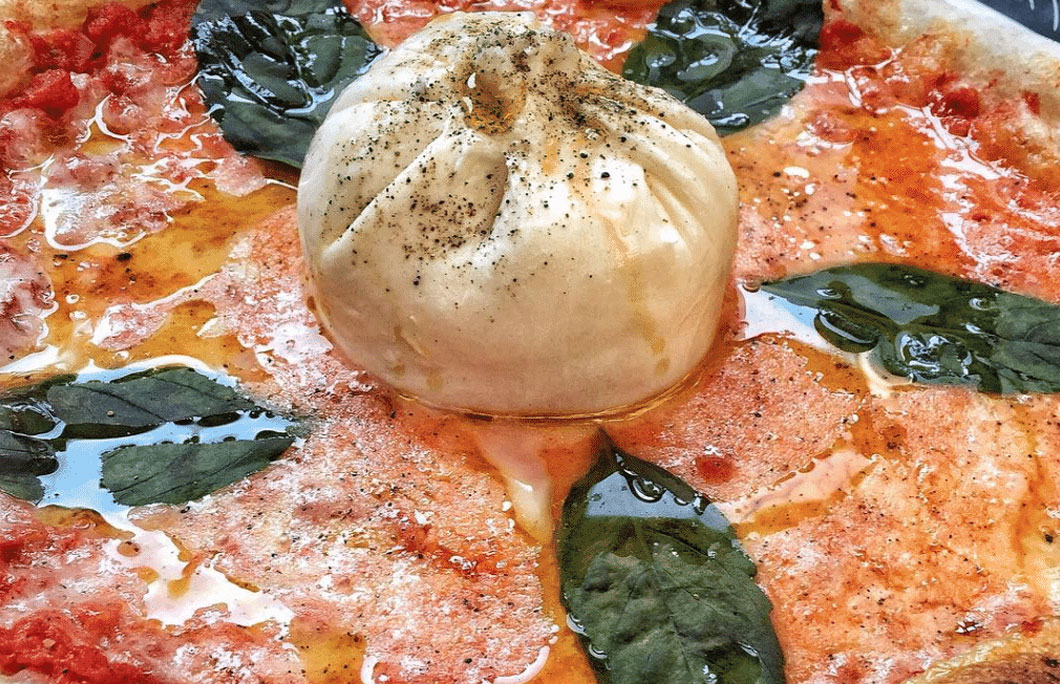 1st. Capperi – Santiago, Chile
From tomato bases to white, calzones and focaccia, this spot is an all-round hero when it comes to all things dough. Capperi prides itself on sourcing only the best Italian ingredients and you can taste the quality in every bite.
Well deserving of the best pizza in South America – just one look at that creamy ball of burrata tells you everything you need to know…
---