The 25 Best Burgers In Colorado
The simple hamburger is easily one of the tastiest creations in the world; juicy, meaty and always reliable, it's a relief for fellow greedy guts to know that the very best burgers in Colorado are top class.
From the huge and monstrous burgers full of toppings; street vendors cooking up simple patties right through to fine dining restaurants with their gourmet take on it, we've come up with a list that has something for everybody.
All you need to do now is hit the road and start eating. Think of it as a road trip feast…
The best burgers in Colorado, How do these rankings work?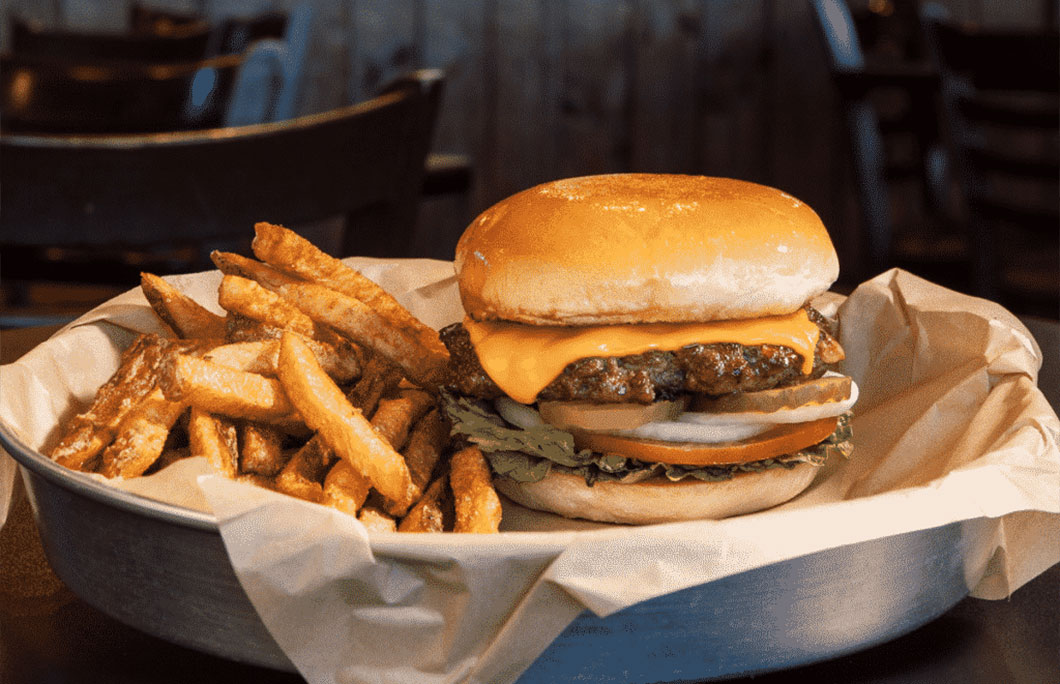 1. Border Burger Bar – Colorado Springs
The burgers come on trays with classic toppings and some of the crispiest fries ever. They don't over complicate things; serving a burger so pretty you'll nearly not want to eat it and disturb it. Nearly!
---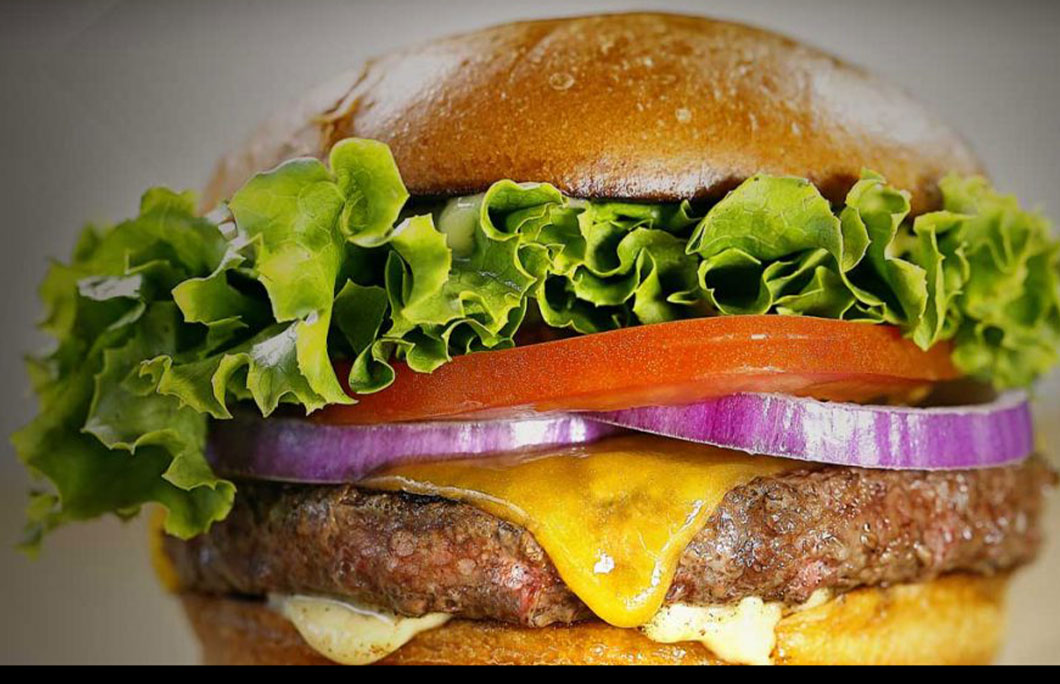 2. Larkburger – Multiple
With locations all across the state, this is one burger joint that won't let you down. Larkburger sources the freshest natural ingredients they can find, and it shows in every tasty bite.
---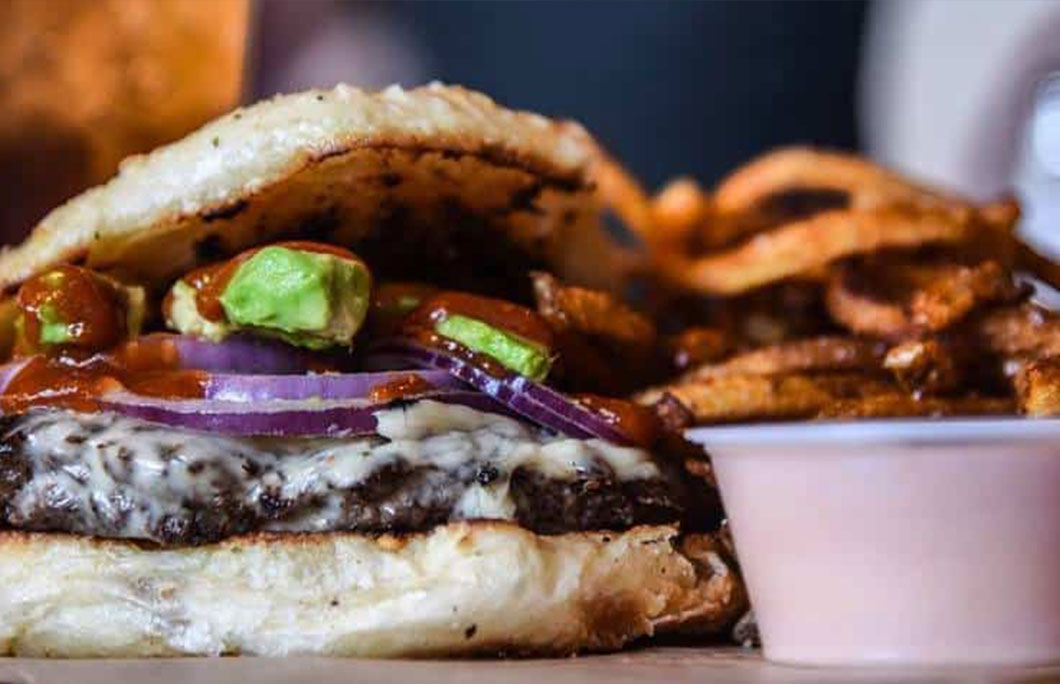 3. The Skirted Heifer – Colorado Springs
Healthy and homemade are the first two words that come to mind when you think about The Skirted Heifer. However, if we could add a third word in it would be spectacular.
It's easy to see that the burgers here are made with care. Using grass-fed beef and super sharp cheddar cheese, the burger meat alone is to die for.
---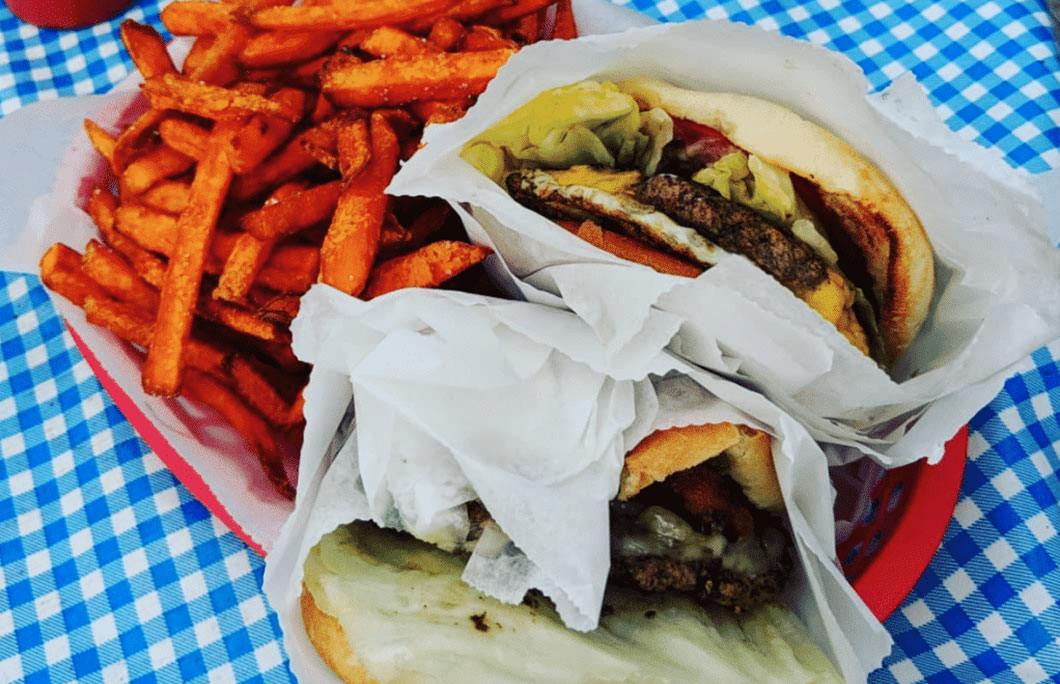 4. Fatbelly Burgers – Carbondale
When it comes to some of the best burgers in Colorado, Fatbelly Burgers always comes up in conversation. It's all down to the perfectly juicy griddle-smashed beef patties, which are handmade from local beef that comes from grass-fed cows from Carbondale.
With an order of sweet potato fries on the side and some jalapeno and extra lashing of the house special sauce, you'll be drooling.
---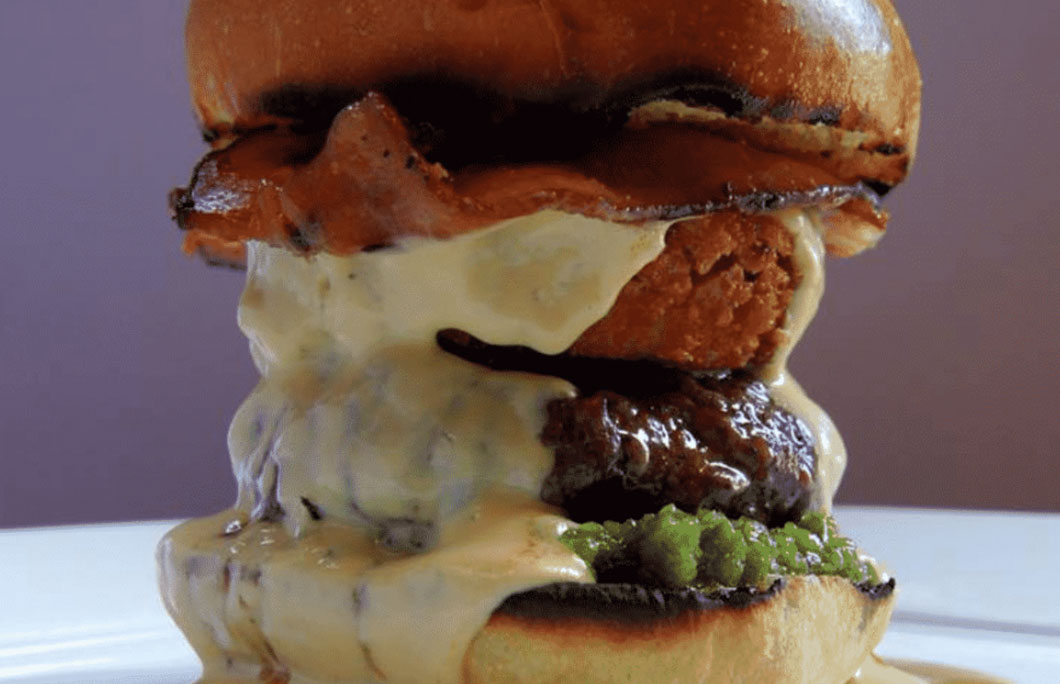 5. Meadowlark Kitchen – Denver
Meadowlark Kitchen is located in the heart of the River North Arts District of Denver in a graffiti-adorned room that is the perfect place to eat a burger.
The menu is super small and tight but that's a good think because they focus on doing just a few things and doing them really well.
---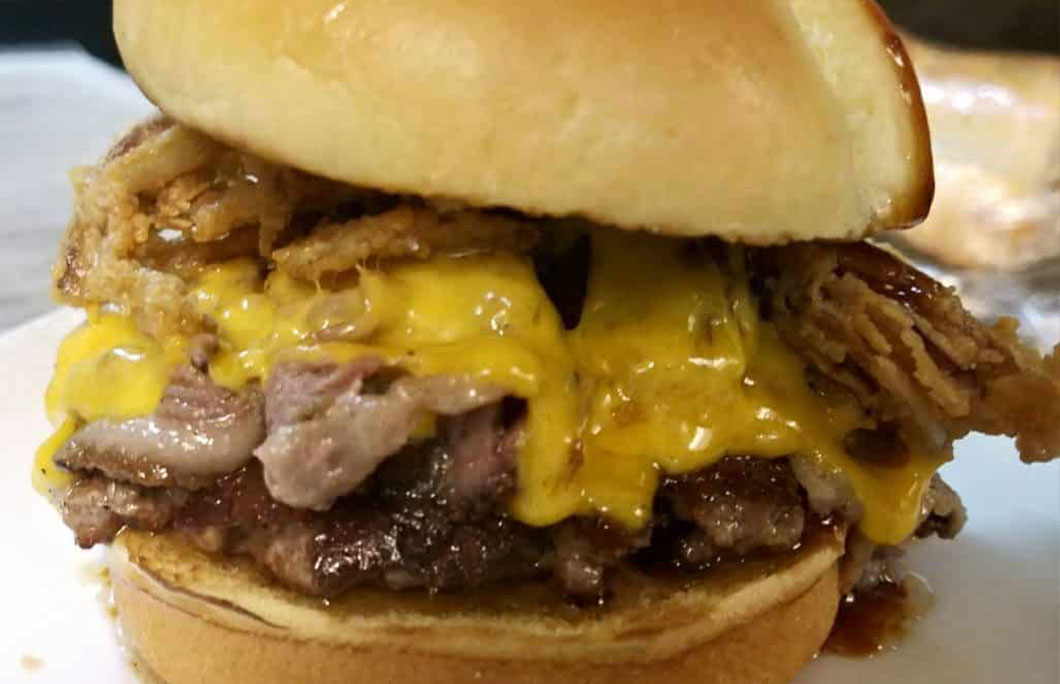 6. Grind – Glenwood Springs
Grind do things a little different than your standard burger joint, grinding all their own meat in-house. Ingredients are hyper local and the beaut beef burgers have toppings such as gremolata mayo and smoked provolone. Veggie fan? Order The Mayan, which has a black bean patty with lettuce, roasted anaheims, pepita salsa, chipotle mayo, and crispies.
---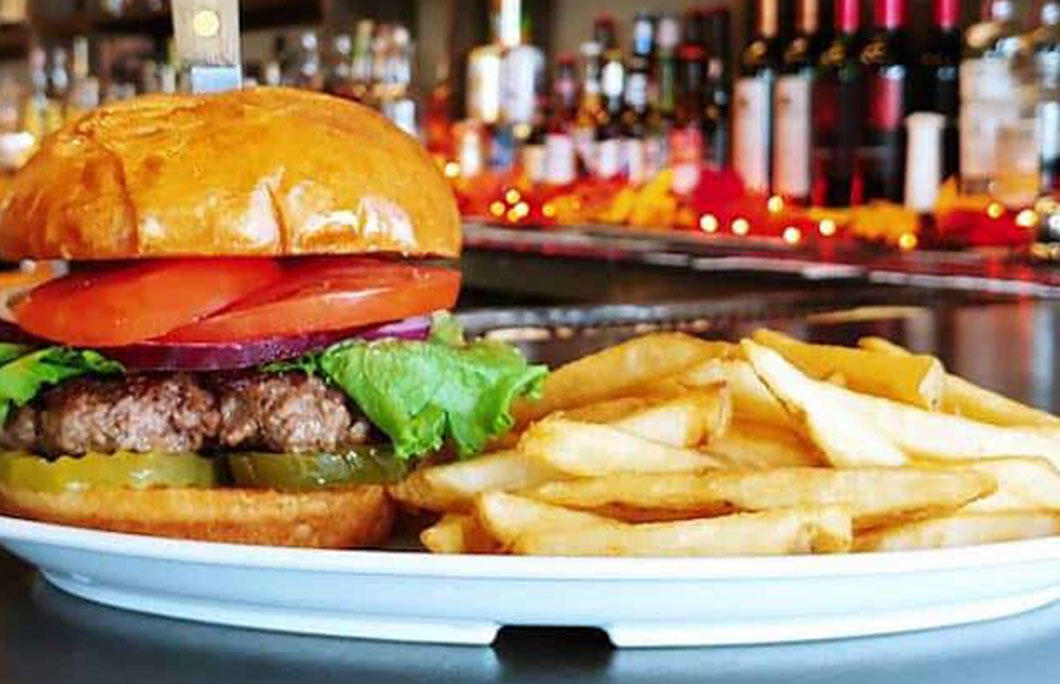 7. Bookmakers Burgers + Bourbon + Brews – Aurora
What's not to love about a place that serves, pretty exclusively, burgers, bourbon and brews? Bookmakers is a local favourite and specialise in the Colorado-style Green Chilli Burger. Although, their classic burger comes with amber ale mustard that's pretty out of this world.
---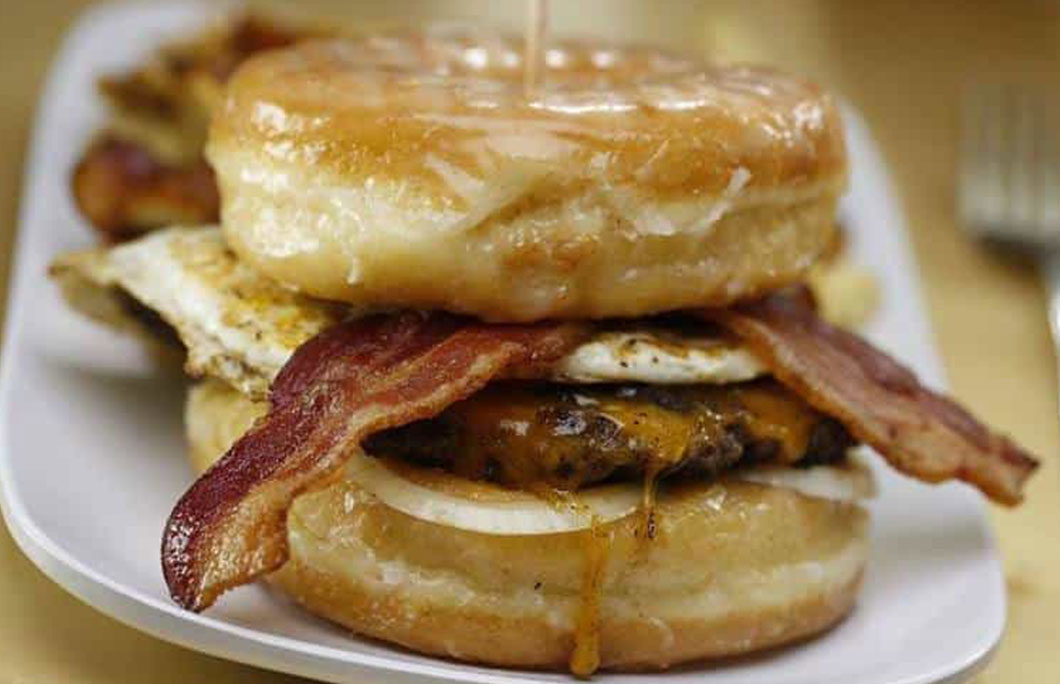 8. Crave Real Burgers – Multiple locations
Gourmet cuisine meets All-American innovation at Crave Real Burgers. It's no wonder why locals consistently rank this place as having some of the best burgers in Colorado.
They use ingredients such as coffee, peanut butter, and even doughnuts to whip up the tastiest and most creative burgers you'll ever try.
---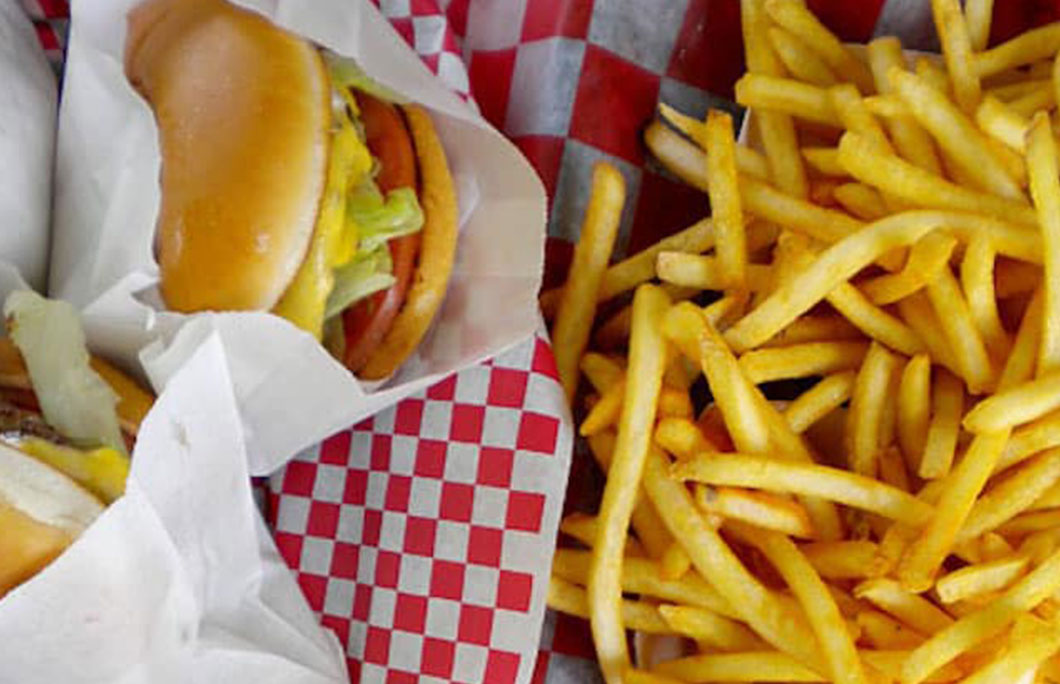 9. Drifter's Hamburgers – Colorado Springs
Cooked-to-order California-style burgers are the speciality here at Drifter's Hamburgers. The catch, though, and probably what makes their burgers so popular, is that they use local beef.
Local, Colorado beef just tastes different, especially if you're from the state. That, along with the super In-N-Out vibes, work to make this place one of the best places to get a burger in Colorado Springs. Animal style fries anyone?
---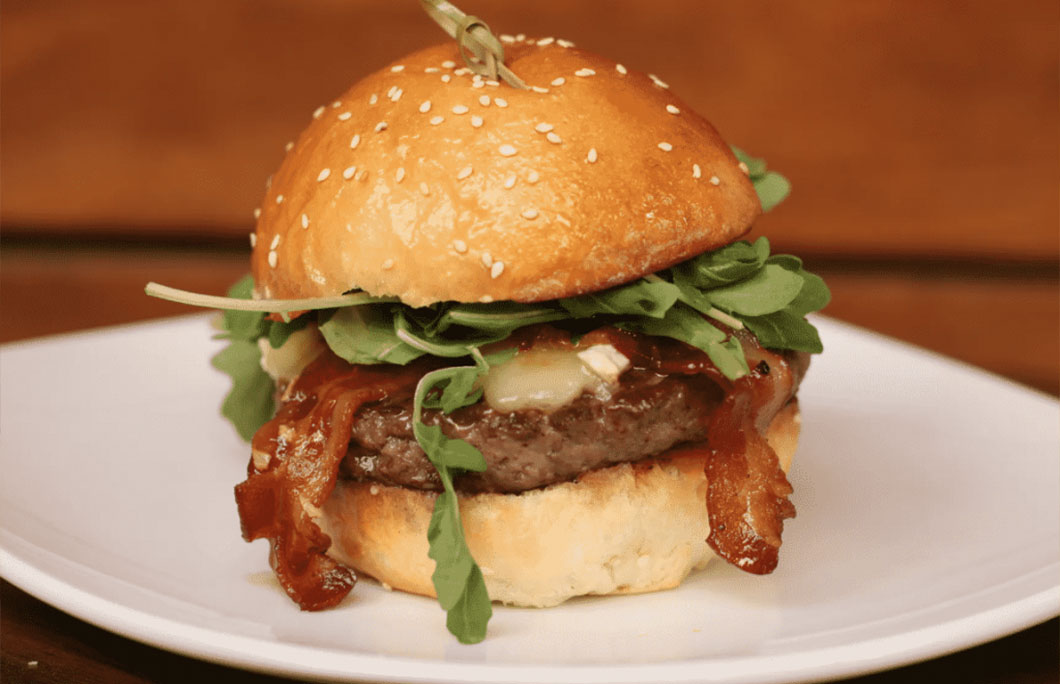 10. 5280 Burger Bar – Denver
Now with two locations in the city along with a food truck, their big selling points is that their Colorado-raised beef comes from hormone-free sources and their produce from local and regional farms.
They also have a large selection of craft beers that pair up perfectly with the burgers and some of the friendliest and best staff in the business.
---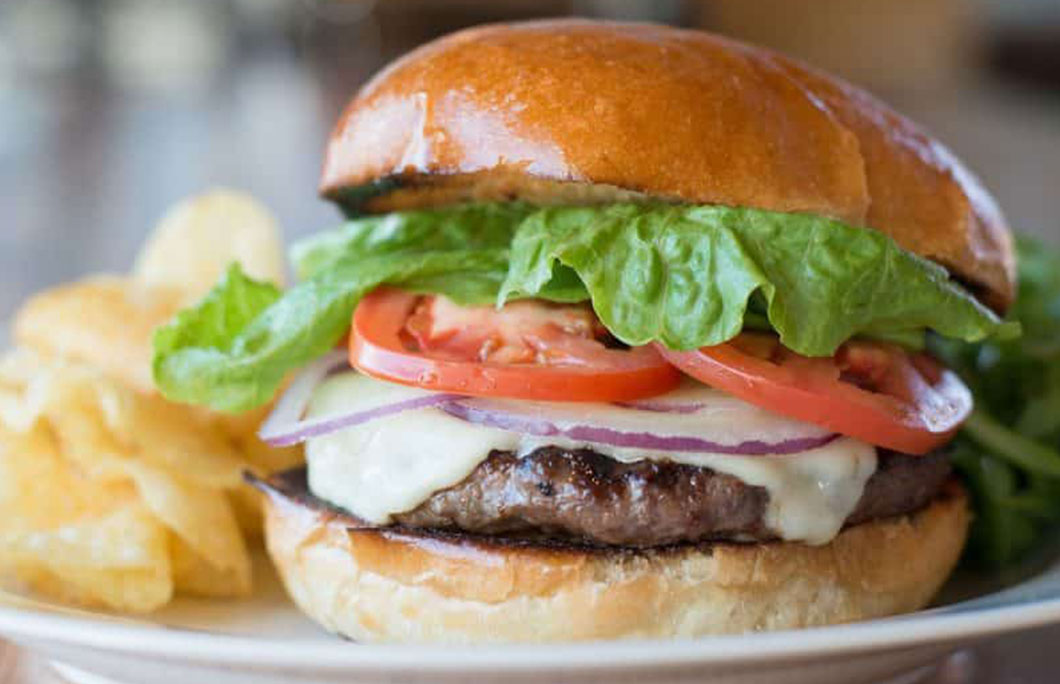 11. Next Door American Eatery – Boulder
Their burgers are perfectly formed and homemade daily, using only the freshest ingredients. There's lots of choice on the menu but the classic cheeseburger with aged white cheddar is always our main focus here.
Thick, juicy and oh-so-cheesy.
---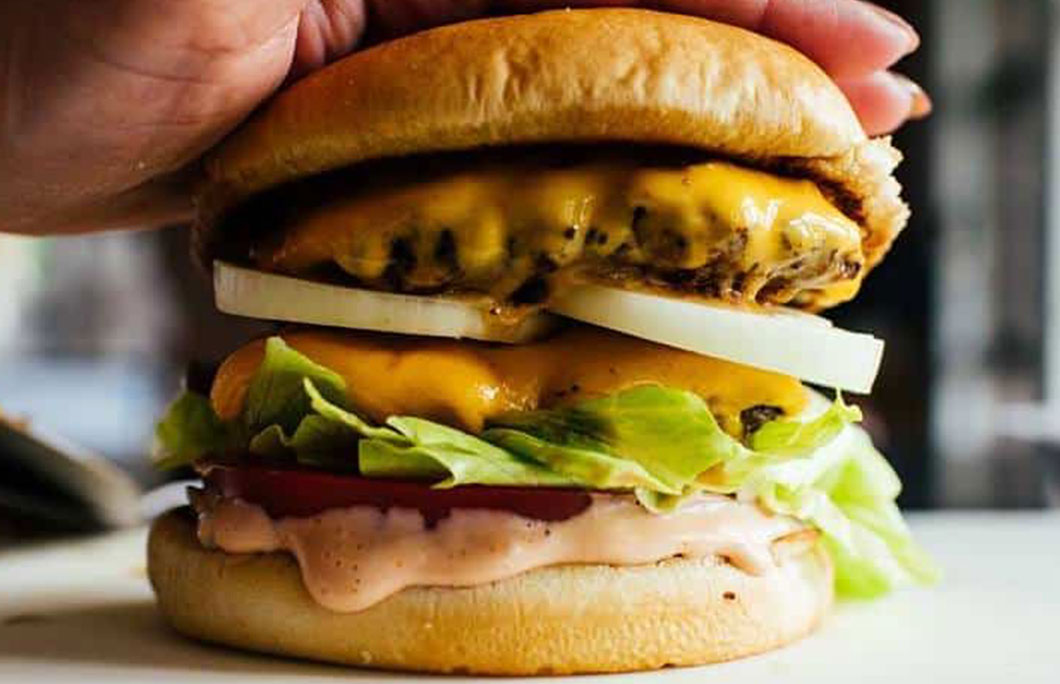 12. Cedar Creek Pub – Aurora
Cedar Creek Pub is "Colorado Proud," and it's probably why they're such a favourite amongst locals. This gourmet food bar serves up gourmet food but with a local twist, including some of the best burgers in Aurora.
Since Ursula Brewing Co. is right next door, you can order freshly-brewed cold ones to wash your burger down with.
---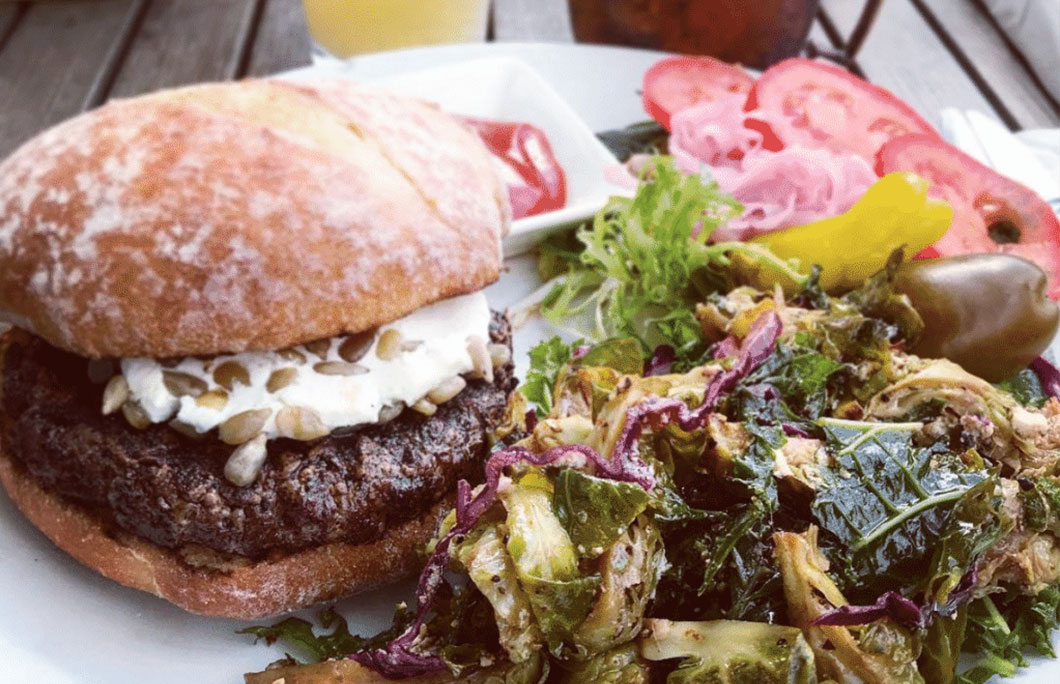 13. House Rock Kitchen – Buena Vista
House Rock Kitchen is a fast casual burger joint that offers up some great healthy choices – this is a feast you can feel good about. Their burgers are incredible and well up there with some of the best burgers in Colorado.
We're fans of the mushroom burger with sauteed mushrooms, gorgonzola & pumpkin pesto aioli, and you can also add on road green chillis for a kick.
---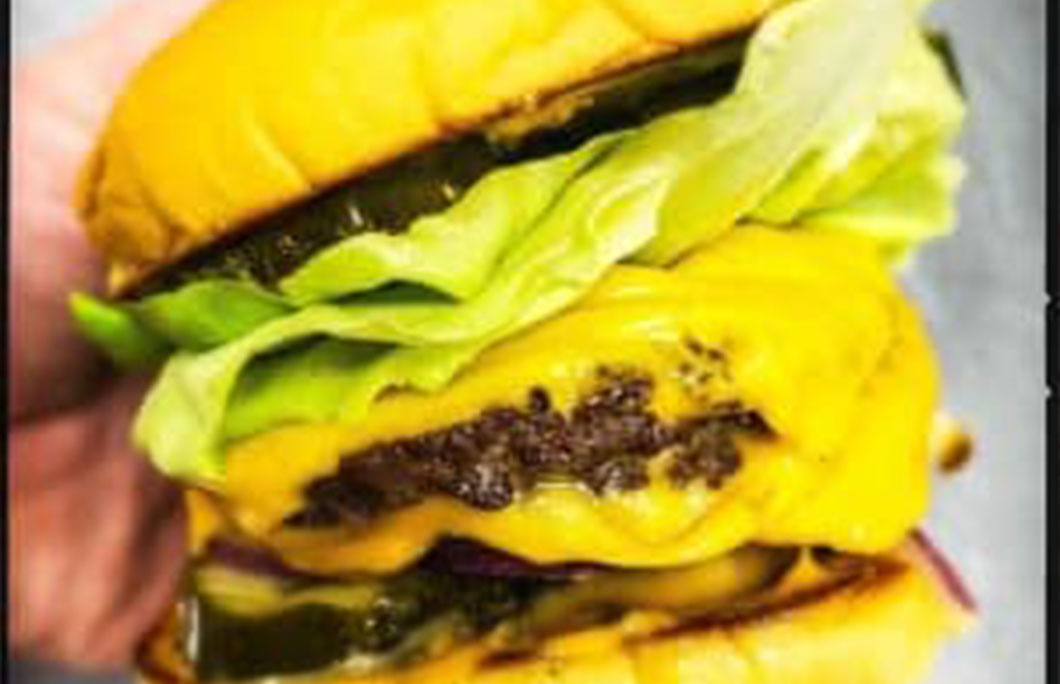 14. Old Major – Denver
Ola Major cooks up farm-inspired American cuisine; they are best known for dry ageing their beef in house and serving delicious steaks.
Our advice? Order the double burger which comes served very in a very classic style with the fries double cooked in duck fat.
---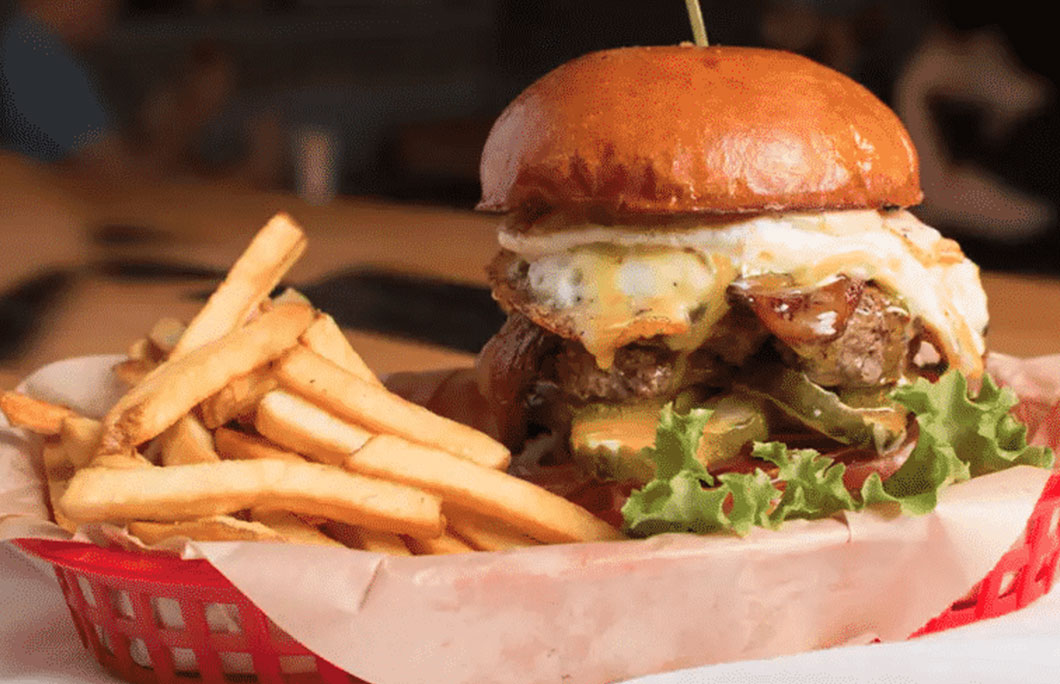 15. Bingo Burger – Pueblo
Here, the famous Bingo Burger is probably one of the biggest nods towards the state of Colorado and its culinary culture. Using local Pueblo chillies, they craft a mouth-watering burger that's been a favourite amongst locals for years.
As if Pubelo chillies weren't already delicious enough, they throw on pimento cheese, bacon, and chipotle ranch.
---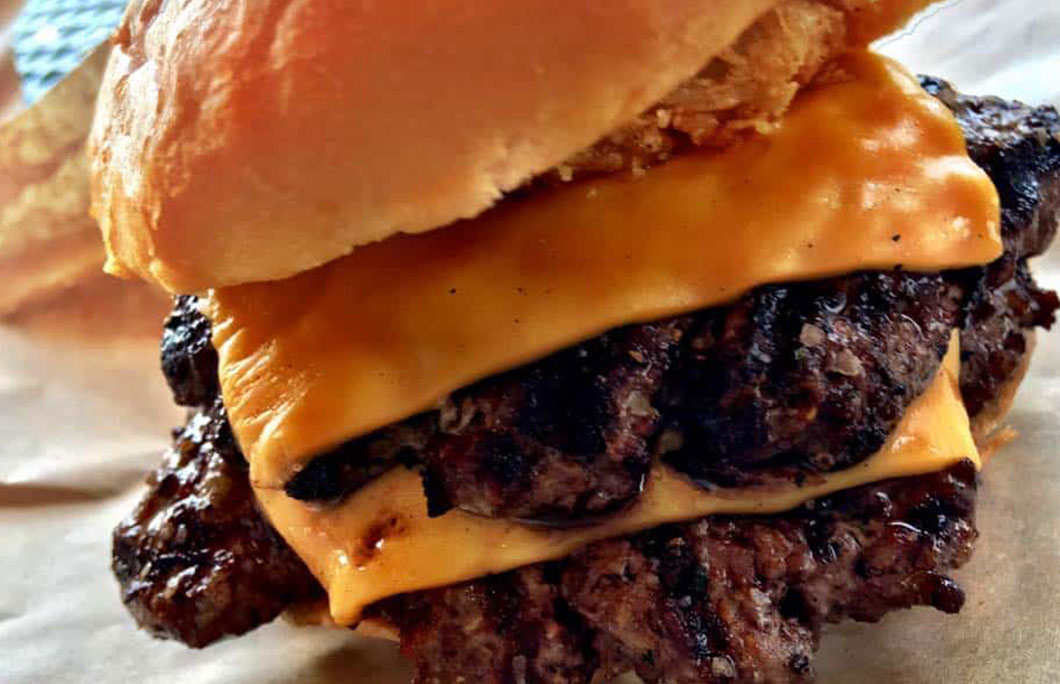 16. Juicy Burgers & Dogs – Centennial
Juicy's serves up mouth watering hamburgers that are made with the freshest beef and charbroiled to seal in all that great flavour. The cheese options are a real highlight, and include delectable crumbled blue, tasty pepper jack, feta, Muenster and provolone cheese.
This spot never lets you down.
---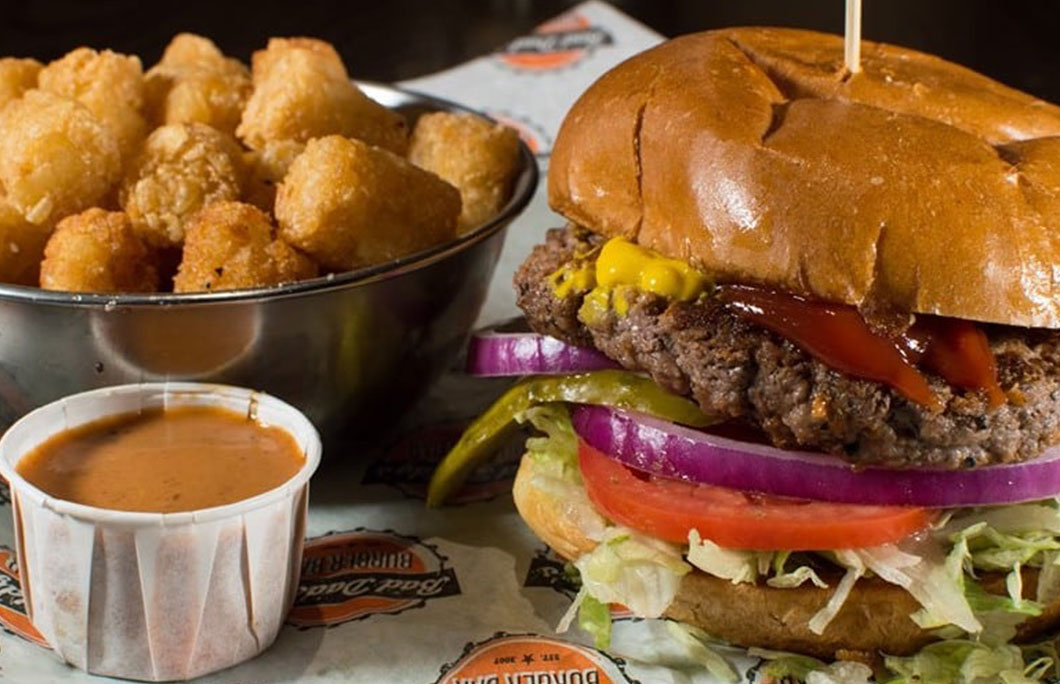 17. Bad Daddy's Burger Bar – Aurora
Similar to nearby Colorado Springs, Aurora is home to Bad Daddy's Burger Bar. Their Bacon Cheeseburger on Steriods is pretty unmissable, but their Fried Mozzarella Burger is unique and savoury.
---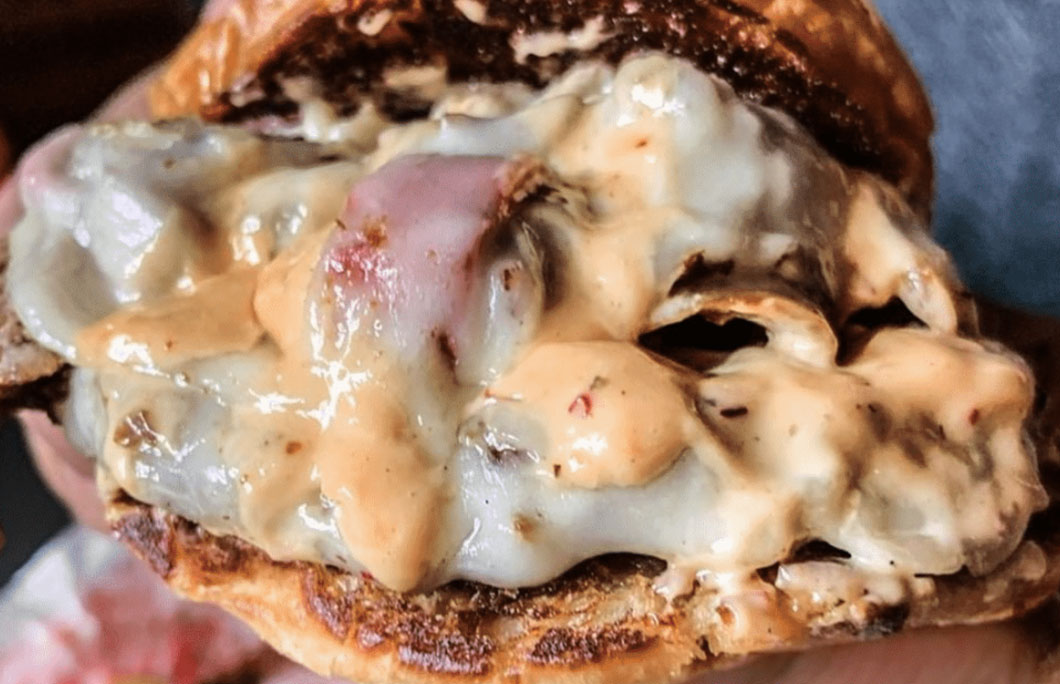 18. Cherry Cricket – Denver
They've been serving burgers and beer since 1945 so you'd have to imagine that after close to 80 years they know what they are doing. The customers continue to flock to them and they now have two locations in Denver.
They also serve until late at night and their brunch is pretty special ,but this place is all about the burgers. As you can see, you better come with a serious appetite.
---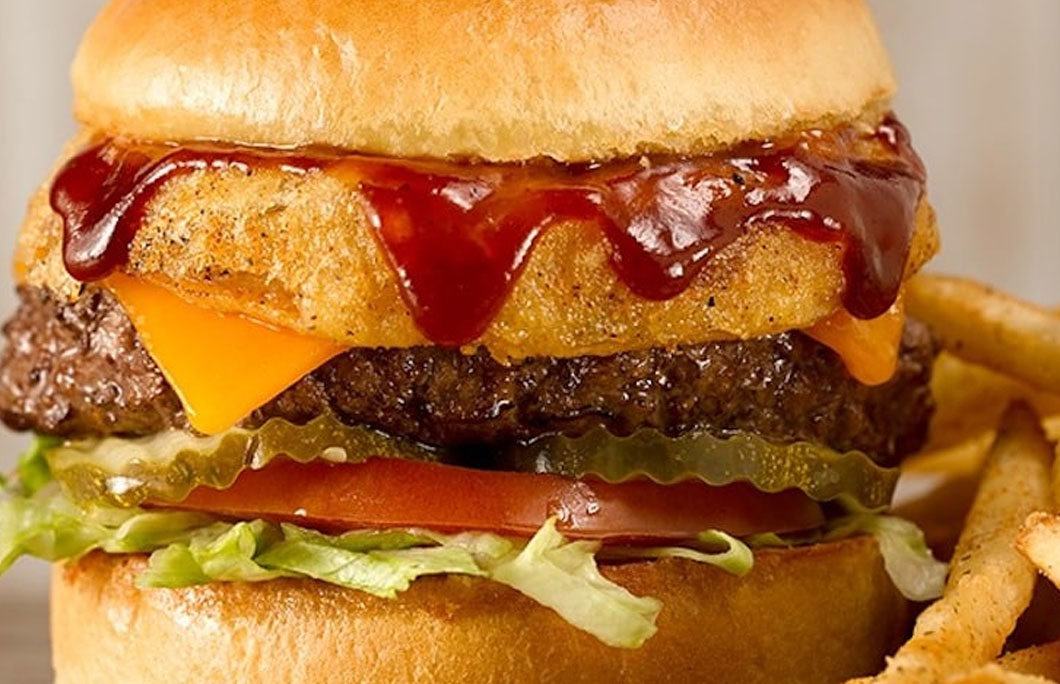 19. Bubba's 33 – Aurora
Fancy visiting a hometown sports bar with quality burgers and massive onion rings? Pay a visit to Bubba's 33. Guests consistently rank the place as having some of the best burgers in Aurora, likely for their homemade taste. Everything here tastes as if it's made straight from scratch.
---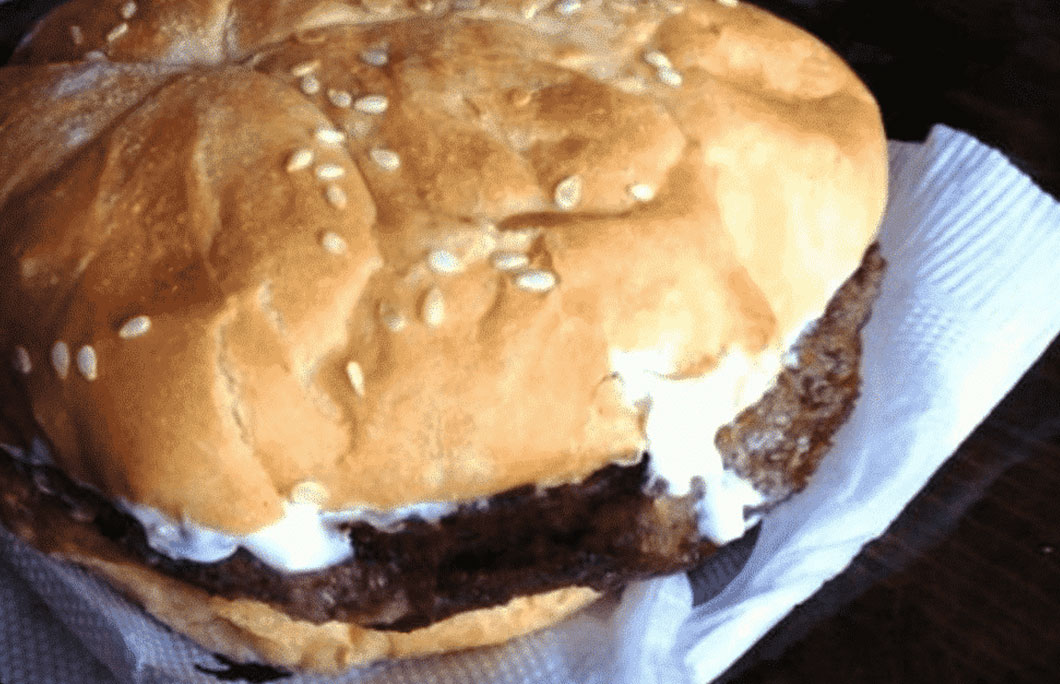 20. My Brother's Bar – Denver
They are the oldest bar in Denver and have been serving drinks since 1873. Although the place has been renovated and looks sharp it still keeps its charm – you just wish the walls could talk.
The burgers are classic in style and the perfect size to fit into two hands and eat at your ease without being messy.
---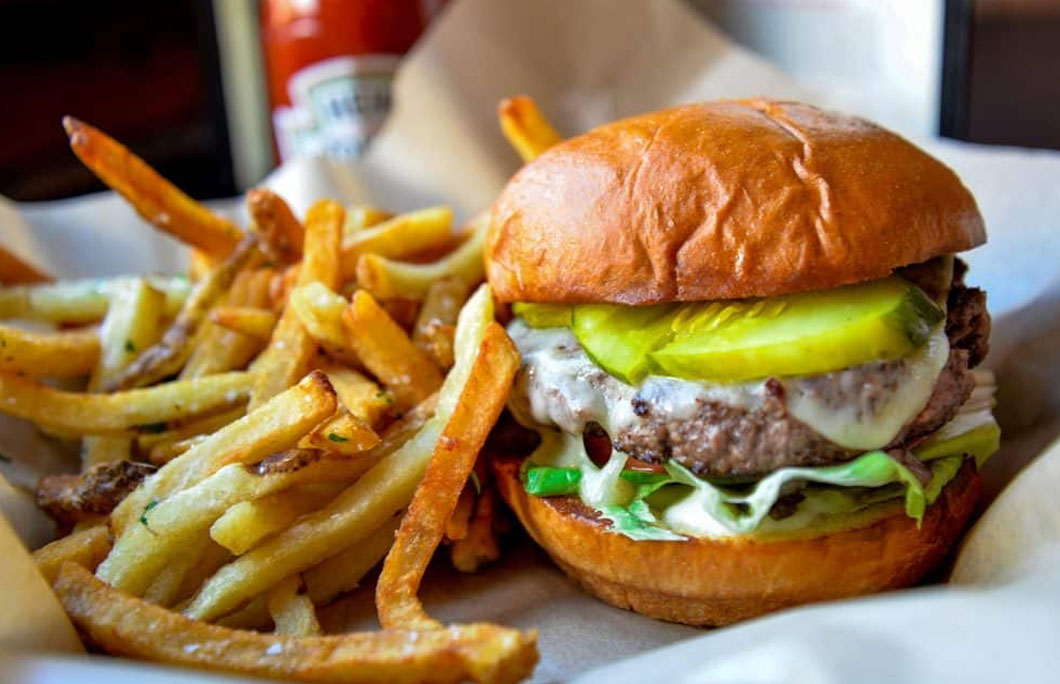 21. The West End Tavern – Boulder
West End Tavern has been a local favourite for years, thanks to its droolworthy BBQ (order the Butcher Block!) burgers and rooftop terrace. The burgers here are super premium and dripping with flavour. Try the Colorado buffalo with buffalo aioli, blue cheese and celery-apple slaw.
Wash it down with a swig from their large selection of craft beers on 20 taps.
---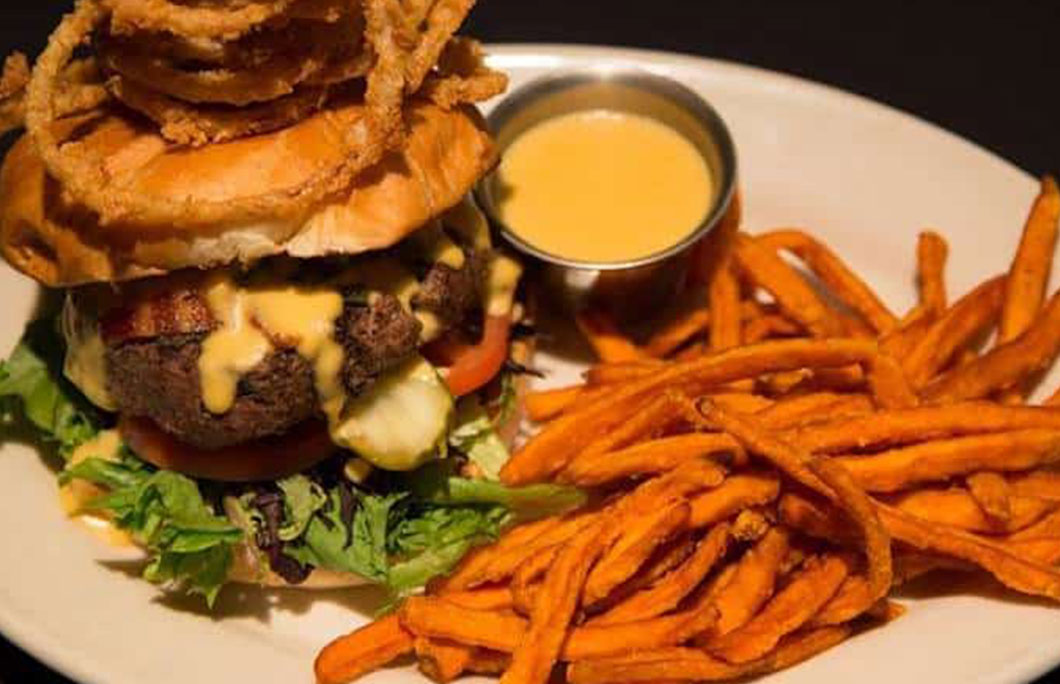 22. Bent Fork American Grill – Aurora
It's nothing new for a restaurant to use beer in burgers, or even for a sauce. But, Bent Fork American Grill does it so subtly that it's perfectly delicious, leaving you wanting to taste more and more to figure out what exactly the taste is.
The Buffalo Beer Cheeseburger comes with Fat Tire beer cheese. That's what it is.
---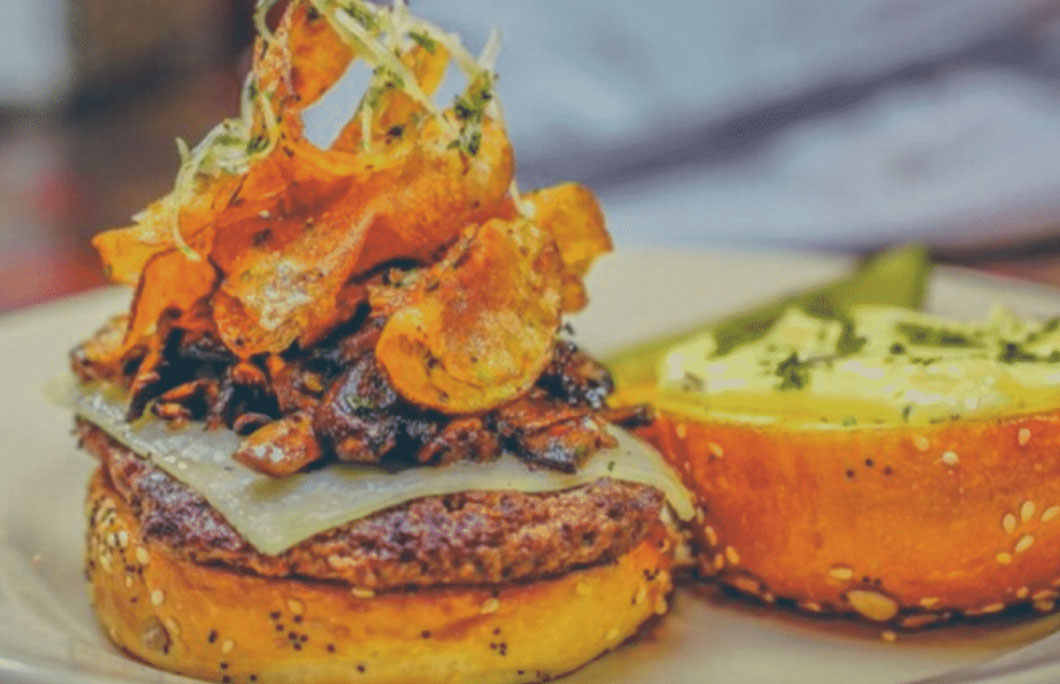 23. TAG Burger Bar – Denver
Apart from having amazing food we love that Chef/Owner Troy Guard named this neighbourhood spot after his English Bulldog TAG. Dogs and burgers, the perfect combination.
The burgers are big (probably too big to get into your mouth in one go, but you can try!). They also have 20 beers on tap choose from to help wash them down with.
---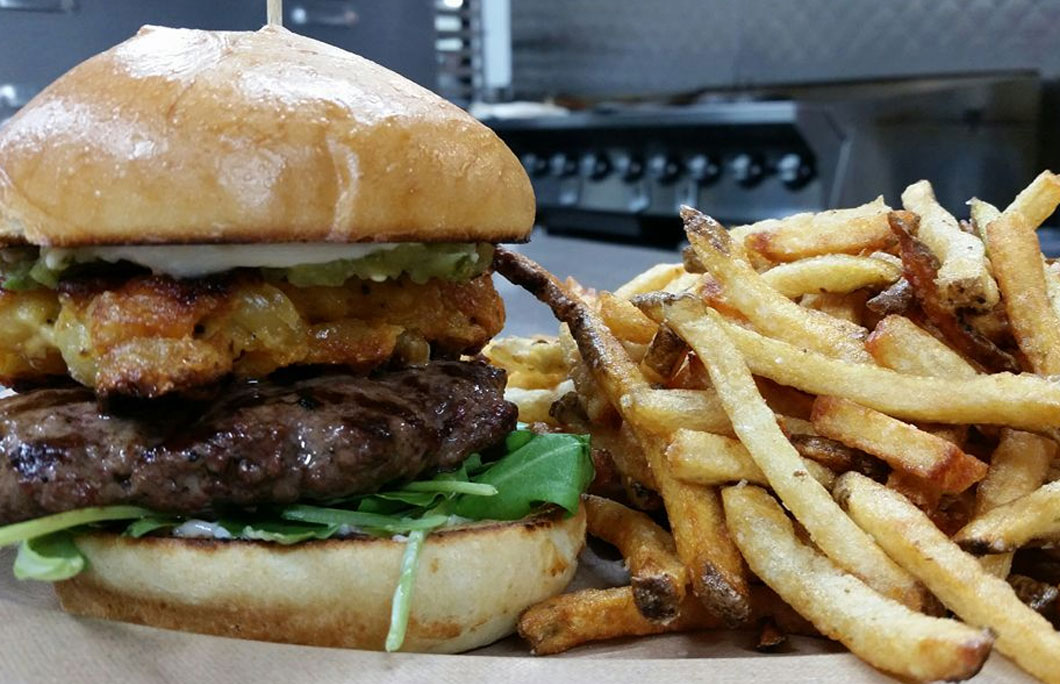 24. 50 Burger Shakes & Beer – Salida
You'll find 50 Burger Shakes & Beer on on Highway 50 in beautiful Salida, in the heart of the Rockies. It's so much more than just a pitstop on a drive – this place serves up some of the best burgers in Colorado. Chow down on a brisket beef blend with tasty toppings, all served in a challah bun with fresh cut fries.
---
25. Burgerchief – Various
It's rare that we feature food trucks as they're sometimes hard to pin down. However, the way that Burgerchief grills up their burgers earns them a top spot on any list of the best burgers in Colorado.
If you're feeling adventurous, try their sirloin and brisket burgers, or stick with fan favourite, the Gunslinger.
---