The 50 Best Pizzas In The United States
We've got the 50 best spots for pizza in the US you simply have to try – one for every state. Pizza in the United States has a long history. The first ever pizzeria was set up in New York in 1905, by Gennaro Lombardi.
Now, there's so many styles of pizza in the USA: Neapolitan, Sicilian, New York, Connecticut, California, Detroit, St. Louis, bar pie, deep-dish, grandma… we could go on.
We thought we'd share the 50 best pizzas from every state in the country. Look out for some newcomers on this year's list! 'Cos we've searched high and low for the family pizzerias, the hip newbies and the old classics.
All you have to do is find your local, grab a friend for a slice and start devouring these bad boys…
Best Pizzas In The United States, How do these rankings work?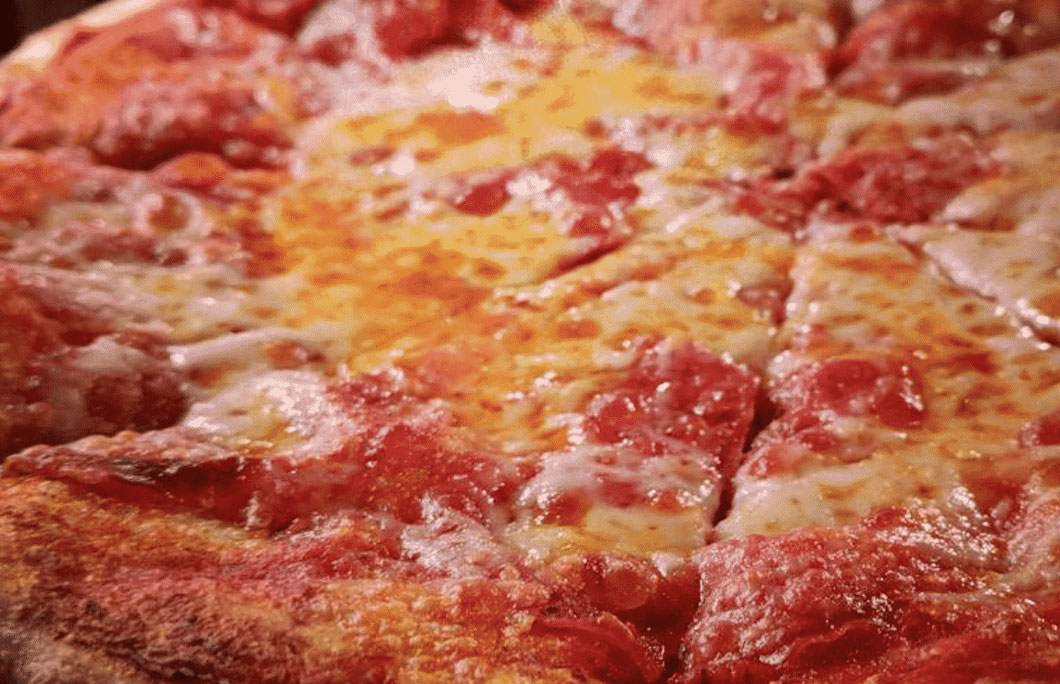 50th. Dough Trader – Spearfish, South Dakota
Dough Trader is based out of an old Tastee Freeze that was brought to Spearfish by Tom Bell back in the 1950s and has been in the Bell family since. The key here is in the dough – they use a 130-year-old starter yeast for their sourdough crust and you can taste the dedication to perfect pizza in every bite.
---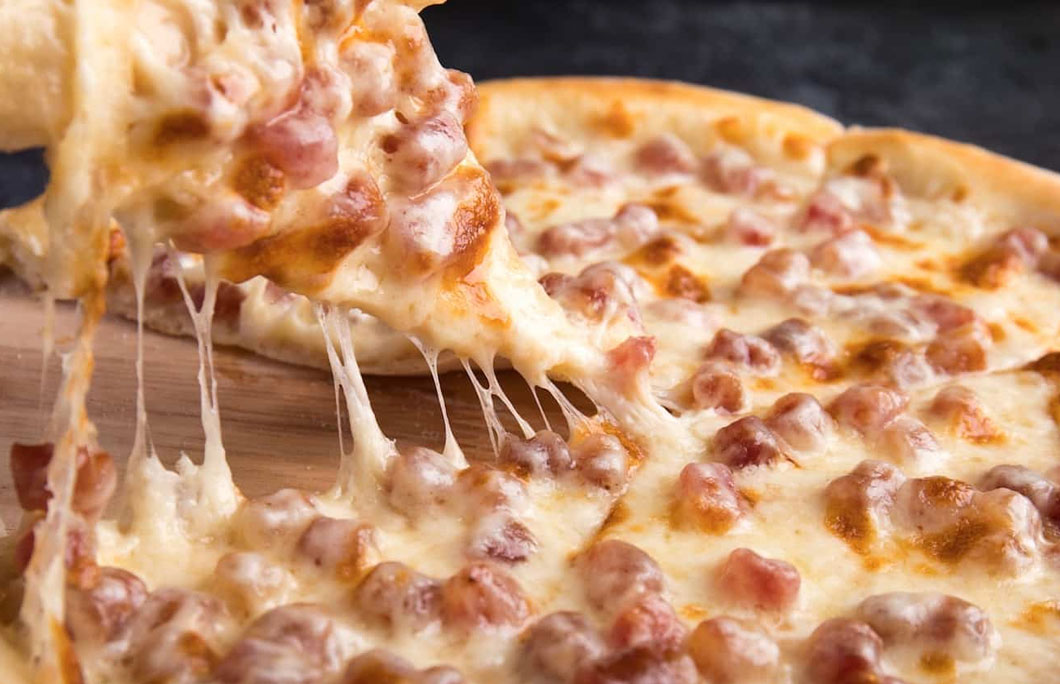 49th. Golden Crown Panaderia Neighborhood Bakery – Albuquerque, New Mexico
This unique father-son pizzeria has some fairly unusual crust choices that make it special. Try a new pizza creation with a choice of blue corn crust, New Mexico green chile crust, or peasant crust and discover a pie variety you never knew existed.
---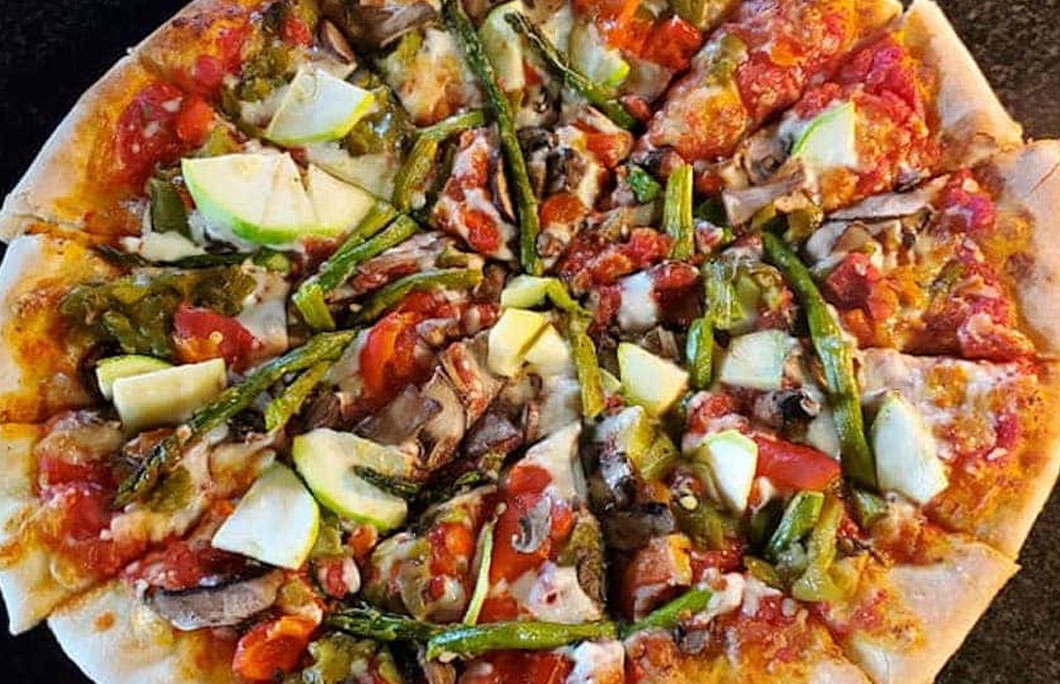 48th. Tony's Brick Oven Pizzeria – Gulfport, Mississippi
Tony's opened after the devastation of Hurricane Katrina, as part of Gulfport Mississippi's Historic Downtown Renovation Project. The Gumbo Pizza here is the best coastal cuisine you'll try: Spicy File Roux (a sauce of ground dried sassafras leaves) topped with shrimp, crab meat, andouille sausage, rustic tomatoes and sliced okra, finished with four cheese blend and parmesan. You'll have to roll yourself out.
---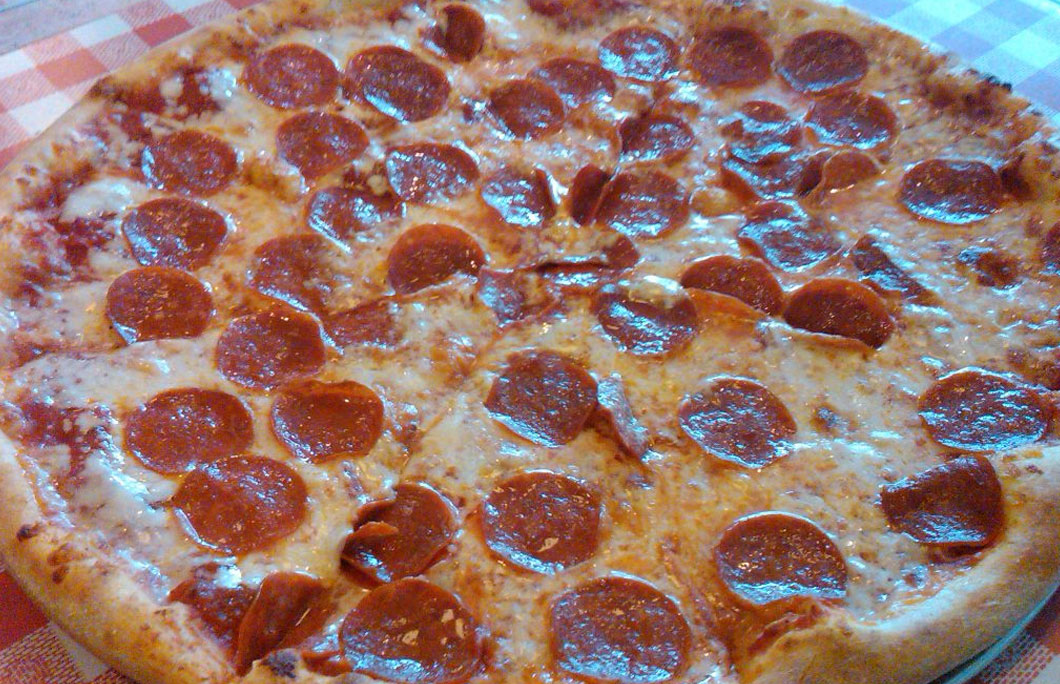 47th. Alley Cat – Manchester, New Hampshire
The home of New Hampshire's largest pizza, the 20-inch bad boys here will have you stuffed for the entire day. The menu is named after cats, hence the name, with New York-style crusts. Classic toppings and a generous portion of cheese make this one of the best in the biz.
---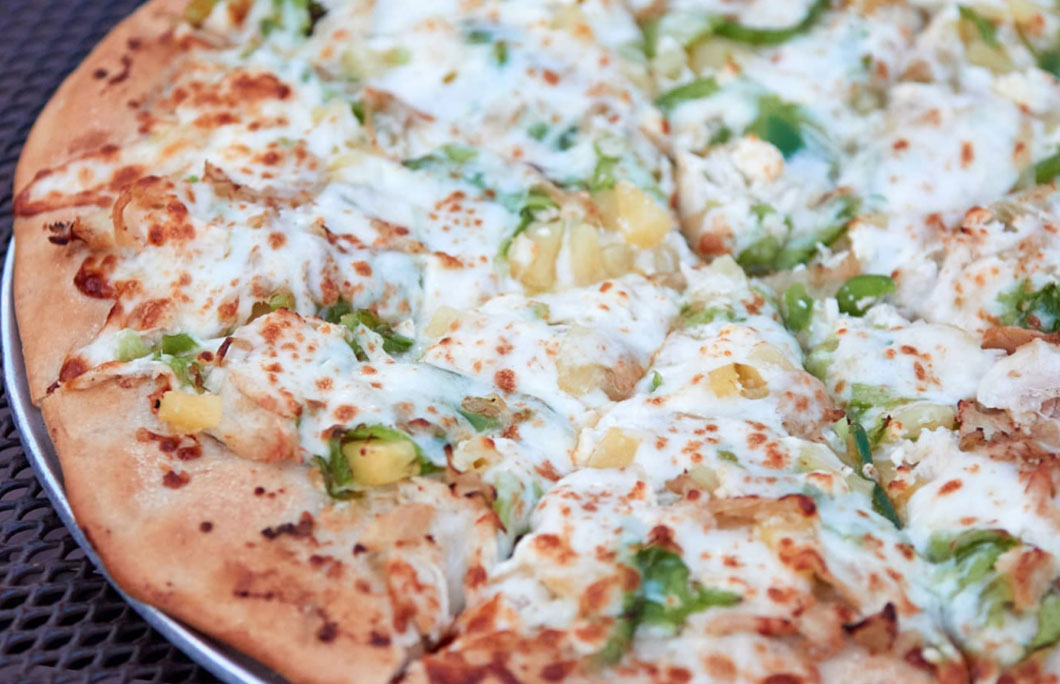 46th. Bottoms Up Pizza – Richmond, Virginia
This long-time Richmond favourite serves pizzas, salads and burgers as well as American starters such as chicken wings, garlic bread and nachos. This is a great solution for those with dietary restrictions as the restaurant offers a gluten-free crust as well as vegan cheese.
Order the Goat in the Garden pizza for something light and fresh to eat on the enclosed patio.
---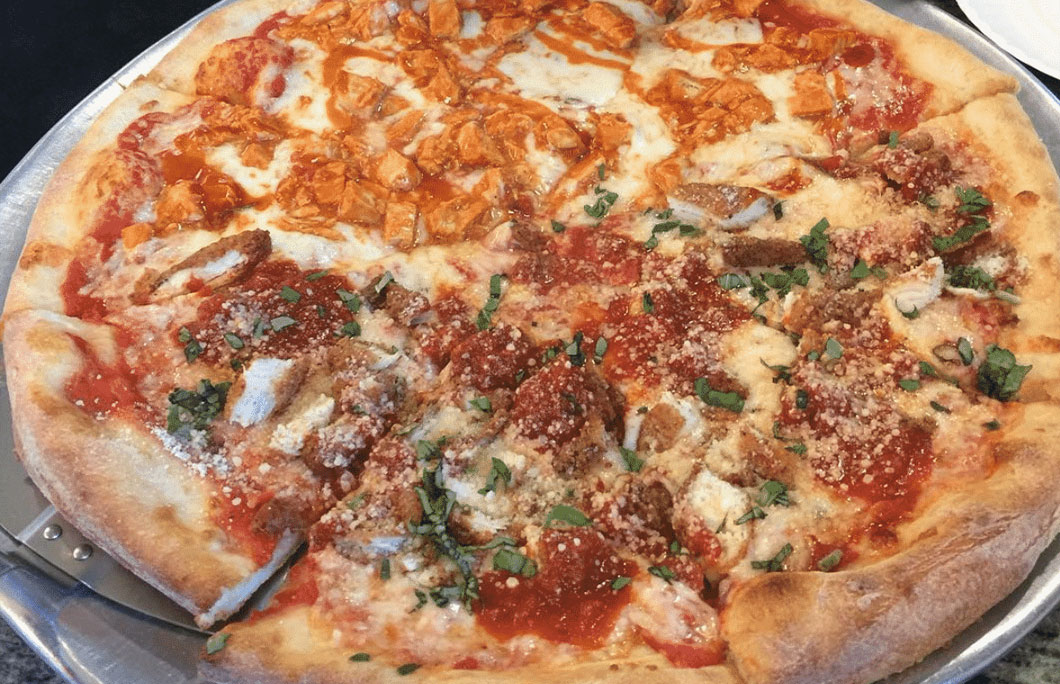 45th. Gianni's Pizza – Wilmington, Delaware
This popular pizza joint in Trolley Square is the place to go to when you want a classic, Italian-American pie. Rich tomato sauce, doughy crusts and creamy mozzarella combine for a pizza you'll be dreaming about long after the last slice is gone. Better order a full pie to take home with you; you're going to want to indulge in some leftovers.
---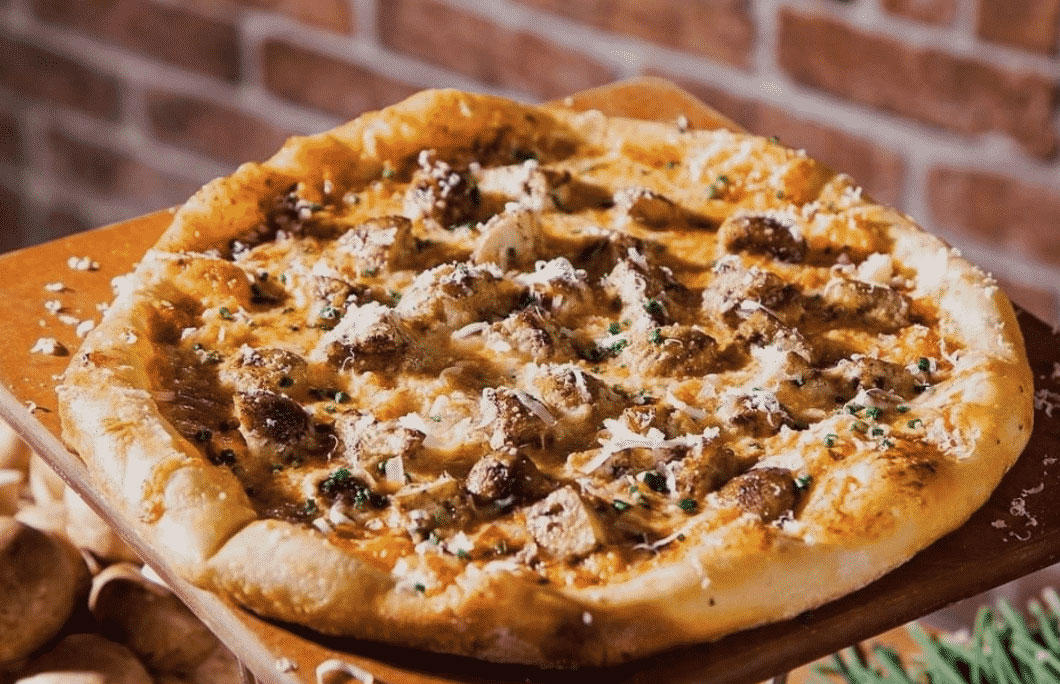 44th. Upper Crust Wood Fired Pizza – Oklahoma City, Oklahoma
Upper Crust is an uptown pizzeria and wine bar specialising in wood-fired, thin crust, New York-style pies. There's a laid-back Napa Valley vibe and the pizza toppings include a mouthwatering balsamic glaze, truffle oil and fig preserves, alongside the usual suspects.
---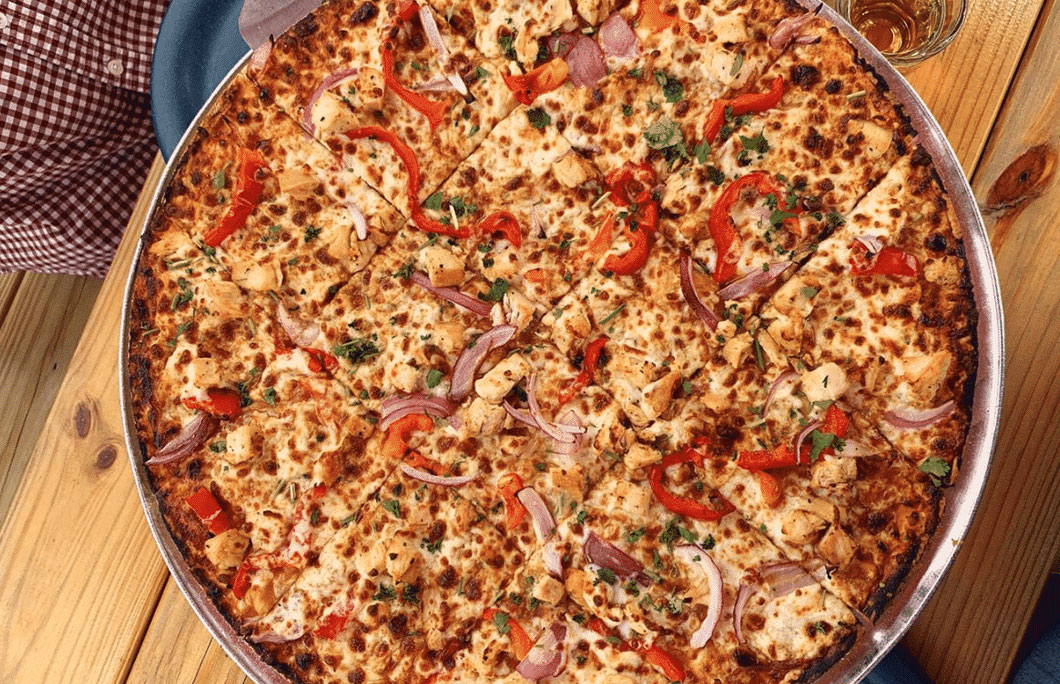 43rd. Rhombus Guys Pizza – Fargo, North Dakota
With a couple of locations in North Dakota, Rhombus Guys is synonymous with finding a tasty and crowd-pleasing pizza. There is a wealth of pizza choices on their menu (over 30!) and we can guarantee that you'll find something to your liking here.
With so many great options to choose from, try the T-Rex Pizza, one that is located with lots of meats!
---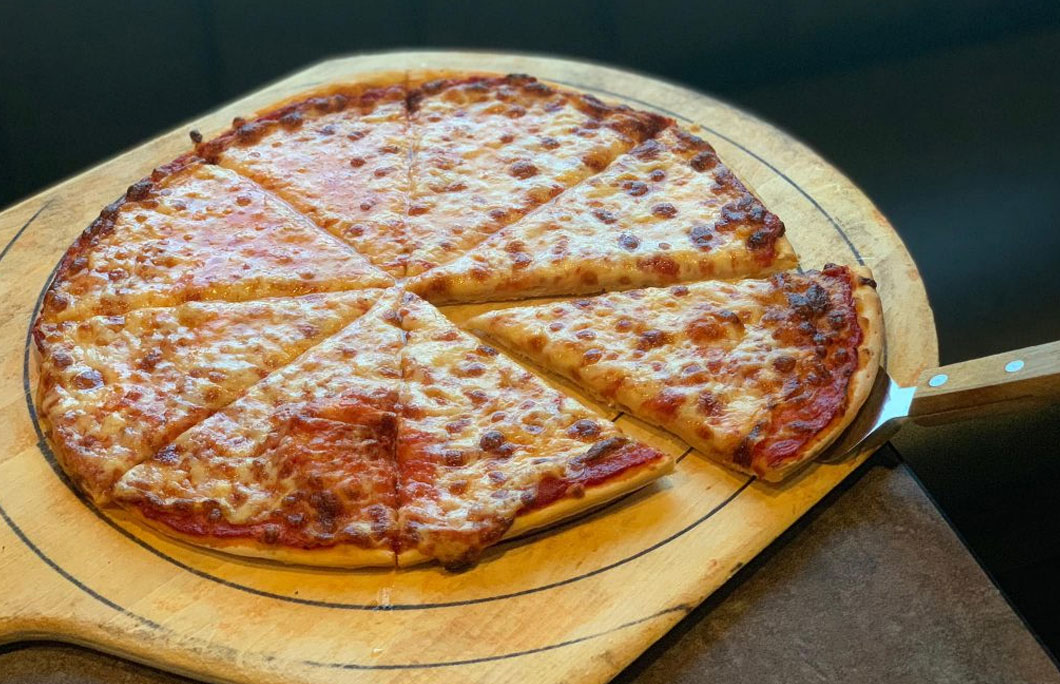 42nd. Pagliai's Pizza – Johnston, Iowa
Come to Pagliai's Pizza for an absolutely incredible cheesy pizza feast. Gourmet Italian it ain't, but that's what we love. Sometimes only a big loaded pie will do the trick, and there's no better spot than here.
The bases are thin and crispy, or thick and deep pan, and come with a large selection of delicious toppings.
---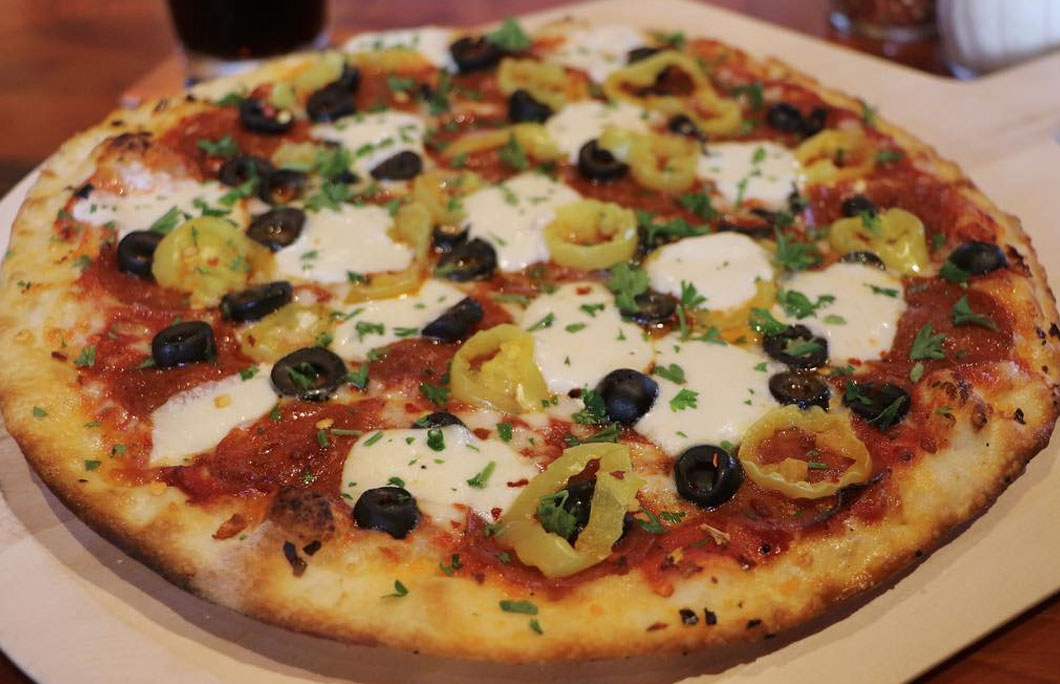 41st. Moose's Tooth – Anchorage, Alaska
Going strong since 1996, this is a local favourite – you'll more than likely have to wait a little while for a table, but Moose's Tooth is also a microbrewery so you can have a nice beer while you wait. The pizzas here come with creative toppings and are hand-tossed, stone-baked and made from scratch every time. Perfection.
---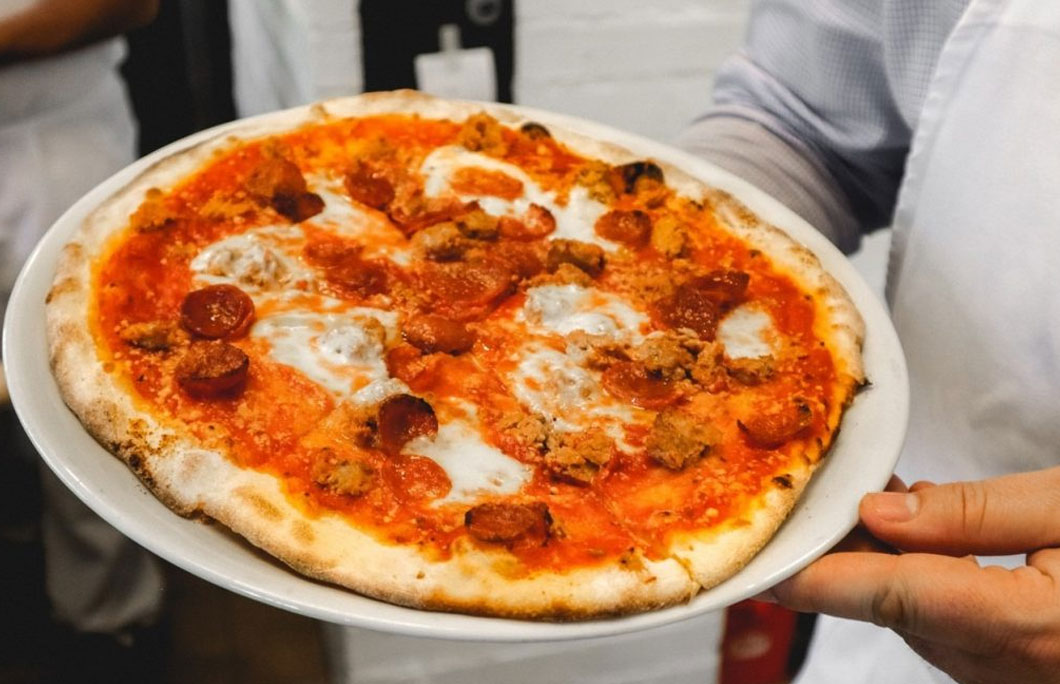 40th. Pizzeria Omaggio – Charlotte, North Carolina
This authentic Italian-style pizzeria does super specialty pizzas, with fresh high quality toppings and a delectable dough. Their seasonal pizzas feature unique toppings and they also do an insanely good homemade Semifreddo to finish off the meal.
---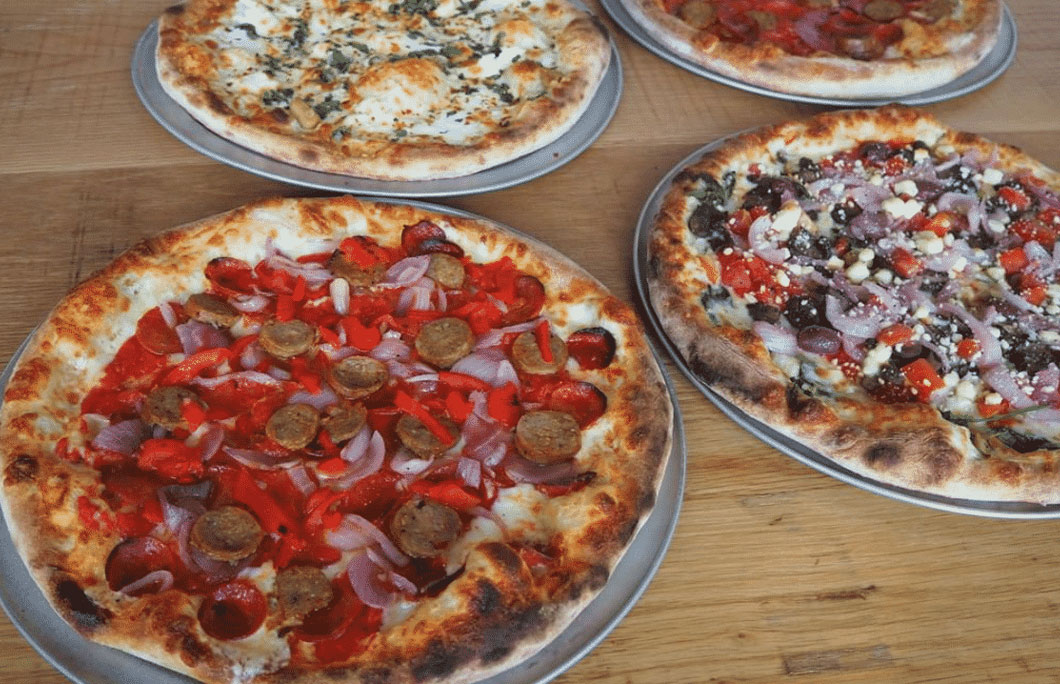 39th. Max's Coal Oven Pizzeria – Atlanta, Georgia
They have the only coal burning pizza oven in the state of Georgia and use it to turn out some world-class pies.
As well as their New York-style pizza they serve classic salads, pastas, Italian sandwiches and signature coal oven wings. Truly great tasting comfort food, and easily one of the best places for pizza in the US.
---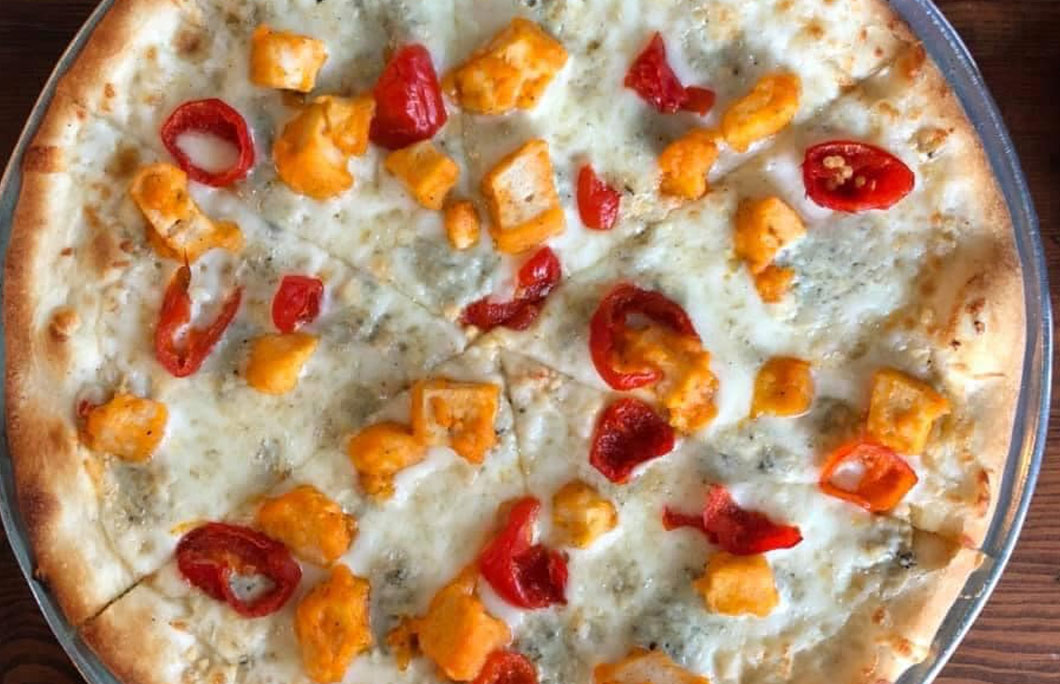 38th. D'Allesandro's Pizza – Charleston, South Carolina
No local in Charleston can deny that this neighbourhood pizza joint is a go-to haunt for some of the best pizza in the city. Actually, some of the best pizza in the US. Choose from set creations or make your own from over 30 toppings and sauces.
The end result here? A pizza that is absolutely bursting with flavour through every single mouthful.
---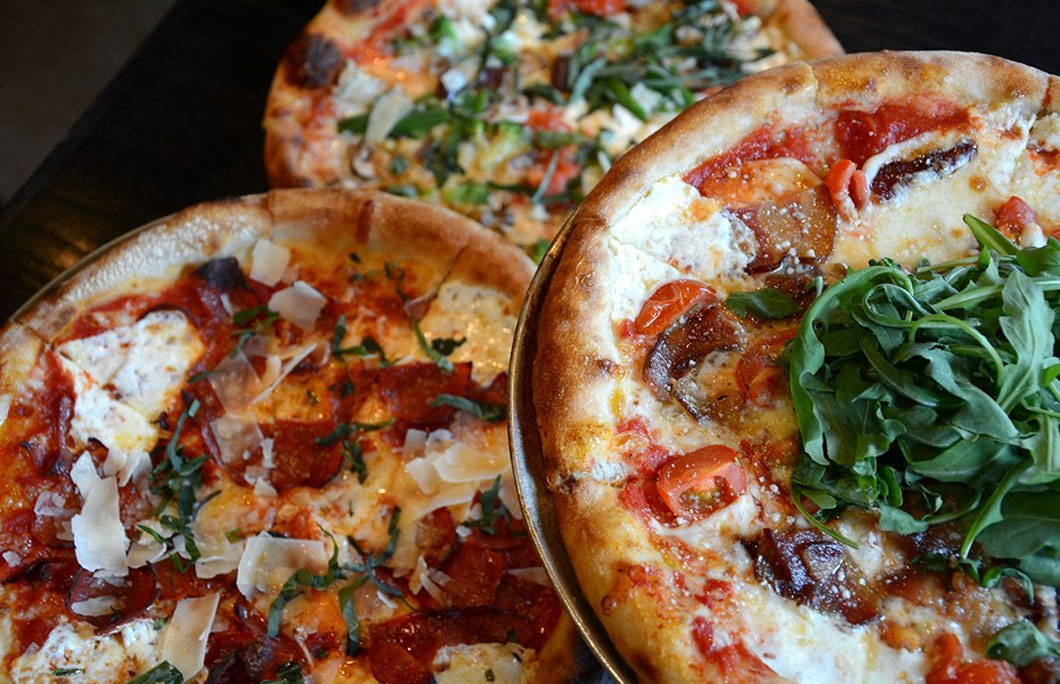 37th. Coals Artisan Pizza – Louisville, Kentucky
Sleek and clean, this industrial-chic pizzeria with a full-bar service turns out coal-fired gourmet pizzas. Crisp-crusted pizzas are stacked high with premium toppings but the house special pizzas are worth trying. The Waverly is a sweet and savoury hit with prosciutto, mozzarella, gorgonzola, parmesan and fig jam.
---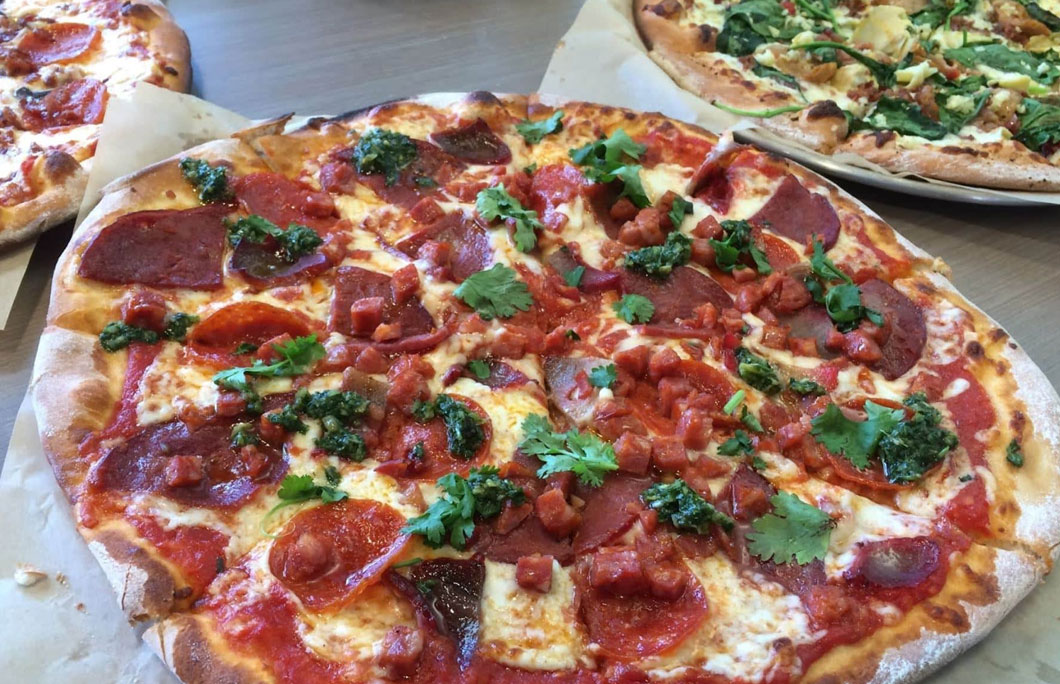 36th. Sophie's Gourmet Hawaiian Pizzeria – Honolulu, Hawaii
At Sophie's Gourmet Hawaiian Pizzeria you get just that: gourmet pizzas made from scratch and with love. People here love the Build Your Own option as there are tons of different and fresh ingredients to choose from to go on your pies.
If the create your own pie is a bit too overwhelming for you, try the Sophie'sticated pie. It has a few different cheeses, salami, tomatoes, arugula, and truffle oil. Gourmet at its finest!
---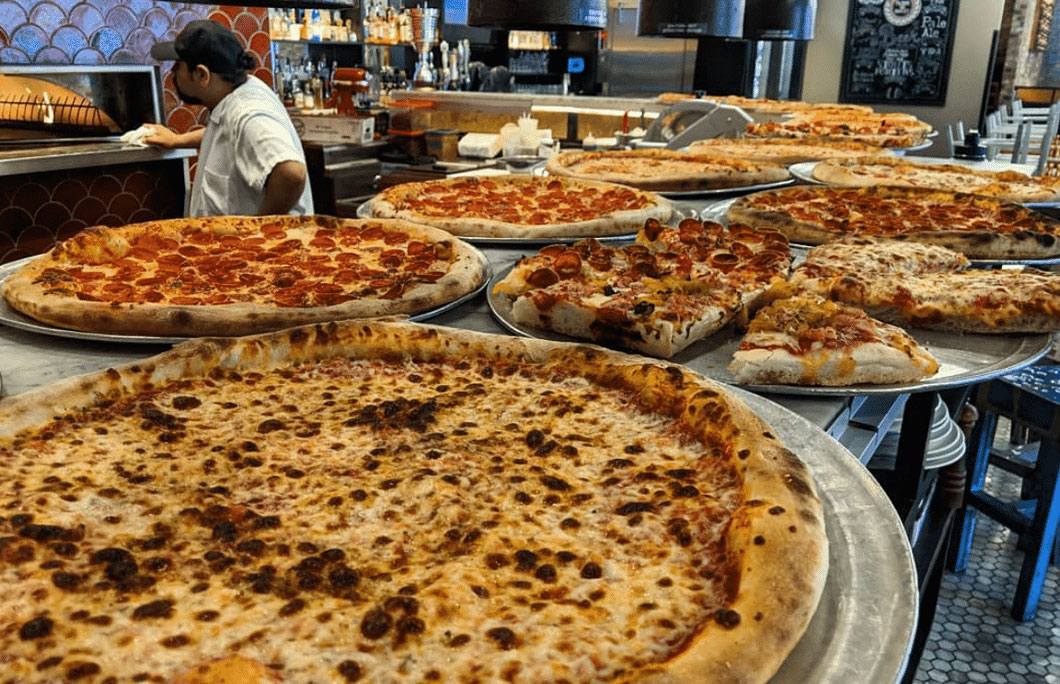 35th. Flour & Barley – Brick Oven Pizza – Las Vegas, Nevada
These are brick oven-style pizzas made with whole milk mozzarella and a dynamic selection of toppings that change on a regular basis. Grab a couple of slices with a friend and order one of their signature cocktails to wash it down with. You'll never want to leave.
---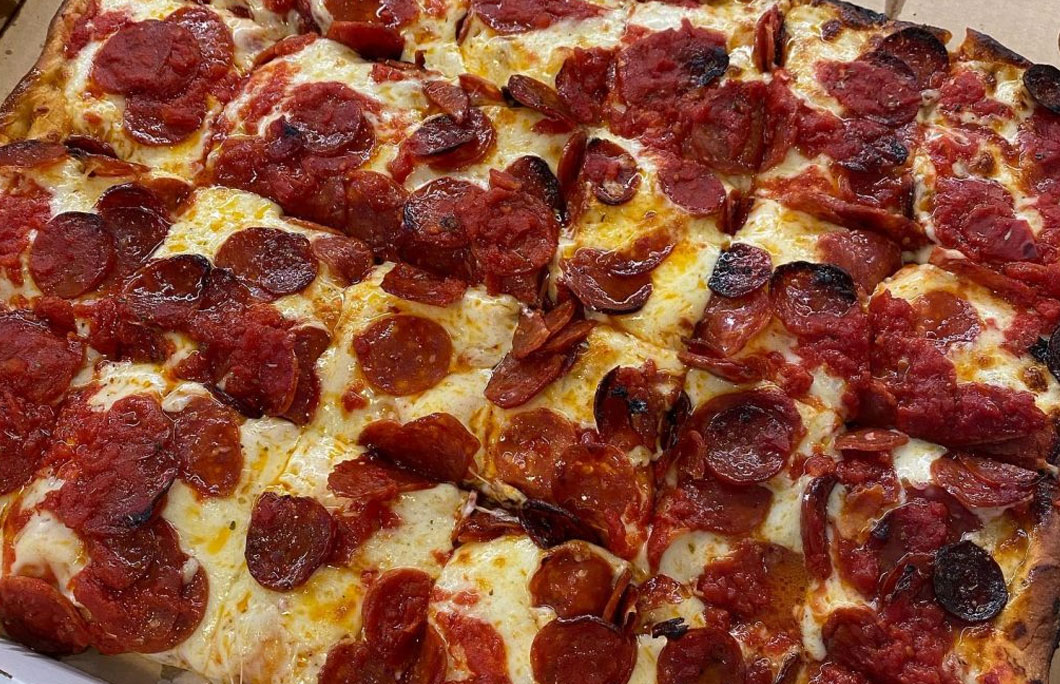 34th. Caserta Pizzeria – Providence, Rhode Island
Caserta Pizzeria has been a local tradition since way back in 1953, so you know that with over six decades experience they are going to be good at what they do.
Their pies come in traditional shapes and also as large rectangles served on plastic trays for sharing. The focus is very much on the food; once you take that first mouthful you will be in heaven. Seriously tasty pizza.
---
33rd. Pizzeria Bianco – Phoenix, Arizona
Chris Bianco started making pies inside the back corner of a neighbourhood grocery store in 1988 and it has since become an institution. So much so, that it is fair to say they have changed the entire pizza scene in the city for the better.
30 years later and the pies still stand up and are loved by regulars. A medium dough is topped with wonderful seasonal ingredients for a delicious pie.
---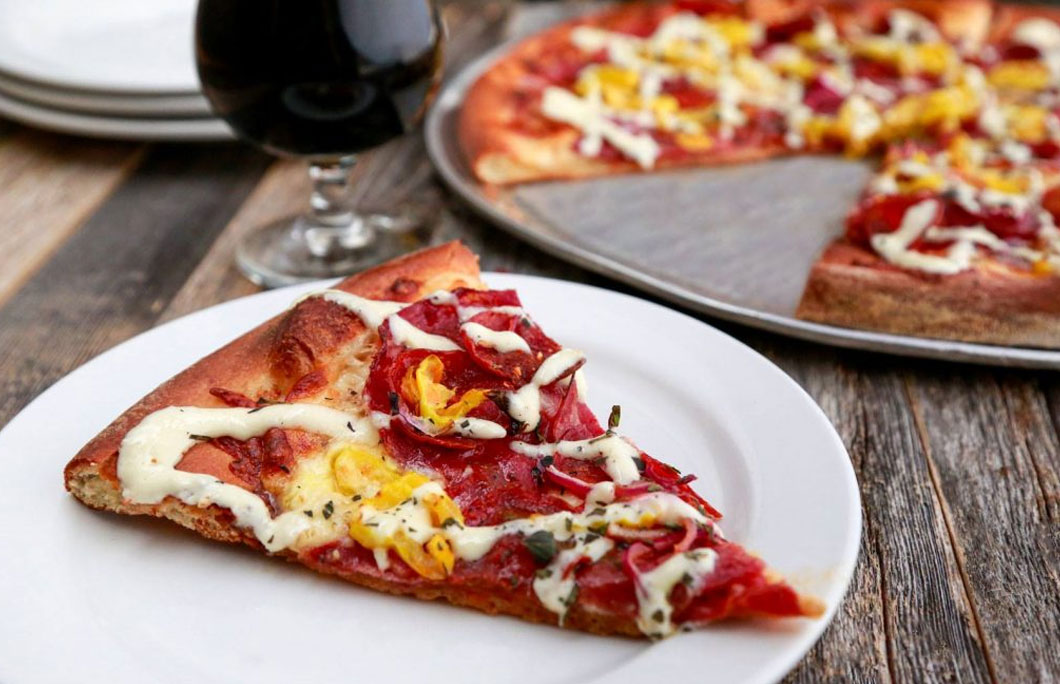 32nd. Pies & Pints – Fayetteville, West Virginia
With a name like Pies & Pints, is it really hard to see what makes this one of the best places for pizza in West Virginia? Start with a specialty pizza, which is made with a blend of provolone and mozzarella on their house-made, hand-tossed dough. They then sprinkle some roasted garlic oil and kosher salt on the crust to give it an extra flavourful kick.
---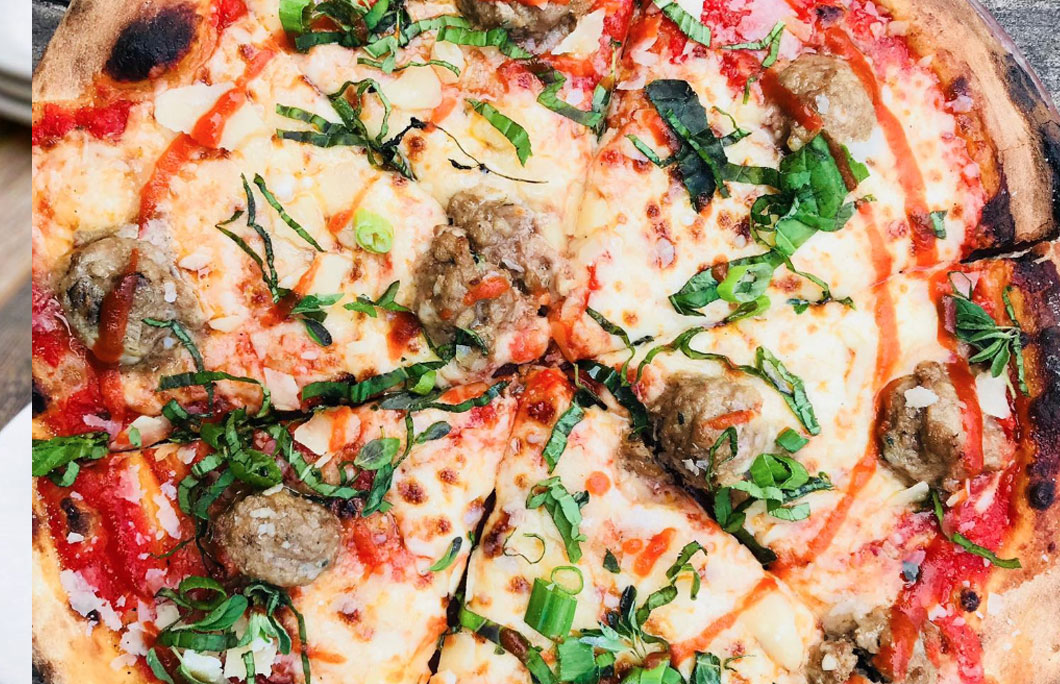 31st. ZAZA Fine Salad & Wood-Oven Pizza Co – Little Rock – Arkansas
Why go to Southern Italy when you can find the same flavours in Little Rock? ZAZA does perfect pies cooked in a wood oven.
Their finger-licking tomato sauce is made with just five ingredients: imported San Marzano Tomatoes, extra virgin olive oil, local basil, Kosher salt and just-cracked pepper.
---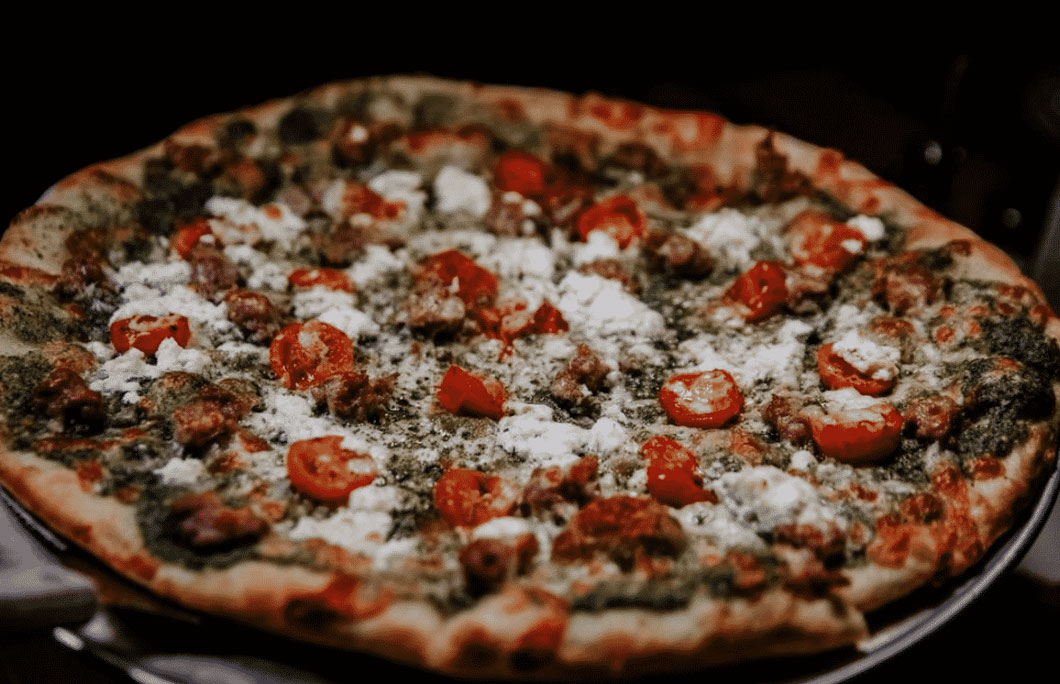 30th. Transfer Pizzeria Café – Milwaukee, Wisconsin
A brilliant bright and airy restaurant where they serve up a combination of great pizza, craft beers, super house cocktails and live music. The perfect place to start a night out with friends.
Their pizzas are on the thin and crispy side and come with a delicious selection of innovative toppings.
---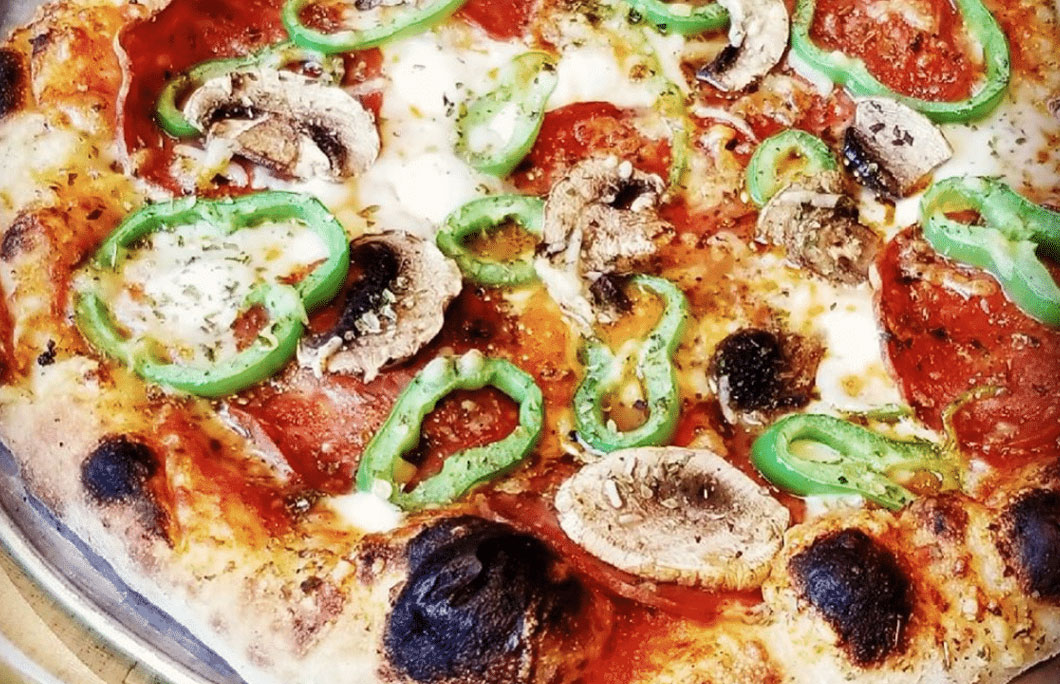 29th. Hand Fire Pizza – Jackson, Wyoming
Their pies are all made by hand and then cooked in a seriously hot wood fired oven to give them that perfect crust.
They feature inventive toppings with their specials ensuring there is always something you will be eyeing up on their brilliant menu. Throw in some top cocktails and this is a quality spot for a night out with friends.
---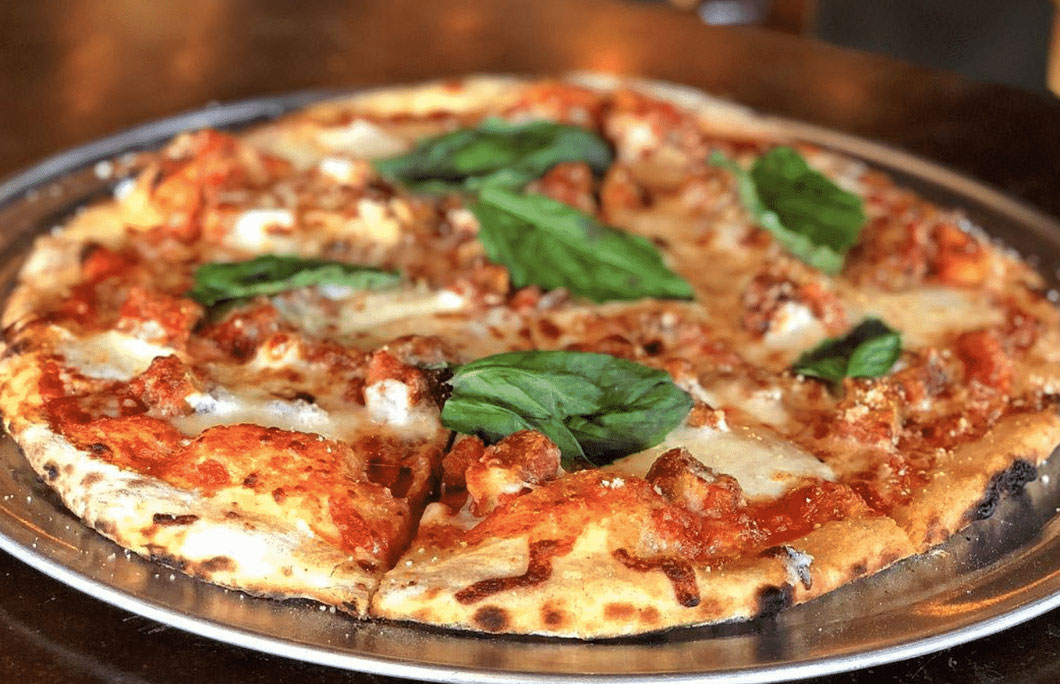 28th. Post Office Pies – Birmingham, Alabama
A funky pizzeria set in a former post office, this is where you'll get the best wood-fire-blistered pies in all of Alabama. Order at the counter, grab a cocktail and get ready to dig into some of the best pizza in America.
Order The Swine: Tomato Sauce, Pecorino Romano, House-Made Sausage, Slab Bacon, Molanari & Sons Pepperoni, Aged Mozzarella, Basil.
---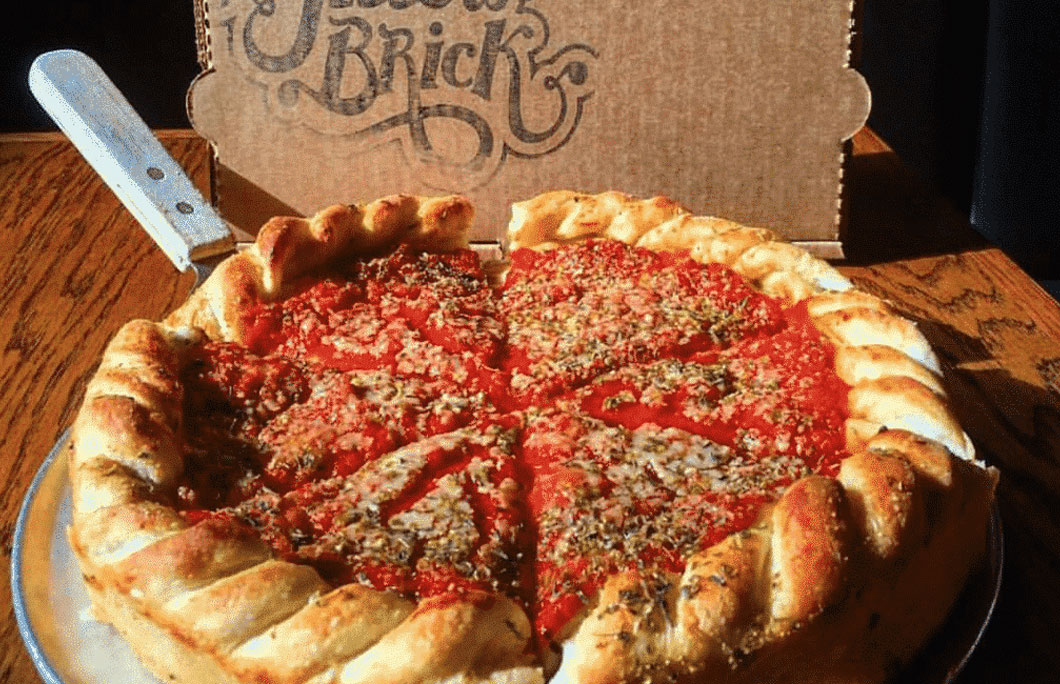 27th. Yellow Brick Pizza – Columbus, Ohio
Yellow Brick Pizza does hand-tossed, overflowing pies that always hit the spot.
Build your own if you're feeling creative or try their special Chicago Stuffed Pizza. That's mountains of mozzarella & provolone melted between two layers of delicious pizza dough and topped with chunky red sauce, romano, parmesan & oregano.
---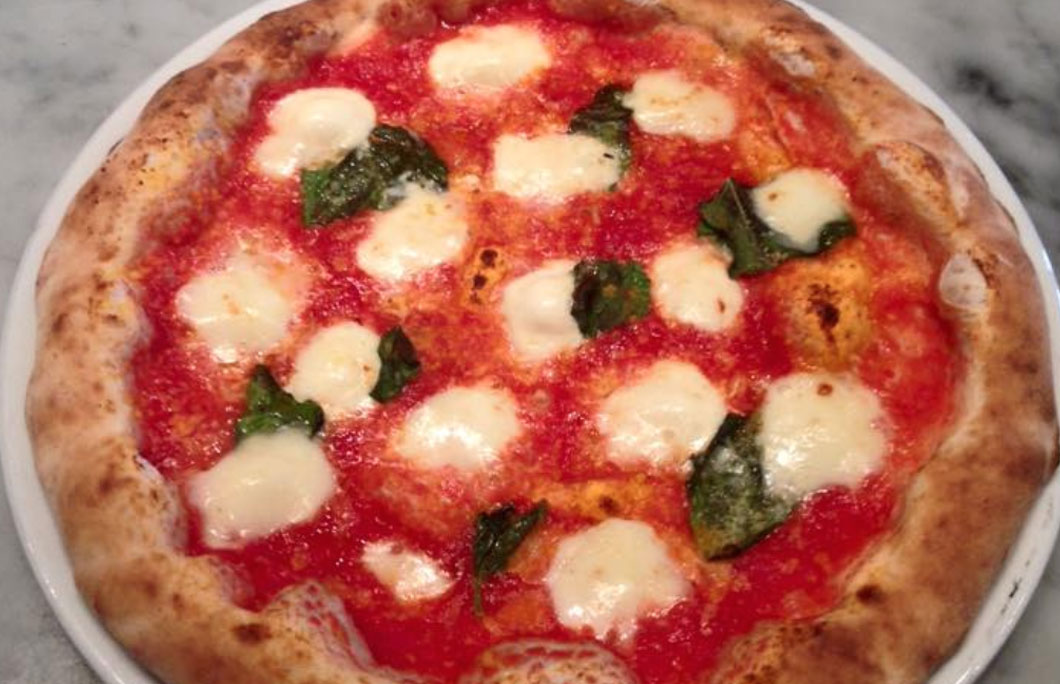 26th. Duca's Neapolitan Pizza – Colorado Springs, Colorado
Purely fantastic Neapolitan pizza, cooked in a handmade brick wood-fired oven to a blistering 800 degrees. These are the kind of pizzas you want to eat every single weekend – and when they're as good as Duca's, we won't blame you if you do.
---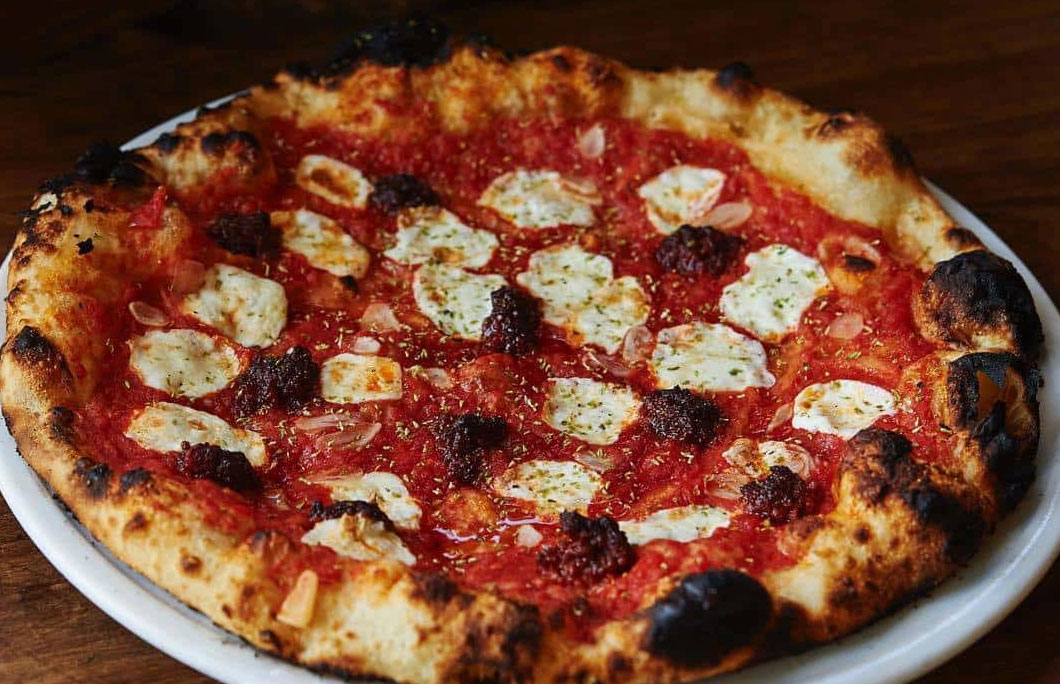 25th. Pastaria – Nashville, Tennessee
This St. Louis import has a gourmet menu of nine different pies, all of which are cooked to perfection in the wood-fired oven. Pastaria always has the right amount of charring on the pizza, with doughy crusts and droolworthy toppings. The Roman is a classic: tomato, garlic, bacon, mozzarella, pecorino and chilli.
---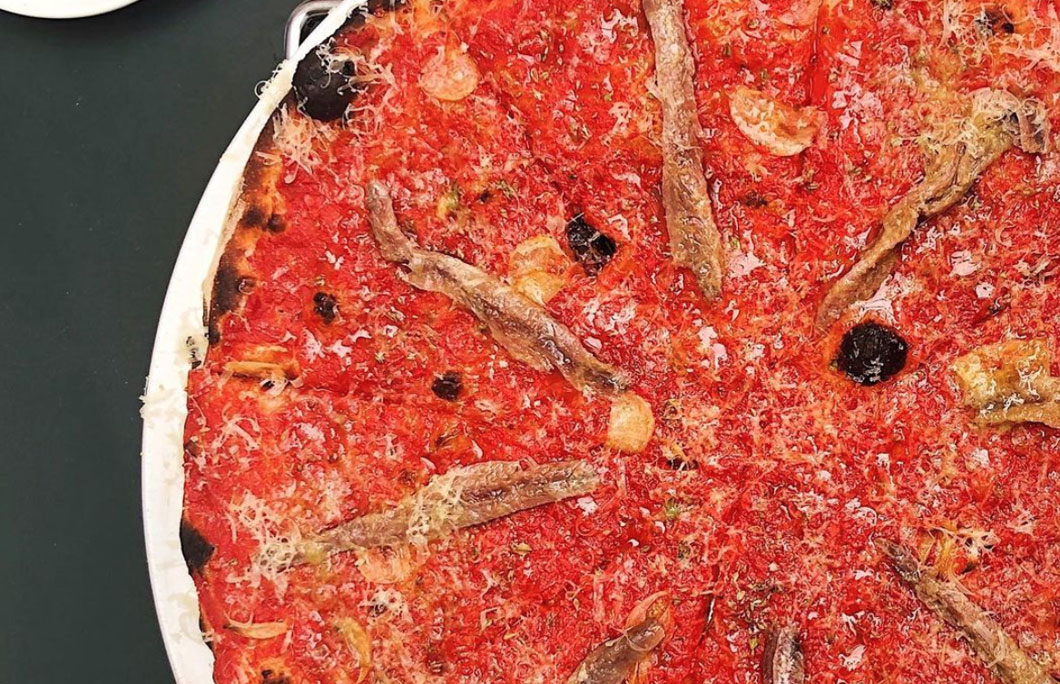 24th. Pizzeria Beddia – Philadelphia, Pennsylvania
It was once named the best pizza in America, and we think it still very well might be! Joe Beddia brings his cult following pizza to the masses and we are here for it!
Get ready to have one delicious pizza, provided that you order a whole one, there's no ordering by the slice here! A favourite is the anchovy pizza, it's all about simplicity as Beddia's, and this pizza pretty much sums it up.
---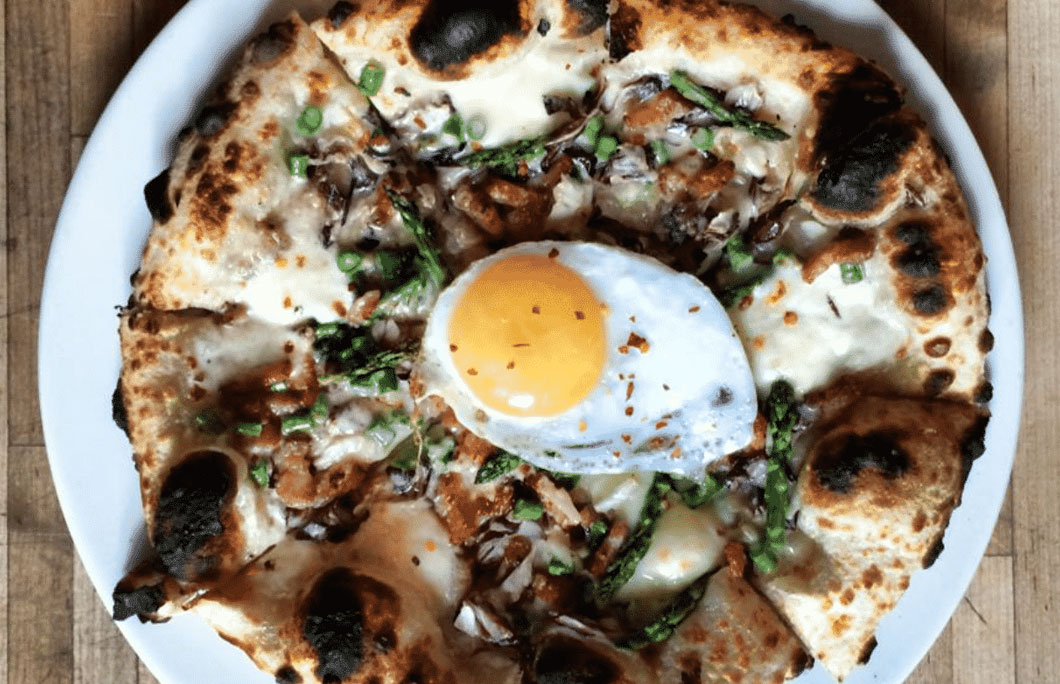 23rd. Blackbird – Bozeman, Montana
Everything on their menu is seriously tempting from their small plates through to the fresh home made pasta. To come here and not have the pizza would be a travesty.
Perfectly charred crusts, wonderfully fresh and well sourced toppings make this a pizza of your dreams. Add in a buzzing room and this place has it all.
---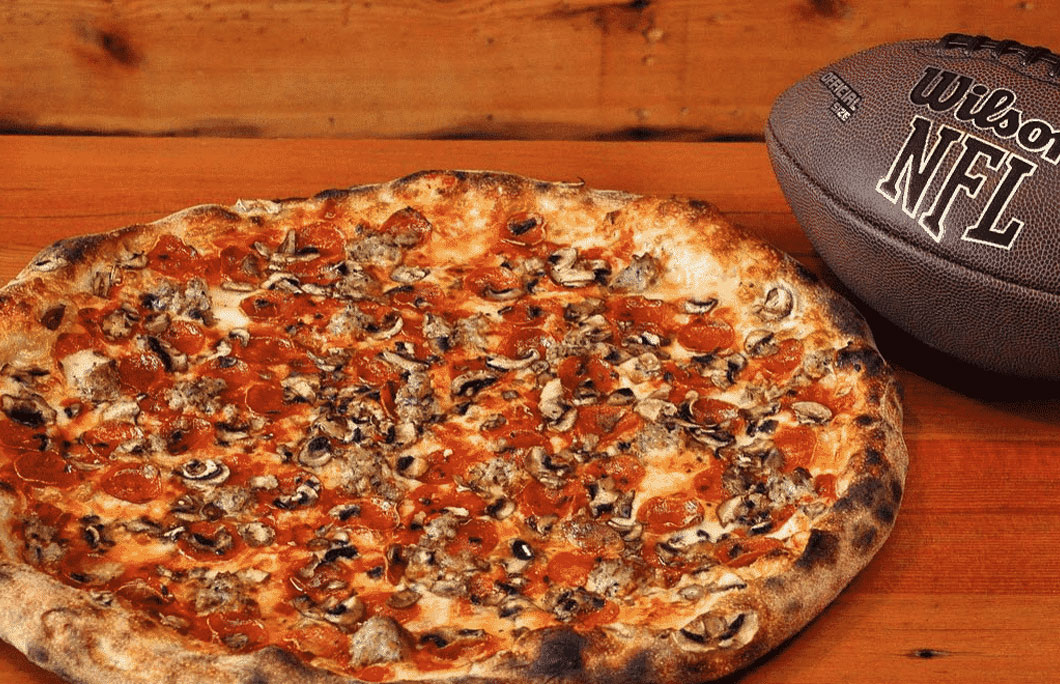 22nd. Apizza Scholls – Portland, Oregon
These guys magically churn out perfect 18-inch pies from an electric oven – no mean feat. The pies are real East Coast style, thin and crispy with nicely spread toppings.
Quirky names include the "Pig & Pineapple," "Tartufo2 The Electric Boogaloo," and "Sausage & Mama."
---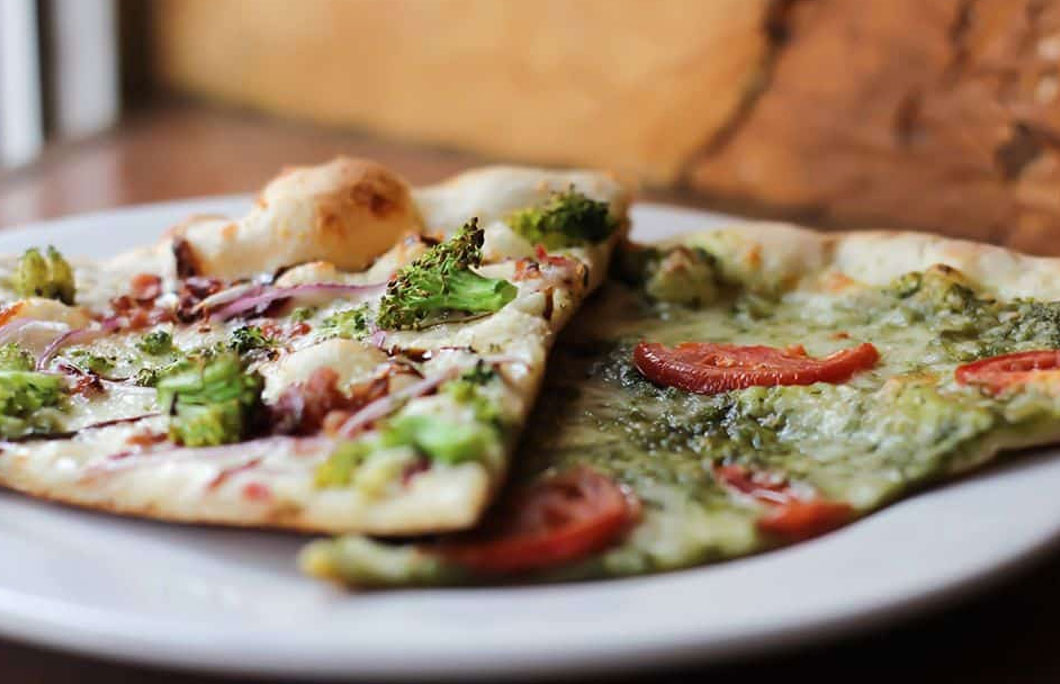 21st. Positive Pie Inc. – Montpelier, Vermont
Positive Pie is a pizzeria offering flavourful pizzas made from old school heritage and a new age Vermont mindset. They've found the perfect balance between using authentic Italian flavours and Vermont style to craft some of the best pizzas in the state. Everything is made from scratch, which ensures consistent, delicious flavours in every single bite you take.
---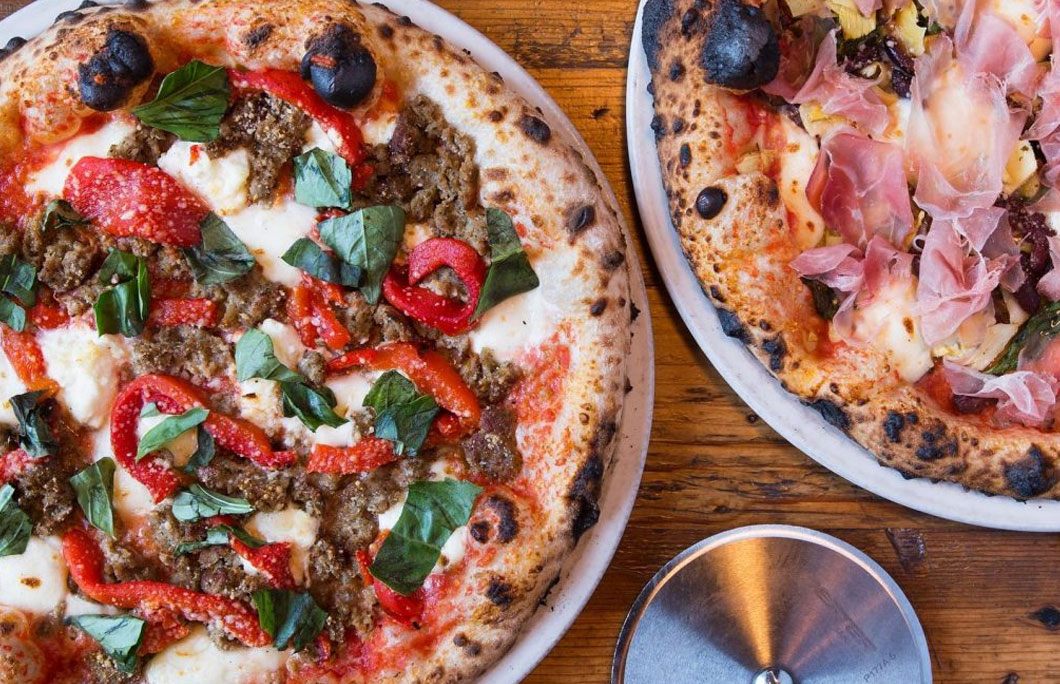 20th. Flatbread Neapolitan Pizzeria – Boise, Idaho
As the name suggests, these pies with huge puffy crusts are very much in the Neapolitan-style of making pizza. They load the centre up with toppings to create a pizza that is absolutely bursting with flavour through every single mouthful. For something different, go for the Purple Potato & Bacon pie: roasted purple potatoes, candied bacon, fontina, gorgonzola, fresh thyme, and chili flakes.
---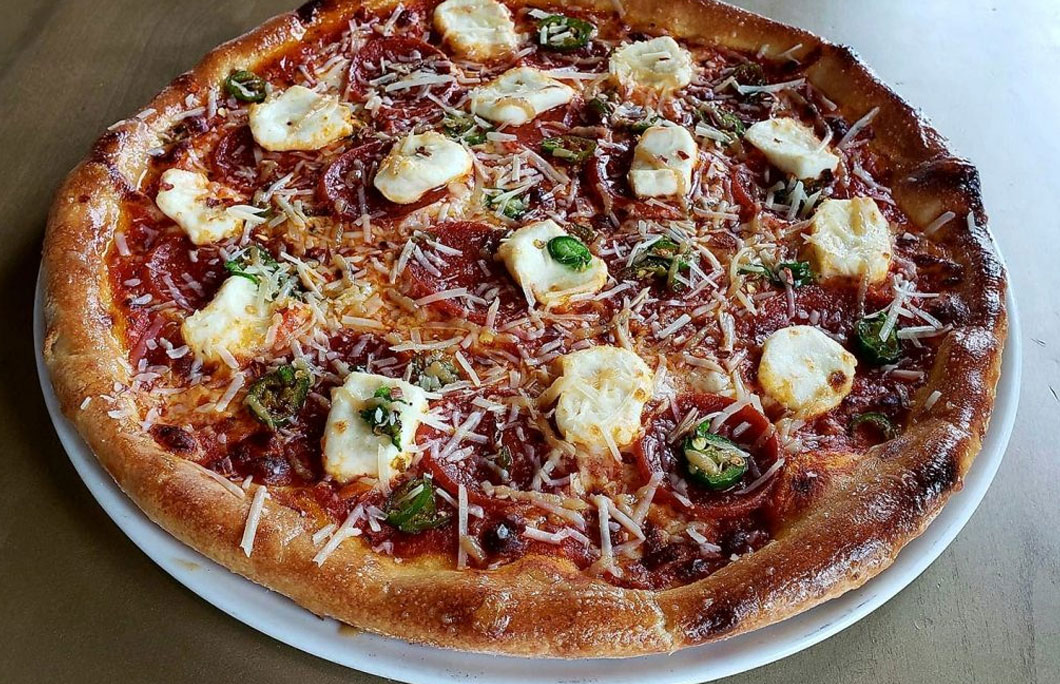 19th. MōMō Pizzeria & Ristorante – Lincoln, Nebraska
MoMo is all about sourcing local ingredients, as well as gourmet foods direct from Italy. Pizzas are hand-tossed and baked at 800 degrees in a wood-fired oven for perfect charring and crispy crusts.
Pizza toppings include spicy cream cheese, pepperoni, serrano peppers, red pepper flake, parmesan, and garlic puree. Yum.
---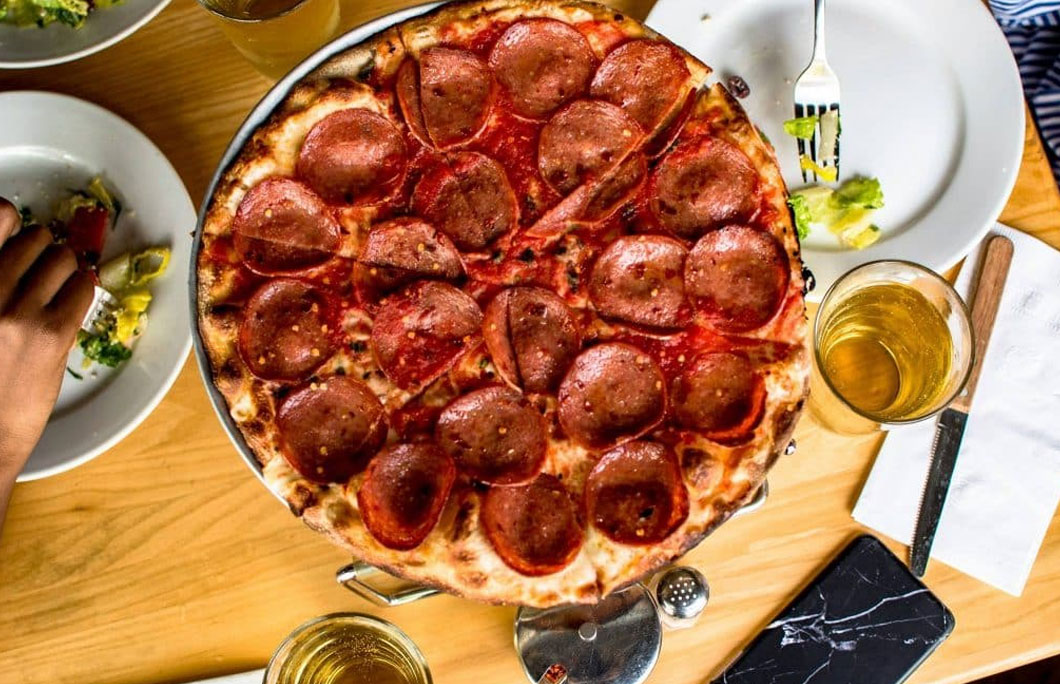 18th. Black Sheep Coal Fired Pizza – Minneapolis/St. Paul, Minnesota
Their pizzas are cooked in a coal-fired oven, which gives the crust that wonderful smokey and crisp base. Come here for one of the best pizzas in the US.
Throw in a great wine list, craft beers and pies that are made for sharing, and this is the perfect spot for a big meal with friends.
---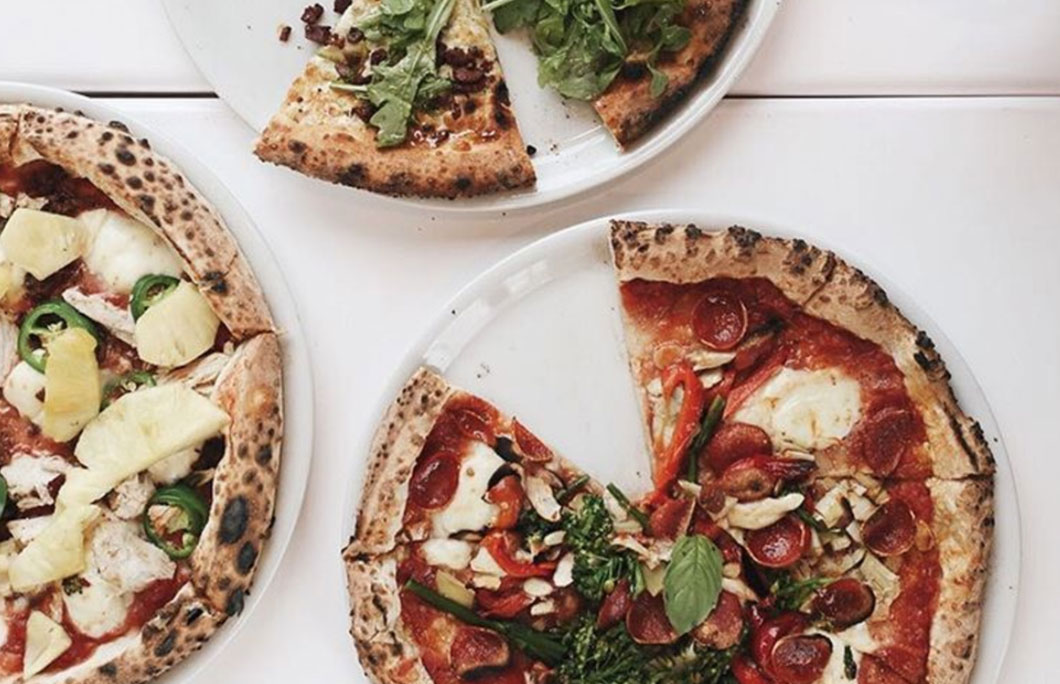 17th. 1889 Pizza – Kansas City, Kansas
A beautifully stylish restaurant that also serves up incredible pizza. The pies taste as well as they look, with house specials including the Honey Bee with fresh pear, Gorgonzola and local honey.
All pizzas can be made with either traditional Neapolitan crust or gluten-free crust.
---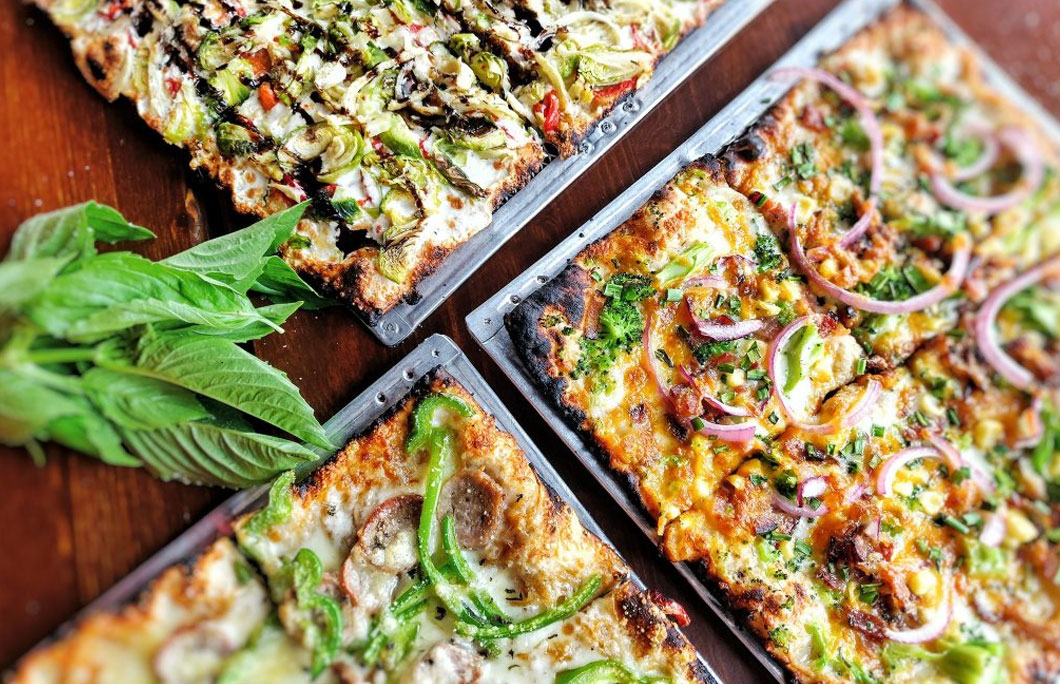 16th. Joe Squared – Baltimore, Maryland
This award-winning pizza spot does coal-fired, square pizza. They taste so good because the dough is kept nice and simple: sourdough crust made with 200-year-old starter, organic Caputo four, sea salt, water, and extra virgin olive oil. You have got to get the Bacon and Clam pie: Roasted garlic cream, clams, maple-smoked bacon, sweet onion, fresh mozzarella, Romano, Asiago, and oregano.
---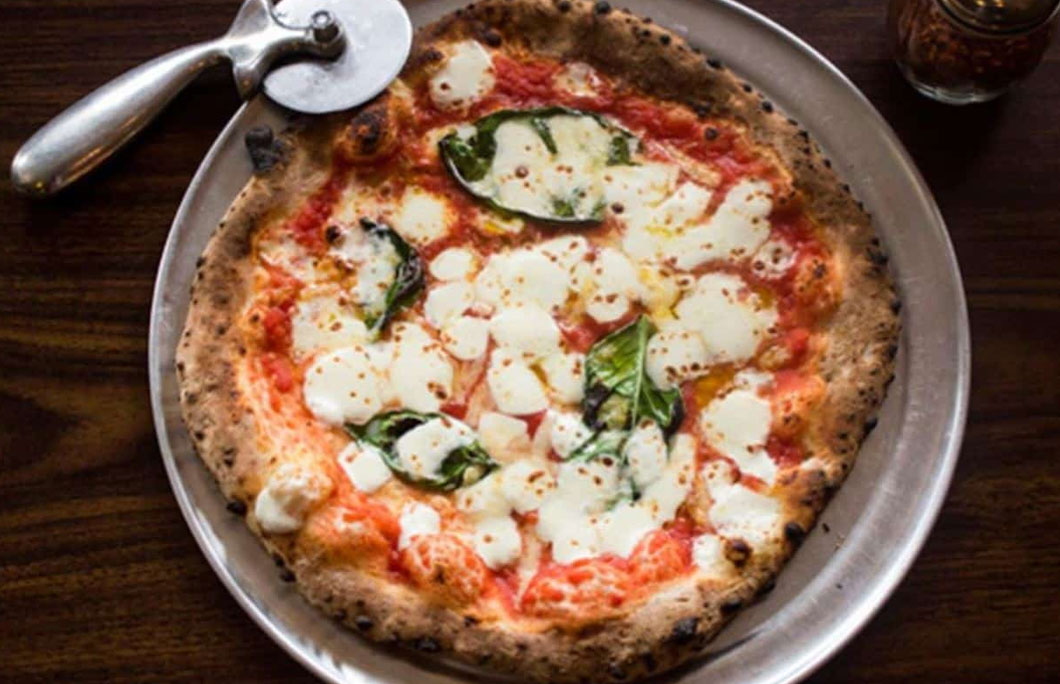 15th. Pizzeoli – St. Louis, Missouri
For your classic Neapolitan-style pizzas, head to Pizzeoli. The pies are cooked in a wood-fired oven and come out sizzling hot and fresh. Most of the ingredients, from the cheese to the dough are made daily, in-house. Neapolitan-pizza purists should try the Margherita pizza here.
---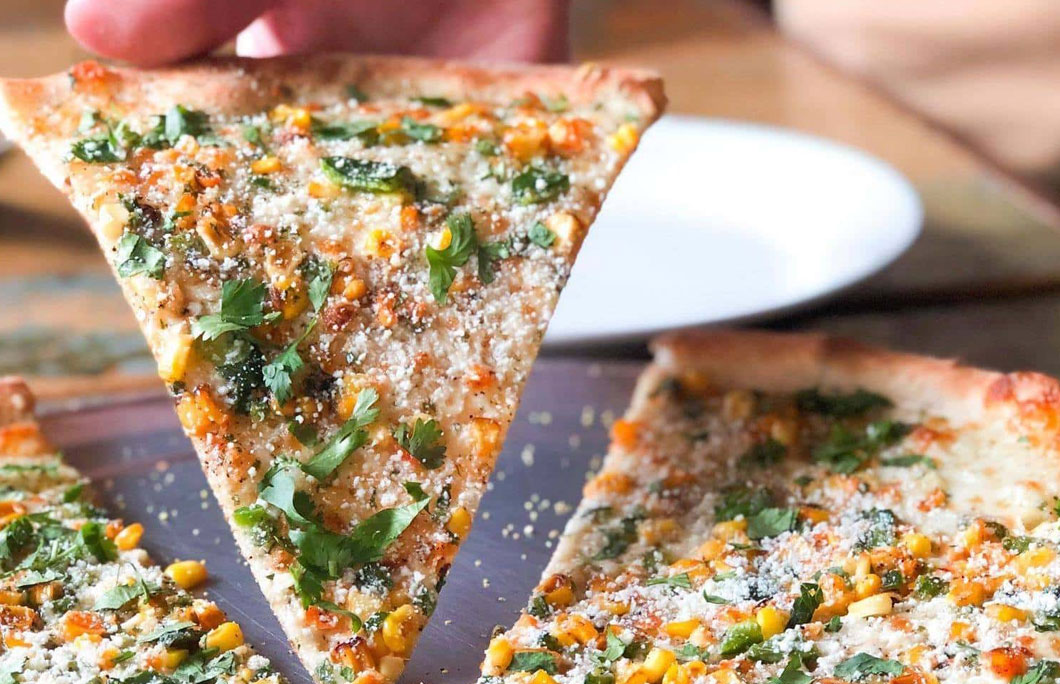 14th. OTTO – Portland, Maine
There's no denying that OTTO is home to some of the best pizza in Portland, Maine. Heck, they might even serve some of the best pizzas in all of the state of Maine. Even the locals agree. It's been a staple in the local pizza community since opening in 2009, famous for everything from their dough and sauce to delectable toppings.
---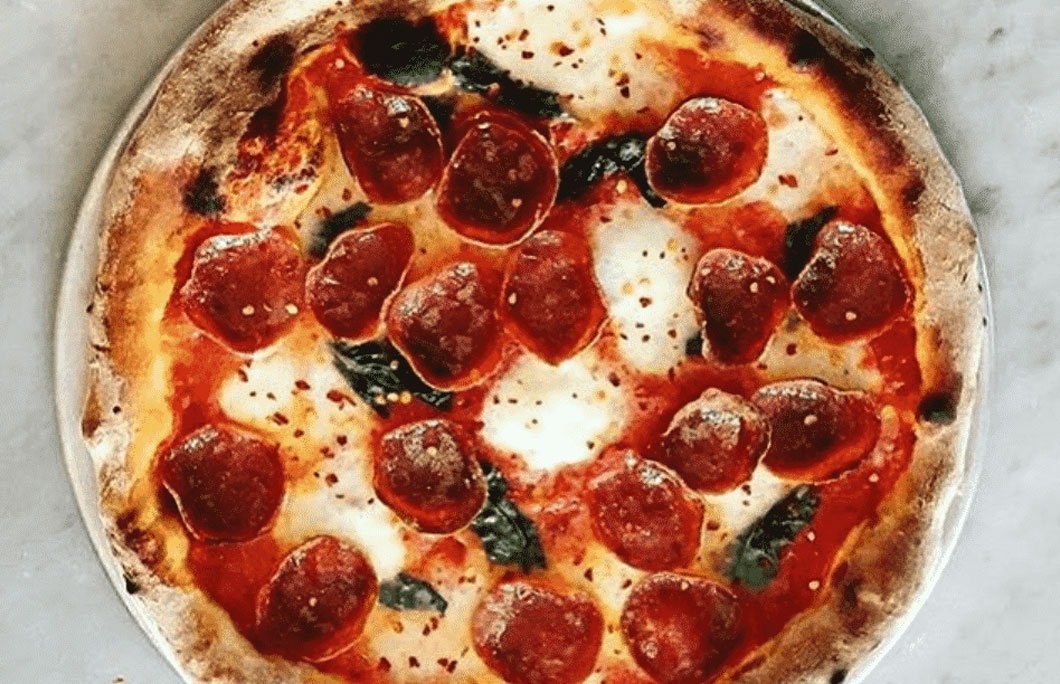 13th. Pizza Nono – Salt Lake City, Utah
Salt Lake City's hippest pizza parlour takes pride in its focus on thoughtfully sourcing ingredients – locally when possible.
There's just six or seven pizzas on the menu (and one weekly special) but when they're this tasty, you don't need an overload of options. Easily one of the best spots for pizza in the US.
---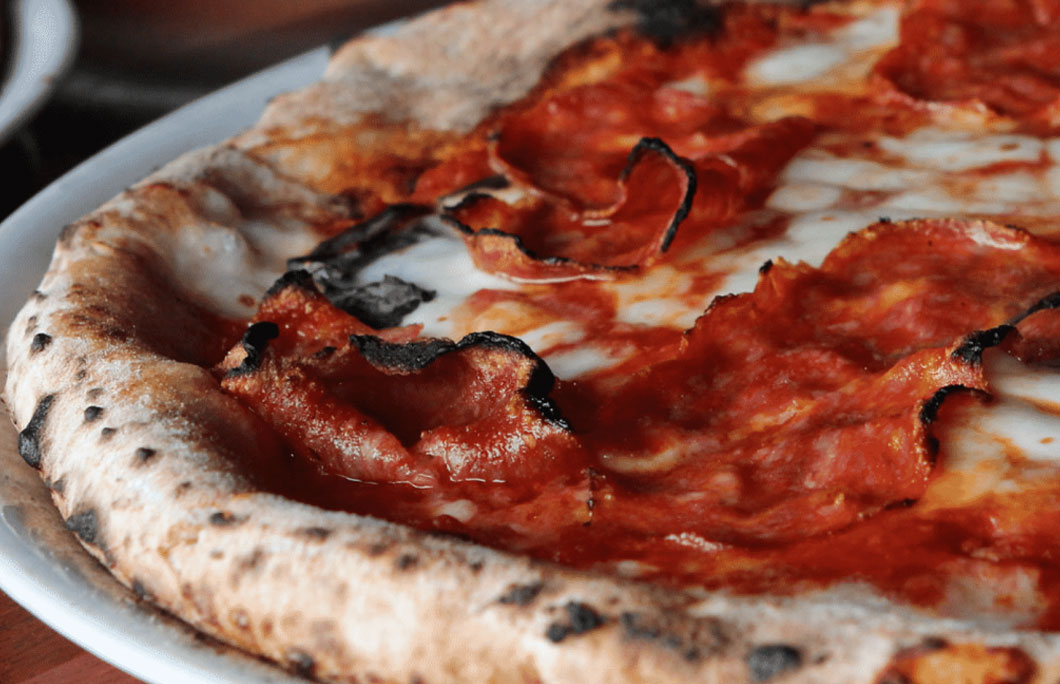 12th. Cane Rosso – Dallas, Texas
Cane Rosso serves some of the most authentic wood-fired Neapolitan pizzas in Texas and now has three locations across Dallas.
The key is the quality of the ingredients handmade dough rolled daily, mozzarella made in-house and toppings that are to die for. Once you taste their pizzas you might not ever be able to have any other slice again and be truly happy.
---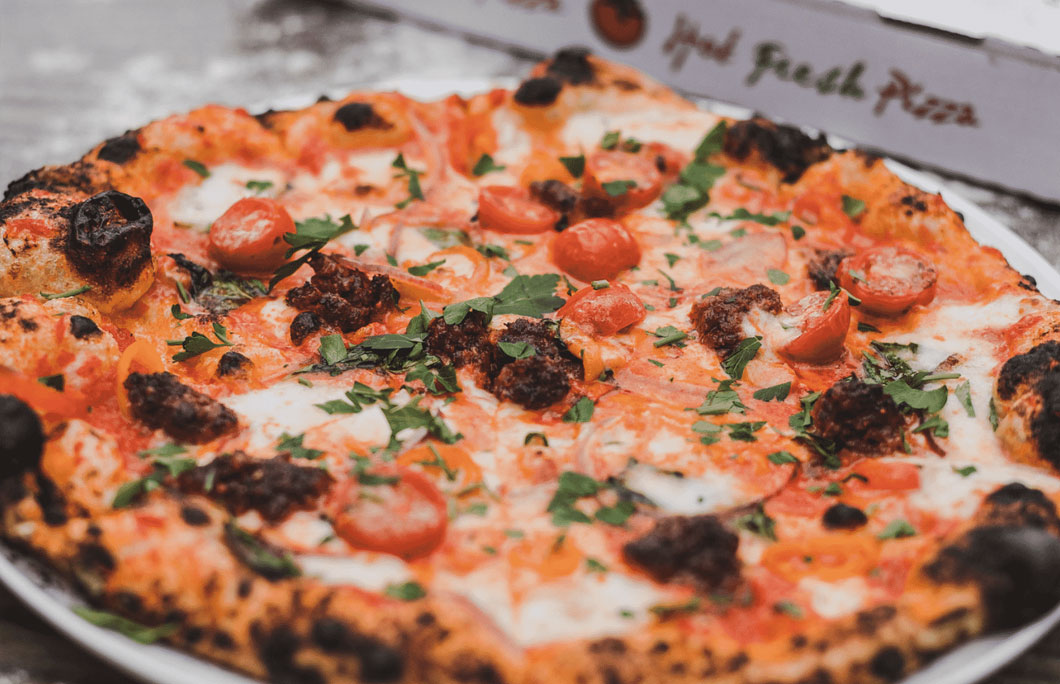 11th. Spark Pizza – Redmond, Washington
Spark Pizza combines tradition with creativity when crafting their pizzas using only the freshest and finest ingredients.
That means locally-sourced ingredients when in season, and house made dough that is hand-stretched and fired to order in a piping hot wood-burning oven. Tasty, and always reliable.
---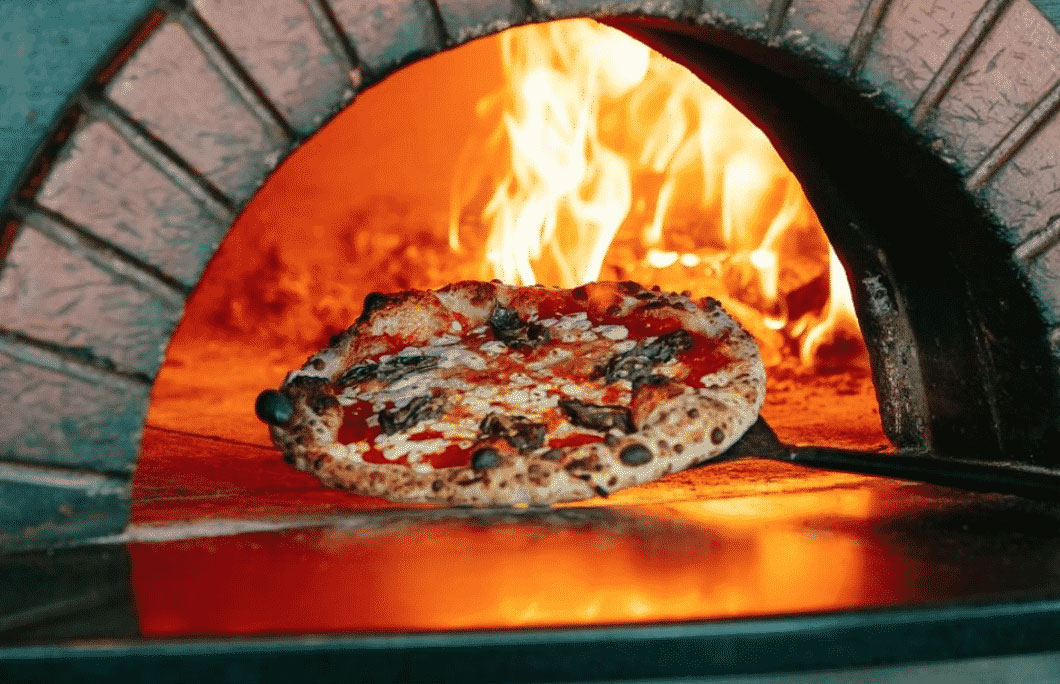 10th. Posto – Boston, Massachusetts
Posto has a full menu with antipasti, insalate, handmade pasta, grilled meats and fish. But you come here for one reason and that is to have their incredible Neapolitan wood-fired pizza.
You can smell the oven as soon as you walk in the door which makes your choice very easy. Their pies are absolutely delicious and come served piping hot just out of the oven.
---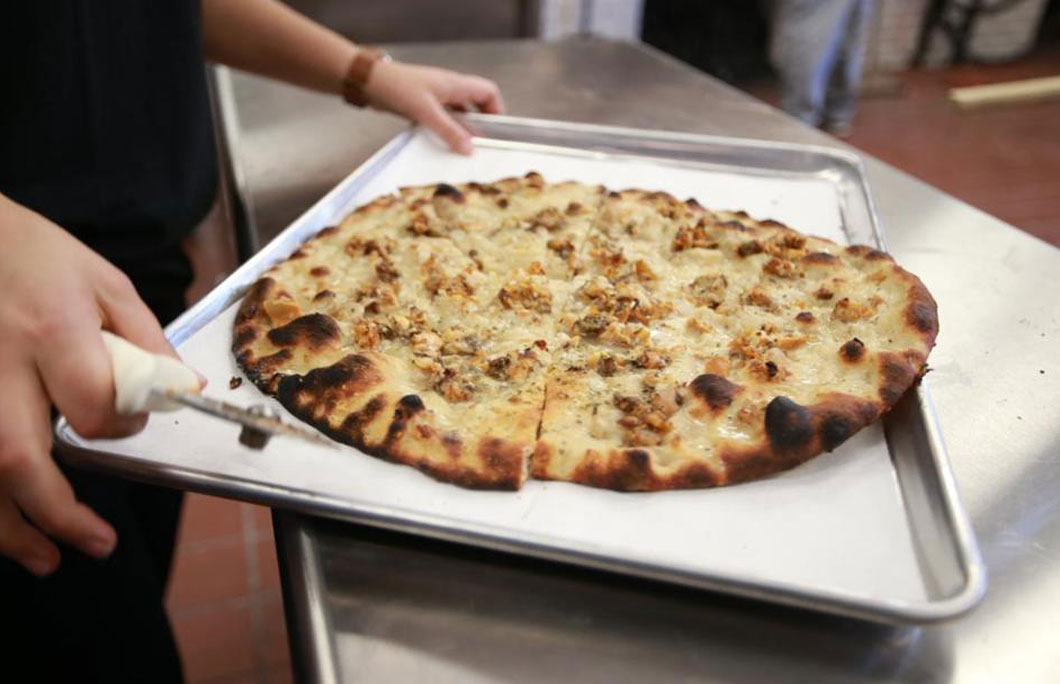 9th. Frank Pepe – New Haven, Connecticut
As the oldest pizza parlour in Connecticut, Pepe's was founded in 1925 and is still family-owned. Their White Clam pizza is famous country-wide and has topped many a list of the best pizza in the States.
With fresh littleneck clams and grated Parmigiano-Reggiano, it's a beauty.
---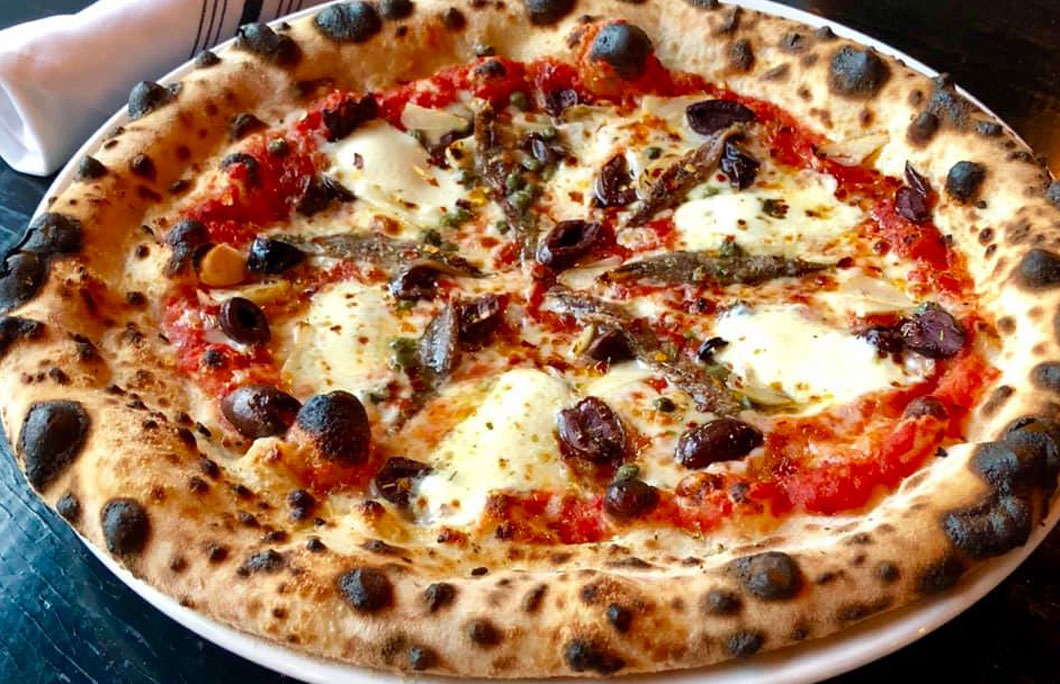 8th. Diavola – Indianapolis, Indiana
Devil by name, but absolute heaven by flavour. Diavola will transport you to the sun drenched squares of Italy, where pizza has charcoal crusts and bursts with flavour.
The pizzas here are the best in the entire state – fact.
---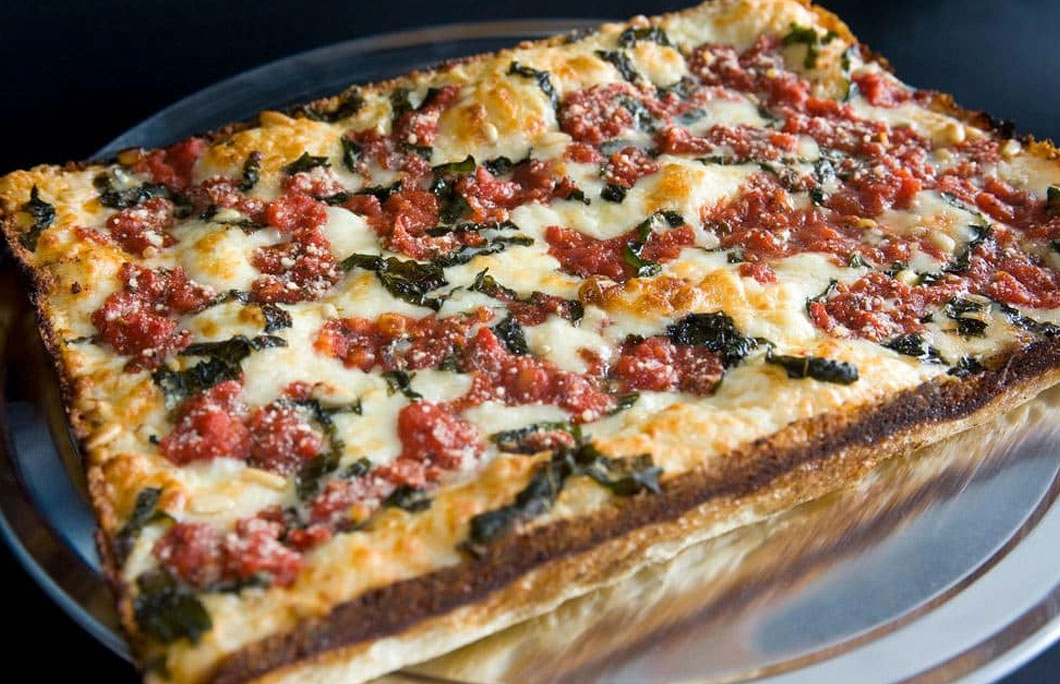 7th. Buddy's Pizza – Detroit, Michigan
Buddy's Pizza arguably serves up the best Detroit-style pizzas in the city. The unique square-shape pizzas are a locals favourite because of the generous portions of cheese in their pizzas.
With 16 locations in the city, when you hop into Buddy's for some Detroit-style pizza, get the appropriately-named, Detroiter Pizza.
---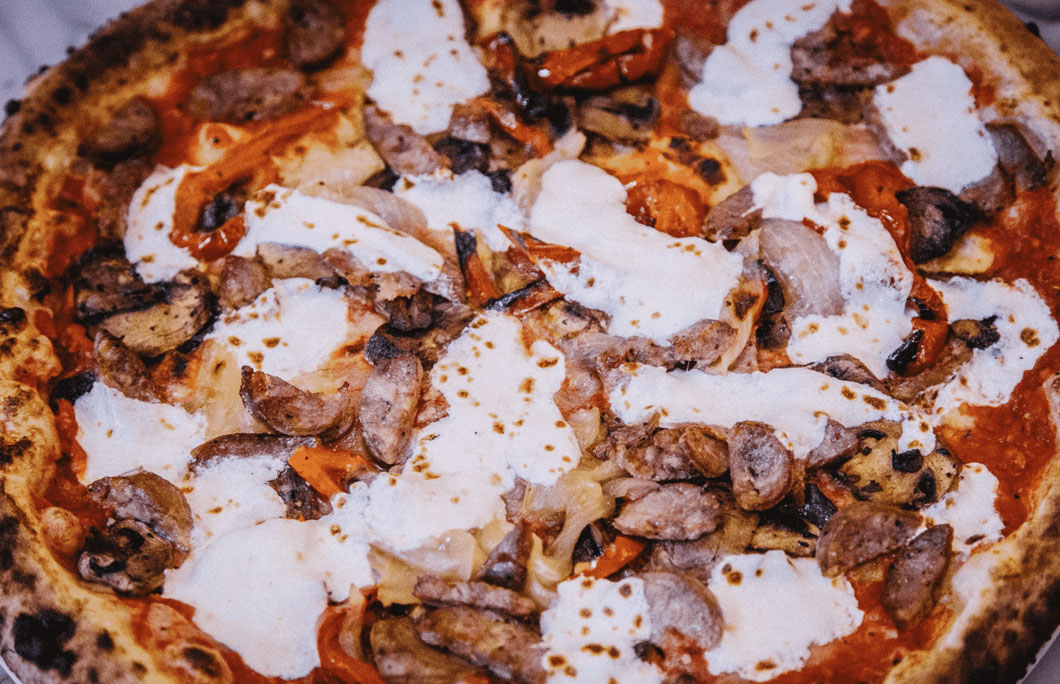 6th. Roostica – Key West, Florida
Roostica is one of the nicest Florida pizzas in one of the nicest parts of the state. The key to their success? Keeping it traditional and super simple.
That means only soft-grain flour, fresh yeast, water and sea salt for the dough. Only Italian plum tomatoes, mozzarella di bufala, extra-virgin olive oil and fresh basil for the toppings.
---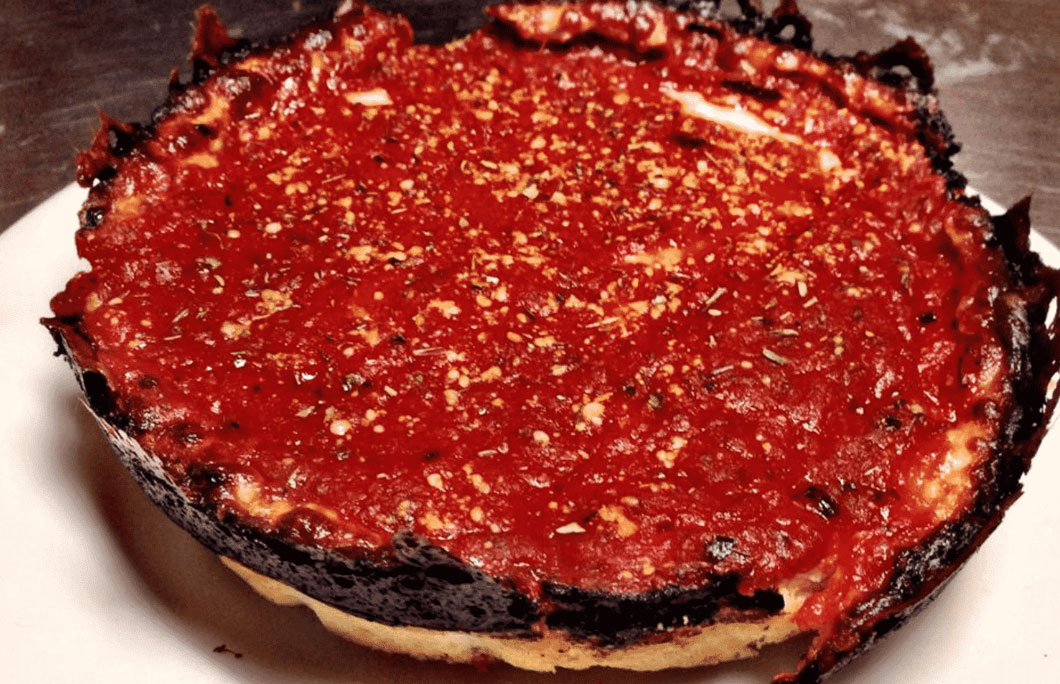 5th. Pequod's Pizza – Chicago, Illinois
Two words: caramelised crust. Yes, it's just as mouthwatering and delicious as it sounds. And, you can chow down on plenty of it when visiting Pequod's Pizza. They specialise in deep-dish pizza here, which they smother in the perfect balance of gooey cheese and sweet sauce. If this is your first time sampling Chicago-style pizza, definitely check out the pies at Pequod's. You'll be heading back for seconds for sure.
---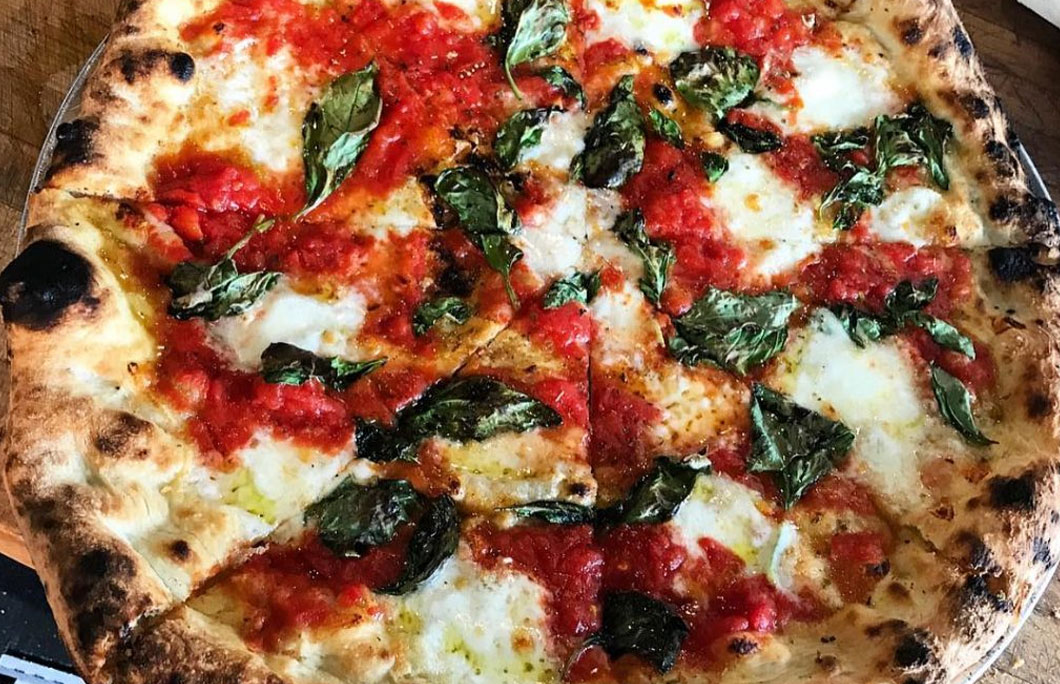 4th. Bricco Coal Fired Pizza – Westmont, New Jersey
Coal fired pizza produces the most wonderful char on the crusts, and with all pies at Brico baked in their custom 1,000 degree coal fired oven, you can expect pure perfection. It's easily one of the top places for pizza in New Jersey!
They use ingredients from the local farmer's market alongside Italian San Marzano tomatoes for toppings that are out of this world.
---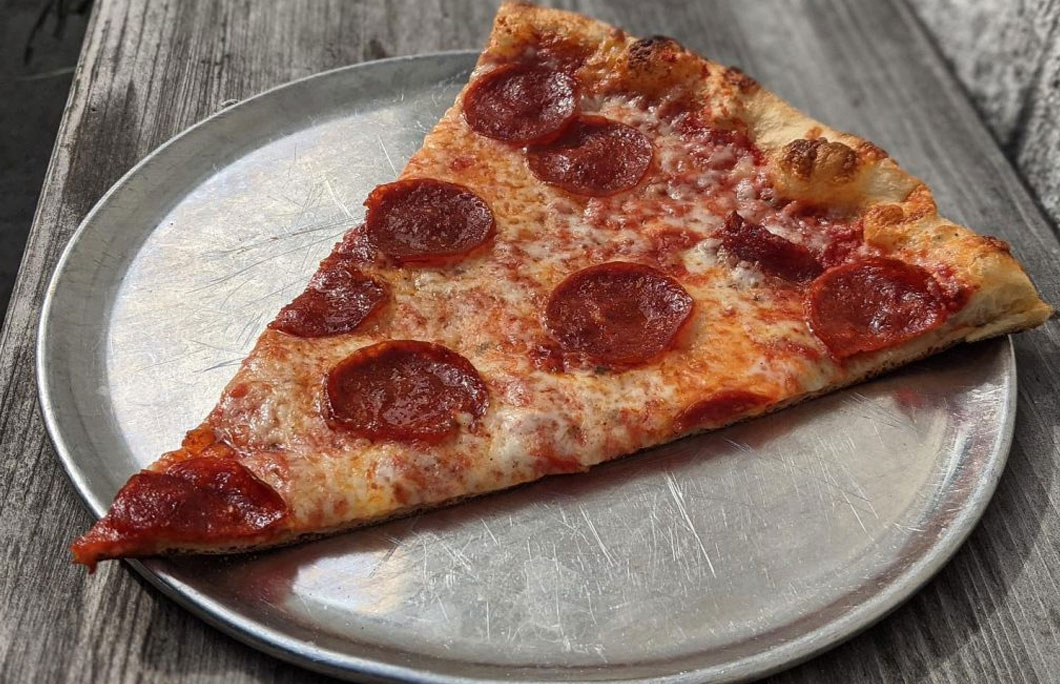 3rd. Pizza Delicious – New Orleans, Louisiana
It's all in the name here folks, this pizza is seriously delicious. They take classically perfect pizza – fresh dough, tangy sauce and crunchy crusts – and add a unique spin. Think: a Hawaiian pie with sriracha pineapple, smoked ham or toppings such as roast cauliflower.
They use the freshest produce, cook it from scratch and change the menu with the seasons. Once you taste one of their pizzas just once you'll be a fan for life.
---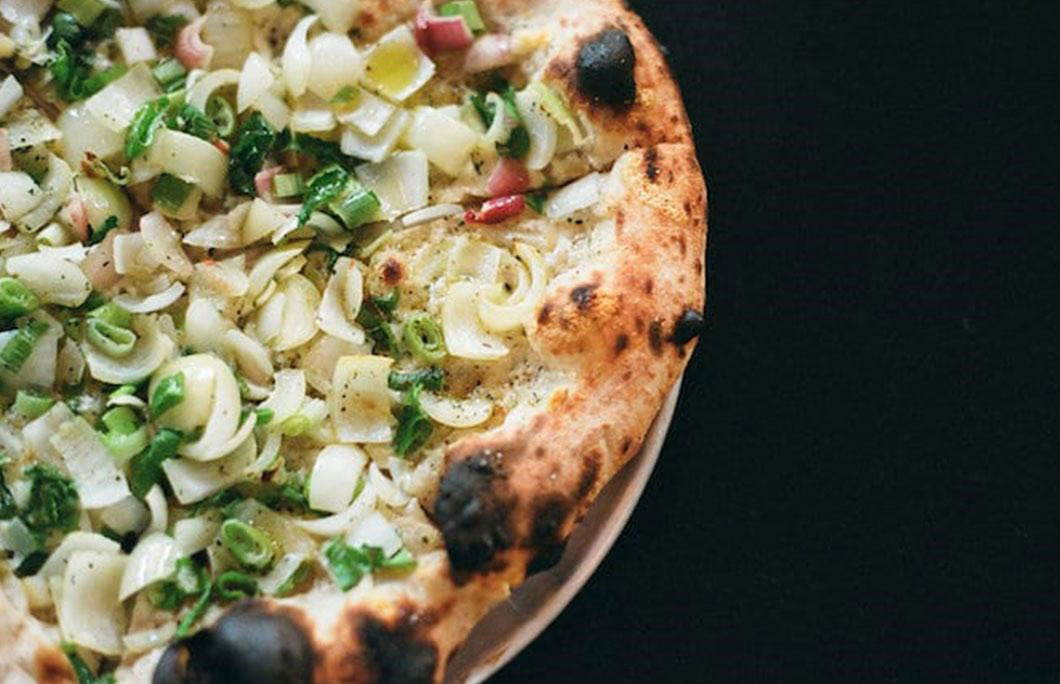 2nd. Ops – Brooklyn, New York
Ops is the name of the Roman goddess of the harvest and the labor of the land. It also means opulence, so you can see how well they've chosen their name. Big doughy pizzas that you'll need a huge appetite for, but the crusts also hide a light and airy texture that alongside their fresh toppings make these pizzas unique, memorable and utterly delicious.
---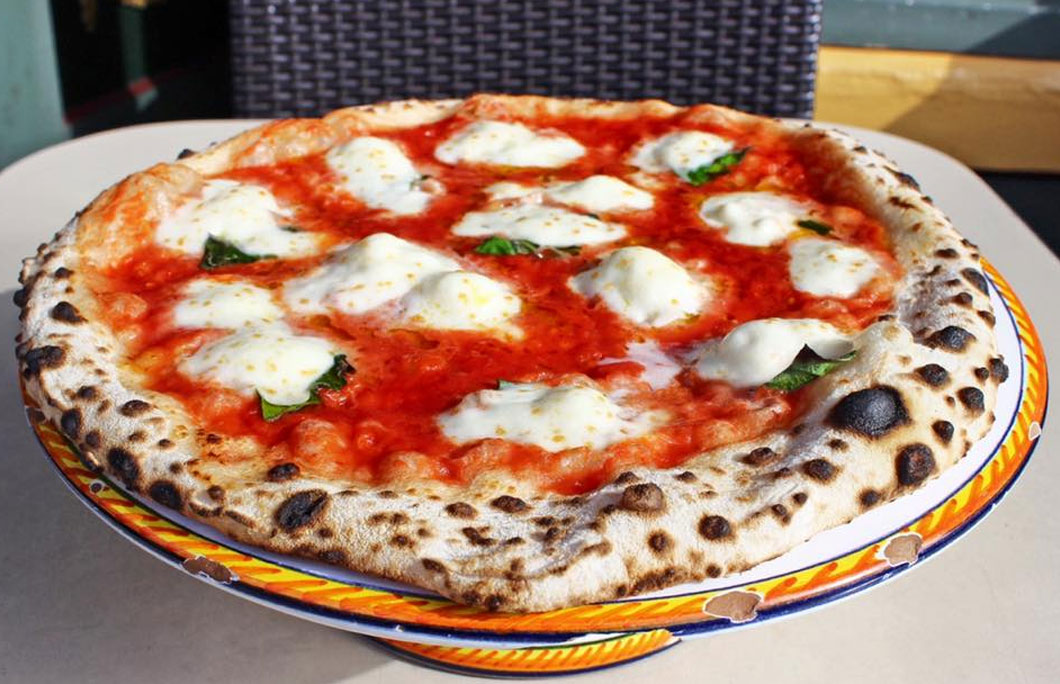 1st. Tony's Pizza Napoletana – San Francisco, California
With 11 different styles of pizza on the menu, this place is home of the 13-times world pizza champion Tony Gemignani. You'll find deep dish, pizza slices, classic Italian pizza, Detroit style pies and Sicilian, as well as great pasta on the menu. Chowing down on a piping hot pie here is one of the truly greatest pizza experiences in the States.
You won't find a better pizza anywhere else. Fact.
---