7 Best Swimming Holes in Michigan
With more than 60-miles of coastline and four great lakes that account for one fifth of the world's supply of surface fresh water, you'd be right to assume Michigan offers some strong swimming opportunities. As well as Lake Michigan, Lake Erie, Lake Superior and Lake Huron, the state boasts over 11,000 inland lakes, which means you're always within six-miles of a lake. But not all were born equal. Here are seven of the best swimming holes in Michigan.
Best Swimming Holes in Michigan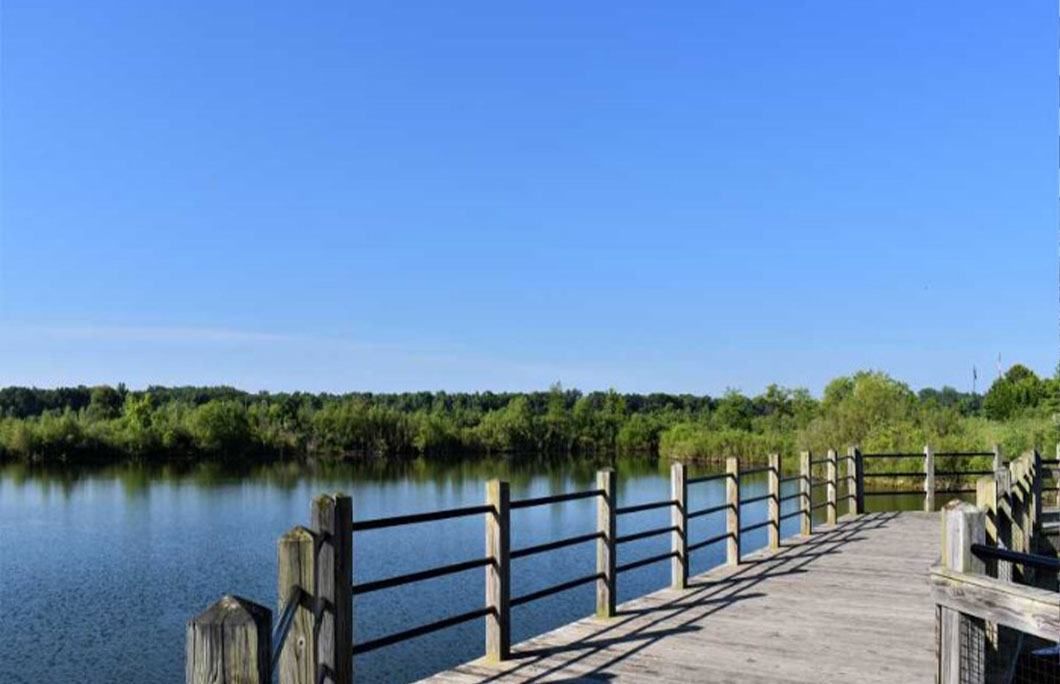 Dreaming of sandy shores? With a six-acre sand beach, Millennium Park has you covered. The 100-acre lake is open for swimming from late spring into the early fall, with boat rentals and a handy beach house too. There's also a splash park, with dozens of sprayers, buckets and rides, making it popular with kids.
The beach is set in a wider 1500-acre park. Pack a picnic, take a hike or a cycle along one of hundreds of trails and explore the landscaped gardens to make a day of it.
---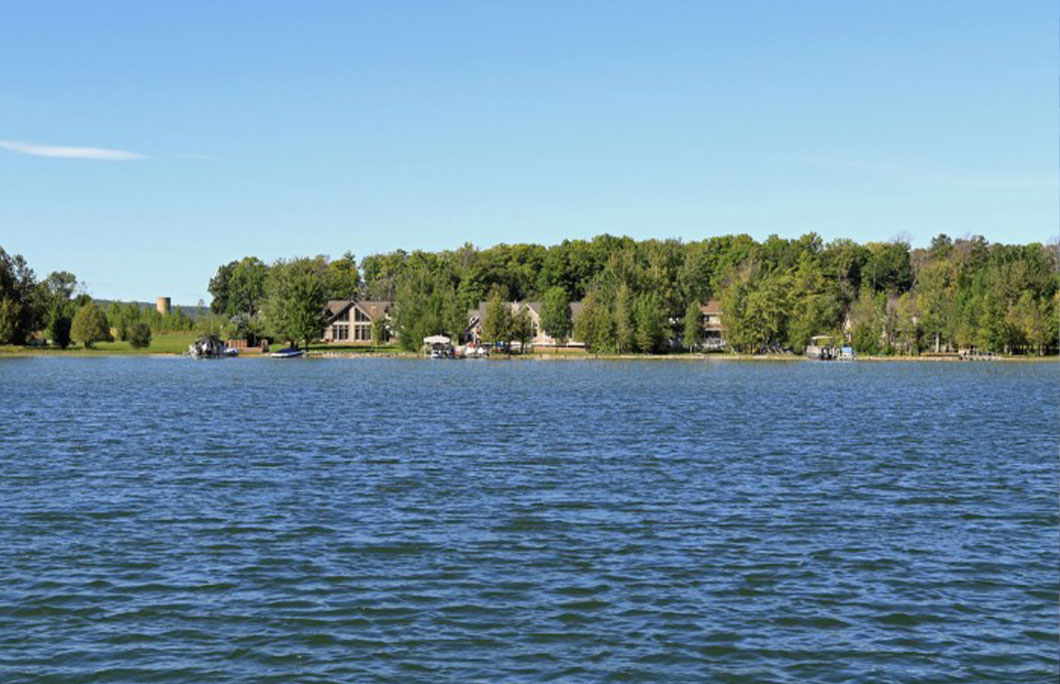 Pickney Recreation Park is home to a handful of lakes that are great for swimming, including Silver Lake, Halfmoon Lake and Pickerel Lake. The latter is arguably the best of the three. Boats and motor watercraft are banned in the large lake, which makes for a more relaxing swim than some of the other lakes. Plus, it's clearer than the others too, reaching depths of around 56-feet.
There isn't much of a beach any more, but in its heyday it was unofficially recognised as an unofficial nude beach. Nude swimming is now strictly prohibited.
---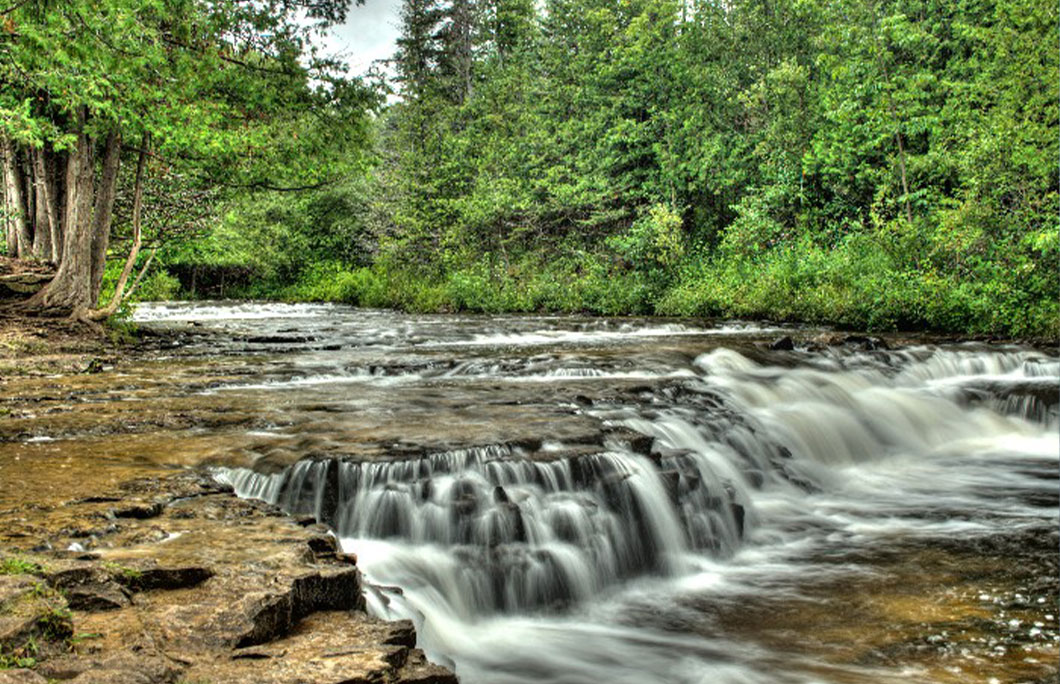 3. Ocqueoc Falls, Presque Isle
Ocqueoc Falls is the only place in Michigan where you can swim in a waterfall. It won't get any awards for height, but that just makes the pool below it even better for swimming. The water reaches waist-height, but there's plenty of room for wading. There's also a pretty picnic area and an exhilarating river hike too.
This is a particularly good option for those with special requirements, with a decked ramp that allows for wheelchair access.
---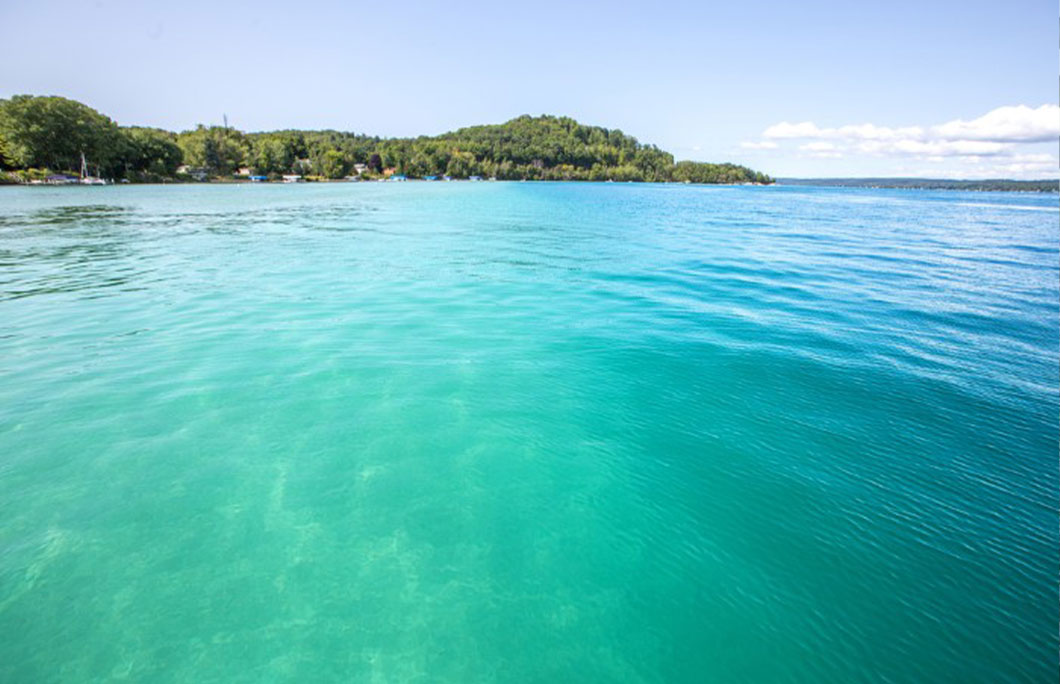 Michigan's second biggest lake is perhaps its best. But getting into the 268-foot deep crystal clear waters isn't easy — there are only a few spots with public beaches around its perimeter.
Head to William Good Day Park for the easiest jumping off point. It boasts a wading beach, boat launch and plenty of picnic tables for a day-trip. There's also a pier to stroll along and dangle your feet from if you're averse to diving in.
---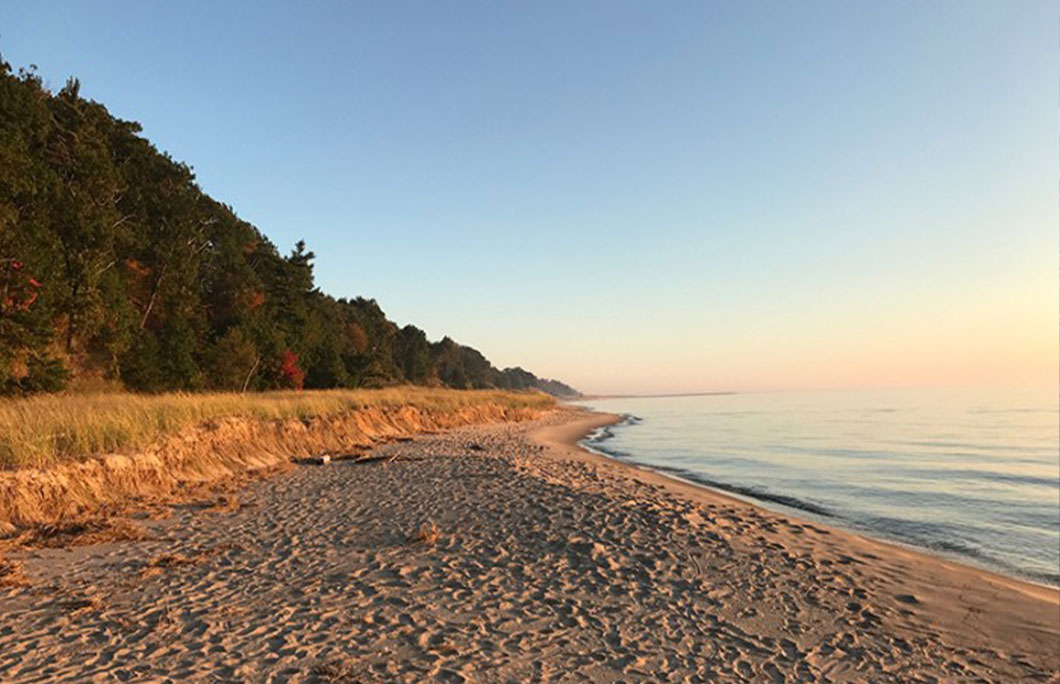 Well-known for its sandy swimming beach and meandering forest trails, Olive Shores serves one of the best sunsets on Lake Michigan. With 20-acres of dune formations, 700-feet of shoreline and grassy landscaped parks, this swimming hole has something for everyone. If you've had enough swimming for the day, there's the park's beech-maple-hemlock forest to explore too.
If it looks familiar, you may have spotted it in the 2002 Tom Hanks' movie, 'Road to Perdition'. Most of the movie was filmed here.
---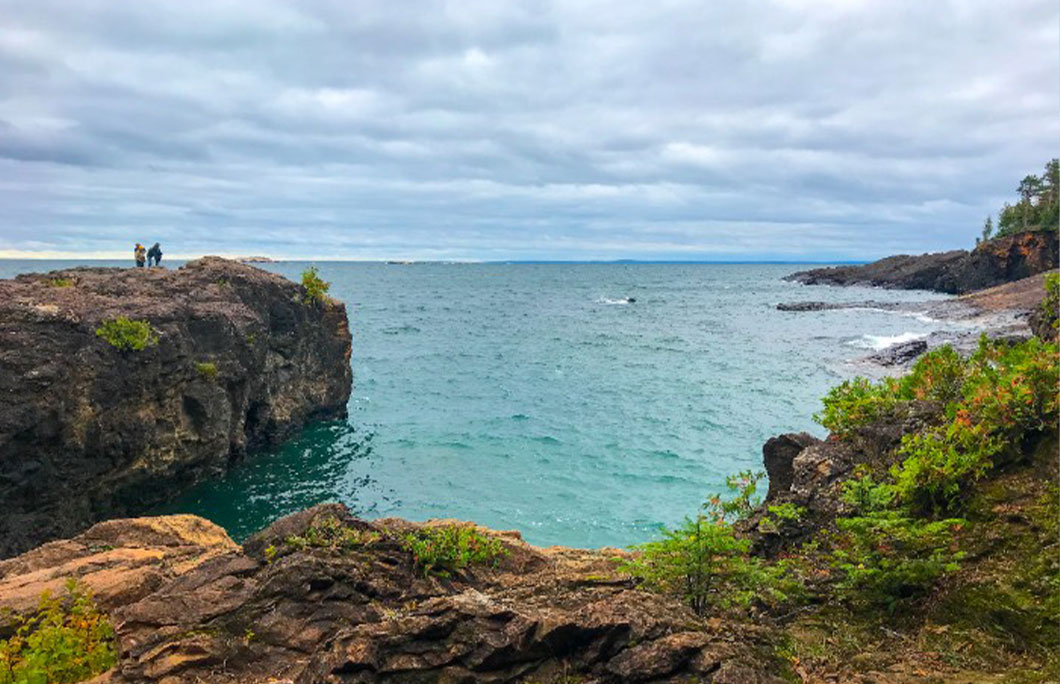 (Photo: Tammy Clonan / Shutterstock.com)
6. Black Rocks, Marquette
One for strong swimmers and dare-devils, Black Rocks is a popular spot for cliff-diving. It's a 15-foot plummeting drop from the rocky formations to the swimming hole below so best reserved for those with steelier nerves. If you're looking for relaxation, stroll down to Black Rocks Beach. You can wade into the water without risking an injury there.
---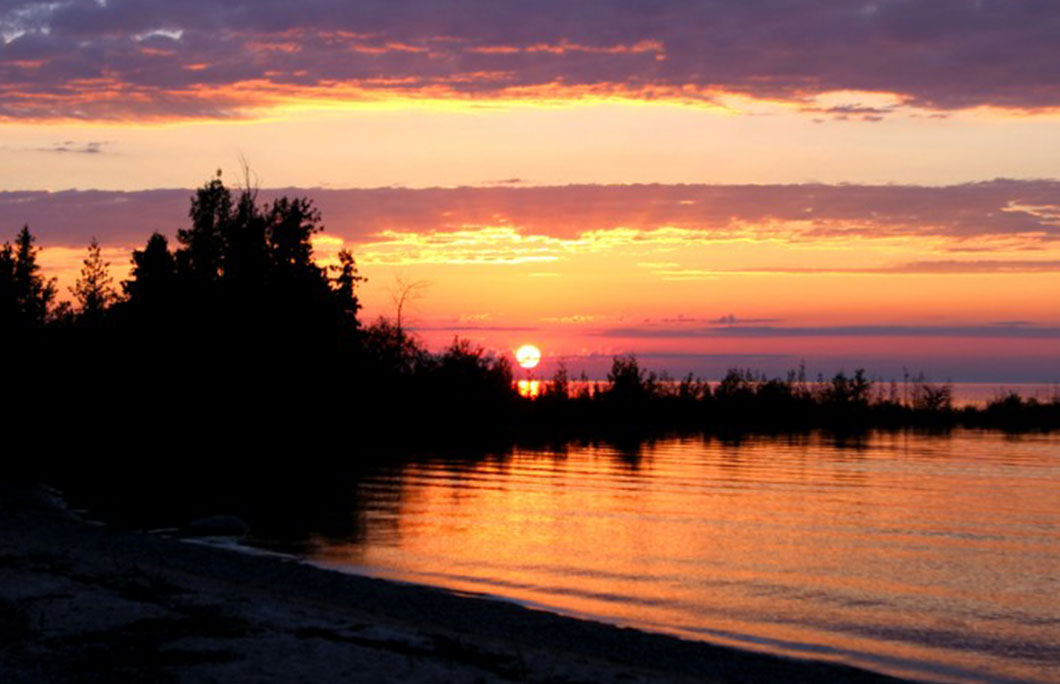 7. Fisherman's Island, Charlevoix
Fisherman's Island isn't quite an island, it's named after a small island offshore. That doesn't detract from its status as one of our favourite swimming holes in Michigan though. Set in a 560-acre natural park, this swimming hole offers five miles of gorgeous Lake Michigan beach. There's also a three-mile hiking trail meandering through rolling dunes covered with maple, birch and aspen, and cross country skiing and snowshoeing in winter.
If you're thinking about making a trip of it, head to the 81-site rustic campground nestled into the dunes.
---