15 Of The Best Rooftop Restaurants In Dallas
There's no denying, it gets hot in Texas. So when that scorching sunshine comes out to play, there's no better way to beat the heat than by dining al fresco, preferably with a cocktail in one hand and a forkful of something delicious in the other. Dallas' rooftop restaurant scene is buzzing, from hotel rooftops with serious altitude to two-storey patios with serious attitude. Whether you're looking for light bites and booze with a view or an anniversary sky-high dining destination, the Big D has you covered. We've rounded up the very best rooftop restaurants in Dallas for dinner in the clouds.
Best Rooftop Restaurants In Dallas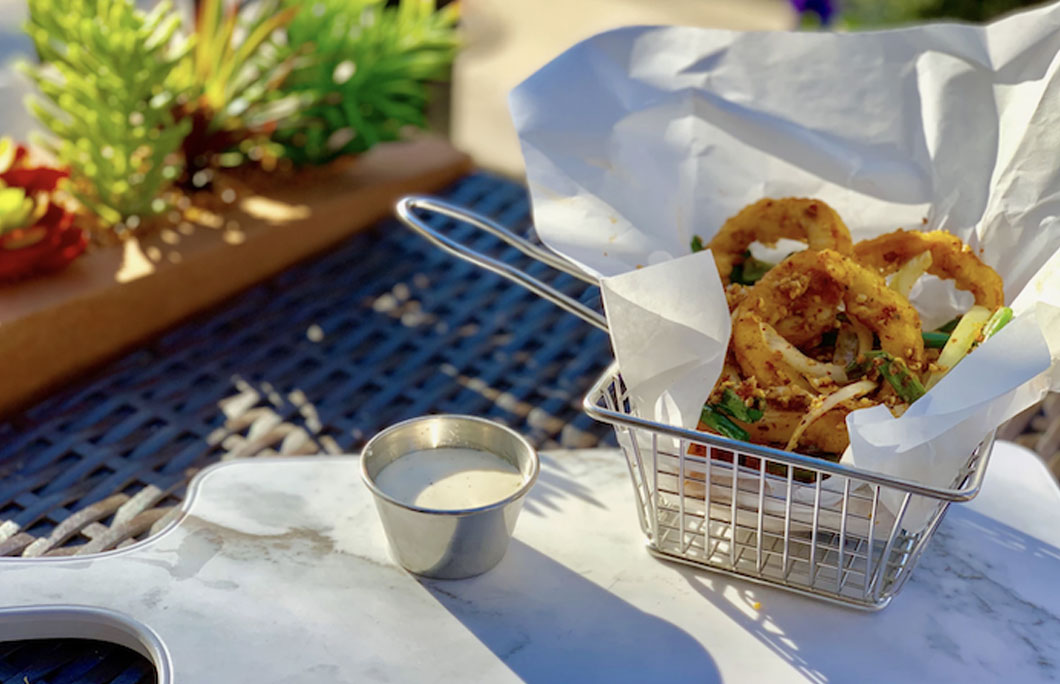 1. SkyBlossom Rooftop Bistro
Although there are only a few floors (six) between downtown Dallas and this funky fusion restaurant, the two are miles apart. The small rooftop terrace is covered in ivy, with stellar views of The Eye – the city's famous three-storey high gleaming eyeball sculpture. The menu is Vietnamese-fusion, with some Thai, Korean and Chinese-inspired dishes too. At lunch, you can snack on dumplings and wings or tuck into a steaming bowl of pho. Come evening, there are 14 different appetizers to choose from, including sticky bao, blossom tacos and shrimp tempura.
There's a happy hour too, which applies to the bar menu, wine and beer. The cocktails are inspired by Asia too – don't miss the lychee martini.
---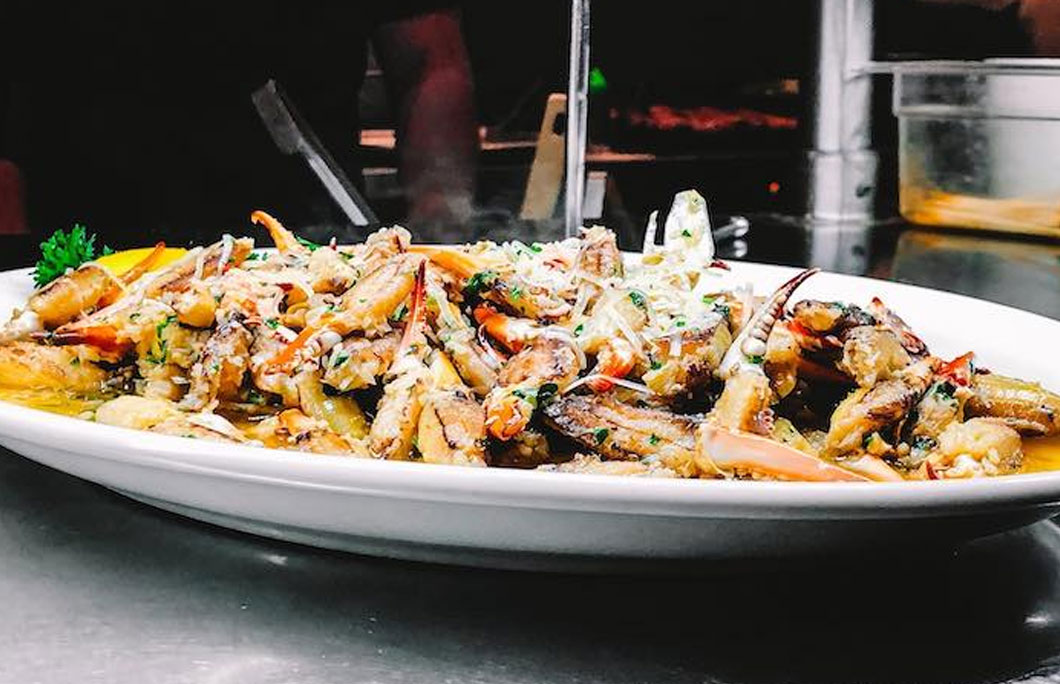 2. Terilli's
Terilli's lovely, lively rooftop terrace is the perfect spot for al fresco dining la dolce vita style. Locals will tell you it's the best Italian restaurant in the city and we're inclined to agree. Expect hearty portions of classic dishes like Fettucine Alfredo, as well as specialities like steak with lobster tails and tender roasted pork shank with garlic white wine. As well as your usual wine, beer and cocktails, there are 17 different 'Ice-Cold Martinis' to choose from. Who could say no to a chocolate martini?
Outdoors there are plenty of dining tables and big comfy sofas, as well as heaters and fire-pits to keep you cosy long into a lazy evening. There are also a few TVs, which get switched on when Dallas plays big games – a plus for sports fans. There's live music most nights too.
---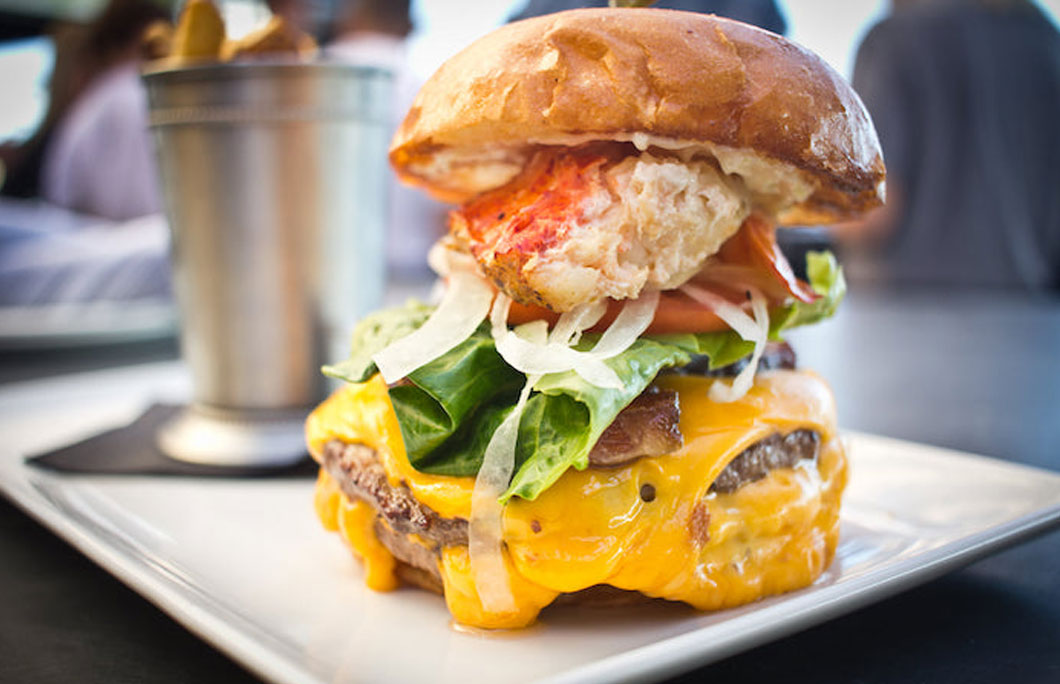 3. Harlowe MXM
This sprawling dining and drinking complex has enough to keep you entertained all day. Boasting three different experiences in three distinct areas, the decor here is industrial-chic – all exposed beams, decking and wood fire ovens. On the first floor, there's a swish restaurant serving up fancier fare but it's the rooftop bar that really sets this place apart. The rooftop patio features communal tables, comfy sofas and a huge bar, as well as sparkling views of the Dallas skyline. There's a dizzying calendar of music events to enjoy too.
It's all about the meats and seafood here – think lobster rolls, juicy burgers and bratwurst boards. There's an extensive wine list and you can get international bottle beers or lagers on tap. The cocktails are good too, with crowdpleasers like 'Small Memories', made with strawberry, citrus, black pepper and bubbles.
---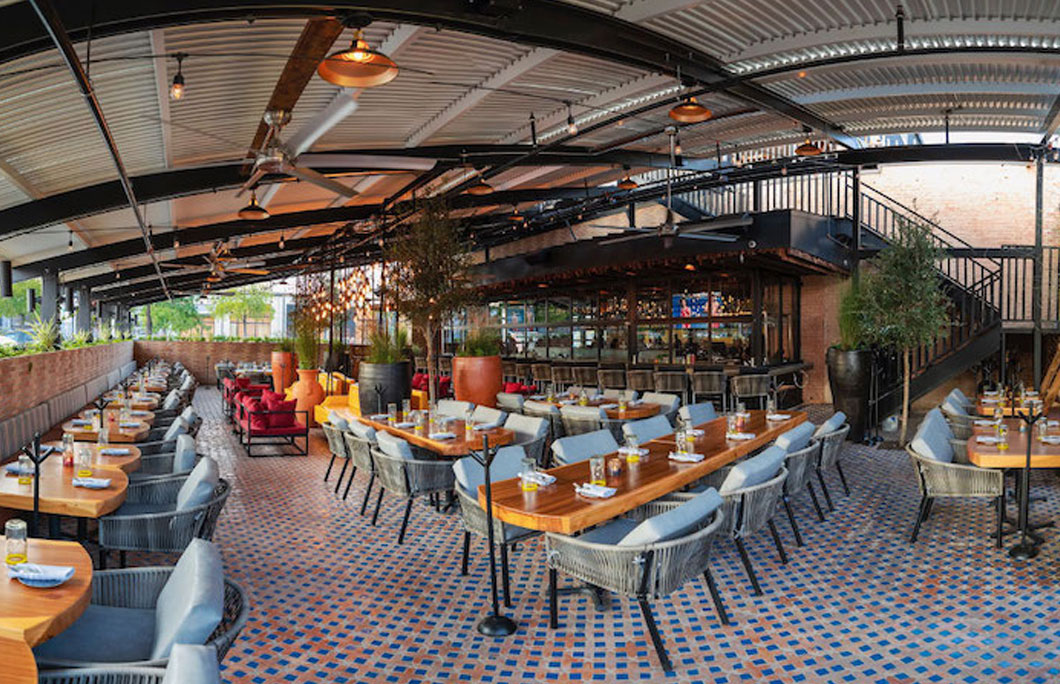 4. Vidorra
Vidorra translates as 'a good life' in Spanish, a fitting name for this dazzling Dallas rooftop bar. Inspired by Mexico City, the rooftop is bursting with colour, from its bright tiles and pastel plant pots to its huge wall-size murals. There are tables and swing couches, with room for standing too. Start with queso and tacos, then move onto mouthwatering larger plates like the smothered chicken burrito.
There's a retractable roof too, which means you can soak up the views whatever the weather. Come night, Vidorra turns into a popular nightlife destination, famous for its tequila flights, punch bowl cocktails and weekend DJ sets. The rooftop salsa lessons every Wednesday are popular too.
---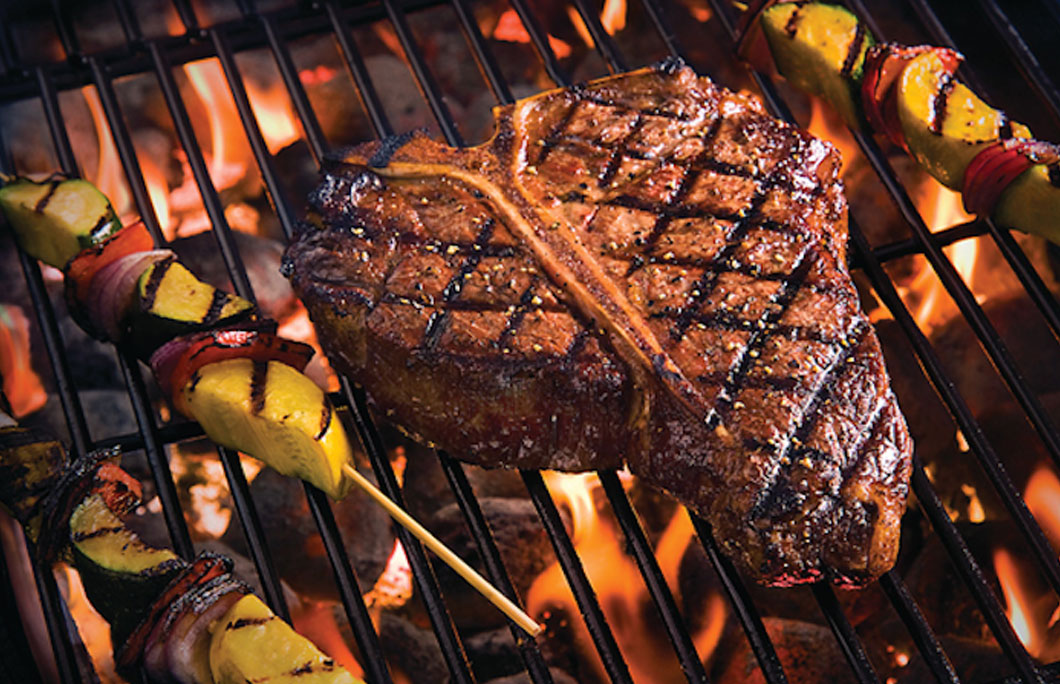 5. SĒR Steak + Spirits
Perched on the 27th floor of the Hilton Anatole, SĒR offers both the city's best views and steaks. The bold, chef-driven menu features the finest steaks in the city, ranging from 45-day aged Prime Rib Eye to Wagyu carpaccio. If steak's not your thing, then there are mouthwatering chops, market-fresh seafood and creative concoctions like foie gras sliders to tuck into too. Handcrafted cocktails and an extensive selection of wines compliment the menu too.
The floor-to-ceiling glass windows offer show-stopping views that sweep across the entire city skyline. There's a strict business casual dress code, but with views like that, you'd want to dress up anyway.
---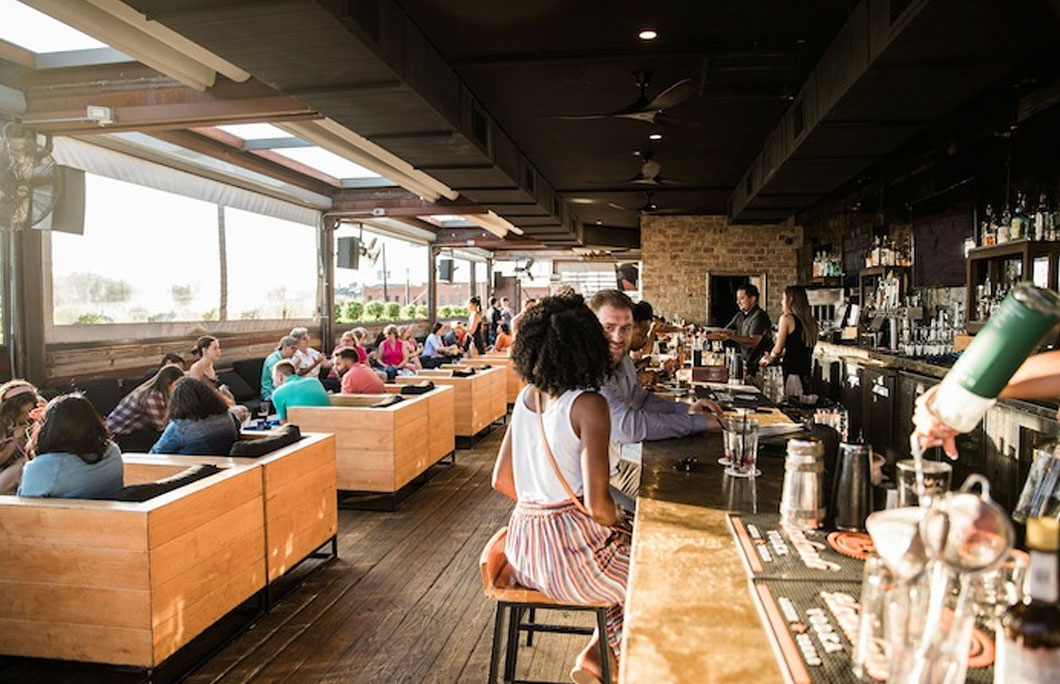 6. Stirr
Stylish Stirr is a great one for the 'gram. Firstly, you get some great views over the rooftops in Deep Ellum and out over the Dallas skyline. The rooftop is super swish, with lounge chairs, a length bar and a retractable roof. And then there's the food, which is every bit as good-looking as the views. Tuck into plates of shrimp pappardelle, ahi tuna tacos and lamb pittas. If you're here for brunch, don't miss the giant doughnut holes, stuffed with Nutella or Creme Anglaise and covered in sugar.
STIRR describes itself as an 'approachable neighbourhood restaurant and bar', which sounds like PR puff, but it's really true. Perfect for business lunches, date nights or happy hour booze with views.
---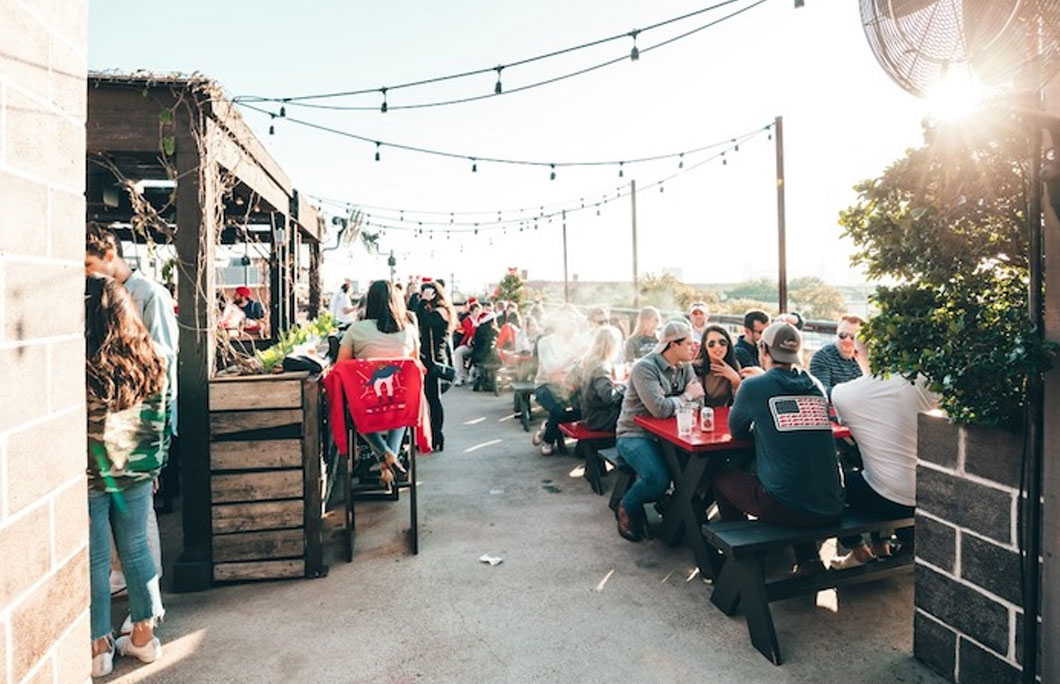 7. HG Sply Co.
No list of the best rooftop restaurants in Dallas would be complete with HG Sply Co. When it opened in 2013, it completely revolutionised Lower Greenville's rooftop scene. There's plenty of tables out on the charming roof deck, so you don't need to reserve a spot and there are umbrellas too, so you don't have to swelter under the Texas sun while you tuck into your tuna tostadas. The back-to-basics menu is split into sections, so you can choose whether you've wanted something that's been hunted or gathered. The Backyard Burger is a real crowdpleaser, made with Kansas city Kobe beef, yellow cheddar, creamy mustard, shaved sweet onions, dill pickles, shredded lettuce and tomato (we're drooling). If you're on a health kick, you can order the create-your-own bowl, where you choose a starchy base, meat and top it off with veg or guacamole.
Happy hour starts at 3 pm, with cocktails for $5 and beers for $3.
---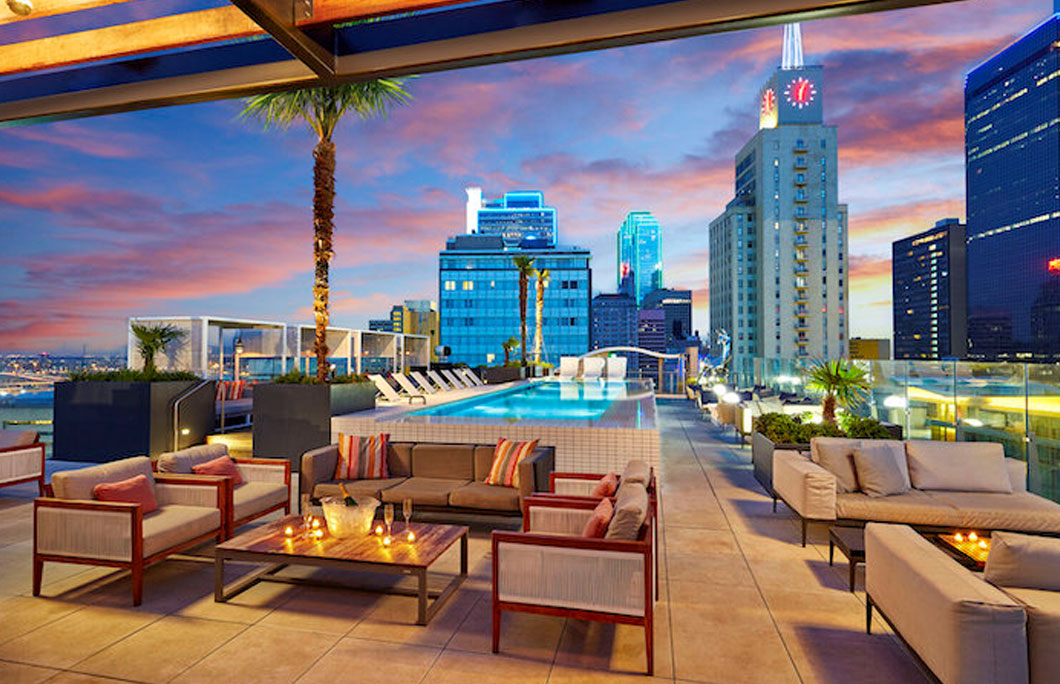 8. Waterproof Dallas
Nestled between some of the downtown's tallest skyscrapers, the views from Waterproof feel more NYC– but the vibes are pure Dallas. It's one of the few rooftop bars in the city offering a swimming pool too, which comes in handy in that scorching summer heat. The lounge serves up all the classic cocktails, beer and wine you need to enjoy the best booze with views, as well as some seriously good pizzas, pasta and calzone.
---
9. The Quarter Bar
Located on McKinney Avenue in upstate Dallas, The Quarter Bar is popular with locals. Head straight to the ivy-clad rooftop bar overlooking the colourful, chaotic streets below. It fills up quickly though, so you'll want to get here early to snap up a seat. Signature cocktails include the Flasked Sazerac, made with rye, absinthe and bitters; French Gin, with citrus and bubbles; and the Bourbon Street Bramble Whisky, with whiskey and blackberry. There's also a popular drink called the Frozen Hurricane, with Bacardi, tropical fruit, dark rum and grenadine. If you're feeling peckish, there's a tasty sharing menu to dive into. Don't miss the Braised Pork Flatbread.
---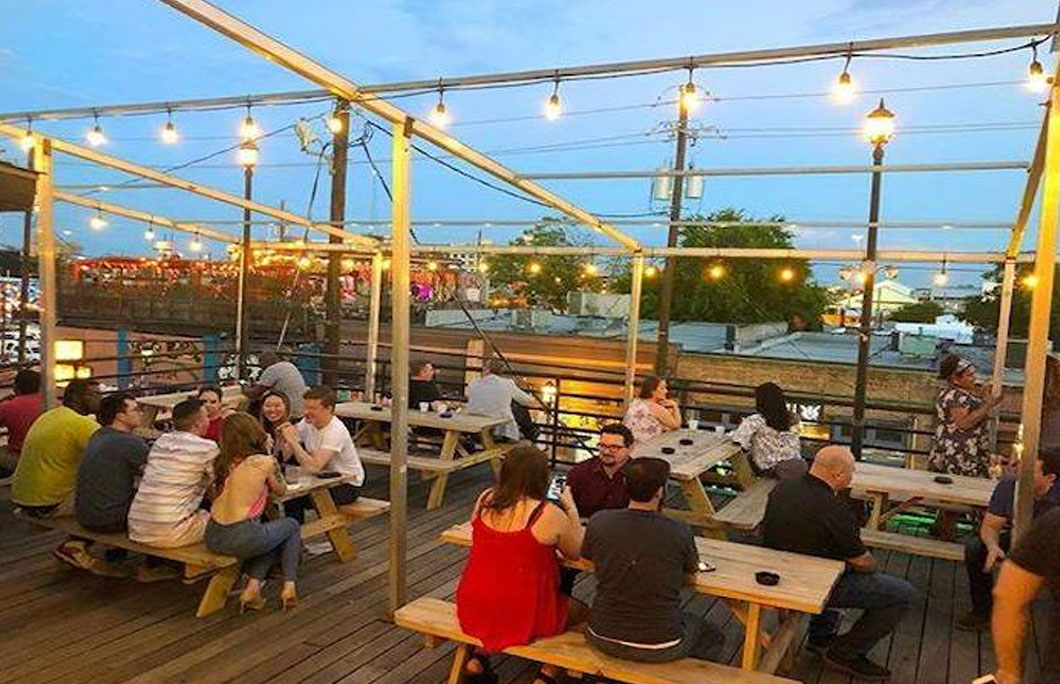 10. The Green Room
This lovely, laid back pub in Deep Ellum has a reputation for good grub, but the views are just as good too. Head to the top floor for sweeping vistas of the Dallas skyline. Once you've had your fill, pull up a pew and tuck into some of the classics like the Short Rib Texas Poutine and The Blacktooth Burger. Drinks are happily affordable too, particularly during Happy Hour on Sundays and weekdays when you can get $3 beers and glasses of wine.
---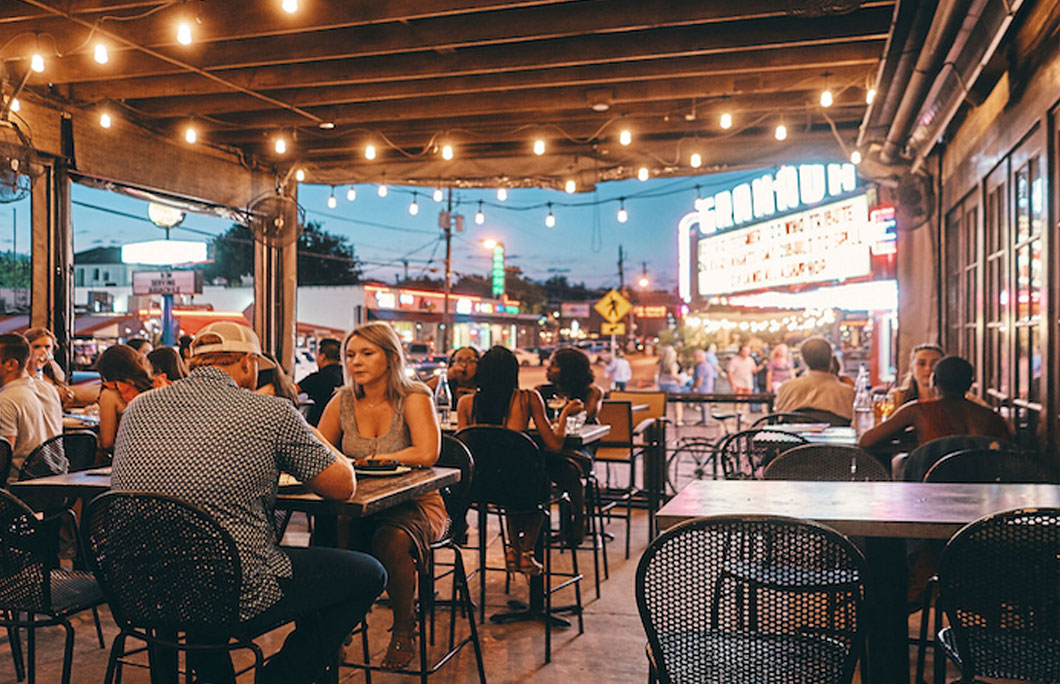 11. Sundown at Granada
It's one of the most popular spots to catch a show in Dallas, but it's also frequented by visitors on the look out for some decent views with their booze. The rooftop terrace is delicious in the early evening just before a show, offering charming views over Lower Greenville. The bar serves up range of seasonal dishes that are vegetarian, vegan, and gluten-free friendly, with a choice of over 60 craft beers and hand-crafted cocktails. If you come for brunch, you can also get your hands on $2 mimosas.
---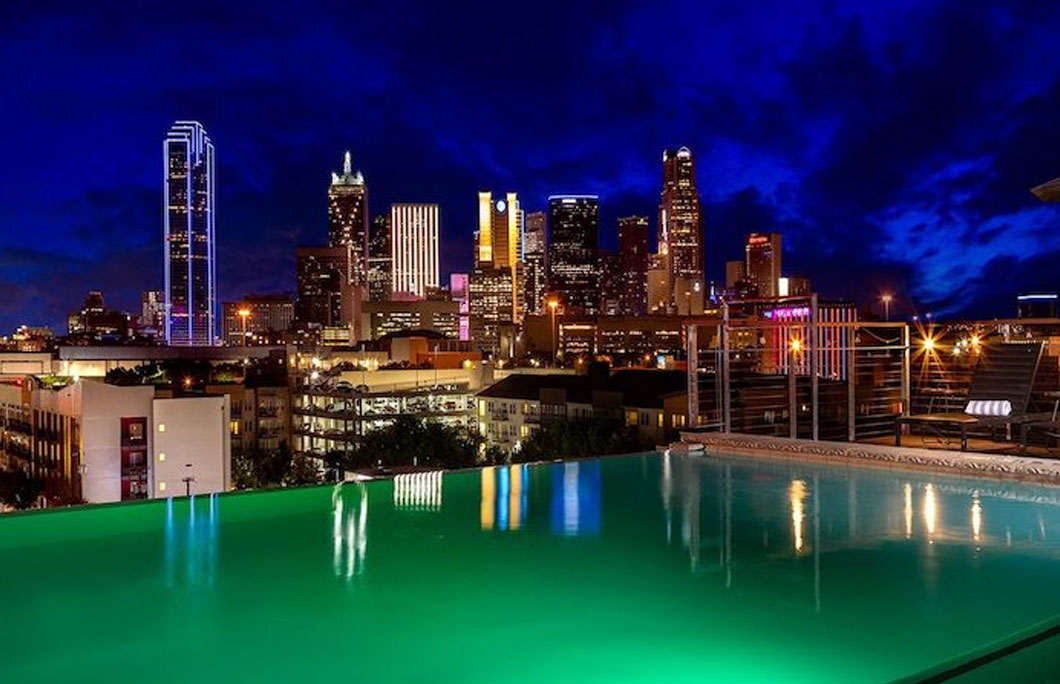 12. Gallery Rooftop Lounge
This sixth-floor rooftop terrace may not be the highest entry on the list but it does boast possibly the best view in Dallas. The infinity pool is only accessible for guests, though the bar does throw the occasional pool party so it's worth keeping an eye on their events page just in case. The bar offers up a range of drinks and refreshing small plates, as well as a breakfast from 7 am – 11 am.
---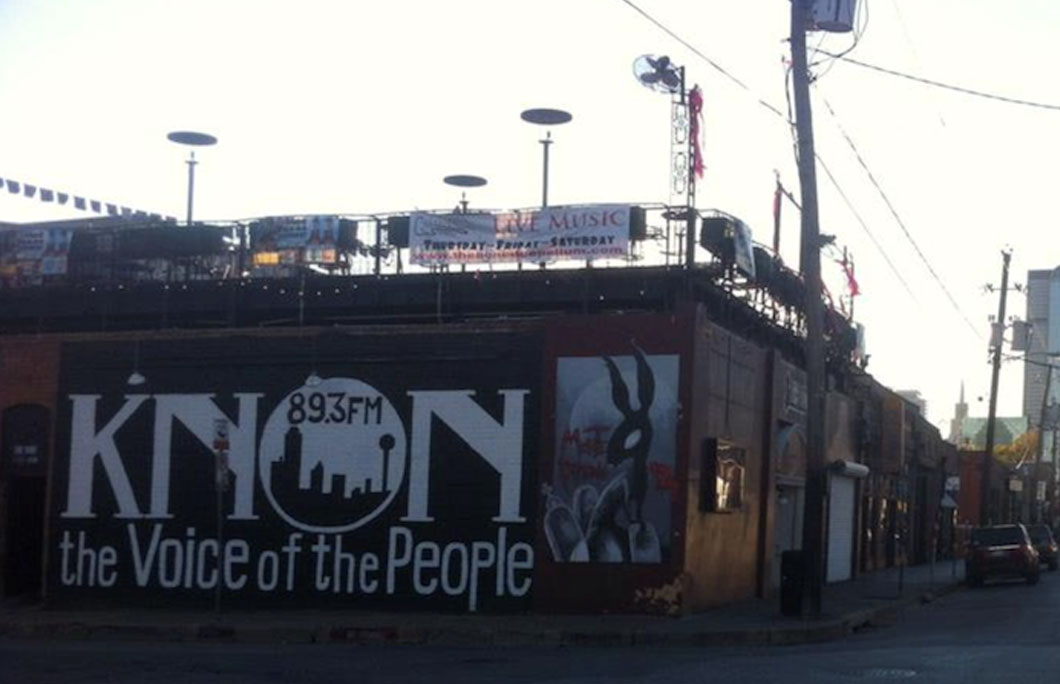 13. Wits End
With its grafitti walls and heavy metal music line up, rough and ready Wits End is quite the conrast to some of the swankier skyhigh hotel bars on our list, but it's still one of our favourite best rooftop bars in Dallas. Located in Deep Ellup, the building is features a rotating lineup of weekend live bands and events. There's a full-service bar serving up a good selection of cocktails and craft bers too. Plus, in colder months you can head inside to play retro video games or visit the Chevrolet ice-cream truck.
---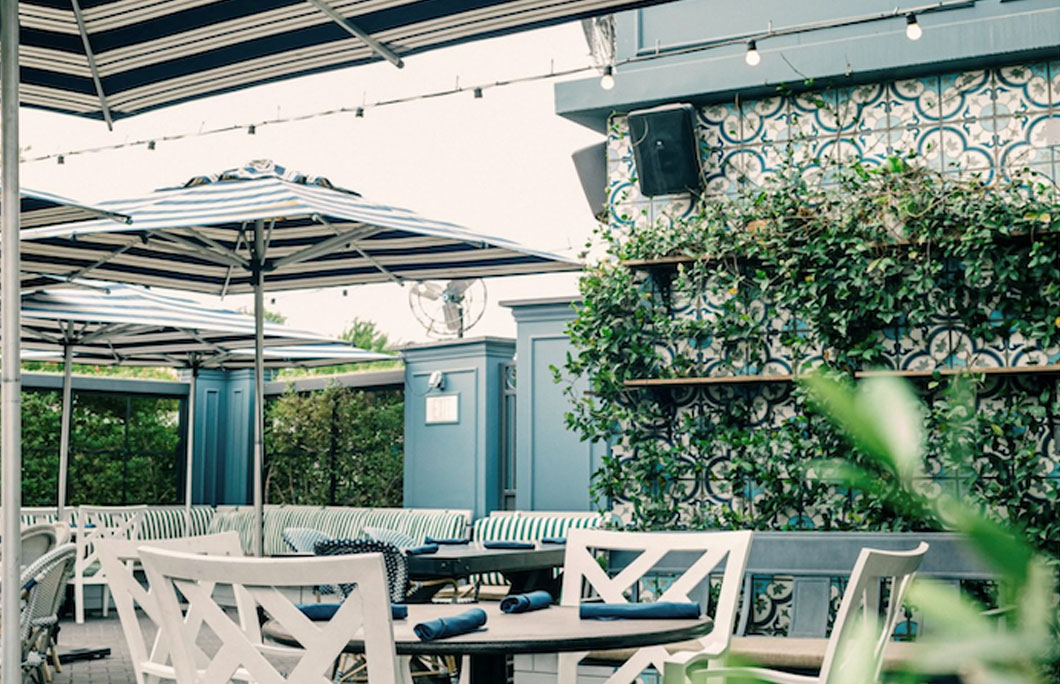 14. The Henry
The Henry claims to be "The Greatest Neighbourhood Restaurant", and we think they have a fair shot at it. Located in Uptown Dallas, there's an all-day menu which means you can come for breakfast, lunch and dinner. Expect hearty dishes, sparkling service and and brilliant views. The cocktails are sublime too, ranging from the classics to the creative, such as the Prickly Pear Skinny Margarita and the Jalapeno Margarita.
---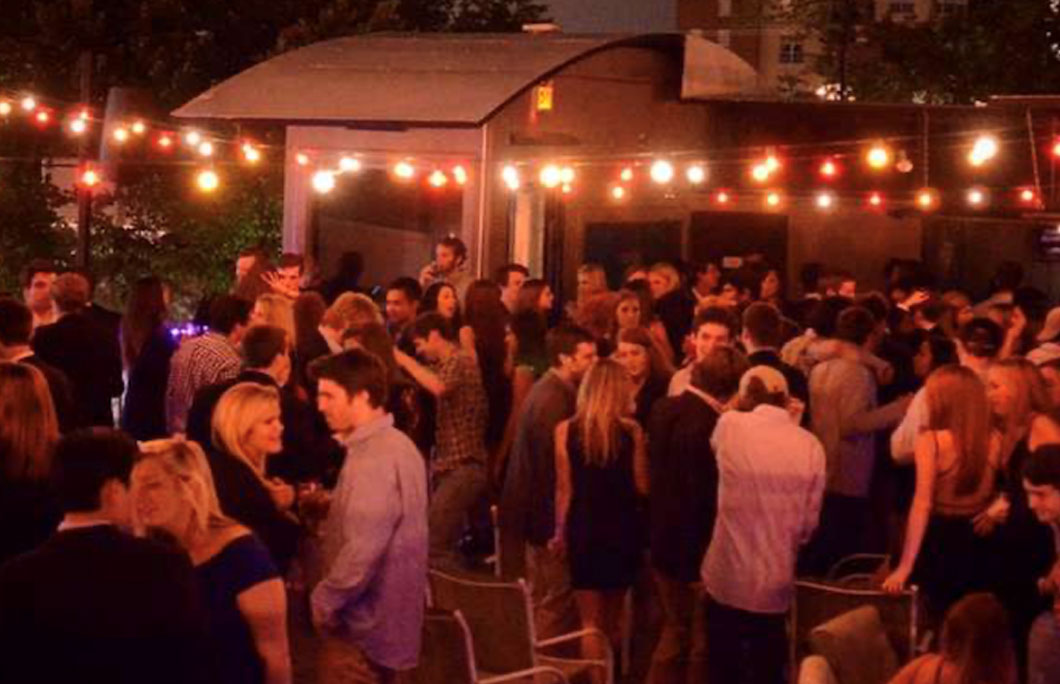 15. Nines
For an unpretensious rooftop nightclub, look no further than Nines. DJs hit the desk five nights a week and there's also a rotating calendar of live events. Happy runs from 7 pm until 10 pm every night, with $5 cocktails and $3 beer.
---