25 Most Charming Southern Small Towns
The South is peppered with charming small towns. From once-thriving spa meccas to sleepy Smoky Mountain villages, there's something for every taste. While they vary greatly in history and landscape, there's one thing all small Southern towns have in common, and that's community. Whether you are planning to visit or are just looking for a dose of that warm Southern charm, there's plenty of hidden gems to go around. Here are the 25 most charming Southern small towns.
Most Charming Southern Small Towns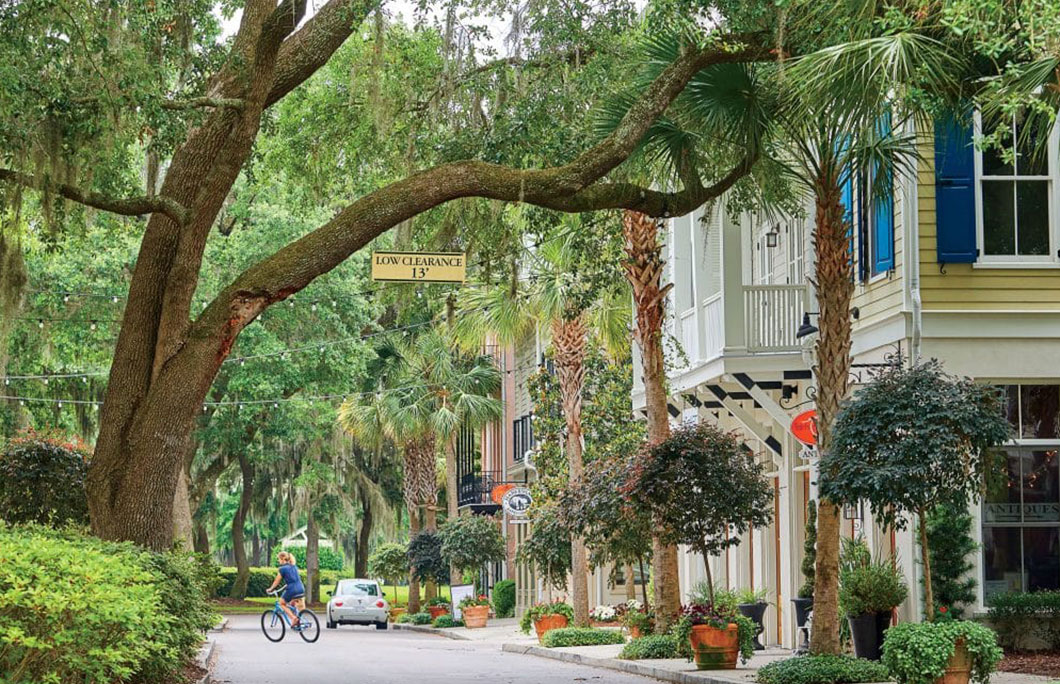 1. Beaufort, South Carolina
Beaufort, South Carolina is one of the most charming southern small towns in the US for its rich history and coastal flare. In fact, we're calling it: it's the most charming!
It's the absolute perfect place to dive into southern culture whether it be their food scene or historical centre. Jake a stroll down their centuries-old downtown or pop into any one of their several boutiques and you'll see why it's the most charming small town in the South.
---

---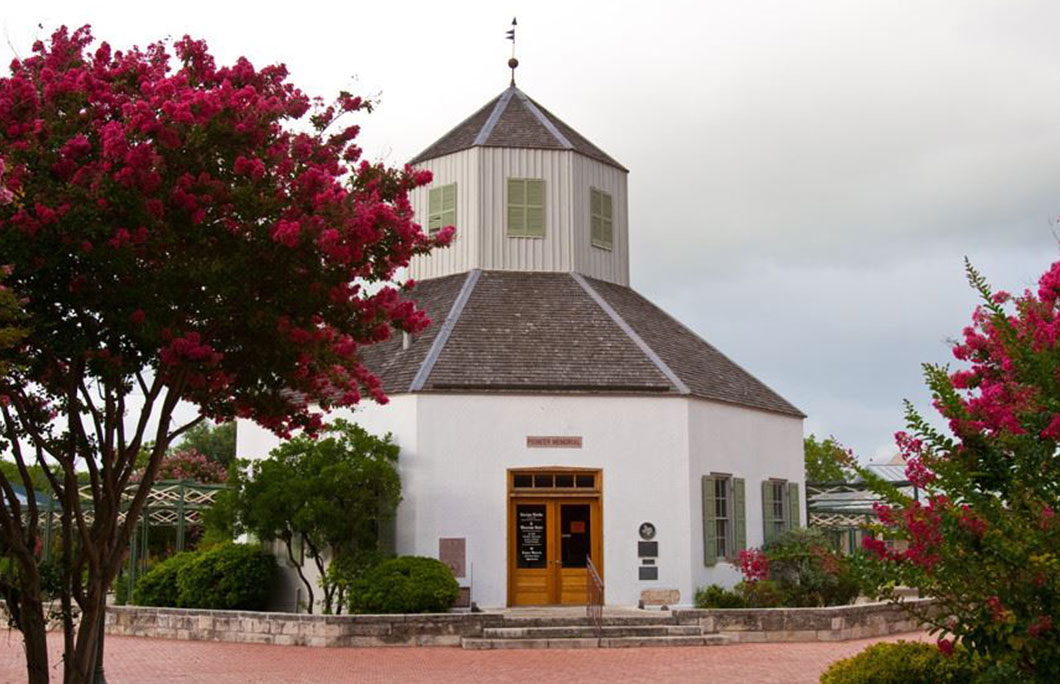 2. Fredericksburg, Texas
Tucked within the Texas Hill Country, you'll find one of the most adorable small towns in the Lone Star State. Fredericksburg is famous for its incredible craft beer and wine scene and great shopping. No chain stores are allowed in the city centre, and the town boasts a whopping 150 boutiques alone. Whether you're going for wine, shopping or just to soak up the atmosphere, you'll leave with a smile.
---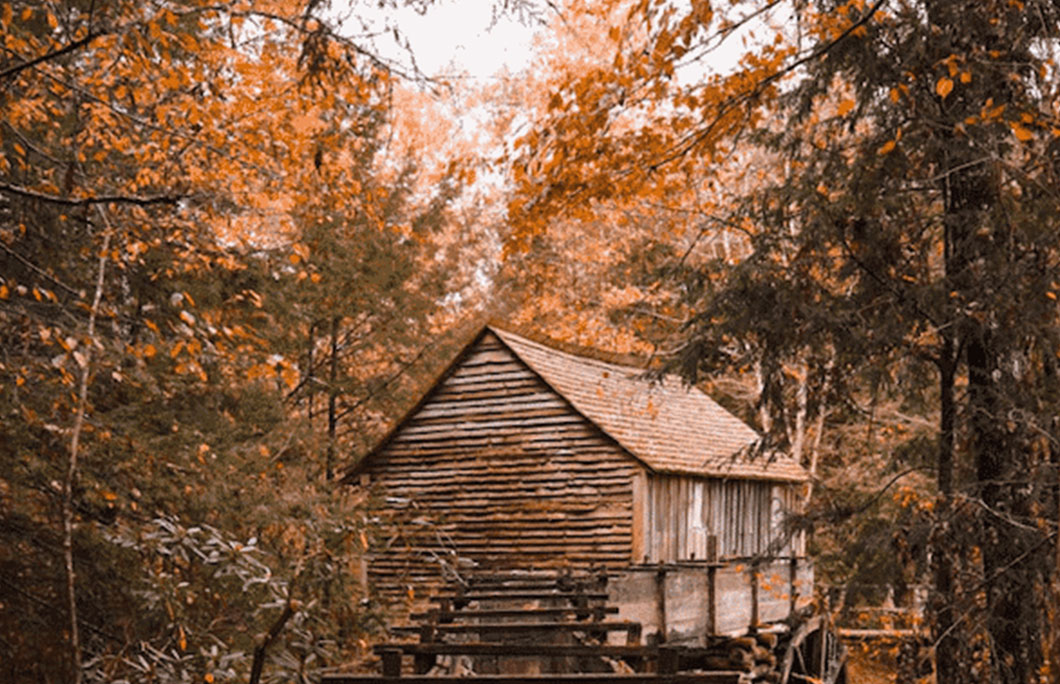 3. Gatlinburg, Tennessee
Who doesn't love a classic country mountain small town? Gatlinburg, Tennessee is set in the heart of the Smoky Mountain range and famous for its spot on the Appalachian trail and seasonal celebrations. The small community of just 4,144 residents also host a chilli cookoff and Winterfest that are legendary shindigs.
---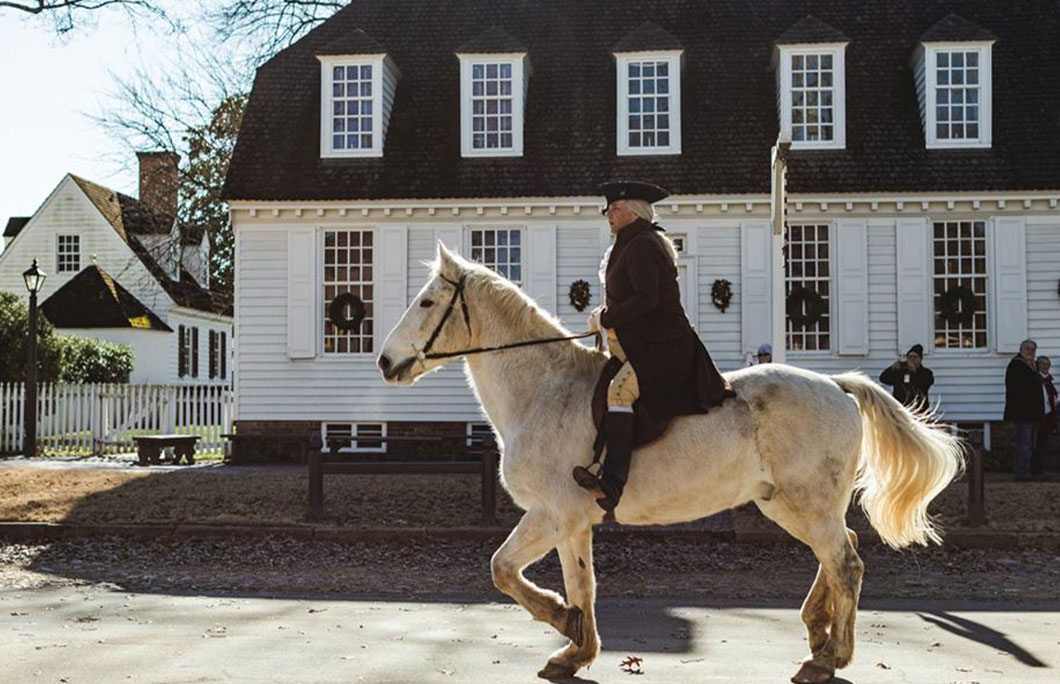 4. Williamsburg, Virginia
Williamsburg is the best place in the country to brush up on colonial history. This historic small town is overflowing with colonial finds and rich stories. Not a history buff? No problem. The town is full of other things to do like craft breweries and haunted houses. There are also several opportunities for outdoor activities to keep you busy from cycling to kayaking.
---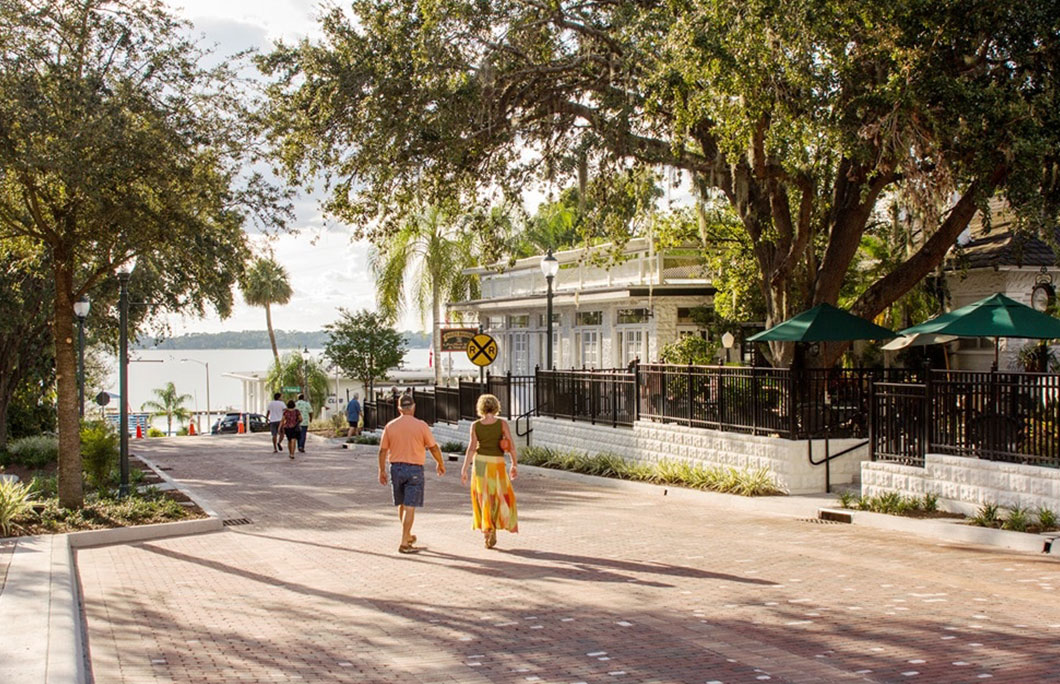 5. Mount Dora, Florida
Mount Dora is the definition of a laid back coastal town. Idyllic beaches, Old Florida living and tons of gourmet restaurants are just a few things that make it so loveable. The quiet small town is known for its vast variety of antique shops for any of you vintage pickers out there. Here you'll find just about everything from estate jewellery to rare collectables which only add to the unique atmosphere.
---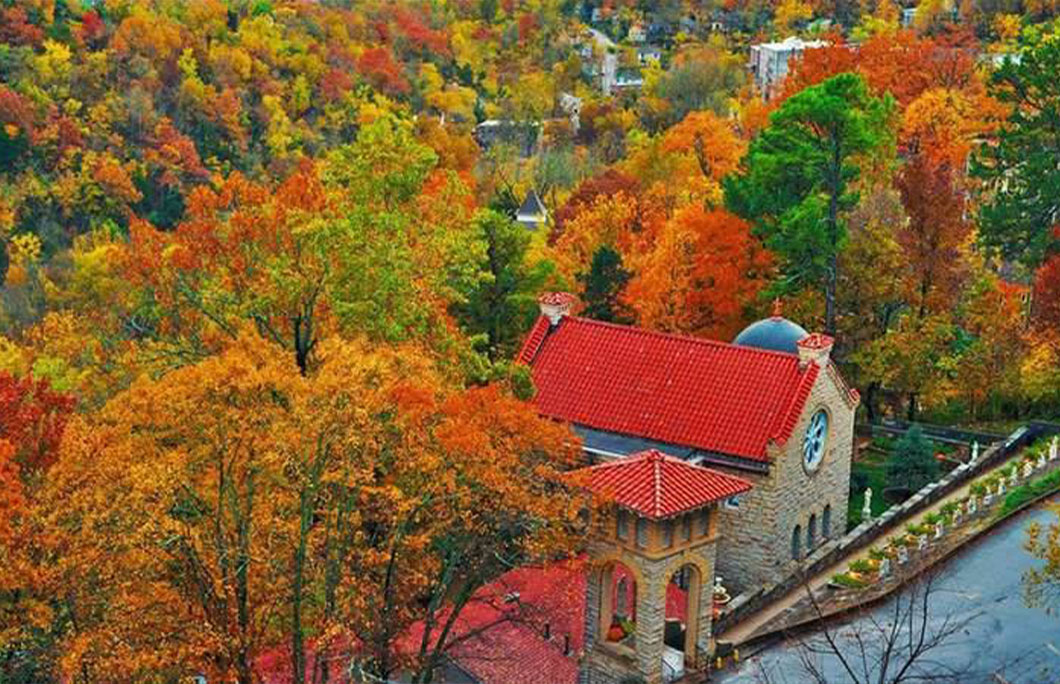 6. Eureka Springs, Arkansas
This cosy Arkansas town is set deep in the Ozark Mountains and a favourite for Southerners. The National Trust for Historic Preservation designates Eureka Springs as one of America's Distinctive Destinations. It isn't hard to see why, either. Eureka Springs is bubbling over with charm. You'll find blocks and blocks of one of a kind boutiques, artists painting away in studios and loads of award-winning restaurants.
---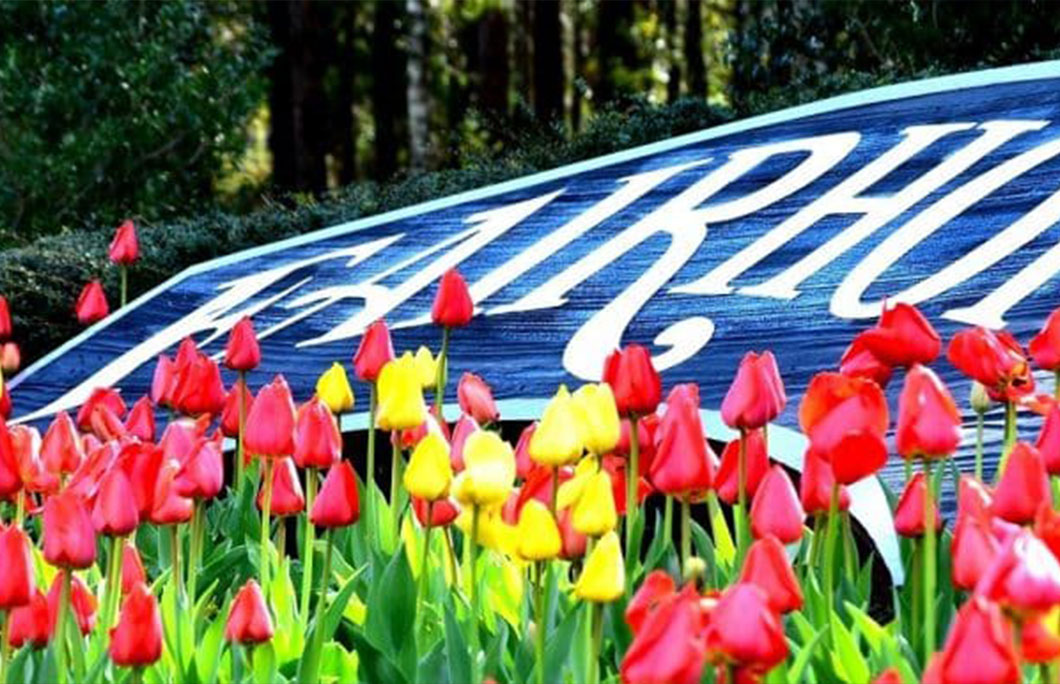 7. Fairhope, Alabama
This tiny Alabama town founded in 1894 is known for its annual shellfish phenomenon. Each year, crabs, flounder and shrimp flood the shallow bay in what's referred to as the 'jubilee'. There's more to Fairbanks than that though; the cosy Alabama gem boasts its own brewery, tons of farmers markets, Museum of History and nearby Village Point Park Reserve.
---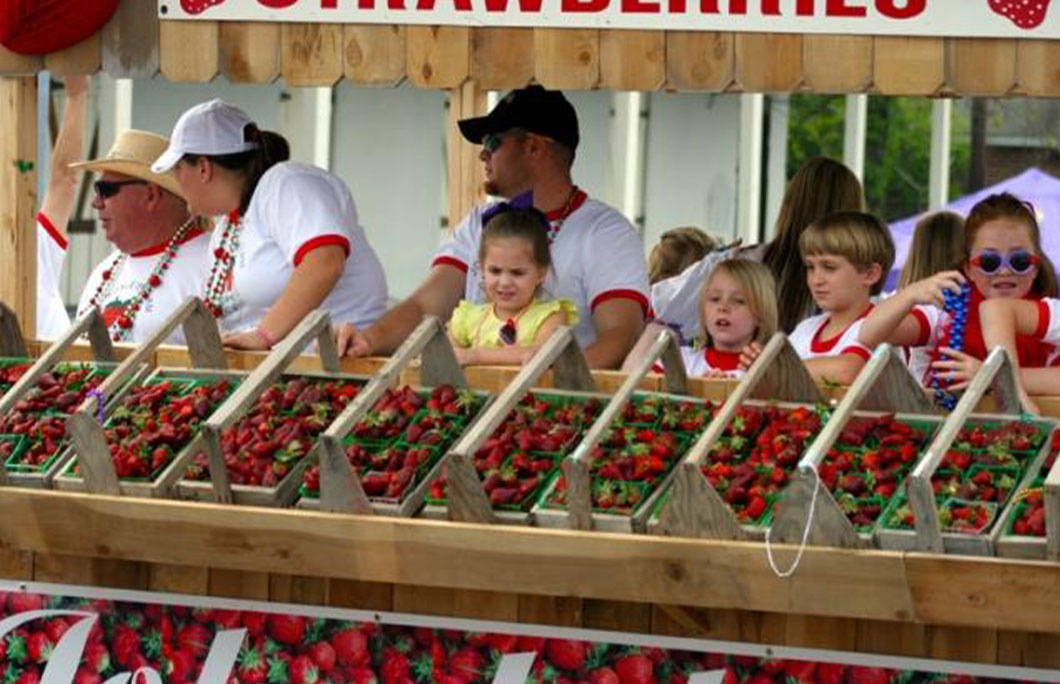 8. Ponchatoula, Louisiana
Ponchatoula. The land of vintage goods, historic streets and most importantly – strawberries. This slow-moving south Louisiana town hosts a famous Strawberry Festival every spring that draws visitors from all over. When the town isn't wowing people with their strawberry harvest, they are putting on a show with their market. The Ponchatoula Country Market in the historic train depot is the best in the businesses for handmade crafts and rare items. Strawberries and markets aside though, the warm locals are really the best part about Ponchatoula.
---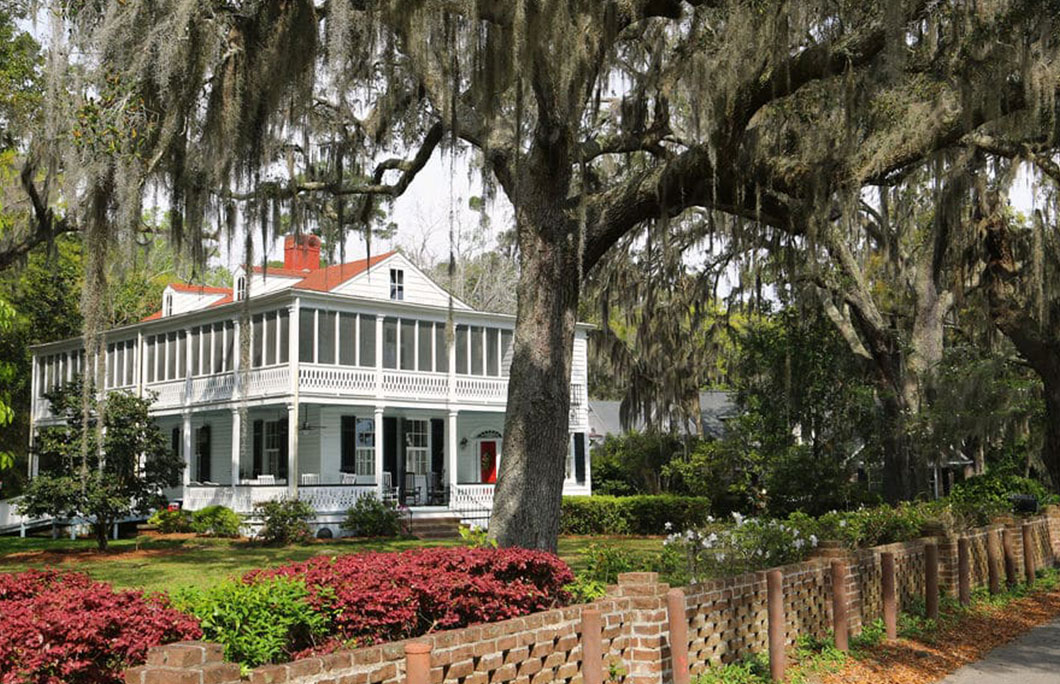 9. Isle of Hope, Georgia
There are charming small towns, and then there are charming small towns. Established as a historic retreat for nearby Savannah in the 1840's Isle of Hope embodies all things old Southern charm. You'll find an incredible historic district, endless rows of craftsman houses and more moss ridden oak trees than you can count. Whether it's the landmark 19th-century wood churches or coastal walking paths, there's lots to love.
---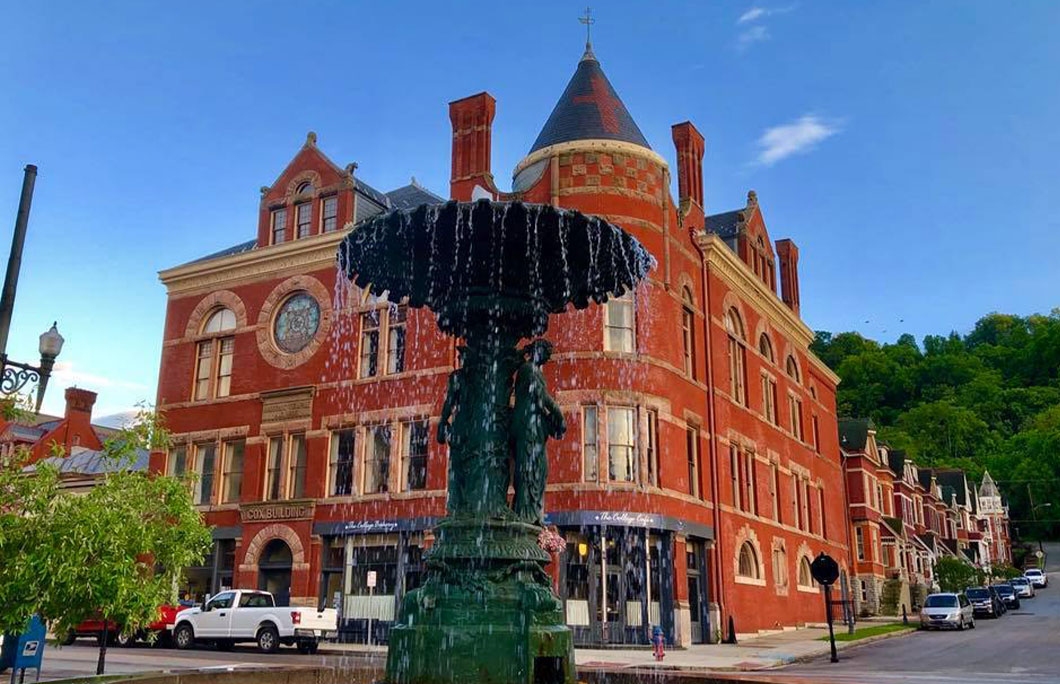 10. Maysville, Kentucky
This photogenic Kentucky heaven is set on the banks of the Ohio River and is one of the most charming small towns out there. You can't miss the gorgeous 1920's theatre and countless spots to enjoy the local speciality, craft bourbon. Kentucky as a whole is famous for deliciously smooth bourbon, but in Maysville, they take it a step further. The Pogue family has been distilling bourbon and rye here for six generations and provides locals with some of the best booze around.
---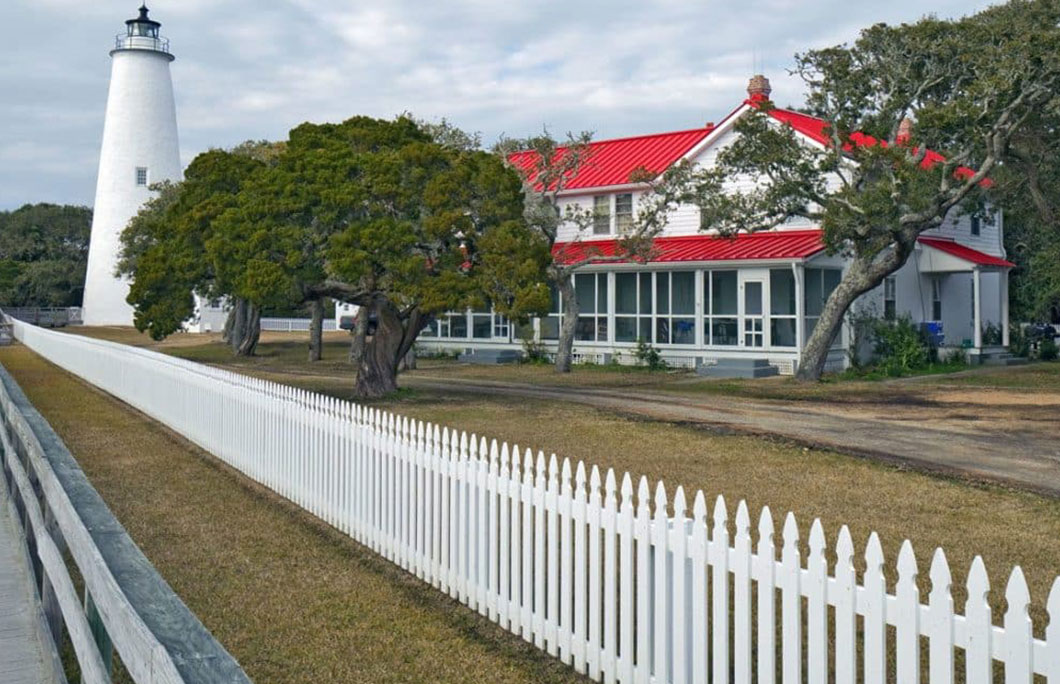 11. Ocracoke Island, North Carolina
Carved into the southern tip of the Outer Banks area, Ocracoke is a small town full of natural beauty. It is more than a pretty face, though. Its history as a Woccocock settlement turned fishing village turned classic small-town leaves much to be discovered. The idyllic North Carolina Island even played host to the infamous Blackbeard Pirate. Whether you stroll the peaceful beach or tour the local preservation society, you're in for a treat.
---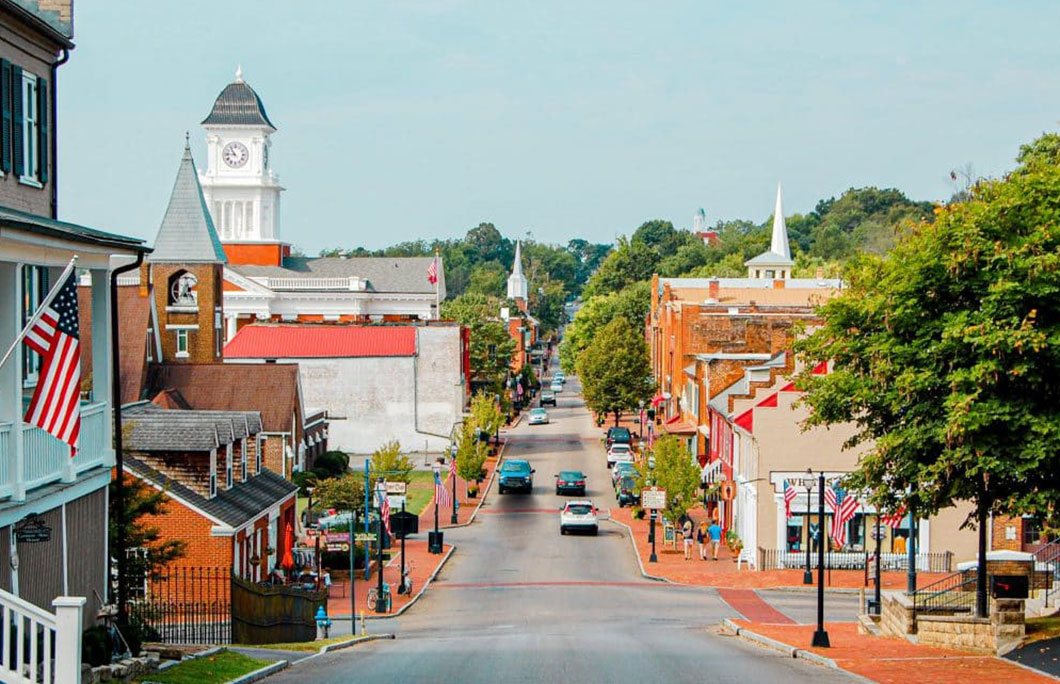 12. Jonesborough, Tennessee
Jonesborough, Tennessee is an absolute mecca for history buffs. Often referred to as "the little town with the big story" Jonesborough has quite the history. The town predates the state of Tennessee and has stories to tell of bootleggers, Andrew Jackson and cholera outbreaks. It's also the former home of Quaker Elihu Embree who published the nation's first abolitionist publications. You'll also find loads of eclectic shops and quirky family-owned boutiques for every taste.
---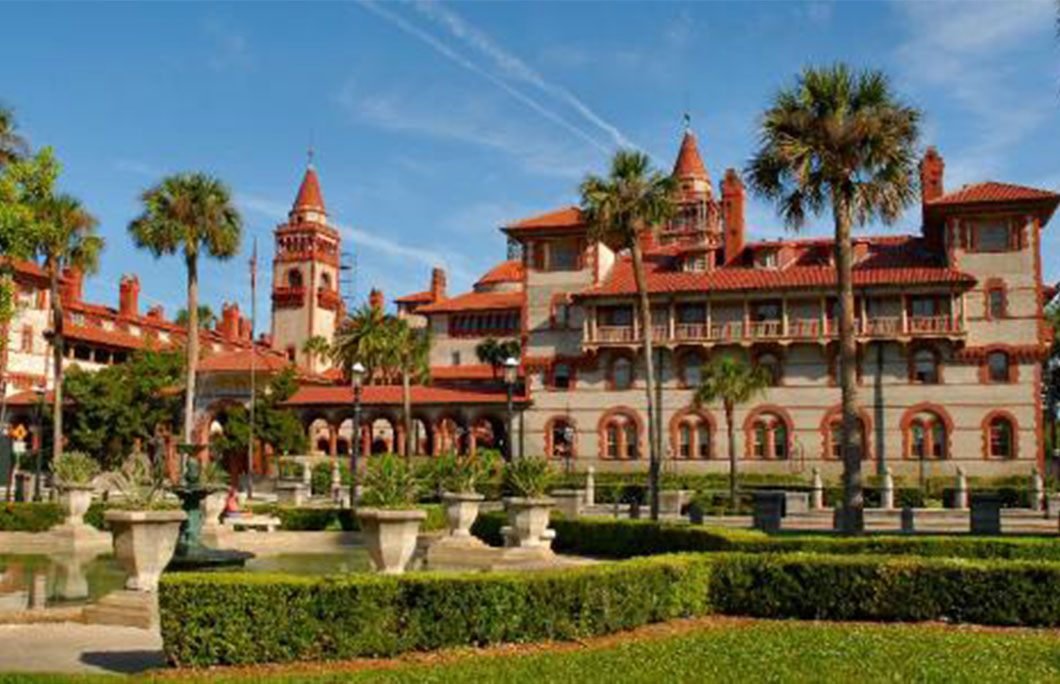 13. St. Augustine, Florida
St. Augustine holds the title of one of the most charming small towns in the South and the oldest town in the United States. It comes with all the charm you'd expect from a lively town founded way back in 1565 by Spanish colonizers. Despite being home to some of the nations most interesting and valuable historical sites, the city maintains authenticity and sticks to its roots. You'll find the seaside village is the perfect blend of all things maritime, colonial history and community.
---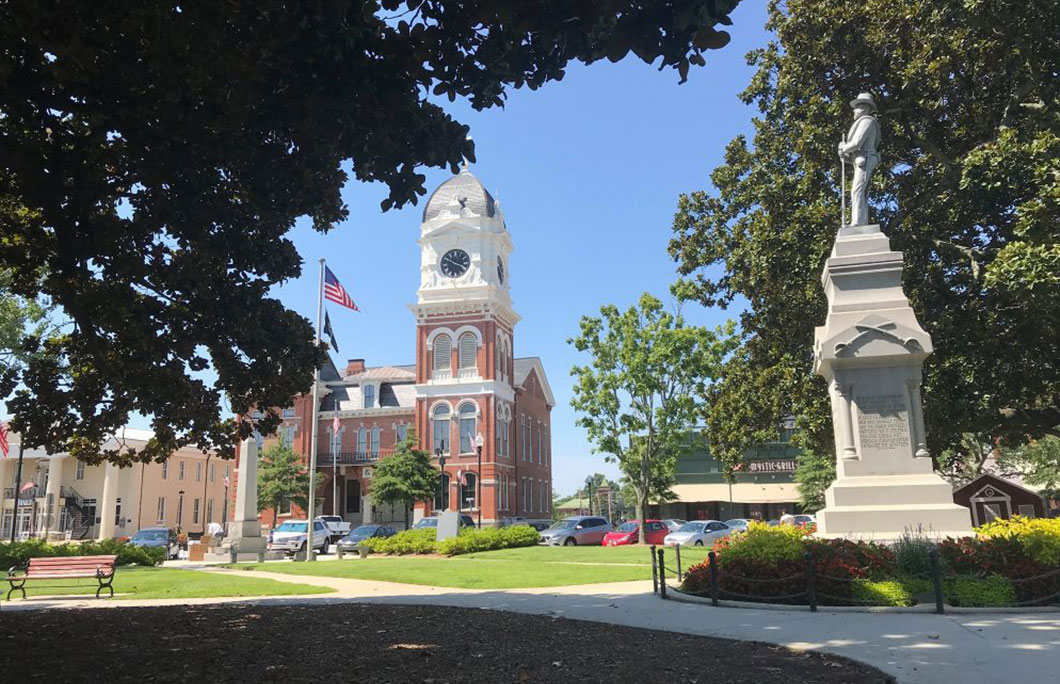 14. Covington, Georgia
This dreamy small town is known for its historic homes, charming bed and breakfasts and age-old taverns. Covington's pull is so strong that it's a popular filming location. From "Sweet Magnolias" to "The Vampire Diaries" even big shot filmmakers see the appeal of this adorable small town. In true southern style, it isn't without a few superstitions and has more than a few haunted sites.
---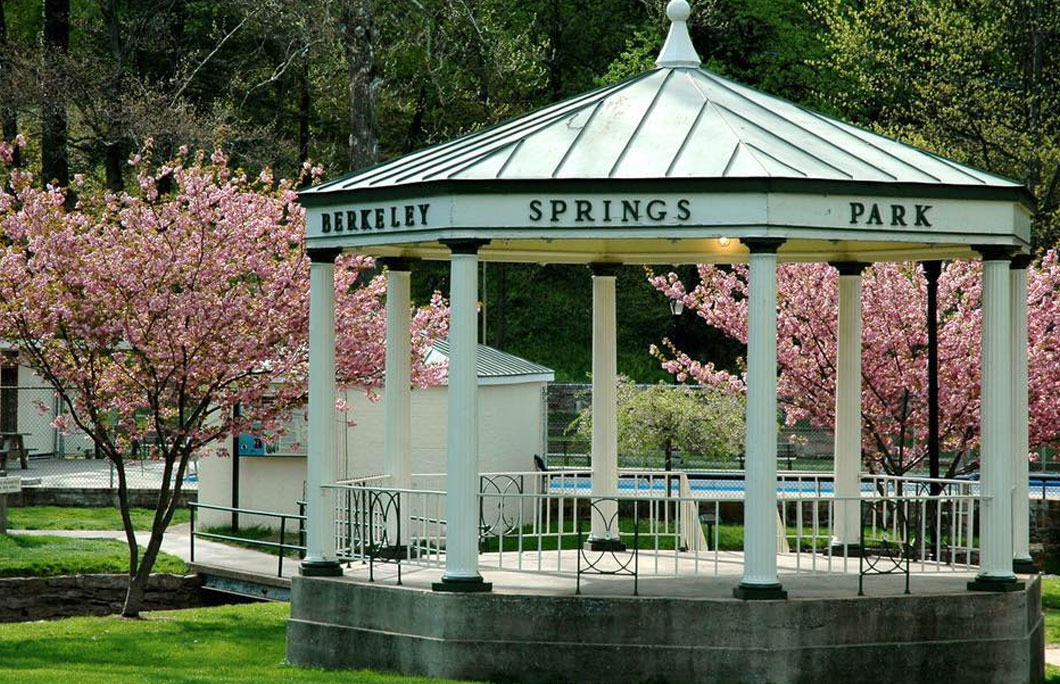 15. Berkley Springs, West Virginia
This art-filled spa town is brimming with old southern charm and style. As the name suggests, Berkley Springs is home to quite a few natural mineral springs. Thanks to this, it was the birthplace of America's first spa. George Washington himself even visited the spa which has since been transformed into Berkeley Springs State Park.
---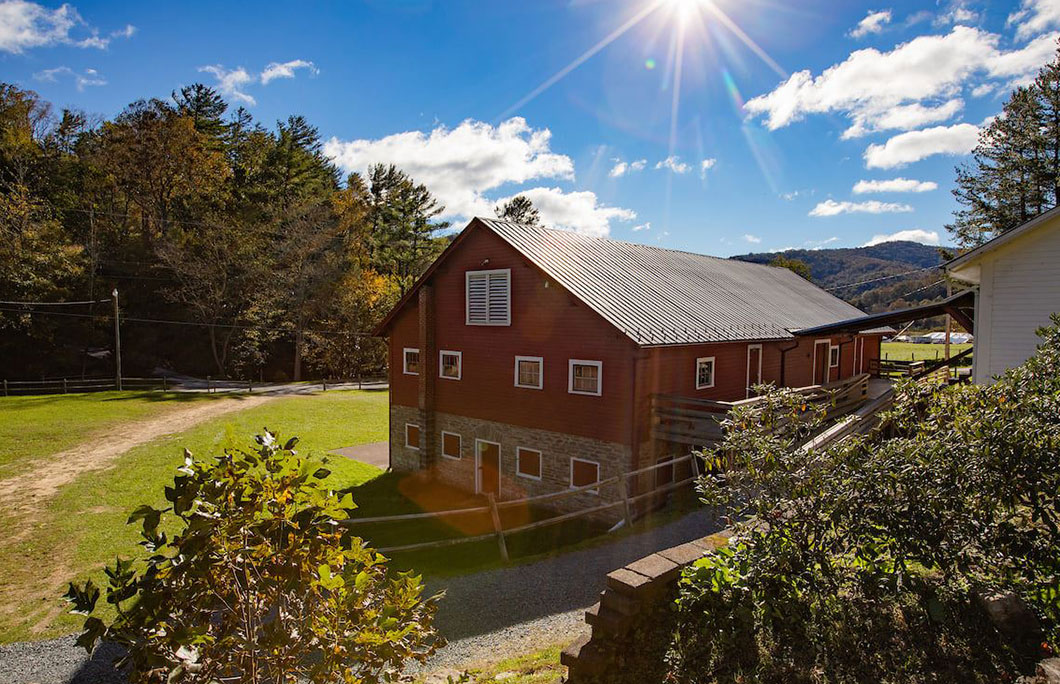 16. Boone, North Carolina
High above the Appalachian Mountains of North Carolina lies one of America's most adorable and charming small towns. Boone is complete with historical reenactments, infinite outdoor activities, an 1882 General Store and loads of Native American history. Whether you wander the western-themed railroad, explore the caverns or visit the local museum, it'll be easy to see why Boone is a North Carolina favourite.
---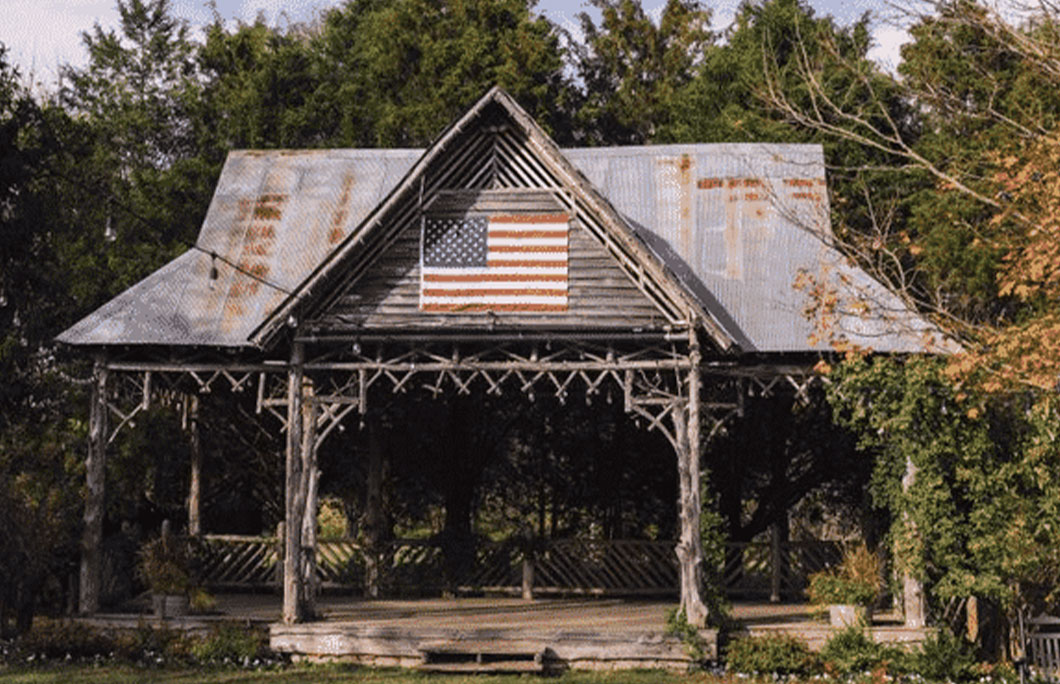 17. Leiper's Fork, Tennessee
This quaint country town is a mecca for antiques, history and quirky shops. The 'kick-off your boots and stay-awhile' mentality of the locals mixed with the surrounding beauty also make it an easy favourite. Wet your whistle at one of Leiper's Fork's many cosy bars, chow down on a hearty meal at one of the local staples and then head to the famous Lawnchair Theatre.
---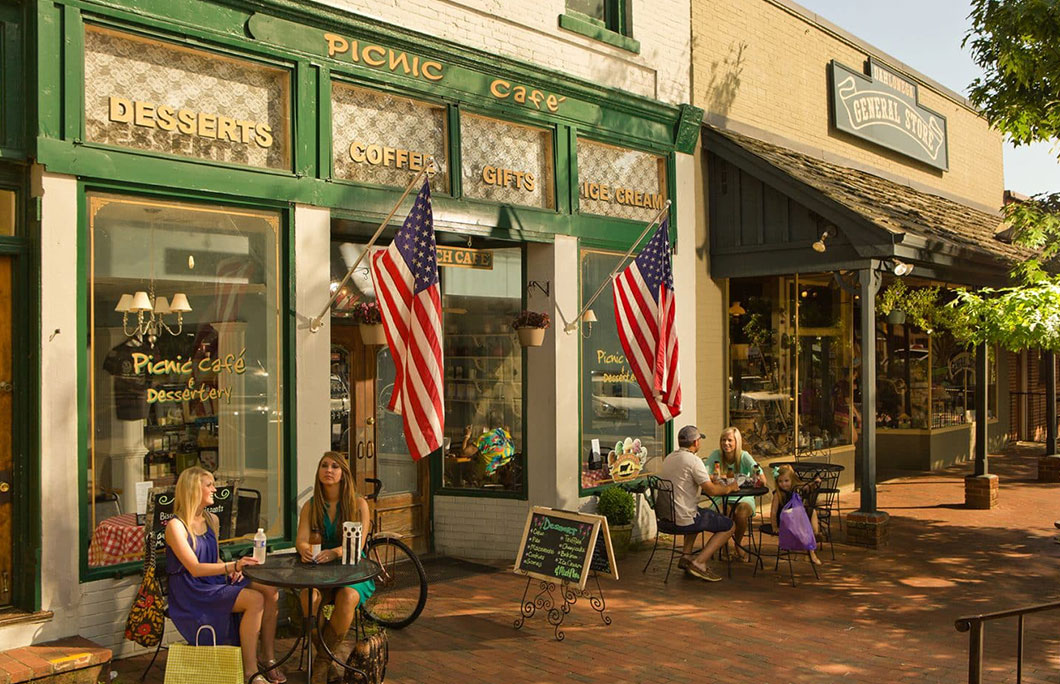 18. Dahlonega, Georgia
Dahlonega checks all the boxes of a small town. It's got an incredible mix of colonial, Native American, Gold Rush and Civil War history; sat right next to a forest; has a thriving art scene; and is home some of the best community festivals around. Whether we're talking about the famous Christmas markets or annual hemlock fest, it's easy to see how tied together the community of Dahlonega is. After all, togetherness is the best part of a small town.
---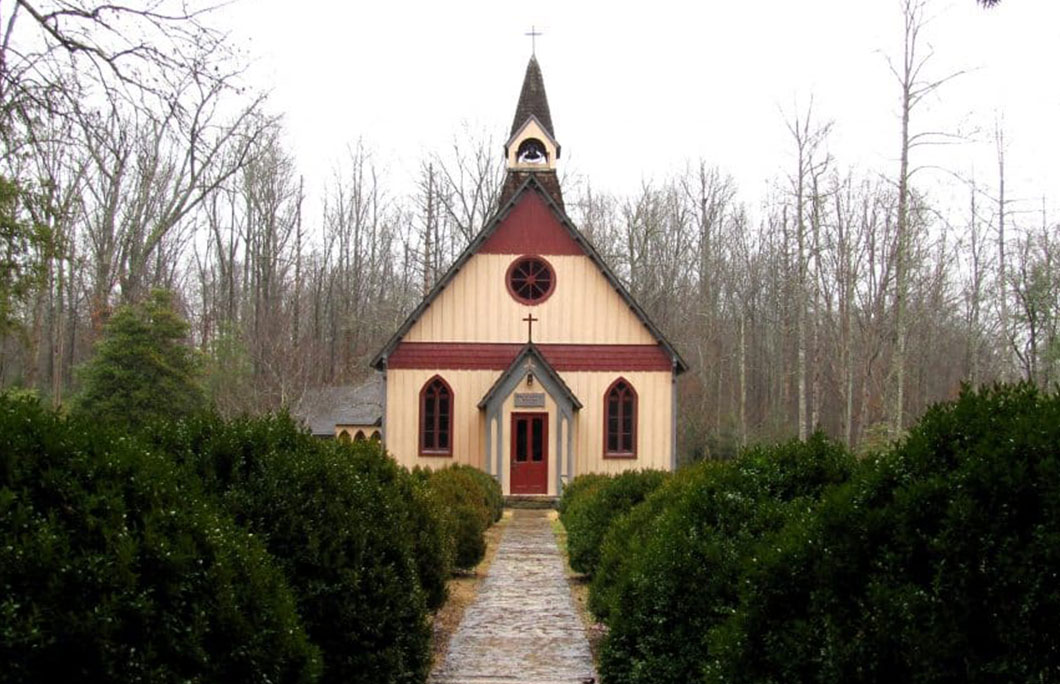 19. Rugby, Tennessee
This living Victorian village is one of the most idyllic places in the country. Founded in 1880 by English author Thomas Hughes, Rugby was actually meant to be an experimental utopian colony. You read that right. Today it's one of the best-kept secrets in the South. In just a few years Rugby garnered hundreds of colonists looking to live out their days in the small community. After some time, though, Hughes' dream fizzled out and the experimental commune transformed into a traditional small town. Today you can still see several of the original homes along with the gothic church and library.
---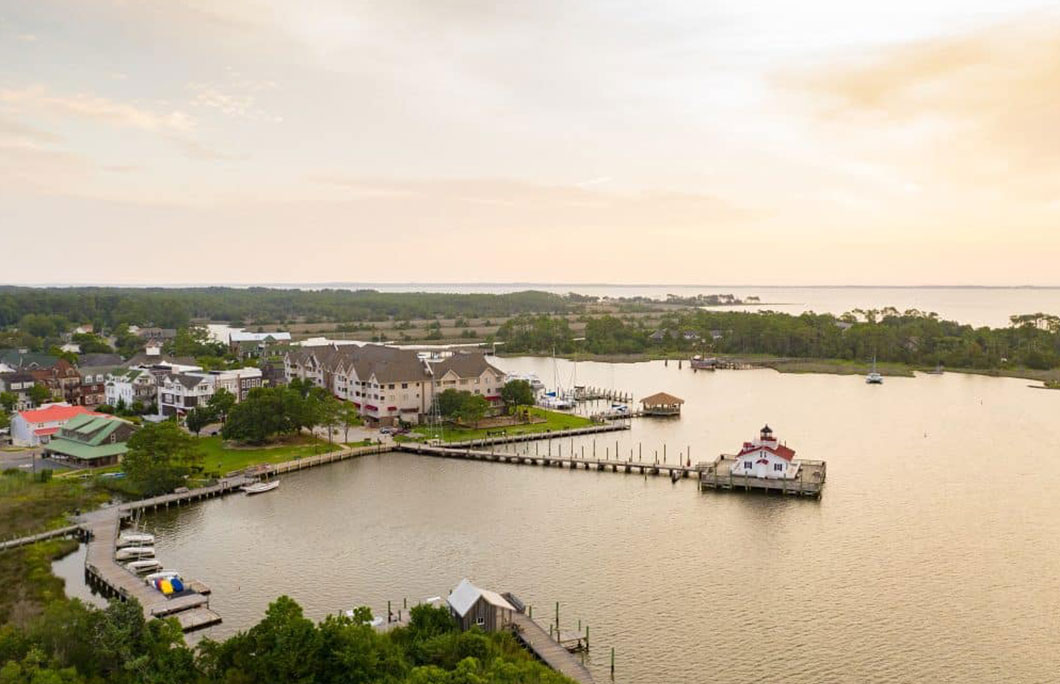 20. Manteo, North Carolina
At first glance, Manteo may seem like your typical small coastal town with a manicured historic square and pretty lighthouse, but it's much more than that. Manteo is the birthplace of English colonization and home to one of the world's greatest mysteries – Roanoke Island. In addition to its spotty history and local legends, the town also boasts a host of other sites like the Elizabethan Gardens or tour the famous Kill Devil Hills Rum distillery.
---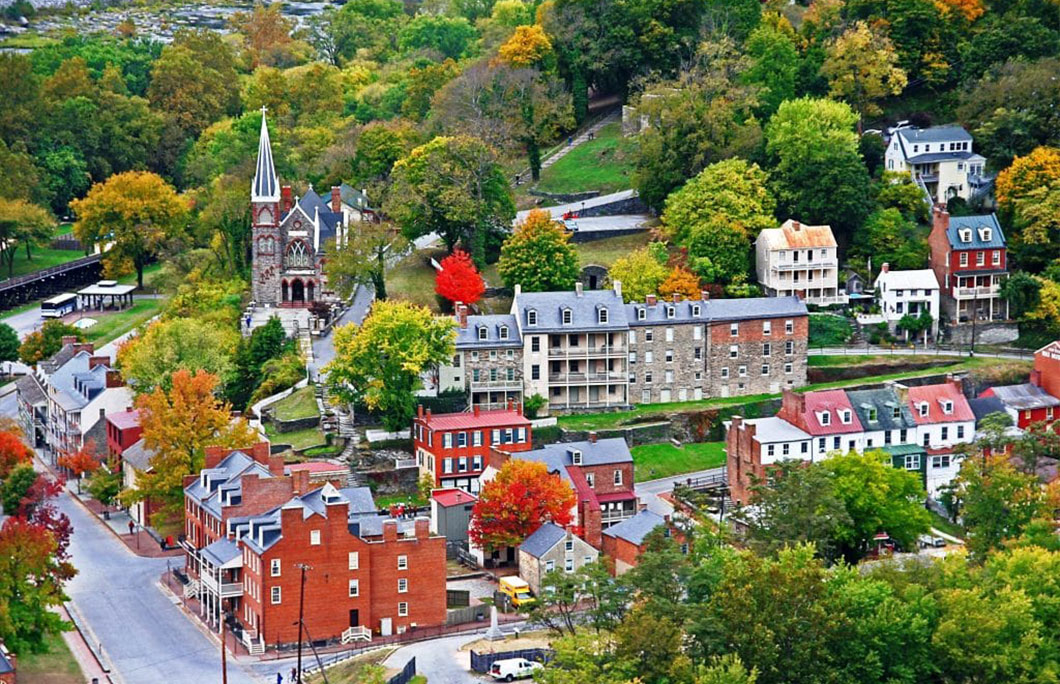 21. Harpers Ferry, West Virginia
In the lower Shenandoah valley where Virginia, Maryland and West Virginia meet, you'll find Harpers Ferry. This tiny town of only 300 is home to some pretty impressive historical sites such as John Brown's Fort and several 19th-century buildings. In addition to the landmarks, it's situated right on the Appalachian Trail and comes complete with friendly locals and lots of seasonal events. Namely the annual Harpers Ferry Outdoor Festival.
---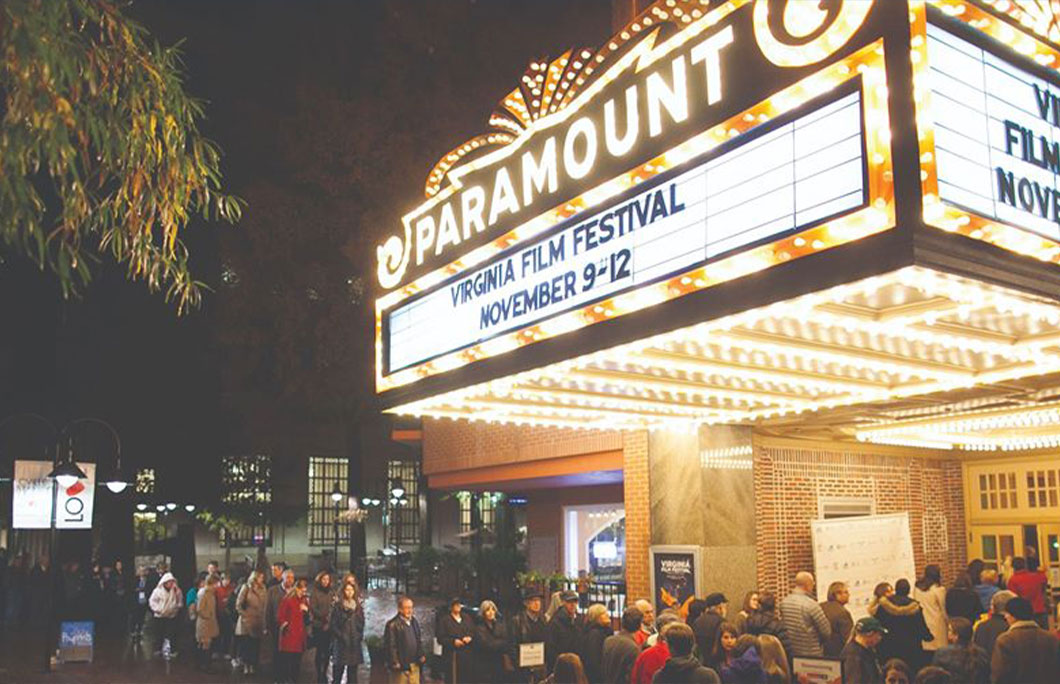 22. Charlottesville, Virginia
Fancy a visit to Thomas Jefferson's Monticello, James Monroe's Highland or a stroll to the famous Paramount Theatre? Charlottesville has you covered. This town is just oozing with charm from the buzzing downtown square to the nearby mountains. Whatever you do, don't leave without grabbing a bite at Miche Tavern, the circa 1784 eatery that uses only 18th-century recipes.
---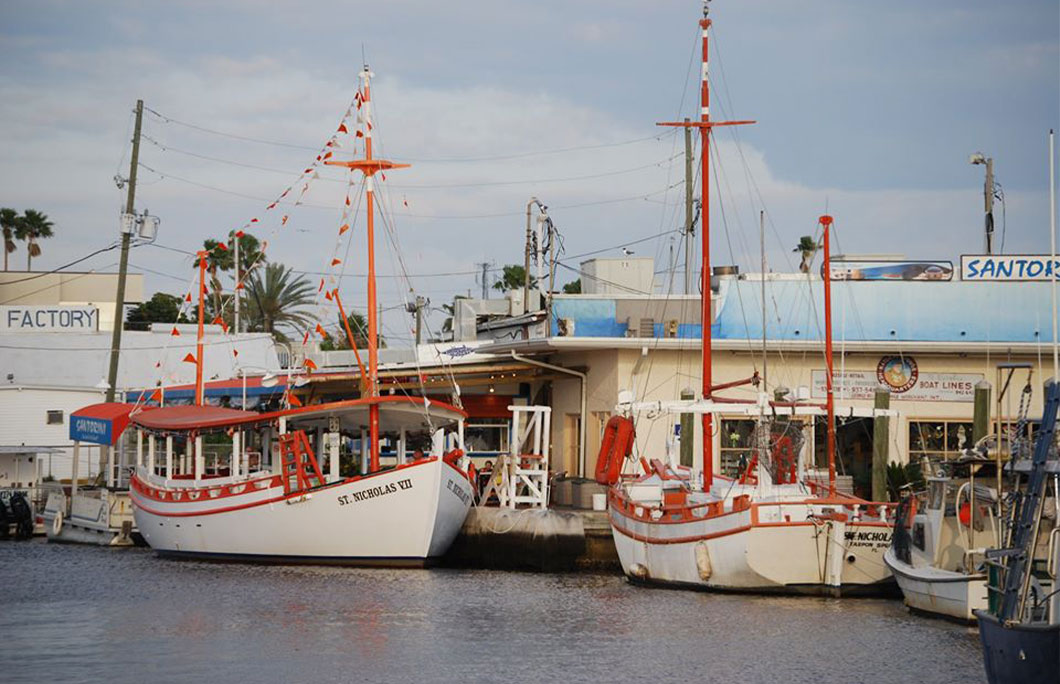 23. Tarpon Springs, Florida
Tarpon Springs is one of the US's most culturally rich cities thanks to its vibrant Greek culture. In the early 1900s, the city received an influx of Greek sponge divers who decided to stick around. All these years later, you can still feel the strong Mediterranean influence throughout. Take a sunset walk down the beach or enjoy some delicious Greek fare in this sleepy coastal town.
---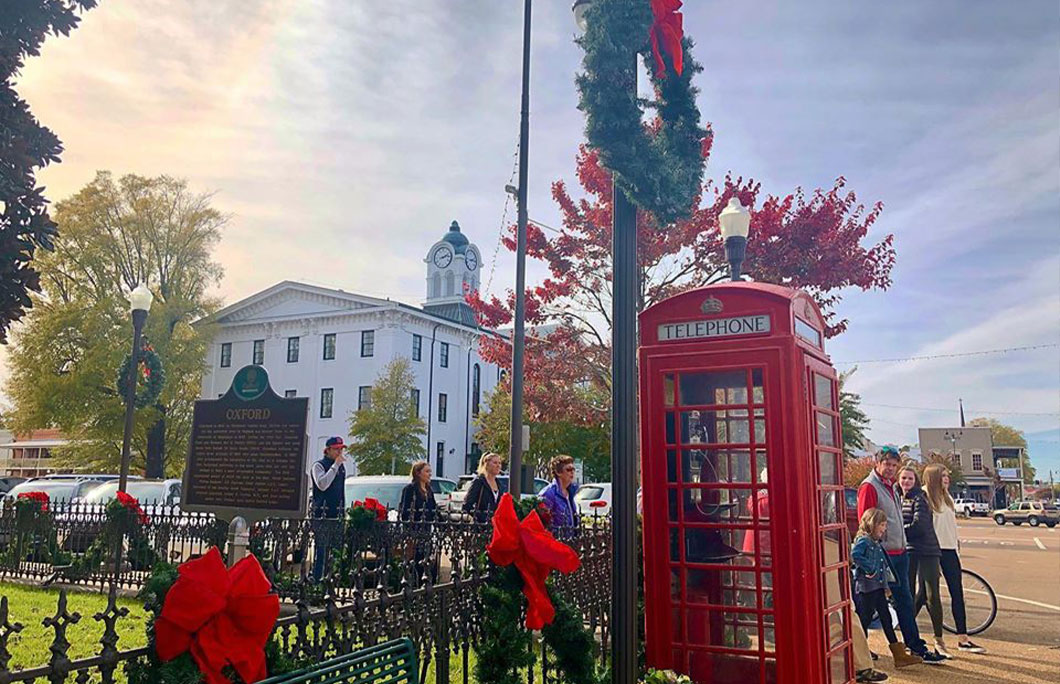 24. Oxford, Mississippi
Founded in 1837, this Mississippi small town is a hotbed for artists and musicians. Commonly touted as the 'Cultural Mecca of the South' it has a lively and eccentric entertainment scene. Whether you want to explore the cities history through William Faulkner's still standing mansion or pop into some galleries to get to know the local artists. From music and art to history and culture, Oxford has you covered.
---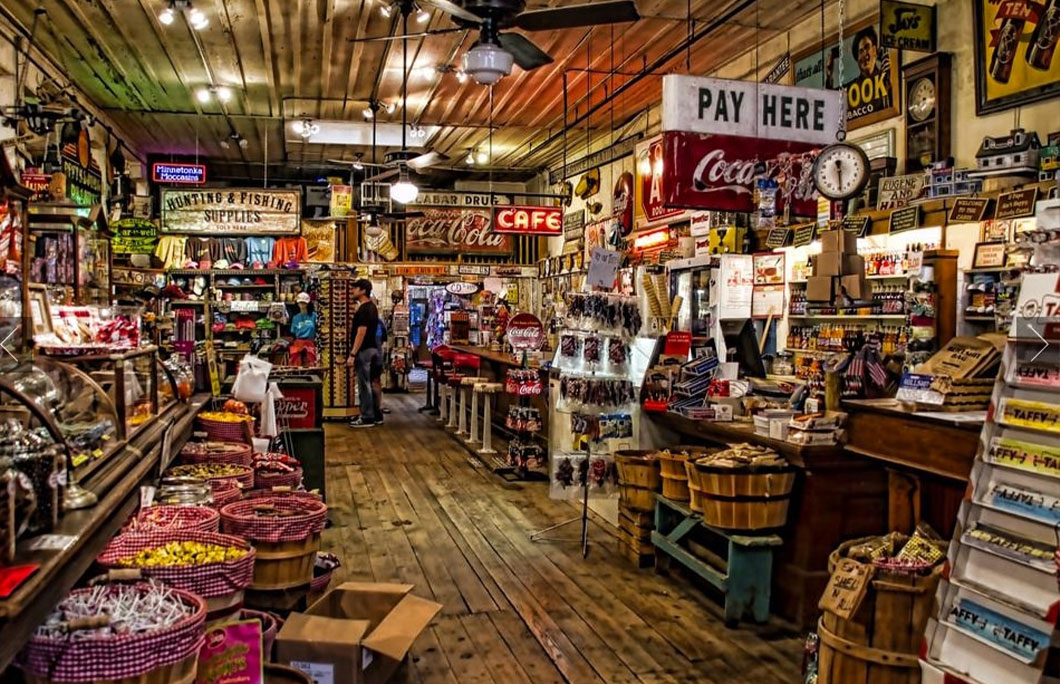 25. Jefferson, Texas
The friendly come as you are attitude, pre-civil war history, charming small town eateries and family shops are what make Jefferson, Texas so special. Frozen in time, this city has plenty to offer for history lovers such as the Confederate Ordnance Magazine, the Atlanta Rail Car and several preserved homes. It's not all books and history though. Outdoorsy folks will enjoy nearby Caddo Lake, one of Texas' natural beauties and beer buffs will enjoy the quaint country taverns.
---