Fort Myers Airport parking | fly from RSW
Find the best parking deals at Fort Myers Airport
With a massive choice from the biggest brands, Enjoy the best way to find the best prices for car hire in Fort Myers Airport.
Huge choice car parks to suit every budget
Save up to 70% compared to buying on the day
Working with the best partners in Airport Parking
Parking at Fort Myers Airport
So you need to find parking at Fort Myers Airport?
Officially called Southwest Florida International Airport, this busy establishment has lots of great parking options and you'll get all the info you need about them in this guide. Plus (because we're nice like that), we'll also include some handy tips on making your pre-flight experience as peachy as possible.
And if you're motoring in from out of the area, you might want to bookend your journey with a couple of days in magical Fort Myers and its stunning environs. With beautiful beaches, wonderful wildlife and eternal sunshine, there are far worse places to hang around.
Great things to do include visiting the Edison and Ford Winter Estates (historic homes of Thomas Edison and Henry Ford), and Sanibel Island, where you can collect spectacular seashells. Meanwhile, Naples Zoo at Caribbean Gardens has over 1500 animals (including bears, lions and tigers) and you can see native Floridian wildlife like snakes, crocodiles and alligators on an Everglades boat or hovercraft tour.
For something a little gentler, Butterfly Estates has 1,000 butterfly species from all over the world, while the Mote Marine Library and Aquarium has both gentle and fearsome creatures, like rays, sea turtles and sharks.
Want to get out for some exercise? The Great Calusa Blueway is a network of interconnected waterways that's blessed by beautiful scenery and teeming with wildlife and the Lakes Regional Park has 10 miles of hiking and biking trails. When it comes to fishing, the Gulf of Mexico has magnificent fish like tarpon, snook and redfish. And shoppers shouldn't feel left out either – the Edison Mall is one of the state's largest and boasts 200 stores.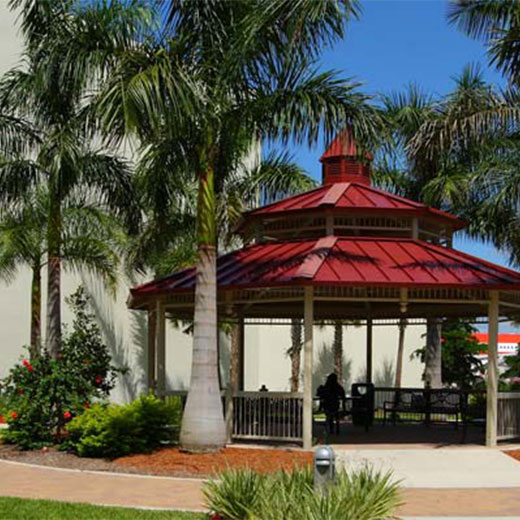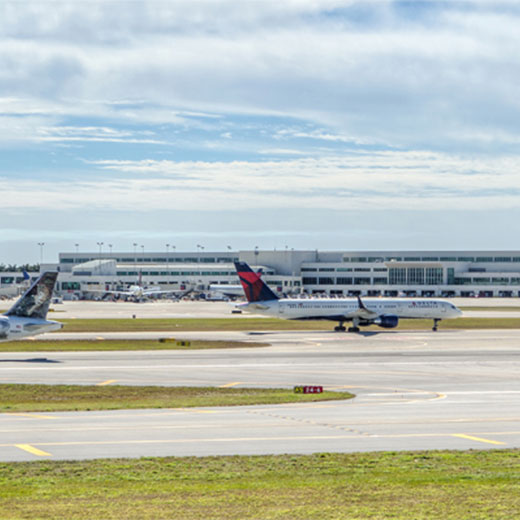 Find the best deals at Fort Myers Airport
What's the best way to find a fantastic parking deal at RSW? In our humble (although admittedly biased) opinion, what you're doing right at this moment is definitely up there – reading a brilliant guide that totally nails the topic?
But you can also try some time-tested bargain hunting techniques like booking your parking in advance and comparing prices from different providers (which seems obvious, but lots of searchers don't dig deep enough).
Off-airport parking is also usually cheaper than onsite, it's always worth looking out for coupons and discounts and if you're traveling in a group, you might want to consider ride-sharing – this lets you travel together and split the cost.
Compare parking at Fort Myers Airport
With 4,500 spaces split across short-term, long-term, and economy parking, there are plenty of options at RSW and the parking provision is just one excellent feature of this reasonably new airport.
Originally built in 1983 to replace Page Field, Fort Myers was built on a 1500 acre site just outside the city and it originally had a 8,400 foot runway. It was renamed Southwest Florida International Airport in 1993, when it also benefitted from a runway extension and an 2005 a new terminal was opened.
RSW is a major economic contributor to this part of the US, employing over 10,000 people and generating over $3 billion annually. It typically processes around 10 million passengers every year and has flights to over 60 destinations.
What parking is there at Fort Wayne Airport?
If you're open-minded about airport parking, one way you might grab a great deal is by booking through a comparison app or site. For example, both Looking4Parking and APH offer deals for groups like serving military members, AARP and AAA members.
Now, let's check out your official Fort Wayne Airport parking options.
Short-term parking
Situated right across from the terminal, parking at RSW couldn't be more convenient than short-term. The best choice if you're dropping-off or picking up passengers, there are 1500 spaces and charges are applied on an hourly or daily rate. As you might expect, this is not the cheapest option.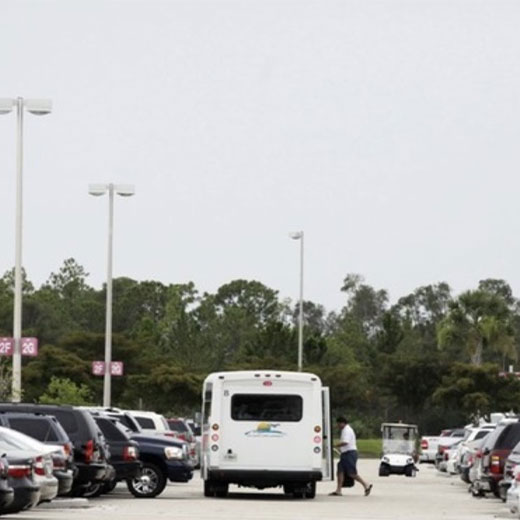 Long-term parking
Located a little further from the termina, Fort Wayne's long-term parking is the perfect choice if you'll be away for more than a couple of days. There are 2000 spaces here and charges are applied at a reasonable hourly and daily rate.
Economy parking
The furthest parking option from the terminal, economy parking is accessed via a free shuttle bus and there are 500 spaces. If you want to save cash, this option has your name on it.
Valet parking
Another ultra-convenient parking option, Valet parking is great when you want a little luxury – your vehicle's parked by a competent professional and all you need to do is sashay into departures and start your trip in style.
There are also several offsite parking options at Fort Myers International Airport and sometimes they work out more affordable than official car parks. For instance, OnAir parking is a short drive from the airport and daily rates start at a very competitive price, while ParkSmart is close and has short-term, long-term and covered options. Last but not least, there's Way – this provider is super-cheap and also throws in a free shuttle service.
Getting to Fort Myers International Airport
When you're driving to Fort Myers International Airport, the good news is it's easy to reach from lots of nearby towns and cities.
From Bonita Springs, drive east on Old 42 Road towards Bonita Beach Road, then turn left onto Bonita Beach Road, drive on to US-41 S, merge onto Daniels Parkway towards Fort Myers at exit 128A and continue along Daniels Parkway until you reach the airport.
If you're rolling in from Cape Coral, drive east on Del Prado Boulevard, turn left onto Pine Island Road, and continue on to US-41 S. Here, take exit 128 A and merge onto Daniels Parkway in the direction of Fort Myers. Continue on Daniels Parkway and you'll soon arrive at the airport.
Driving in from Fort Myers Beach? Head north on Estero Boulevard, take a left onto US-41 S, then take exit 128A to merge onto Daniels Parkway and follow the final steps above. From Punta Gorda meanwhile, drive west on Tamiami Trail, take exit 129 to merge onto Daniels Parkway and follow the usual directions, as above.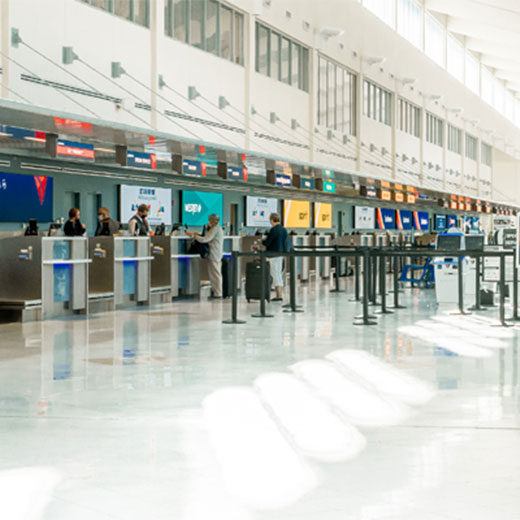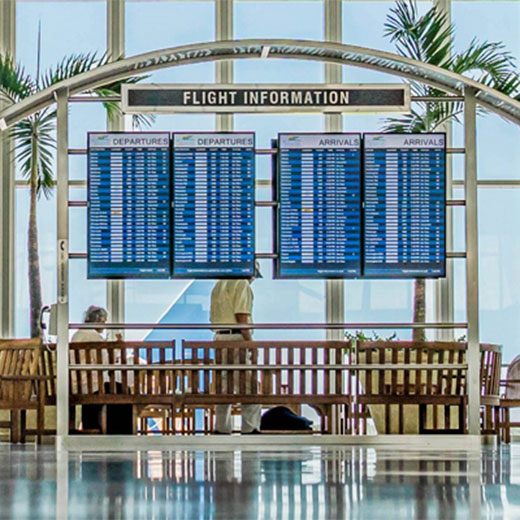 Facilities at Fort Myers Airport
Whether you're spending a half hour in RSW before you fly or facing a delay, the excellent facilities make your pre-flight experience all the more pleasant.
Great amenities here include ample ATMs, currency exchanges to swap out your US dollars for foreign currency, Wi-Fi throughout the terminal, luggage carts, airline ticket counters for various carriers, information desks and pet relief areas.
You'll also find family restrooms, nursing rooms and prayer rooms (ideal for some quiet contemplation before boarding.
And are the eating options any good at Fort Myers Airport? Bet your bottom dollar – there really is something to suit everyone and if you want to avoid toddler and teenage tantrums, filling your belly before you fly means things will be much more harmonious.
For example, A Day at the Beach specializes in casual dining with a seaside ambience – their seafood, burgers, sandwiches, and salads are superb. Alternatively, Burger King has that flame-grilled deliciousness that's known and loved worldwide, and Dunkin Donuts serves its signature circular sugary snacks as well as coffee and pastries. Meanwhile, Great American Bagel serves terrific twisted snacks that are always tempting, and Nathan's Famous specialises in classic hot dogs and fries.
Craving for pizza? Sbarro serves sumptuous pizza pies, pastas and other Italian delicacies, and Starbucks has world-famous coffee as well as breakfast items, muffins and pastries. And if you're tempted by a couple burgers and wings washed down with fresh beer, make a beeline for Shula's Bar & Grill.
Want to shop til you drop? Brighton Collectibles brings glamour home with high-end jewelry and home décor and other gifts, while Coastal Expressions sells souvenirs and clothing.
Meanwhile, Dewar's Clubhouse is captivating for anyone who loves whisky, with t-shirts, mugs and hats, including branded merchandise, and Florida's Finest specialises in local souvenirs, and Jose Cuervo Tequileria keeps it real with branded merchandise like mugs and t-shirts.
If you're into gold meanwhile, the PGA Tour Shop has lots of PGA tour merchandise and Sanibel Marketplace sells clothing and souvenirs. And you want to stock up on suitcases and luggage, TravelMart is terrific.
As you can see, the parking provision at Forty Myers is magnificent and it's complemented by a wide range of facilities and amenities to suit travelers of all types.
Got a Question? Chat with our US support team
Our online chat is available 8:30am to 5:00pm weekdays. Email: [email protected]
FAQs about car hire at Fort Myers Airport
Most frequently asked questions about hiring a car at Fort Myers Airport
There won't be any charges if you decide to modify or cancel your parking reservation at Fort Myers Airport provided that you do so at least 48 hours before your scheduled travel. However, if changes or cancellations are made within the 48-hour period, a $5 fee will be imposed.
According to Enjoy Travel, the most efficient approach to obtaining the best parking discounts at Fort Myers Airport is to make use of their online booking system in advance.
Fort Myers Airport offers parking choices including short-term, long-term, economy, and valet parking, catering to various needs and preferences.
The most effective method to find a car park at Fort Myers Airport is to simply follow the signs provided within the airport premises that will guide you to the designated parking areas.
Fort Myers Airport implements safety protocols such as surveillance systems, adequate lighting, security patrols, emergency assistance points, secure access points, and vehicle safety measures to ensure the security of parking areas.
The distance between the terminal and the different parking areas at Fort Myers Airport can vary, but typically, the parking areas are within a reasonable walking distance from the terminal building, making it convenient for travelers to access their vehicles.
Yes, Fort Myers Airport provides charging stations for electric vehicles. These charging stations are available in designated areas within the parking facilities, allowing you to conveniently charge your electric vehicle while parked at the airport.
Yes, it is allowed to park for an extended period, including overnight stays, at Fort Myers Airport. The airport offers long-term parking options that cater to travelers who need to park their vehicles for an extended duration.
To secure a parking spot and benefit from discounted rates, it is advisable to make a reservation in advance during peak periods to guarantee availability.
Arriving early for parking at Fort Myers Airport may result in additional charges based on the arrival time, and payment for parking can be conveniently made with a credit or debit card upon exiting the parking facility.
The most economical parking option at Fort Myers Airport is typically the economy parking. Economy parking offers lower rates compared to other parking options and is designed for long-term parking needs.
The daily parking rates at Fort Myers Airport vary depending on the chosen parking option, with the approximate rates being $20 for short-term parking, $11 for long-term parking, and $9 for economy parking.
With Enjoy Travel the approximate cost for a week of parking at Fort Myers Airport ranges around $140 for short-term parking, $77 for long-term parking, and $63 for economy parking.
Explore popular airports in the US