Fort Lauderdale-Hollywood Airport parking
Find the best parking deals at Fort Lauderdale-Hollywood Airport parking
With a massive choice from the biggest brands, Enjoy the best way to find the best prices for car hire in Fort Lauderdale-Hollywood Airport parking.
Huge choice car parks to suit every budget
Save up to 70% compared to buying on the day
Working with the best partners in Airport Parking
Airport Parking at Fort Lauderdale-Hollywood International
So Fort Lauderdale-Hollywood International Airport (FLL) is the launchpad for your next airborne adventure? You've made the uber-smart decision to drive there in your car? And you need airport parking advice?
If you just nodded thrice, you're exactly where you should be. Because we've left no stone unturned to bring you comprehensive info on FLL parking options and broken them down into snackable chunks. In the time it takes to savor a footlong sub, you'll be crystal-clear about all things parking at Fort Lauderdale-Hollywood.
But are you sure you can bear to be away from Fort Lauderdale at all? Big fans of the Venice of America right here, so we'll happily declare our bias. But it really is one of the most stunning spots in North America – and the world at large. Tourists and locals alike swarm here for powder-soft beaches, the wonderful waterways system, global yachting scene and cool cuisine. Cruise-ship hub Port Everglades is a gateway to the magic of Mexico and the Caribbean and there's a blossoming boho arty scene in Flagler Village. Swish hotels here include the laid-back but elegant Conrad Fort Lauderdale, quirky and quaint Plunge Beach Hotel, and magnificent Marriot Harbor beach Resort (which sits on prime real estate at the city's main seafront).
Top things to do in Fort Lauderdale include strolling along La Olas Boulevard and popping into chic cocktail bars and funky independent boutiques, exploring local history in the calm surroundings of Bonnet House, and gazing at the gorgeous street art murals in Hollywood. For watersports, sunbathing and people-watching, Diplomat Beach is hard to beat and Flamingo Gardens is a cathartic sanctuary where you can unwind amidst plants and wildlife. And don't forget that you can hop on a hovercraft and get up close and personal with Florida gators – not too close though!
Still determined to catch that flight? Alrighty then. Let's ease ourselves into your FLL parking info.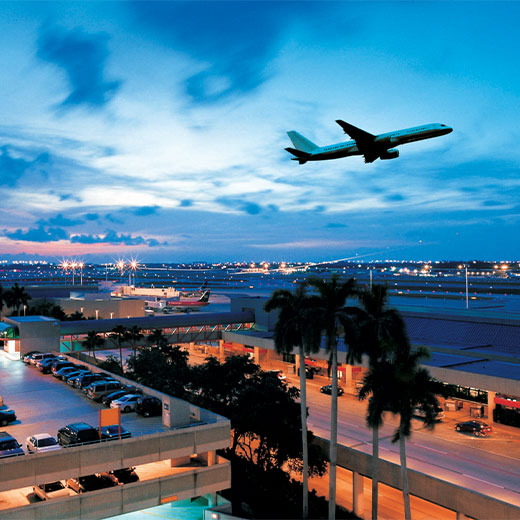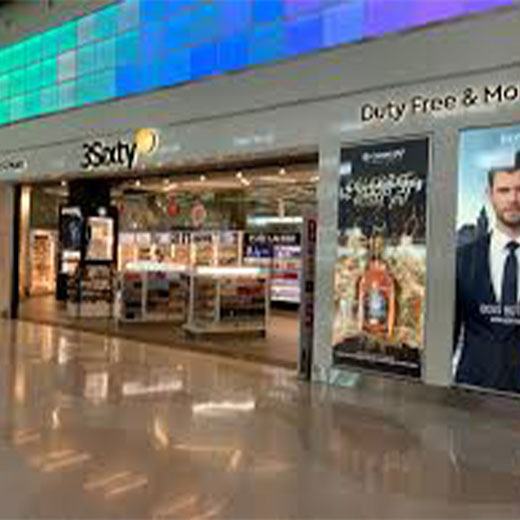 Find the best deals at Fort Lauderdale-Hollywood International Airport
Finding a great deal on FLL parking requires a little detective work. Instead of having a scattergun approach, you can channel your inner Sherlock Holmes to work out what's best for your unique needs.
Once you've ruled out options that definitely don't meet the needs of your travel party (for instance, any space that makes getting to the terminal a pain for young kids or older relatives) it's easier to weight up what's left in terms of the best price, any added extras/bonus reductions etc. The good news for you is that you'll be in pole position to do just that – as soon as you finish browsing this guide!
Compare parking at Fort Lauderdale-Hollywood International Airport
The multi-level parking complex at FLL has 12,000 spaces and is praised for its high-tech convenience, so you'll never be left driving round in circles. And regular travelers have come to expect excellence from this busy hub, which served almost 32 million passengers in 2022 and is making one of the fastest post-Covid-19 comebacks amongst US airports.
Originally opened in 1929 as Merle Fogg Field (after a WWI pilot who started his own flying service in the 1920s, its passenger traffic reached 134,700 in 1959 and was over 1 million by 1969. It was a naval air base in WWII – this is where future President George H.W. Bush trained as a pilot. Recent years have seen ambitious expansion plans for various terminals and FLL looks set to serve travelers for many years to come.
What parking is there at Fort-Lauderdale-Hollywood International Airport?
FLL official parking is highly rated. But to really work out the best bargain, check out some offsite options too. Looking4Parking is a pretty good place to start – this comparison site currently offers competitive deals on Springhill Fort Lauderdale Airport Parking – Self Park – Uncovered – Dania Beach, Fairfield Inn and Suites Fort Lauderdale Airport and Cruise Port – Self Park – Uncovered, and lots more.
Now for your official FLL options
Economy parking
You'll find long-term self-parking at the FLL economy parking lot. There are free shuttles 24/7, running every 15 minutes – so you never have to hang around long to grab one. Drop-off/pick-up spots for each terminal are easy to find – they're in each terminal at the baggage claim (lower level crosswalk).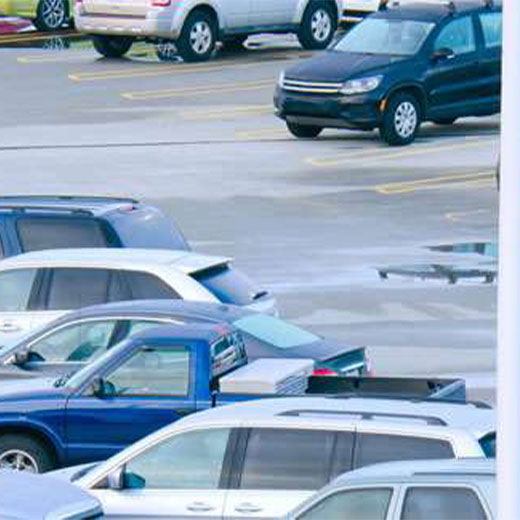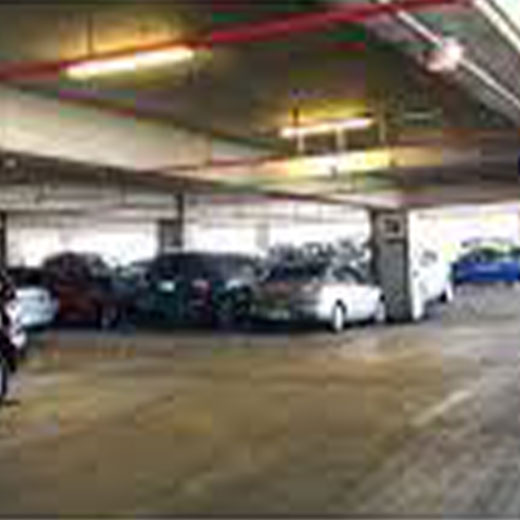 Valet parking
When you want to get into departures quickly and don't have time to drive around looking for the right spot, valet parking fits the bill. Just pull up, grab your luggage and a trained team member will carefully park your vehicle in a secure spot, where it remains until you return. To find your way here, follow the signs to daily parking and you'll spot the signage for valet/premier parking.
FLL Garage Parking
FLL's high-tech, automated garage complex has an impressive 12,000 spaces at your disposal, with 11 entrances and direct access to all terminals. Rates are reasonable and applied every 20 minutes up to a maximum of 24 hours. Please note that this garage parking isn't suitable for overnight parking – use Daily Parking or Economy.
Courtesy parking
At Fort Lauderdale Airport, you can get courtesy parking if you have a car with a Florida Toll Exemption permit or a vehicle that has specialized equipment for a wheelchair user – like lifts, ramps and foot or hand controls.
Disabled Veterans
Parking is free for disabled veterans – provided you have DAV or DV license plates.
FLL takes pride in its fast and convenient parking. Its multi-million dollar onsite parking provision uses smart technology to make the experience as hassle-free as possible for drivers and it won a national award for innovation in recent years. All parking areas are secure, well-lit and patrolled by security guards.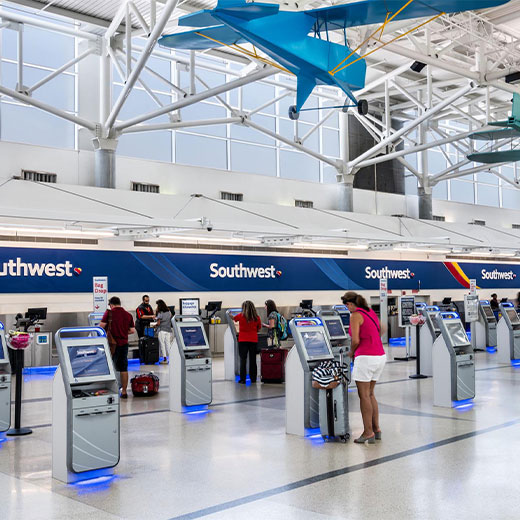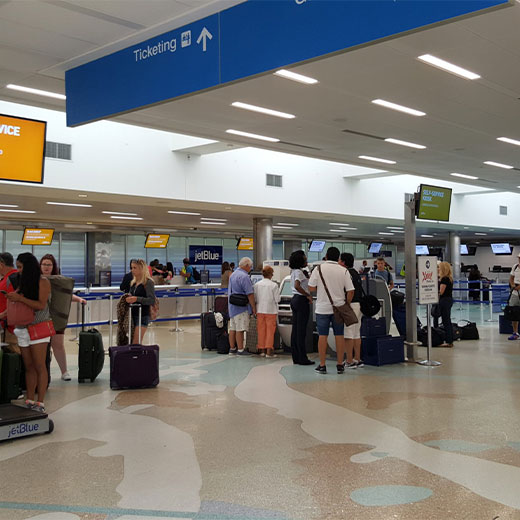 Getting to Fort Lauderdale-Hollywood International Airport
If you're driving to FLL from the north, take I-95 south to I-595 southeast, turn right onto US-1 and follow the signs to exit at the airport. From the south, take I-95 north to I-595 east, turn right onto US-1 and follow the directions to the airport. Driving in from Fort Lauderdale beaches, from AIA drive westward on Sunrise Boulevard to Federal Highway, then drive south on US-1 to the airport.
Facilities at Fort Lauderdale-Hollywood International Airport
Facilities at FLL are fist-rate. If you lose a bag on the aircraft, contact your airline directly for assistance, but if anything's lost inside the airport, contact the Lost & Found office at the rental car center, second level.
If you need to check your emails or socials, there's free Wi-Fi throughout FLL and a business service center which includes ATMs, Money Wire, US Mail drop-off, Travel Insurance and fax. You'll also find baggage storage in every terminal at Fort Lauderdale. It's in baggage claim, lower level, in Terminal 1, next to the business service center in terminal 2, and at the baggage clam levels in Terminals 3 and 4.
When you need to pick a few things up before your board (or simply want to treat yourself) there are lots of different (and delightful) shops in FLL. You can stock up on beach reads at Hudson Booksellers, pick up stylish surf wear at Rip Curl, souvenirs at Discover Ft L, and branded biker memorabilia at Alligator Alley Harley-Davidson. You can also pick up beauty and wellness products at The Body Shop, treat your kids (or yourself) to a new set from The LEGO Store or grab some chic clothes and accessories at Bijoux Terner.
No one wants to fly on an empty stomach and although airline food has improved considerably over the years, it's still not to everyone's taste. Luckily, there are lots of cuisine choices that satisfy at FLL. You can compare juicy patties at Shula Burger and BurgerFi, enjoy cocktails and island vibes at Air Margaritaville Restaurant and Italian fare at Flash Fire Pizza.
If you're traveling with kids, there's a fun, cloud-inspired play area in the mezzanine in Terminal 1 that keeps them busy while you wait. And there's lots of assistance for travelers with disabilities – one example is the hidden disabilities sunflower program, whereby people with non-visible disabilities can discreetly get assistance. There are wheelchair accessible restrooms throughout the terminals and family restrooms in Terminals 1, 2, 3 and 4. You'll also find six service animal relief areas across all terminals.
Got a Question? Chat with our US support team
Our online chat is available 8:30am to 5:00pm weekdays. Email: [email protected]
FAQs about car hire at Fort Lauderdale Airport
Most frequently asked questions about hiring a car at Fort Lauderdale Airport
Until 48 hours prior to your trip, you can change or cancel your free parking reservation at Fort Lauderdale Airport without any cost. However, if you make any changes or cancel after that time, you will be required to pay a fee of $5.
To obtain the best parking discounts offered by Enjoy Travel at Fort Lauderdale Airport, it is recommended to make an online reservation well in advance.
Fort Lauderdale Airport offers various parking options such as valet parking, premium reserved parking, daily parking, economy parking, and remote parking.
Before leaving your car at Fort Lauderdale Airport, it's best to remember your parking lot name, level, and space number. Alternatively, you can take a photo or use a parking app to locate your car. Also, following the signage and directions to your parking area can help you find your spot.
Fort Lauderdale Airport has several safety measures to guarantee safe parking for its customers. These include 24/7 surveillance cameras, well-lit and fenced parking lots, frequent security patrols, emergency call boxes in the parking areas, and the option of safety escorts upon request.
The valet parking area is located right in front of the terminal, while the premium reserved parking area is within walking distance. The daily parking area is located next to the terminal, and the economy parking area is a short shuttle ride away. The remote parking lot is located further away and requires a longer shuttle ride to reach the terminal.
Yes, Fort Lauderdale Airport provides electric vehicle charging stations in various parking areas, including the daily parking, economy parking, and valet parking areas. Charging stations are available on a first-come, first-served basis and can be used for an additional fee.
Yes, it is allowed to park for an extended period overnight at Fort Lauderdale Airport. The airport offers long-term parking options for customers who need to leave their vehicle for several days or weeks.
To ensure availability and receive discounted rates, it's advisable to book a parking spot in advance, particularly during peak seasons or busy periods at the airport.
Arriving early for parking at Fort Lauderdale Airport may incur an additional fee, which varies depending on the arrival time. Payment for parking can be made at the exit barrier using a credit or debit card.
The most economical parking option at Fort Lauderdale Airport is the economy parking lot. It is located a short shuttle ride away from the terminal and offers affordable daily rates for extended stays and comes to around $15 per day.
The daily parking rates at Fort Lauderdale Airport depend on the parking option selected. Valet parking costs $30 per day, premium reserved parking costs $25 per day, daily parking costs $15 per day, economy parking costs $10 per day, and remote parking costs $7.50 per day for stays of more than 7 days.
With Enjoy Travel Valet parking costs $210 for a week, premium reserved parking costs $175 for a week, daily parking costs $105 for a week, economy parking costs $70 for a week, and remote parking costs $52.50 for a week for stays of more than 7 days.
Explore popular airports in the US