Detroit Metropolitan Wayne County Airport parking
Find the best parking deals at Detroit Metropolitan Wayne County Airport Parking
With a massive choice from the biggest brands, Enjoy the best way to find the best prices for car hire in Detroit Metropolitan Wayne County Airport Parking.
Huge choice car parks to suit every budget
Save up to 70% compared to buying on the day
Working with the best partners in Airport Parking
Parking at Detroit Metropolitan Wayne County Airport
So you're soaring into the skies soon from Detroit Metropolitan Wayne County Airport (DTW). Perhaps you're going to sample some gorgeous Georgia culture in Atlanta? To the POTUS' seat of power in Washington DC, or to catch up with family in New York? Or you might be taking a vacay in Cancun, Toronto, Paris or Punta Cana? No matter your destination, you'll find up-to-date information on (official and unofficial) DTW parking right here – alongside useful tips on airport facilities and amenities.
First though, let's take a minute to put our hands up for Detroit. Because Motor City has a whole lot going for it. As well as the millions upon millions of vehicles that have been produced here, Detroit is a musical powerhouse famous the world over. The original home of Motown, it was Berry Gordy's inspiration for bringing elite artists like Smokey Robinson, Mary Wells, The Marvelettes, The Supremes, the Four Tops, the Jackson 5, Stevie Wonder and Marvin Gaye to the world.
As if that legendary list wasn't enough, fast forward a few years (to the 80s/90s) and the city spawned Detroit Techno, with prominent artists like Jeff Mills, Derrick May and Kevin Saunderson championing a movement that had a seminal influence on the development of electronic music around the globe.
Then there's Detroit Hip-Hop. Commercially, the most prominent Detroit rapper is Eminem, but let's not forget such luminaries as Big Sean, Royce Da 5'9", Kash Doll and Xzibit.
And Detroit punches above its weight when it comes to sports too – most notably boxing. World Champions who have trained there include Thomas Hearns, Tyson Fury, Jermain Taylor, Lennox Lewis and Michael Moorer.
Popular things to do in Detroit include visiting the Belle Isle Island, gazing in wonder at the grand Gothic Detroit Masonic Temple, immersing yourself in military history at Fort Wayne, and getting revved up for amazing automotive history at the Henry Ford Museum.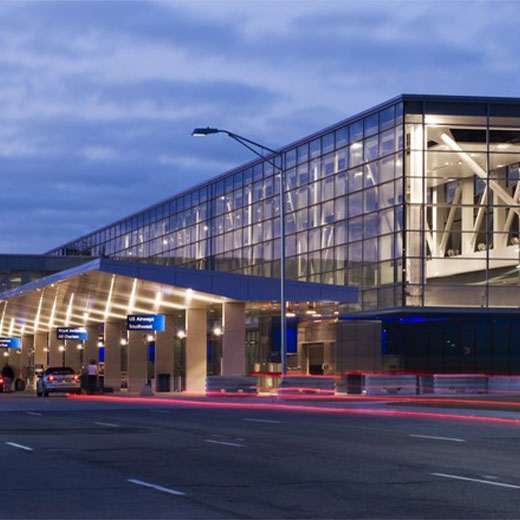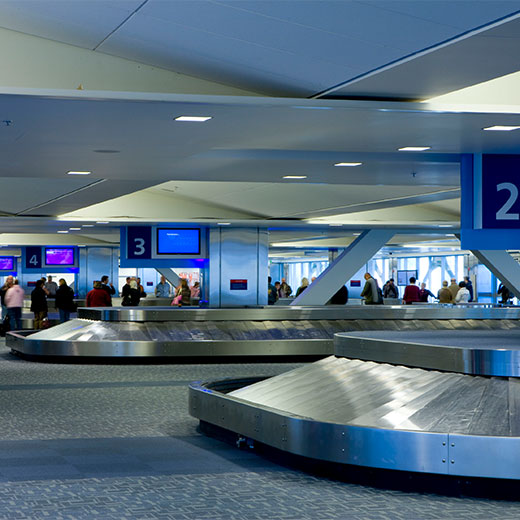 Find the best deals at Detroit Metro Wayne County Airport
On the face of it, finding the best parking deal at DTW is easy. But did a little deeper and you'll find yourself down a rabbit hole. From offsite to onsite options, official to unofficial, economy to valet, there's a wealth of choice but a dearth of reliable guidance.
Because it's not just about finding the best DTW parking deal – it's finding the best deal for you. Which means carefully weighing up price with convenience and accessibility.
The good news is that we've put our thinking caps on to make it much easier for you.
Compare parking at Detroit Metro Wayne County Airport
There are thousands of parking spaces at DTW and once you define exactly what you need, it's reasonably simple to compare like for like and make and informed decision.
What's more, when it comes to DTW, convenient parking is just one (albeit important) part of the big picture. A major contributor to the Michigan economy (to the tune of $10.2 billion), the airport has over 500 direct employees and 18,000 people make their living there.
With over 140 nonstop destinations and 36.7 million annual passengers, this is Michigan's largest airport and a major US international air hub. First opened in 1930 as Wayne Count Airport, control of DTW passed to the US Army in WWI (when it was renamed Romulus Army Air Field) and in 1947 it expanded to a four square miles area and took the name Detroit-Wayne Major Airport. It took on its current moniker in 1958 and expanded in subsequent decades, ranking highest in overall customer satisfaction in large US airports in the J.D. Power & Associates 2010 North America Airport Satisfaction Study.
What parking is there at Detroit Metro Wayne County Airport?
There's lots of excellent official parking at Detroit Metro, but it's also worth having a peek at established comparison sites to compare the cost of reliable offsite options. For example, by booking ahead with a site like Looking 4 Parking, you can enjoy significant savings on DTW parking at Valet Connections – Uncovered and Fast Lane Parking – Self Park – Uncovered.
Now let's get the lowdown on official DTW parking.
Short Term Parking
If you want the most up-to-date info on DTW parking, call the 24/7 Detroit Metro Airport 24-hour parking hotline. You'll find short term parking here in the Big Blue Deck and McNamara Parking Garage, with the cost rising incrementally up to a maximum stay of 24 hours.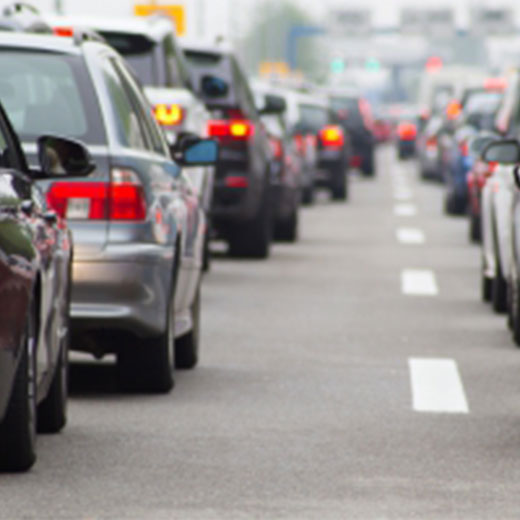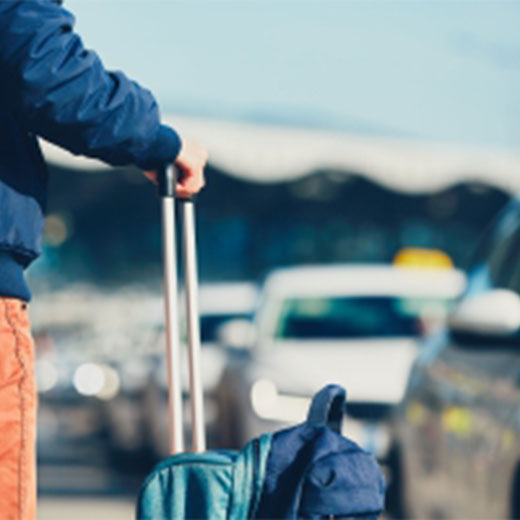 Long Term Parking
If you're away for a while, Long term parking at Detroit Metro is provided in the Green lots, the Big Blue Deck and the McNamara Parking Garage. If you've got a tall vehicle (7 ft and above), you should park in the Green lots. The cost rises in increments for the first day, after which a flat rate applies every additional 24 hours. Please note that Green lots 1 and 2 accept credit card payment only.
Electric Vehicle Parking
At the moment, EV parking stations are situated in the long term sections of the Big Blue Deck and McNamara structures and there's no extra cost. The South Cell Phone Lot also has EV charging stations.
Valet Parking
When you want the personal touch at DTW, valet parking is located at the McNamara Terminal. When you drive into the airport, you'll see signs for departures and valet parking – once you get there, trusted attendants will help with your luggage, give you a ticket and then park your ride securely in the monitored parking garage on level 6. For convenience, you can pay on your return with Google Pay, Apple Wallet, credit card or good old cash money.
Accessible parking
There's accessible parking at DTW in the short-term and long-term areas.
Pick-up and drop-off
DTW has north and south cell phone lots where you can pick up and drop off passengers close to the terminal. You can't leave your vehicle in these areas but you're free to idle for a short while.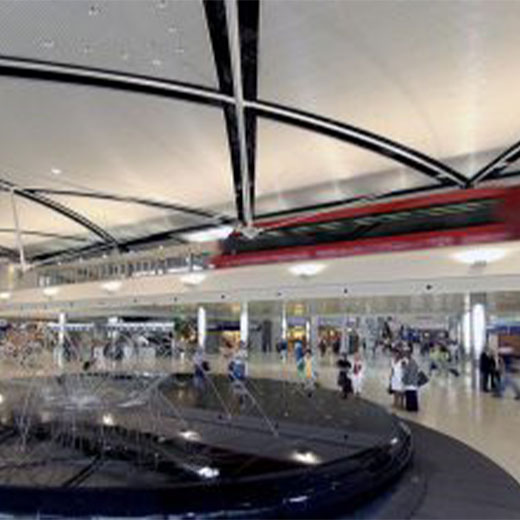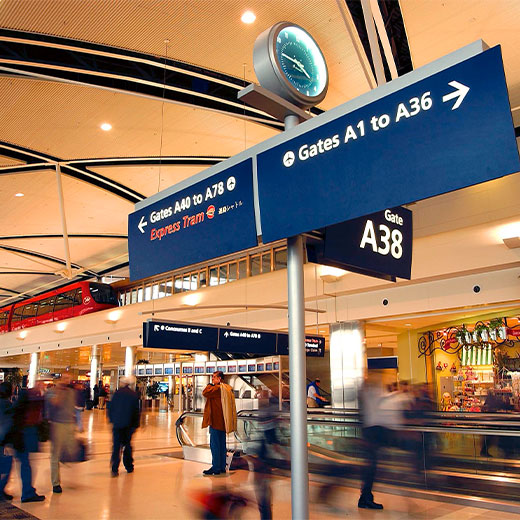 Getting to Detroit Metro Wayne County Airport
Driving from downtown Detroit to DTW takes approximately 25 minutes (depending on traffic/conditions) via the I-94 W.
DTW's two terminals are McNamara and Evans – double-check which you're flying from before booking parking and hitting the road.
The GPS address is Detroit Metropolitan Wayne County Airport (DTW), 11050 W G Rogell Dr, Detroit.
Facilities at Detroit Metro Wayne County Airport
No matter whether you're flying for business or pleasure, spending time at DTW is a brilliant way to bookend your journey – there's just so much to see and do and staff are super-friendly.
First off, you can keep in touch with your social media and check emails easily thanks to free Wi-Fi throughout the airport. There's also a religious reflection room where you can spend some pre-flight time in quiet contemplation and well-appointed lounges in the McNamara Terminal courtesy of the Freedom Center and Delta Air Lines – and in the North Terminal courtesy of the Freedom Center and Lufthansa.
Flying on an empty stomach is a bad idea for anyone – but it's particularly problematic when you're traveling with kids. So do yourselves a favor and pre-empt their pleading by visiting one of the many excellent food emporiums at DTW. With the likes of Starbucks, Champos Americana, Chick-Fil-A, McDonald's and Air Margaritaville, you're spoiled for choice. And that's just a sample of the offering at Evans Terminal. At McNamara Terminal, you can chow down at Longhorn Steakhouse, Sora Japanese Cuisine and Sushi Bar, Cat Cora's Taproom. Popeyes Louisiana Kitchen, and Papa Joe's Bistro and Market.
When you want to treat yourself (or buy a last-minute gift), the retail therapy selection at DTW is also first-rate. Pick up something shiny at Pandora, snazzy golf gear at the PGA Tour Shop, figure-enhancing underwear at Spanx, and luscious balms and ointments at The Body Shop.
Meanwhile, if you want to stay overnight before your flight, The Westin Hotel is a great choice – rooms are comfortable and there's always a buzz around the place.
As you'd expect, there are plenty of ATMs, male, female, and family restrooms. And if you need directions or advice, Airport Ambassadors will cater to your every need.
Got a Question? Chat with our US support team
Our online chat is available 8:30am to 5:00pm weekdays. Email: [email protected]
FAQs about car hire at Detroit Airport
Most frequently asked questions about hiring a car at Detroit Airport
If you modify or cancel your Detroit Airport parking reservation at least 48 hours before your scheduled travel, you won't incur any charges. However, if you make changes or cancel after that timeframe, a fee of $5 will be applied.
Enjoy Travel suggests that the most effective way to obtain the most favorable parking discounts for Detroit Airport is by utilizing their online reservation system to pre-book your parking.
Detroit Airport offers diverse parking options, including McNamara Terminal Parking, Big Blue Deck Parking, and Green Lots Parking, which are conveniently located near the terminals and offer shuttle service. Additionally, there are off-site parking alternatives near the airport that provide shuttle service and cost-effective solutions for longer trips.
The best way to find a car park at Detroit Airport is to follow the signs that direct you to the various parking options available. Once you've decided on the parking facility you wish to use, follow the signs to the specific parking lot or structure.
Detroit Airport has implemented various safety protocols to ensure the safety and security of parked vehicles. These include 24/7 surveillance, frequent patrols by trained law enforcement personnel, and installation of security cameras throughout the parking facilities.
McNamara Terminal Parking is located next to the terminal building, Big Blue Deck Parking is situated across from the North Terminal and within walking distance of both terminals, Green Lots Parking is located near both terminals and provides shuttle service to and from the terminals, and Off-site Parking varies in distance but most offer shuttle service to and from the terminals.
Yes, you can charge your electric vehicle at Detroit Airport. The airport has several charging stations available for electric vehicles in its parking facilities.
Yes, you are allowed to park your vehicle for an extended period overnight at Detroit Airport. The airport offers a variety of parking options, including long-term parking, for travelers who need to leave their vehicles at the airport for an extended period.
It is recommended to make a reservation for a parking spot beforehand, particularly during busy periods, to ensure that a space is available and to benefit from discounted rates.
If you arrive early to park at Detroit Airport, there may be extra fees charged, and the amount will differ depending on the time of arrival. Payment for parking can be made at the exit gate using a credit or debit card.
The Green Lot is the most economical parking option at Detroit Airport, located a bit further from the terminals but accessible by a free 24/7 shuttle service. Its daily rate is lower than the McNamara Parking Garage and the Big Blue Deck, making it a money-saving choice for extended parking.
McNamara Parking Garage and Big Blue Deck have a rate of $24 per day, whereas Green Lot charges $14 per day.
With Enjoy Travel the cost of parking for a week at Detroit Airport varies depending on the parking facility you choose. The weekly rate for the McNamara Parking Garage and the Big Blue Deck is $168, while the Green Lot charges $98 per week. Parking rates are subject to change, so check the current rates before you arrive.
Explore popular airports in the US