The 25 Best Burgers In South Africa
While South Africa has so much great food to choose from, we wanted to focus on one of the world's tastiest dishes today: burgers. Given the range of amazing produce on offer – coupled with world class chefs – it's hardly surprising that the standard of South African burgers is off the charts.
After rounding up the best burgers in Europe, Australia, New Zealand and Canada, it's time for the very best South African Burgers for 2019 to be revealed.
We looked to our audience for suggestions regarding the best South African burgers, as well as contributions from the Big 7 Travel editorial team. The result? One impressive list of the best burgers in South Africa.
Best South African Burgers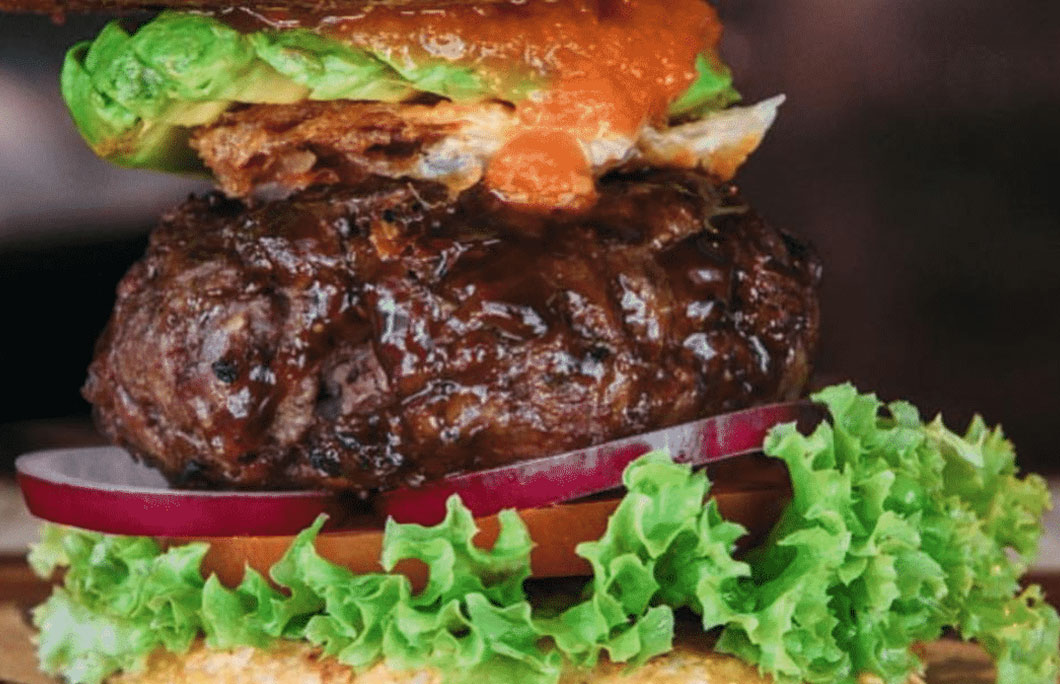 25th. Craft – Johannesburg
Craft is a chilled neighbourhood restaurant with great vibes and an extensive menu of exciting options. Skipping the burger would be foolish though, as it really is superb.
---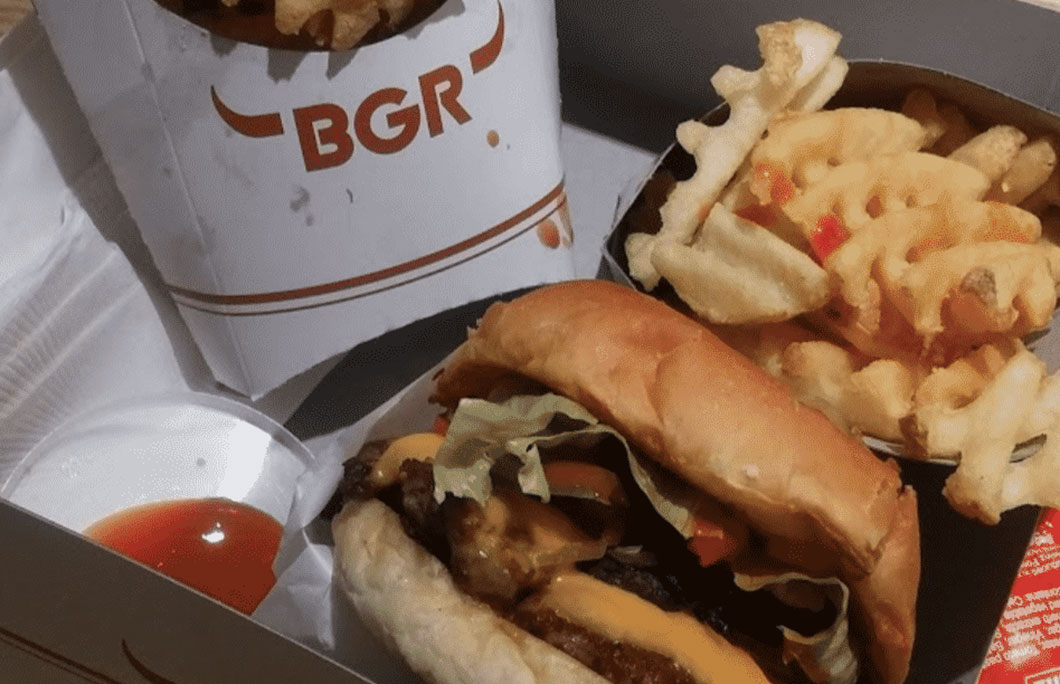 24th. BGR – Johannesburg
One of the smallest and tightest menus you'll ever see for a burger restaurant, but everything you need is there. The good things in life are simple and this is perfection.
---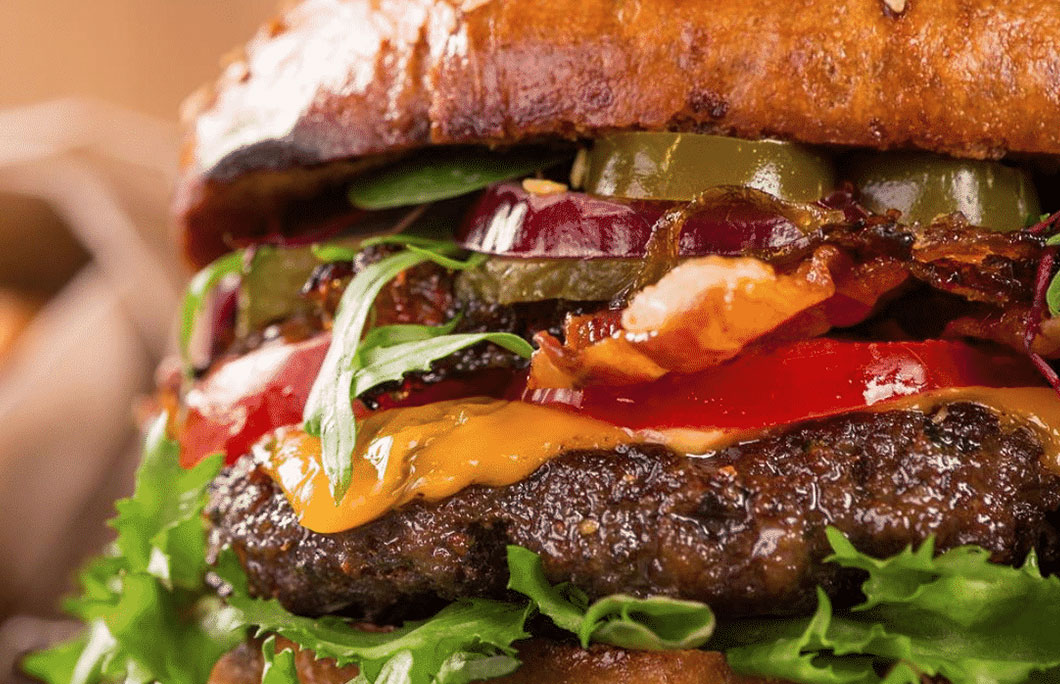 23rd. Blos Café – Pretoria
Blos Café has simple room where the food is always the star of the show, along with their wines. Look out for their Slider Tuesdays where you can try some smaller versions of the burgers to get a little taste of everything.
---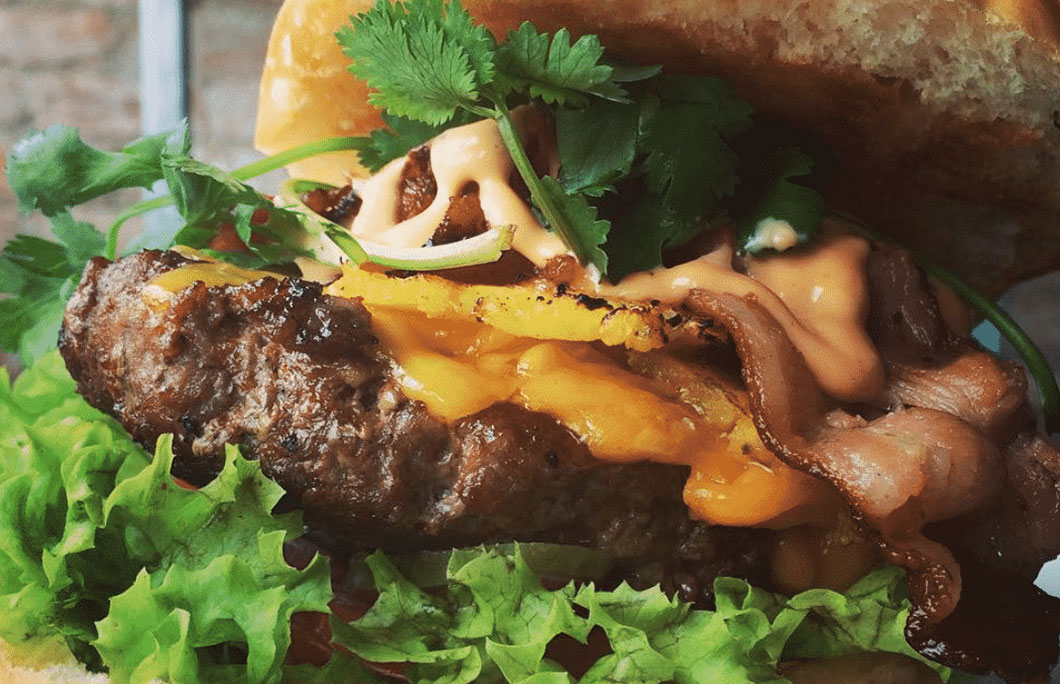 22nd. S43 – Durban
S43 have a passionate fan base of customers who rave about their burgers. Team a juicy burger up with one their delicious craft beers – it's pretty much as good as life can get.
---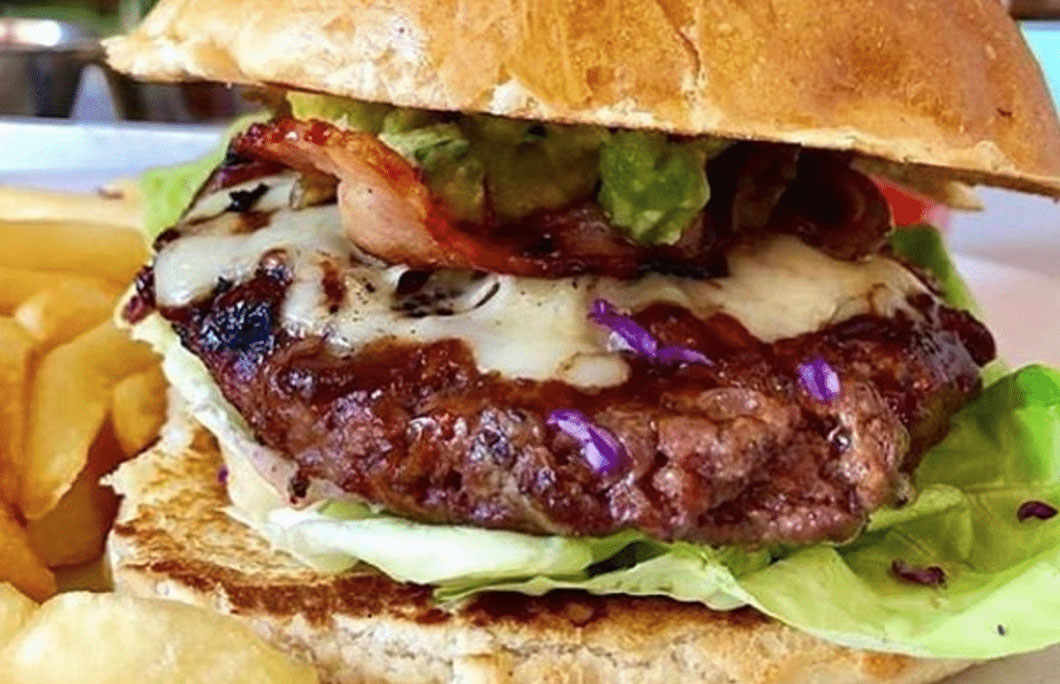 21st. Royale Eatery – Cape Town
They say themselves that they serve "burgers that make your soul tingle and your dreams come true". Very hard to argue with that statement when you taste these incredible creations.
---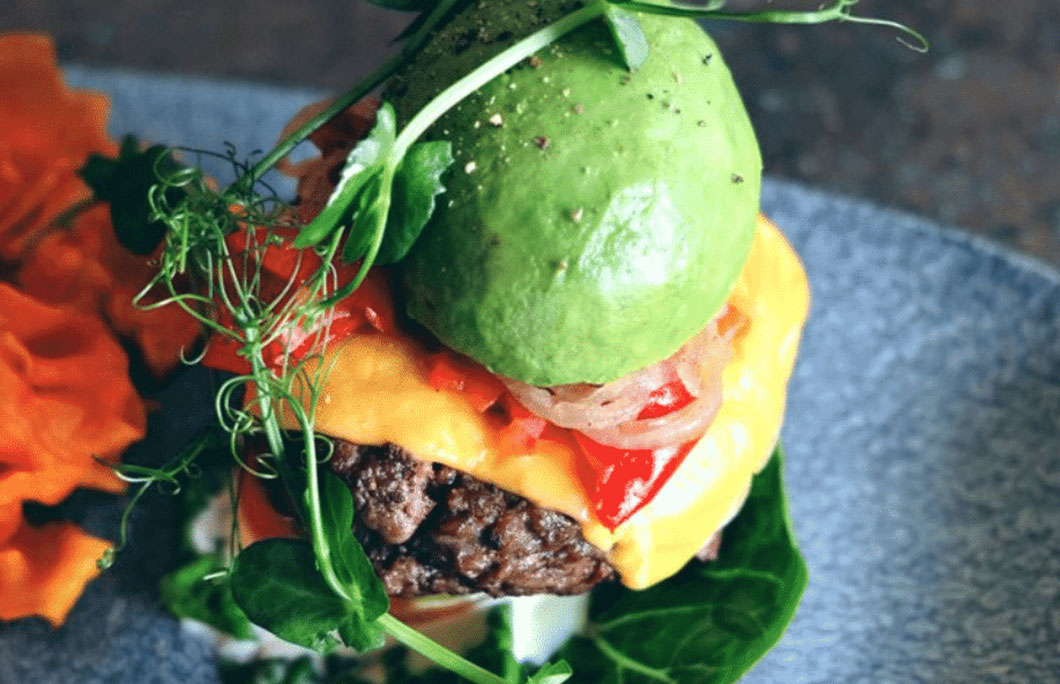 20th. Sanook Cafe – East London
Their whole ethos is about cooking with the freshest possible ingredients. The burger itself is as juicy and tasty as you could ever wish for.
---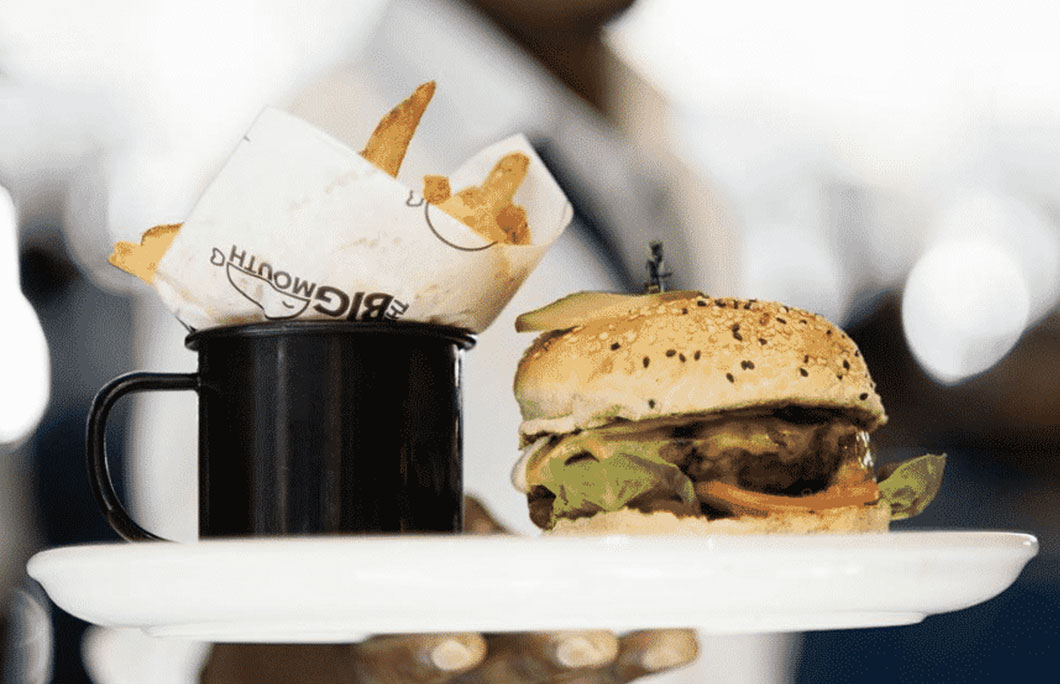 19th. The Big Mouth Grill – Johannesburg
The Big Mouth Grill have a huge focus on sushi and do that brilliantly, but to ignore the burger they serve would be a mistake. Simple, mouthwatering and utterly perfect.
---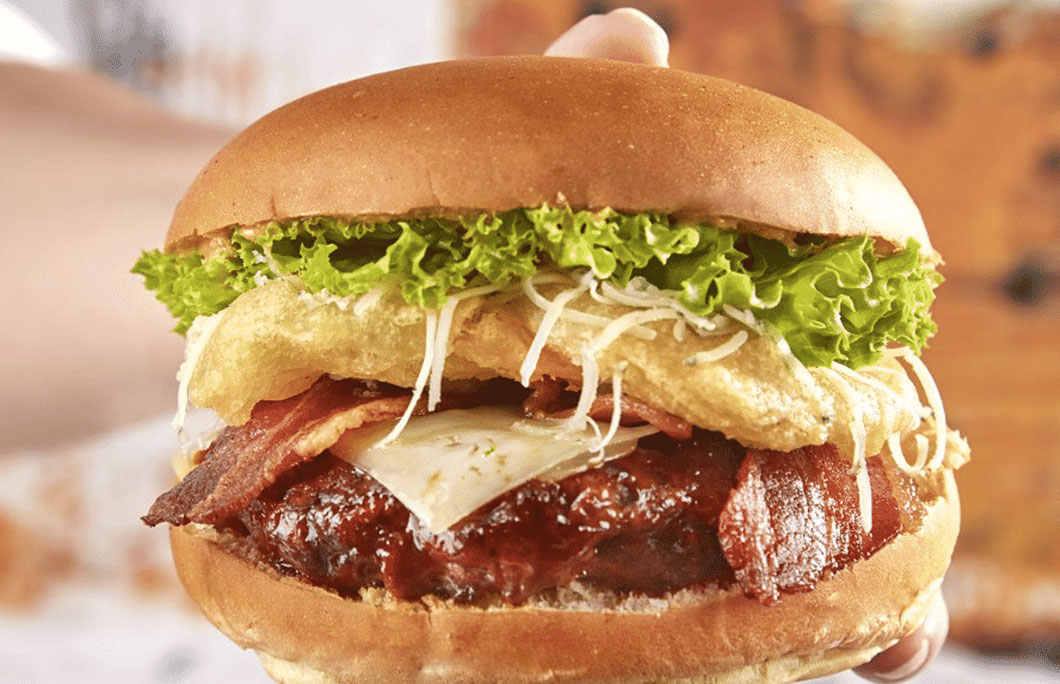 18th. Brooklyn Brothers- Johannesburg
A New York-inspired diner that serves great shakes and chicken wings but it really is the burger that steal the show. Huge, and totally delicious.
---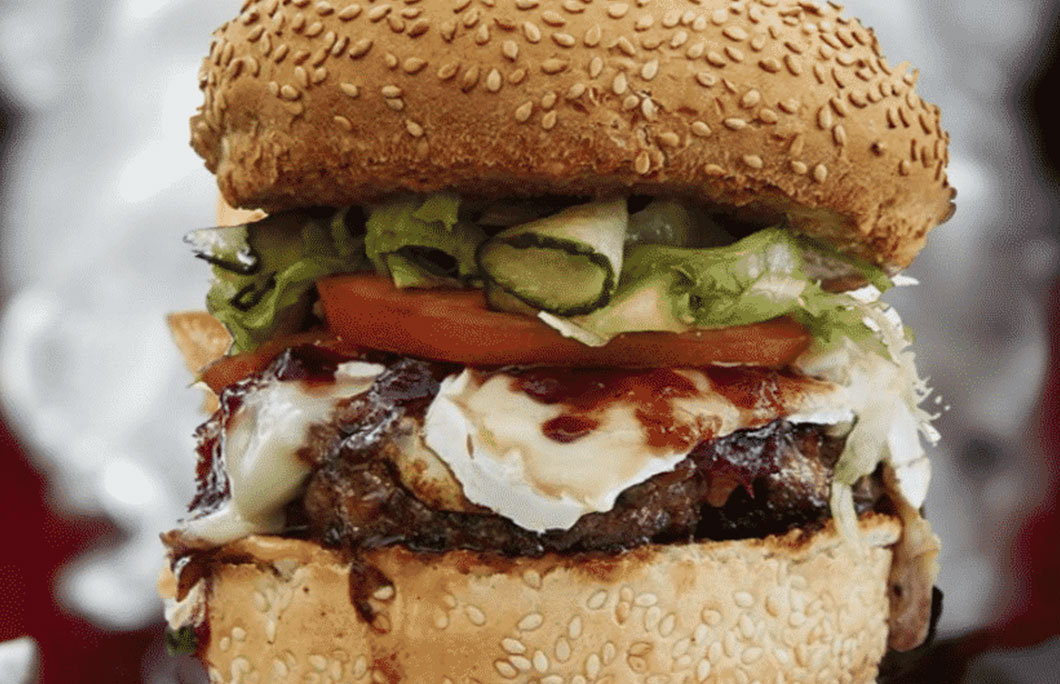 17th. Gibsons – Cape Town
They serve over 100 shakes to go along with their burgers which are stacked super high – you can just about fit it into your mouth in one go. Utterly delicious.
---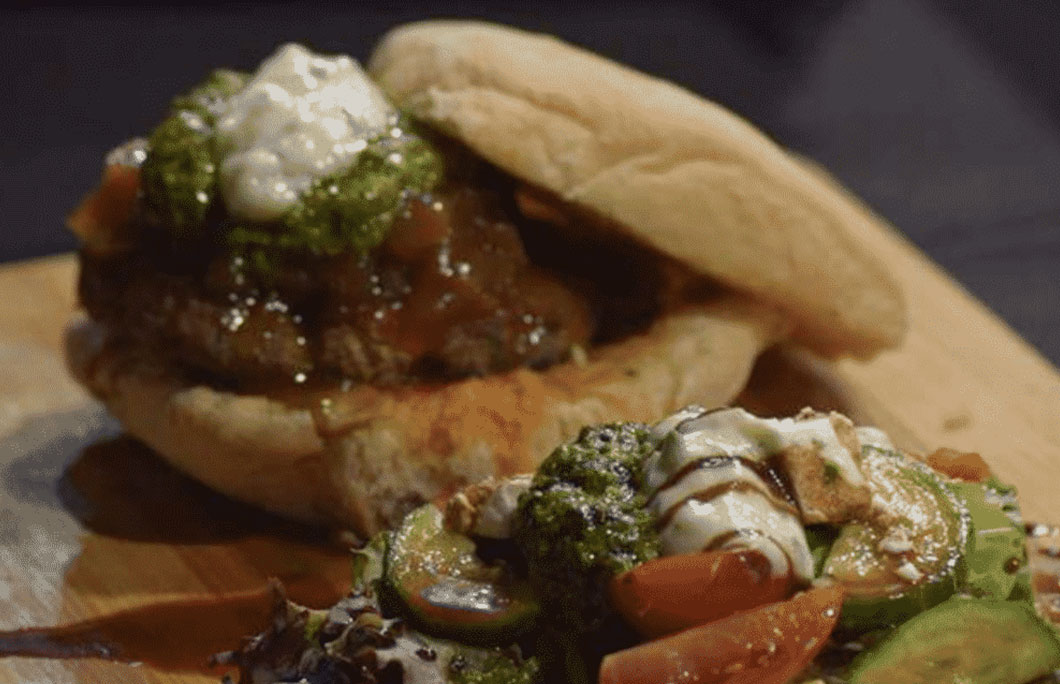 16th. D'Urban Burger C0 – Durban
Simple burgers that are not rammed full of hundreds of toppings, but rather have massively tasty sauces and relishes that make the burgers absolutely pop.
---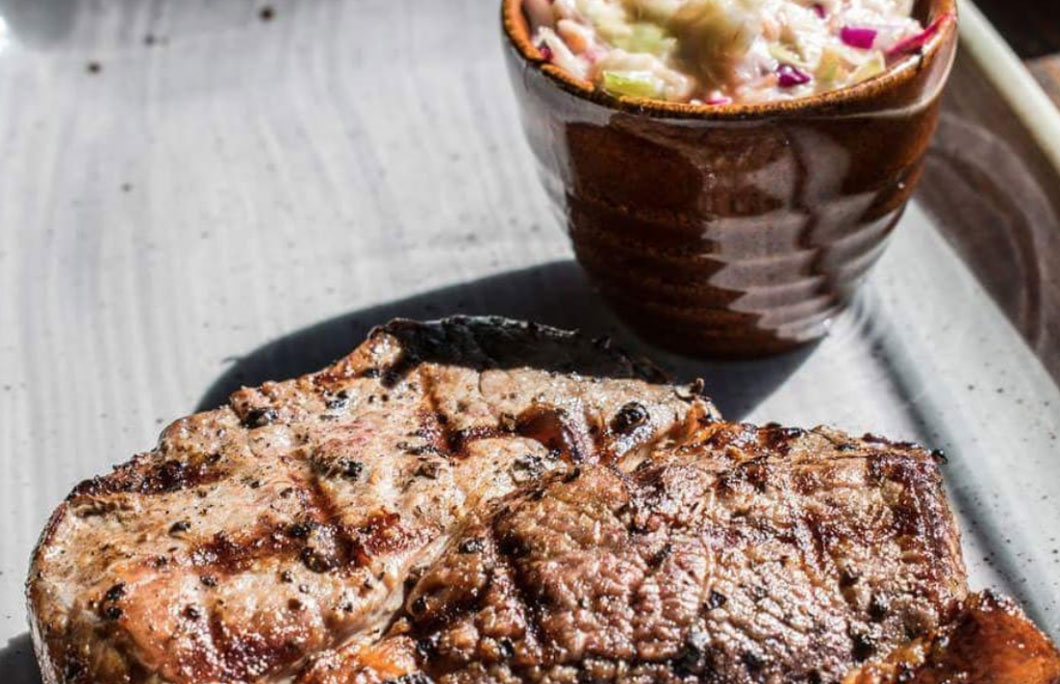 15th. The Butcher Man
This place is half-butcher/half-restaurant and they are absolutely obsessed with all things meat. They make their burger mince fresh daily and they taste absolutely outstanding.
---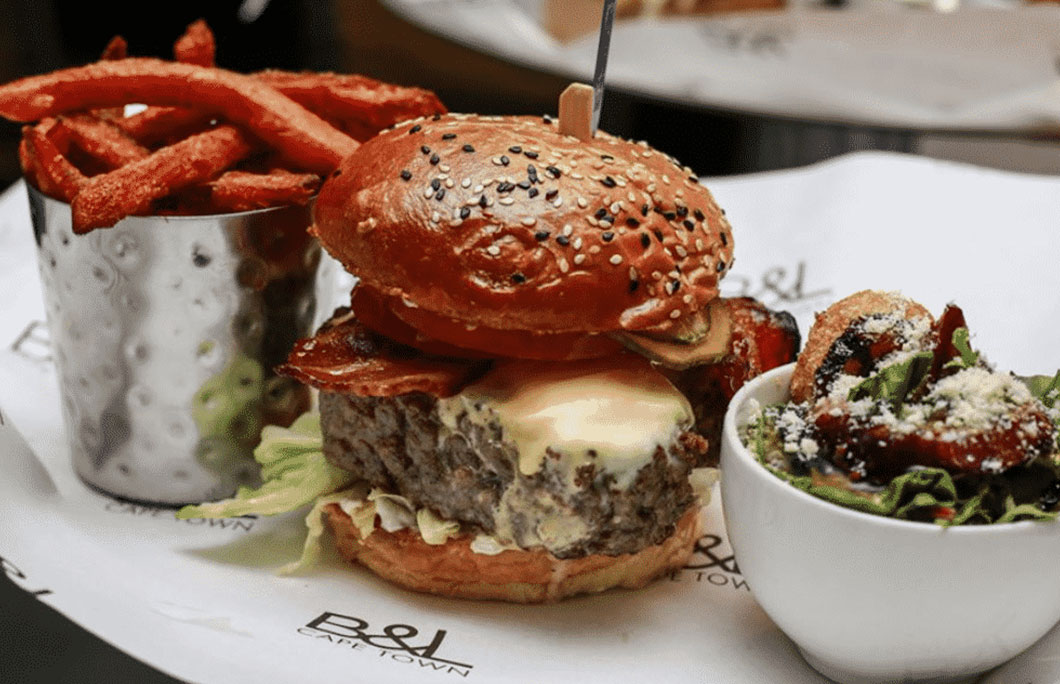 14th. Burger And Lobster – Cape Town
While many opt for the tempting lobster, the burger here is the real deal. Big thick patty that's served up with their sweet potato fries – you are in for a big treat.
---
13th. Burger Bistro – Pretoria
They focus on fresh ingredients, homemade patties, hand cut chips, bad-ass milkshakes and good music and say that the "craft beer has also helped a bit". Come with an appetite is all we'll say. These are BIG.
---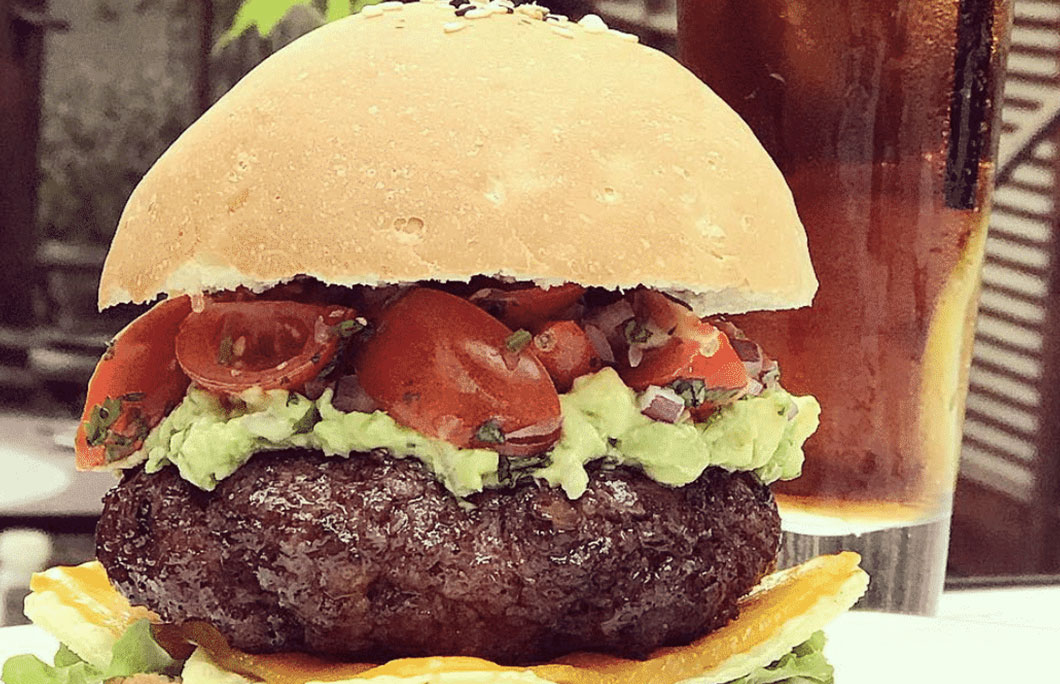 12th. Dukes Burgers – Cape Town
Dukes Burgers have been churning out world class burger after world class burger since they opened in 2010. You know exactly what you are getting here and it's going to be good. Very, very good.
---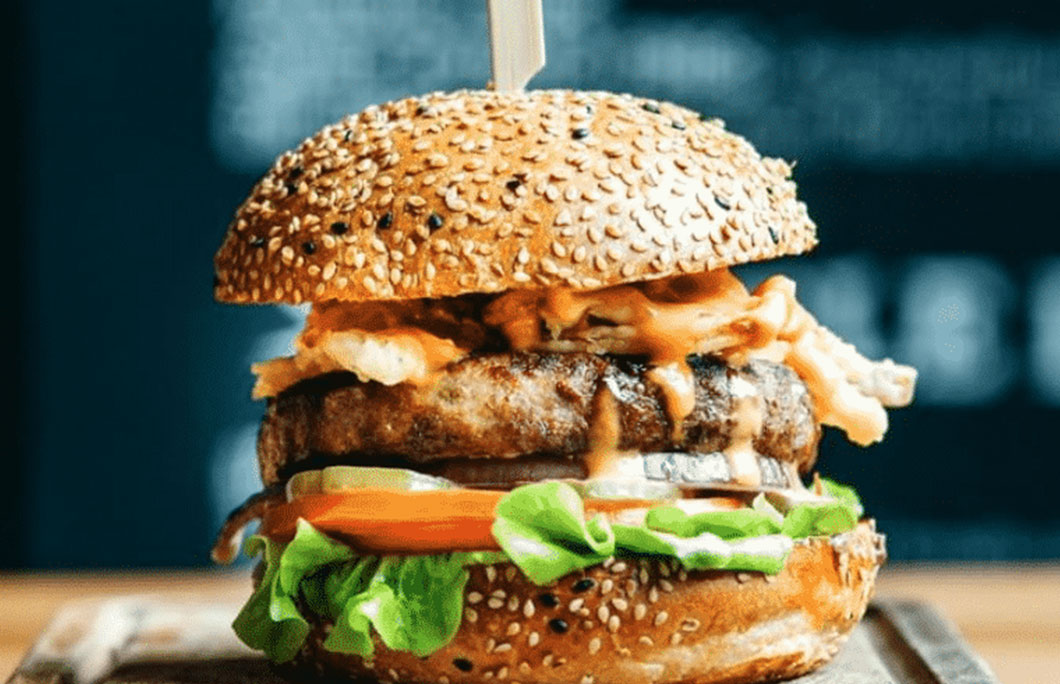 11th. Ribs & Burgers Menlyn Maine – Pretoria
Chow down on their huge portions, with burgers that you'll struggle to eat in one go. Each burger is big on flavour and you can choose either one of their pre-suggested combos or if you make your own.
---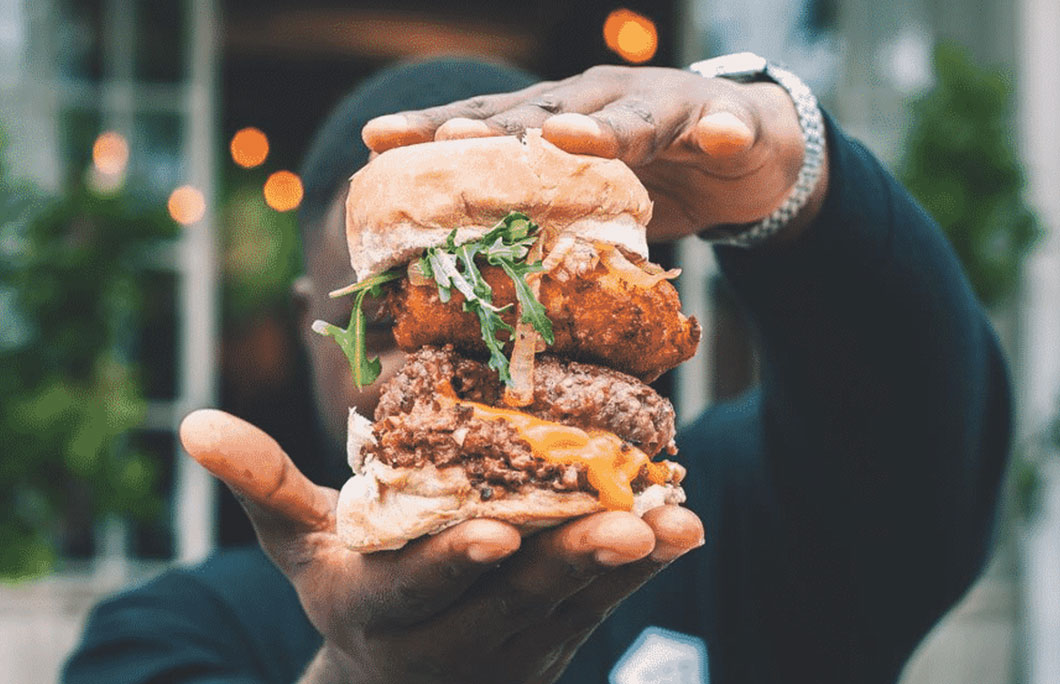 10th. Republik – Durban
Republik place a lot of focus on finding the best ingredients and doing that ethically, so top marks for that. A mission-driven company who also happen to make outstanding burgers.
---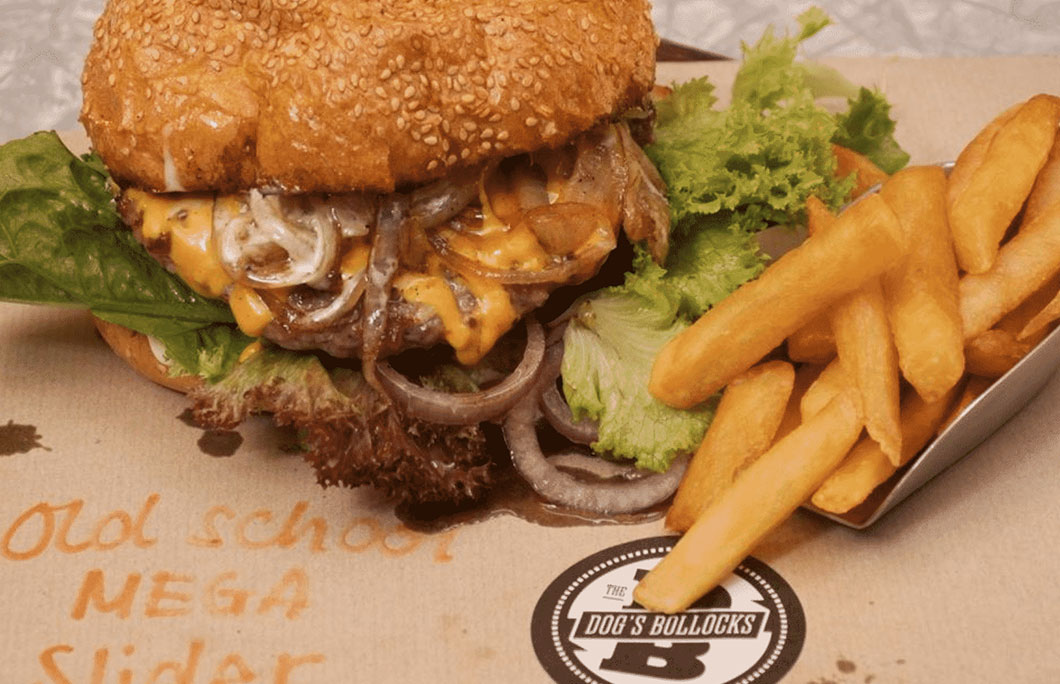 9th. The Dog's Bollocks at YARD – Cape Town
Rather than piling the burgers super high, they focus on a wider bun which makes for a much more pleasant eating experience. Using only the best meat, they really do the simple things well.
---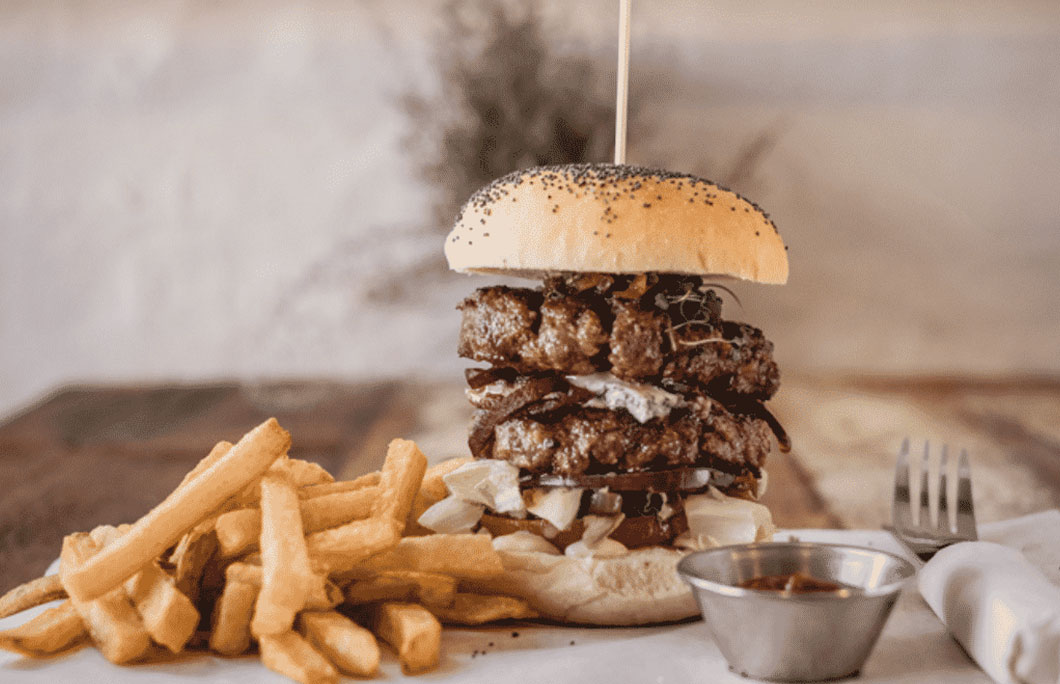 8th. Frederick And Son – Port Elizabeth
Frederick and Son make their own burgers 100% from scratch and insist that is a huge part of their success. With meat so freshly ground and such high quality ingredients, the results are stunning.
---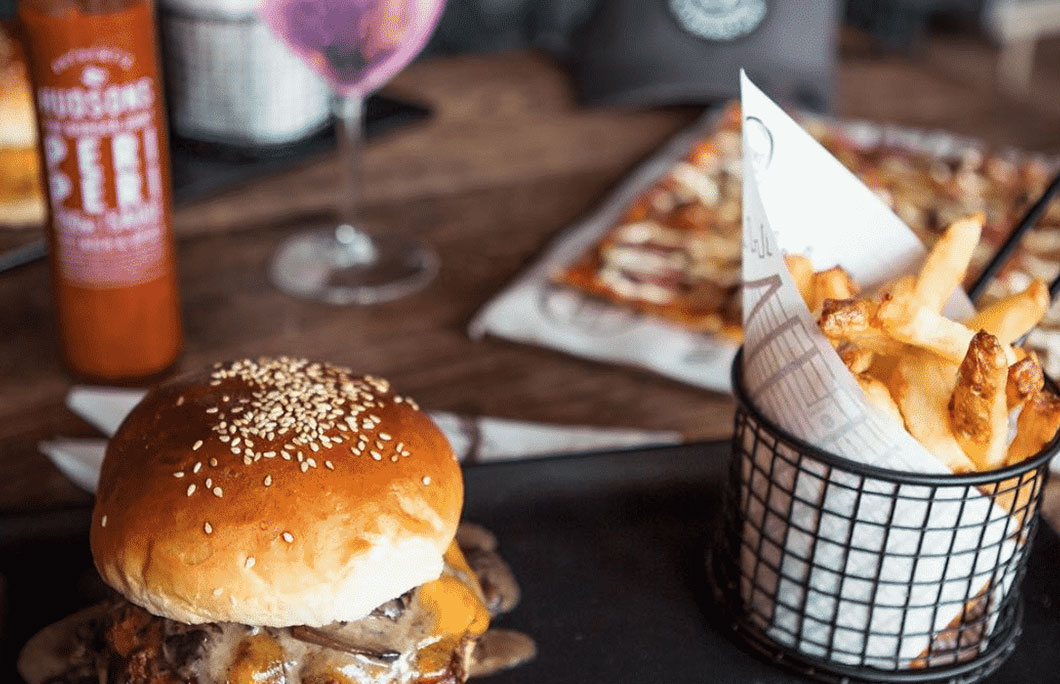 7th. Hudson's The Burger Joint – Cape Town
This is a lovely space with both indoor and outdoor seating, depending on the weather. Their burgers are magnificent – watch out for their R25 Slider Thursdays.
---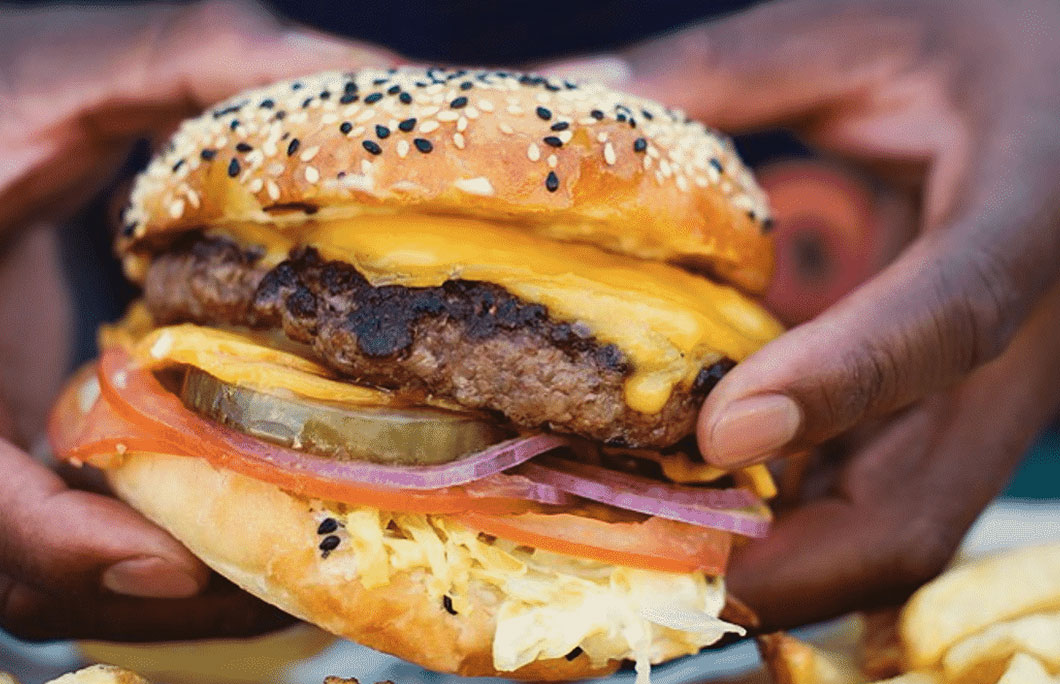 6th. De Vrije Burger – Stellenbosch
You'd expect to find only fine dining food in South Africa's wine regions but this is the perfect spot for a bite. Unpretentious, superbly cooked by a master chef and dripping with both cheese and perfection.
---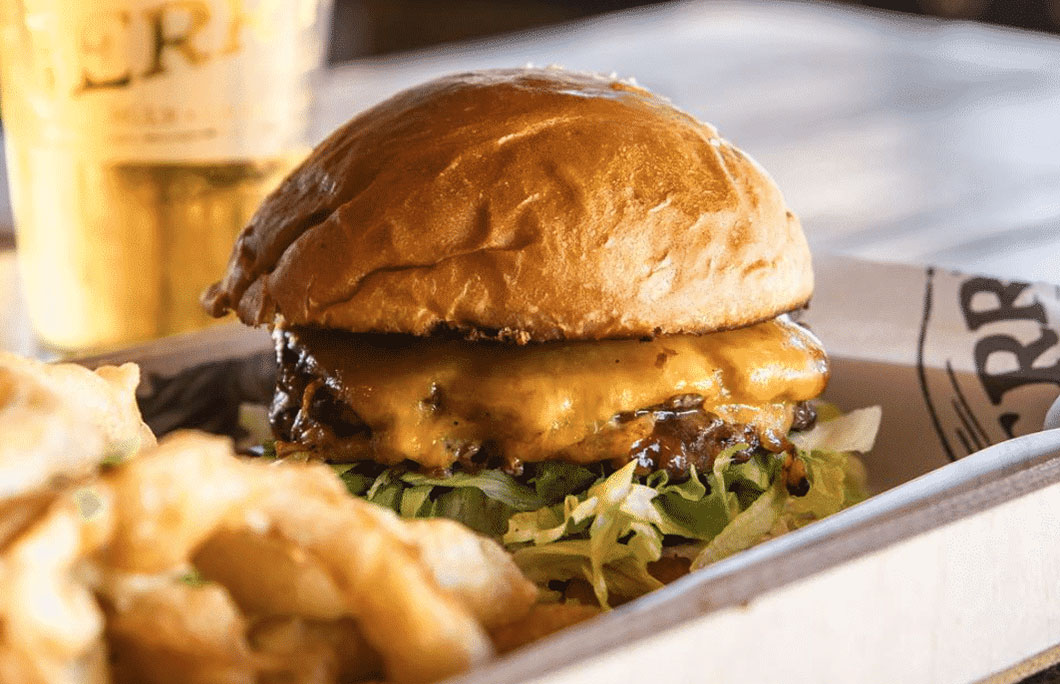 5th. Jerry's Burger Bar – Cape Town
This wildly popular joint has five locations around Cape Town, which is good news because it means you're never too far away from getting your Jerry's burger fix. Beyond good.
---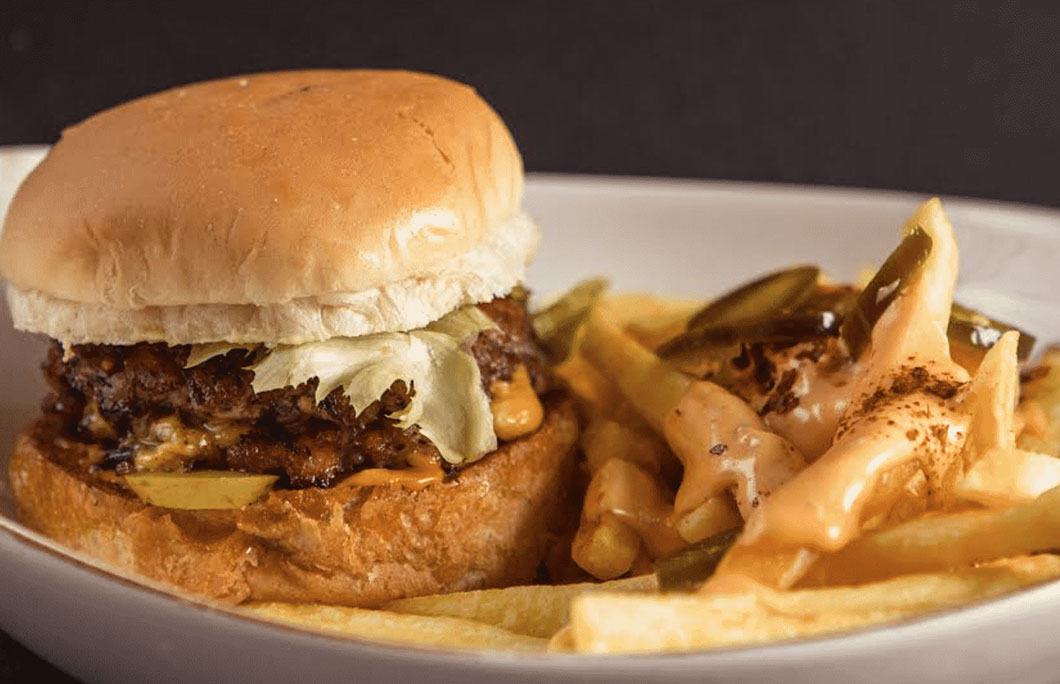 4th. Smokin' Joes – Durban
Their meat is ground inhouse every single day and never ever frozen and the end results are there to see. A simple burger but a perfect one. You'll be back again and again.
---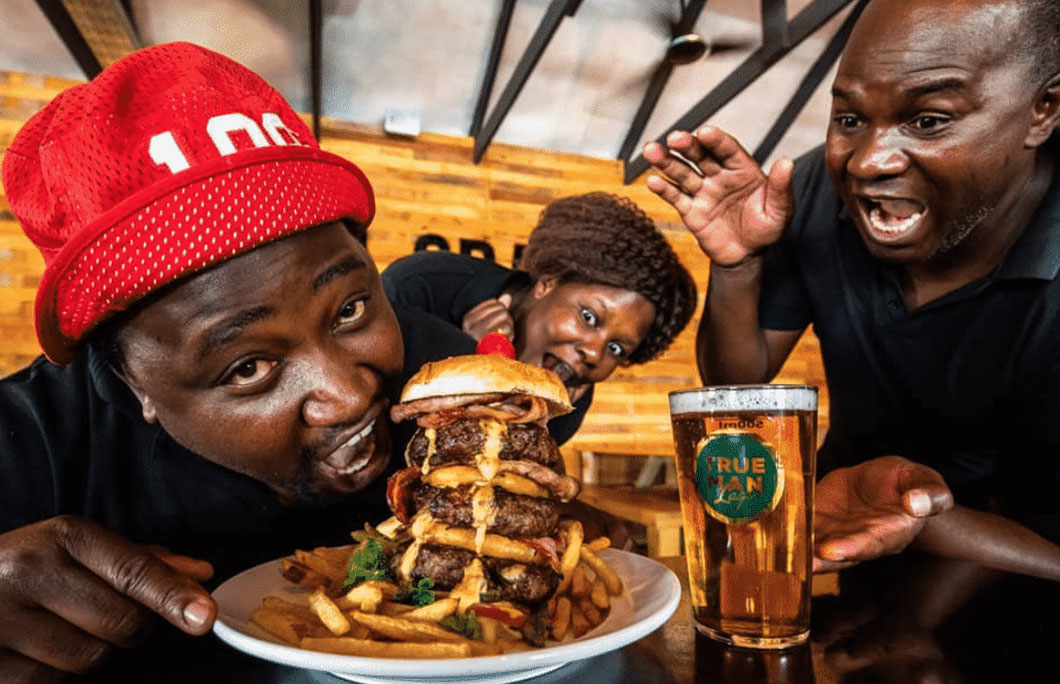 3rd. Capital Craft Beer Academy – Centurion
If there's two things that go hand in hand perfectly then it has to be burgers and beer. They've more than cracked the beer part and their burgers are just the insane cherry on top.
---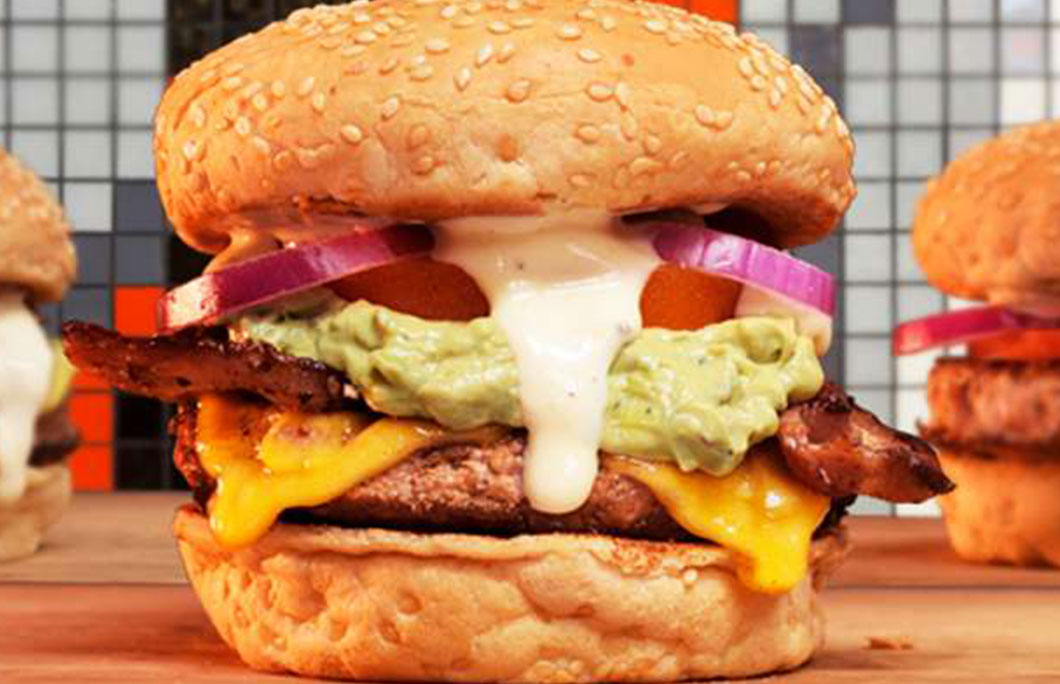 2nd. RocoMamas – Stoneridge Centre, Johannesburg
This wildly popular chain has been keeping people in burger heaven for years with their huge portions, big flavours and affordable pricing. The absolute dream burger for somebody who loves them big and full of toppings. You'll never leave here hungry.
---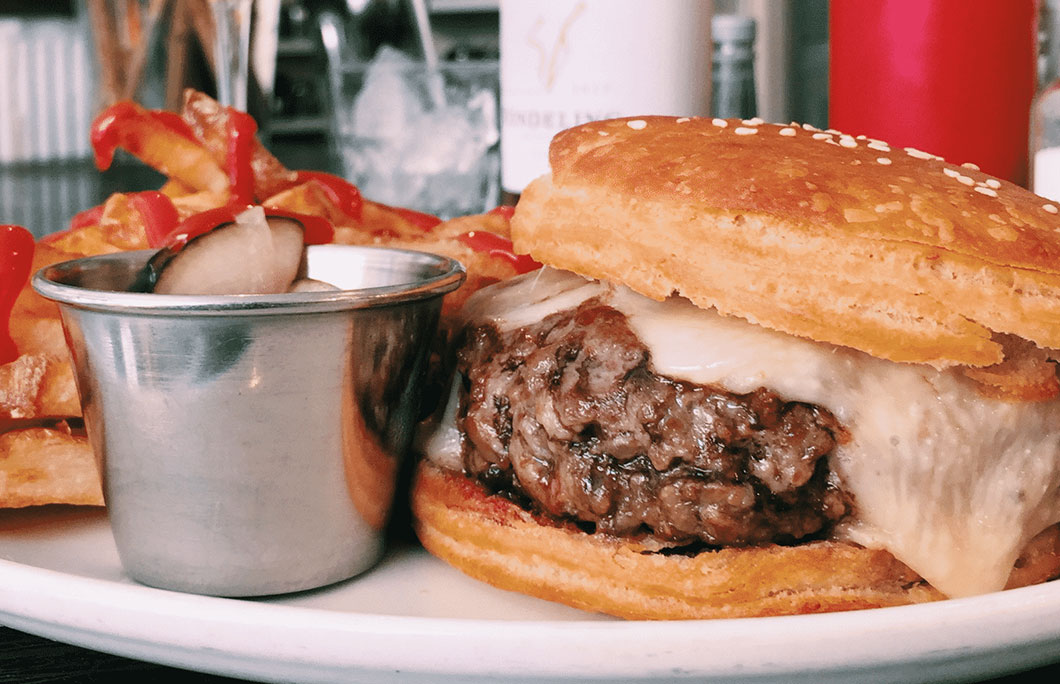 1st. Clarke's Bar & Dining Room – Cape Town
This bar/restaurant serves up some amazing food, as well as cocktails that are among the best in the city. Forget all that though for a second, because you come here for one thing and one thing only. The very best burger in South Africa.
Cooked to absolute perfection with no fuss and just simple elegant brilliance.
---