The 25 Best Coffee Shops In Vietnam
As the world's leading producer of Robusta coffee, it comes as no surprise that Vietnam is a coffee lover's dream destination. And, it doesn't stop at just the country's famous beans. You'll find that the country's most well-known coffee drink is as strong as it is tasty.
Due to the fact that Vietnamese coffee is almost twice as strong in terms of caffeine, the best coffee shops in Vietnam will often cut the thick, acidic flavour with condensed milk. The famous cà phê đá, an iced coffee drink, is made this way. And, if you go to the right spots, you'll find that it's tempting and delicious.
But, there's more to coffee culture in Vietnam than just famously strong drip-brewed coffee and sweet condensed milk endings. We took a look at 25 of the best coffee shops in Vietnam to find the spots serving up not only the best coffee but the coolest vibes as well.
Best Coffee Shops In Vietnam, How do these rankings work?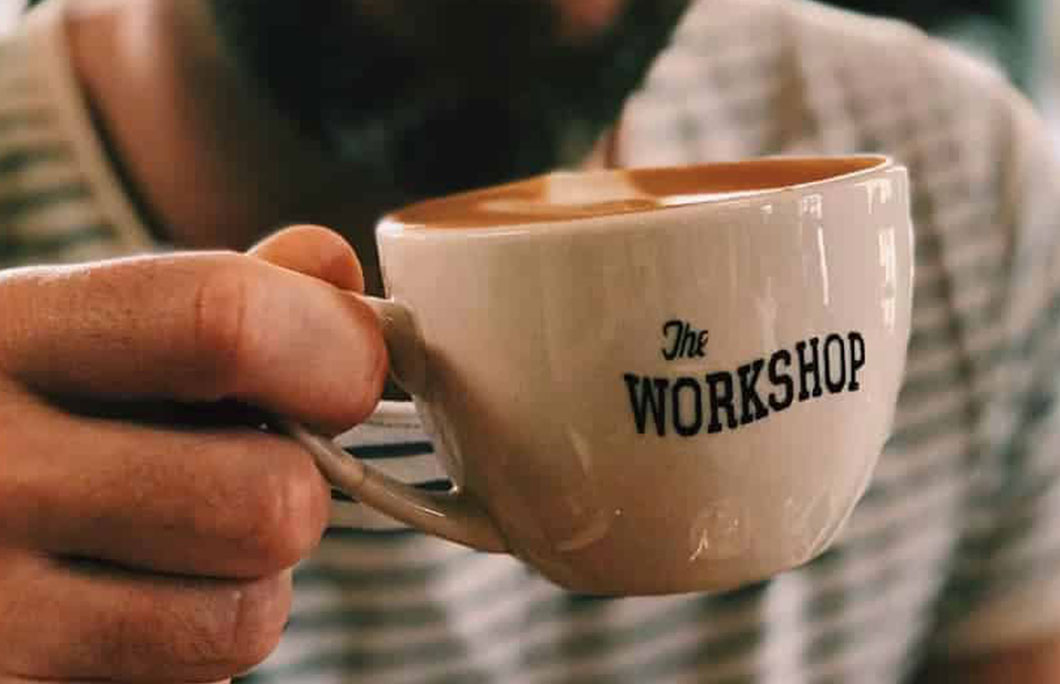 1. The Workshop – Ho Chi Minh City
As Ho Chi Minh's first speciality coffee roaster, The Workshop is easily one of the best coffee shops in Vietnam still today. Aside from creating a pretty unique, trendy space in which you can relax for a bit, they serve every type of coffee style, too. From V60 and Wave to syphon or even cold drip, enjoy sipping on coffee that's made from ethically-sourced beans come straight from Da Lat and Colombia.
---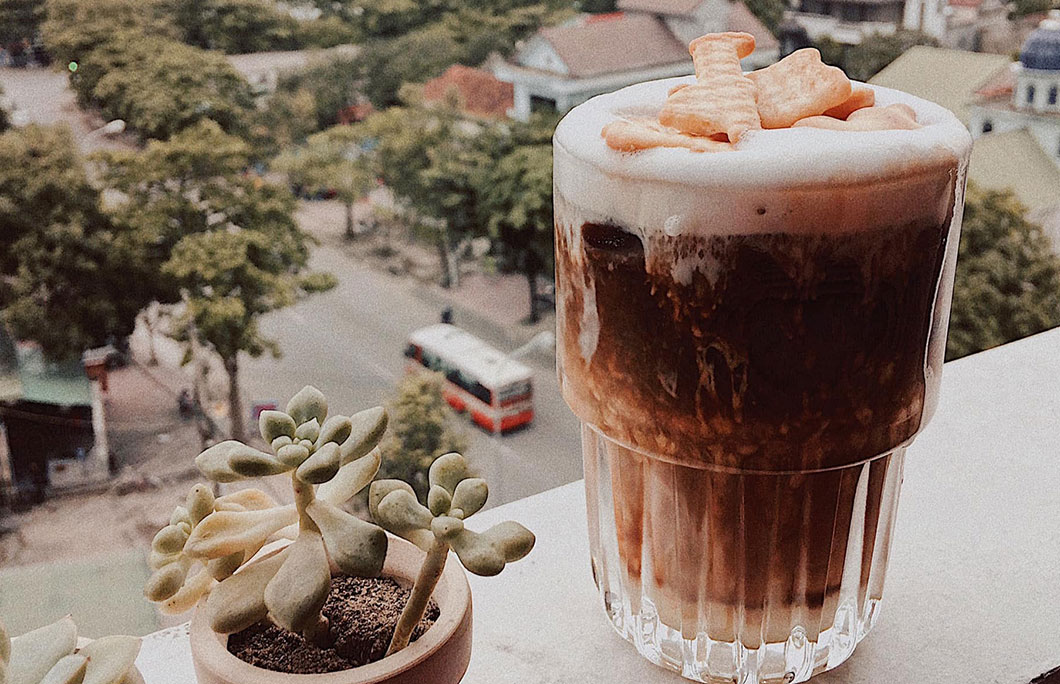 2. Up Vietnam Cafe – Vinh
While this trendy Vinh cafe certainly brews some of the best coffee in the country, it's the architecturally impressive design that draws visitors in from near and far. Enjoy sweeping views of the city as you're perched atop the cafe's terrace sipping on a specialty coffee drink. Definitely order cà phê sữa đá here, which is the famous Vietnamese iced coffee with sweetened condensed milk.
---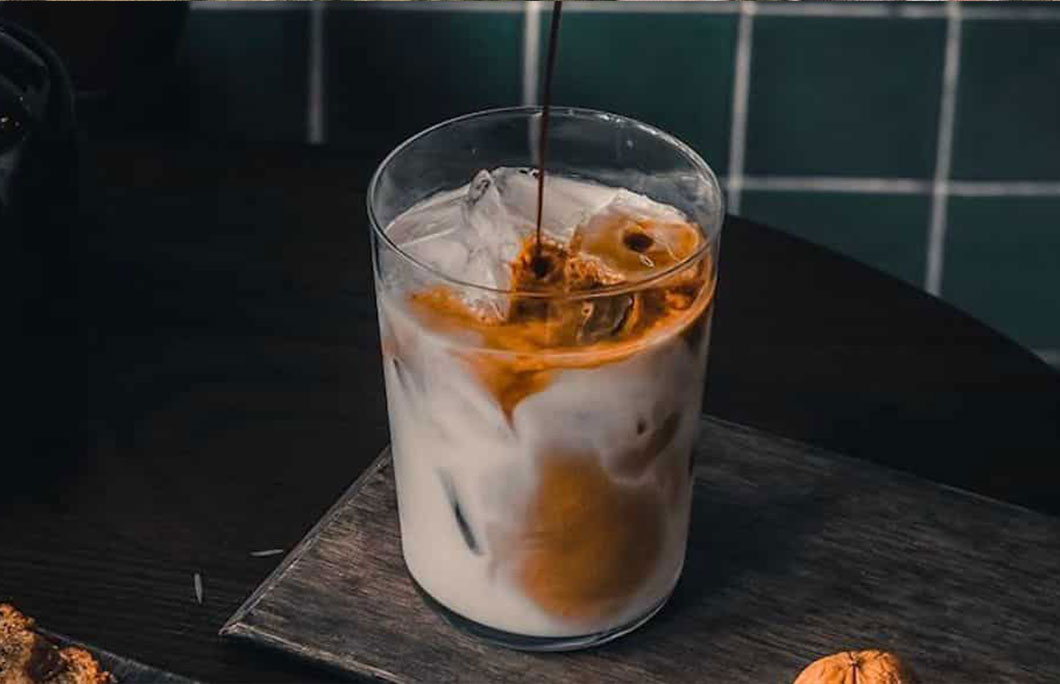 3. Okkio Caffe – Ho Chi Minh City
Located on the bustling Le Loi Street of Saigon, Okkio Caffe is a delight to discover and enjoy. Somewhat of a hidden gem, it's easily one of the best coffee shops in Vietnam whether you're after a great coffee, good vibes or both. Plants hang from the ceilings and light floods in from the windows as they serve cup after cup of their iconic iced egg coffee drinks. Despite originating in Hanoi, they do it up here creamy and sweet.
---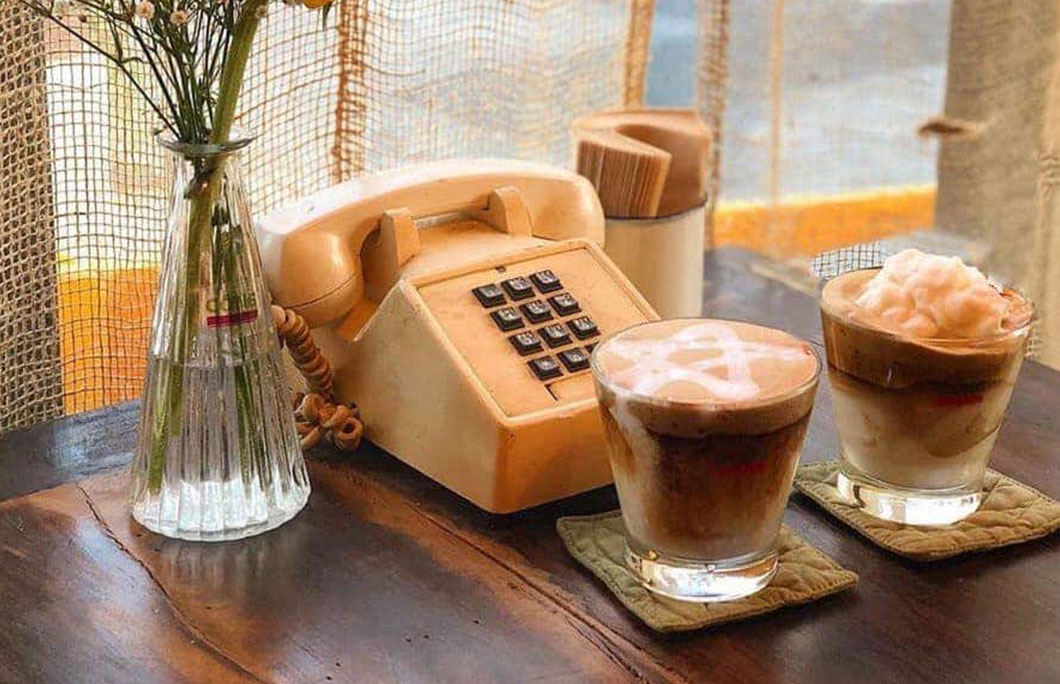 4. Cộng Cà Phê – Hanoi
Cộng Cà Phê is a unique cafe experience that you'll want to indulge in at least once while travelling through Vietnam. The decor recalls days of old Communist-era Vietnam that might seem like a bit of a trip for foreigners but is met with a twinge of nostalgia for locals in the city. You'll be able to enjoy fantastic espresso-based drinks as you browse the plethora of war-era paraphernalia and propaganda posters.
---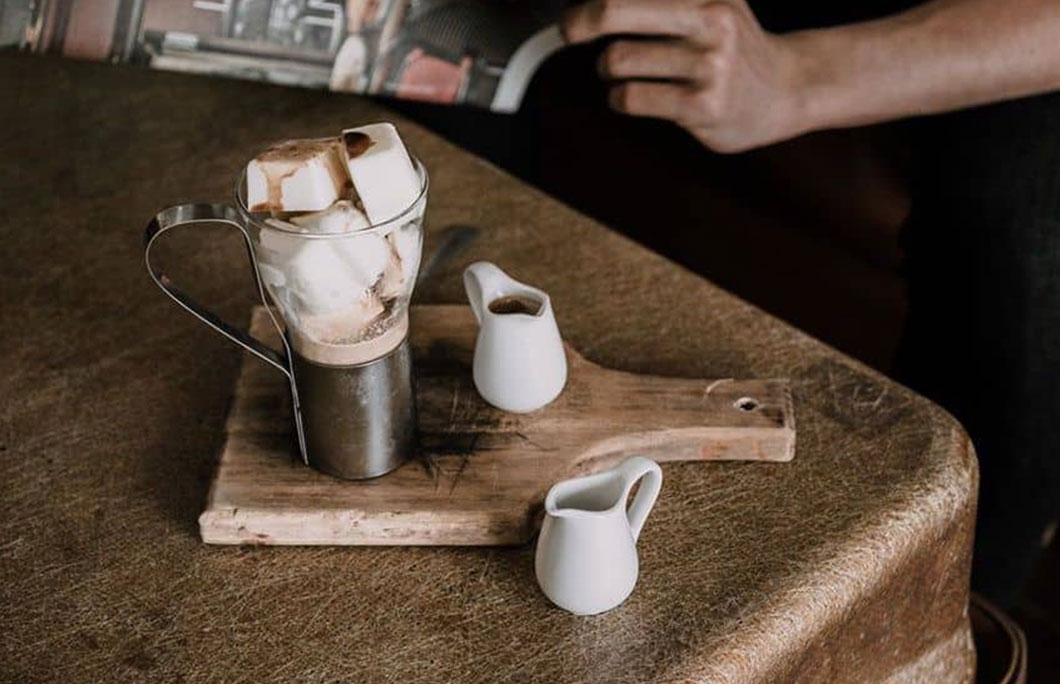 5. Thinker & Dreamer Coffee – Ho Chi Minh City
Thinker & Dreamer looks as though it's just popped straight out of a Pinterest mood board. Muted tones, a bright red neon sign and some interesting coffee drinks ensure that the coffee shop is frequented by numerous Instagrammers after their perfect shot. You'll find the coffee to taste just as good as it looks, regardless of what you order. Their iced coffee drinks, however, are particularly fantastic for a warm day.
---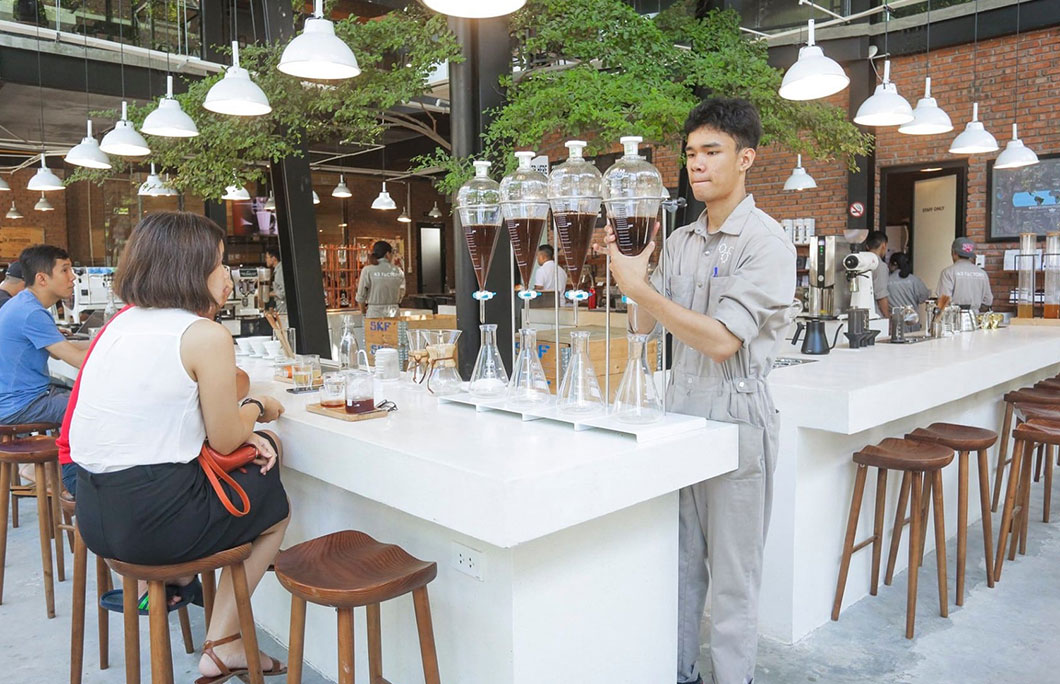 6. 43 Coffee Factory Roaster – Da Nang
43 Coffee Factory is, first and foremost, a coffee roaster. Their passion and dedication in bringing third-wave coffee to the masses shine through in the superior flavours of each batch of coffee they roast. They offer on-site training for passionate baristas interested in furthering their craft. But, it also means that they serve up lots of varieties of the country's best-brewed and most well-roasted coffee for guests to sample as well.
---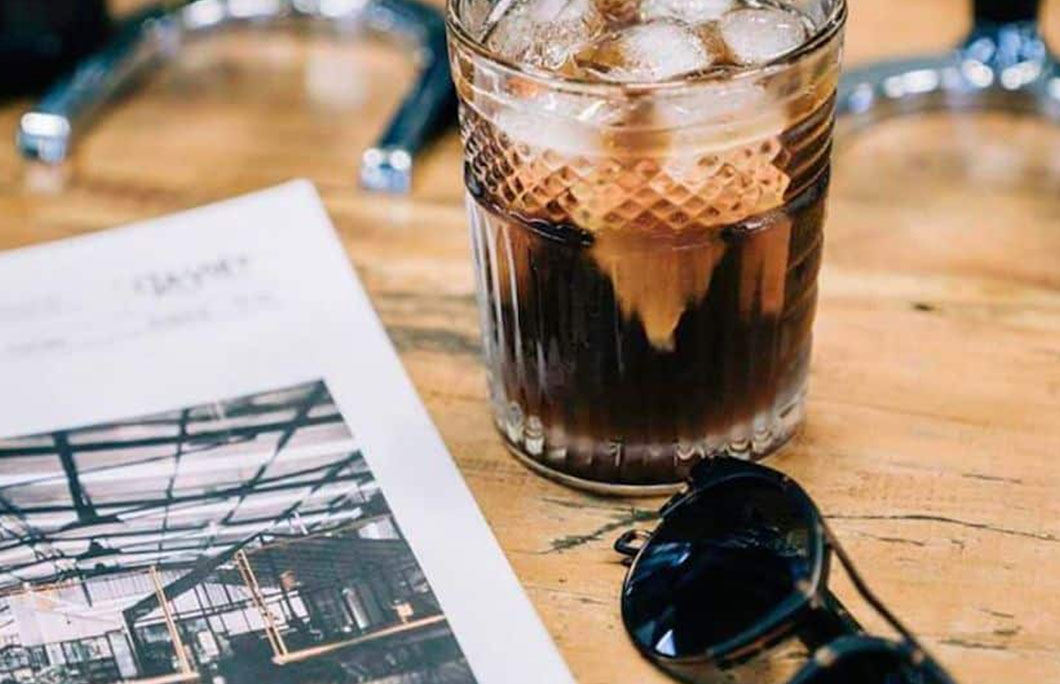 7. La Viet – Da Lat
Situated right in the heart of the coffee-growing region of Da Lat, La Viet serves coffee pretty much straight from the farm. The slick warehouse-style space impresses, but the whose coffee is even more delightful. Their hand-picked, carefully sorted and processed Arabica beans are available in three roasting levels. And, you can drink your coffee a variety of ways, whether that means as a pour-over, slow drip or in a creamy latte.
---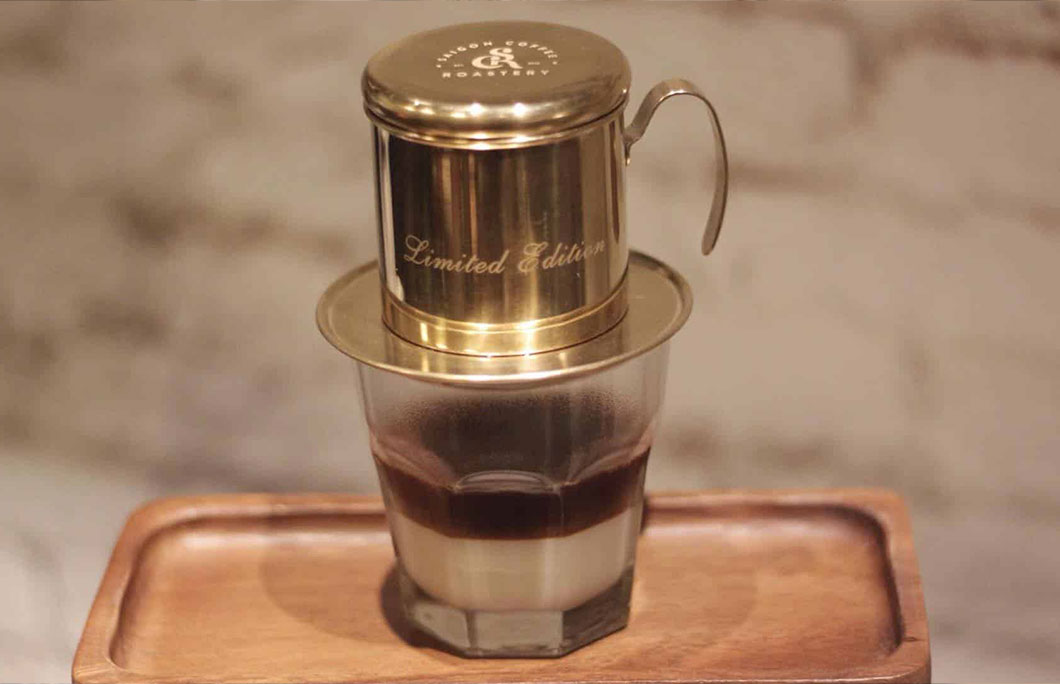 8. Saigon Coffee Roastery – Ho Chi Minh City
A brainchild of one of Vietnam's top baristas, Saigon Coffee Roastery combines years of expertise and experience with modern roasting machinery and quality green beans straight from Da Lat and around the world. The result? A fantastic, unforgettable coffee experience that's a must when visiting Vietnam. They do everything from rice coffee and cold brew to the ever-famous condensed milk-filled Vietnamese iced coffee.
---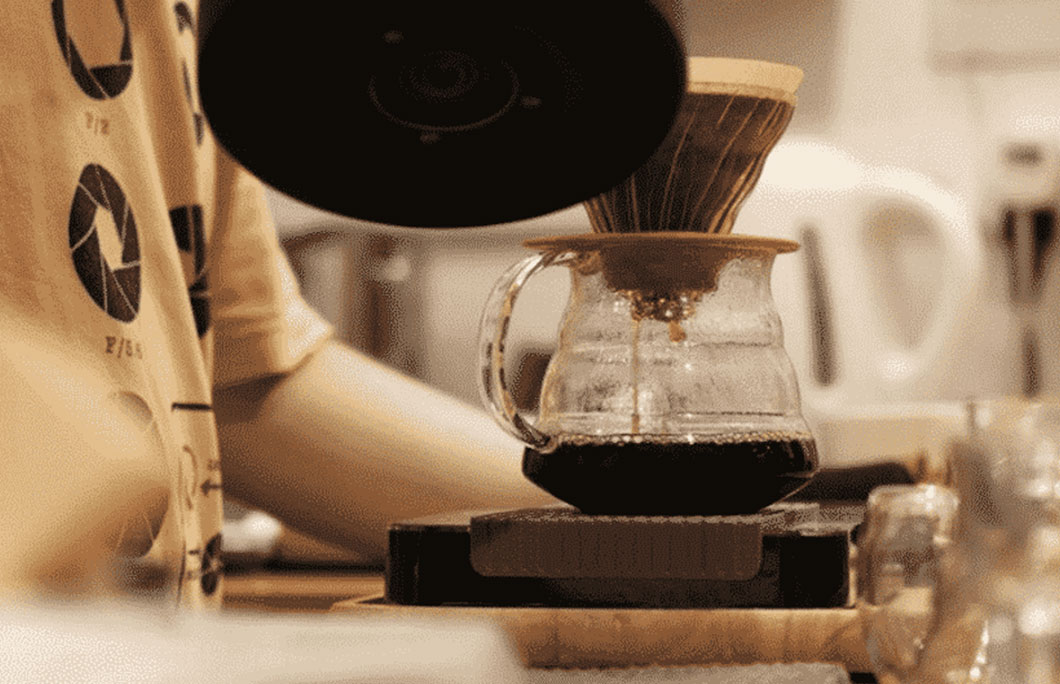 9. KafeVille – Hanoi
You'll find a lot of great coffee shops in Hanoi, but KafeVille has been somewhat of a pioneer for the coffee scene in the city. They serve specialty coffee in espresso and slow drip brews. But, travellers also tend to gravitate to their boozy coffee cocktails, too. And, using the best beans from Da Lat for a smooth taste, they serve up a spectacular cà phê đá. It's one of the best places in Hanoi to sample the famous coffee drink.
---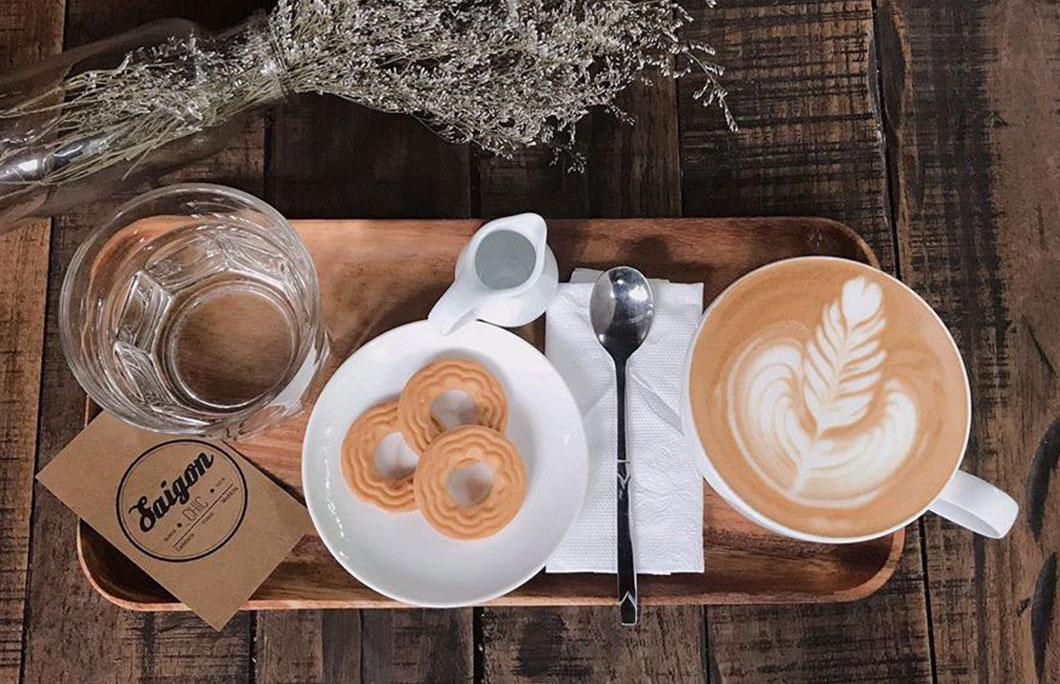 10. SaiGon Chic – Ho Chi Minh City
SaiGon Chic is just that, a super chic spot for a laidback coffee experience. It's equal parts an event space, outdoor garden and coffee shop. In short, it's an open-air chic rendez-vous for visitors looking to enjoy a coffee drink in a pretty elegant setting. Visit and enjoy the vibes. You'll absolutely want to stay for more than one or two rounds of coffee.
---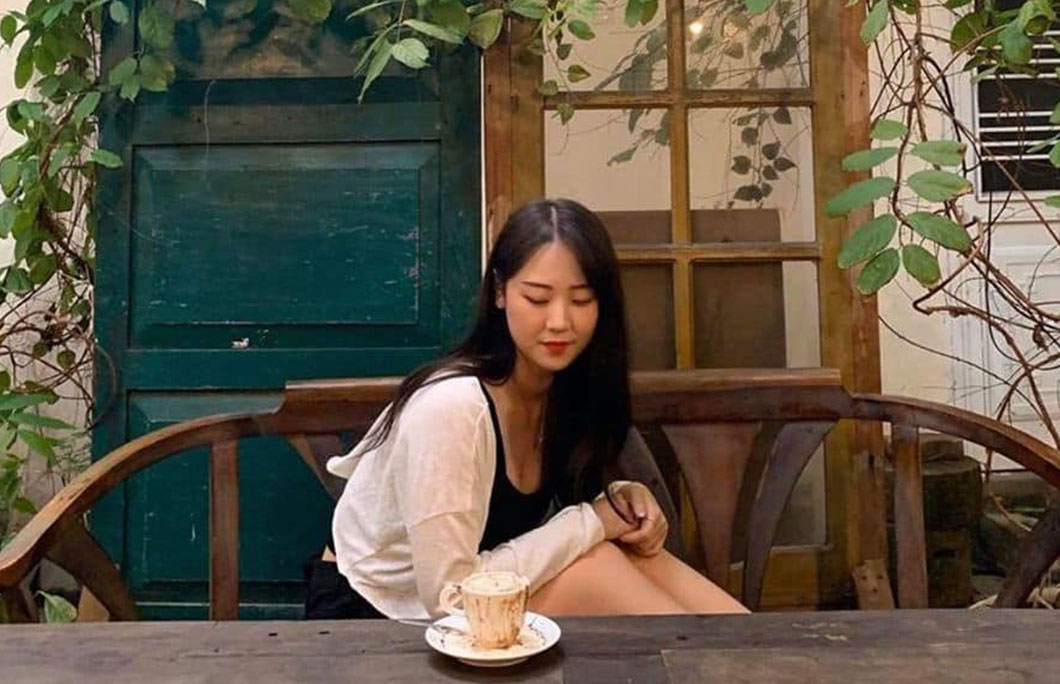 11. Golem Coffee – Da Nang
Golem Coffee is an oasis of sorts in the heart o Da Nang. This green complex offers up both indoor and outdoor seating along with plenty of unique alcoves in which to enjoy a fantastic Vietnamese coffee with friends. Pull up a chair, order a latte and enjoy basking in the sun that shines down into the courtyard. It's one of the best coffee shops in Vietnam for those after a bit of a full-on relaxing afternoon.
---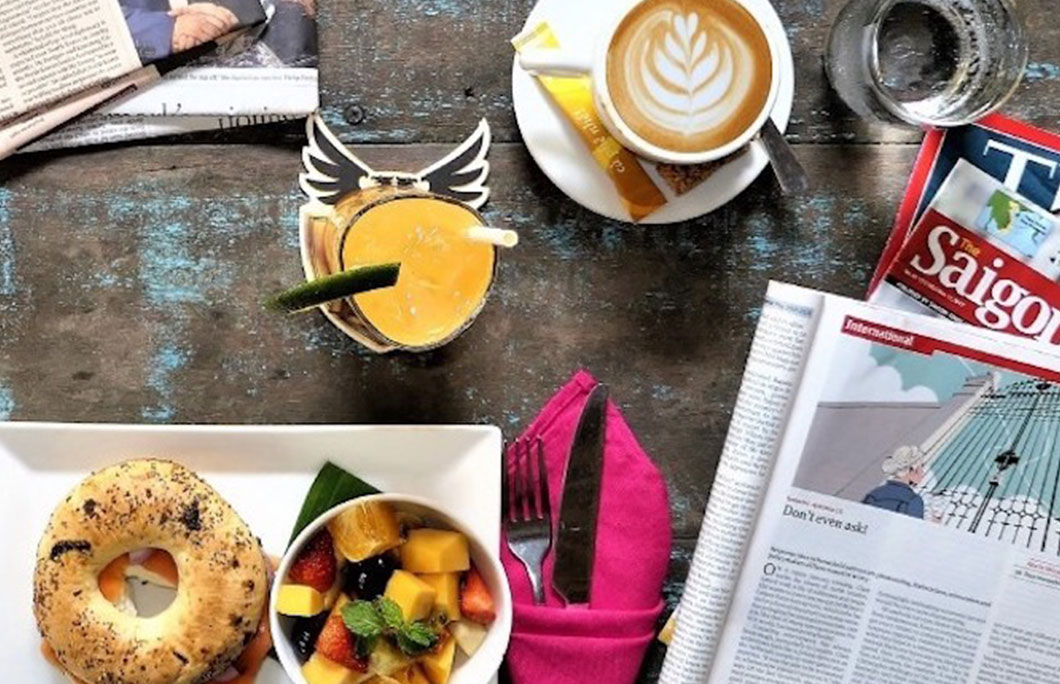 12. The Snap Cafe – Ho Chi Minh City
Ex-pats in Ho Chi Minh City seem to love The Snap Cafe for its wonderfully tempting brunch offerings. From breakfast burritos to banana pancakes, they've got it all. And, they serve everything with a side of some of the best coffee in the city. Yes, that includes specialty lattes such as their delicious Kahlua Latte, Flat Whites and even Den Da. Pair anything with their pastries and you're in for a seriously tasty treat.
---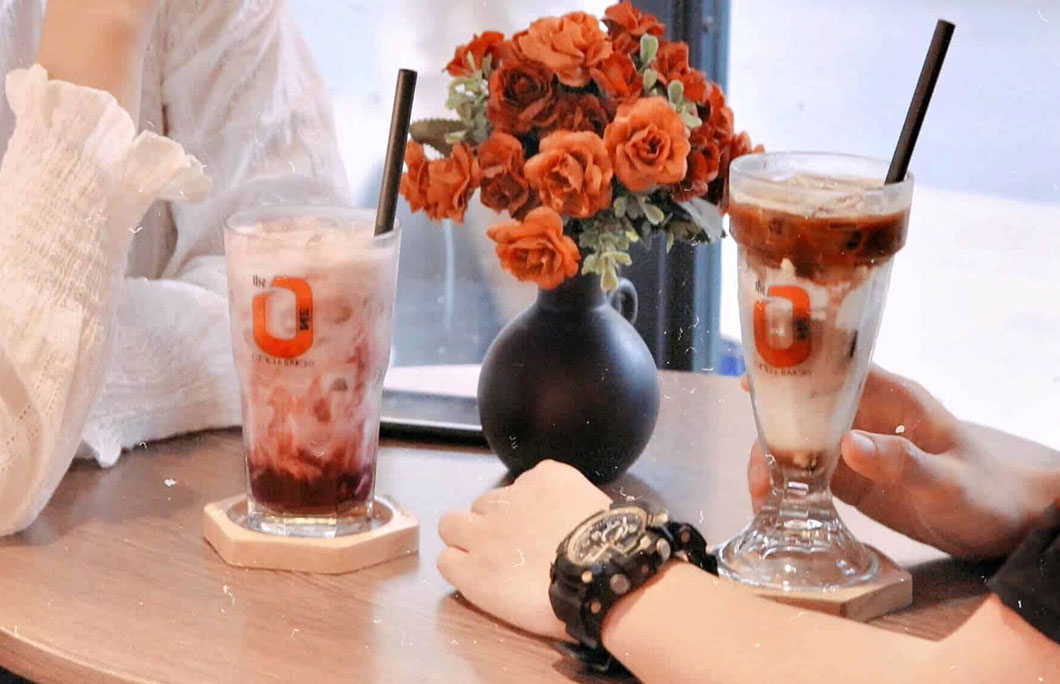 13. The One Coffee & Bakery – Vue
Vue is famous for its salt coffee, and while there are a few places in the city where you can sample the unique treat, The One Coffee & Bakery is a favourite amongst travellers. The trendy two-level cafe is alluring to the eyes, but it's the aroma of coffee that draws in visitors near and far. Sample the many different types of lattes they've got available. And, be prepared to snap a photo or two as they're pretty, well, pretty.
---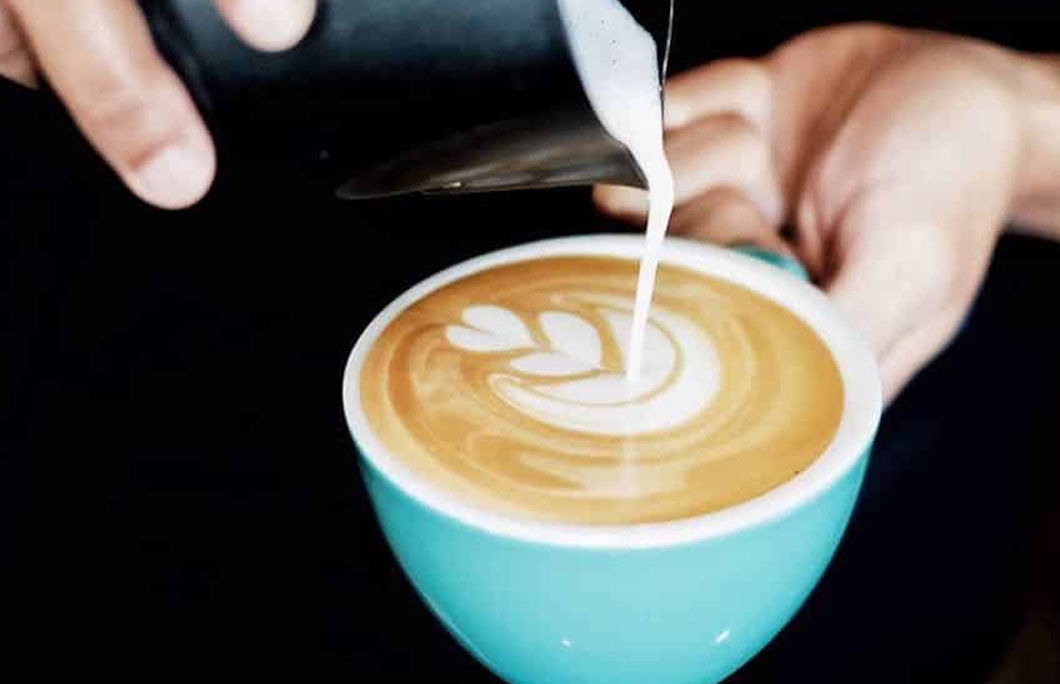 14. D'Codes Coffee Lab & Campus Vietnam – Hanoi
---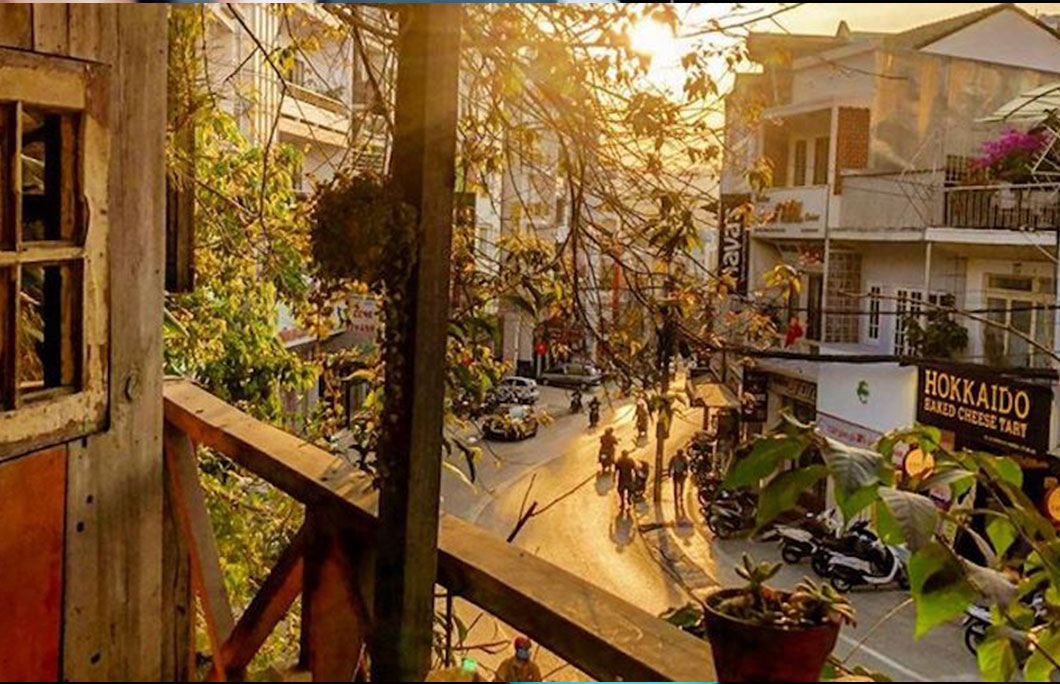 15. An Cafe – Da Lat
---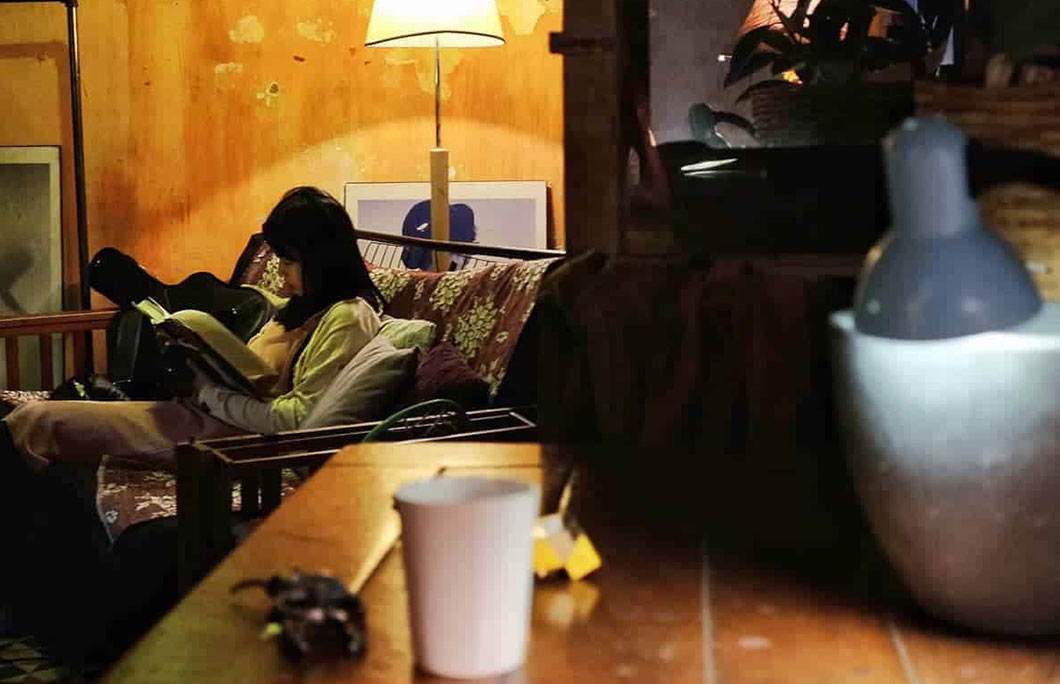 16. Things Cafe – Ho Chi Minh City
---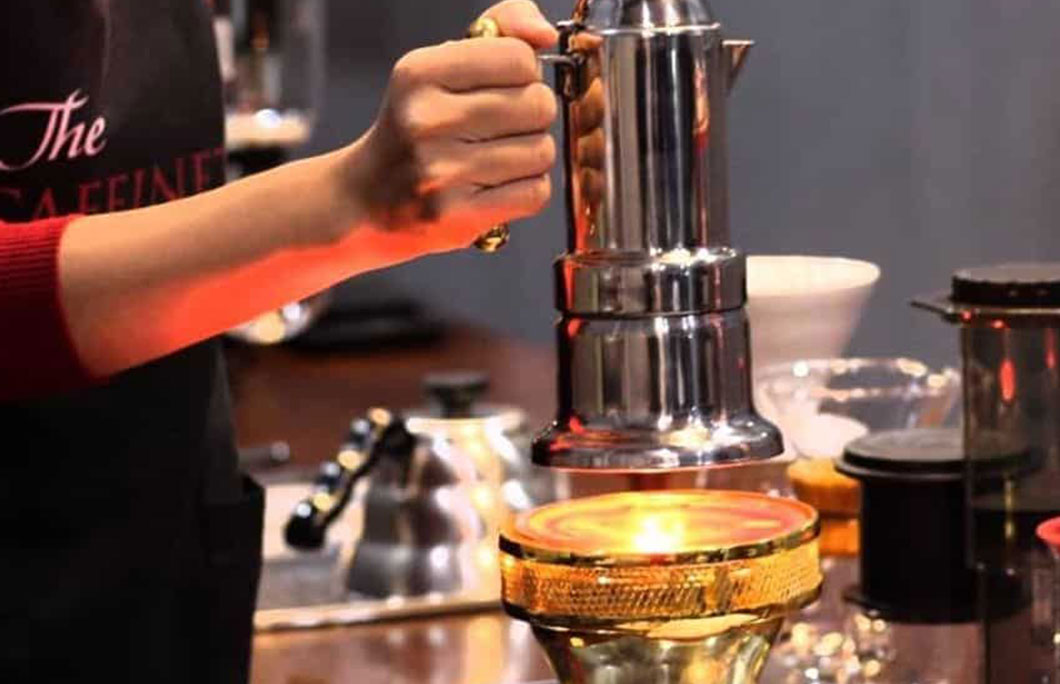 17. The Caffinet – Hanoi
Obsessed with specialty coffee? You've gotta check out The Caffinet. It's one of the best coffee shops in Vietnam for true coffee lovers and those obsessed with their caffeine. They brew any type of coffee drink you could ever imagine and use their own roasts of specialty coffee blends to craft some of the country's best cups of coffee. From espresso to Chemex drip or even V60, they'll delight even the snobbiest of coffee snobs.
---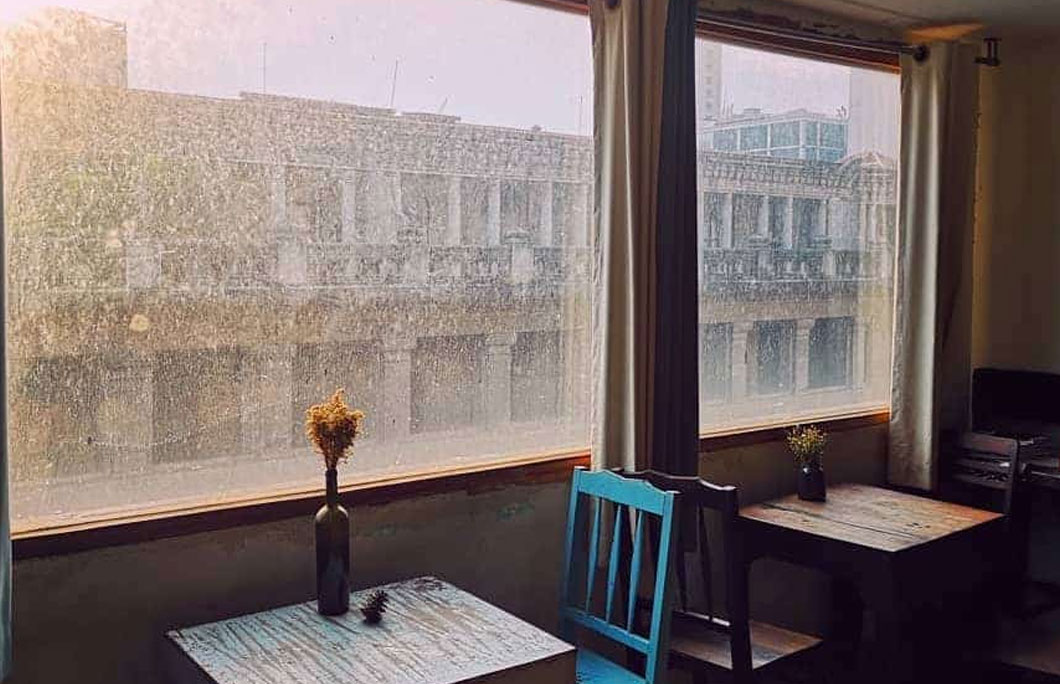 18. Mockingbird Cafe – Ho Chi Minh City
It's hard to describe the essence, the sheer magic of the atmosphere at Mockingbird Cafe. Large windows let elegant afternoon light flood in as day turns into night and the fairy lights turn on inside. Sipping a coffee here feels as though you're relaxing in a friend's apartment. And, truly, that's pretty much what the spot is, a friendly atmosphere where you can enjoy great coffee, good conversation and some great city views.
---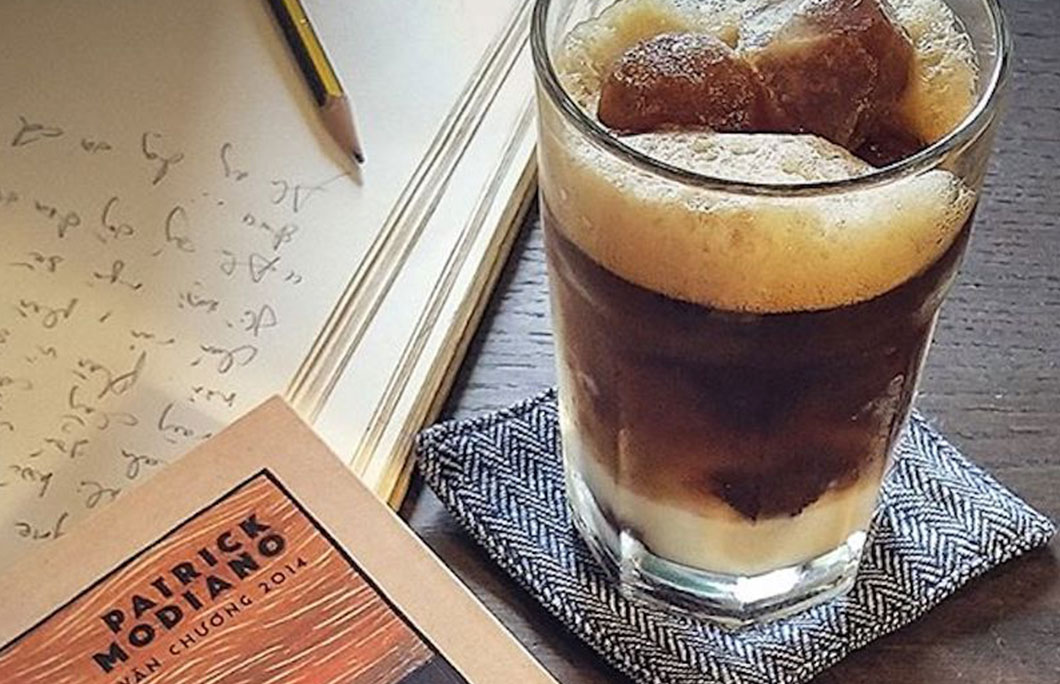 19. The Hidden Elephant Books & Coffee – Ho Chi Minh City
This coffee shop is a literature lover's paradise. Old books spill out in rows and rows, lining the walls of this antique coffee shop. The cafe feels equal parts coffee shop and bookstore, giving it a quiet charm that's pretty hard not to enjoy. Looking for a quiet place to enjoy your new book as you slowly sip a coffee? There's no better place.
---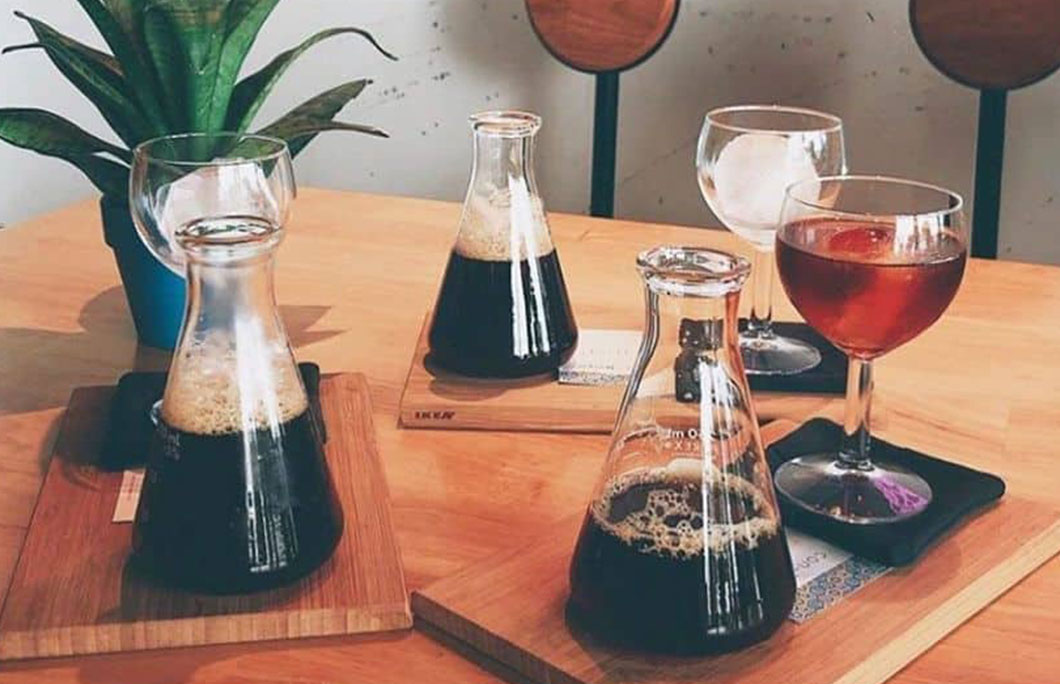 20. Cong Kopi – Da Nang
As both a specialty coffee shop and coffee roaster, Cong Kopi is the go-to spot for travellers who are interested in learning more about how their fantastic coffee was sourced, roasted and brewed. They're "passionate about uncovering the nuances and complexities of each coffee" and it truly shows. Strike up a conversation with the incredibly knowledgable staff and then enjoy some of the best coffee in the country.
---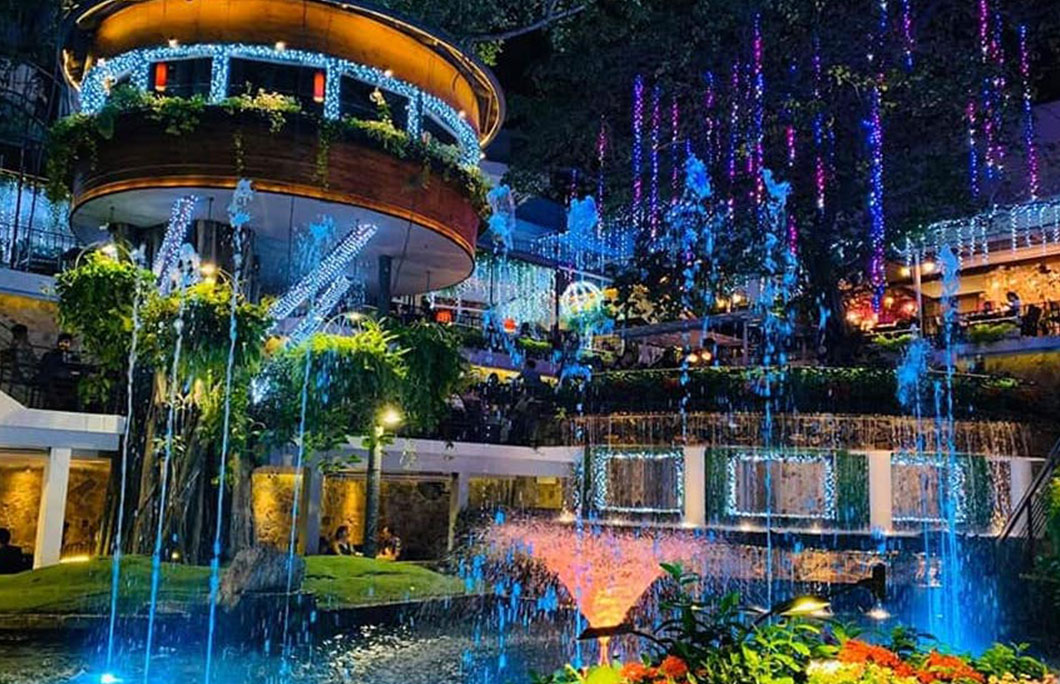 21. DU MIÊN Garden Coffee – Ho Chi Minh City
When you're tired of all the hustle and bustle of the city, head on over to this garden oasis to enjoy some seriously relaxing vibes and an enchanting atmosphere. More an actual garden than a cafe, you actually can order pretty good coffee here. Paired with fantastic views, especially at night, and it's easy to see why so many people think it's one of the best coffee shops in Vietnam. Hungry? You can get a full meal here, too.
---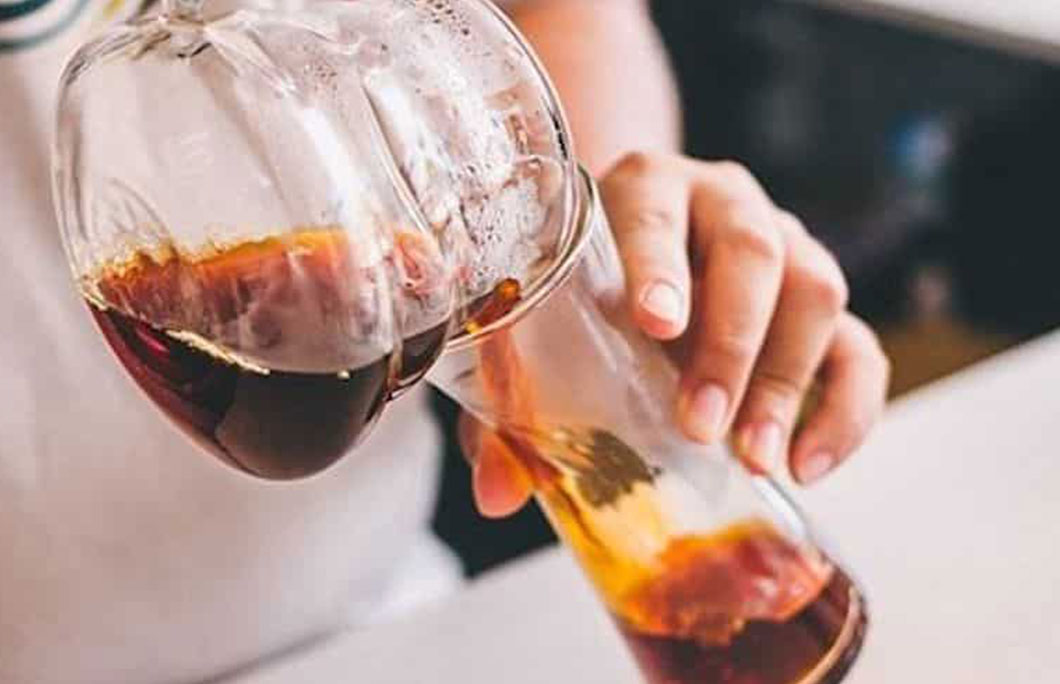 22. District 1 Coffee – Quy Nhon
As one of the best specialty coffee shops in Quy Nhon, District 1 Coffee serves up more than just high-quality Vietnamese coffee drinks. You'll find fantastic imported Italian beans here, fresh juices and other tantalising treats. The cafe itself is cosy, making it great for a leisurely stop off before heading out to explore the city.
---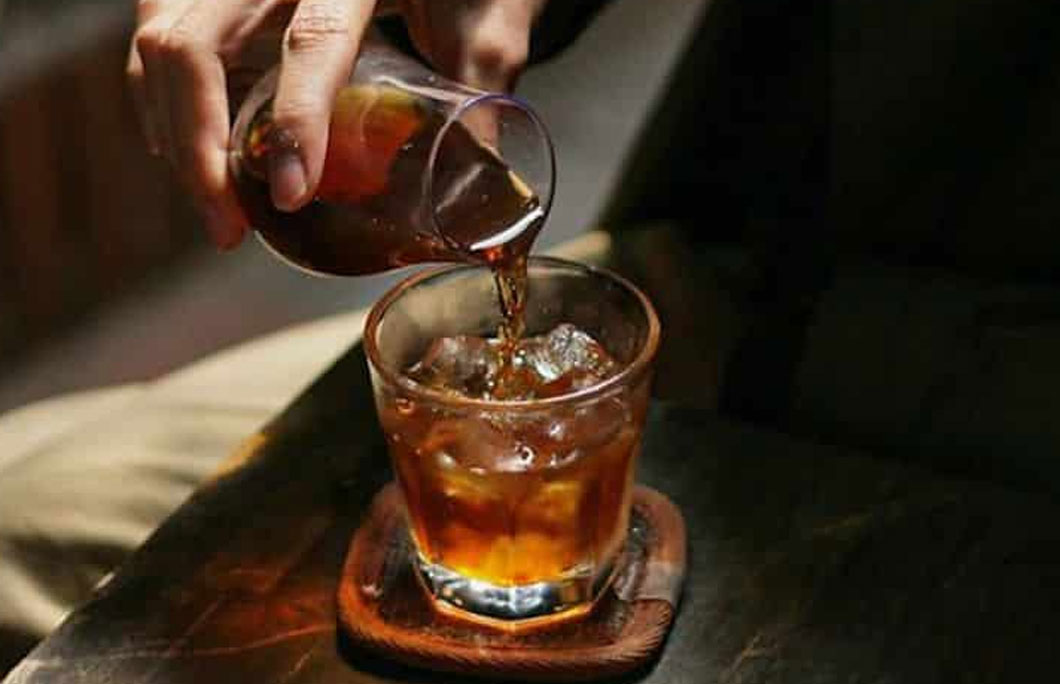 23. Tranquil Books & Coffee – Hanoi
If you need your morning jolt of caffeine but you're also looking to get some work done, Tranquil Books & Coffee is the best spot in Hanoi for you. Serving equal parts Western and Vietnamese coffee drinks, the vibe here is incredibly, well, tranquil. You'll be able to truly relax into your working groove in the quiet space, all while enjoying some well-crafted drinks served up however you prefer them.
---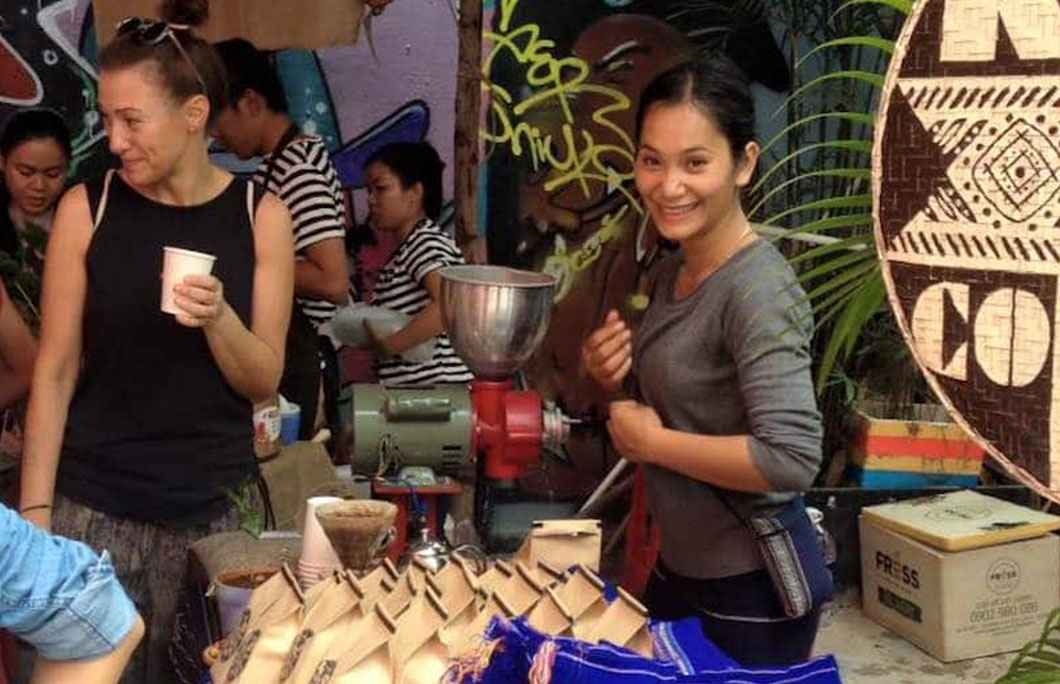 24. K'Ho Coffee – Da Lat
If you want to sample some of the country's finest coffee but are also interested in learning more about the Vietnamese coffee production process, check out K'Ho Coffee in Da Lat. The company was founded by fourth-generation coffee farmers who are still committed to sustainably-grown, specialty-grade Arabica coffee. Every cup is literally straight from the farm to the cup. So, it doesn't get much fresher than this.
---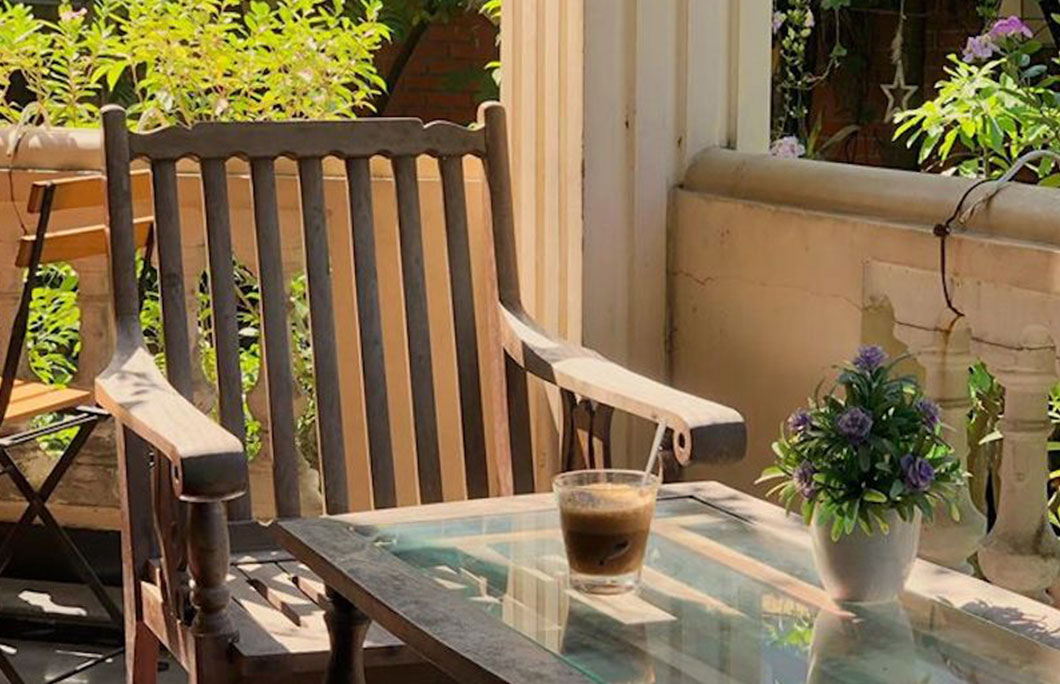 25. Secret Garden Cafe – Hai Phong
Stumbling upon this Hai Phong cafe truly feels as if you've just wandered into a secret garden of sorts. It's tucked away behind a magical alleyway, serving up great coffee and even tastier sweet treats. Order a latte and then a side of churros. Dip the churros in the strong coffee and enjoy the journey as the sweet, creamy flavours mix together.
---