Top 10 Perth Scenic Drives
The Pinnacles
Yallingup
Augusta
Esperance
Denmark
Hamelin Bay
Kalbarri National Park
Jurien Bay
Albany
Lancelin
Western Australia's capital, and the ancestral homeland of the Whadjuk peoples for approximately 40,000 years, laid-back Perth is Australia's fourth-biggest city and a brilliant place to live, work and visit.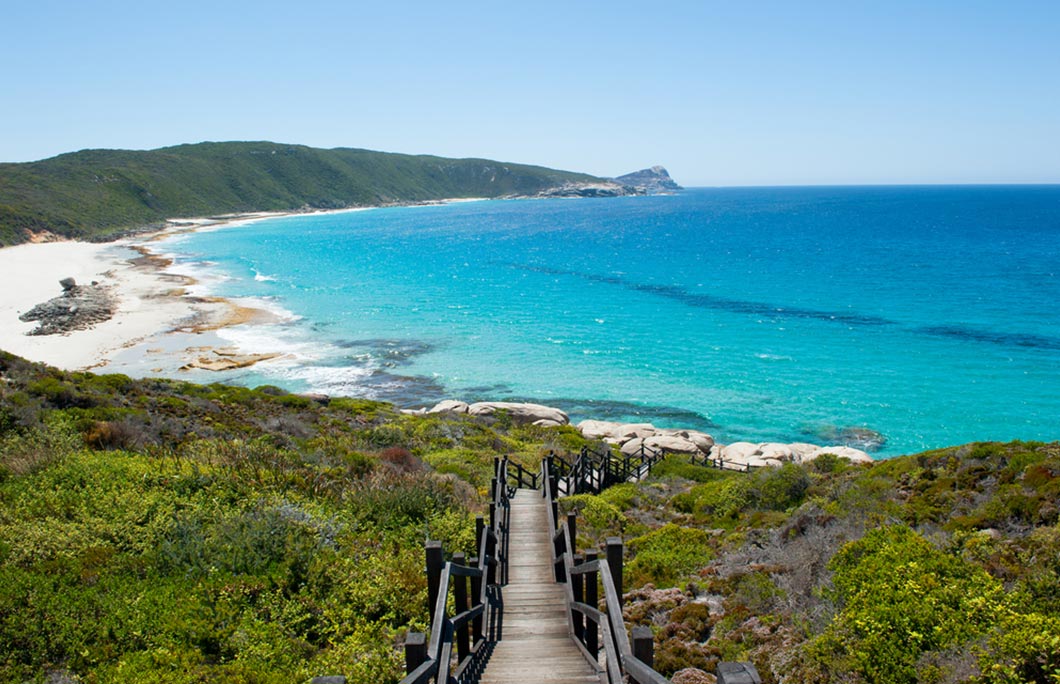 10 of the best scenic drives from Perth
Whether you're an Aussie hiring a car in Perth for a staycation or a visitor from further afield, Enjoy Travel makes it simple, with everything from a compact city ride to a minibus and everything in between available in a couple of clicks.
It's far less congested and hectic than larger sister cities like Melbourne, Brisbane and Sydney, but Perth is by no means a backwater ̶ you'll find hipster bars, artisan coffee shops, decadent clubs, fusion food and all the other accoutrements of an outward-looking international city.
With beautiful beaches and dynamic connections to London, India, Sri Lanka and Singapore, it's a place where locals and visitors meet for business and pleasure and the population here has steadily swollen in the past 50 years, bolstered by new arrivals from Europe, Asia and beyond.
Perth is also the perfect base for unforgettable road trips across Western Australia, where you can discover the beauty of the outback writ large in amazing geological features, rich Aboriginal culture and a unique spirit and ambience.
Tips on driving in Perth
Your 10 bonzer road trips from Perth are right around the corner, but before you pack your tucker bag and hit the road in your comfy 9-seater, take a look at a few useful tips for driving in and around Perth.
If you're visiting from overseas, remember that you drive on the left of the road in Perth and Australia in general. You must wear your seatbelt and, as you'd expect, drink-driving is strictly prohibited.
Distances between stops in Western Australia can be long, so whether you're driving a 4 wheel drive or a 7-seater, please plan trips accordingly by factoring in rest stops, letting family or friends know your expected route, ensuring that you've plenty of snacks and making sure that your car is fuelled up before departure. You'll find petrol stations at Wellington St, Thomas St and several other locations across the city.
There's plenty of on-street parking in Perth and this is the most economical and convenient option if you're only stopping for a few hours. There are no toll roads in Western Australia.
Watch out for animals on the road, especially at dawn or dusk ̶ several of Australia's farm and wild animals are large, so apart from a collision harming them, it could do serious damage to your car and the people in it.
Speed limits in Perth and Western Australia are 40km/h in school zones, 50km/h in built-up areas and 110km/h in rural areas. It's illegal to exceed 100km/h when you're towing a caravan.
Now that you've got into the groove with the road code in and around Perth, let's get cracking with your 10 epic road trips!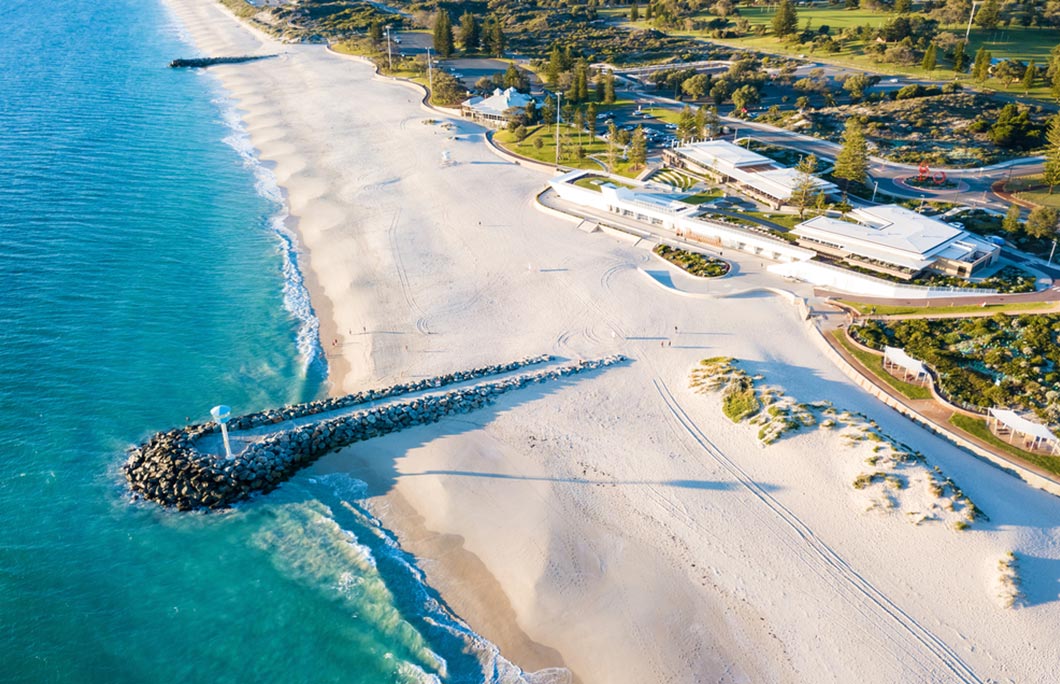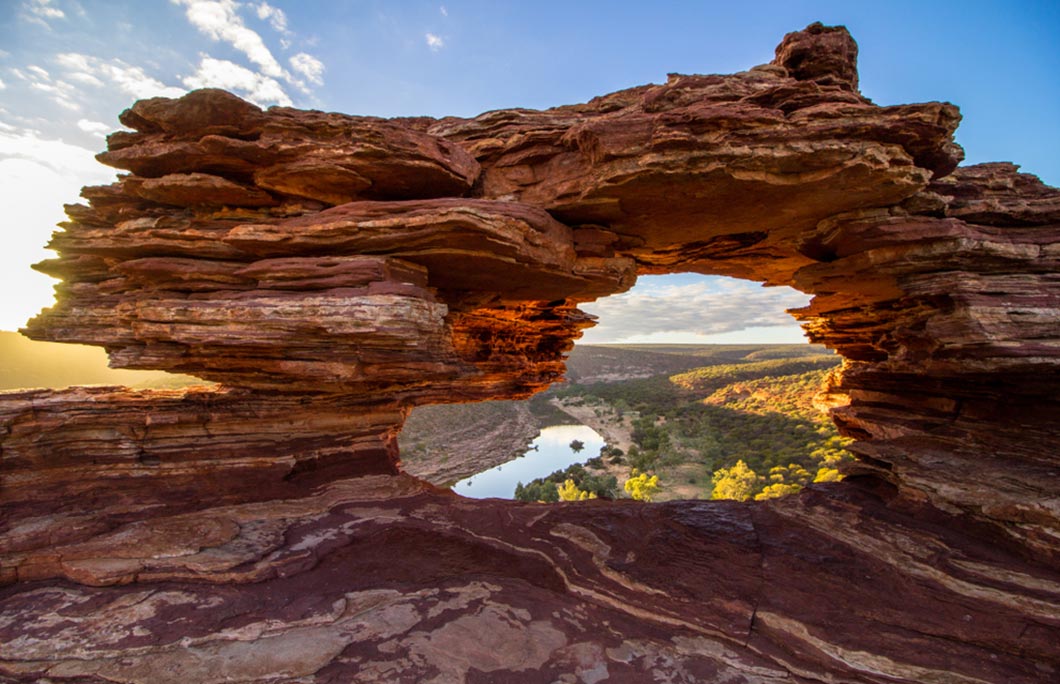 1. The Pinnacles
A classic road trip from Perth, The Pinnacles is located in Nambung National Park and it's an otherworldly, lunar landscape that's not quite like anywhere else on Earth. Comprised of thousands of limestone spikes protruding from the sand, this awesome attraction has to be seen to be believed and from Thirsty Point and Hangover Bay you'll see panoramic ocean views. If you're still full of energy after seeing The Pinnacles, nearby Cervantes has scuba diving, kite surfing and fishing.
Getting there: drive north from Perth along Wanneroo Road, which turns into Indian Ocean Drive, then take a right at the sign for The Pinnacles.
2. Yallingup
Another doable daytrip from Perth (but treat yourself to a couple of days to make the most of it), Yallingup is one of the jewels in the crown of the south west of WA's holiday territory. With a rugged coastline and breath-taking beaches, it's easy on the eye, but there's plenty to do here too, including hiking the Cape to Cape track, spotting Blue, Minke and Humpback whales and visiting the picturesque Cape Naturaliste Lighthouse near Dunsborough.
Getting there: drive south from Perth on State Route 2 to reach Yallingup in around three hours.
3. Augusta
Another captivating spot, the drive from Perth to Augusta is an eye-popping adventure you'll never forget. You'll roll through Mandurah on the Kwinana Freeway, head south on Forrest Highway to Yalgorup National Park and pass magical Myalup and Preston beaches, as well as a plethora of stunning coves, bays and lakes. Bunbury and the Dolphin Discovery Centre are other highlights en route, and at Augusta itself you'll see the magical Jewel Cave and Ngari Capes Marine Car.
Getting there: this route takes you from the Kwinana Freeway to Forrest Highway, south along Old Coast Road to Bunbury, then south on Bussell Highway to Augusta.
4. Esperance
The trip to Esperance is many motorists' favourite road trip from Perth, but it takes at least 7 hours, so you'll need to stay for a couple of night to make it manageable and maximise your pleasure. The striking white sands and turquoise waters here are amongst Australia's most stunning, at Lucky Bay you'll see Kangaroos on the beach and Pink Lake is preternaturally beautiful in the midday sun.
Getting there: drive south east from Perth on National Route 1 to reach Esperance in around 7 hours.
5. Denmark
Around 4.5 hours from Perth and just beyond the Margaret River, Denmark is a delightful road trip destination, and the drive takes you through delightful landscapes. Peaceful Bay's lovely beach and calm waters make it a perfect pit-stop, Greens Pool is famous for striking blue waters and white sands, while at your destination the huge rock formations facing the Great Australian Bight are some of the world's oldest.
Getting there: take the Albany Highway from Perth to reach Denmark in 4-5 hour.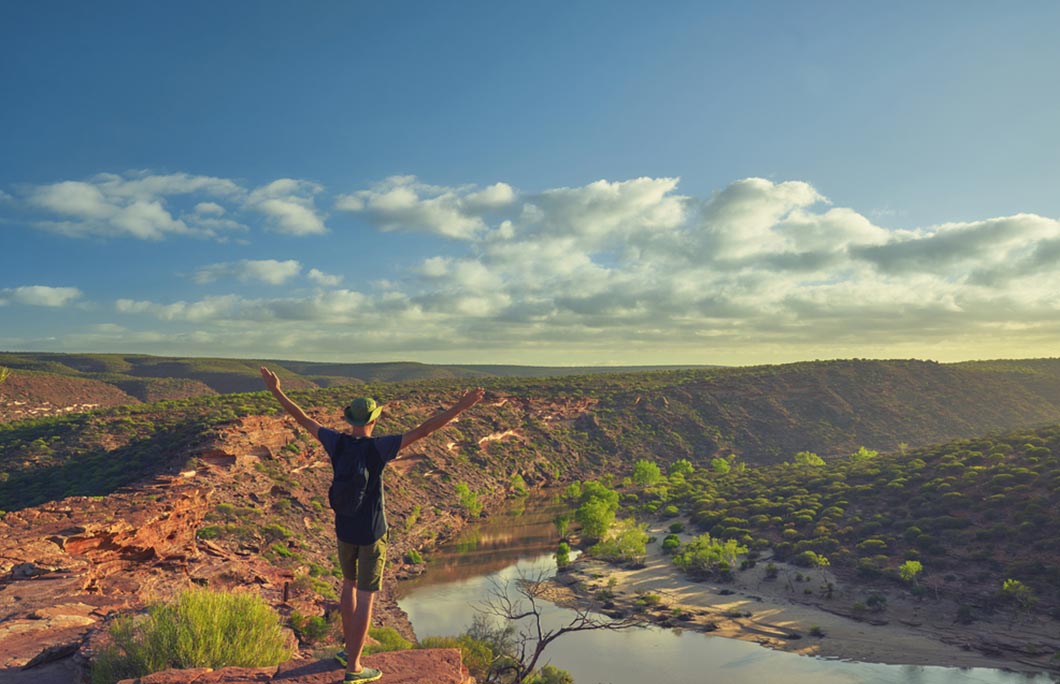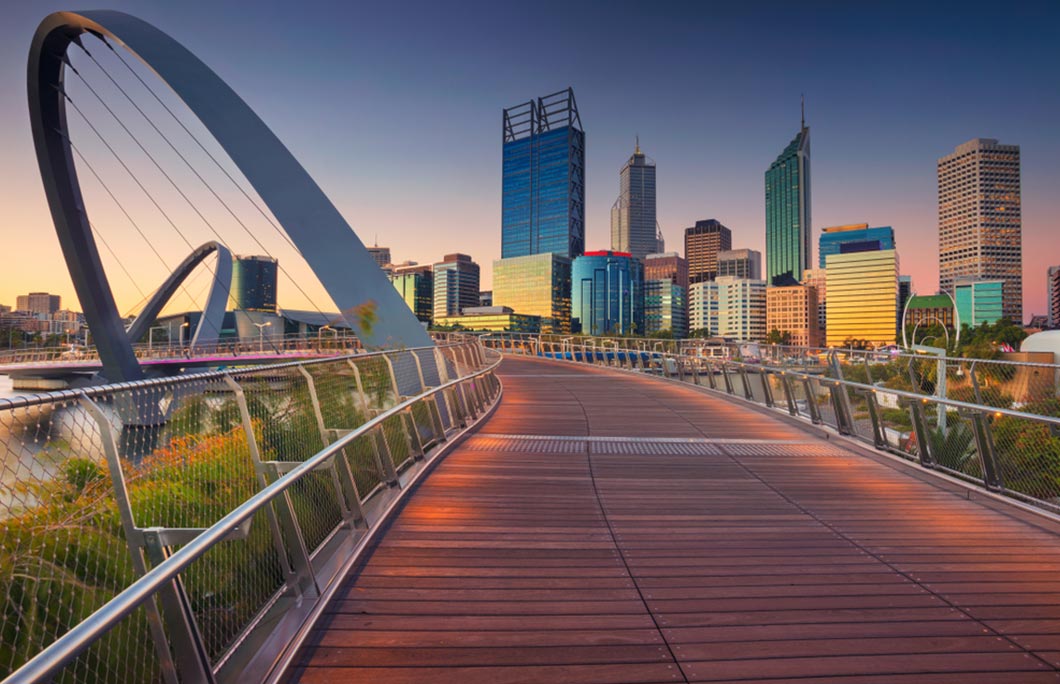 6. Hamelin Bay
A hotspot in the Margaret River region's winelands, Hamelin Bay naturally has lots of vineyards and breweries to visit, but it's also home to the mind-boggling Lake Cave which, as you might guess, is a cave with its own permanent lake that makes for a legendary photo opportunity. At the striking bleached beaches and deep blue waters of Hamelin Bay you'll find stingray sanctuaries and secluded spots to spend a romantic afternoon ̶ bliss!
Getting there: drive south from Perth in State Route 2 to reach Hamelin Bay in around 3 hours.
7. Kalbarri National Park
Want a weekend road trip from Perth that feels like it's a world away? The Kalbarri National Park definitely fits the bill and with hiking, swimming and kayaking amidst amazing natural scenery on offer, it's perfect for anyone who appreciates the great outdoors. Highlights include Nature Window, a natural rock frame affording scenic views of the Murchison River, and the Z Bend trail along the gorge, where you can stop for a refreshing dip in the water.
Getting there: Kalbarri National Park is around 6 hours north of Perth via the Brand Highway.
8. Jurien Bay
A quick road trip from Perth by Aussie standards (around three hours), the coastal drive to Jurien Bay passes the legendary Pinnacles Desert, a unique 190-acre rock formation created from old seashells. At your destination you can enjoy swimming with sealions in crystalline waters, sand dune surfing and possibly the best fish and chips in WA!
Getting there: Jurien Bay is around 2 hours and 20 minutes from Perth via State Route 60.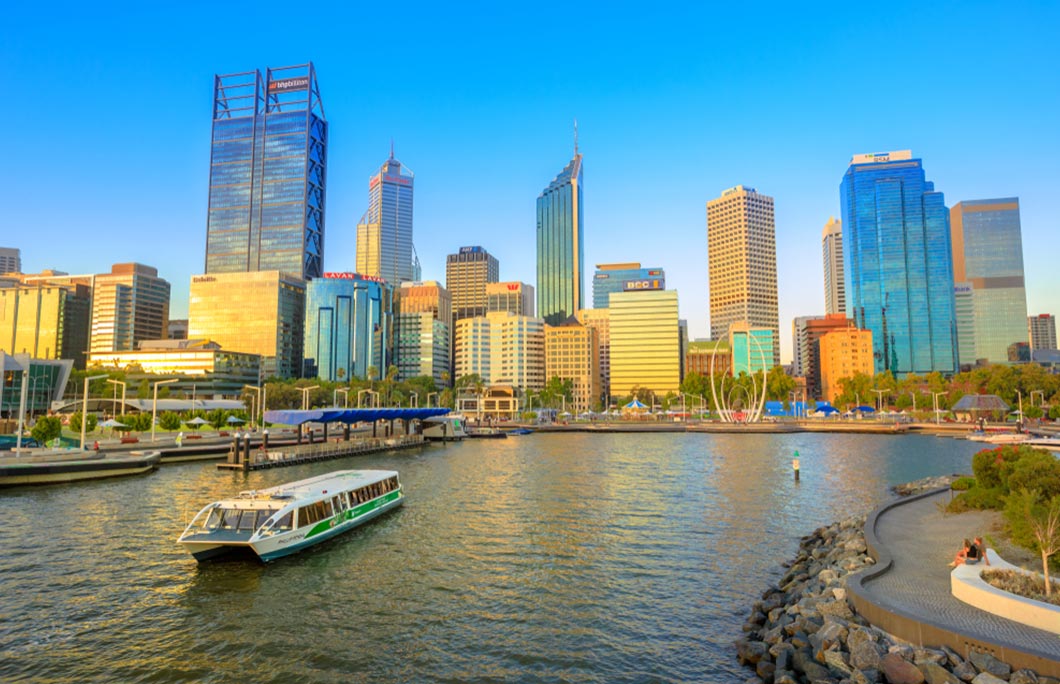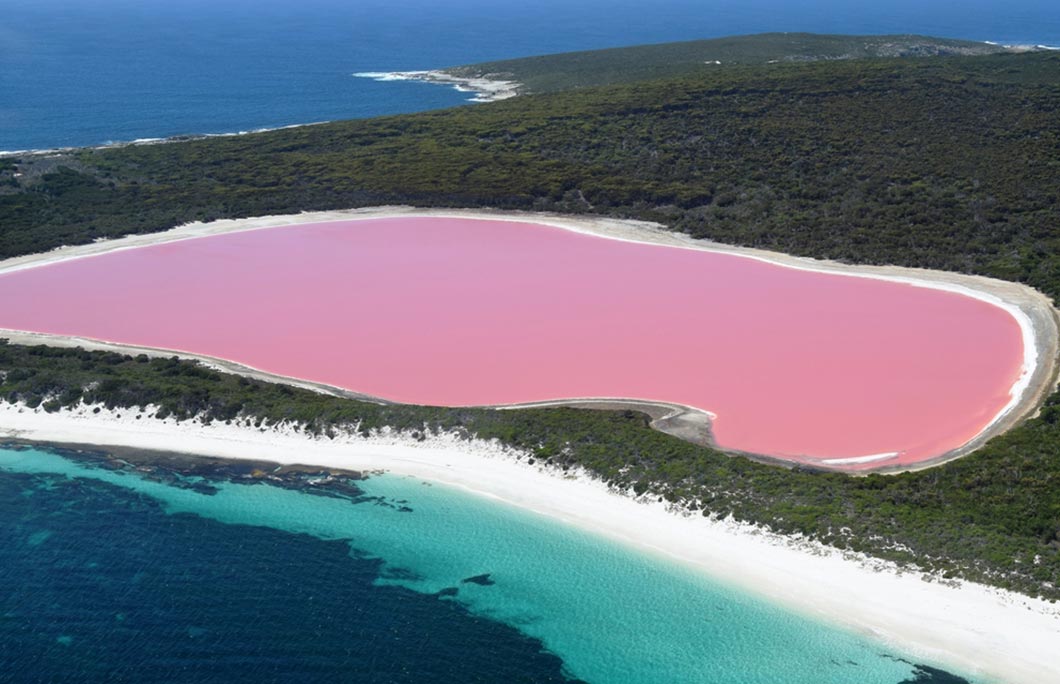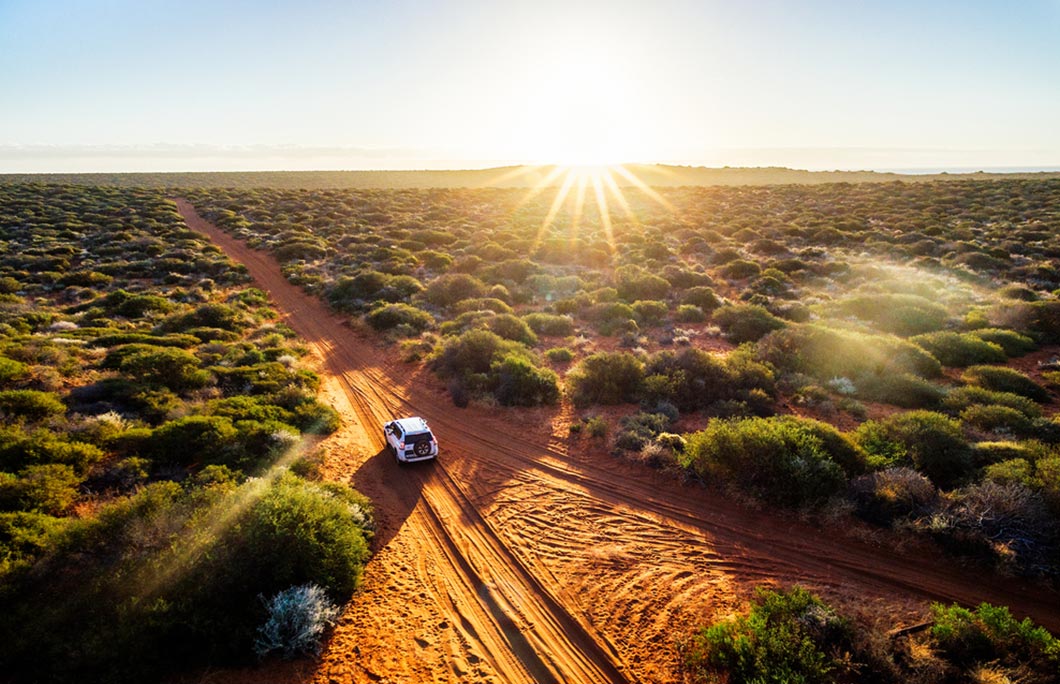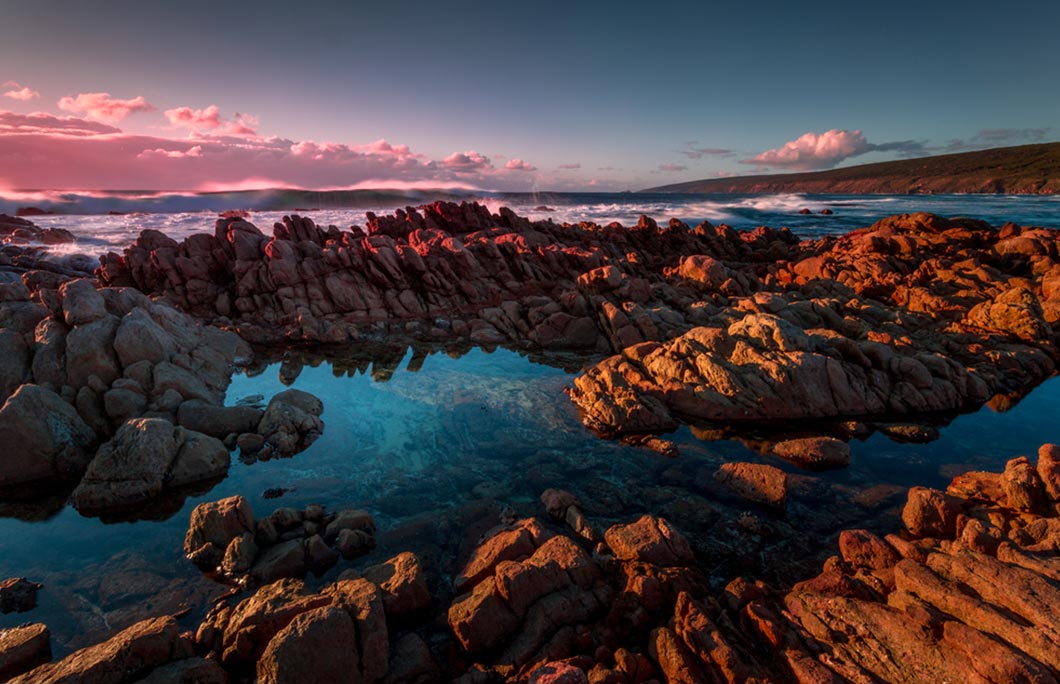 9. Albany
A cracking coastal trip from Perth, Albany is another wonderful weekend trip from Perth which lets you take in the best of the WA coast and the Great Southern Ocean. The scenic Albany Highway whisks you through Jarrahdale State Forest, Kojonup and on to Mount Barker, from where you can explore the impressive Stirling Range and Porongurup Range. Albany itself is a regional hub and further attractions include pretty Middleton Beach, Natural Bridge and the fascinating National Anzac Centre.
Getting there: you'll reach Albany from Perth in around 4 and a half hours via the Albany Highway (State Route 30).
10. Lancelin
Just one hour and 30 minutes from Perth in your car, Lancelin township is home to some of Western Australia's most stunning sunsets. Known affectionately as 'Lanno' by locals, you can surf here, sandboard over undulating hills of pure white sand and take terrific 4WD tours across the diverse terrain. Stop at the Endeavour Tavern beer garden for a refreshing drink (of the soft variety if driving) and enjoy sublime seascape views.
Getting there: take Mitchell Freeway/State Route 2 and State Route 60 to reach Lancelin from Perth in one hour and 30 minutes.
Hire a car in Perth from Enjoy Travel and Western Australia is your oyster ̶ book early for a bargain and enjoy one of these brilliant road trips for real soon!