The 50 Best Cocktail Bars In Australia
A 1930's Tiki Bar in Sydney that serves up colourful punch, a speakeasy hidden behind a wooden wall in Adelaide and more rooftop bars than you could dream of – these are just some of the best cocktail bars in Australia to explore.
To make sure your evenings in Oz never run dry, we've put together the official list of the best cocktail bars in Australia. Sip your way from Perth to Bondi Beach with our expert guide of the country's must-visit cocktail bars for 2019.
Whether you feel like a fancy martini or something a little unusual, these are the spots that will make your night out extra special…
Best Cocktail Bars Australia, How do these rankings work?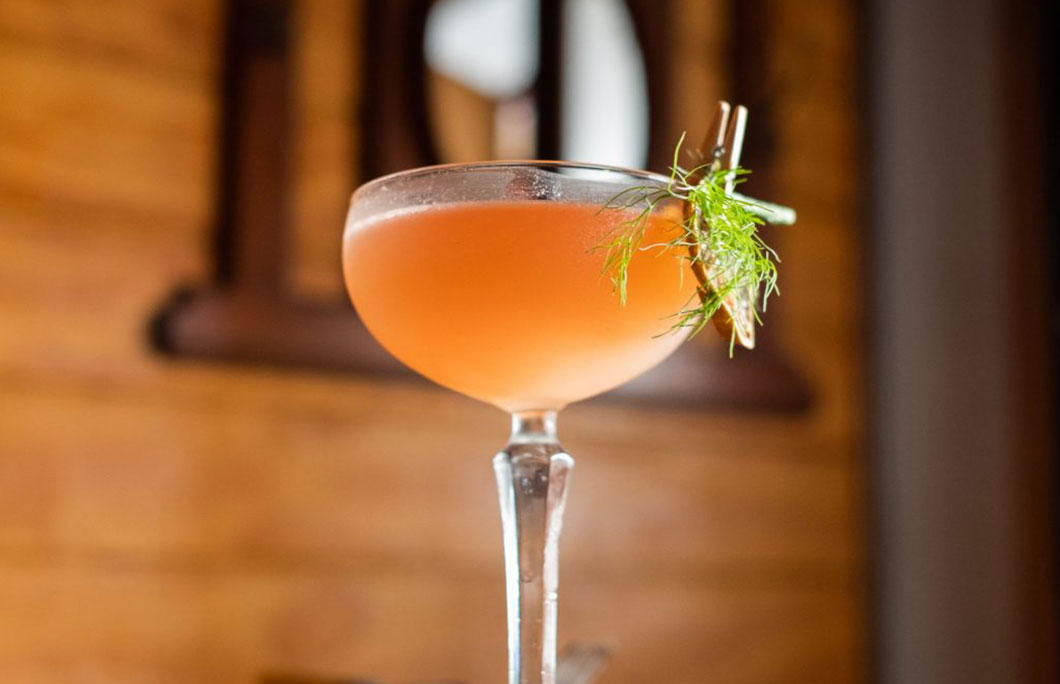 50th. The Cambus Wallace – Gold Coast
This old-world nautical themed rum & whiskey bar is a Nobby Beach institution for cocktails and delicious food. The bartenders whip up deliciously boozy drinks that put a spin on all-time favourites. Try the Spiced Pumpkin Margarita: Tequila, Aperol, spiced pumpkin, chilli, sumac, lime, agave syrup. A delicious twist on a modern classic.
---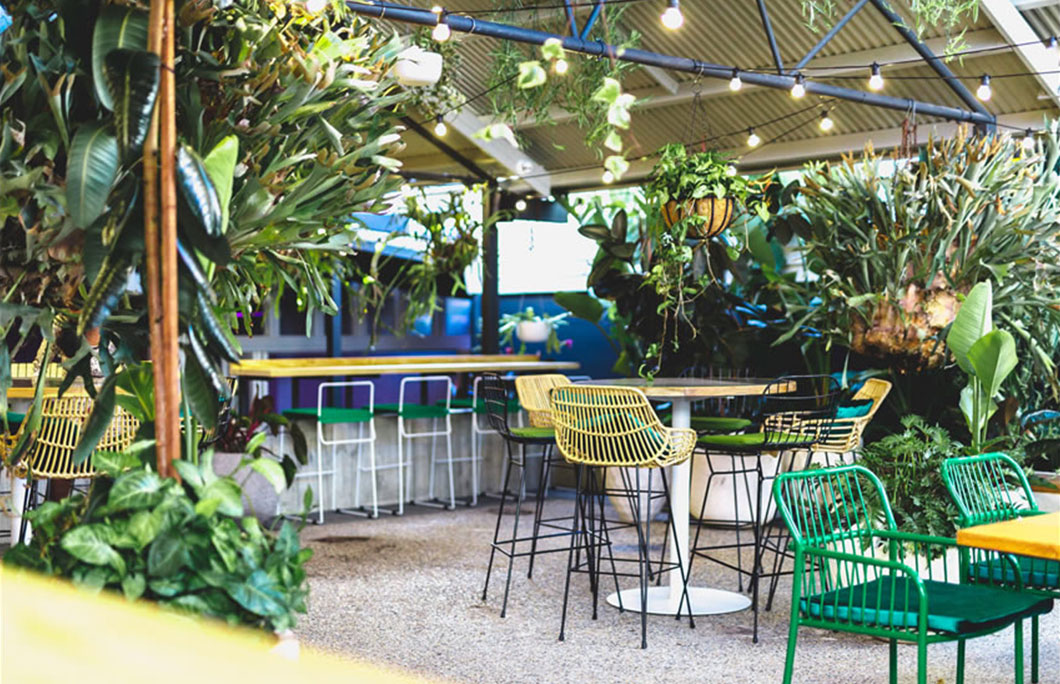 49th. Henry Summer – Northbridge
Henry Summer is an urban cocktail and wine garden located in the heart of Northbridge. It's a solid place to gather, eat, drink, and bask in the sunshine, but most importantly (for us, anyway), it's a slick spot for cocktails.
---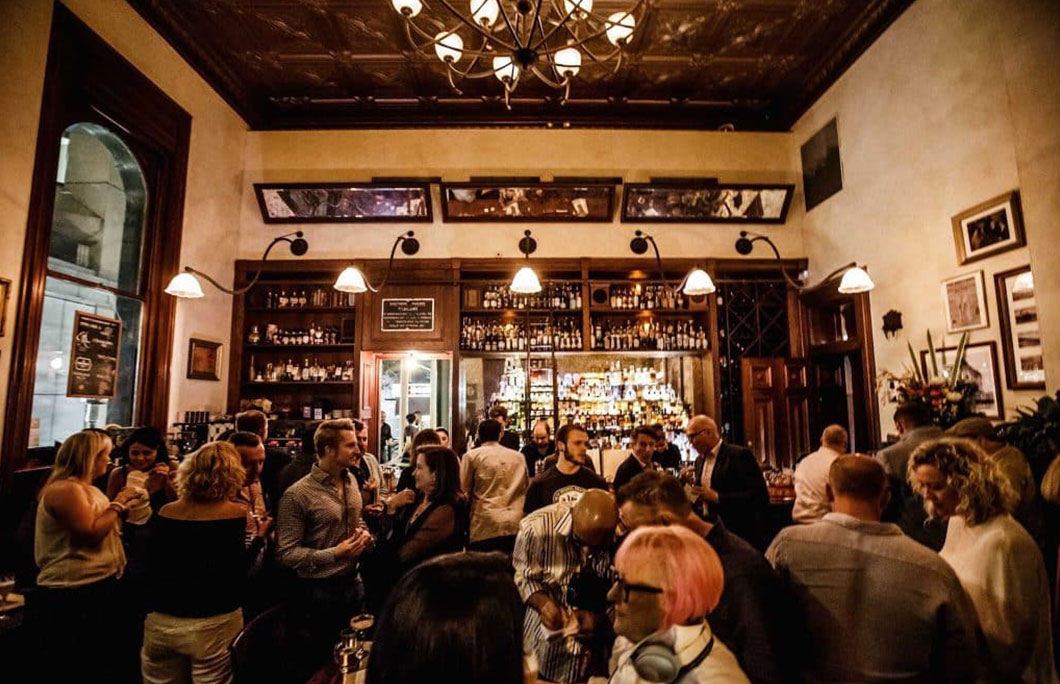 48th. The Gresham – Brisbane
The Gresham is a unique bar, creating a great cocktail menu with a nod to the heritage aspect of the bar's building itself. While the bar's Victorian fireplaces and deep wood might draw you in, the superb cocktails will convince you to stay.
---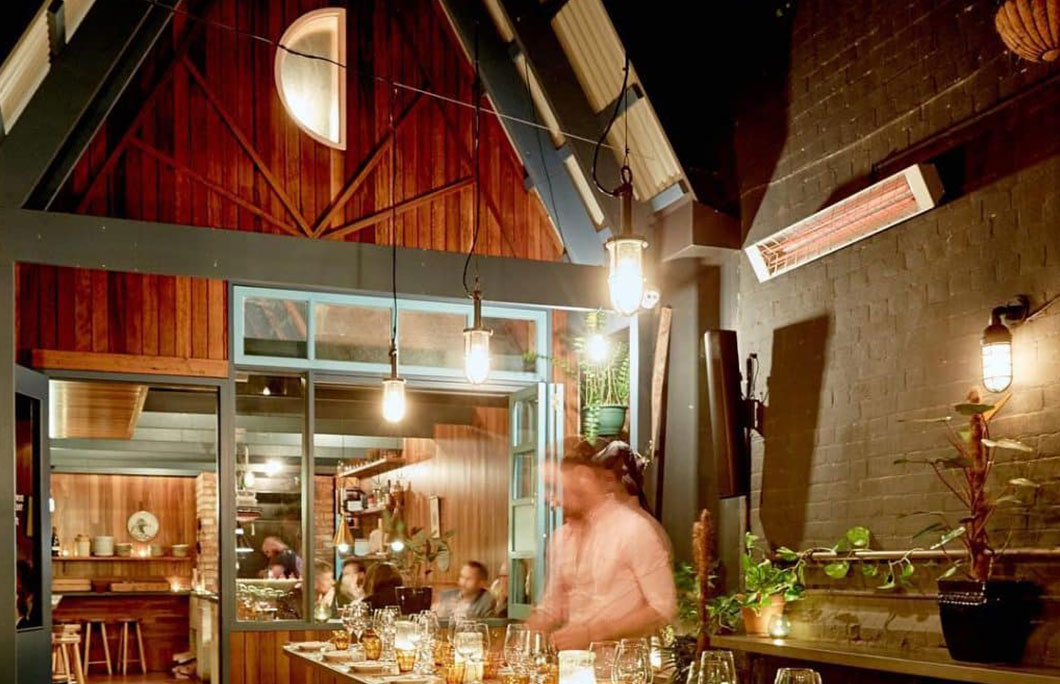 47th. Pink Moon Saloon – Adelaide
Pink Moon Saloon is a cosy bar retreat in inner-city Leigh St that specialises in seasonal cocktails and tight but thoughtful spirit selection. The cabin bar serve wood oven treats that fill the venue with the comfort of a smokey camp-fire, with cocktails ranging from the kooky to the classics.
---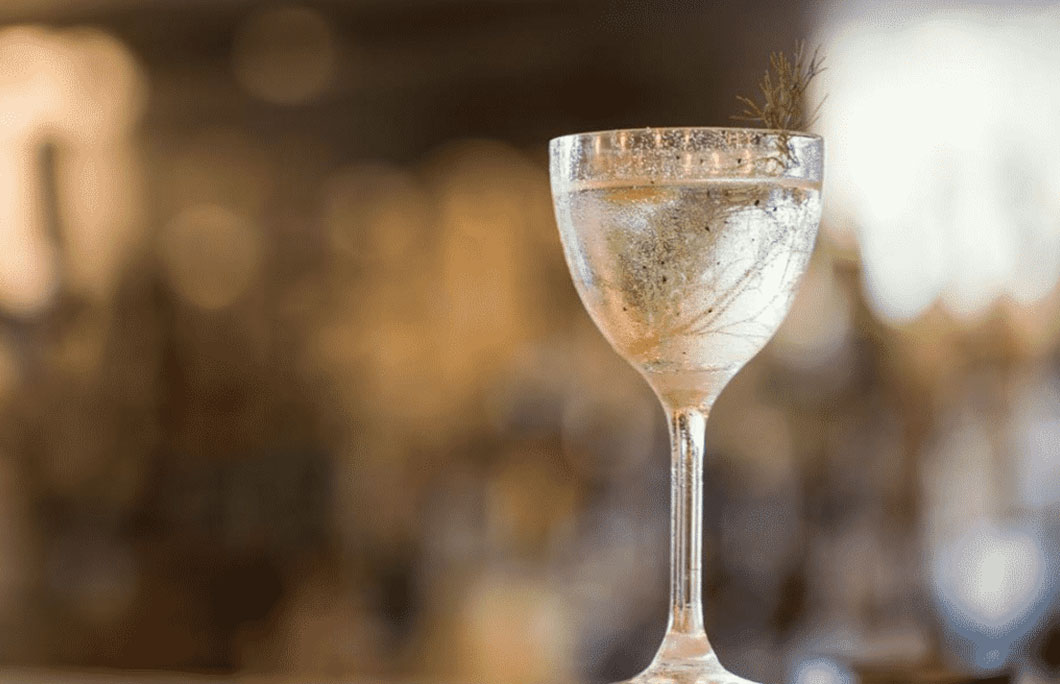 46th. Rosenbaum & Fuller – Sydney
Opened recently by Bartender of the Year and Sydney bar master, Lee Potter Cavanagh. Their Saltwater Martini will be among the best drinks you've ever tried: it's the perfect mix of Dasher + Fisher ocean gin, dry vermouth, pickled fennel and wakame salt.
Local ingredients mean it's like Bondi Beach in a glass.
---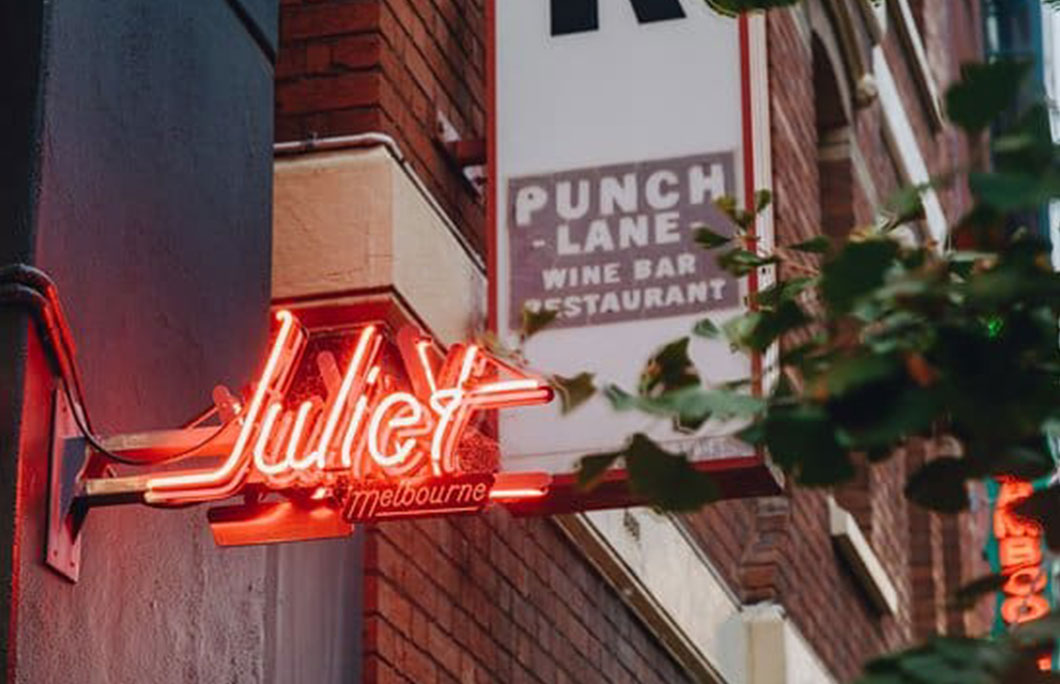 45th. Juliet – Melbourne
Below Punch Lane, in the basement, sits its sibling, Juliet, an effortlessly cool cocktail bar with good vibes only.
Juliet Melbourne's strong female name is a celebration of the amazing women who work in the industry, with the bar's spirit lists a nod to Australia's female producers and artisans.
---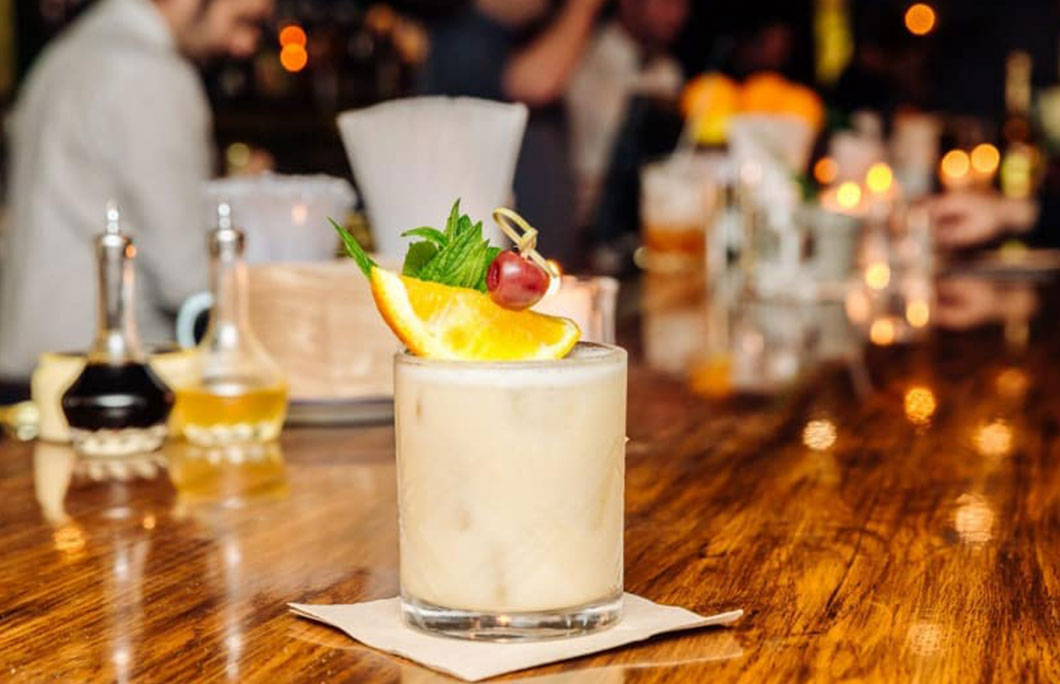 44th. Kittyhawk – Sydney
Kittyhawk is a French restaurant and cocktail bar with exceptional cocktails that is designed around the Liberation of Paris in 1944. The funky military-inspired bar is in the heart of CBD and even does special $6 Liberation Drinks, so you have no excuse for not stopping by.
---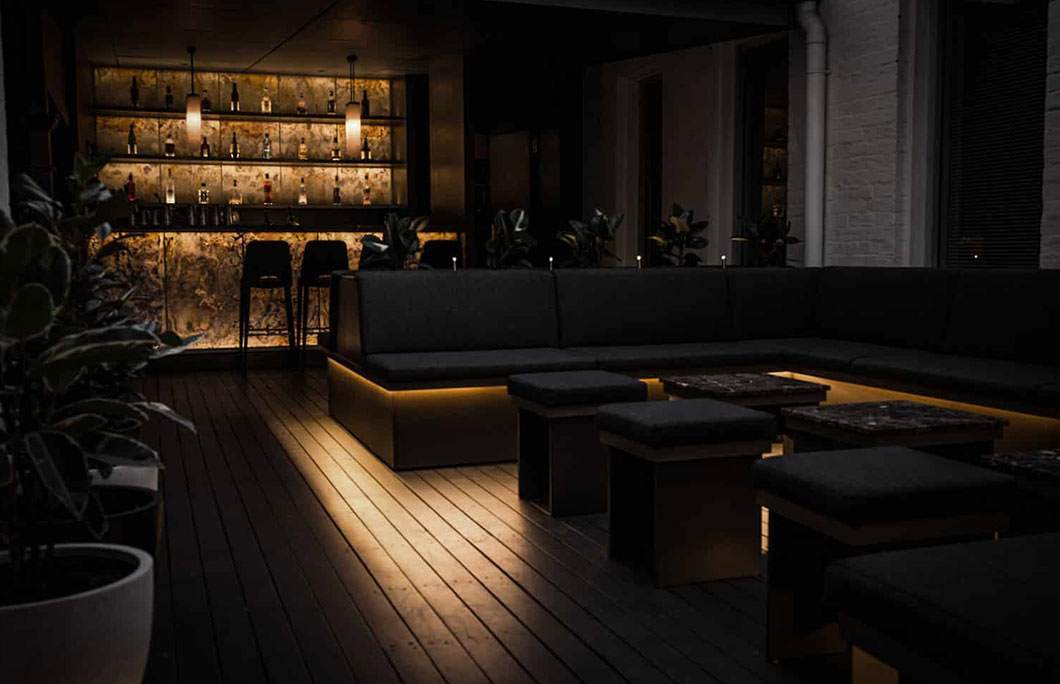 43rd. The Cloakroom Bar – Brisbane
With a range of fine spirits, liqueurs, house made tinctures, champagnes and fresh produce, The Cloakroom Bar merges traditional cocktail making with a modern burst of energy. It's hidden from sight one floor above the street but is well worth seeking out for something special.
---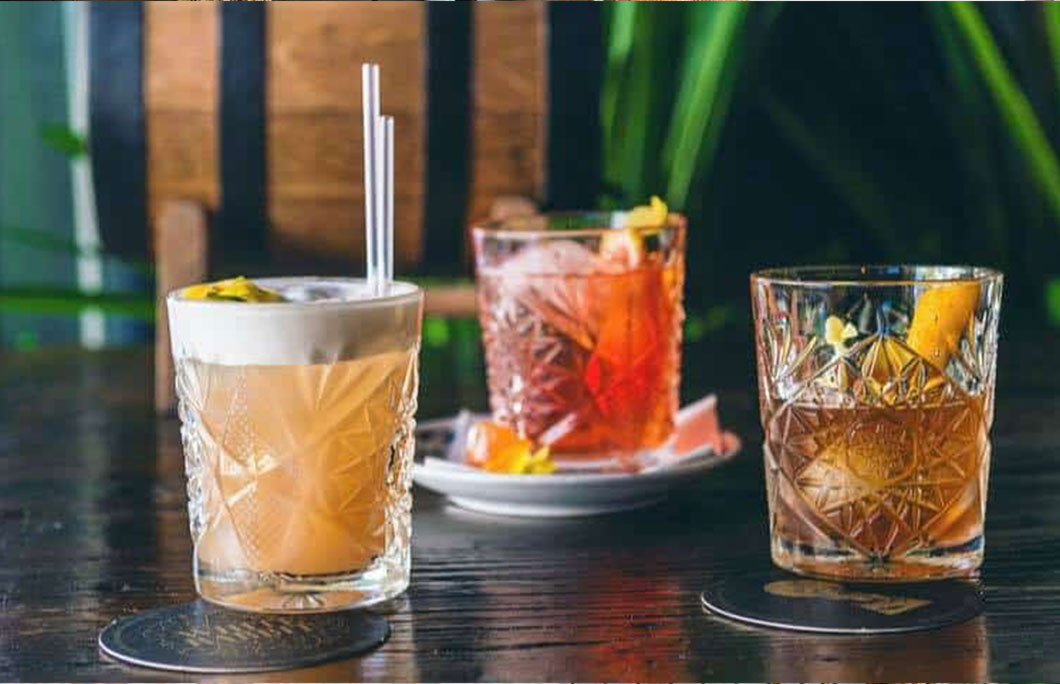 42nd. White Rabbit Cocktail Room – Canberra
White Rabbit Cocktail Room has whimsical cocktails that taste just as good as they look The bar is inspired by Alice in Wonderland with curious cocktails designed by "the maddest of hatters."
It doesn't take itself too seriously, and neither should you while you're here. This is a bar that's made for having fun.
---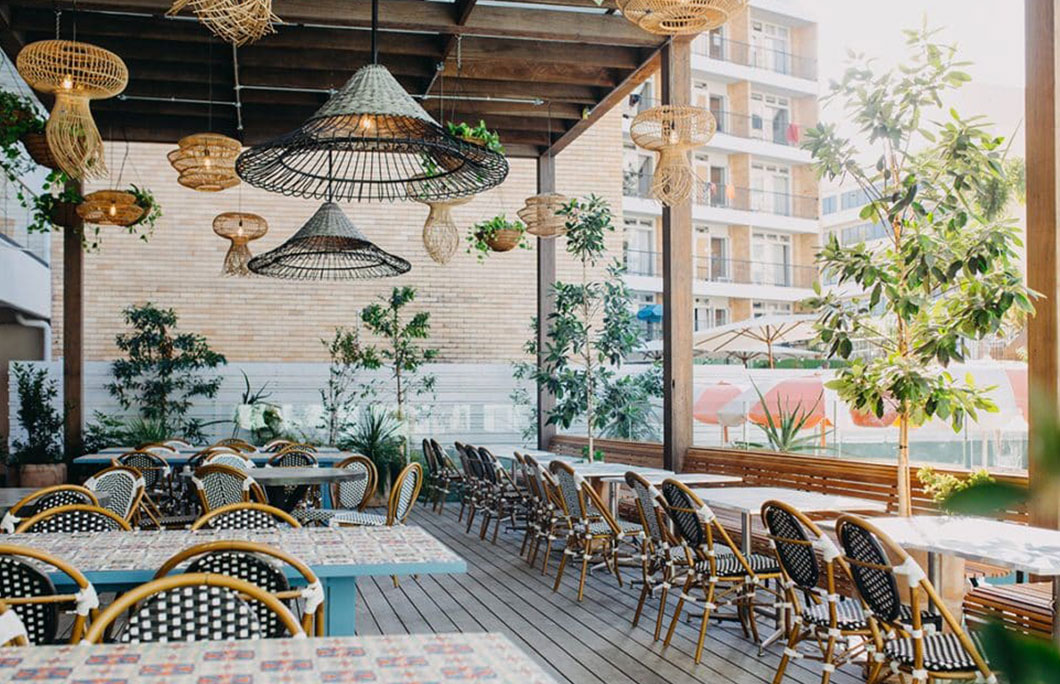 41st. The Island Rooftop – Surfers Paradise
The Island Rooftop is the Gold Coast's largest open air rooftop bar, in the heart of Surfers Paradise with views overlooking the CBD and the famous Main Beach coastline. As if that wasn't reason enough to visit, their cocktails are fresh and creative, with names like Mac Daddy, Mango Unchained and Ginger Ninja.
---
40th. Above Board – Collingwood
Above Board is not your typical cocktail bar – with just 12 seats around a timber island in the middle of the bar and one bartender, this is a unique experience. Enter via an unmarked door at the back of Beermash, a craft beer bar in Collingwood, or out the back by Chopper Lane, and watch bartender Hayden Lambert work his mixologist magic.
---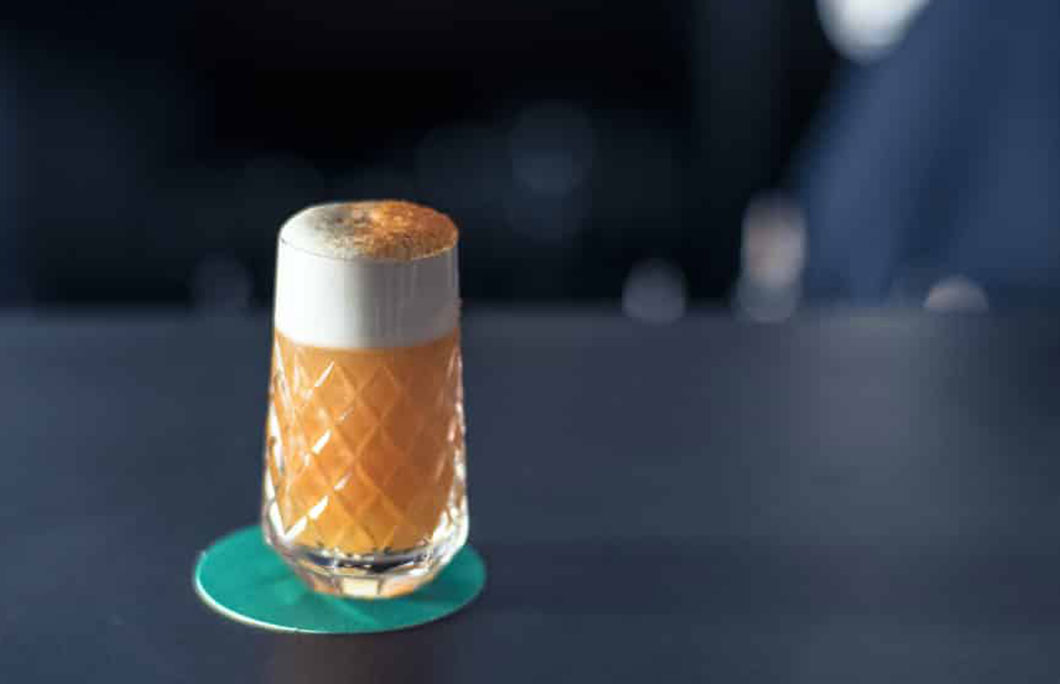 39th. PS40 – Sydney
This vibrant bar is the home of a range of hand crafted sodas: PS PS Sodas are hand made and bottled from this very bar. Basically, PS40 is a cocktail bar that doubles as a creative space and test ground for new and seasonal soda flavours which are served on tap and spiked with premium spirits at the bar.
---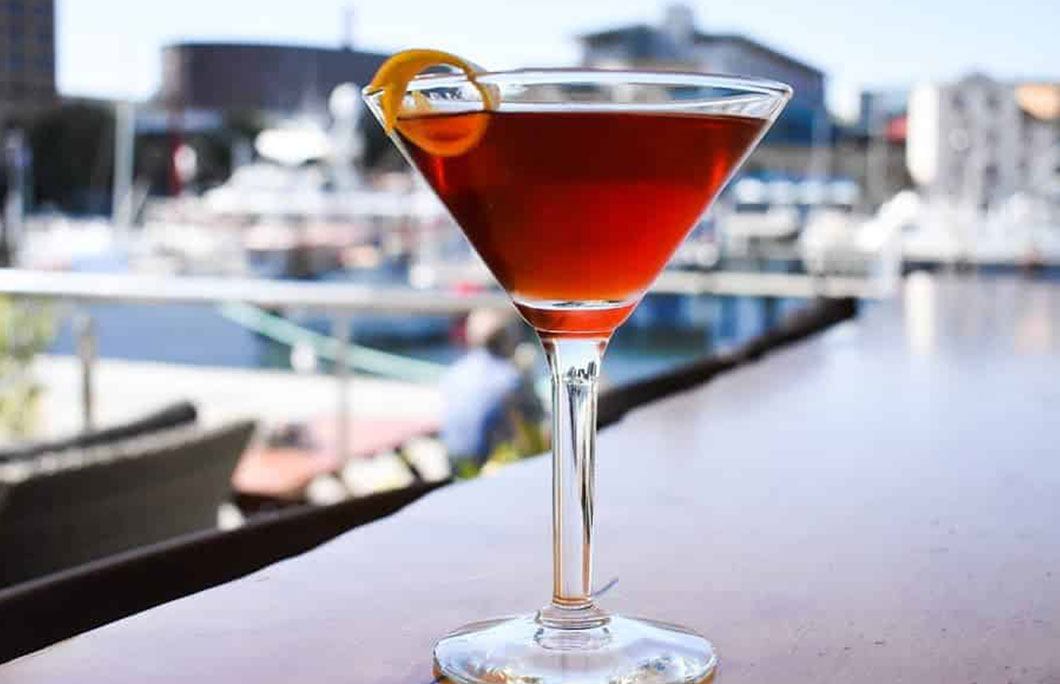 38th. Pearl and Co. – Tasmania
Located on the Hobart waterfront at Victoria Dock, Pearl + Co is a waterfront oyster bar that also excels with its tempting selection of cocktails. Their classic jugs of Pimms are ideal for al fresco drinks, while original cocktail creations such as the Beerhive show off the bartending skill.
---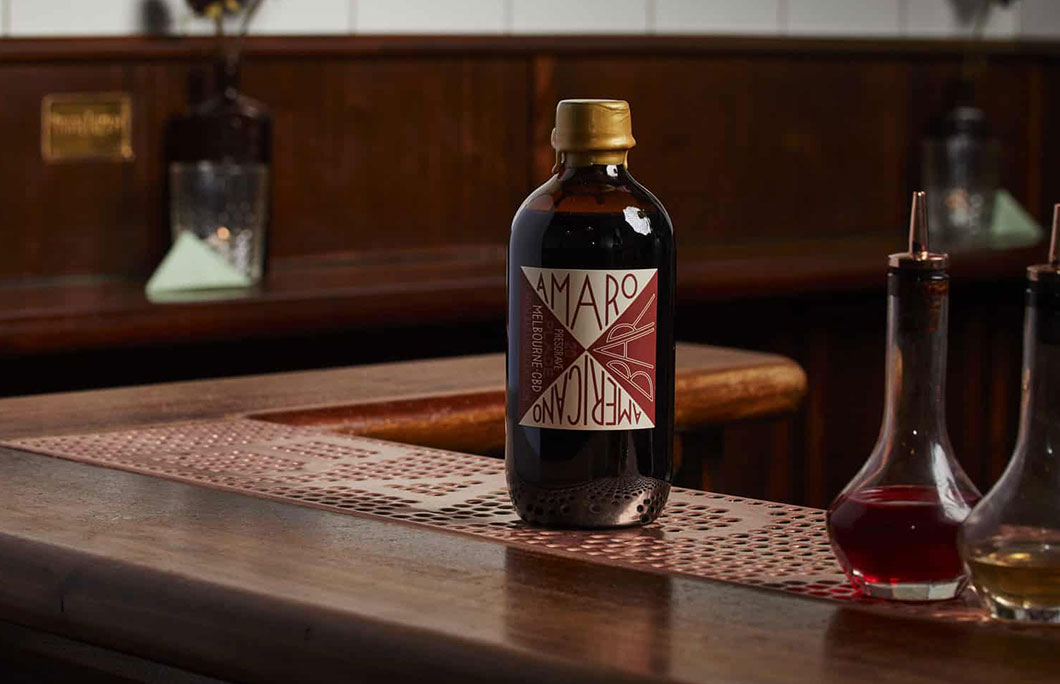 37th. Bar Americano – Melbourne
One of Australia's best classic cocktail bars, Bar Americano pays homage to the golden age of drinking, the time of the "American Bar". They unashamedly (almost) only prepare classic cocktails, and the section changes each week to reflect seasonality and whim.
It's standing room only, and has a no photos policy, so less 'gramming and more savouring each sip.
---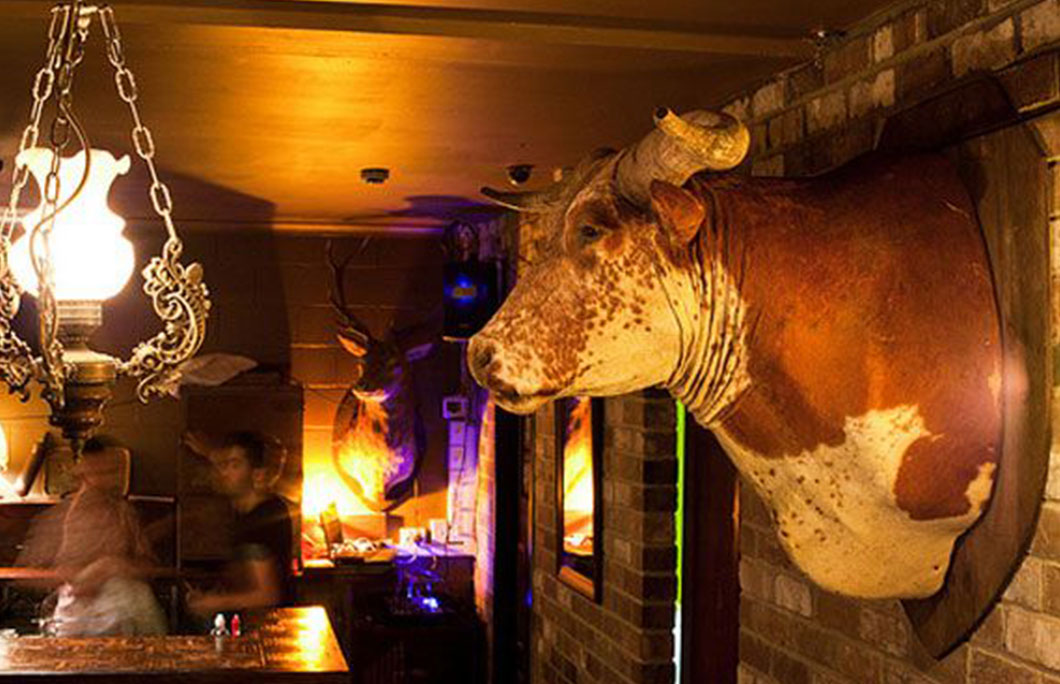 36th. Shady Pines Saloon – Darlinghurst
Head to Darlinghurst's Shady Pines Saloon and allow this little bar to take you to the wild, wild west for a night. The trick at Shady Pines is finding it – the entrance is an alley door with no signage – but once you're in, it's like stepping into a Southern charm-cocktail haven.
---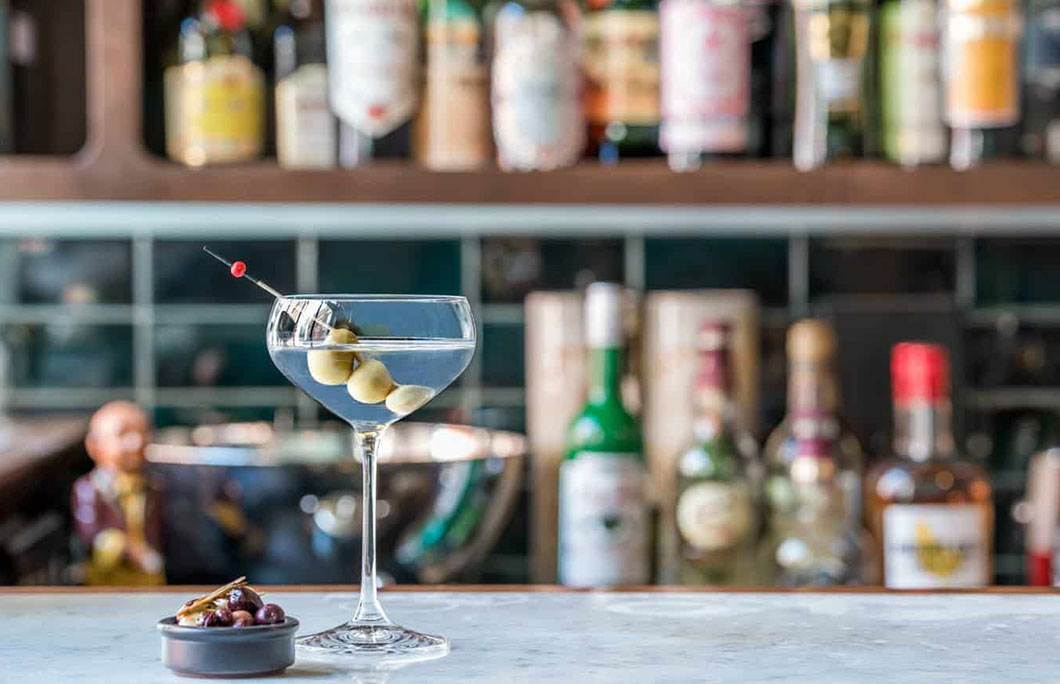 35th. Proof- Adelaide
Easily one of the city's coolest bars, you'll find this hidden bar on Anster Street (the laneway behind press* food & wine). Proof's cocktail ethos sees drinks of innovation enjoyed alongside the classics and real passion is clear in everything they do here.
---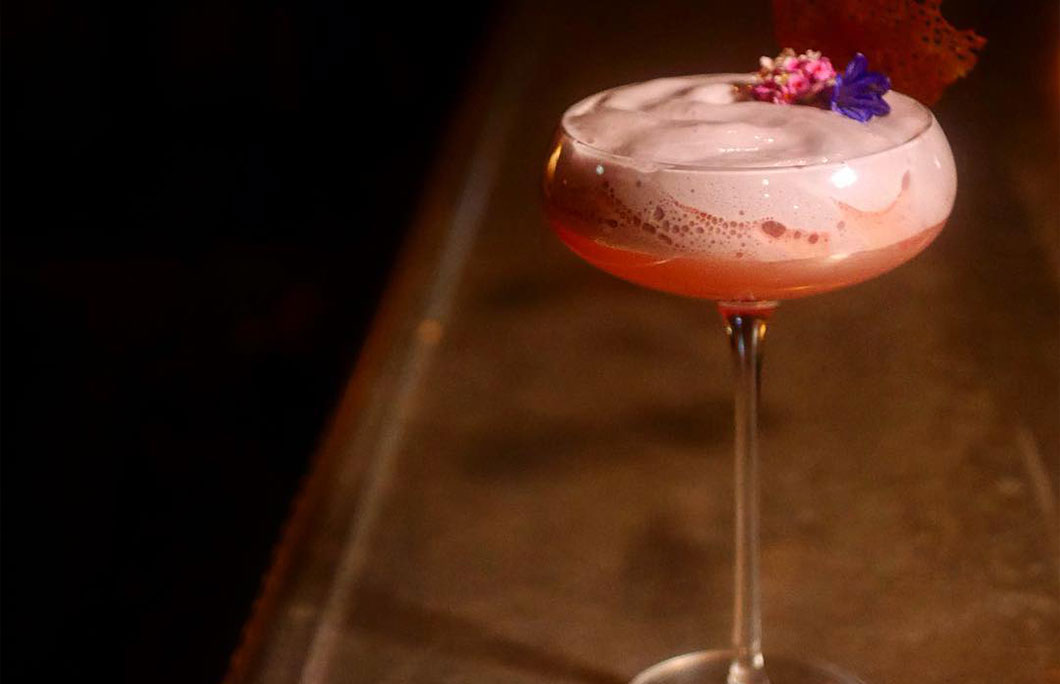 34th. Bobèche – Perth
This carnival style bar brings an old world spirit to the city with its mischievous and mysterious atmosphere, outstanding cocktails, tap beer and fine wine. Monthly cocktail specials, a seasonal menu and a perfected recipe for almost every classic, means that being spoilt for choice is an understatement.
---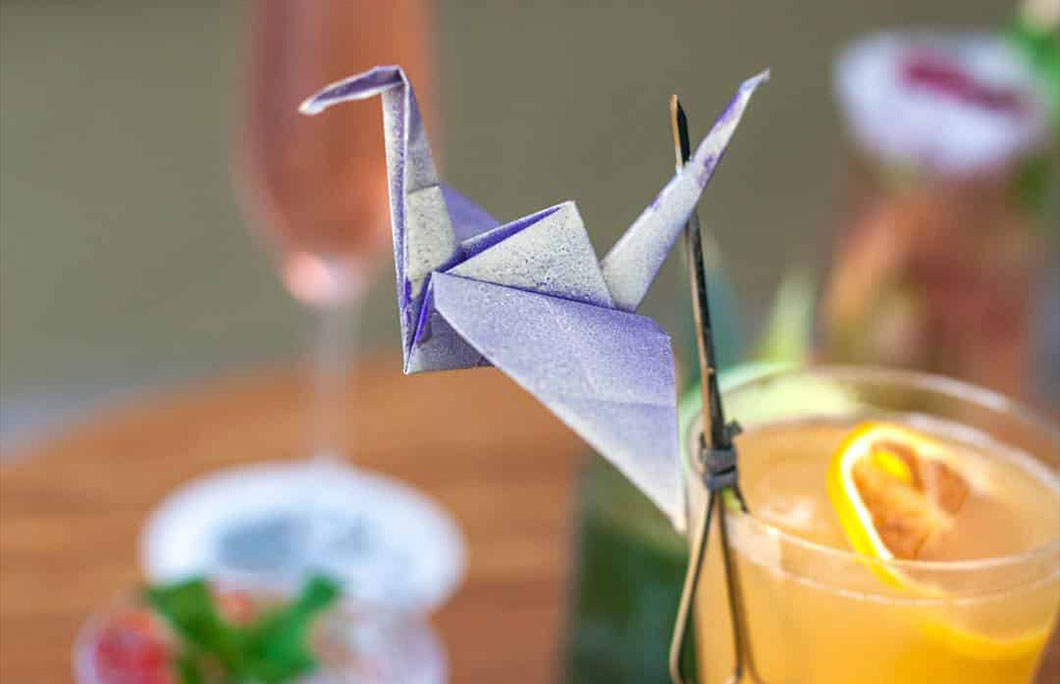 33rd. The Den – Tasmania
The Den is best known for its rich and delicately balanced cocktails, blending the best of Tasmanian, international and house made ingredients. The bartenders here are constantly pushing the boat out with their creations that taste as good as they look.
A top choice is the Passionfruit & Dark Berry Bellini, which has Passionfruit Liqueur, Tasmanian Sparkling Rose, Blackberry & Mint Syrup, Tasmanian Apple & Blackcurrant Juice.
---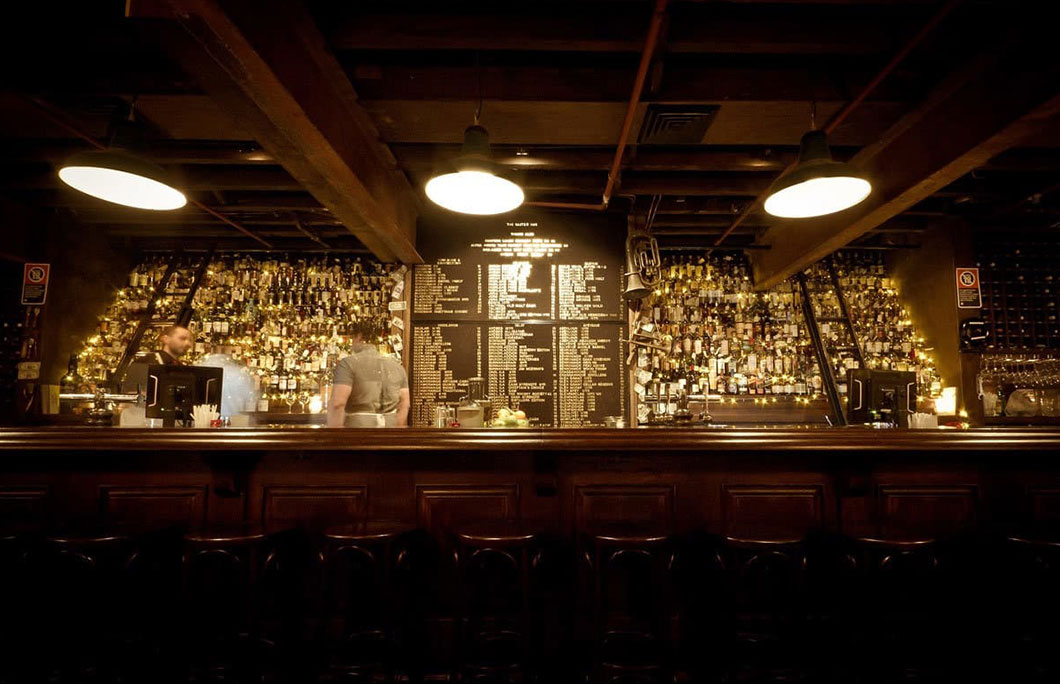 32nd. The Baxter – Sydney
The Baxter Inn, or 'Baxter' as it's known to the regulars, has featured in the World's 50 Best Bars pretty much every year since opening and is best know for their famous Old Fashioned on Tap. Premium spirits make up the cocktail list, which is totally bespoke This not-so secret basement-level bar should be on everyone's must-visit list.
---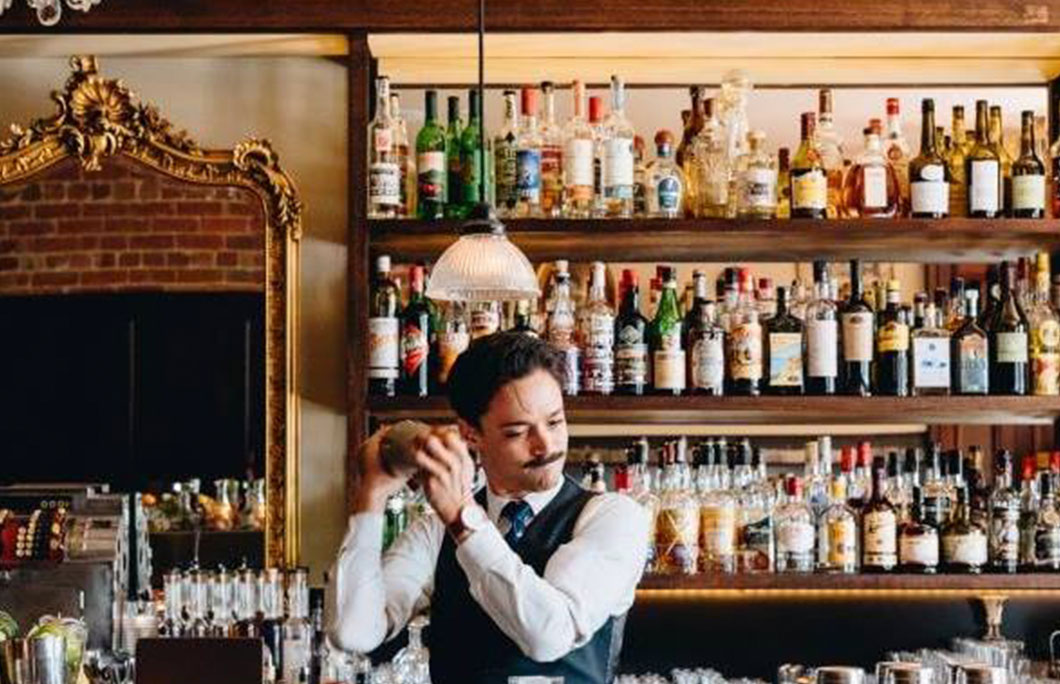 31st. The Everleigh – Fitzroy
For some seriously cool speakeasy charm, knowledgeable bartenders and impeccable cocktails, head to The Everleigh on Gertrude Street. The beautiful long marble bar is the centerpiece for the 'Golden Era' style cocktails. Drinks range from perfect fizzes and old fashioneds to sours and sazeracs.
---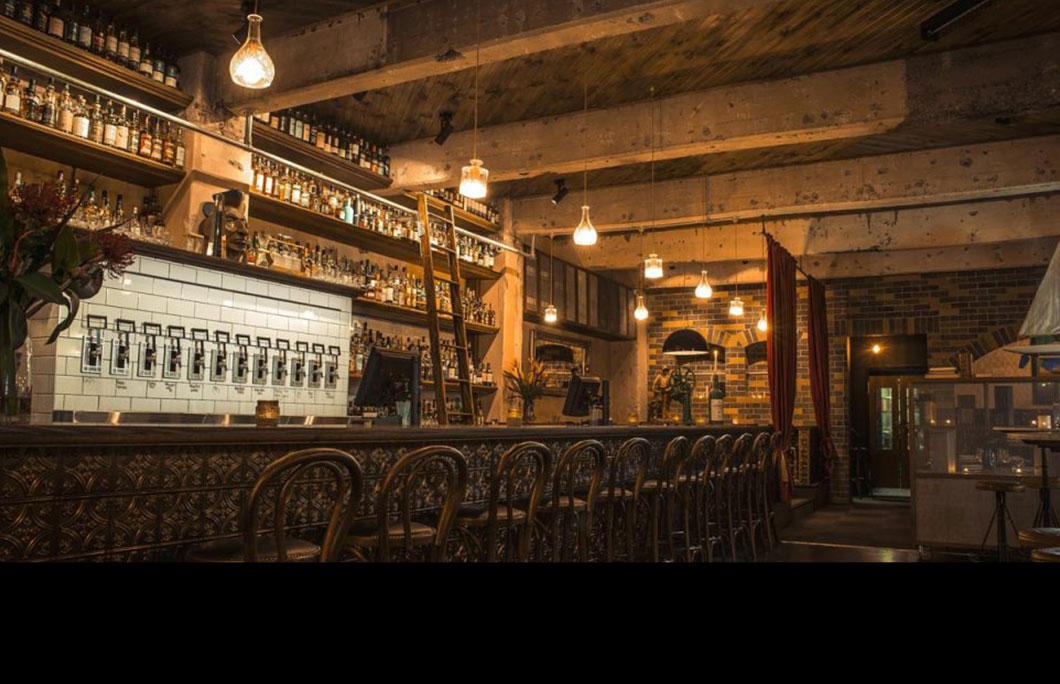 30th. Boilermaker House – Melbourne
Boilermaker House is a Blues-filled temple devoted to malt whisky, craft beer and delicious cocktails. They are masters at food and drink pairings and have an extensive and exciting menu. The only issue you'll have is figuring out how to leave, because this place really is special.
---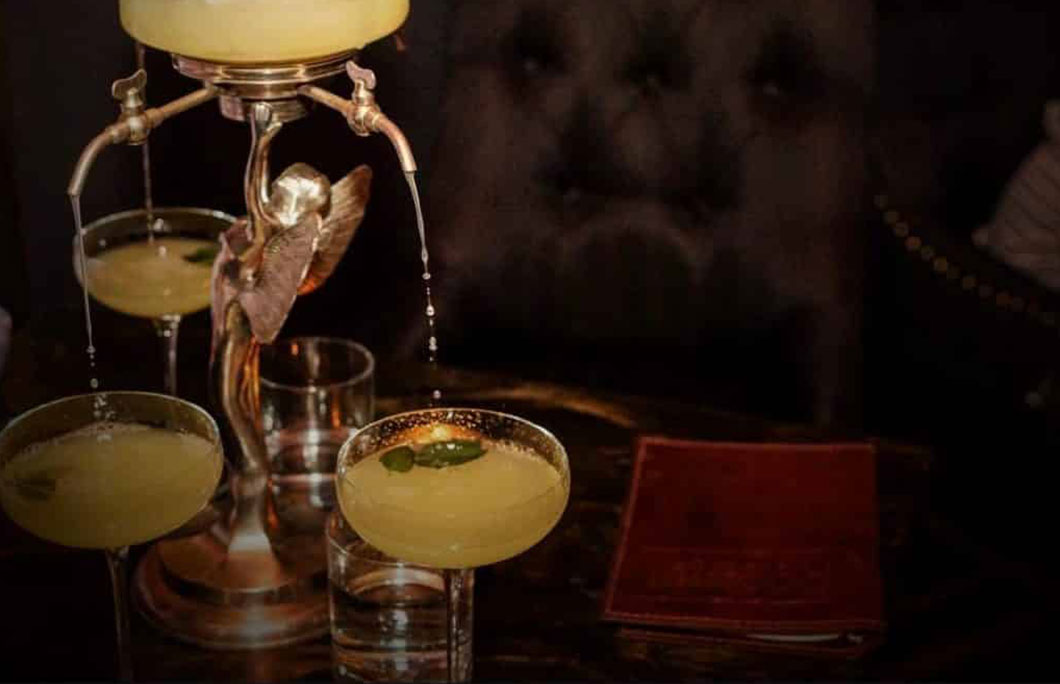 29th. Roosevelt Lounge – Broadbeach
An outrageously glamorous bar with theatrical cocktails, Roosevelt Lounge is a 1930s America-inspired bar and restaurant with more than a hint of Great Gatsby vibes. You enter through a velvet curtain into the lush bar that prides itself on its premium cocktails. Pricey, but a satisfying experience.
---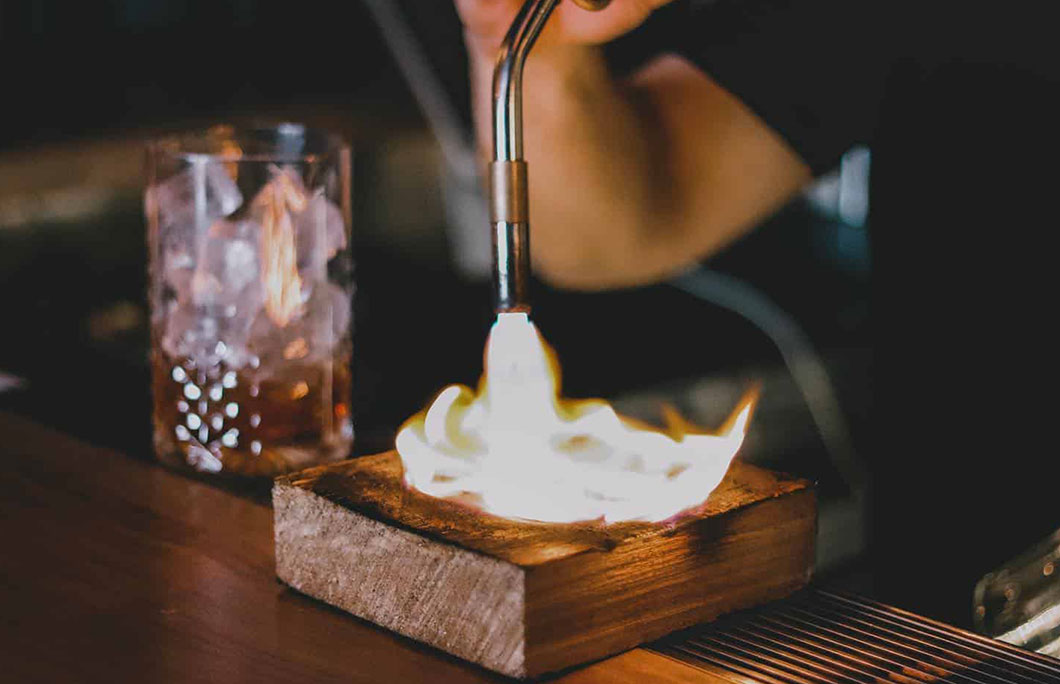 28th. Three Wolves – Cairns
Hidden down a red brick laneway in the heart of the Cairns CBD, this cosy-yet-mighty cocktail bar and restaurant has a great speciality whiskey, spirit, cocktail, wine and beer selection. It's always full of locals who can't resist the delicious cocktails, but if you can nab a seat be sure to order one of the Wolfpack Classic cocktails.
---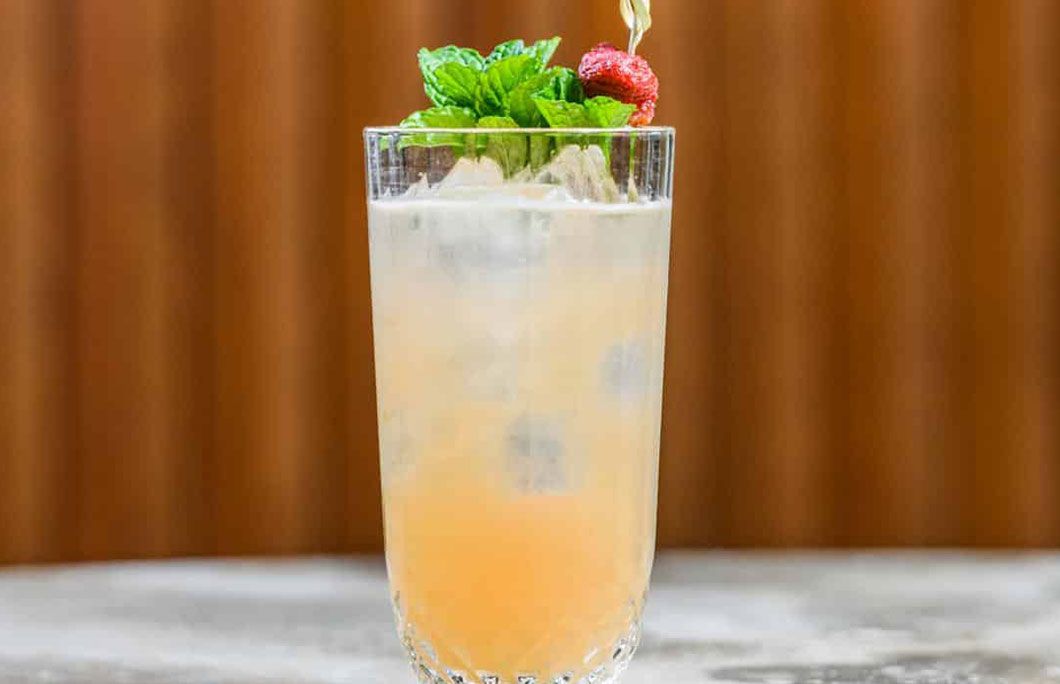 27th. Tiny's – Perth
Don't be fooled by the name – Tiny's opens into a large indoor and courtyard bar area, restaurant, and specialty liquor emporium. The drink menu offers craft beer and small batch wines, but it's their seasonal cocktails that make this CBD bar standout. Simple combinations transform into tasty tipples.
---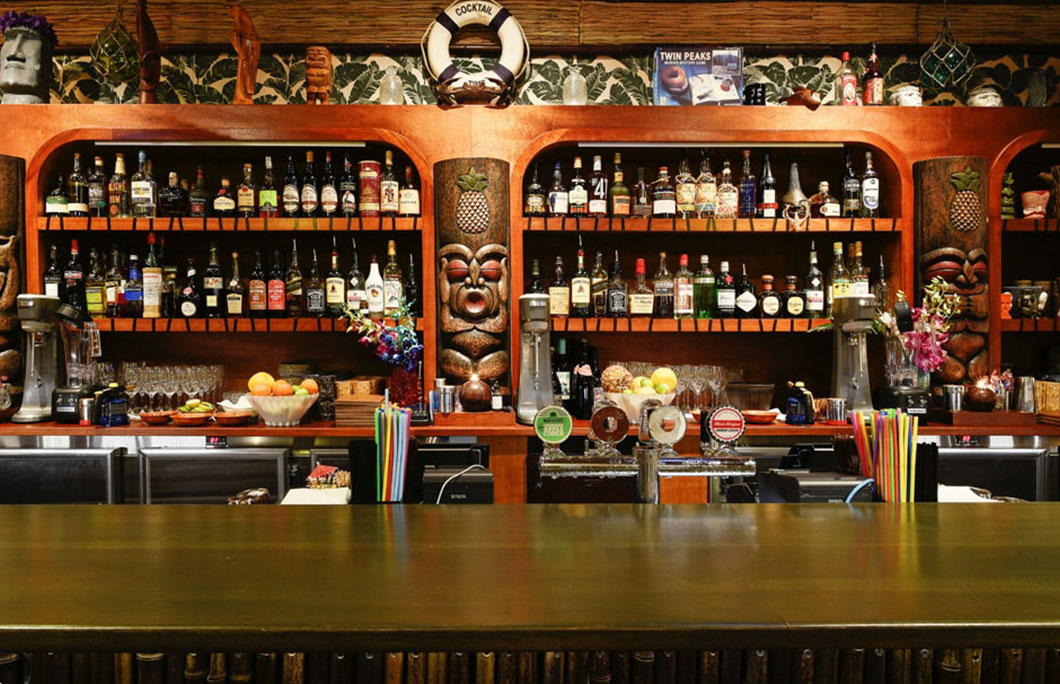 26th. Jacoby's – Enmore
Jacoby's Tiki Bar is a colourful oasis where you can step back into a 1930s Polynesian-style space to sip on simply amazing cocktails. Forget about those sickly sweet tiki drinks you're thinking of; these are fresh and exotic, with only the best tropical ingredients.
---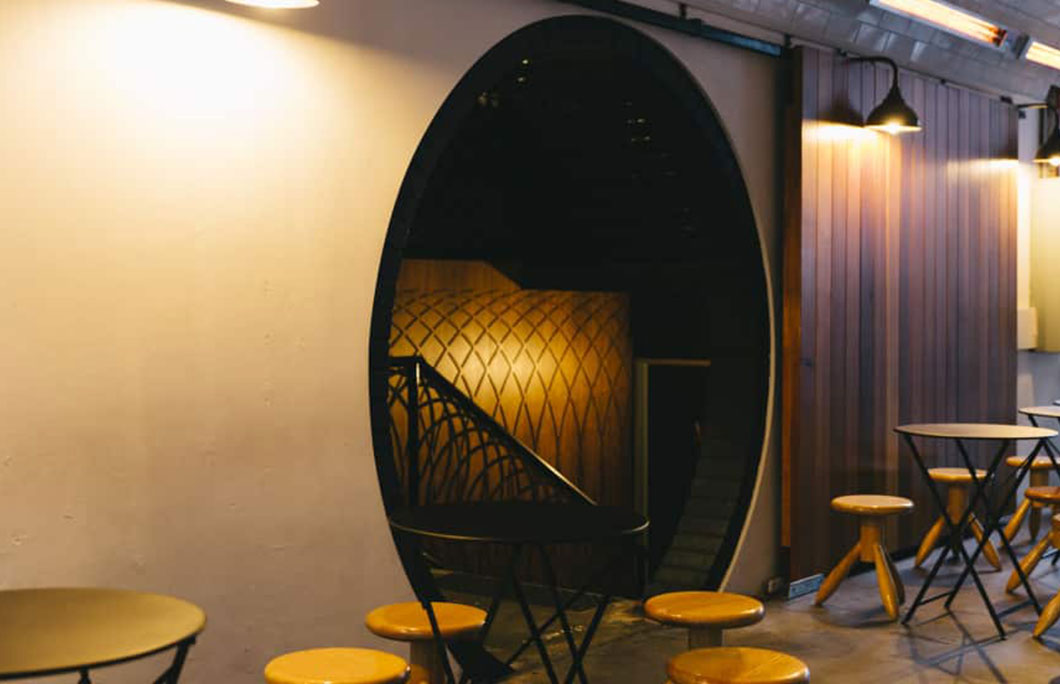 25th. Maybe Mae – Adelaide
Maybe May is a world-class speakeasy with a fun Adelaidean vibe – sophisticated but down-to-earth. It's not the easiest to find, but we'll give you a hint: it's behind the timber-clad wall, with no door handle.
---
24th. Hennessy Roof Top Bar – Adelaide
This sleek 5-star hotel bar on level 13 has stunning city views, ambient tunes and premium cocktails. A marble bar, chandeliers and swanky roof deck makes this a great date night spot. Dress to impress.
---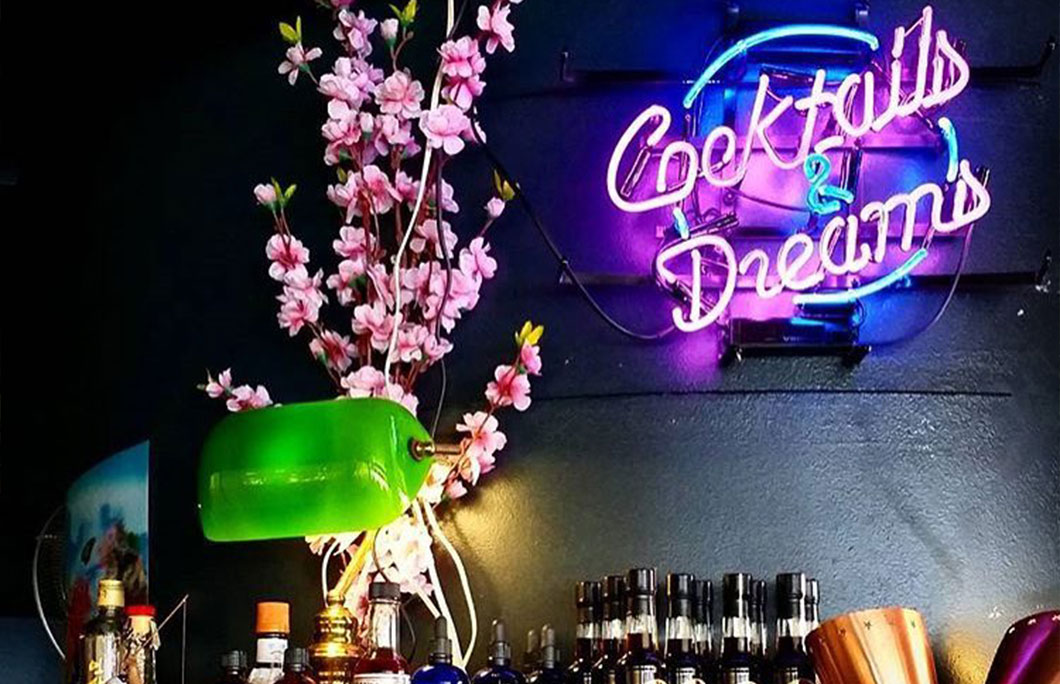 23rd. MoneyPenny – Newcastle
If you want a retro harbour-side garden party atmosphere, combined with cocktails that are pretty and taste delicious, look no further than MoneyPenny. Their fresh, fruit driven selection changes with a new menu written every week based on seasonal produce available.
---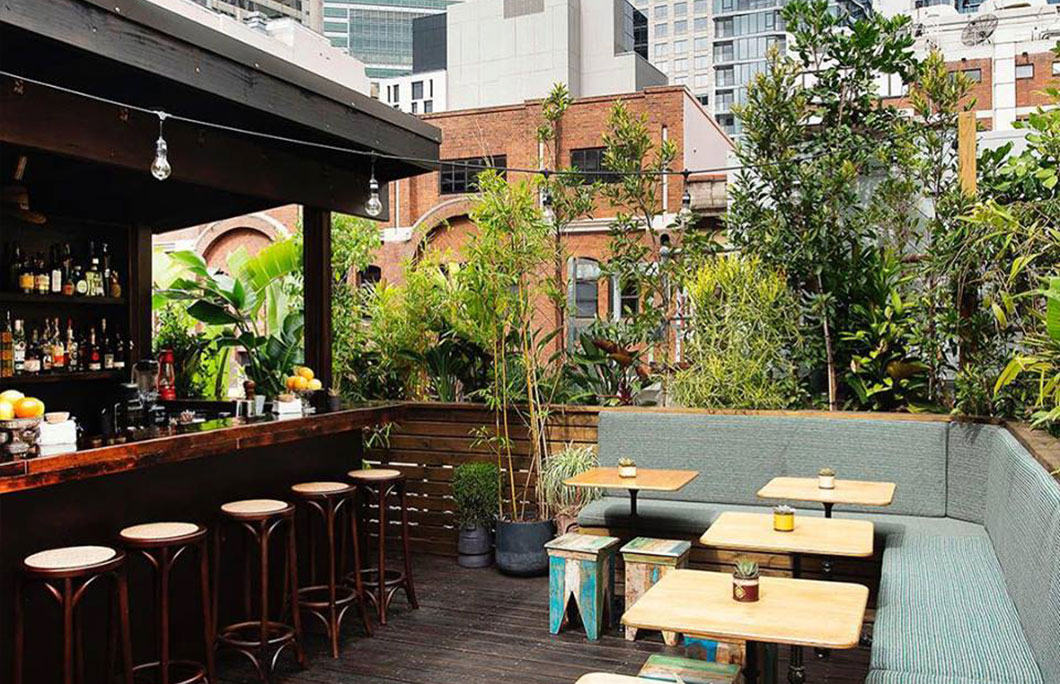 22nd. Old Mate's Place – Sydney
Looking for a rooftop bar to soak up that beaming Sydney sun? This library-vibes cocktail bar is your best shout. Climb 102 steps (or y'know, take the lift) for a view of the city skyline at this lush oasis with super tasty cocktails that will refresh you in no time. Well worth the effort.
---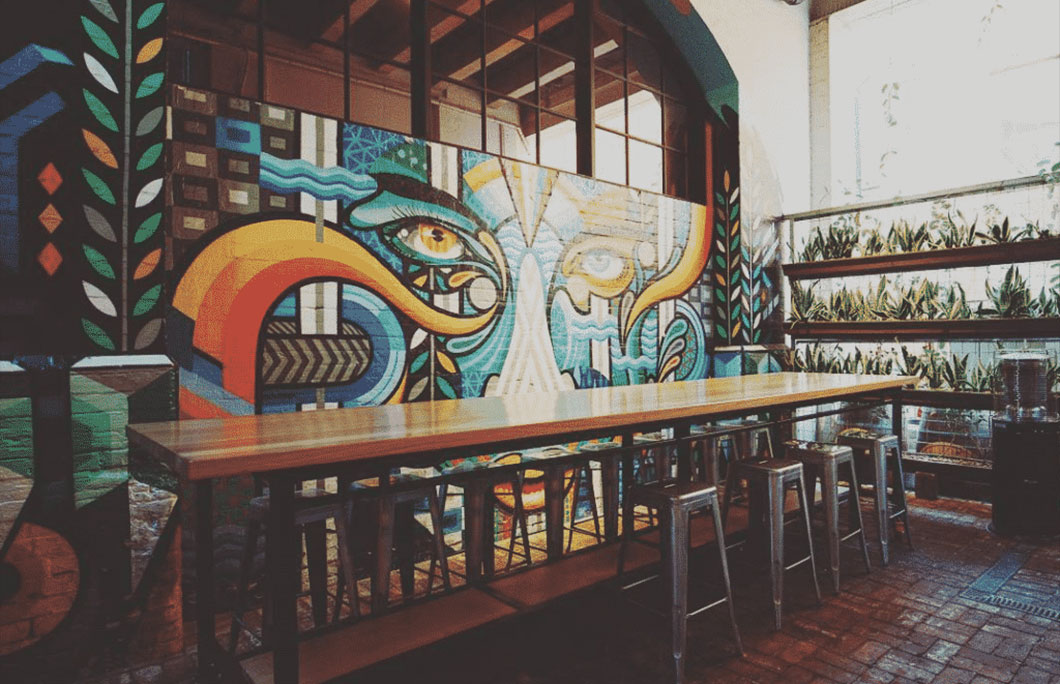 21st. Udaberri – Adelaide
Udaberri is a veteran of the city's bar scene and is still going strong. The small Spanish-inspired bar off Hindley Street excels in tapas, wine and sherries, as well as having stellar music and decor. Sip on seasonal cocktails that are regularly changing.
---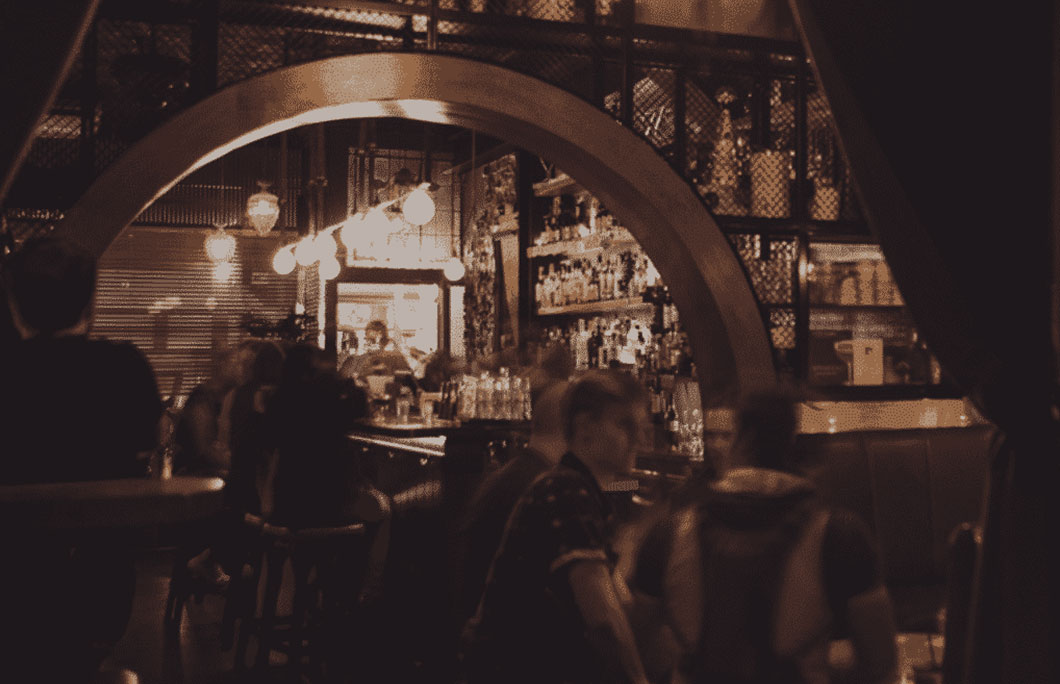 20th. Black Pearl – Fitzroy
Open until 3am every night, this neighbourhood bar has been at the forefront of customer service and cocktail innovation for quite a while, becoming an icon of the Australian bar scene. A wonderfully atmospheric room.
---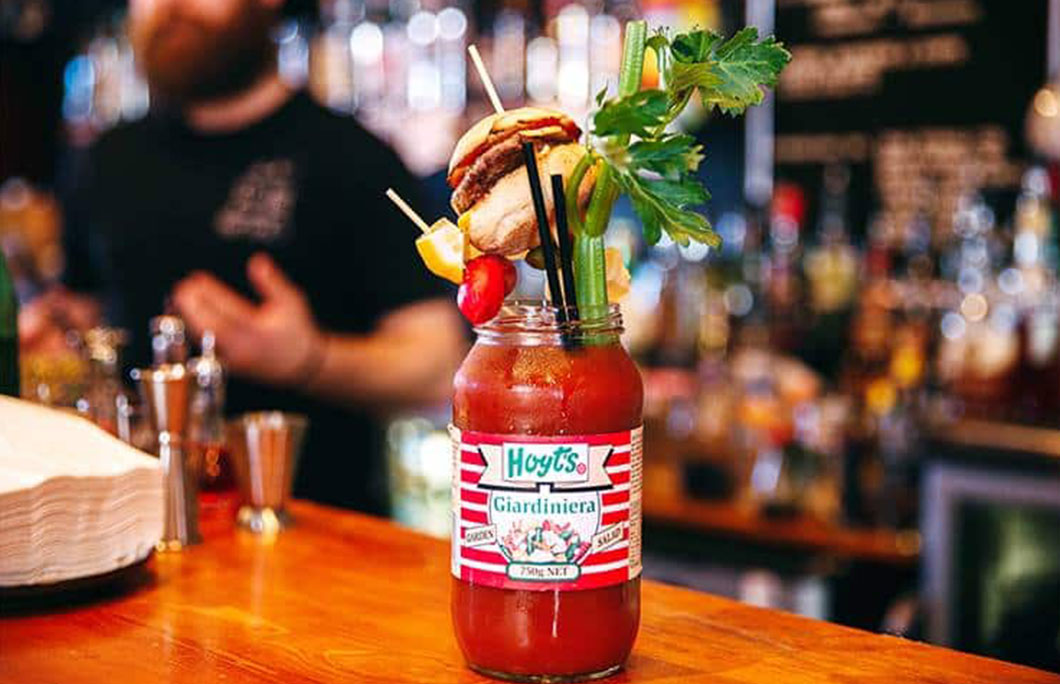 19th. Mechanics Institute – Perth
It's all about the rooftop vibes and having one of their awesome cocktails in your hand. One of the first bars in Perth you should think of heading to when the sun is shining. Their award-winning friendly team can whip up a classic cocktail or choose from the ever evolving daily cocktail board.
---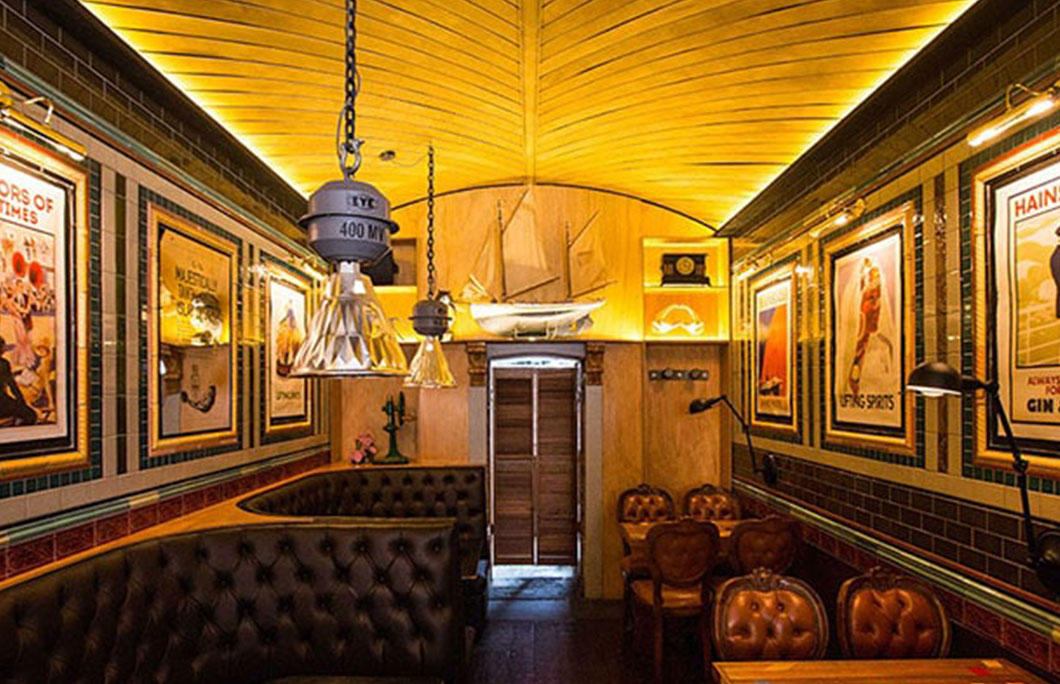 18th. Hains and Co. – Adelaide
This nautical themed dive bar specialises in gin and rum – there's more than 25 of each on the drinks list. In true pirate style you can even get cigars to match your drink, from Cuba, Nicaragua and the Dominican Republic. Enjoy them on the front deck with a Dark 'n' Stormy.
---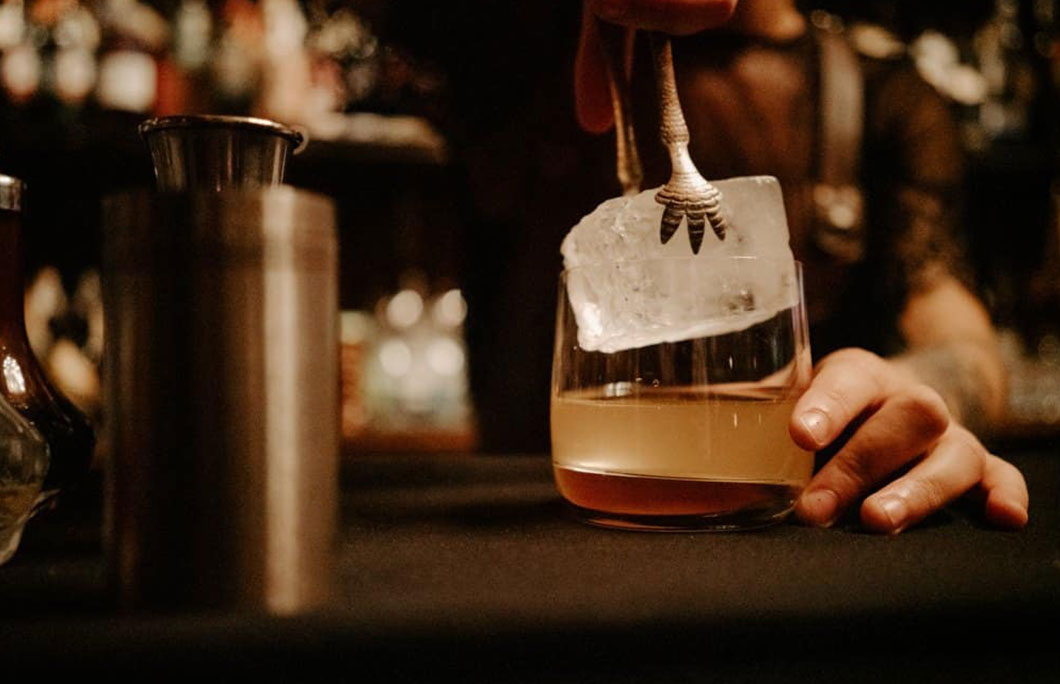 17th. Savile Row – Brisbane
Savile Row is a real Fortitude Valley treasure. This speakeasy-style vintage lounge bar is hiding in plain sight behind an orange door. The bar's 20 long cocktail menu showcases slightly left of field flavours and unique serves, and changes with the seasons.
Fancy something that's not on the menu? The skilled bartenders are also happy to create something unique to your tastes.
---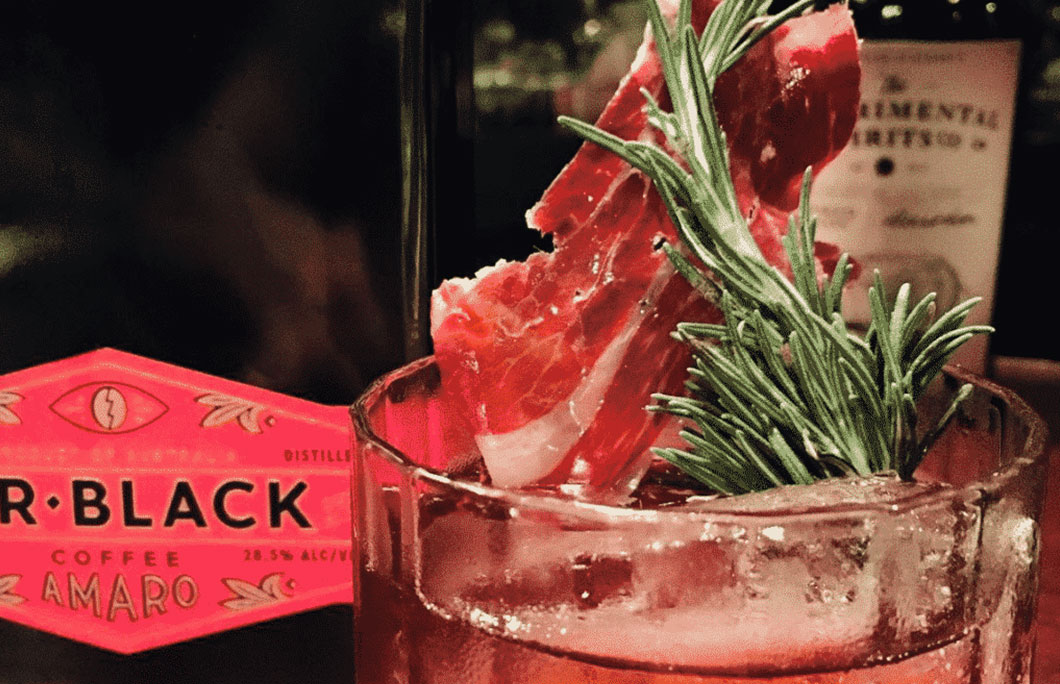 16th. Eau De Vie – Melbourne
With locations in both Sydney and Melbourne, this is a bar straight out of 1920's Prohibition America. The cocktails are as good you'd find in some of the world's best bars, with a big focus on drinks for whisky lovers.
---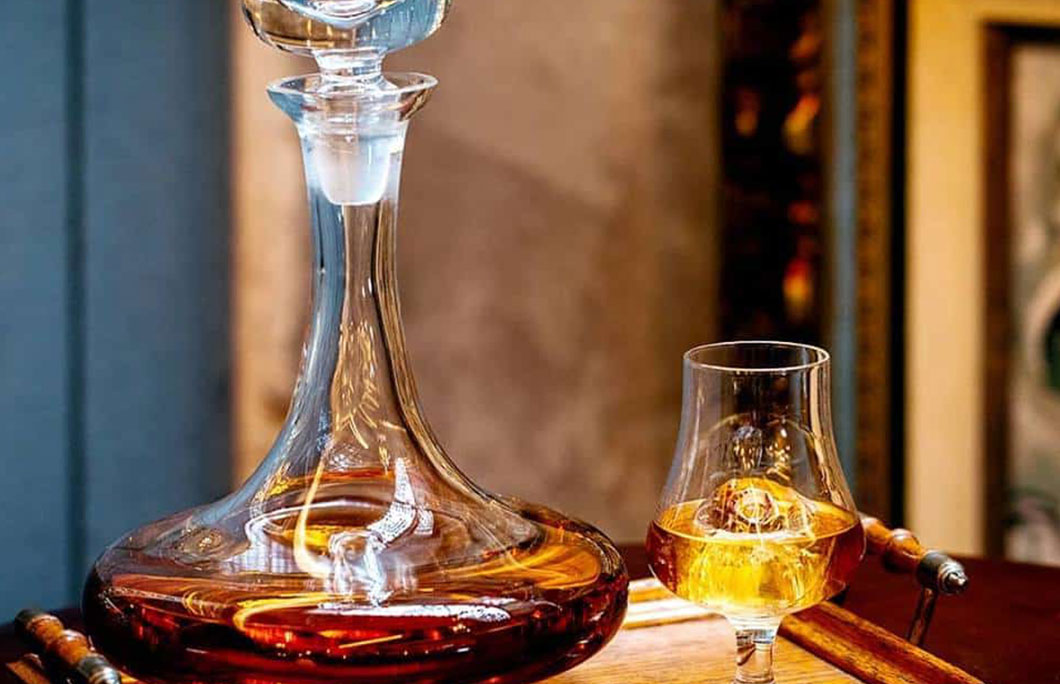 15th. Employees Only – Sydney
One of the world's most famous bars came to Sydney with a bang. Now, this New York-style cocktail bar and restaurant in the heart of Sydney's CBD is a thriving spot for artisan cocktails. Indulge in top-of-the-range spirits and late night eats.
---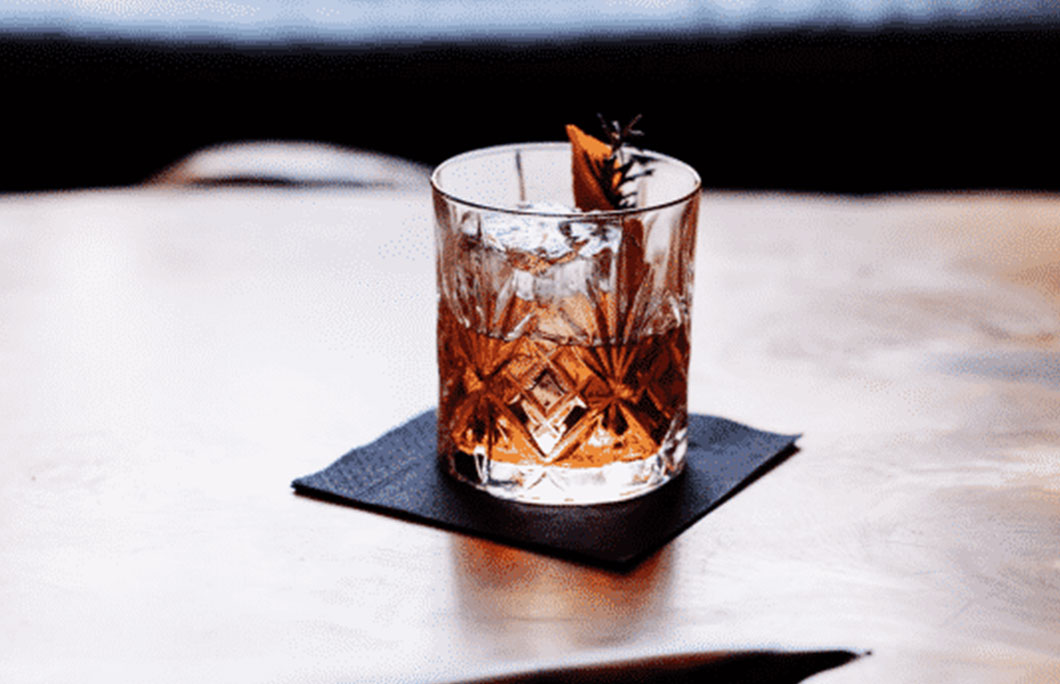 14th. IXL Long Bar – Tasmania
This stunning hotel bar is home to some of Hobart's best bartenders, and the expertise is clear in every cocktail. Live jazz and inventive twists on classic drinks add to the charm. Working closely with industry, regular tastings, producer nights and masterclasses are common.
---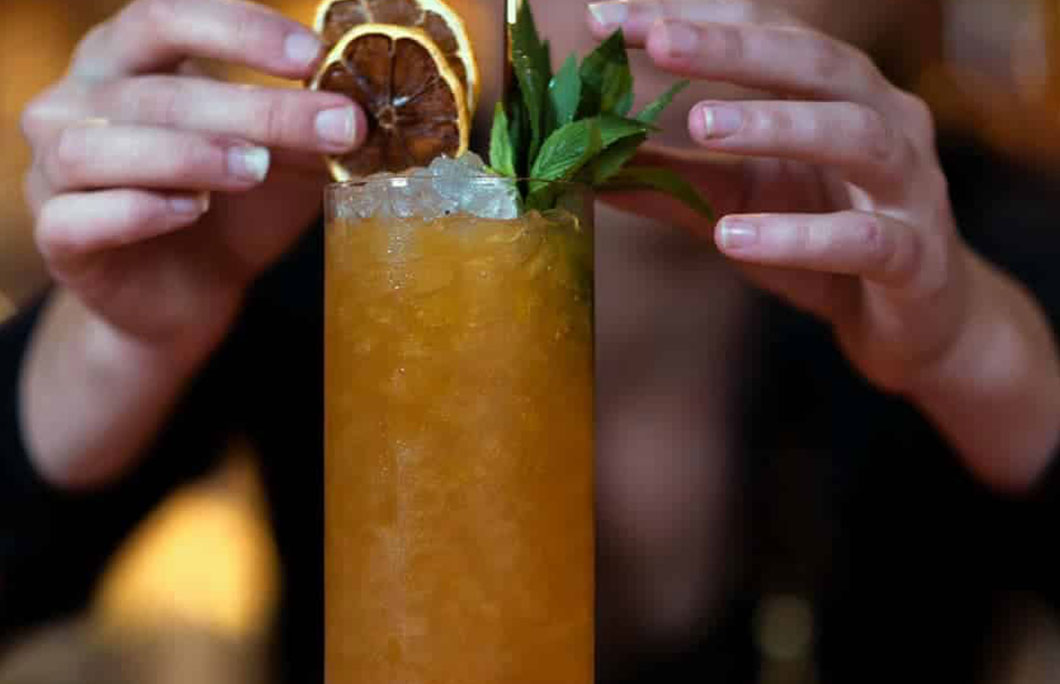 13th. Molly – Canberra
When it comes to Molly, a cute little speakeasy in the heart of Canberra, it's all about who you know. Hidden behind an unassuming door lies a cosy night spot that will take you back in time with expertly mixed drinks, live jazz and a cool, nostalgic vibe.
It's tricky to find, but using GPS coordinates 35°16'44.5″S+149°07'42.0″E, you'll soon find yourself sipping on the perfect cocktail.
---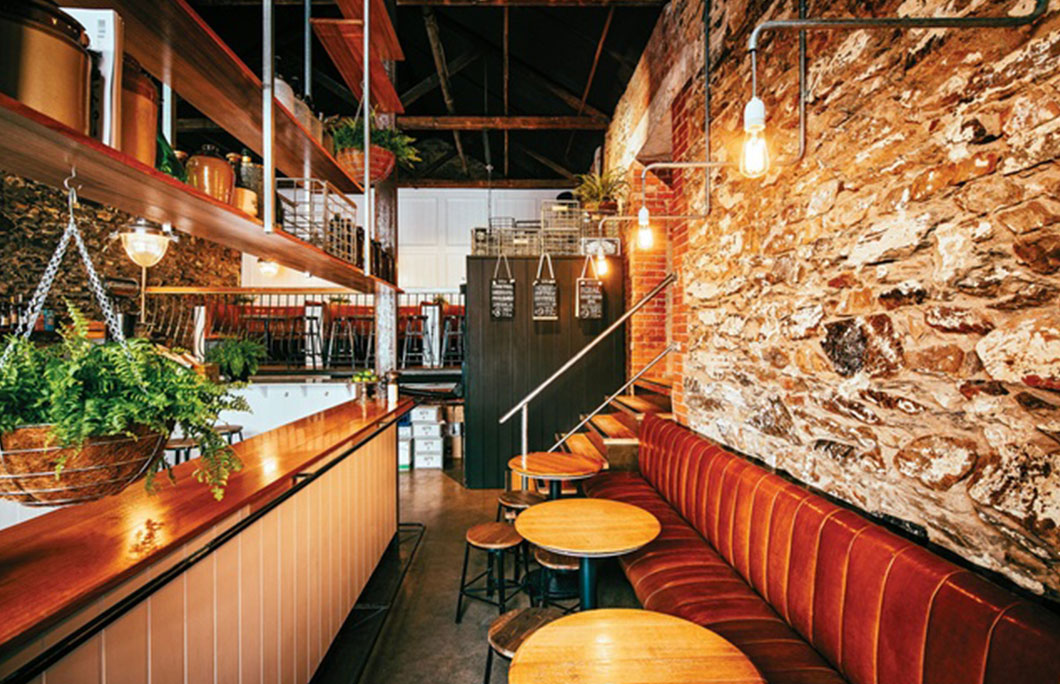 12th. Clever Little Tailor – Adelaide
Named after the German fairy tale, this unique space is more like a fairy tale for grown ups, with classy interiors and top notch whiskies and cocktails. Otherwise known as CLT by the locals who love it, you can also sip on a glass or two of wine from a regularly changing list.
---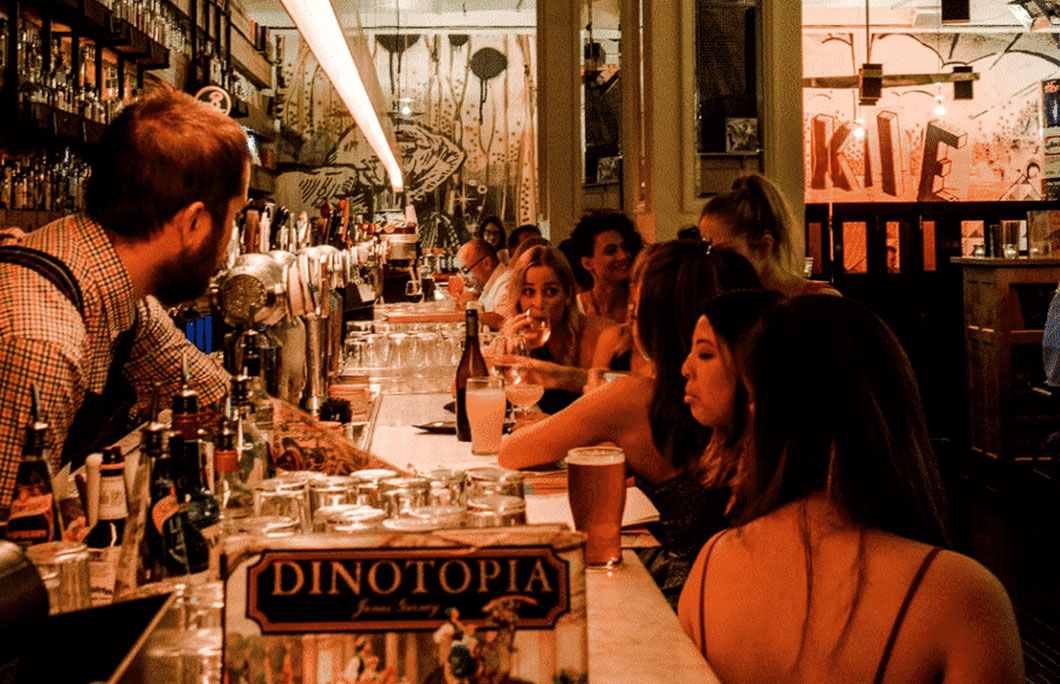 11th. Cookie – Melbourne
Cookie has the unusual blend of being a beer hall, Thai restaurant, cocktail bar and a disco that goes late into the night. Only at Cookie could they pull off such an unusual combination and do it with such panache.
---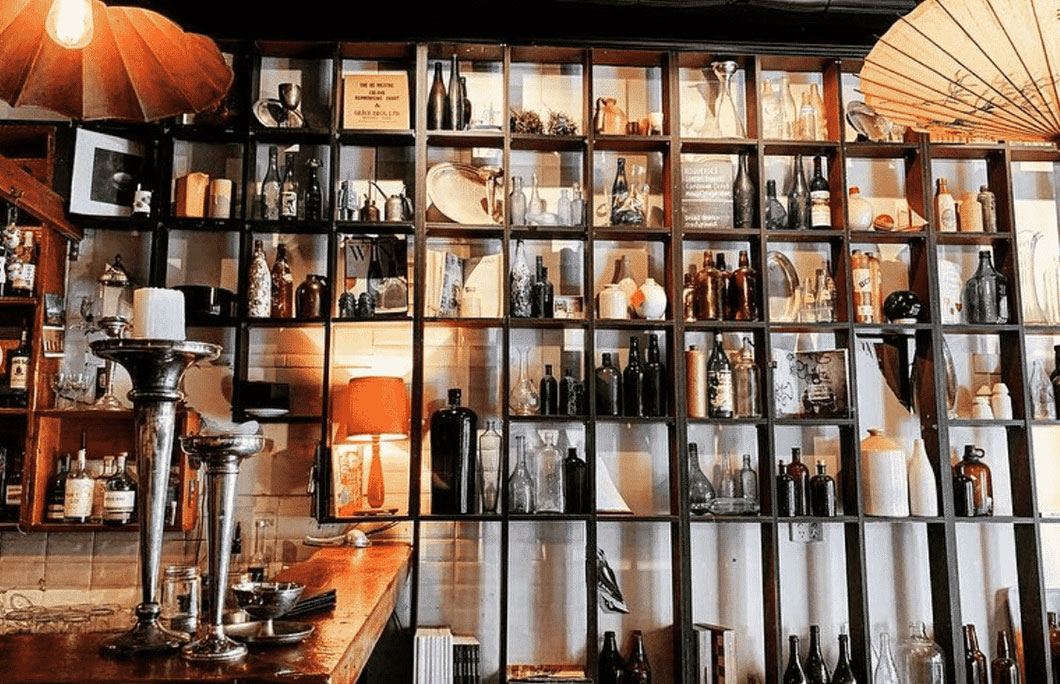 10th. She Loves You – Newtown
A new-ish bar on King Street, She Loves You is a simply brilliant neighbourhood bar that you'll soon wish was right next door to you. As well as a carefully selected wine list, the cocktails here are perfectly on point. Using Australian botanicals and house-made ingredients, the drinks list is giving bigger bars across the country a run for their money.
---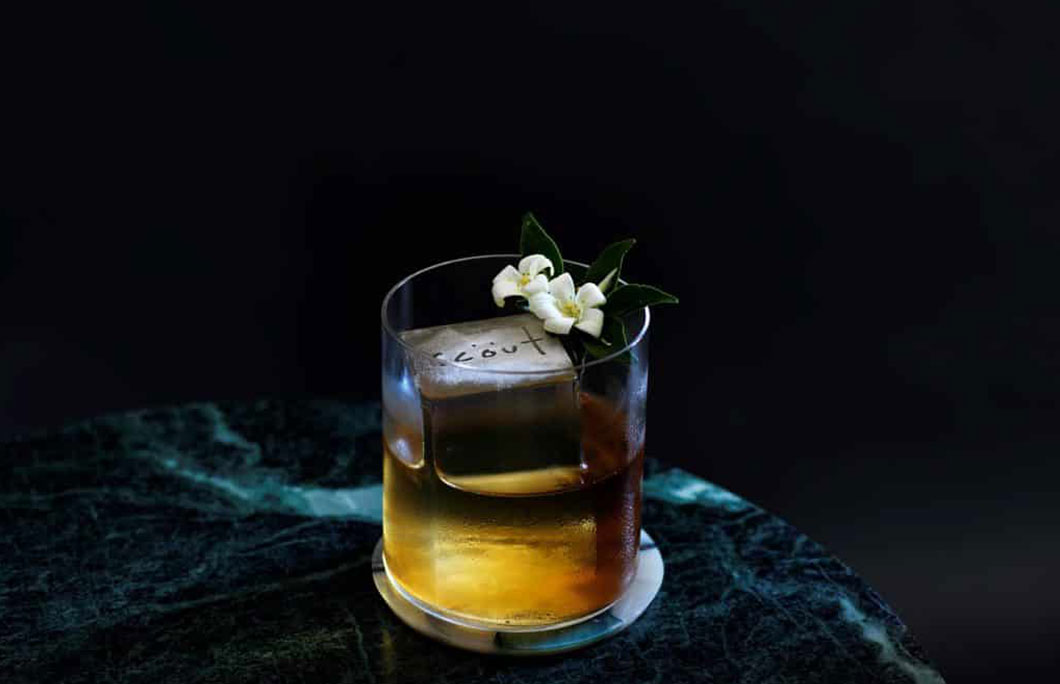 9th. Scout – Sydney
This "bar within a bar" is in the top floor bar of The Dolphin Hotel in Surry Hills. It consistently pushes boundaries with its drinks menu. There's a mad scientist type of approach to cocktails, with local ingredients evaporated and turned into unique cocktails. One for a night to remember.
---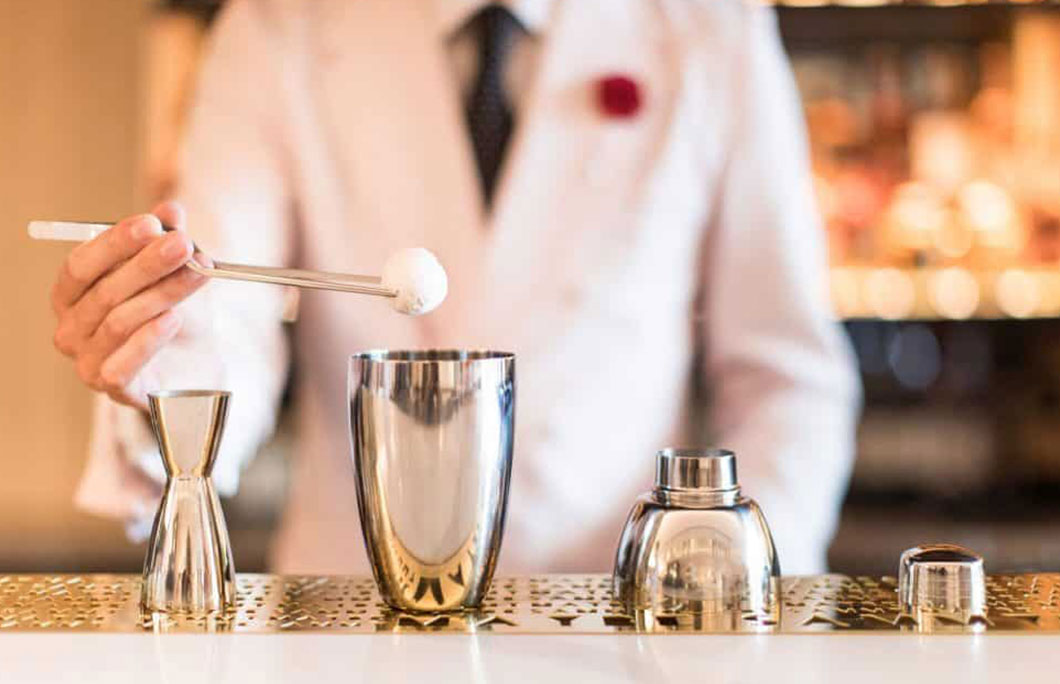 8th. Maybe Sammy – Sydney
With an award-winning bartending team hand-selected from some of the best bars in the world, the level of service you'd expect from a high-end hotel bar, an interior influenced by 1950s Hollywood and Vegas glamour and a cocktail list that oozes elegance? It's no wonder this newcomer is one of Sydney's best bars.
Cocktails are named after the Rat Pack's favourite haunts and the menu includes a rotating small tasting menu of classic cocktails in miniature form.
---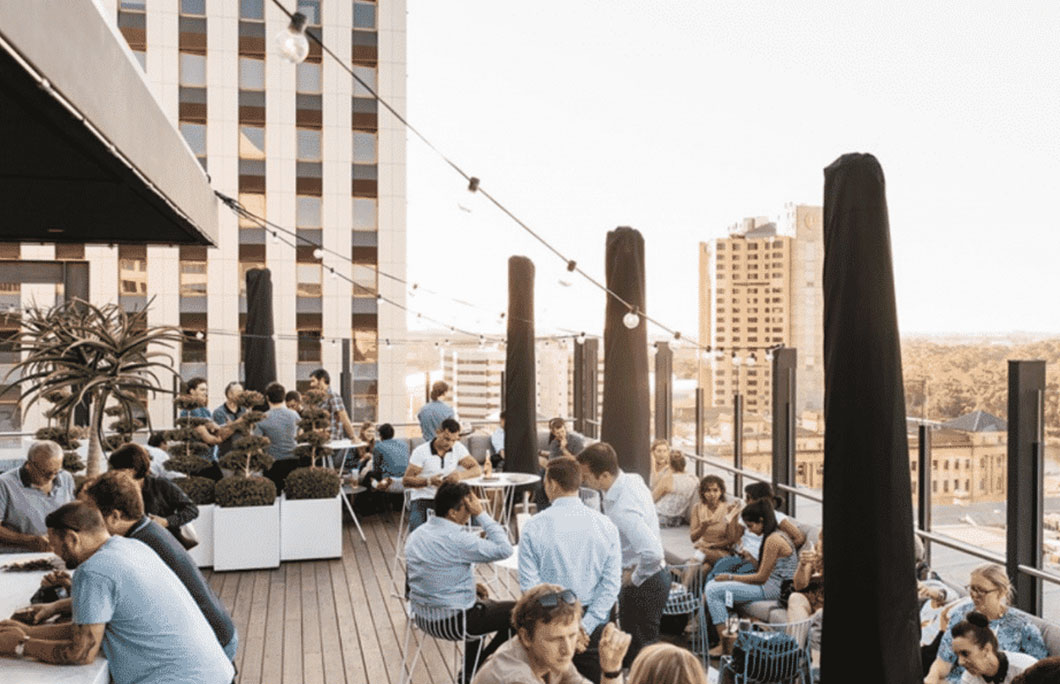 7th. 2KW – Adelaide
If you're looking for a benchmark bar in this town you've found it. 2KW is eight floors above the ground where you can sip on boutique cocktails and look out at the sun setting on Adelaide's skyline. This is the sort of place you'll want to hang out in all day long.
---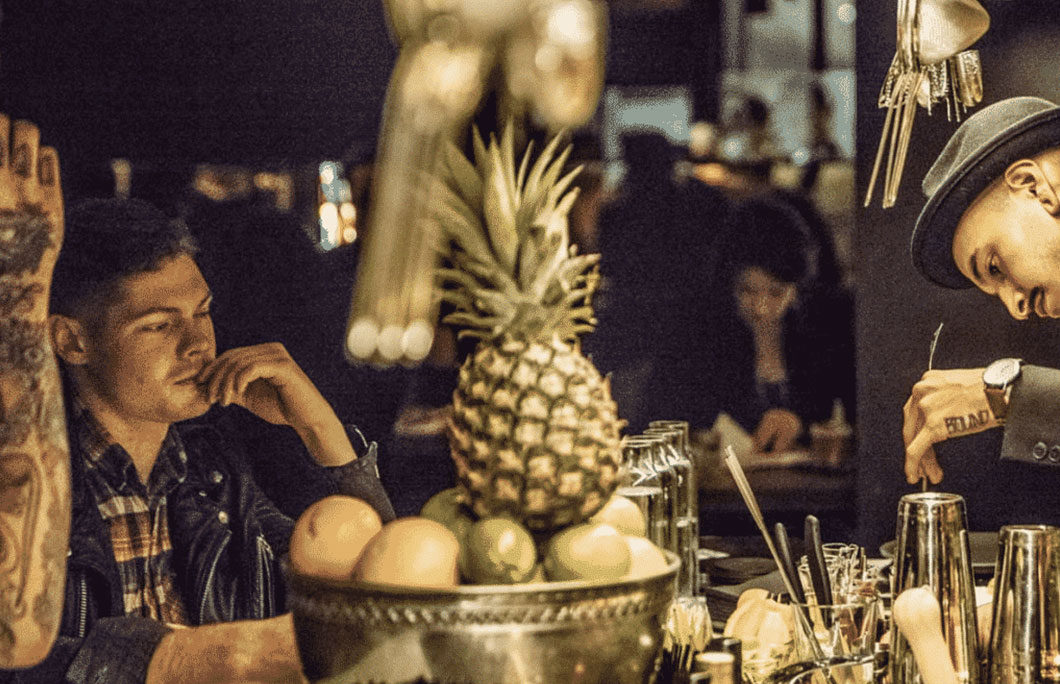 6th. Arlechin – Melbourne
Half wine bar, half cocktail bar, where the drinks are served up by some of the most talented and stylish bar tenders around. Arlechin is open 5pm until late Tuesdays to Saturdays and the sort of place where you always have a great (and often late) night.
---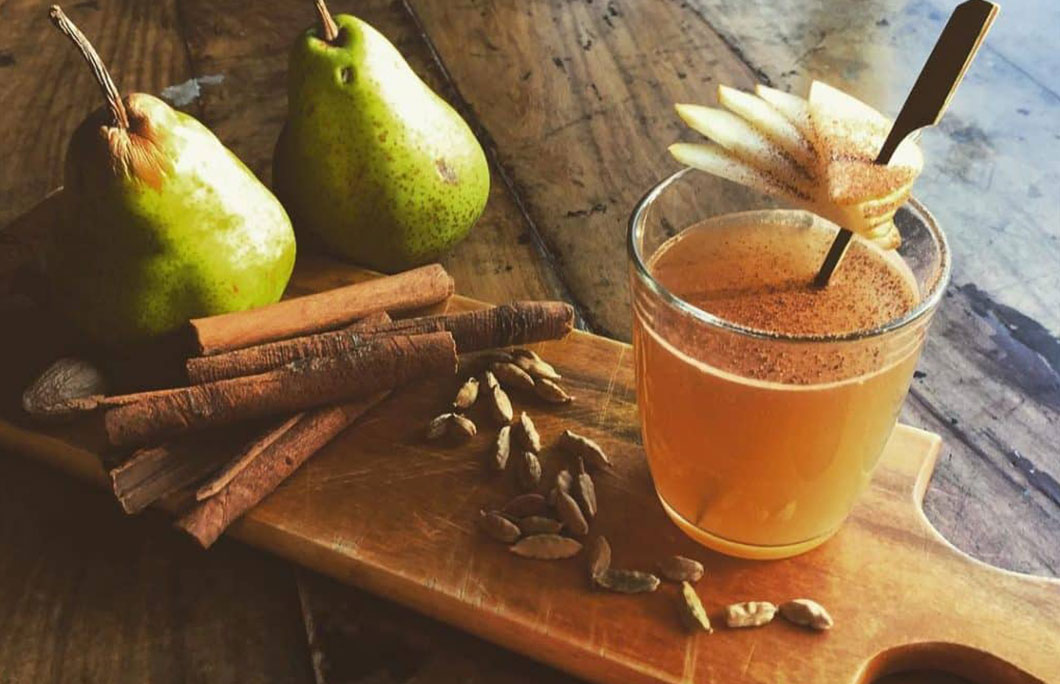 5th. Frisk Small Bar – Perth
Can't get enough of gin? This is the bar in Perth that you want to be hitting up. They have over 200 different types to choose from, as well as a great laid back vibe that will keep you here for hours. The gin cocktail jugs are a particularly great treat.
---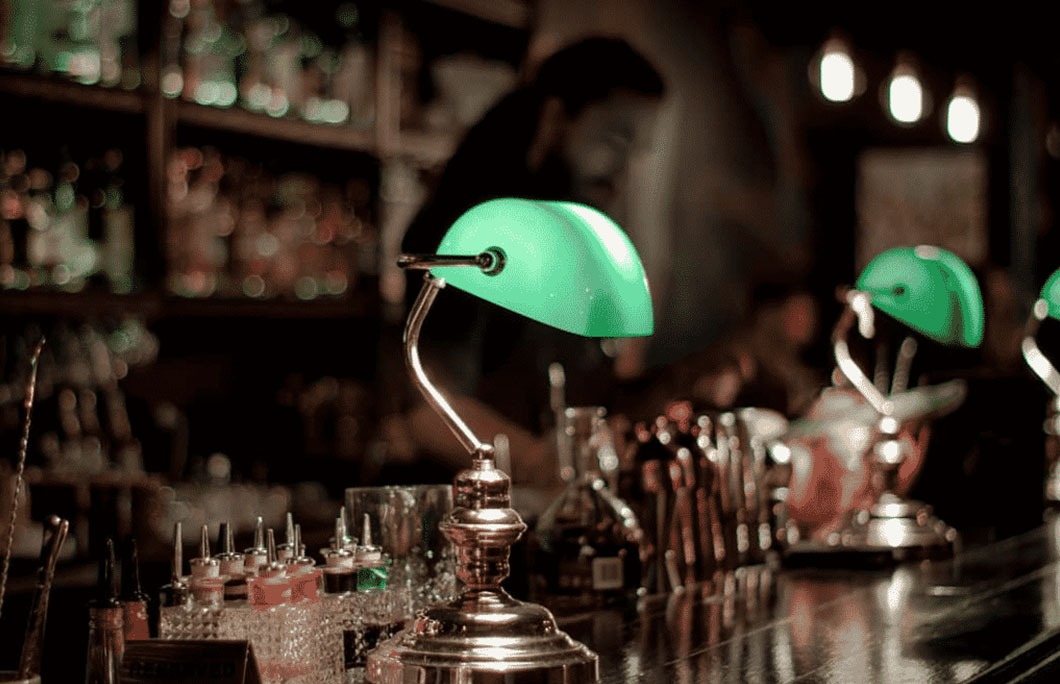 4th. Bibliotheca – Adelaide
This quaint little laneway bar operates like a library, with a book exchange system in place as well as an extensive spirits range. Basically, it's like a sophisticated reading room that serves superb booze.
There's signature book inspired cocktails from all the classics, including a strawberry infused bourbon 'Lolita' and a Harry Potter butterbeer.
---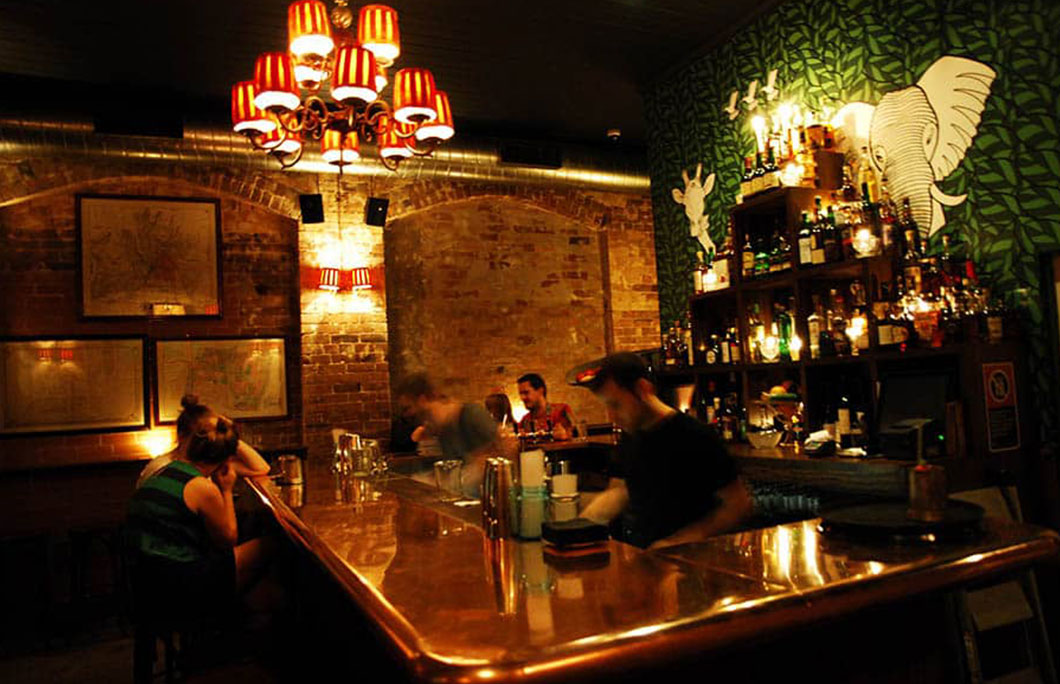 3rd. The Wild Rover – Sydney
This "Irish folk barn crossed with New York chic" is a buzzing Irish bar the likes of which you've probably never seen before. With over 200 varieties of whiskey and a creative cocktail menu, The Wild Rover is always a good choice. Try their tasty Guinness Punch – a spicy and sweet milkshake style drink.
---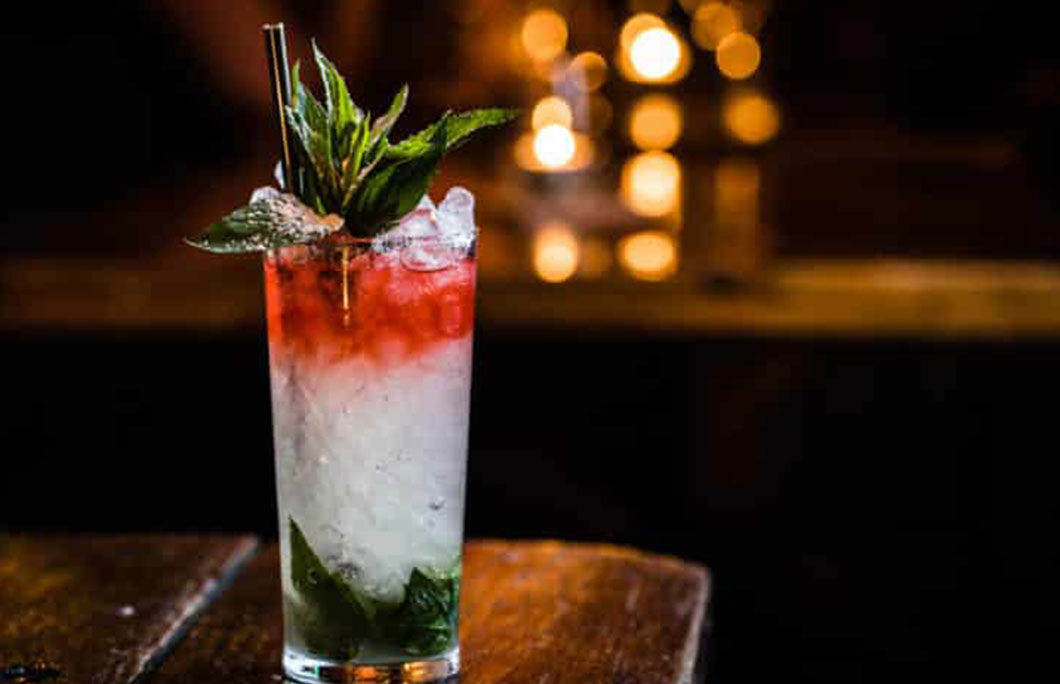 2nd. Bulletin Place – Sydney
Set up by three top bartenders, Bulletin Place is injecting lightning bolts into Sydney's small bar scene. Every day the bartenders work with the (strictly Australian) produce to create five new original cocktails, with the daily changing menu written on butcher paper up on the wall.
---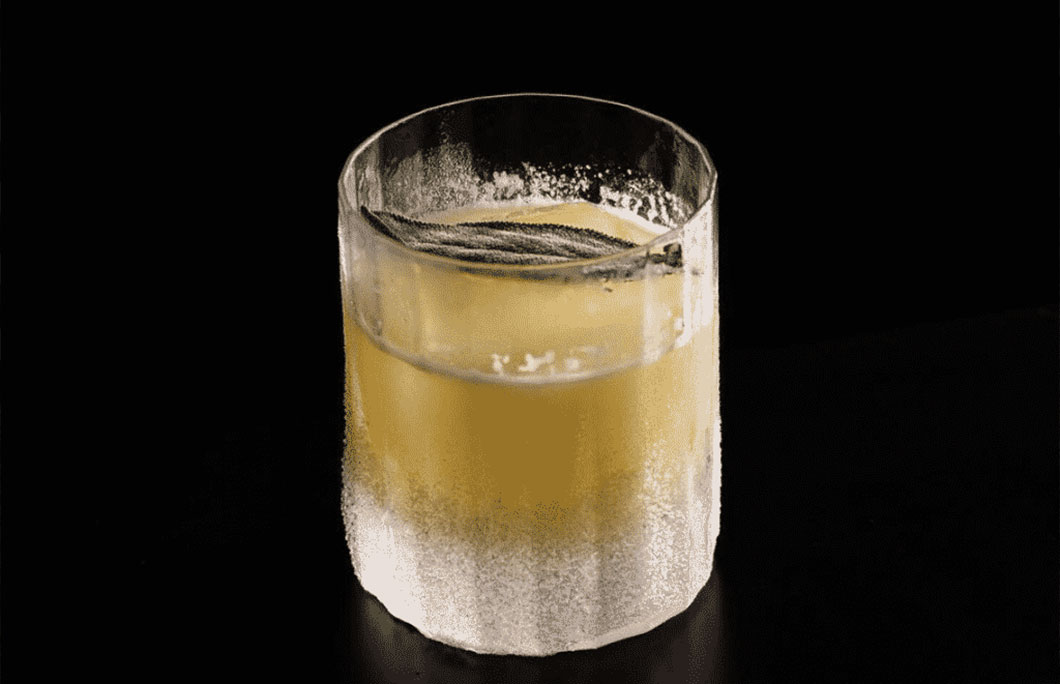 1st. ÔÔ – Brisbane
The best cocktail bar in Australia? It's official. Don't worry about how to pronounce the name (it's 'double-o', by the way) and instead just hurry down here. Tokyo meets Brisbane at this dark and glam bar in Japanese restaurant Hôntô. The cocktails use only the best Japanese spirits and are inspired by Kill Bill.
It's sophisticated without being snobby and consistently impresses.
---