The 25 Best Coffee Shops In Taiwan
While traditionally known for its teahouses and the ever-famous bubble tea, in recent years Taiwan has turned into a bustling hub for specialty coffee drinkers and travellers looking for their caffeine fix.
Following a huge wave of interest in third-wave coffee, java junkies can now enjoy some of Asia's best coffee when visiting Taiwan. And, the best part is that the coffee shops in Taiwan all infuse a unique sense of local flavour, flair and style into their coffee houses. The result? Numerous unique and cosy spots where you can enjoy everything from a flat white to a nitro brew.
Expect nothing short of passionate baristas and lots of coffee enthusiasts when visiting any one of our picks for the best coffee shops in Taiwan.
Best Coffee Shops In Taiwan, How do these rankings work?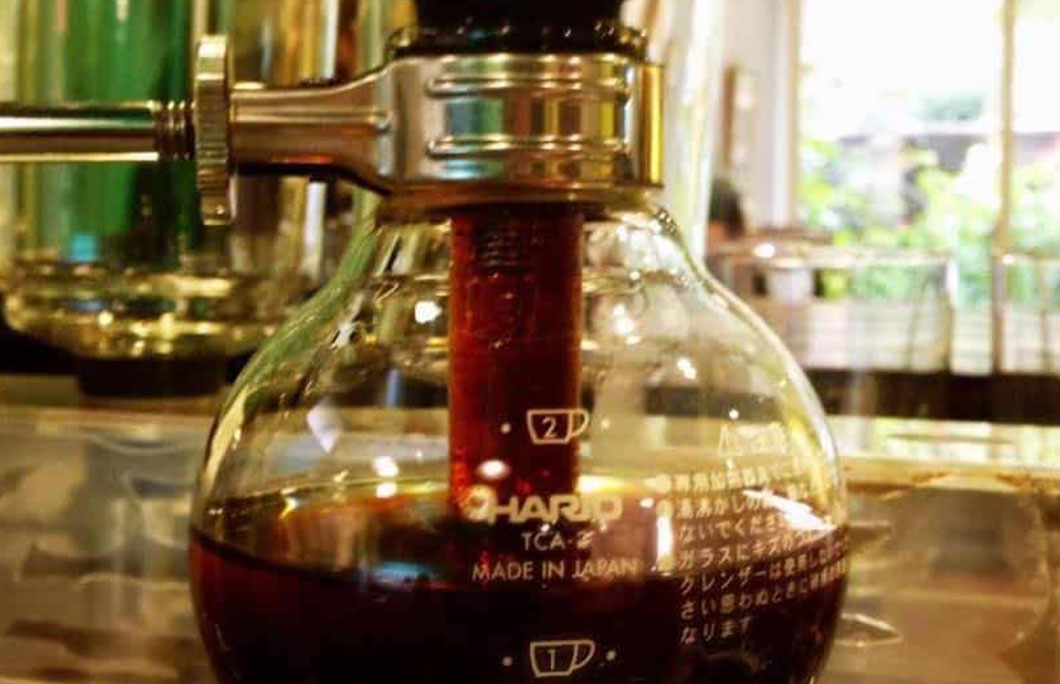 25th. Shalom Coffee – Keelung
If you're craving coffee in Keelung City then you're going to want to meander over to "Little Beitou." This little district of the city is tucked away on a hillside, serving up seriously charming views and even better coffee. Jazz music often wafts out of the cafe, melting together with the aroma of coffee to tease you inside. The owner roasts the beans himself, so you know every cup is overflowing with quality and flavour.
---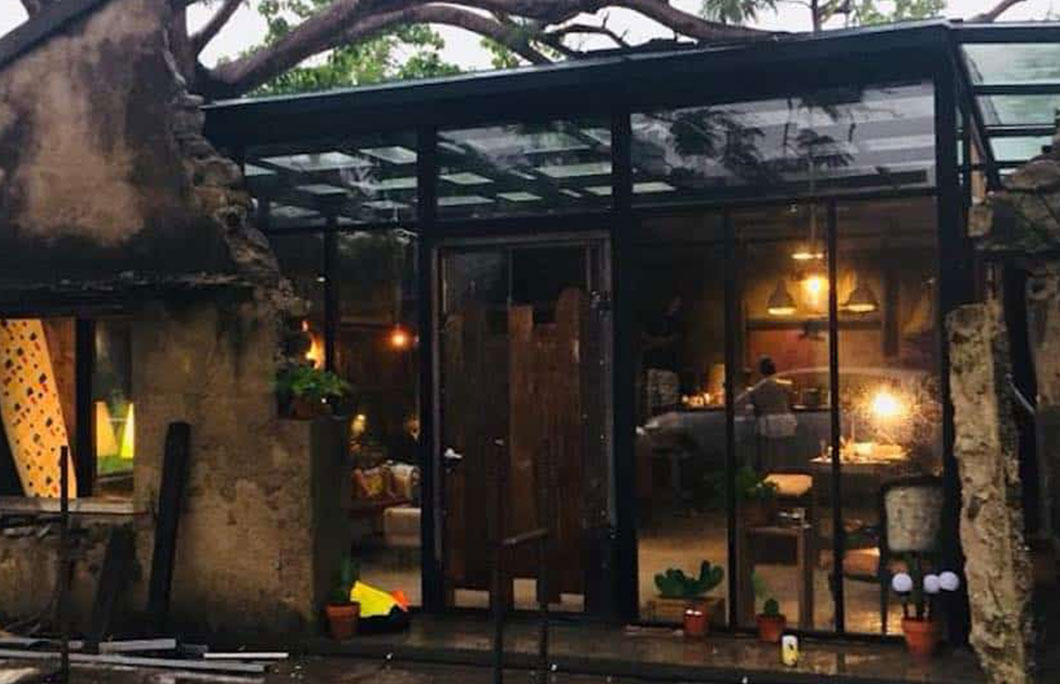 24th. Glass House – Hengchun
As the name suggests, this quaint little coffee shop in Hengchun is a glasshouse built around a large, ancient tree. Architecturally, it's impressive, warranting a visit even if you're not a fan of coffee. However, they delight in terms of flavour as well. The coffee is always well-prepared, with numerous guests noting just how flavourful it is, especially when paired with one of their breakfast plates or sweet desserts.
---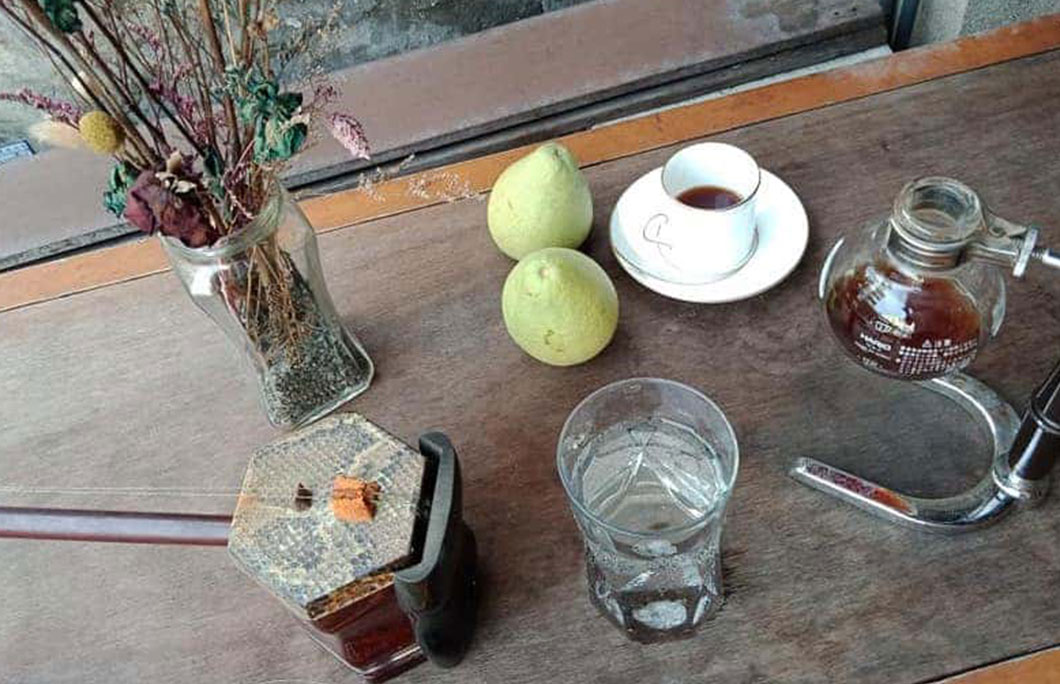 23rd. Cafe Bar – Tainan
The trendy decor at Caf Bar will likely catch your eye before entering. It's got a vintage feel that's reminiscent of ancient Taiwan mixed with modern touches. Settle into the cosy atmosphere and order a cappuccino, which they'll top with cinnamon powder for added taste. Or, be more daring and venture out into the world of other brewing methods. They know how to prepare coffee pretty much any way you want it.
---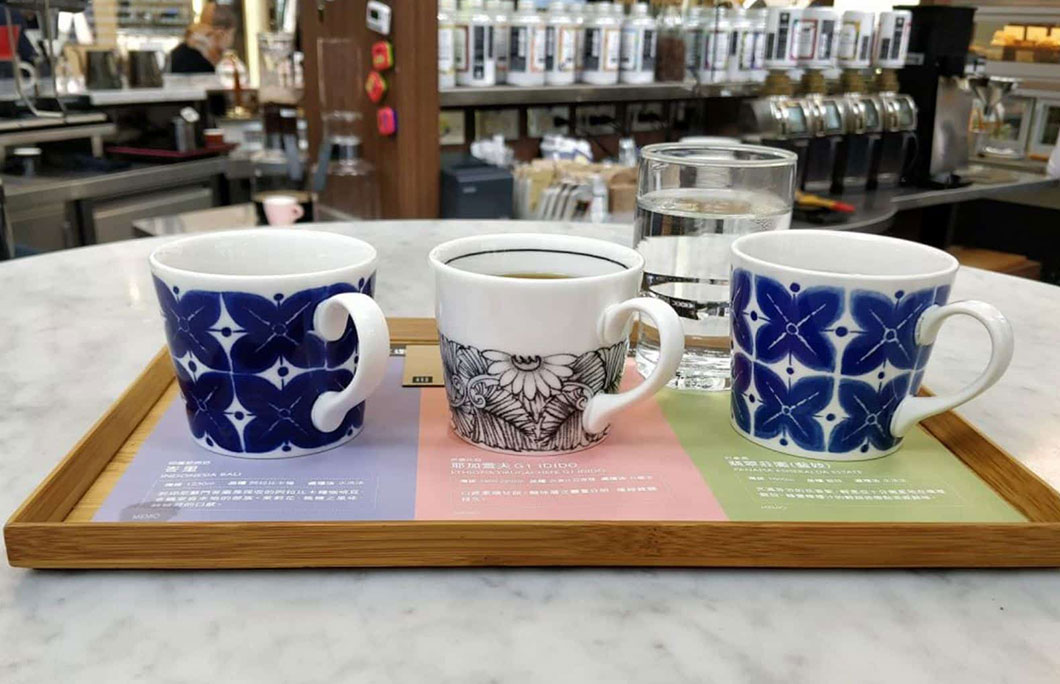 22nd. Coffee Lover's Planet – Taipei
As a coffee lover in Taipei, you simply can't pass up the chance to visit Coffee Lover's Planet. This bright, airy space is located inside of the four-story SOGO Dunghua, serving up single-origin, on-site roasted coffee beans. It really does feel like a little coffee lover's planet, with baristas ready to help walk you through their menu of beans. Choose your bean, choose the brewing method, and then enjoy some of the best coffee in Taipei.
---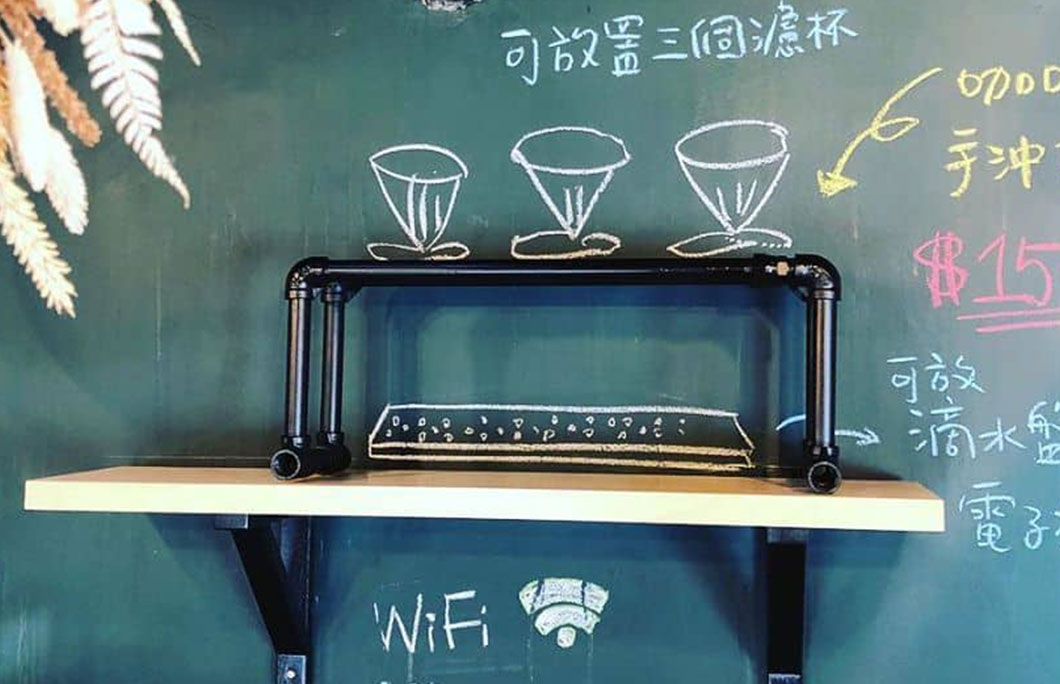 21st. Back Street Office – Taoyuan
Back Street Office is home to some pretty friendly, adorable cats. But, that's not all that makes it one of the best coffee shops in Taiwan. The space itself serves as a bit of a meeting place for young entrepreneurs, enthusiasts, and coffee lovers to convene and enjoy life over a quality cup of coffee. And, they know a lot about quality coffee. From pour-overs to piping hot espresso lattes, they've got something you're sure to love.
---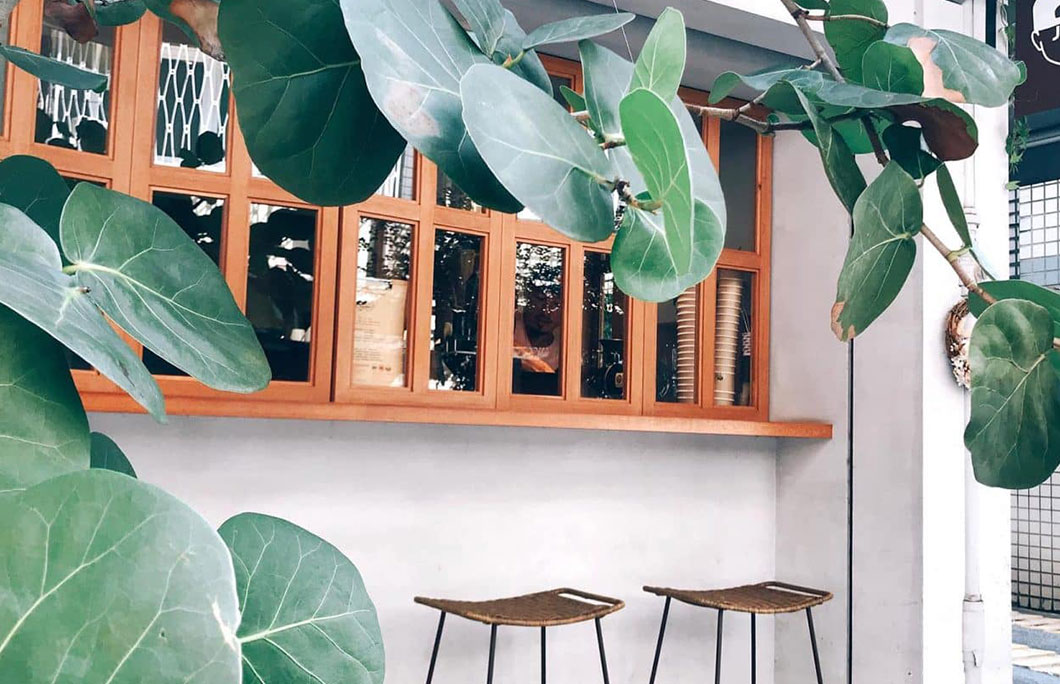 20th. Jack & NaNa – Taipei
If you're travelling around Taipei, you might hear about Jack & NaNa, likely from young Instagrammers looking for the most Instagrammable cafes in the city. And, sure, it's pretty Instagrammable. But, their coffee is just as superb as the cafe is cute. Pull up a seat at the outdoor counter-serve window and enjoy a perfectly-poured and prepared pour-over. They get it right every single time.
---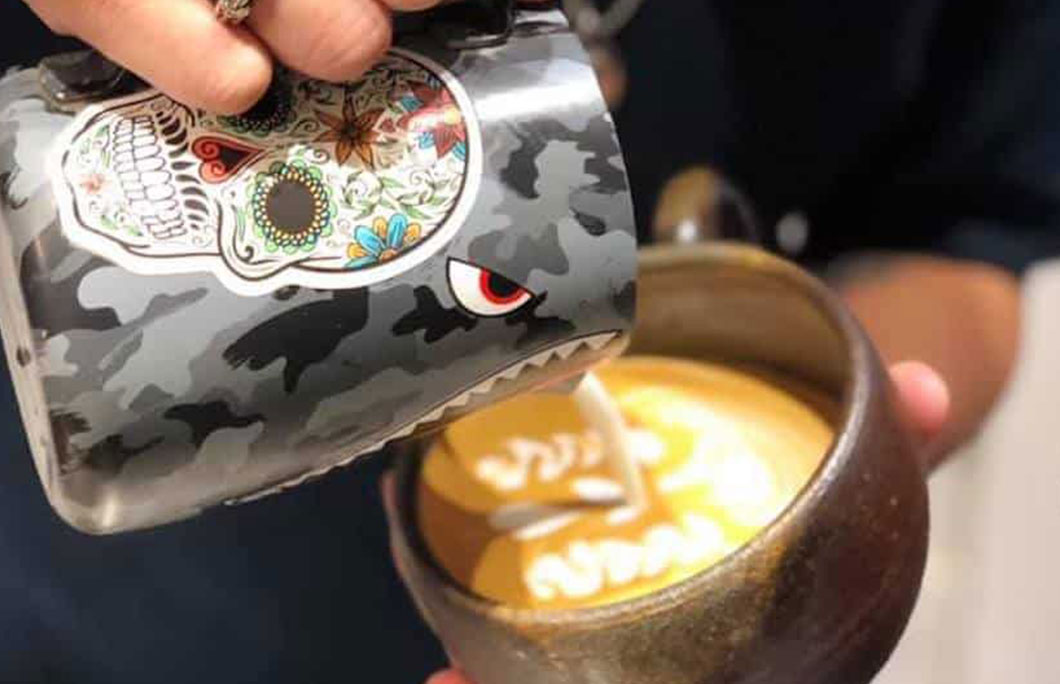 19th. Tamp Temper Taichung Coffee – Taichung
Taichung is actually full of a lot of great specialty coffee shops. The third-wave of coffee has absolutely crashed down onto this city. But, Tamp Tamper is a stand-out amongst the sea of new cafes, serving up single-origin coffee from far-flung places such as Costa Rica and Ethiopia. If you're a true coffee aficionado, you'll absolutely be able to taste the difference in quality, regardless of what you order.
---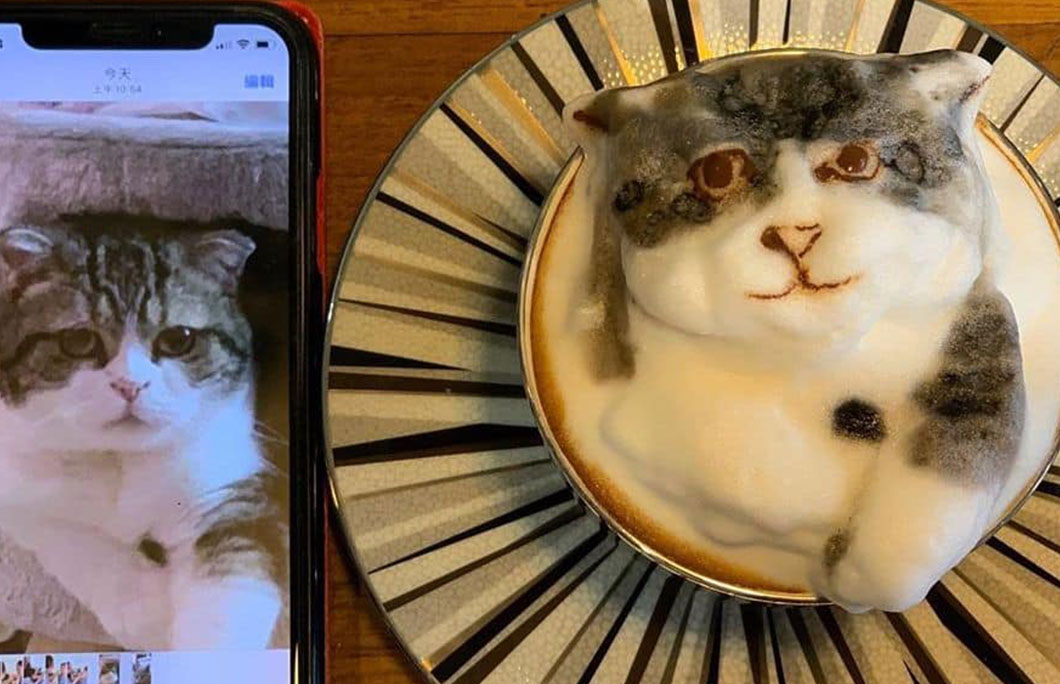 18th. My Cofi – Kaohsiung
My Cofi does a lot of great things, but they've absolutely got to be the No. 1 spot in Taiwan for cute foam latte art. It's called 3D latte art, to be precise. And, you can send in a photo beforehand and they'll prepare a latte based off of the image. It's impressive, to say the least. And, it's an unmissable experience if you're looking for a unique way to commemorate your trip to Taiwan. The coffee's pretty tasty, too.
---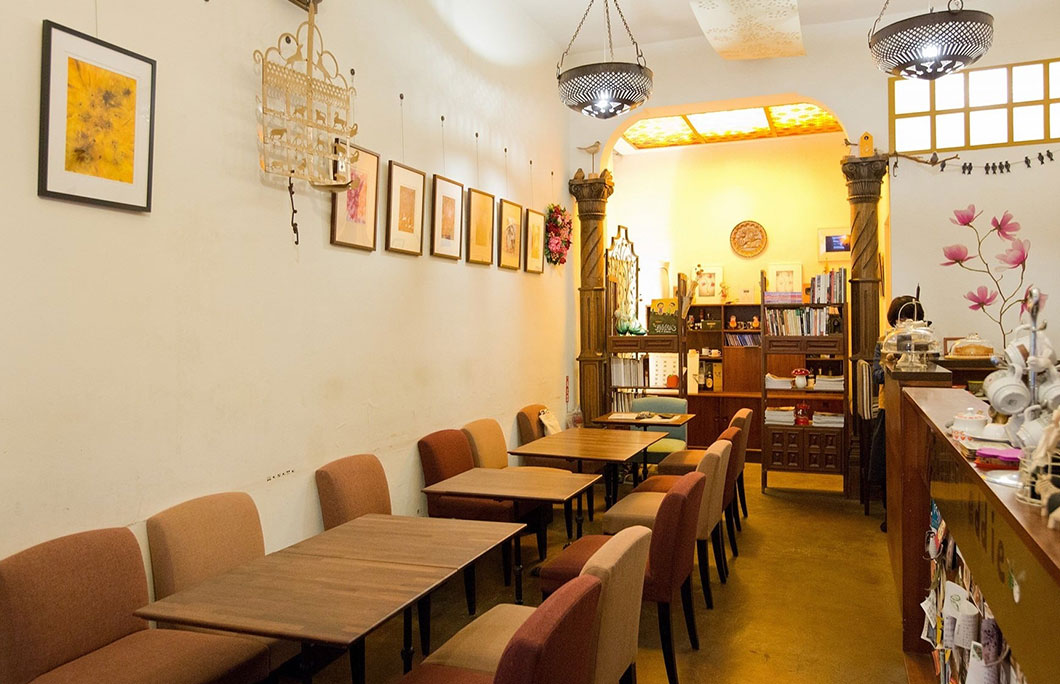 17th. Eddie's Cafe Et Tiramisu – Keelung
If you're a lover of coffee and sweet treats then you're going to want to head straight to Keelung just to try the delightful, flavourful mixture that is the coffee and tiramisu at Eddie's Cafe. The cafe is bright, light and airy, making it easy to settle in for an afternoon of indulgence. For the perfect pairing, order a tiramisu and then wash down all the sweetness with a straight black coffee. It's a combo you'll remember forever.
---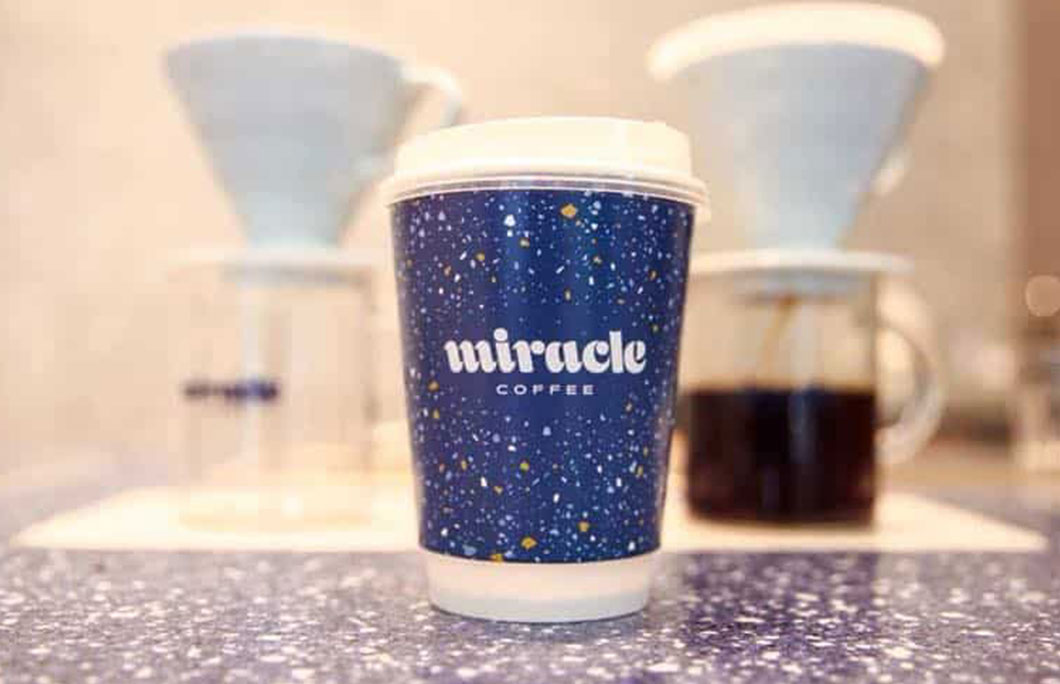 16th. Miracle Coffee – Taipei
The bright blue hue of Miracle Coffee makes it hard to miss when walking through the streets of Taipei. And, the concept here is modern and unique. Have you ever wanted a cup of good coffee to go but constantly find that shops serve old brewed coffee from the pot? At Miracle Coffee, you can order takeaway but they'll brew it instantly for you on the spot. It's, dare we say, a miracle that it tastes as good as it does.
---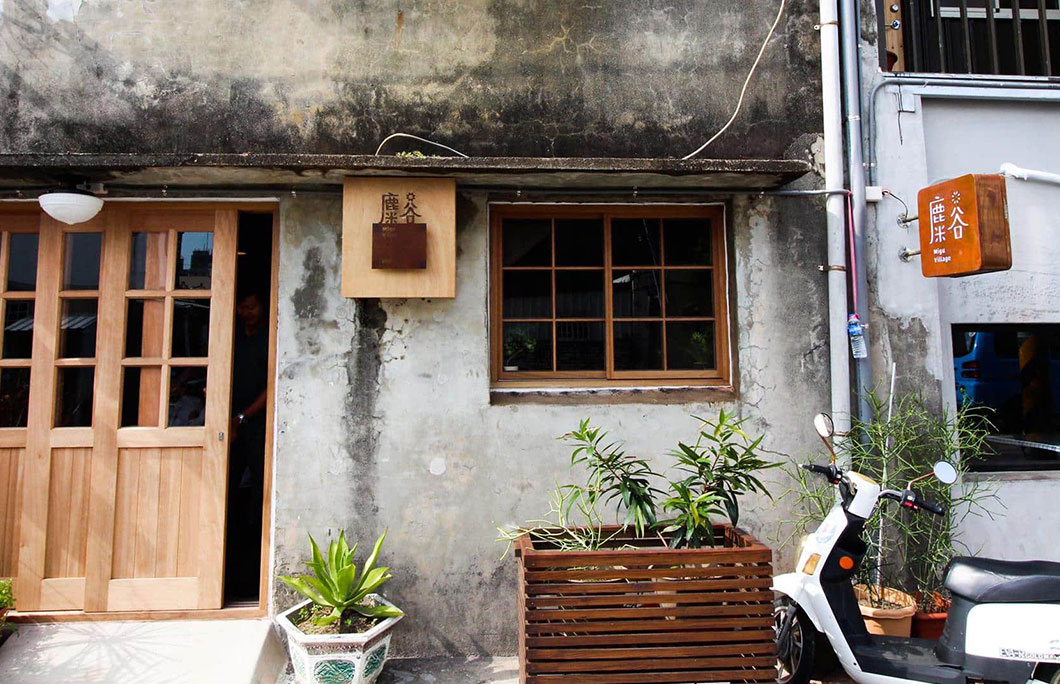 15th. Migu Village – Hengchun
Migu Village is so trendy that it looks like it's been ripped straight out of an interior design magazine. From the food to the decoration and straight through to the coffee, it's all bursting with colour, flavour and life. This renovated barn holds a lot of history and the family in the kitchen knows a lot about traditional cooking and how to prepare a perfect cup of coffee. It's the perfect mixture of fine food and strong coffee.
---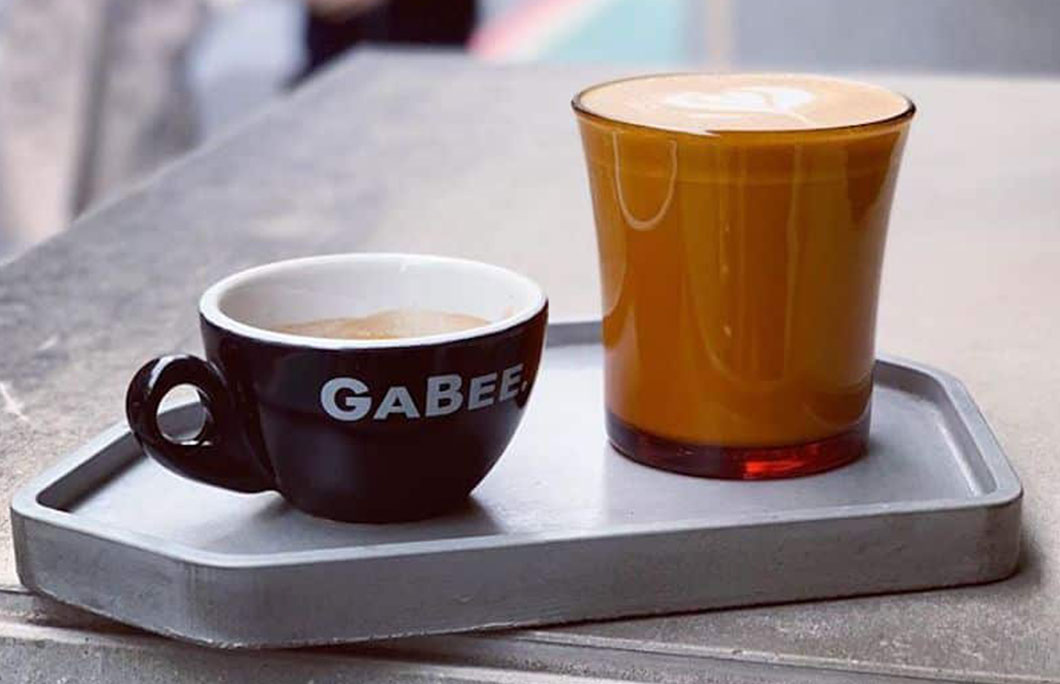 14th. GaBee Coffee – Taipei
In Taiwanese, GaBee means "coffee." And, at this Taipei coffee shop, creativity rules the menu. Stop by for a unique coffee you've likely never tasted before, with flavours ranging from pumpkin and lychee to sweet potato and watermelon. And, they take things even further with their carbonated coffee. It's easily one of the best coffee shops in Taiwan if you're interested in something strong, flavourful, and very unique.
---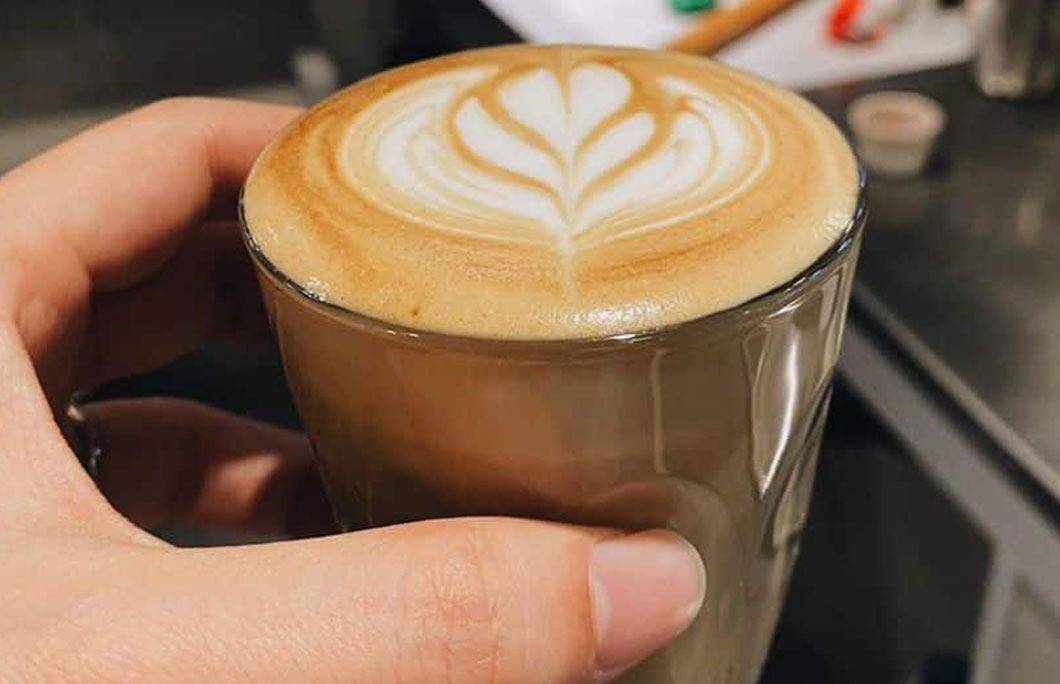 13th. Community Cafe – Taitung
You might not expect to find quality coffee in the sleepy coastal city of Taitung. But, there are a few great spots to find world-class brews made from premium beans. Community Cafe is one such place. It's modern and hip, the kind of place you can stop by for a quick cold brew and a sweet pastry to pair with it. It's one of the best coffee shops in Taiwan for those after a relaxing experience in a modern space.
---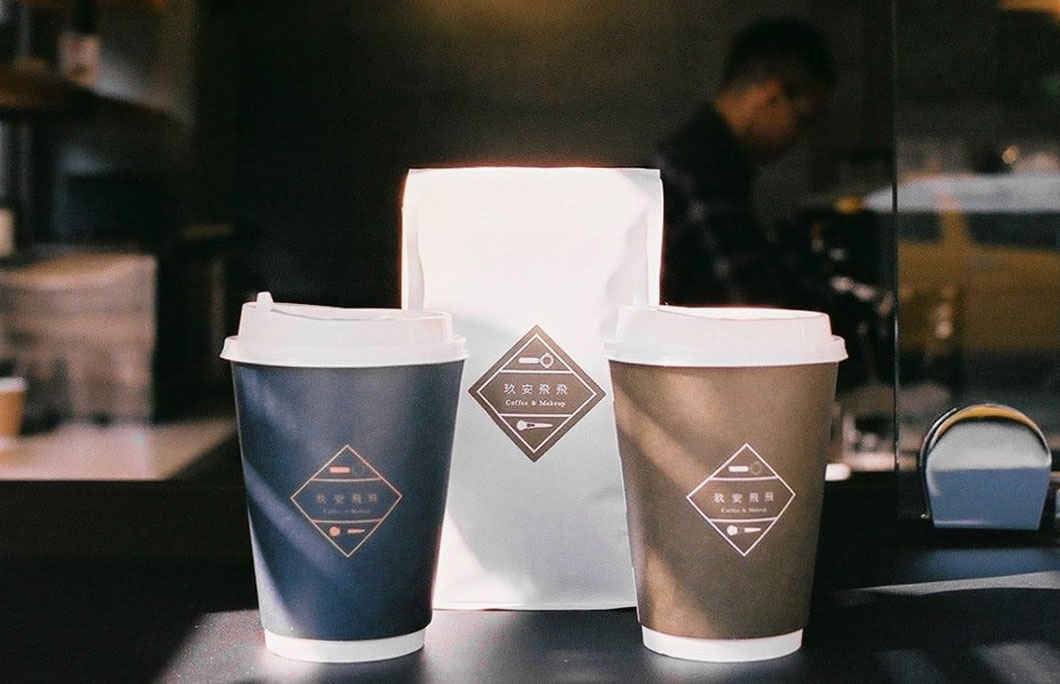 12th. Coffee Stopover – Taichung
The mission at Coffee Stopover is to simply share ideas about coffee, to dedicate themselves to the spirit of specialty coffee in a way that's not expensive nor pretentious. Here, it all starts with a conscientious cup of beans and turns into a flavourful experience full of quality. Plus, they even help other coffee shops design their own proprietary blends. So, they know a lot about all of the flavours in each bean.
---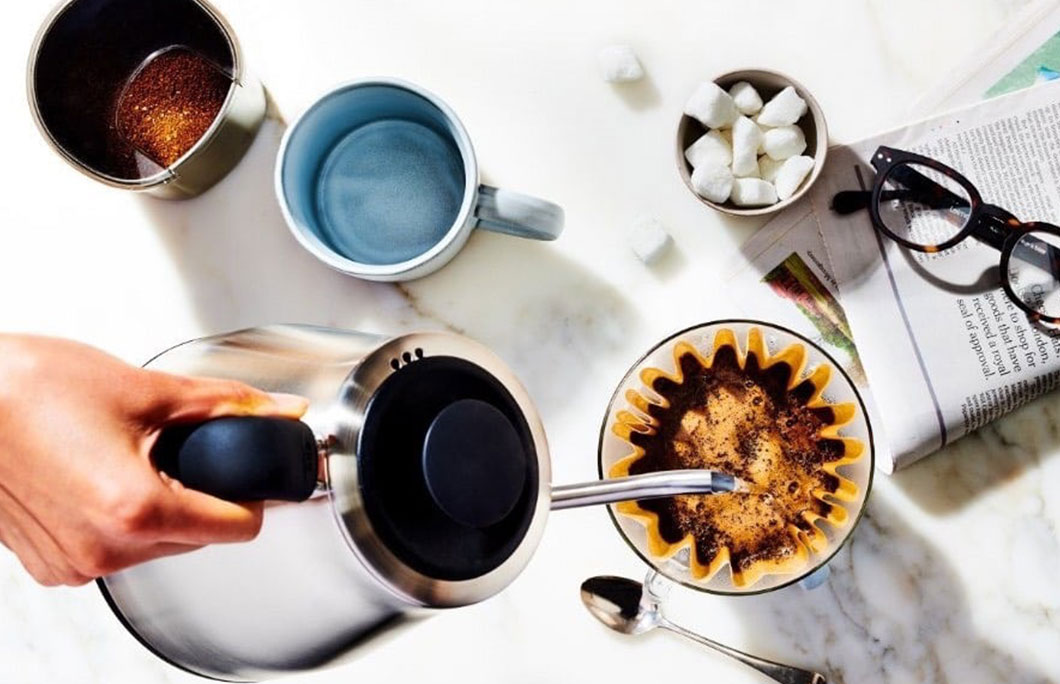 11th. All Day Roasting Company – Taipei
The industrial charm at All Day Roasting Company is surely enough to win you over well before you even taste the coffee. However, their coffee offerings, which are expertly roasted on a Diedrich IR series roaster, are so extensive that simply their single-origin beans fill up a whole page of their menu. If you truly love coffee and want to sample varied fresh tastes, this is one of the best coffee shops in Taiwan for you.
---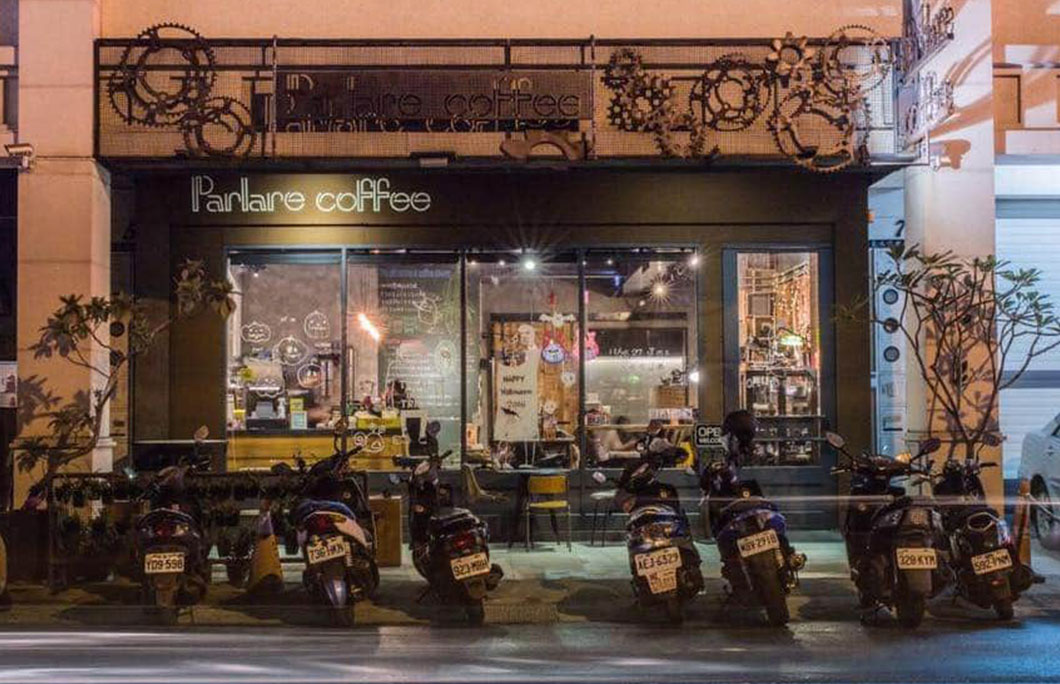 10th. Parlare – Kaohsiung
Eccentric murals cover the walls at Parlare, easily one of the best coffee shops in Taiwan for those who are after an artful experience that's creative, unique, and charming from start to finish. The name, which comes from a word meaning "to communicate," ensures that the baristas and locals who frequent the coffee shop are always open to a friendly chat about coffee, life, or likely even local travels.
---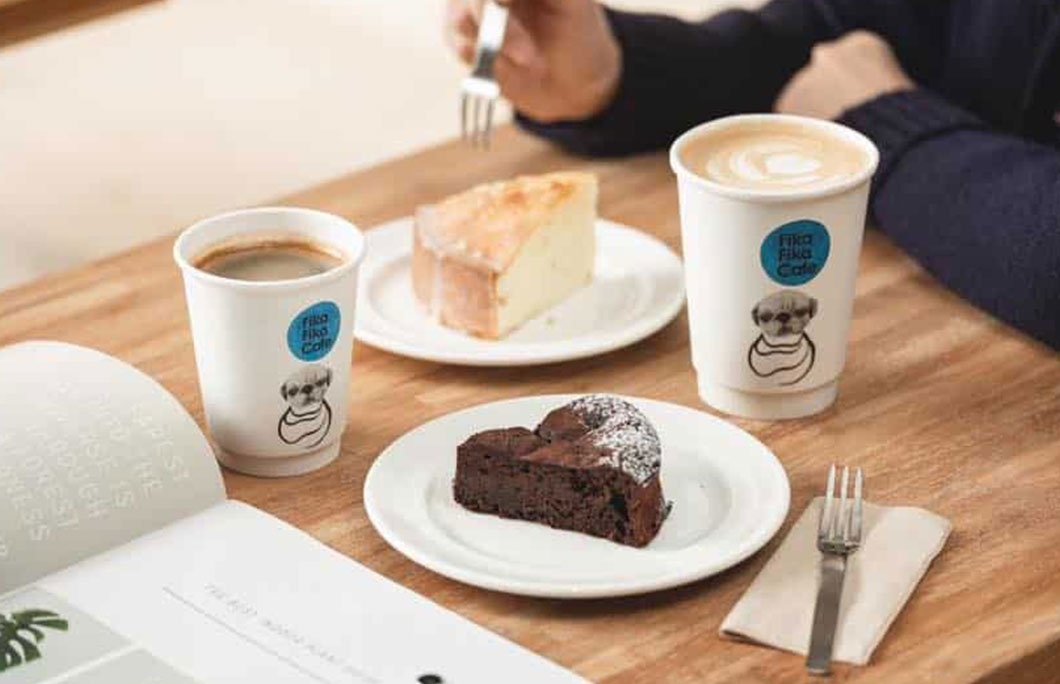 9th. Fika Fika Cafe – Taipei
If you've travelled to Sweden then you'll undoubtedly know the term "fika," which means "coffee break" in Swedish. At Fika Fika Cafe in Taipei, that's what you'll get, a delightfully slow, flavourful break from the hustle and bustle of the city. And, as to be expected, the decor is very IKEA-esque as well. Try their Rosetta-Laced Latte for a new latte experience that'll tantalise your taste buds and leave you craving more and more.
---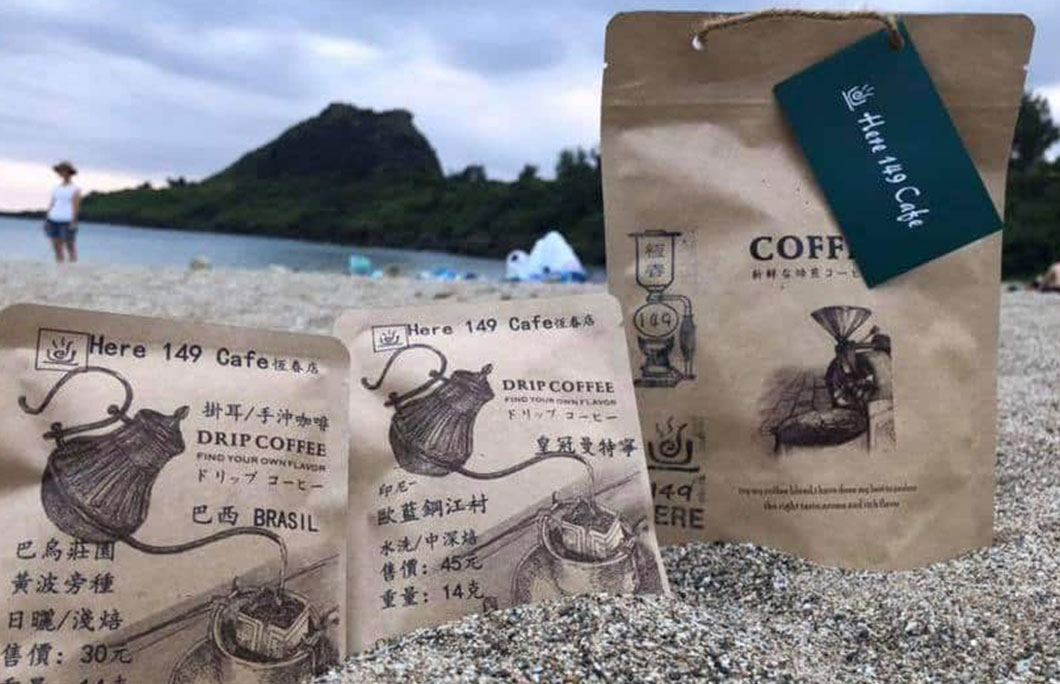 8th. Here 149 Cafe – Hengchun
Numerous travellers have noted that what makes Here 149 Cafe so special is the world-class baristas that serve the coffee. From pulling the perfect shot to answering questions about the beans they offer for sale, there's nothing that the baristas here don't do up to near perfection. Stop by for an adventure of flavour as you taste some of their single-origin offerings. When you pair it with their brunch food, it's a real treat.
---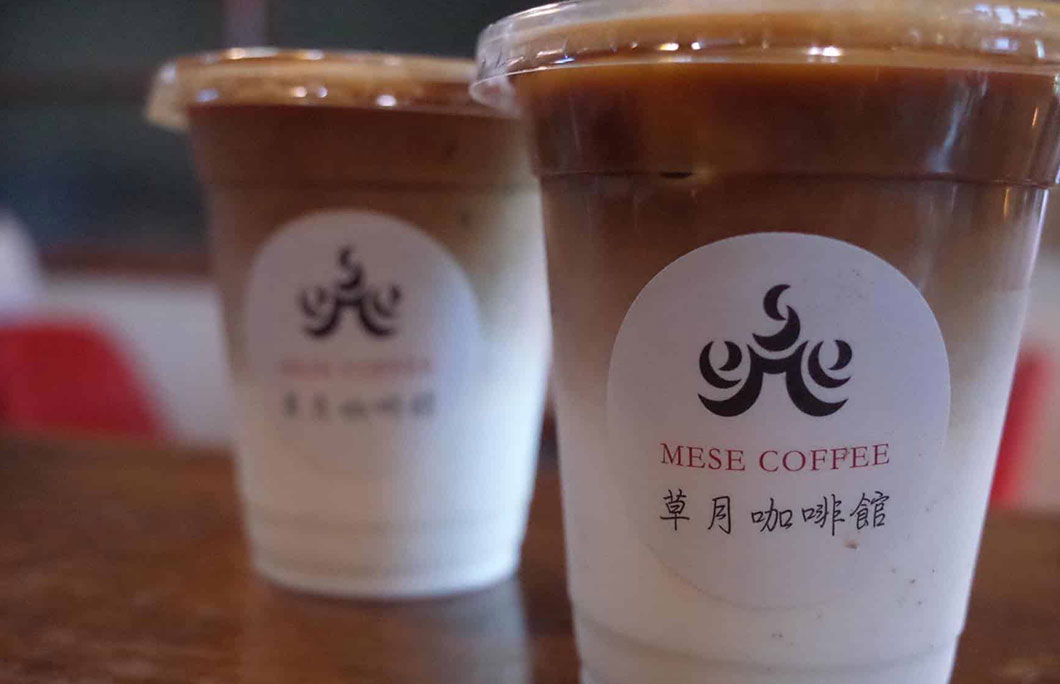 7th. Mese Coffee Roasters – Taitung
As mentioned, Taitung is actually an up-and-coming spot for high-quality coffee in Taiwan. In terms of the best of the best, however, you're going to want to go to Mese Coffee Roasters. It's located smack dab in the centre of the city. And, they specialise in serving some fairly dark roasted coffee. So, if you're a fan of strong, smoky, bold flavours then you're going to love whatever you order here.
---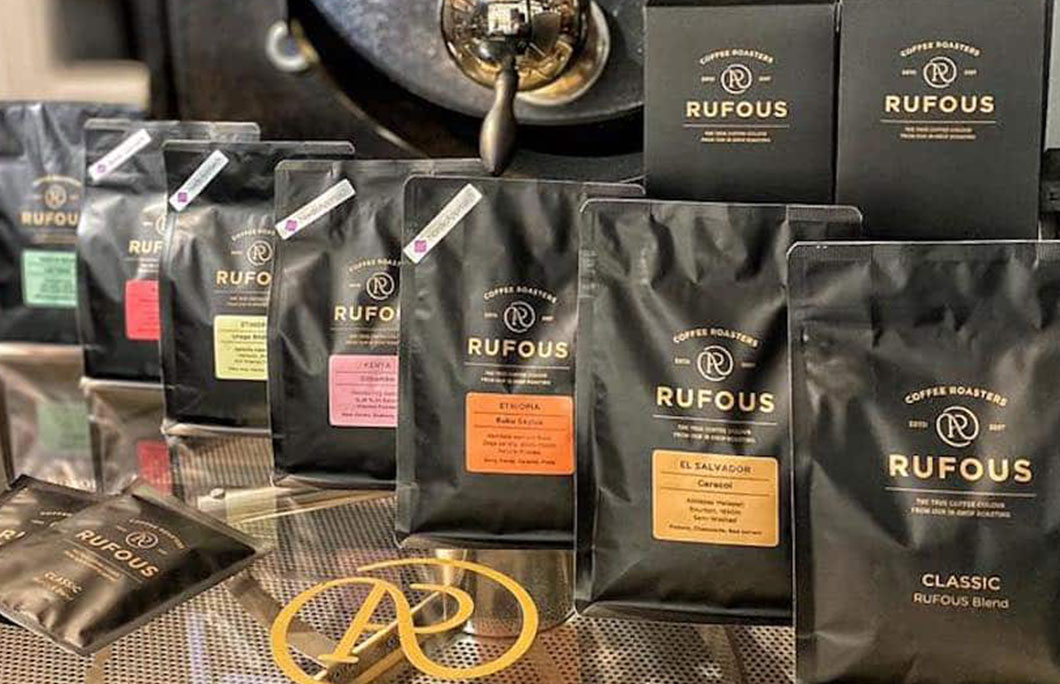 6th. Rufous Coffee – Taipei
Rufous Coffee looks like a 1960s diner with hints of modern wood finishings to give it a new look and feel that's easy to relax into. They roast their coffee in-house here, ensuring the room is always filled with a delectable aroma, the coffee always fresh and strong. They've got a nice variety of South American beans that are well worth a try if you're in town. Try their Maragogype roast from Guatemala for a lighter-tasting roast.
---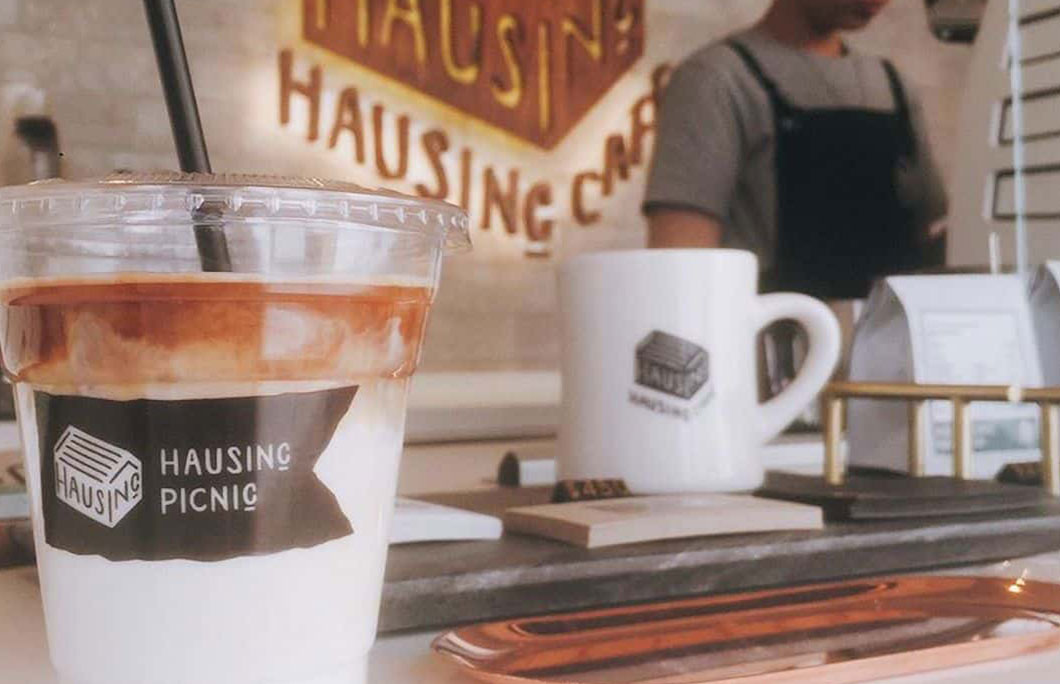 5th. Hausinc Cafe – Taichung
Form expertly-sourcing some of the world's finest beans to pulling the perfect shot and getting the temperature of your latte just right, you can expect perfection from start to finish when visiting Hausinc Cafe. They're passionate about coffee here, and it shows. Their single-origin beans are some of the tastiest in the country and they serve them alongside some of the best sweet treats in Taichung. Maple bacon scone, anyone?
---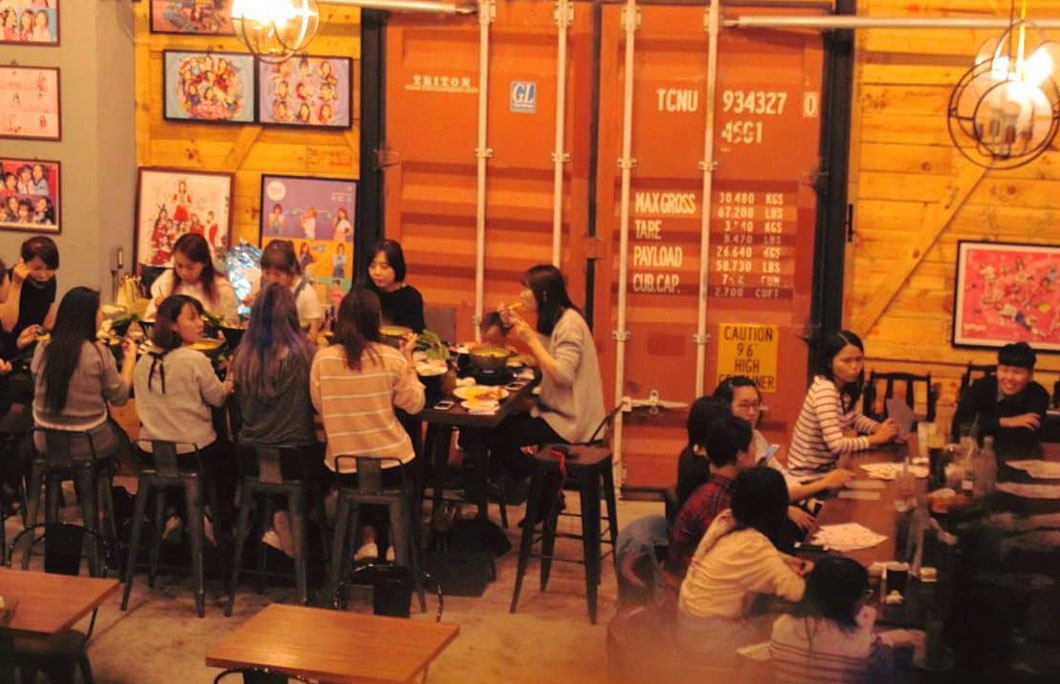 4th. SoSee Coffee – Tainan
Located on the near exact opposite side of the island as Taipei, Tainan is far outside the realm of where travellers usually visit. However, as a coffee lover in Taiwan, you can't pass up the chance to head out to Tainan to visit SoSee Coffee. It's one of the best coffee shops in Taiwan in terms of quality and atmosphere. Try their in-house coffee drink, which is basically coffee cubes served with warm milk. It's unique and oh-so-tasty.
---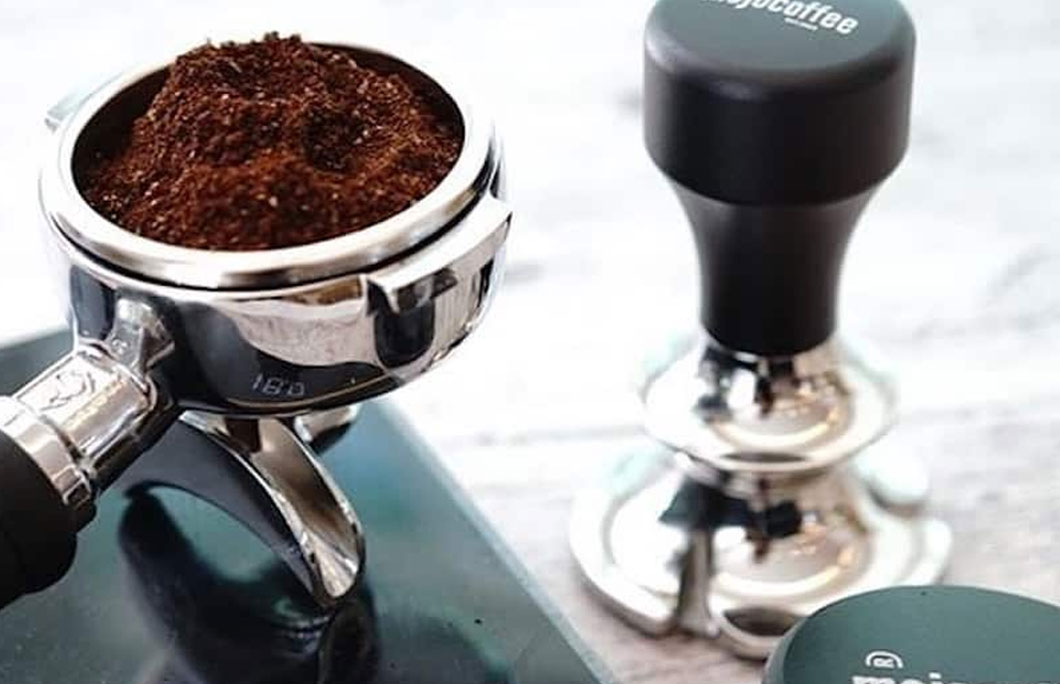 3rd. The Factory Mojocoffee – Taichung
Mojocoffee is, as they put it, about "more than just coffee." It's about the experience that begins all the way on the coffee farm. From picking the right beans to drying them correctly all the way to the way in which the barista prepares the coffee, they're dedicated to excellence. And, it shows. It really doesn't matter what you order here, it's all great. Just know that the atmosphere is so relaxing that you're going to want to stay the whole day.
---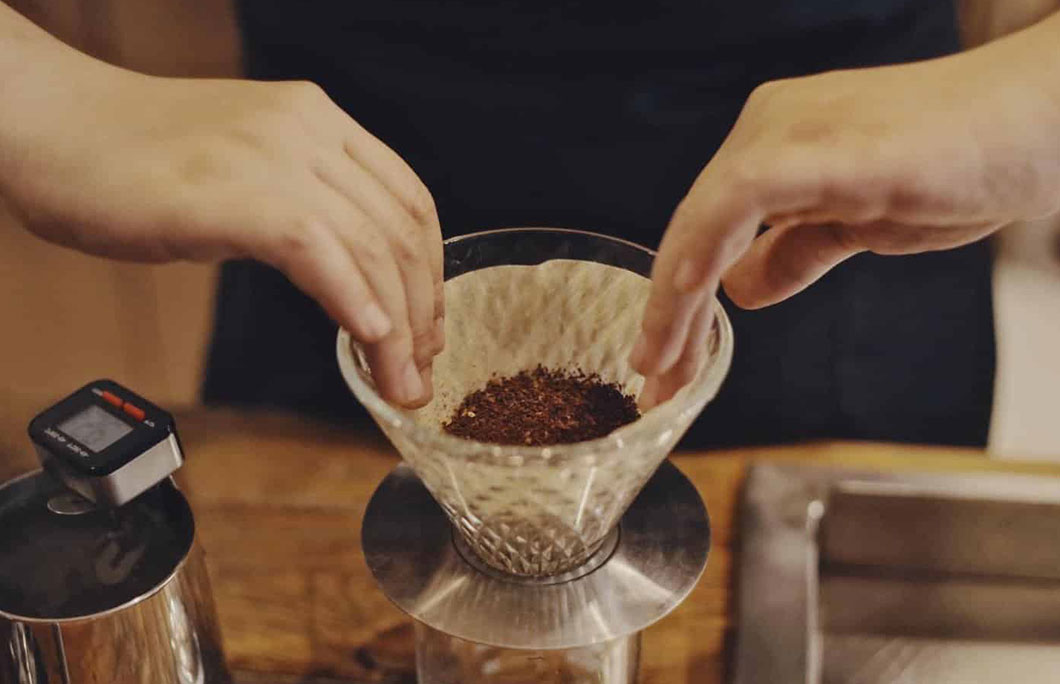 2nd. Ruh Cafe – Kaohsiung
Numerous guests rate Ruh Cafe as providing them with a "unique coffee experience." What does that mean? It means that the casual, doorless cafe is not only a cut above the rest in terms of design and decor, but that they also serve some of Taiwan's best coffee here. They're intentional with every step of the coffee process, meaning that when they serve your cup, it's going to be perfectly prepared to suit your tastes.
---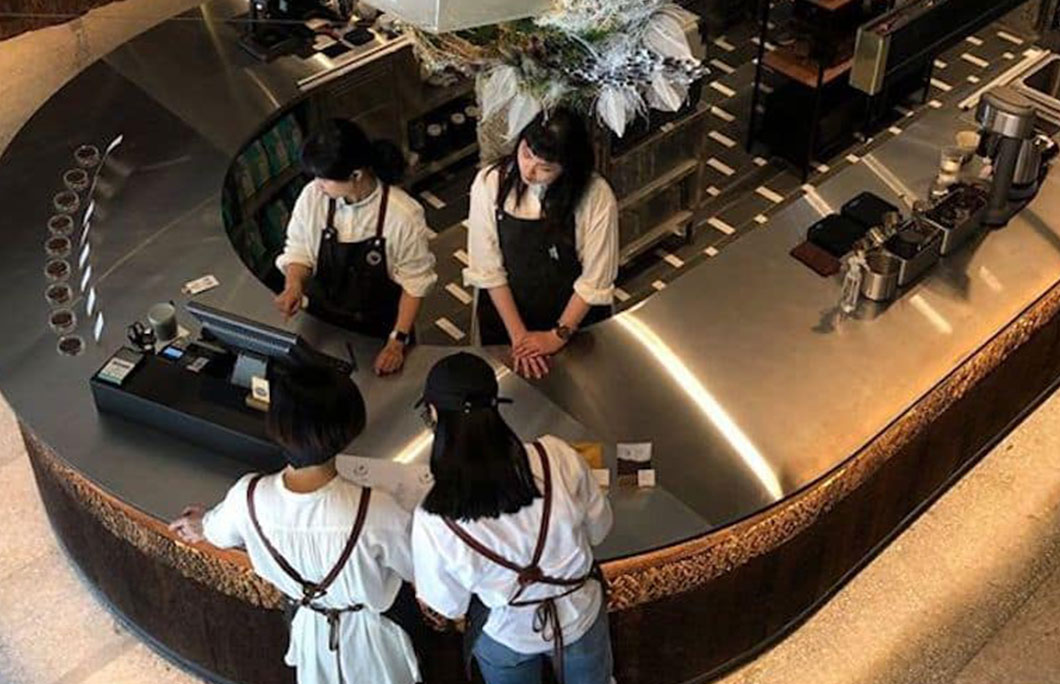 1st. Simple Kaffa – Taipei
You can't visit Taipei and not stop by Simple Kaffa. Last year, it earned a No. 1 spot on our list of the 50 Best Coffee Shops in Asia. As the love child of a former Taiwan and World Barista Champion, it's easy to see why the coffee here is so quality. They're particularly well-known for their cappuccinos, but guests often stop by to marvel at the unique space as well. It's hidden, tucked away inside of the Hotel V, giving it a bit of an exclusive vibe that makes the experience that much more unique.
---