The 50 Most Instagrammable Cafes In Asia
In recent years, Instagram has started to massively influence where people go on holidays, what they wear and what they eat – especially where they eat. The vast majority of us are guilty of snapping pictures of our food before we tuck in and restaurants and cafes are well aware of that trend. The most Instagrammable cafes in Asia have decor, dishes and drinks that are made for the gram'.
And you know what? We can't deny that they're absolutely beautiful. So, we wanted to round up the best cafe designs and the most creative food from around the world. The places that you simply cannot afford to miss when arriving in a new city.
Some of these are in the most visited cities in the country. All worth checking out…
The 50 Most Instagrammable Cafes In Asia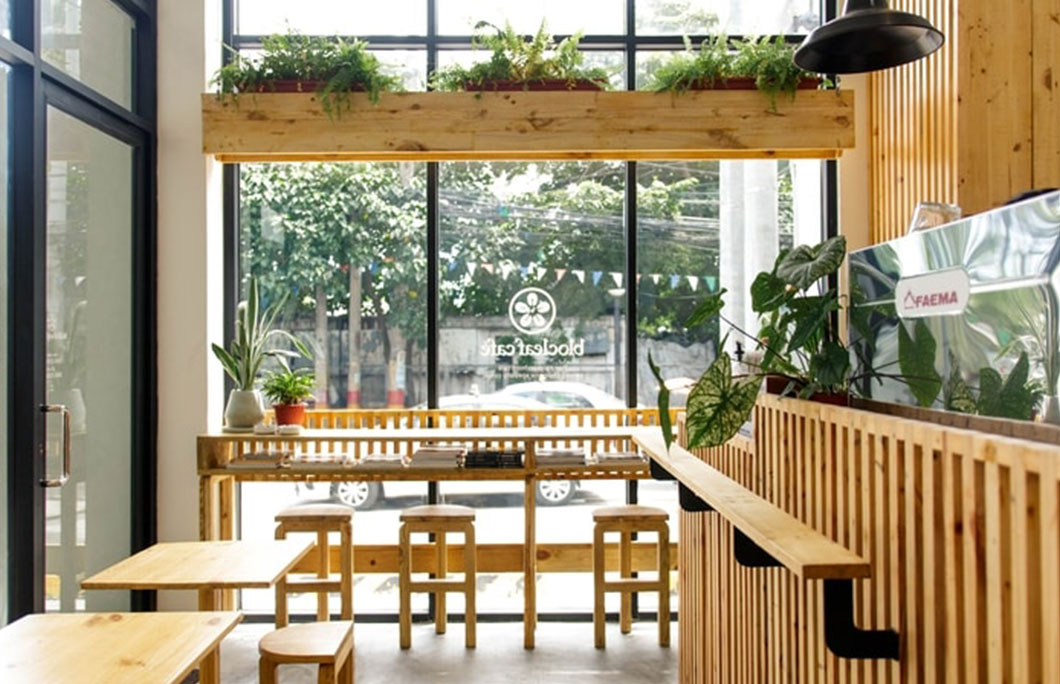 50th. Blocleaf Café Malate – Manila, Philippines
A wonderfully bright yet still cosy neighbourhood café in the heart of Malate serving sunny cups of Filipino specialty coffee. Its rustic, wooden interior with plenty of lush greenery makes it one of the most Instagrammable cafes in Asia.
---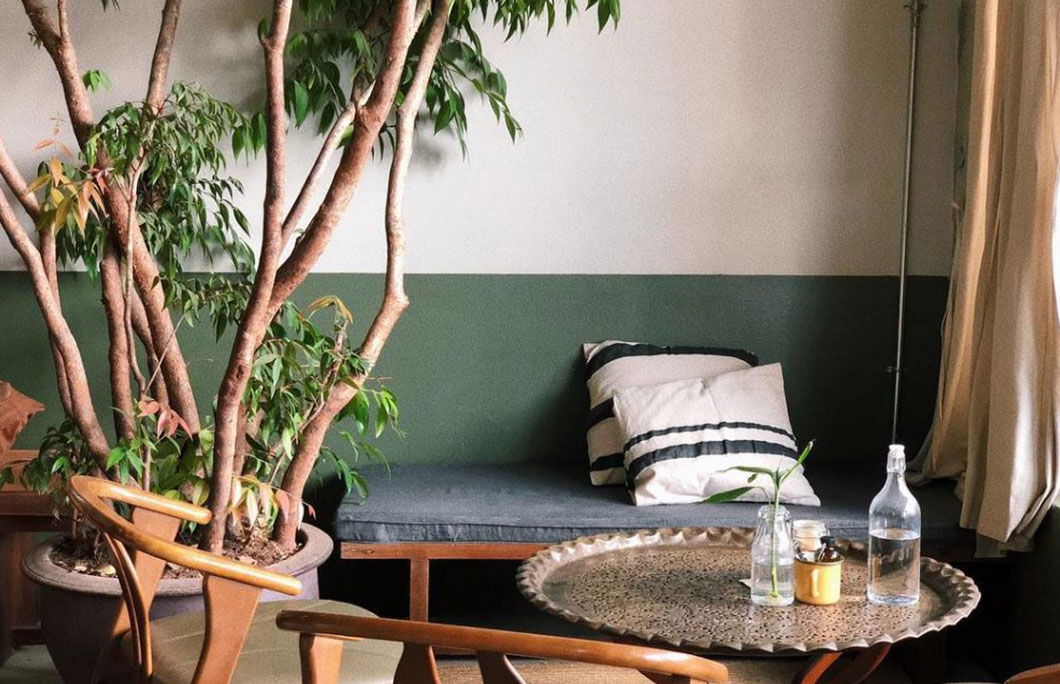 49th. Cabana Cafe – Vientienne, Laos
A stylish design cafe in the heart of Vientienne, The Cabana Design Studio & Café is a beautifully tranquil place to spend an afternoon. The coffee is super, but the interior is the real highlight.
Here, you can sip on simple drip coffees, authentic Australian flat whites or creamy lattes, as well as a superb cold brew while you get those snaps.
---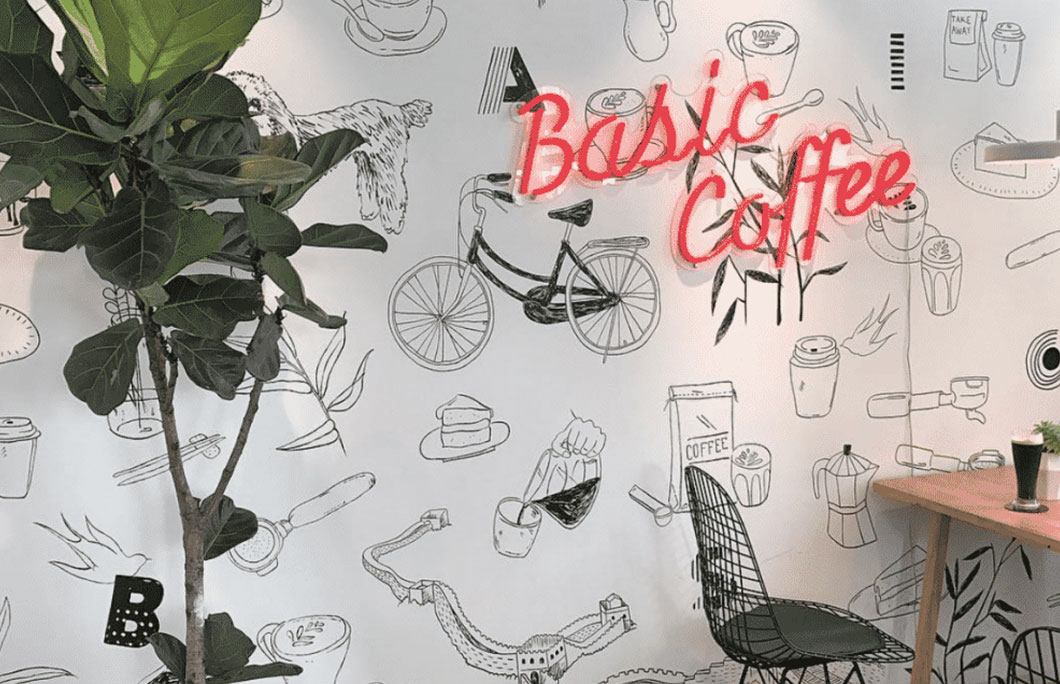 48th. Basic Coffee – Beijing
Don't let the name of this place fool you. There is nothing basic about the coffees here at Basic Coffee. They boast some of the best brews in Beijing and they even have over 100 different kinds of coffee beans ready to be roasted at a moments notice here.
For cold-caffeine fans, try their hipster and innovative Cold Coffee that is blasted with nitrogen. Nothing basic about that!
---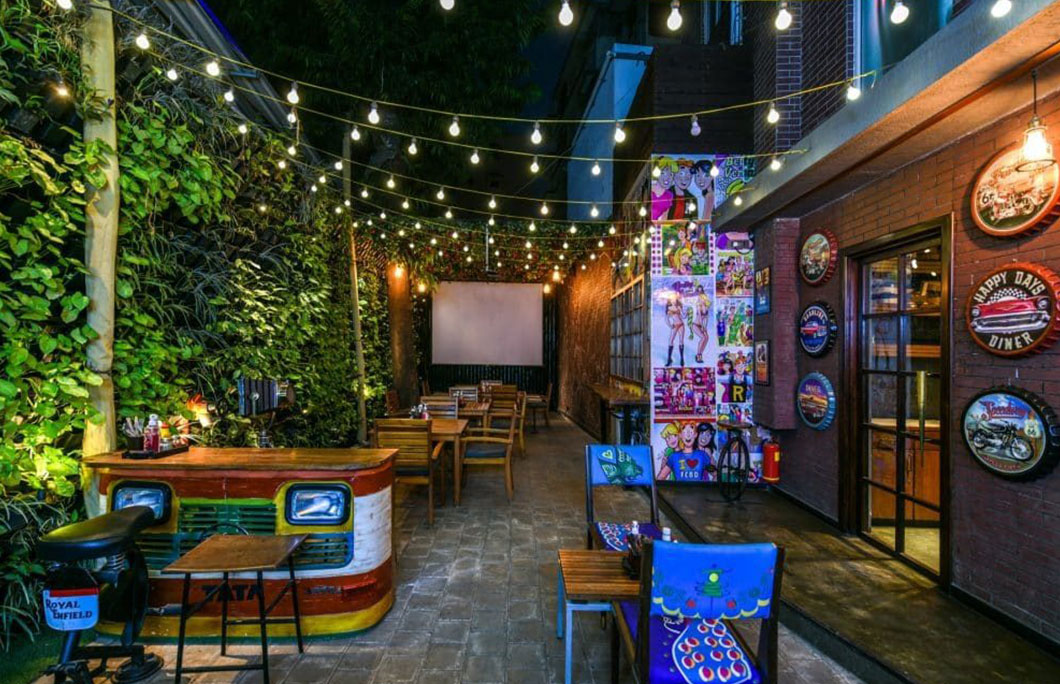 47th. Coffee Culture – Mumbai, India
One of the liveliest and colourful cafes in Mumbai. With two fine outlets across the city, Coffee Culture is your go-to when in doubt. The quirky ambiance, polite service and great coffee will make up for your gloomy day.
A solid spot for a perfectly frothy cappuccino.
Check out the best coffee shops in Mumbai here.
---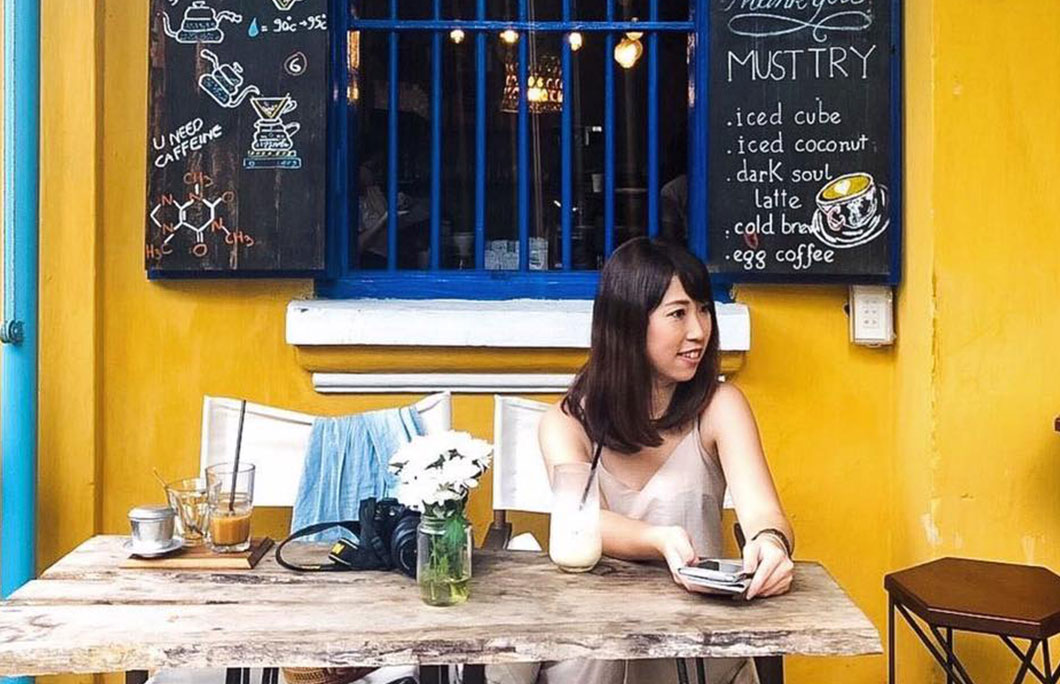 46th. The Espresso Station – Hoi An, Vietnam
Hoi An's famous yellow walls really shine at this quaint cafe that uses freshly roasted beans from Da Lat. The Espresso Station has all sorts of pretty drinks to match its design aesthetic, including a delicious ice coconut coffee.
---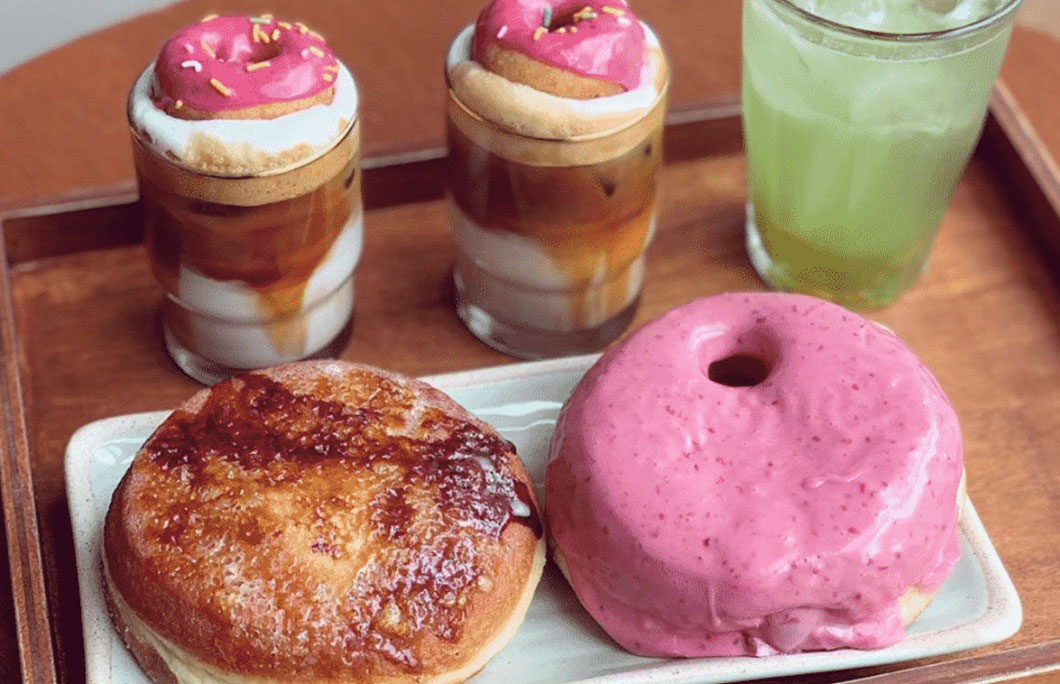 45th. Old Ferry Donut – Seoul, South Korea
This super adorable donut and coffee shop has all sorts of colourful treats to add to your Insta. Their signature serve is a Homer Simpson-inspired pink sprinkle donut floating on top on latte foam. You'll be sharing pics from here for months to come.
---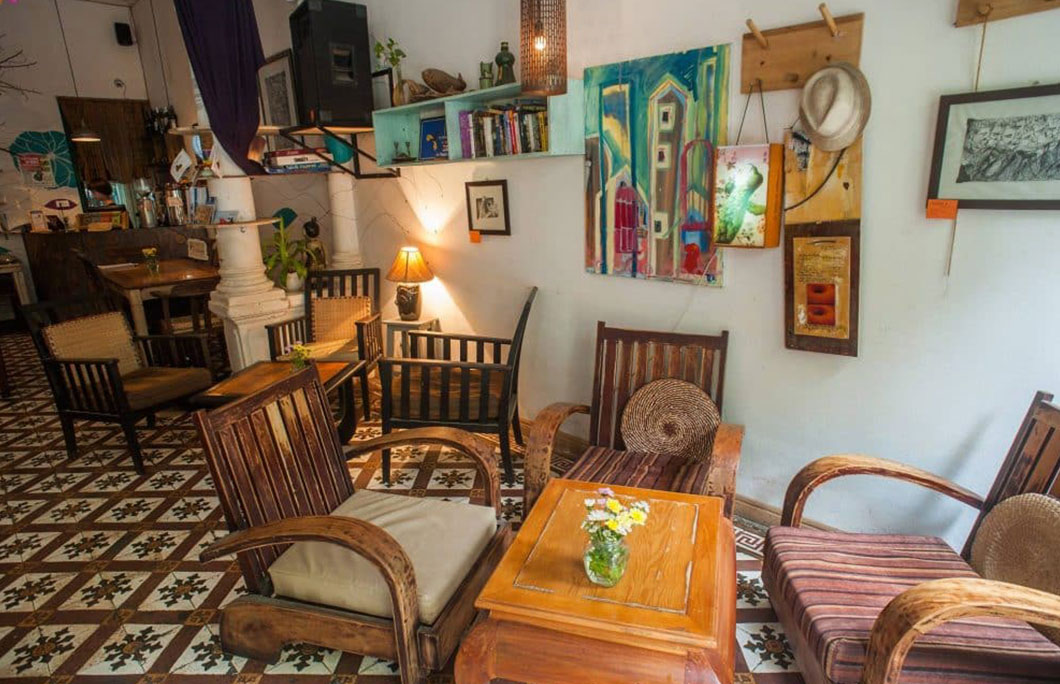 44th. Hanoi Social Club – Hanoi, Vietnam
One of the best places in the city for a Western-style brunch. Comfy seats, big portions and great coffee to wash it down with. Includes lots of healthy options as well as dirtier "cheat meal" style treats.
The rustic decor and unusual design touches make it a must-see.
---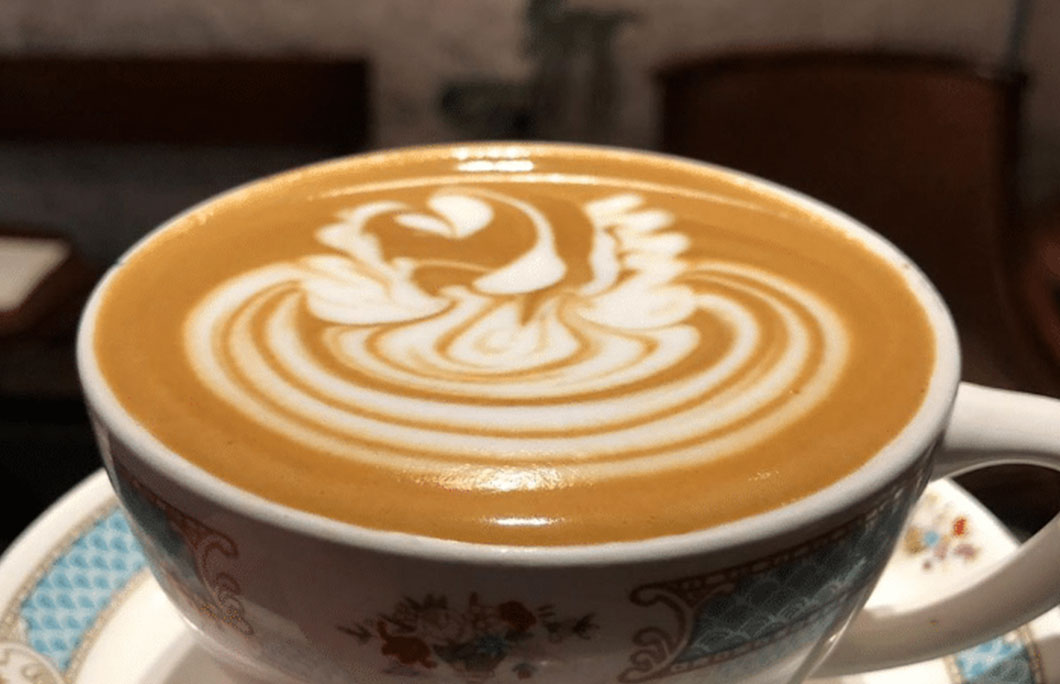 43rd. Halfway Coffee – Hong Kong
East-meets-West at this hip coffee store that merges funky neon lights with coffee served in traditional painted porcelain cups. Halfway Coffee is near all the antique shops in Upper Lascar Row, so you can go shopping for your own cups afterwards. It's well deserving among the most Instagrammable cafes in Asia.
---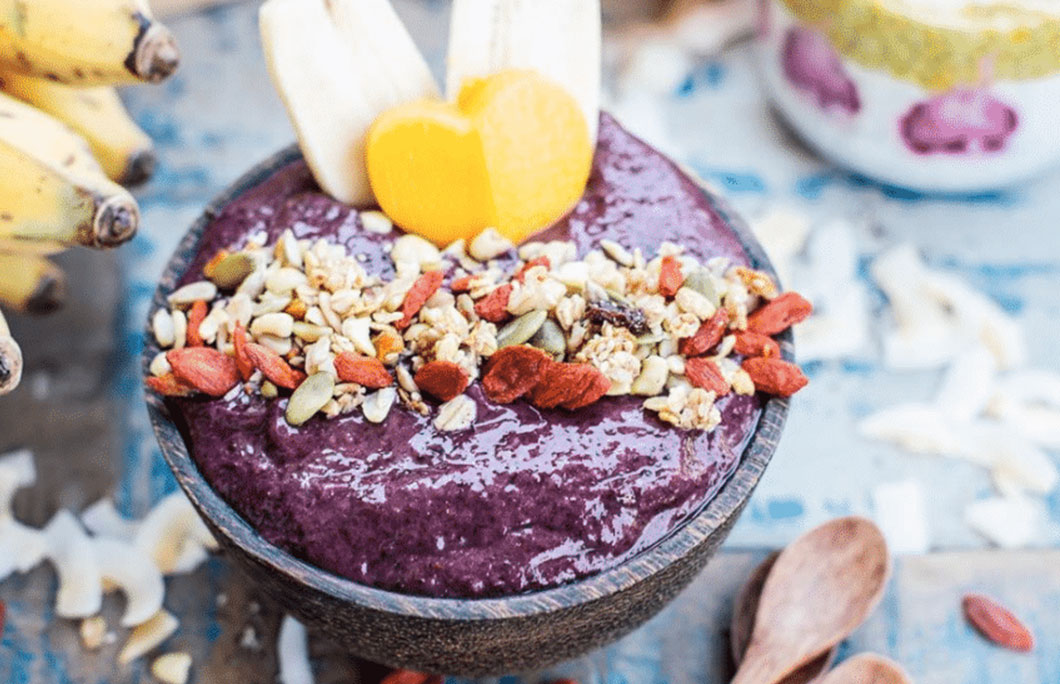 42nd. Backyard Cafe – Phnom Penh, Cambodia
Backyard Cafe is a fun, vibrant healthfood cafe that's ideal if you want to work on your computer or just curl up with a good book. Their menu has a wide range of vegan, vegetarian, raw, gluten-free and sugar-free options that are all super photogenic.
As for the coffee? It's beyond fresh and they even make their own cashew milk.
---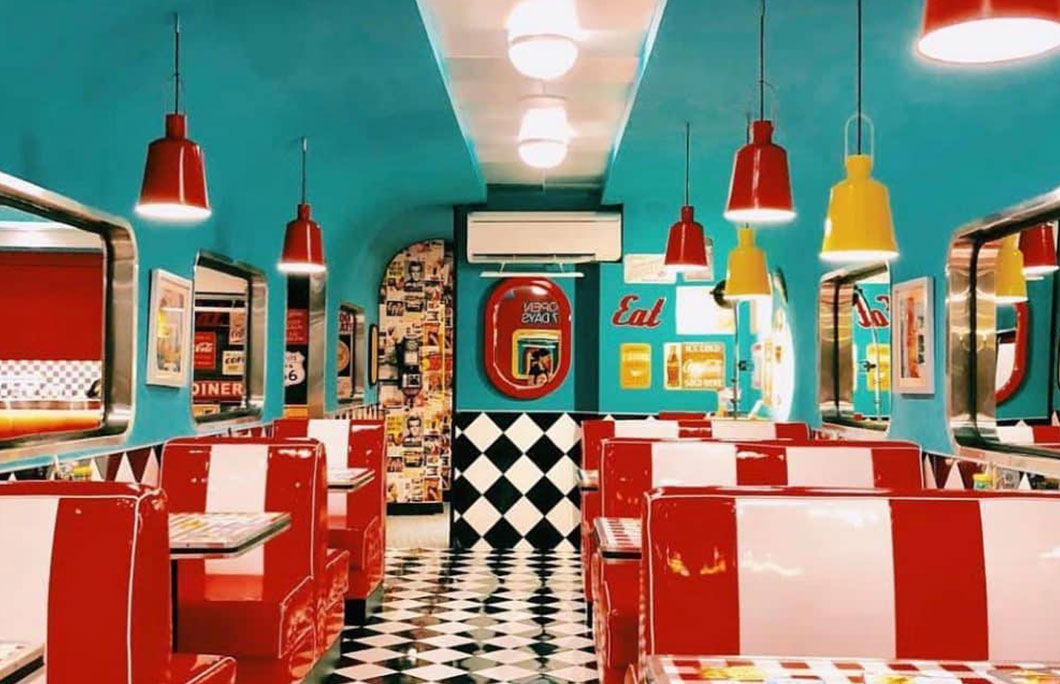 41st. Cosmic Diner – Bali, Indonesia
Cosmic Diner is a unique retro eatery in Bali – you'll think you've been transported back to New York in the 1960's. Retro cartoon and comic book cuts out line the walls on the hallway, with shiny red booths and old school decor complete the look. Be sure to order a milkshake which comes served in a cowboy boot-shaped glass.
---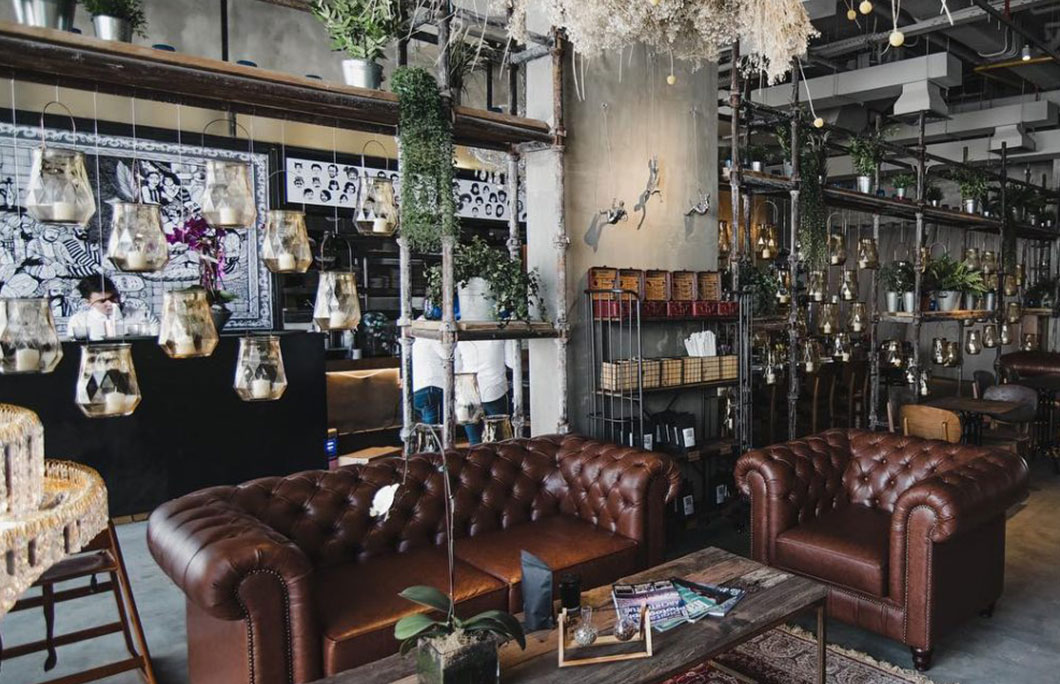 40th. Emirati Coffee Dubai – Dubai, UAE
Emirati Coffee have a strong emphasis on passion and pride for what they do, which trickles down from every cup of speciality coffee to their sleek design. It has an industrial chic feel, with rich leather sofas, concrete walls and twinkling chandeliers.
---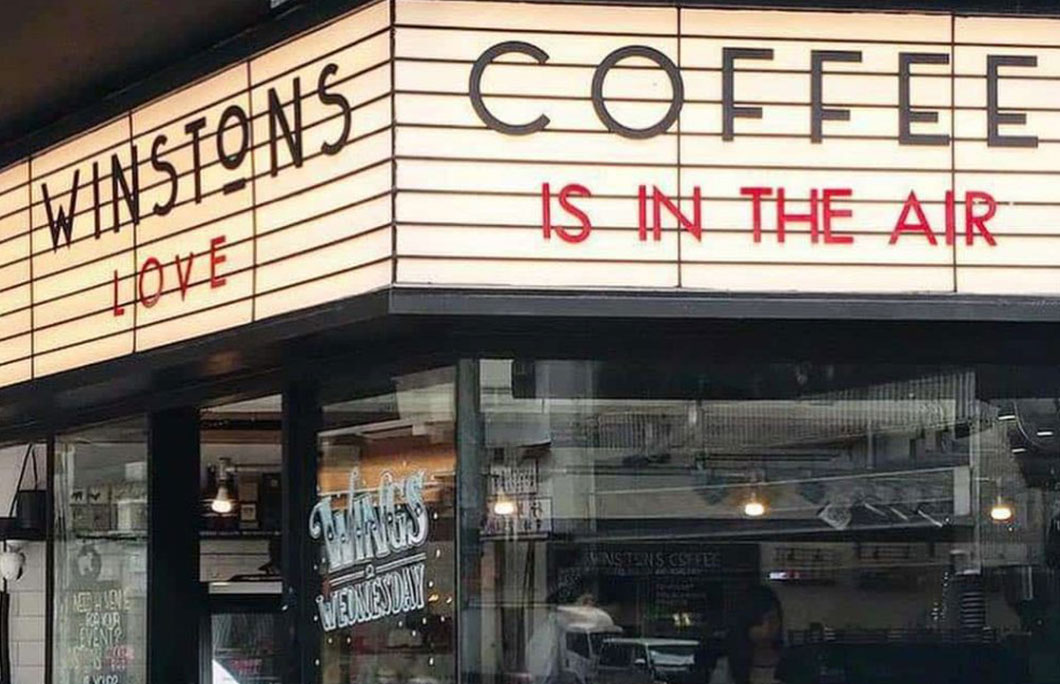 39th. Winstons Coffee – Hong Kong
Winstons is an independent coffee shop founded by three British men when they couldn't find a store in Hong Kong that ticked all the boxes. So, they created their own. With a La Marzocco coffee machine in pride of place and friendly staff, it has everything you need.
The oldschool cinema-style signage out front is the perfect Insta backdrop.
Check out the best coffee shops in Hong Kong here.
---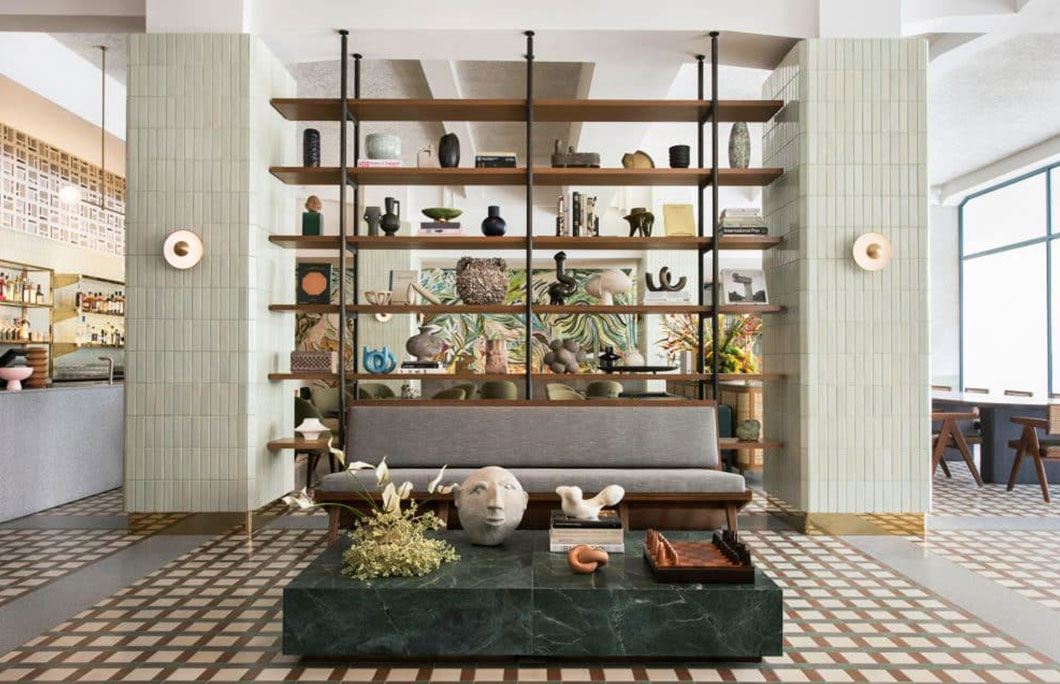 38th. Clan Cafe – Singapore
They serve an all day brunch menu here with a particular focus on their healthy grain bowls. Sit back in the large comfy seats and let yourself fully relax. Hard to decide if the interior or the food is the prettiest element here.
---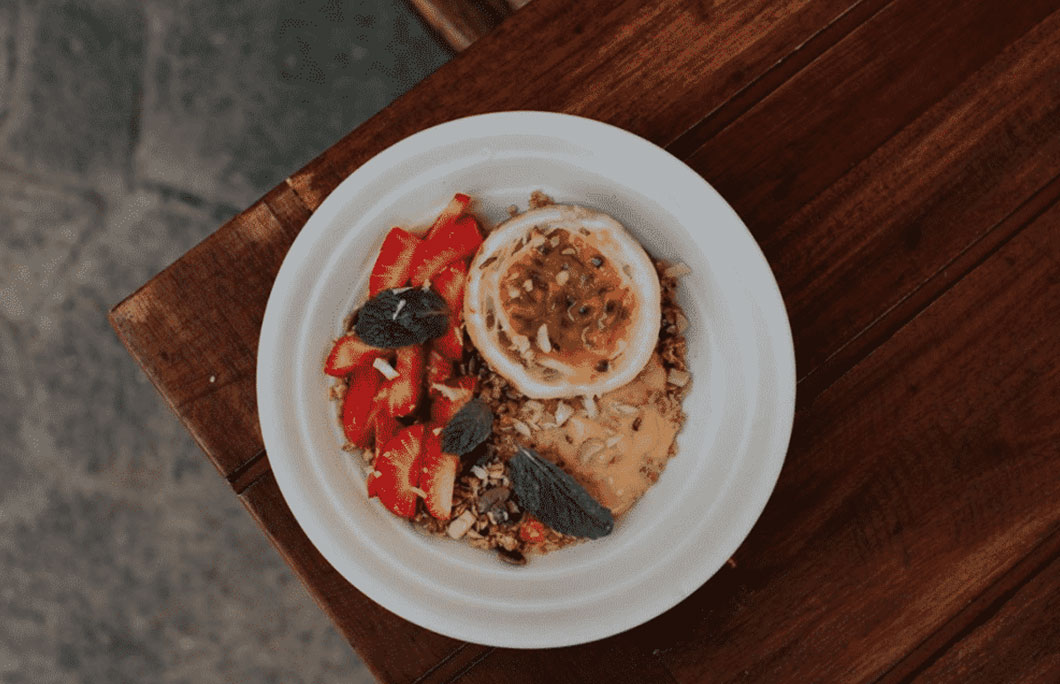 37th. Cafe Kumbuk – Colombo, Sri Lanka
Cafe Kumbuk is an oasis of calm in this busy city that instantly brings you a sense of tranquility when you walk in. Simple design with modern and exciting food.
Check out The 7 Most Instagrammable Spots In Colombo
---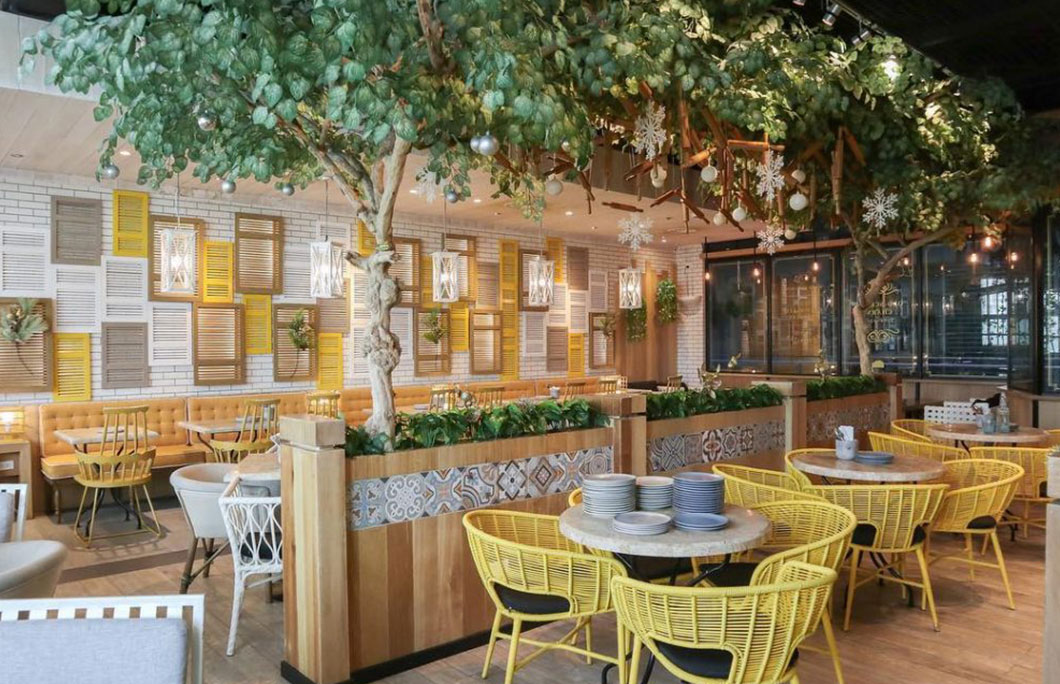 36th. Le Petit Soufflé – Manila, Philippines
Manila has its fair share of some of the best coffee shops in the Philippines, but Le Petit Souffle is easily one of the most Instagrammable cafes in Asia. It's a colourful, fun place with French-Japanese food but it's the desserts that really stand out.
Order a signature soufflé and get 'gramming with the leafy trees and bright yellow decor as your background.
---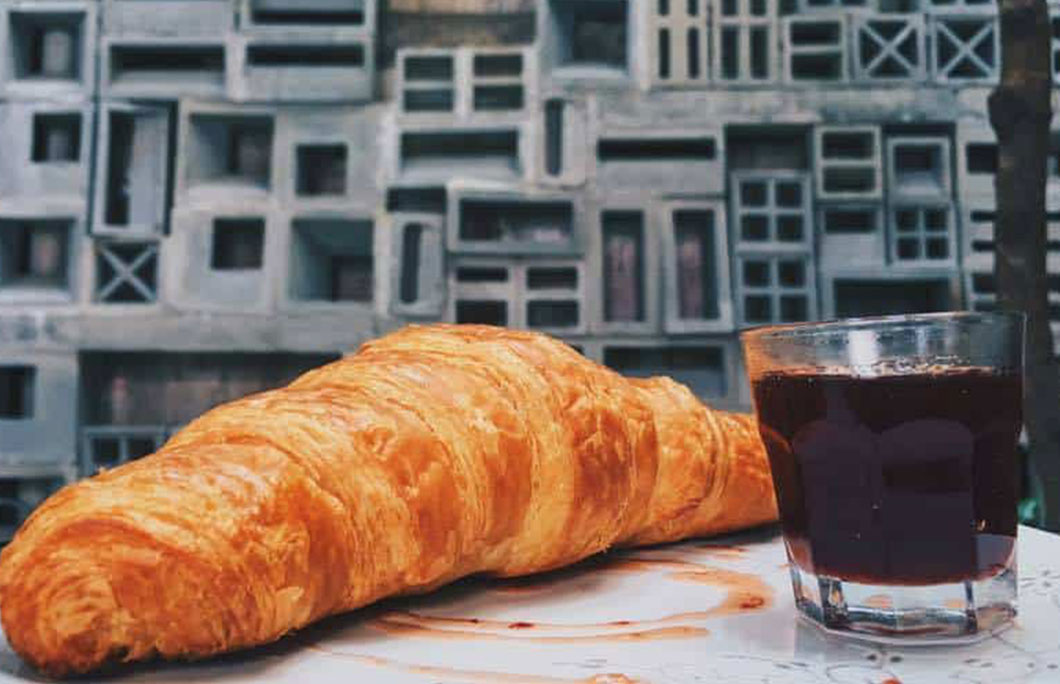 35th. Leaf & Co – Kuala Lumpur, Malaysia
Leaf & Co has all sorts of backgrounds for your Insta pics, but cool outdoor brick wall is a real highlight. It's made up of all different shapes and sizes of concrete bricks and instantly catches your eye. It's a great contrast to their rainbow cakes and pastel-coloured teas and smoothies.
---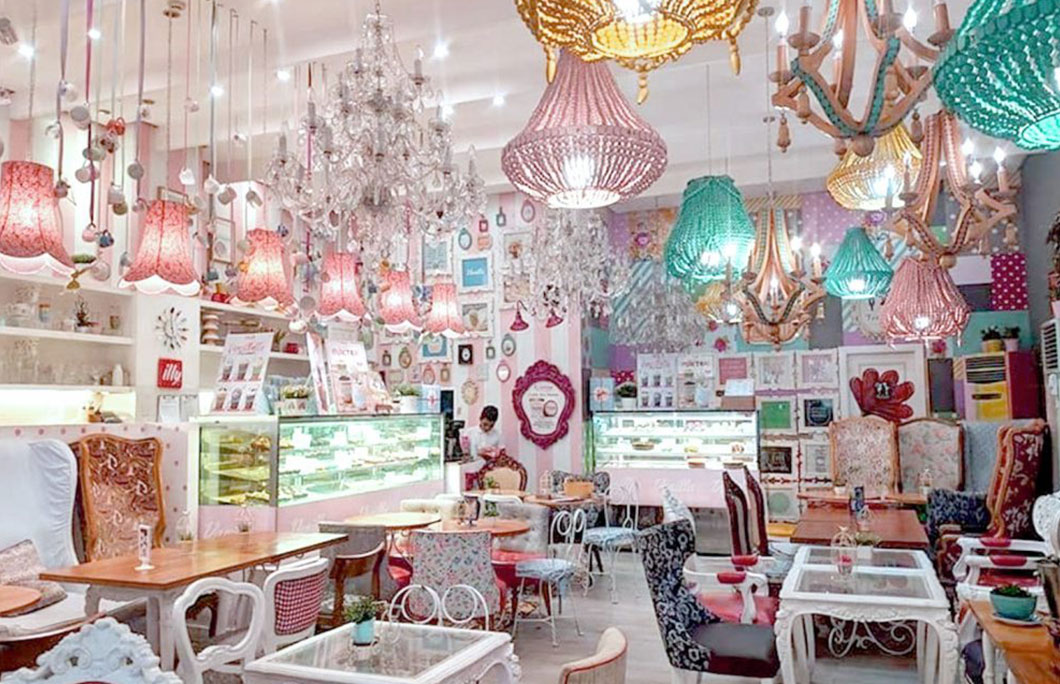 34th. Vanilla Cafe – Manila, Philippines
With freshly baked cupcakes in a great variety of flavours, it's no wonder people are on a Vanilla Café cupcake craze. This Instagrammable cafe has locations all across Manila so you'll never be too far from posting one of their pretty treats on your social media. The cupcake-coloured interiors are the cherry on the top.
---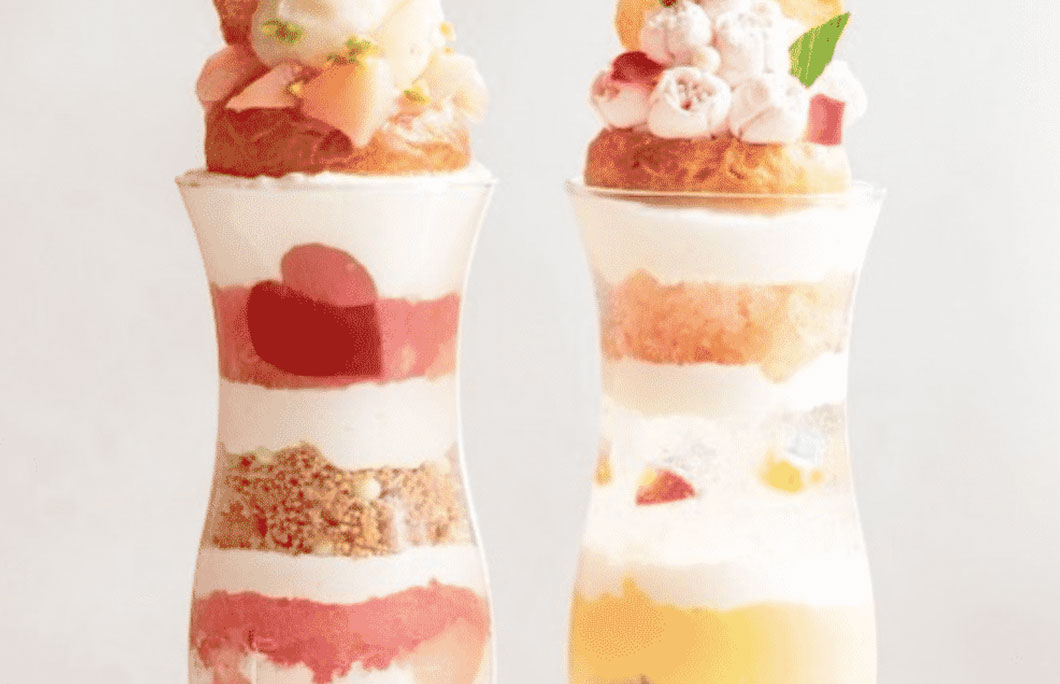 33rd. Salon Bake&Tea – Tokyo, Japan
Salon Bake&Tea is on the third floor of the NEwoMan building outside of Shinjuku Station and is best known for it seasonal fruit parfaits. These absolute beauties come in all different colours and are perfectly layered like true works of art. The bakery itself is simple and stylish, letting the food shine.
---
32nd. Mère Café – Phnom Penh, Cambodia
Just a 15-minute walk away from Central Market is this beautifully designed cafe that's all about good coffee and great vibes. Whether you want a smooth filter or a creamy iced latte, this spot will be your new go-to for flatlay photographs.
---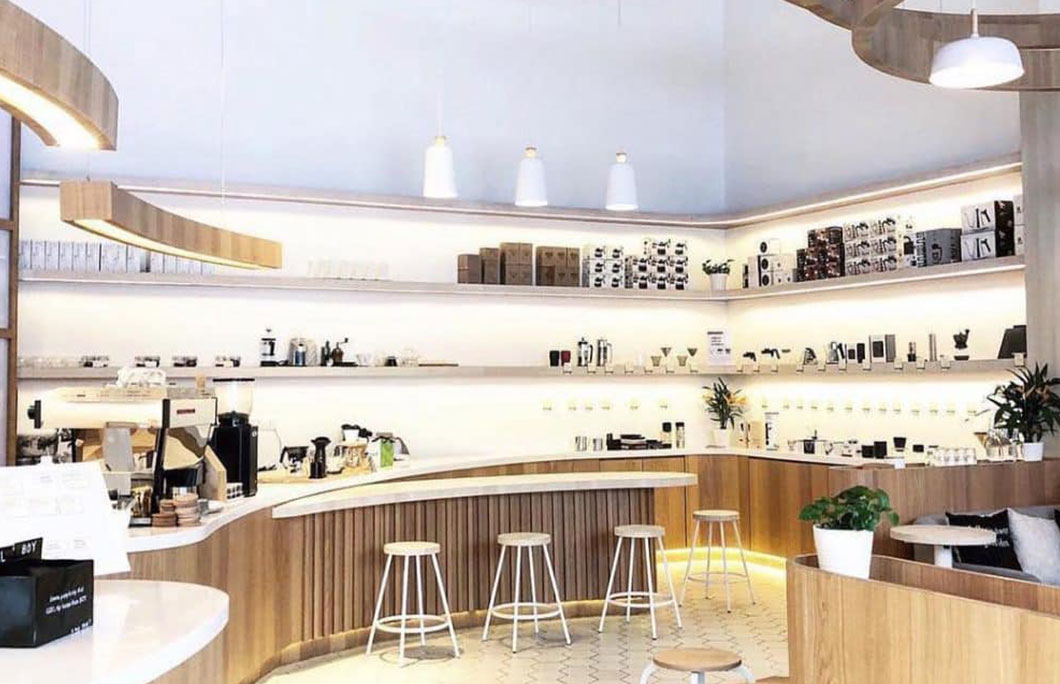 31st. Maven Coffee – Kuala Lumpur, Malaysia
Maven Coffee looks more like a high-end boutique than a cafe, it's that stylish. They roast their own coffee so everything tastes just as good – if not better – than it looks. As soon as you step foot inside you'll see it's one of the most Instagrammable cafes in Asia.
---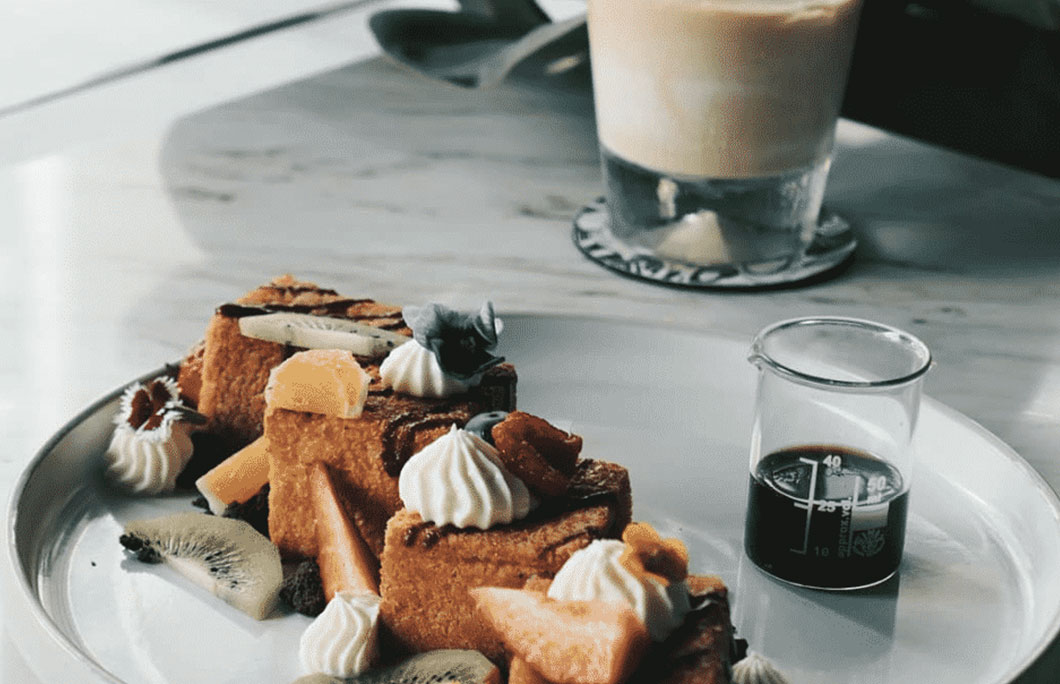 30th. Wizards – Kuala Lumpur, Malaysia
This beautifully designed coffee house and restaurant is certainly working magic with its design. There's plenty of natural light, leafy green décor and a stylish, sophisticated vibe. Wizards is one of the most raved about cafes in KL, and for good reason.
---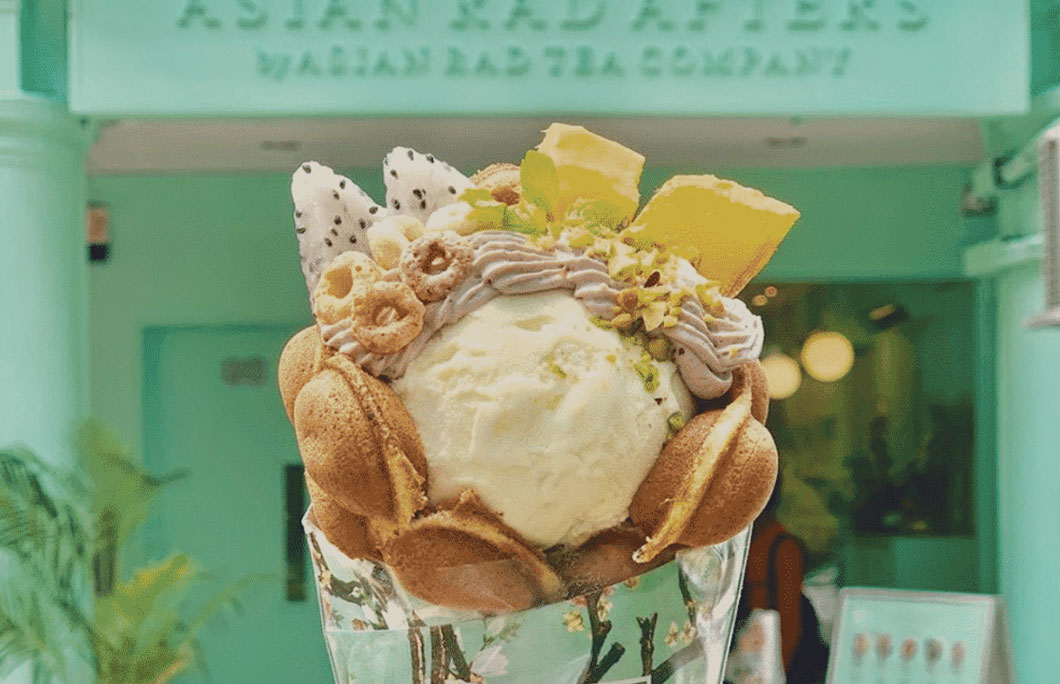 29th. Asian Rad Afters – Singapore
Asian Rad Afters is an Osaka, Japan outpost that wows with its mint green exterior and interior and photogenic bubble waffles. The waffles include delights such as the Blue City Chocolate (topped with oreo, blue whipped cream, popcorn, nuts and banana slices) and come served in floral paper cones.
---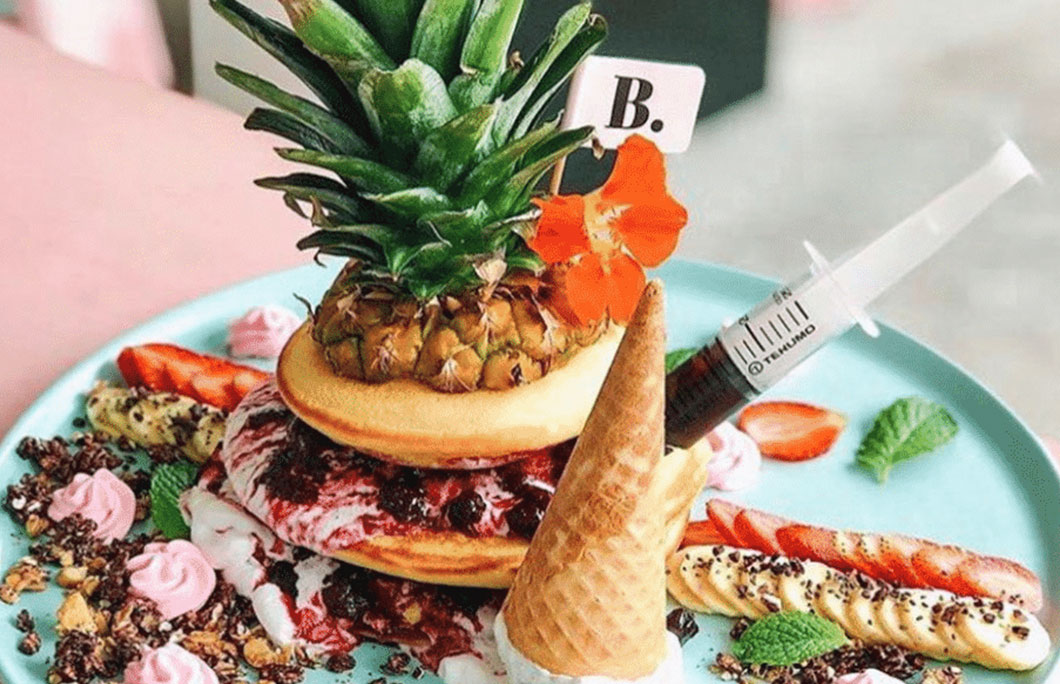 28th. Bali Bola – Bali, Indonesia
There's so many Instagrammable cafes in Bali, but one that really stands out is Bali Bola. This vegetarian cafe has pretty pastel design with murals on the walls, but it's their food that is most impressive. Pancake stacks include honey "injections" and upside down ice cream cones.
---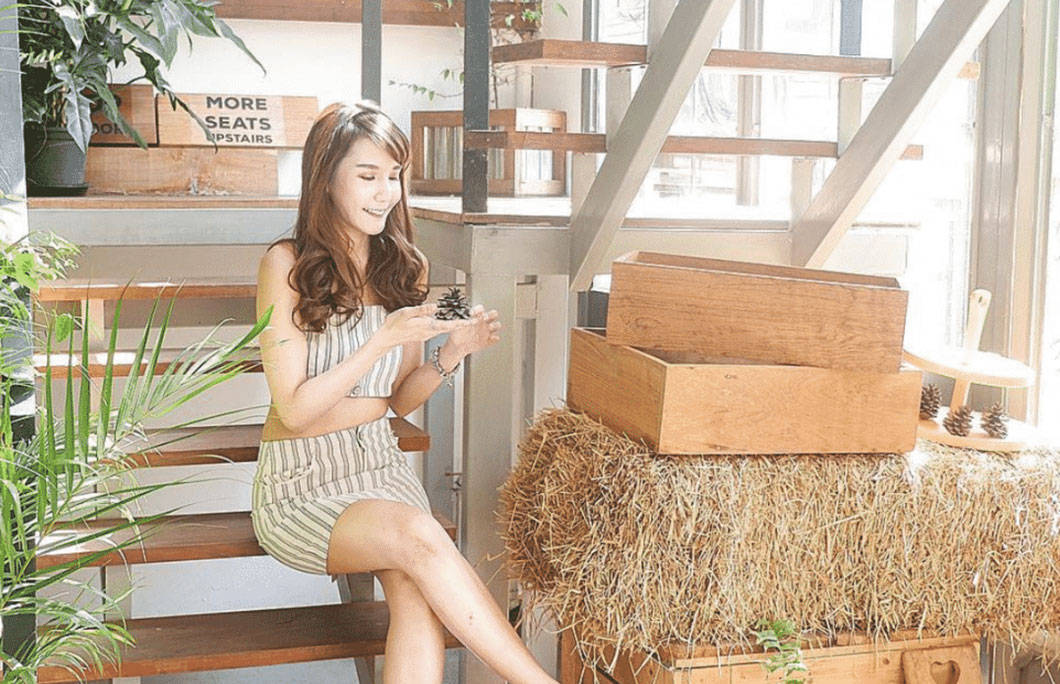 27th. Fill In The Blank – Bangkok, Thailand
Fill In The Blank is a French-inspired café and lifestyle shop with all sorts of beautiful things to post on your feed. It has a countryside, rustic feel with straw barrels, light wood and lots of garden greenery. You can't miss out on posing here on a bright sunny day.
---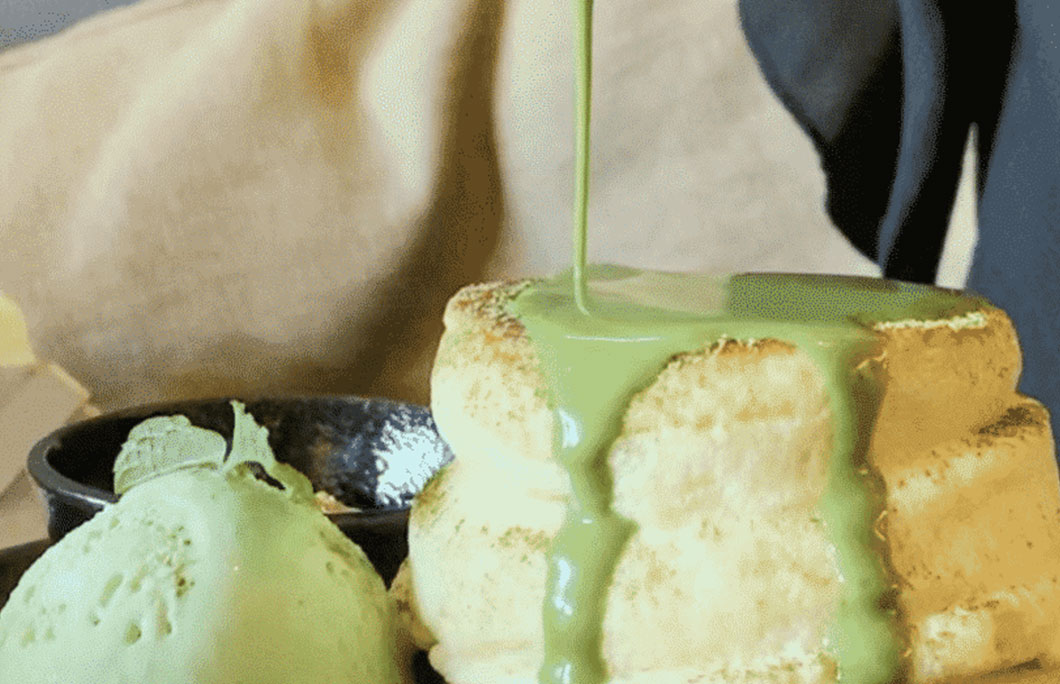 26th. Omarubucho – Tokyo, Japan
It's all about the matcha souffle pancakes here, which are light and fluffy – they may just be one of the world's most Instagrammable dishes. While the cafe itself is beautifully bright and airy, your eyes will focus solely on the pancakes themselves.
Check out The 7 Most Instagrammable Spots In Tokyo
---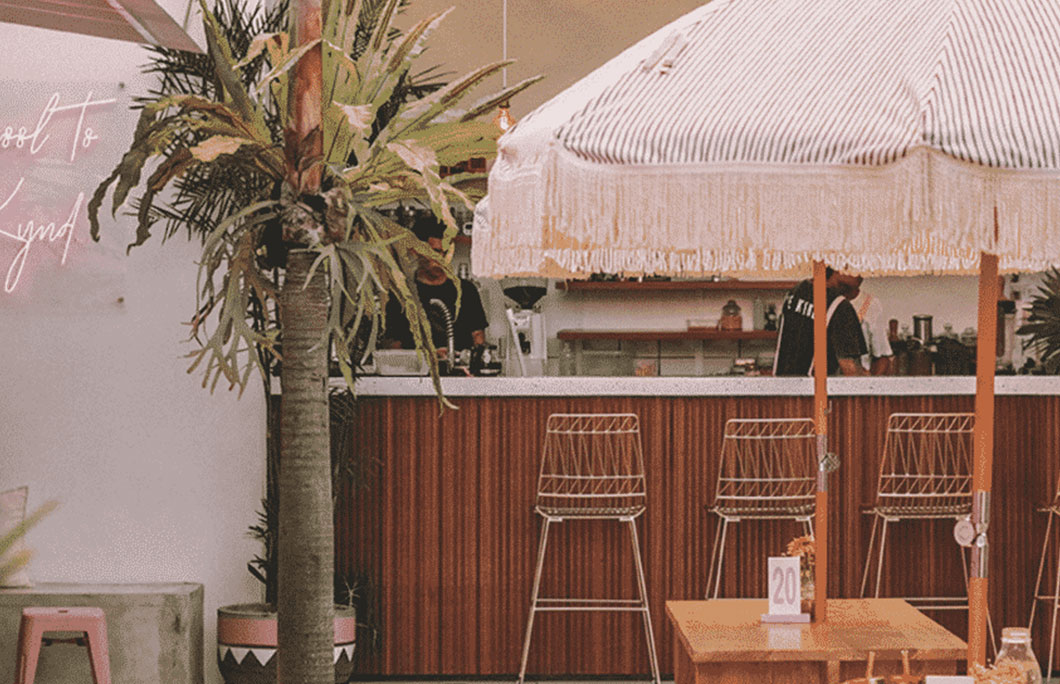 25th. KYND – Bali, Indonesia
If you think the landscape is stunning in Bali you'll be even more taken as soon as you walk in here. The cafe is a sensory overload, with colours bursting from every angle. Chances are you've seen KYND pop up on your Insta feed before!
Check out The 7 Most Instagrammable Spots In Bali
---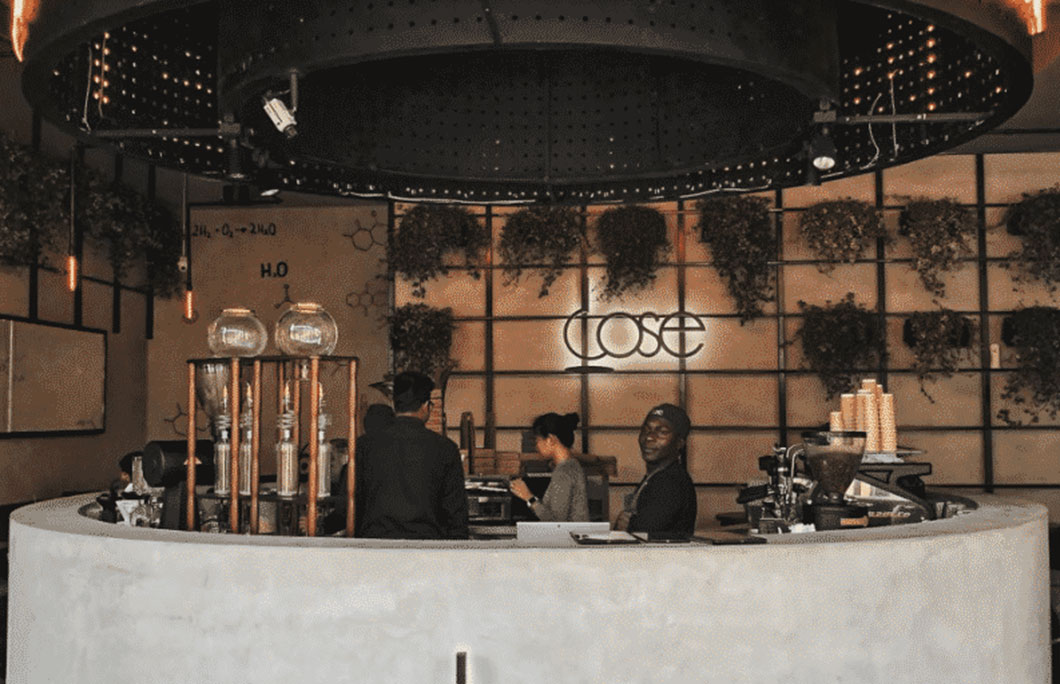 24th. Dose Café – Dubai, UAE
The décor at this hip coffee shop is minimalist, with gleaming brass accents and a laboratory-inspired aesthetic. The circular bar with neon molecular signs looks great in any Insta post, as does their droolworthy soft serve and red velvet lattes.
---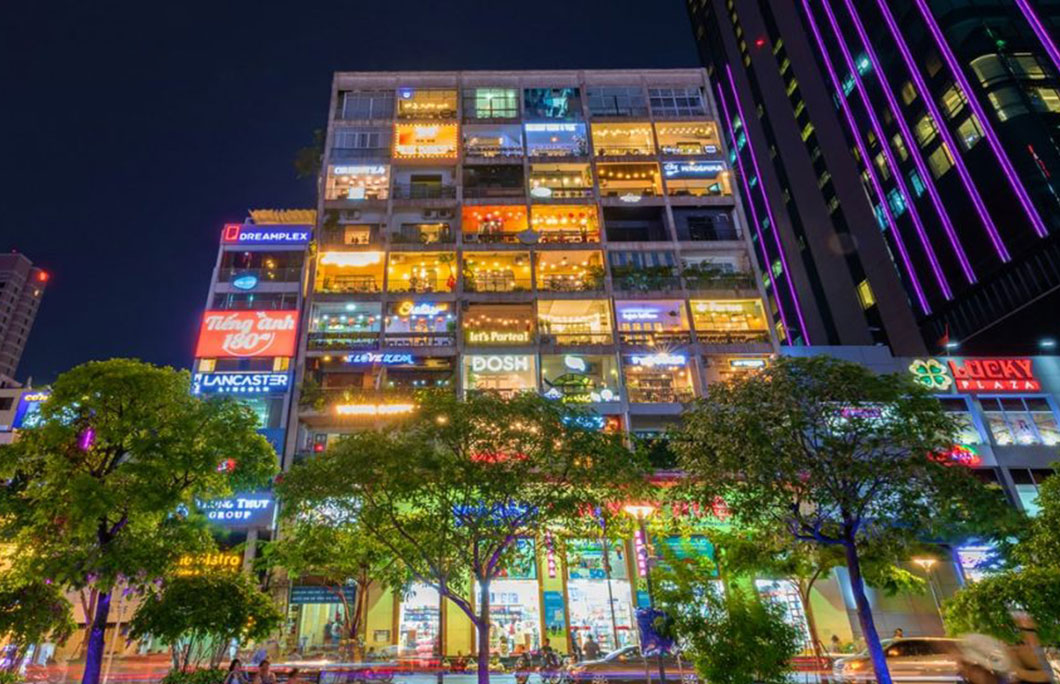 23rd. Cafe Apartment – Ho Chi Minh City, Vietnam
Not just one coffee shop, but many! This is an entire building where apartments have been turned into cafes and boutiques. Either grab a shot from the outside or explore the individual cafes inside and get a unique perspective of the city from the "apartments".
Check out The 7 Most Instagrammable Spots In Ho Chi Minh City
---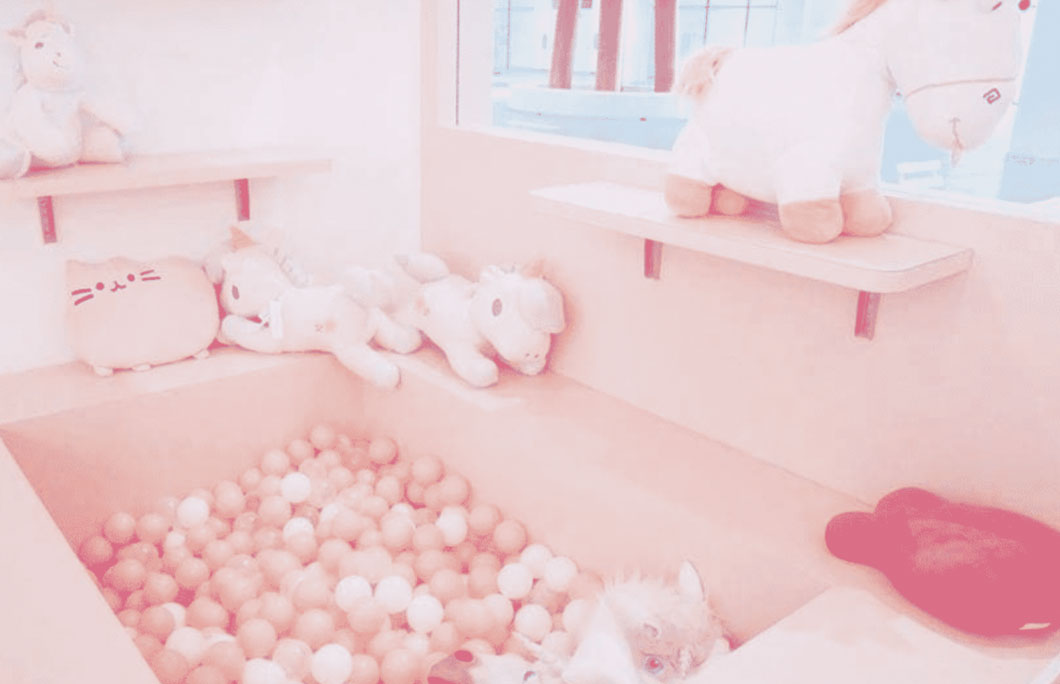 22nd. La Fleur Café – Kuala Lumpur, Malaysia
La Fleur is a cafe that takes its inspiration from the colour pink and unicorns. It doesn't really get more Instagrammable than that! It's a pink powerhouse with unicorn-themed sweet treats and drinks.
Check out The 7 Most Instagrammable Spots In Kuala Lumpur
---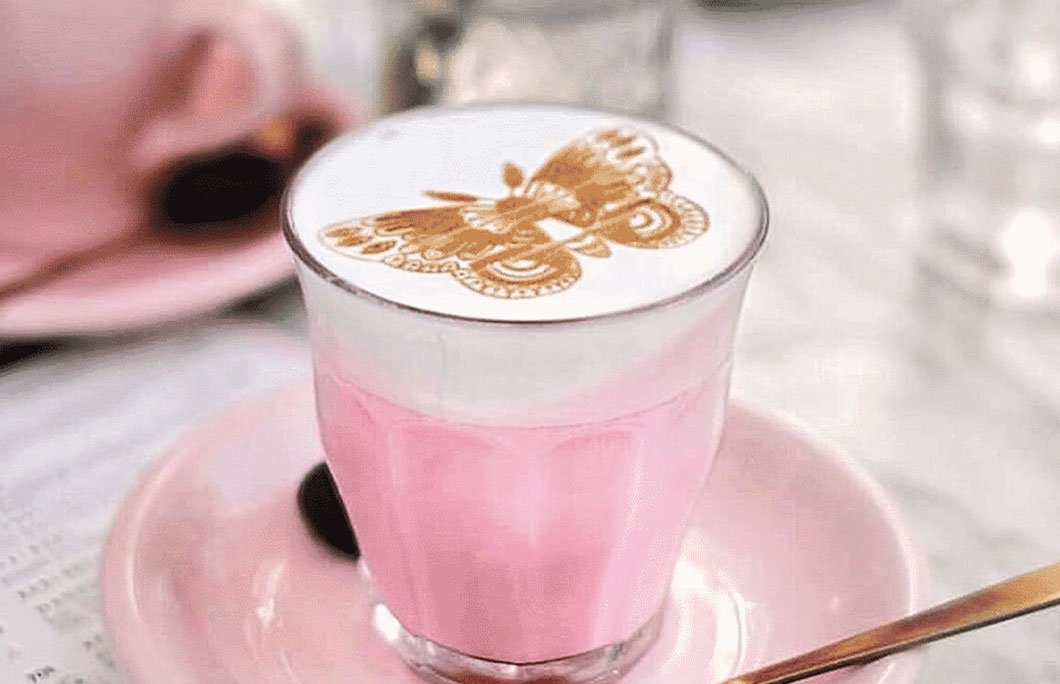 21st. Coffee Cartel – Bali, Indonesia
This beautiful cafe is a Sydney transplant, bringing pretty pink design and creative coffee to Bali. A stand out here is the innovative Ripple Machine: you'll turn ordinary coffee into an extraordinary experience. Using patented printing technology, the machine creates inspiring ripples from any image or text on the foam layer of coffee beverages.
​You simply download the app, and you can choose any photo you like to appear on your coffee!
---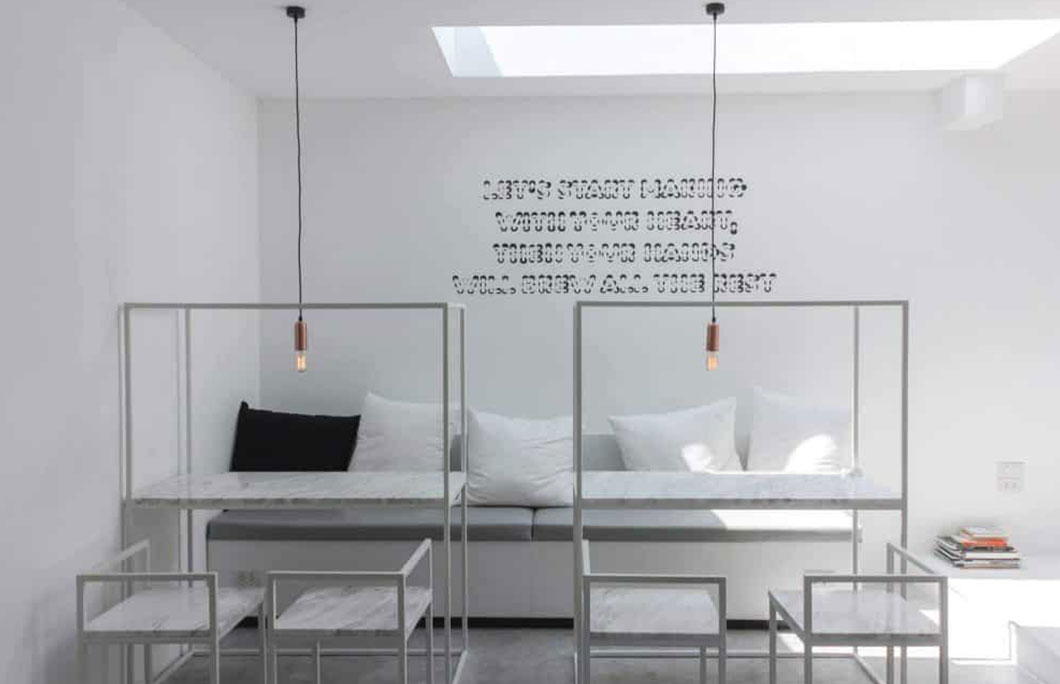 20th. Hands and Heart – Bangkok, Thailand
Hands and Heart is a relaxing and chill coffee shop that offers a great selection of coffees and snacks. This shop has a very minimalist interior and focus on the black and white colour scheme (even with their coffees).
Try one of their famous single-bean house blend coffees here at Hands and Heart.
---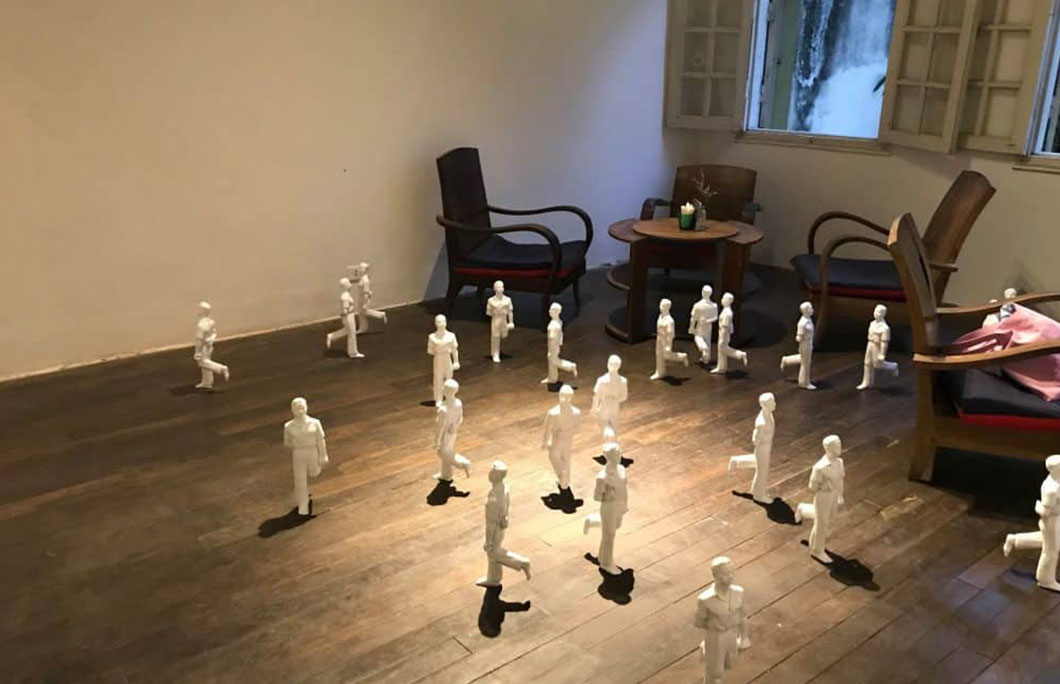 19th. Manzi – Hanoi, Vietnam
Manzi is a contemporary art gallery that doubles as a cute and charming cafe. The French-style colonial white building has a leafy courtyard out front, with a cool lightbox neon sign inside which leads to the top floor. Here, there's all sorts of rotating artworks to snap. The mini soldiers (below) are a current highlight.
---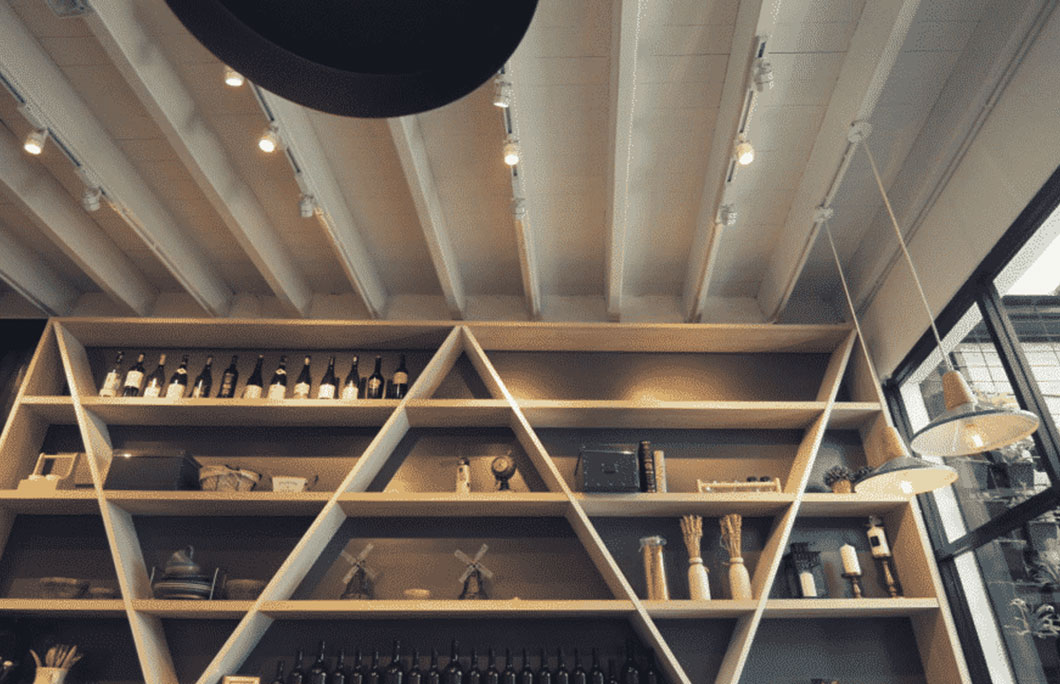 18th. Lavish Fusion Bakery – Penang, Malaysia
You'll find Lavish Fusion Bakery in the buzzing Georgetown area and as soon as you walk in you'll love the interior design. It's quite Scandi-esque, so expect sleek wood and clean lines. The food is every bit as spectacular.
Check out The 7 Most Instagrammable Spots In Malaysia
---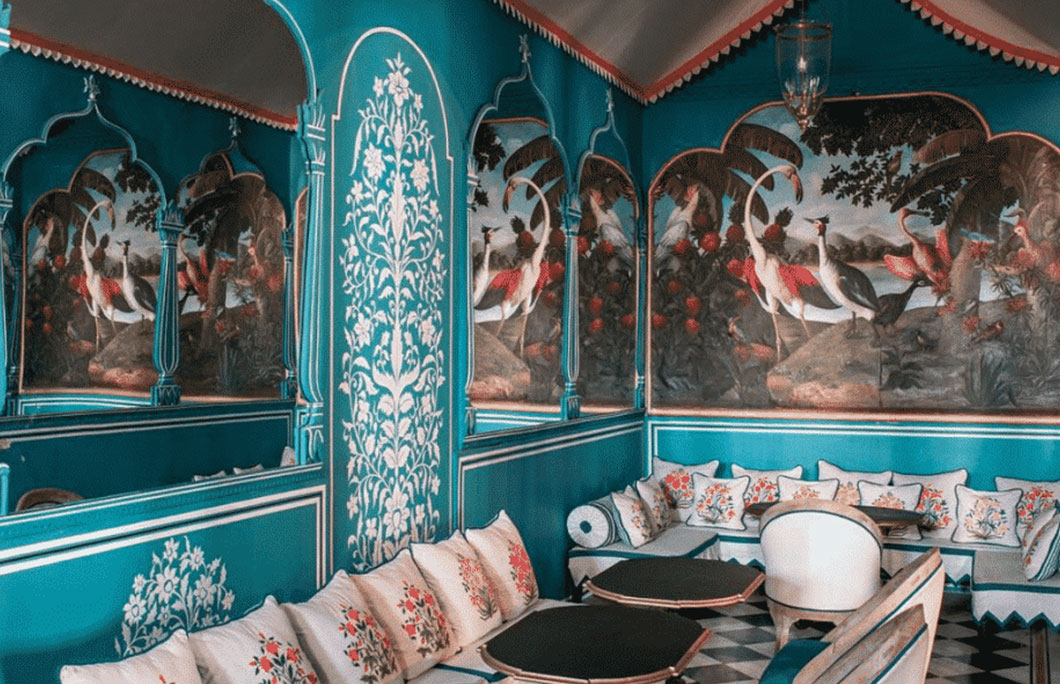 17th. Palladio – Jaipur, India
Every corner of this wonderfully ornate venue is the perfect canvas on which to paint your creative Instagram shots. It's easily one of the prettiest places to eat and drink in the entire world.
Palladio Jaipur is located within a restored garden, in the historic Narain Niwas Palace Hotel.
Check out The 7 Most Instagrammable Spots In Jaipur
---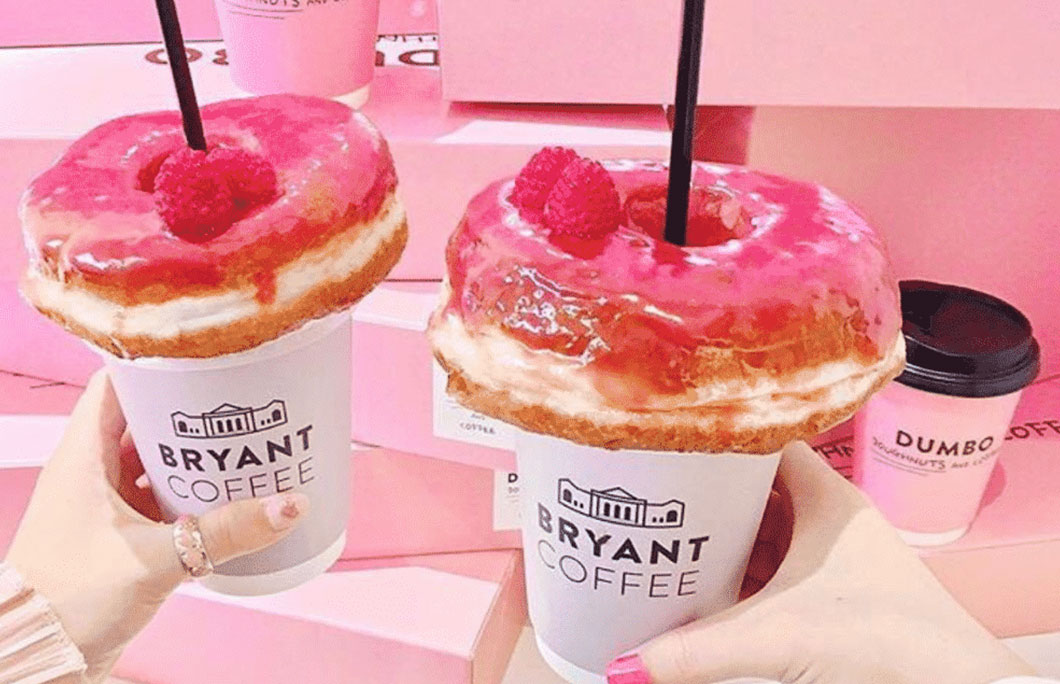 16th. DUMBO Doughnuts and Cafe – Tokyo, Japan
DUMBO is a specialty cafe where you can enjoy NYC style doughnuts with coffee that's some of the best you'll have in Japan. The doughnuts are handmade with a secret dough, which makes them crispy on the outside and so soft and fluffy on the inside. Wonderfully colourful, this place will really pop on your Insta.
---
15th. Coffee Project – Manila, Philippines
With multiple branches around the city, the feeling when walking into a Coffee Project is always a welcome one. With soft lighting and lush greenery, it's an oasis of calm and beauty in this bustling city.
Check out The 7 Most Instagrammable Spots In Manila
---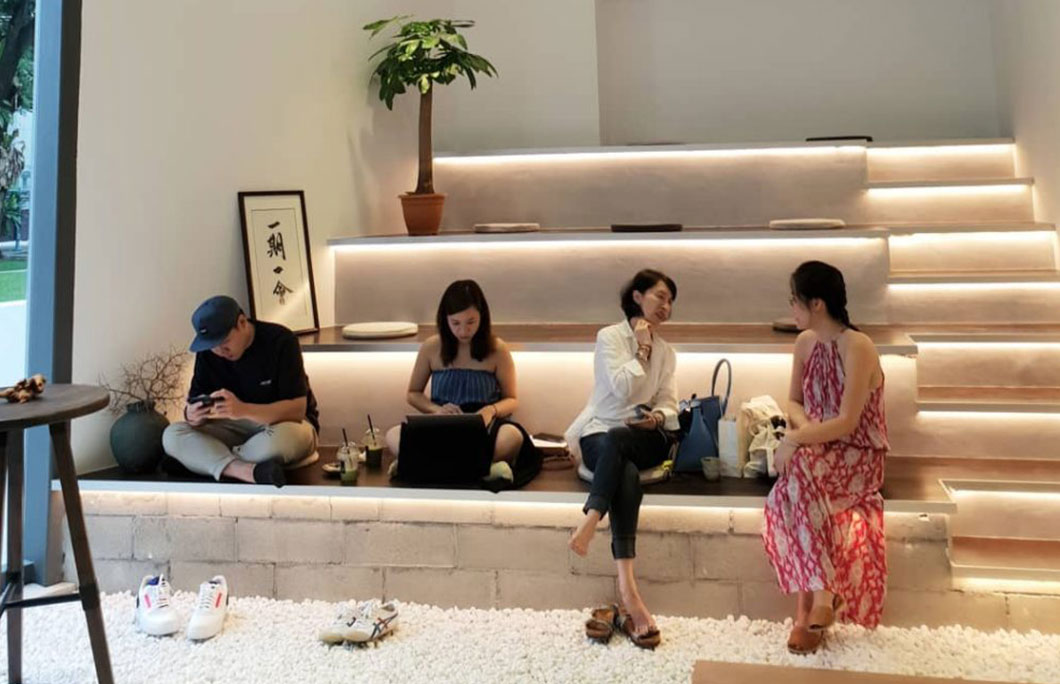 14th. Hvala – TripleOne Somerset – Singapore
Hvala is a sleek, minimalist matcha teahouse with unique step-style seating. There's a wide range of artisan matcha teas and desserts which look just as good as they taste. The interior here though, is what makes it one of the most Instagrammable cafes in Asia.
---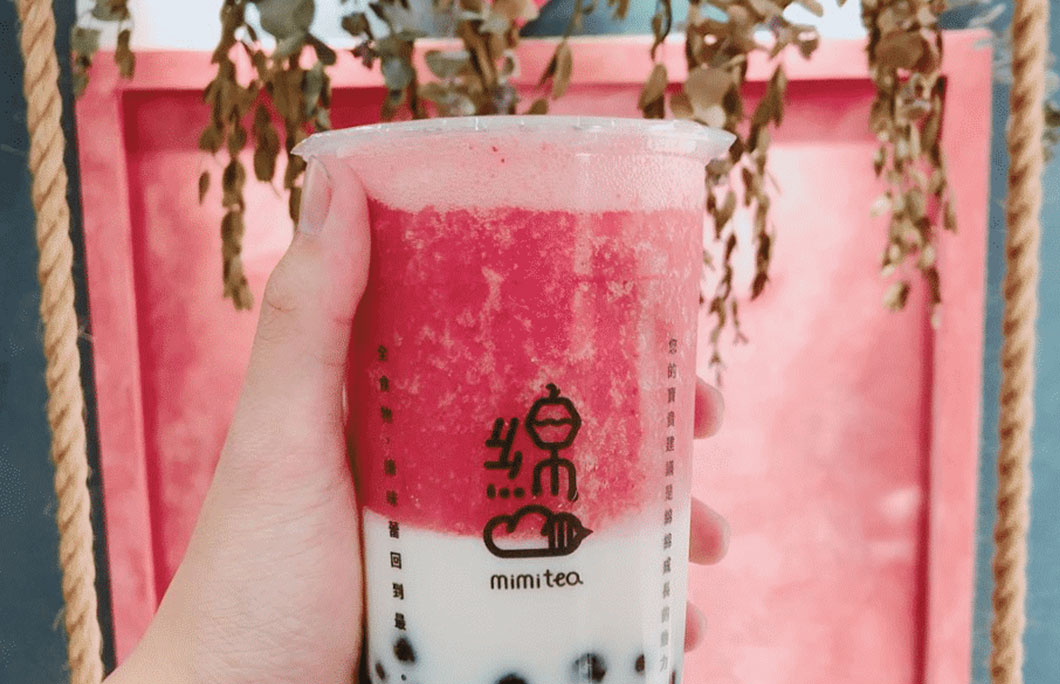 13th. Mimi Tea – Taipei, Taiwan
The latest tea craze of Boba, or bubble tea, originated from Taiwan so you just know that the best places for it are here. Not only does Mimi Tea serve amazingly colourful bubble teas with tapioca pearl bubbles, the cafe itself is heavenly. Pose by the flower wall and be sure to get a photo on the cute rope swing chair.
---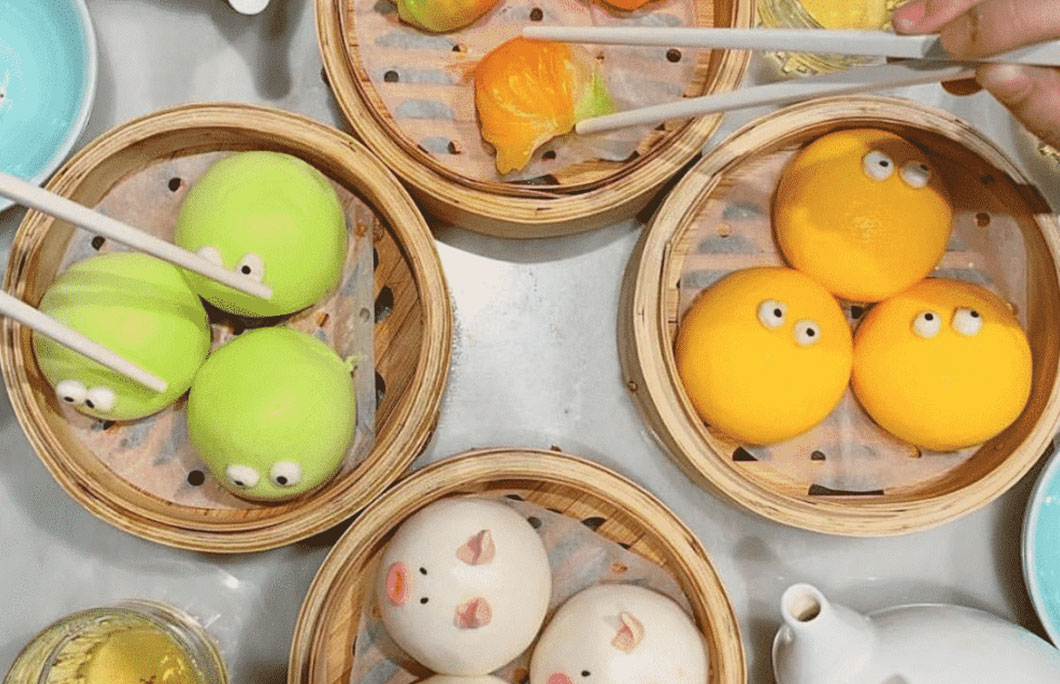 12th. Yum Cha – Hong Kong, Hong Kong
The fun and colourful dumplings here seem to come alive in a playful and fun way. The place in general is a dream for capturing exciting photos and something completely unique. How cute are these little dumplings?
Check out The 7 Most Instagrammable Spots In Hong Kong
---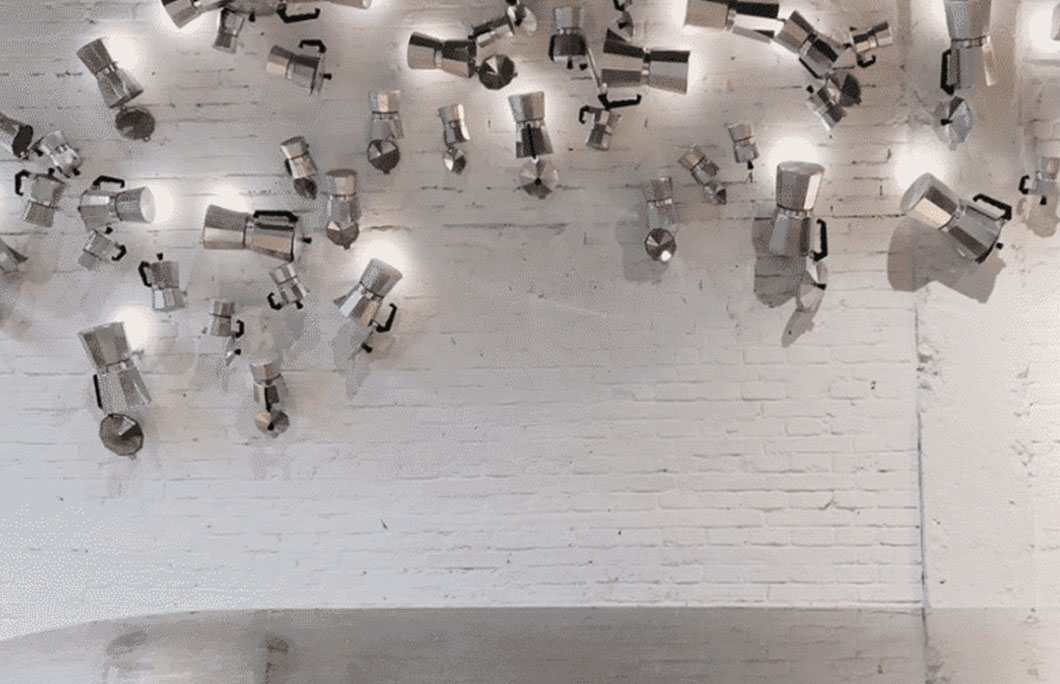 11th. FUMI Coffee – Shanghai, China
FUMI Coffee is an uber hip coffee store with a design that rivals some of the best cafes i the world. White brick walls and a black 'wave' ceiling are the perfect accent to an art piece of Moka coffee presses and a shiny silver La Marzocco machine. The place gets busy with local photographers who flock to it for its decor.
---
10th. Ithaa – Maldives
Ithaa is a once-in-a-lifetime experience where you get to dine under the sea, with fish swimming all around you. If you can't get that killer Instagram shot here you will never be able to get it. The turquoise waters are an amazing backdrop.
Check out The 7 Most Instagrammable Spots In Maldives
---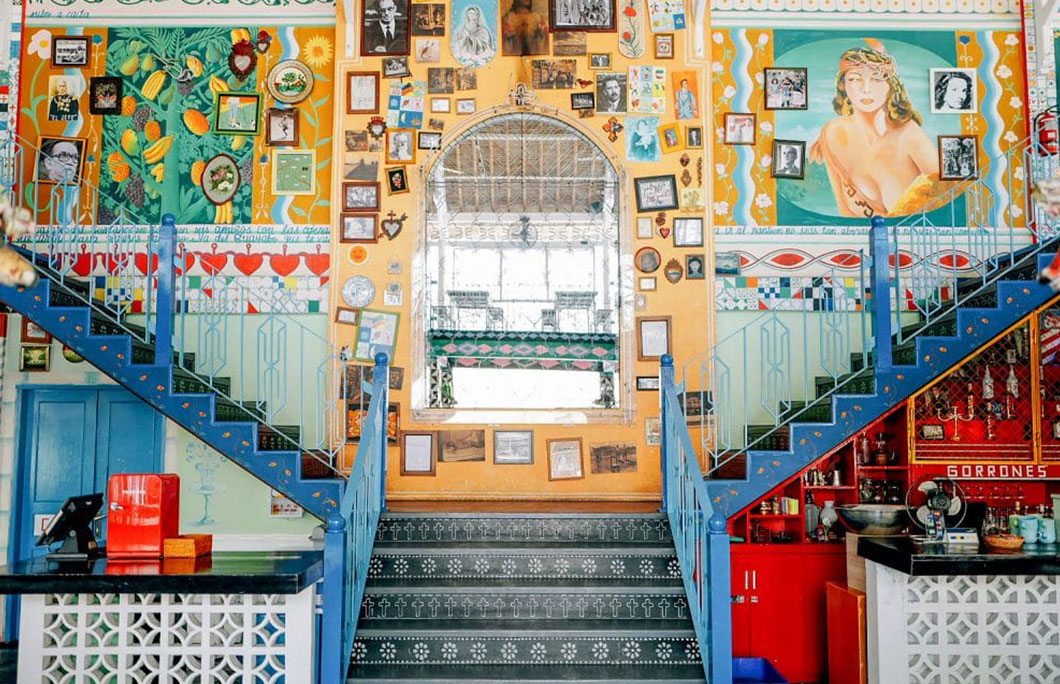 9th. Motel Mexicola – Bali, Indonesia
This quirky Mexican bar, restaurant and all-round Bali institution will take you 'south of the border' with its bright and vibrant decor and menu. By day it's a beautiful cafe bar with fresh juices and lots of light to take cute photos. By night, the fiesta kicks off with regular events such as Mexican wrestling and mariachi bands.
---
8th. Zapangi – Seoul, South Korea
This famous 'vending machine' cafe is hidden behind a bright pink vending machine door. Peak inside and you'll see a spacious cafe that serves all types of Instagrammable treats, including their famed Mermaid cupcakes. You can't come to Seoul and not take some photos at this unusual cafe!
---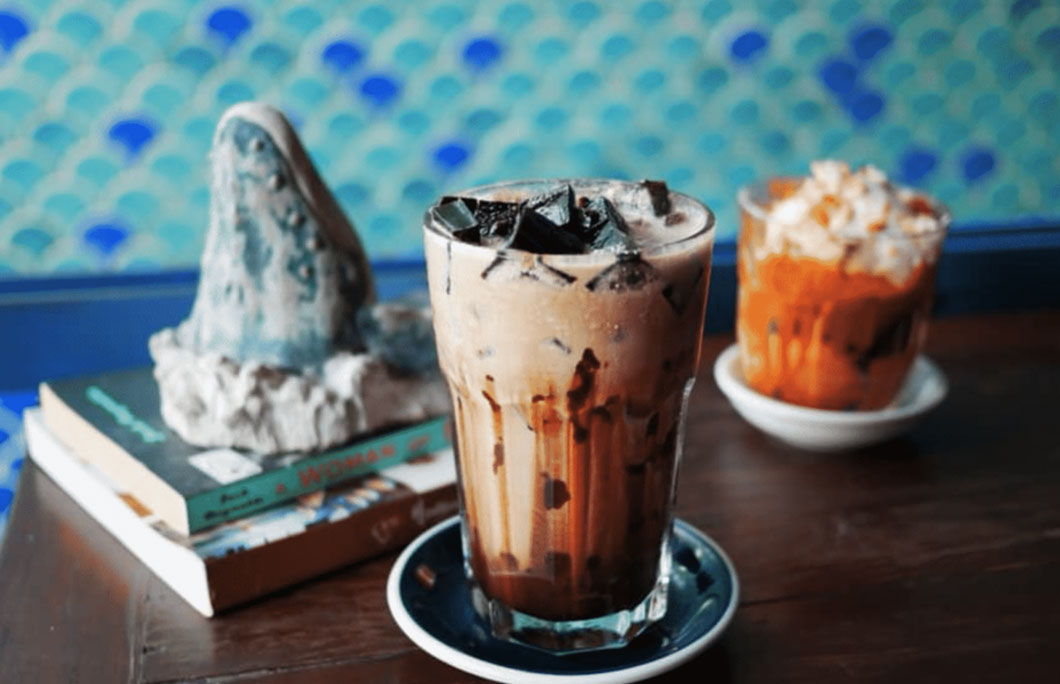 7th. Blue Whale Cafe – Bangkok, Thailand
Blue Whale Cafe has some of the most imaginative drinks in the world, coupled with an interior design inspired by whales and the ocean. There's so much creativity here, from the decor to the drinks that you won't know what to photograph first.
Check out The 7 Most Instagrammable Spots In Bangkok
---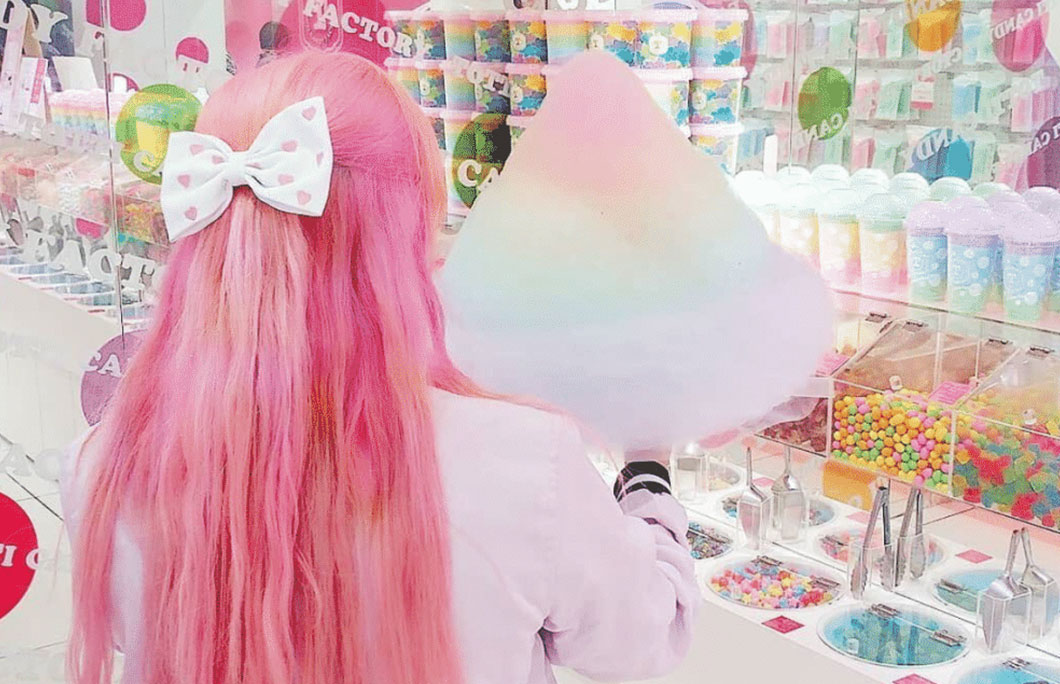 6th. Totti Candy Factory – Tokyo, Japan
This Harajuku cotton candy store has been splashed all over social media, with everyone 'gramming the rainbow cotton candy cones that are larger than most people's heads. The inside of the store is just as colourful, with all sorts of sweets and delicious things to eat.
---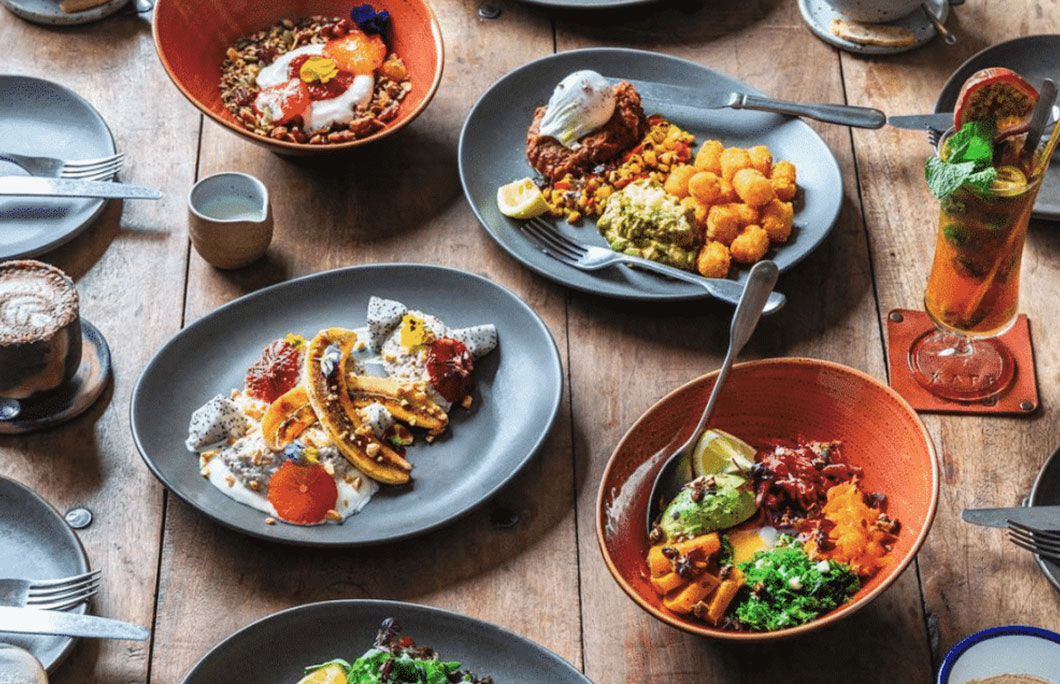 5th. Kafe Utu – Singapore, Singapore
Kafe Utu is an African-themed cafe in the heart of Singapore that has wonderful interior design, with vivid food and drinks to match. An explosion of colour everywhere you look. The artwork here is particularly striking, making this one of the world's most Instagrammable cafes.
Check out The 7 Most Instagrammable Spots In Singapore
---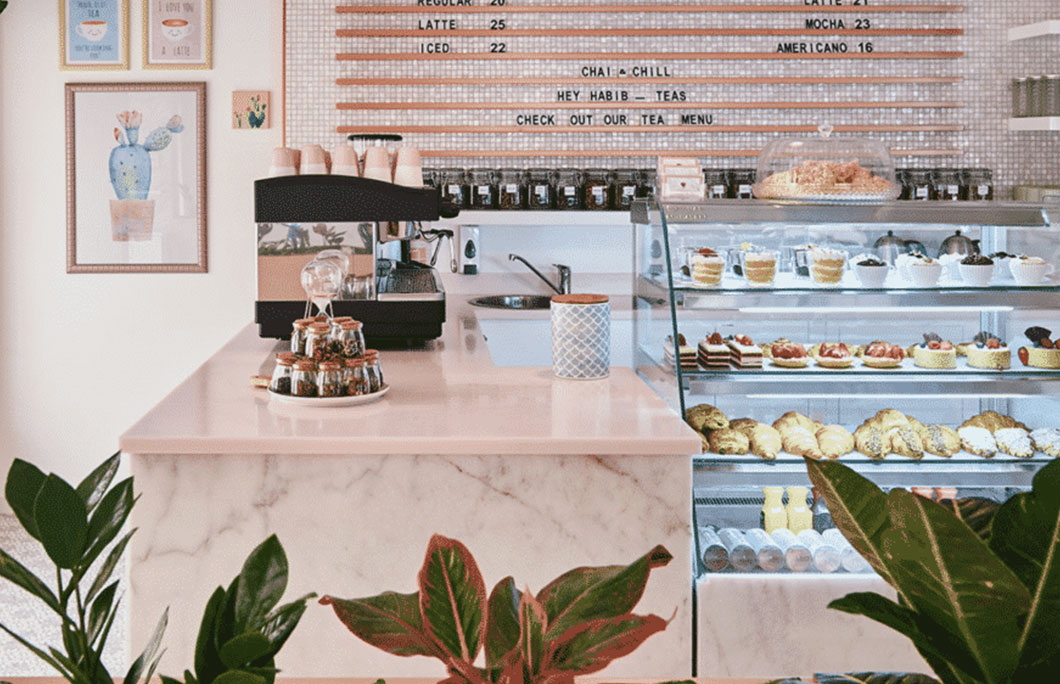 4th. Tania's Teahouse – Dubai, UAE
This city has so much glitz and glamour as well as wonderful places to eat, but this small cafe really is a true hidden gem. You'll fall in love the second you walk in the door. The rose-gold accents and minimalist marble coffee bar will make your Insta shots instantly bangin'.
Check out The 7 Most Instagrammable Spots In Dubai
---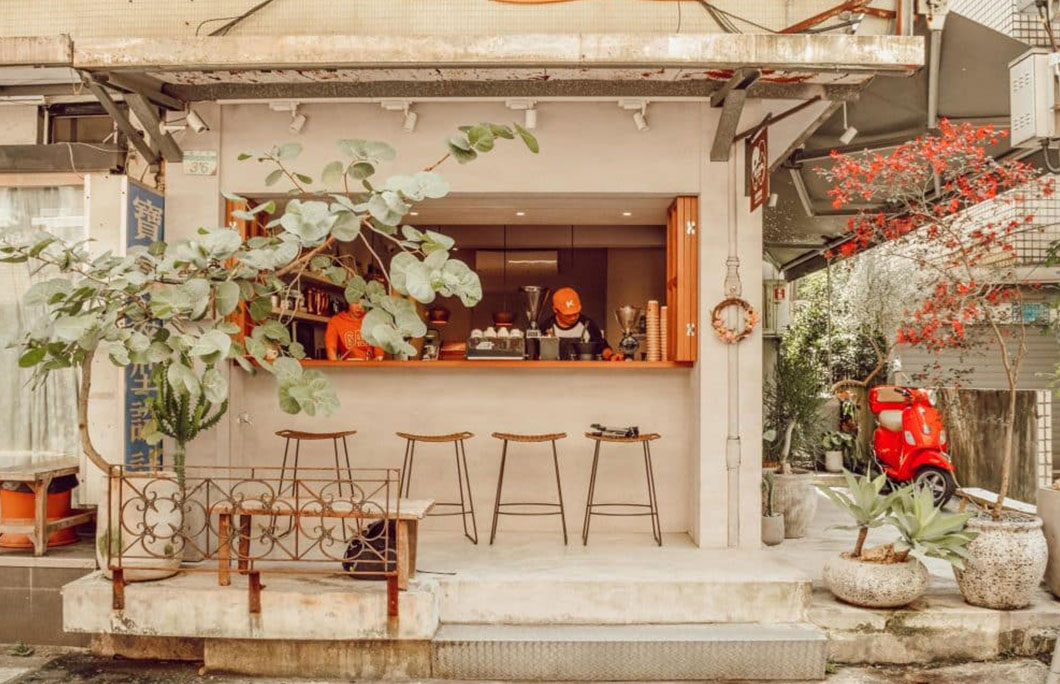 3rd. Jack and NaNa – Taipei, Taiwan
This Insta-worthy cafe is still flying a bit under the radar of anyone who's not a local, but its charming exterior makes it stand out as one of the most Instagrammable cafes in Asia. Sitting here with a slice of Earl Grey cake a cup of gourmet speciality coffee will be a highlight of your time in Taipei.
Image: Rachel en Route
---
2nd. Mad Pops – Bali, Indonesia
Not only is Bali one of the most Instagrammable places in the world, their cafes are just as breathtaking. As soon as you step foot inside Mad Pops you will be blown away by their sweet treats and colourful ice creams. Neon signs will light up your shots!
Check out The 7 Most Instagrammable Spots In Bali
---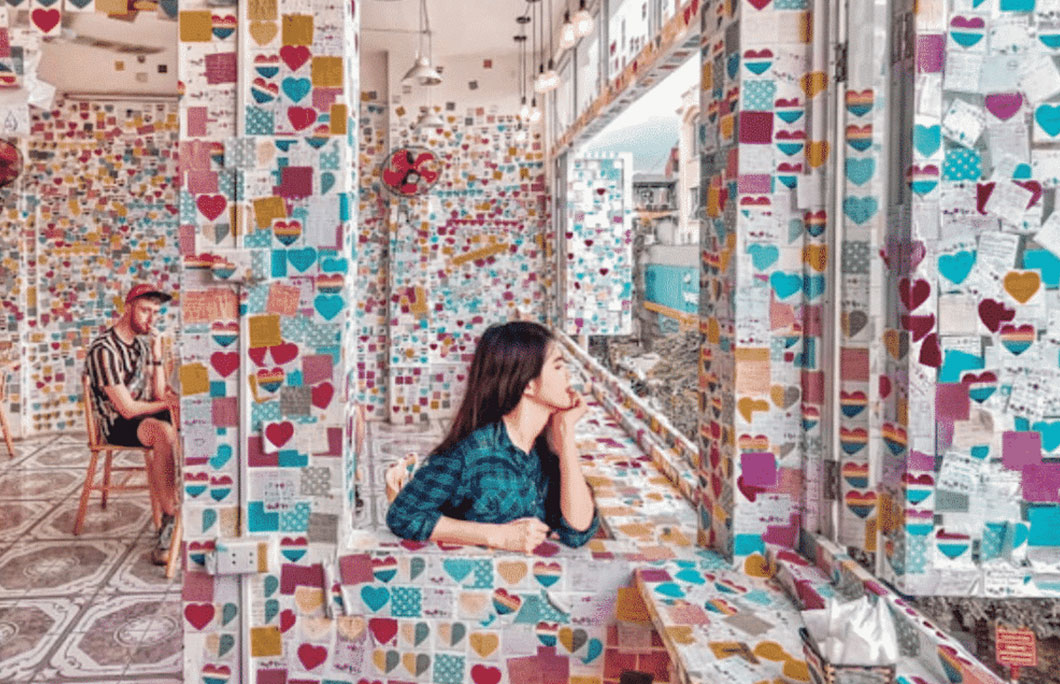 1st. Note Coffee – Hanoi, Vietnam
One of the prettiest cafes you are ever likely to step foot inside. Covered with post it notes from other previous visitors, you can read stranger's messages as well as adding your own. One of the most Instagrammable cafes in Asia you'll ever come across.
Check out The 7 Most Instagrammable Spots In Hanoi
---