Top 10 Staycation Destinations In New Zealand
Whether you're a Kiwi with friends and family overseas or you've simply been saving up for your dream holiday to Europe, North America or even South Africa, chances are that travel restrictions might mean you've already cancelled or you'll need to change your plans imminently.
But rather than wait to take the holiday you've been dreaming of, why not plan a holiday for right here at home in New Zealand?
It's sometimes too easy to take it for granted that we live in one of the world's best locations, with magnificent mountains, beautiful beaches, awesome accommodation and lovely locals – so why not holiday at home at the earliest opportunity and rediscover some NZ delights you've probably neglected for years?
Sound good? Stay tuned for our top 10 New Zealand staycation destinations, then hop in a car from Enjoy Car Hire and hit the road, because there's no place like home!
1. Tirau
If you've got a great sense of humour, appreciate quirky, kitsch visual art and want to chill out somewhere completely cathartic, Tirau is the New Zealand destination you've been yearning for.
Located in the Waikato region of North Island, and just 45 minutes from Hamilton and a couple of hours from Auckland, Tirau has been christened 'the corrugated capital of the world' thanks to its distinctive corrugated iron buildings shaped like a huge sheep, dog and ram.
This boho town is peppered with chic cafes, gorgeous gift shops, awesome galleries and antique shops, so it definitely satisfies culture vultures. Stay at the Okoroire Hot Springs Hotel and as well as enjoying comfy rooms and cathartic spa treatments, you can take a trip to the Hobbiton movie set that featured in the Lord of the Rings film franchise.
2. Mount Maunganui
Looking for a beautiful beach town with brilliant views and plenty of surfing and hiking opportunities? Mount Maunganui has your name written all over it.
This is another North Island hot spot perched on a peninsula at the south end of Tauranga Harbour and it boasts a sheltered bay on the harbour side, with a terrific surfing beach on the exposed ocean side.
The Mauao Summit sits at the tip of the peninsula at an altitude of 230m above sea level and it's a decent hike if you're reasonably fit – this area is part of a historical reserve owned by Maori and although walkers are welcome, please be respectful and carry any rubbish back with you once you've finished your visit.
Getting to Tauranga
Tauranga has a small regional airport (code: TRG) close to the city, its literally a 5 minute drive with Air New Zealand flights coming in from Auckland, Christchurch & Wellington.
Getting to Tauranga from Auckland by car is only 218 KM via State Highway 27 and should take around 2 hours 45 minutes.
3. Marlborough Sounds
Marlborough Sounds is a sublime selection of sea drowned valleys at the north end of South Island and it's a natural wonder.
Steepled pine hillsides slope dramatically towards the water along a serpentine coastline that winds its way through 1500 square miles permeated with sandy bays and idyllic inlets.
You can kayak, watch dolphins play or hike along the amazing Queen Charlotte Track, while various waterside accommodations are on offer, some of which you can only reach by boat or helicopter!
4. Coromandel Peninsula
North Island's Coromandel Peninsula juts out 85km northwards form the west end of the Bay of Plenty and it's one of New Zealand's best places to hike, swim and surf, although please be careful as the surf here can get very wild.
Cathedral Cove and Hot Water Beach are stunning stretches of sand where you can enjoy a romantic stroll or dip your toes in the ocean, while hiking into the verdant Kauaeranga Valley in the interior is challenging but fulfilling and diving at the Mercury Islands is simply divine.
All of these activities might make you hungry, in which case treat yourself to delicious cakes and healthy global food at Wharf Road, tuck into Beef Wellington at The Church Bistro or snack on the seared salmon at Pepper Tree Restaurant & Bar.
5. Queenstown
Nestled in the south-west of South Island, Queenstown is know as New Zealand's home of adventure and one thing's for sure – you'll never be bored here!
If you love snowsports, you'll adore the winter season here, because there are no less than four ski areas where you can carve up the slopes on your skis or snowboard, and a lively après-ski scene to embrace after a hard day on the pistes.
Off the slopes, there's bungee jumping, mountain biking, golf, and the surrounding Southern Lakes region is a magnet for wildlife lovers who want to see kiwis and tuatara lizards up close.
Getting to Queenstown
Queenstown has its own airport (code: ZQN) which handles over 2 million passengers per year, and has airlines Air New Zealand, Jetstar, Qantas and Virgin Australia flying in. Direct flights come from Auckland, Brisbane, Sydney, Wellington, Christchurch, Milford South and Stewart Island.
The airport is just 7.5 KM from Queenstown centre and around 10-15 minutes to dirve.
Renting a car in Queenstown
One of the main local operators is SNAP Rentals and a 4 day rental of an economic Toyota Vitz or similar will cost around NZ $72.00 ($24 per day), or an intermediate car eg. Toyota Corolla or similar with Discount Car Rentals starting from just $80 for a 4 day rental.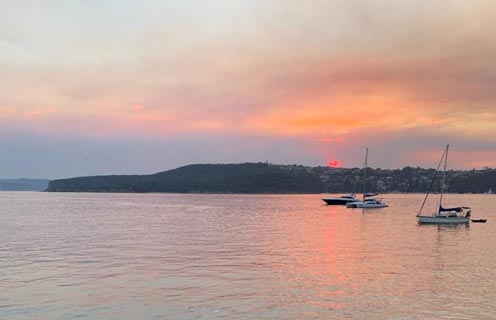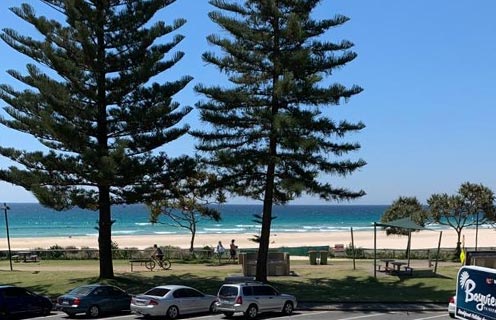 6. Auckland
If you've not been to Auckland for a while, you might have forgotten how awesome it is as a city break location.
This buzzing metropolis blends urban delights and natural attractions in a totally unique manner and has something to satisfy every visitor. Muriwai beach is less than an hour's drive from the city and it features dramatic clifftops and gannet sanctuaries, while kayaking to Rangitoto island is an awe-inspiring experience you won't forget.
Finally, for an adrenaline-fuelled activity in the city centre, why not try a sky jump from the 328m high Sky Tower – it's not for the faint-hearted though!
7. Rotorua
As you probably know, Rotorua sits on the south shore of Lake Rotorua in North Island and it's a wonderful place to spend time if you love the great outdoors.
Adventure activities include rafting over waterfalls and ziplining through fantastic forests, but the mountain biking trails in Whakarewarewa Forest represent a rollicking challenge for riders and regularly hosts the Crankworkz World Tour pro biking event.
There are several superb hotels in Rotorua, but the Solitaire Lodge and the Hamurana Lodge are amongst the best options in terms of comfort and customer service.
8. Wellington
If you don't live in the capital, a trip to Wellington's big smoke might be long overdue.
This is a foodie haven, with chic cafes, cool craft beer bars and fine restaurants around every corner – check out The Charley Noble Eatery & Bar for delicious dishes like marinera mussels or twice cooked beef cheeks, while you can slake your thirst at Tuatara Brewery's Third Eye emporium on Arthur Street.
Don't miss The Museum of New Zealand Te Papa Tongarewa while you're in town – its amazing artefacts include the skeleton of a pygmy blue whale and a Maori marae (intricately carved communal meeting house).
Hiring a car in Wellington
In the airport and city you'll find most of the well known big brands such as Alamo, Enterprise, Europcar and Avis. AeroDrive are a popular New Zealand rental brand offering some great deals. Prices range depending on the time of year but you should be able to pick up a mini or economy such as a Toyota Yaris for around NZ $ 40 per day or a family saloon or SUV from around NZ $ 45 per day.
Getting to and from Wellington
Wellington airport (WLG) has direct flights from Auckland, Christchurch, Dunedin, Hamilton, Nelson, New Plymouth Queenstown, Palmerson North as well as Sydney all with Air New Zealand, and also Jetstar/Qantas connect the airport with Auckland, Melbourne, Gold Coast, Brisbane and Sydney. Wellington airport is around 14 minutes and 10.5 KM from the city by car using the state highway 1, you can drive it easily with a rental car, or a taxi will cost somewhere between NZ $ 30 – 40.
You can drive from Auckland to Wellington in around 8 hours, the distance via the main State Highway 1 is 640 KM.
Driving from Christchurch to Wellington is 457 KM and will take a good 9 hours, though you'll drive through some stunning mountain scenery and coastal roads.
9. Nelson Tasman
The South Island's Nelson Tasman region is a commercial and cultural centre where you can enjoy everything from wine tasting to arts festivals and trekking in the Abel Tasman National Park.
If you're a wine lover, jump at the opportunity for a wine tour of Neudorf Vineyard or Seifried Estate – you can sample fine wines that are exported worldwide and learn all about viticulture in this undulating landscape.
Meanwhile, if you're an aesthete, you'll love browsing excellent artworks in The Suter Gallery, and entry is free!
If you're planning to stay for a few nights in Nelson, rated accommodation options include The Royal Hotel Nelson, Trailways Hotel Nelson and the Grand Mercure Nelson Monaco Apartments.
10. Kaikoura
Kaikoura is a cool town on South Island that's famous for its resident sperm whales and abundance of wildlife.
Whale watch from the sky with South Pacific Helicopters for a bucket-list activity that's totally thrilling – seeing whales breach the surface from above really brings home their sheer scale, or alternatively, take a stroll along Kaikoura peninsula Walkway to see seals lounging on the rocks against a snowy mountain backdrop – delightful!
Barnacle Bills is a great self-contained accommodation option for Kaikoura and it's perfect for families, couples and groups of friends.
As you can see, New Zealand has more staycation options that you can shake a stick at and if your usual preference is vacations abroad, we wouldn't be surprised if you either haven't been to some of these locations for years or even that they're entirely new to you. Whatever's the case though, now's the time to get to know them better.
With tough travel restrictions being lifted at different rates around the world and local economies looking to bounce back by attracting new trade, taking a New Zealand staycation for your next holiday is a smart move that supports Kiwi entrepreneurs and local communities.
Hiring a car in New Zealand couldn't be easier than it is with Enjoy – simply drop your details in our search box and we'll serve up options for any location in split second. Whether you want a low-cost compact run around for the city or a rugged 4x4 for outdoor adventures, you'll be well taken care of.
Ready To Roll In New Zealand? Book your rental car with Enjoy Today!