The 50 Best Steaks In Asia
Nothing beats a really great steak, so we've been scouring Asia to find the best that the continent has to offer when it comes to meat lovers. After ranking the 50 best steaks in Europe, USA and South America, we have the the best steaks in Asia, from Singapore to Seoul.
From the high-end hotels to the local brasseries and hip newcomers, there's something here for everybody. Well, everybody who's a carnivore, that is.
Time to start working your way through this list of irresistible steaks – start with your local and tick off the rest on your travels.
The best steaks in Asia, How do these rankings work?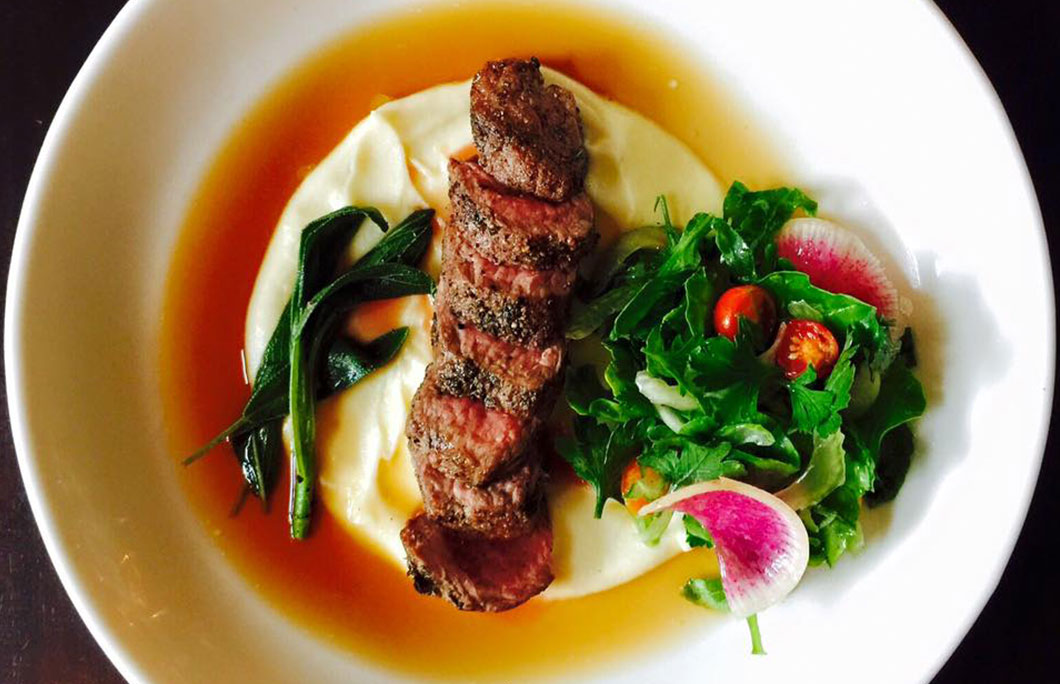 50th. Ellipsis – Mumbai, India
Ellipsis focuses on seasonal New American food and craft cocktails, and is one of the only – but best – places in Mumbai for a steak. The menu changes daily depending on what's freshest ingredients, but if the beef features you're in for a real treat.
---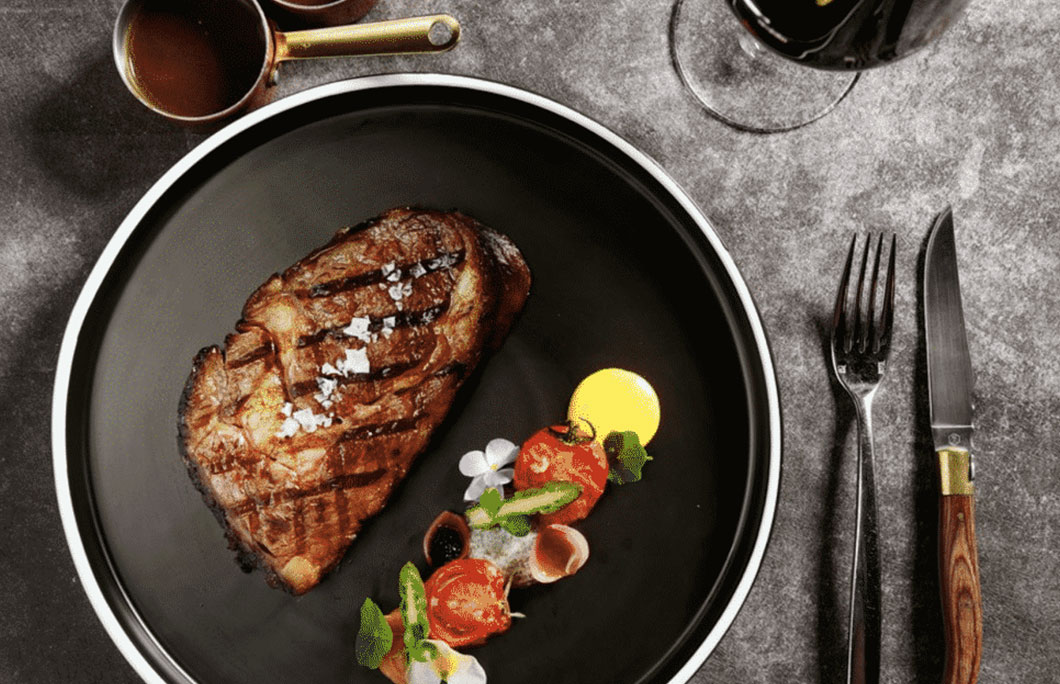 49th. CRU Steakhouse – Beijing, China
They cook up some of the very best steaks in Asia and do so in a fantastic, classical style. They don't over complicate things, because when you have their produce and technique you simply don't need to.
---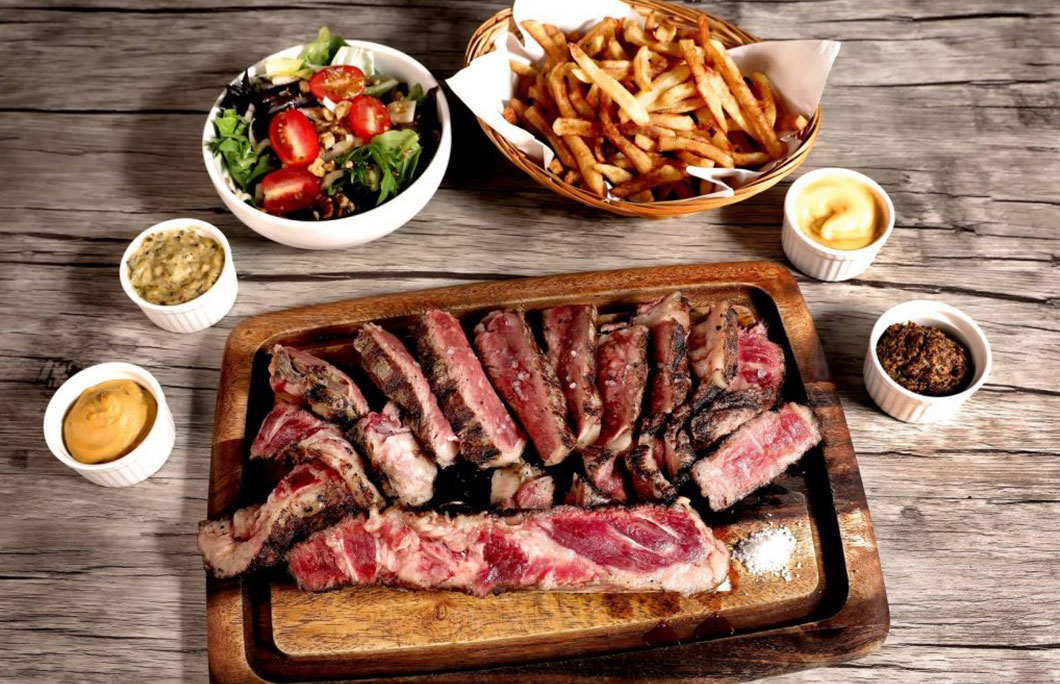 48th. Les Bouchons – Singapore
This stylish and charming French bistro is the place to go in Singapore for classic steak frites. Les Bouchons is consistently outstanding, with the finest Angus steaks.The fact that there's free flow duck fat French fries is the juicy cherry on top.
---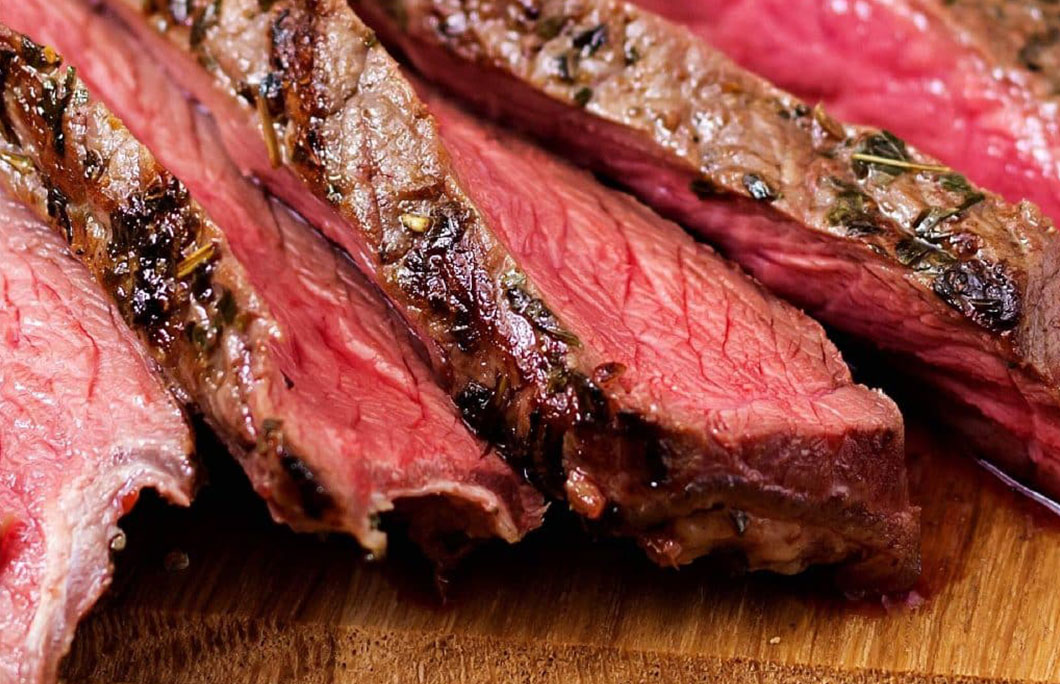 47th. Maria's Steak Cafe – Kuala Lumpur, Malaysia
Maria's motto is simple: "to provide a wholesome dining experience by serving simply good food from start to end." There's nothing fancy here, just amazing quality beef cooked to perfection. The Wagyu and Angus meat is grilled with high heat, seared and nicely charred for full flavour.
Easily one of the best steaks in Asia.
---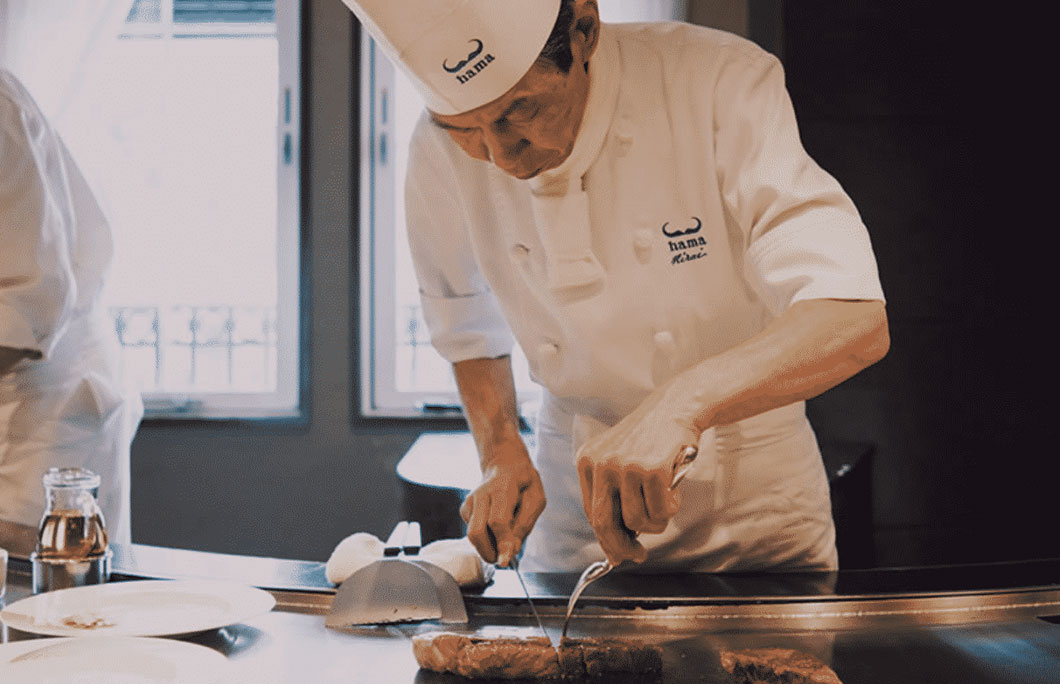 46th. Hama Roppongi Honten – Tokyo, Japan
Feast on A5 quality Japanese beef and special Matsusaka Beef Sirloin Steak at this gourmet steakhouse. They set the standard seriously high for great steaks in Asia and no trip to Tokyo would be complete without a visit here.
---
45th. The Bavarian – Colombo, Sri Lanka
As the name suggests, The Bavarian serves up authentic German dishes, including hearty steak. You can expect world class service, a large selection of steaks to choose from and some of the best sauces and sides to complement your steak that you could ever wish for.
---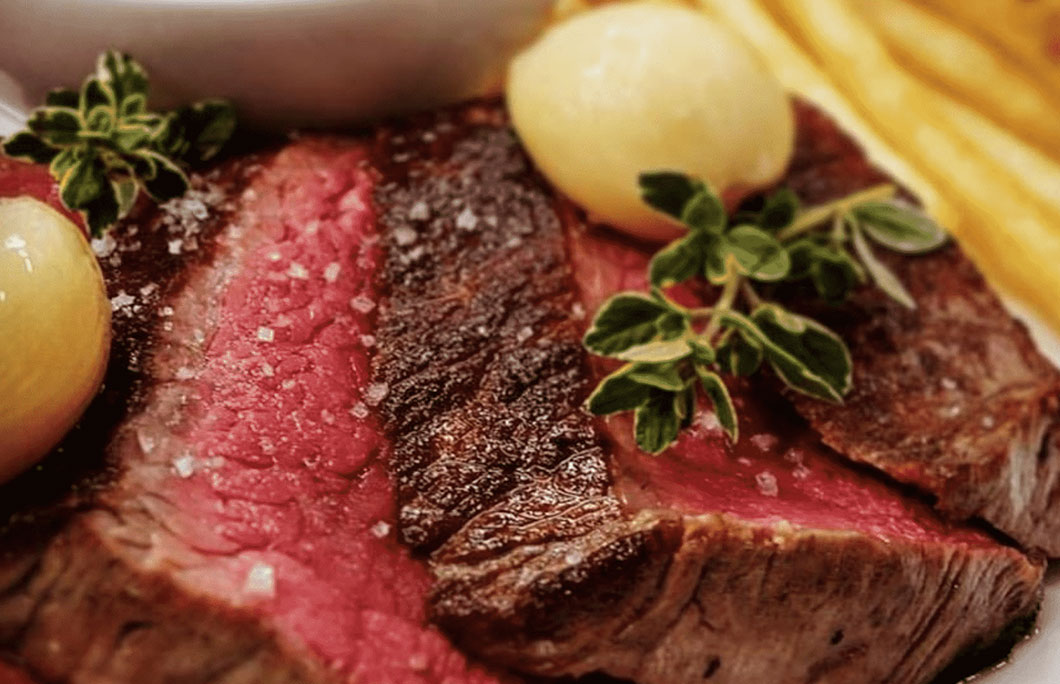 44th. Le Blanc – Taipei, Taiwan
Le Blanc is a French-style steakhouse that specialises in premium beef cooked with flair. Order the USDA Prime Certified Angus Beef Ribeye steak and go wild – throw on half a juicy lobster to make it a Surf n Turf. The bonus? Each steak comes with beautiful, unlimited fries.
No wonder it's one of our top picks for great steaks in Asia.
---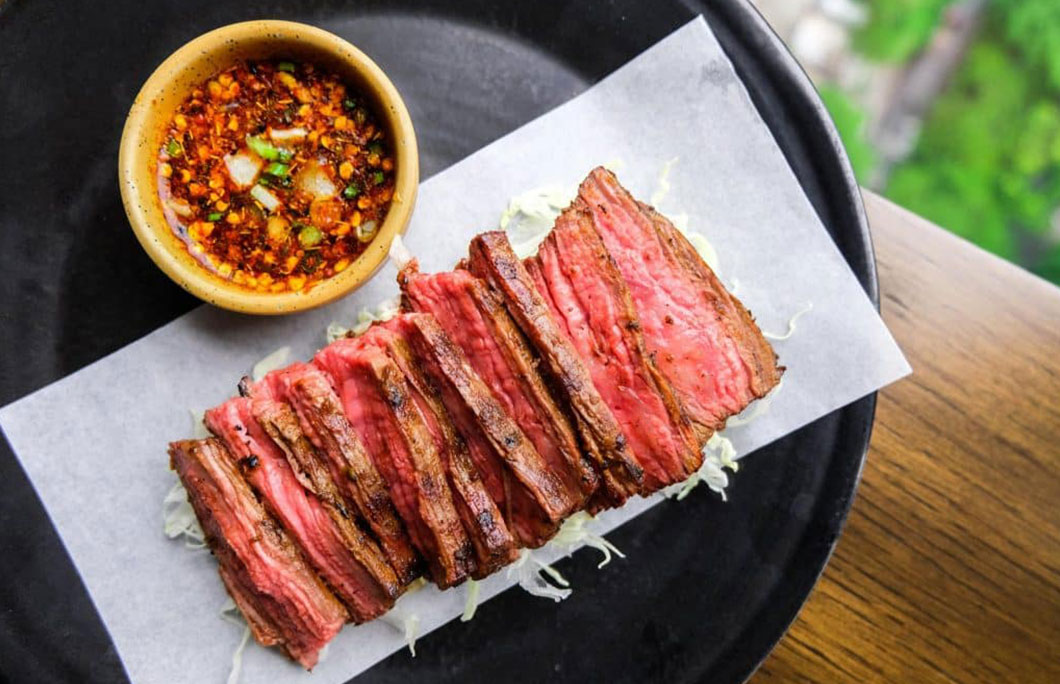 43rd. CHAR Bangkok – Bangkok, Thailand
They offer a large selection of different cuts to choose from and the staff will helpfully walk you through the menu, including the various ideal wine pairings. Once you taste that first mouthful of steak you simply won't believe it.
It's incredibly juicy and full of rich flavour.
---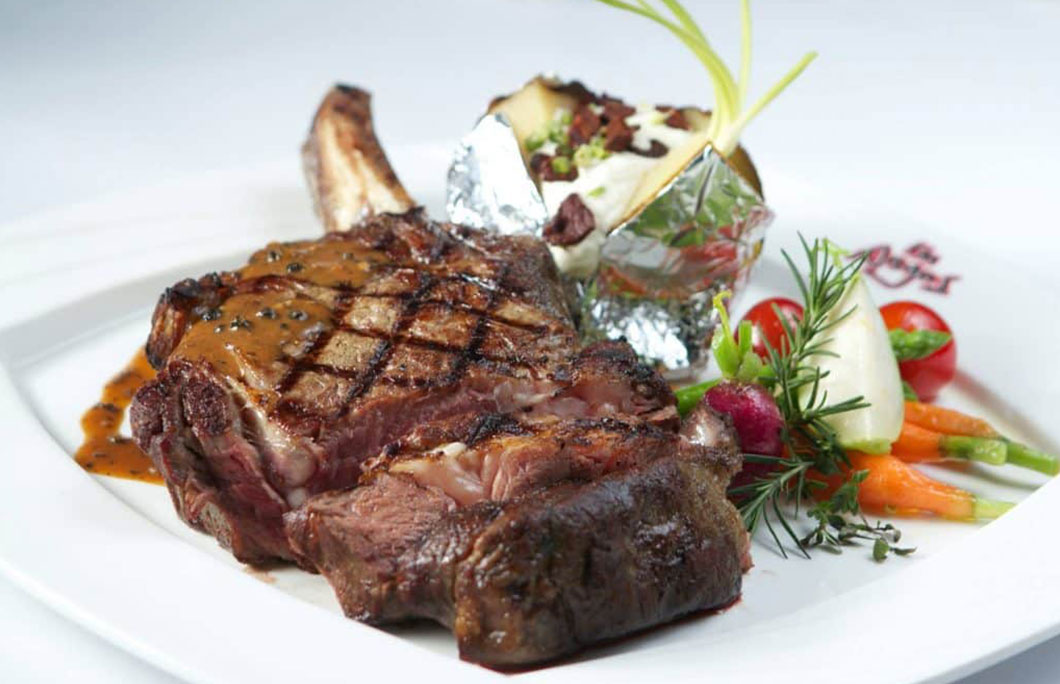 42nd. I'm Angus – Manila, Philippines
When it comes to really great steak in this bustling city, this spot is like an oasis of calm where wonderful things happen with food.
The portions are big and the serving style is super traditional. Try the ribeye with baked potato, with a glass of red wine to wash it down with. You will be one happy camper leaving here.
---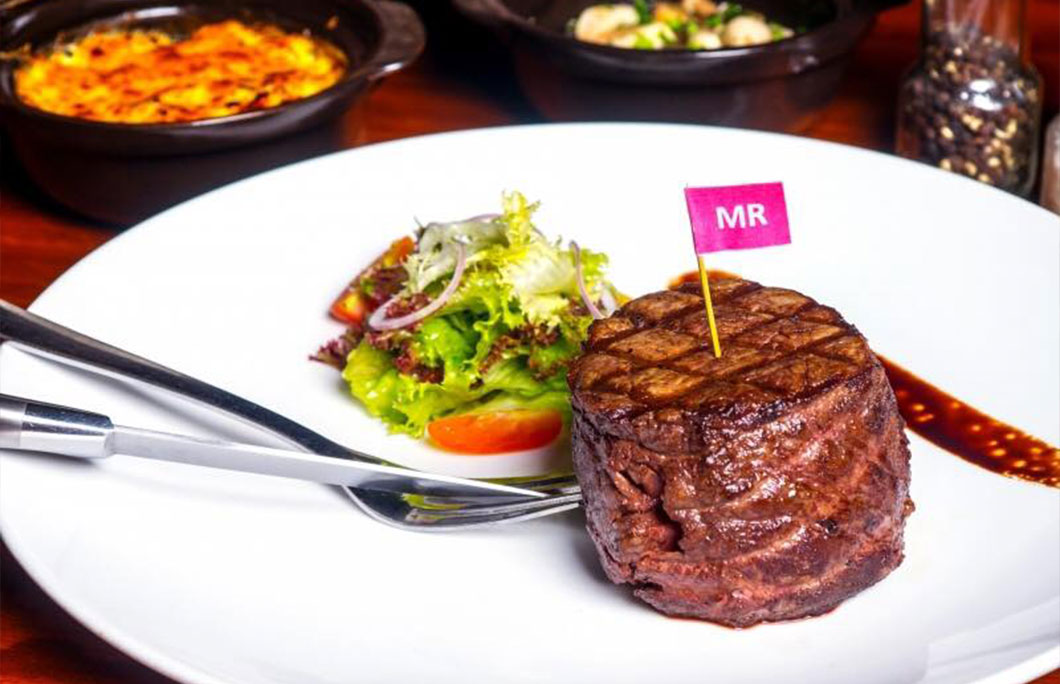 41st. B3 Steakhouse – Ho Chi Minh, Vietnam
They focus on doing two of the most delicious things really well, which are steaks and beer.
The steaks come with with a huge selection of sides and sauces to choose from, which allows you to create a really unique dining experience. The staff are also happy to pair up your drinks with the meats to perfection.
---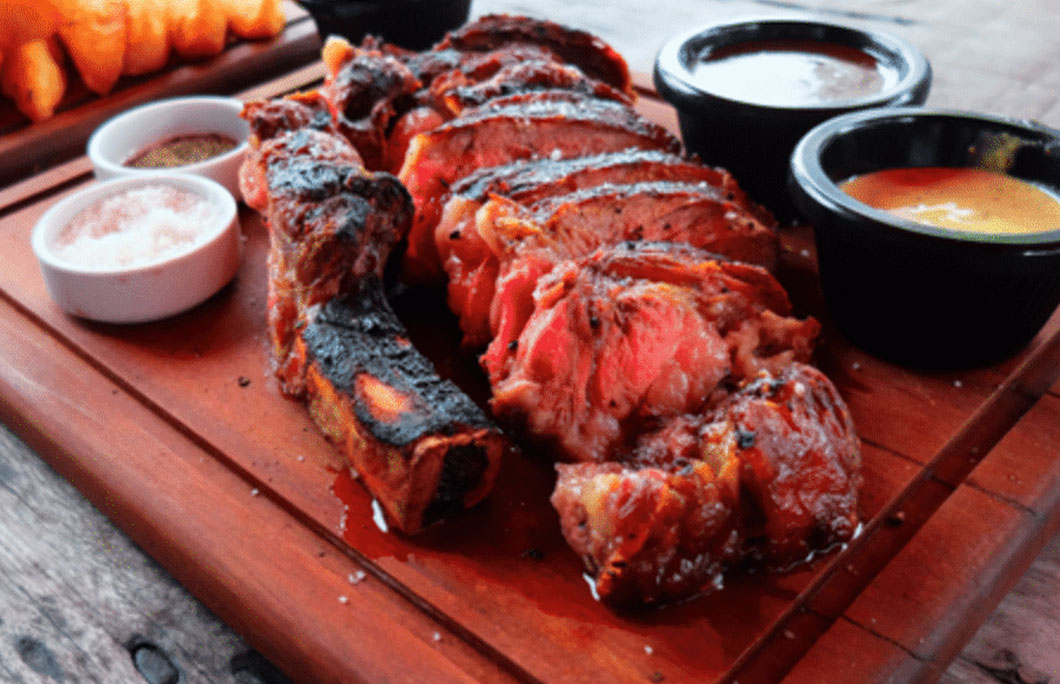 40th. The Butchers Club Steak House – Bali, Indonesia
When you come to this particular part of paradise you always know you are going to eat well. Bali is a health haven, sure, but this is the best place to let loose and feast on a steak dinner with all the trimmings.
Along with their house wedges and a great selection of sauces, this is one seriously good steak eating experience.
---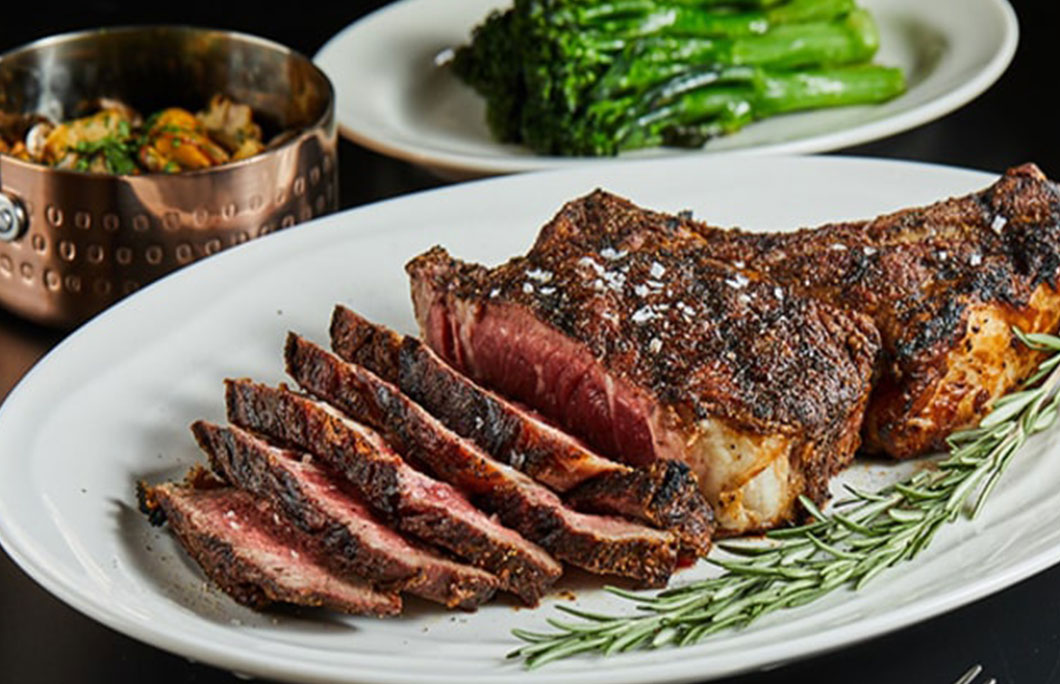 39th. 37 Steakhouse & Bar – Shanghai, China
With locations here and in Hong Kong this is one of the highest end and most luxurious steak eating experiences you could ever wish for.
The room is spectacular, the service first-class and it is all rounded off by food that's prepared by pure experts. Sit back and enjoy every second of this very special experience.
---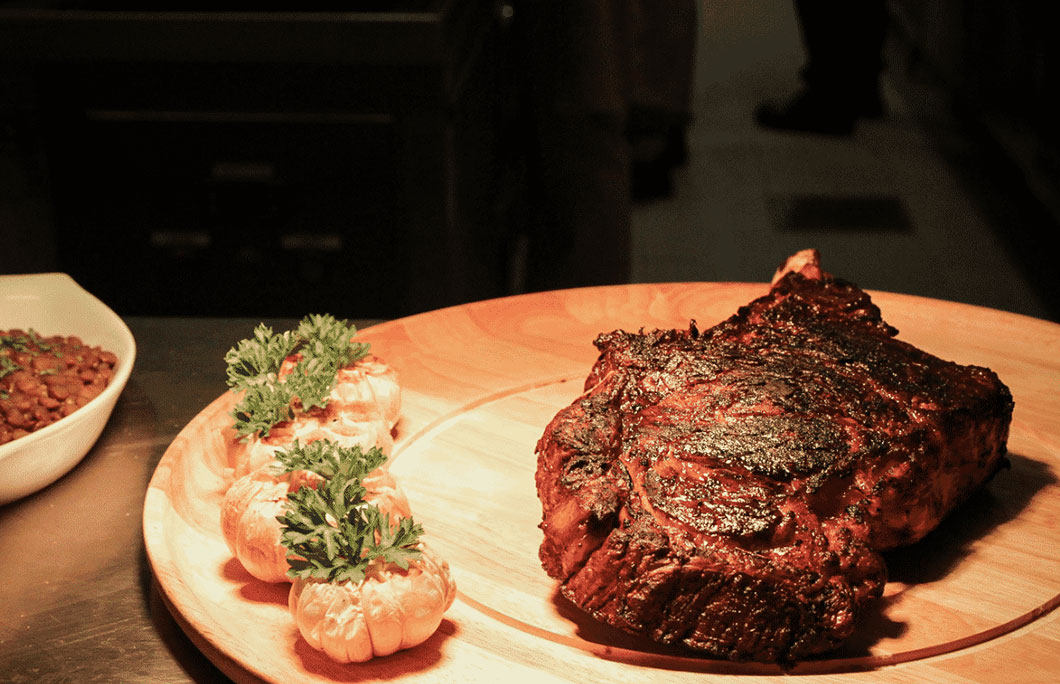 38th. New York Steak House – Phnom Penh, Cambodia
The perfect place to step away from the heat, hustle and bustle and energy of the city and to sit back and relax.
While they do have other items on the menu, the steak would be foolish to miss. It comes simply served – you can choose sauces and sides and you can be sure it will be cooked to absolute perfection.
---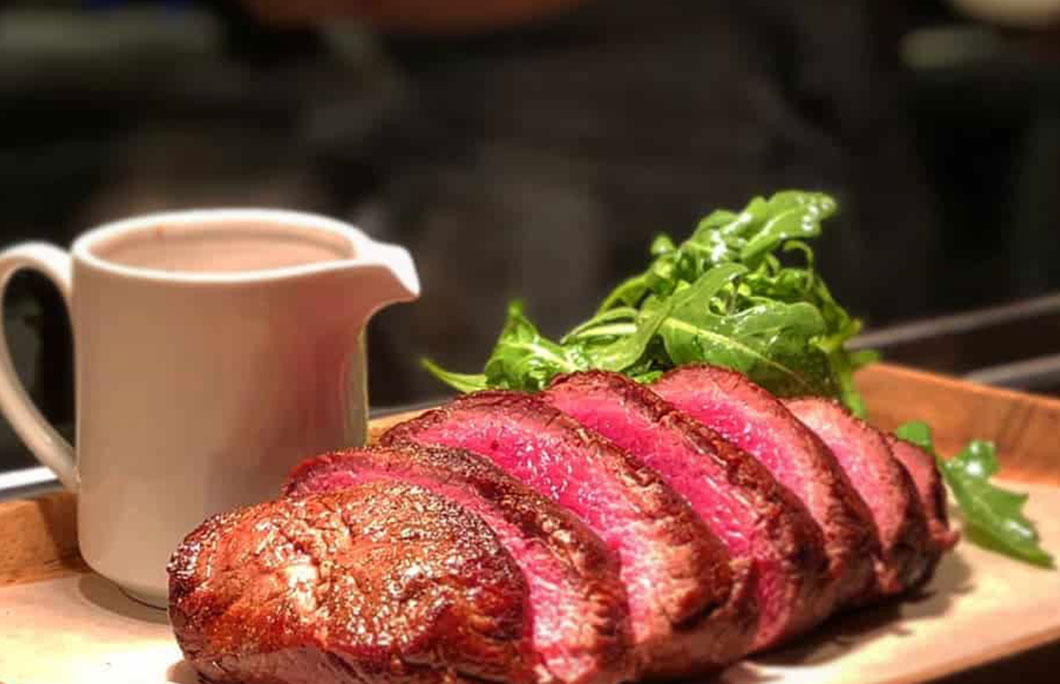 37th. Bampot- Phuket, Thailand
Thailand is home to some of the very best Asian cooking you will ever taste, but sometimes you just want a good old fashioned plain steak. This is the spot to indulge.
Some seriously talented fine dining chefs and waiting staff will lay on an absolute feast for you, using some of the freshest ingredients you could ever imagine. The steak is so good that it tastes as if it is melting in your mouth.
---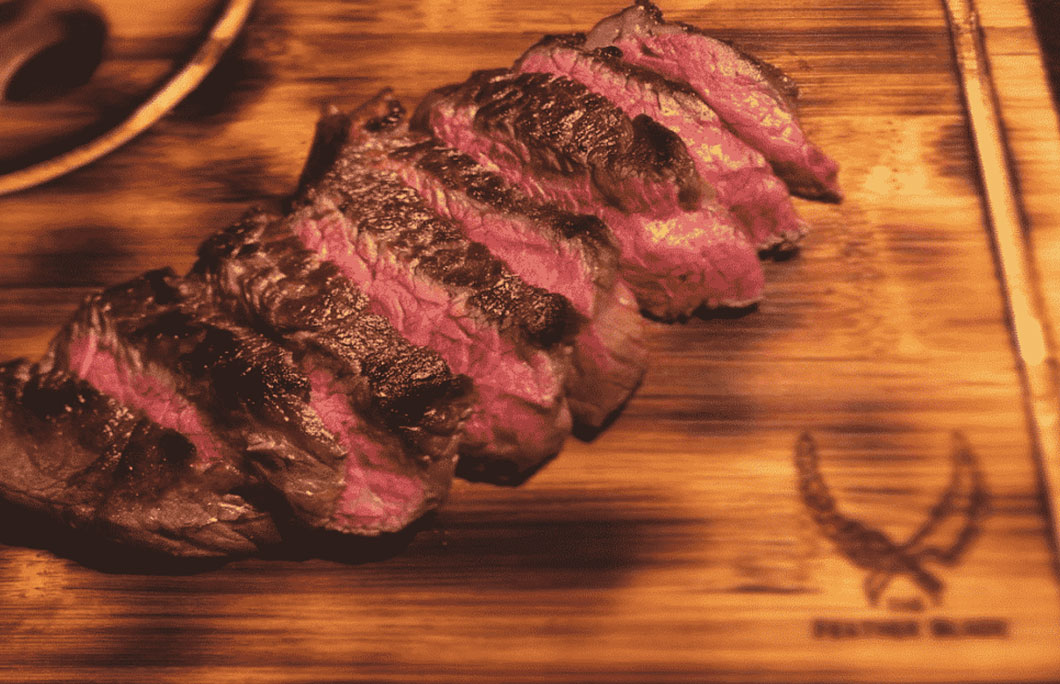 36th. The Feather Blade – Singapore
This popular steakhouse is a top spot for trying some unique and delicious cuts, such as chuck-eye and bavette. The meat here is incredibly tender, and is easily one of the best steaks in Singapore. Add on Sichuan peppercorn sauce or classic bearnaise to finish these beauties off.
---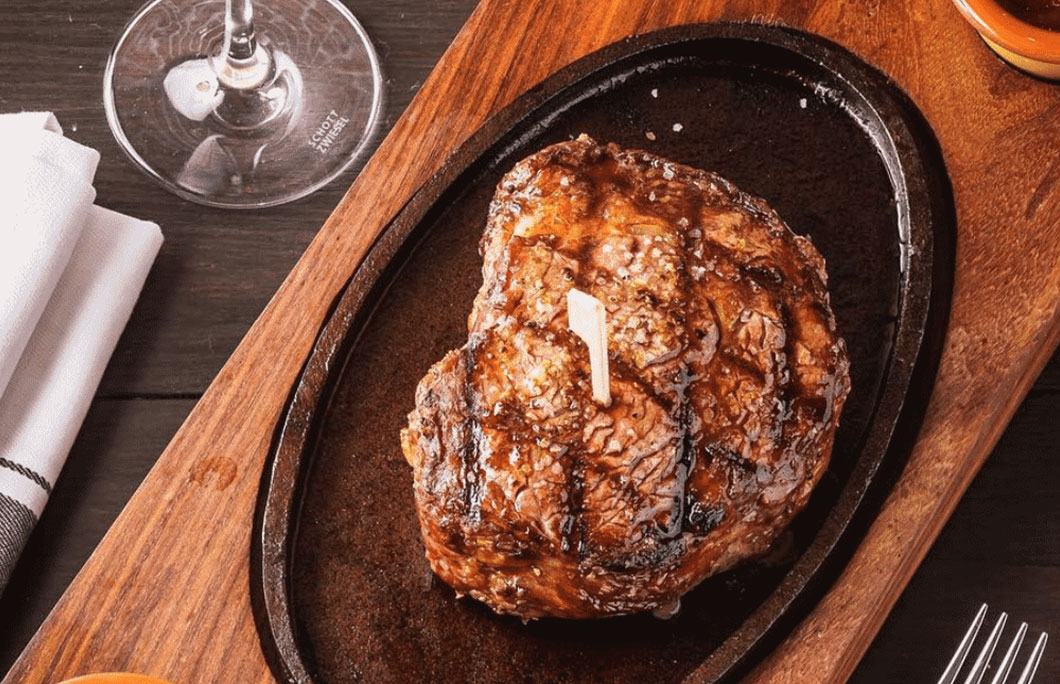 35th. Tango Argentinian Steak House – Hong Kong
The Argentinians are known for cooking great steak all over the world and this is the spot to have it in Hong Kong. The room is relaxed and informal with the steak itself very much the star of the show.
Washed down with one of their glasses of red you are going to quickly feel yourself slipping into the most wonderful food coma.
---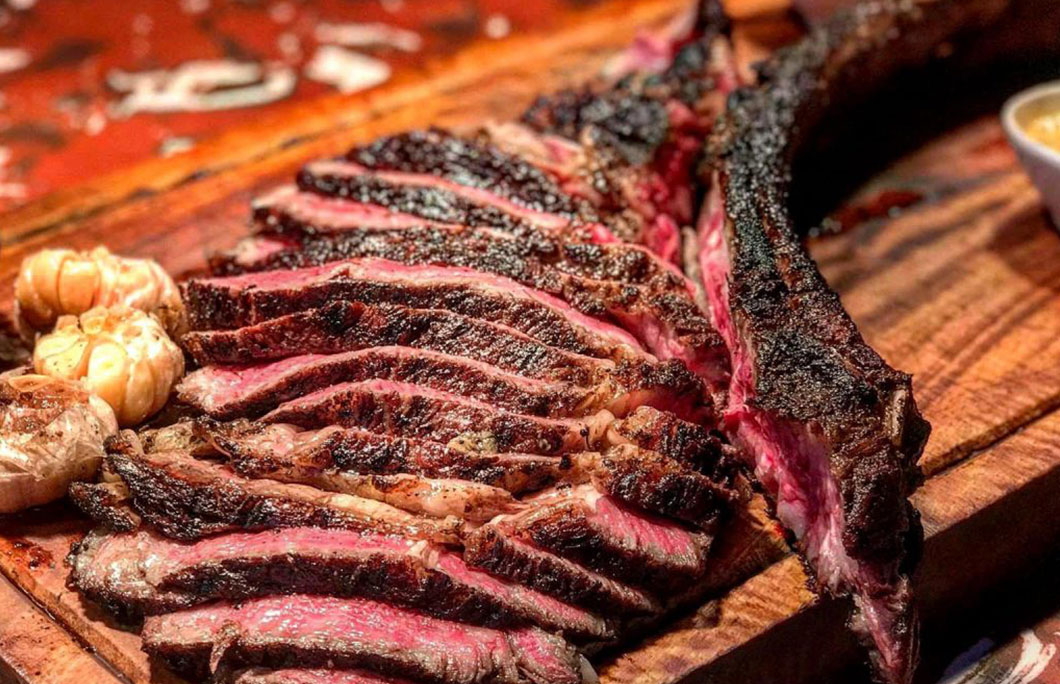 34th. Cocotte Farm Roast and Winery- Bangkok, Thailand
Cocotte is a beautiful mix of organic farm products, all carefully selected, and a rural chic atmosphere in the heart of Bangkok.
They specialise in roast meets, but the steak is very much the king of the menu and not to be missed. As soon as you have your first bite you will find yourself planning your next visit. A world-class dining experience on every single level.
---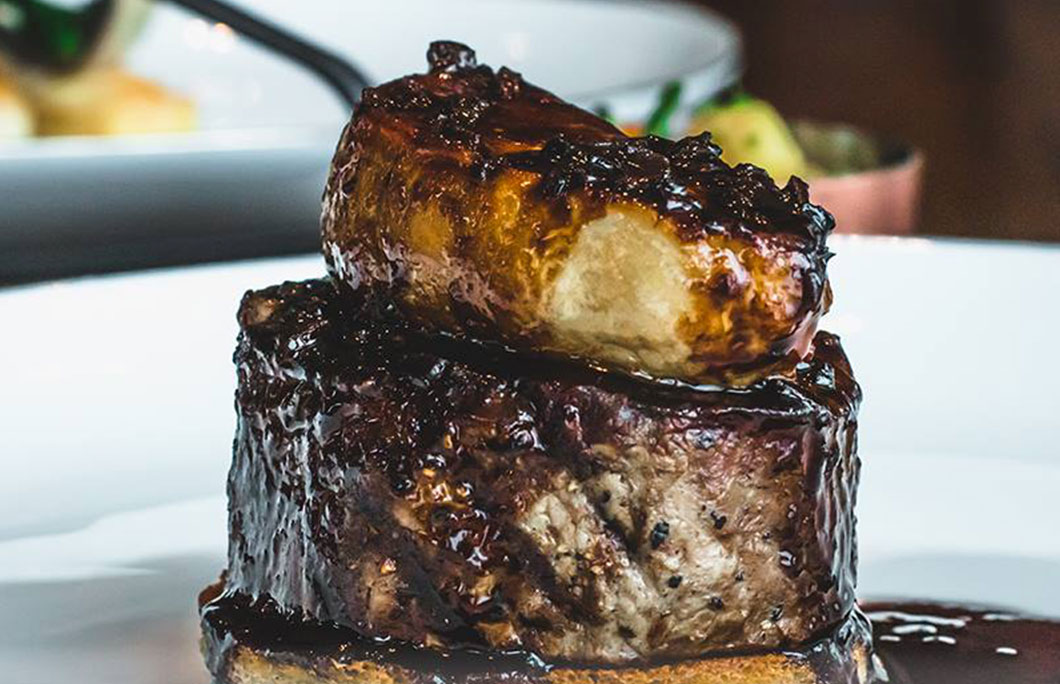 33rd. Stellar Steakhouse – Hanoi, Vietnam
This is a simply outstanding steak experience and one not to be missed if you are in this majestic Vietnamese city. You can see the beef being aged in their cabinets and the chefs at work preparing each steak, as if it were a work of art.
As soon as you take your very first bite you will be absolutely sure you have made the best decision in quite some time. Steaks in Asia don't get much better than this.
---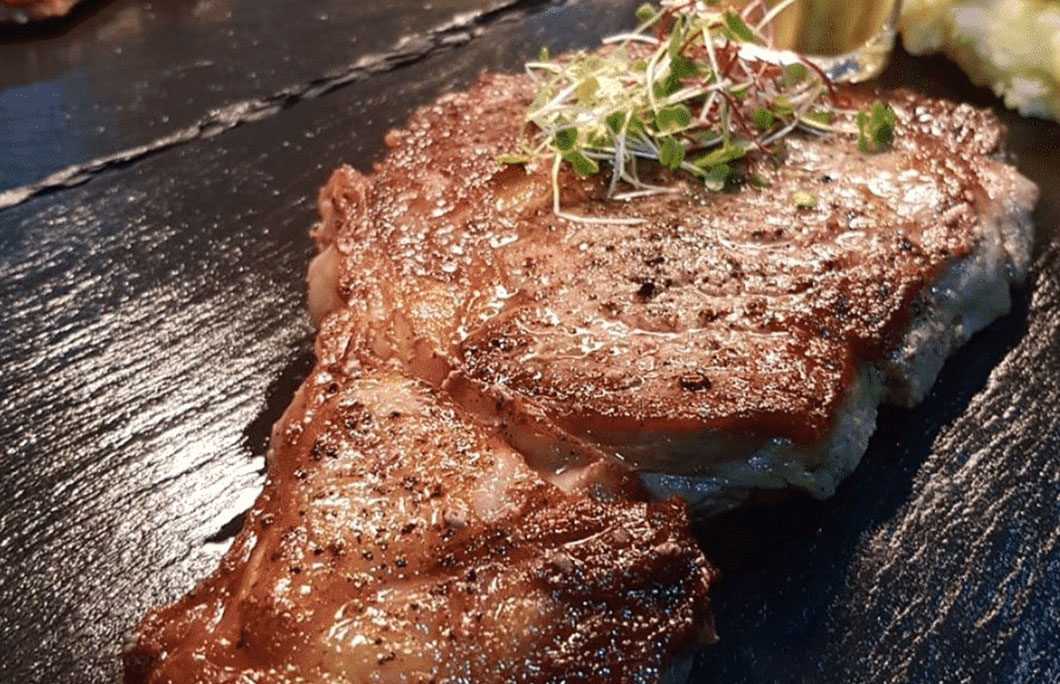 32nd. Rare at Residence – Colombo, Sri Lanka
You'll find some of the very best fine dining in lively city here, and while the menu features a whole range of options the steak is a must. Without a doubt one of the best steaks in Asia.
This sophisticated bistro has plush seating and great service as well as a wonderful weekend brunch. The steak itself is classic in style and utterly irresistible.
---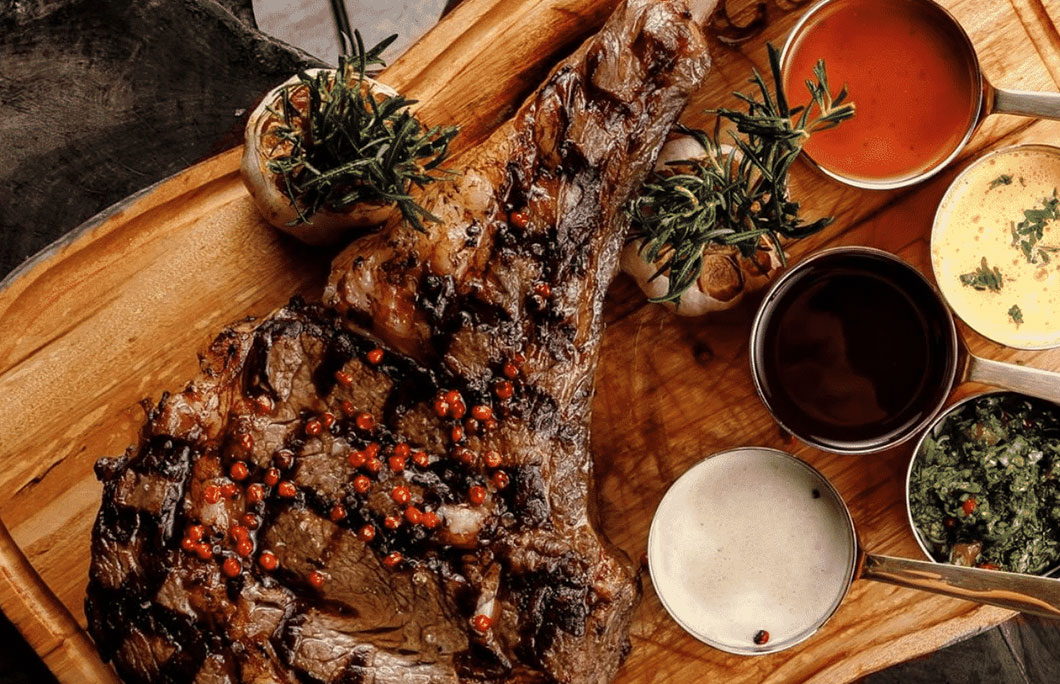 31st. Seafire Steakhouse – Dubai, UAE
In a city that has so many wonderful fine dining options it can be hard to know where to look first. Well, if steak and seafood is your guilty pleasure then look no further because this is some of the best cooking in the city.
The surf and turf is the stuff of legend, or if you prefer a straight up steak, they have plenty of different cuts to choose from. Cooked to perfection and with some great side to choose from, you will have a huge smile on your face as it's placed on the table.
---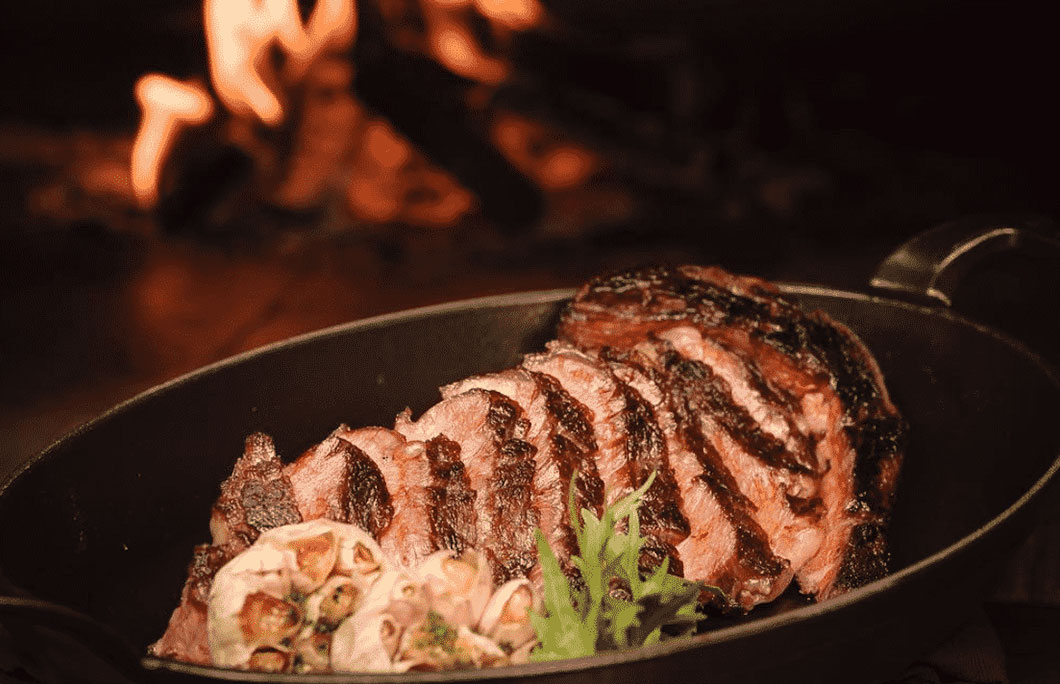 30th. N°168 Prime Steakhouse – Taipei, Taiwan
Their open kitchen is like going to watch an opera or theatre performance in terms of a full on immersive dining experience. Nothing gets you more excited than seeing your food being prepared and this is the place to do it.
It's fine dining perfection, with every single detail on both the food and service side of things looked after. Don't expect small fine dining portions here though, as the steaks are hearty and utterly divine.
---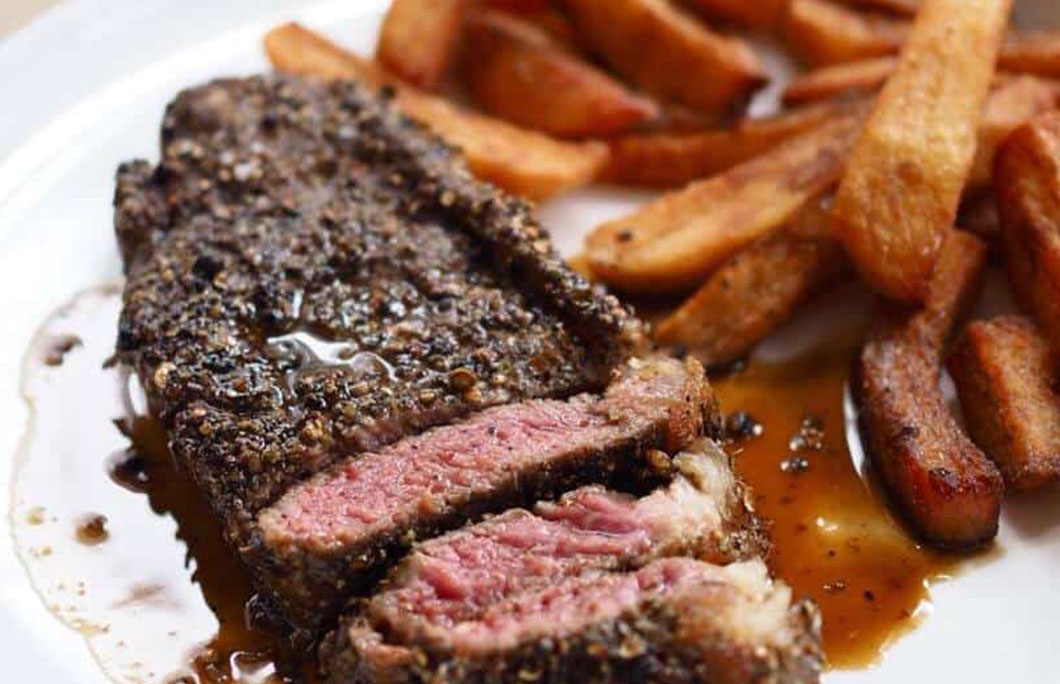 29th. Brasserie Fritz – Kuala Lumpur, Malaysia
A lovely relaxed ambience where the staff immediately put you at ease and let you focus on the food and savouring the overall experience.
After you settle in with one of their house cocktails (an absolute must!) you can tuck into one of the best steaks in the city that is seriously complimented by their outrageously good home cut fries. A top spot for steaks in Asia.
---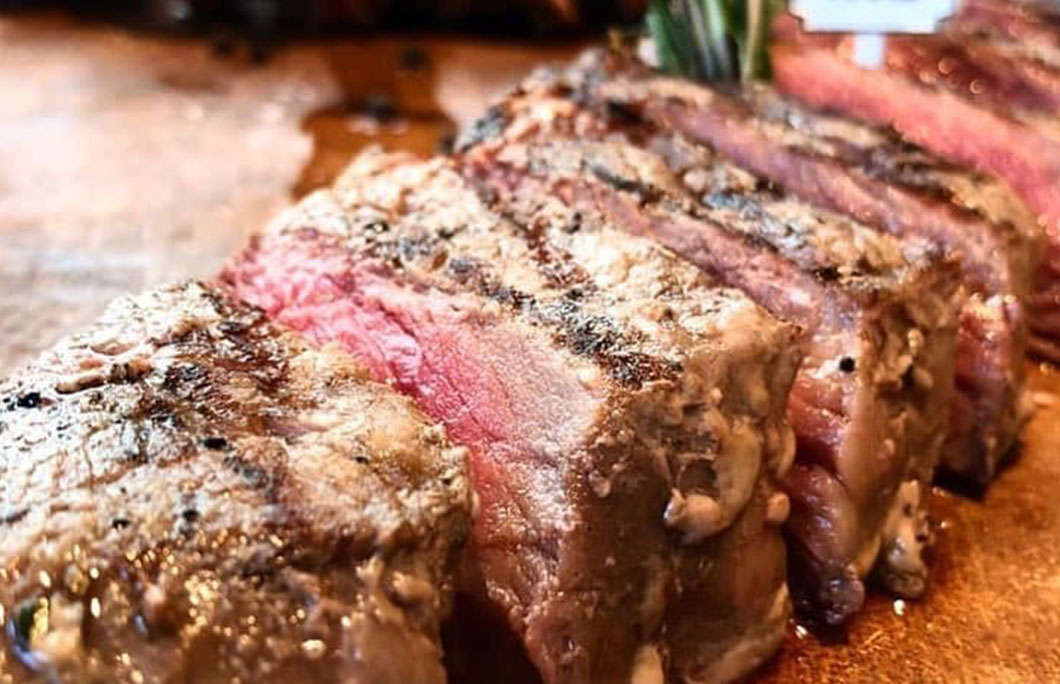 28th. L'entrecote Bistro and Upper Room – Manila, Philippines
A French-style steak house in the heart of the city that is absolutely brilliant at what they do. What they do is source, prepare and cook some of the very best steak you could ever imagine.
Along with a huge range of tasty side dishes and house sauces, this is one steak experience that you are not going to forget in a hurry. Get ready to feast on some of the juiciest steaks in Asia.
---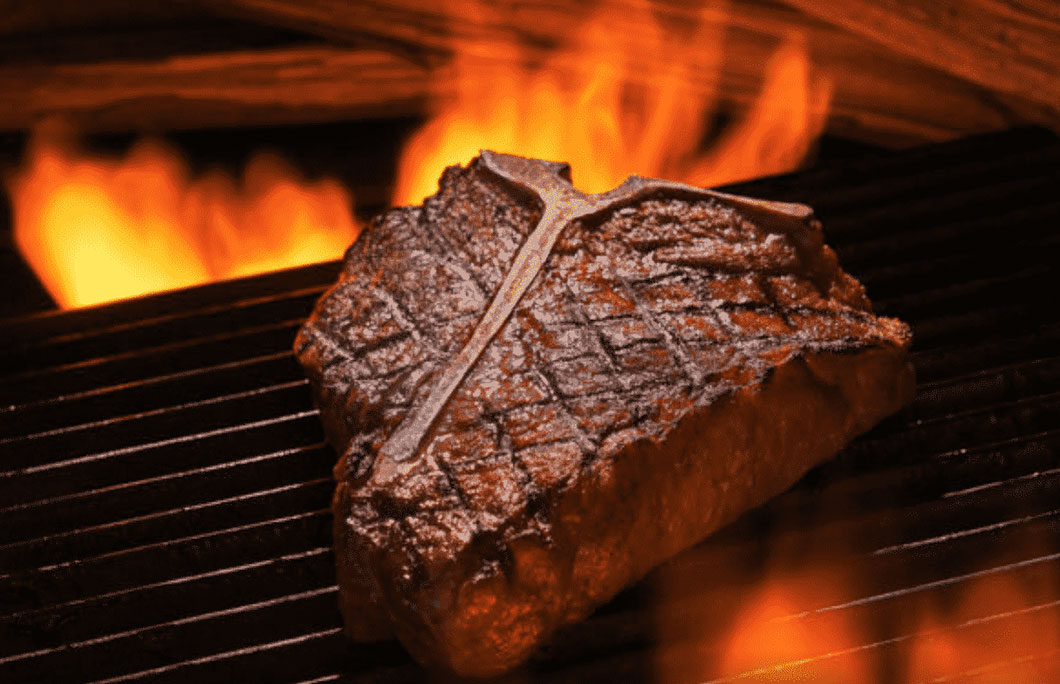 27th. Grand Hyatt Steakhouse – Hong Kong
This is the place to go if you want a seriously swanky steak eating experience and have something big to celebrate. The decor is plush, the service slick and the choice of steaks comes in all shapes and sizes.
The sort of meal you'll have and be remembering years later as one of the best in your life. So much more than just a steak, but rather an entire experience.
---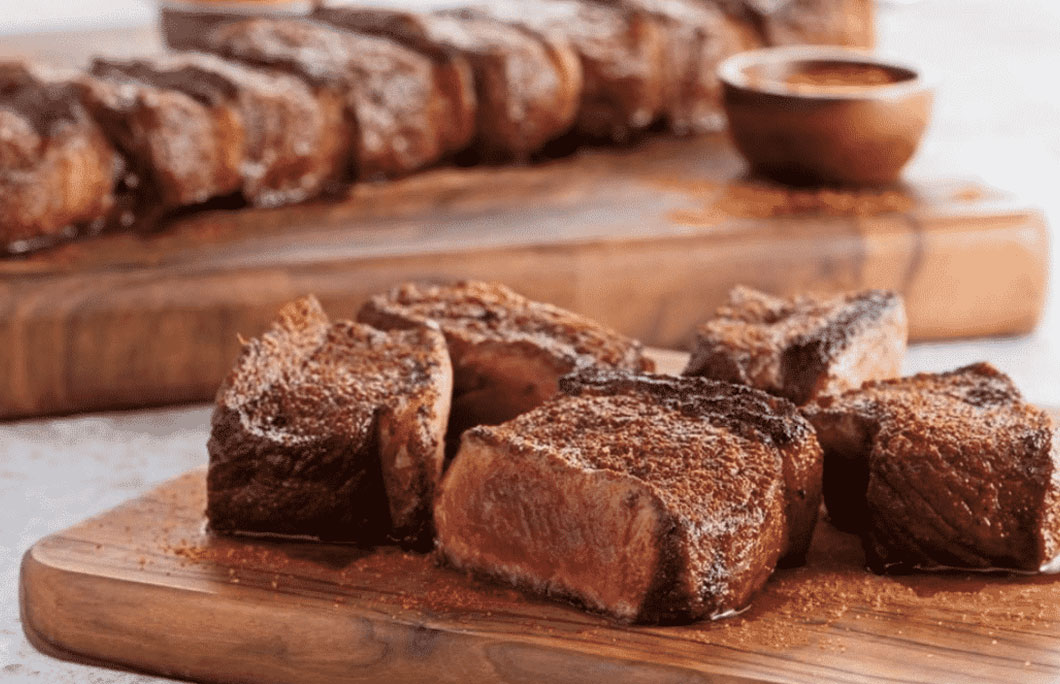 26th. Texas de Brazil – Seoul, South Korea
The Brazilians are known for their love of meat and their unique open fire ways of cooking it. The steak eating experience here is every bit as much about the theatre of how it is served, as the meat itself.
Long skewers of steak are carved at the table as you sit their drooling awaiting your feast. The flame grilled meat has a smokey and wonderful taste that you'll be dreaming about for days.
---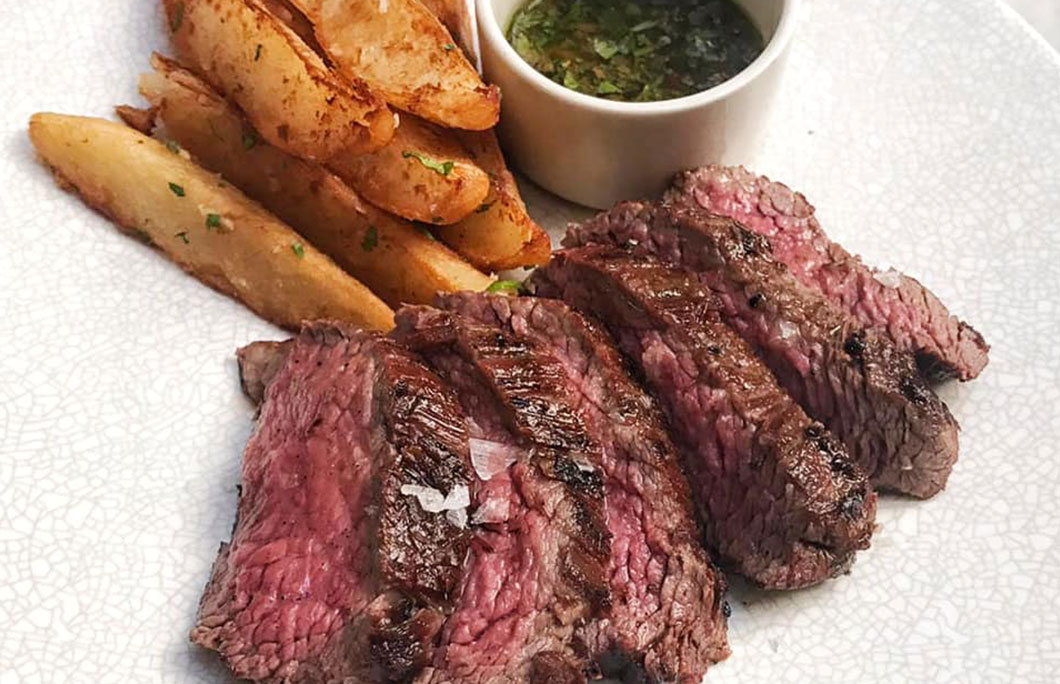 25th. BoCHINche- Singapore
Argentinian steak is among the very best in the world, so this South American restaurant is a foolproof choice. Their steaks are cooked to perfection, charred over a wood and charcoal grill. Feast on Wagyu hanger steak or their superb rib-eye steak, the Ojo de Bife.
Some of the best steaks in Asia await.
---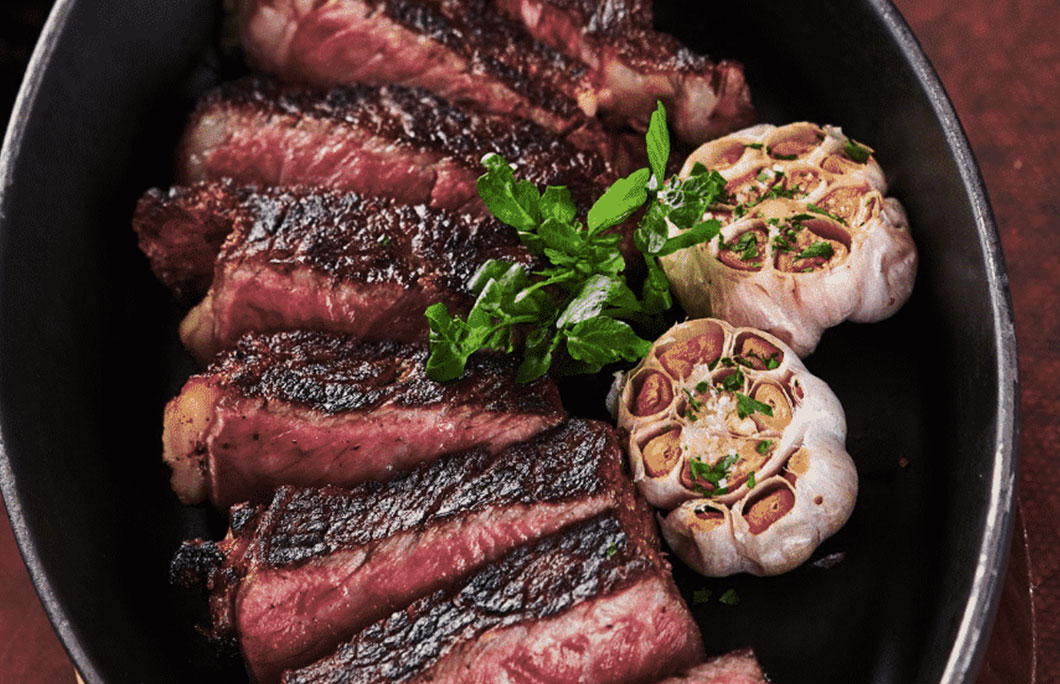 24th. Danny's Steakhouse – Taipei, Taiwan
As soon as you set foot through the door and see the plush and luxurious surroundings here, you just know you are in for a very special dining experience.
The attention to detail in every aspect of the restaurant is world-class and that is before the steak is even brought to your table. The waiting staff will expertly talk you through the large range of cuts on offer; all you have to do is lean back and enjoy the truly epic meal that is coming your way.
---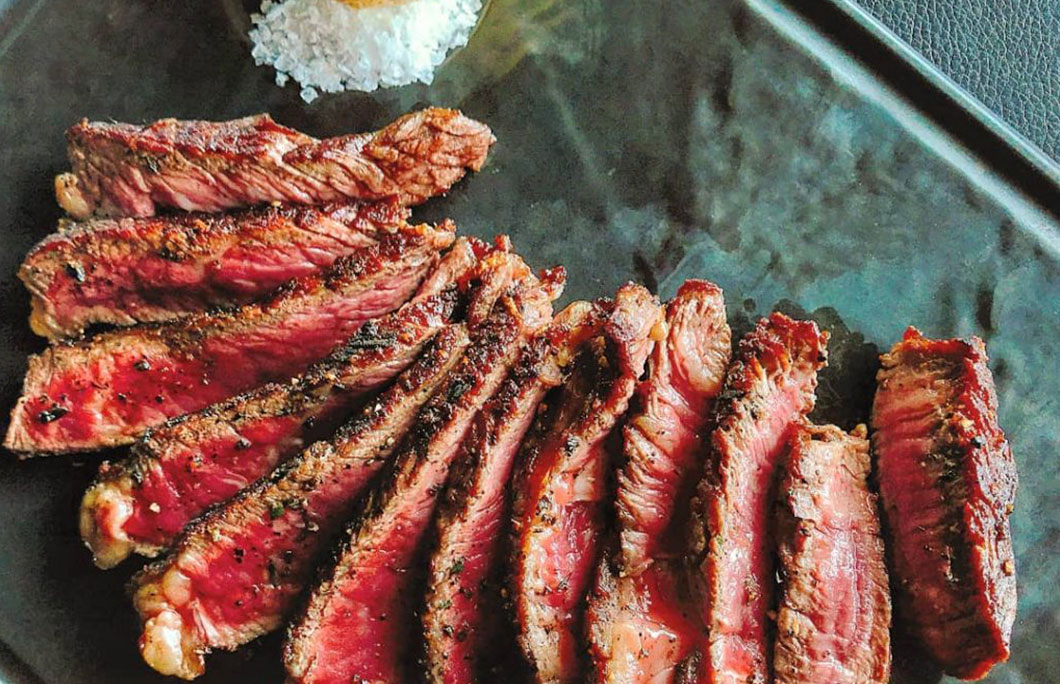 23rd. Marble 8 Steak House & Fine Dining – Kuala Lumpur, Malaysia
Dry aged beef, views of the KL skyline and whiskey and cigars make this one of the best spots for steak in Asia. Marble 8 is a charming dining experience. They dry age their fine cut steaks in a custom built cellar for up to 21 days and are bursting with flavour.
Cuts include Wagyu Tenderloin, Tomahawk and a juicy cajun Ribeye.
---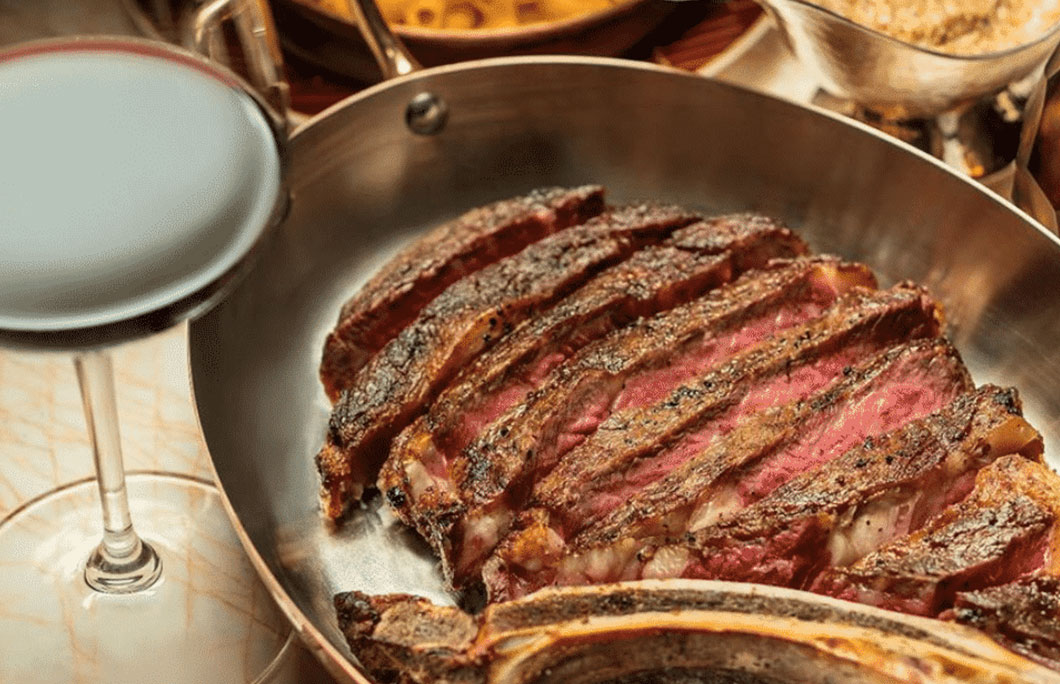 22nd. SW Steakhouse – Macau, China
You don't come to Macau to do things by half and that is exactly why you should come and indulge in this absolutely epic steakhouse.
The menu is packed full of classic cuts, with the portion sizes being generous and the side orders also nearly as big as main courses. A big steak, a bottle of red and some good company in here and all your problems can be forgotten.
---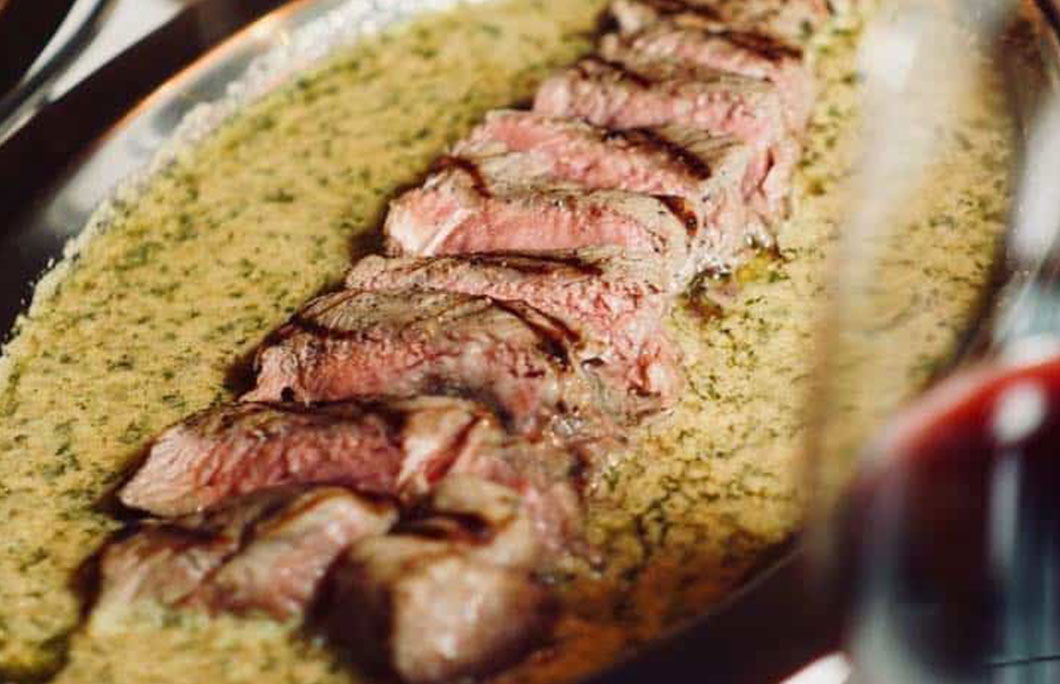 21st. Le Boeuf – Bangkok, Thailand
The focus on doing three things really well here and those are steak, sauce and fries. The sauce is a secret recipe and what really brings the whole experience together.
Waiting staff will bring you as many fries as you want and once you get dunking them into that sauce with the slivers of perfectly cooked steak you will be in no rush to leave. Sublime.
---
20th. AB Steak – Jakarta, Indonesia
This is a modern take on the steak house, where they seek to combine the very best of American and Korean cooking. The result is a match made in heaven for steak lovers with delicate and robust flavours mingling perfectly.
The meat is the star of the show in this restaurant and you will walk out with a completely new idea of what great steak should look and taste like. Quite simply superb.
---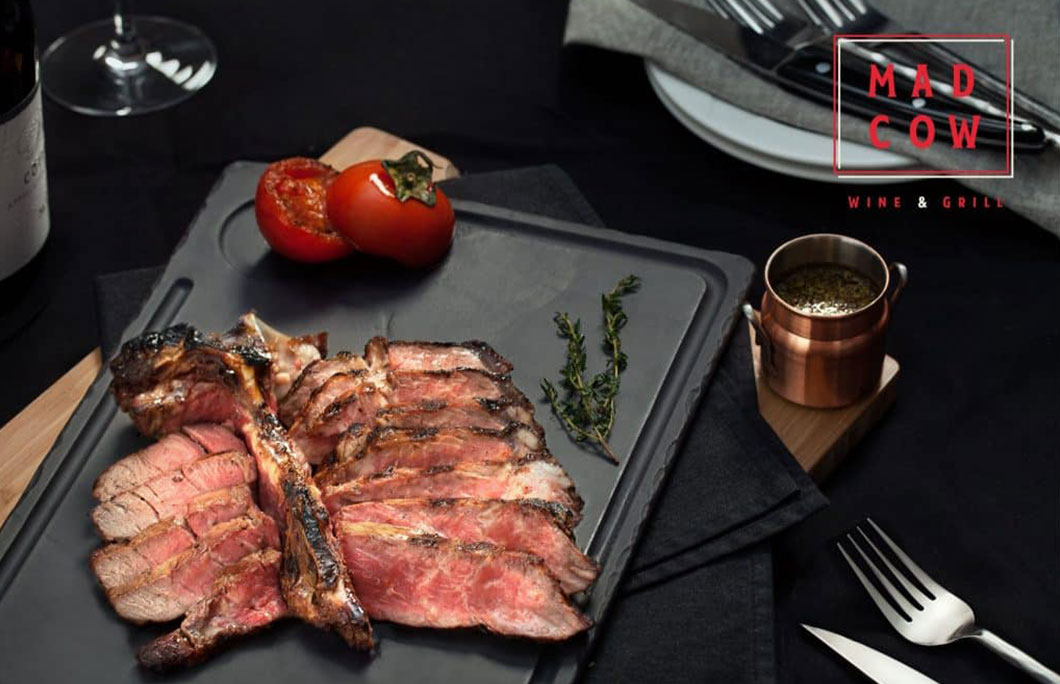 19th. Mad Cow Wine & Grill – Ho Chi Minh, Vietnam
HCMC has some of the most diverse food in the world ranging from local Vietnamese offerings to some great Japanese and Indian offerings. You are always spoilt for choice in this busy and vibrant city.
Sometimes though you just want a steak, and when you do this is where you should be coming. Huge portions of really well sourced meat served up in a simple and traditional style. It's everything you could possibly want from a steak restaurant and more.
---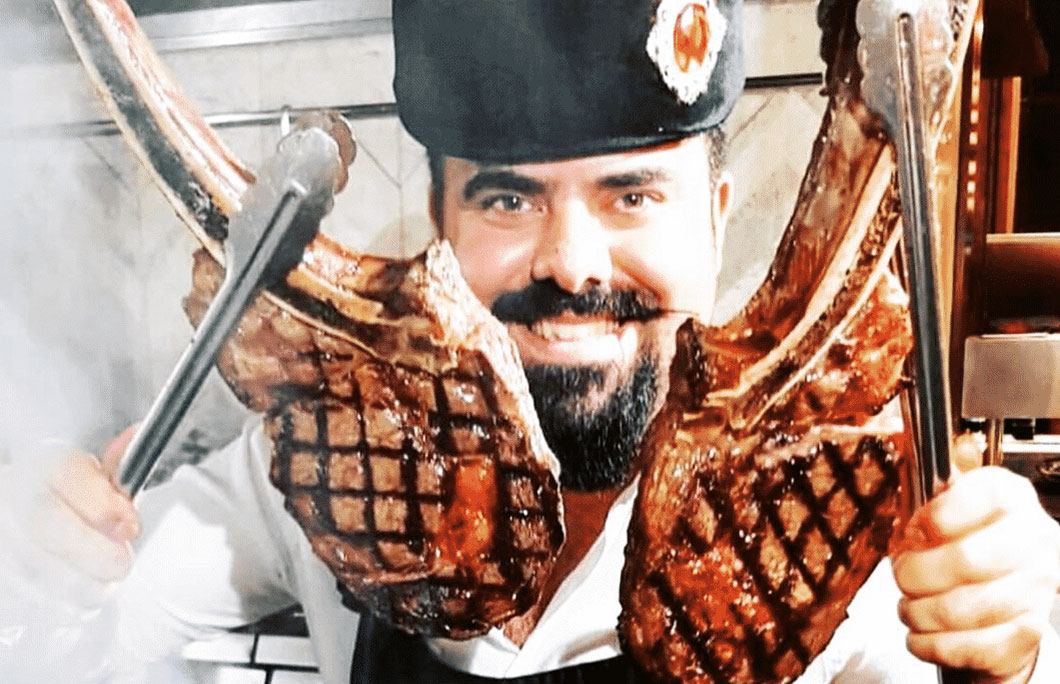 18th. Sultan's Steakhouse – Jeddah, Saudi Arabia
They are known for all things meat and do great kebabs, burgers and grilled chops, but our advice would be to head straight to the steaks.
The portions are huge so make sure you are super hungry and come with friends to share the huge side orders. Sitting here having a steak in their chilled plush room out of the searing heat outside is an absolute pleasure.
---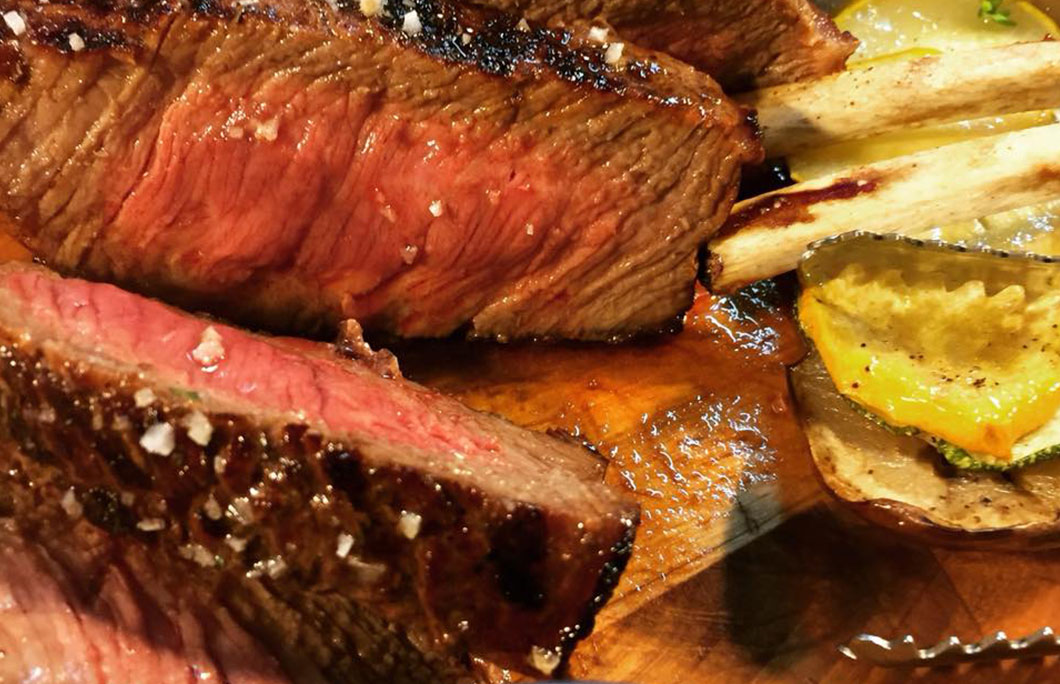 17th. The Beato Dry Aged Steakhouse – Kuala Lumpur, Malaysia
They place huge emphasis on the sourcing of the best possible meat from around the world and then hang and dry age it themselves to perfection. Most people think as steak is cooked in a couple of minutes, but the process in this great establishment takes weeks.
The end result is a steak that is epic in terms of flavour, beautifully presented and which is so tender it could be cut with a spoon.
---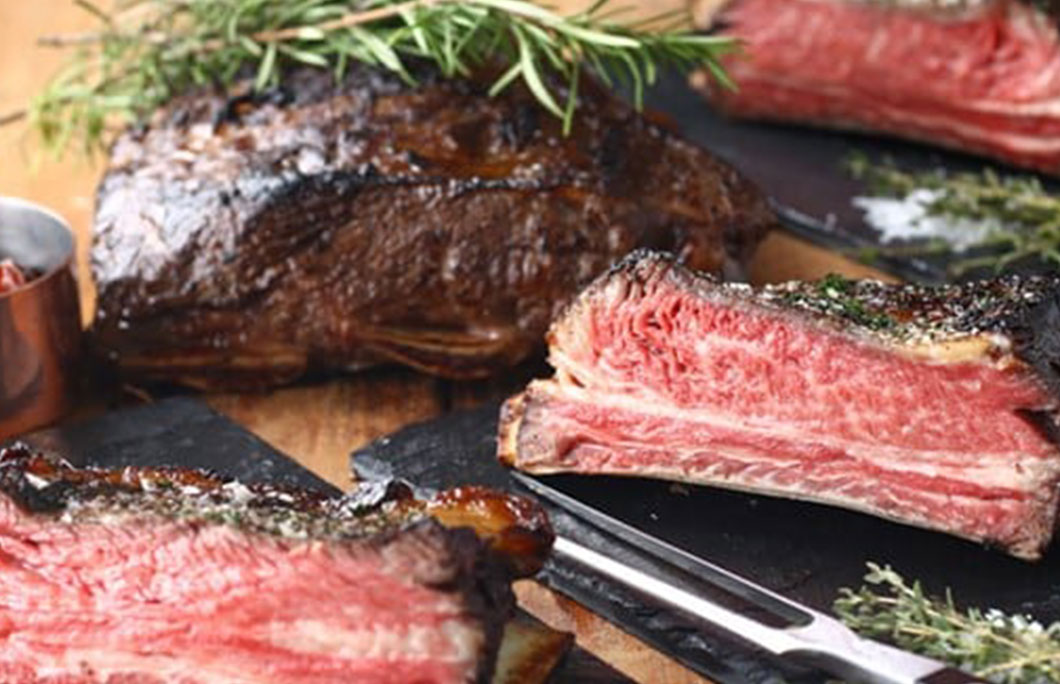 16th. The Meat Shanghai – Shanghai, China
What sets this spot apart is the simple presentation and preparation of quality Australian Angus beef, sourced direct from farm-to-table.
They know what they are good at (that would be steak!) and they keep it simple and let the meat do the talking. A must-try for when you've a craving for steaks in Asia.
---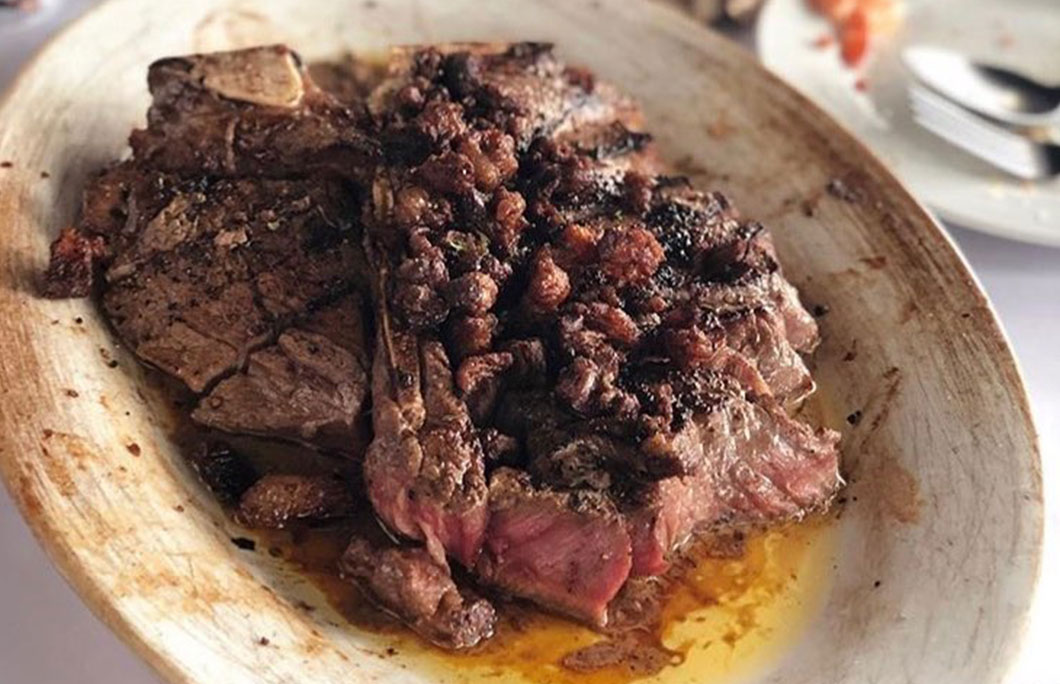 15th. Hai Chix – Manila, Philippines
They are known for their comfort food including soups served in bread bowls, burgers and some of the best desserts in town.
Their steaks though are on another level in terms of the portion size, the flavour and the perfection with which they are cooked. Be prepared for an absolute feast when you walk in here.
---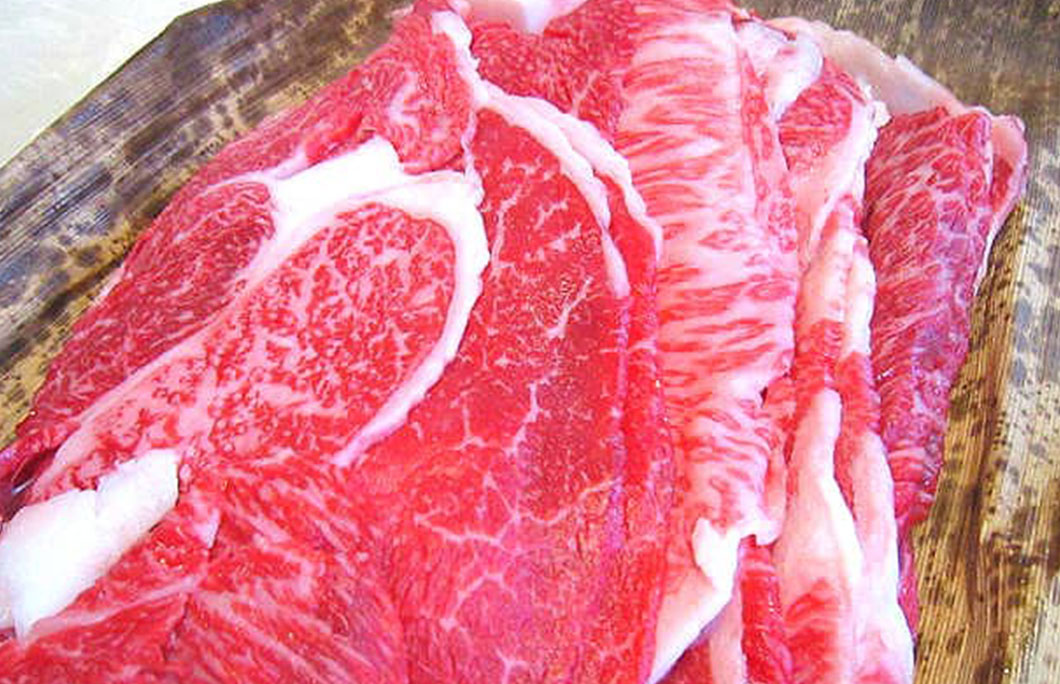 14th. Wadakin – Matsusaka, Japan
Wadakin was founded in 1878, and has 130 years history of serving Matsusaka beef – aka, the most tender and flavoursome beef you'll ever try. It has melt-in-your-mouth fat and is cooked by talented staff in front you, over hot charcoal.
They even raise their own cattle on their ranch, selecting only the finest cuts of beef for the restaurant.
---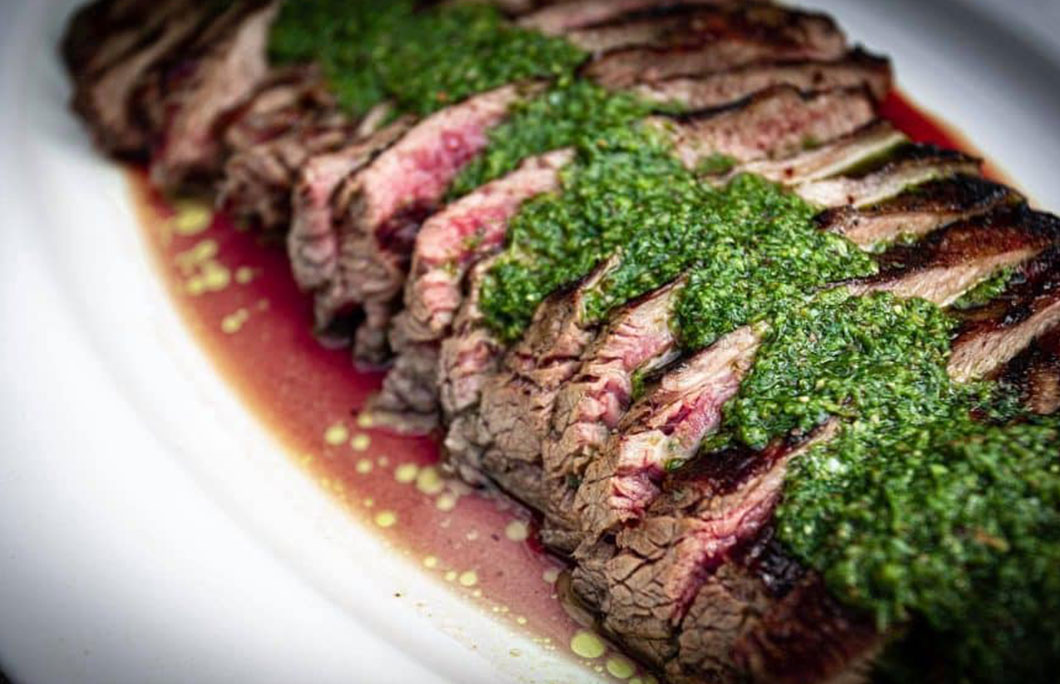 13th. Primal Modern Grill- Bangkok, Thailand
They are all about flame grilling and giving the meat a wonderful smokey taste while keeping it remarkably tender. They really elevate the art of cooking a steak to a whole new level.
Add in some of their wonderful house sauces, a top quality wine list and some of the friendliest staff in the business and this place quite simply has it all.
---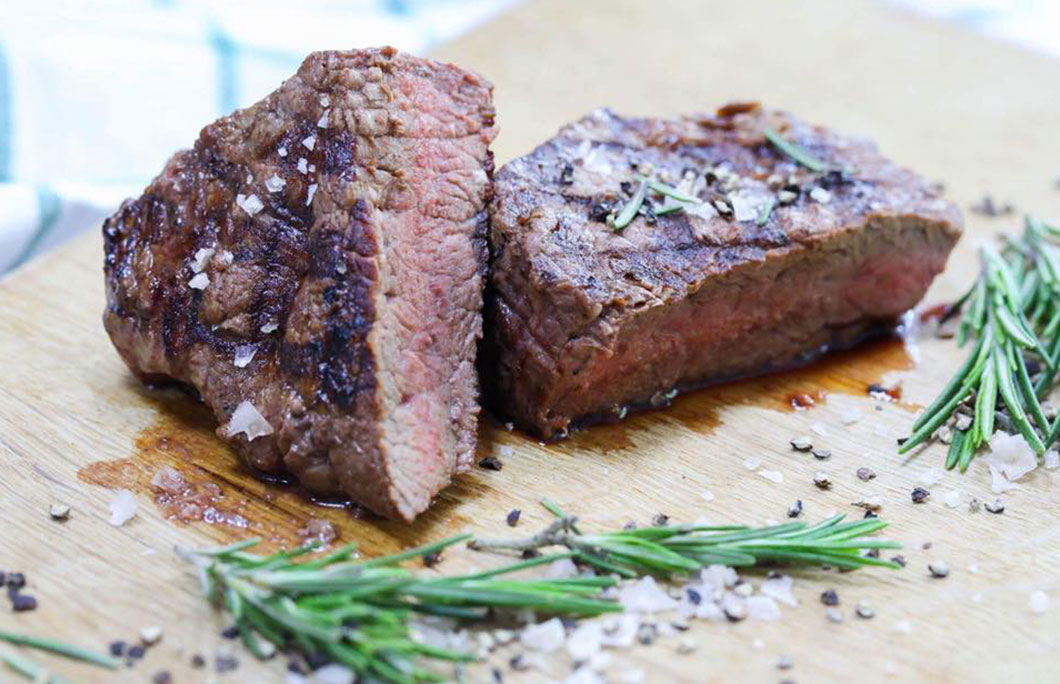 12th. Huber's Butchery – Singapore
There's just two steaks on the menu here at this butchers/bistro, but they're absolutely to-die-for. Considering they're one of the top butchers in the city, the meat is super fresh. The tender Sirloin comes with their very own own herb & butter flavoured brown sauce.
---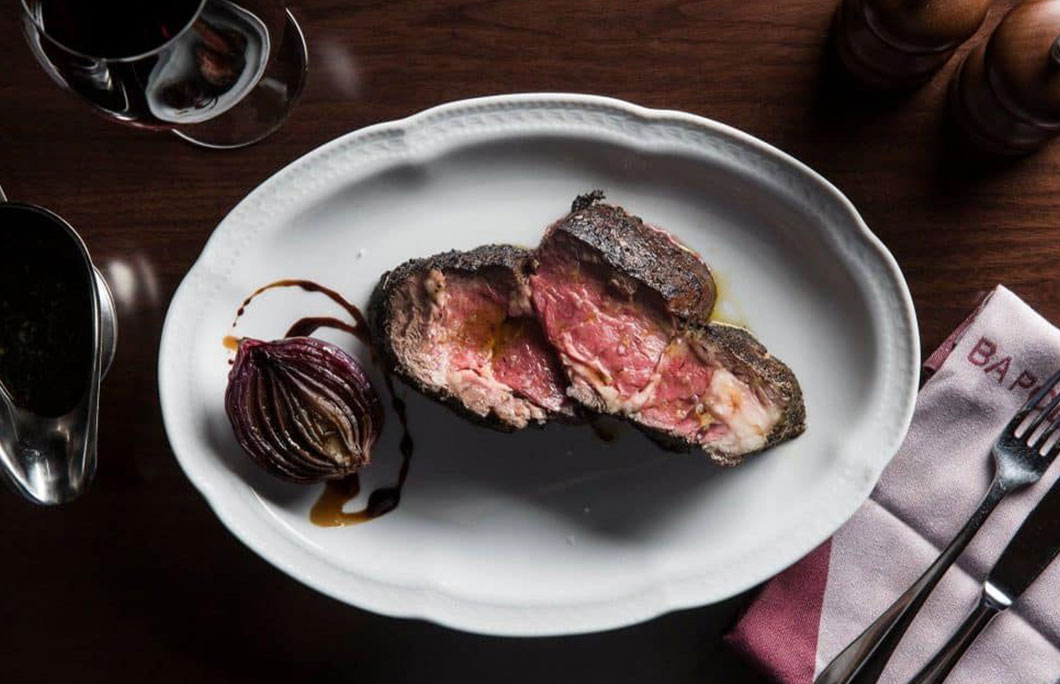 11th. Buenos Aires Polo Club – Hong Kong
As the name suggests, this steakhouse has an Argentinian menu, with grass-fed General Pico steaks grilled in the 'asado' tradition. The service is spectacular and there's everything from Chateaubriand to tenderloin.
You can choose cuts on or off the bone, but we recommend the former for the extra flavour.
---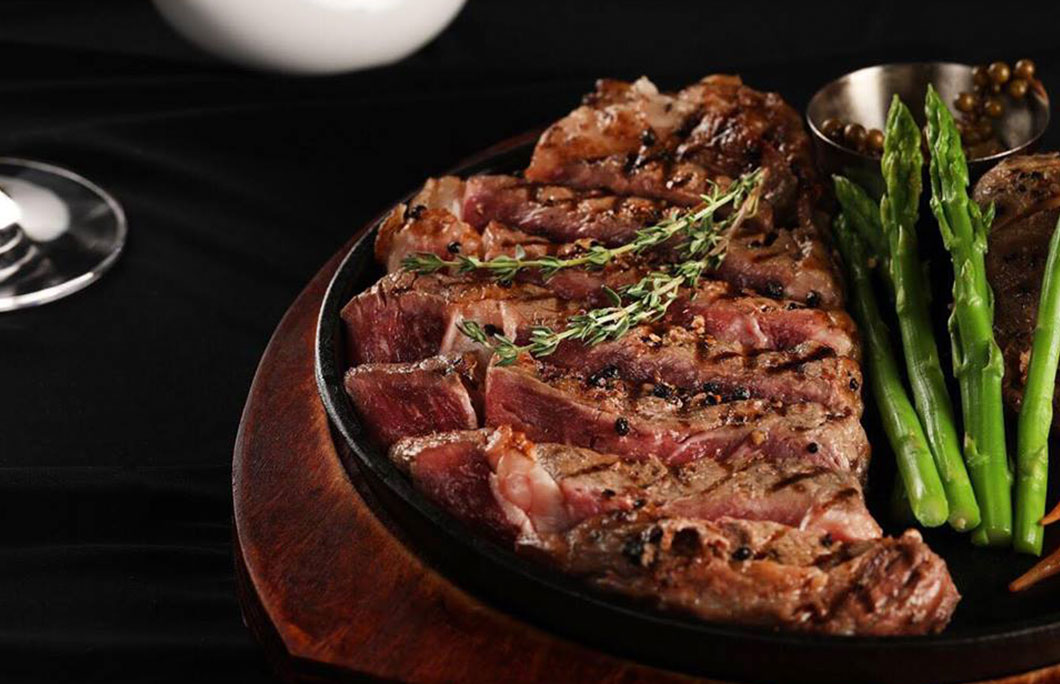 10th. La Bete – Hanoi, Vietnam
They source and age all their own beef on the premises so as they can be in control on the process from start to finish. The end result is a steak that is breathtaking in its quality, texture and taste.
As for the large selection of side dishes and some great wines? They're everything you need to finish off what will be a magnificent dining experience.
---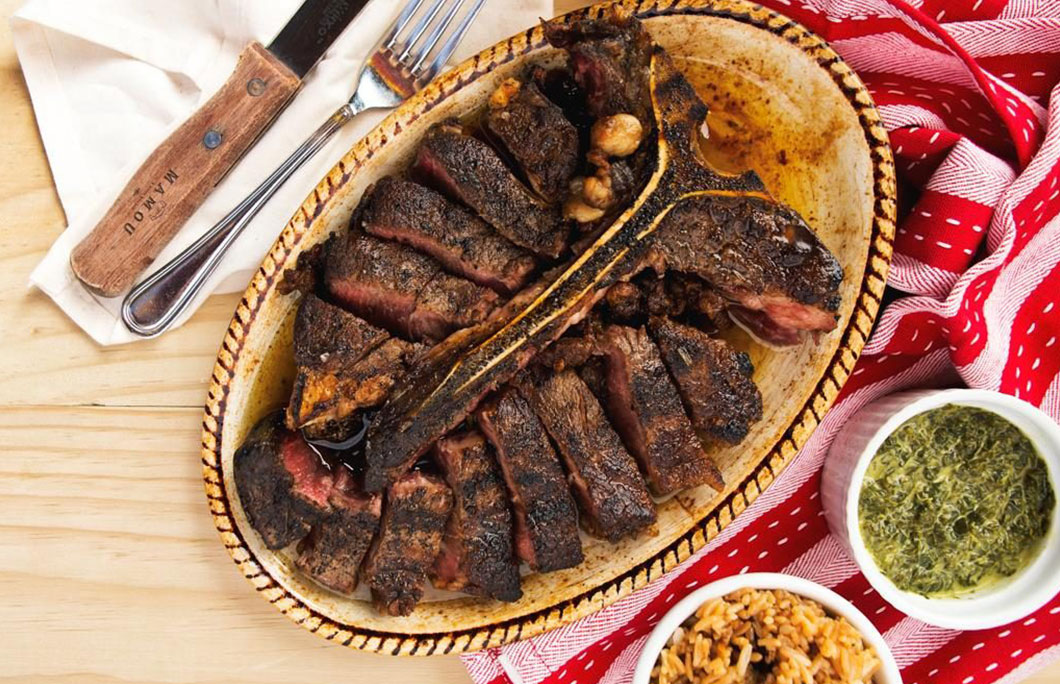 9th. Mamou – A Home Kitchen – Manila, Philippines
Mamou Kitchen is known countrywide for its fantastic cuts of beef, but it's the Porterhouse to share that steals the show. The dry aged beef is produced in the U.S.A for 28 days and cooked until rich and juicy.
It's somewhat of a Manila legend at this stage, and is known for always serving up some of the best steaks in Asia.
---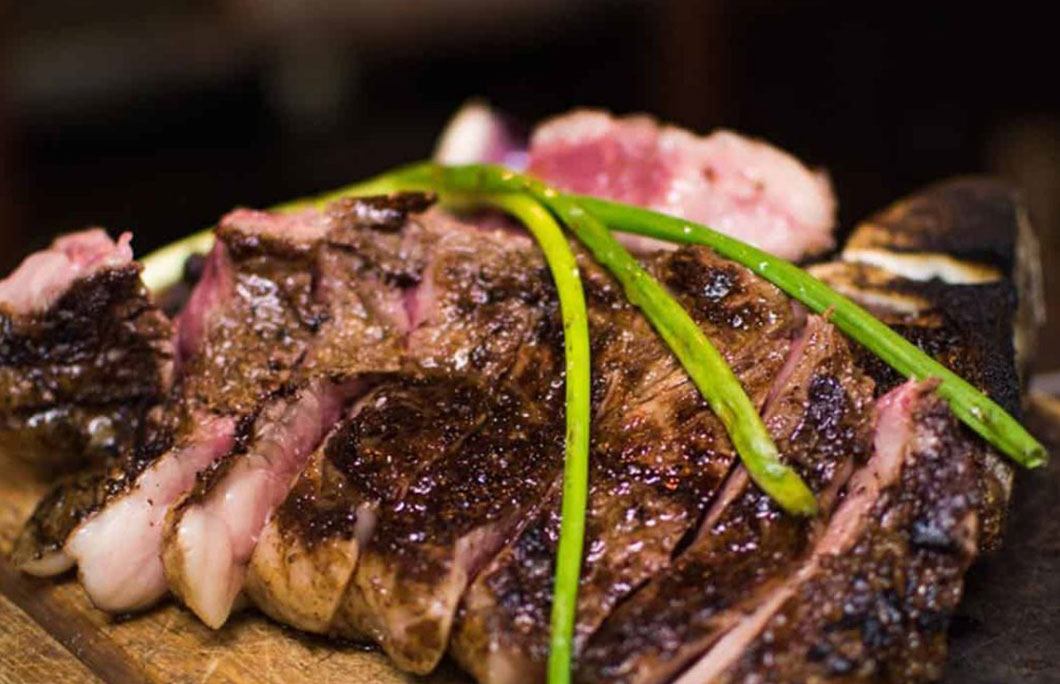 8th. Bistecca – Singapore, Singapore
Bistecca's signature dish, and namesake, is the Bistecca alla Fiorentina — a thick cut, char-grilled T-bone steak to share. It's prepared in traditional Tuscan style over a high temperature wood-fired grill, for a charred crust yet tender and juicy centre.
Easily one of the best steaks in the world, Bistecca is consistently outstanding.
---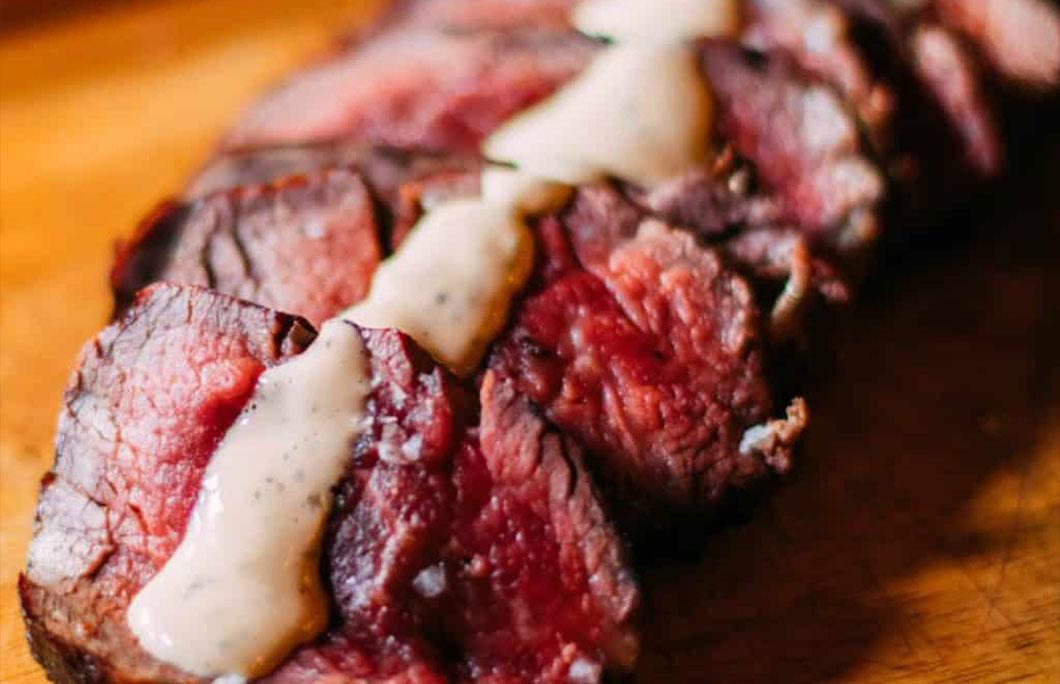 7th. El Gaucho Argentinian Steakhouse – Bangkok, Thailand
They import the very best steak from both Australia and the USA and serve it up in a very classic manner with some amazing sauces to compliment it.
You will want to make sure you come with a serious appetite because the portions are massive. They cook up high-quality, natural Prime Black Angus US grain fed, Australian Black Angus grass fed, and Pure Blood Australian Wagyu.
---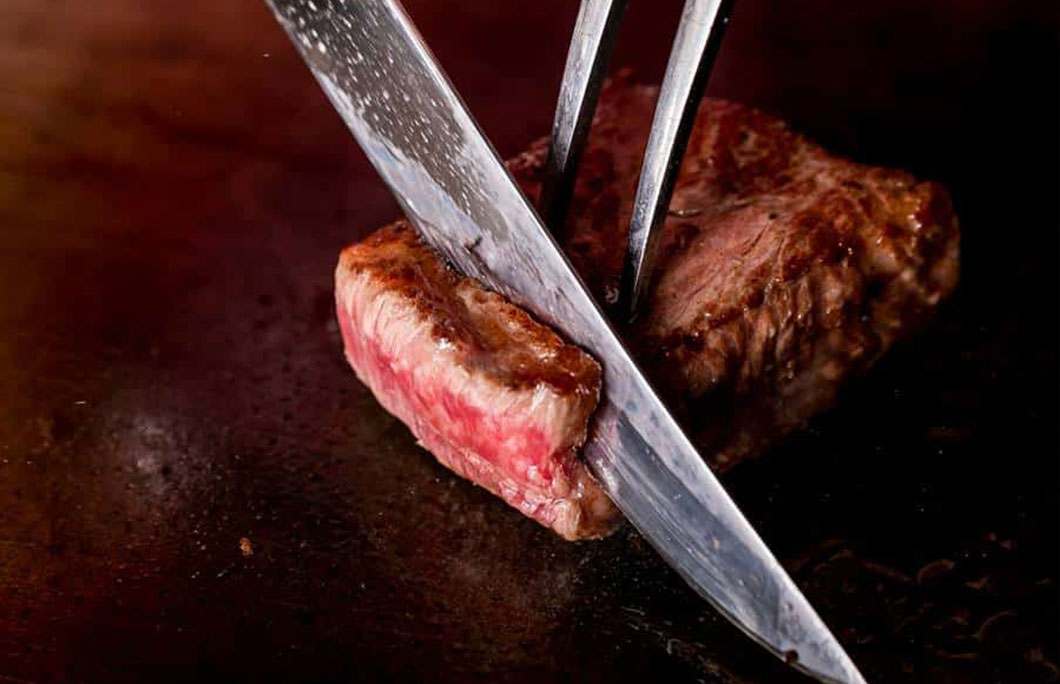 6th. URAROJI – Tokyo, Japan
Uraroji (meaning "back alley in Japanese) is hidden down a back lane and is where you'll find one of the best steaks in the world. Its cosy interior puts you at ease while the A5-ranked Wagyu gets those tastebuds going.
It's cooked with flair on a Teppanyaki grill.
---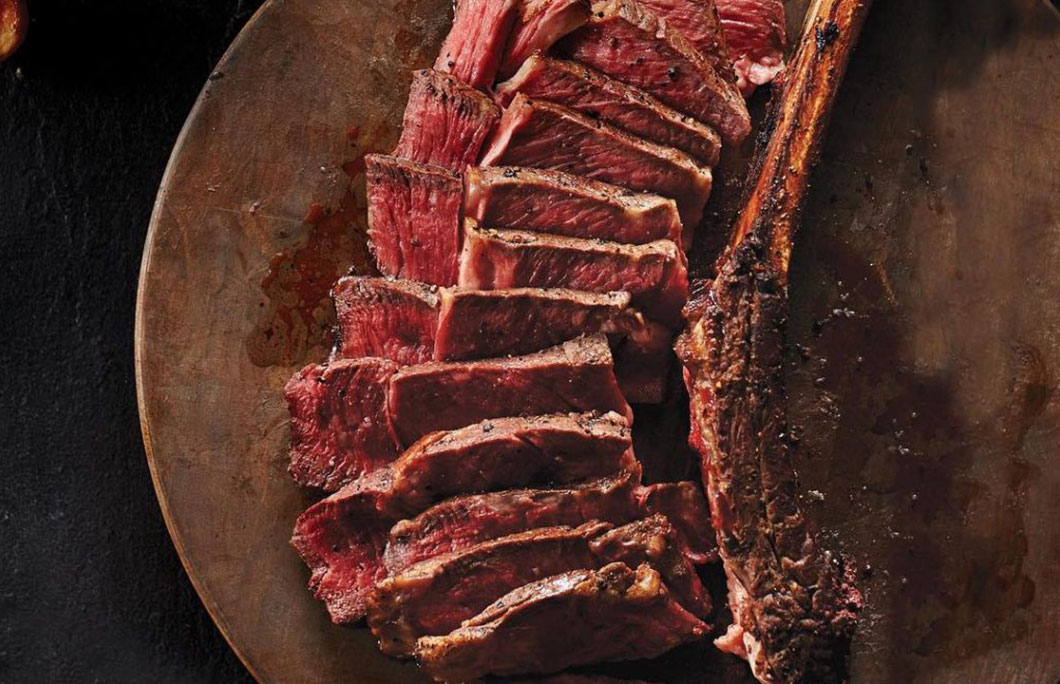 5th. Vantador – Kuala Lumpur, Malaysia
They call themselves a "Dry Aged Steak Boutique". It is hard to argue with that lofty title when you taste their meat for the first time.
They handle the meat with the utmost respect: putting huge pride into only sourcing the very best and ageing it to perfection. All you have to do is sit back into their comfortable chairs and enjoy one of the best steaks you will ever have.
---
4th. Elbert's – Manila, Philippines
Not only is Elbert's steakhouse Metro's best of the best when it comes to beef, it's one of the best steaks in the world. Its speciality is USDA Prime grade beef and fine wines; prime cuts are wet-aged and cooked to a perfect medium rare.
Elbert's has been flying under the radar, popular only with those in the know. So, we almost don't want to reveal how special this place is. Finish off the evening in the cosy cigar room.
---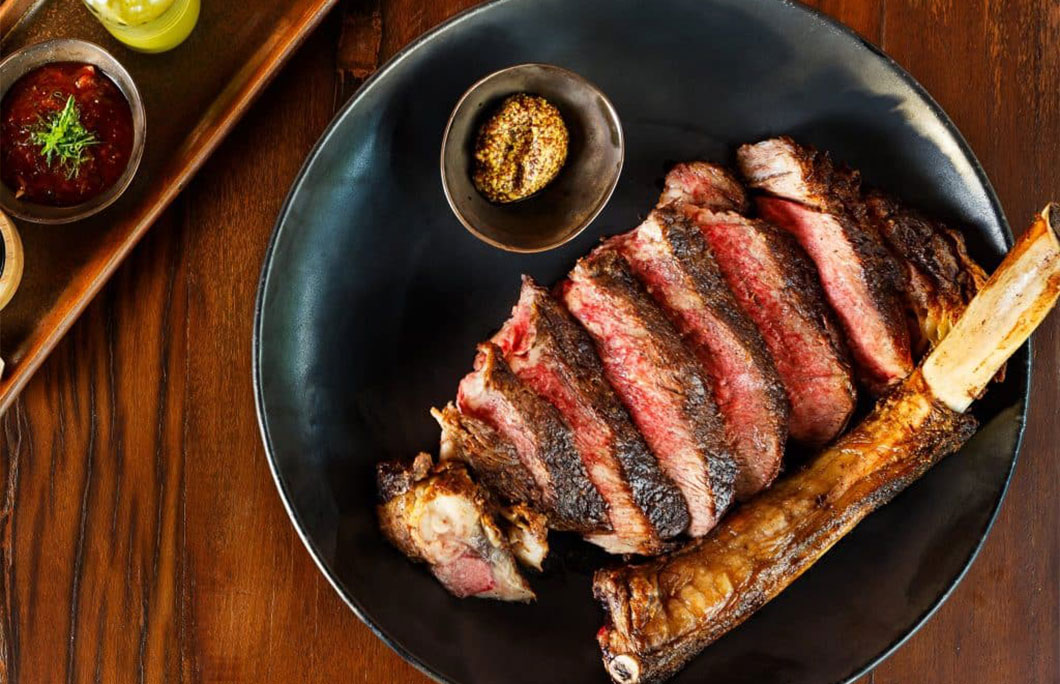 3rd. Le Cochon Blanc – Bangkok, Thailand
Le Cochon Blanc is a "live fire" BBQ restaurant, where you're greeted with a huge fire pit as soon as you enter the restaurant. The grilled meats here are outstanding, with consistently delicious steak.
Cuts of Australian Wagyu prime rib, striploin or Black Angus hangar steaks are smoked over the grill for intense flavour.
---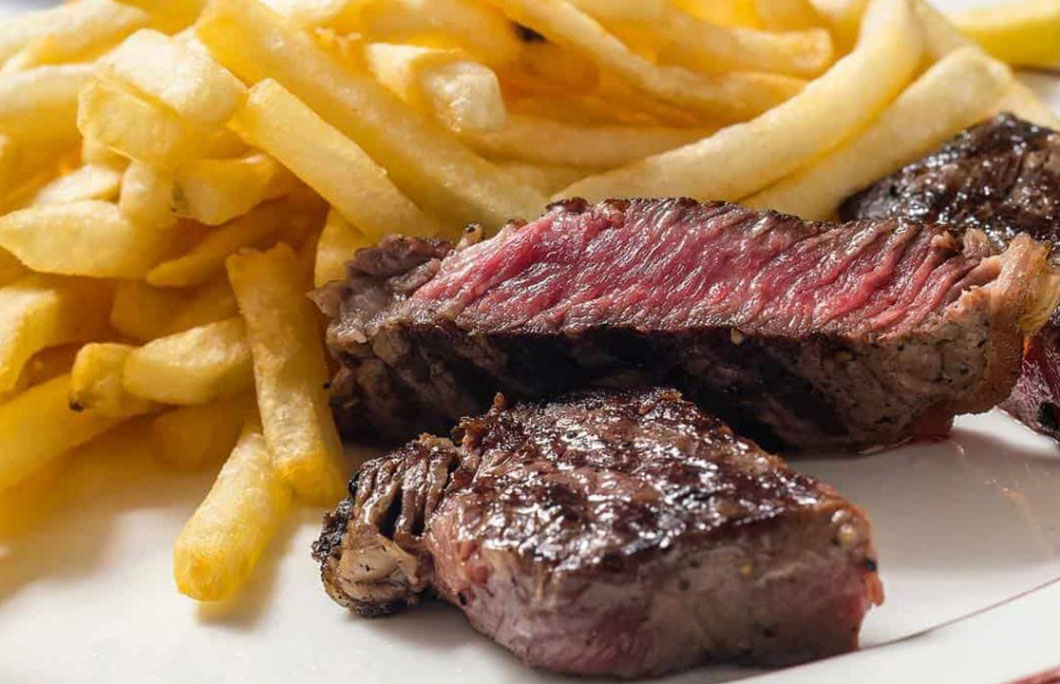 2nd. La Vache – Hong Kong
La Vache is a beautiful Parisian-inspired steakhouse. It pays homage to the time-honoured tradition of Parisian entrecôte steakhouses, but with a modern spin. Its unbeatable steak frites is a marbled USDA Prime ribeye and crispy fries, served with homemade secret steak sauce.
It's better than even the best French brasseries.
---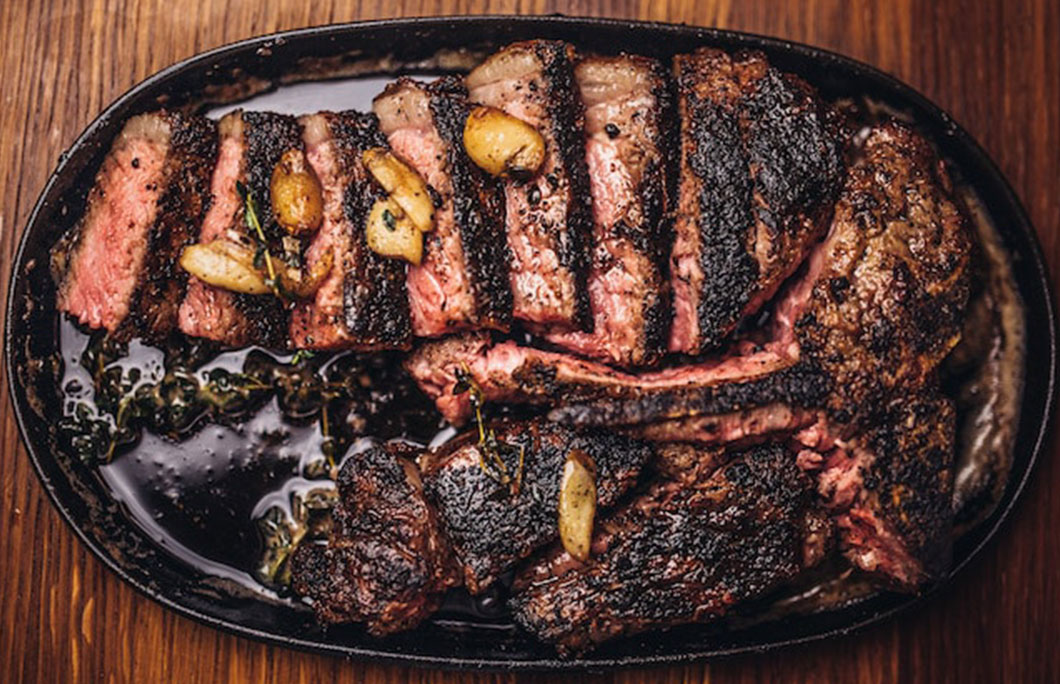 1st. CUT by Wolfgang Puck – Singapore, Singapore
This world-acclaimed steak restaurant is in cities across the world, but the best outpost from 3 Michelin star chef Wolfgang Puck is at Marina Bay Sands Singapore. You can choose from Australian Angus, Wagyu selections from USA, Australia and Japan, and true Japanese A5 Kobe Beef.
The meat is grilled over charcoal. The steak's pure, perfect flavour and beautiful setting of the restaurant itself make this a winner among the best steaks in the world. It's a must-eat for any serious steak connoisseur.
---