The 50 Best Coffee Shops In Australia
Craving the best coffee in Australia? You've come to the right place.
Australia's coffee scene is known to be pretty much the best in the world – home to the flat white, trendy cafes and micro roasters, Australian coffee is a standard all on its own.
The attention to detail found in most of Australia's coffee shops and their championing of independent roasters makes it a coffee-lover's dream. We've featured the best coffee shops in Melbourne, Sydney, Perth, Adelaide and NSW, so now it's time for the best in the entire country.
We looked to our audience for suggestions regarding their favourite coffee shops, as well as contributions from the Big 7 Travel editorial team. Online reviews, previous media coverage and notable blogs were also included in the overall rating. The result? One impressive list of the best coffee in Australia.
The 50 Best Coffee Shops In Australia, How do these rankings work?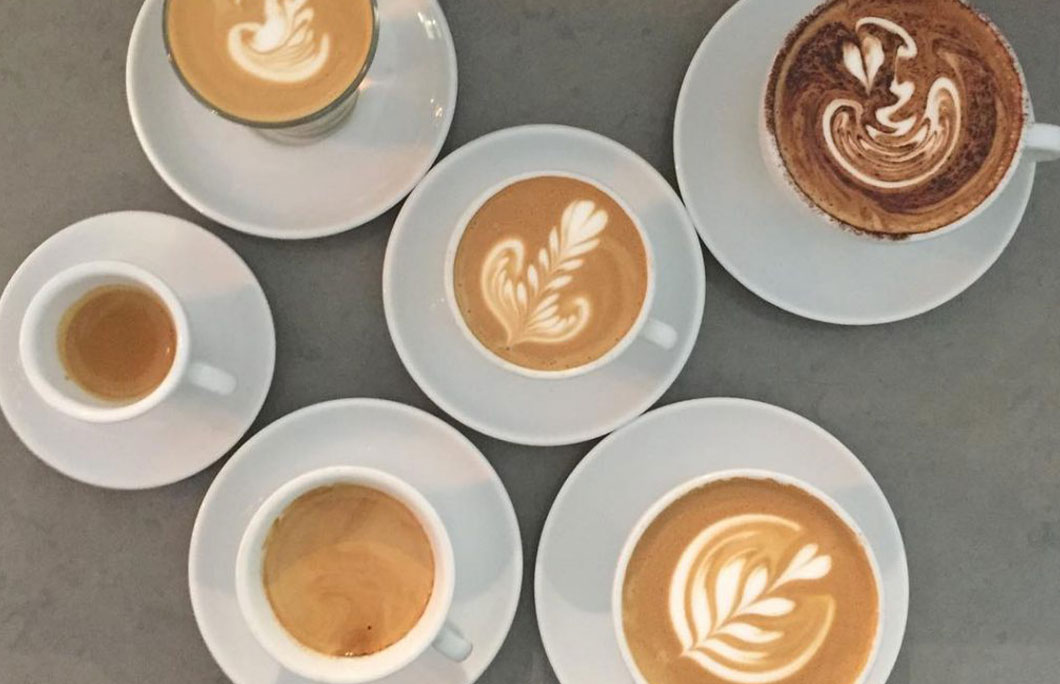 50th. Lamkin Lane Espresso – Caloundra
A minimalist coffee haven hiding down a little laneway, Lamkin Lane Espresso Bar is one of the best places to get your java fix on the Sunshine Coast. The coffee is perfectly smooth and their housemade Cold Press will have you wishing for hot weather every single day.
---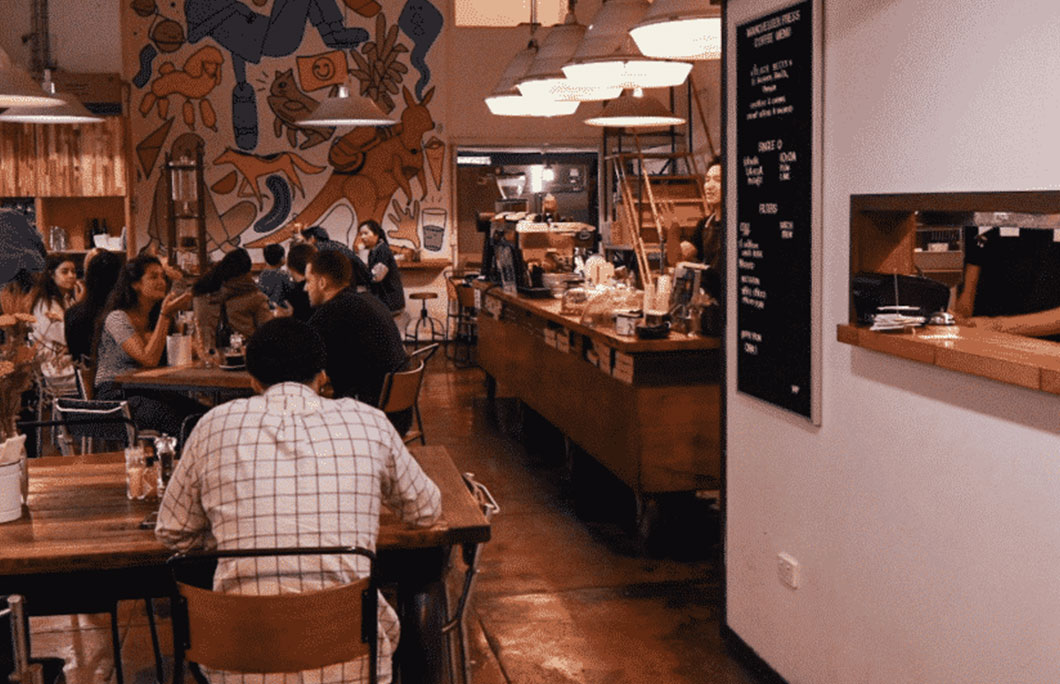 49th. Manchester Press – Melbourne
This is exactly what every Melbourne coffee experience should be. Tucked away down a cute city laneway with an always-changing single origin and filter roast made be expert baristas. You'd be crazy not to try one of their signature bagels to go with the caffeine hit.
---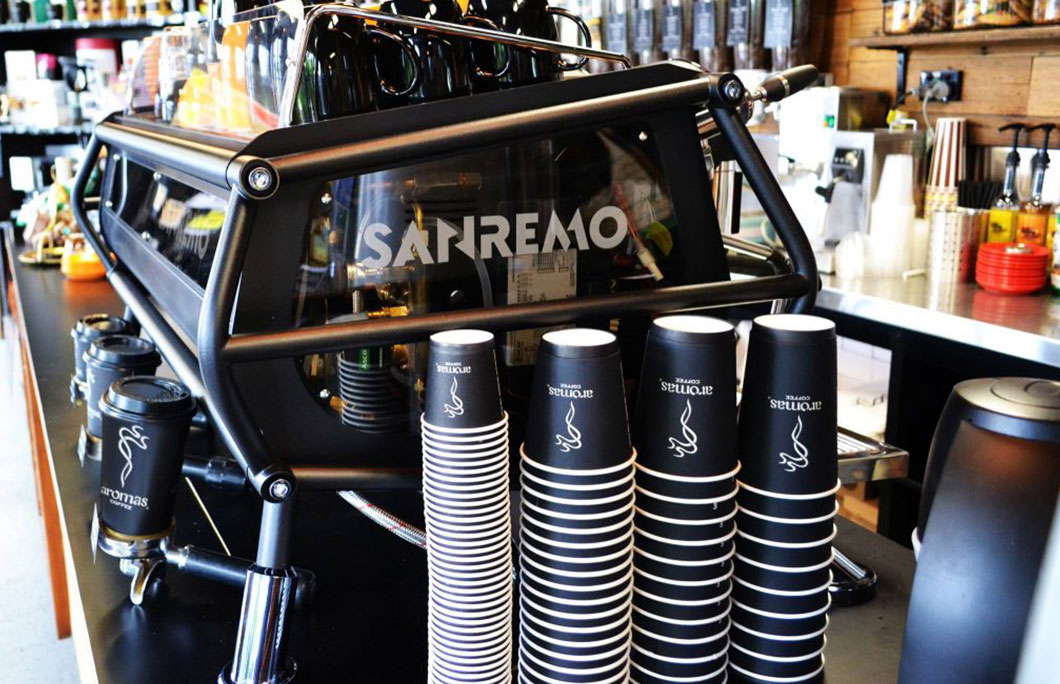 48th. Aromas Coffee Roasters – Murarrie
One of the longest-standing coffee roasters in the country, Aromas have been roasting artisan small batch blends in Brisbane since 1982. They have a huge 18 original blends and 12 Single Origins, as well as their Rainforest Alliance Certified range. Don't let the appearance of the industrial estate location fool you – this is premium stuff.
---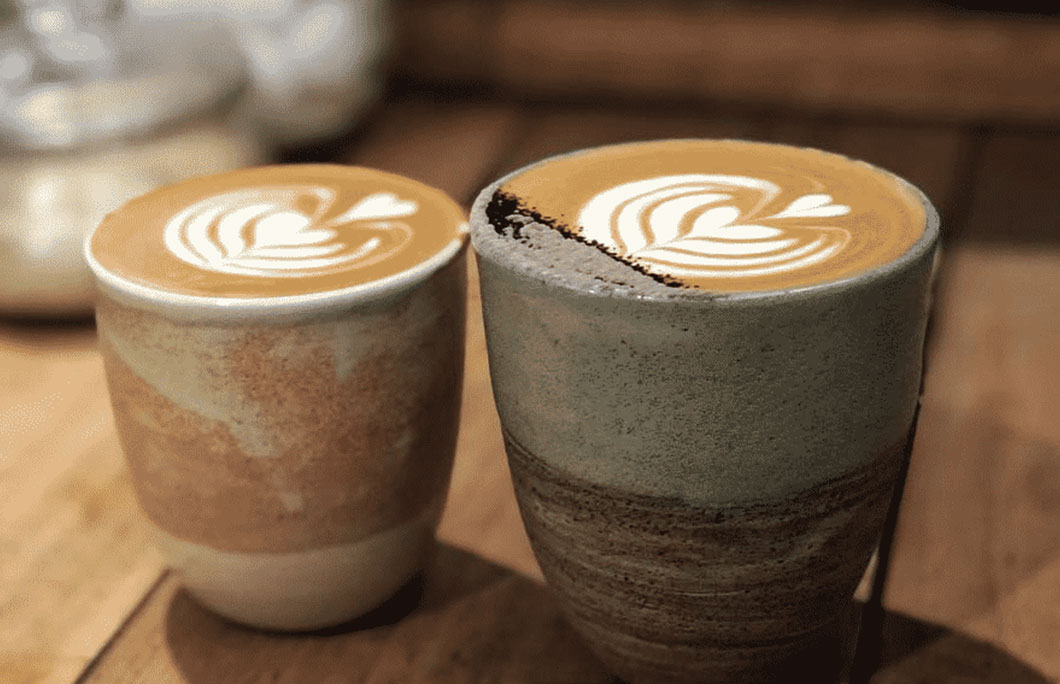 47th. Sublime Coffee Roasters – Adelaide
They're so passionate about good coffee that they designed and built their own roasting equipment from the ground up, because they wanted that would do exactly what they wanted. They say they are "100% committed to ethical coffee relationships – if it's good for you, us and the grower – we're onboard!". Just like its name, the coffee is indeed sublime.
---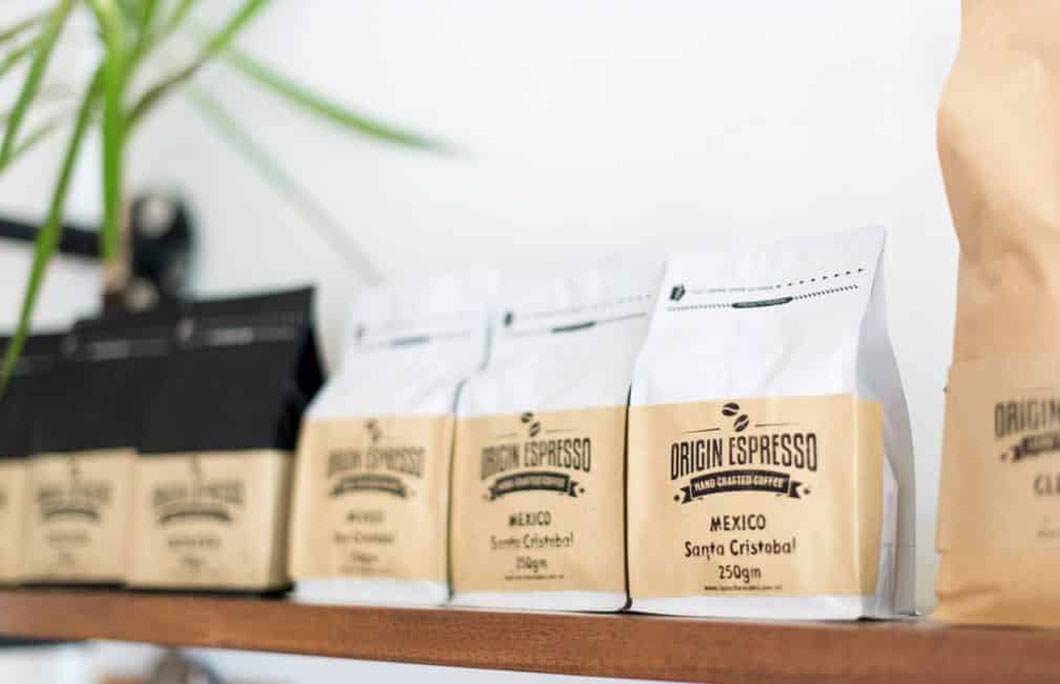 46th. Origin Espresso – Cairns
Origin is the charming cafe outpost of Port Douglas coffee roasters, Four Mile Roasters. The passionate owners source, roast and brew coffee that they love to drink themselves, so you know every sip is going to be good.
---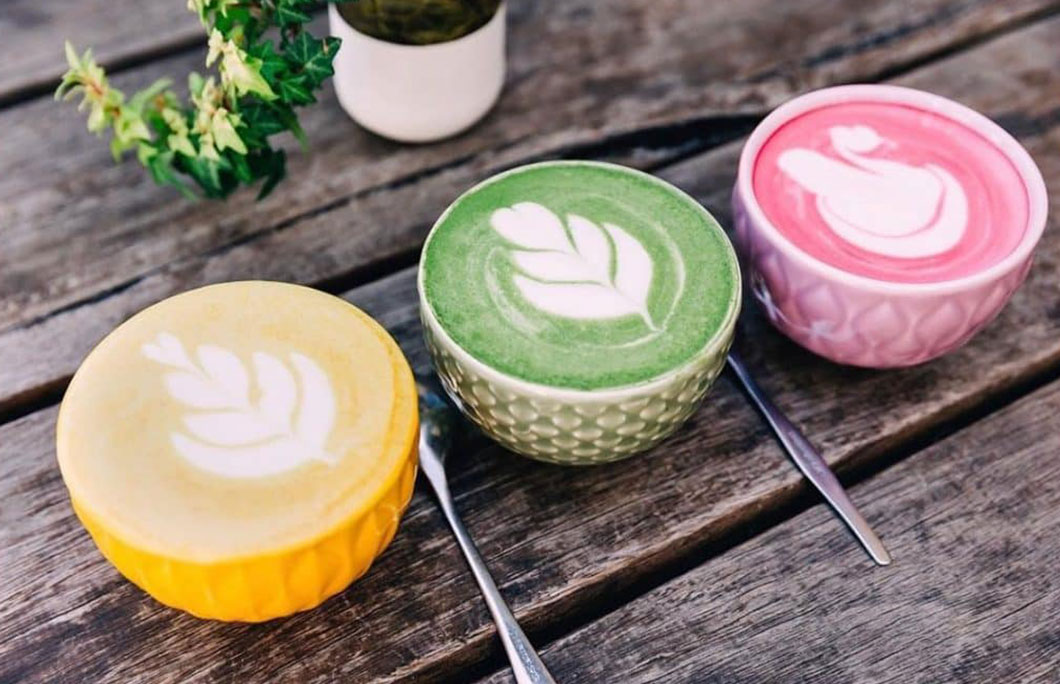 45th. Pixel Coffee Brewers – Leederville
We can't get over how pretty this tiny-but-mighty coffee store is – colourful tumeric, match and beetroot lattes go perfectly with the fresh flowers on the table. While it looks incredible, it also tastes just as good. Coffee beans come from regular guests such as Five Senses, Proud Mary and Seven Seeds.
---
44th. Paramount Coffee Project – Sydney
PCP is known the world over for its innovative approach to coffee and uber-cool Aussie vibes. They introduce new beans and new roasters from around the world every four to six weeks to keep things fresh and exciting. It's a Surry Hills icon and shows no sign of slowing down.
---
43rd. The League of Honest Coffee – Melbourne
As soon as you see the Slayer espresso machines here you know you're in for a seriously good cuppa. Their ethically-sourced and rotating coffee blends are expertly brewed for one of the best (and coolest) cafes in the city.
---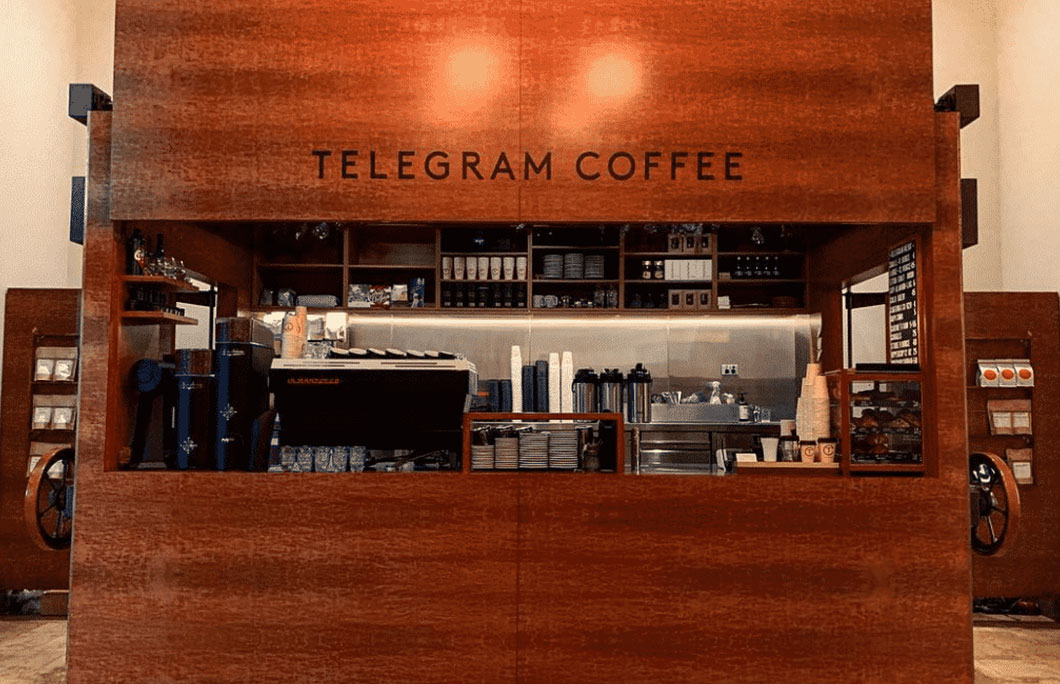 42nd. Telegram Coffee – Perth
You'll find this cute cafe within the 19th-century State Buildings – you can just tell how good it is by the constant crowds flocking around it. Luke, the owner, has been making coffees for over 20 years so you'll be in expert hands.
---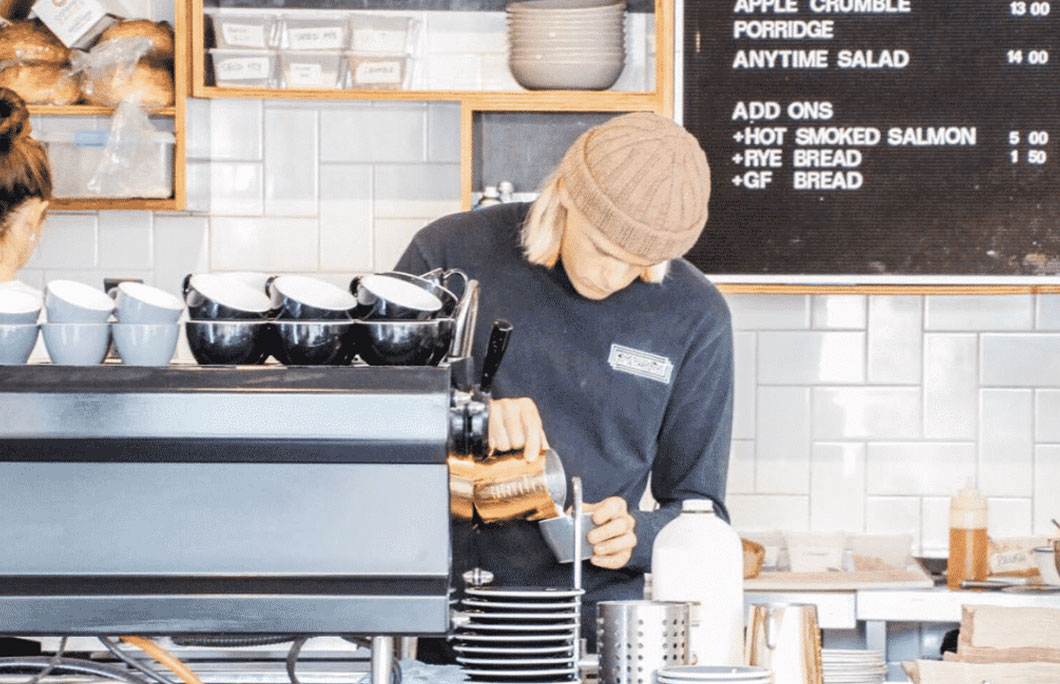 41st. Good Day Coffee – Tugun
Good Day Coffee is the ideal morning pit-stop along the Gold Coast for a cup of their rich brews and tasty treats. The cookies are highly addictive, but too good not to order, while the ultimate coffee accompaniment is their banana bread with espresso butter.
---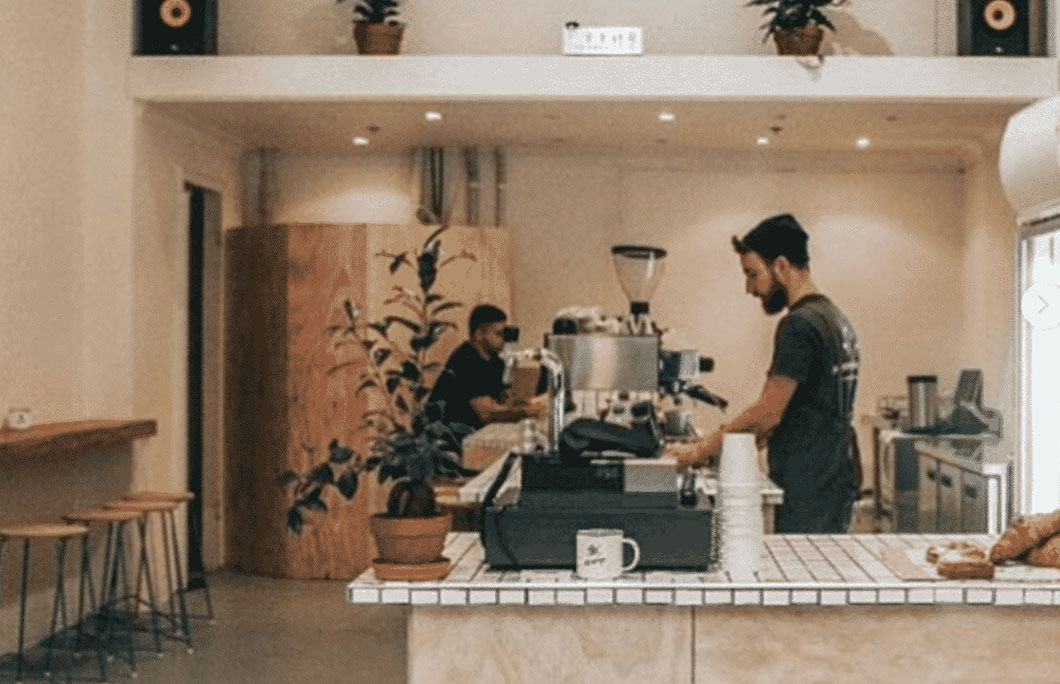 40th. Monday's Coffee Store – Adelaide
Monday's place a big focus on the wholesale business. but the shop is where you'll experience their product served up to absolute perfection by masters. Simple, no fuss and just really good coffee done well.
---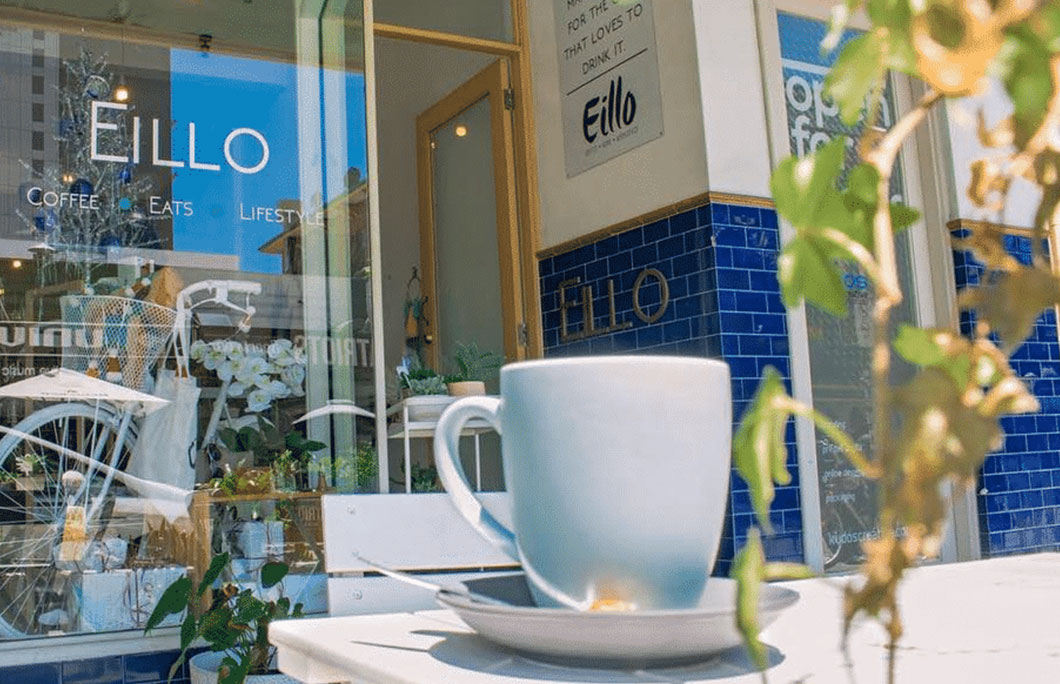 39th. Eillo – Perth
Come for one of their great cups of coffee, but keep in mind that they also sell homeware, clothes, serve as a workspace and have some incredible sweet treats. Amazing how they pack so much goodness and fun into one place.
---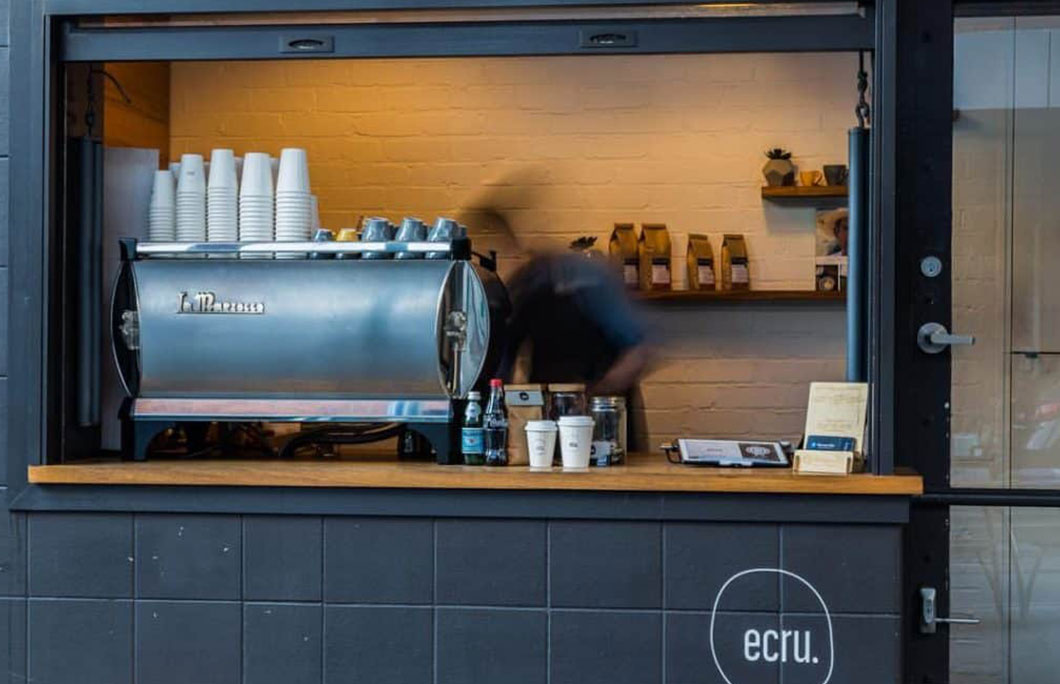 38th. Ecru Coffee – Hobart
Ecru Coffee might be one of Hobart's smallest cafes, but it has a big place in coffee-lover's hearts. It's the hole-in-the-wall little sister cafe to Villino, which is where three Probat roasters hum along daily at the offsite coffee roastery, producing finely tuned, delicious coffee.
---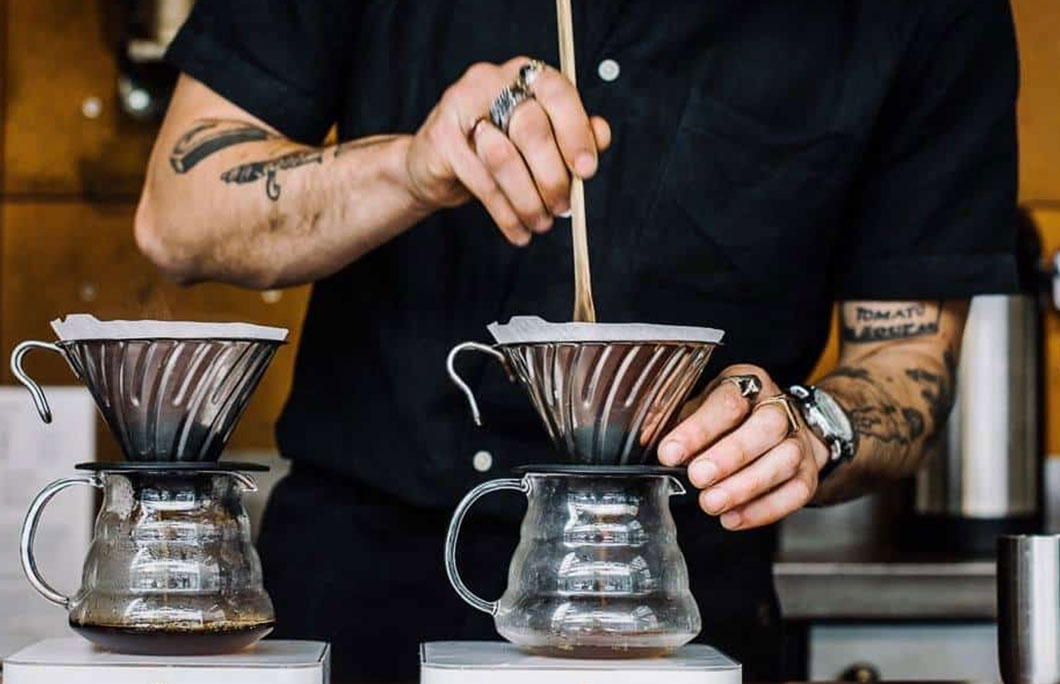 37th. Single O – Sydney
Single O in Surry Hills is a super little place to hang curbside & enjoy a single origin pourover, cold brew or espresso of the week. The always try to source ethically & environmentally sound beans, products & produce, and even run their roastworks from solar power. Coffee you can really feel good about.
---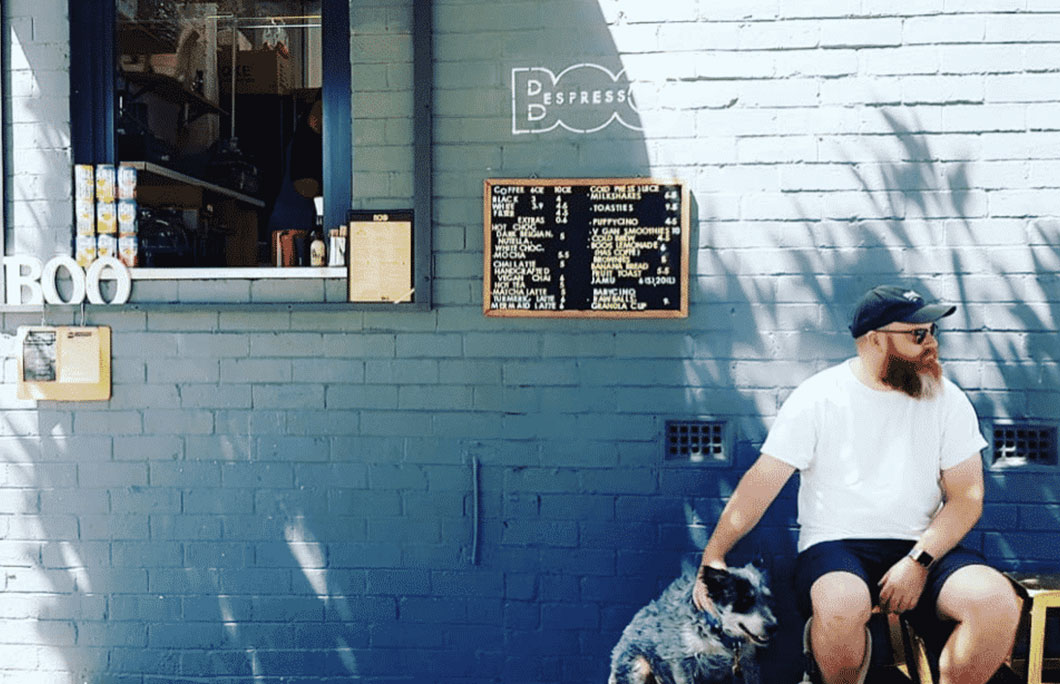 36th. BOOespresso – Perth
Amazing that a simple hole-in-the-wall could bring so much joy to so many people. Sitting out here with your favourite brew when the sun shines is one of life's great pleasures. One for dog lovers to bring their four-legged friends along.
---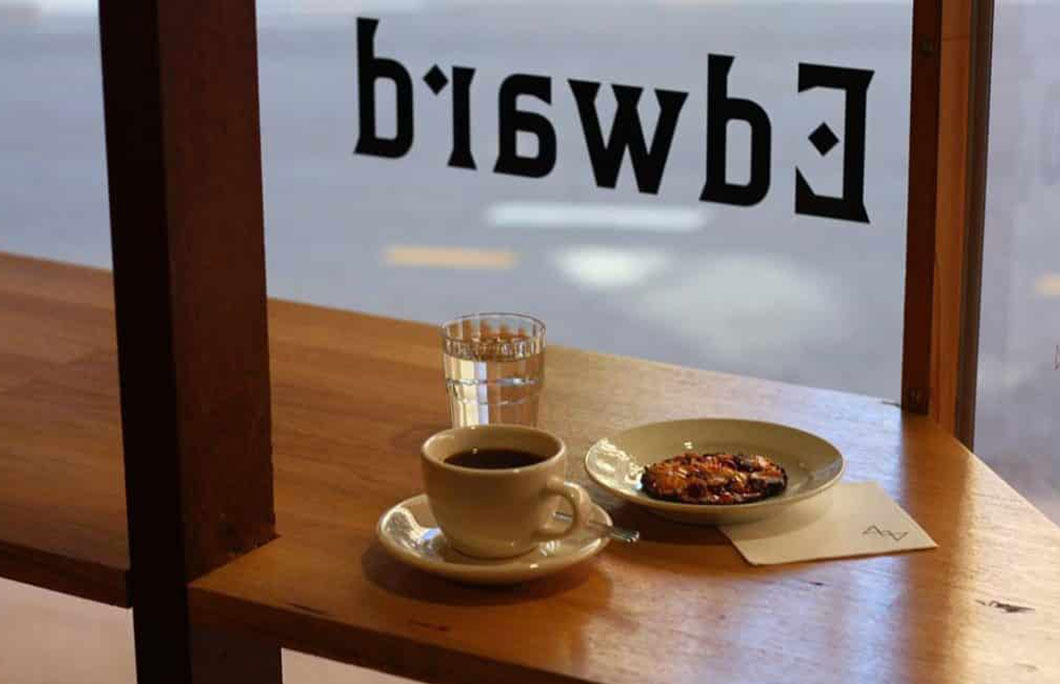 35th. Edward Specialty Coffee – Brisbane
Located in the heart of Brisbane city, Edward Specialty Coffee pays serious attention to the details. For milk-based orders, they use Sydney roaster, White Horse Coffee, with two different single origins for black coffees. The raw treats and snacks are just as lipsmacking.
---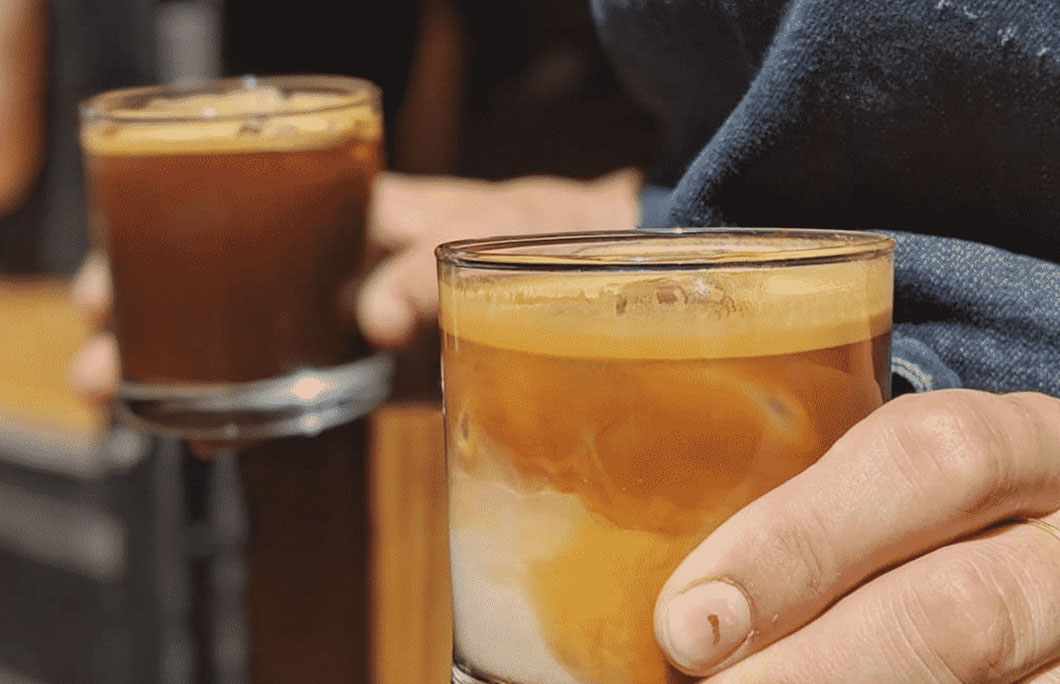 34th. Elementary Coffee – Adelaide
A wholesale specialty coffee roastery, cafe and retail shop based in the Adelaide CBD who place a big focus on sourcing ethical coffee and treating farmers with the respect they deserve. Thanks to the well trained and friendly baristas, this is a great place to spend an afternoon.
---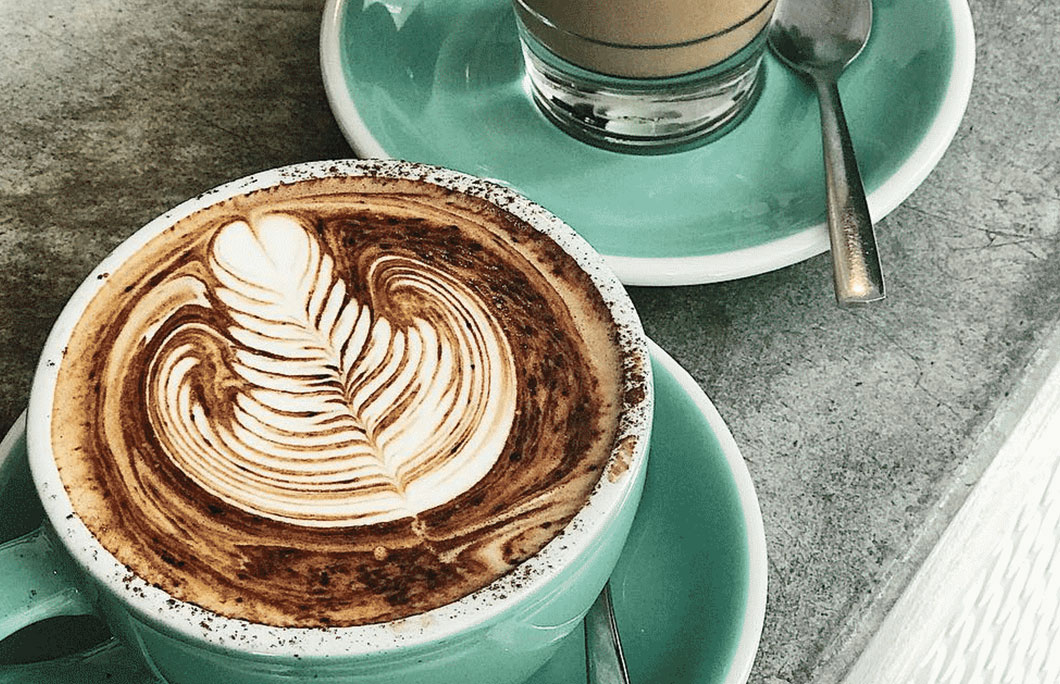 33rd. Crack Kitchen – Adelaide
Crack Kitchen is a cafe, roastery & specialty coffee brewer all-in-one who are at the very top of their game; you'll always leave totally satisfied. Throw in some of the best brunch in town and you're onto a real winner here.
---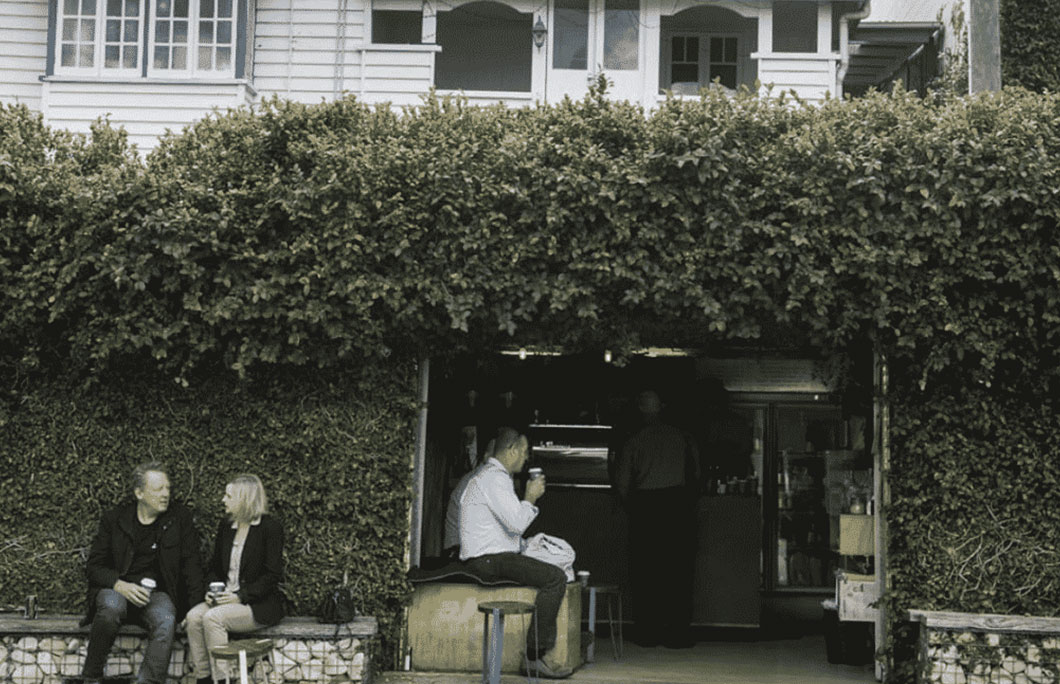 32nd. Bunker Coffee – Brisbane
Could this be the most unusual coffee shop setting in the country? Bunker Coffee is in a converted 1940s war bunker that's covered in pretty, creeping fig vines. They brew with 5 Senses coffee on the reg, as well as having a different blend to try each week. Get in early for one of the fresh pastries before they sell out.
---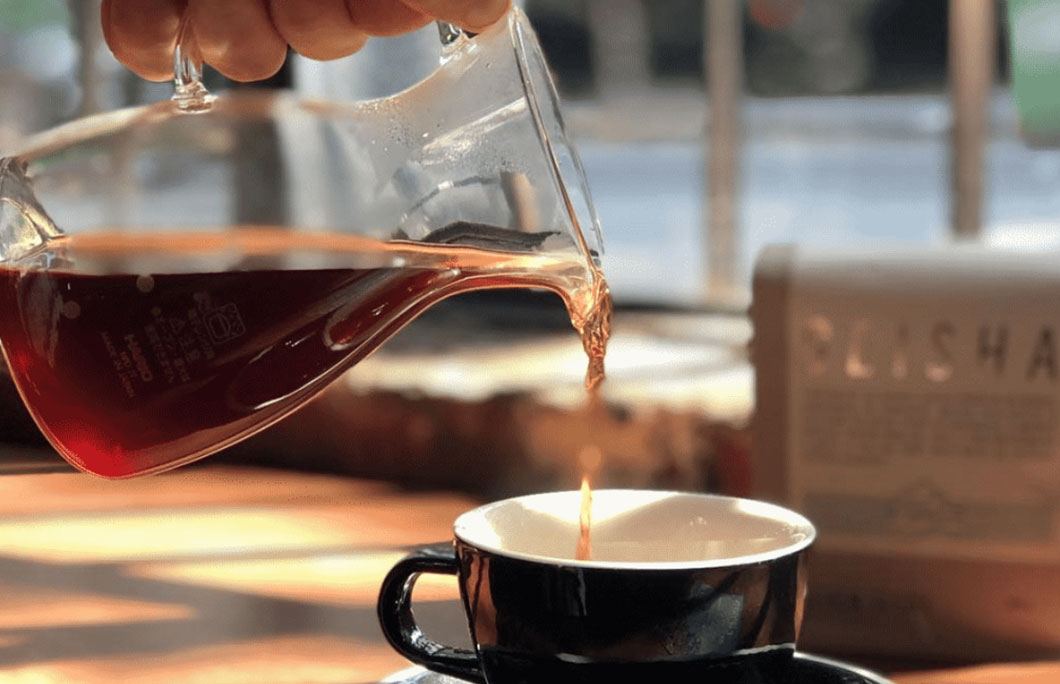 31st. Seven Seeds Coffee Roasters – Melbourne
This micro-roaster/coffee house whips up incredible coffees using seasonal beans. They're also super transparent about their entire coffee process, even publishing the price that the farmers or producers received for the single origin coffees, and blends.
---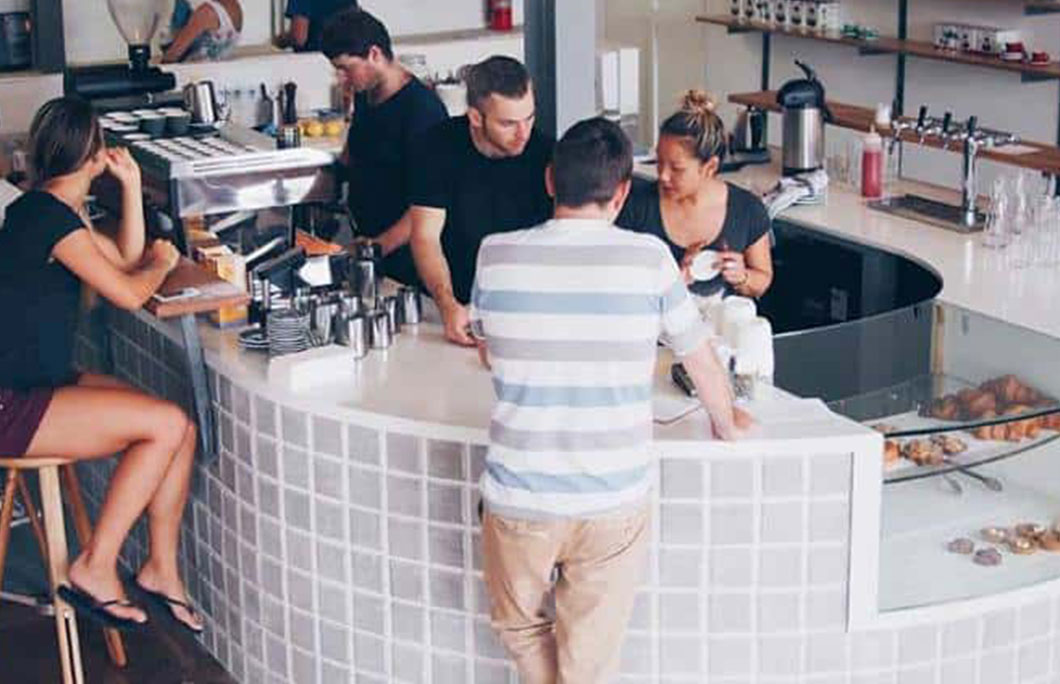 30th. Sample Coffee St Peters – Sydney
Sample Coffee is an award-winning store with two locations, the latest in St Peters. The stylish coffee shop has an original 1957 roaster, coffee-focused cafe with simple food, and their Pro Shop is stocked with a wide range of brew gear to help you make awesome coffee at home.
---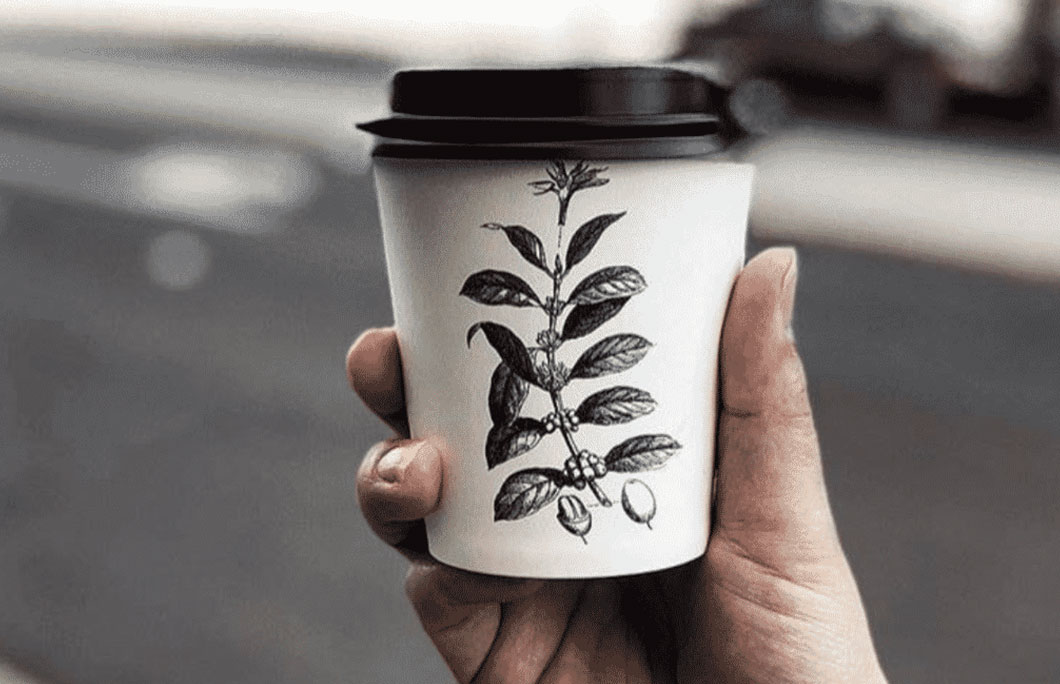 29th. The Cupping Room – Canberra
Canberra's very own place of coffee worship, The Cupping Room is a concept cafe that takes its customers on a flavour journey across a range of coffee blends. The team includes world champion barista Sasa Sestic, so you're in safe hands here. Coffee comes from sister spot, Ona Coffee, which is a great specialty coffee roaster.
---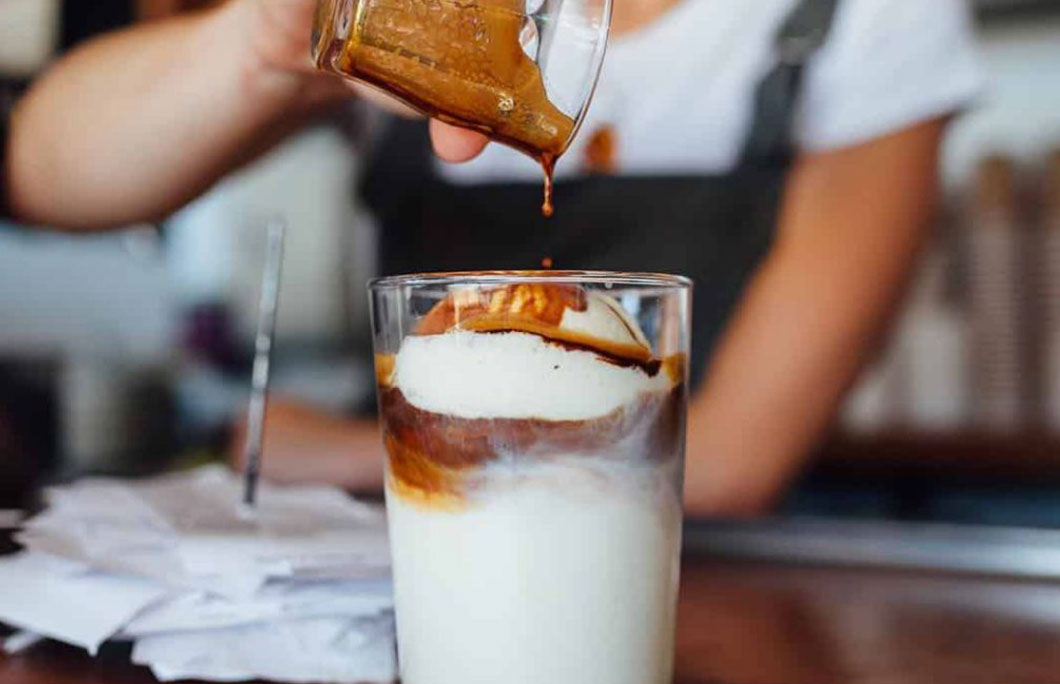 28th. Estabar – Newcastle
Soak up the fresh seaside air at Newcastle Beach and then cross the road to Estabar, one of those must-visit coffee spots in New South Wales. With a seasonally changing menu, creamy gelato and coffee by Single Origin Roasters, the passion for coffee really shines through here.
---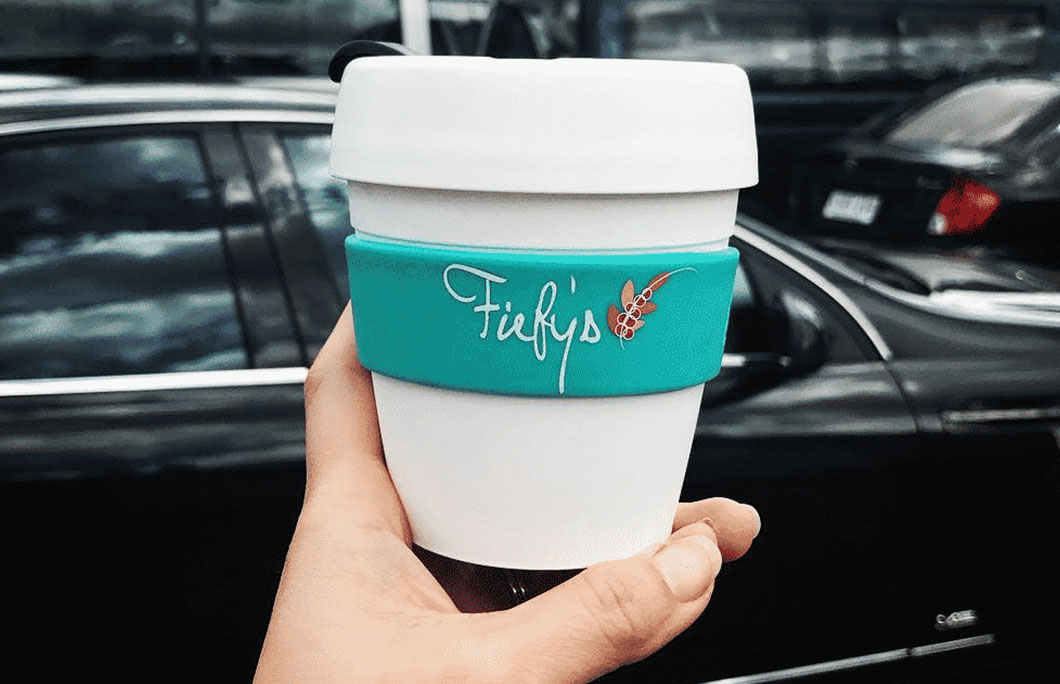 27th. Fiefy's Speciality Coffee – Adelaide
A top quality establishment, where the only tricky thing for coffee lovers is ignoring their insanely good hot chocolates. Fiefy's offer their own coffee training, have won countless awards and are generally a mecca for coffee lovers in the area.
---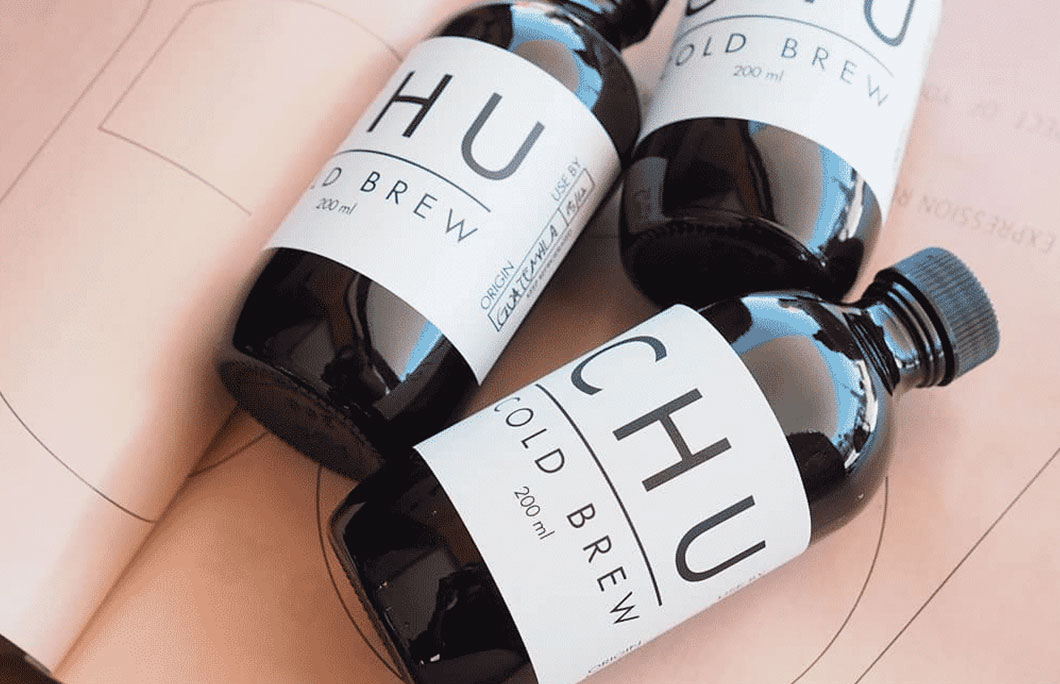 26th. Chu Bakery – Perth
While many come here for their tasty food options, the artisan coffee they serve is absolutely top notch. Special marks for the cold brew which is a must have on those killer hot days. Plus, look how cute the bottles are?!
---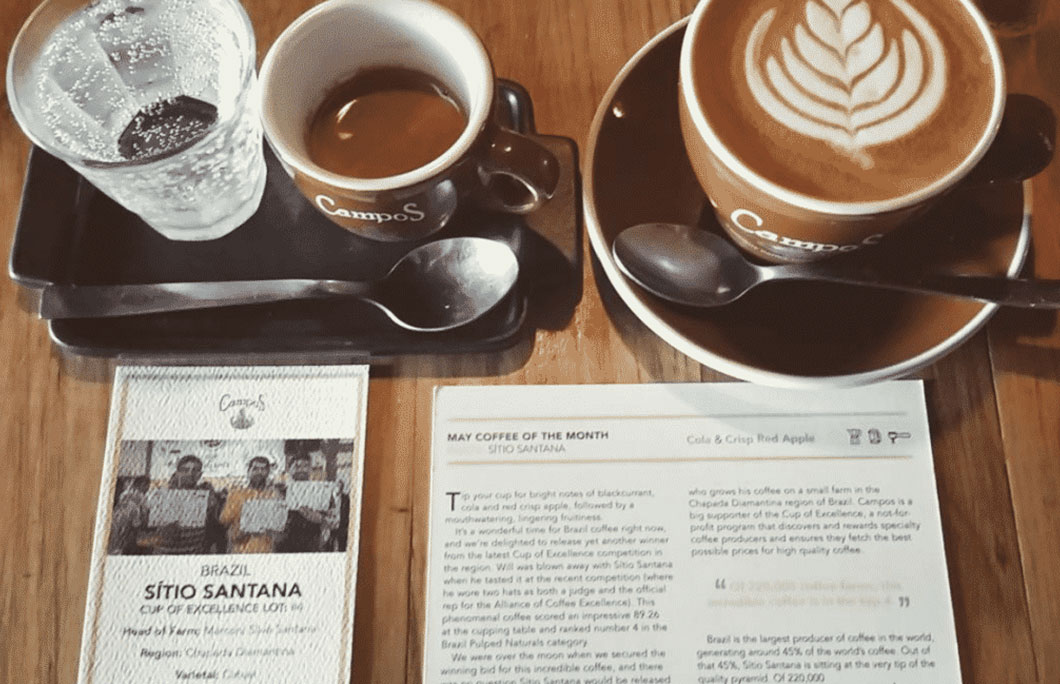 25th. The Rabbithole – Darwin
A cute little cafe in Darwin's Smith Street Mall, The Rabbithole brings a little bit of Melbourne-style coffee alongside seriously droolworthy breakfast options. They use Campos coffee and feature a guest roast each month. Whether you're a filter fan or obsessed with cold brew, you'll be well looked after here.
---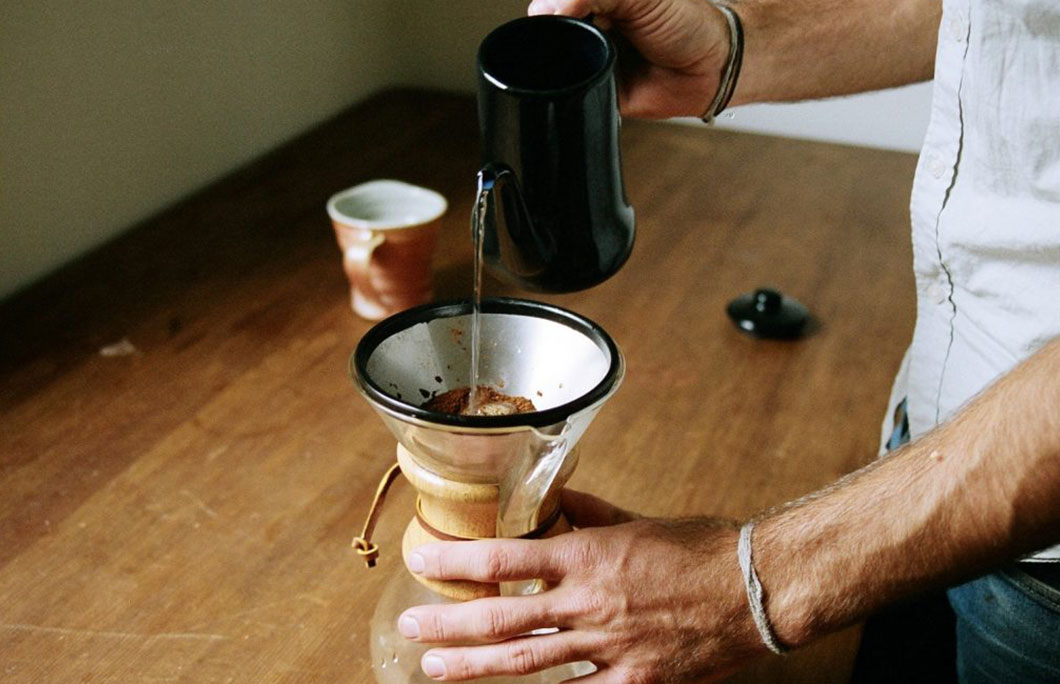 24th. Barrio Collective – Canberra
Their focus here is simple: to serve incredible coffee and delicious food, and ohh-boy they do it so well. Barrio have a genuine and natural focus on seasonal local produce, with coffee sourced from Canberra-based Project Origin and roasted themselves.
---
23rd. Dukes Coffee Roasters – Melbourne
Dukes Coffee Roasters are true coffee specialists who focus on bringing their very best – from selling machines, to training and even monthly box subscriptions. Their staff are incredibly knowledgable and on a mission to make you the absolute best cup of Melbourne coffee.
---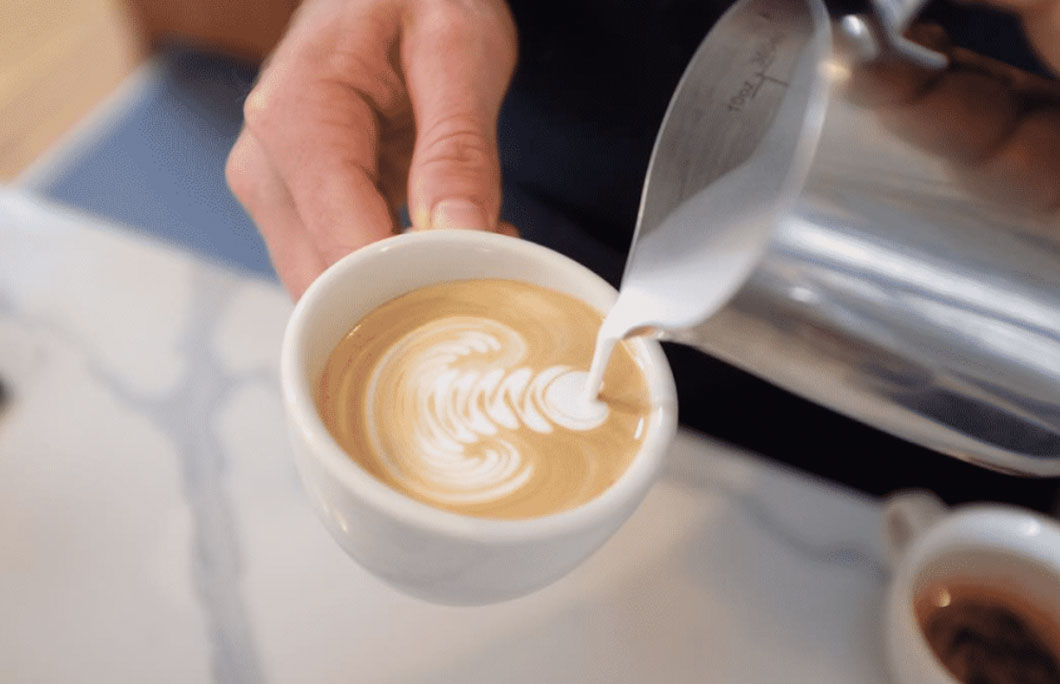 22nd. Buck Hamblin – Thirroul
Bucks has been a part of Thirroul for as long as anyone can remember – this cute cafe is an homage to the original Bucks' shoe shop from the 1940s. Even the pastel pink and green shelves are a nod to the store's design. The coffee is smooth yet strong – the perfect combination.
---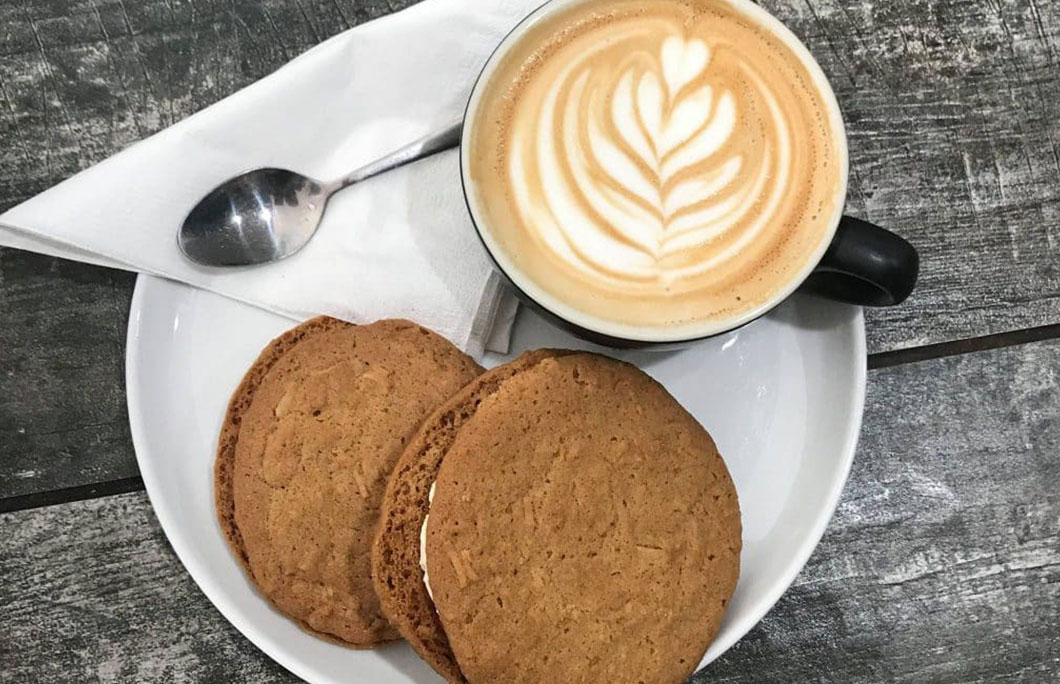 21st. Cosmorex Coffee – Fyshwick
For 35 years and over three generations, the Sciannimanica family have been roasting quality coffee from all over the world and are Canberra's longest standing coffee roasters. All that experience shines through with their delicious brews.
---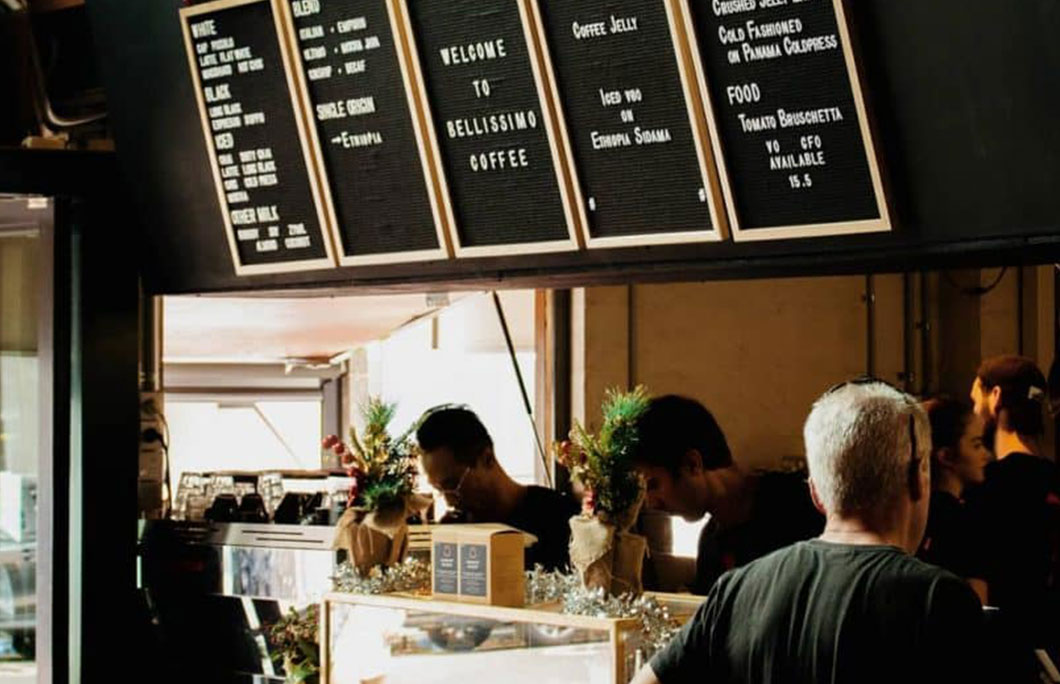 20th. Bellissimo Coffee – Fortitude Valley
The first café roastery and flagship store of Bellissimo Coffee opened in 2009, so they've been in the beans biz for a decade now. Wherever possible, they source from Australian importers locally as well as directly from various international coffee farmers and plantations. A great place to try unique blends.
---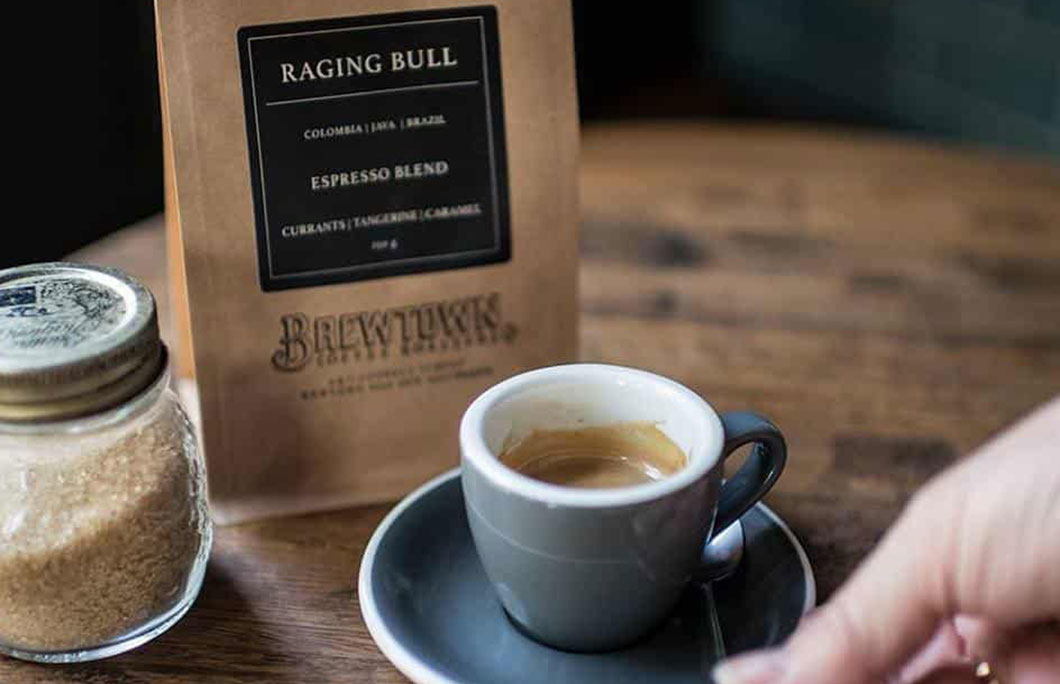 19th. Brewtown Coffee Roasters – Sydney
Brewtown combines the best of tradition with the best of modern roasting and brewing science to give you the perfect cup of coffee time and time again. Their beautiful industrial space is a haven for coffee lovers, and you can buy their house blends and rotating range of single origin coffees to take home.
---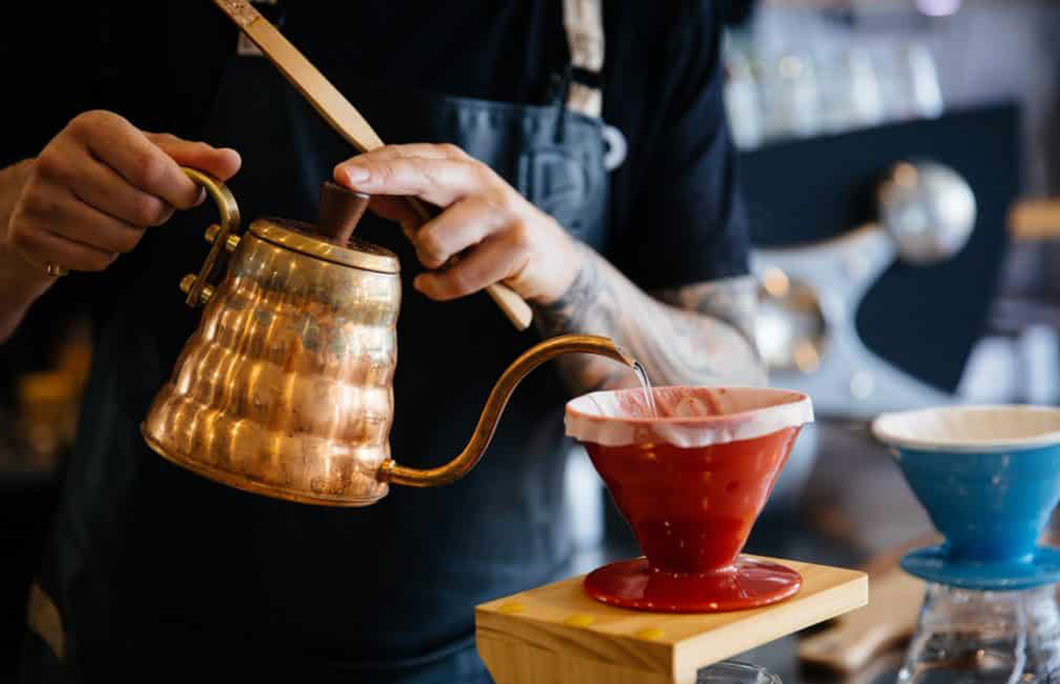 18th. Patio Coffee Roasters – Adelaide
They've formed relationships with micro-lot farms and local collaborations to bring you some of the best specialty coffees from all over the world. Their cold brews are the stuff of dreams and just what you need when the mercury heads north.
---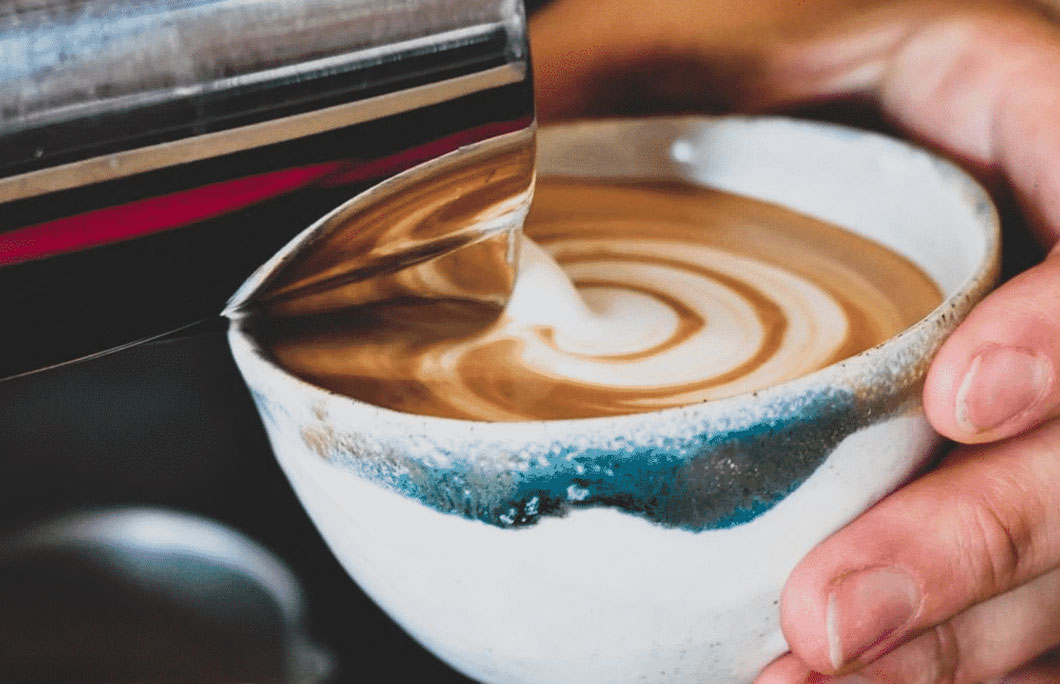 17th. Grouch & Co. – Perth
The spot to come for high-end coffee lovers who want to see the best beans, the best equipment and the most talented baristas in the business. If coffee were a religion then this would be a temple.
---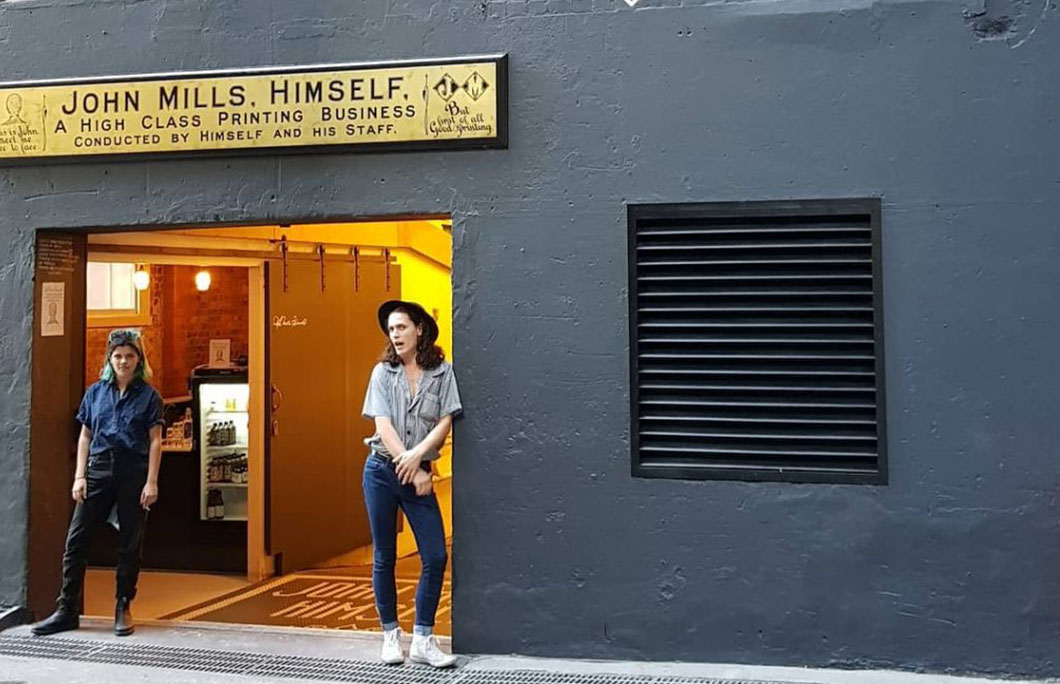 16th. John Mills Himself – Brisbane
It's a little bit tricky to find (enter through a secret door and staircase from the back of Archives Fine Books during the day) but this cage coffee store and bar is worth seeking out. They currently source coffee from Mecca, Small Batch, Sample and Wood & Co. Coffee Roasters and comes from the owner of Bunker Coffee.
By night, it turns into a funky bar that serves local beers and wine.
---
15th. Bonnie – Melbourne
Bonnie sources and roasts coffee for three of the most iconic and coffee obsessed cities in the world: Melbourne, Sydney and Tokyo. Their two locations in the city serve coffee that's so spellbindingly good, every other cup drank elsewhere will feel like cheating compared to this.
---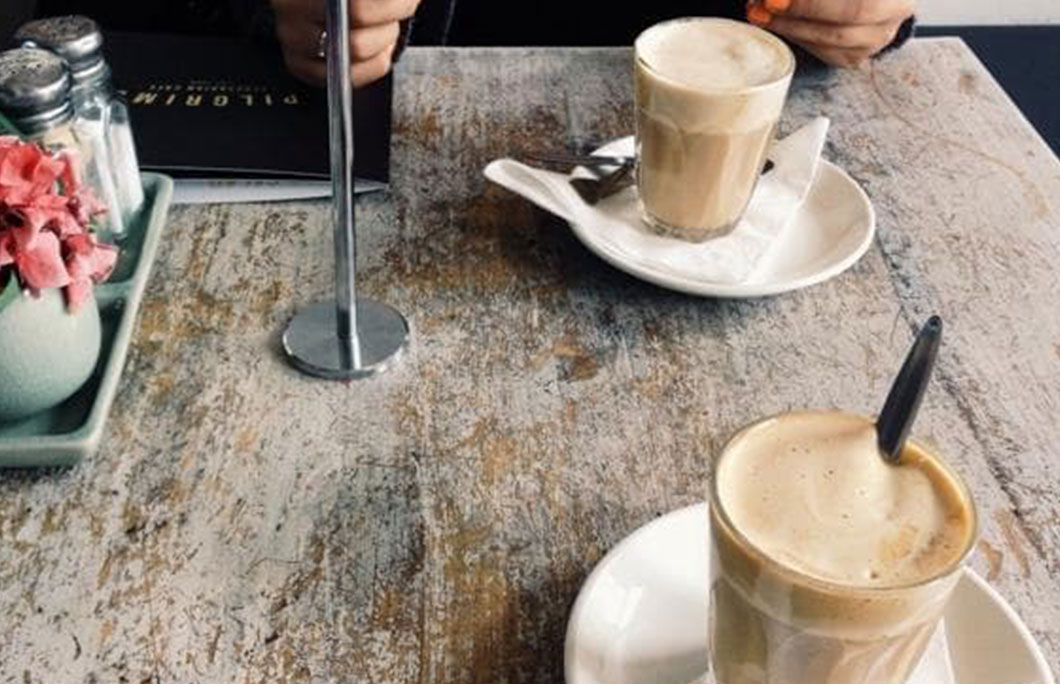 14th. Main Coffee Co. – Newcastle
Main Coffee Co. is a slick drive-thru coffee joint where they serve the highest of quality beans from Crema Coffee, locally roasted in Newcastle. There's a few seats inside but your best bet is to just txt them in advance and they'll have your coffee ready for you when you pull up. They also open at 5am for early risers.
---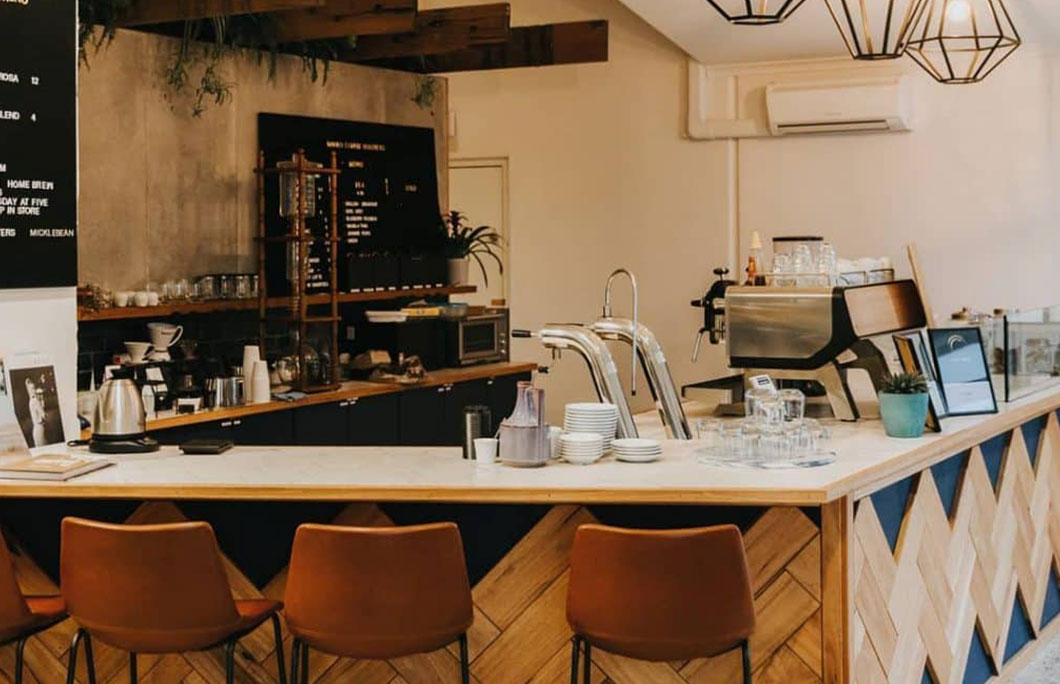 13th. Mikro Coffee Roasters – Torquay
Mikro Coffee Roasters is a small batch specialty coffee store that sources and roast specialty grade coffees from around the globe. They roast their own beans on-site so the wonderful coffee aroma fills the air every morning. It also has a cute little corner coffee kiosk near the surf shops.
---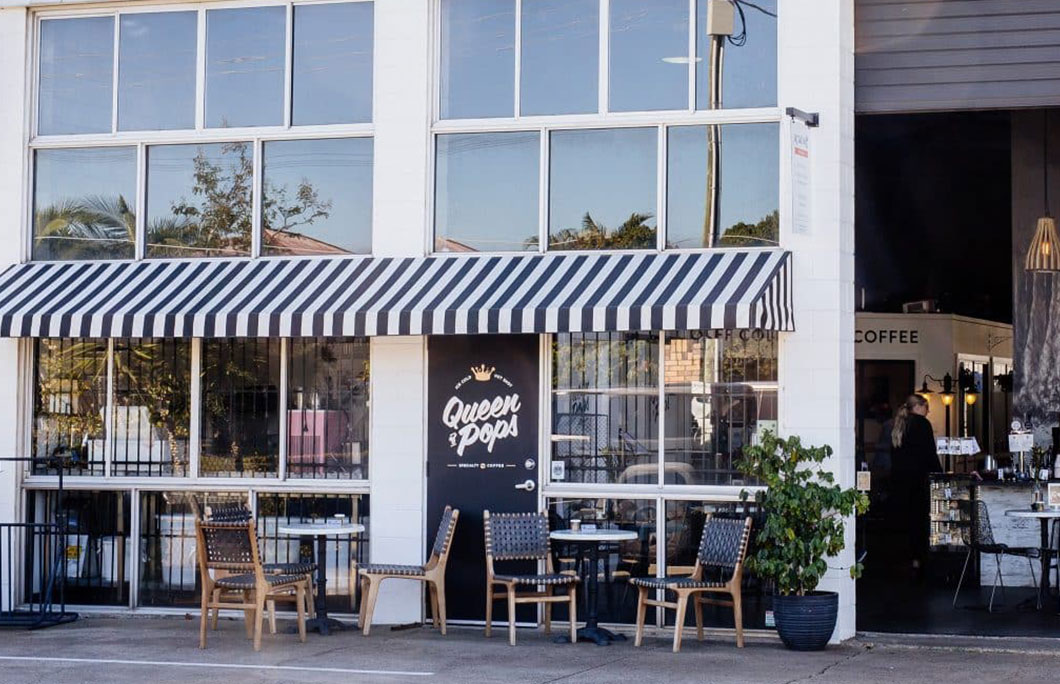 12th. Big Bad Wolff Espresso Bar – Hendra
Founder Peter Wolff is recognised as one of few Master Roasters in Australia, so rest assured the coffee here is insanely good. The warehouse espresso bar is next door to the roasting headquarters and college of coffee, where you can learn the tricks of the trade. Choose from their daily rotating selection of blends, single origin and decaf beans or nitro-cold-brew.
---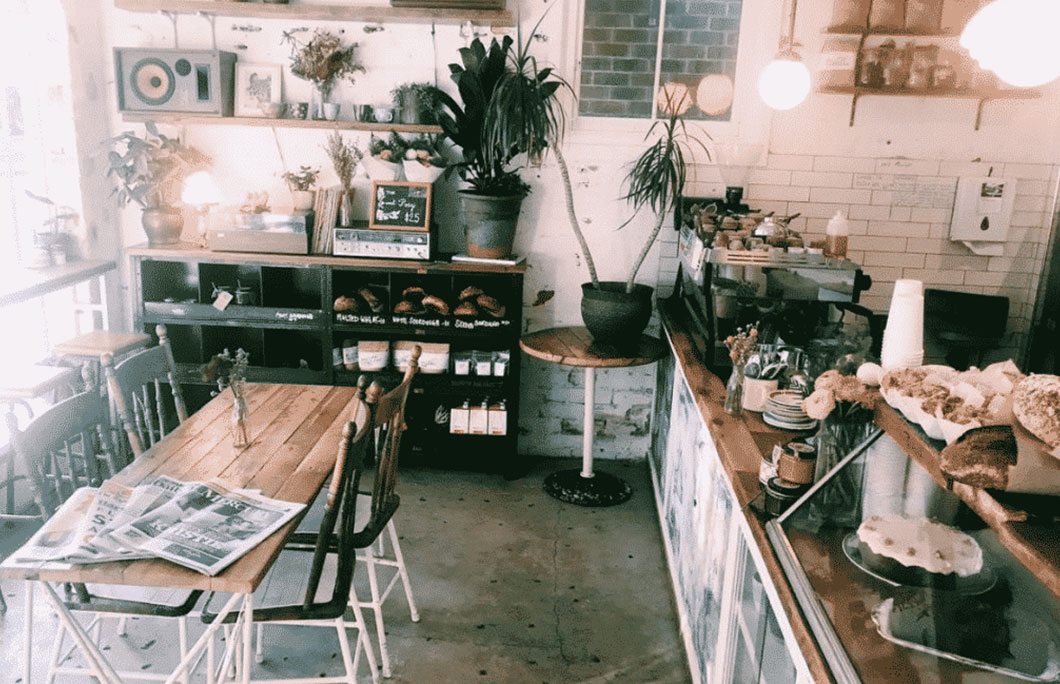 11th. Moore St General – Austinmer
Amazing brews and good vibes only are what this beautiful coffee store/homeware market is all about. Coffee is brewed with Single O coffee beans, they sell stunning ceramic keep cups and the interior is an Instagram dream. In short, Moore Street General is the local cafe every neighbourhood needs.
---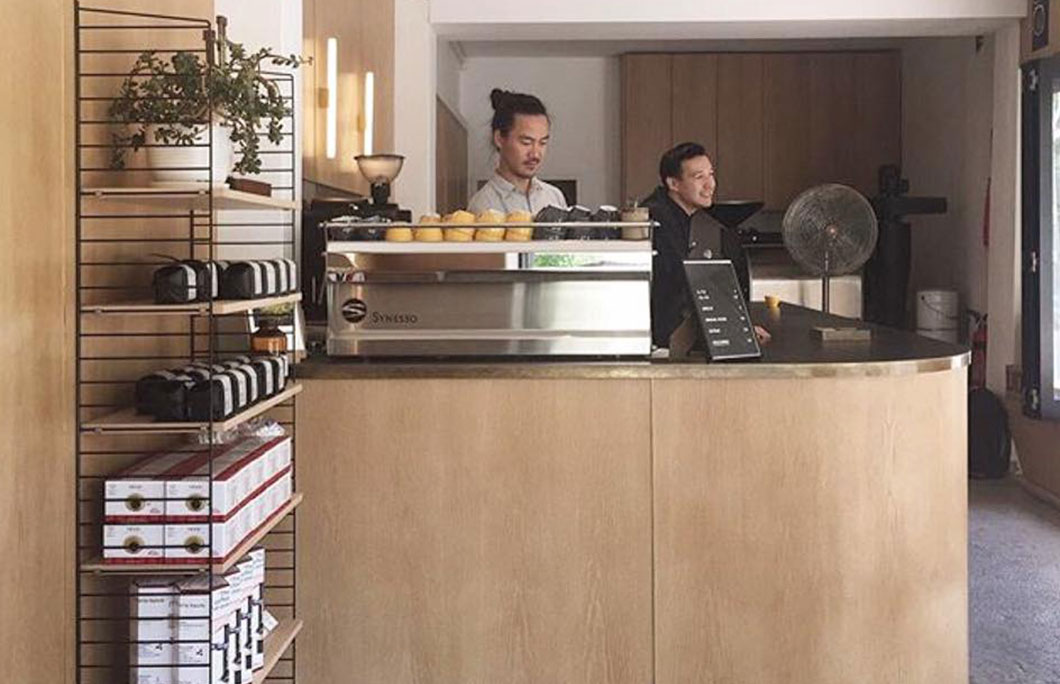 10th. Artificer Specialty Coffee Bar & Roastery – Sydney
Sip seasonal blends from Colombia, Guatemala, Ethiopia, Rwanda, and Kenya made by truly expert baristas at this Surry Hills hotspot. Whether you go for a simple espresso, filter or refreshing cold brew, one visit here will turn you into a regular customer.
---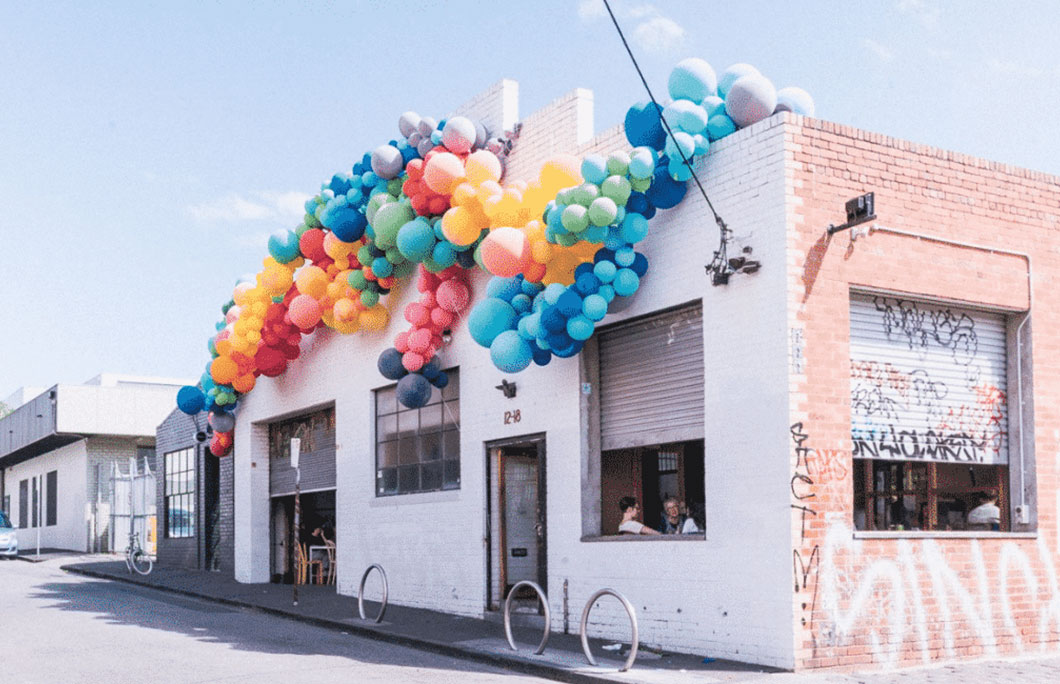 9th. St. Ali Coffee Roasters – Melbourne
St. Ali Coffee Roaster were one of the early pioneers when it comes to great coffee in Melbourne, but just because they started early doesn't mean they're not still raising the roof. While they've expanded into other sub-brands and areas, it's the original store down the laneway that still steals the heart most.
---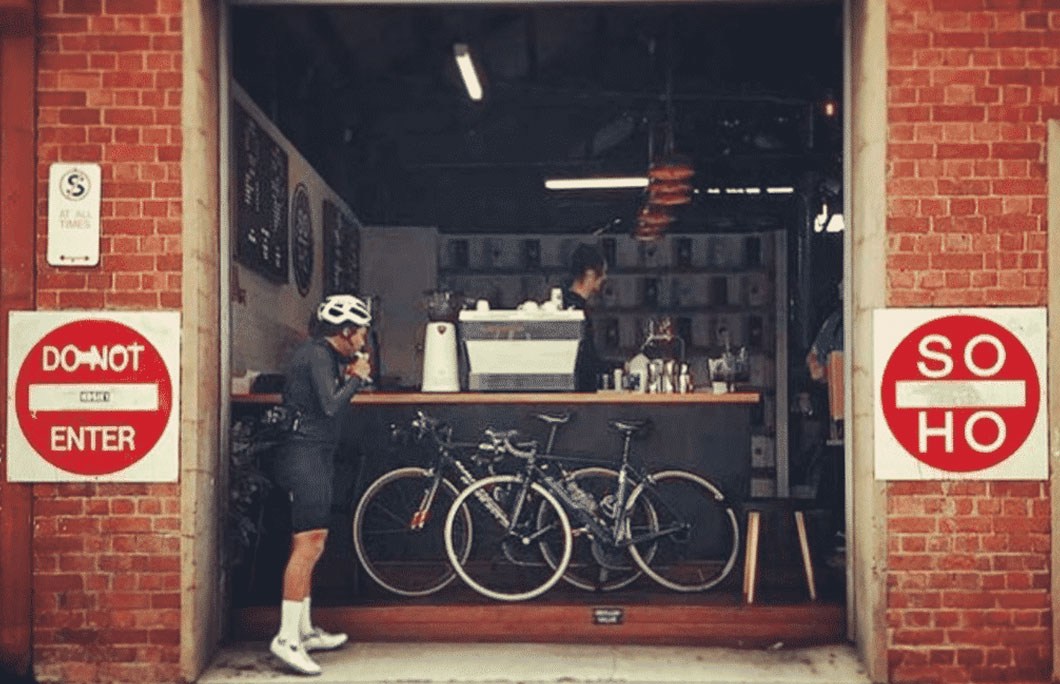 8th. SOHO Coffee Roasters – Adelaide
What's better than a cafe you can ride your bike into and order right there at the counter? They roast their own coffee here and focus on wholesale, as well as making wonderful brews for you there in person with super knowledgable staff always at hand.
---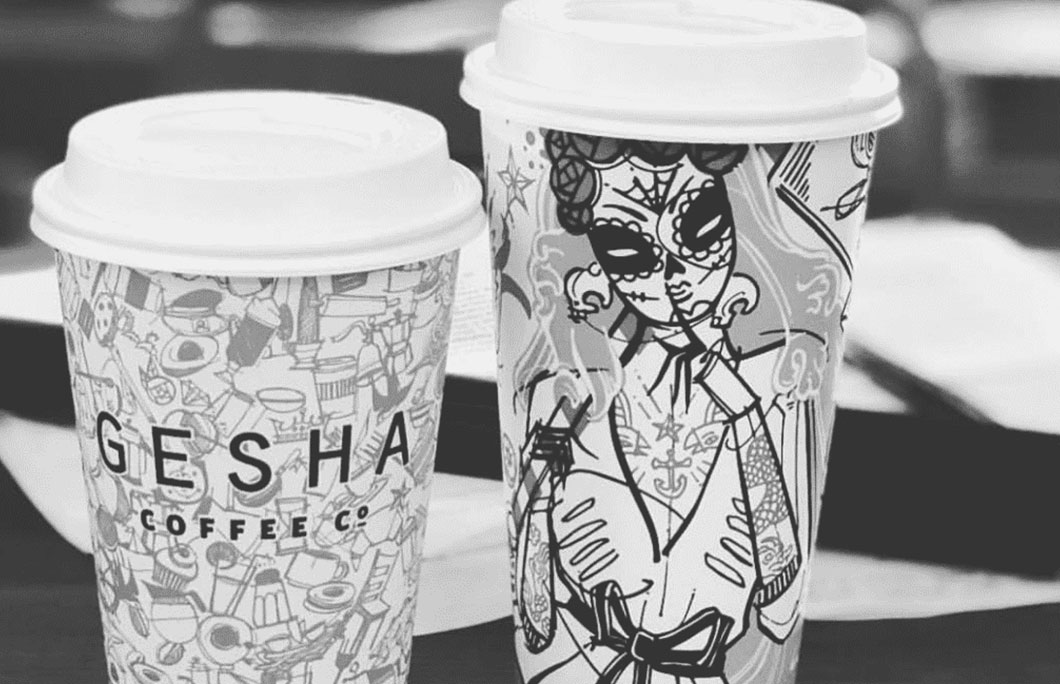 7th. Gesha Coffee Co. – Perth
You'll struggle to find a better coffee in Freemantle. Their food is fantastic, with a particular focus on great brunch items. They've been around since 2014 and roast their own coffee daily. Their vintage roasting equipment is on full display in pride of place, while outside has cute seating.
---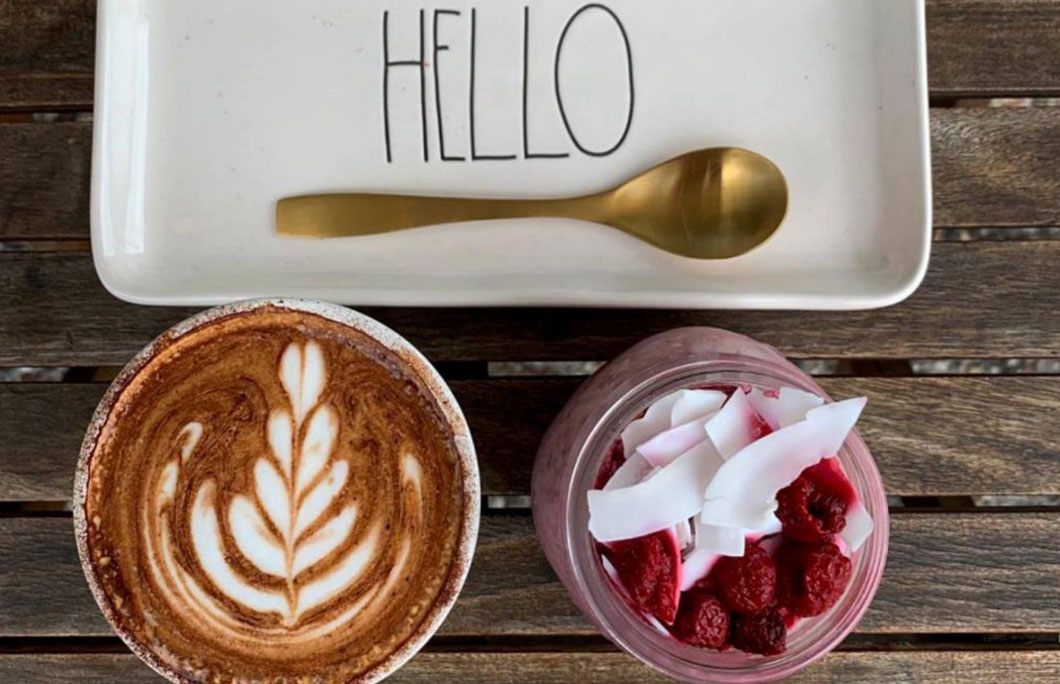 6th. Paradox Coffee Roasters – Surfers Paradise
Paradox Coffee Roasters stocks a range of specialised coffees from single origins to signature blends, showcasing key coffee growing regions from around the world. They're really raising the bar when it comes to quality coffee, while their flagship cafe is a chilled out place to just sip and savour it.
---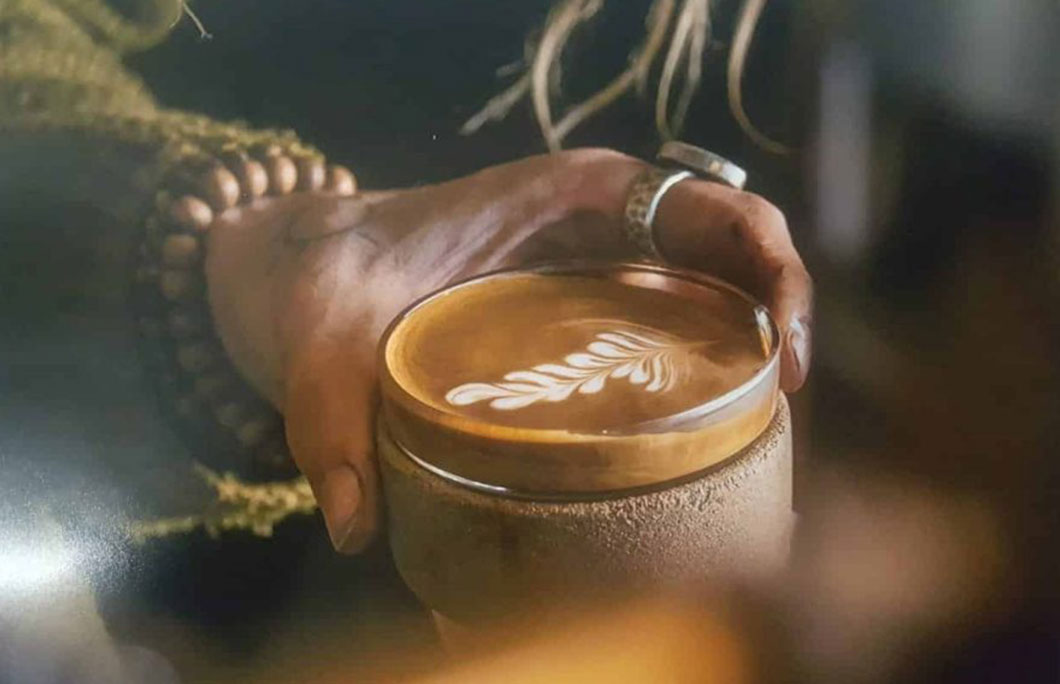 5th. Hyper Hyper – Nowra
Hyper Hyper Coffee Roasters choose to roast and distribute solely from their roastery in Nowra. They're mad about all things coffee; from using the world best practice 1959 Probat UG22 roaster to expert baristas making the sweet, high roasted espresso.
A laid-back place where you'll want to become a regular for life.
---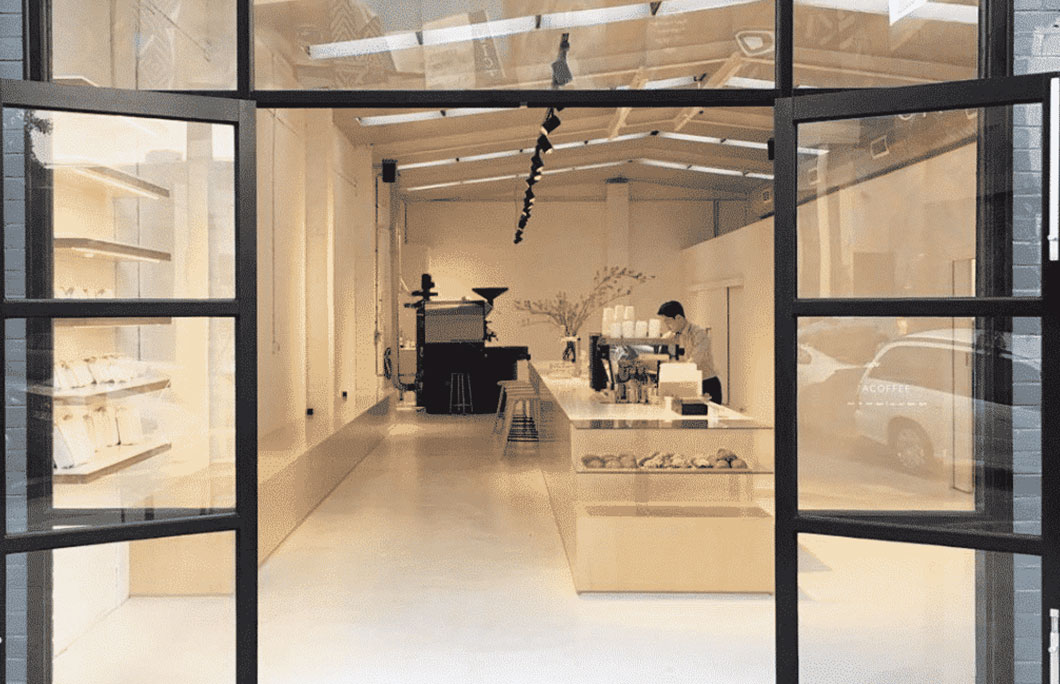 4th. ACoffee – Melbourne
This converted garage in Collingwood is probably as pretty as it gets when it comes to coffee shops. While the blinding white colours and stunning design catch the eye, that's only the start of the experience; the coffee really steals the show.
---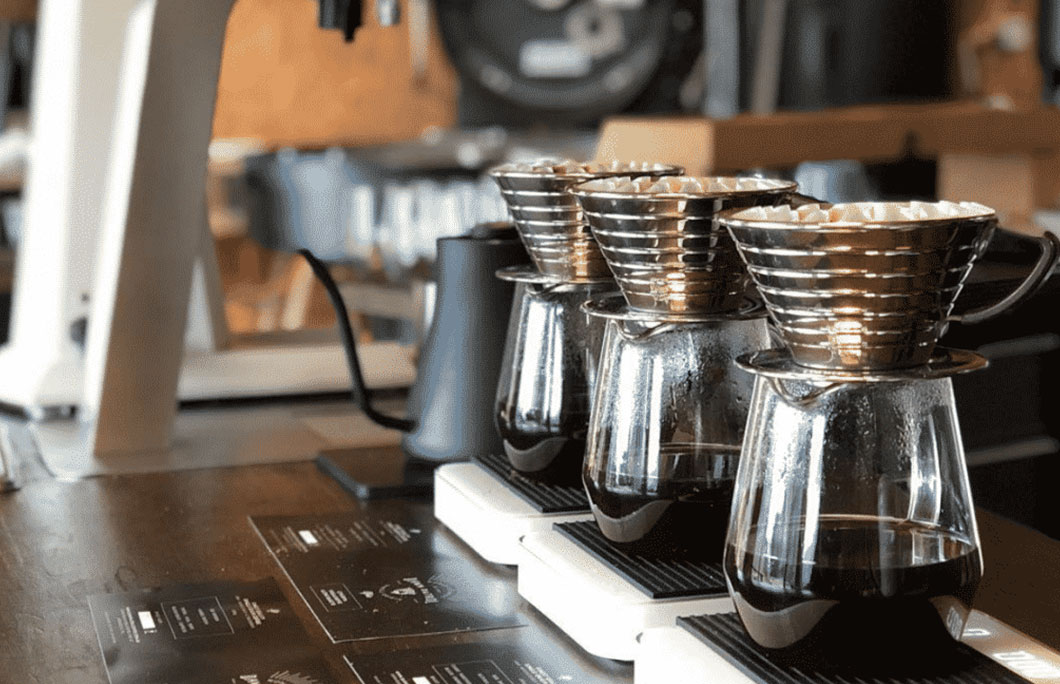 3rd. Dawn Patrol – Kangarilla
Equal parts cellar door and coffee shop, Dawn Patrol is a small batch specialty coffee roasters in McLaren Vale that only opens one day a week – but it's worth the wait. Each Sunday from 9.30am – 4pm, you'll find the coffee duo behind this unusual space holding free coffee tasting sessions, where you can taste their fresh roasts and listen to some tunes.
---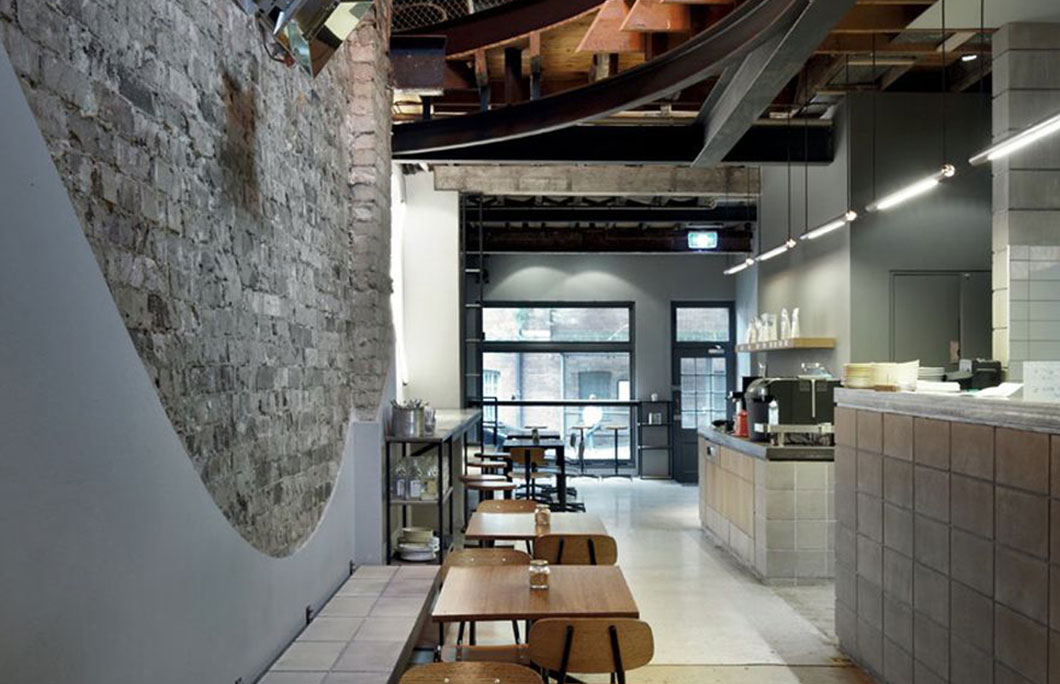 2nd. Reuben Hills – Sydney
Reuben Hills is a boutique micro roastery based in Surry Hills that's been serving up outstanding coffee since 2012. They travel around the world to producing countries (origin), meeting the farmers, cupping their coffees and selecting beans so you can taste only the very best.
Plus, every Saturday at 10am you can join in for coffee cupping and tasting sessions at their Coffee Lab!
---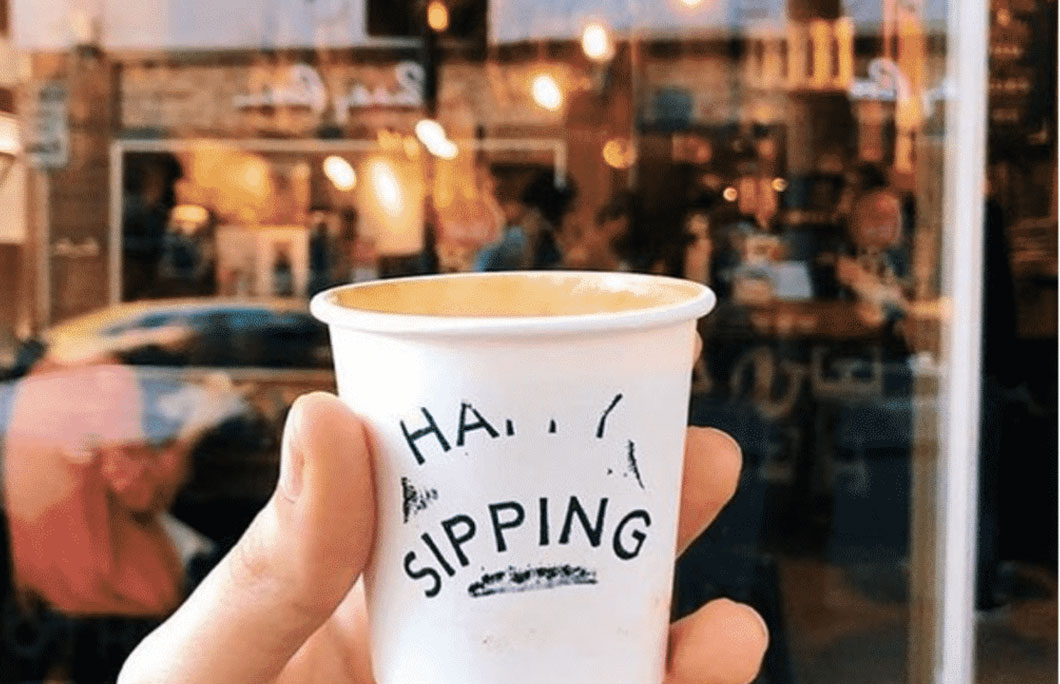 1st. Brother Baba Budan – Melbourne
Named after the legendary merchant Baba Budan who smuggled seven coffee seeds out of Yemen, this cute little coffee shop comes from the superb roastery Seven Seeds. The best experimental coffee brewers, micro roasters, green bean traders and country of origin specialists – Brother has it all.
Need some food to soak up all that caffeine? Check out our guides to Australia's best pizzas, sandwiches and burgers.
Looking for the best hotels in Australia? Check out where to stay in Australia
See the best car rental deals here.
---