Melbourne to Adelaide drive – 10 Of Best Road Trip Stops
Torquay
Cape Otway
The Twelve Apostles
Mount Gambier
Warrnambool
Robe
Coonawarra
Victor Harbour
Kangaroo Island
McLaren Vale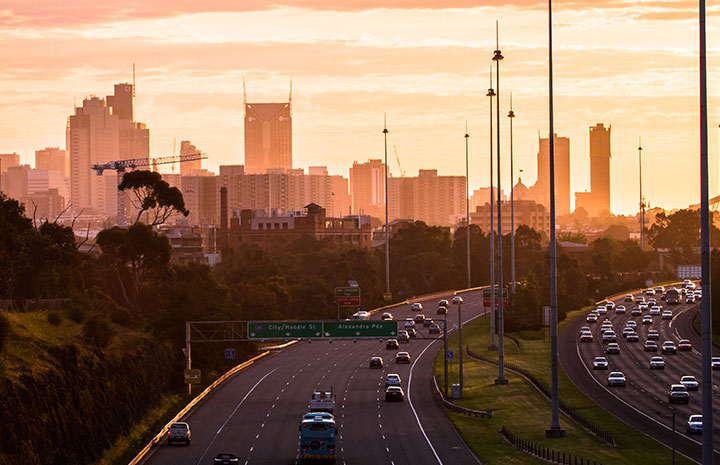 10 scenic road trip stops between Melbourne and Adelaide
Melbourne and Adelaide are two of Australia's great cities and between them there's more than enough to completely satisfy every resident and visitor.
Regarded by many as Australia's hipset hub, Melbourne's changeable climate, colonial architecture and diverse cultural scene lend it the air of a well-established old world capital, rather than a (relatively) new metropolis. A city that stimulates the intellect as well as the senses, this multicultural hub is peppered with impressive galleries and museums, gorgeous green spaces and a thriving night-time economy that's diverse and dynamic.
Meanwhile, South Australia's Adelaide is an easy-going city set on either side of the Torrens River, surrounded by verdant parks and backed by the dramatic Mount Lofty Ranges. There's a population of 1.3 million here but it always feels clam and manageable, perhaps because there's so much expansive, rich nature on its doorstep. The original homeland of the Indigenous Kaurna people, major population groups now include the descendants of British settlers as well as Italian immigrants who have heavily influenced the city's outdoor cuisine culture and tradition of fine food and wine. Famous for its solid Victorian-era stone-built houses and world-class arts scene, there's evening entertainment aplenty in Adelaide, complemented by a very liberal and welcoming ambience.
Driving from Melbourne to Adelaide is one of the world's most beautiful road trips – spanning just over 1000km along the coast from Victoria to South Australia, you'll skirt stunning beaches, roll through verdant vineyards, creep along dramatic clifftops and wind through wild national parks. Hire a car in Melbourne from Enjoy Travel online and bag your ideal ride in a couple of hassle-free minutes, then you're good to go for one of the world's classic road trips.
You'll need at least three days to complete the trip but, if you've got the time, a more leisurely drive of 5-10 days lets you really make the most of every stepping stone along the way – there are many to choose from, but we've compiled our top 10 stops that make the journey even sweeter.
Tips for driving between Melbourne and Adelaide
We'll get into your top 10 Melbourne to Adelaide 10 best road trip stops shortly, but first, a refresher on Aussie driving rules.
First off, always drive on the left on this route and anywhere else in Australia – if you're a Brit (or an Aussie) this feels natural, but it might take a little time to adjust if you're from right-hand drive nations.
Choose your vehicle carefully – there's a wide choice of styles available but it should suit your travel group as well as your itinerary. For instance, a rugged and roomy SUV or 4x4 might be more suitable for a family group on this trip than a convertible or compact car – but the choice is yours.
Always carry plenty of water and snacks. It's unlikely you'll break down but in the event that you do, these provisions could be lifelines. Don't run the risk of your car running on empty either – always fill up when you're half full for peace of mind.
Beware of road trains – these massive lorries can have several trailers and reach 60 metres long, so give way to them on a single track road and on a regular road, be sure that you have ample time and a clear road ahead before considering overtaking.
That's the last of our driving tips – let's get cracking with your Melbourne to Adelaide 10 best road trip stops!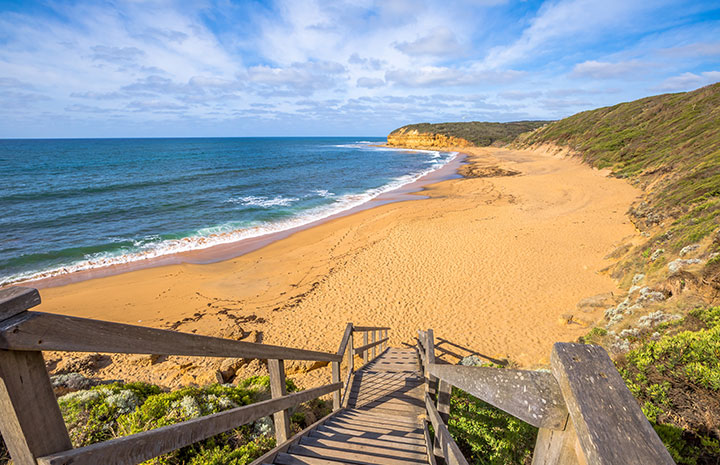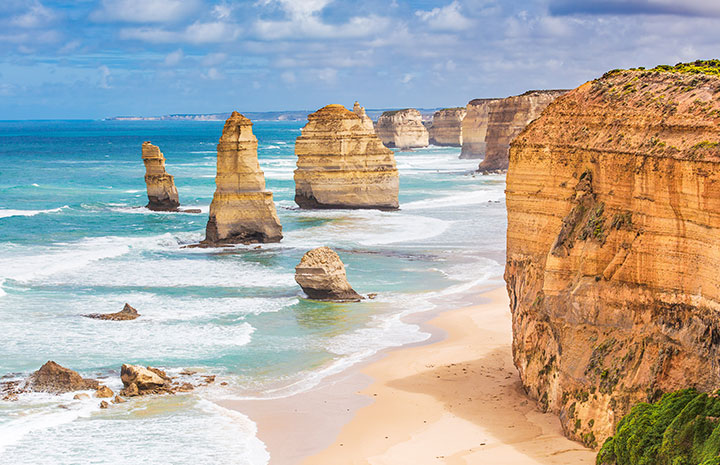 Torquay
Located at the official starting point of the Great Ocean Road, Torquay has sweeping sandy beaches, bracing coastal walks and fantastic seafood. It's a major surfing capital if you fancy hanging 10, tackling a pipeline or even just finding your feet with a few beginner lessons. Lots of visitors love the laid-back vibe here, so you might want to consider staying the night – otherwise catch the moments and get ready to roll again.
Cape Otway
Your next stop is Cape Otway, where the Southern Ocean meets the Bass Strait, and the Great Otway National Park, which comprises surging waterfalls, thick forests and rugged coastlines. Attractions here include the Cape Otway Lighthouse – built in 1848, it's the state's oldest. For varied and vibrant terrain, Cape Otway ticks every box.
The Twelve Apostles
Part of the Port Campbell National Park, The Twelve Apostles are a collection of striking limestone sea stacks set off the coast – only seven remain standing due to the others collapsing in powerful ocean waves. This is one of Australia's most photographed spots and you'll instantly understand why because you see something special from every angle when you cruise past these natural wonders.
Mount Gambier
Once you reach Mount Gambier in South Australia, you're at the midway point of your legendary road trip. At this paradisical spot, you'll see a secret swimming hole surrounded by spent volcanoes and lakes of the most vivid aquamarine. In terms of activities, you can scuba dive in the vast underground chamber known as The Cathedral or at Ewens Pond Conservation Park, which enjoys mind-blowing visibility to depths of 80 metres. This gateway to South Australia is about as gorgeous as it gets.
Warrnambool
Your next stop from Mount Gambier is Warrnambool, which is the end point of the Great Ocean Road. It's surrounded by sublime coastline and famous for the whales which can be seen playing offshore. You can pull over at a safe spot to watch them or, if you've got more time, join an organised whale watching boat trip. However the rest of your holiday pans out, you won't forget the wonder of Warnambool.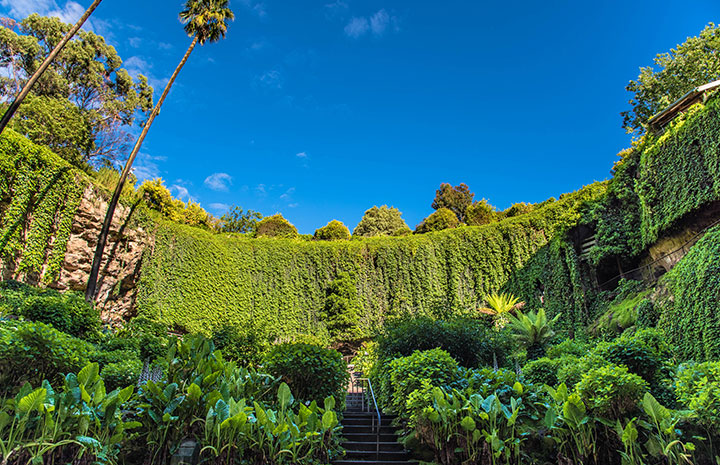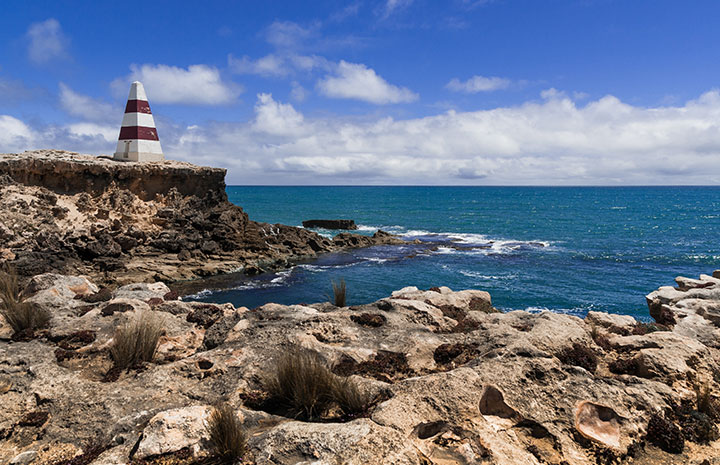 Robe
One of South Australia's trendiest destinations, Robe has long, luxuriant sandy beaches, chic cafes, bijou boutiques and some of the finest seafood restaurants you'll find anywhere in the world (try the famous crayfish). The Obelisk Coastal Trail takes you past the town's marina and historical ruins and it's a wonderful way to while away some time and grab some gentle exercise. For a chic pitstop to pamper yourself a little, Robe fits the bill.
Coonawarra
Located along the Limestone Coast, Coonawarra is a hotspot for foodies and wine buffs. With freshly-caught seafood and high-quality beef, you'll be satisfied whether you prefer surf or turf, but this area is especially famous for wine – cabernet sauvignon in particular. If you stay overnight (and/or have a designated driver) you can sample top-notch wines at establishments such as Rymill Coonawarra and Wynns Coonawarra Estate, amongst many others.
Victor Harbour
This Fleurieu Peninsula hotspot is famous for surfing beaches but it's also excellent for diving and there are plenty of sequestered white sand beaches to discover too. You can see whales breach the water from The Bluff during winter and hop on the tram to Granite Island to visit the resident penguins, while the neighbouring town of Port Elliot boasts some of the region's best-rated beaches as well as cool craft shops and cafes.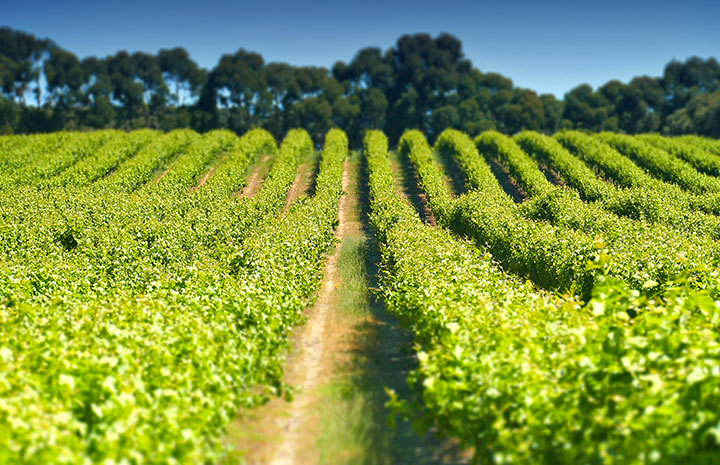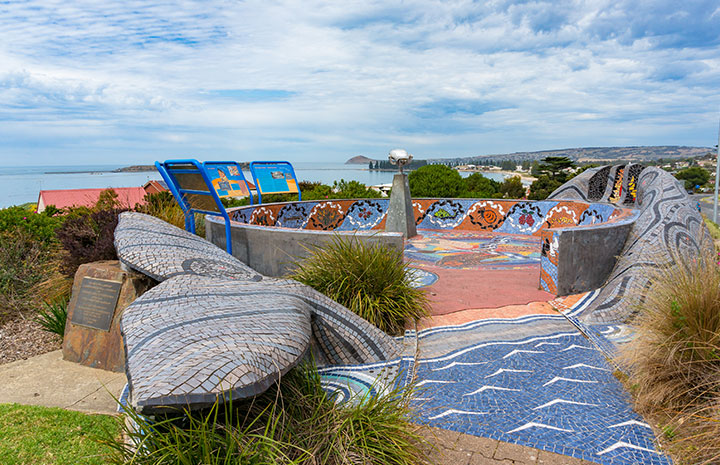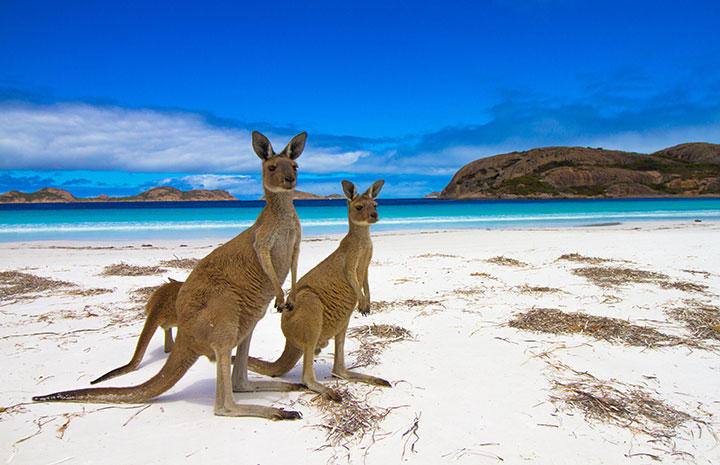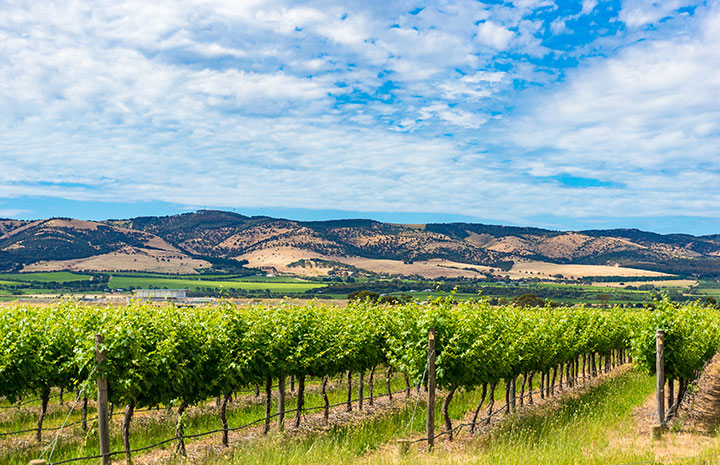 Kangaroo Island
You'll find this idyllic island along the Southern Ocean Drive and it's bristling with wonderful wildlife, immaculate beaches and brilliant local cuisine – roll onto the ferry from Cape Jervis to Penneshaw and you'll be there in a jiffy. You'll find beaches lapped by crystalline waters, lush green national parks and an ace wildlife park where, as well as the kangaroos and wallabies you'd expect, there are also koalas to cuddle!
McLaren Vale
On the last leg of your journey, take a couple of days to relax, unwind and sample the outstanding wines of McLaren Vale. World-famous and award-winning wineries like Chalk Hill, Alpha Box and Dice, and Down the Rabbit Hole have much to recommend them, while you can soak up the vino with home-grown fare in eclectic eateries like Star if Greece and Oriole. Accommodation ranges from luxury yurts to boho hotels but wherever you choose, expect high-class hospitality.
So these are your 10 best road trip stops between Melbourne and Adelaide – as you can see, there's enough variety and entertainment to satisfy travellers of all tastes.
Strap on your seatbelt, drive safely and have a super time on the road with your Enjoy Travel hire car – bon voyage!