Top 10 Epic Sydney Road Trips
Berry
Bondi Beach
Blue Mountains
Kangaroo Valley
Grand Pacific Drive
Port Stephens
Byron Bay
Pacific Palms
Hunter Valley
Lake Macquarie
Whether you're a Sydneysider or a visitor from elsewhere Down Under or further afield, you'll be familiar with the sublime scenery and cosmopolitan charms of New South Wales' capital city.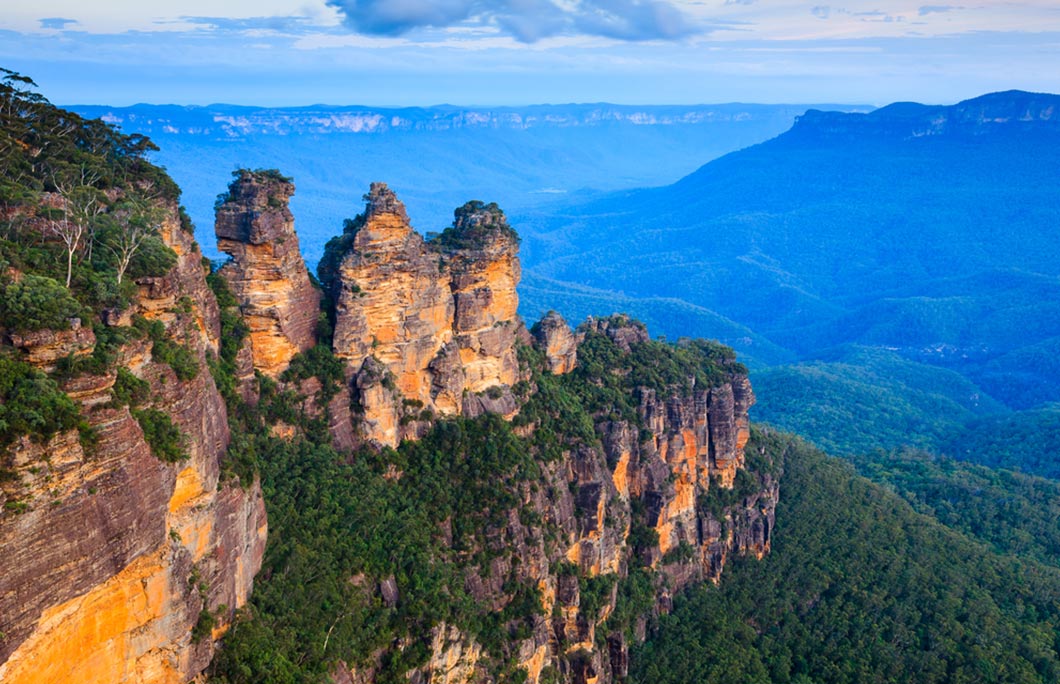 10 of the Best scenic drives from Sydney
Sydney's iconic Opera House and Harbour Bridge are famous the world over and its urban sprawl is blended with beautiful beaches and verdant parkland ̶ there are few cities anywhere that fuse aesthetically pleasing architecture with natural blessings so seamlessly.
A laid-back city with a welcoming ambience, there are hip cafes, restaurants and clubs aplenty and it's a magnet for creative types and students, who inject it with an inclusive, lively and positive energy.
Whether you're catching a big name band, watching world-class cricket, rugby or Aussie Rules, wandering around Boho galleries and museums or simply sitting sipping an artisan coffee and watching the world go by, this metropolis captivates locals and visitors alike.
Strike out from Sydney in your hire car and you can explore the breath-taking Pacific Coast and beyond, so it's a savvy base for independent travel adventurers, plus hiring a car in Sydney that suits your needs perfectly is easy with Enjoy Travel ̶ you can reserve anything from a small run-around to a minibus in a matter of minutes.
Tips on driving in Sydney
You can start your engine soon for your 10 epic road trips from Sydney, but before you get going, take a look at a few tips on driving in and around the city. Taking some quick advice is always a worthwhile stitch in time before setting off on a legendary journey.
Speed limits for motorways around Sydney can be 110km/h but they tend to be 50 km/h in urban residential areas and 40 km/h in school zones at certain times of day.
If you're visiting from outwith Australia, please remember that you drive on the left here.
Always wear a seatbelt when driving in Sydney and NSW.
Metered kerbside parking is available in the Sydney CBD (Central Business District), but it's time-limited and can get a little expensive. There are car parks at Goulburn Street, Kings Cross and several other locations.
There are several toll roads in Sydney, and none accept cash, so ask your car hire provider for help setting up an electronic pass.
Make sure you fill up your car before any road trip. You'll find petrol stations in locations like Bondi Road, Market St and Wattle St.
If you're staying in multiple locations during your Aussie staycation, remember that one-way car hire can be convenient.
So end your Sydney driving tips, which means it's time to get stuck in to your epic road trips ̶ let's get moving!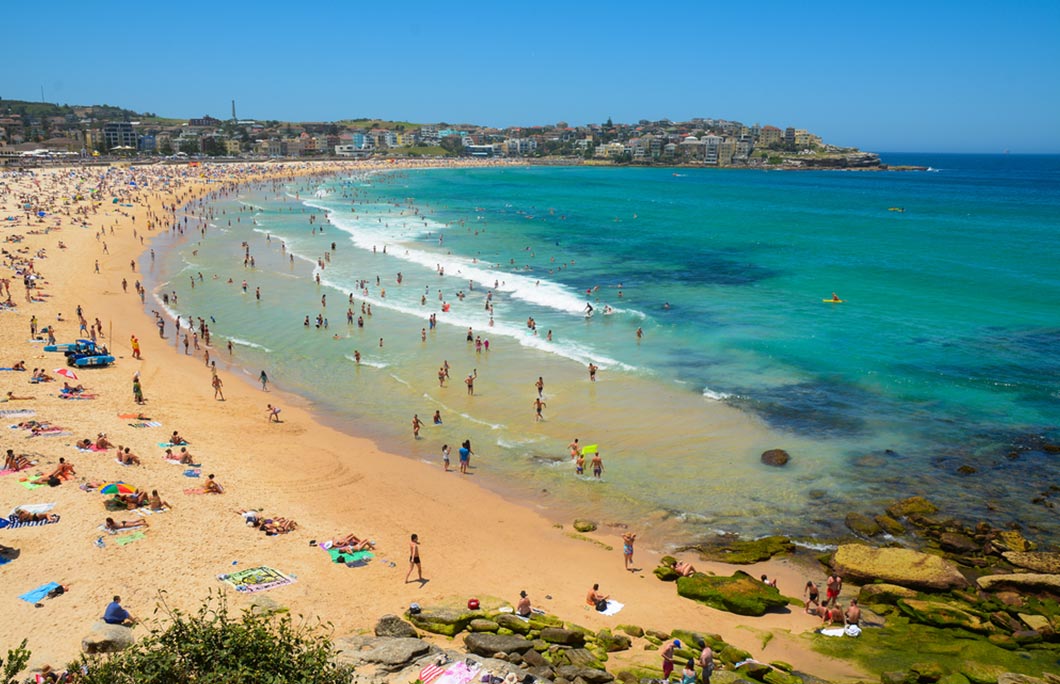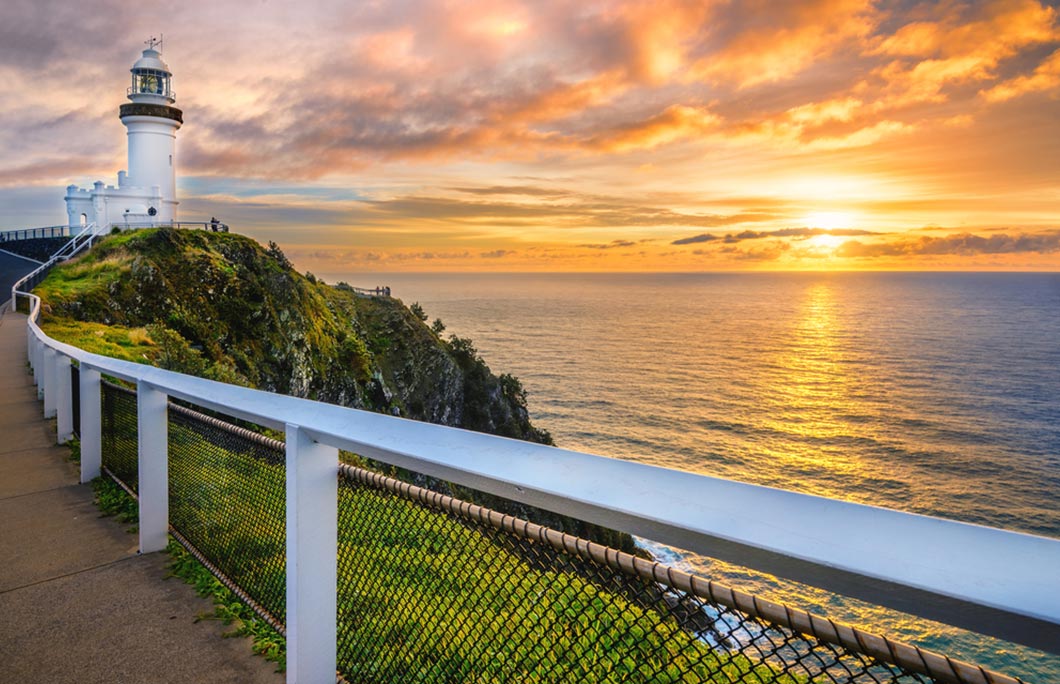 1. Berry
A swift kangaroo hop from Sydney, succulent-sounding Berry is a relaxing village which will stimulate all of your senses. Arrive here on the first Sunday of the month and you can bag a bargain at the Berry Markets, but there are plenty of art, craft and antique stores to browse at any time, as well as delis and cafes serving delicious treats. The village is surrounded by stunning nature walks like the Drawing Room Rocks, which offers panoramic views of the area, while whale watching at Black Head, Gerroa is only a 15 minute drive away.
Getting there: Berry is just 2 hours from Sydney via the Princes Highway.
2. Bondi Beach
Sydney's beachside suburb Bondi is one of the world's most famous stretches of sand. And rightly so ̶ the golden sands are complemented by arresting blue waters and buzzing bars, cafes, restaurants and ad hoc hangout spots. Whether you want to surf, sunbathe, work out or sip a cocktail and watch the beautiful people, you'll feel right at home in Bondi.
Getting there: Bondi is just 15 minutes from the city centre via Bellevue Road.
3. Blue Mountains
You can drive to the Blue Mountains and back in an easy day trip, but there's so much to do there that you might want to stick around for a day or two. The Three Sisters are an unusual triple-stack rock formation which are a joy to behold and the scenery here is like something from another world, perfectly exemplified by the Katoomba Cascades trail, which takes you through waterfalls and into caves, with something jaw-dropping appearing around every turn.
Getting there: the entrance to the Blue Mountains at Glenbrook is around 1 hour from Sydney via the M4.
4. Kangaroo Valley
Bounce out of Sydney for a couple of hours and you'll find Kangaroo Valley peeking between the NSW south coast and Southern Highlands like a joey in its mum's pouch. This lovely village is famous for the culinary delights of fudge and pies, but the dramatic Fitzroy Falls and historic Hampden Bridge are the main landmarks, and you can swim, kayak or treat yourself to some pub grub then stroll along by the river.
Getting there: drive from Sydney to Kangaroo Valley in 2 hours via the Hume Motorway/M31.
5. Grand Pacific Drive
This gorgeous drive southwards from Sydney takes you past some genuinely eye-popping sights. You'll pass through the Royal National Park, Sea Cliff Bridge (665m), Wollongong with its rock pools and forests, and the astounding Kiama Blowhole, which blasts water 20m into the air! At Jervis Bay you can try water sports like canoeing or paddle boarding and at White Sands Walk you'll see the whitest sand on the planet.
Getting there: head south from Sydney down the NSW coast and the 140km route takes you through Wollongong, Shellharbour, Kiama and Jervis Bay in a leisurely 3 hours driving time.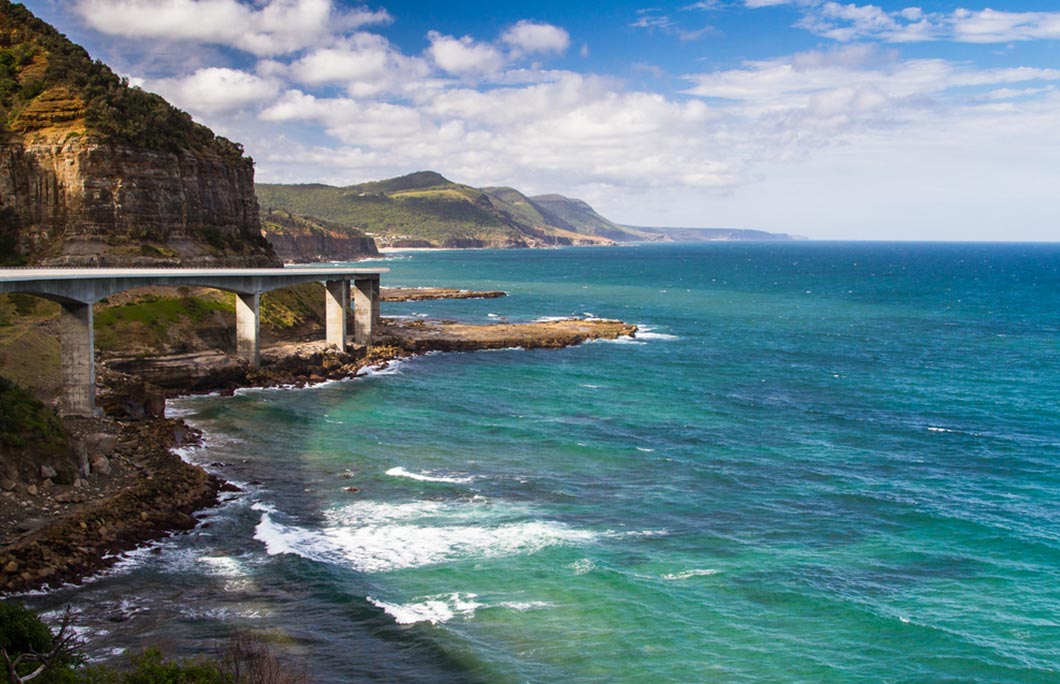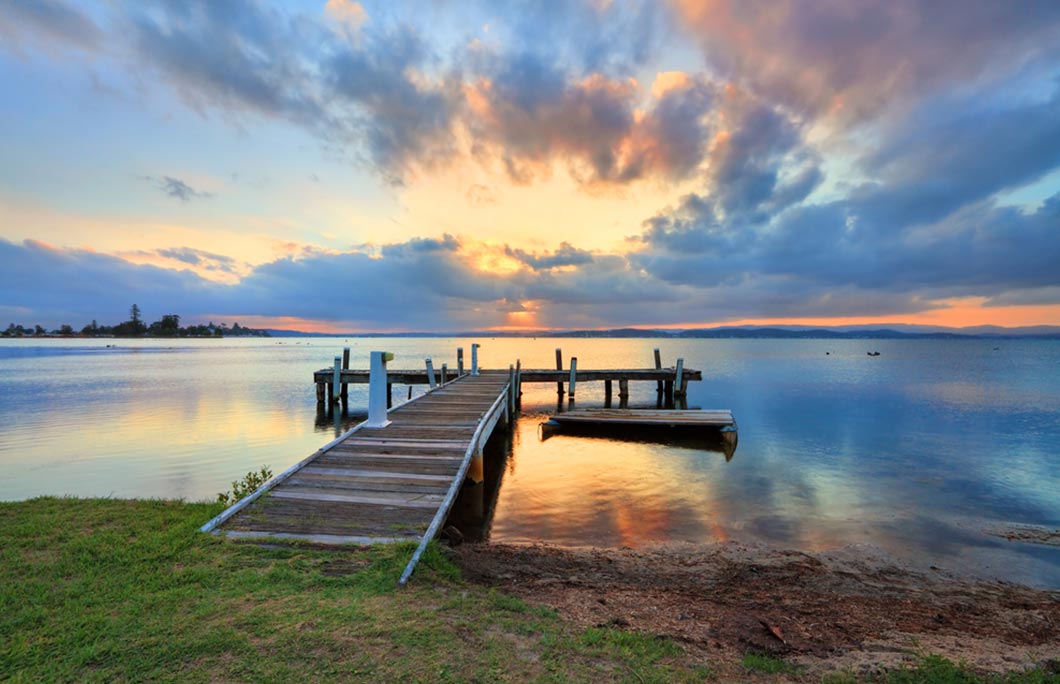 6. Port Stephens
If crystal-clear waters cocooned by vast dunes and lush forests sounds good, you'll love Port Stephens. Cruise through this constellation of picturesque coastal villages and you can take in activities like dolphin watching, getting up close and personal with critters at the Australian Reptile Park and sand-boarding at Stockton Sand Dunes.
Getting there: take the M1 north from Sydney to reach Port Stephens in around two and a half hours.
7. Byron Bay
It's a longer drive to Byron Bay, so you'll need to spend a couple of days there to make it worthwhile, but you won't regret making the effort. Apart from the main attraction, small settlements like Newrybar, with its organic clothing and unique homeware, and natural attractions like the Gondwana Rainforest, are worth a visit. At Byron Bay itself, you can see Killen Falls, Crystal Castle, take a craft brewery tour and much more.
Getting there: drive north from Sydney on the Pacific Highway/A1 to reach Byron Bay.
8. Pacific Palms
This brilliant beauty spot is around three hours away from Sydney and it's an authentic Aussie beach town that's a great choice for a weekend getaway in your 7-seater. Cellito Beach is the highlight here and it's blessed by dreamy blue waters as well as a verdant forest backdrop. There are several beaches here, including the family-friendly Elizabeth Beach, surfers' hangout Boomerang Beach.
Getting there: Pacific Palms is 3 hours and 15 minutes from Sydney via the M1 and Pacific Highway.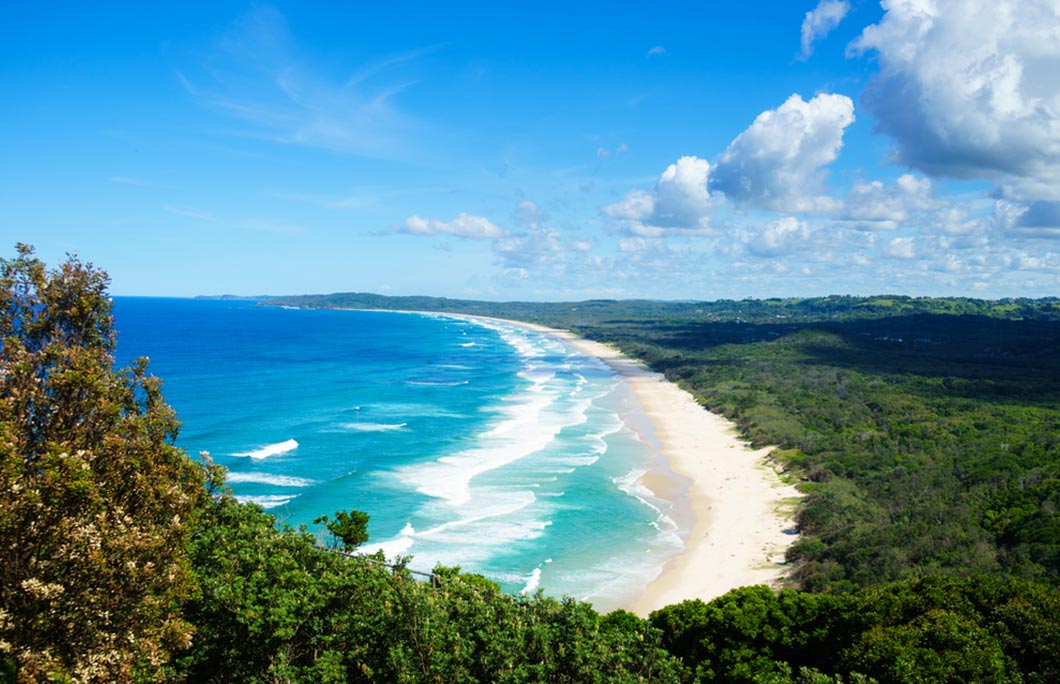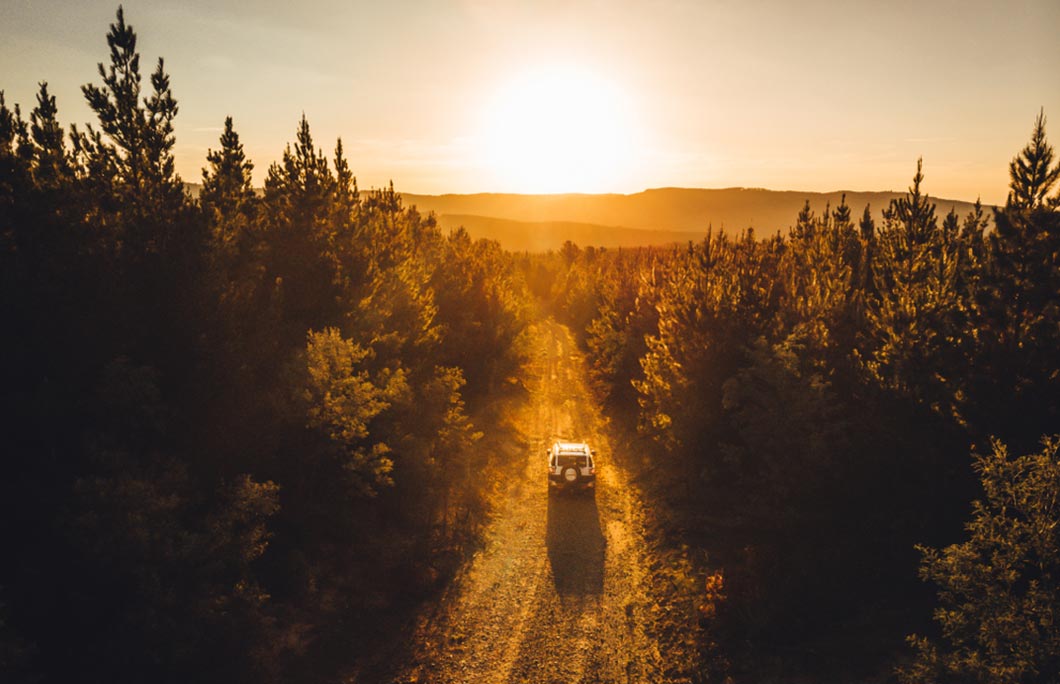 9. Hunter Valley
Another awesome attraction north of Sydney, Hunter Valley is famous for its vineyards and it's a terrific area for foodies, with many top-class restaurants specialising in fresh local produce, tasting lunches and posh high teas. The wonderful World Heritage areas of Barrington Tops and Wollemi National Parks are easy on the eye too.
Getting there: The Hunter Valley is just over 3 hours from Sydney via the M1 and it's located slightly inland.
10. Lake Macquarie
There's plenty to see and do in the legendary Lake Macquarie area. You can soak up the superb cliffs at Redhead Beach, forest bathe on the Yuelarbah Walking Track, Watch wallabies at the Morisset Picnic Area (guard your sandwiches!), and spend a relaxing day boating on Lake Macquarie itself. If you appreciate the great outdoors and messing about on the water, you'll be in your element.
Getting there: take the F3 Freeway to reach Lake Macquarie from Sydney in about 90 minutes.
As you can see, there are plenty of ravishing road trips to take from Sydney, so it's easy to escape the city for a day or two for those beaches, blue skies, forest trails and wildlife attractions.