Bulgarian Dishes You Have To Try
Bulgaria was my third travel destination after I had packed my backpack, booked a one-way ticket from England with no plan, and set off on my adventure to travel the world! I hopped from city to city, island to island, and country to country. So when my bus left Greece and drove me into Bulgaria's capital city Sofia, it was initially going to be just another location I'd be exploring before moving on to the next place. However, upon arrival I was in absolute awe of this country's stunning scenery, culture, history and of course… food! Bulgaria had captivated me to a point that I ended up spending three full months travelling the entire country as well learning a lot of the language!
Food is a significant part of Bulgarian culture as it has a long history, and the cuisines are deeply intertwined with the country's traditions. Food in Bulgaria is not just about sustenance; it is also a means of socialising, celebrating, and expressing cultural identity.
Traditional Bulgarian cuisine is rich and flavourful, with influences from Eastern Europe, the Balkans, and the Mediterranean. Foodies are in for a real treat, as these mouth-watering hearty dishes are known to be bold and cooked with unique ingredients. A lot of the cooking is done from scratch, using fresh and locally sourced ingredients, and locals creatively use dairy products, vegetables, and meats. One of the many factors I adored the most about Bulgaria, is that it's the type of country where some of the most delicious dishes are recipes that have been passed down from Grandmothers for generations!
What's also fascinating is that not only does Bulgaria have its national dishes, but each region also has its own exclusive cuisines to a point that even Bulgarians themselves will drive 150 miles just to try a local dish! Regional dishes have a different kind of magic to them as they're dishes that are in the hearts of the locals. Their food plays a significant role in representing their region & culture, hence the locals take great pride in their recipes. I spent the majority of my time in the mountains of Bulgaria, particularly the Rhodope Mountains which are known to be one of the wildest and most rugged mountain ranges in the country. What I discovered was that the most loved and well-known Bulgarian regional cuisines are in fact the dishes of none other than the Rhodope Mountains!
Bulgaria's Best National Dishes! Here are the most popular Bulgarian foods that you have to try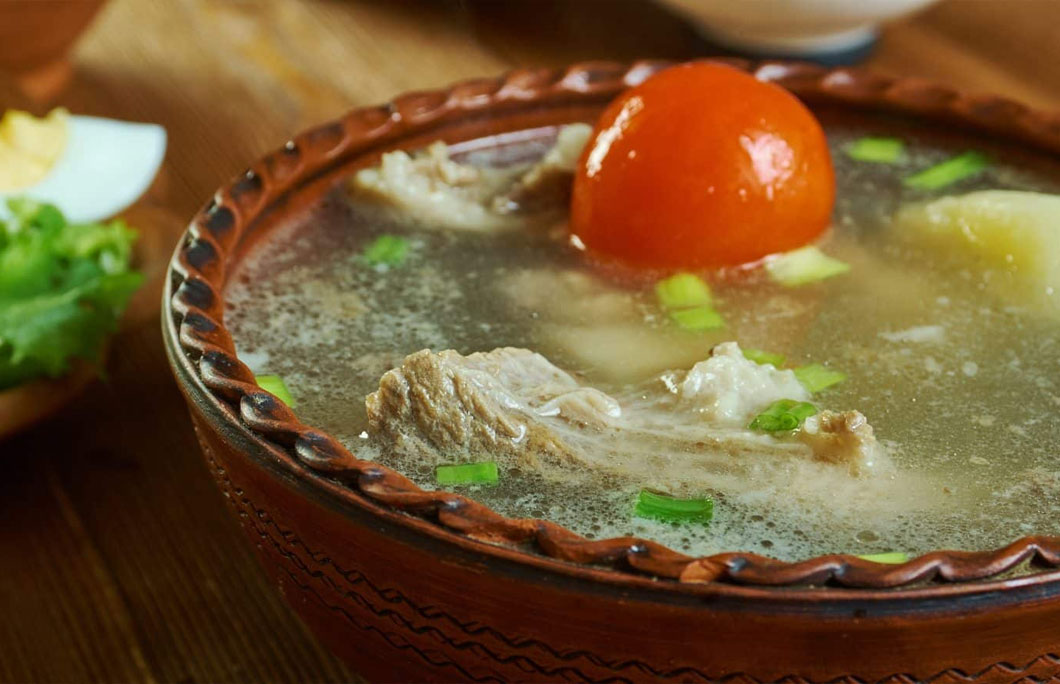 1. Taleshko Vareno
This hearty beef soup is one of Bulgaria's top favourites and must try. The soup takes hours to cook due to the tough beef cuts such as beef shank. It is mixed with largely chopped up vegetables such as carrots, onions, potatoes, and celery. You'll find this dish commonly prepared at home and on the menus of most traditional Bulgarian restaurants. Before serving, taleshko vareno is usually decorated with freshly chopped parsley and a dollop of sour cream.
---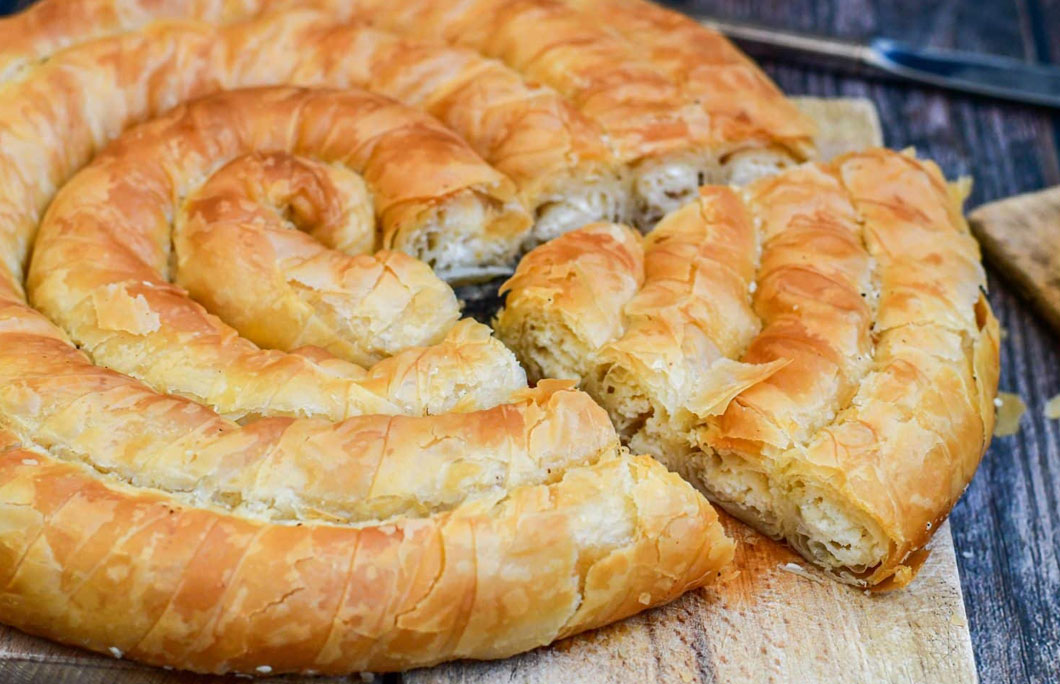 2. Banitsa
Now here's a popular dish after a night out! The way the Brits are famous for grabbing a greasy kebab after hitting the night clubs, you'll find many Bulgarians grabbing a banitsa on the way home. This popular breakfast and snack, consists of layers of flaky filo pastry filled with cheese, eggs, and sometimes other ingredients. Now if you want to be really Bulgarian, then pair this dish with a glass of boza which is a fermented wheat or millet beverage. The two usually go hand in hand and you'll often hear locals mention that they're off to grab a 'boza and banitsa'.
---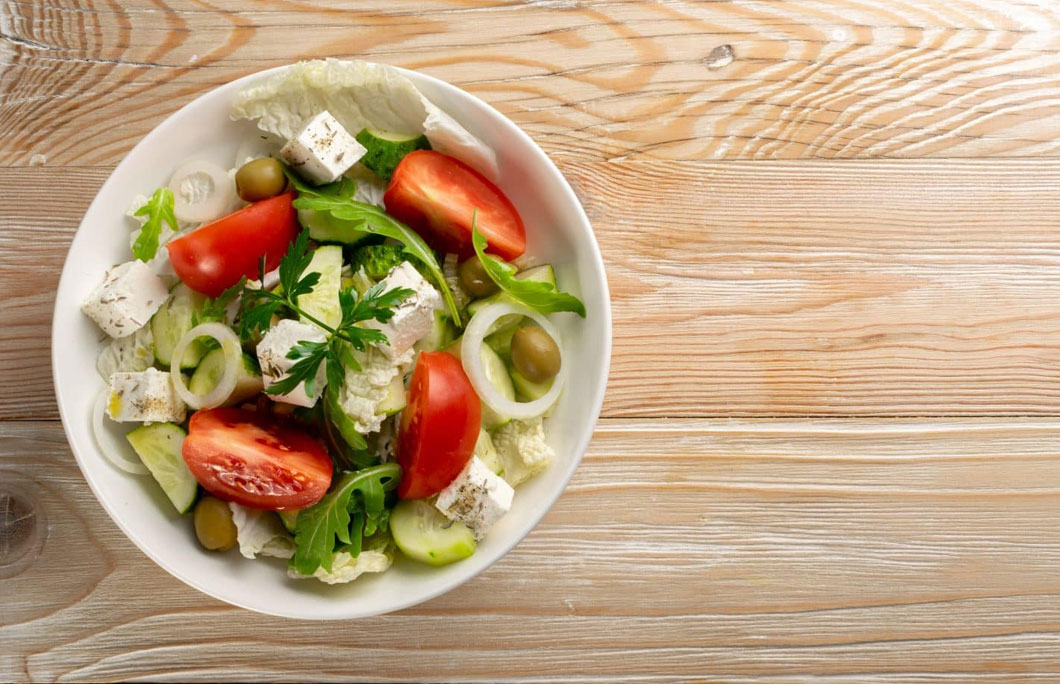 3. Shopska Salate
This is Bulgaria's most popular salad thrown together with tomatoes, cucumbers, onions, and peppers, topped with crumbled feta cheese and dressed with vinegar and oil. This may seem like just another normal salad, however this refreshing side dish or appetiser, is blanketed with Bulgarian white cheese or 'sirene', which gives the salad an incredibly unique flavour.
---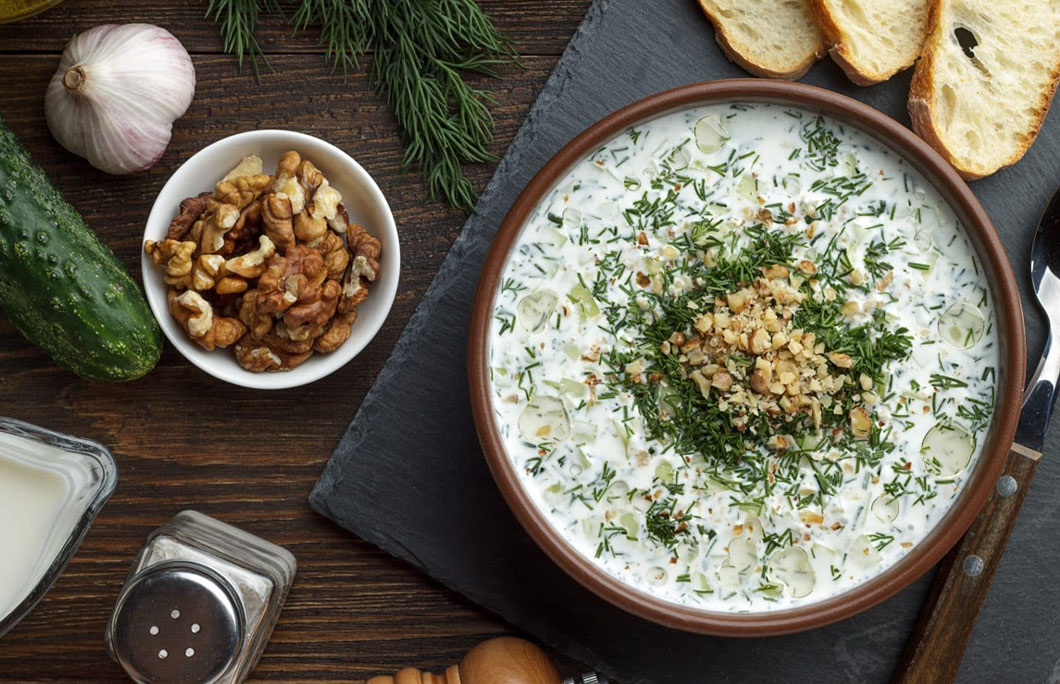 4. Tarator
This is a very loved summer soup by the Bulgarians as it gives you a kick and a boost when the sticky heat starts to wear you down. Now you may be wondering, 'how is a soup supposed to refresh me in the blazing heat?!' Tarator is in fact a cold soup! Made with fresh cucumbers, walnuts, garlic, Bulgarian yoghurt, dill, herbs and vinegar or lemon. Definitely, a very scrummy and energising traditional dish when the intense Bulgarian sun is beating down on you!
---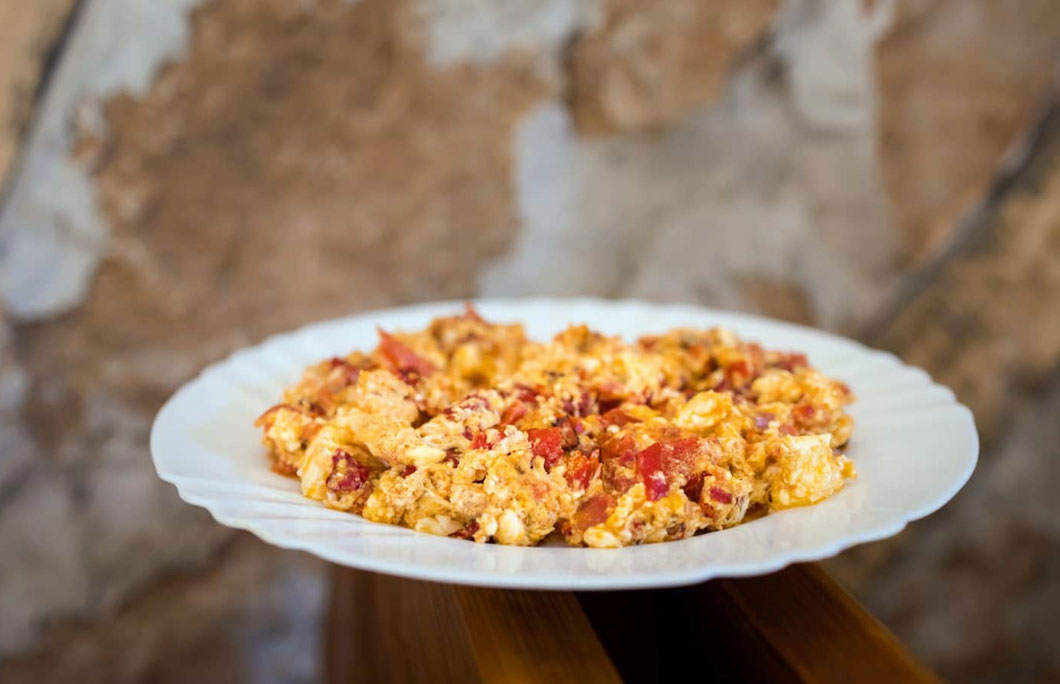 5. Mish Mash
This is basically a Bulgarian version of scrambled eggs with the addition of vegetables and cheese, giving it a unique and delicious flavour. It's usually enjoyed for breakfast or brunch and is typically made with eggs, tomatoes, peppers, and feta cheese. You'll find this dish served in pretty much every restaurant due to its popularity with the Bulgarian people.
---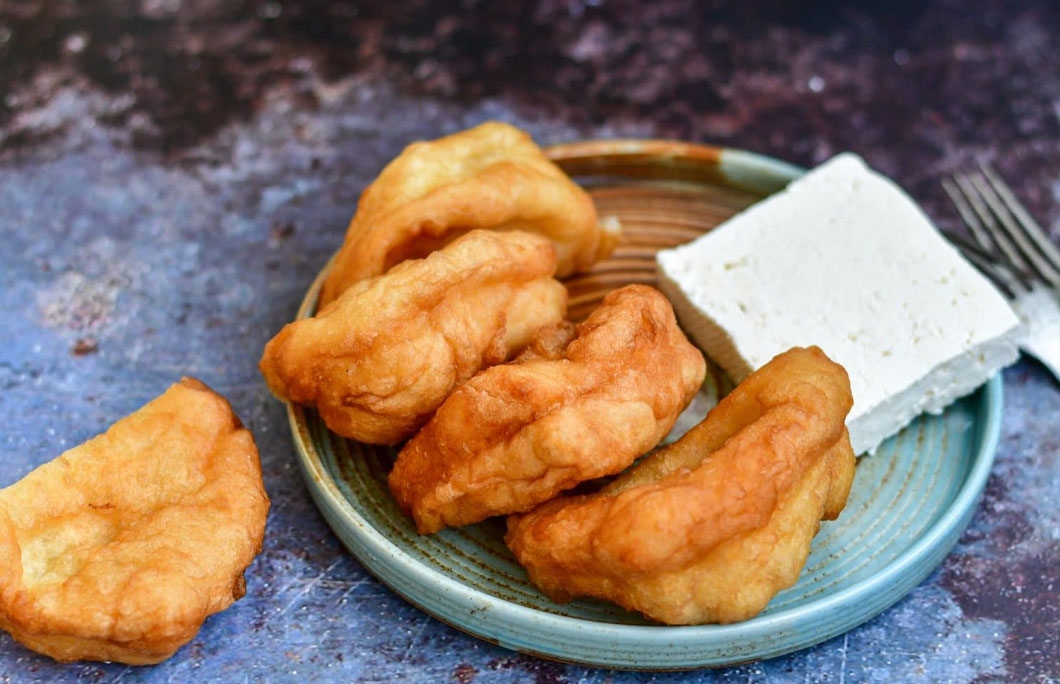 6. Mekitsa
Your trip to Bulgaria wouldn't be complete if you didn't tuck into a Mekitsa for brekkie! This popular traditional Bulgarian breakfast is a type of deep-fried doughnut or pancake, made from a simple mixture of flour, water, and yeast. It's typically served hot and fresh with various toppings or fillings such as yoghurt, cheese, and jam.
This YouTube video of mine takes you through my fascinating experience of what I ate in the Rhodope Mountains as well as how to make some of these exclusive dishes. The best part is that all of the cooking is done by a lady whom I fondly call 'My Bulgarian Mother'. You'll also get a snippet of Bulgarian mountain life, and how mountain people operate on a daily basis regarding growing food, preparing it, and cooking.
Spending time in the country? Check out The 7 Best Burgers In Bulgaria.
---