Heathrow Airport Parking
Find the best parking deals at Heathrow Airport
With a massive choice from the biggest brands, Enjoy the best way to find the best prices for car hire in Heathrow Airport.
Huge choice car parks to suit every budget
Save up to 70% compared to buying on the day
Working with the best partners in Airport Parking
Airport Parking at Heathrow
Heading off from Heathrow (LHR) on holiday or a business trip?
Exciting stuff. Taking off from the busiest of London's six airports is always a buzz – whether you're jetting off to The Big Apple to soak up the big city vibes for a week or reuniting with rellies in Sydney.
Walking around LHR these days feels like strolling through a mid-sized city, so it's hard to imagine that this sprawling complex started life as the humble 150-acre Great West Aerodrome in the 1930s. At the end of its first year as a civil airport (in 1946), it processed 61,000 passengers and by the time it celebrated its 60th year in 2006, Heathrow had handled 14 million flights and 1.4 billion passengers.
But mind-blowing stats aside, you're here for the latest and greatest advice on parking at Heathrow Airport – let's get into it right now.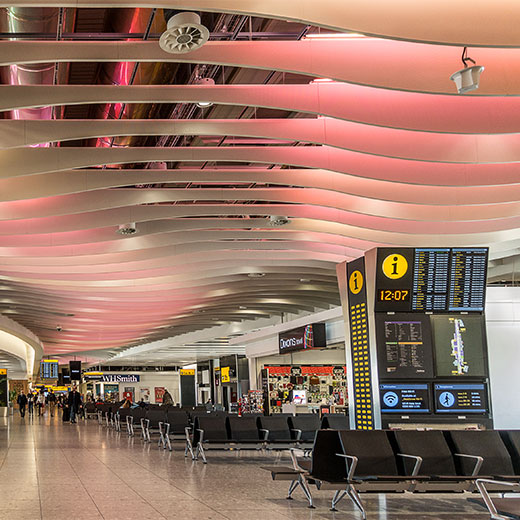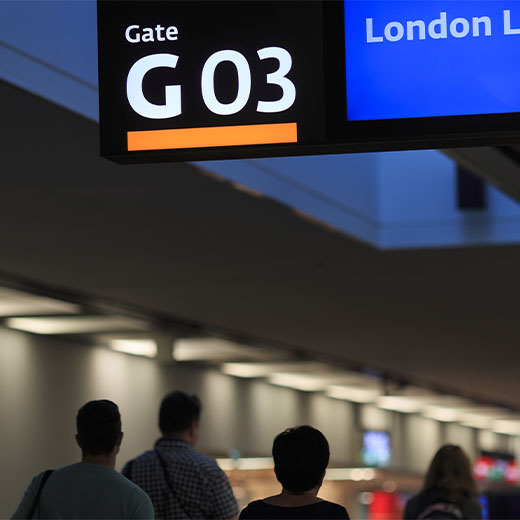 Find the best deals in Heathrow Airport
Taking your own car to Heathrow always feels convenient – especially if you're travelling with kids or relatives in tow.
Set your Satnav (if you're not already a seasoned pro on the route), arrive in plenty of time, park up and head for departures. But with 4 active terminals and various types of parking durations and services available, choosing the best deal can feel a bit tricky. Not to worry – we'll help you find the best deals and secure, reliable services.
Compare Heathrow Airport Parking
One thing you'll find out about Heathrow Airport parking is that there's no shortage of variety. Which is great because once you get your head round what's on offer, it's easy to find the ideal option.
There's short stay, long stay, business, park & ride, meet & greet/valet and even POD parking. Never heard of POD parking? It's a neat new service where you park up your car then a comfy electric vehicle whisks you to your departure terminal. Pretty cool, right?
What kind of parking is there at Heathrow?
From onsite to meet and greet, short-stay to lang haul (and everything in between), there's a parking option for every kind of passenger at Heathrow Airport.
There are over 50,000 spaces to choose from across Terminals 2,3,4 and 5, with options from Official Heathrow Parking and via proven providers like Looking 4 Parking and APH. Looking 4 works with Park Mark accredited Heathrow Airport Parking providers like AirParker and Airtime, while APH works with time-tested Heathrow Airport parking agents like Park Giant, Edward Lloyd, evPark Giant, and MBW.
LHR has 11 onsite car parks serving its terminals and many more offsite options if that's your preference. Short-stay car parks are located close to the terminals and area a great option for a speedy drop-off when you're heading for a weekend getaway or short holiday. If you're away for more than a few days, long-stay car parks are preferable and facilities are protected by tough security fencing, regular security patrols and 24/7 CCTV.
Let's take a closer look at the type of Heathrow Airport parking options that might be right up your street
Long stay
There are long stay car parks located near to each of the terminals at LHR and they're very easy to use. Book ahead of time and your car registration will automatically be recognised at the entry barrier. You'll then grab your ticket and proceed to the zone indicated. Once you've parked safely, grabbed your bags and locked up, hope on a shuttlebus to your terminal – they run every 10-15 minutes and take between 5-20 minutes journey time, depending on your terminal.
Shuttle buses have free Wi-Fi, so you can keep yourself informed and entertained as you ride. And security is paramount in these car parks – you can leave your car here with complete peace of mind. If you're in a long stay car park for less than 30 minutes (to drop someone off, for example) it's free and the daily charges are around £30 – but shop around various trusted providers and book early to bag a bargain.
When you return home to collect your car, shuttle bus pick up stops are located in every terminal on the arrivals forecourt. At Terminal 2, look for stop 5/6, Terminal 3, stop 16, Terminal 4, stop 3, and Terminal 5, stop 21. Tell the driver which zone you're parked in when you get on board.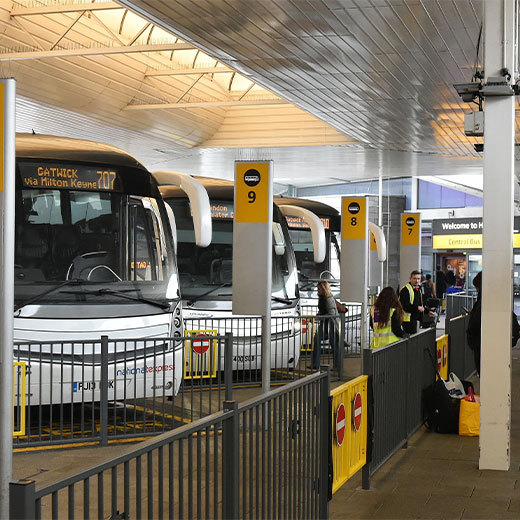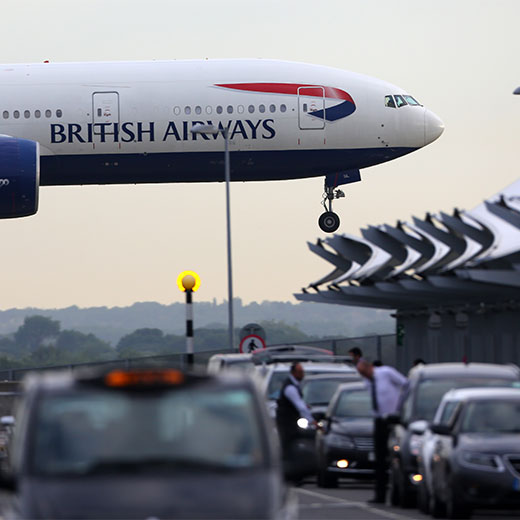 Short stay
If you're jetting off for a weekend (or a short few days) then Heathrow Airport short stay parking might be the best option. Official LHR short stay parking is in multi-storey facilities directly linked to each terminal, so it couldn't be more convenient.
There are pedestrian link bridges from each short stay car park to the nearest terminal and Heathrow also make finding a space super-simple by displaying green LED lights above each free space (disabled and parent and child spaces display blue lights).
And again, these car parks offer regular security patrols – so you can leave your car behind in complete confidence.
Park & ride or Meet & greet?
Should you choose park and ride or meet and greet parking at Heathrow Airport?
It very much depends on your priorities. For instance, if you're comfy finding your own parking space and then hopping on a shuttle bus (and if everyone you're travelling with is fine with it too, then park & ride is perfect.
Alternatively, if you'd like a more personalised service and want to travel discreetly to the terminal, meet & greet might be best. You'll be allocated your own designated driver to drop you off and pick you up, and your car will be cared for by skilled professionals while you're away.
Getting to and from Heathrow Airport
To get to Terminals 2 and 3 at LHR, exit the M25 at junction 15 or M4 at junction 4 and follow the signage. It's possible to get dropped off outside your terminal for a fee but you can also use the long stay car park for drop off purposes for free.
When picking up someone from their flight, use one of the official long stay or short stay car parks. The first 2 hours of parking at long stay car parks are also free for Blue Badge holders.
To reach Terminal 4, take the A3113 exit at junction 14 on the M25 and follow the signposts. Meanwhile, you'll find Terminal 5 on the Western Perimeter Road and this terminal has a dedicated access road that you reach from junction 14 of the M25. When approaching from the M4, exit at junction 4b and then take the M25 south until you get to junction 14, then pop off once you see the signage.
The terminal drop off charge at the moment is £5 and this can be paid online or by phone in advance, on the day itself or by midnight the day after. However, please note that you can't pay this fee in the terminal drop-off zones or at LHR ticket machines.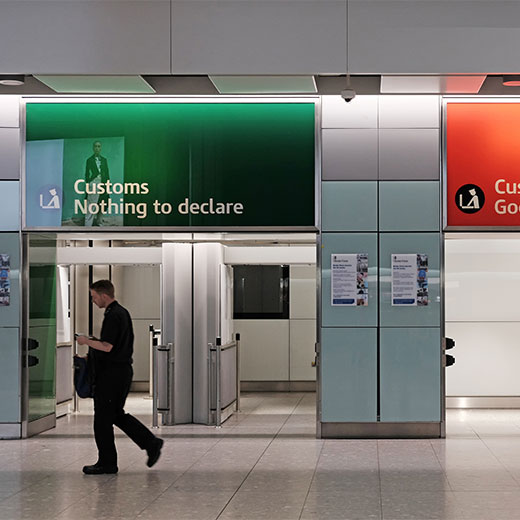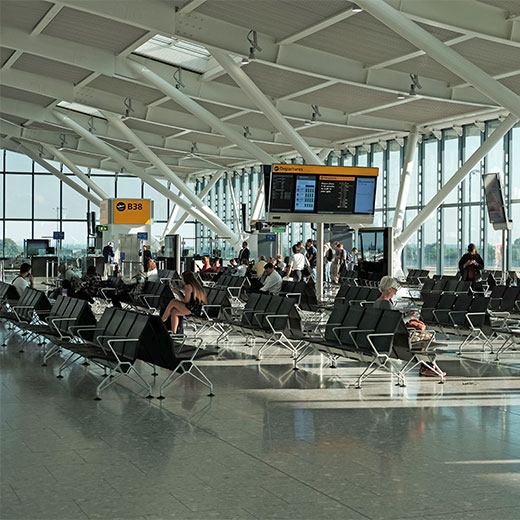 Facilities at Heathrow Airport
As you'd expect from such a massive and well-known airport, facilities at Heathrow are world class.
If you want to feel fresh as a daisy or take a comfort break before your onward journey, head to the LHR toilets and showers. You'll find toilets in arrivals and departures, airside and landside and most of them have wheelchair accessible and unisex provisions. There are also shower units in Plaza Premium, Club Aspire, Regus Express and SkyTeam lounges across arrivals and departures.
You'll want to keep your mobile charged as well as tablets and consoles for your kids (if you're yearning for a quiet flight) so there are free Power Pole charging stations located in all terminals. They're also compatible with UK and Euro plugs, as well as USBs.
Free trolleys are stored prominently in various areas in all terminals, as are cash machines which allow you to use the majority of major credit and debit cards. There are meeting rooms to check last minute business emails, take calls and add finishing touches to presentations. Multifaith prayer rooms and St George's Chapel welcome visitors of all faiths and those who have none.
And last but not least, you'll find plenty of baby changing facilities and children's play areas. Plus there's a handy reserve and collect baby milk service which allows you to pick up your little one's favourite tipple after security.
Got a Question? Chat with our UK support team
Online chat help is open 08:30am to 17:00 weekdays. Email: [email protected]
FAQs about car hire at Heathrow Airport
Most frequently asked questions about hiring a car at Heathrow Airport
It is possible to modify or cancel your complimentary parking reservation at Heathrow International Airport at no cost, as long as you do so at least 48 hours prior to your scheduled departure. However, if you make changes or cancel your reservation within 48 hours of your trip, a fee of £5 will be charged.
If you want to get the most out of Enjoy Travel's discounted rates on parking at Heathrow Airport, it is recommended to make a reservation online well ahead of time.
The main parking options in Heathrow Airport are the Short Stay, Long Stay, Meet and Greet and Valet parking.
The way of locating your car park at Heathrow Airport may vary depending on the particular car park you have reserved. Nevertheless, the majority of car parks have conspicuous signs that guide drivers to the entrance of the car park and the allocated parking spots.
Heathrow Airport places great importance on security and enforces multiple measures to guarantee parked vehicles' safety. These measures comprise 24-hour CCTV surveillance, present in most car parks, to observe and discourage any criminal activity. Additionally, many car parks have security patrols that monitor the area and respond to any suspicious behavior, while most car parks are enclosed by fencing and barriers to regulate access.
The Short Stay car park is situated in close proximity to the terminal, allowing passengers to walk there conveniently. However, the Long Stay car park is located at a distance, and passengers can make use of a shuttle bus to travel to and from the terminal.
The car parks at Heathrow Airport are equipped with charging points for electric vehicles, which are situated in the Short Stay, Business, and Pod parking areas. To guarantee availability, it is possible to book a parking space in advance that includes a charging point.
Overnight parking is allowed at Heathrow Airport and there are several parking options available for passengers who require long-term parking, whether for a few days or a few weeks. These options include the Long Stay car park, which is appropriate for extended stays, and the Business and Pod parking areas, which are more convenient for short stays.
It is recommended to pre-book parking at Heathrow Airport, especially during peak times or seasons, as it can result in cost savings and a guaranteed parking space.
The cost of parking at Heathrow Airport may vary depending on how early you arrive. If you arrive earlier than expected, the cost of parking may be higher. However, you can pay for the parking fee using a credit or debit card at the exit barrier.
The Long Stay car park is the most economical parking option at Heathrow Airport. Nevertheless, the cost may vary depending on the duration of your stay and the timing of your booking. It is advisable to book your parking space in advance to ensure availability and obtain the most favorable rates. It comes to around £18 per day.
The price of parking for a day at Heathrow Airport is not fixed and depends on the type of parking selected and the time of reservation. Typically, the Long Stay car park charges a standard rate starting from £27.50 per day. However, the Short Stay car park has a more expensive tariff, which begins at £7.20 per hour.
To park for one week at Heathrow Airport, the Long Stay car park charges a minimum of £104, while the Short Stay car park has a starting rate of £139.
Popular London places, London airports, train and underground stations