London Luton Airport Parking
Find the best parking deals at London Luton Airport
With a massive choice from the biggest brands, Enjoy the best way to find the best prices for car hire in London Luton Airport.
Huge choice car parks to suit every budget
Save up to 70% compared to buying on the day
Working with the best partners in Airport Parking
Airport Parking at Luton
So London Luton Airport (LTN) is your launchpad for your next weekend break, family holiday or business trip?
And you need to find the latest information on LTN airport parking?
If you're nodding your head, you'll be relieved to know that you're in exactly the right place. You'll find everything you need to know about parking safely, securely and conveniently right here, as well as lots of useful info about LTN facilities and amenities.
But if you're not a local (and have the time) you might want to sample the delights of Luton itself before you head to sunnier (or snowier) climes. With fast and easy road access to London, this Bedfordshire town is a popular place to live, but it's an entity in its own right with lots to offer. Famous for hat making, its local football team and as the home of Vauxhall cars, Luton plays a proud part in Britain's industrial and sporting heritage. Awesome things to do here include strolling around the lush, 100-acre Stockwood Park, discovering the Mossman Collection of stunningly well-preserved horse-drawn vehicles, marvelling at the Gothic grandeur of St Mary's church and hanging out with cheetahs, lions, rhinos and elephants at Whipsnade Zoo. Meanwhile, Woodside Animal Farm is always popular with families, Haddington Hill at Dunstable Downs is the loftiest point in the East of England and Shaw's Corner (10 miles out of town) is the perfect pilgrimage for literature
But enough Luton trumpet blowing – let's get on to that LTN airport parking!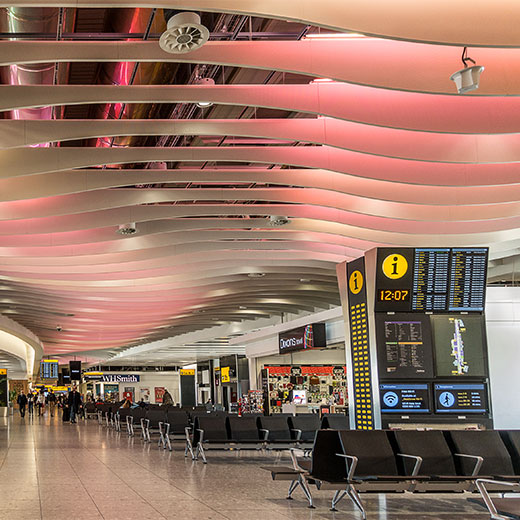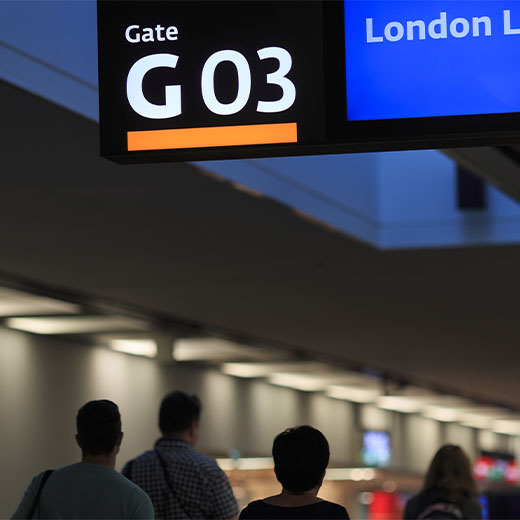 Find the best deals at London Luton Airport
London Luton Airport is a bit of a parking paradise, with on- and offsite, park & ride and meet & great options all on offer for a reasonable price. Pre-booking is always safest and if you're prepared in advance, the entire process is simple and smooth.
And ample parking is only one (albeit super-important) part of Luton Airport's fascinating heritage. The genesis of LTN was way back in 1938 when the local authority owned the land, which was soon taken over during World War Two for fighter squadrons to use. In the post-war years, the airport was used for civilian flights, but this was minimal until the 60s and 70s, when it became the hub of choice for Brittania Airways and a centre for Monarch and Courtline (the airline for package holiday form Clarksons). By the 90s, Easyjet was flying from Luton and because it has traded on offering cheaper flights than many of its competitors, it's the savvy choice for thrifty travellers from all over the UK.
Compare London Luton Airport Parking
So what's the best way to suss out your perfect LTN car park space?
It really all boils down to your needs and personal preferences. For instance, if you're a business traveller with a tight schedule or a family with young kids or elderly relatives, you'll probably want to park as close to the terminal as possible. But if you're jetting off with your rugby club mates for a continental tour, you might not mind parking a little further out and enjoying the banter as you stroll into check-in.
What kind of parking is there at London Luton Airport?
There's a parking option for everyone at Luton Airport. And as well as the top-notch official parking, you can choose several popular partner options from providers like Looking 4 Parking and APH.
Looking 4 Parking offers significant savings on pre-booked parking and free cancellations, with options including Looking 4 Green Park & Ride and Luton Paige Park and Ride, with several seasonal offers available.
And APH is another trusted provider, with over 40 years' experience and a trophy room packed with British Travel Awards. Its parking options at LTN include Airparks Drop and Go, APH Drop and Go, Airparks Self Park, APH Luton Self Park, APH Short Run and Airparks Short Run.
As if that wasn't enough, there's also a plethora of official parking. More of which right now.
Priority Parking
Want a meet & greet parking service super-close to the terminal? Priority Parking is the fastest and most convenient way to park your car at LTN – just drop off your vehicle at the reception and take a brisk walk to the terminal, which is three minutes away. Your car is parked by trained, experienced, insured staff and your keys securely locked away until you return. This Park Mark certified facility also benefits from 24 hour security patrols.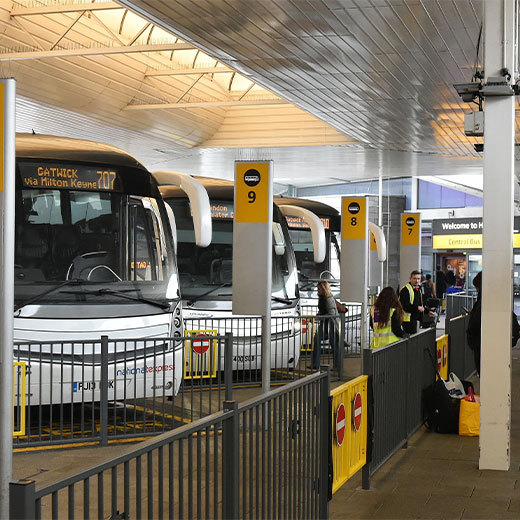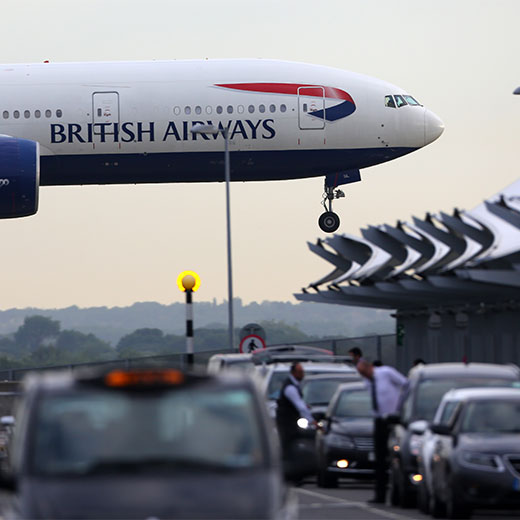 Mid Stay Car Park
Fancy onsite parking that's reasonably priced and secure? Luton Airport's Mid Stay Car Park is a cracking choice and it's easy and convenient to use – just choose a space that looks good, lock up, keep your keys and take a 10 minute walk to the terminal. You don't need to pre-book this car park either – just show up on the day of your departure.
Long Stay Car Park
One of LTN's 4 official car parks, Long Stay is ideal when you want peace of mind for a longer trip. It's patrolled by security 24/7 and a 10 minute (free) shuttle bus ride from the departures terminal – buses run approximately every 20 minutes. The Long Stay Car Park is also Park Mark accredited and you can pay on arrival or pre-book (with significant savings).
Terminal Car Park 1
Just a 4-minute walk from departures (across the direct link footbridge), Terminal Car Park 1 is secure and the closest facility to the terminal (just a couple of minutes' walk). For a safe option that's easy to use, this is a good choice and Blue Badge spaces are available on Levels 0 and 1. Please note that this car park can't accommodate vehicles above 2.1m high.
Terminal Car Park 2
A spanking new multi-storey facility, Terminal Car Park 2 is 5 minutes' walk from the terminal entrance and, as you can imagine, it's already very popular. There are 24/7 security patrols to keep your vehicle safe and you can simply turn up on the day but it's much cheaper (up to 70%) to pre-book.
Electric Car Chargers
At LTN there are now four type 2 tethered electric vehicle charging points and six Tesla chargers. They're located at Terminal Car Park 1 on the second floor and are free for public use (although regular car parking charges apply).
Special Assistance for Blue Badge holders
Every LTN car park has Blue Badge berths that are either close to the terminal or shuttle bus pick up points and each one has a special assistance help point for contacting staff. Furthermore, all shuttle buses are wheelchair accessible, with helpful drivers too.
Getting to and from London Luton Airport
Getting to London Luton Airport by car is easy from pretty much anywhere in England. Its located near the M1 and M25, just 32 miles from central London, 25 miles from Milton Keynes, 35 miles from Cambridge and 90 miles from Birmingham. The postcode for Satnav is LU2 9QT.
If you're travelling from the east and A1, take the A505 dual carriageway via Hitchin and take the airport signs to your car park. From the west and M25/M40, join the M1, exit and Junction 10 and follow the signs to LTN.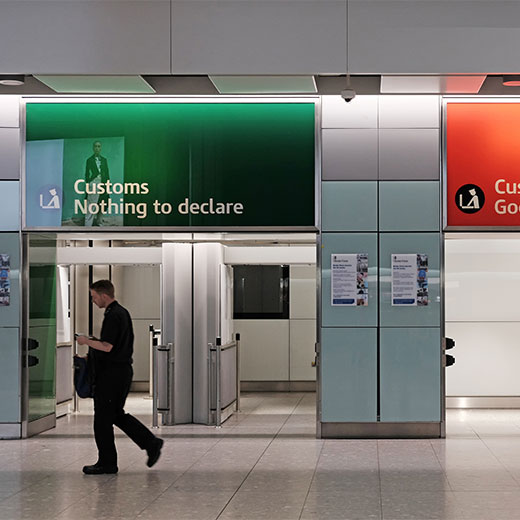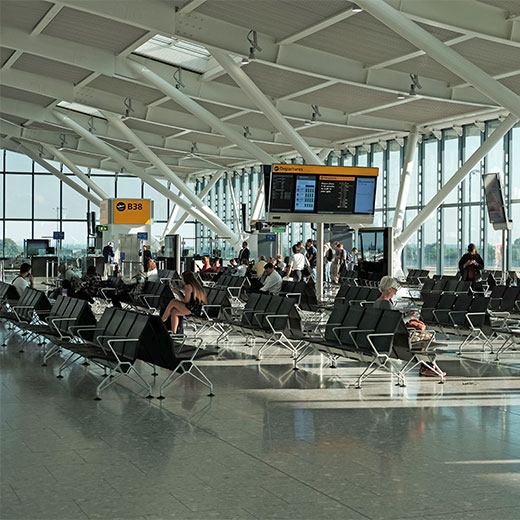 Facilities at London Luton Airport
Want to shop 'til you drop (or at least before you board your flight)? In that case, you're in luck.
Treat yourself to high-end alcohol and fragrance gifts at Aelia Duty Free, grab trinkets to give a special outfit that je ne sais quoi at Accessorize, snap up Great British souvenirs at Glorious Britain and, if you need an extra travelling companion, there are luxury teddy bears aplenty at the legendary Hamleys toy shop.
Meanwhile, if you're yearning to satisfy your taste buds and slake your thirst, LTN doesn't disappoint. The swish Hawker Bar serves superb draft beer and immaculate cocktails, Frankie & Benny's has all your New York Italian favourites, Burger King needs no introduction, and the Smithfield Pub and Kitchen is the nearest you'll get to a good old British boozer. But that's not all, because Crepeaffaire takes pancakes to another level, The Big Smoke Taphouse & Kitchen pairs premium beers and wine with delicious dishes and El Mex adds a touch of spice.
Last but not least, there are plenty of child feeding and changing areas and there's a fab family entertainment area close to Pret A Manger.
Got a Question? Chat with our UK support team
Online chat help is open 08:30am to 17:00 weekdays. Email: [email protected]
FAQs about car hire at Luton Airport
Most frequently asked questions about hiring a car at Luton Airport
You can make changes or cancel your free parking reservation at Luton International Airport without any charge up until 48 hours before your scheduled trip. However, if you decide to modify or cancel your reservation after this time, you will be charged £5.
It is recommended that you book your parking online well in advance to take advantage of Enjoy Travel's most appealing parking discounts at Luton Airport.
Luton Airport offers different types of parking options for its customers, including short-term parking, mid-term parking, long-term parking, drop-off and pick-up parking and meet and greet parking.
Once you arrive at the airport, follow the signs to your designated car park. Most car parks at Luton Airport have clear signposting, and the car park name will be clearly displayed on the entrance.
Luton Airport has implemented various security measures to ensure the safety and security of parked vehicles. These measures consist of CCTV surveillance, regular security patrols, well-lit parking areas to deter criminal activity during the night, and fenced parking areas with barriers to prevent unauthorized access.
At Luton Airport, the Short Stay car parks are the closest to the terminal, and can be reached within a 5-10 minute walk. The Mid Stay car parks are slightly further away and require a 10-15 minute walk to the terminal, while the Long Stay car parks are the furthest and can take up to 20-25 minutes to reach on foot. However, the Long Stay car parks offer a complimentary shuttle bus service to and from the terminal, which takes approximately 5-10 minutes depending on the location of the car park.
At Luton Airport, there are charging stations available for electric and hybrid vehicles in the Short Stay and Mid Stay car parks. To use these stations, you must book in advance and pay an additional fee, which can be done online during your parking booking process.
Overnight parking is allowed at Luton Airport and visitors can choose from several parking options such as Short Stay, Mid Stay, and Long Stay car parks.
To ensure availability and discounted rates, it is advisable to book a parking spot ahead of time, particularly during busy periods or peak seasons at the airport.
If you arrive at Luton Airport for parking earlier than your scheduled time, the parking fee may increase, with the amount of increase varying depending on how early you arrive. Payment of parking fees can be made using a debit or credit card at the exit barrier.
The cheapest parking option at Luton Airport is generally the Long Stay car park, which is located further away from the terminal but offers lower rates for longer stays and comes to around £14 per day.
Short-term parking at Luton Airport is the most costly, with a daily rate of £7 to £55. Mid-term parking is cheaper, ranging from £6 to £35 per day, while long-term parking is the least expensive, costing approximately £6 to £25 per day.
With Enjoy Travel the Short Stay parking costs £45-375/week, Mid Stay costs £38-245/week, and Long Stay costs £38-135/week at Luton Airport.
Popular London places, London airports, train and underground stations