London Stansted Aiport Parking
Find the best parking deals at London Stansted Airport
Search and compare all of the car parking options at Stansted Airport. Book online in 3 simple steps and guarantee your parking space.
Low price guarantee - we check prices so you don't have to.
Massive savings of up to 70% when booking in advance
Compare secure and cheap airport parking at Stansted Airport
Parking at Stansted Airport
London Stansted Airport (STN) is a legendary launchpad for convenient flights to Europe and beyond. And if you live within striking distance, we've got all the info you need to pre-book parking and fly with peace of mind.
Since you're flying from there, chances are you'll know a bit about the airport. But how about Stansted Mountfitchet, the nearby town in Essex that gives it its name? There's actually a lot to see and do in and around this traditional English village, including the arcade and gaming complex Immersive Gamebox Essex, Mountfitchet Castle, the House on the Hill Toy Museum, and Daisy May's Farm. You can also stretch your legs and take in the fresh air at Hatfield Forest, try horseback riding at Maple Pollard Riding Centre and gaze at sublime sculptures at the Henry Moore Studios & Gardens. And a little further afield lie London's legendary attractions. Too numerous to mention in full, they include Buckingham Palace, Big Ben, and the London Eye, while hip neighbourhoods like Camden Town, Soho, Notting Hill and Peckham are always worth exploring.
But enough about the delights of the South East. You're here for Stansted Airport Parking info. And that's exactly what we're here to deliver!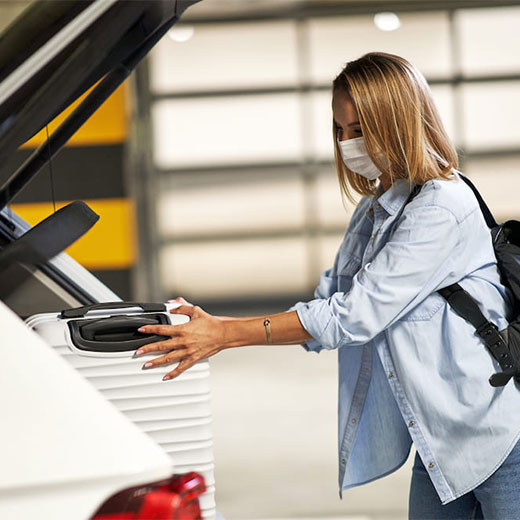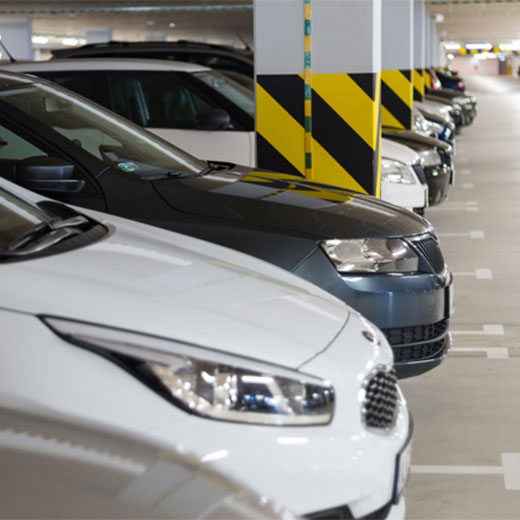 Find the best deals at London Stansted Airport
Rolling into the right parking spot at London Stansted is a breeze (once you've got the most up-to-date information). And this airport's parking provision complements every other element travellers have come to know and love about it – from great layout to cracking customer service and fab facilities. What you might not know is that we've got our friends across the Atlantic to thank for the genesis of STN – the airport runway was built in 1942 by the US Air Force when the complex was known as Stansted Mountfitchet Airfield. Various extensions and improvements followed from the 1960s to present, culminating in recent years in it becoming the first ever base for Jet2.com in Southern England and launching direct flights to Dubai and the USA (building beyond its extensive European network).
Compare London Stansted Airport Parking
You'll be glad to know that driving aimlessly around this Essex air hub isn't the only way to find a prime parking spot. Between onsite and offsite, official and partner options, it's much simpler than that.
Whether you want quick and convenient parking for a short break, long-term, luxury parking, or anything in between, you're covered.
What kind of parking is there at London Stansted Airport?
When you don't know where to start, rated parking providers like Looking 4 Parking and APH have plenty of options that are often worth considering. Looking 4 Parking's STN offer includes Maple Parking – Park and Ride, Looking 4 Parking – Priority Park and Ride, Stansted Official Long Stay, My CSL – Stansted Park and Ride and Stansted- Peak Park and Ride. Alternatively, APH can bundle an STN airport hotel into deals that include Park Mark Approved (Police Approved) off-airport parking with on demand shuttle transfers, 24 hour operation, CCTV and barrier controls.
If these options don't tickle your fancy, take a look at the official parking choices below.
Short stay
STN official Short Stay Parking offers you significant savings if you pre-book and the fantastically flexible option of cancelling for free up to 1 hour before you arrive. Situated close to the terminal, it's perfect if you want to reach check-in quickly and there are five zones available (between 1 – 10 minutes' walk depending on your choice). Safe and secure, it has regular security foot patrols, floodlights and CCTV.
Meet & Greet
The Stansted Airport Meet & Greet Parking option is on-point when you want a convenient, exclusive experience. All you do is arrive, park in a generous bay and trained staff make sure everything else is taken care of. Your car stays safely stowed while you're away and you simply pick it up when you get back. With robust security and an executive-level service, Meet & Greet Parking at STN is a delightful double whammy.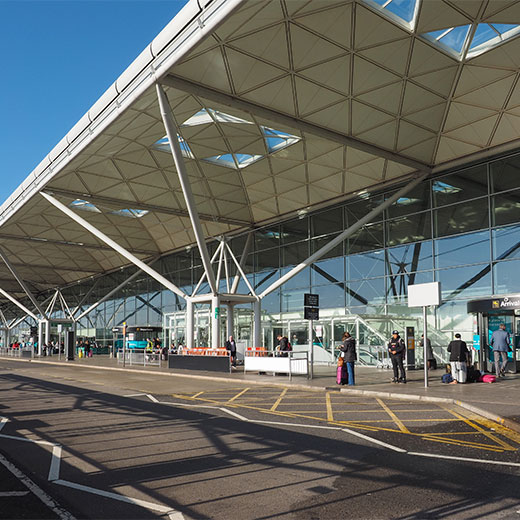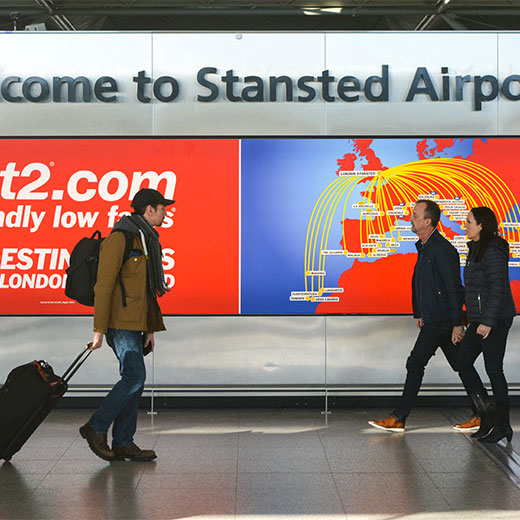 Mid Stay
When you're away for a trip of 1-2 weeks, Mid Stay Parking at Stansted Airport has your name on it. Only 7 minutes from the terminal (in a completely gratis shuttle bus), this facility boasts easy automatic number plate recognition, free bus transfers leaving every 10 minutes and Park Mark Secure-accredited security features. With free cancellations and amendments up to an hour before booking, as well as cash refunds, parking doesn't get any more transparent, fair and flexible.
Long Stay
If you're away for a week or three, STN Long Stay Parking is the obvious choice. But what might not be obvious is just how brilliant it is. You benefit from easy entry and exit via barriers and entry and exit via barriers and number plate recognition, and free bus transfers every 15 minutes that take just 15 minutes to reach the terminal. Park Mark awarded, Stansted Airport Long Stay also offers no quibbles, money back cancellations (subject to Ts & Cs).
JetParks
When you're travelling on a budget, economical airport parking is a super way to save those pennies. And that's exactly what's on offer with JetParks Parking at STN. The cheapest official airport parking option, this facility is further afield than the others but there's a free shuttle bus and its still totally secure. Secure, reasonably-priced and well-lit, JetParks is a top pick if you don't mind a 15-20 minute commute on the free shuttle bus.
Getting to and from London Stansted Airport
Located just 42 miles northeast of London city centre, London Stansted Airport is easy to reach by car, so there's no need for last-minute travel nerves ahead of your flight. STN is actually located close to the M11 motorway – if you're approaching from London direction use Junction 8a from the Cambridge direction and follow the airport signs. For Satnav, the postcode is CM24 1RW – this will help you guide yourself in safely if you're travelling from further afield.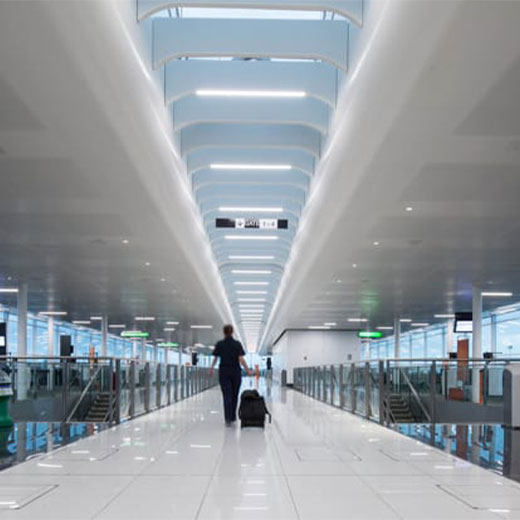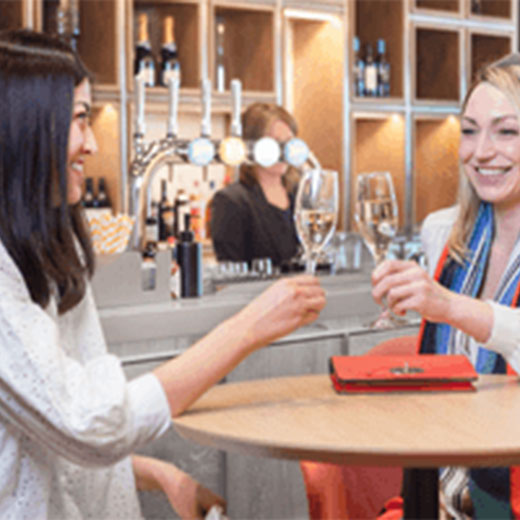 Facilities at London Stansted Airport
For some travellers, there's no better way to start a good holiday than with some serious retail therapy. No judgement here – especially if you can pick up a bargain on premium products at lower prices than your local high street (which can be the case). So get ready to turn your credit card into molten lava with brands like Boss, Dune, Fatface, JD Sports, Hamleys, Mulberry and The Body Shop. And if you want to bag everything from high end beauty products to top of the range fragrances, spirits and bubbly, look no further than World Duty Free. One little reminder though – be sure that you've left yourself enough to spend when you actually get to your destination! Meanwhile, if you fancy an exclusive spot removed from the hustle and bustle of the airport, make a beeline for the Escape Lounge, where you can eat, drink and relax all the way before you take to the skies.
Fancy a bite to eat before you fly? If you're travelling with teenager's in tow, we all know that it's one of the best ways to avoid an argument. For filling pub grub, try Bar & Kitchen The Camden, Burger King (as you know) is home to the world-famous flame-grilled Whopper, Costa is a great choice for classic coffee and cakes and Itsu is a top tip for delectable sushi. Crucially, if you're travelling with children, STN makes every effort to ensure that everything goes as smoothly as possible. You'll find baby changing facilities at several locations, including International Baggage Reclaim, UK Baggage Reclaim, and the arrivals thoroughfare from Gates 40 to 59. There's also a breastfeeding room in the main departures lunge and several of the family rooms near the Gates – but please note that Stansted promotes breastfeeding across the airport so there are absolutely no restrictions – simply find a spot where you're comfortable. You can find flight departure and arrival times on the official airport website and on the big screens in the Arrivals and Departures halls.
So that's your Stansted Airport Parking information tied up in a sizeable but snackable nutshell. Whether you choose long or short stay, park n ride or meet & greet, onsite or offsite, it'll be a calm and collected start to your holiday. And as you can see, with so many other things to see and do at STN, excellent parking is just the jewel in the crown!
Got a Question? Chat with our UK support team
Online chat help is open 08:30am to 17:00 weekdays. Email: [email protected]
FAQs about car hire at Stansted Airport
Most frequently asked questions about hiring a car at Stansted Airport
You can change or cancel your free parking reservation at Stansted International Airport up to 48 hours before your trip. After that, there is a £5 charge.
Making an online reservation well in advance is the best way to take advantage of Enjoy Travel's best savings on Stansted Airport parking.
The main parking options in Stansted Airport are the Short Stay, Mid Stay, Long Stay, Meet and Greet and JetParks parking.
Simply follow the signage at Stansted Airport; they are all a short walk or short bus shuttle transfer from the terminal.
The parking lots at Stansted Airport have received Park Mark® Certification. This indicates that the British Parking Association (BPA) has inspected the parking space and that safety precautions have been taken to make it a safer location for you and your car.
The Stansted Airport terminal is about a 2-minute walk from both the Short Stay park and the Meet and Greet park. for the Mid Stay park you'll need to take the free bus shuttle and is 7 minutes away. The Long Stay and JetPark car parks are also accessed via bus shuttle and are 15 minutes away from the terminal.
In Stansted Airport, there is a facility where you can charge your electric car for nothing while you are away.
If you're going away for two weeks or more, parking at the Long Stay car park at Stansted is a convenient option.
In fact, doing so is advised, particularly during peak times or seasons when you would pay less and have a confirmed seat.
If you get to Stansted Airport early, it can cost more depending on how much earlier. At the exit barrier, you can pay the cost with a credit or debit card.
The cost of long-term parking at Stansted Airport varies depending on how long you want to stay but comes to around £15 per day.
Depending on the service and booking type, daily rates at Stansted Airport begin at £12.50, according to Enjoy Travel. On our website, you may compare parking rates and specials. Up to 60% might be saved when you make reservations in advance.
Enjoy Travel offers airport parking at Stansted Airport starting at £62.80 per week. While making parking reservations online, you have a variety of choices, including long stay, mid stay, and priority park.
Popular Stansted places, UK airports, train and underground stations