East Midlands Airport Parking
Find the best parking deals at East Midlands Airport
With a massive choice from the biggest brands, Enjoy the best way to find the best prices for car hire in East Midlands Airport.
Huge choice car parks to suit every budget
Save up to 70% compared to buying on the day
Working with the best partners in Airport Parking
Parking at East Midlands Airport
Congrats – your search for the best East Midlands Airport (EMA) parking ends here. Whether you're taking a group of ten teenagers to Tenerife, ferrying Great Aunt Maude to Madeira for the summer season, or off for a wild weekend in Budapest with your mates, we'll help you find the ideal space for your needs and budget.
Located close to Castle Donington in northwest Leicestershire, EMA serves the whole of the East Midlands - including Derbyshire, Northamptonshire, Rutland, Nottinghamshire, Lincolnshire and Leicestershire. If you're driving in from elsewhere to take advantage of a cheap EMA package, there's lots to see and do right here, as well as in your onward destination. Lincolnshire's low hills and flat Fens are complemented by scenic nature reserves and waterways. And historic county town Lincoln boasts a beautiful cathedral, fine castle, and the fascinating International Bomber Command Centre. Meanwhile, Derbyshire is the westernmost county in the East Midlands and covers a large portion of the Peak District National Park as well as the southern part of the Pennine Hills. This is home to dramatic attractions like the commanding Bolsover Castle, charming rustic villages and lots of scenic cycle trails.
Nottinghamshire has its unique charms too – such as Newstead Abbey, Sherwood Pines Mountain Bike Cycle Trails and pretty market town Retford. In Nottingham, there's also the lovely Arboretum in the grounds of Nottingham Trent University, the National Justice Museum and an interesting cave system that played an important part in local folklore from Celtic times to World War II. And don't forget Leicestershire. The city of Leicester has Britain's best curry restaurants a rather good football team and the rediscovered King Richard III, you can lunch with deer at Bradgate Park and taste famous pies and other local delicacies at market town Melton Mowbray.
Once you've reminded yourself of all this East Midlands magic, you might be reluctant to leave. But fly you must, so let's get busy with your EMA parking info.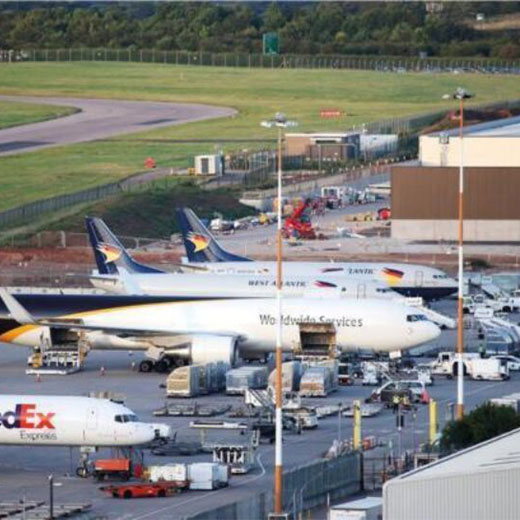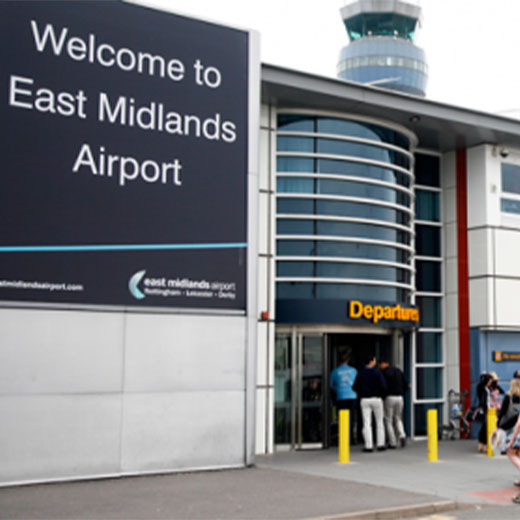 Find the best deals at East Midlands Airport
Finding the EMA airport parking deals that suit you best sounds easy on paper. Just have a quick Google and choose the cheapest deal, right? Wrong. Although search engine algorithms have improved over the years, the rankings on page 1 don't always correlate exactly to the most reliable and valuable information. So there's still lots of scrolling involved before you get anywhere near narrowing down your choices. And don't forget, finding airport parking is probably only one of many online tasks you perform any given day – from working remotely, to paying bills, the list is ever-growing.
Your good news for today is that it's our job to do that job for you. We've gathered together all the best info so we can serve it to you on a plate in the clearest way possible. Goodbye confusion. Hello clarity.
Compare Parking at East Midlands Airport
East Midlands Airport has thousands of safe, secure parking spaces. Exactly what you'd expect from a modern airport that serves so many communities in the heart of England.
Connecting over 4.2 million passengers with more than 90 destinations, EMA has won a bulging trophy cabinet of awards in its recent history, including Best Regional Airport at the British Travel Awards and World's Leading Eco Friendly Airport, while injecting £300 million into the regional economy and backing 6000 jobs. Officially opened by Prince Phillip, Duke of Edinburgh in 1965, East Midlands Airport passed the one million passenger mark in 1984 and added a major terminal extension and new departures building throughout the 80s and 90s. Nowadays it's still going strong as a main hub for Jet2, Ryanair and TUI.
What kind of parking is there at East Midlands Airport?
When you're a real bargain hunter, it's worth checking out unofficial EMA parking providers as well as the official slots. For instance, APH can provide a value package including a night at the Hilton East Midlands Airport and parking at Jet Parks or official Short Stay and Long Stay car parks. Alternatively, Looking 4 Parking sometimes offers competitive deals on various parking options (including official).
Let's compare the different official EMA airport parking options now.
All official parking at the airport allows you to pre-book your space and there's the flexibility of free cancellation, Park Mark safety accreditation and close proximity to the terminal.
Meet & Greet
When you're travelling with kids, elderly relatives and heavy luggage, the entire pre-flight experience can feel like herding cats. But this premium airport parking option is worth paying a little more for – you're super-close to the terminal and you get the personal VIP touch.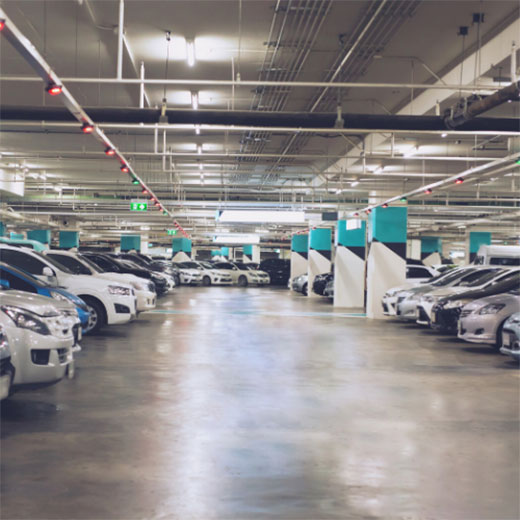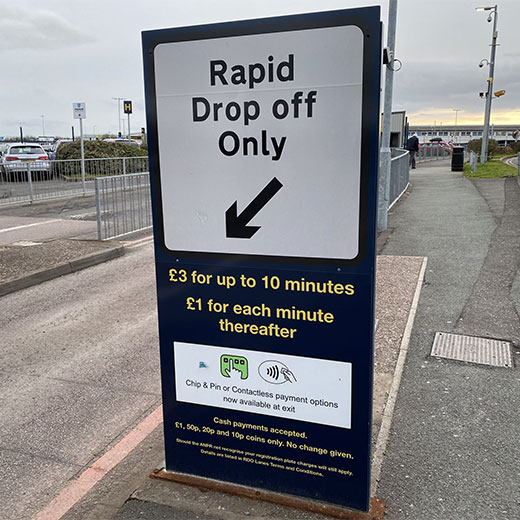 Short Stay
Convenient and keenly priced, EMA Short Stay parking is located next to the terminal and it's super easy to use – just find your space, grab your bags, lock up and keep your keys.
Mid Stay
Staying away for a few days longer? Mid Stay parking fits the bill and it's walking distance from the terminal.
Long Stay
This is excellent value parking and a popular choice with any traveller who doesn't mind jumping on a shuttle bus for a quick run into the terminal.
JetParks
The cheapest airport parking available at East Midlands Airport, JetParks is perfect for thrifty travellers. Use this option and you can save your cash to spend on something much more exciting on holiday!
Blue Badge Parking
You can find Blue Badge parking at Long Stay 1 and Long Stay 2 car parks – both of which are a quick, free, wheelchair-accessible bus ride from the terminal. There's also Blue Badge parking at the Short Stay 1 car park (with the first 30 minutes free) and at Mid Stay 3 (accessible on foot/by wheelchair from the terminal). If you need to borrow a wheelchair or need any other kind of assistance, there are help points throughout all car parks. If you need to take your Blue Badge abroad with you, this is fine – just contact the car park operator to let them know.
Getting to East Midlands Airport
It's pretty easy to get to East Midlands Airport as it's so well-positioned – in easy reach of major cities like Birmingham, Nottingham and Leicester.
If you're using GPS, the airport address is: East Midlands Airport, Castle Donington, Derby DE74 2SA.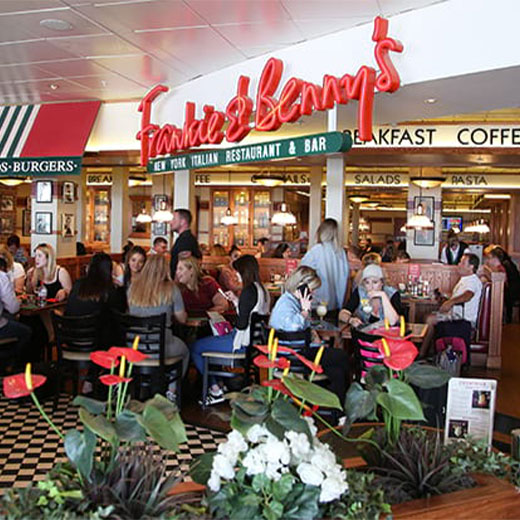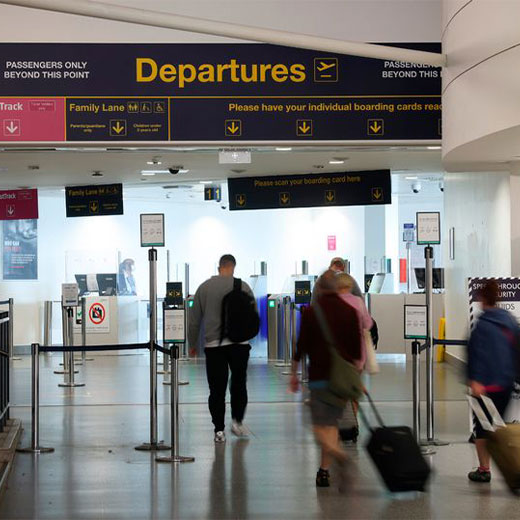 Facilities at East Midlands Airport
Facilities at EMA are excellent, and the airport tries hard to make every traveller welcome. For example, there's a fabulous Faith and Worship place where anyone (religious or not) can take a relaxing moment for quiet contemplation.
There's FREE Wi-Fi throughout the airport and air travel enthusiasts love The Aeropark, a thrilling aviation museum that also has outstanding runway views. The shopping at EMA is also a good standard – one innovation is the click & collect service at World Duty Free, which lets you browse the fragrances, liquor, cosmetics, tobacco and more from home and collect and pay once you're at the airport – saving lots of time and hassle. It's also worth noting that all carriers flying from EMA now allow you to take one bag of airport shopping on board – in addition to your official hand luggage allowance. So you can stock up on your favourite purchases without worrying about stuffing them into backpacks and handbags.
Other shops available at EMA include the likes of Accessorize, Boots, JD Sports, and WH Smith. So you can treat yourself (or someone special) to costume jewellery, wellbeing products, sports fashion and grab the latest page turner novel to blast through on the beach.
You won't struggle for drinks and refreshments either. The Castle Rock Tap Room & Kitchen is the ideal place to sample some of the iconic beverages from Nottingham's well-known Castle Rock brewery and you can also line your stomach with some seriously tasty pub grub. If you fancy something faster, why not treat your troops to some flame-grilled goodness at Burger King, or some strong coffee and lip-smacking pastry at Greggs? And if you want to sample some of the region's finest local fare, settle down for some lunch at Pork & Pickle – you can try authentic cakes and treats as well as excellent pork pies and sausages. As you can see, there's something to suit almost every palate here.
Got a Question? Chat with our UK support team
Online chat help is open 08:30am to 17:00 weekdays. Email: [email protected]
FAQs about car hire at East Midlands Airport
Most frequently asked questions about hiring a car at East Midlands Airport
You can change or cancel your free parking reservation at East Midlands International Airport without any charge up until 48 hours prior to your scheduled trip. However, if you decide to modify or cancel it after this time, you will be required to pay a fee of £5.
To take advantage of Enjoy Travel's highly appealing parking discounts at East Midlands Airport, it is recommended that you make an online booking well in advance.
East Midlands Airport offers different types of parking options for its customers, including short-stay parking, long-stay parking, meet and greet parking and express parking.
Upon your arrival at East Midlands Airport, you will notice signage to assist you in locating your designated parking area. Simply follow the signs that correspond with the type of parking you have reserved, such as Short Stay, Long Stay, Meet and Greet, JetParks, or Express Parking.
East Midlands Airport has put in place various security measures to guarantee the safety of their parking facilities and customers' vehicles. These measures comprise 24/7 CCTV surveillance, where all the car parks are monitored by CCTV cameras operating round the clock. Security personnel perform regular patrols of the car parks to prevent criminal activity and offer aid to customers. Additionally, all car parks are enclosed with fencing and barriers to prevent unauthorized entry.
The distance between the car parks and the terminal at East Midlands Airport varies depending on the parking type. Short Stay Parking is a few minutes' walk away from the terminal, while Long Stay Parking is a bit further, but a free shuttle bus service is available 24/7 and takes around 5-10 minutes. Meet and Greet Parking is directly outside the terminal. Express Parking is within walking distance of the terminal
East Midlands Airport offers electric vehicle owners designated charging points in its car parks, which are accessible for all customers at no extra charge. Additionally, the airport provides a "meet and charge" service for electric vehicle owners to leave their vehicle to charge while they are away, and pick it up fully charged upon return. However, this service requires pre-booking and involves an additional fee.
Overnight parking is allowed at East Midlands Airport, with a variety of parking options to choose from including Long Stay, Short Stay, Meet and Greet, JetParks, and Express Parking. For longer stays of more than 24 hours, the Long Stay car parks are particularly suitable as they are designed for this purpose.
To ensure that you have a spot to park your car and to get discounted rates, it is advised to book a parking space in advance, especially during busy times like peak seasons or when the airport is crowded.
If you happen to arrive at East Midlands Airport before your scheduled parking time, you may face an increase in parking fees, and the amount of increase will differ depending on how early you arrive. You can settle the parking fees by using a debit or credit card at the exit barrier.
The long-stay car park tends to be the most affordable option. It is located within the airport grounds and offers a shuttle bus service to the terminal, making it a convenient choice for travelers who are looking to save money on parking fees and comes to around £15 per day.
The short-stay parking is the most expensive option, long-stay parking starts at around £25-30 for one per day.
With Enjoy Travel the long-stay car park is the most economical option for parking at East Midlands Airport, with rates beginning at approximately £79 for a week.
Popular East Midlands places, UK airports, train and underground stations