Sydney Airport Parking
Find the best parking deals at Sydney Airport Parking
With a massive choice from the biggest brands, Enjoy the best way to find the best prices for car hire in Sydney Airport Parking.
Huge choice car parks to suit every budget
Save up to 70% compared to buying on the day
Working with the best partners in Airport Parking
Parking at Sydney Airport
So you're jetting off soon from Sydney Airport (SYD)? Onya mate.
Maybe you're off to rellies in Melbourne or Canberra, going on business to Singapore, or even taking a layover flight to the Big Apple?
No matter your destination, driving to SYD is definitely a smart first move – you're either on your Jack Jones, with mates of your choice or family. So you're in your own social bubble, can blast any playlist you like and – if you're travelling from out of town – take time for some pitstops.
And Sydney's such a spectacular place that taking some leisure time right here is the perfect start to pretty much any business trip. This world-famous city snakes round its 60km of beautiful beaches and iconic Opera House and Harbour Bridge. Sydneysiders are amongst Australia's friendliest people so wherever you go they'll always leave a fantastic impression and there are more magical things to do in this wonderful New South Wales city than in many entire nations. If you love a laid-back city vibe, healthy vegan and veggie food, and arty independent shops, you'll love Inner West neighbourhoods like Chippendale, Darlington and Camperdown. And if you want to find out more about Aboriginal history and culture, Redfern is the heartland of Aboriginal civil rights and Glebe has a vibrant Aboriginal community and some lovely boho boutiques. Alternatively, for sun, sand, sea and surf, Bondi, Coogee and the Eastern Beaches are hard to beat. Think sun-kissed days, lively nights and an all over blissfully relaxed vibe.
Other awesome things to do here include seeing Australian, Asian and European masterpieces at the Art Gallery of NSW, sampling superb margaritas at Cantina OK and relaxing in the gorgeous green space of Wendy's Secret Garden – a spectacularly stunning part of artist Brett Whiteley's Lavender Bay home. You can also hang out with 24-hour party people at the open all hours Abercrombie pub and ride on the famous Manly Ferry.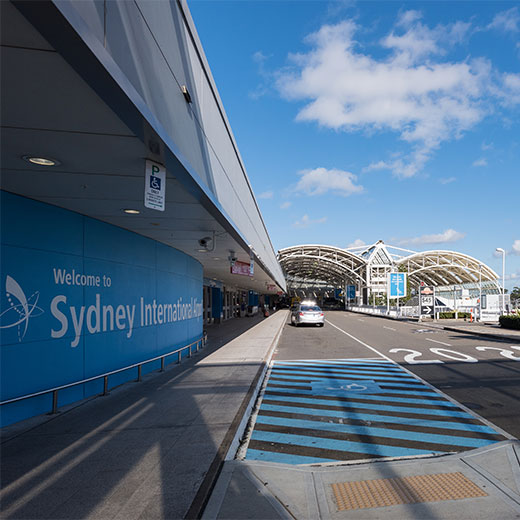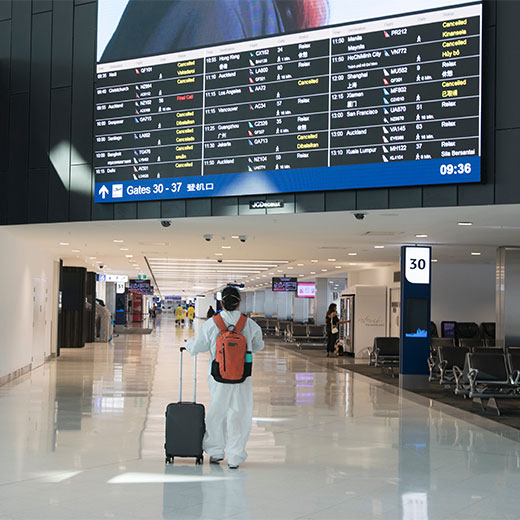 Find the best deals at Sydney Airport
Everyone loves a fair dinkum deal when it comes to airport parking, but sometimes it's tough to find.
Even with Google's big hive brain at our fingertips, it can be tricky – because the simplest query can produce a mountain of results which often aren't as easy to sift through as they should be.
You don't have time to off the job for search engine algorithms but (cos we're nice like that), we do. So we've done the research required to break down the best SYD airport parking options – then all you need to bring to your party are your unique requirements and budget.
Soon you'll be rolling into a Sydney Airport parking space that feels as if it's been specially made just for you. Sounds pretty sweet, right?
Compare parking at Sydney Airport
SYD has more parking spaces than you can shake a didgeridoo at. Which is just about right for such a seriously cool airport.
As is the case with practically all air hubs, SYD's stats still haven't boomeranged back to pre-pandemic levels quite yet, but it still processed 3.3 million passengers in the most recent reporting month, with 20,667 flights, 26 countries and 319 routes.
The area around the airport has been used for aviation since way back in 1911 but the first regular flights started in 1924, with gravel runways added in the 1930s and it being renamed Sydney (Kingsford Smith) Airport in 1936, after Sir Charles Kingsford Smith, an aviation trailblazer. Skip forward a few decades and the new international terminal was opened by Queen Elizabeth II in 1970 – just in time for the arrival of the first Jumbo Jet.
Various improvements followed and today it's one of the world's foremost airports, serving airlines like Air Canada, Air New Zealand, Air Vanuatu, Air Asia, British Airways, China Airlines, Etihad Airways, Qantas and United Airlines.
What parking is there at Sydney Airport?
Apart from official Sydney Airport parking, it's worth having a little look at comparison sites because you can often bag a bargain. For example, Looking4Parking offers deals at the likes of Sydney Air Travel Parking – Low Cost – Park and Ride, and Sydney Airport Express – Park and Ride.
Domestic parking
When it comes to domestic parking, you're spoiled for choice at Sydney Airport. First off, there's the P2 car park, just 5 minutes' walk from terminals 2 and 3, which is close, convenient and easy, with huge savings available if you pre-book on the official website. Meanwhile, the P3 park features long-term and short-term spaces. It's a multi-storey facility, 5-8 minutes' walk from the domestic terminals and it's the most affordable option overall. Lastly, there's the Blue Emu car park – located offsite at Ross Smith avenue, free shuttle buses scoot you to the airport at regular intervals from 330 am to midnight and this can be a very affordable option too.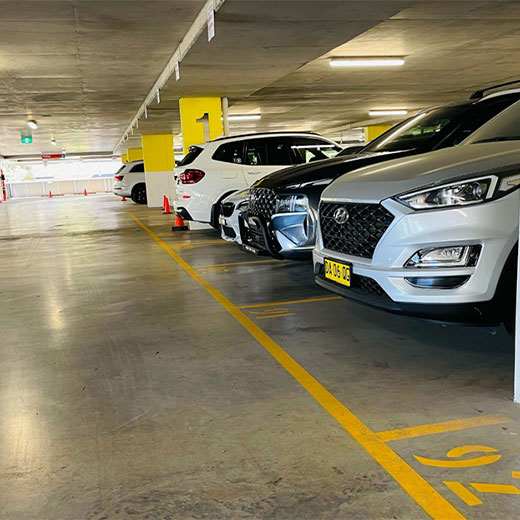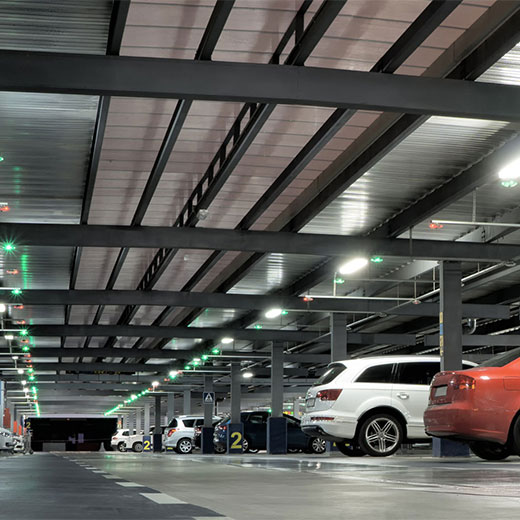 International parking
First up for your international flight parking options is the P7 area. It's just 2-5 minutes' walk from the T1 International Terminal, offers long- and short-term parking and pre-booking (at bargain prices) is available. Meanwhile, the Express parking area is designed for convenient passenger pickup, and you can park here for free for up to 15 minutes each time – twice per day.
Valet parking
There are a couple of valet parking options at SYD if you'd like a little VIP treatment. Drop-off and pickup for Qantas domestic valet parking is close to the domestic terminals, so you just hop out, grab your bags and hand over your keys. There's also a premium car wash service available as an optional extra. There's also another valet parking area available at P7 SYD for international travellers.
Accessible parking
There are 38 accessible parking bays across all of the domestic car parks, while the Blue Emu car park has 24 and the International car park 42.
Business parking
If you've got a tight schedule and don't want to get ruffled before a big deal, there's swift and easy business parking at the Domestic and International areas.
Motorcycle parking
If you're a biker, park your pride and joy in the domestic or international departure area at the same rate as other vehicles.
Getting to Sydney Airport
Sydney Kingsford Smith Airport is just 20 minutes' drive from Sydney CBD. For GPS, the address is: Link Road, Sydney-Mascot, NSW, 2020, ASU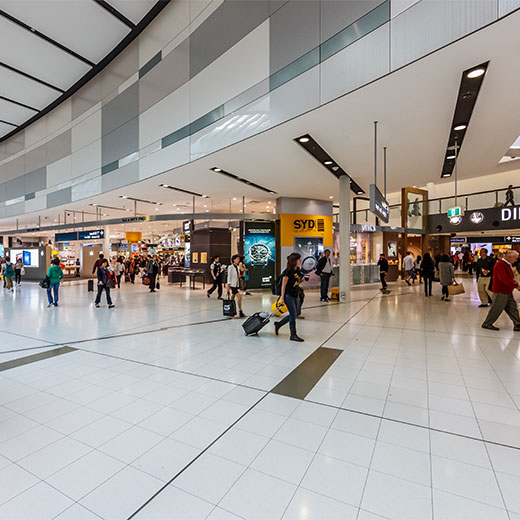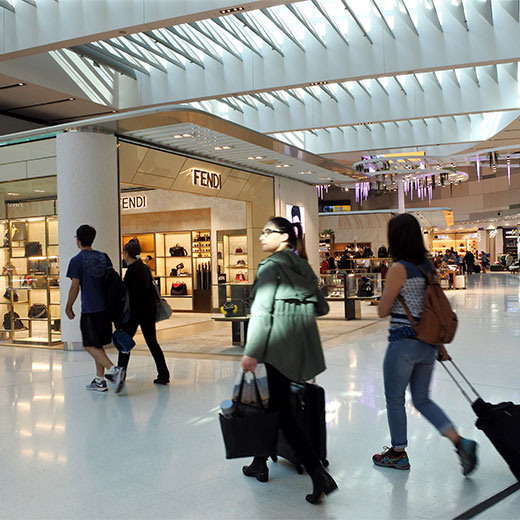 Facilities at Sydney Airport
There are tons of terrific facilities and amenities at SYD which make your pre-flight experience all the more pleasant.
The SYD accessible provision includes accessible toilets and an assistance animal relief area and the sunflower lanyard system for hidden disabilities in also in use – you can pick up a lanyard at the Airport Services Centre at T1, Level 3.
Meanwhile, free Wi-Fi allows you to check last minute emails and pose for selfies for the 'Gram, and the Lost Property office is the place to go when you've mislaid something important.
If you prefer somewhere a little more private to relax before take-off, there are multiple paid and airport lounges throughout the complex and you'll be spoiled with gourmet drinks and snacks – not to mention the ultra-comfy seating.
SYD is also a dynamic place for a business meeting too. At level 3 of T1 International, the Kingsford Smith Suite can hold 200 standing guests or 150 seated and staff can set up the room in the most suitable arrangement for any type of gathering. And if you want some time for reflection and contemplation, the Prayer Room's situated at Terminal 1, Level 3.
If you want to freshen up, you'll find showers near check-in counters A-K and more airside at Gates 31, 21 and 54.
And once you're all spruced up, you'll probably want to grab a bit to eat and take a look round the airport shops. Food options at SYD include Azucar Café, Bar Corretto, and Better Burger. And there's also Boost&, Brasserie Bread and Chicken Confidential. For shopping, satisfy your sweet tooth at A Little Something, grab cosmetics at AMUSE Beauty Studio, pick up souvenirs at Australian Way and fine fashions at Burberry. There's also jewellery at BVLGARI, luggage at Carry On and laid-back style at French Connection.
Whew, by the time you've worked your way round these emporiums, your credit card will be molten hot – it's clear that there really is something for every traveller at Sydney International Airport.
So ends your guide – wherever you're heading, have a bonzer time.
Got a Question? Chat with our support team
Our online chat is available 8:30am to 5:00pm weekdays. Email: [email protected]
FAQs about car hire at Sydney Airport
Most frequently asked questions about hiring a car at Sydney Airport
Sydney Airport offers multiple car parks. P1 is ideal for short-term parking opposite T2/T3, while P2 is suitable for longer stays. International travelers should opt for P7 with covered and uncovered parking, while the economy option is Blu Emu with a free shuttle to the terminals.
To ensure a parking spot at Sydney Airport and potentially get discounted rates, it's advised to reserve ahead of time. Reservations can be made through the airport's website or third-party sites such as Enjoy Travel.
You can make changes or cancellations to your Sydney Airport Parking reservation online, as long as you complete the process at least 24 hours before your scheduled entry time. It's essential to note that the cancellation policies may differ based on the selected parking option. Therefore, it's recommended to review the terms and conditions when making the reservation.
The starting rate for domestic parking is AUD 11 per hour, AUD 58 per day for P1, and AUD 44 per day for P2. For international parking, the starting rate is AUD 11 per hour, AUD 59 per day for P7, and AUD 53 per day for Blu Emu.
Yes, Sydney Airport Parking is generally safe. The airport employs security measures such as CCTV surveillance, regular patrols, and restricted access to ensure the safety of vehicles and passengers.
To ensure availability and potentially save money, it's advisable to reserve your Sydney Airport Parking as soon as you confirm your travel dates. Booking early also enables you to choose from a broader selection of parking options.
Yes, you can park at Sydney Airport overnight. The airport offers both short-term and long-term parking options, so you can park your vehicle for the duration of your trip, whether it's a few hours or several days.
Yes, there are shuttle bus services available from the various Sydney Airport Parking areas to the terminals. The frequency and availability of the shuttle services may vary depending on the parking option chosen.
Yes, Sydney Airport provides disabled parking facilities to cater to passengers with disabilities or reduced mobility. The airport's disabled parking spaces are located in convenient areas, and some of them are situated close to the terminals for easy access.
Although it's possible to find parking at Sydney Airport without making a prior reservation, it's worth noting that parking spaces may be scarce, and the rates may be more expensive. To guarantee availability and potentially reduce costs, it's advisable to book your parking in advance using Enjoy Travel or other booking platforms.
Explore popular airports across Australia