Sunshine Coast Airport Parking
Find the best parking deals at Sunshine Coast Airport Parking
With a massive choice from the biggest brands, Enjoy the best way to find the best prices for car hire in Sunshine Coast Airport Parking.
Huge choice car parks to suit every budget
Save up to 70% compared to buying on the day
Working with the best partners in Airport Parking
Parking at Sunshine Coast Airport
You're flying from Sunshine Coast Airport in the not so distant future. You've made the wise decision to drive there. And you're looking for a parking spot that suits you down to the radials.
We're off to a good start. Because this article is the oracle when it comes to Sunshine Coast Airport Parking info – a one-stop-shop where (amazingly) the high-quality goods are completely free. And the knowledge bomb doesn't stop with parking – we'll also provide some tip tips on perfecting your pre-flight experience at MCY. Can't say fairer than that.
Quick check though. Are you sure you really want to leave the Sunshine coast at all. If you're a local, you must have a good reason for jetting off to other climes. And if you're driving in from the wider area, perhaps you want to extend your break a little to take in some of the local highlights before you fly? With 300 days annual sunshine, there's no false advertising with this gorgeous part of Queensland. And there's more variation to its 60km terrain than many first-time visitors expect – as well as powder-sand beaches and cool waters, there are verdant rainforests teeming with life, welcoming hinterland villages and stunning national parks. Foodies love the ocean-fresh seafood, fine wine and fresh beer and the nature is second to none – from swimming with humpback whales and diving shipwrecks off Mooloolaba to trekking in the Glass House Mountains, there's plenty to set your pulse racing. Kayaking Noosa Everglades' tea tree-fringed waterways is always popular, and Steve Irwin's Australia Zoo in Beerwah offers close encounters with kangaroos and more.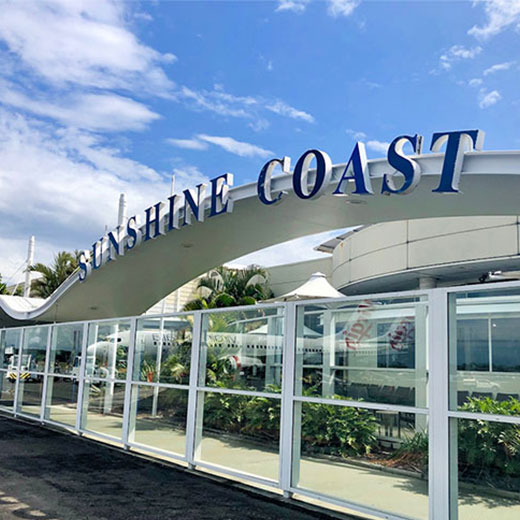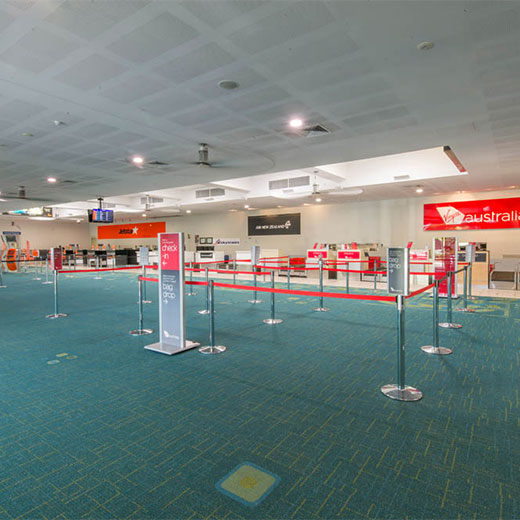 Find the best deals at Sunshine Coast Airport
So you've got your eye on a top parking deal from Sunshine Coast Airport? You might be wondering why you should bother reading this article – instead of diving in to a certain search engine beginning with 'G' yourself and seeing where you land. By all means go ahead. But one word of warning – it might take you a whole lot longer than you imagine. If you don't have the time to disappear down a digital rabbit hole today, you might be better sticking with us – we've done the hard work for you by crafting a carefully-collated collection of MCY parking deals for different types of traveller. So all you need to do is bring your own requirements to the party and you'll save a whole lot of time.
One way to save a little time right now is having a little think about what type of parking you really need. For instance, if you're travelling with kids and elderly relatives in tow, you might want something close to the terminal. And if you're a business traveller who wants the smoothest possible pre-flight experience, paying a little extra for a personalised experience might not be a problem. Alternatively, if you're off for a cheap but cheerful weekend with your mates somewhere, a low price might be your priority.
Compare parking at Sunshine Coast Airport
There's plenty of well-organised parking at Sunshine Coast Airport and it's all part of the package at this cracking modern airport that's constantly improving.
But don't let all the mod cons fool you. Because aviation history in this part of the world stretches way back to 1922, when an Avro 504k plane registered owned by a Bulimba company landed on the beach at Maroochydore – all because the two-man crew had run out of smokes! Various pleasure flight over the area were undertaken in the next few years, with Maroochydore Aerodrome formally established in the 1930s. Many improvements followed in the next few decades, with the shiny new Maroochy Airport opened by Senator Shane Paltridge in 1961.
Typically processing more than 1 million passengers annually, MCY is the main gateway to this superb part of Australia.
What parking is there at Sunshine Coast Airport?
Onsite parking at MCY is always a good shout, but if you're a real bargain hunter, it's worth having a look at comparison sites like Looking4Parking and APH – book in advance and you'll sometimes find a unique deal.
For now, let's get moving with your official Sunshine Coast Airport parking.
ParkTerminal
Bet your bottom dollar you can guess where this parking area is! That's right – it's the closest parking to the airport and a shoo-in if convenience is your top priority. Just one minute's walk from the terminal, it's suitable for both short and long stays away – anything from a few days to a month or longer. Please note that you can also bag discounted rates for stays of three days or longer when you book online with the official website.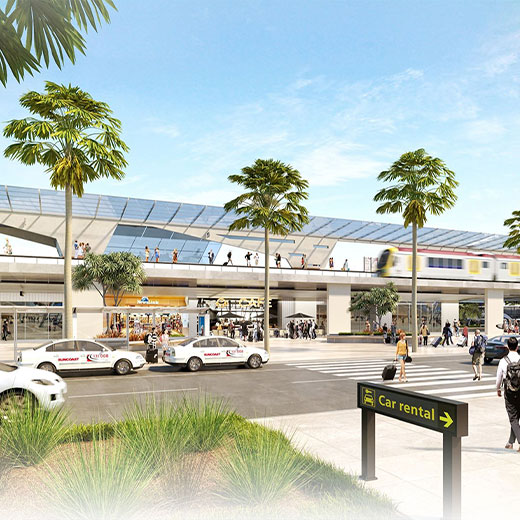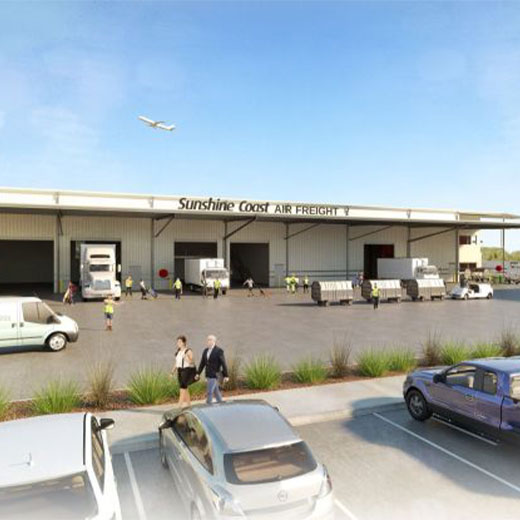 ParkSaver
Just a little further from the terminal than ParkTerminal, ParkSaver offers low prices for thrifty travellers, it's security fenced all round and you'll get to the terminal in just a four minute stroll.
ParkCovered
Next on our top of the pops parking list comes ParkCovered. Fenced throughout, it's three minutes' walk from the terminal and your vehicle's kept undercover to protect it from the elements.
ParkValue
Are you as cost-conscious as a Scotsman stuffing extra sandwiches in his sporran at a wedding buffet? Having a healthy interest in economising is a bit of a superpower these days and the ParkValue MCY parking provision is the absolute cheapest on offer. It's 6 minutes' walk from the terminal – so if you're willing and able to stretch your legs a little further, it could mean some sweet savings. Decisions, decisions…
Accessible parking
All Sunshine Coast Airport car parks offer accessible parking for travellers with limited mobility and spaces are located in easy reach of pathways into the terminal. There are also designated passenger pick-up and drop-off zones in front of the terminal – these aren't waiting zones and you have to stay with your vehicle when using them. If you need to stay longer to accompany a passenger to departures, consider parking for a few hours in the ParkTerminal car park.
Always check the official Sunshine Coast website for promotional deals – if you pre-book, you can unlock savings of up to 50% compared to drive-up rates in some instances. Refunds are considered on a case by case basis – you can get in touch with customer services on the official site too.
Getting to Sunshine Coast Airport
Sunshine Coast Airport is just 10 minutes' drive from the centre of Sunshine Coast, via Sunshine Motorway/State Route 70.
For GPS, the address is Sunshine Coast Airport, Friendship Avenue, Marcoola, QLD 4564.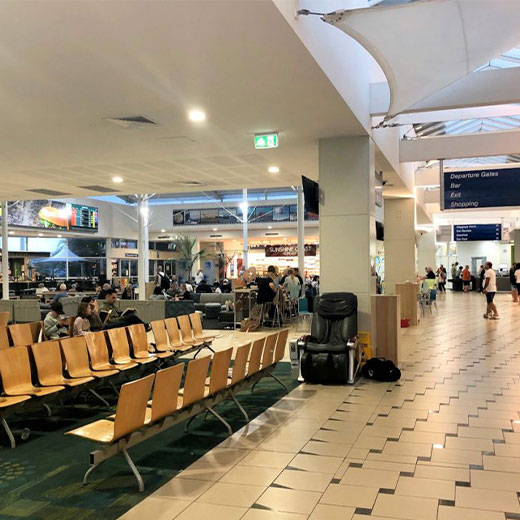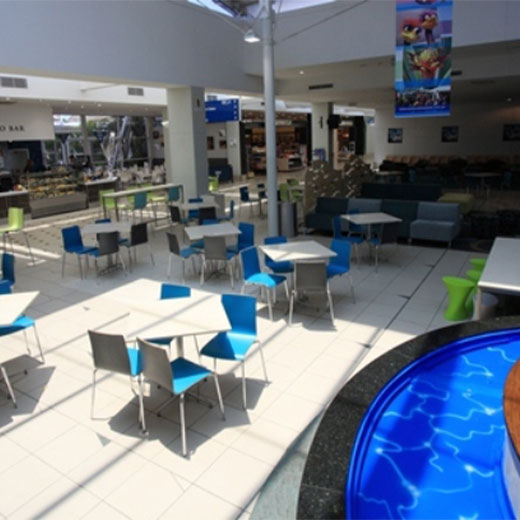 Facilities at Sunshine Coast Airport
MCY is stuffed with services and amenities – so if you're waiting for longer than expected, you'll never be stuck for distractions.
If you need to draw cash, there's an ATM next to the News Travels store in the terminal, and baggage trolleys are located in the terminal as well as all of the car parks – no need to lug your baggage by hand.
Free Wi-Fi is available throughout the terminal for checking your email and social platforms, and there are public telephones and toilets aplenty.
But what if you want to shop and eat? Sunshine Coast Airport has you covered too, with a range of emporiums sure to satisfy your stomach and set your credit card on fire – or at least give it a bit of a gentle glow. Swell Café specialises in sandwiches, focaccias, wraps and sweet treats crafted from the finest local ingredients, Sushi Sushi has healthy handcrafted Japanese rolls, and you can stack up on your greens at Sumo Salad. Meanwhile, The Glasshouse Bar provides delicious pub cuisine accompanied by fine wine, local beers and all manner of tasty non-alcoholic choices. There's also 4564 Espresso for caffeine freaks and Timber & Tide in the Southern Arrivals area is a lovely place to gather with friends and rellies while enjoying a range of fresh food choices and artisan coffees. Lastly, Grinders Café is also a good place to have a quick pitstop coffee when you pick someone up from their flight – the perfect eye opener before you hit the road again.
In terms of shopping, as well as picking up a bestseller at the aforementioned News travels, you can stock up on surfing gear at Rip Curl – their wetsuits, watches, boardshorts, and travel accessories are internationally renowned.
There you have it – the last word on all things parking at Sunshine Coast Airport. Wherever you're heading, park with peace of mind and happy travels!
Got a Question? Chat with our support team
Our online chat is available 8:30am to 5:00pm weekdays. Email: [email protected]
FAQs about car hire at Sunshine Coast Airport
Most frequently asked questions about hiring a car at Sunshine Coast Airport
Sunshine Coast Airport has short term, long term, premium, express, and disabled parking options available.
Booking your parking in advance is recommended at Sunshine Coast Airport to guarantee availability and potentially save money on rates. You can reserve your parking directly through the airport's website or by using third-party websites like Enjoy Travel.
If you need to modify or cancel your parking reservation at Sunshine Coast Airport, it's essential to do so online at least 24 hours before your scheduled entry time. Keep in mind that cancellation policies may vary based on the parking option you choose. It's advisable to read and understand the terms and conditions carefully before making any reservations.
Short-term parking costs $6 for the first hour, $26 for up to 24 hours, and $26 for each additional day. Long-term parking costs $32 for up to 24 hours, and $22 for each additional day up to a week, with a rate of $12 per day after a week. Premium parking costs $40 for up to 24 hours, and $60 for up to 48 hours, with a rate of $12 per day after that. Express parking costs $4 for the first 15 minutes, $7 for up to 30 minutes, and $10 for up to 60 minutes.
Yes, Sunshine Coast Airport parking is generally considered safe. The parking areas are well-lit and have 24-hour security patrols and CCTV surveillance. Additionally, the airport has received accreditation from the Australian Tourism Accreditation Program, which includes a focus on safety and security measures.
To ensure you have a guaranteed parking spot and potentially save on rates, it is recommended to make an advanced reservation for Sunshine Coast Airport parking. By pre-booking, you will have access to a wider range of parking options to choose from.
Yes, you can park overnight at Sunshine Coast Airport. The airport offers a range of parking options, including long-term parking, which is suitable for overnight parking.
Yes, there is a shuttle bus service available from the long-term and economy parking areas at Sunshine Coast Airport to the terminals. The shuttle service is free of charge and runs every 20 minutes.
Yes, there are designated disabled parking spaces available at Sunshine Coast Airport. The disabled parking spaces are located in the short-term car park, which is within easy walking distance of the terminal.
To prevent limited availability and high fees, it is recommended to book a parking reservation in advance at Sunshine Coast Airport. While it's possible to park without a reservation, booking a parking spot through platforms like Enjoy Travel can guarantee availability and potentially reduce costs.
Explore popular airports across Australia