The 20 Tastiest Dishes To Eat In Thailand
When people first arrive here, they often wonder what are the absolute best dishes to eat in Thailand? It can be daunting to pick from such a huge variety of local eats, but there's certain Thai foods that you simply have to try. You'll soon discover why the food in Thailand is one of the biggest draws for many people.
With so many exotic flavours, textures and ingredients, Thai food might be a million miles away from what you are used to back home but it is utterly delicious.
Travelling around Asia? These are the 20 tastiest dishes to eat in Thailand. Try them all, you won't regret it…
Tastiest Dishes To Eat In Thailand, How do these rankings work?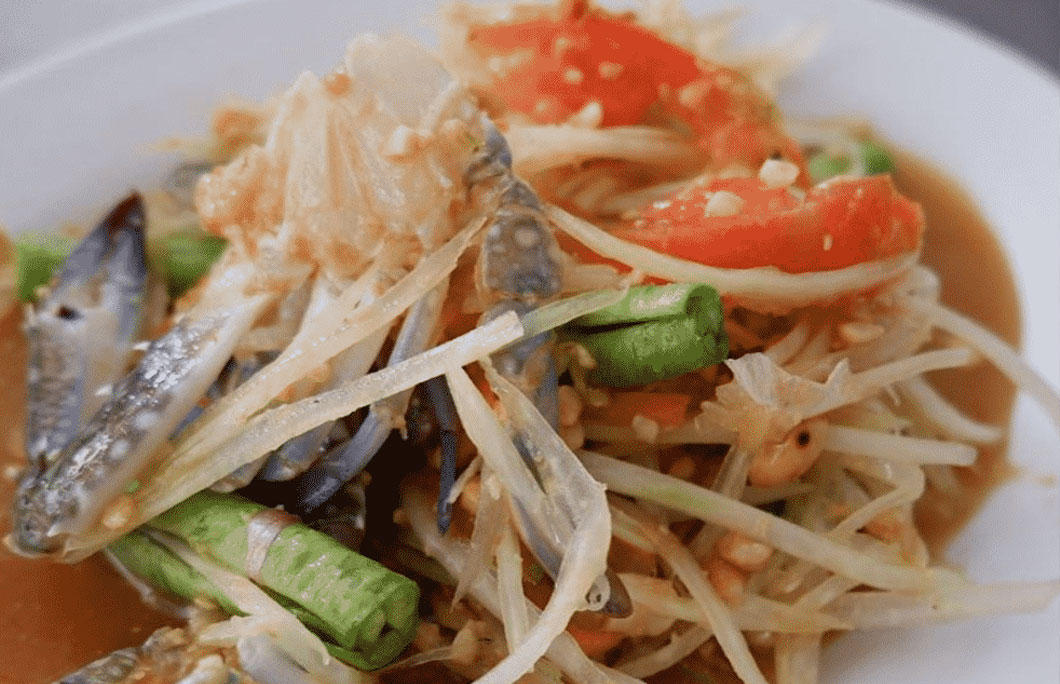 1. Som Tum – Spicy Papaya Salad
You'll find this in every Thai restaurant, at street food stalls and sold on pretty much every corner in the country. It is fresh, spicy and best made on the spot right in front of you.
---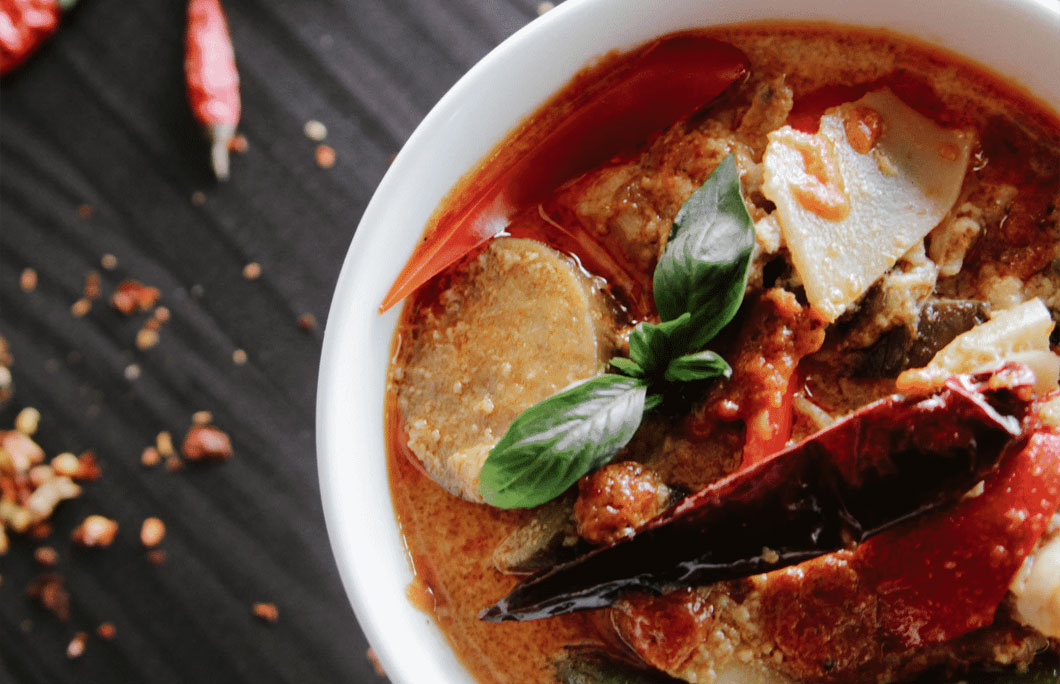 2. Gaeng Daeng – Red Curry
One of the most popular curries in Thailand and served with any meat, fish or as a veggie option. It can often be quite spicy depending on where you eat it, but the coconut milk gives it a wonderful smooth texture.
---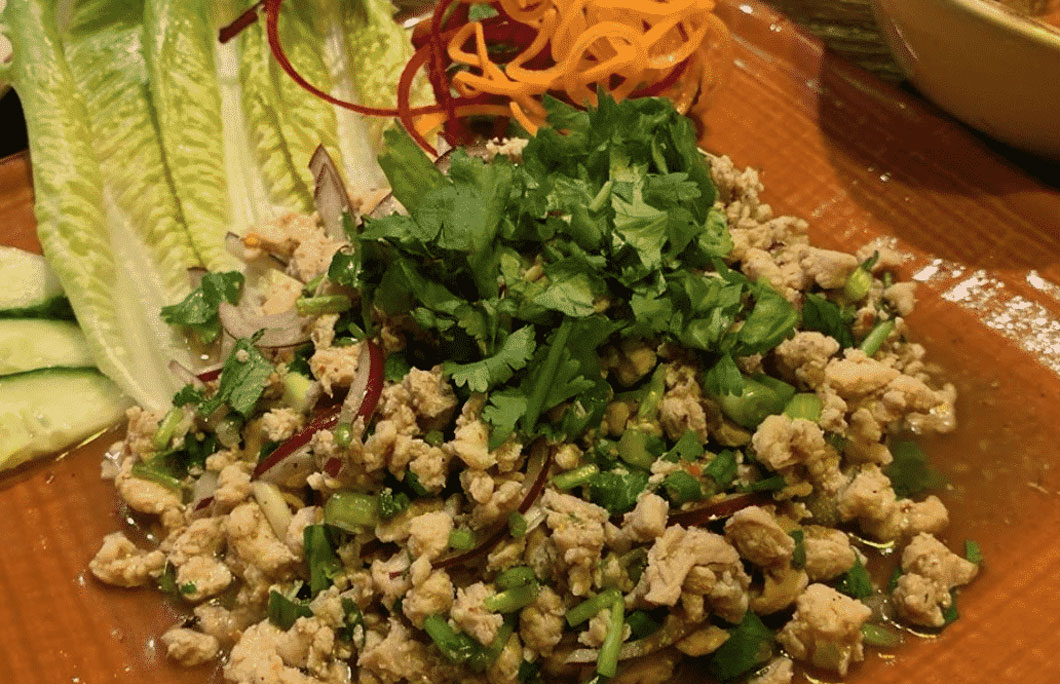 3. Laab – Spicy Meat Salad
It is originally a Laos dish that spread into the Northern Isan region of Thailand. The dish can be cooked with minced chicken, beef or pork and is served with leaves and crunchy vegetables. It's extremely fragrant and doesn't always have to be spicy.
The natural juices from the meat bind the whole salad together perfectly.
---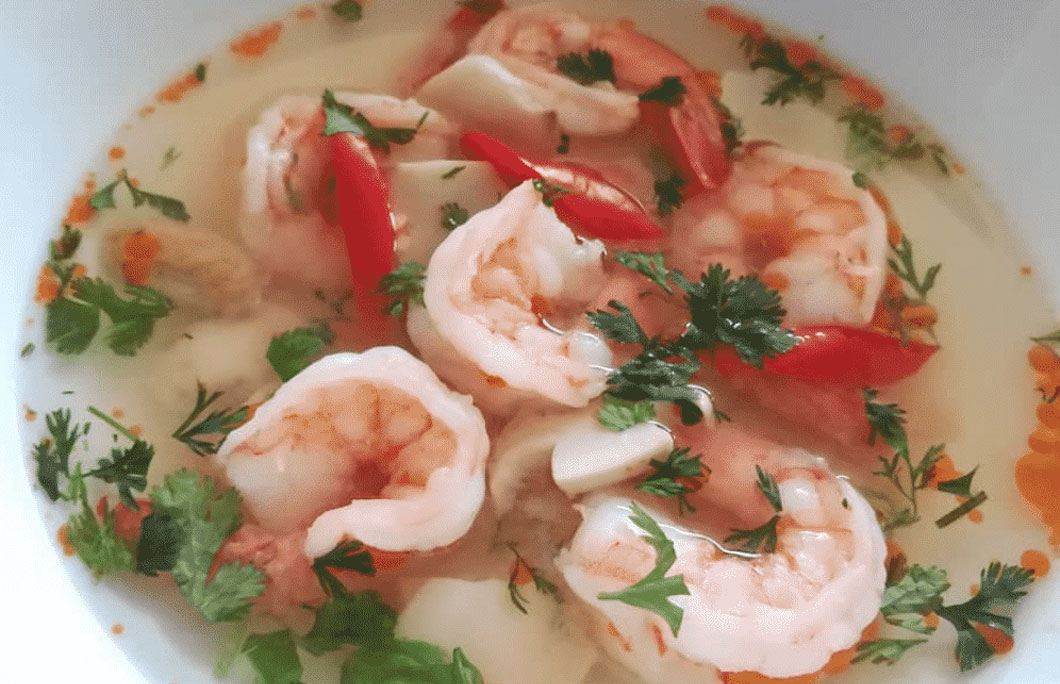 4. Tom Yum Goong – Hot and Sour Soup
This hot and sour is usually served with shrimp, although there are other variations. The word Tom comes from the Thai word to boil ,while the Yum word refers to a spicy and sour salad.
The dish is light but can be eaten with rice if you want a more wholesome meal.
Image: @Bellsthaikitchen
---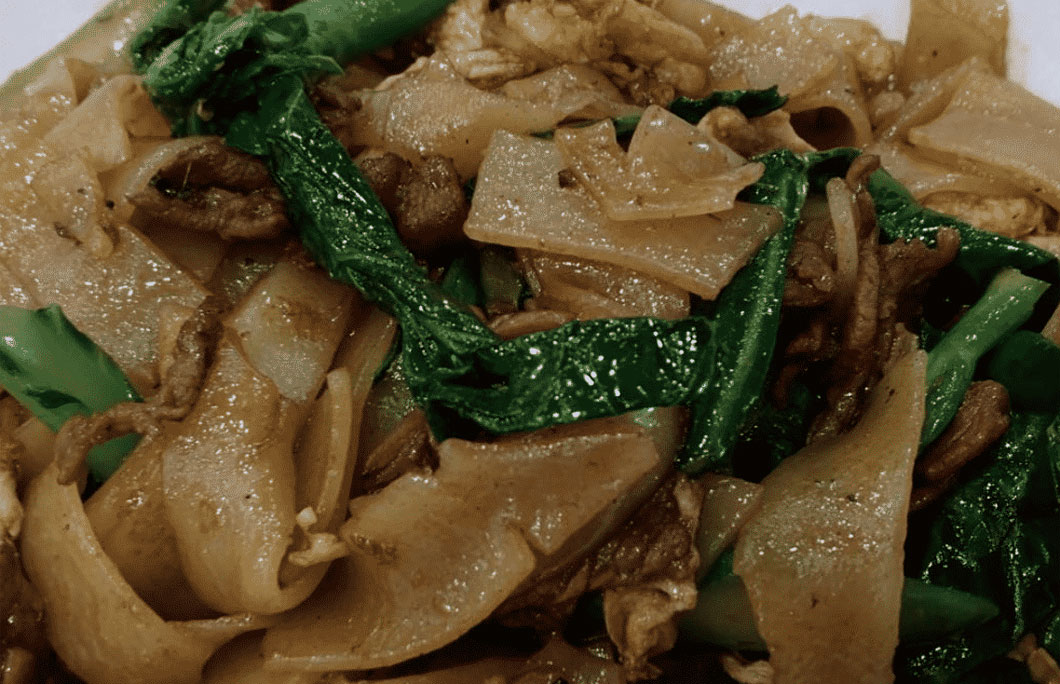 5. Pad See Ew – Stir Fry Noodles
These are very similar to the fat Chinese noodles, but this has been adapted into the ultimate Thai street food.
The dish is prepared in minutes and is translated as "fried soy sauce". Simple, tasty and a wonderfully cheap dish to eat while on the go.
---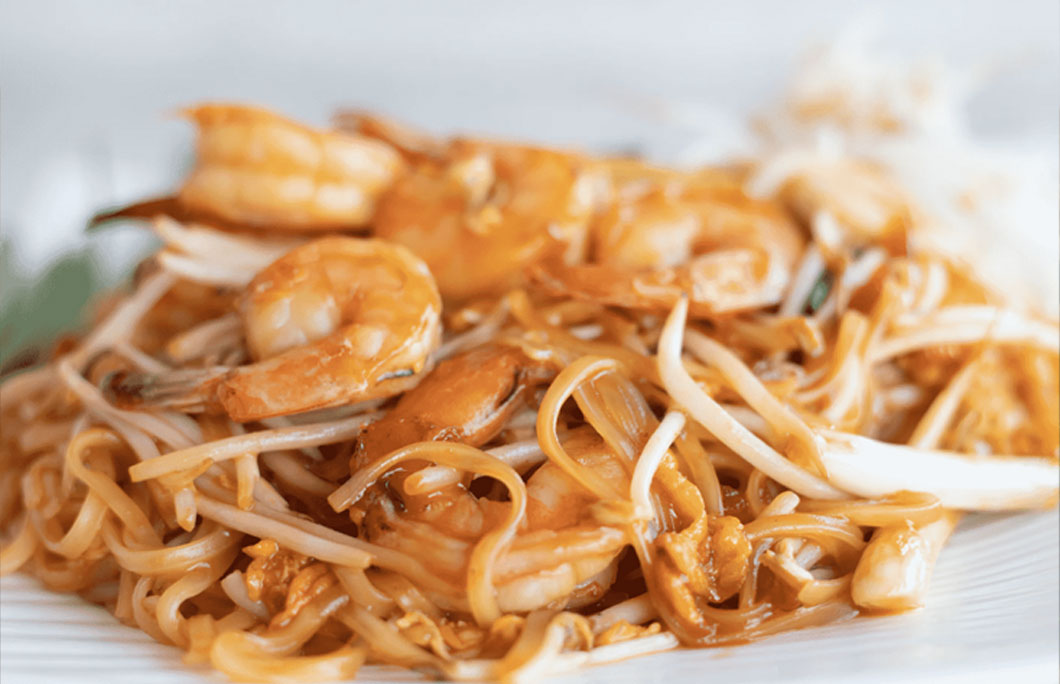 6. Pad Thai – Thai Fried Noodles
Probably the most famous Thai dish around the world. It is a stir-fried rice noodle dish that is mostly served with chicken or prawns, or a combination of both.
It is flavoured with Tamarind, fish sauce, dried shrimp, garlic and shallots and there are many different versions depending on the region.
---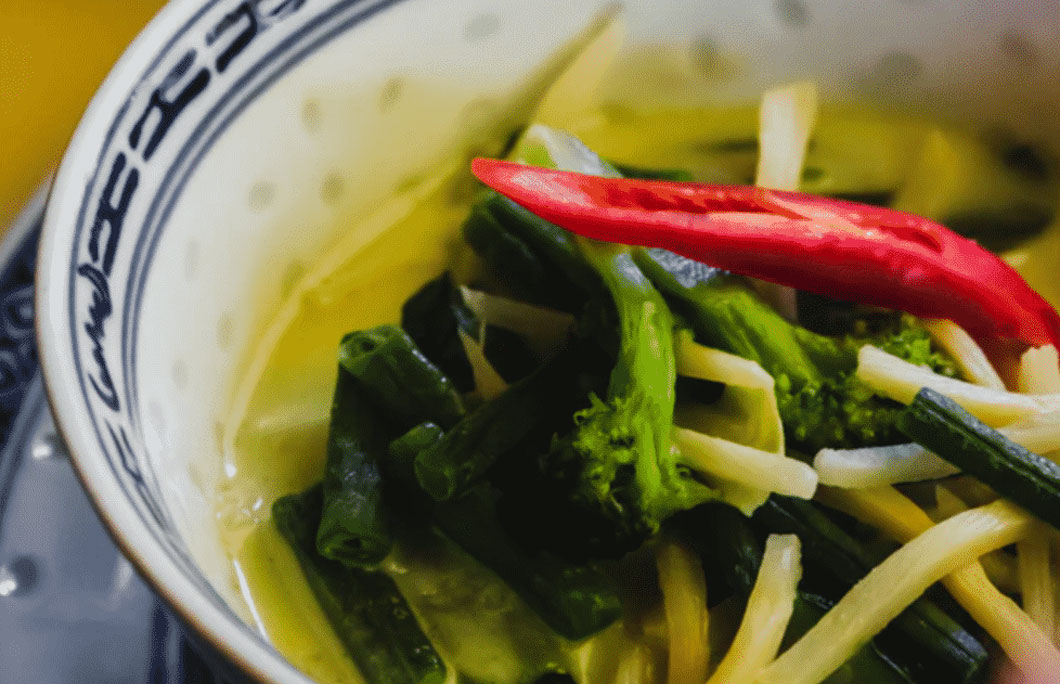 7. Gaeng Keow Wan – Green Curry
This is another popular Thai dish that has made its way around the world. You might have cooked it using a simple paste and coconut milk at home, but in Thailand the ingredients and flavours are much more fresh and delicate.
The perfect dish if you don't like your food too spicy.
---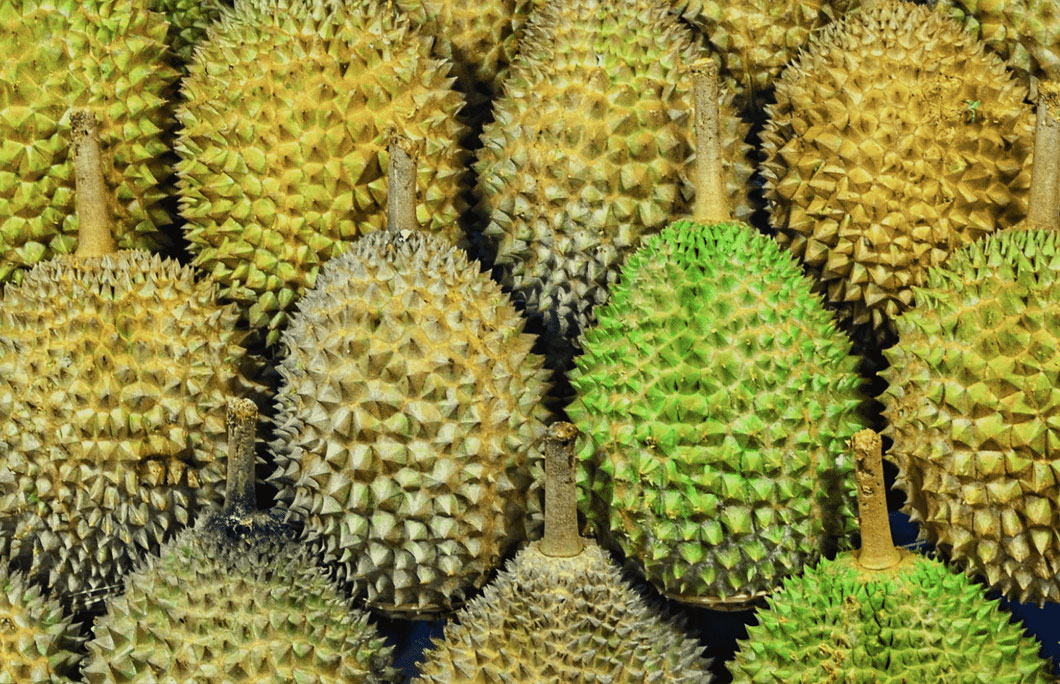 8. Durian
You'll find this fruit all over Asia where it is treated as a serious delicacy. It is one of the biggest fruits in the world and also has an odour so strong that it is banned from airplanes and many public places.
It is an acquired taste that you are going to either LOVE or run a million miles from. You really do have to try it when in Thailand!
---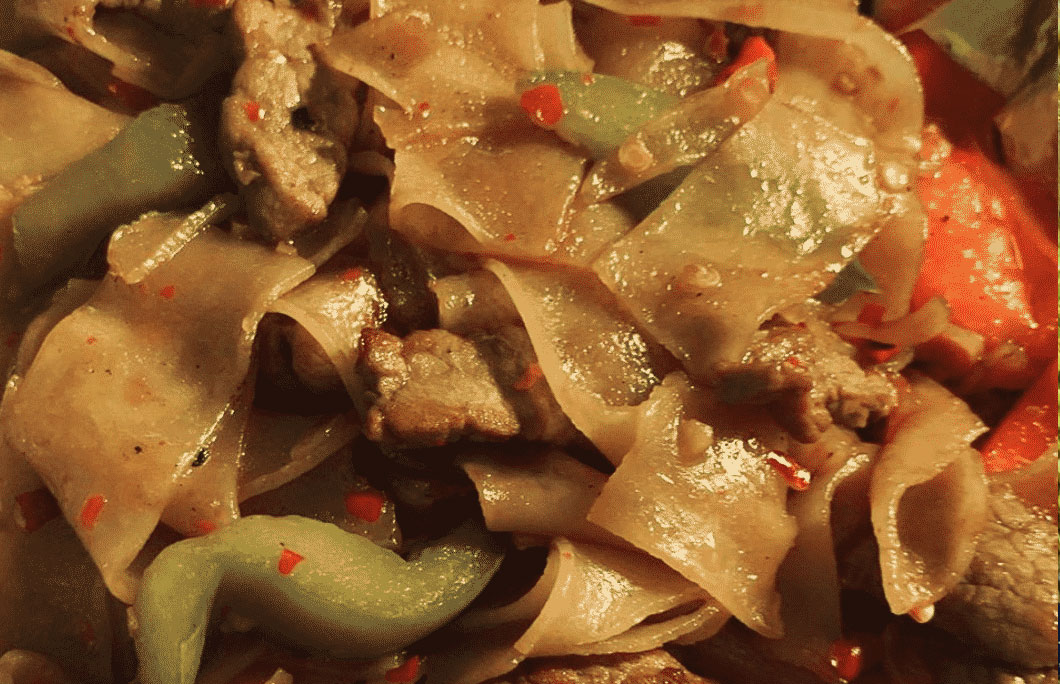 9. Pad Kee Mao – Drunken Noodles
There is much debate as to where the name comes from, as the dish contains no alcohol whatsoever. Many speculate that it came from somebody coming home and making noodles in a drunken fashion and throwing every possible ingredient into the wok.
The noodles are often sold as a street food and do indeed make the perfect snack if you have had a couple too many drinks and are on the way home.
---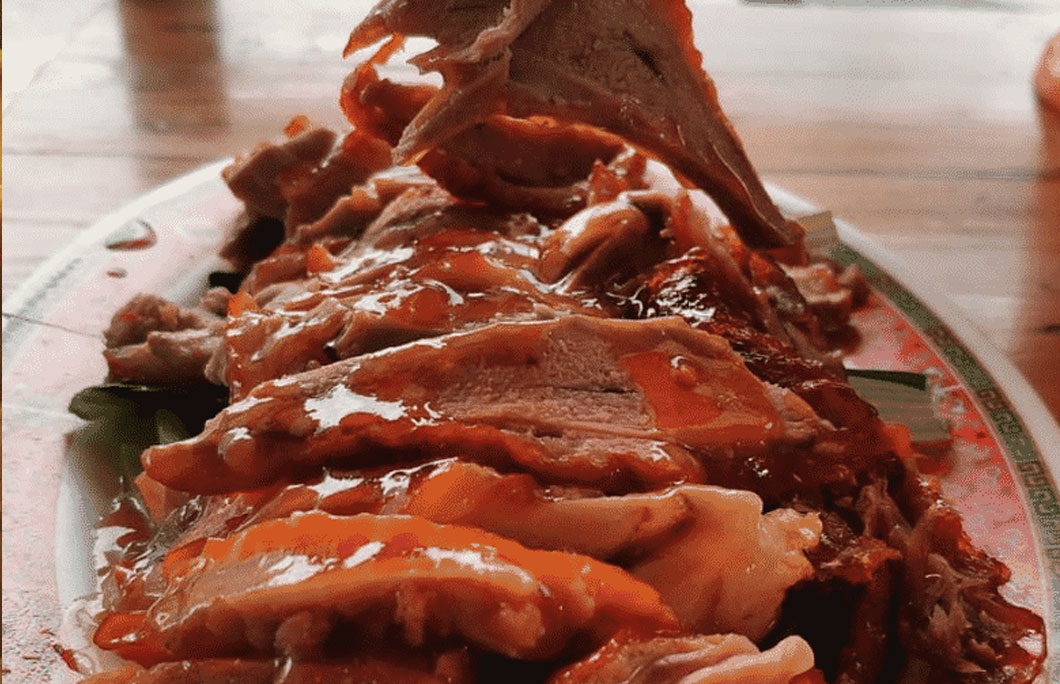 10. Kao Na Phet – Crispy Duck
You'll easily spot a duck restaurant in Thailand as they birds are hanging up at the entrance. The duck is served simply with rice and a sauce made with its own juices. You'll also be able to add on extra parts of the duck depending how adventurous you happen to be. Head? Feet? Whatever you fancy.
When it come to dishes to eat in Thailand this one is right up there as an essential snack.
---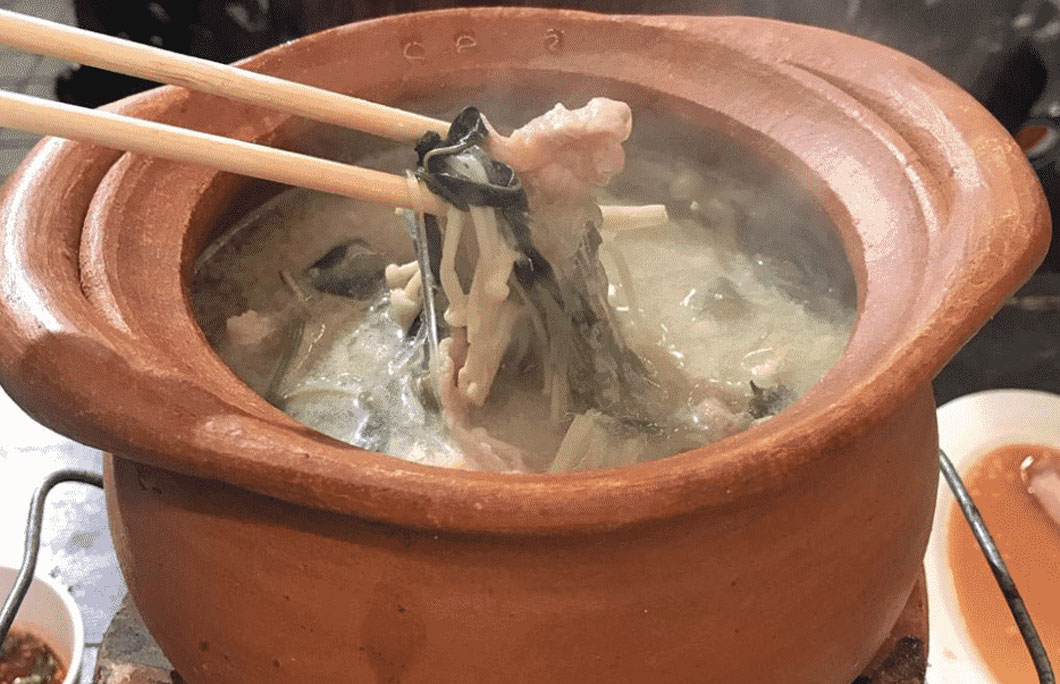 11. Jim Jum – Hot Pot Cooked at Table
This traditional hot pot cooking style is popular across Asia and the local Thai version is a wonderful way to eat as a group.
A steaming clay pot of stock or broth is brought to the table and you then cook your own food with a mixture of meat, seafood and lots of fresh vegetables. The liquid from the pot makes a wonderful mixture between a sauce and a soup.
---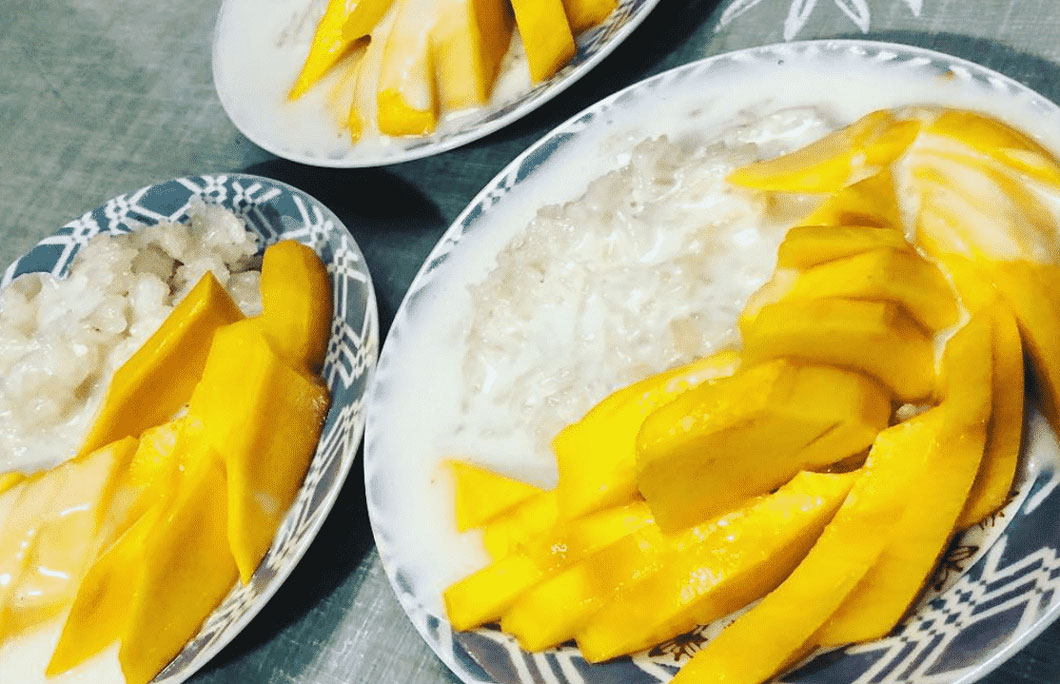 12. Khao Niew Mamuang – Mango With Sticky Rice
This sweet dish combines three of the favourite Thai staples which are rich, coconut and mango. It is the perfect dessert to finish off a meal with; once you taste it once you will quickly be addicted.
It's all about the perfect ripeness of the mangoes combined with that sweet, lush rich.
---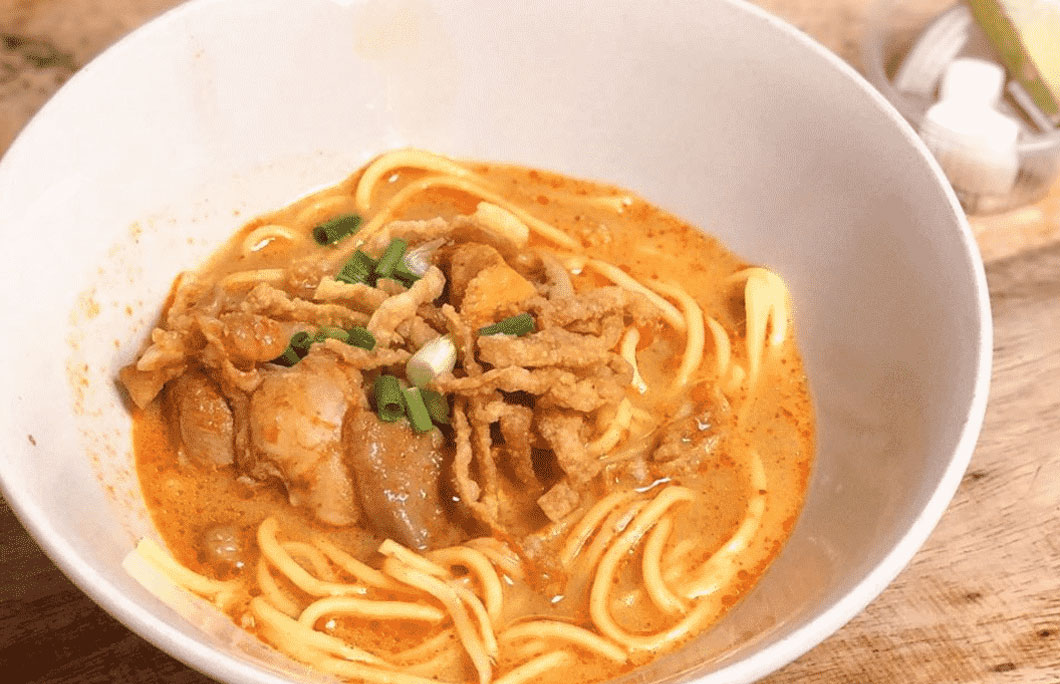 13. Khao Soi Gai – Spicy Chicken Noodle Soup
A dish that is most popular in the North of Thailand, which uses rice noodles. It is served with chicken, a broth and topped off with cilantro and or chopped scallions.
It is typical for locals to flavour the dish at the table with a selection of condiments to get it exactly to their liking. Affordable, delicious and packed full of goodness.
---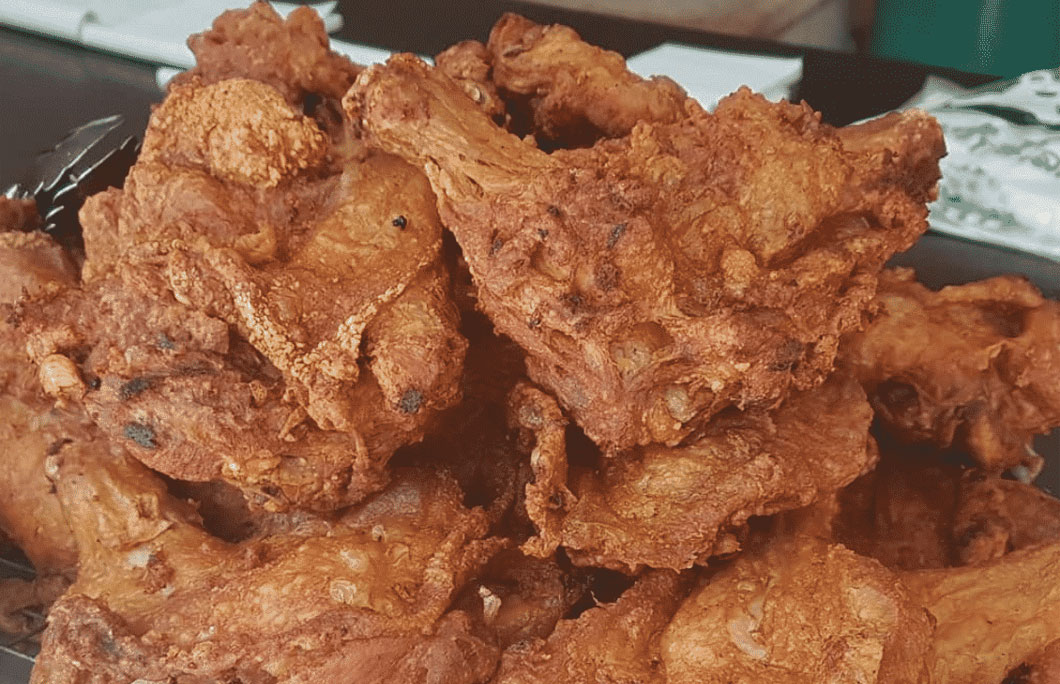 14. Gai Tod – Fried Chicken
Just like many other countries in the world, fried chicken is incredibly popular in Thailand. You'll find it served in markets, food stalls and outside people's homes. It isn't the healthiest dish you are ever going to eat, but the crispy batter and lush tender meat on the inside make it a true Thai staple and a delight of a meal.
---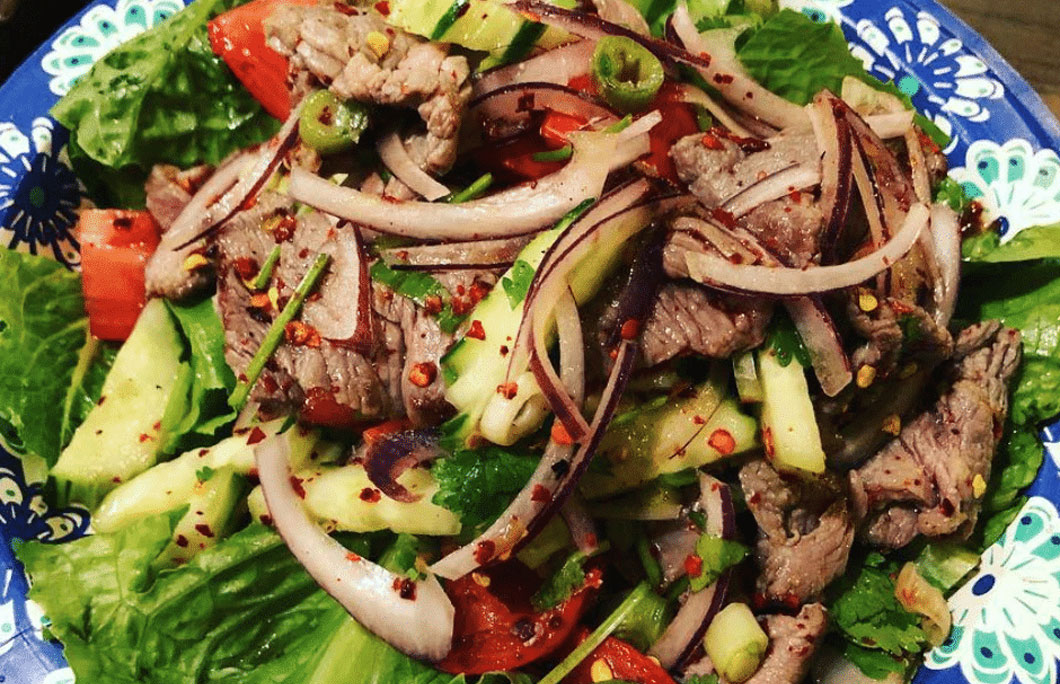 15. Yum Nua – Spicy Beef Salad
A dish that is so simple yet so enjoyable that you will quickly turn to it on a regular basis. The key to the salad is that it balances the heat of the beef with the sweetness of the salad for a wonderfully original and exciting meal.
Every bite is like an explosion of flavour in your mouth.
---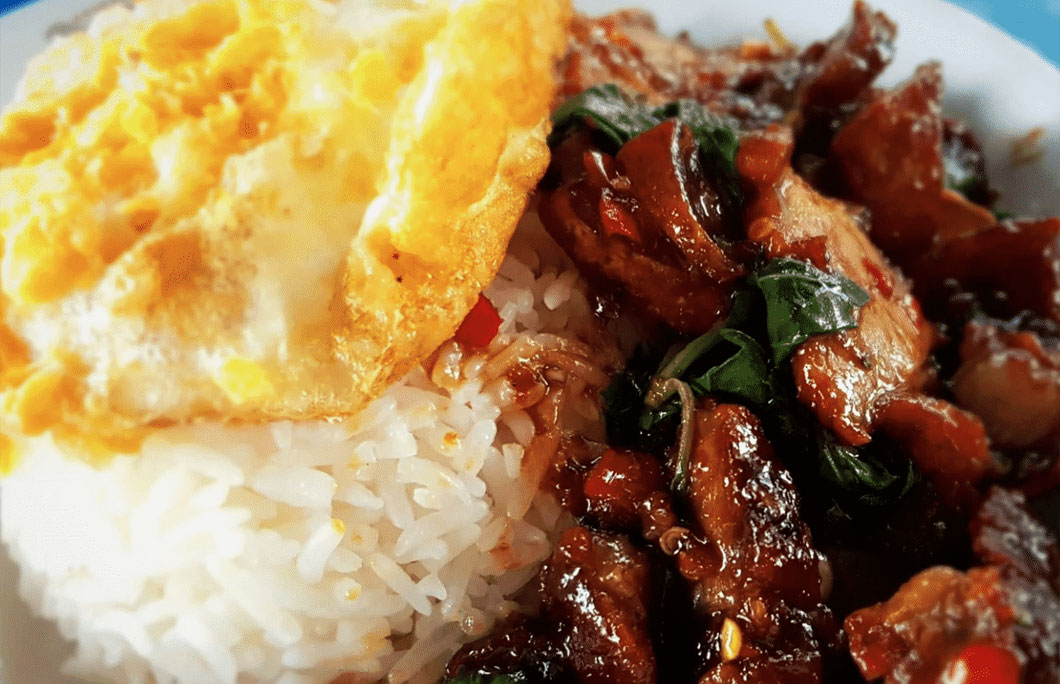 16. Pad Krapow – Basil Chicken/Beef/Pork
By far one of the most popular dishes in Thailand, Pad Krapow is a dish of either chicken, beef or pork. Its flavour comes from "Thai Holy Basil", which is like traditional basil but has a stronger and slightly sweet taste.
It can be cooked at varying degrees of spiciness depending on your tastes and is often served with rice and a fried egg.
---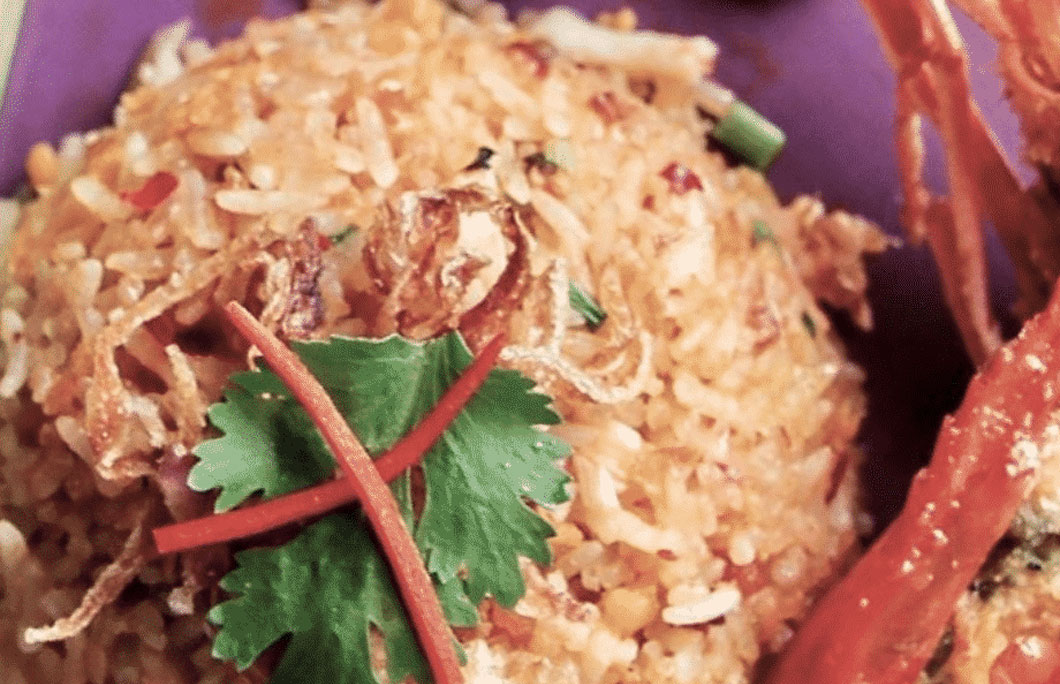 17. Khao Pad – Fried Rice
Khao Pad is the go-to dish for many Thai people cooking at home although you will also find it in most restaurants. It's affordable and either comes plain or with shrimp, octopus, chicken or any other meat of your choosing.
It's then served with condiments to liven it up and personalise the dish as you see fit. One of the best dishes to eat in Thailand.
---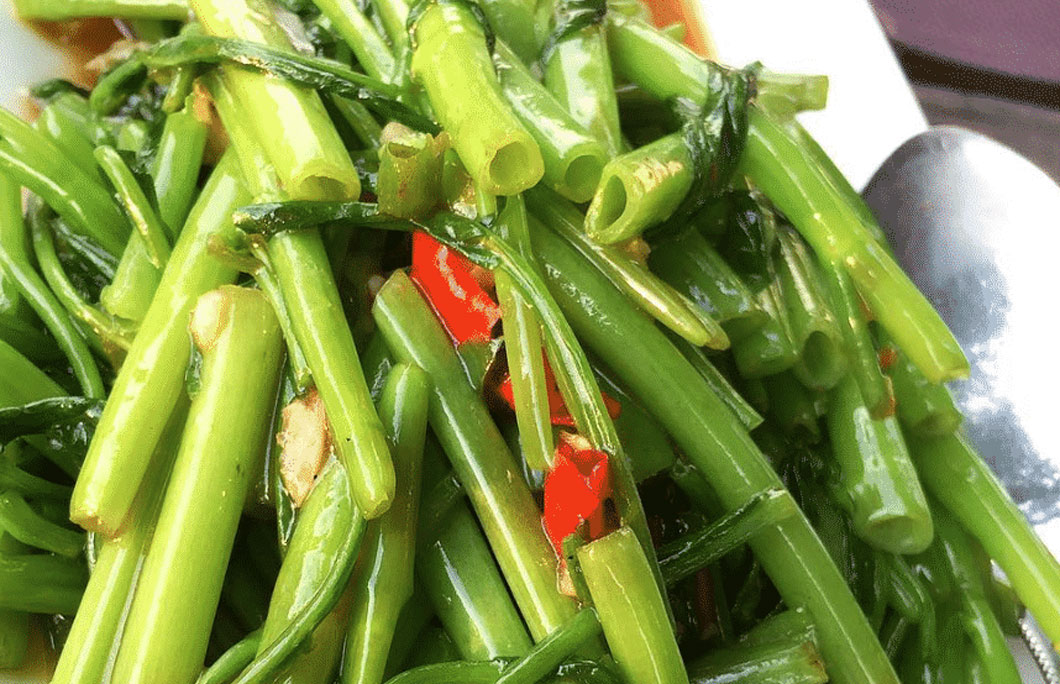 18. Pad Pak Boong – Morning Glory
Morning Glory is a tropical plan grown for its shoots and leaves. It is one of the most common side dishes to eat in Thailand and is cooked up with garlic, chilli and soy sauce. No meal would be complete without a side order of morning glory.
---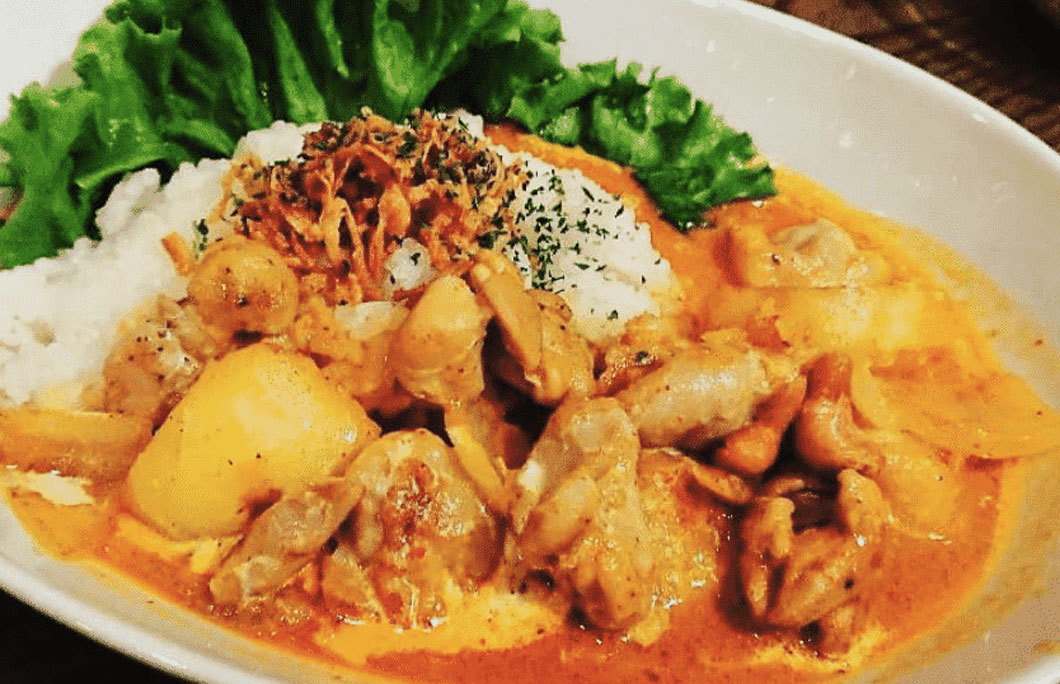 19. Massaman Curry
The dish originated in neighbouring Malaysia but has been cooked in Thailand for over 200 years. It is a mild and creamy curry that often features chicken and sometimes comes with potatoes and nuts.
If you are a veggie look out for a version without meat, as they are often absolutely fantastic.
---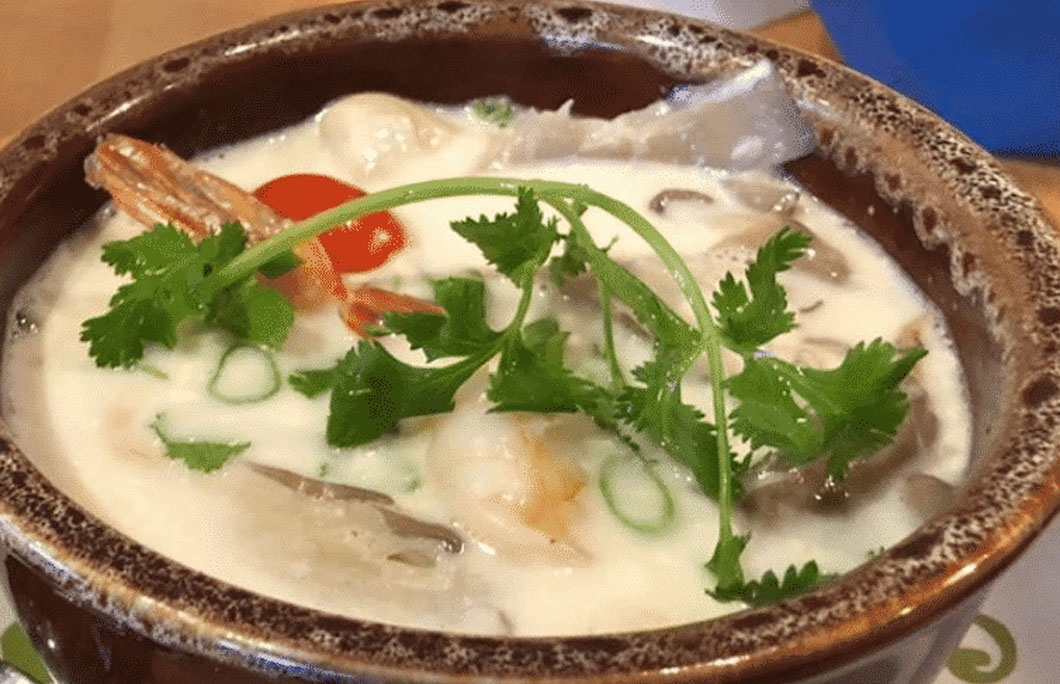 20. Tom Kha Gai – Chicken Coconut Soup
One of the most simple and clean tasting dishes you will ever try. It is a chicken soup make with coconut milk that has been infused with galangal and lemongrass. There's some other subtle additions depending where in the country you are eating it, making this a must try when in Thailand.
---
So, what is Thai food all about?
Now that you know what the dishes are, what is the whole secret to Thai cooking? This video will explain all you need to know…
---