The 20 Best Ice Cream Parlours In Canada
Canada Ice cream parlours were recently voted among the very best in the world so we wanted to delve a little deeper and explore the very best and creamiest that the country has to offer.
To say Canadians are spoilt for great ice cream options would be the understatement of the year. From soft serve to classic Italian gelato and even ice cream sandwiches, there is something on this list for everybody.
Get ready to ditch the diet for a day a treat yourself to one of the 20 best Canada ice cream parlours…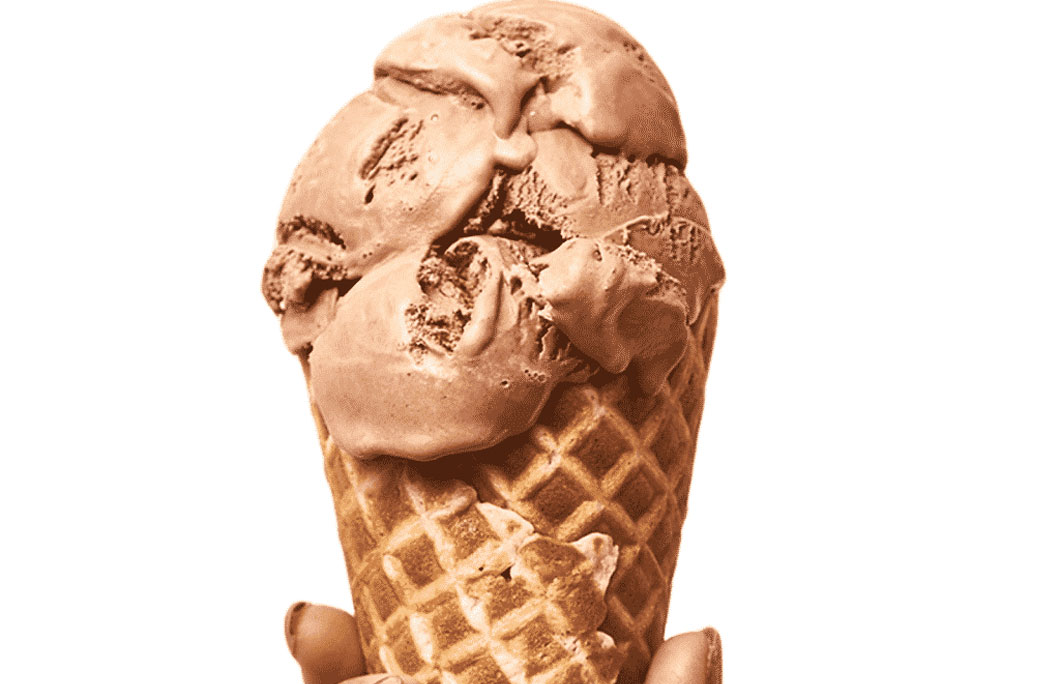 1. Village Ice Cream – Calgary
At Village Ice Cream in Calgary, they craft small-batch ice cream on-site, and it's as delicious as it sounds. While they have a variety of flavours to choose from, their ten staple flavours seem to be the most popular, with Mint, Cardamom, and Maple Pecan ranked as the top three most delicious.
---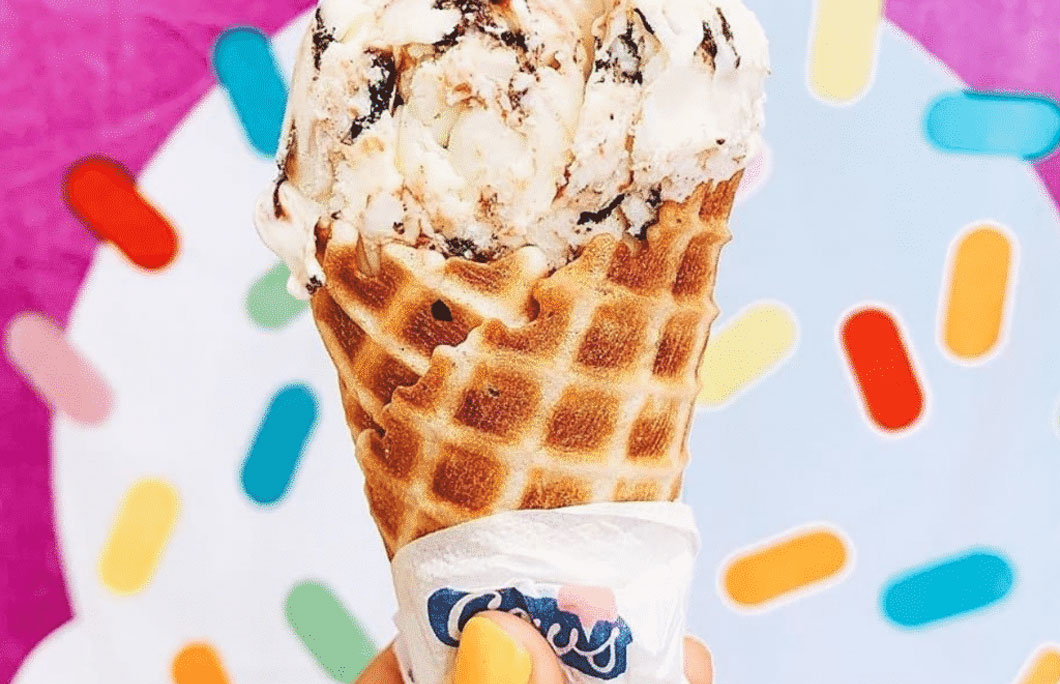 2. COWS – Banff
The ice cream here is marketed as "super-premium" and honestly, we can't argue with that. On top of being super delicious, their flavours are creatively cute. Try the Wowie Cowie or Gooey Mooey.
---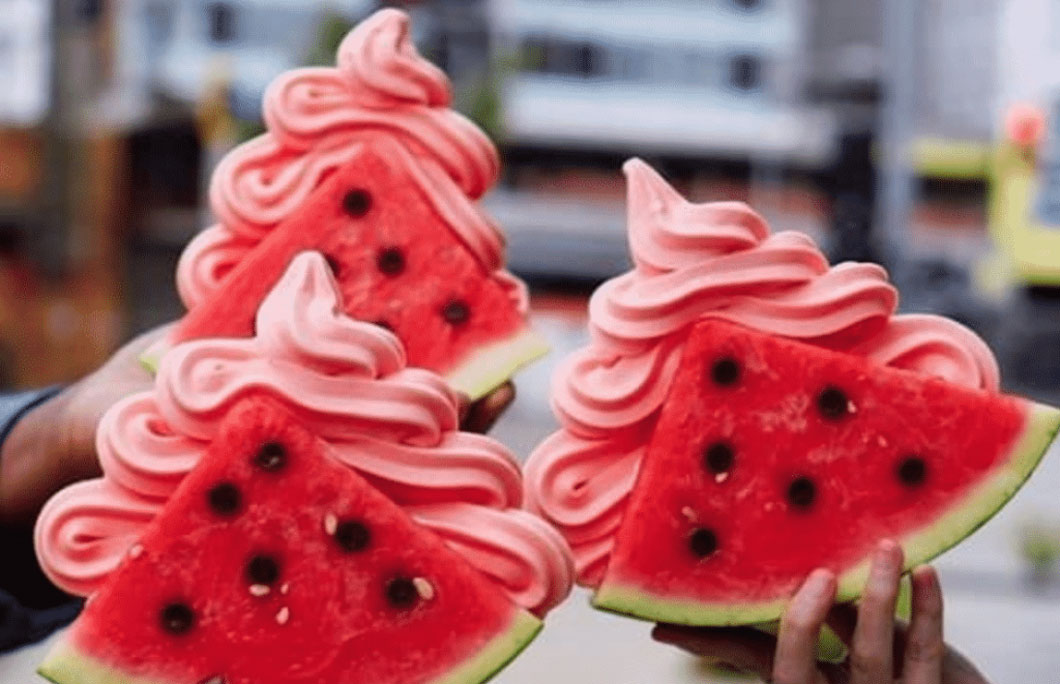 3. Milkcow Cafe -Vancouver
If you're looking for outside-of-the-box ice cream, come to Milkcow Cafe. Their soft-serve ice cream comes in some pretty rad flavours. Definitely get their most well-known cold treat which is the watermelon ice cream sandwich.
---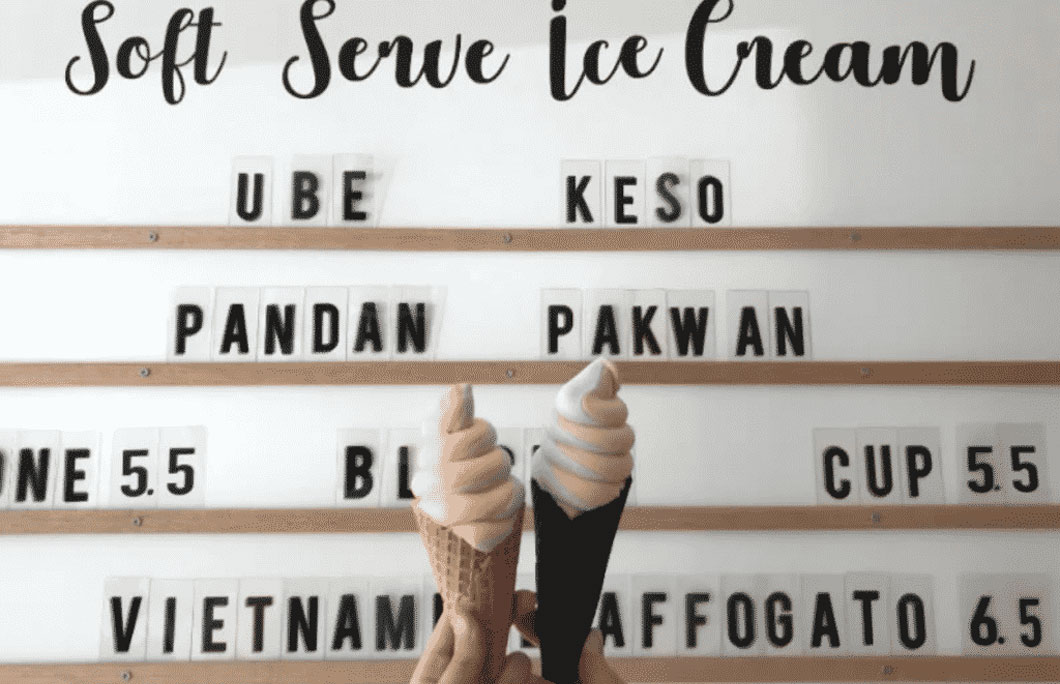 4. Yelo'd Ice Cream & Bake Shoppe – Edmonton
From Instagrammable cones to flavourful sweet treats, Yelo'd Ice Cream in Edmonton serves it all. Order their incredibly creamy soft-serve ice cream and throw on a few of their creative toppings and then top it all off with an ice cream-based affogato.
---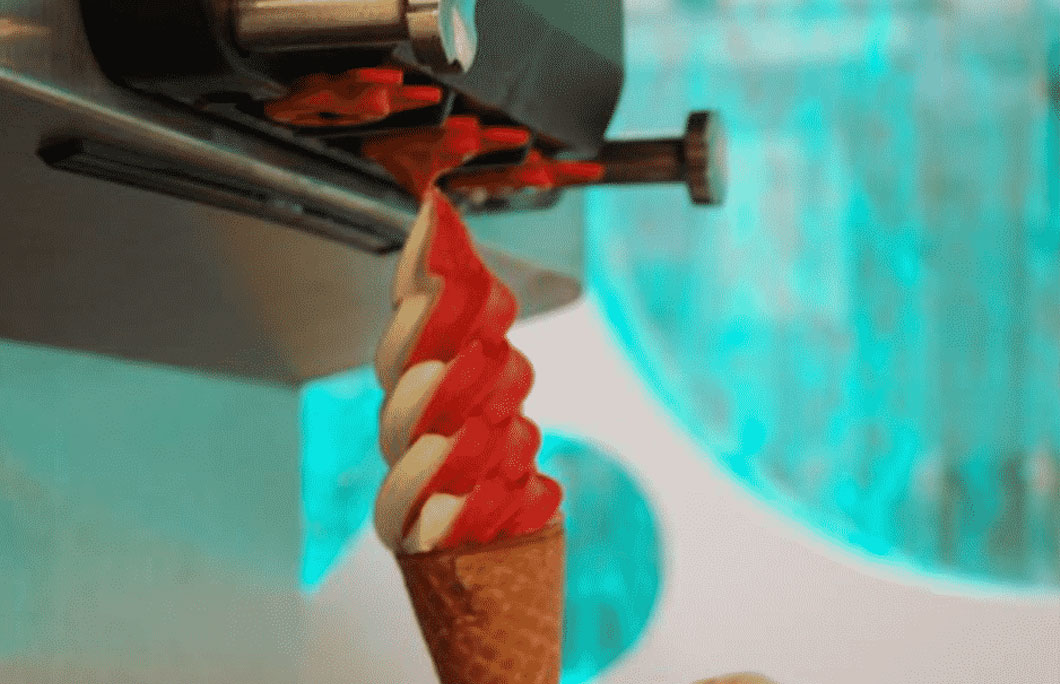 5. Kem CoBa – Montréal
The photogenic soft-serve cones and inventive flavours have made Kem CoBa a pretty iconic ice cream parlour in Canada. Both co-owners have years of experience as chefs, and it shows in their sweet creations – salted butter, soursop, and lychee have all been famous flavours.
---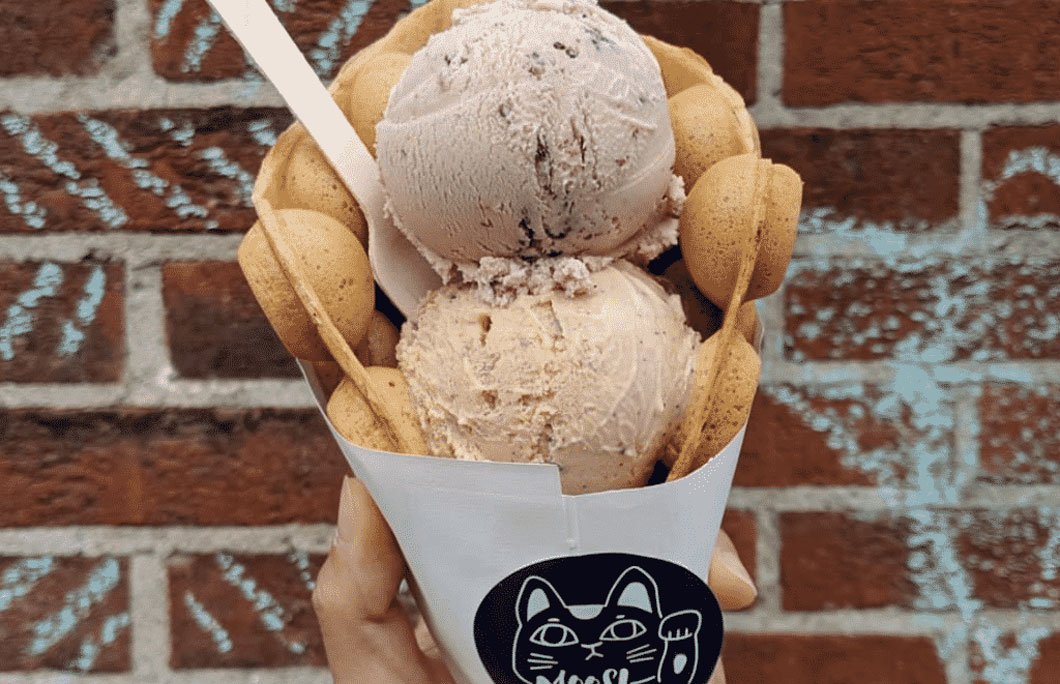 6. Moo Shu Ice Cream – Ottawa
If you're all about eating local, then Moo Shu Ice Cream is the place to go for your sweet treats. Here, they use pure Ontario dairy to craft their creative cones, which range from flavours like Vegan Black Sesame and Turkey Spice Chocolate to Hong Kong Milk Tea.
---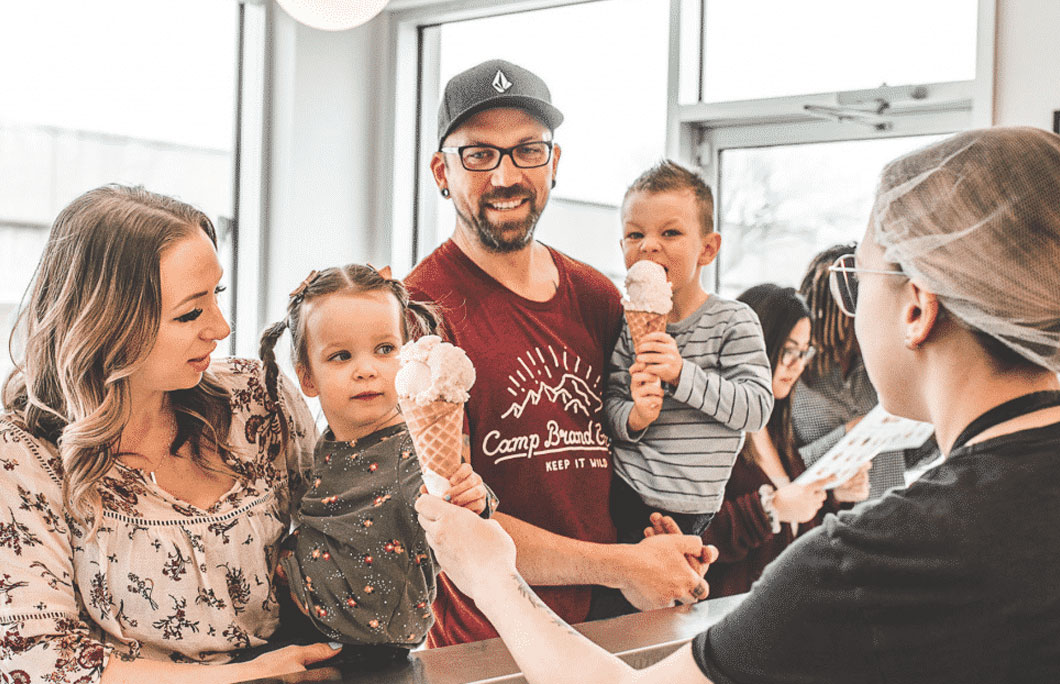 7. Chaeban Ice Cream – Winnipeg
Chaeban Ice Cream is Winnipeg's first super-premium ice cream parlour, and it's undoubtedly one of the best ice cream parlours in Canada. Using ice-cream that's made in-house, from scratch, this parlour's most delicious flavours include Mojito Mint Patti and a traditional Syrian recipe that uses rose and orange blossom water.
---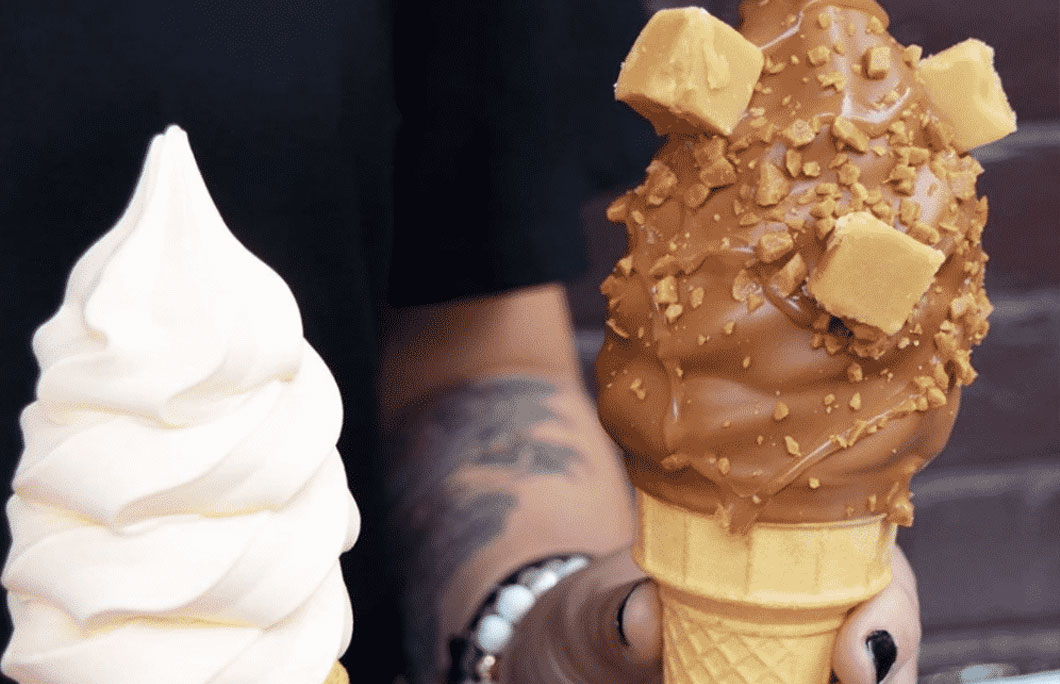 8. Chocolats Favoris – Québec
This artisanal chocolate shop opened in 1979 and served locals sweet treats for decades before deciding to drizzle their chocolate over ice cream and sell it to hungry guests. Now, their ice cream is one of the summer's most eagerly awaited treats.
---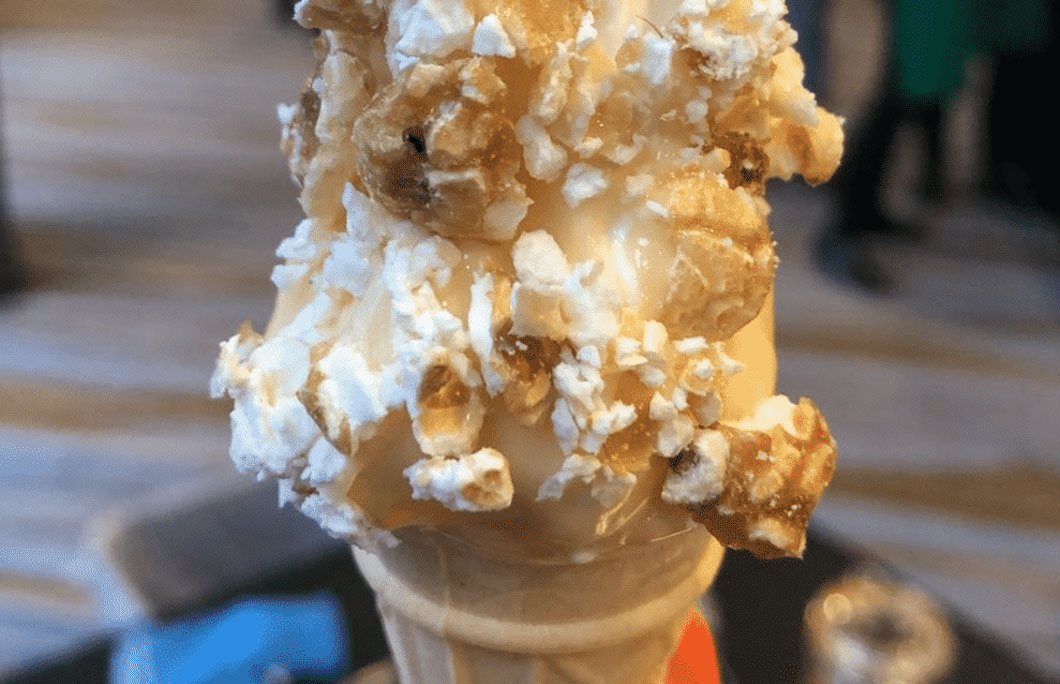 9. London Ice Cream Company – London
Immerse yourself in a world of experimental flavours that delight the tastebuds and head to London Ice Cream Company. Check their website for their rotating flavours, which have ranged from Pumpkin Pie and Bear Claw to the more intriguing Spiderman and Blue Mist.
---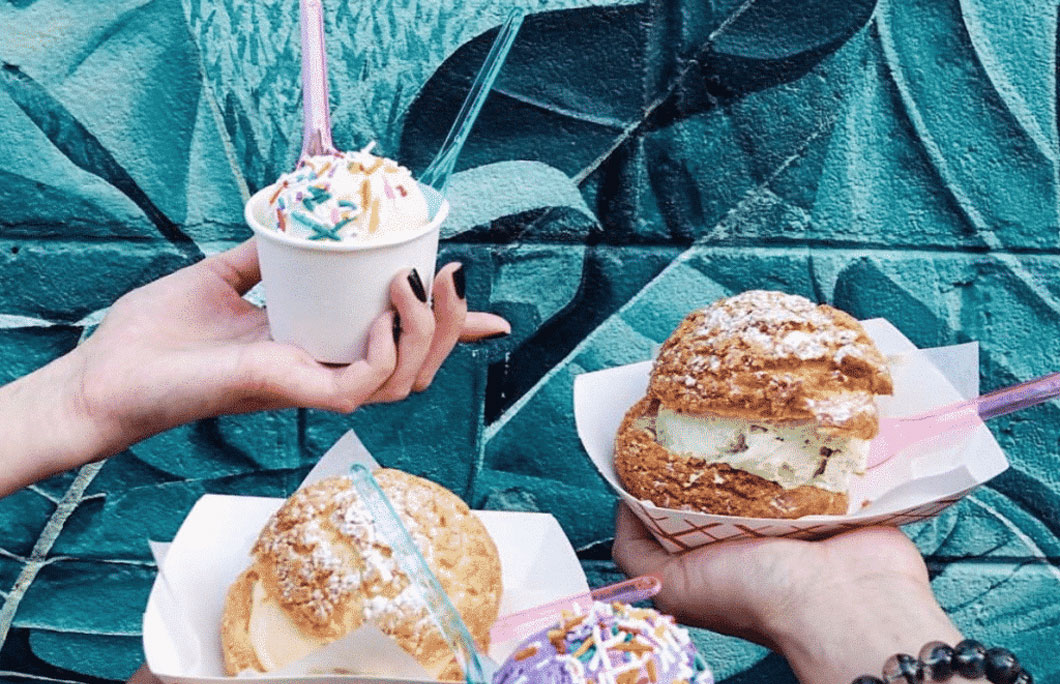 10. Bang Bang Ice Cream & Bakery – Toronto
Bang Bang Ice Cream brings creativity to serving ice cream in Toronto. It helps that they are also bakery because they make the most delicious ice cream sandwiches. Get their 'Puff', a pastry with ice cream in the middle and topped with a brown sugar craquelin.
---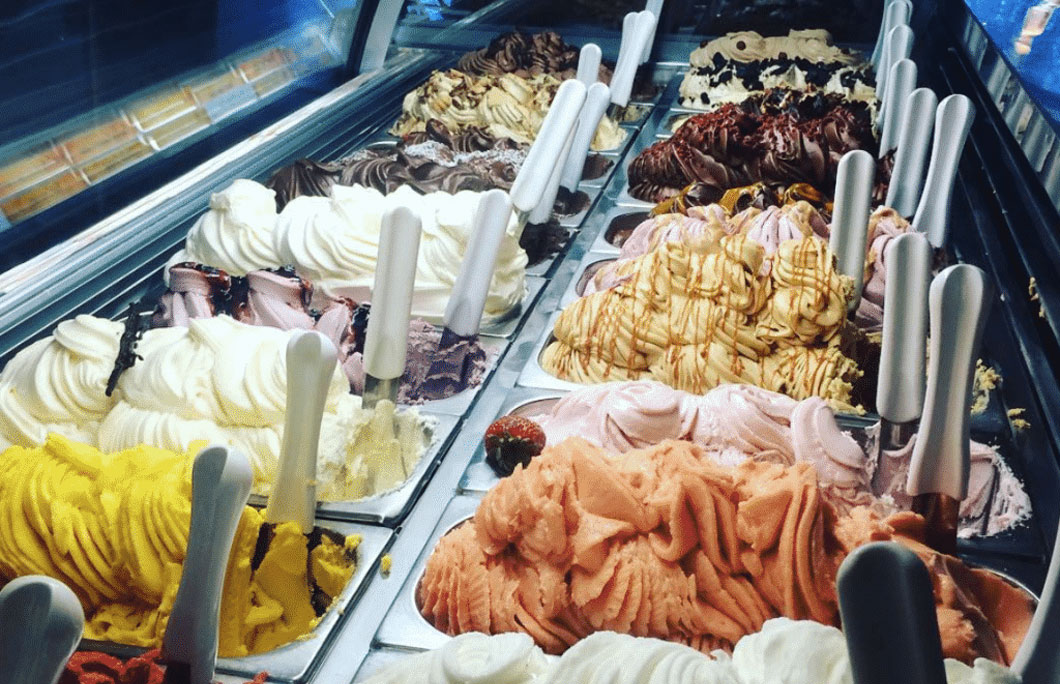 11. Stella Luna Gelato Cafe – Ottawa
There's a reason this place has been deemed as having the Best Gelato in Canada and is one of the Top 3 Gelato Shops in The Americas. Delectably creamy and downright delicious, there's no better ice cream parlour in Canada if top-notch gelato is what you're after. However, it doesn't stop there – try their famous crepes and scones, too.
---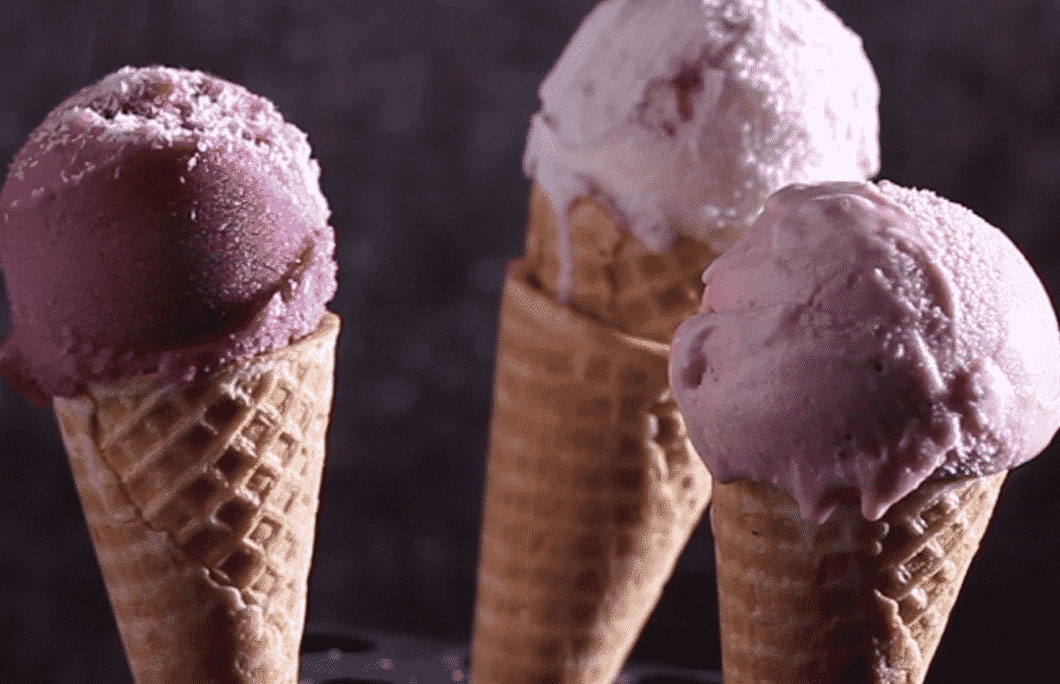 12. Summer's Ice Cream – Toronto
It doesn't have to be summer to enjoy Summer's Ice Cream in Toronto. The flavourful treats here are great any time of year. Indulge in homemade ice cream and fro-yo in a variety of flavours or sample one of their smoothies.
---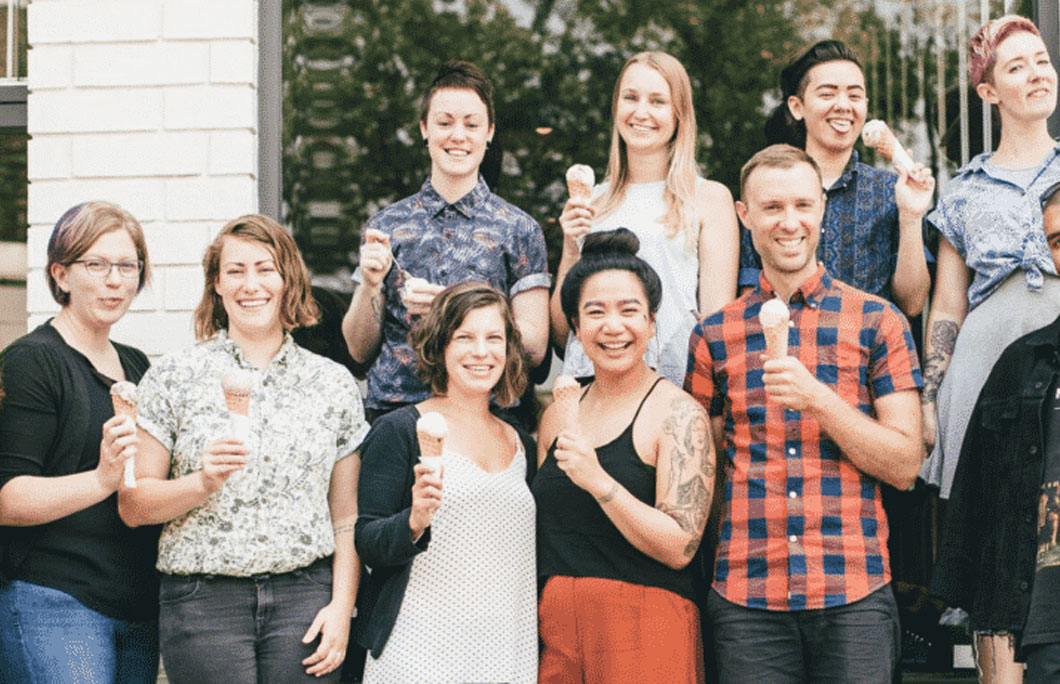 13. Earnest Ice Cream – Vancouver
Wade through the reviews of Earnest Ice Cream in Vancouver and you'll see numerous visitors who think this is the best ice cream they've ever had. On top of unique flavours, like Whiskey Hazelnut, this ice cream parlour follows a zero-waste commitment that we're totally behind.
---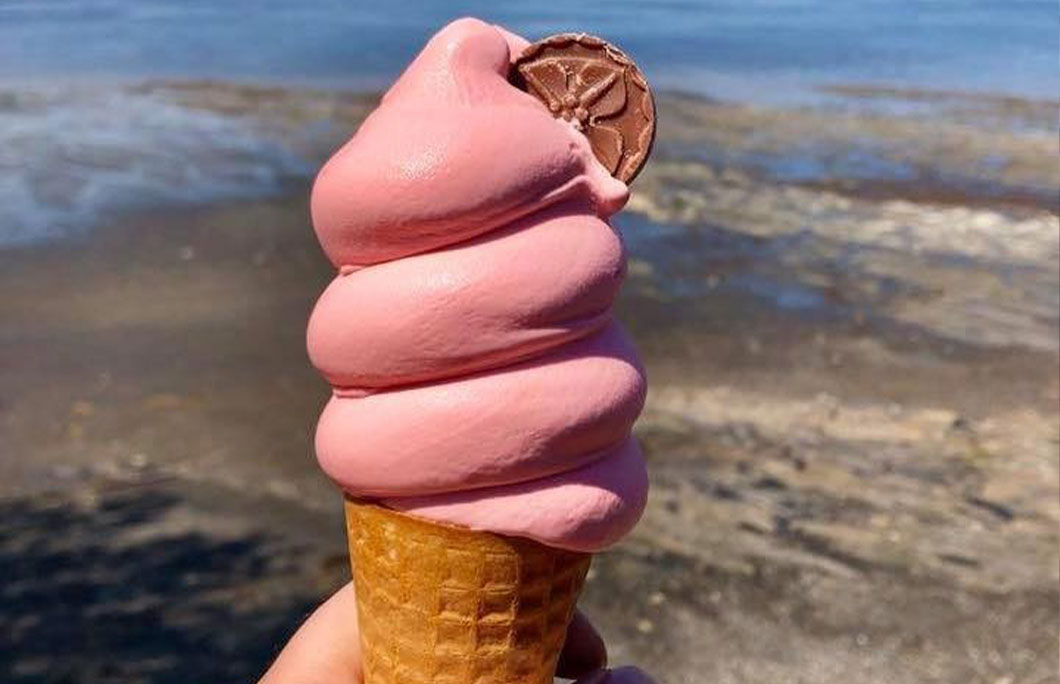 14. Chocolaterie de l'Ile d'Orleans – Quebec
Homemade Belgian chocolates and quality ice cream are the specialities here, and we recommend trying at least one of everything they've got on the menu. Opt for the simple, such as a vanilla cone, and let them lather it in their world-famous chocolate.
---
15. Crèmerie Dalla Rose – Montreal
Crafted with local ingredients, it's hard to beat the quality or the taste of the treats here. Skip the traditional cones and go straight for the cookies and ice cream sandwiches. Maple syrup stuffed ice cream sandwiches? Uh, yes please.
---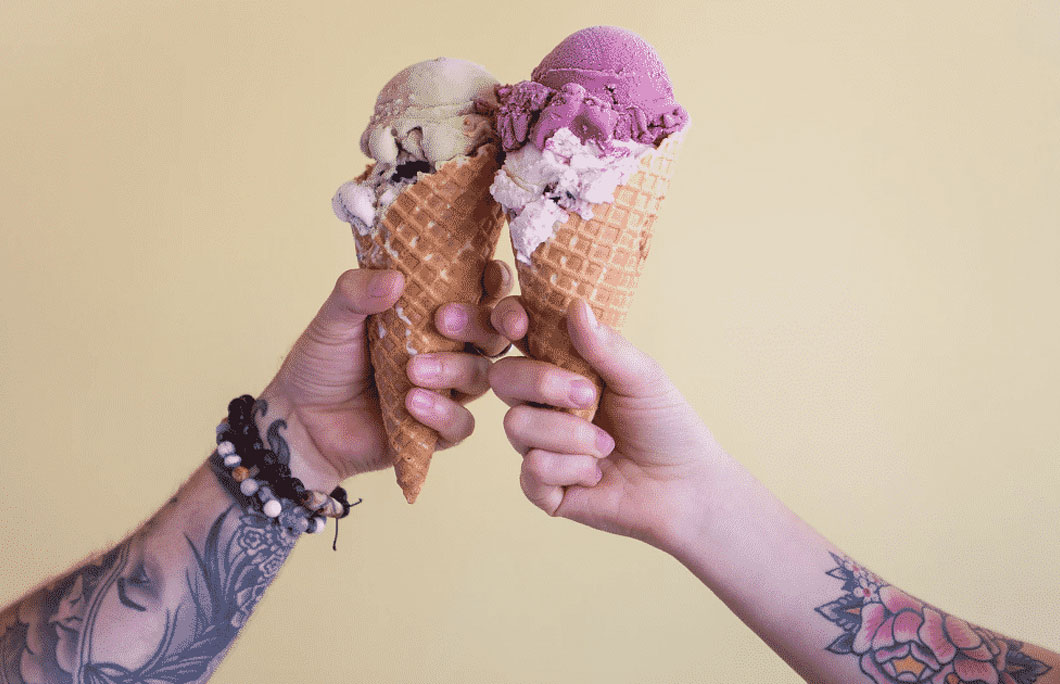 16. Ed's Real Scoop – Toronto
Everything at Ed's is made in small batches, so it's easy to see where the superior flavour comes from. In fact, this place knows flavour so well that they've created over 150 premium recipes. Head to any one of their locales and see what's on the menu – it's guaranteed to be good.
---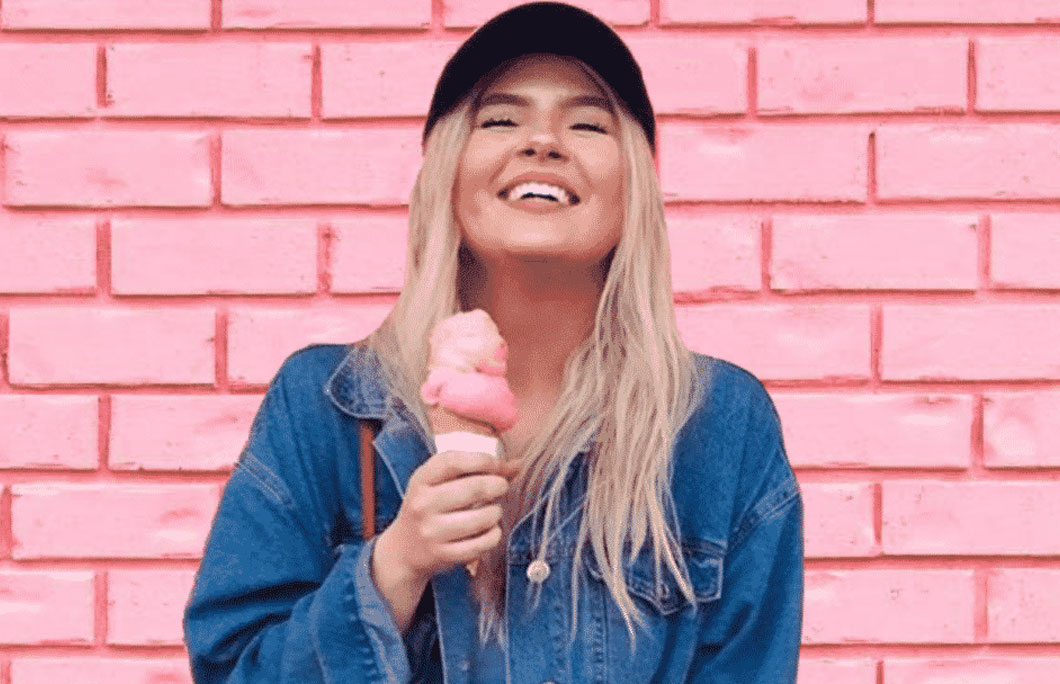 17. La Casa Gelato – Vancouver
If variety is what you're after, then La Casa Gelato is the place for you. This legendary gelateria in Vancouver scoops hundreds of flavourful cones each day. Offering over 238 flavours to choose from, each one is as delicious as the next.
---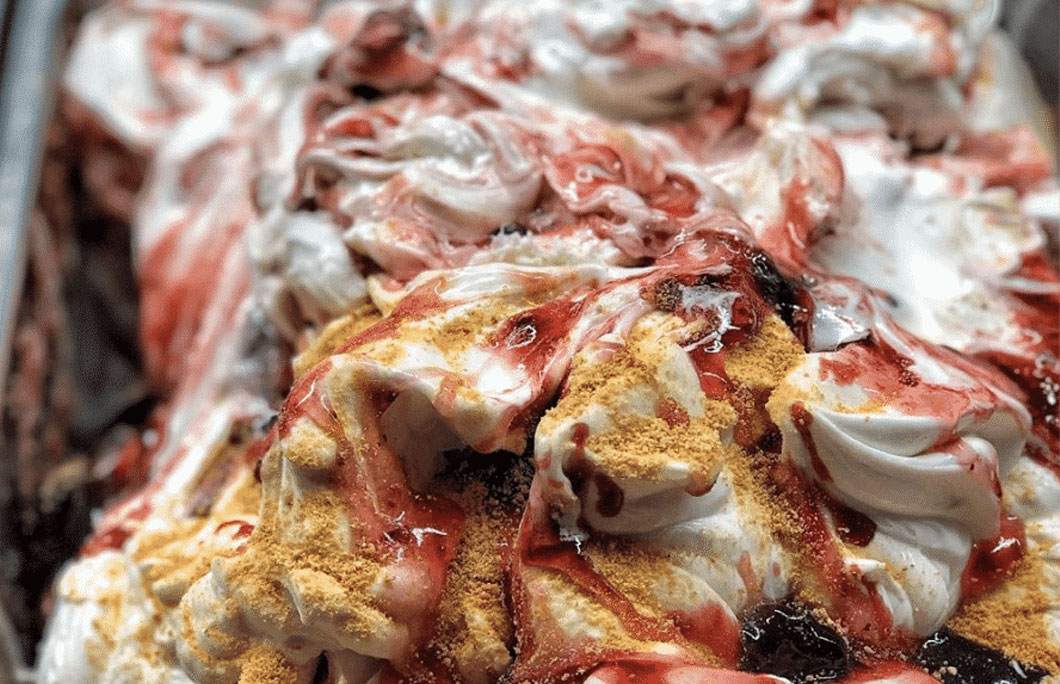 18. Amo Gelato Caffe – Hamilton
The cosy outdoor seating area lures weary travellers in to taste some of the best gelatos in Canada. What's truly special about Amo Gelato Caffe are their delicious rotating flavours. Brown Sugar Cinnamon Pop-Tart gelato? We'll take the whole tub.
---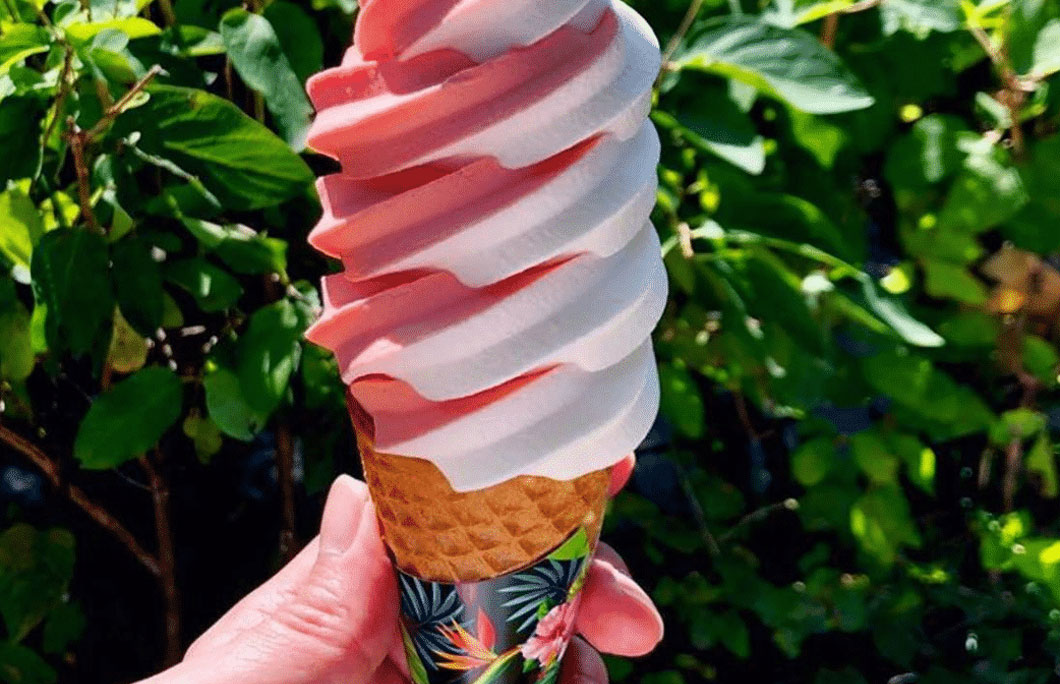 19. Ca Lem – Montreal
If you're all about Instagrammable ice cream, then Ca Lem serves scoops just for you. However, the ice cream is just as delicious as it is Instagrammable, with flavours such as Cream Cheese Frosting and Oreo-Coconut topping the list of locals.
---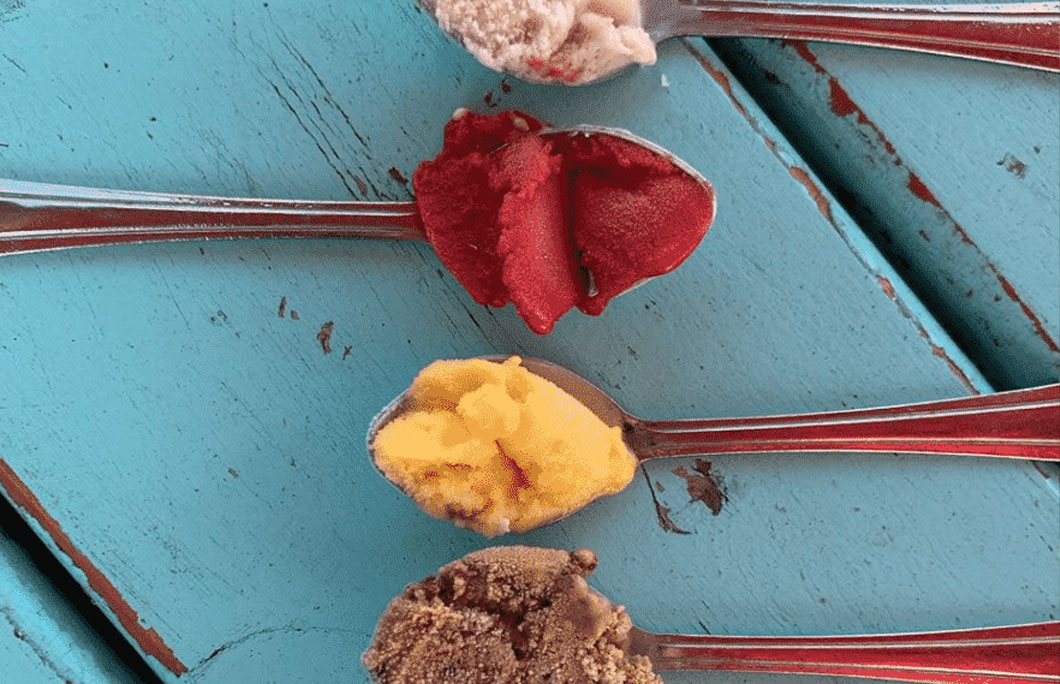 20. The Merry Dairy – Ottawa
Scoops, pints, cakes, and shakes are all on the menu here, and it's all so delicious that the only downfall of The Merry Dairy is deciding what to order. Opt for a vegan delight or stick with the dairy and indulge in flavours like London Fog or Salted Caramel.
Spending some time in the country? You'll want to check out the Canada Foodie Bucket List: 21 Dishes To Try Before You Die.
---