The 50 Most Beautiful Places In The World
The world is home to some pretty incredible places from culturally rich ancient sites, glacier ridden bays and lunar-ish deserts. Whether you're after long-forgotten Ottoman villages or mysterious sacred sites, there's so much to see out there. There's so many magnificent and wonderful places that we couldn't possibly include all of them in one list. But, these are definitely a great place to start. Here are the 50 most beautiful places in the world.>p
How to decide which marvels to include? We took into account Pinterest data for 'most beautiful places in world' pins, the most liked photos on Big 7 Travel Instagram, suggestions from readers and our editorial team. You won't find anywhere more beautiful than the places below…
Most Beautiful Places In The World
This slice of heaven is comprised of nine volcanic islands and is one of the most dreamy places on the planet. The small autonomous region of Portugal is peppered with cosy fishing villages, vibrant turquoise lakes and endless hydrangea fields. The string of islands also boasts the highest point in all of Portugal, Mount Pico. Thanks to their remote location, they are practically untouched by tourists meaning you've got the place to yourself.
---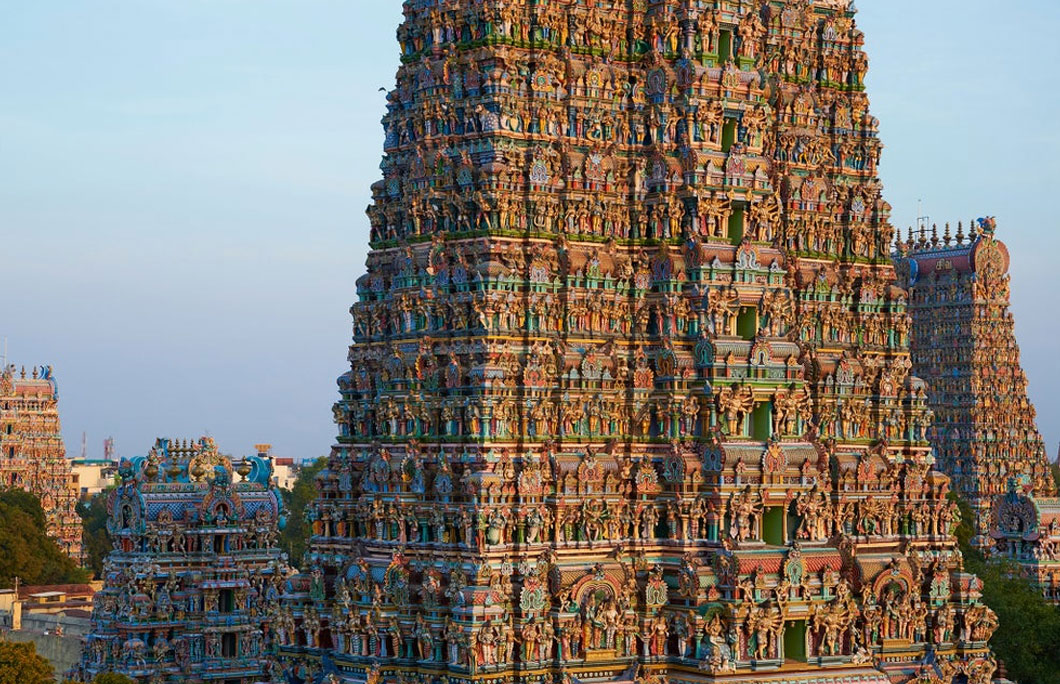 The stunning city of Tamil Nadu's history stretches back more than two millennia, and its antiquity seems to be frozen in time. Tamil Nadu has more than history, though, the largest state in India also boasts one of the most stunning coastlines in the nation. From ancient wonders such as The Great Living Chola temples to 900km of pristine beaches, Tamil Nadu's unique beauty is hard to match.
---
48. The Atacama Desert, Chile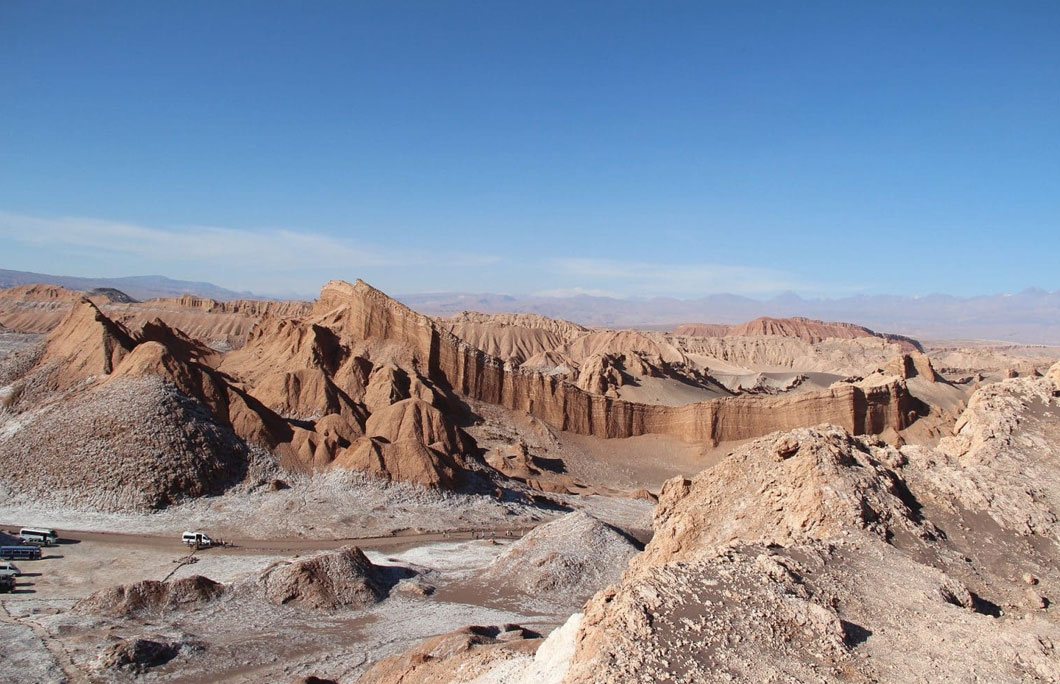 Dream of gallivanting around the moon? The Atacama Desert is a great alternative. The mysterious lunar landscapes in this vast Chilean landscape evokes awe, wonder and curiosity in all senses. Whether you take in the otherworldy mountains, mars-like sunset or neverending cracked expanses of desert, Atacama impresses at every turn. After all, it is the driest non-polar desert on Earth, making for a remarkably strange yet beautiful landscape.
---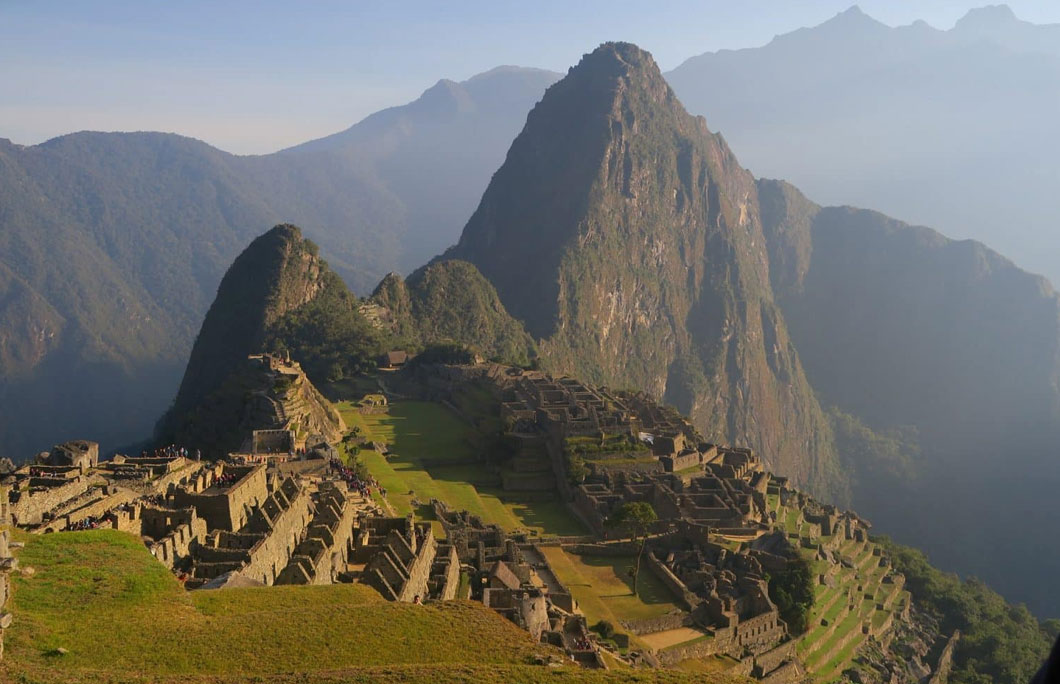 Firstly, who doesn't love the idea of wandering the lost Incan city of Machu Picchu? The 15th-century citadel is found deep within the Peruvian Andes is one of the most incredible archaeological finds on Earth. Likewise, the gorgeous verdant mountains that surround combined with the abundant history and Incan ruins make it one of the most amazing places on Earth.
---
46. Cabo San Lucas, Mexico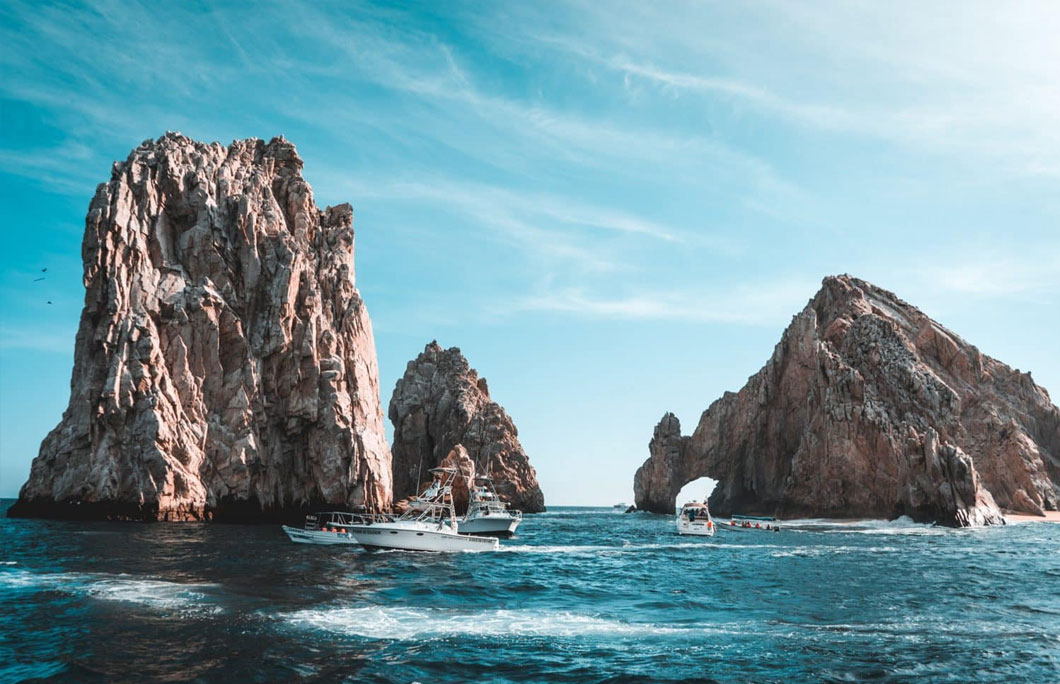 Cabo San Lucas is one of the most stunning beaches areas in Mexico. Located on the southernmost tip of the Baja California, it is known for its dramatic stone cliffs and stunning sea arches. The waters are a spellbinding blue with lush, diverse wildlife perfect for snorkelling or scuba diving. On land it's no different, you'll be met with tons of different bird species such as the famous caracara. These combined with stellar opportunities for whale and dolphin watching make it easy to see why it's one of the most beautiful places in the world.
---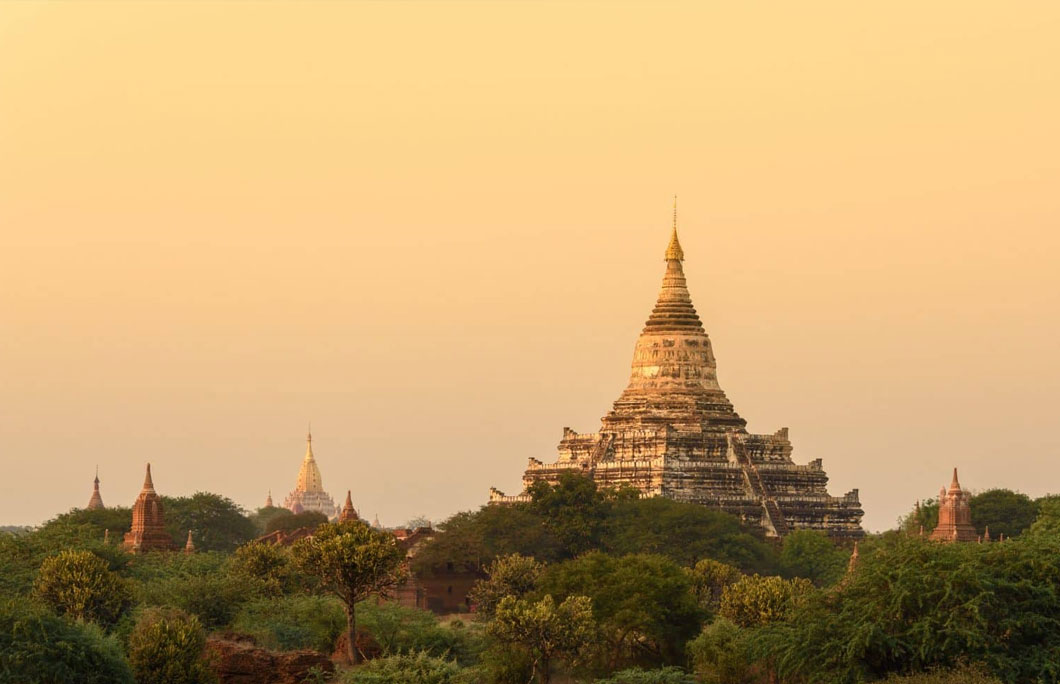 Bagan is Myanmar's number one attraction and easily one of the most beautiful places in the world. The sprawling city boasts over 2,000 Buddhist pagodas and temples each more intricate than the last. Scattered across the Irrawaddy River, it creates a place that is as naturally alluring as it is spiritually and historically significant.
---
44. Denali National Park, Alaska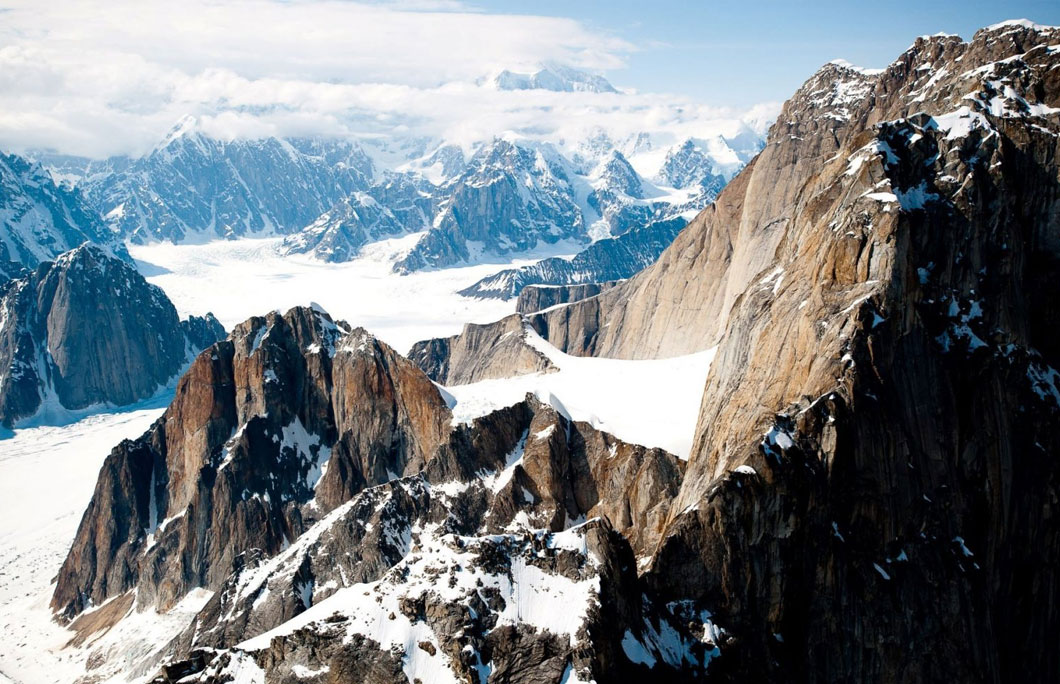 Alaska is a wild and raw place chock full of unspoilt beauty. From the whopping 100,000 glaciers to barren tundra, it's not hard to see why it's often referred to as "The Last Frontier." Denali National Park perfectly proves the northernmost US state's beauty with its legendary wildlife and unbothered waters such as Toklat River and Wonder Lake. The park dominates a jaw-dropping six-million-acres of alpine beauty and is even home to the largest mountain in North America – Mount McKinley.
---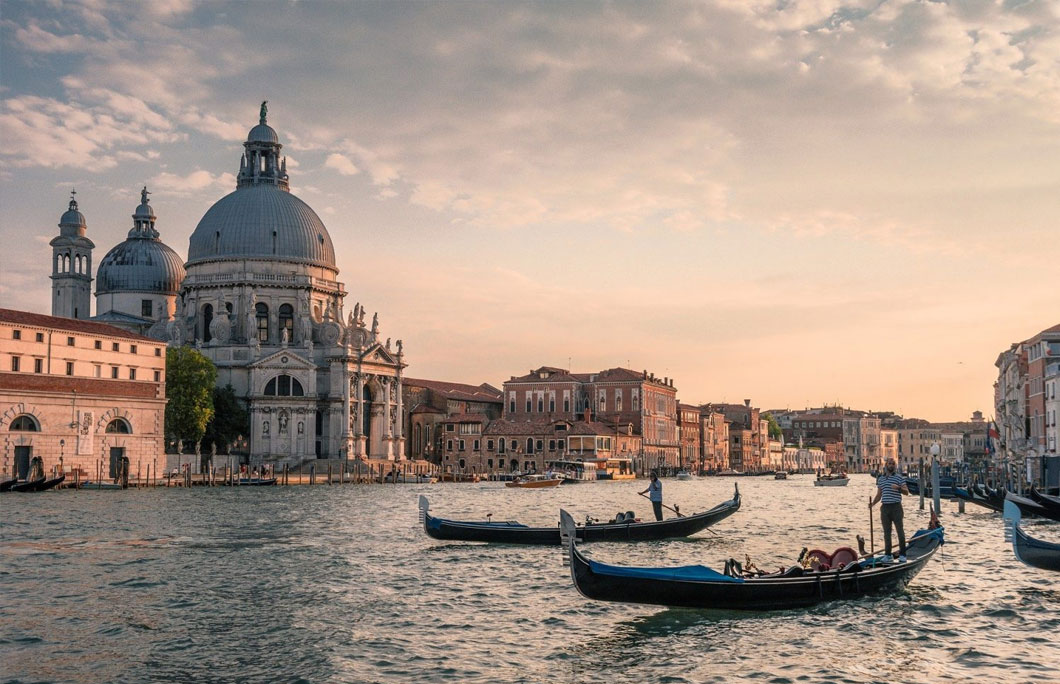 Sleepy gondolas meandering their way through the shimmering turquoise waters of the ancient Italian city's 150 canals on are just one of Venice's gold stars. This 1200-year-old city is certainly the picture of beauty all around the globe for its vibrant art and celebrated architecture. The lagoon culture, which provides the town with speciality seafood, only adds to the city's allure.
---
42. Grand Canyon, Arizona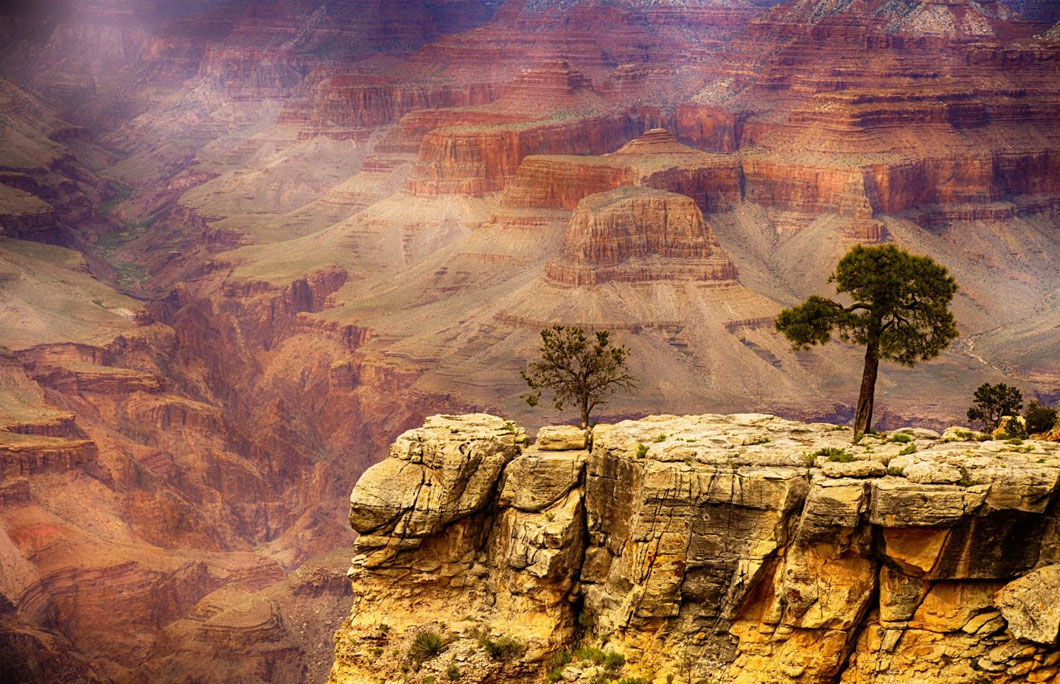 The Grand Canyon leaves visitors breathless just due to its massive size. Nearly 2,000 square miles of wild west beauty create the ancient formation carved by the waters of the Colorado River over 5 million years. This marvellous natural wonder is 277 miles long, 18 miles wide, a full mile deep and loaded with unique flora, fauna and wildlife. Whether you have an affinity for the American West or not, the Grand Canyon is sure to impress anyone.
---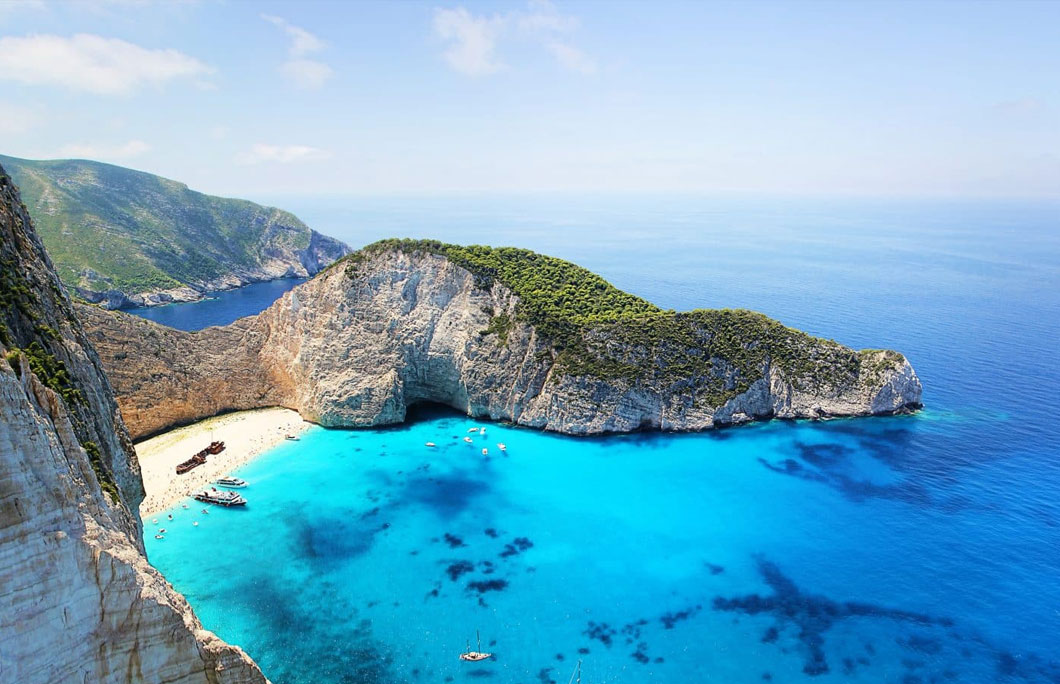 Zakynthos is the most mesmerising of all the Greek islands. Home to powdery beaches, jaw-dropping waters and the famous Navagio shipwreck it checks the history and landscape boxes. The real highlight, however, is the towering alabaster cove that perfectly frames the pristine Ionian waters below.
---
40. Serengeti National Park, Tanzania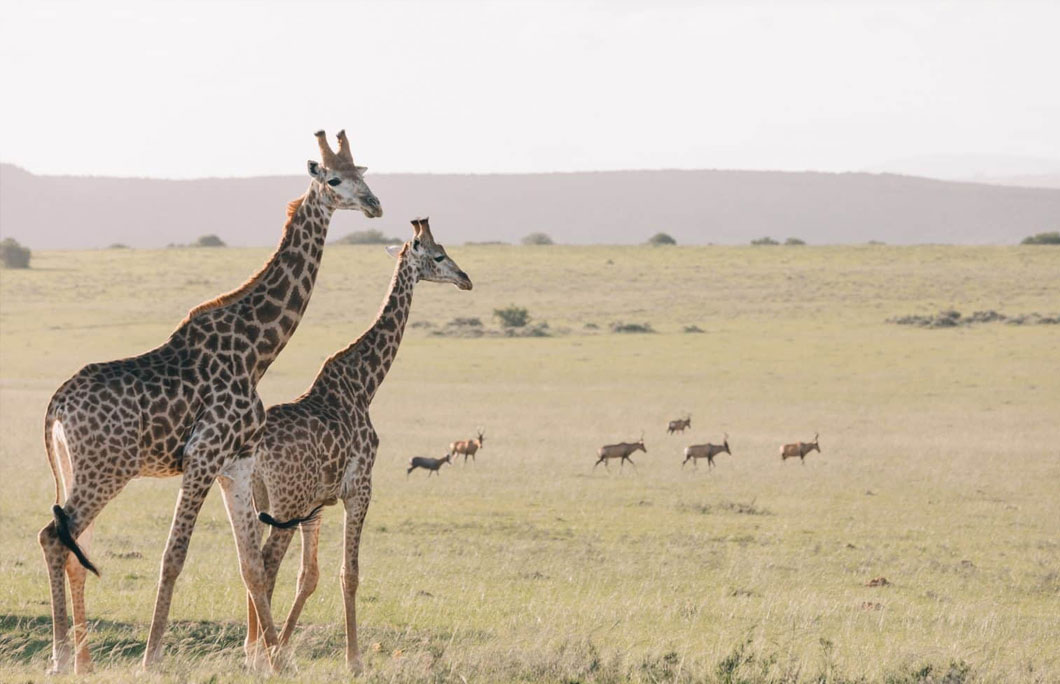 Tanzania's share of the Serengeti National Park is one of the wildest places on Earth. Home to the Great Migration, Serengeti's endless plains and raw African backcountry, it belongs on every bucket list out there. The Serengeti is all you've ever dreamed of in the realm of wildlife. Lions, elephants, wildebeest, giraffes and more all sweep the landscape and would cause anyone to start humming The Lion King's "Circle of Life."
---
39. Las Coloradas, Mexico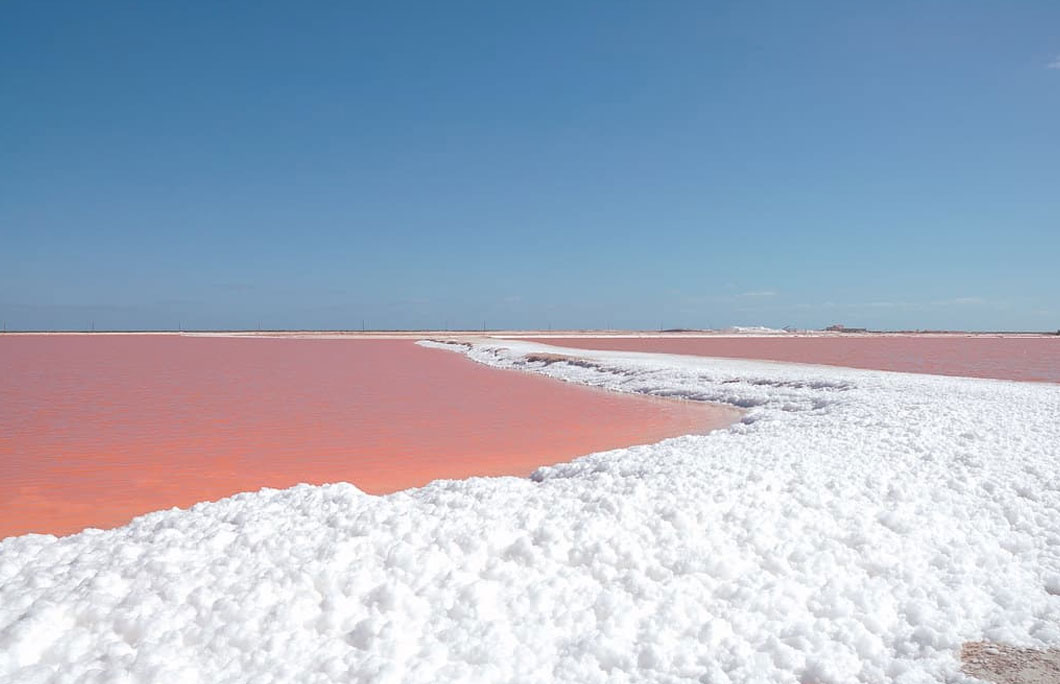 Imagine 150,000 acres of colourful birds, prowling jaguars and bubblegum pink lakes, and you've got Las Coloradas, Mexico. This otherworldy natural masterpiece is tucked away in the Rio Lagartos Biosphere and practically untouched. You can see an array of wildlife in the iconic pink lakes such as crocodiles and even flamingoes.
---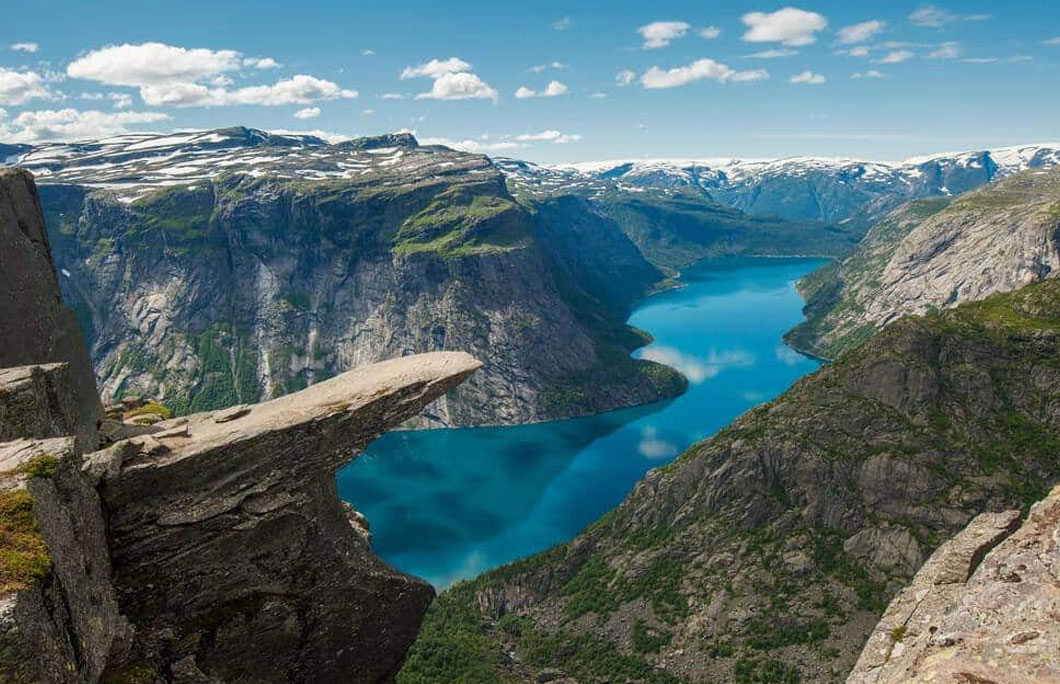 Soaring 700 metres above Lake Ringedalsvatnet is one of the world's most scenic and beautiful places in the world, Trolltunga. This stunning cliff ledge which translates to "Troll Tounge" provides unbelievable views of the surrounding lakes and fjords and creates an experience so humbling you'll just have to experience it for yourself. Gaze out at Ringedalsvatnet, splitting the fjords into pieces or the snowcapped mountains off in the distance to learn the definition of epic.
---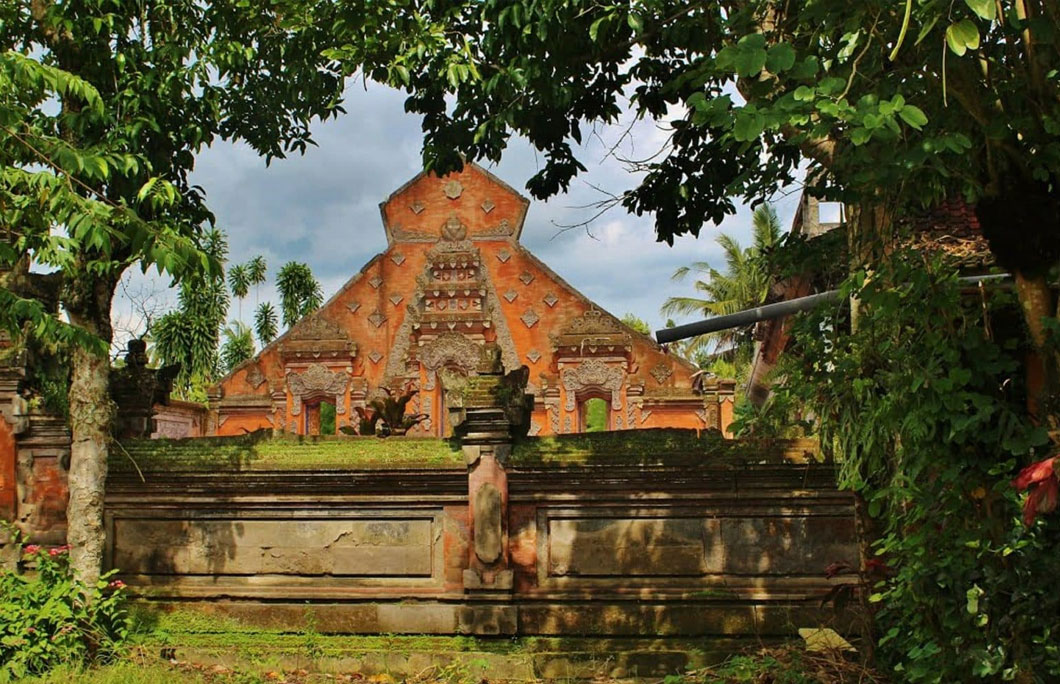 Ubud is the meaning of paradise. With its ancient sacred caves, vibrant green rice terraces, royal Balinese palaces and more it's no wonder Ubud is one of the most beautiful places in the world. It's a place that is bursting at the seams with culture, tranquil beauty and a food scene that is out of this world. Whether you admire history, landscape or Balinese culture, Ubud has a little bit of everything.
---
36. Agua Azul Cascades, Chiapas, Mexico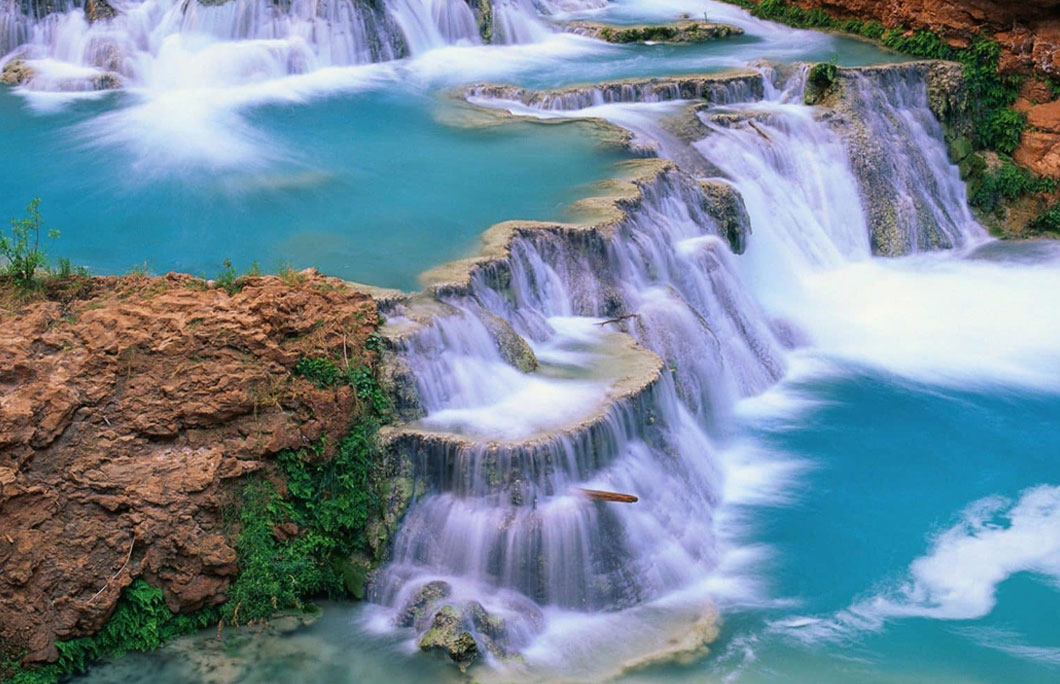 Mexico's southernmost state of Chiapas boasts some of the most incredible natural wonders and Mayan ruins in the Western Hemisphere. Namely, the limestone-rich falls known as Agua Azul. Just a hop away from the Usumacinta River which divides Guatemala and Mexico lies incredible cascades of turquoise blue water surrounded by lush jungle paradise. The natural beauty combined with the nearby Palenque ruins makes Aqua Azul a remarkable combination of ancient history and natural splendour.
---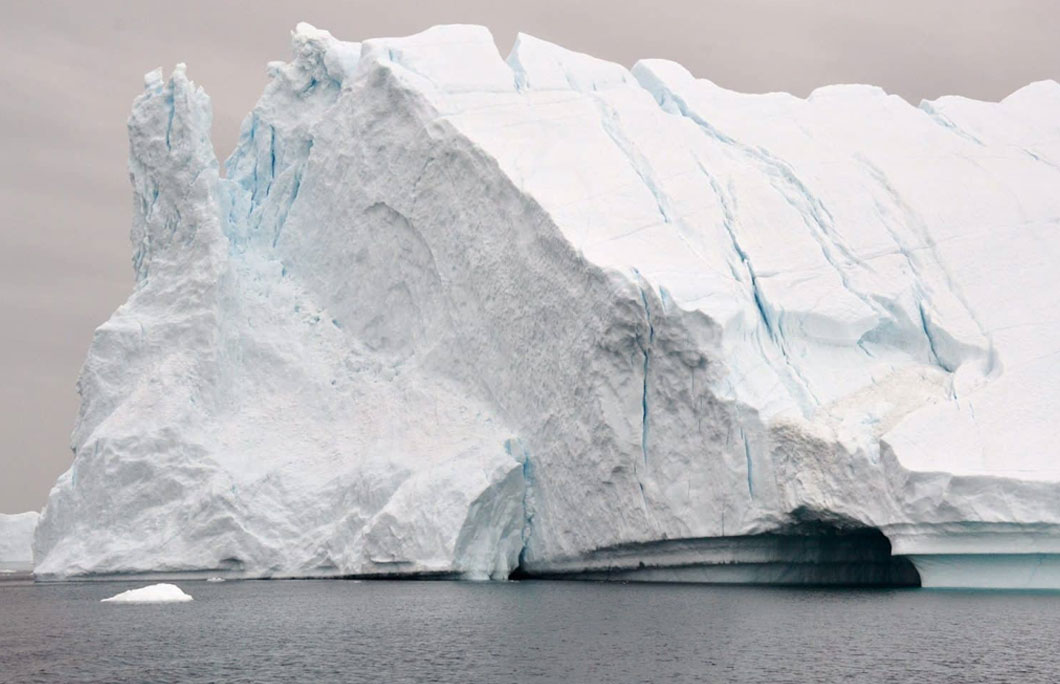 Greenland is no doubt a place full of rugged no-man's-land from vast tundra, to immense glaciers to plunging fjords. Disco Bay is the most beautiful area of this frozen wonderland. The small bay is off the west coast where massive ice fjords, dominating icebergs, whales and early human settlements all meet. The main town of Disco Bay is Ilulissat which means "icebergs" in Greenlandic. In like manner, icebergs, glaciers and sailing ancient slabs of frost and ice surround it.
---
34. Angel Falls, Venezuela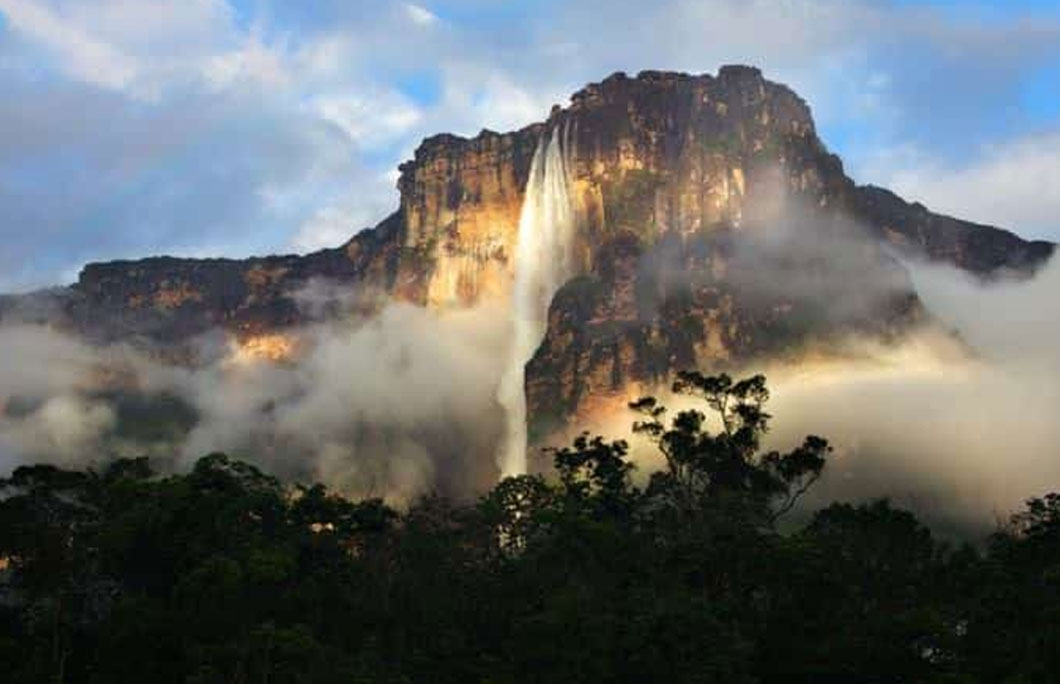 Nothing spells spectacular like the world's tallest waterfall. Venezuela's Angel Falls is buried deep in the nation's southeast jungles and is every bit as phenomenal as you'd expect. The pinkish mesa juts out of the trees of Canaima National Park soaring to 979 metres exploding water to the pools below. The falls double as a UNESCO World Heritage site making it easy to see why it's one of the most impressive sites worldwide.
---
33. Mont Saint-Michel, France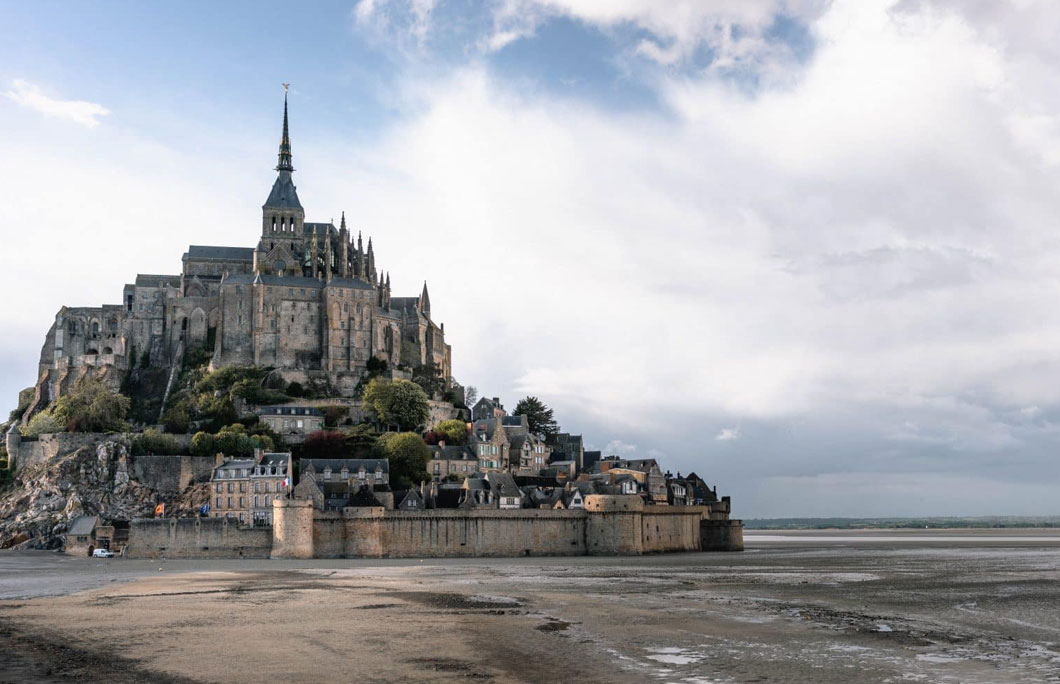 Talk about magical. Mont Saint-Michel in Normandy, France, is the epitome of spellbinding beauty. Stranded between the tides of Normandy and Brittany, this stunning Gothic abbey is the stuff of dreams. It's long and winding history can be traced back to 708 when it was erected in honour of the Archangel Michel. In the centuries since it's become one of the most important sites in Europe not just for its beauty but its unique architecture and culture.
---
32. The Dead Sea, Jordan / Israel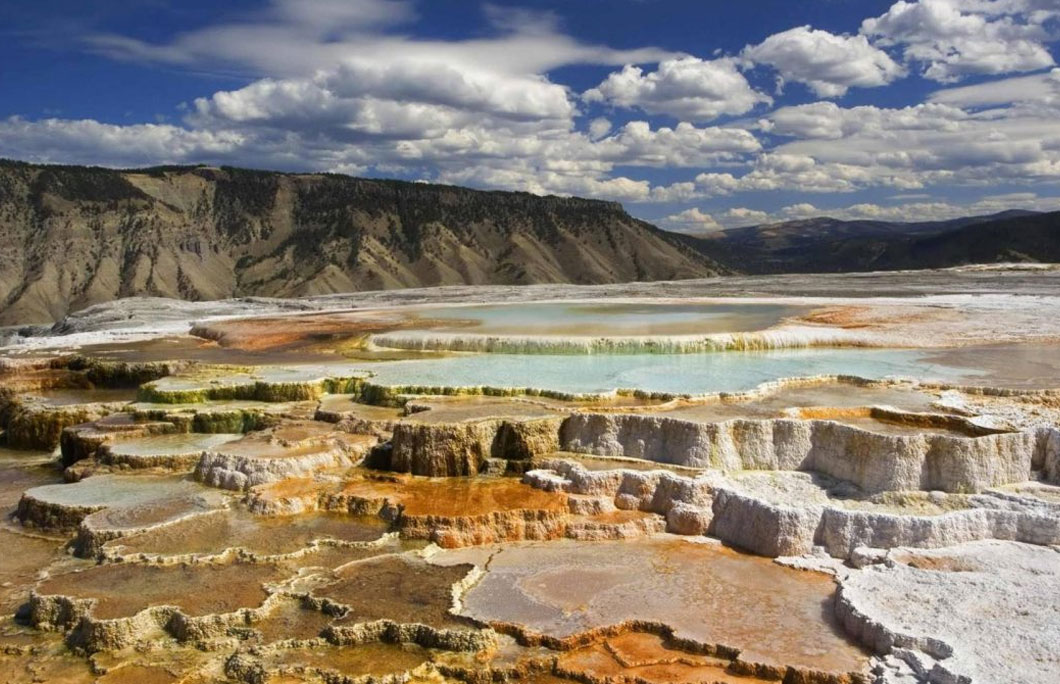 Just about everyone dreams of floating in the Dead Sea. This fascinating lake is sandwiched between Israel in Jordan and is one of the top destinations worldwide, whether for religious reasons or simple curiosity. The water is extremely rich with minerals and known for it's healing properties. What's really captivating, however, are the surrounding hills of Judea and Transjordanian plateaus that frame the mystical lake.
---
31. Antelope Canyon, Arizona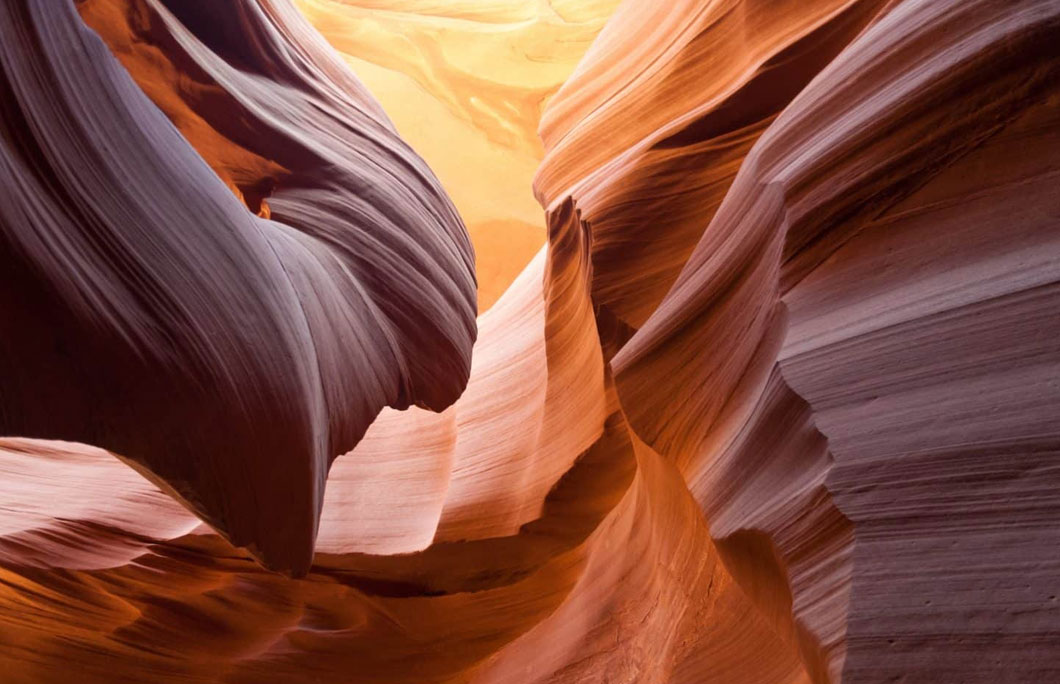 Few places are as awe-inspiring as Arizona's Antelope Canyon. Set in Navajo land just east of Page, Arizona this slot canyon is simply out of this world. Light seems to dance inside the deep walls creating every shade of orange imaginable. The wavy formations within are ethereal and will have you humbled at the fact that this geological curiosity was all carved from rainwater.
---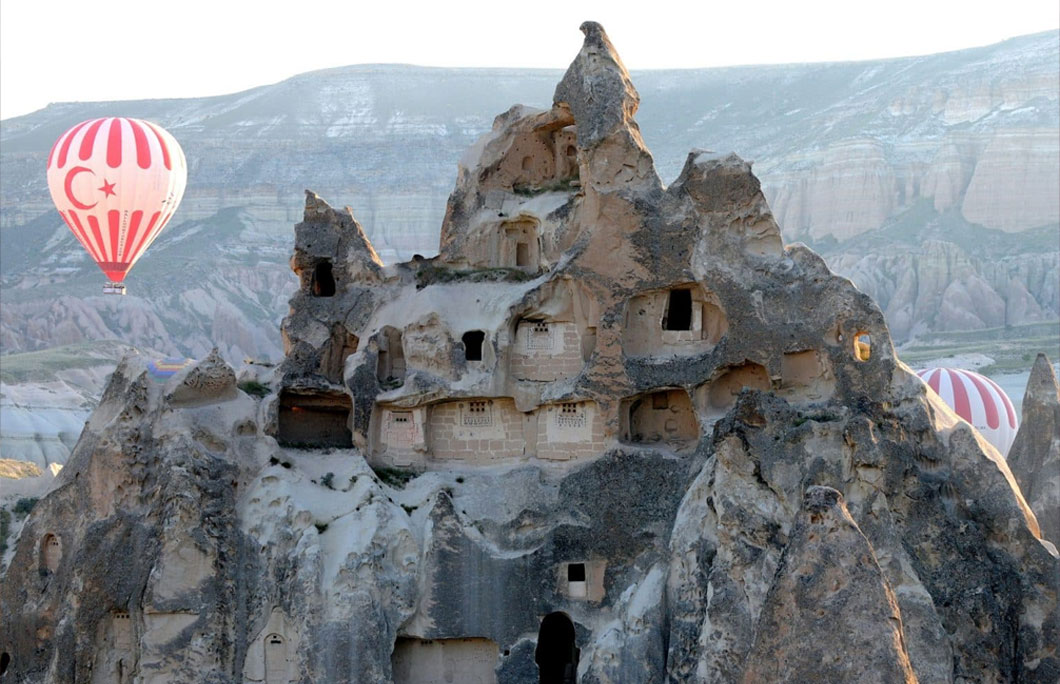 This ancient cave town is the epitome of mysterious and enchanting. The region which has been inhabited since the Paleolithic era gives way to a unique and patchy history unlike any other with its ancient cave dwellings and fairy chimneys. Moreover, you can enjoy a sunset peppered with countless hot air balloons, explore the lost underground cities or cosy up in any one of the ancient Anatolian caves.
---
29. Galapagos Islands, Ecuador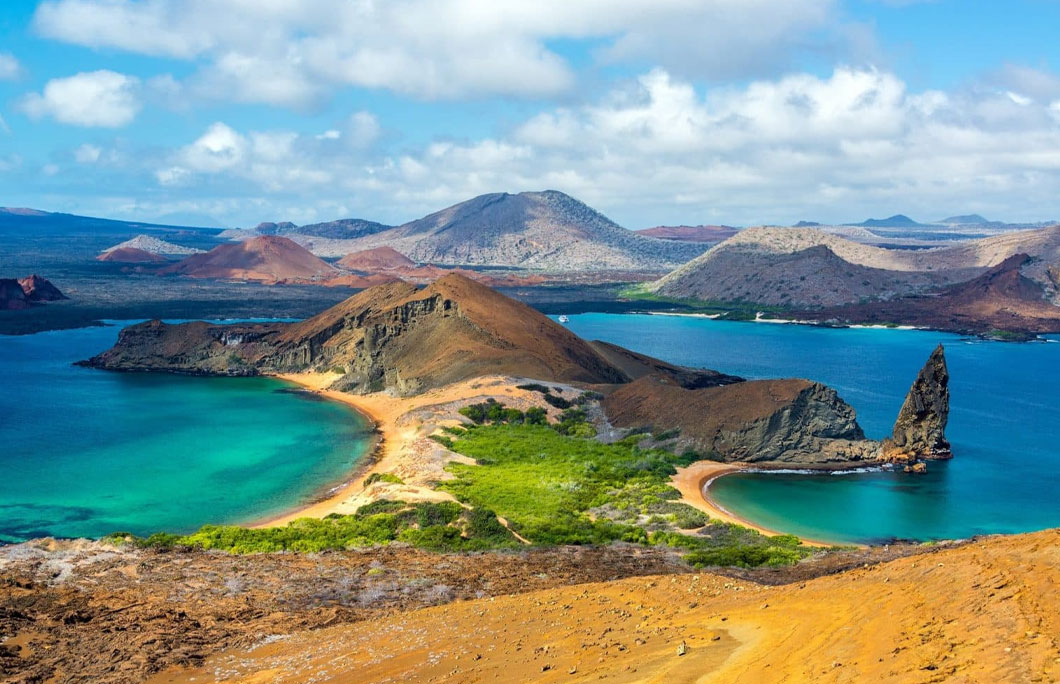 Ecuador's Galapagos Islands are a world-class destination for all things sea life. The stunning island chain is home to a plethora of sea lions, fur seals, marine turtles and just about every fish you can imagine. Additionally, 97% of the islands are national parkland meaning the natural beauty remains untouched and protected. Whether you fancy active volcanoes, colourful wildlife or geological wonders, Galapagos has it all.
---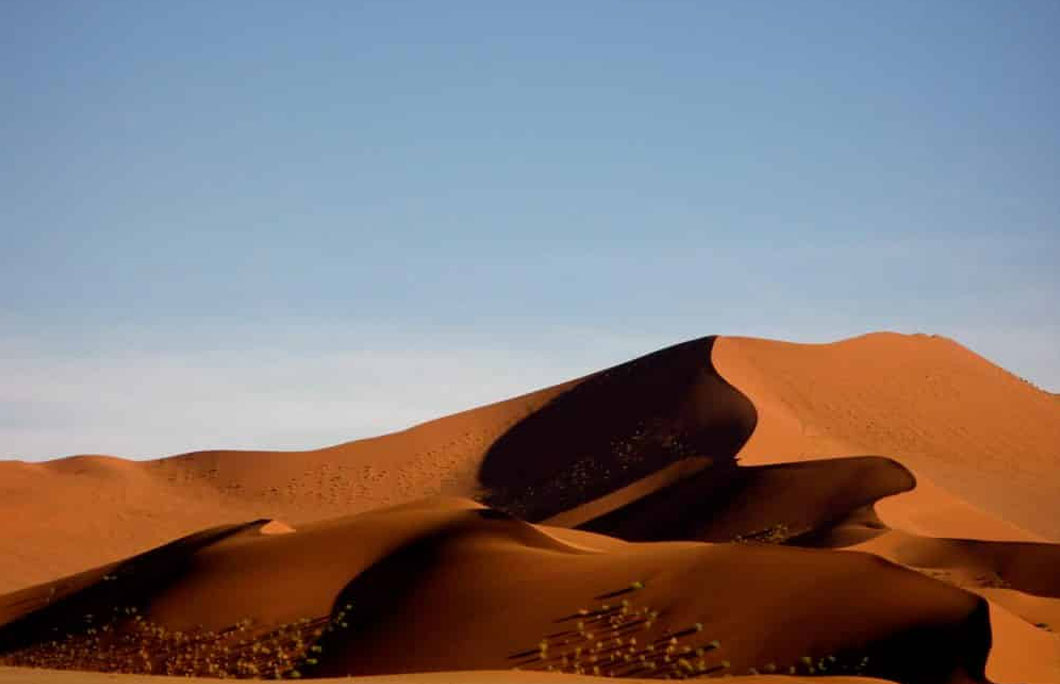 Sossusvlei, which translates to "dead-end marsh" perfectly encompasses Nambia's unspoilt desert wonder. Tucked deep within the Namib-Naukluft National Park which doubles as Africa's largest conservation area, Sossusvlei is a sight for sore eyes. Vast, gigantic waves of orange and red dunes dominate the areas surrounding alabaster-white plains making for one fo the world's most visually stunning areas.
---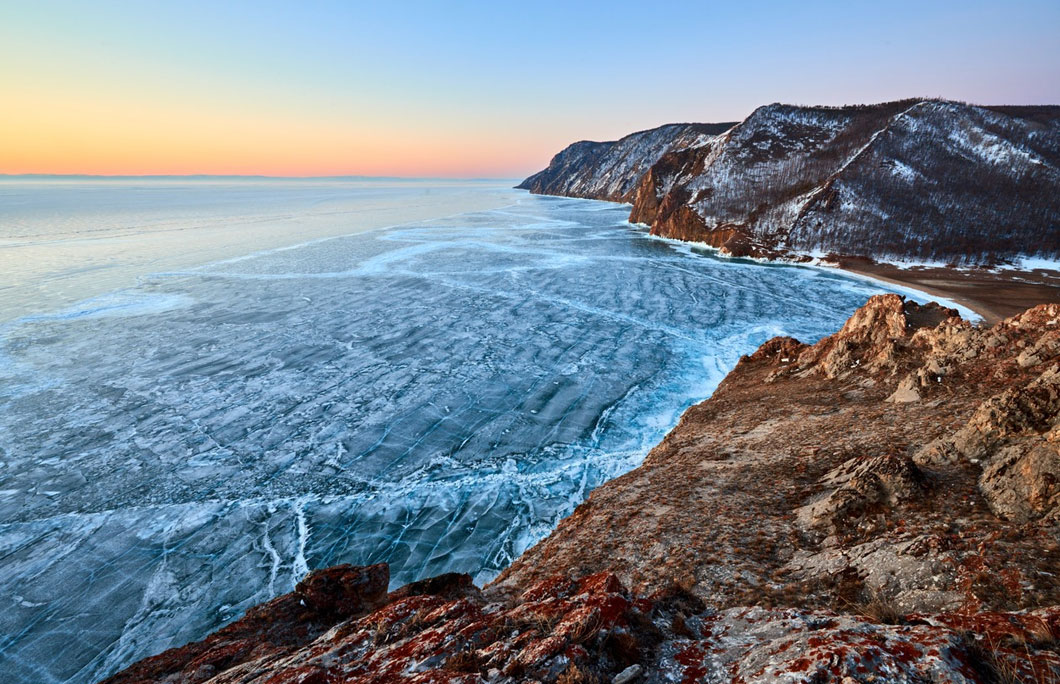 Old, deep and mysterious are just a few words to describe Lake Baikal. This ancient wonder is tucked deep within southern Siberia and is the world's oldest and deepest lake. Due to its sheer size and age, it's given way to some of the most unique plant and animal species on the planet. The lake which holds a staggering 20% of the world's freshwater comes complete with 27 (mostly) uninhabited islands meaning the majority of the massive area is completely untouched.
---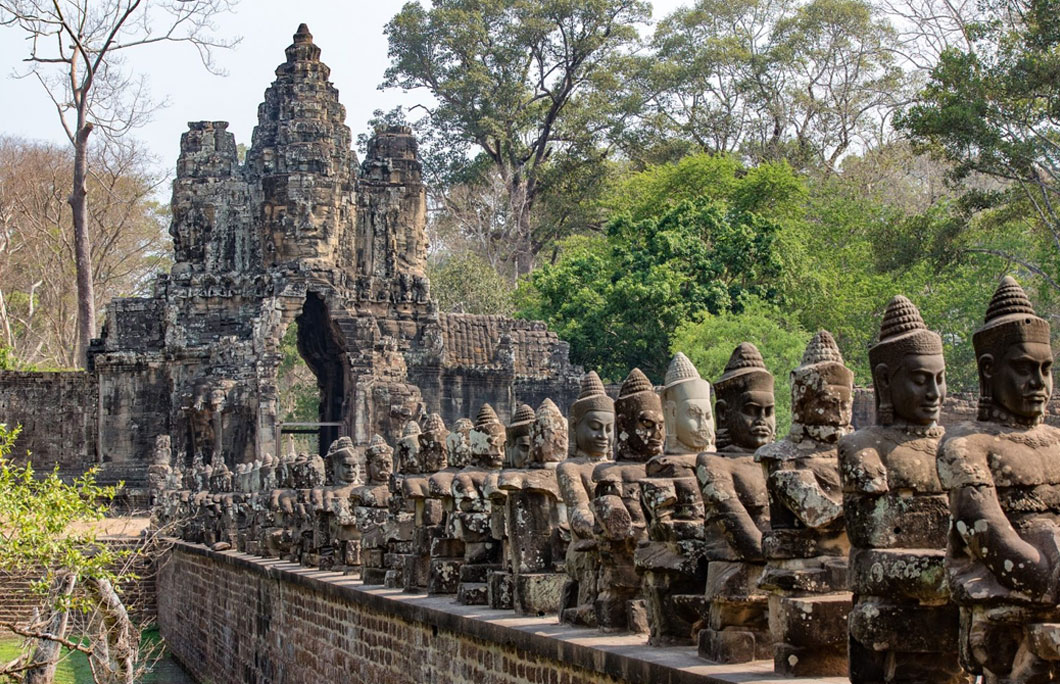 Who wouldn't consider the world's largest religious monument one of the most beautiful places in the world?! The sprawling temple complex of Angkor Wat defies time and stands frozen in the 12th century. This ancient city is not only a testament to Cambodia's vibrant Hindu and Buddhist culture and history, it's also visually stunning. The "city of temples" boasts upwards of 70 ancient temples, many of which are covered in intricate bas reliefs and story carvings of Buddhist and Hindu teachings.
---
25. Zhangye Danxia Geopark, China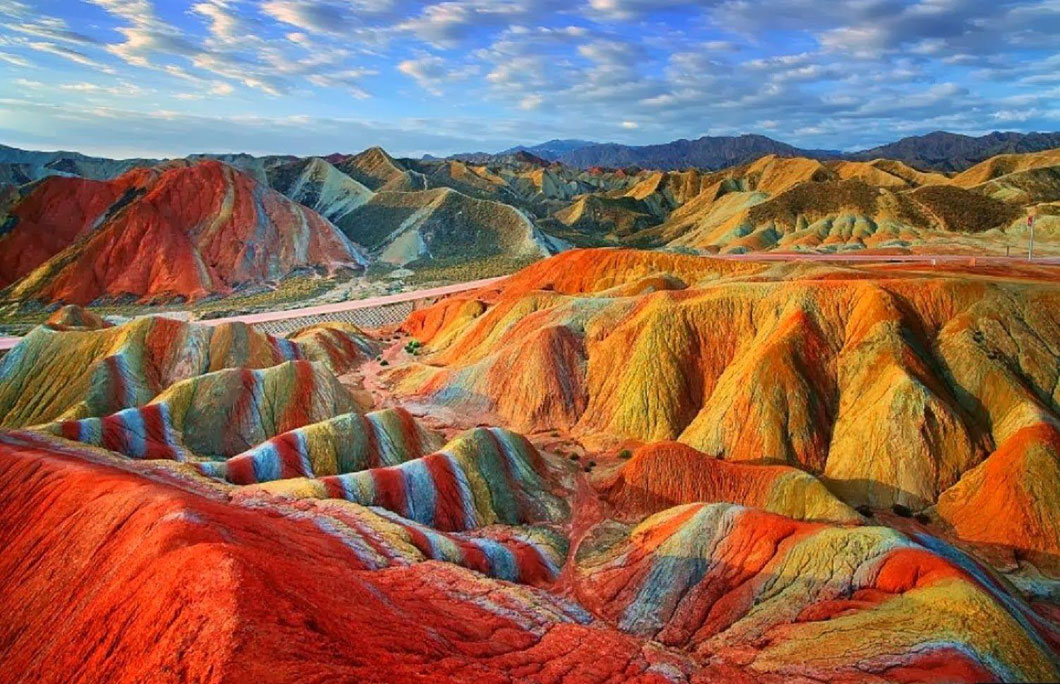 Gansu province in the northwest of China is home to one of the world's most stunning geological wonders – Zhangye Danxia. These mountains seem to be painted in just about every colour nature has to offer from the richest reds to the softest blues. Coined the "rainbow mountains," it's not hard to see why these kaleidoscopic rolling hills are one of the most beautiful places in the world.
---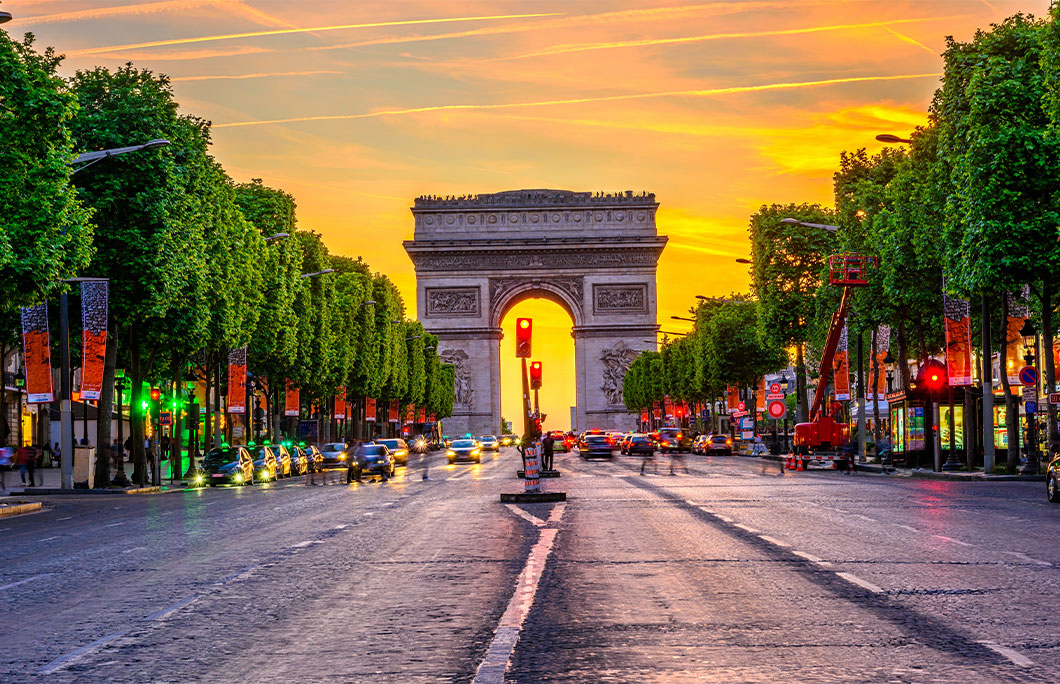 Paris is one of the most dreamy places on the planet not just for its world-class cuisine and museums, but for its charm. Anyone who has ever visited the City of Lights knows that there's just something about it. Maybe it's the pastel-coloured streets leading to Montemarte's Sacré-Cœur or the Eiffel Tower and Champ de Mars at sunset. Without a doubt, Paris has been and probably always will be one of the most admired places on Earth.
---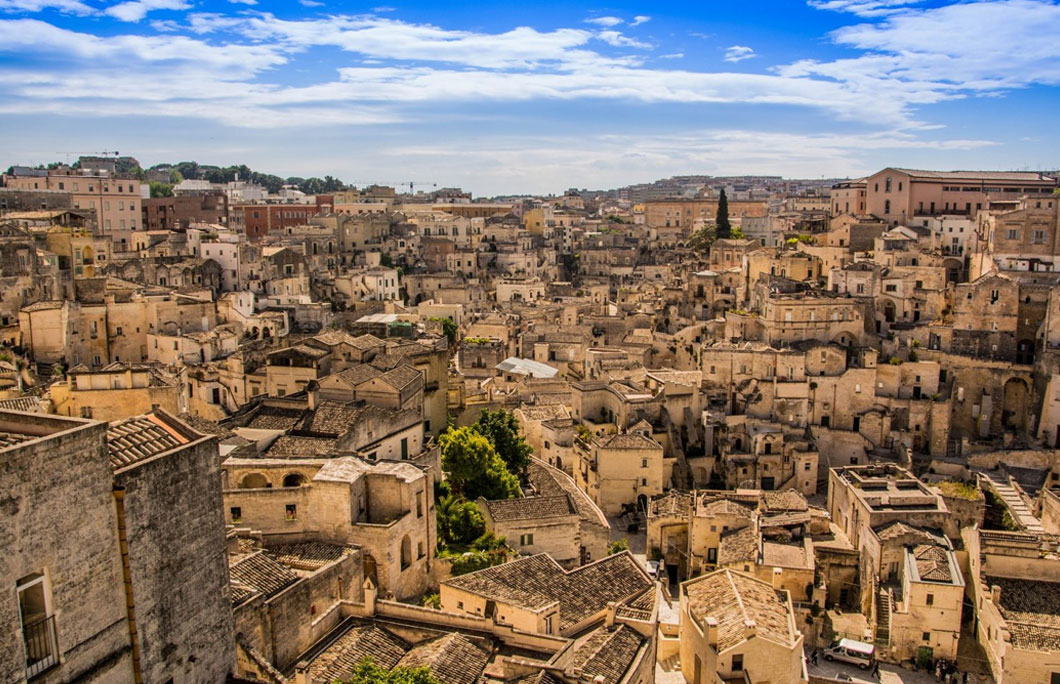 Matera, Italy has it all. We're talkin' ancient cave houses, stone-carved churches, Byzantine frescoes and everything that screams Southern Italy. Holding the title for one of the world's oldest inhabited cities, there's a lot to love about this cosy Basilicatan village from its palaeolithic treasures to its unique temples. It's not lacking on the visuals, either. Best of all, this ancient Italian town is built high atop a hill overlooking Gravina River and the surrounding canyonland.
---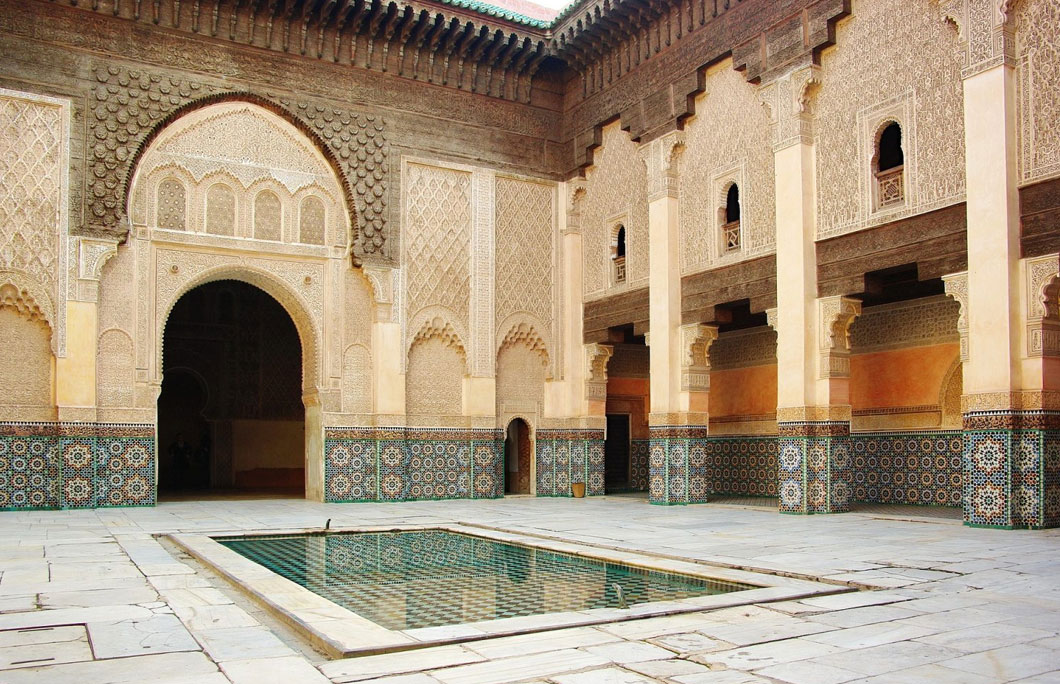 This amazing Moroccan city is known for its stunning luxury hammams and gorgeous riads making it a jewel of the world for centuries. In addition to a unique local culture and incredible food scene, the architecture is simply breathtaking. Bahia Palace and Dar Si Said are loaded with intricate tilework, delicate floral painted ceilings and opulent bounties of marble and geometric wonder. Then, there are the gardens full of exotic plants and French Orientalist style.
---
21. Mu Cang Chai, Vietnam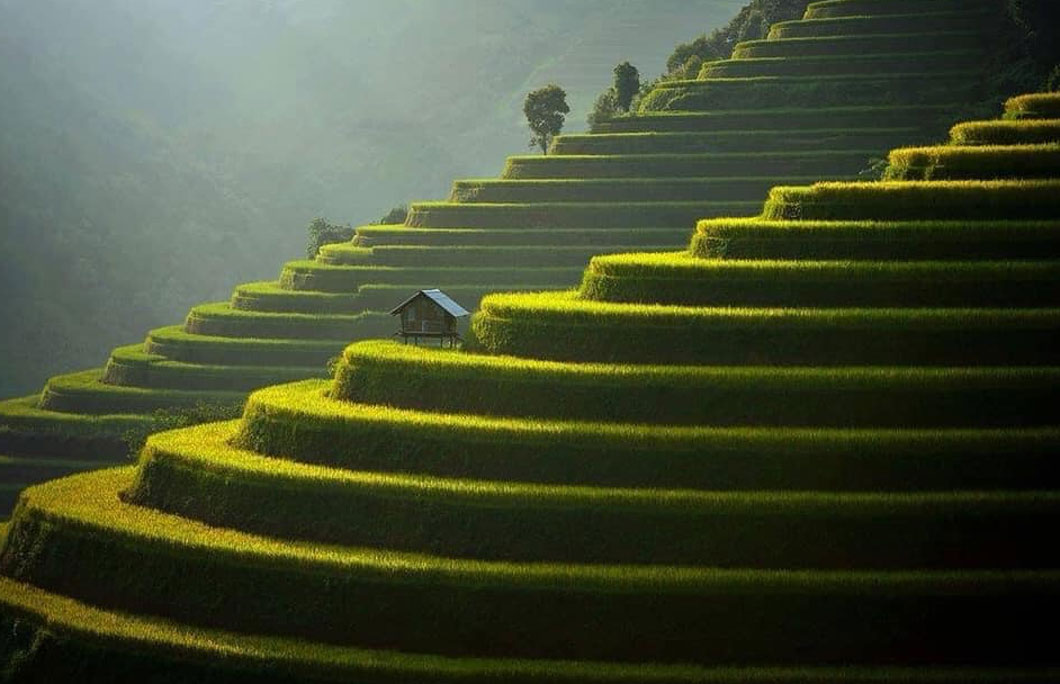 When you imagine magnificent Asian rice fields swirling on the slopes of velvet green hills, you're picturing Mu Cang Chai, Vietnam. Centuries of careful cultivation have shaped what is easily some of the most beautiful rice terraces in the world. But it's not all ag here. Mu Cang Chai is also full of hiking trails and vibrant local culture. Black Hmong, a branch of one of Vietnam's largest ethnicities are the primary residents. Moreover, Mu Cang Chai provides a unique look into their way of life.
---
20. Mostar, Bosnia and Herzegovina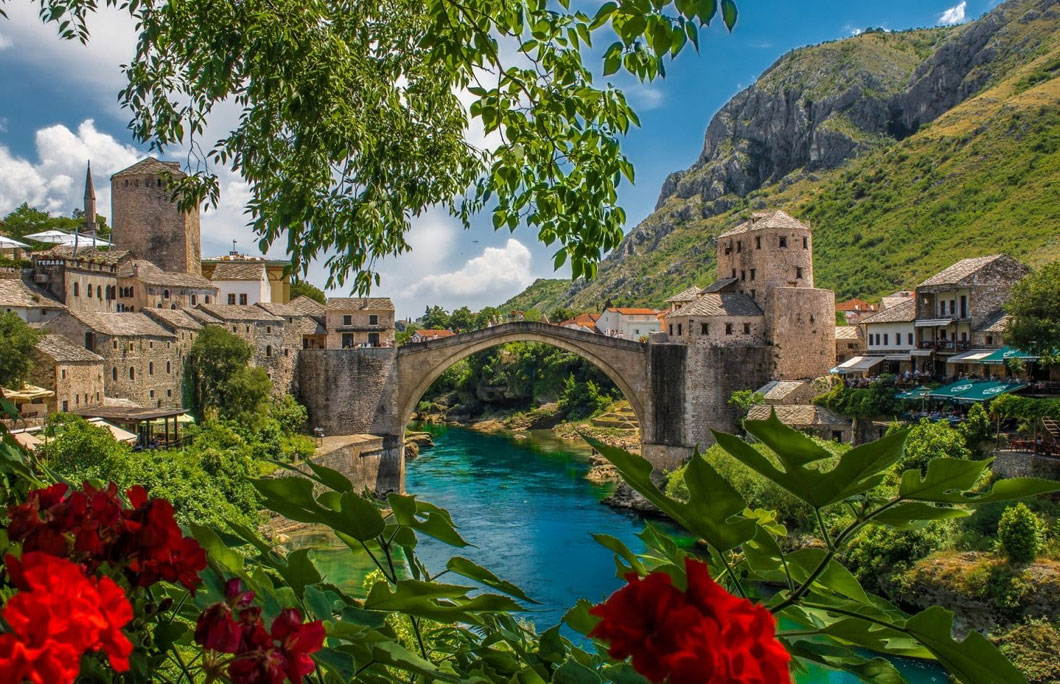 Mostar is a crossroads of natural beauty, Old World architecture, Ottoman fortresses and Christian churches. Hiding away in the mountains region along the Neretva River, the Herzegovina capital is famous for its Ottoman architecture. Especially the Stari Most bridge which rainbows over the river and draws bridge divers from all over. Like much of the region, Mostar is a perfect blend of Christian and Ottoman culture with mosques here, churches there and a few monasteries in between.
---
19. Fiordland National Park, New Zealand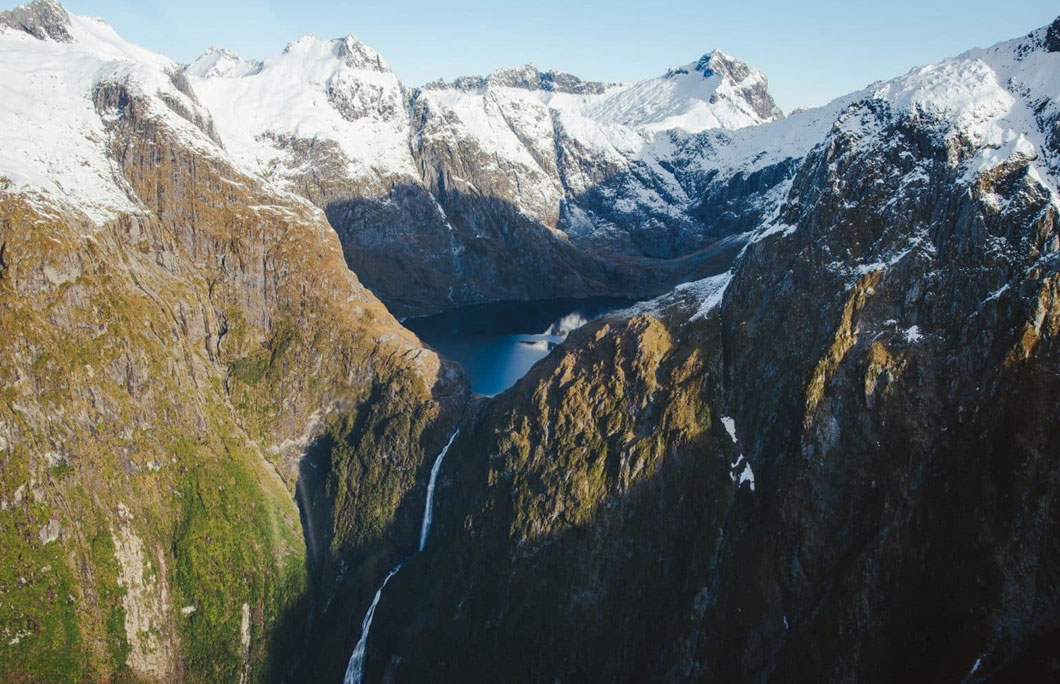 Fiordland National Park is truly New Zealand's crown jewel. Home to Mitre Peak, the majestic fiords of Milford and Doubtful Sound plus the beautiful lakeside towns of Te Anau and Manapouri, there's lots to love. Likewise, the area is full of untouched forest, towering mountains and a wild, rugged atmosphere. Thanks to its bountiful hiking trails and wows at every turn, Fiordland is considered the sightseeing and walking capital of the world.
---
18. Boracay, The Philippines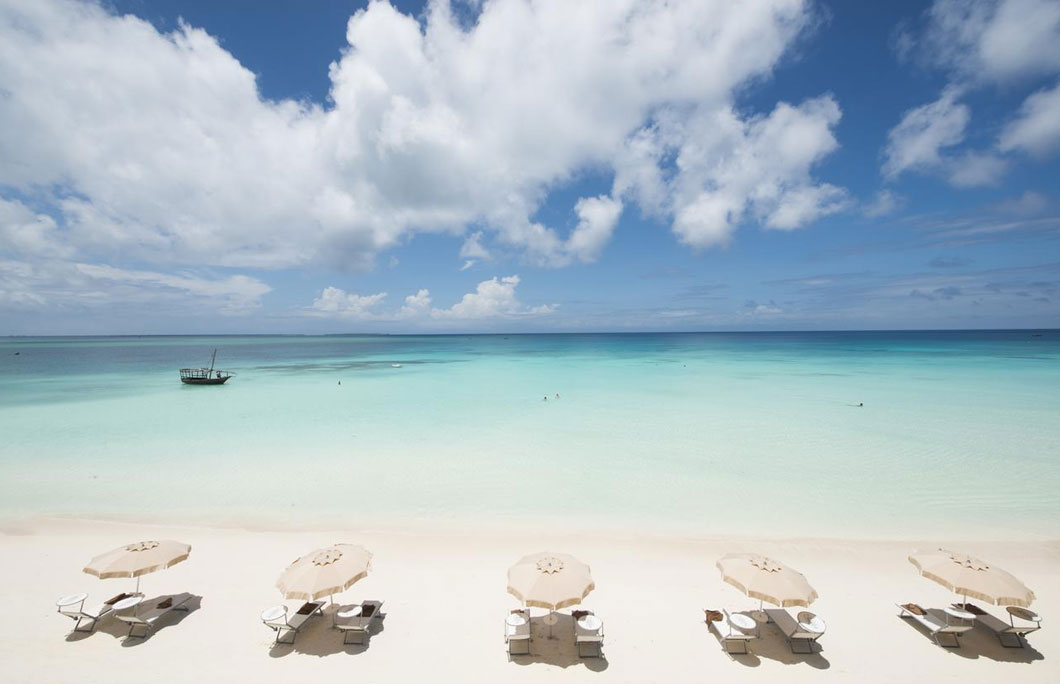 Just an hour away from Manila, Boracay is tucked away in The Philippines' Visayan region. This pristine island is one of the world's top destinations for some R&R. Tranquil beaches, casual nightlife and lush tropical scenery makes it easy to see why. The peaceful island also boasts a unique food scene and has managed to maintain its unique Aklanon culture.
---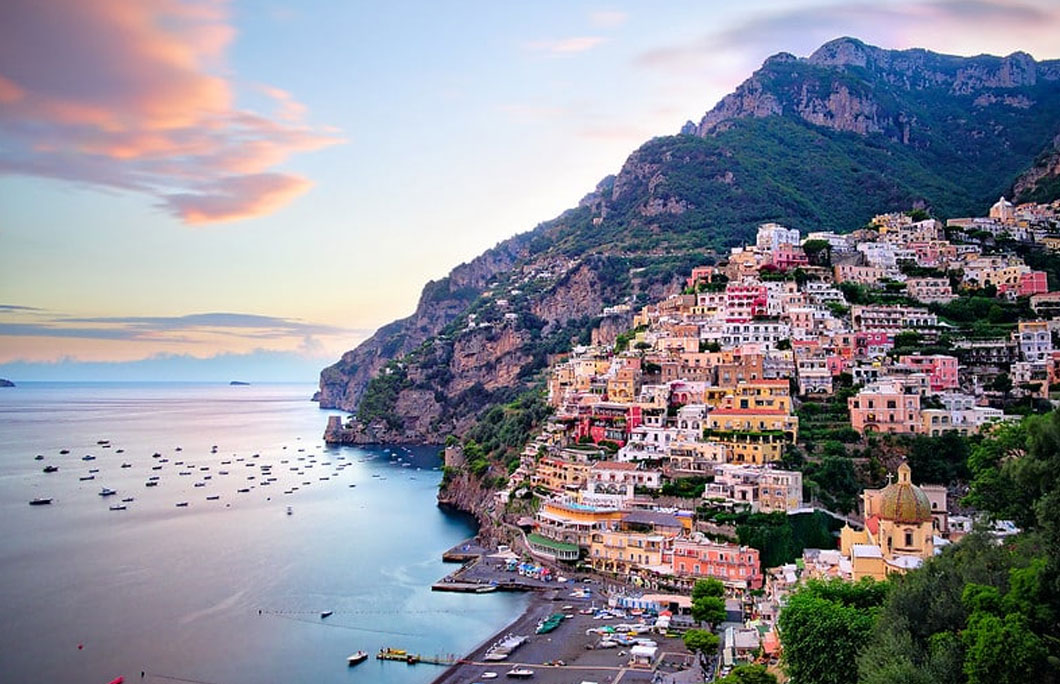 Positano is the "it girl" of Italy's most romantic, colourful and charming region – The Amalfi Coast. Its gorgeous candy coloured cliffside houses, unbelievable food, stunning Mediterranean waters and incredible Roman history are just a few things it has going for it. Positano is a place that doesn't seem real. It's the epitome of romance, adventure, food and culture all rolled into one.
---
Chefchaouen is a place you have to see to believe. This charming Moroccan city is known for its azure drenched walls in every shade imaginable. Founded in 1471 the small town has been under a variety of rules and occupations from French and Spanish to Arabic. Thanks to this, it is incredibly diverse in terms of food, architecture and local culture. Likewise, you can wander the endless blue streets in search of handmade textiles and good or pop into any one of the world-class tea spots for Moroccan tea.
---
15. Sidi Bou Said, Tunisia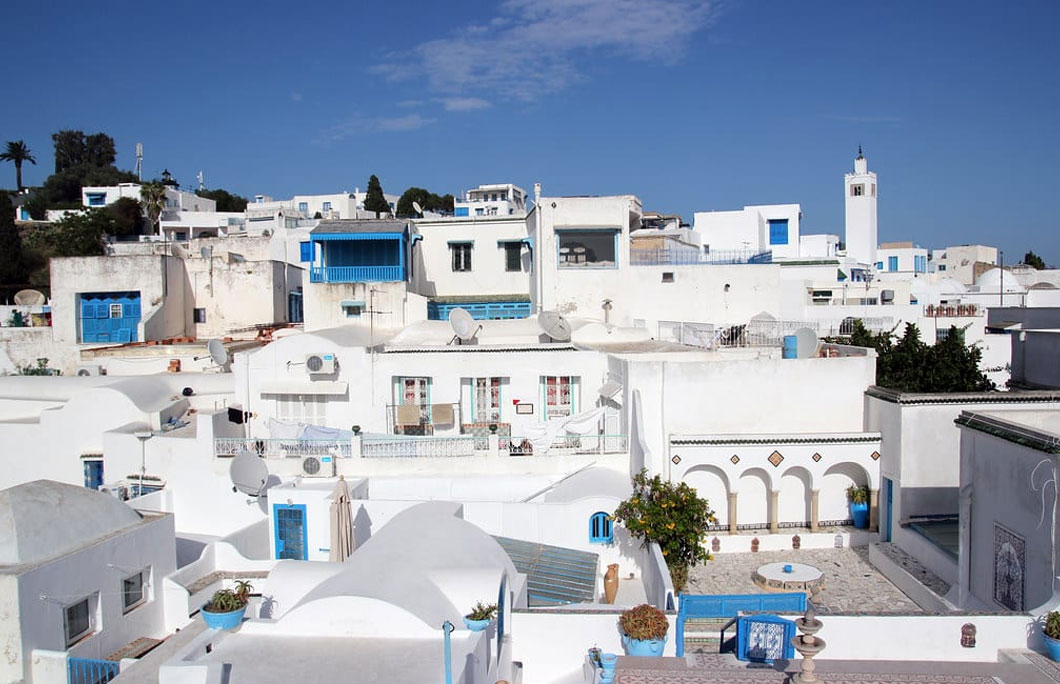 Cobalt blue and chalk white-domed villages of Sidi Bou Said are the hip Tunisian cousin of Greece's Santorini. The ancient Mediterranean city is famous for its quaint cobblestone streets and brilliant blue terraces. A stroll through the Old Towns winding Arabian streets will feel like stepping back in time. If that weren't enough, Sidi Bou Said is simply beautiful with flowers draped all over, intricate hand-painted walls and artsy cafes galore.
---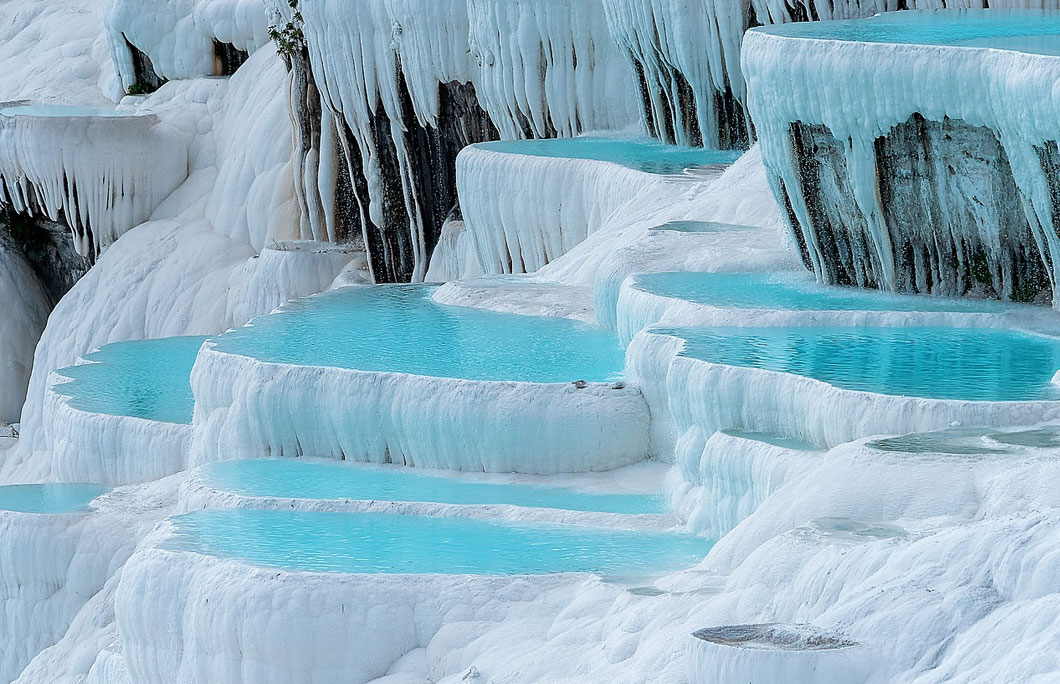 Turkey's series of healing thermal pools known as Pamukkale has been functioning as a spa since the second century BC. This UNESCO World Heritage Site also boasts the ancient Greco-Roman city of Hierapolis. The best part though, is simply the views. The calcium-rich powder blue pools overlook the Curuksu Valley creating a visual experience like none other. After all, a place whose name means "cotton castle" is bound to be incredible.
---
13. Lauterbrunnen, Switzerland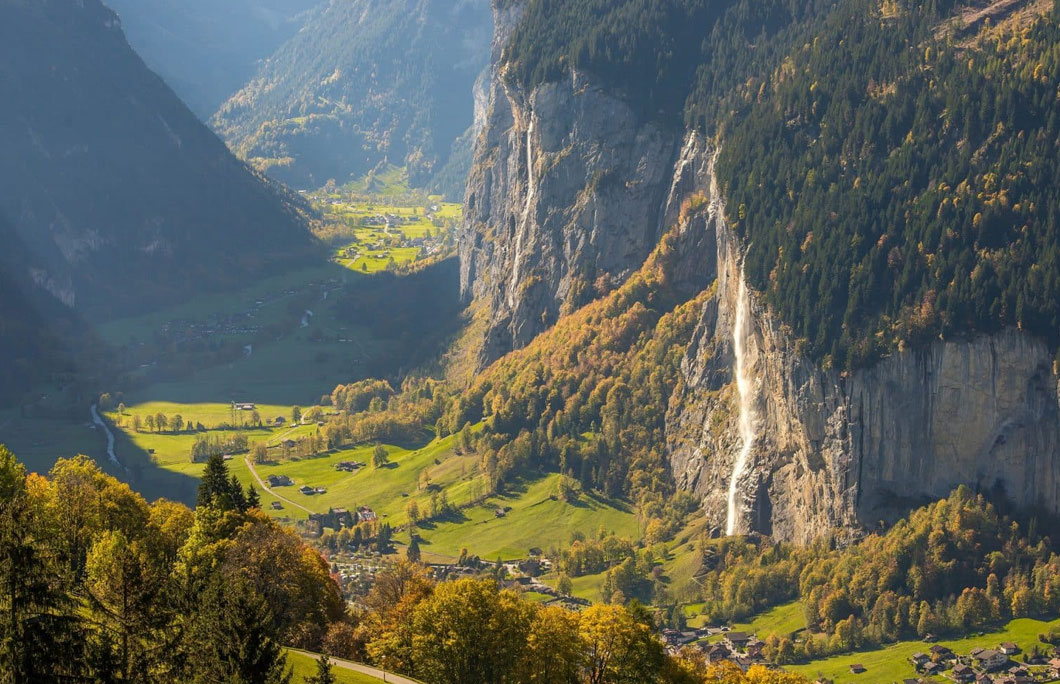 Nothing says charming mountain village like Lauterbrunnen. Quaint quiet and quintessentially Swiss, Lauterbrunnen is one of the most picturesque places in the world. Dotted with perfect chalet-style houses scattered over verdant green fields, the entire area feels like something from Sound of Music. Serene village life isn't all it has going for it either. The scenery is to die for and even sports the nickname 'Valley of 72 Waterfalls' so no wonder it's one of the most beautiful places in Europe and the world.
---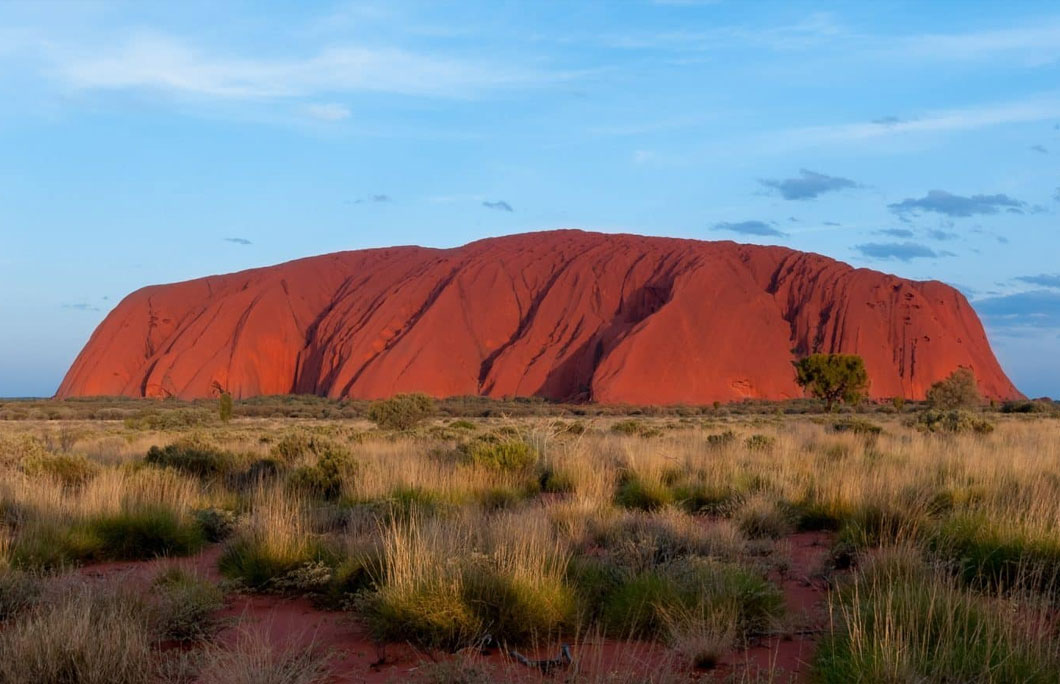 Ayers Rock or Uluru in Australia has fascinated onlookers for millions of years. The 700 million-year-old sacred rock which is perched deep in the Outback is a pilgrimage for spiritualists, backpackers and nature lovers alike. The ancient holy site is precious to the local Aboriginal people and carries a cultural and religious significance that is unparalleled.
---
11. Cliffs of Moher, Ireland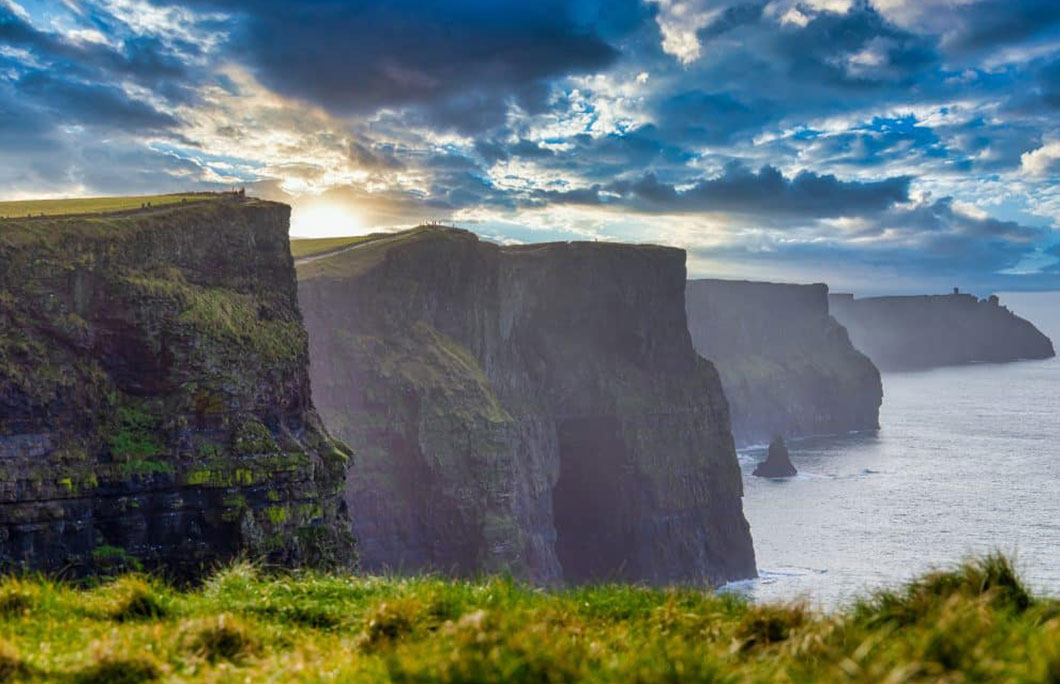 Few places give that chill-bump-watery-eyes feeling like Ireland's Cliffs of Moher. Situated on the Wild Atlantic Way, these spectacular sea cliffs jut out of the Atlantic soaring to over 700 feet. Along the coastline, you can spot O'Brien's Tower and even the Aran Islands far off in the distance. It's a place that takes rugged Irish beauty to a whole new level.
---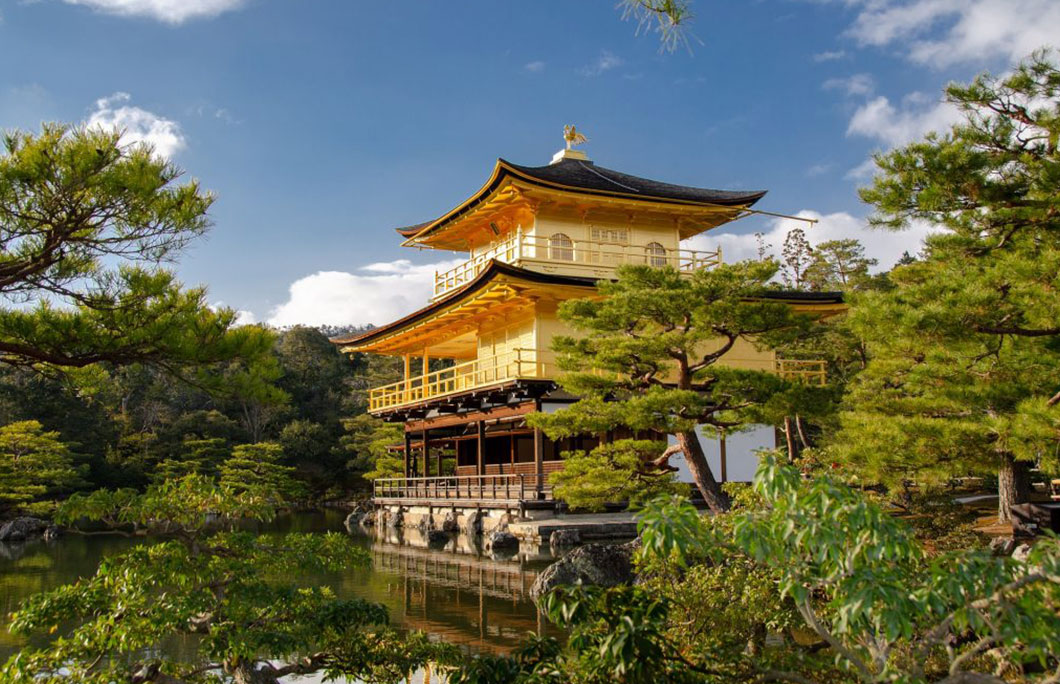 Considered to be the cultural capital of Japan, it's no wonder that Kyoto is full of ohs and ahs. From countless Buddhist temples, Shinto shrines and pristine gardens, the place is oozing with culture and stunning architecture. The royal city also served as the emperor's residence from 794 to 1868 and has more than a few palaces to show for it. Kyoto is truly beautiful year-round, but in Spring, when the cherry blossoms are in bloom, you're in for something magical.
---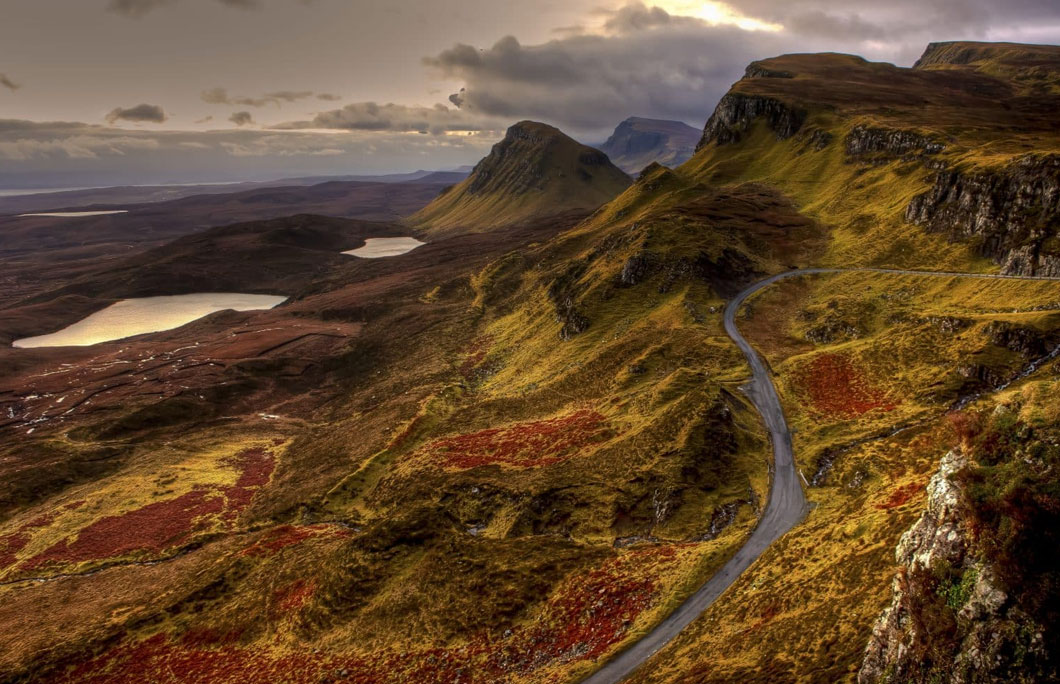 Fairy glens. Crystal clear lochs. Lost castles. Rolling hills. And whiskey, lots of whiskey. The Scottish Highlands is one of the most magical places on Earth for its stunning landscapes, culture and food. From Glencoe, Inverness to Skye the Highlands do not lack in regards to wild, rustic beauty. Any season of the year you'll be met with mindblowing natural wonders whether burnt orange fields in autumn or vibrant spring meadows.
---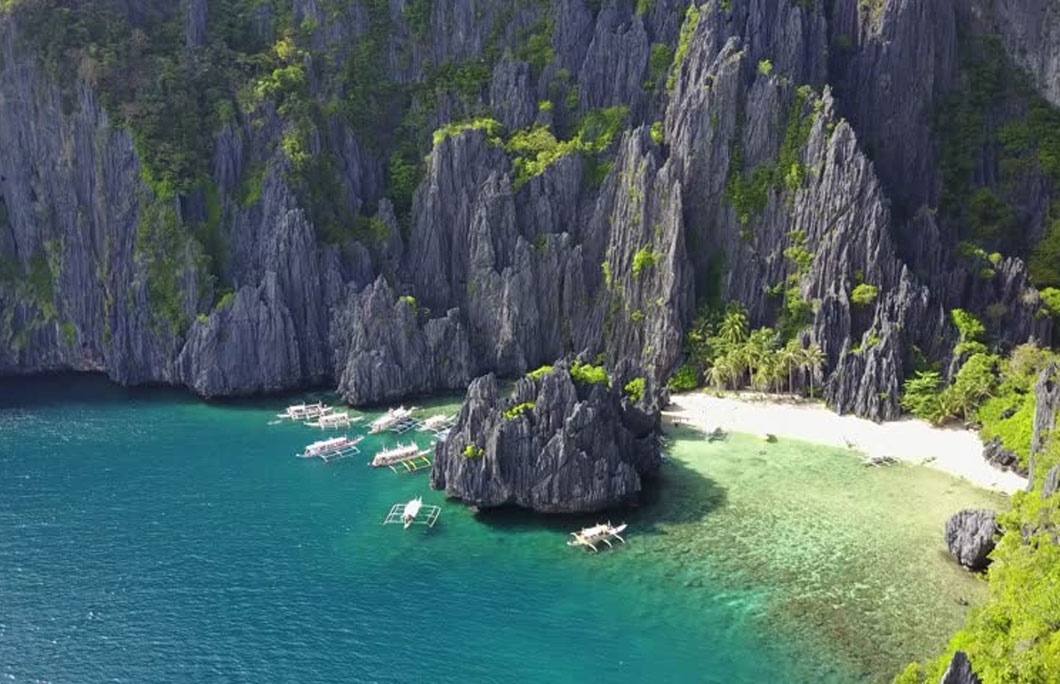 This immaculate string of islands is seen as some of the best in the world and it's pretty obvious why. Palawan is a fantastic triple threat of diverse wildlife, pristine landscapes and subterranean marvels. Because of its stretch across the Sulu and South China seas, it boasts a huge variety of nature from steep limestone cliffs to jawdropping coves and unbelievable beaches.
---
7. Banff National Park, Canada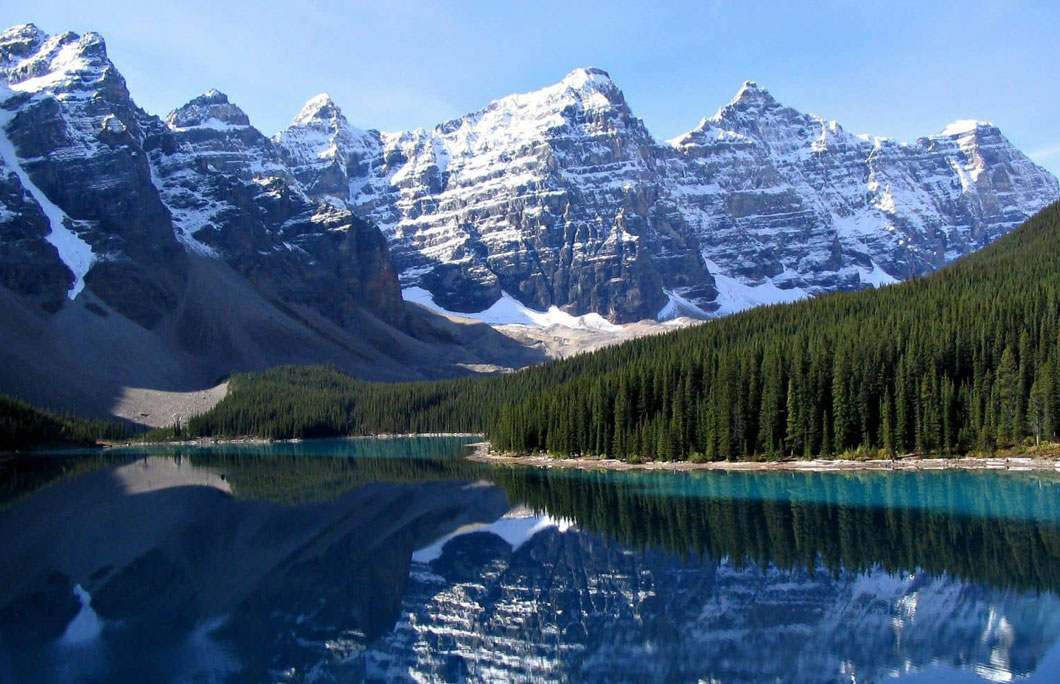 Breathtaking alpine meadows, vibrant wildlife and towering forests are just a few things that make Banff National Park one of the world's most beautiful places. The sprawling natural area is home to phenomenal lakes such as Lake Louise, Lake Peyto and Lake Moraine. Then there's the wildlife – the elk, moose, grizzlys and sheep seem to just pour out of this place.
---
6. Great Barrier Reef, Australia
Firstly, The Great Barrier Reef is one of the most magnificent places to ever exist. In addition to being stunningly beautiful, it's home to an impressive diversity of species. In fact, the massive reef hosts more than 1,500 species of fish and holds 10% of all the world's fish. Additionally, this plethora of living corals and thriving seabeds is millions of years old and is the only living structure visible from space.
---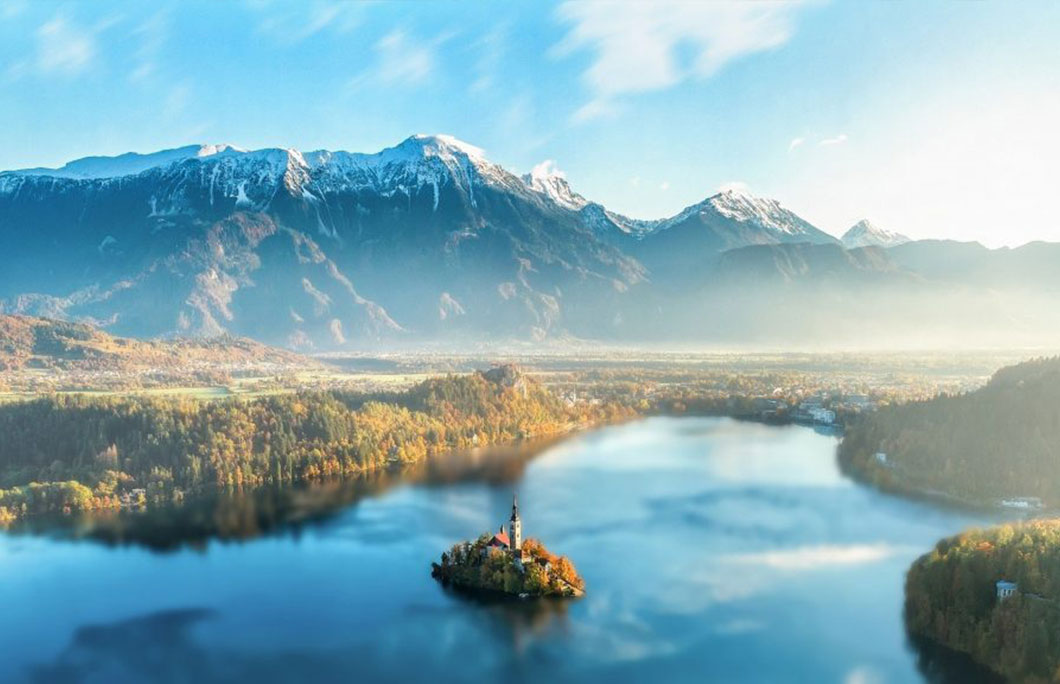 Tucked away in Slovenia's Julian alps is a place meant for fairy tales. Lake Bled has all the ingredients of a perfect location. It's full of historic charm and a variety of landscapes such as mountains, forests and of course, the lake itself. The beautiful area is home to pearls such as the 1,000-year-old Bled castle and the ever amazing Church of Mary the Queen which dominates the lake.
---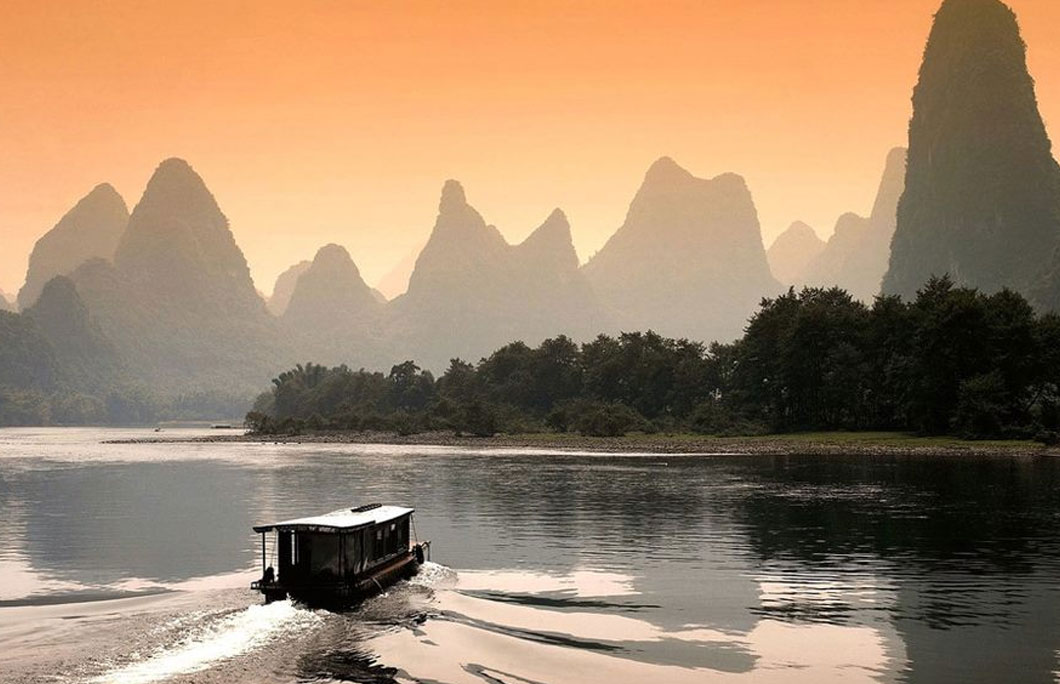 China's Li River boasts some of the most incredible scenery in the world. Peaceful grazing buffalo, hard at work farmers, and focused fisherman dot the idyllic landscape. National Geographic has coined Li River as one of the world's "10 watery wonders", and that's saying something. By the same token, anyone who ventures down the winding river will be met with ancient villages, verdant bamboo groves, jagged cliffsides and more.
---
3. Grand Teton National Park, Wyoming
Grand Teton National Park is a popular destination for any mountain lover. Whether you're after valleys, lakes, mountains, charming cabins or stellar sunsets, this place has it all. The remote location and unbelievable mountainscape has lent it the reputation as one of the most beautiful places in the world. The Grand Tetons rise 7,000 feet above Jackson Hole Valley and dominate the already breathtaking area.
---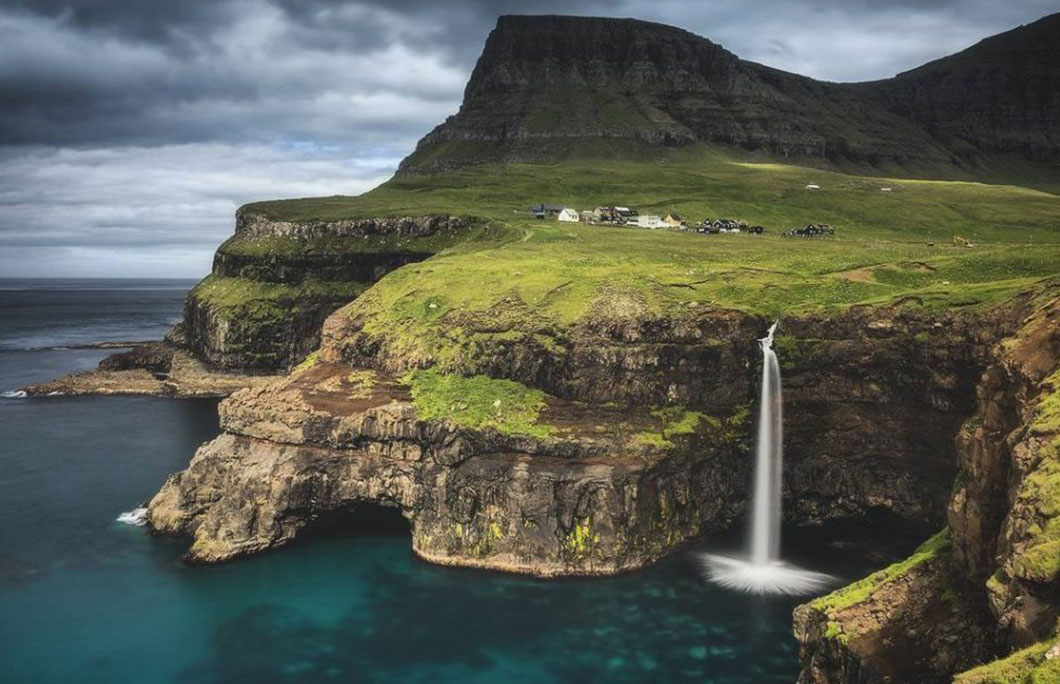 If your idea of beauty is a series of remote islands across the North Atlantic Ocean, Faroe Islands are the place to be. Stretching between Iceland and Norway, these pristine ancient islands are out of a Nordic dream. It's got all anyone could hope for – crystal clear waterfalls, rocky cliffs that seem to jut out of nowhere and velvety green hills. The best part, though? The island is also full of the most adorable bird on the planet – puffins.
---
1. Torres del Paine National Park, Chile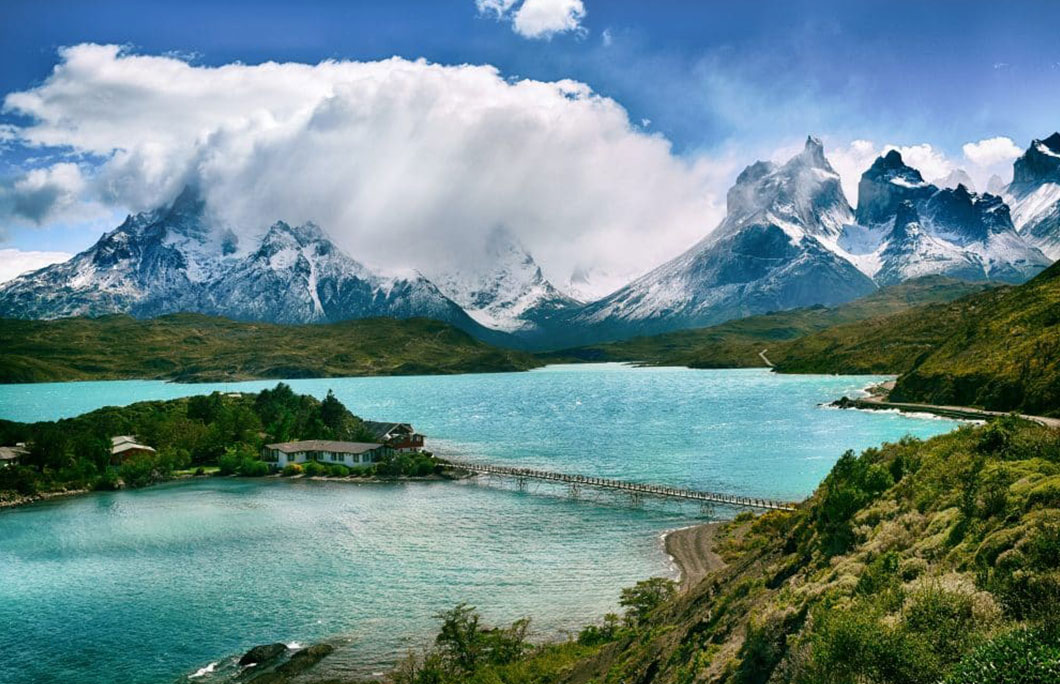 Spread across the southern Chilean Patagonia is the ever magnificent Torres del Paine National Park. To say this park is full of beautiful landscapes would be a massive understatement. Even by Patagonian standards, Torres del Paine is absolutely awe-inspiring. From the ancient glacial lakes to the jagged range of Cordillera, from roaming pumas and endless grazing guanaco, Torres del Paine is the epitome of wilderness and takes first place for the most beautiful places in the world.
---