National
Find the best National deals with Enjoy
A great value and trusted partner.
Huge choice of cars to suit every budget
Save up to 70% compared to buying on the day
10 years experience in car hire


National Car Hire
Founded in St Louis, Missouri, in 1947 as a syndicate of 24 independent US car hire firms, National Car Rental's 'Emerald Aisle' outlets are a common sight in many nations around the globe.
Today National Car Rental is part of Enterprise Holdings, which also owns the famous Alamo Rent A Car and Enterprise Rent-A-Car brands. The group manages 1.7 million vehicles worldwide, has $22.5 billion in global revenue and serves 9500 airports and neighbourhoods in 100 countries ̶ if dealing with a large car hire organisation provides peace of mind, this is the world's biggest!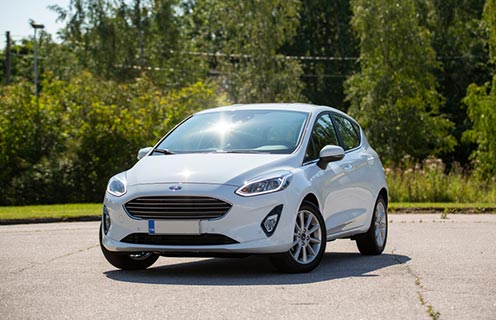 You should also feel assured by National's continues dedication to customer service, because it has recently doubled down on its quest to create a seamless and hassle-free car hire experience for customers. Using research insights to put you in control as the person renting the car, National works hard to remove friction at all stages of the process and make your car hire an enjoyable part of the holiday experience.
When you want a great choice of car and cracking customer service, National hits the mark ̶ Enjoy Travel helps you find fab deals on models like the nippy Toyota Aygo, spacious Didge Grand Caravan 7-seater, and L Chevrolet Equinox SUV.
Why choose National Car Rental from Enjoy Travel?
When you want high-calibre car hire from a long-established company that's part of a group with a global footprint, National has all the essential credentials.
But as well as providing competitive deals on your favourite vehicles, this is also a company that's dedicated to social responsibility ̶ economic impact and employment, local foundation grants, global philanthropic initiatives and sustainable transportation options are part and parcel of its operations.
When you hire a car from National through Enjoy Travel, you can usually expect the following components in your package:
Enhanced cleaning as standard on every vehicle
Third party liability
24-hour assistance
Theft protection
Collision damage waiver
Free cancellation up to 48 hours prior to agreed pickup
National Car Rental is a safe set of wheels whatever your travel plans ̶ whether you're taking a business trip to Birmingham UK or a family holiday to Boston in the US.
If you want to bag the biggest bargains from National, book through Enjoytravel.com as early as possible ̶ simply drop your dates and details in our sleek search engine and you'll have a choice of low-cost car hire deals at your fingertips in a split second!
With National Car Rental & Enjoy Travel You're Ready To Roll