Where to find the best nightlife in the South of France
The South of France is known worldwide for its yachts, its expensive cars, and its upmarket restaurants. But there's so much more to this beautiful slice of heaven than luxury. There are places where you can find flashy clubs and bars along the French Riviera, particularly in Cannes and Nice, but really, that just isn't feasible for everyone! But luckily, whether you're a backpacker on a budget or have the cash to splash, there's something here for you. Here are seven places to find the best nightlife in the South of France.
Best Nightlife in the South of France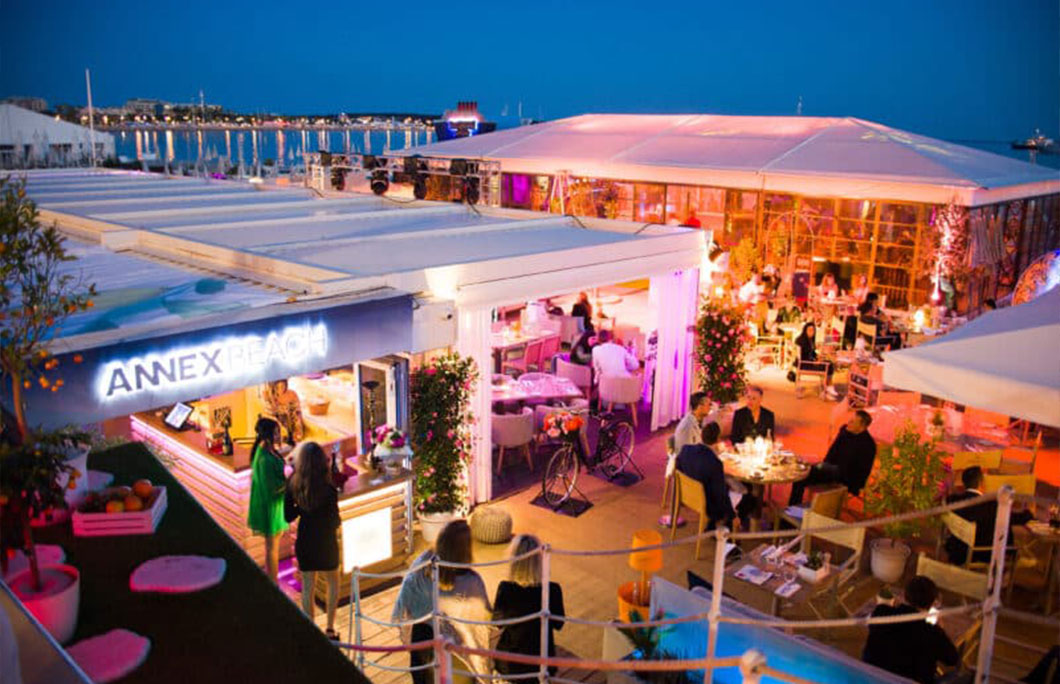 1. Cannes
Cannes is world-famous for its glamour, exclusivity, and prestige. But it also has some of the best nightlife in the South of France. From glitzy rooftop bars to cabaret clubs, this city comes alive with sparkly lights come nightfall. Most of the nightlife is contained in the city centre, and probably has the most variety for a visitor. If you fancy splashing the cash, head to the district of Le Suquet. You might even rub shoulders with celebrities, especially during Cannes Film Festival.
---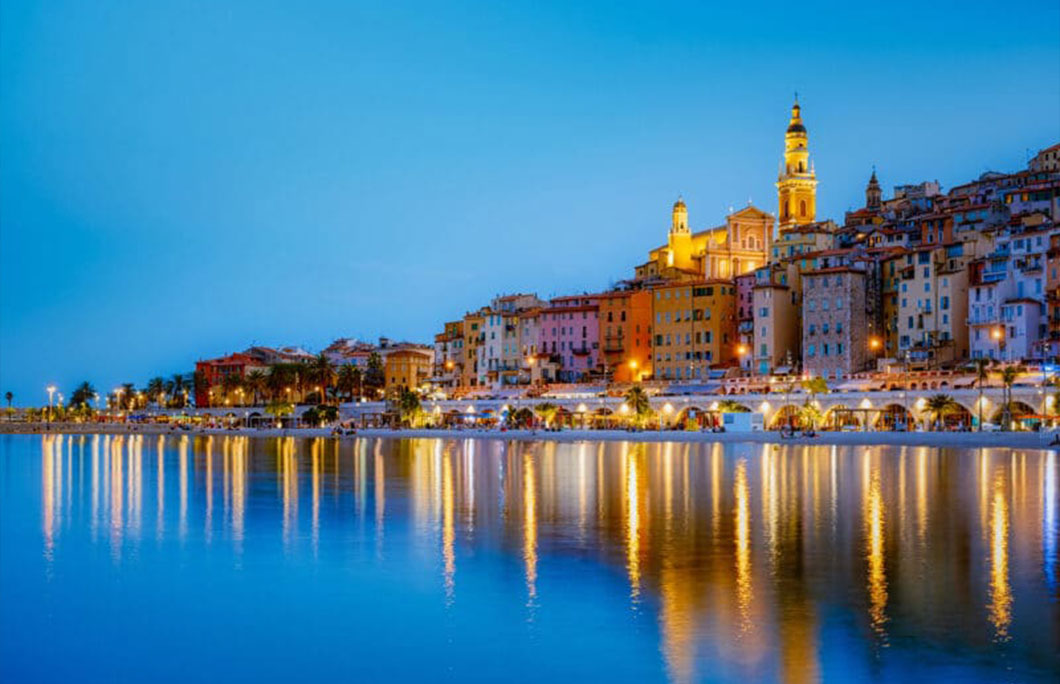 2. Nice
Nice is a great option for those who want to experience the beauty of the French Riviera, but are on a slightly smaller budget. The iconic Promenade des Anglais is lined with pubs, bars, and eateries for a beautiful night spent on the waterfront. If you want something more raucous, head into Nice Old Town for small bars, where people spill out onto the street. There are even some clubs in the Old Town, or go back to Promenade des Anglais to let your hair down on the dancefloor.
---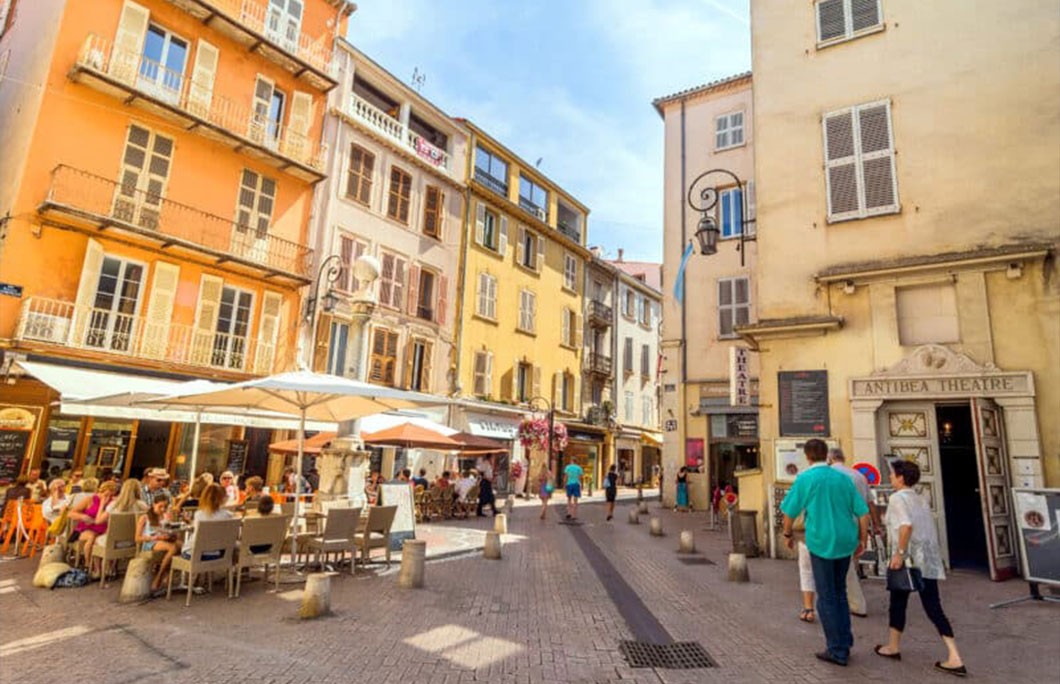 3. Antibes
Although Antibes is along the famed French Riviera, it has a more laid-back vibe. It's a particularly popular spot for yacht and boating crew – Antibes is one of the most popular ports along the riviera, so you very might well bump into some of the cast of Below Deck. The bars spread into a nightlife myriad, with English-style pubs and bars aplenty. It's not all raucous partying, there are lots of beautiful waterfront wine band cocktail bars to enjoy. So, whether you want to party all night in a packed club, nurse a beer on the strip, or sip wine on the waterfront, Antibes has something for you.
---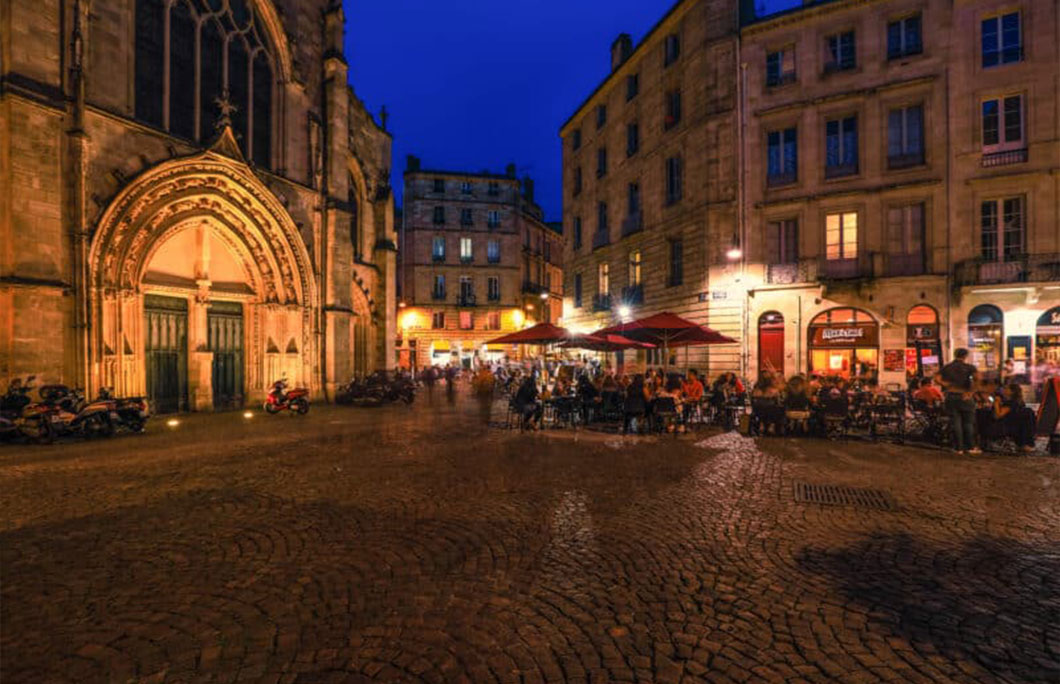 4. Bordeaux
When people think of Bordeaux, their minds might go to classy wine bars, vineyard tours, and sophisticated restaurants. While you can find all of this in Bordeaux, there's also a great selection of places to really let your hair down. It's known for its wines, but Bordeaux has a thriving nightlife scene that goes beyond wine. Head to the streets of Place de la Victoire and Quai de Paludate for a wild night on the town, stopping off at jazz bars, reggae venues, rum bars, Belgian beer pubs, and more. There's a huge student population in Bordeaux, which means that despite its exclusive reputation, the average price of a night out isn't actually too extravagant. If you want affordable, student vibes, head to Sénéchal – it's a super fun, 70s-inspired club.
---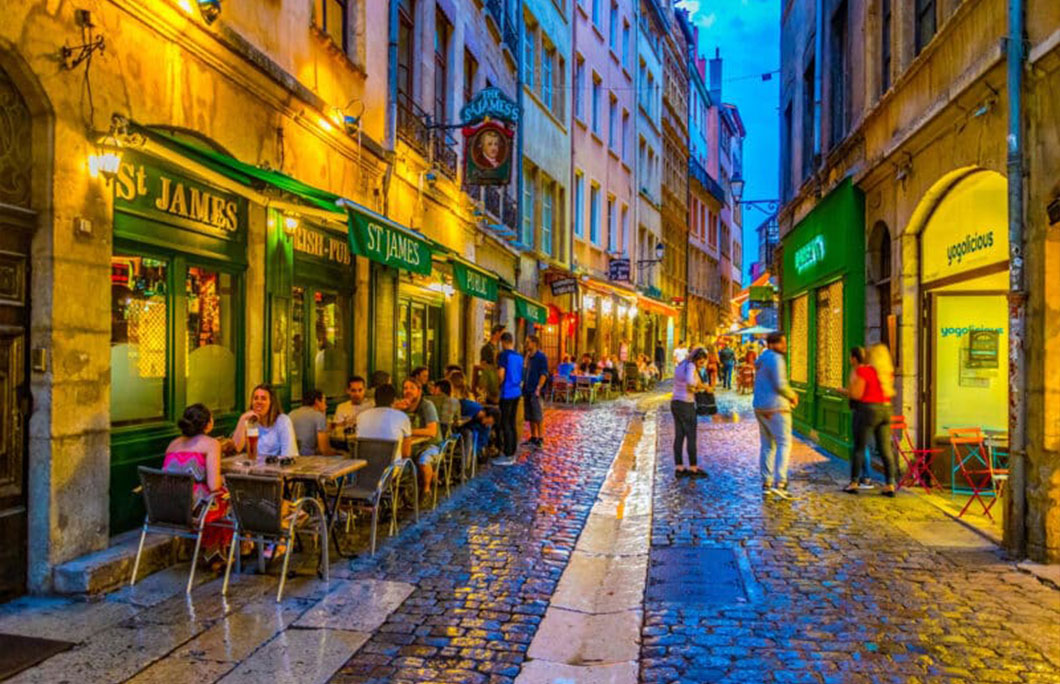 5. Lyon
Lyon, known as the City of Lights, has a vibrant and diverse nightlife scene. There is so much to explore in this magical city, from the pubs of the Old Town, to the bars of Terreaux Square, to the clubs of Brotteaux. Music enthusiasts will love Lyon, whether you're a fan of hip hop, jazz, reggae, classical, and more, there's something for you here. You'll find a lot of bars around Confluence, as well as along the riverfront.
---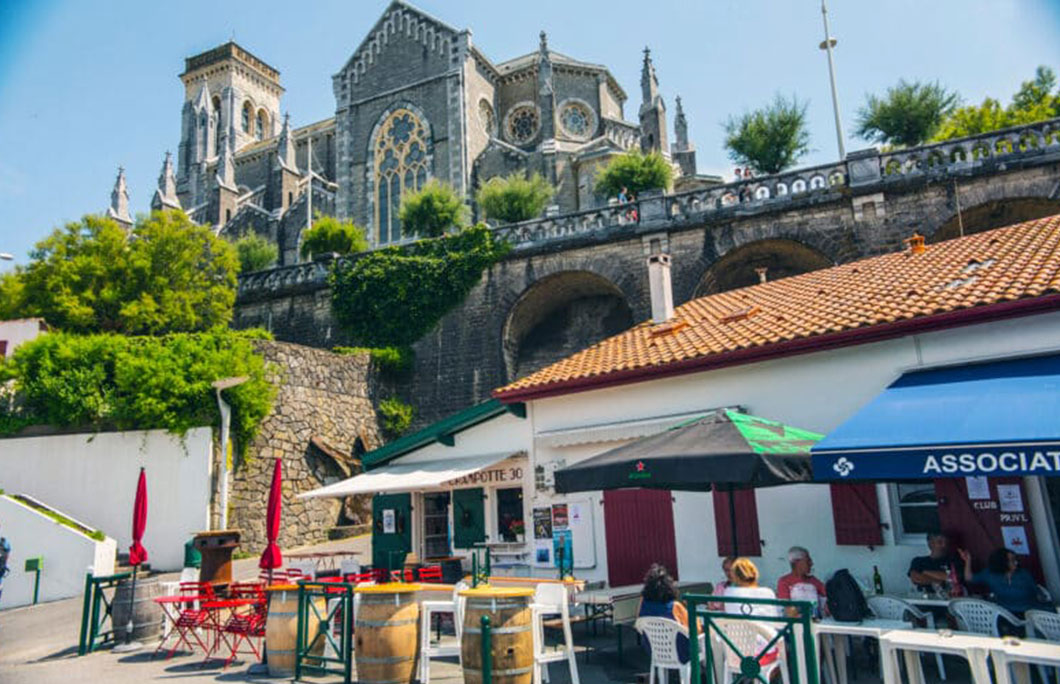 6. Biarritz
If 'cool' was a place, it'd be Biarritz. The Basque town is a surfer's paradise and becomes completely unrecognisable from what you'd expect from a French town. And while Biarritz might be small, it certainly packs a punch – think parties spilling out onto the streets from bars, late-night dancing on the beach, luxury beach clubs, and hundreds of wine bars. The nightlife in Biarritz tends to really get going around May until October, when the season workers and the surfers take over the town. But you'll love this beautiful place any time of the year.
---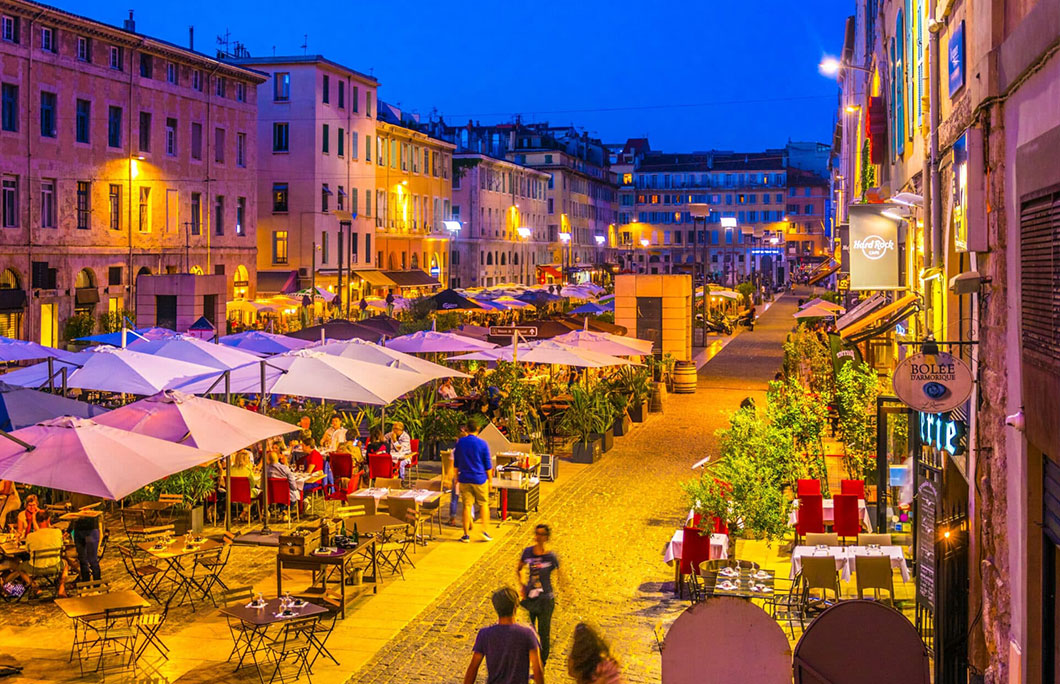 7. Marseille
Marseille is one of the most culturally diverse cities in France, with many people from this city considering themselves to be 'Marseillais' rather than French. This southern port city has over 300 days of sunshine, so visitors can pretty much always enjoy open-air bars and clubs, which bring this vibrant city alive. Place Thiars and Vieux Port are two of the city's most popular nightlife districts, with a range of sophisticated lounges, underground clubs, live music venues, and more.
---