London Waterloo Car Hire
Find the best deals in London Waterloo Station
With a massive choice from the biggest brands, Enjoy the best way to find the best prices for car hire in London Waterloo Station.
Huge choice of cars to suit every budget
Save up to 70% compared to buying on the day
10 years experience in car hire
London Waterloo Station
With over 90 million passengers passing through it each year, London Waterloo Train Station is the biggest and busiest in the UK.
It's the most convenient station choice if you want to visit places in the south and south west of England like Windsor, Southampton and Portsmouth ‐ and if you haven't been before, you might recognise its elegant interior from an all-action scene in the Matt Damon thriller The Bourne Ultimatum.
You can easily rent a choice of cars at London Waterloo train Station with prices starting from around £12 a day and averaging around £43 a day. Popular rentals cars include Ford Focus, Vauchall Corsa, Ford Kuga for something larger, Skoda Octavia, or if you're on business the range of Mercedes are very popular such as A-Class, E-Class and Tesla Model S.
About London Waterloo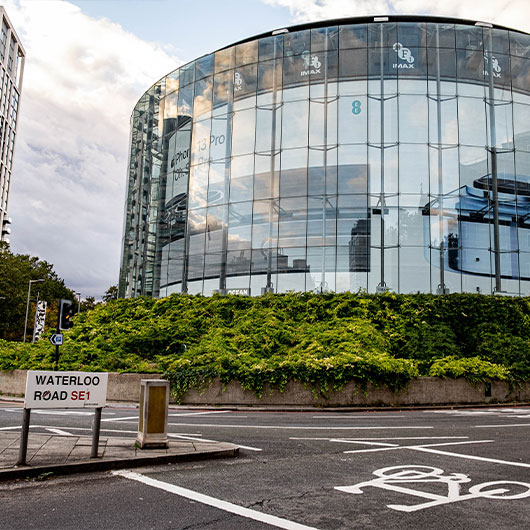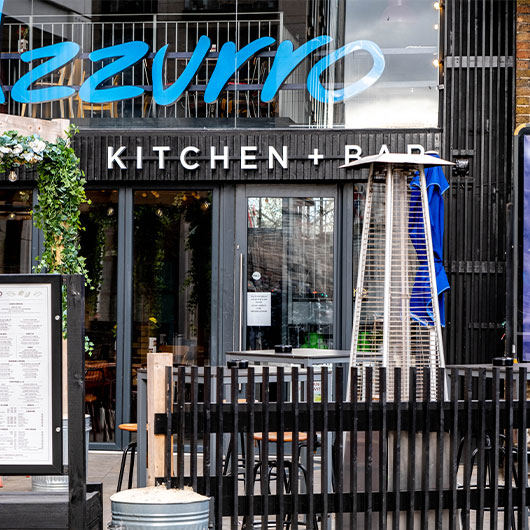 First opened in 1848 by the London & South Western Railway, it was originally named Central Station and at that point had just six platforms. A major redesign commenced in 1899 and by the time it finished 20 years later, Waterloo's spacious concourse and attractive Georgian and Edwardian architecture was much admired by locals and visitors alike.
Opening hours are 4:30AM-1:05AM Monday to Friday, 4:30-1:35AM on Saturday and 5:30 1:05AM Sunday.
The South Western Railway ticket office opposite Platforms 16-17 is open 24 hours, but there are convenient ticket machines throughout.
There are men's and women's toilets and baby changing facilities opposite Platform 19 and an accessible toilet opposite Platform 19 and through the exit 3 arch on the left.
There's a wide choice of food, drink and shopping outlets in this expansive station, so there are plenty of opportunities for retail therapy.
Take a stroll from Waterloo Station and you'll soon reach iconic landmarks like Westminster Bridge, the South Bank, The Old Vic theatre and the London Eye.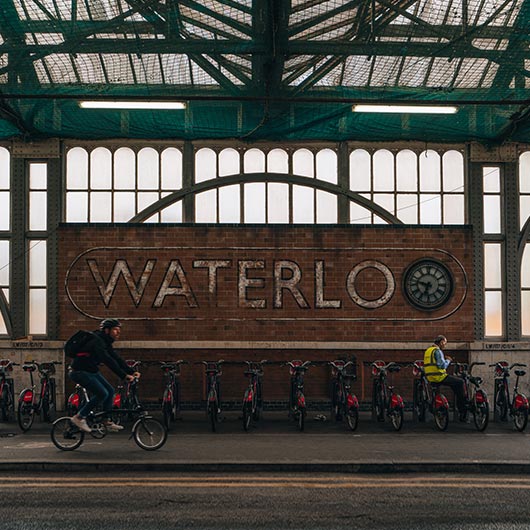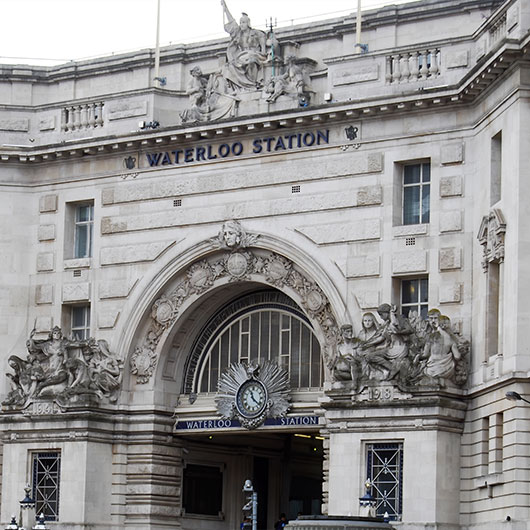 Car Hire Operators around London Waterloo Train Station
If London Waterloo Train Station is your launchpad to further adventures in the British capital and beyond, several car hire operators are at your service.
You won't have a problem securing a make and model of vehicle that meets all of your requirements ‐ but to help you get started, here's some background information on two of the most trusted options:
Enterprise was founded by Jack Taylor in 1957 and named after the aircraft carrier he served on during WWII, the USS Enterprise. It now serves over 8000 locations globally and has adhered to its founding principles of integrity and personal honesty. At Waterloo Station, you can hire anything from a Renault Kangoo to a Toyota Aygo from Enterprise, with packages that usually include features like theft protection and 24 hour assistance as standard.
Alamo first opened in 1974 in Florida and specialised in serving leisure travellers from the start. During its distinguished history, it has introduced innovations like unlimited free mileage and customised collision damage waiver products. At Waterloo, you can rent vehicles like the Vauxhall Corsa, Ford Focus and Skoda Octavia from Alamo.
If you can travel for 5-10 minutes out of Waterloo, you might consider Easirent, located 10 minutes away in Pimlico, and across other parts of London, Easirent is offering a contactless collection service whereby you book online and check-in in advance, avoiding the need to queue on the day. It's Covid-safe and convenient.
Hiring a car at London Waterloo Train Station that perfectly meets your requirements is a breeze with Enjoy Car Hire – simply enter your details in the online form and you'll have a superb selection of car rental choices in two shakes of a lamb's tail.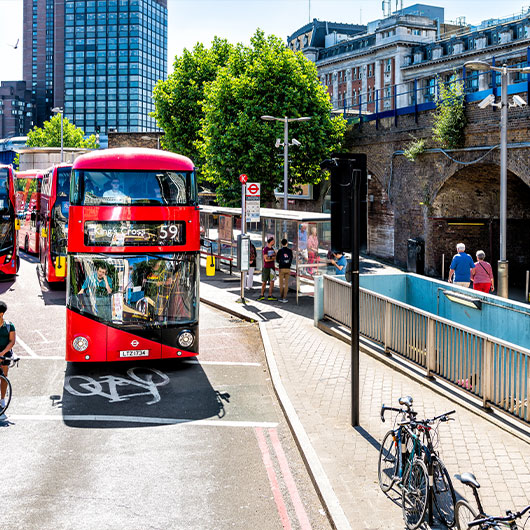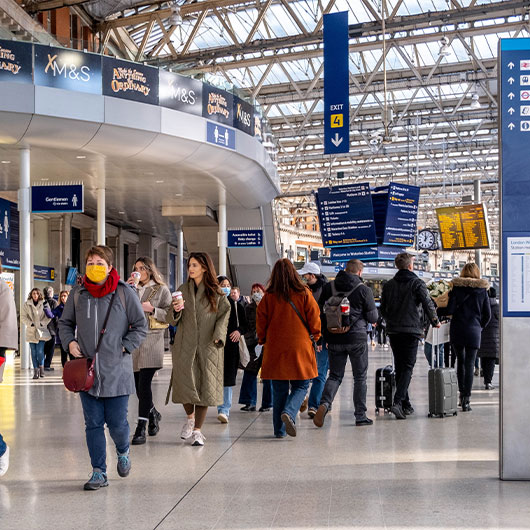 Top Tips when hiring a car in London Waterloo
Here are some handy hints to consider when searching for your London Waterloo car hire.
The most popular Waterloo rental car is a Ford Focus, with an average price of £43.67 per day, and the cheapest £18.81 per day.
The average overall rental car price for Waterloo is £43.77 per day, but the cheapest is £12.48 per day.
The cheapest Waterloo rental car was booked in March with Enterprise and was a Renault Kangoo.
Mercedes E-Class Convertibles are the most popular sports car with an average ticket of £84.90 per day.
By booking at least 30 days ahead, customers were able to save on average 39% compared to booking only 1 day ahead.
That's a saving of on average £18.54 per day, or £130 saving for a weeks car hire.
If you can travel further afield, to nearby Pimlico, you could pick up a Ford Focus with Easirent from £10.92 per day, so a good saving in return for a 10 minute journey
The average price of a car at Fulham Broadway is also cheaper at £20.49 per day.
It's worth also checking Kings Cross car hire (cheapest £7.28/day), London Victoria (from £13.09 per day) and LCY airport (average £27.60 per day).
Getting to and from London Waterloo
Waterloo is in central London, on the south edge of the River Thames, connected by Waterloo Bridge. It is central to London's attractions and surrounded by iconic landmarks.
Where to visit
Within a mile of the Waterloo area, you can be in historic City Of London, Lambeth, symbolic Westminster area or home to the Monarchy, Buckingham Palace and the classical St James area.
Waterloo to Buckingham Palace
Just across the river, or 2 stops on the Jubilee line (grey one), is Green Park, located on the north edge of Green Park and with a direct path through the park land to Buckingham Palace, the main residence of her Majesty Queen Elizabeth. First constructed in 1703, the Palace took over from St James Palace as the main London residency of the monarchy. See the majestic palace, its surroundings and traditional beef-eater soldiers on guard. Try not to make the laugh or blink... or you'll get them in trouble!
Waterloo to St Pauls Catherdrale
1 stop north from Waterloo on the Northern Line (black one), and then 2 stops east on the Circle Line (yellow) and you're in glorious Blackfriars. Home to one of London's most famous landmarks St Pauls Catherdrale as well as numerous modern trendy bars, restaurants, and the famous Blackfriars theatre, St Pauls Catherdrale was first built between 1675 and 1710 with Christopher Wren as its main architect. The modren day area is popular with tourists and locals. Popular eateries include: Konditor & Cook, The Grill on the Market, The Thirsty Bear, The Blackfriar and Camino Blackfriars.
Getting to Waterloo from popular London airports
Popular places within 15 minutes of Waterloo
Other top places to visit near Waterloo include: The Tower of London, Big Ben, Kennington (The Oval), Soho, Covent Garden and Westminster.
Got a Question? Chat with our UK support team
Online chat help is open 08:30am to 17:00 weekdays. Email: [email protected]
FAQs about car hire in Waterloo Station
Most frequently asked questions about hiring a car in Waterloo Station
The cheapest is a Renault Kangoo, which if you're lucky could cost £12.43 per day, but it all depends on how far in advance you book and the time of year.
You can find suitable cars for your needs in London Waterloo Station for £39 per day on average. You are advised to book in advance for better availability and rates.
The most popular car is a Ford Focus in London Waterloo.
The cheapest and most popular economy car is a Toyota Aygo, with prices starting from £14.57 per day, but as an average £31.14 per day.
Finding a good place to enjoy a meal in Waterloo Station is not difficult. The most recommended are Benugo Waterloo, Natural Kitchen, Wahaca Waterloo and YO! Waterloo Station.
London Waterloo Station is 3 miles away from St. Pancras, in other words a 14 min drive along the Farringdon Rd.
Waterloo Station is connected to a London Underground station making it very accessible. It is located adjacent to Waterloo East station on the South Eastern main line.
Certainly, Enterprise and Europcar are a couple of the care hire offices you'll find near the vicinity of the London Waterloo Station.
You will have to make a connection via Paddington Station by taking the Heathrow Express Service. This will take about 16 minutes. From there, you can ride the tube to Lambeth which is a walking distance away from Waterloo Station.
Popular London places, London airports, train and underground stations