Gibraltar Car Hire
Find the best deals in Gibraltar
With a massive choice from the biggest brands, Enjoy the best way to find the best prices for car hire in Gibraltar.
Huge choice of cars to suit every budget
Save up to 70% compared to buying on the day
10 years experience in car hire
Compare cheap and reliable Gibraltar car hire
Wedged between Spain and Morocco, Gibraltar is a British Overseas Territory that's strategically positioned between Europe and Africa, and the Mediterranean and Atlantic. The Rock of Gibraltar is the iconic geological feature here and this 426m high limestone ridge has become legendary. As well as ancient Moorish architecture, you'll see lots of British features, like traditional red telephone and post boxes, with plenty of tasty UK cuisine on offer too. If you fancy the feel of a Great British seaside resort transplanted to the sunshine, you'll love Gibraltar  ̶  and it's also a wonderful area to explore by car.
You can hire a mini-sized car like a Smart ForFour for just £8.83 a day in Gibraltar if you book off-season, an economy car like an Opel Mokka is only £11.83 a day, and even a spacious Citroen C4 Grand Picasso  ̶  ideal for an air-conditioned family road trip  ̶  is just £24.25 a day. Enjoytravel.com works with trusted car hire providers here like Avis, Budget, Goldcar and InterRent  ̶  you can book with confidence and the whole process takes just a couple of minutes. Book your Gibraltar car hire with Enjoy Travel and you're ready to roll out on The Rock!
About Gibraltar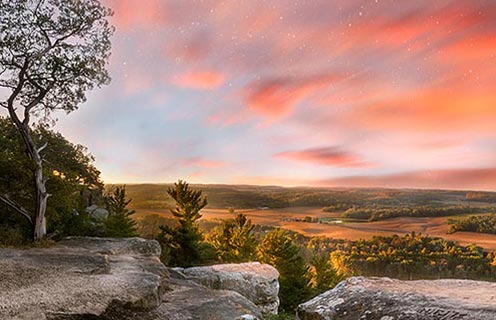 Gibraltar is a spicy fusion of Spanish, British and North African cultures and its important geographical position means that it's still a highly-prized base for British Armed Forces (the Royal Navy in particular) ̶ the rugged terrain is excellent for training purposes and it's an ideal stopover point for service personnel heading to Africa or east of Suez. The most famous residents are the Barbary macaque monkeys and it's also a place where it's easy to get married ̶ Yoko Ono and John Lennon had their ceremony here in 1969.
If it wasn't for the climate and unique geological features, you could be forgiven for thinking you were strolling around an English town ̶ friendly British policemen and women patrol the streets, there are traditional English pubs aplenty, and you can tuck into fish and chips or a roast with Yorkshire puddings pretty much whenever you please.
Anglo-Dutch forces captured Gibraltar from Spain in 1704 during the Spanish Wars of Succession and it was ceded to the British Crown in 1713. Britain has kept a firm hold of the territory due to its strategic significance, but the population has also steadfastly decided to remain British, confirming this allegiance in several votes over the years.
Things to do in Gibraltar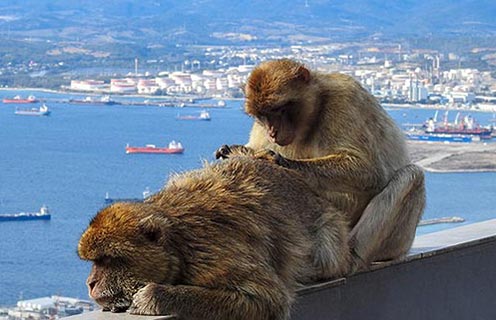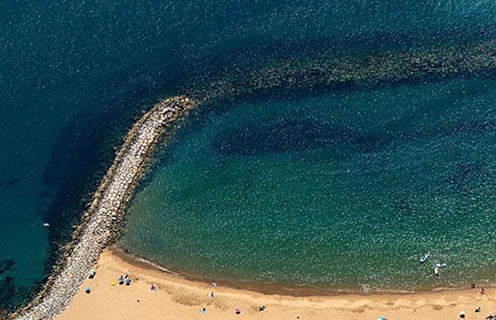 Exploring the Rock of Gibraltar
You can't visit Gibraltar without taking the cable car to the top of the rock to enjoy the panoramic view (be careful those macaques don't steal your sandwich!). It's said that 'when the apes leave the Rock, so will the British' and Winston Churchill took this superstition so seriously that when he heard that they were dwindling during WWII, that he ordered more of these mischievous primates to be imported from Africa!
More Than Just a Day Trip
The cable car to the top leaves from Almeida Botanical Gardens on Grand Parade, but if you're feeling fit and want to avoid the crowds during high season, you can walk up the Mediterranean Steps to the top. These take you around its southern area to O'Hara's Battery, the highest point at 426m, and this tough mile-long climb rewards you with jaw-dropping views of the point where two continents meet as well as lots of stunning birdlife and unusual plants and flowers.
The Rock is also permeated by the Great Siege Tunnels ̶ miles of secret underground passageways which were built towards the Great Siege of Gibraltar (1779-83) when it was besieged by French and Spanish forces. General Eliot was Governor at the time and ordered their construction to install guns in order to deter any future attackers.
There's lots more to see and do in Gibraltar though, including large scenic marinas, two mosques, a Hindu temple, a ruined castle, two cathedrals and 11th century baths. History buffs are in their element and the impressive and eclectic architecture takes you from contemporary structures back in time to Moorish influences.
Appropriately, Main Street is the centre of town and this pedestrianised road runs from colonial-era government buildings at one end to the bustling Casemates Square at the other, peppered with labyrinthine lanes and side streets where there's always something interesting to see.
At the memorably named Bomb House Square you'll find the Gibraltar Museum, which is located on the site of old Moorish baths features lots of fascinating exhibits, including a Neanderthal skull that's a mind-blowing 60,000 years old!
If you're here for a few days, you might also want to explore the Campo de Gibraltar region, a stunning landscape which includes dramatic hills and pretty pastel-coloured villages, the largest cork forest in the world, some of the best golf courses in Europe and excellent links to Morocco by ferry.
Visit Tarifa & Tangier
You can also discover Tarifa, which is Europe's most southerly point ̶ bird-watchers are in their element thanks to the millions of birds which migrate across the strait here and there's a really chilled-out vibe along the Costa de la Luz. If you fancy popping across to Tangier, the ferry from Tarifa takes just 45 minutes.
As you can see, for a reasonably compact territory, Gibraltar packs a punch and you'll certainly never be bored!
Eating out in Gibraltar
With so many cultural influences, Gibraltar is a great place for gourmets.
Curry and Sushi at Parliament Lane does what it says on the sign, and a whole lot more. As well as Indian and Japanese fare, you'll find several sumptuous Thai dishes.
Meanwhile, Gatsby's at Watergardens is a local favourite, with lots of lovely, freshly-prepared food at excellent prices. Open since 1988, this restaurant is a united nations of eating, with lip-smacking Indian, French, Spanish and English dishes served daily to loyal patrons.
Alternatively, for yet another dining dimension, try Verdi Verdi, the vegan-friendly eatery on Main Street. This Kosher restaurant serves the best falafels for miles around, as well as sandwiches, pitas and wraps all spiced up with marvellous Moroccan flavours.
If you're yearning for some Italian flavour while you're in town, try Café Solo on Grand Casemates Square, where you can tuck into tongue-tingling pastas, pizzas and salads. This unique restaurant is also located in bombproof barracks, which is a bit different! If you're missing old Blighty by the time you finish your main course, there are plenty of British-style desserts on the menu too.
Last but not least, if you're a carnivore who likes harbour views, you'll love Charlie's Steakhouse and Grill, which offers amazing racks of lamb, fillet steaks, tender US-style burgers and a host of Indian and Far Eastern dishes. You could literally dine here every day and try something totally different each time.
Transport in Gibraltar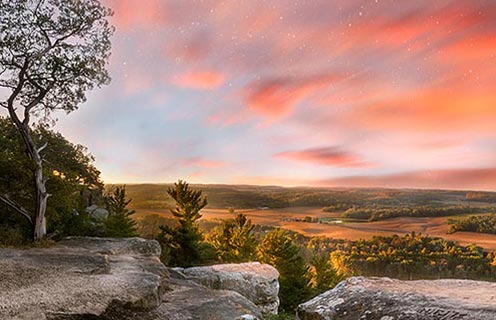 Please remember that you drive on the right in Gibraltar. This is one vital area where the territory differs from the UK!
The roads can be narrow and busy with pedestrian footfall, so please proceed with caution and drive slowly. Pedestrians have right of way at pedestrian crossings.
You must wear your seatbelt in the front and back of your car.
50kph is the speed limit here, except where a different limit is clearly indicated by signs.
Parking in Gibraltar
Car parking is available at the Mid-Town car park, ICC (International Commercial Centre), Ocaen Spa Plaza Car Park, and several streets offer pay & display parking. There's also free parking available at Grand Parade near the cable car lower station  ̶  please note that white lines designate free parking, yellow lines are for residents only and blue lines signify pay & display.
Gibraltar International Airport (GIB) is the main air hub here and a convenient place to pick up your hire car.
Gibraltar has a fairly decent public transport system, given the small size of the territory. There are eights different bus routes here and they're serviced by Gibraltar Bus Company and Calypso Travel. Between them, these companies provide services across the town, out to the airport and out to the frontier with Spain.
There's no rail system in Gibraltar but there are ferry services to the Tanger-Med port in Morocco, although those from Algeciras and Tarifa are more regular.
As you can see, there are lots of ways to get around in Gibraltar, but if you're a fan of independent travel, hiring a car provides you with the most freedom to make the most of this one-of-a-kind part of the world..
Got a Question? Chat with our UK support team
Online chat help is open 08:30am to 17:00 weekdays. Email: [email protected]
FAQs about car hire in Gibraltar
Most frequently asked questions about hiring a car in Gibraltar
On average you can hire a Nissan Micra or similar for £16.86 per day, but if you shop around and book in advance, you might find something like a VW Polo much cheaper. The cheapest VW Polo sold on Enjoy Travel was £3.78 per day.
The most popular hire car in Gibraltar is a Seat Ibiza.
Gibraltar, a British Overseas Territory, located at the tip of Spain. The majority of inhabitents class themselves as British.
The main language in Gibraltar is English.
The airport in Gibraltar is called Gibraltar International Airport or North Front Airport.