Strovolos Car Hire
Find the best deals in Strovolos
With a massive choice from the biggest brands, Enjoy the best way to find the best prices for car hire in Strovolos.
Huge choice of cars to suit every budget
Save up to 70% compared to buying on the day
10 years experience in car hire


Compare Car Hire in Strovolos
Strovolos is a municipality to the south of the centre of Nicosia (also known as Lefkoşa, the capital of Cyprus) and has a population of 70,000, making it Nicosia's most populous area. It is now also a town in itself comprising six districts. It's in many ways a product of the Turkish invasion of Cyprus in 1974, when Turkey seized 38% of the island's territory ̶ like Cyprus in general, Nicosia and surrounding districts remain divided to this day between Turkish inhabitants in the north and Greek peoples in the south. Nicosia is the financial, administrative, and governmental centre of Cyprus as well as its capital city, and its position as the 32nd-richest city in the world has also benefitted the coffers of Strovolos. Accommodation is often cheaper in Strovolos than nearer the centre of Nicosia, and parking is better. Enjoy Travel has got you totally covered for quality cars at superb prices so you can maximise your Strovolos vacation without car hassles. On Cyprus, a swift and stylish Volkswagen Up or another mini-size rental is only €4.17 (£3.78) a day in off-peak season, an economy-size car such as the roomy Opel/Vauxhall Corsa is only €5.56 (£5.04) a day, while a standard-size Mazda 3 saloon ̶ which seats 5 comfortably, starts from just €10.17 (£9.20) a day! Grab the best deals are when you pre-book online with Enjoytravel.com and get ready for air-conditioned, reliable and affordable driving around Strovolos and Cyprus with the freedom to plan your days as you please and maximise your pleasure.
Guide to Strovolos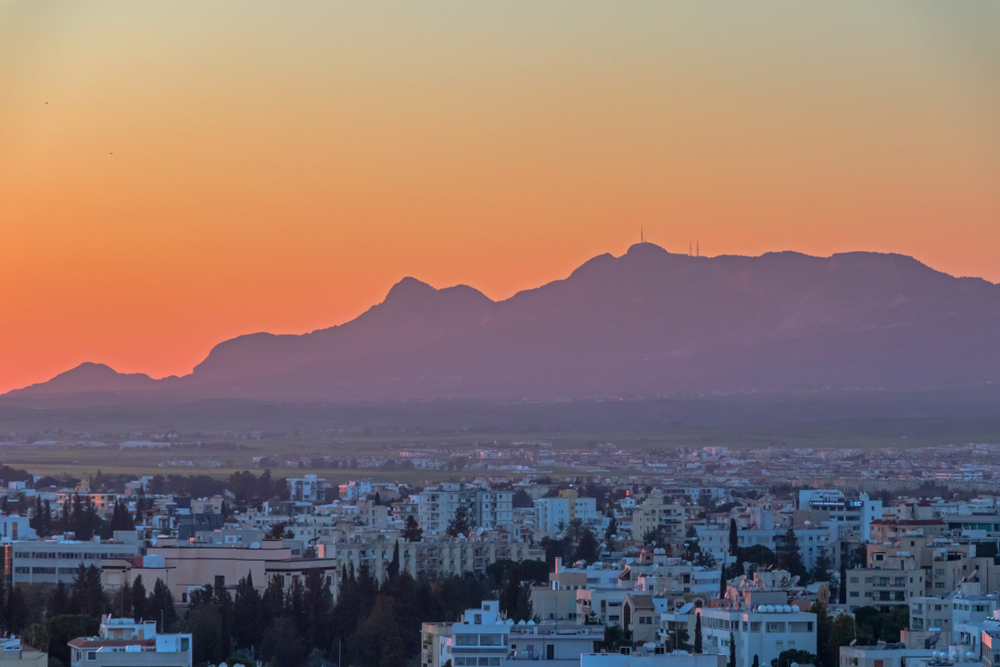 Tumultuous history
Strovolos, as a part of Nicosia, has been inhabited since way back in 2500 B.C. Like the rest of Cyprus, the history of Strovolos and neighbouring Nicosia is layered by the cultural and architectural remnants of various conquering peoples: Ancient Greece, the Roman Empire, Frankish and Moorish, Byzantine, Venetian, British, modern Greece and Turkey – all have left their mark on this Mediterranean haven and the alleged birthplace of Aphrodite and Adonis. The earliest written reference to Strovolos was in the Middle Ages, and during Frankish rule it was a royal field. While not as rich in historical relics or remains as southern Cyprus, the north still has a captivating history ̶ for example, the Panagia Chryseleousa is a stone church that's actually two combined, with the oldest part dating from the 12th century – and even this was probably built on the site of a former Christian structure!
These days Strovolos is a town in itself (not just a district of Nicosia) and one which has a cosmopolitan yet residential feel. Nicosia proper is minutes away by car and has sights like the oldest and largest archaeological museum in Cyprus and the fascinating Mevlevi Tekke Museum. Nicosia has great shopping, both artisan and designer ̶ don't miss the Mall of Cyprus in Strovolos or Ledra Street and of course there's art galleries, theatre and performance spaces, and eight universities. The weft and wooft of the city's rich cultural tapestry creates a unique ambience, although Strovolos isn't party central. The best thing about the north of the island for visitors is that it's less crowded than other resort-type areas or some of the busier Greek islands. Also, Cyprus is so compact that it's the perfect size to experience by car (if you get lost, it's easy to reorient yourself). The precise number of visitors to Nicosia and to districts like Strovolos every year remains unclear due to its political and administrative division. However, despite being 'the last divided capital', tourism has expanded exponentially in Nicosia, Strovolos and all of Cyprus since the 1970s, and the island now warmly welcomes an estimated 4 million visitors every year.
Development and partition
Historically, Cyprus has been fought over for millennia by various kings, queens, emperors, knights and tribes, largely due to its strategic position both as a Middle Eastern commercial hub and as a launching point into Asia. There is evidence of settlement as far back as the 10th millennium BC, and Cyprus was settled by the Mycenaean Greeks from the 3rd century BC. In 1570 AD, Ottoman Turks conquered and subsequently ruled Cyprus until the beginning of British rule in 1878, which in turn controlled Cyprus until Cypriot Independence from Britain in 1960. But Cyprus has always been occupied, and by several major powers besides Turkey and Greece ̶ such as the Assyrian, Egyptian and Persian empires, from which the island was seized in 333 BC by Alexander the Great. Subsequent rulers included Ptolemaic Egypt, the Classical and Eastern Roman Empire, Arab caliphates, the French Lusignan dynasty, and the Venetians, all of whom were vital in creating Cyprus's historical legacy of regional diversity.
North & South
The differences in culture, architecture, food are obvious in places, more subtle in others, and non-existent in others. Cypriots are friendly wherever you are, and the food is more or less the same all over. While the southern (Greek-controlled) half of Cyprus is known for stunning archaeological sites and party resorts, the north, including Nicosia and Strovolos, maintains a Turkish and less developed feel. Traditional leather crafts in leather are especially prevalent in the north, with many woodworking, crafts and boutique shops located in the Old City in Nicosia. And while places like Ayia Napa and Limassol in the south present Cyprus as an island of ruins and beach resorts, there are great beaches in the north too – check out the miles of marvellous undeveloped sandy beaches towards the eastern point of the Karpaz Peninsula.
Things to do in Strovolos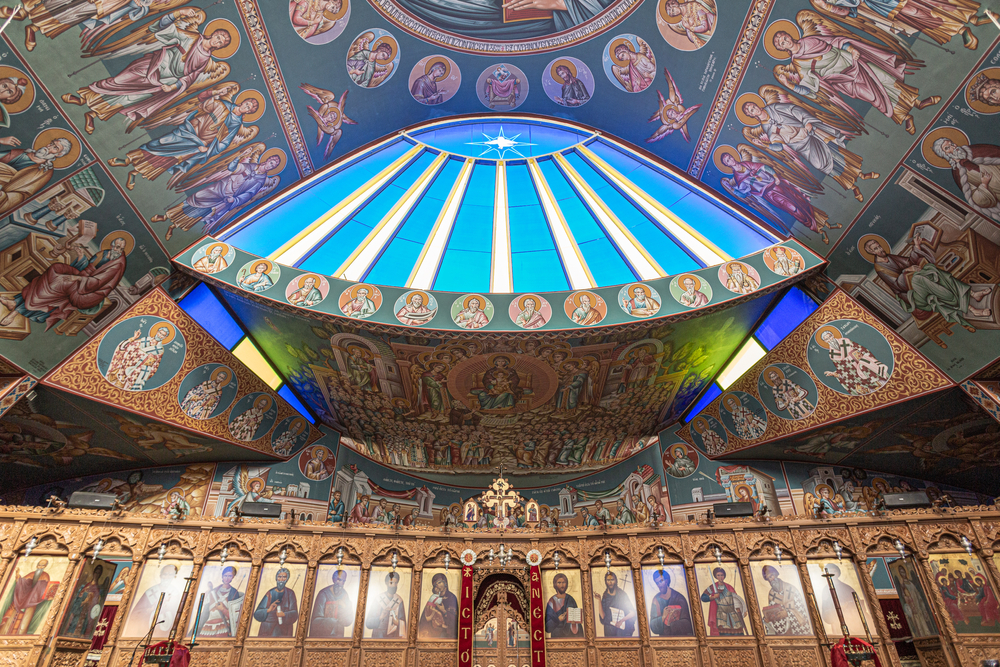 Strovolos may not be an obvious choice for Cyprus travellers, this historic town and municipal district in Nicosia is well worth exploring ̶ what the north lacks in Hellenic or Byzantine ruins and well-kept beaches it makes up for in other ways. Firstly, accommodation prices are much more reasonable in Strovolos than in central Nicosia. Secondly, it's close to Kyrenia and Diane Beach among other top spots (all the big crusader fortresses and walled mediaeval cities like Famagusta and Nicosia are in the north of the island) and thirdly, there are things to do for everyone in Strovolos.
Culture
Strovolos leans heavily on its bigger sibling Nicosia for much of the area's top-class cultural and historical venues. The Cyprus Museum, the oldest and largest archaeological museum in Cyprus, exhibits Cypriot archaeology from the 9th millennium BC to the 6th Century AD. The Byzantine Museum has one of the world's best collections of Orthodox icons and artworks, mostly ranging from the 9th to the 16th century AD. The Leventis Municipal Museum was voted European Museum of the Year in 1989 and has exhibits dating from 2300 BC to the present. The Municipal Theatre and the Music Hall of the Municipality of Strovolos has been designed to host a broad range of the arts: concerts, operas, ballets, and theatre performances. Ledra Street is in this area too, which is a famed shopping area and the site of the Ledra Observatory Museum.
Green spaces
In Strovolos Municipality there are 65 parks among the 250 (340,000 m²) green spaces overall, and more than 30 of these also have amphitheatres, lakes, fountains and playgrounds. Moreover, approximately 40,000 trees have been planted in public areas, municipal parking lots and elsewhere. The biggest and best parks are those at the Acropolis and Ayios Demetrios. But if this all sounds a bit tame, how about a stroll through no-man's land (the Green Line) between the Greek and Turkish halves of Nicosia? Remember to bring your passport!
Sports & leisure
Want to keep fit while you're on holiday? The (fairly) recently refurnished Strovolos Sports Center is the place make a bee line for. First opened in 1991, it's situated next to Ayios Demetrios park, between the English School and Makarios Hospital, at 20 Koritsas street. There are four tennis courts here, four futsal pitches, a ceramic powder running track and eight outdoor fitness areas. The latter two facilities are free for public use, but there's a fee to hire the tennis or futsal courts ̶ book your session online via the official website.
Eating out in Strovolos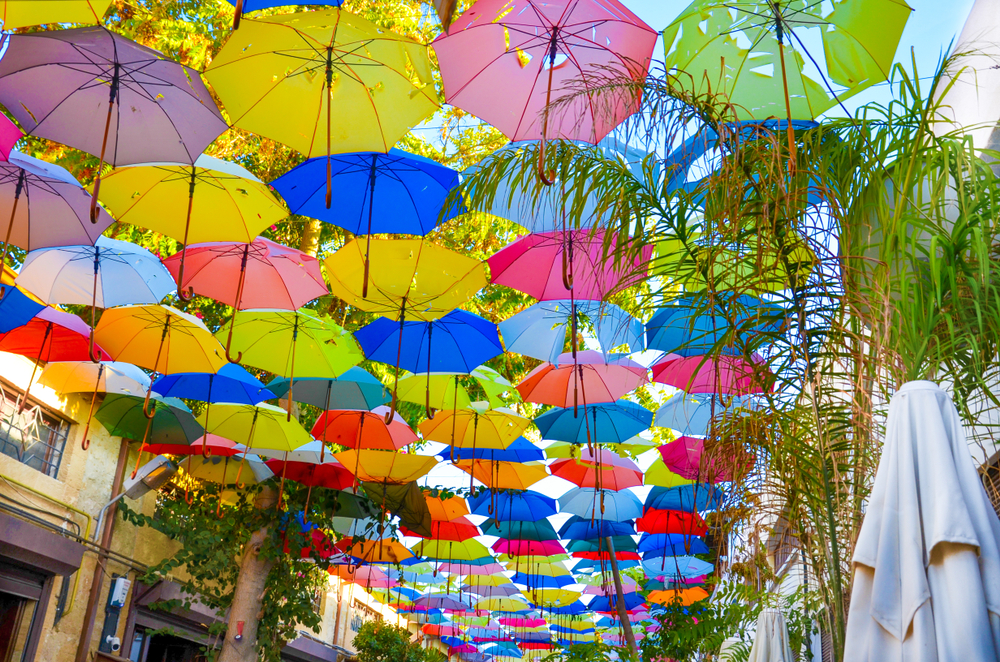 Strovolos, like Nicosia, has a variety of restaurants and qualities, and in high season it can be hard to avoid the overpriced tourist fare. However, here are some of the culinary highlights for your delectation:
Lokma/ Loukoumades
If you haven't tried loukoumades then you are in for a treat. They are the Cypriot donut, a type of fried dough (Lokma). Balls of fluffy dough are deep-fried and then sprinkled with honey or whatever you fancy (there are savoury loukoumades, too). Although it's technically just south of Strovolos in Lakatamia district, Kyrillis Loukoumades makes probably the best loukoumades on Cyprus (definitely the best in Nicosia) in a mesmerising display of movement during preparation in the kitchen.
Moorish influence
Beirut Lebanese Kitchen might be the best restaurant in Strovolos – it's easily the best Arabic restaurant for miles. Boasting an impressive range of light, authentic dishes with deep flavours and standalone sides this simple but clean and bright eatery has a welcoming staff and service at reasonable prices. Find it just to the west of the European University of Cyprus.
Special mention
Souvlaki is a skewer kebab of meat and vegetables, and the best place to try them in Cyprus is Souvlakia LIMISIS. There's a variety of meats available, with the most common being pork and chicken, all cooked to soft, juicy perfection. Be sure to try the mushroom version too!
Transport in Strovolos

Airports
The international airports on the island are: Larnaca (LCA), the main gateway to the island for the rest of the world and located 69 km (43 mi) from Strovolos, and the smaller Paphos (PFA) on the southwest coast. This is commonly used by tourists visiting the west of Cyprus, although both serve Nicosia/Strovolos, 50 km (31 mi) away.
Buses
Buses are generally good in Strovolos in summer (there are fewer in winter) and connect all major towns on the island. There are no trains in Cyprus, however.
Driving Tips
Drive on the right-hand side of the road in Strovolos. The speed limits: 130 km/h (80 mph) on motorways, 90/110 km/h (55/70 mph) for normal roads and 50 km/h (30 mph) in urban areas.
When driving in Cyprus the following documents should be carried: a full, valid driving licence, proof of insurance, proof of ID (passport) and proof of vehicle ownership (V5C certificate, not necessary for a hire car). Furthermore, while driving in Cyprus you must carry the following items ̶ headlamp beam deflectors, a warning triangle, fire extinguisher and first aid kit.
Be aware of rock falls and other road hazards, especially on single-track or cliff-side roads. Many of the roads in Strovolos and Cyprus can be cobbled, narrow, lacking in proper signage, and the locals drive too fast - as evidenced by the number of scratches and dents on their cars ̶ so drive defensively.
Always drive at or below the speed limit (if you're holding up speeding locals behind, pull over to let them past), and never drink and drive – this is strictly prohibited.
With the above safety tips in mind here are a couple of scenic drives from Strovolos:
Kyrenia (Girne) is more than 'just' the harbour and castle (both of which are magnificent). Strolling through the streets of the old town, you will never be far away from the ruins of the Lusignan walls and towers which originally formed a protective curtain around the town. Kyrenia has plenty for the keen shopper, with a range of outlets selling everything from the latest designer fashions to Cypriot souvenirs – and a remarkable choice of restaurants. Kyrenia has some of the island's best accommodation, although the serene beauty of the coast or countryside is never far away!
If you fancy spending a couple of nights in lively Ayia Napa, it's 89km eastwards along the A3 and traffic permitting you can be there in under an hour. There's plenty to do here and you certainly won't be bored ̶ the coastal location is a perfect casting off point for boat trips and you can cruise around the coast on a party boat with pumping tunes, a serene lazy day vessel or even a submarine. If you're travelling with older kids or teenagers, the famous WaterWorld waterpark here and other exciting activities like jeep safaris and quad bike courses. However, this is a pleasure-seeker's paradise and if you're here to party you won't be disappointed. The busiest bars are dotted around the Ayias Mavris strip and main square and in the height of the season you'll find clubs open til 4AM where you can bust moves to genres including rock, trance, drum 'n bass, hip-hop and more, with revellers spilling out into the street in a carnival atmosphere. Alternatively, if dancing in your swimming costume sounds cool, WaterWorld usually hosts 'The Wave' ̶ a regular pool party event with live DJs which always draws a crowd with its electric atmosphere.
Got a Question? Chat with our UK support team
Online chat help is open 08:30am to 17:00 weekdays. Email: customersupport@enjoycarhire.com
COVID CLEAN & SAFE PLEDGE
FAQs about car hire in Strovolos
Most frequently asked questions about hiring a car in Strovolos
An Opel/Vauxhall Corsa is only €5.56 (£5.04) a day off-peak.
You can hire a Volkswagen Up or another mini-size rental is only €4.17 (£3.78) a day in off-peak season when you pre-book online with Enjoy.
The minimum age to hire a car in Cyprus is 21. Note that if you're under 25 you may be liable for a €15 (£13)surcharge.
There aren't usually extra charges as excess-free packages are most common and also feature components like 24-hour assistance and collision damage waiver.
It's usually no problem to add another driver to the car rental agreement, as long as their license is valid, and an extra fee is paid.
An SUV like a Nissan Juke is a pretty good pick ̶ this type of versatile vehicle is compact enough for city parking but tough enough to cope with adventures off the beaten track.
Contact your rental provider right away if you have an accident and if it's serious, call 112 immediately for emergency services.
Explore popular places in Cyprus